Looking for the perfect gift for the treehouse aficionado in your life? We've got you covered with this handy guide to our ten favorite treehouse gifts under $50.
Almost all of these products were designed in-house at our treehouse HQ and made in the USA. Give a bit of the #treehouselife this holiday season!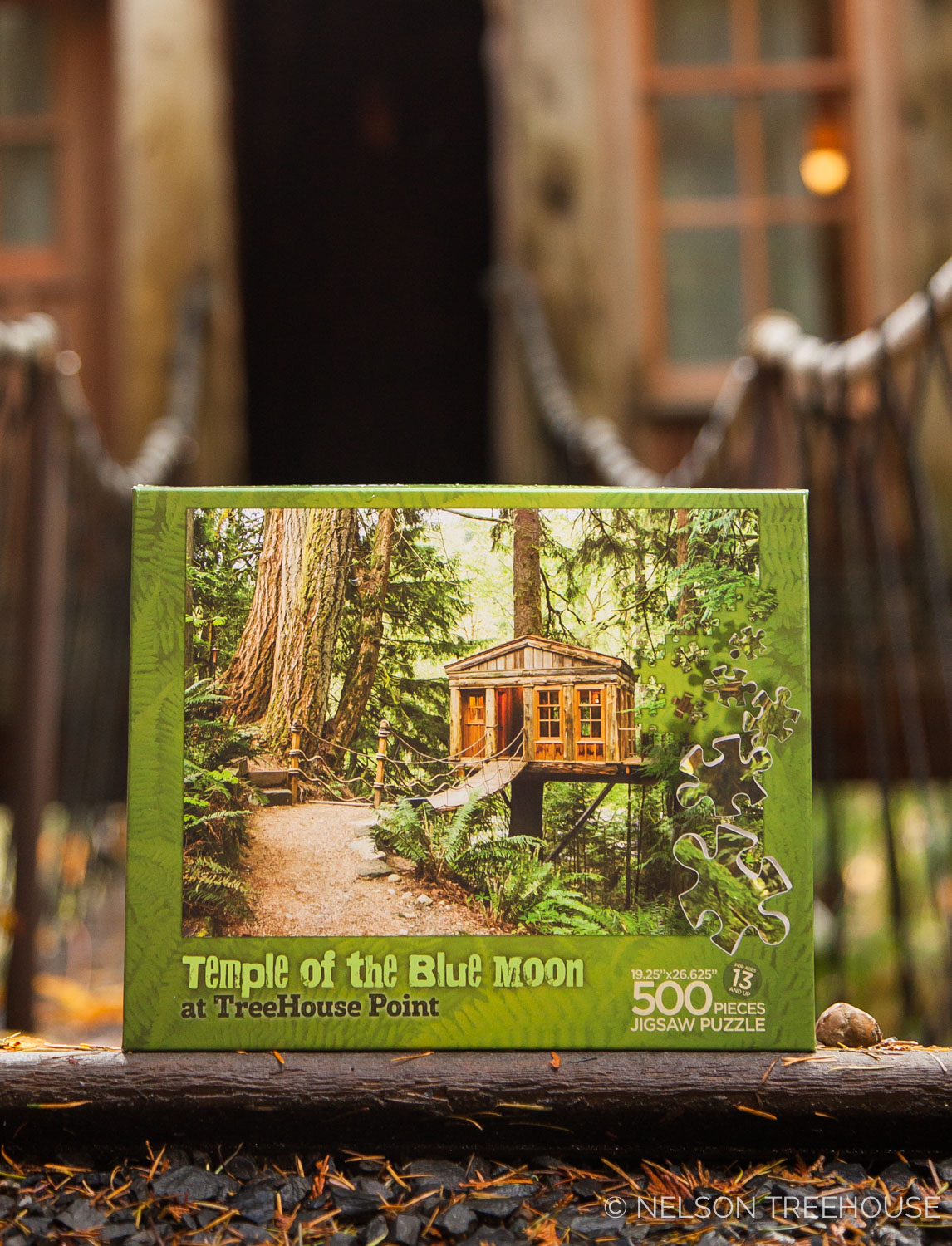 This 500-piece jigsaw puzzle features the iconic Temple of the Blue Moon at TreeHouse Point.
Why it makes a great gift: This vibrant and challenging puzzle enthralls puzzlers of all ages while providing a healthy dose of treehouse escapism.
---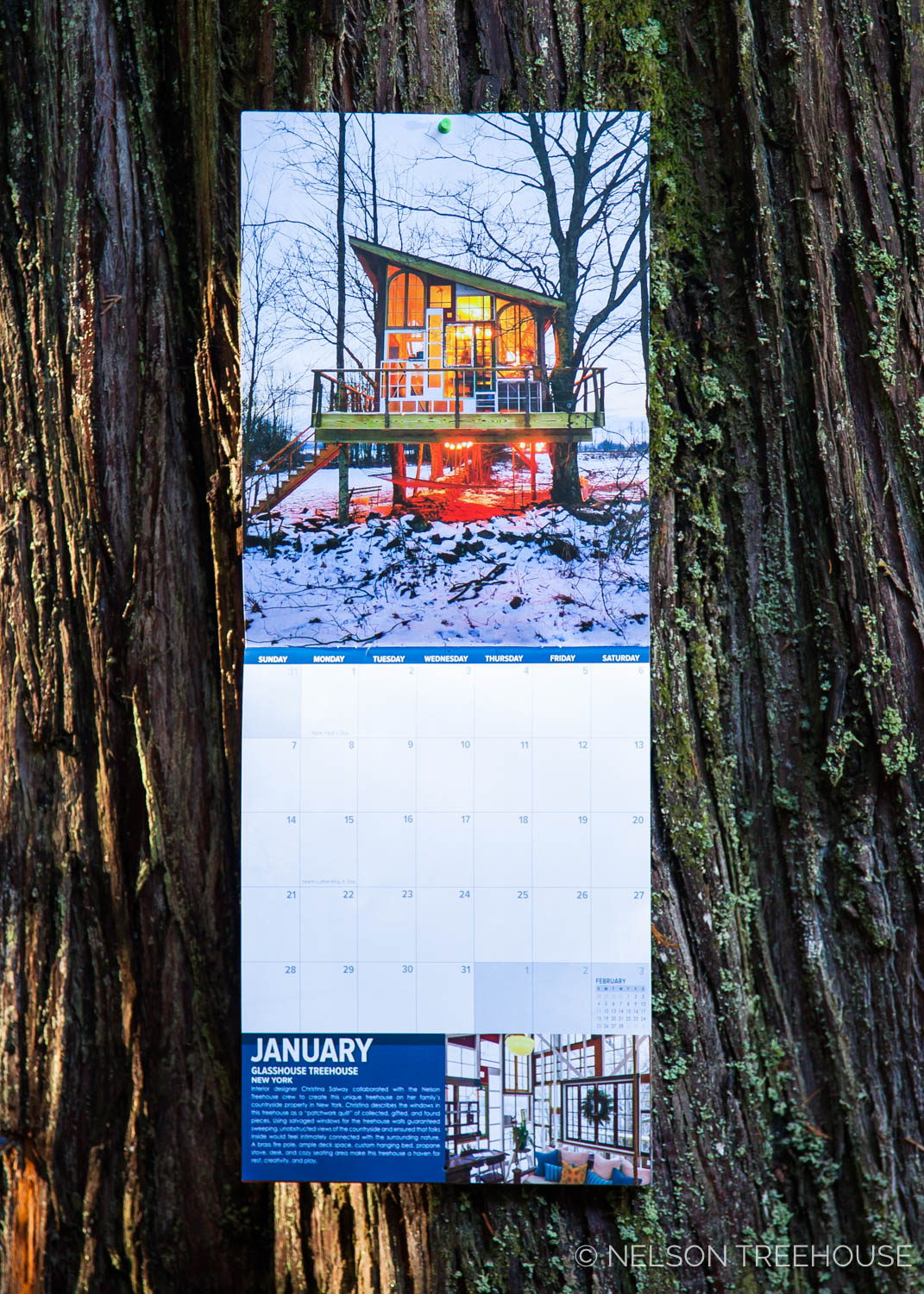 Each month features a legendary treehouse with a full-page photo of the exterior and a secondary photo of the interior. Illuminating descriptions and fun facts teach you about each treehouse, and ample weekly boxes leave you plenty of space to write in your life.
Why it makes a great gift: We've packed this edition full of fan-favorites from Treehouse Masters, as well as a few epic builds that were never filmed for TV. This calendar is the perfect way to bring a bit of the creativity, joy, and adventure of the treehouse life to your day-to-day.
---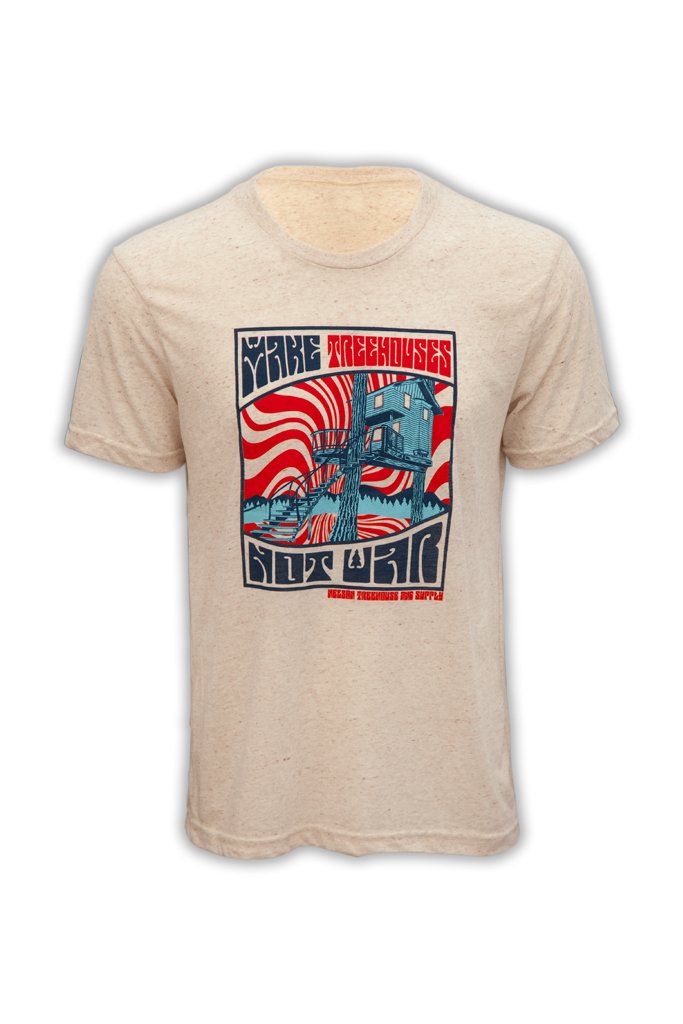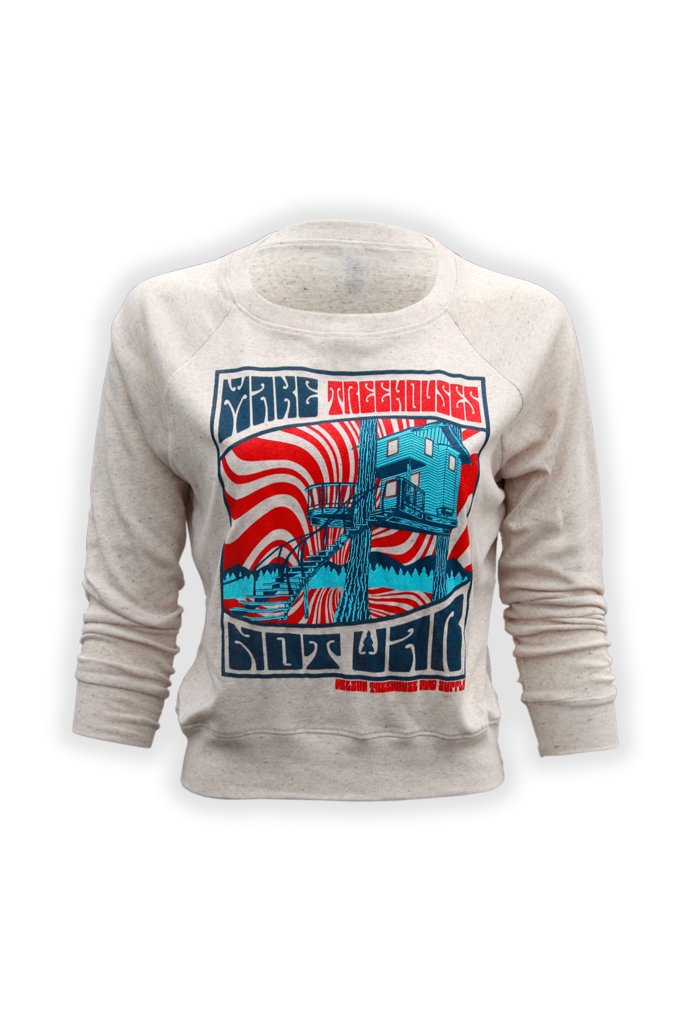 Make treehouses not war! A timely throwback to a timeless phrase. This psychedelic image, featuring Charlie's treehouse at Treehouse Resort and Spa, pays tribute to the vibrancy of 1960s poster art.
Why it makes a great gift: The unisex T-Shirt is ultra-soft and comfy, and looks flattering on everyone. Similarly, the women's pullover is lightweight and comfortable – it's a go-to layer for the winter.
---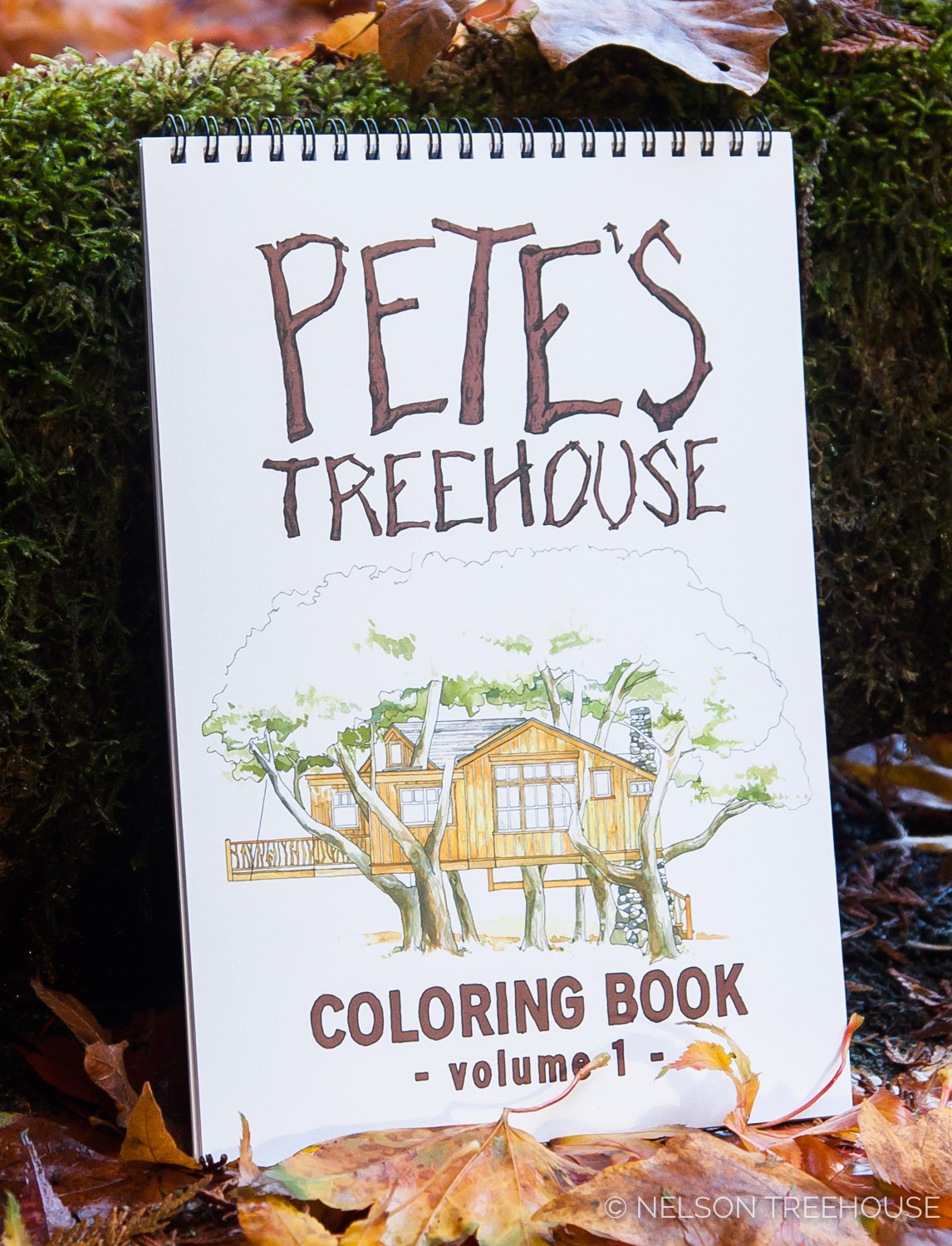 Channel your inner Pete Nelson with this coloring book. Filled with 14 of Pete's hand-drawn treehouse designs, its compact size makes it perfect for doodling in planes, trains, and automobiles.
Why it makes a great gift: Treehouse enthusiasts of all ages will find coloring Pete's designs a fun, creative, and relaxing experience.
---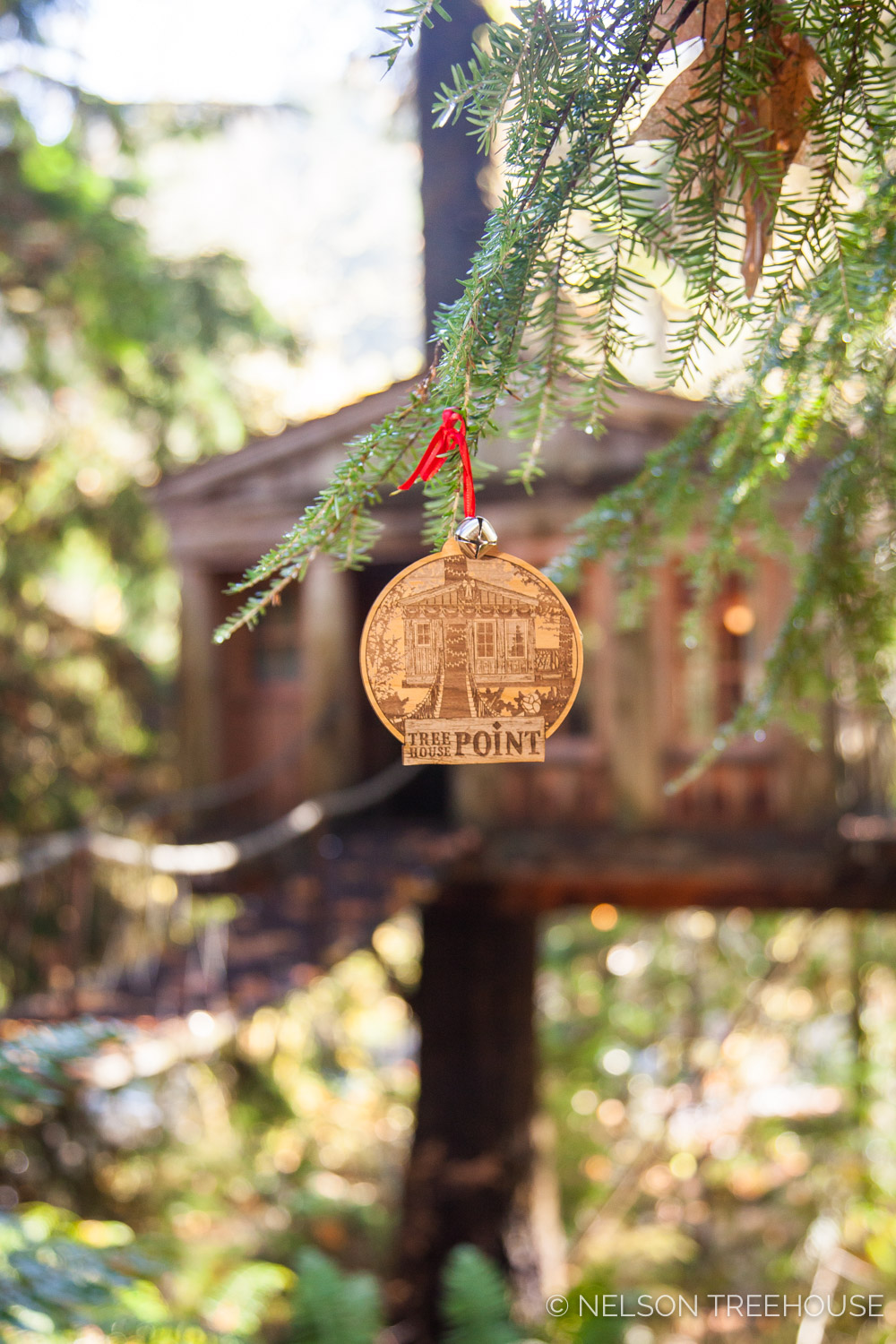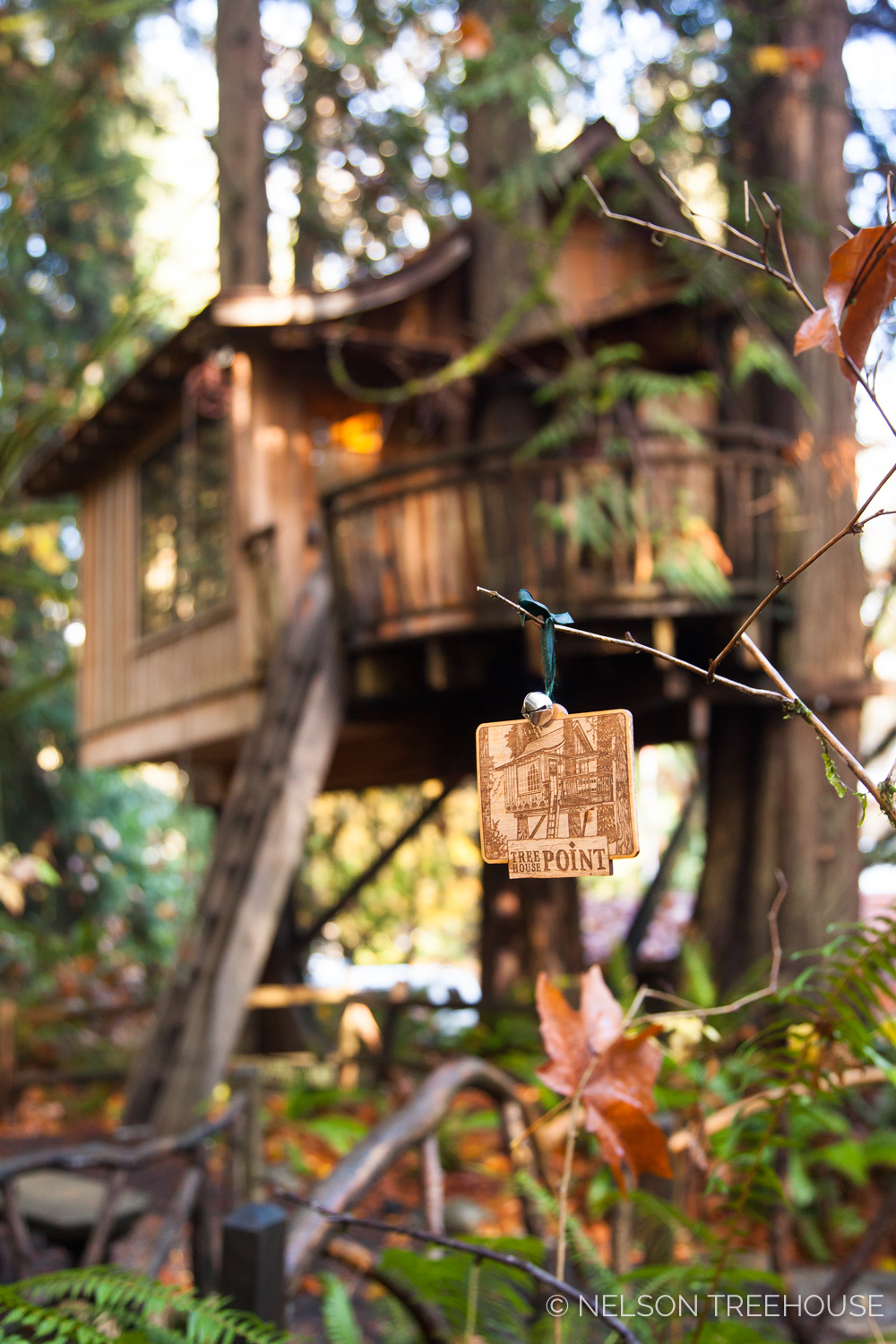 Designed and made in the USA, these engraved wooden ornaments even smell like the holiday season.
Why it makes a great gift: Christmas trees love treehouses! These classic wooden ornaments look at home in any tree and feature two iconic treehouses of TreeHouse Point.
---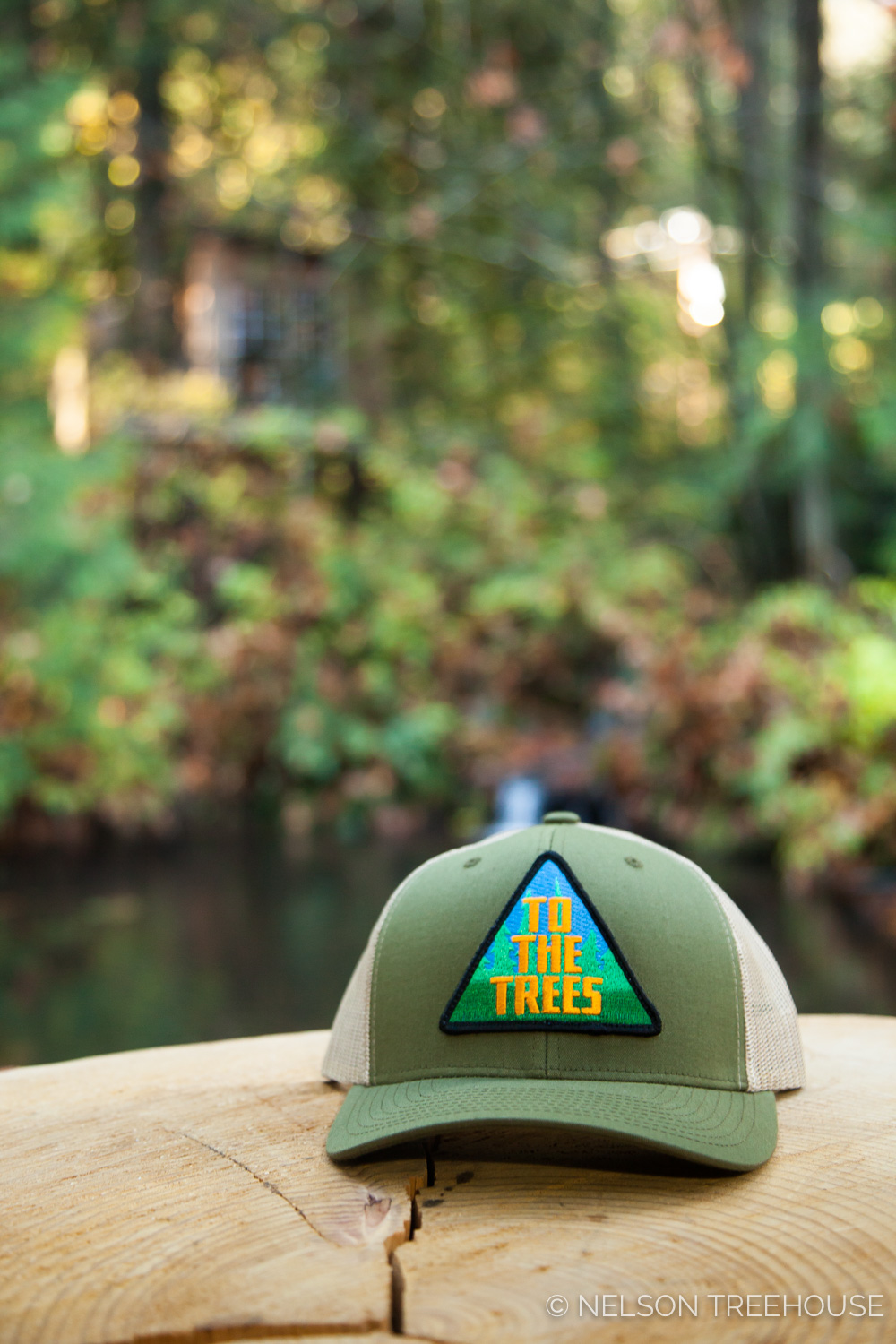 Our snapback hats were developed by the whole Nelson Treehouse crew. They were looking for a retro trucker hat with a mesh back – perfect for any type of weather while building outside. We also designed our patches in-house!
Why it makes a great gift: With a variety of colors and patch styles to choose from, you'll find the perfect snapback for your treehouse aficionado. It's comfy, sturdy, and distinctive – the ideal snapback!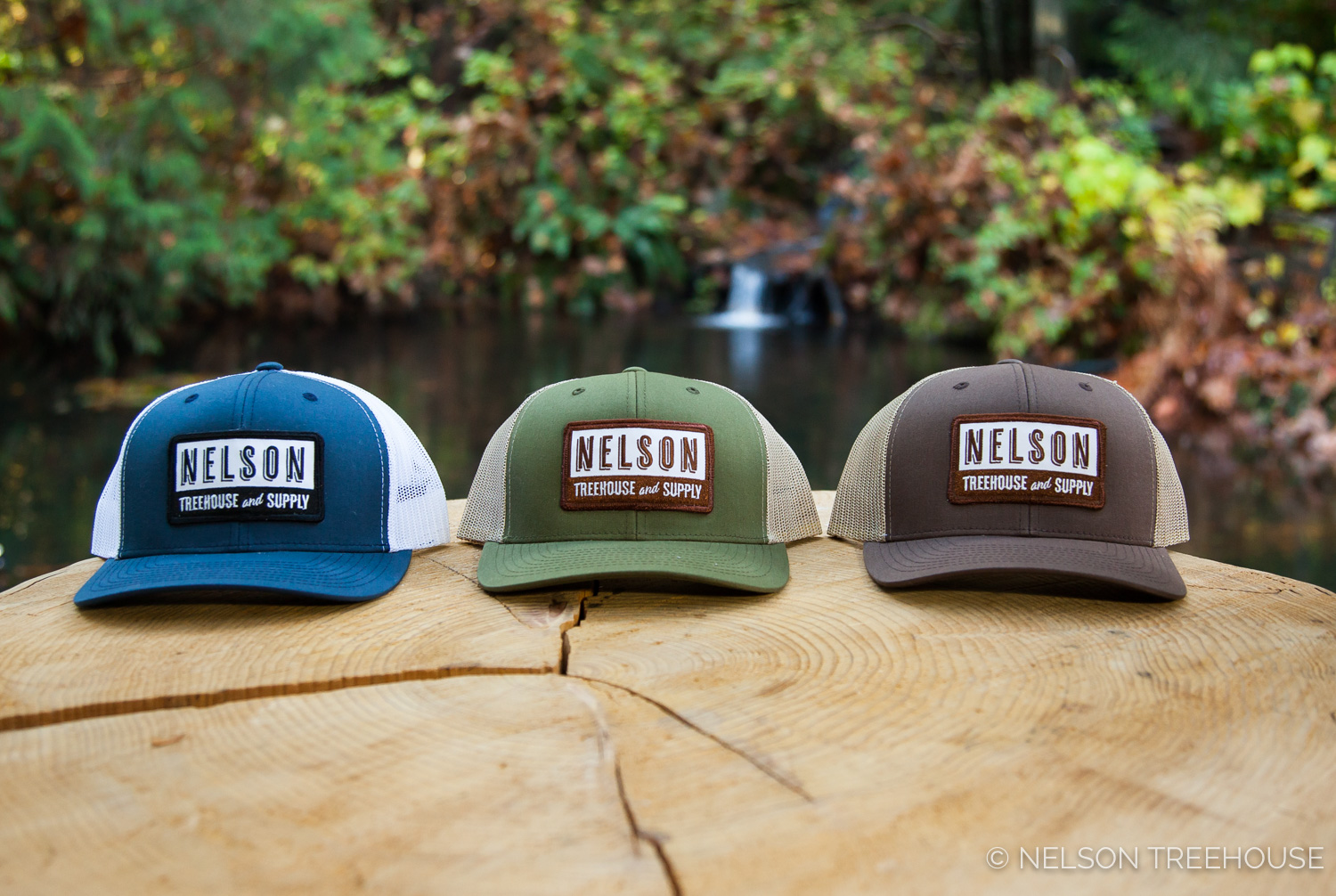 ---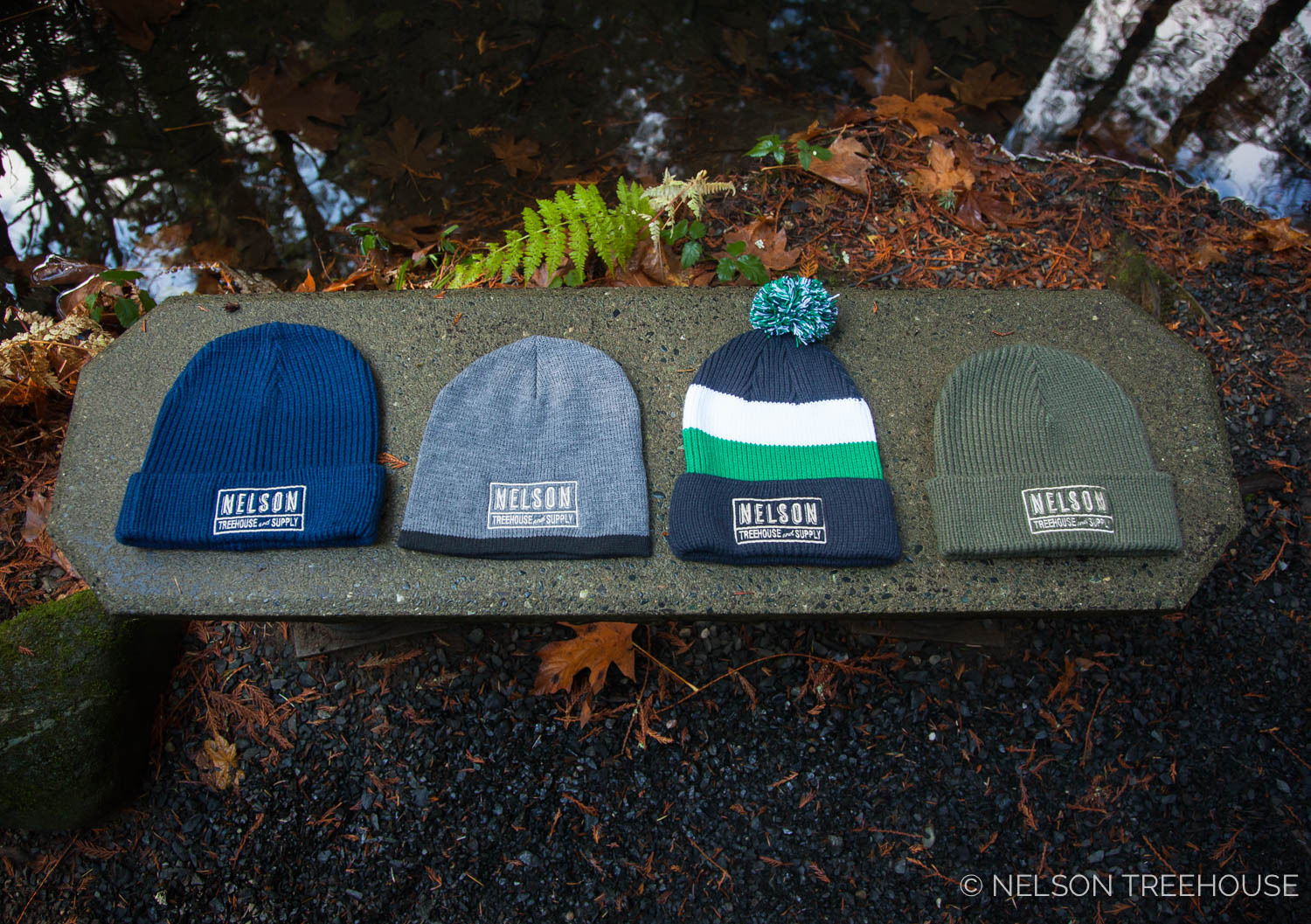 Our heavyweight, chunky rib knit beanies have a traditional look and are always cold-weather-ready.
Why it makes a great gift: Simple but super cozy, these beanies are key to happiness (and warmth) up in the trees on a chilly day.
---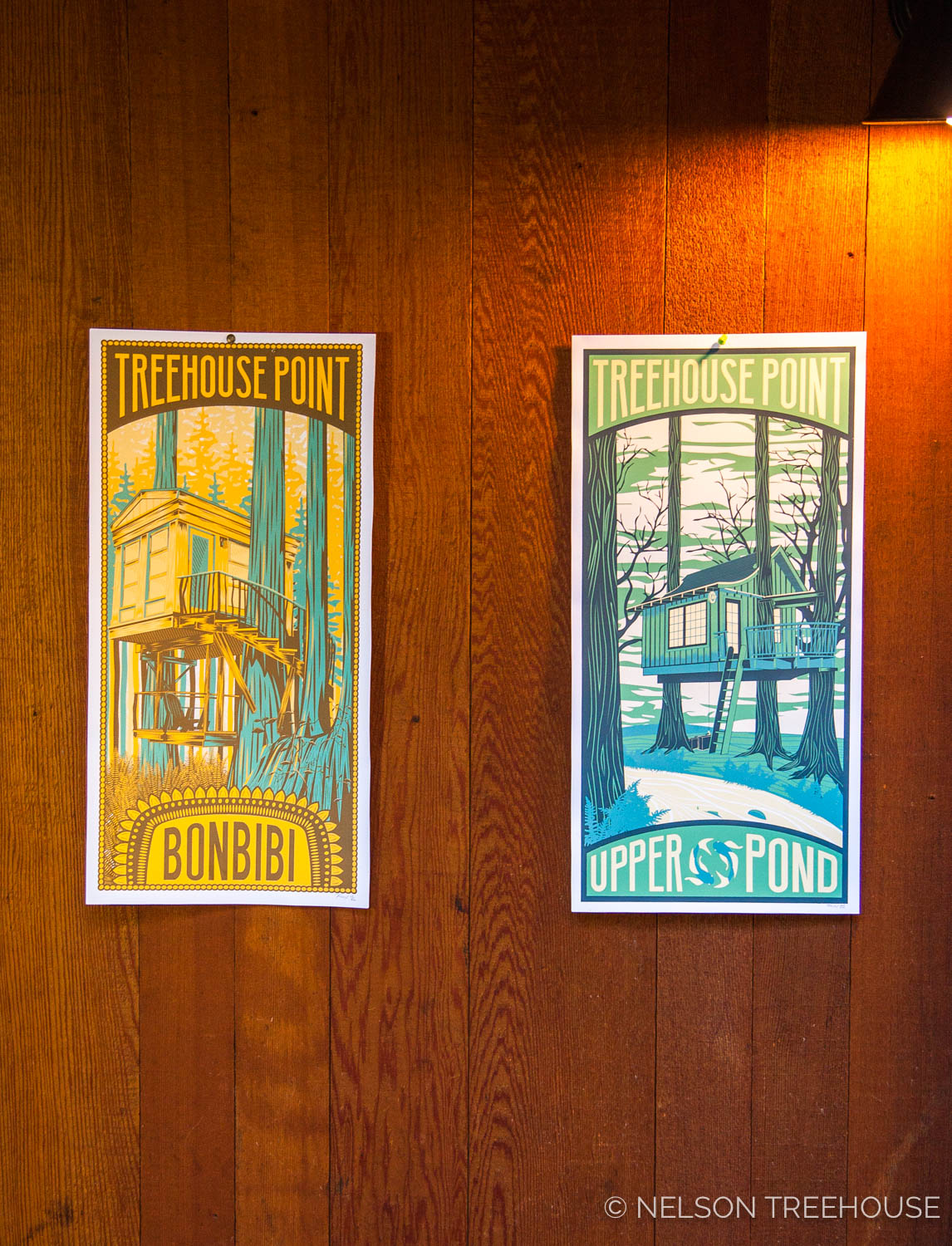 These vibrant concert-style posters feature iconic treehouses of TreeHouse Point.
Why it makes a great gift: Each of these posters is designed by artist Tim Kelly of InkSpace (based in Colorado) and screen-printed by hand in the USA.  With only 200 copies of each style, these posters make for a distinctive, handcrafted gift.
---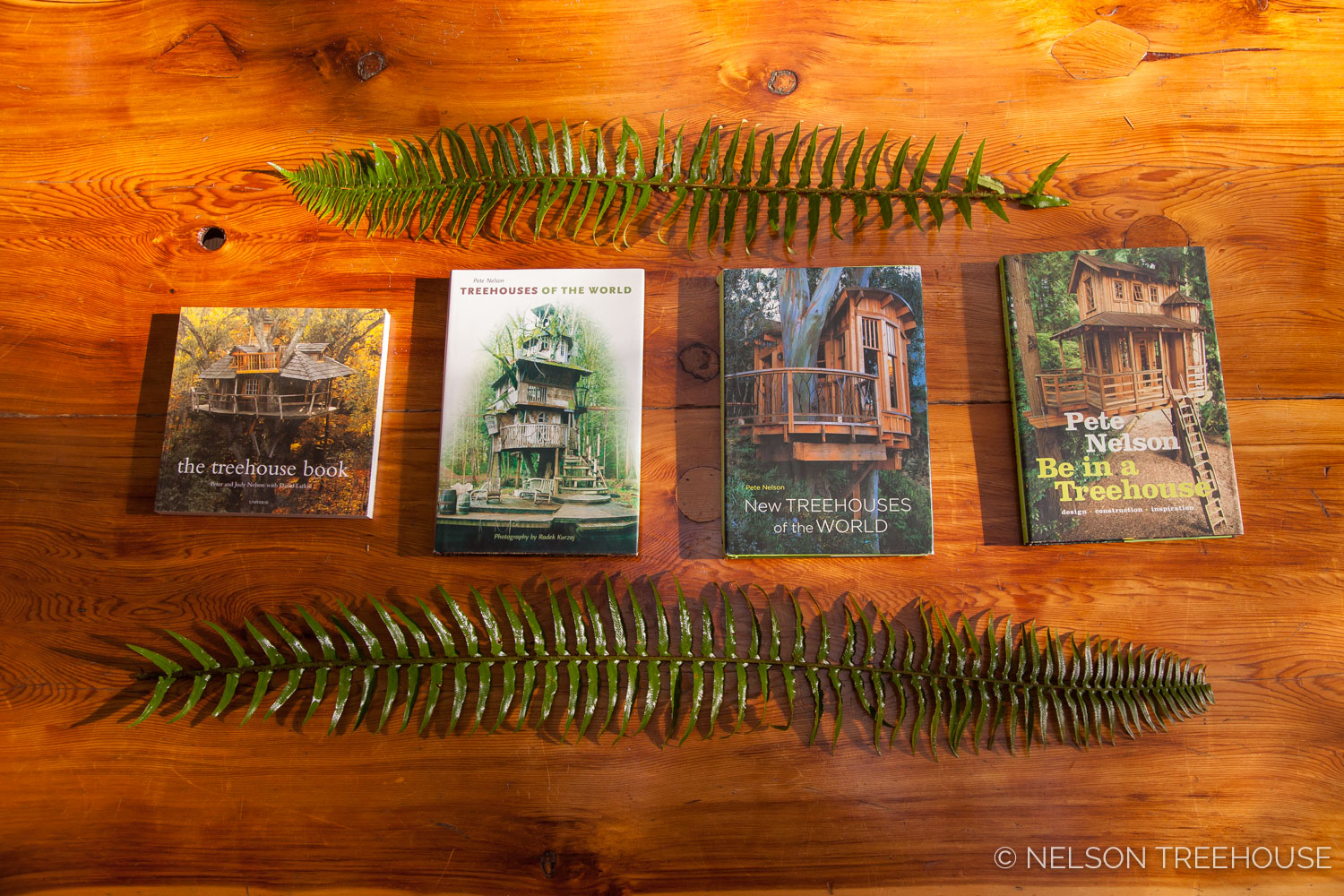 Pete's books take readers to the trees, providing a comprehensive source of inspiration and practical information about treehouse design and construction.
Why it makes a great gift: Treehouse DIY-ers and dreamers alike find inspiration in Pete's captivating photos and detailed descriptions.
---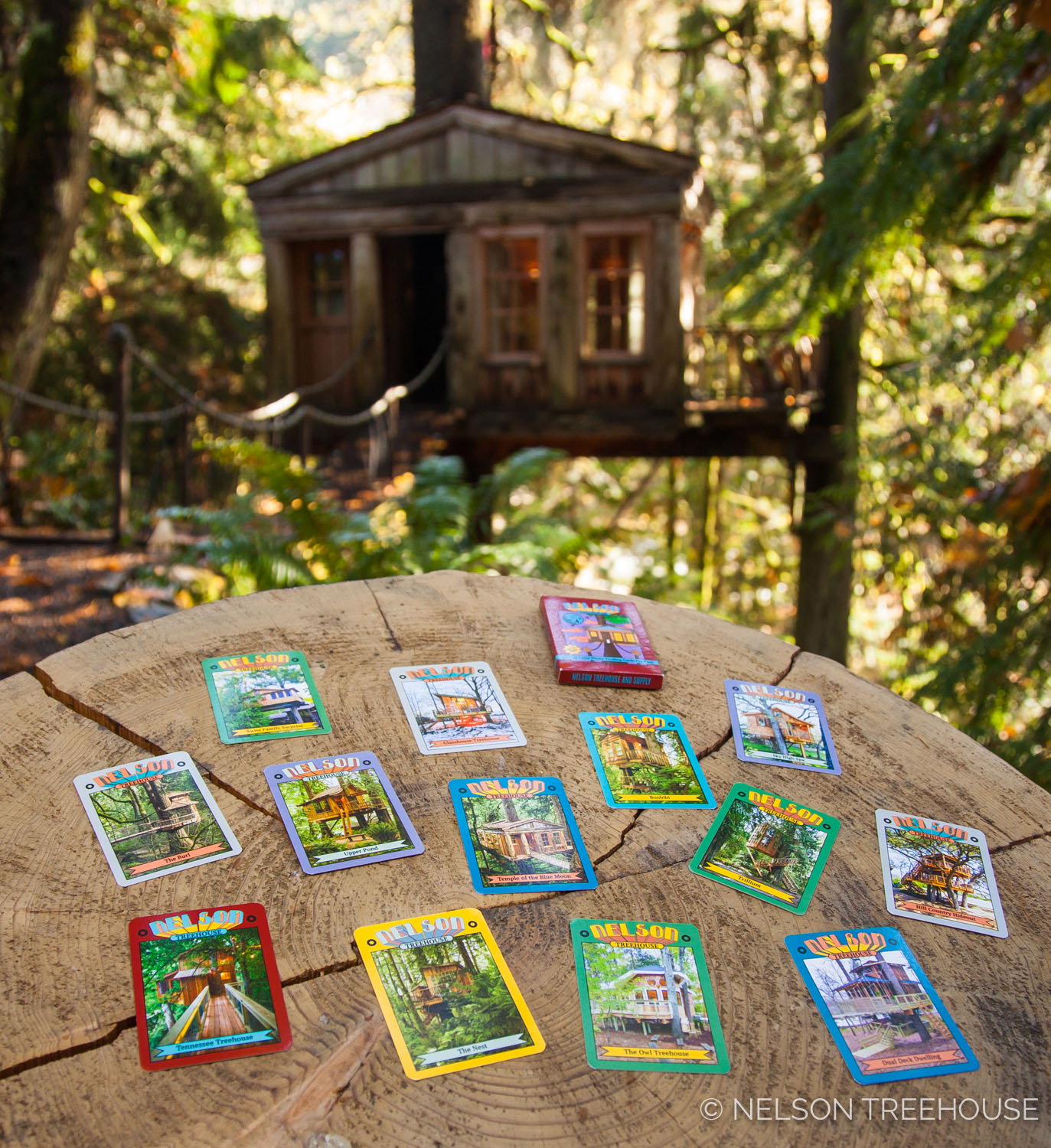 Each card features one of Pete's legendary treehouses complete with fascinating facts and essential stats.  Every pack comes in a glossy keepsake box and contains 12 unique treehouse cards plus one free gift!
Why it makes a great gift: These throwback trading cards are the perfect stocking stuffer and also kind of addictive: they're educational, fun, and oh-so shiny!