Avid outdoor adventurers Mike and Monica were dreaming of building a treehouse in Washington State to use as planning headquarters for their future travels. When Mike contacted Nelson Treehouse and Supply about his treehouse dreams, Pete and his crew could not wait to start designing and constructing the adventure HQ. With its tall access ladder, trapdoor, 360-degree wraparound deck, kitchenette, living space, loft, and many reclaimed materials, this treehouse is the perfect place for planning new adventures and connecting with the lush forest surroundings.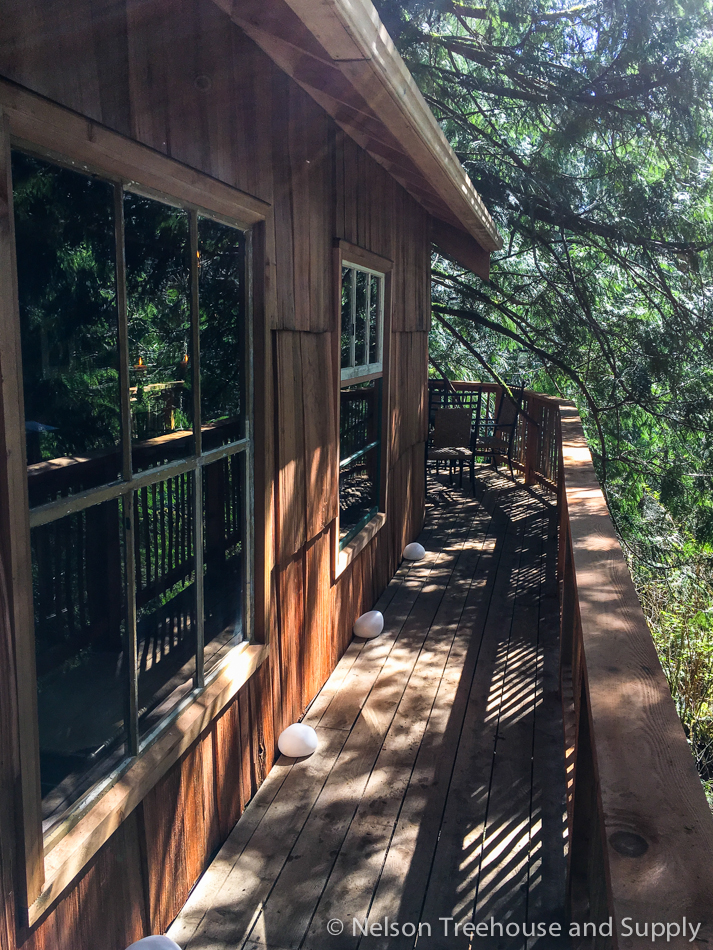 Reclaimed, hand-split cedar shingles cover the facade of the Adventure Headquarters treehouse. Pete rescued these shingles from a barn on Treehouse Resort and Spa property, where they had been waiting for their grand treehouse debut for over 30 years. The roof is covered in corrugated metal sheeting, which gives the treehouse a gently aged appearance and helps it blend into the surrounding forest.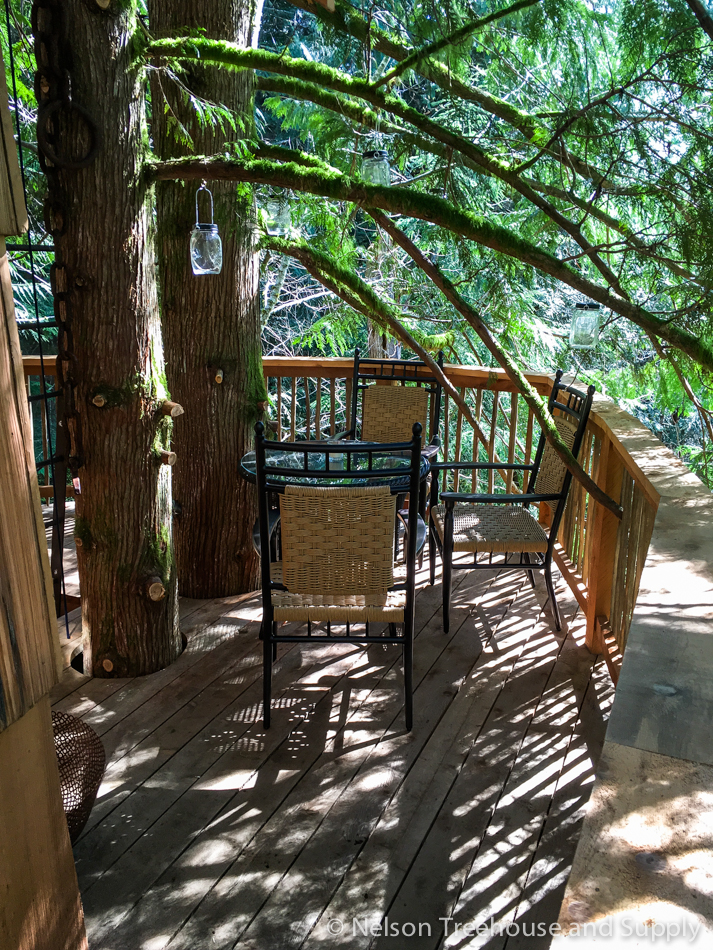 Three behemothic western red cedars support the treehouse. Mike and Monica can enjoy dinner in this eating nook before strolling around the wraparound deck to soak in 360-degree views of the forest.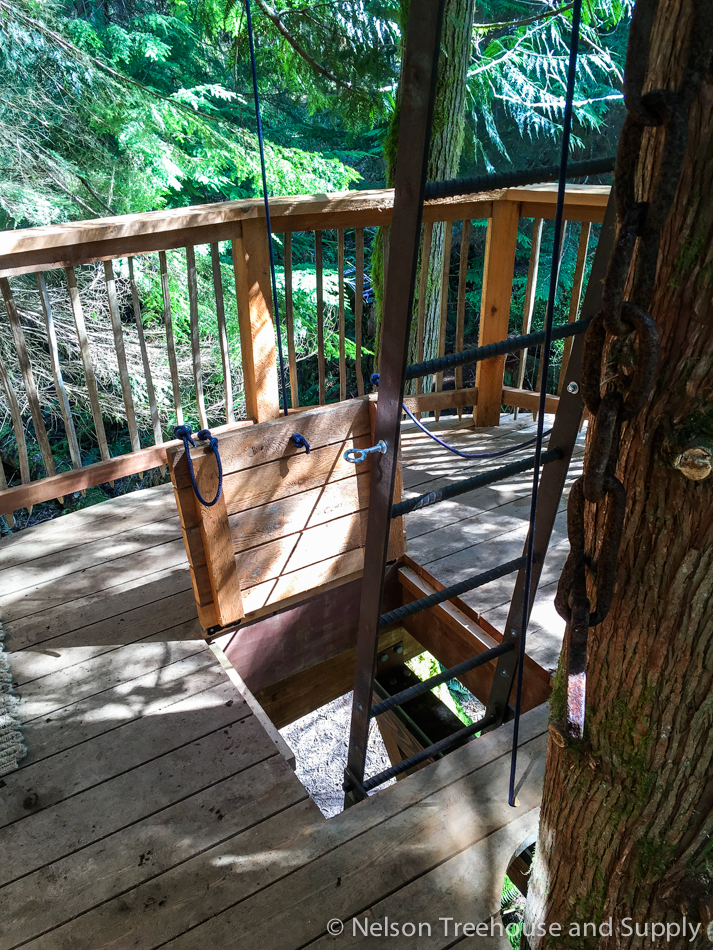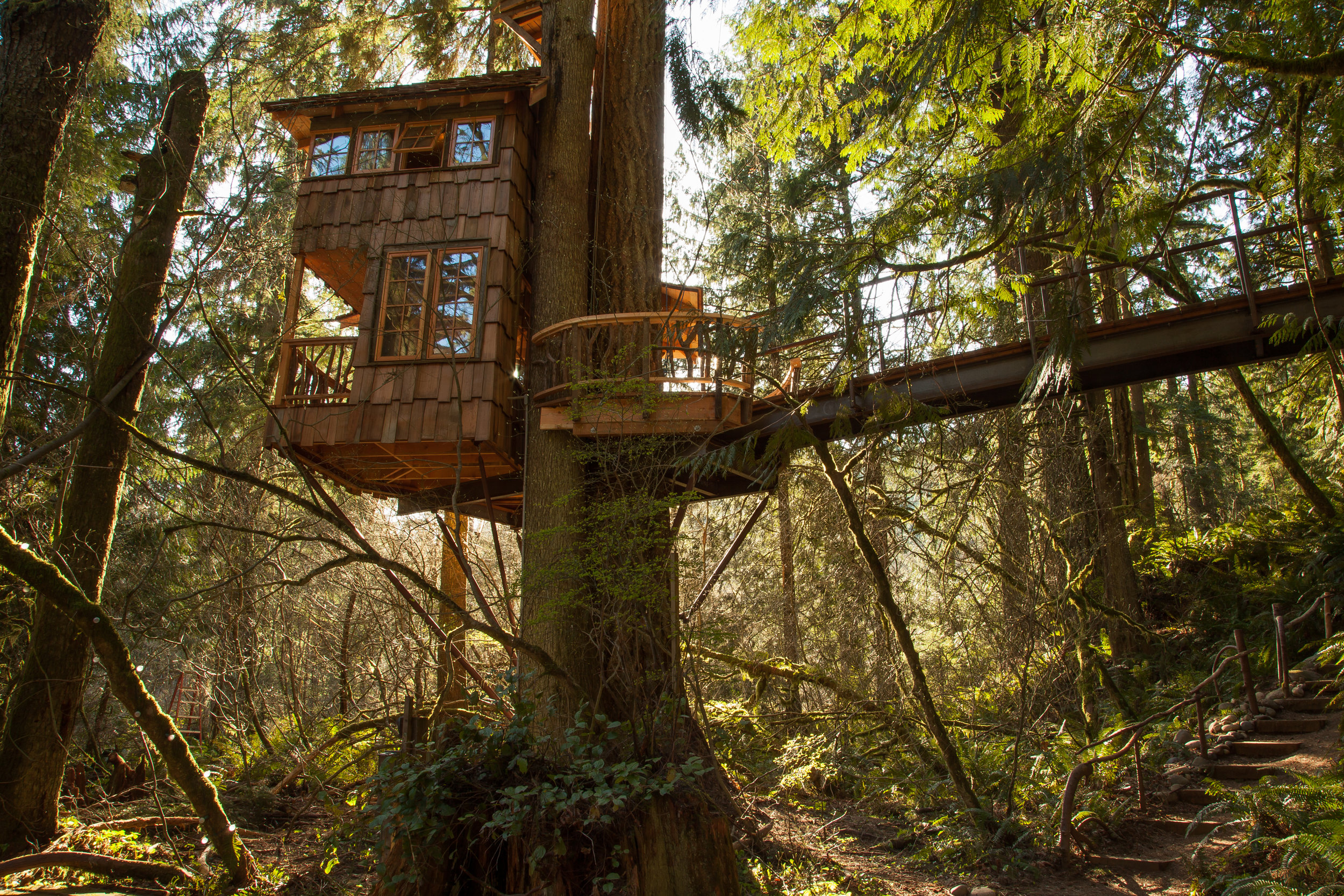 The Burl at Treehouse Point
 A steel ladder and trapdoor provide adventurous access to the treehouse deck. The ladder was recycled from the Burl treehouse at Treehouse Point.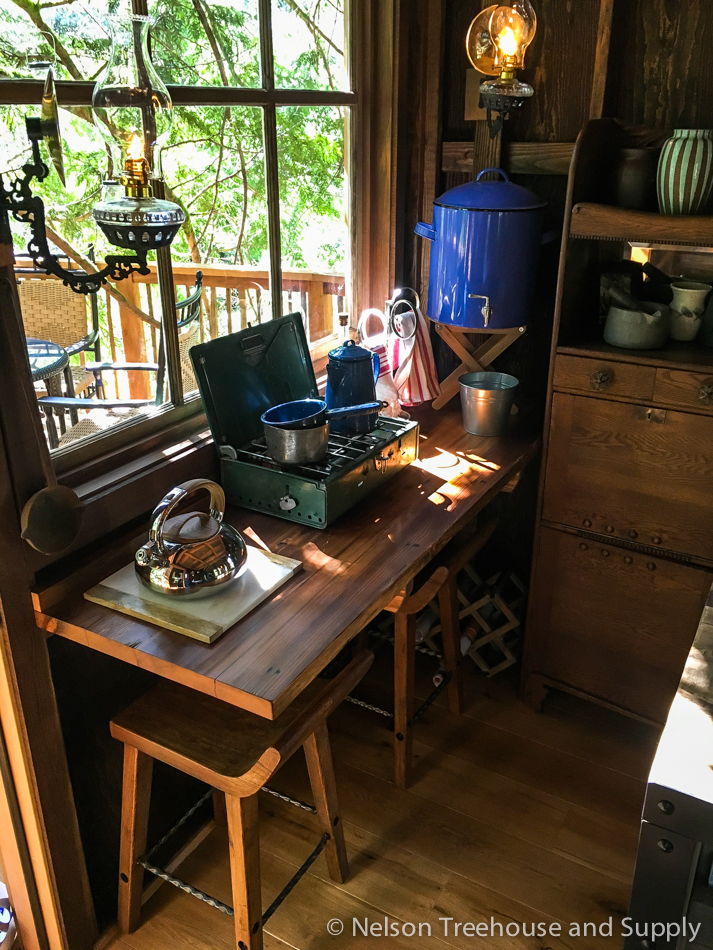 Can you guess the design inspiration for the treehouse? The heavy use of wood and antique-looking lamps are a hint. The inspiration came from North Western logger cabins from the early 1900s.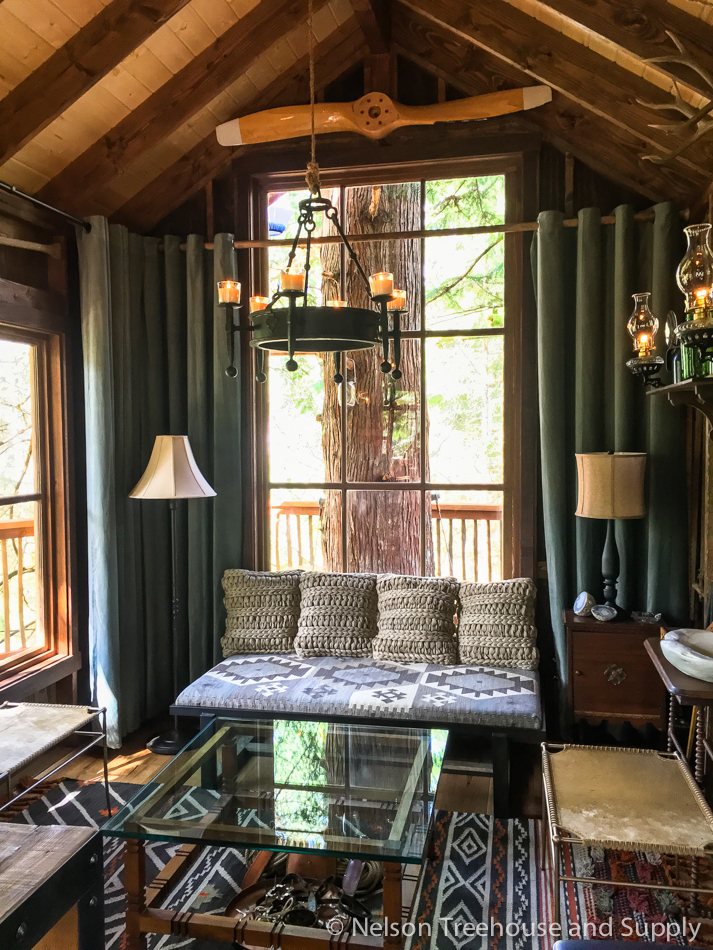 The large windows were reclaimed from a barn on Treehouse Resort and Spa property. They perfectly frame views of one of the supporting red cedars.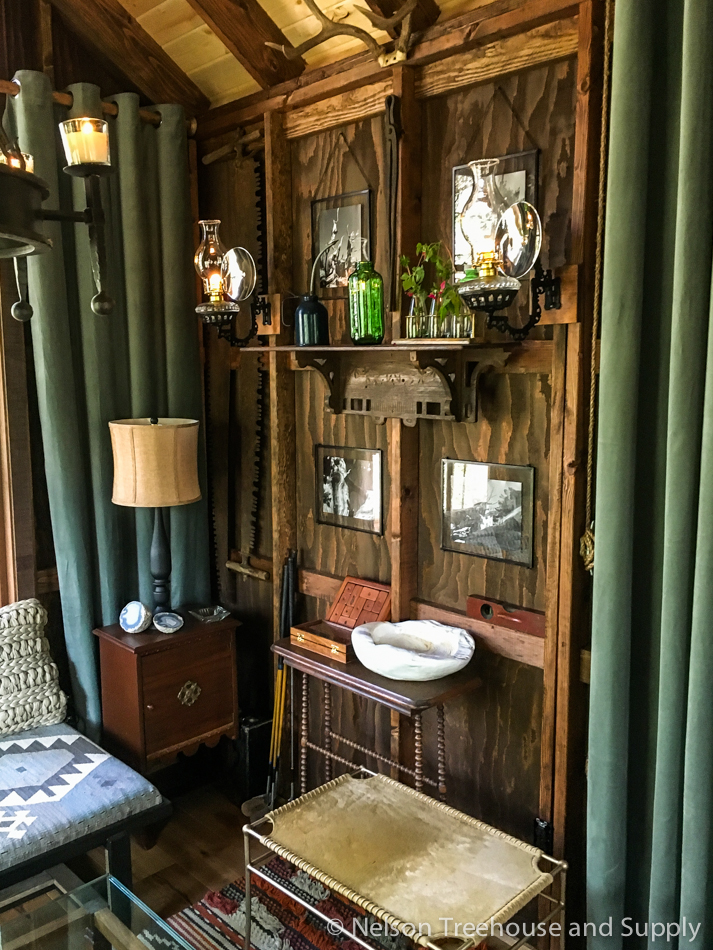 The interior is full of Mike's family heirlooms, as well as pieces curated by designer Tory Jones. Read Tory's Behind the Design article for a closer look at the furnishings.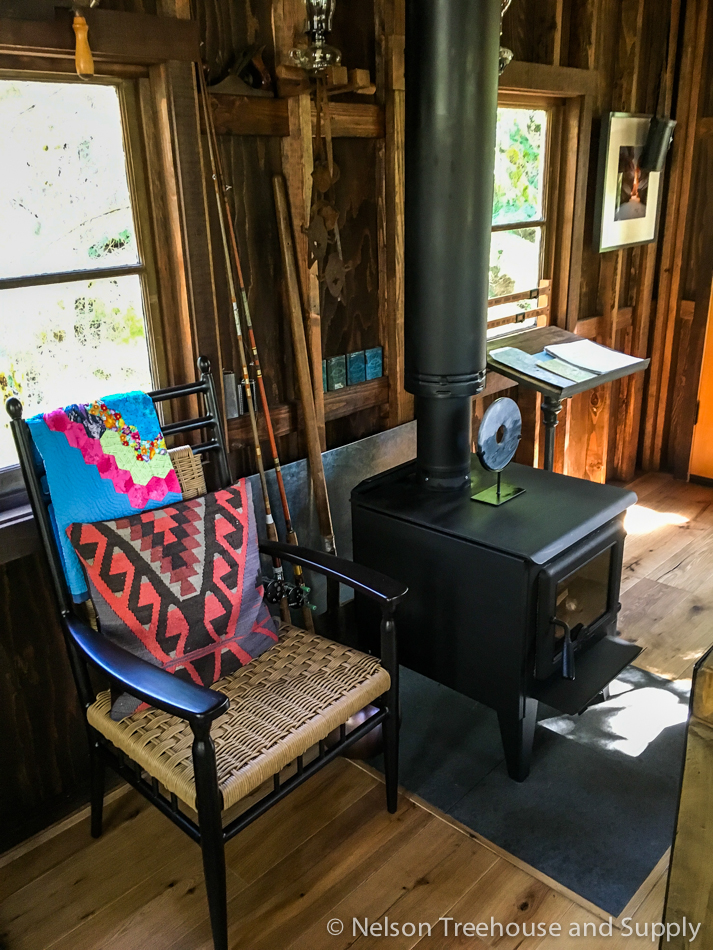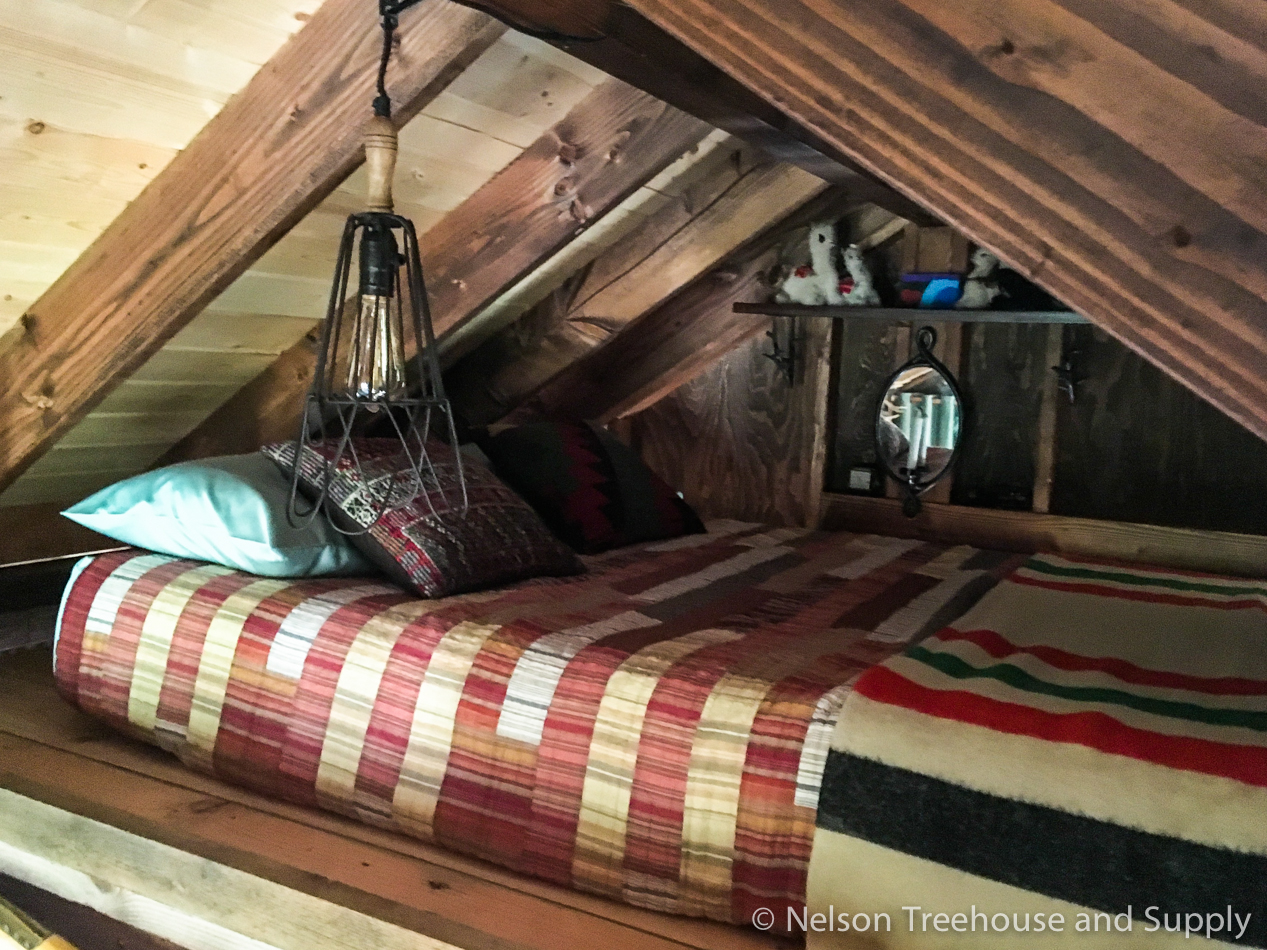 Mike's daughters will love snoozing in the cozy loft!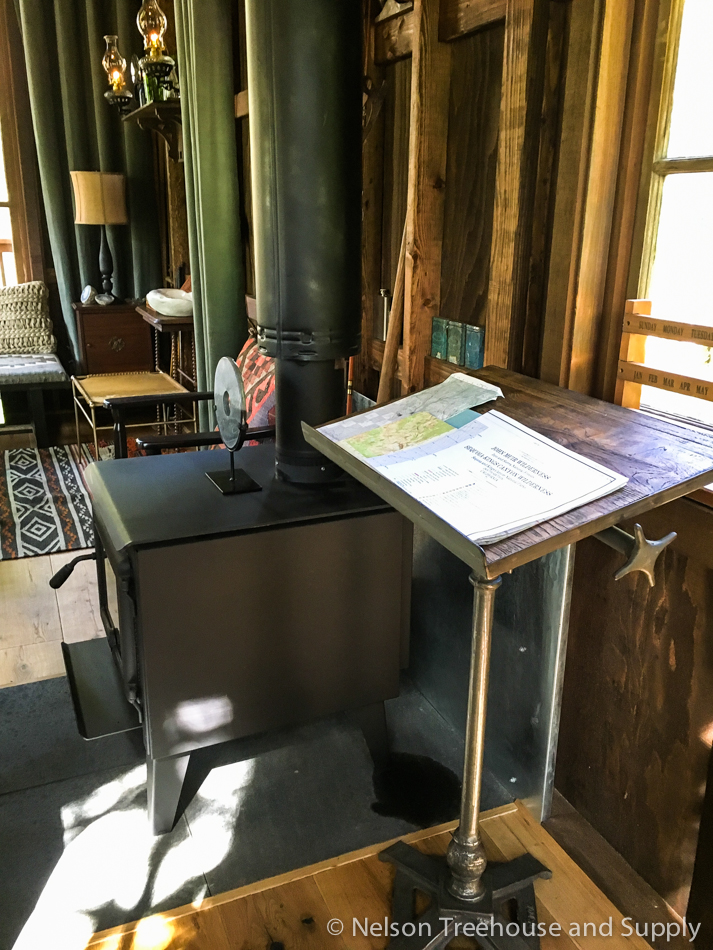 Pete and his crew had so much fun working with reclaimed materials and building on Mike and Monica's beautiful property. We wish them many years of dreaming up adventures in the trees!
For another look at the Adventure Headquarters treehouse, check out Animal Planet's Treehouse Masters Behind the Build video below.
Follow Nelson Treehouse and Supply on Instagram and Facebook, and subscribe to our mailing list to stay updated on treehouse builds!
To the trees!