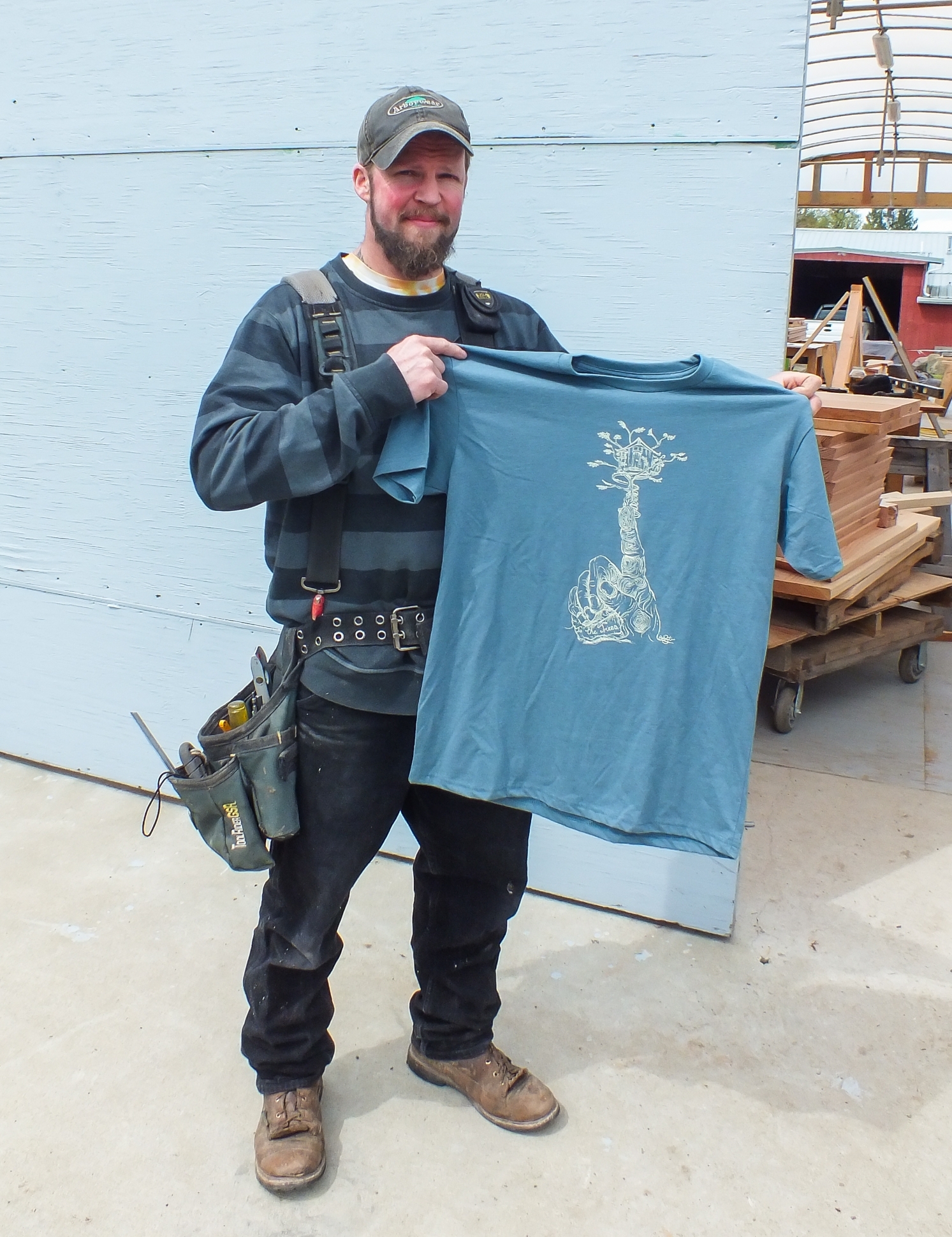 Rolf with the new Be in a Tree T-Shirt featuring his artwork.
Rolf Hefti is an essential member of our prefabrication crew and a talented artist, with diverse artistic experience ranging from murals to wood carving, from tattoos to pencil drawings. After receiving countless requests, we've decided to bring a Rolf original to a unisex T-shirt (we also offer it in a racerback tank). Rolf calls this piece, "The Direction: Up," and says it was inspired by a conversation he had with Pete when he first started working with Nelson Treehouse and Supply.
Rolf and Pete discussed the fundamental role of hands in the work they do; as Rolf says, "Hands go hand-in-hand with our daily work. So few people have the opportunity to work with their hands these days, and that's too bad. Working with our hands is something that's so important and meaningful."
Rolf also drew inspiration from Pete's signature gesture: the pointed finger that accompanies his maxim, "To the trees!" Rolf used only a basic pencil to draw this piece.
Read on to see some of Rolf's other stunning artwork…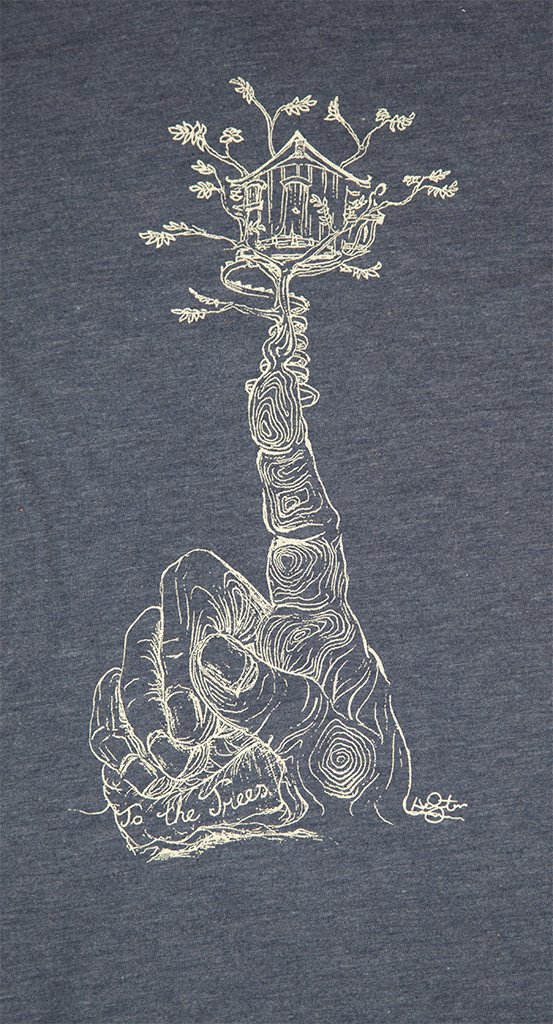 Rolf's pencil drawing, called "The direction: UP," featured on two Be in a tree shirts.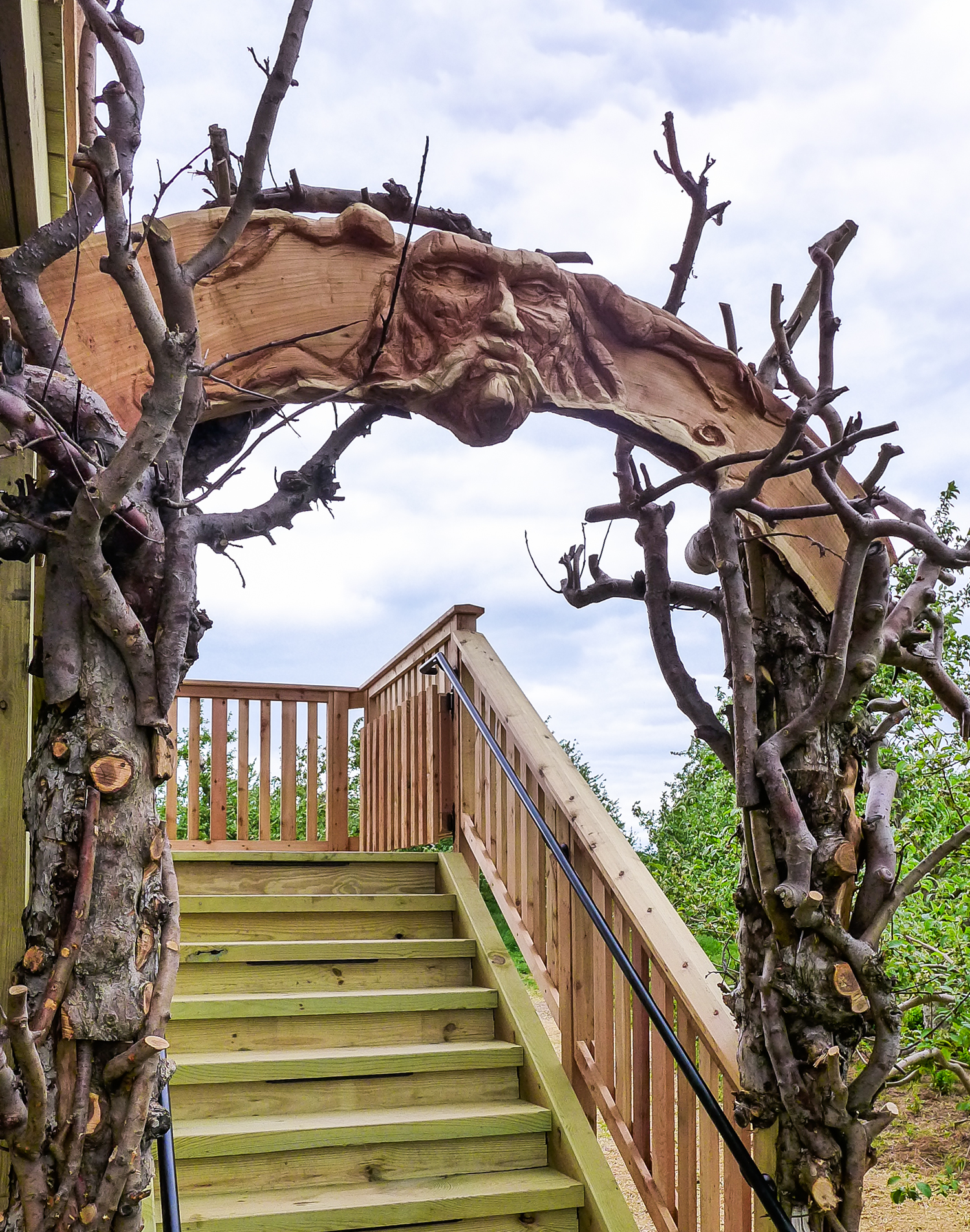 You might recognize Rolf's artwork from the Angry Orchard treehouse – he carved the face on the arch above the staircase.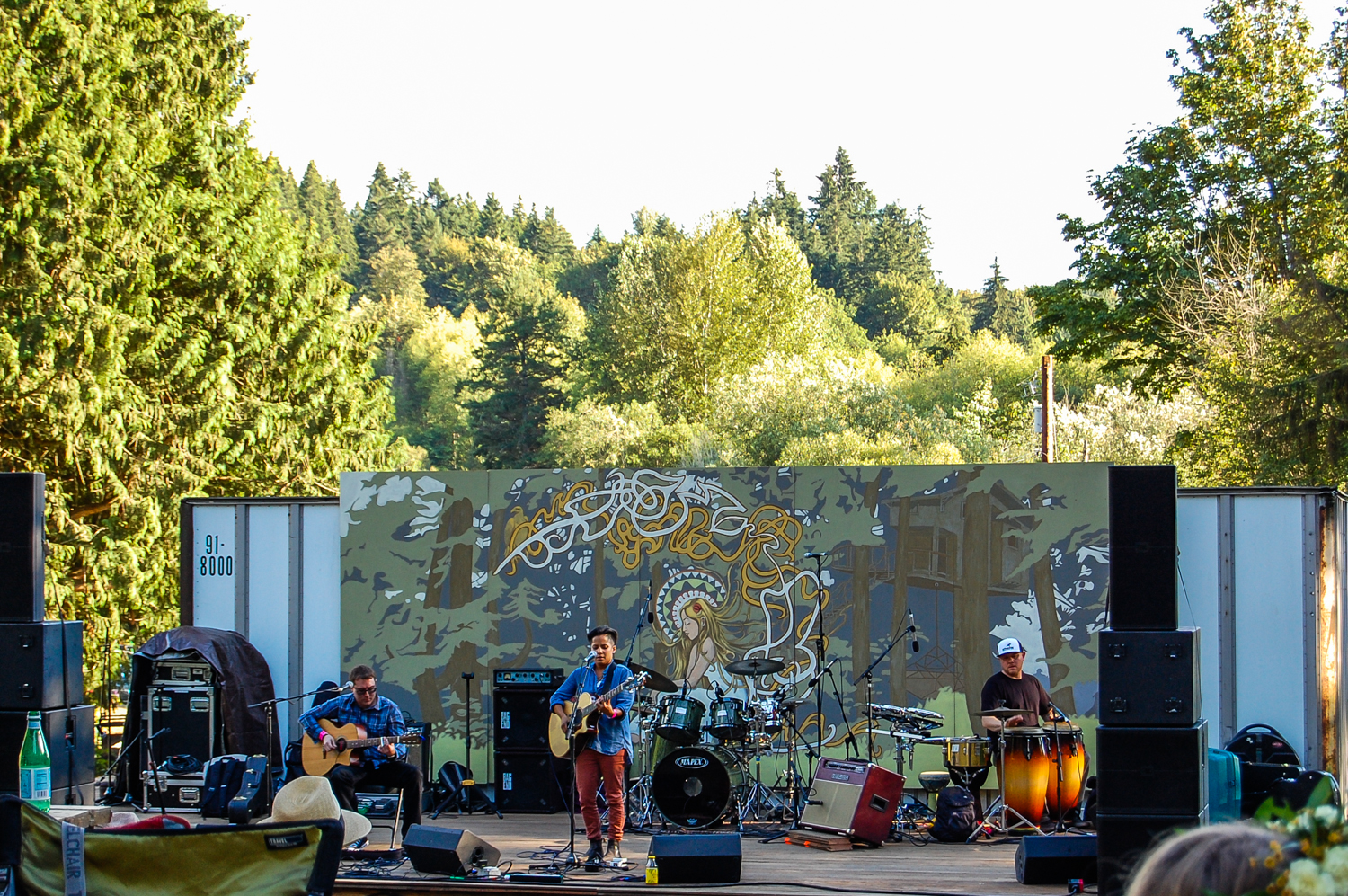 Rolf Helped install and brainstorm this stunning mural created by his wife, Lorraine Lichon-Hefti, at Treehouse Resort and Spa . Lorraine and Rolf make for an exceptionally talented couple!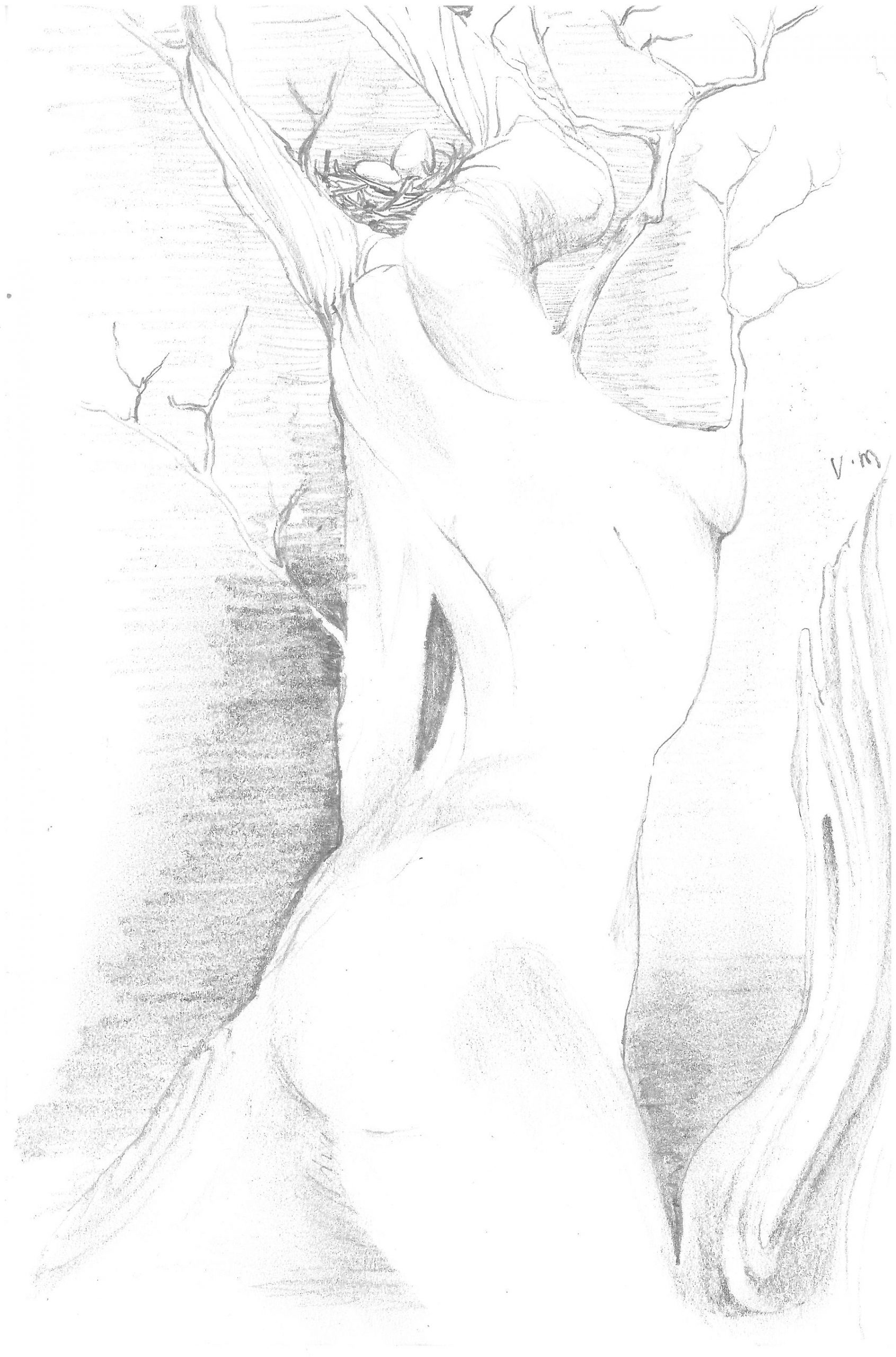 Rolf created this pencil drawing in the Pacific northwest. it served as a draft for a larger painting.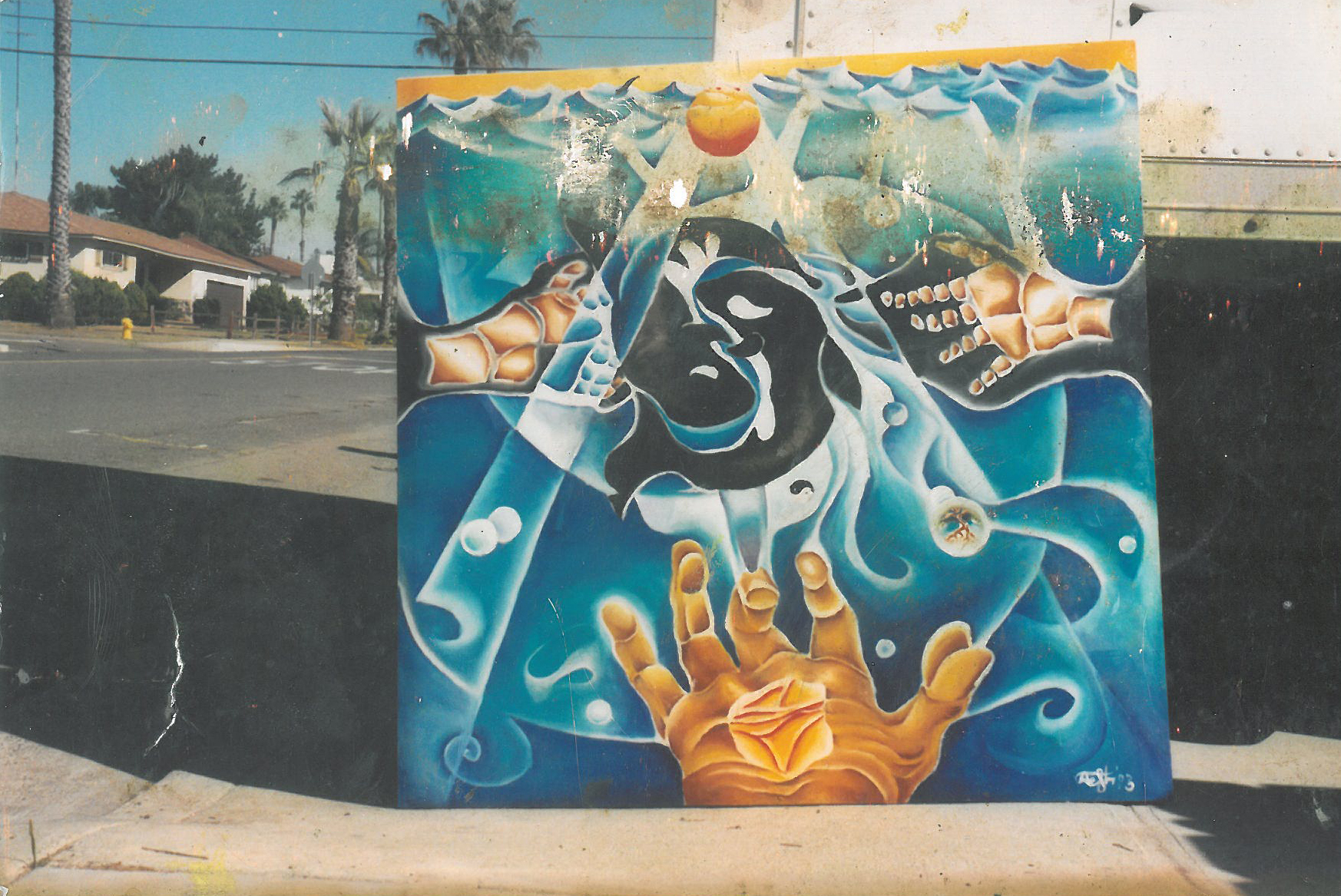 Rolf painted this vibrant piece in San Diego, California. On the left and right sides of the painting are whale fins – Rolf was intrigued that the bones inside whale fins look like human hands. Hands are a recurring motif in Rolf's artwork.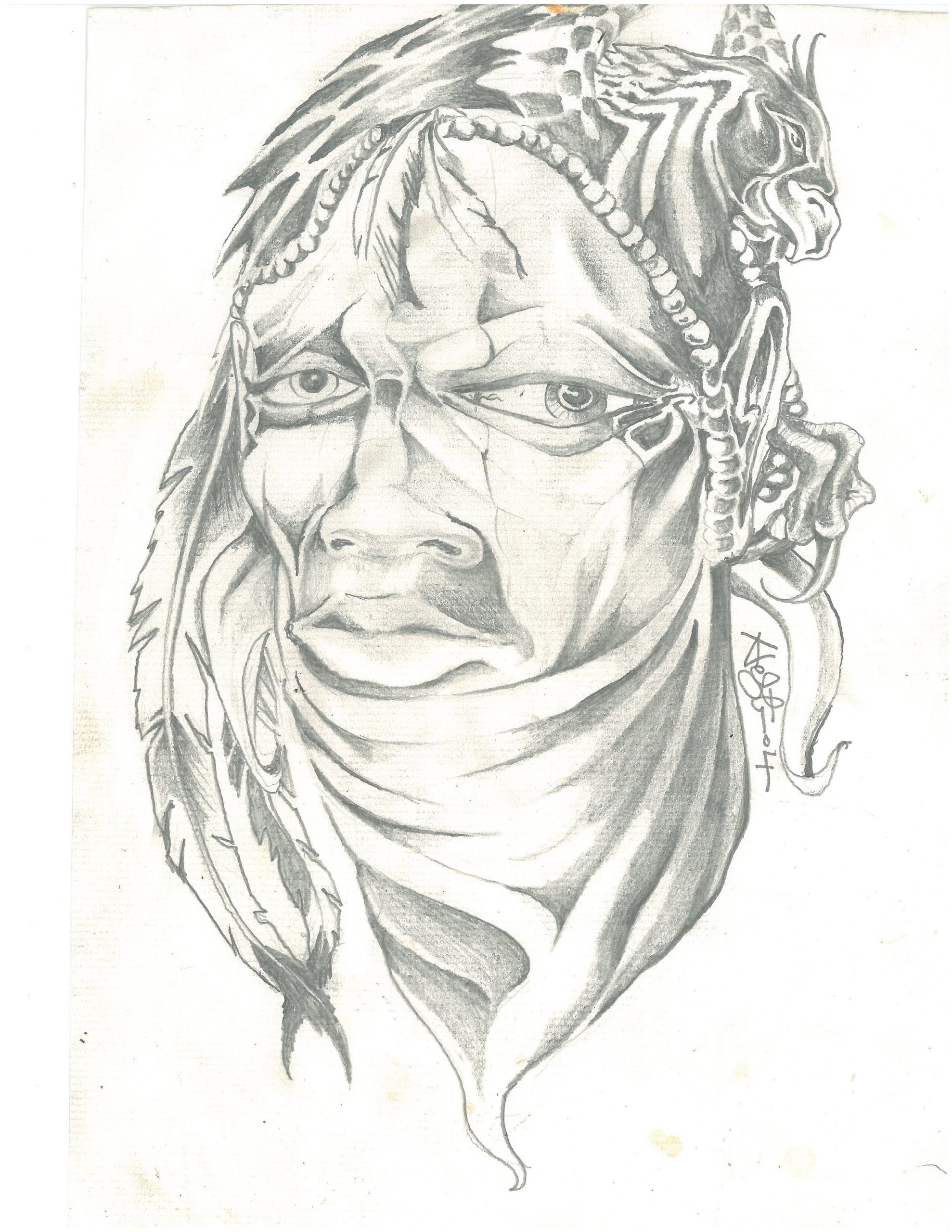 Rolf also transformed This pencil drawing, titled "primitive," into a much larger painting.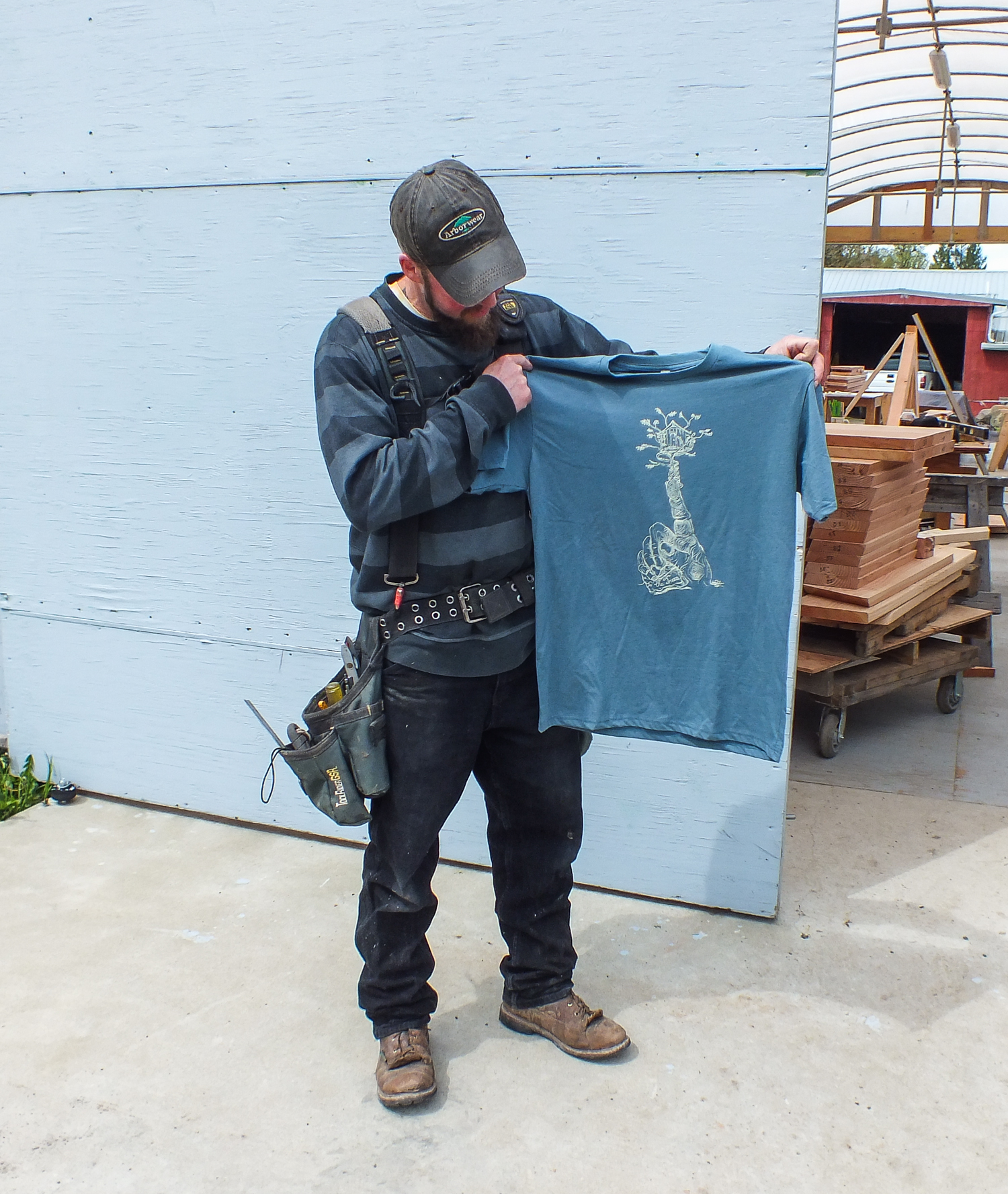 We're so grateful to have Rolf on the team, and are inspired by his earthy and meticulous drawings and vibrant paintings. We hope you've enjoyed learning the story behind our newest T-shirt design!
To the trees!