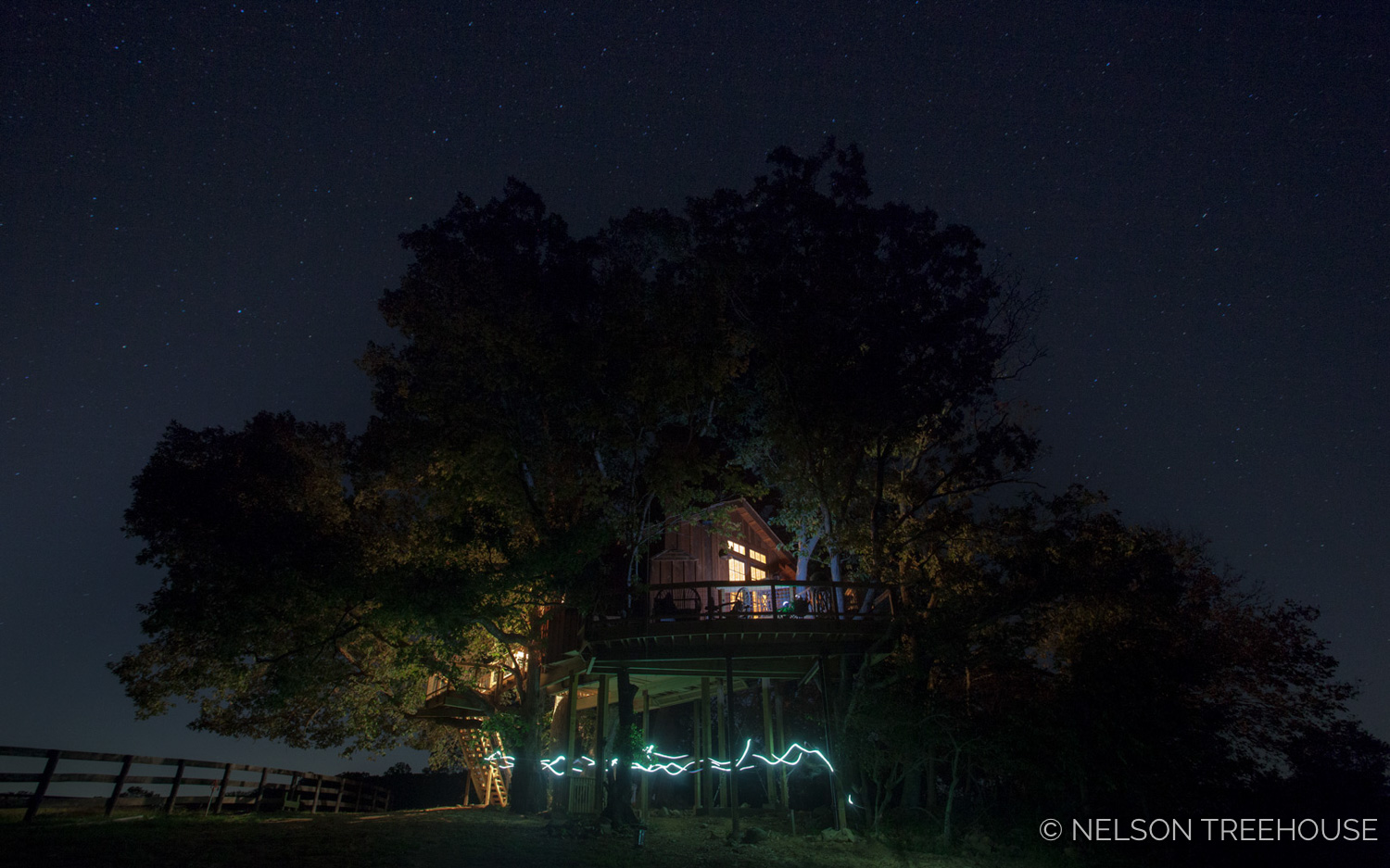 Nestled 18 feet high in a grove of oak trees, this treehouse is the ultimate relaxation retreat. Outside, the treehouse features a spacious wraparound deck and bathroom with running water. The inside holds an airy living room, kitchenette, and cozy bedroom loft. Lots of exposed wood, handcrafted elements, and an indoor and outdoor fireplace give the treehouse a rustic elegance.
This treehouse was never filmed for Treehouse Masters – in addition to building treehouses for TV, our crew also tackles private, off-TV builds. Read on for our photo tour of this tranquil treehouse…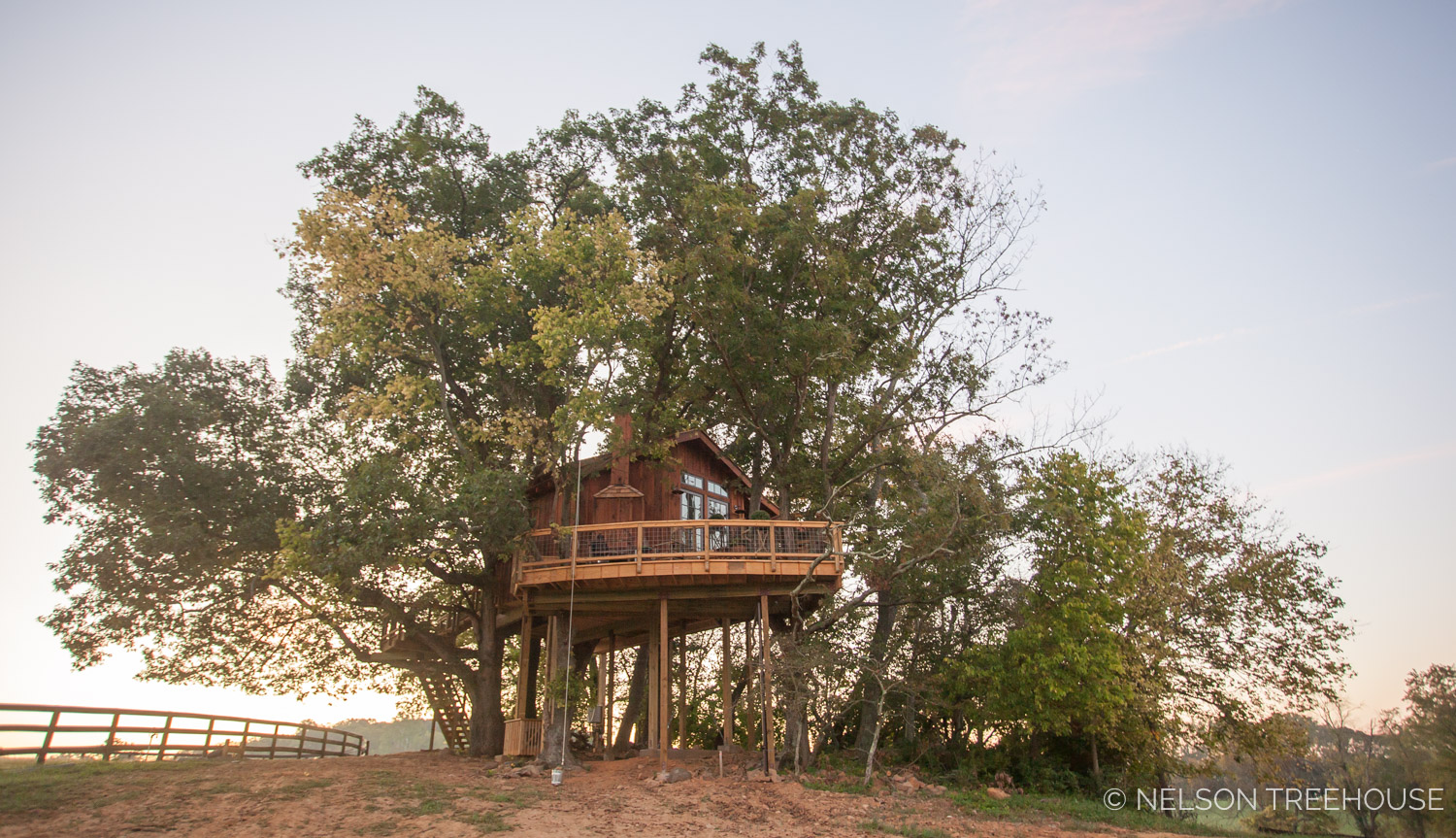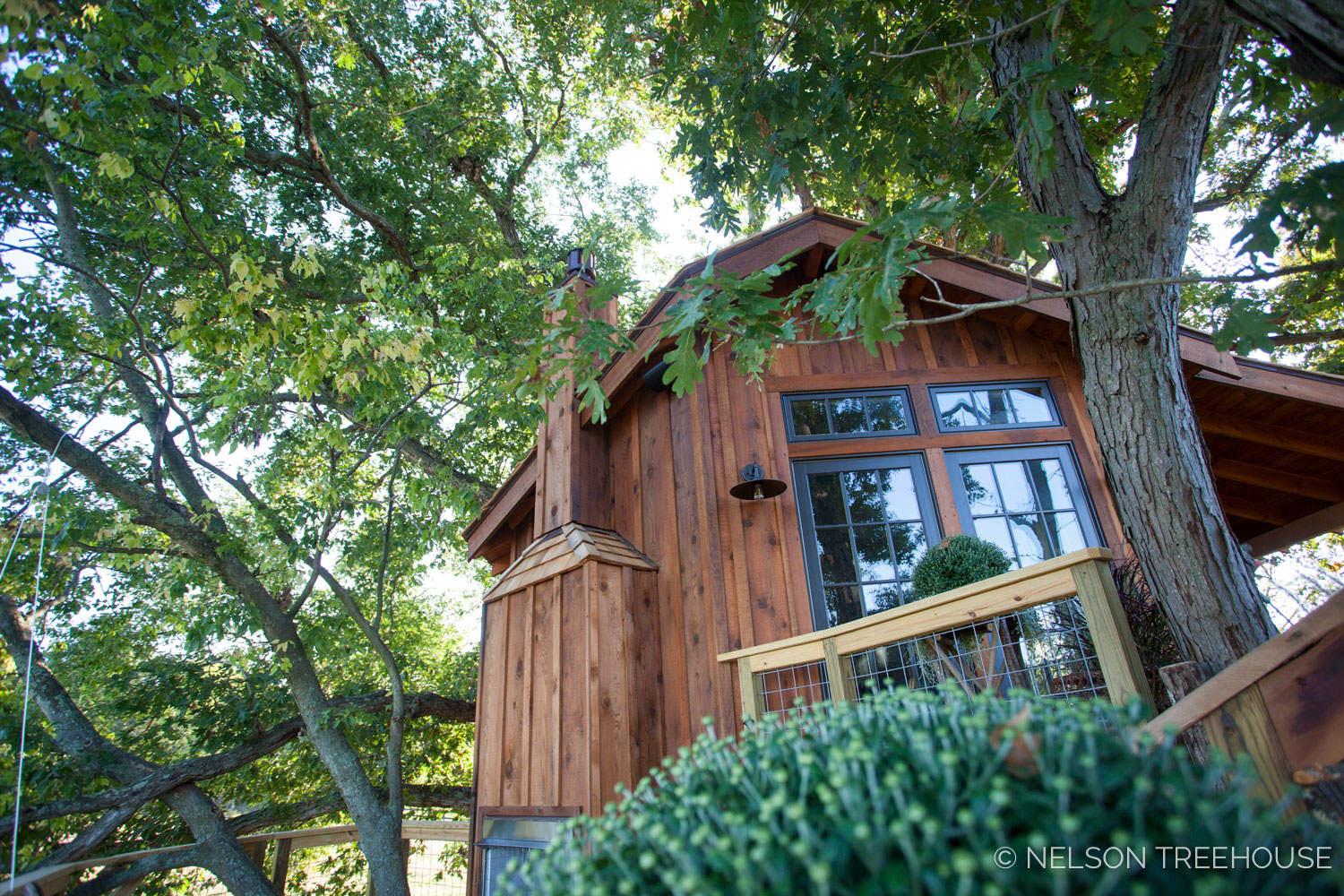 Classic Nelson Treehouse hog wire railing runs along the border of the deck.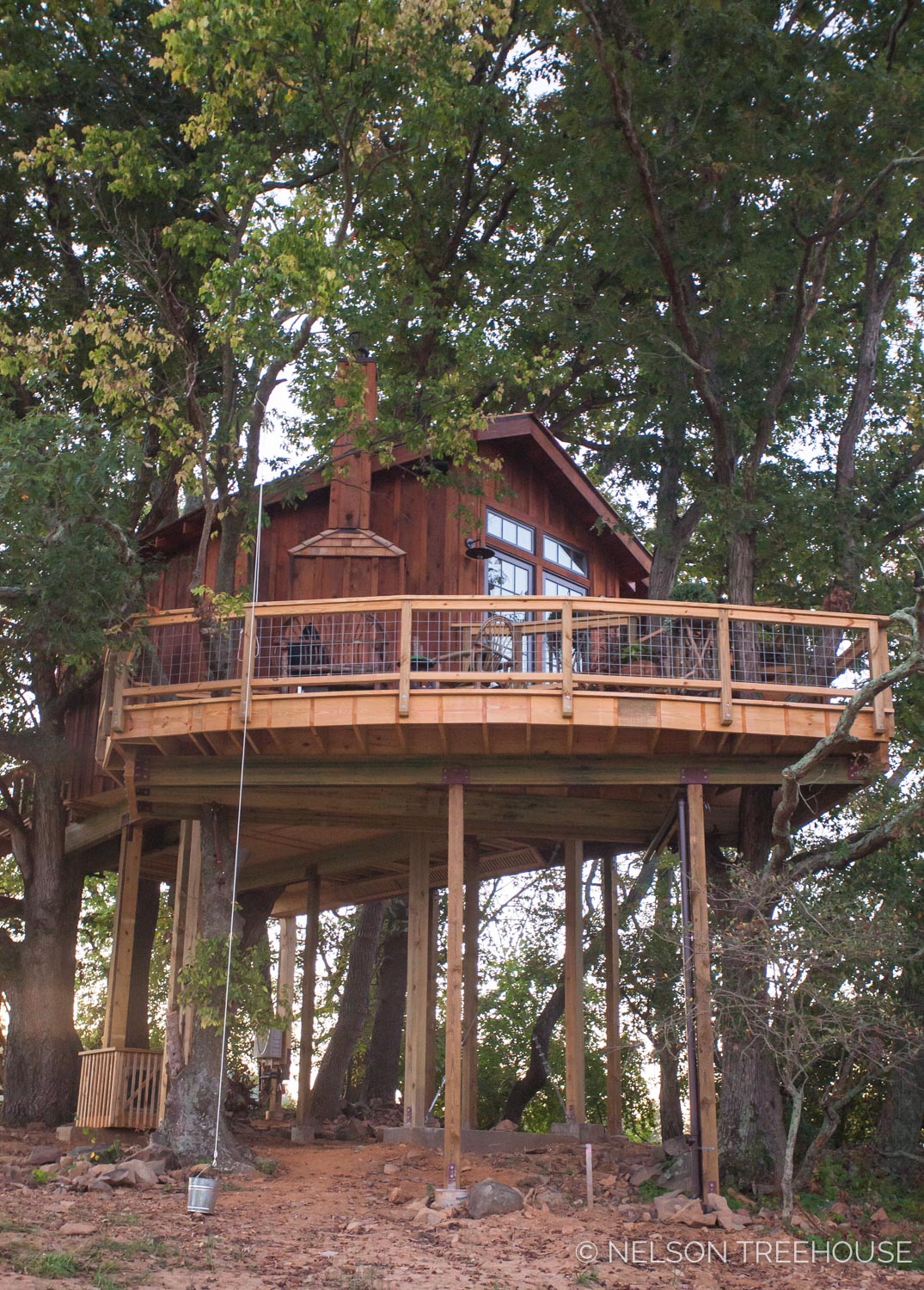 A combination of oak trees and wood posts provide support for this 400 square-foot retreat.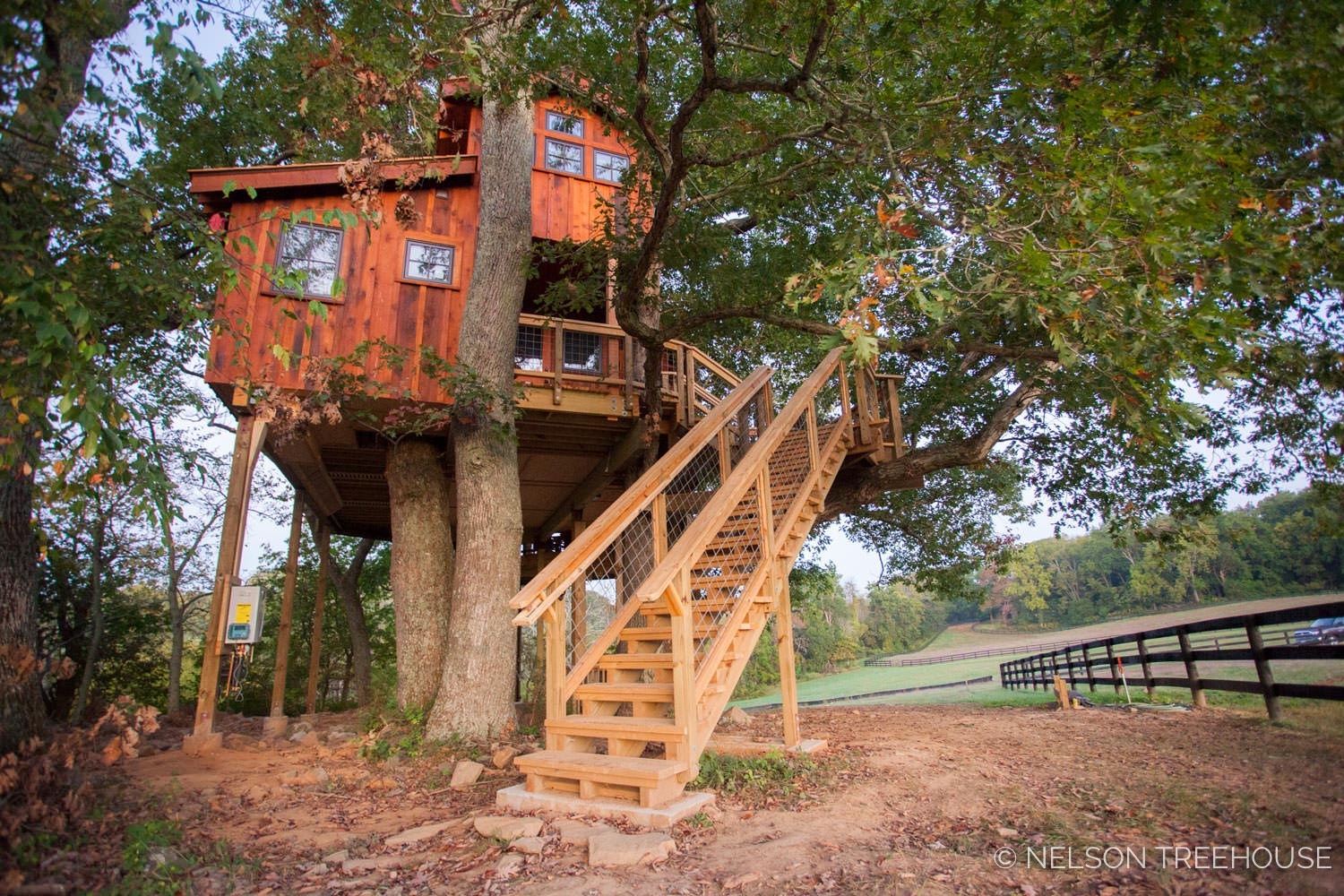 Our design team made sure that the treehouse is closely integrated with the surrounding hills and forest.
The branches of the oak tree embrace the staircase landing.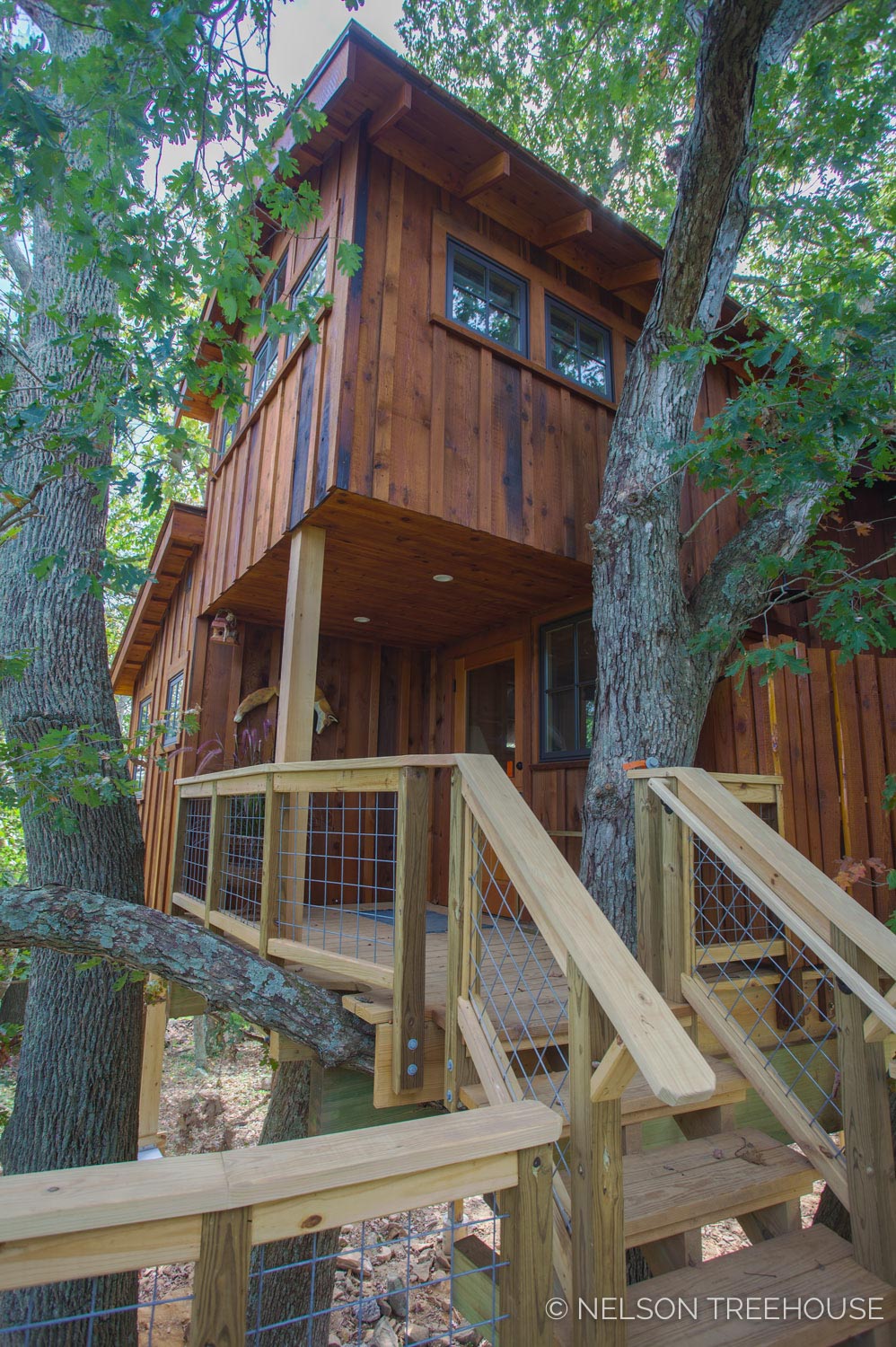 Reclaimed cedar siding covers the facade. Some of this wood was once part of logs that supported floating houses in Seattle.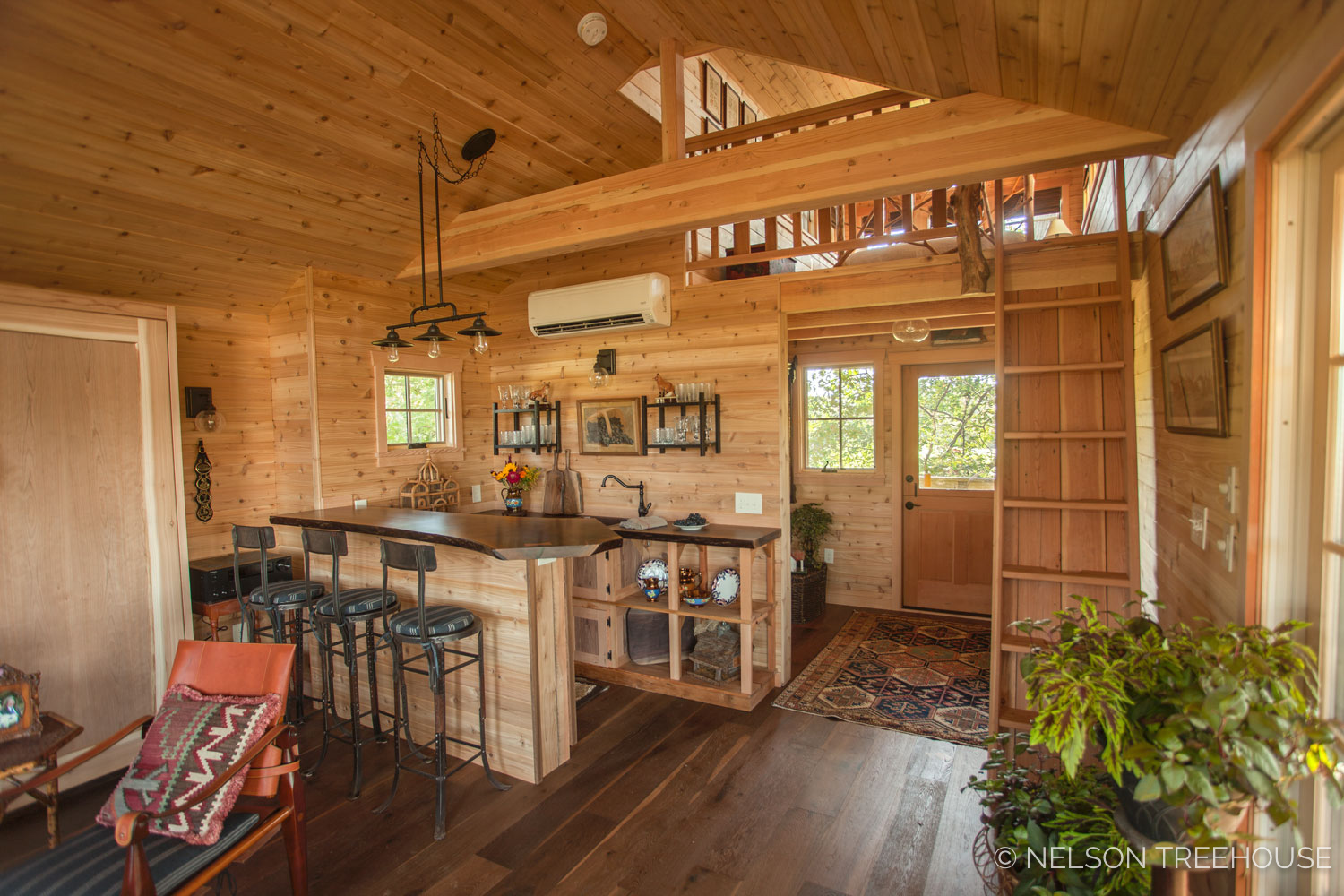 Our clients wanted the kitchen and living room to flow together as one collective social space – the tall ceilings and open floor plan help achieve this goal.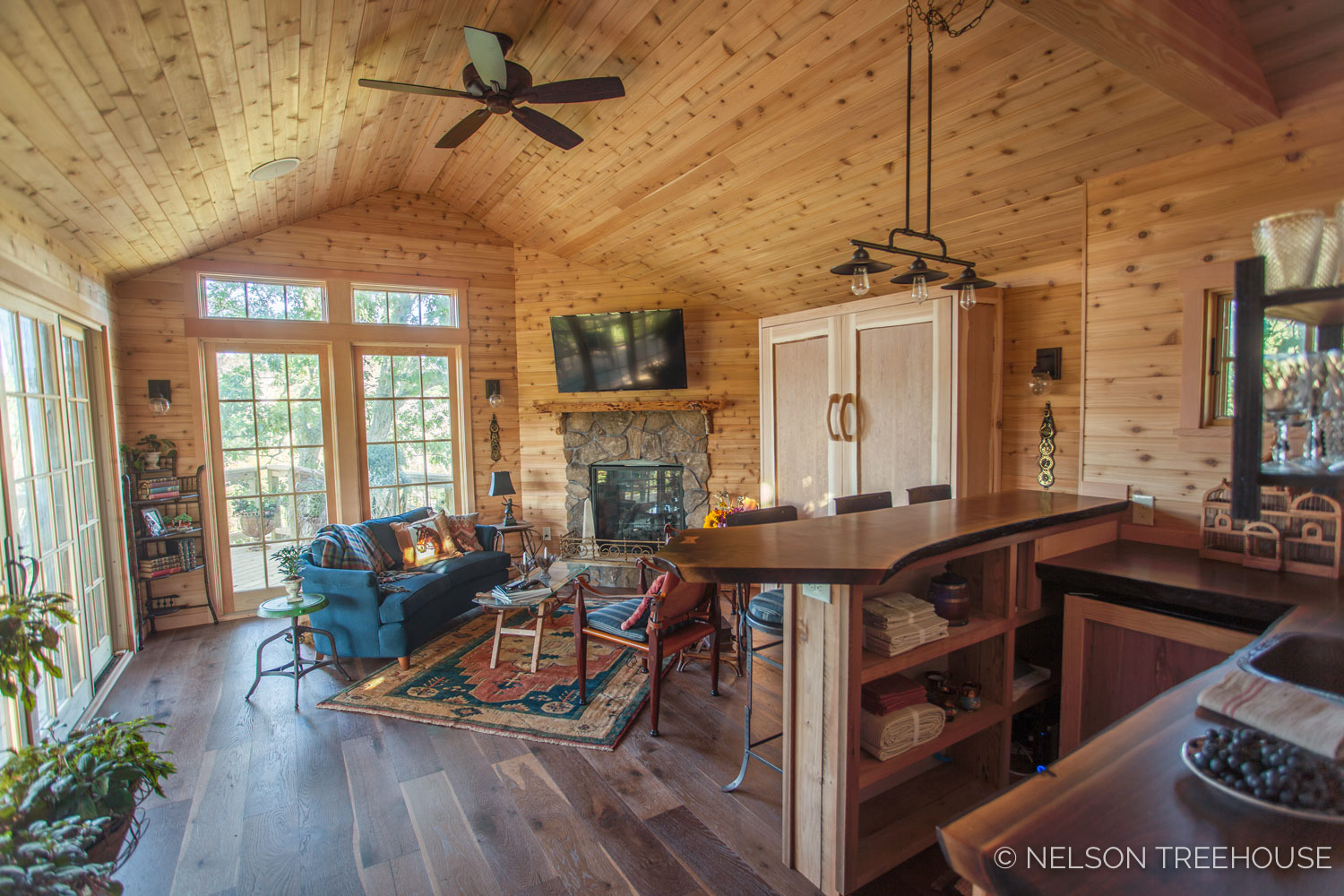 Prefab artist Dylan handcrafted the custom bar top from a live-edged walnut slab. The cabinet adjacent to the fireplace holds a Murphy bed, built by our talented finish carpenter Ian.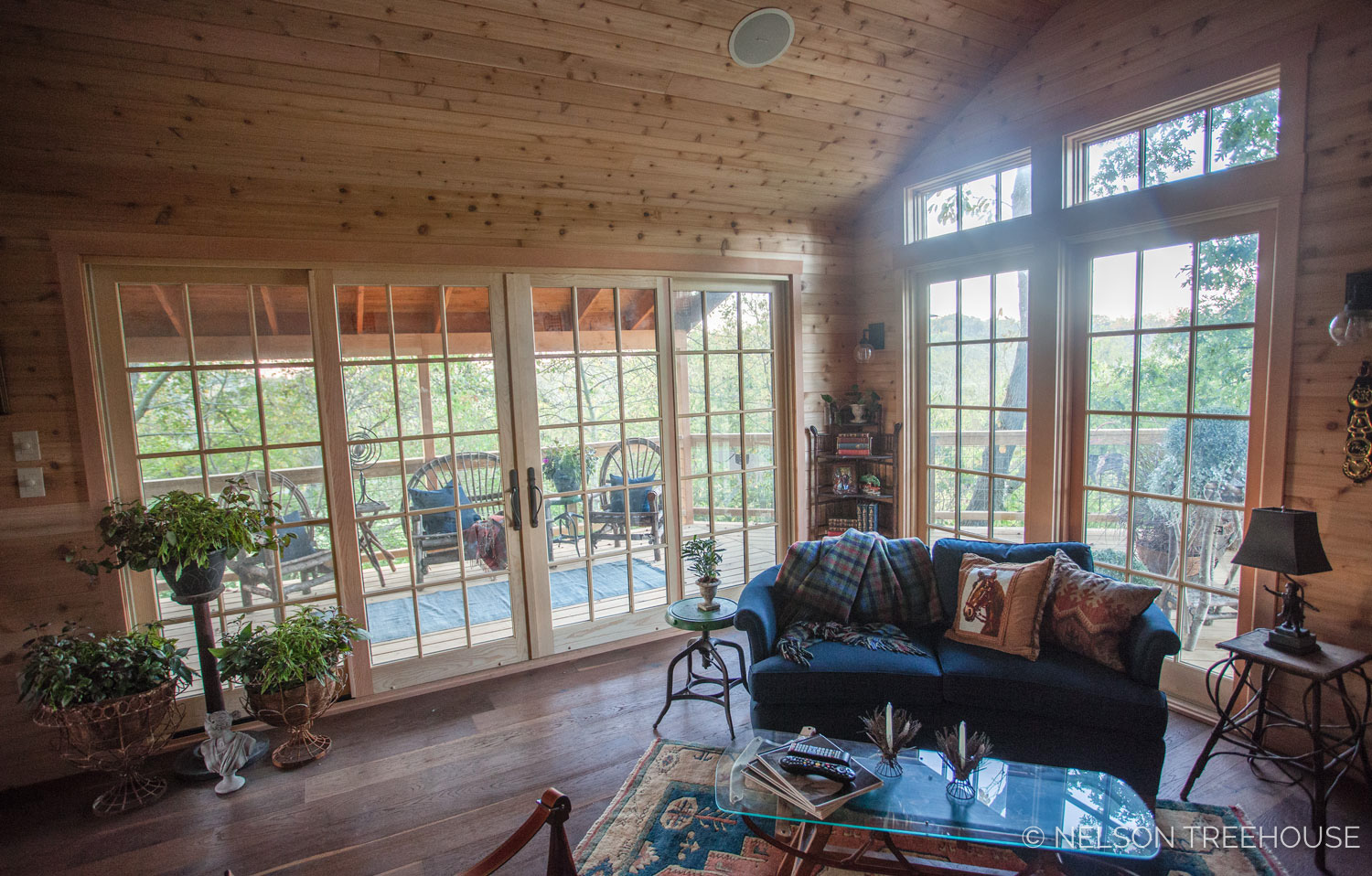 A plethora of windows provide plenty of natural light.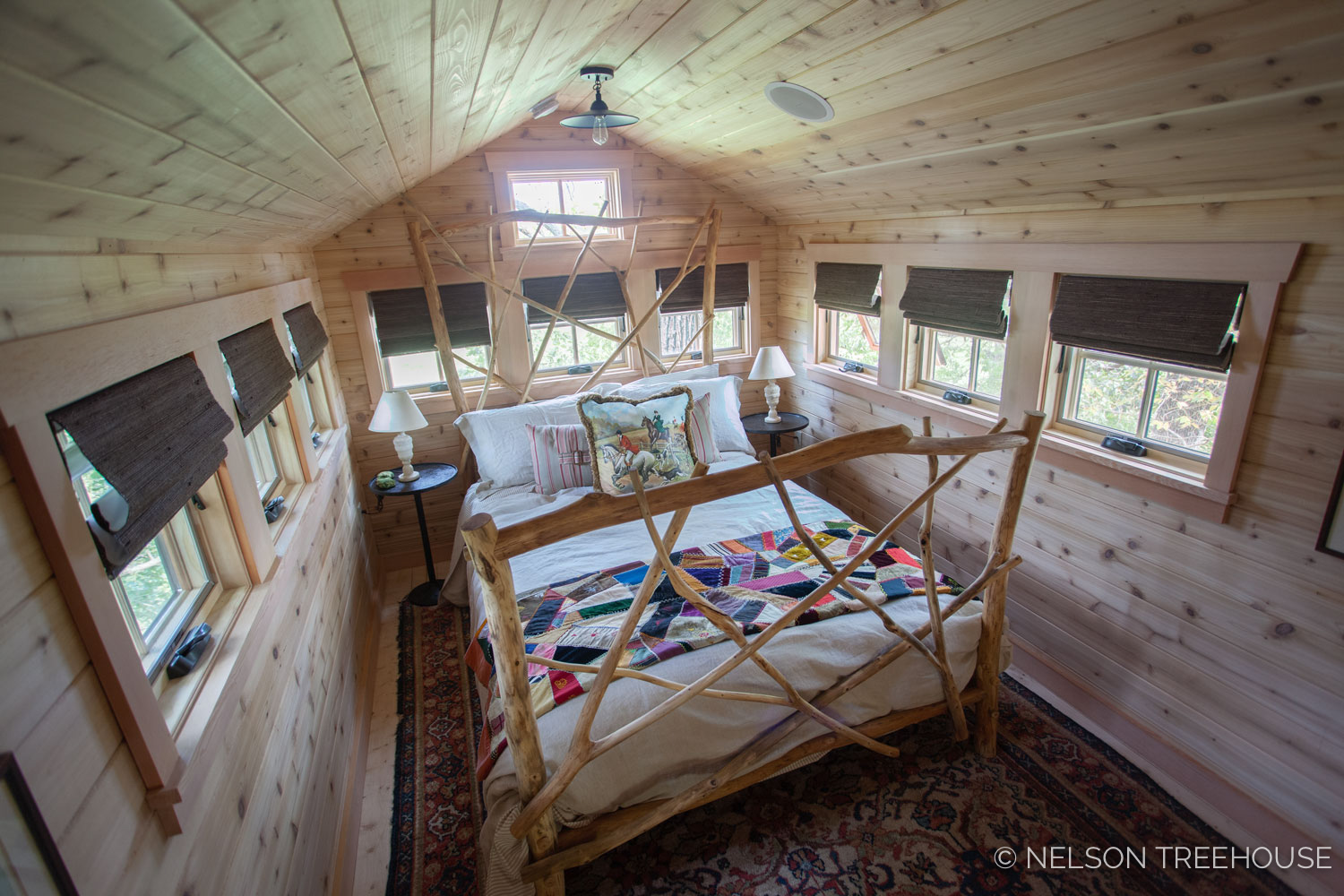 The bedroom loft holds a custom bed frame, crafted from ash tree branches by our adroit carpenter Seanix.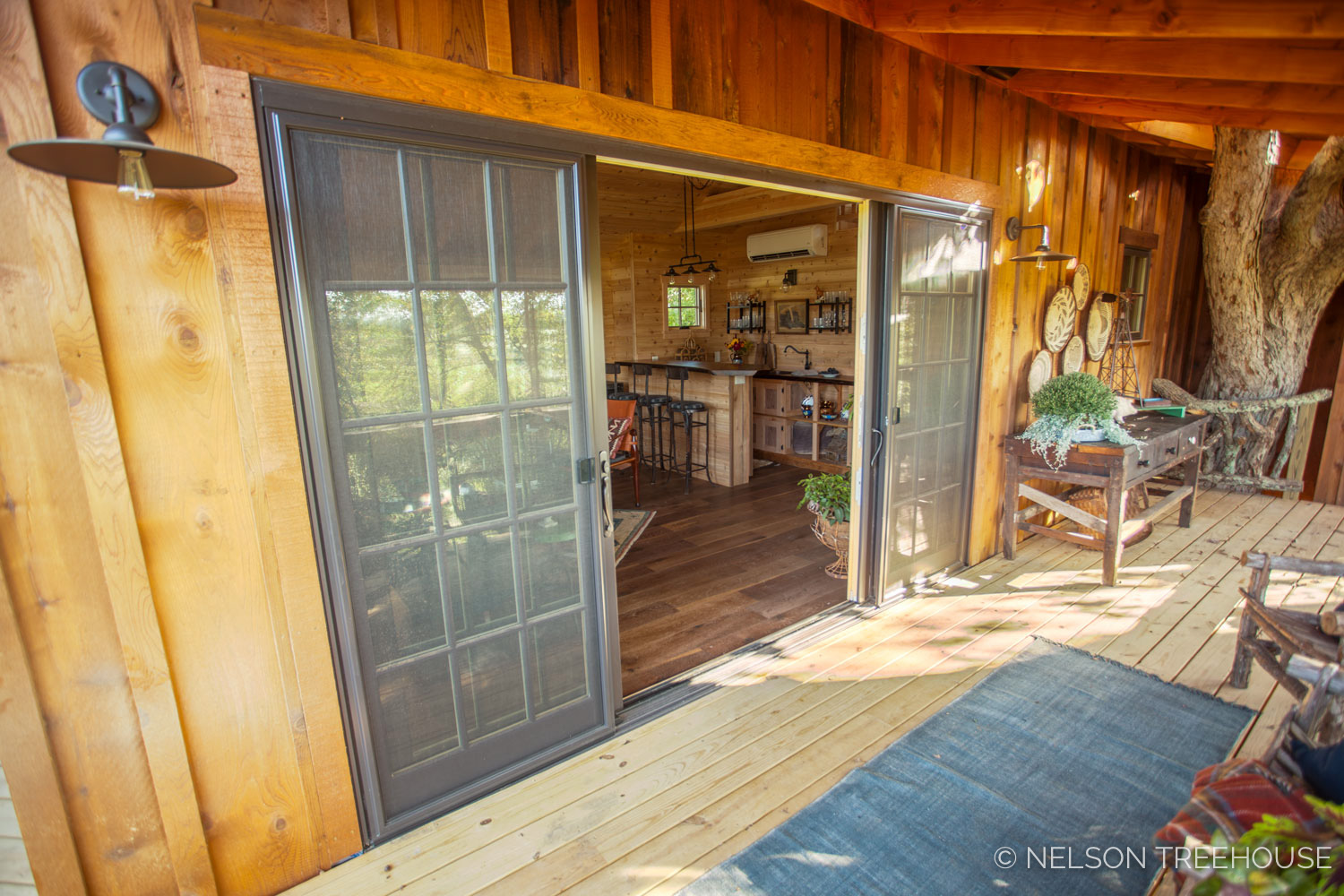 Sliding French doors open to the wraparound deck and bathroom.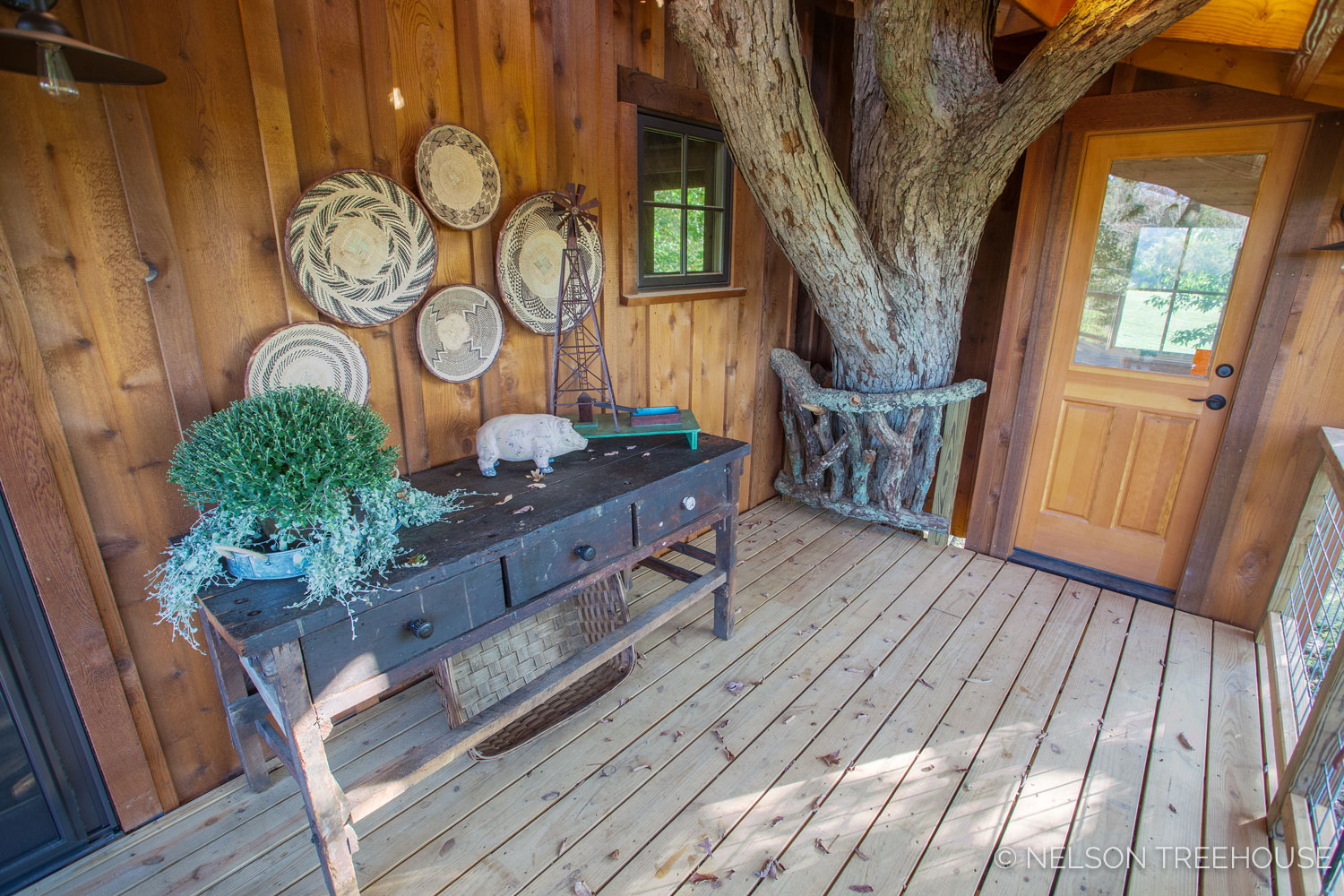 A natural branch railing compliments this beautiful oak tree.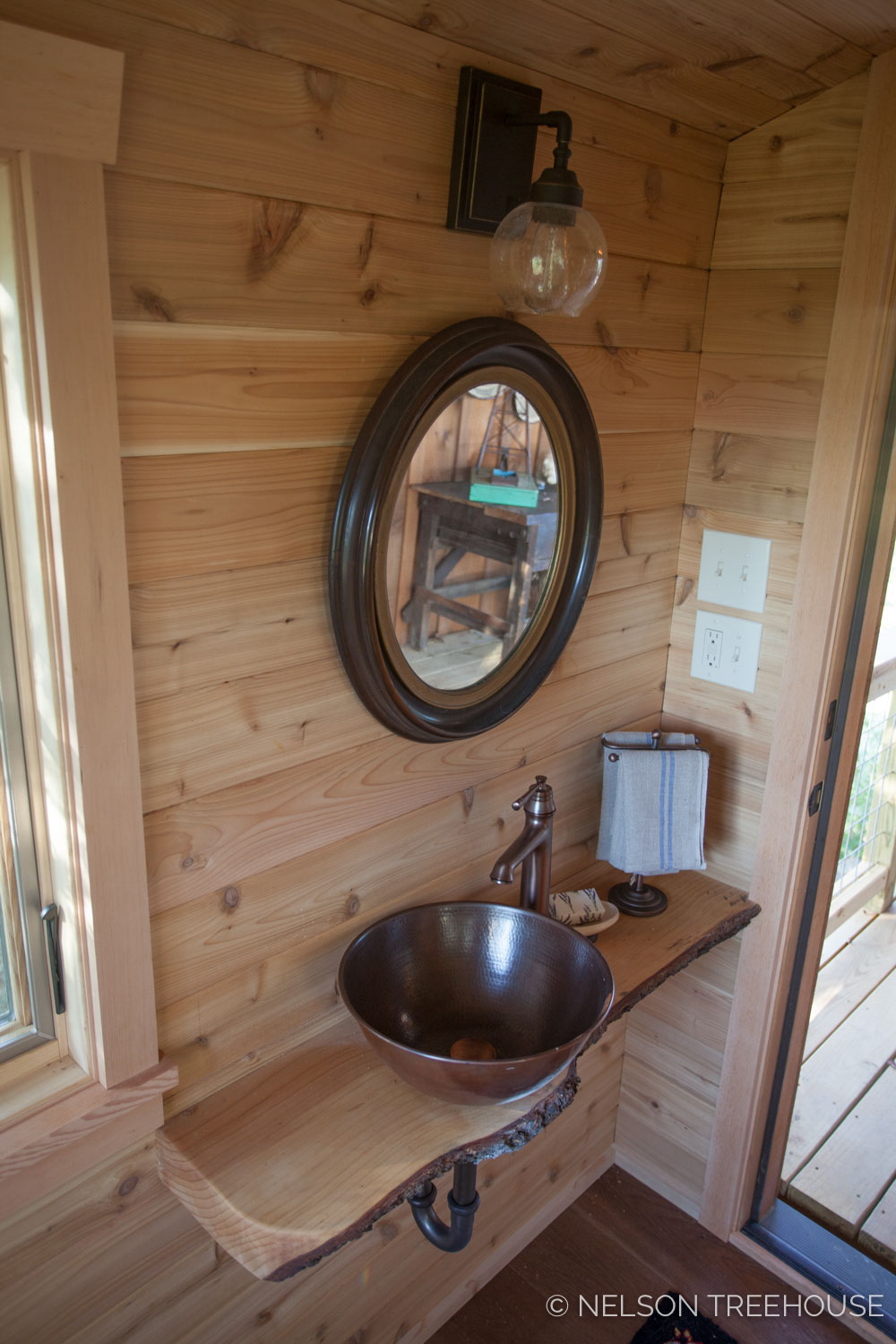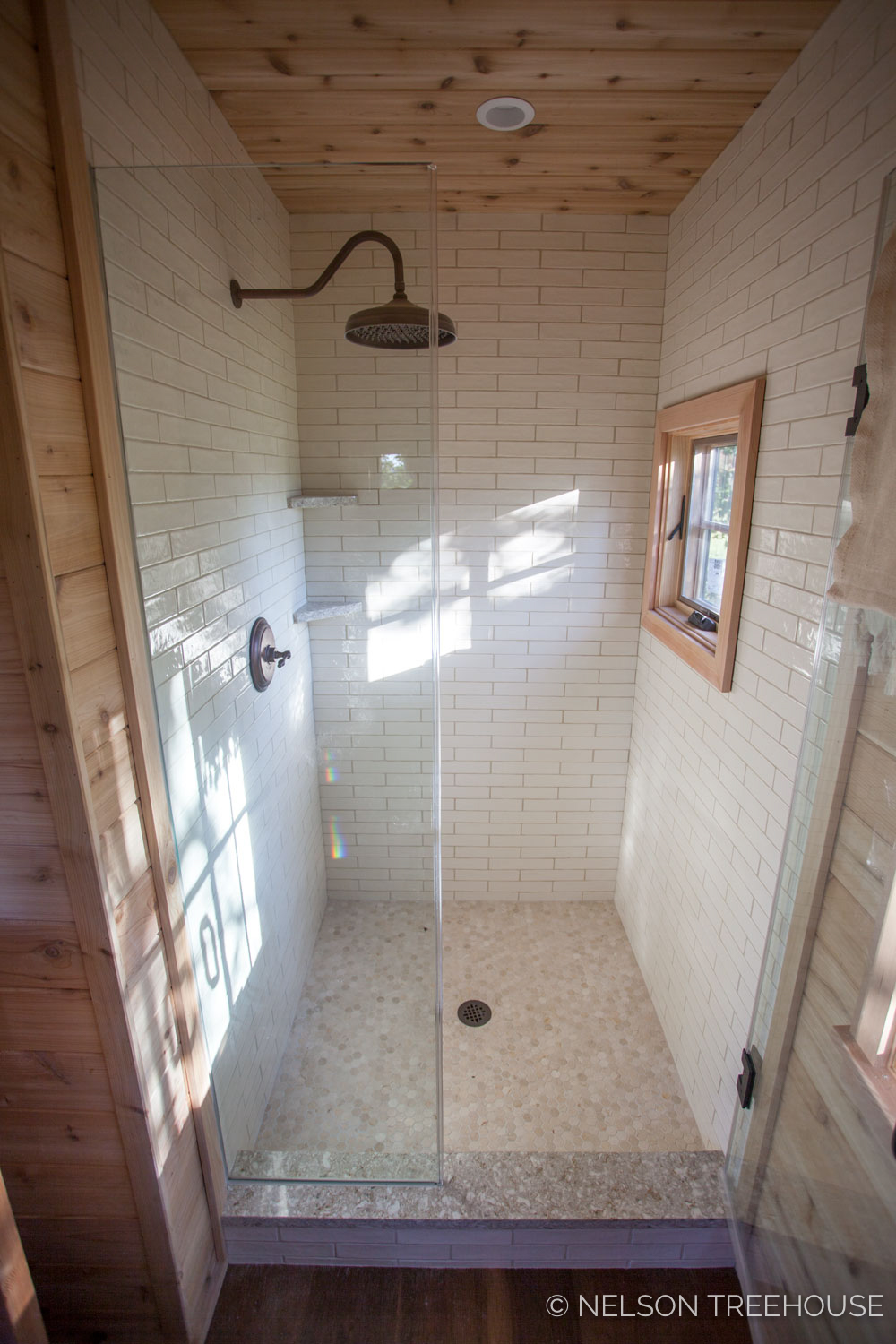 The bathroom holds a toilet and fully tiled shower.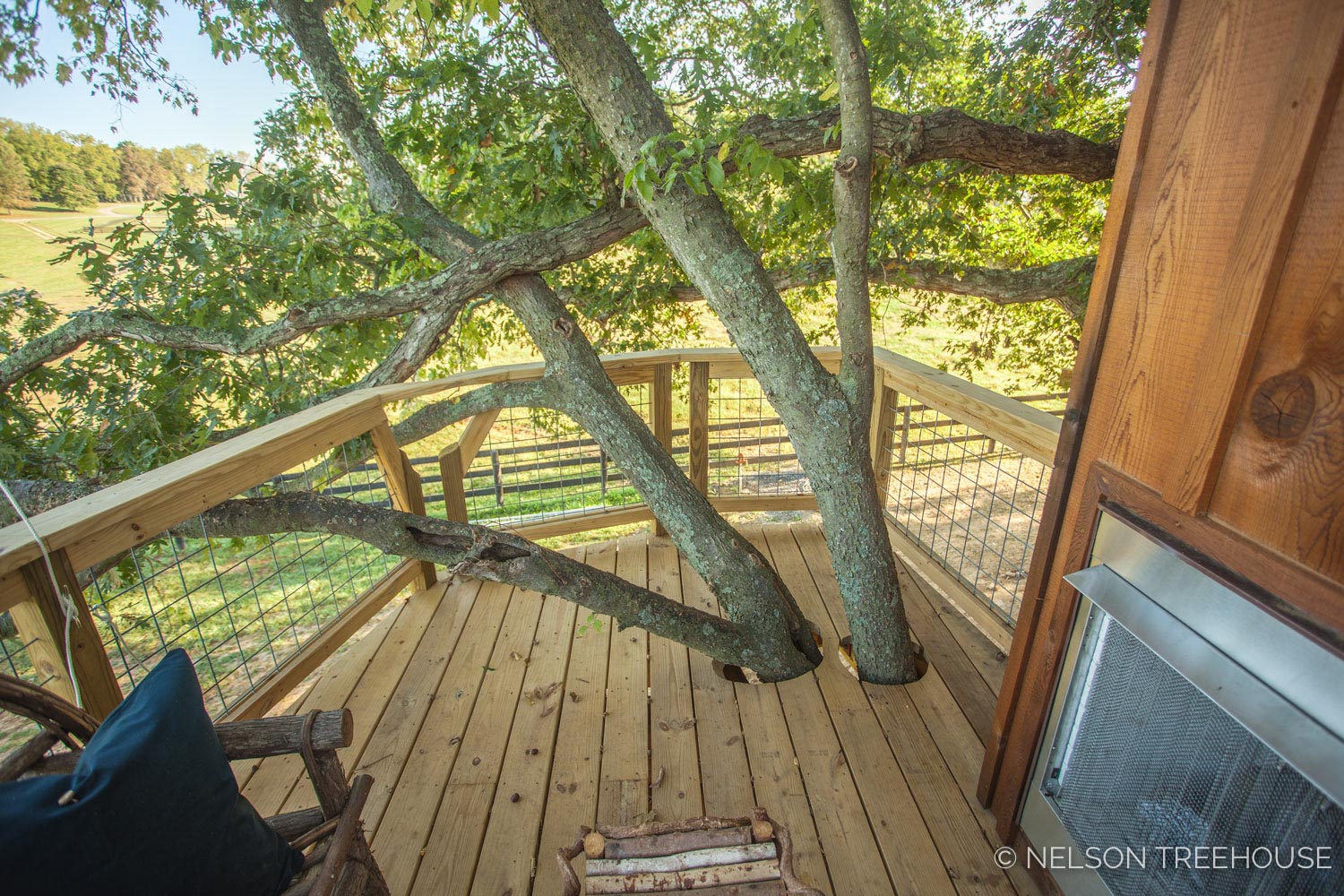 Oak branches weave through the deck.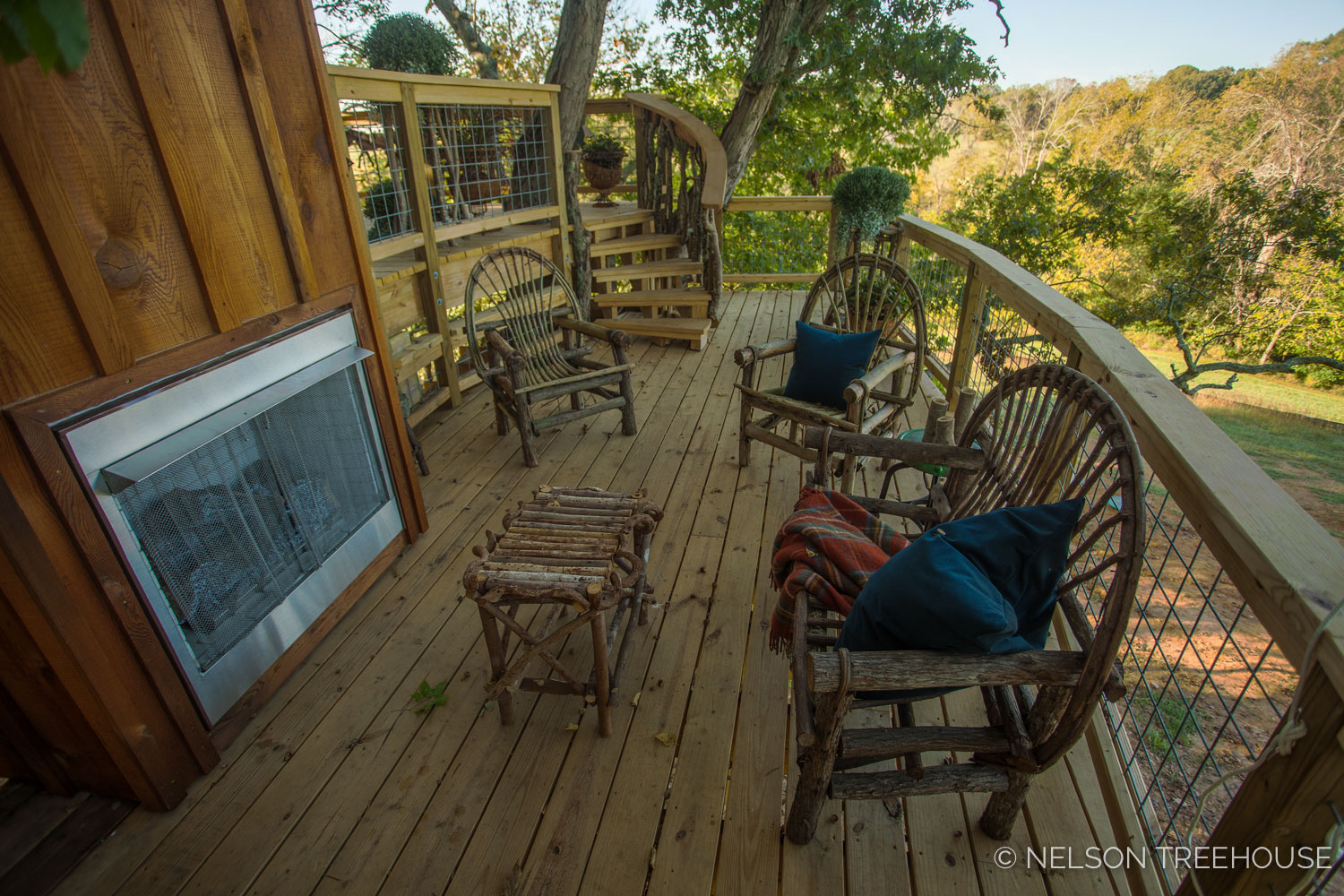 Guests can enjoy the warmth of the dual-sided fireplace both indoors and out on the deck. This part of the deck was built to face the sunset.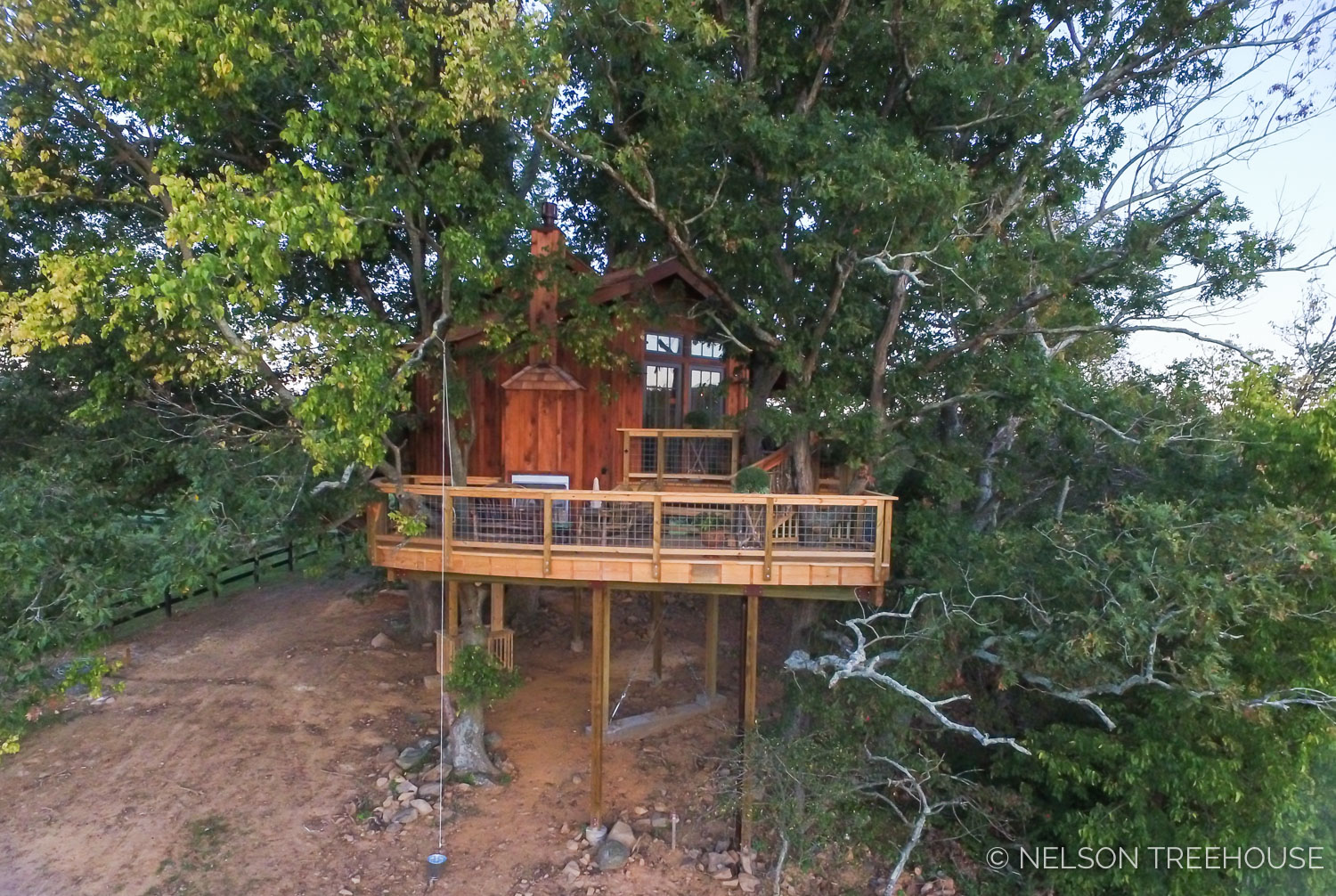 We hope you've enjoyed taking a look at this restful treehouse retreat! Stay tuned for our video showcase and blog post on the prefab process for this beauty next week.
To stay up-to-date on all things treehouse, subscribe to our newsletter and give us a follow on Facebook and Instagram.
To the trees!