It was a treat to build for Russ, the owner of Northwest Equipment and our go-to guy for forklifts! We were thrilled when we heard that Russ was dreaming up a playful treehouse in his own backyard.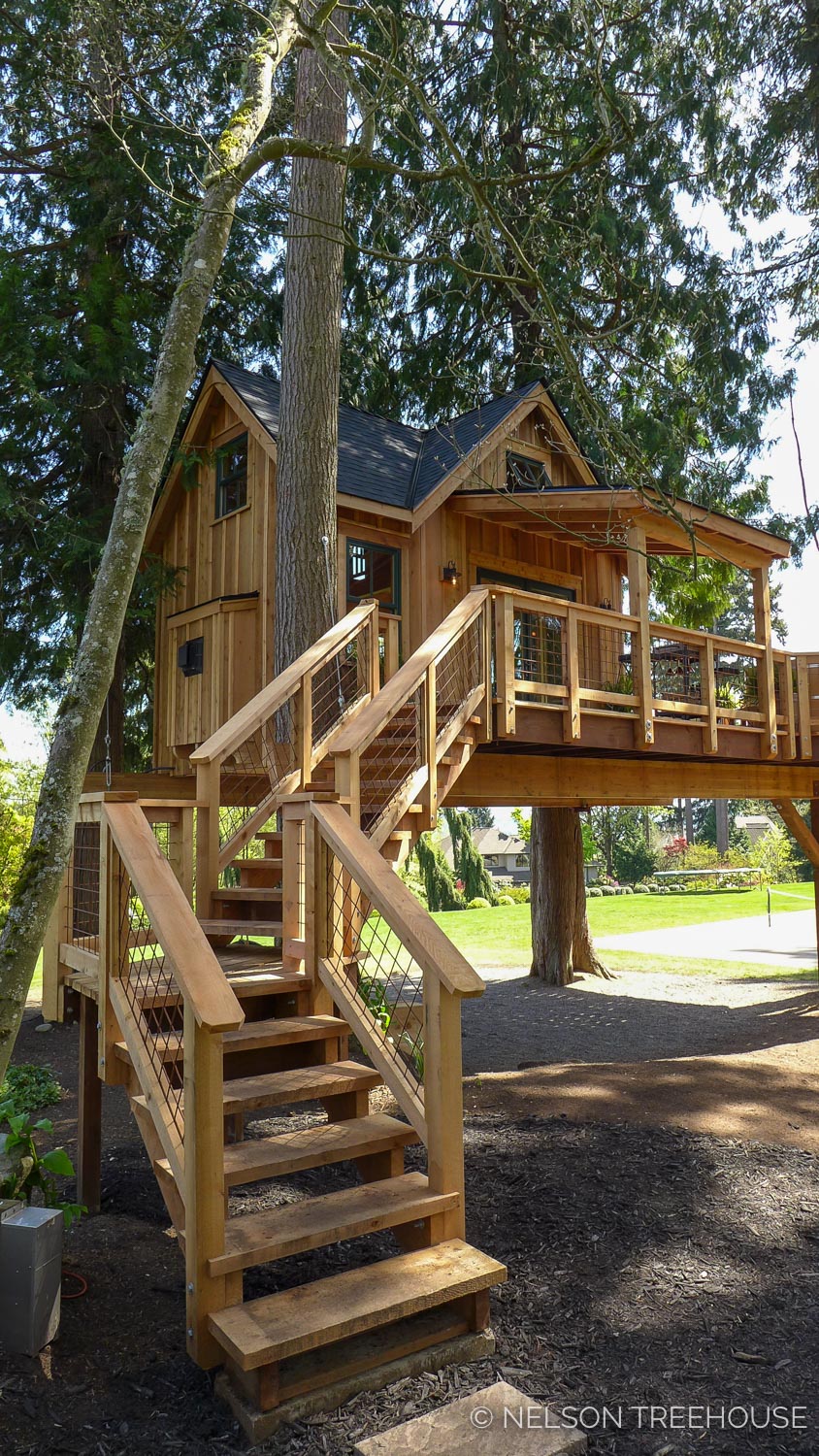 Pete was blown away by the grove of mighty cedars behind Russ's home—they made the ideal foundation for an ample deck and two stories. With its hot tub, game space, twisted ladder, and sleeping loft, this treehouse is built for good times!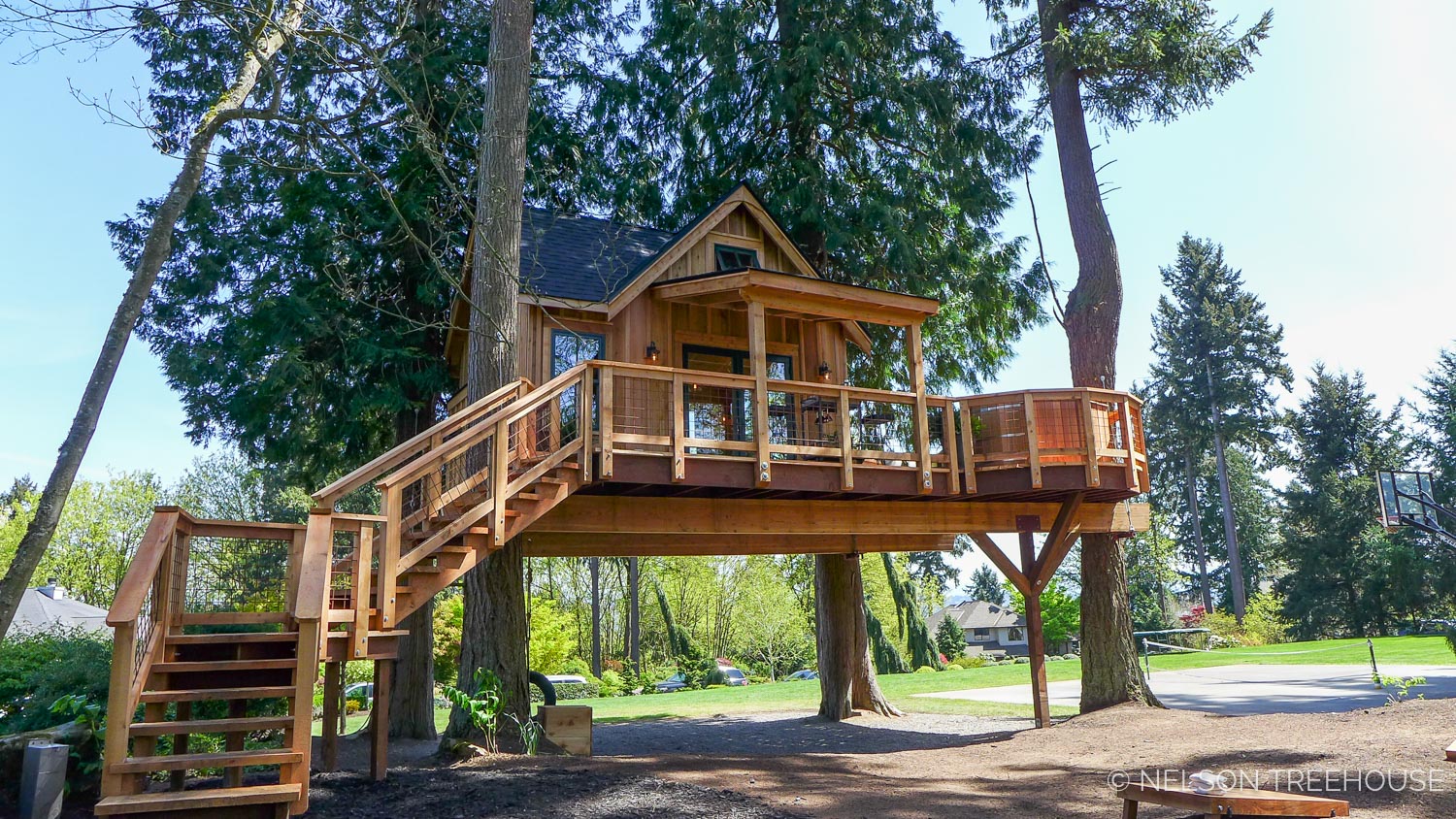 The treehouse rises 10 feet off the ground in four cedars. The crew installed one post to support the extra weight of the hot tub.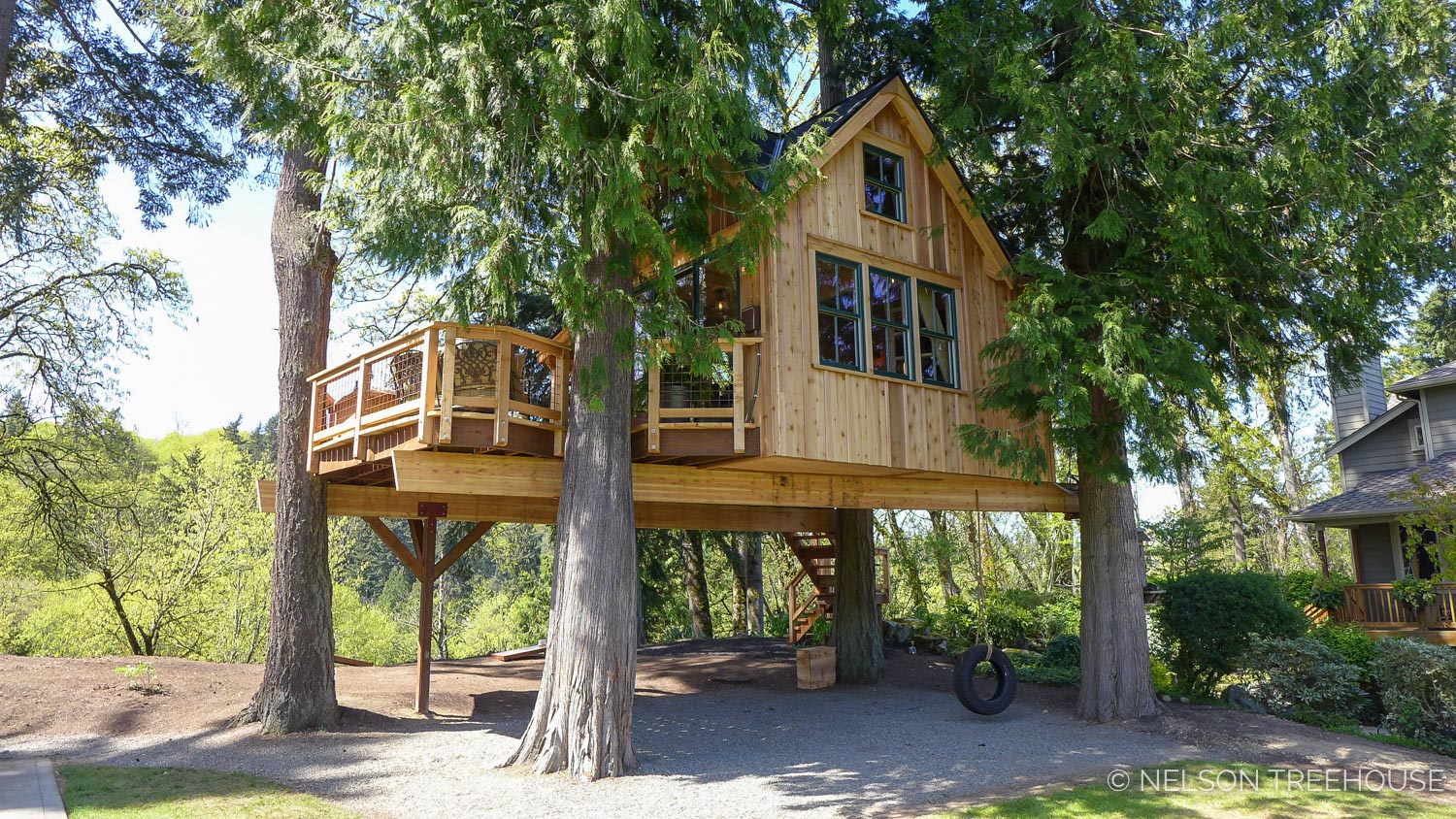 Our crew milled all the cedar for the exterior paneling here in Western Washington.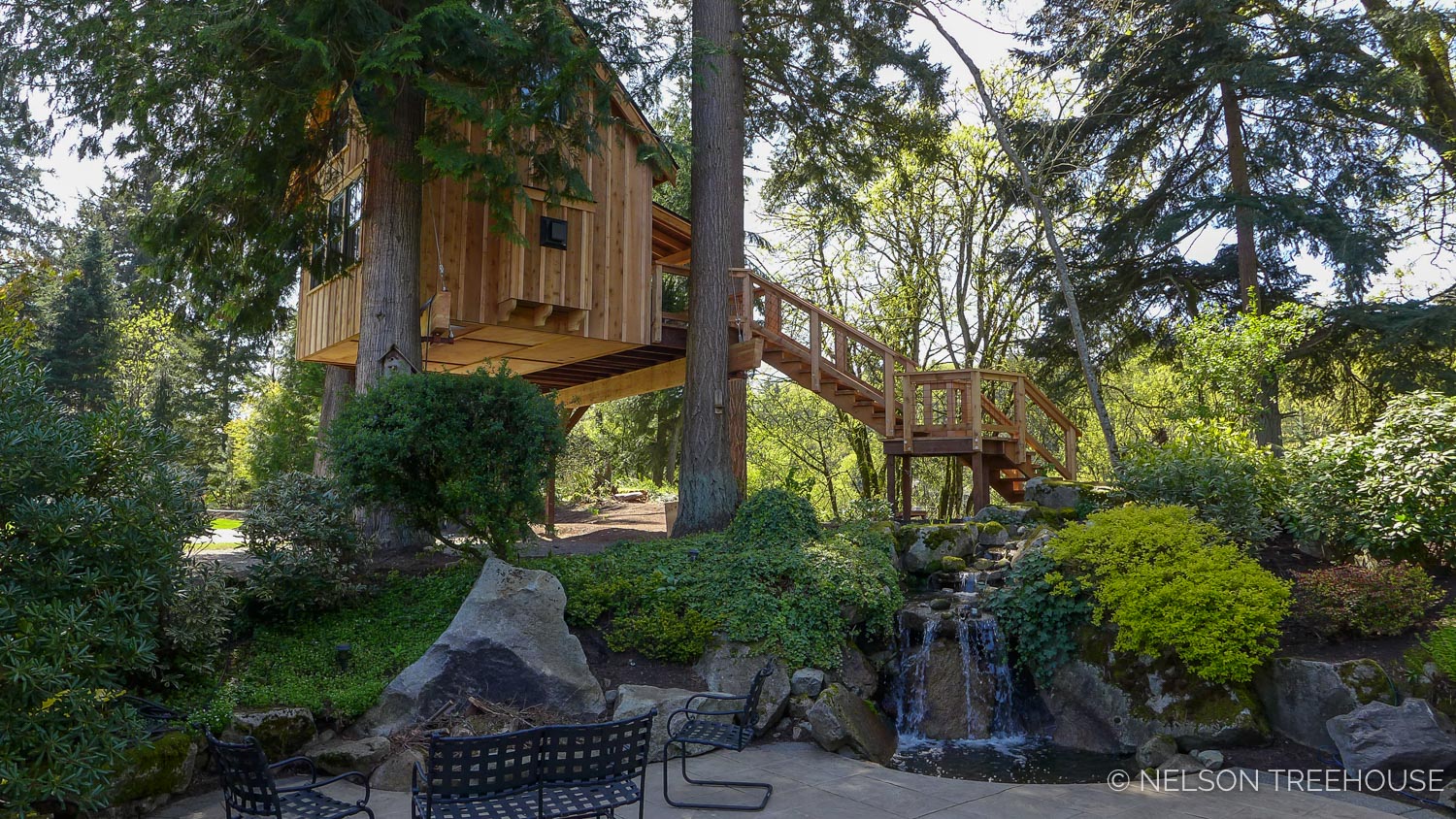 The treehouse fits right in with Russ' gorgeous backyard landscaping.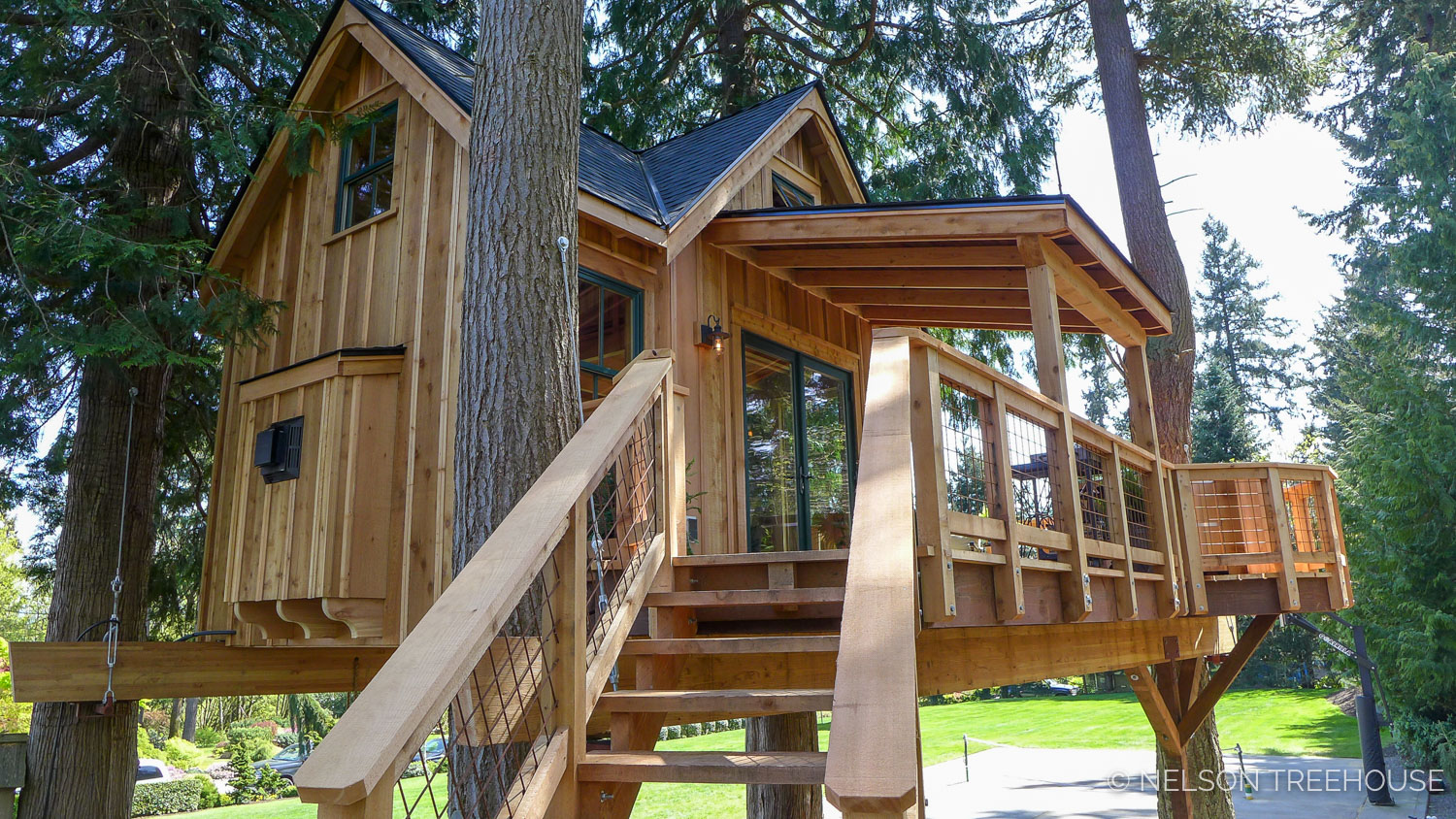 A wide staircase with hog wire railing leads up to the deck. Check out the TAB with a suspension system in the cedar on the left—suspension systems are part of our standard TAB assembly, as they help secure the structural integrity of the beam's perch for as long as possible.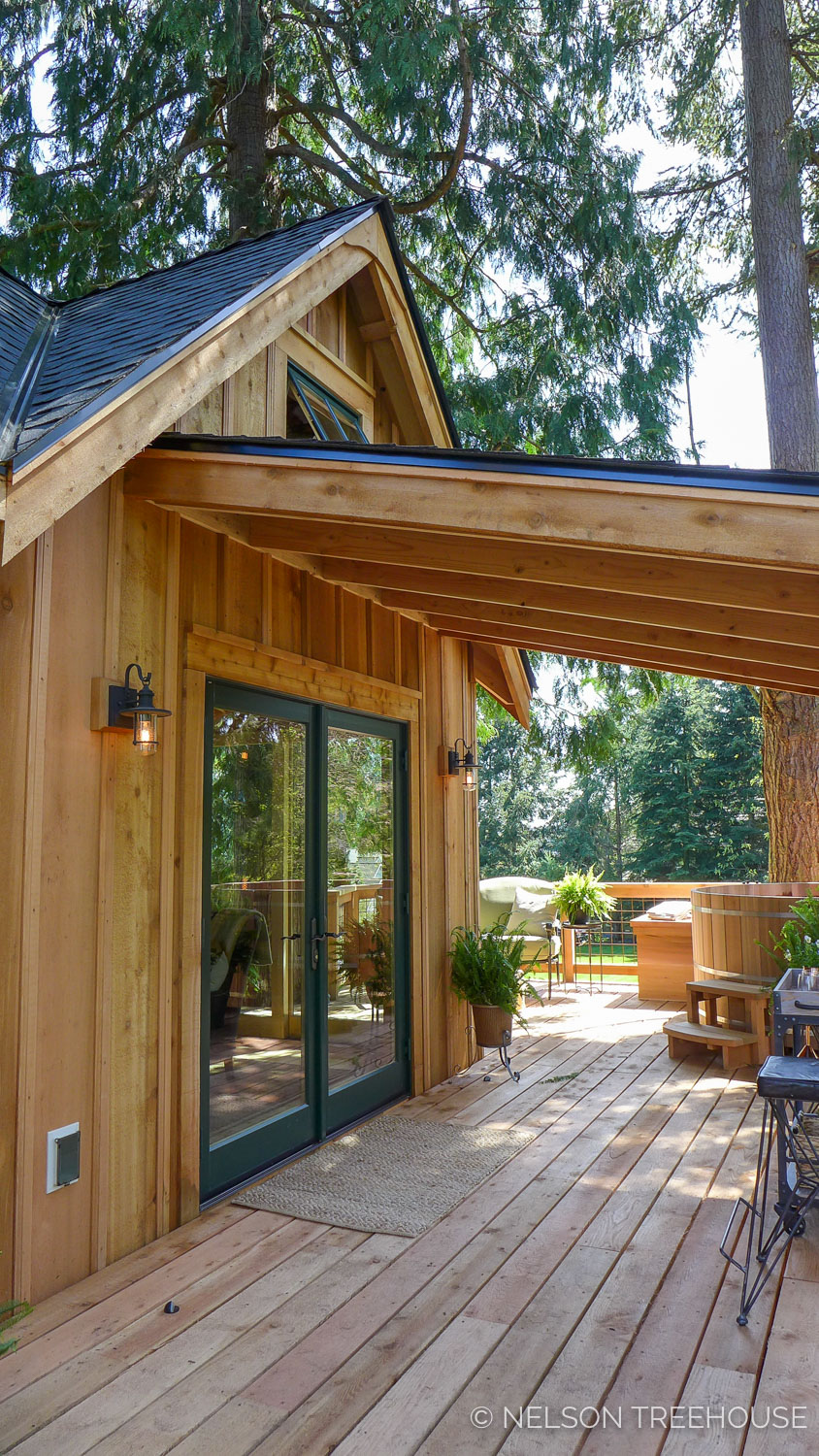 Double glass doors open the interior directly to the deck.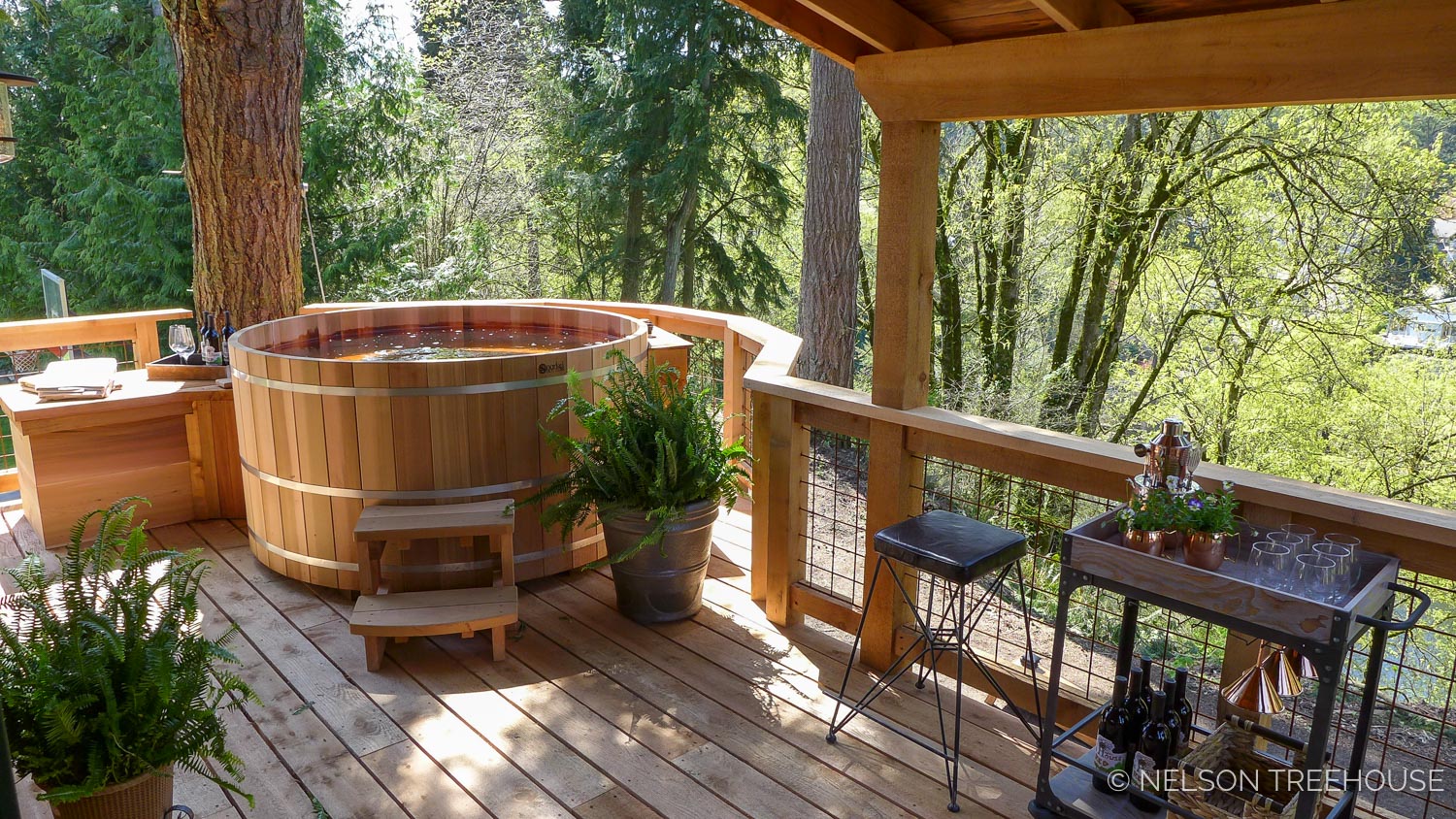 This is our first-ever hot tub in a treehouse! It definitely takes the deck up to a whole new level.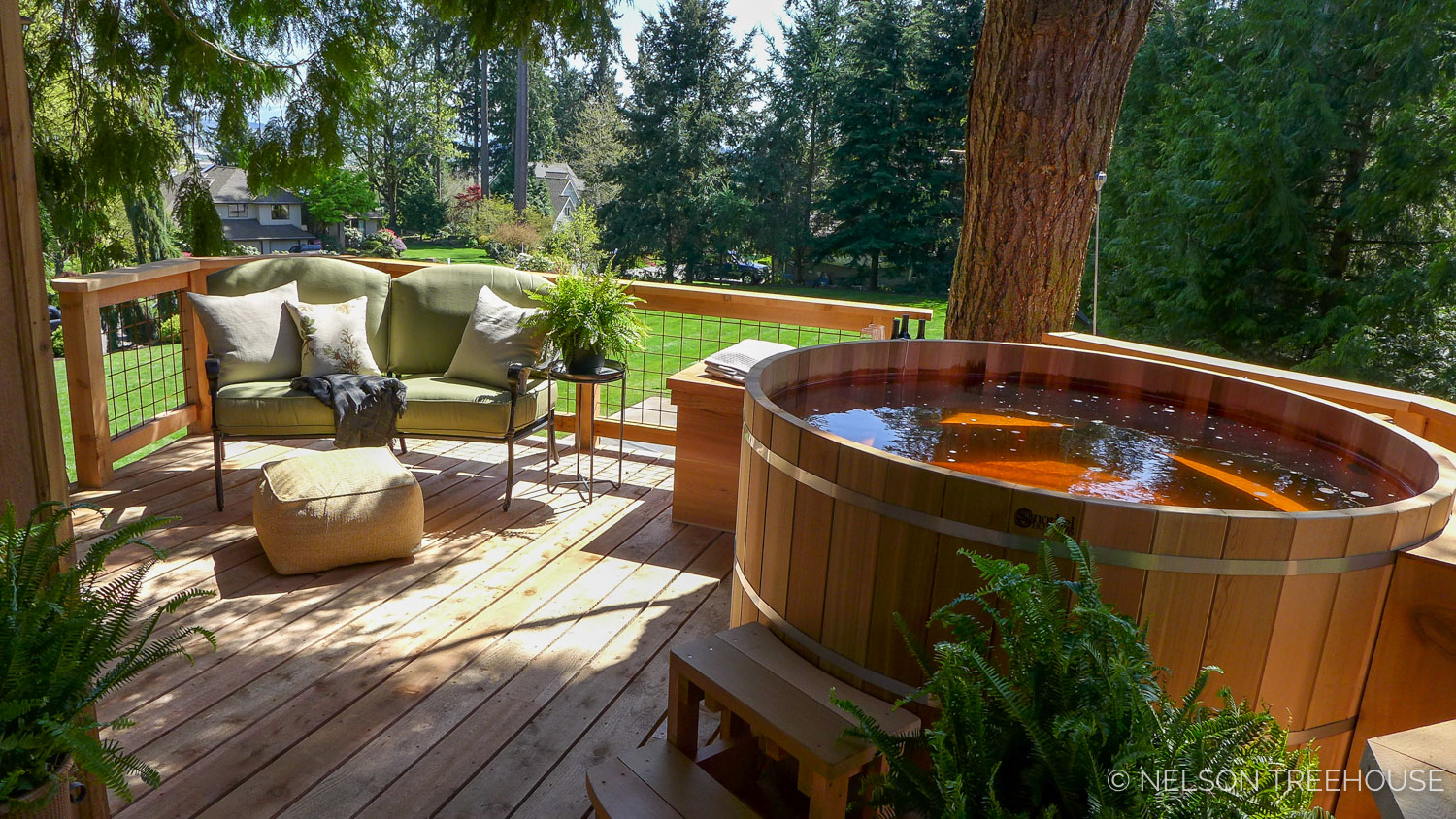 The wood hot tub was crafted by Snorkel Hot Tubs.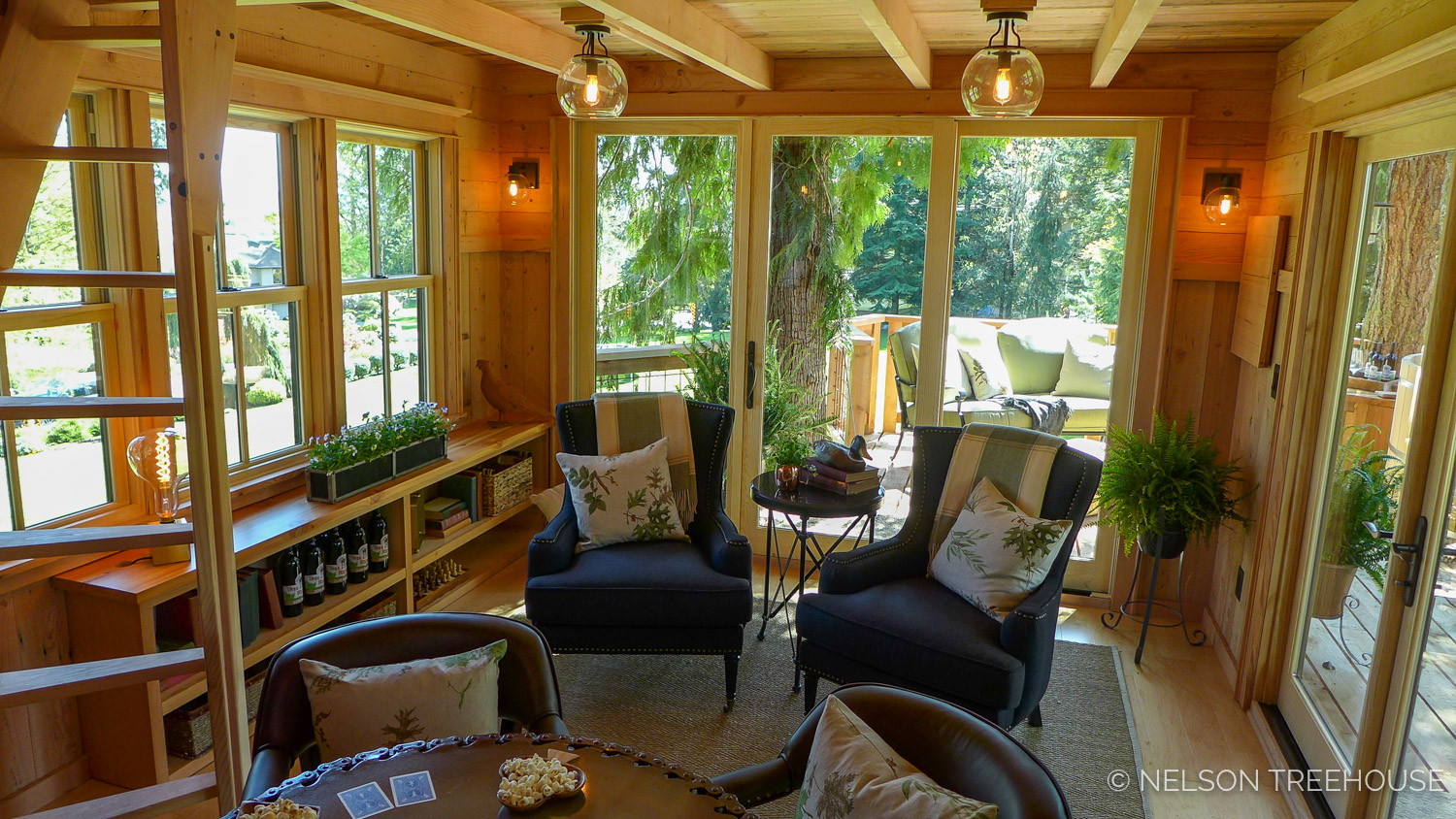 The inside holds a comfy seating area, game table, wet bar, and built-in storage. The many windows and glass doors let in lots of natural light.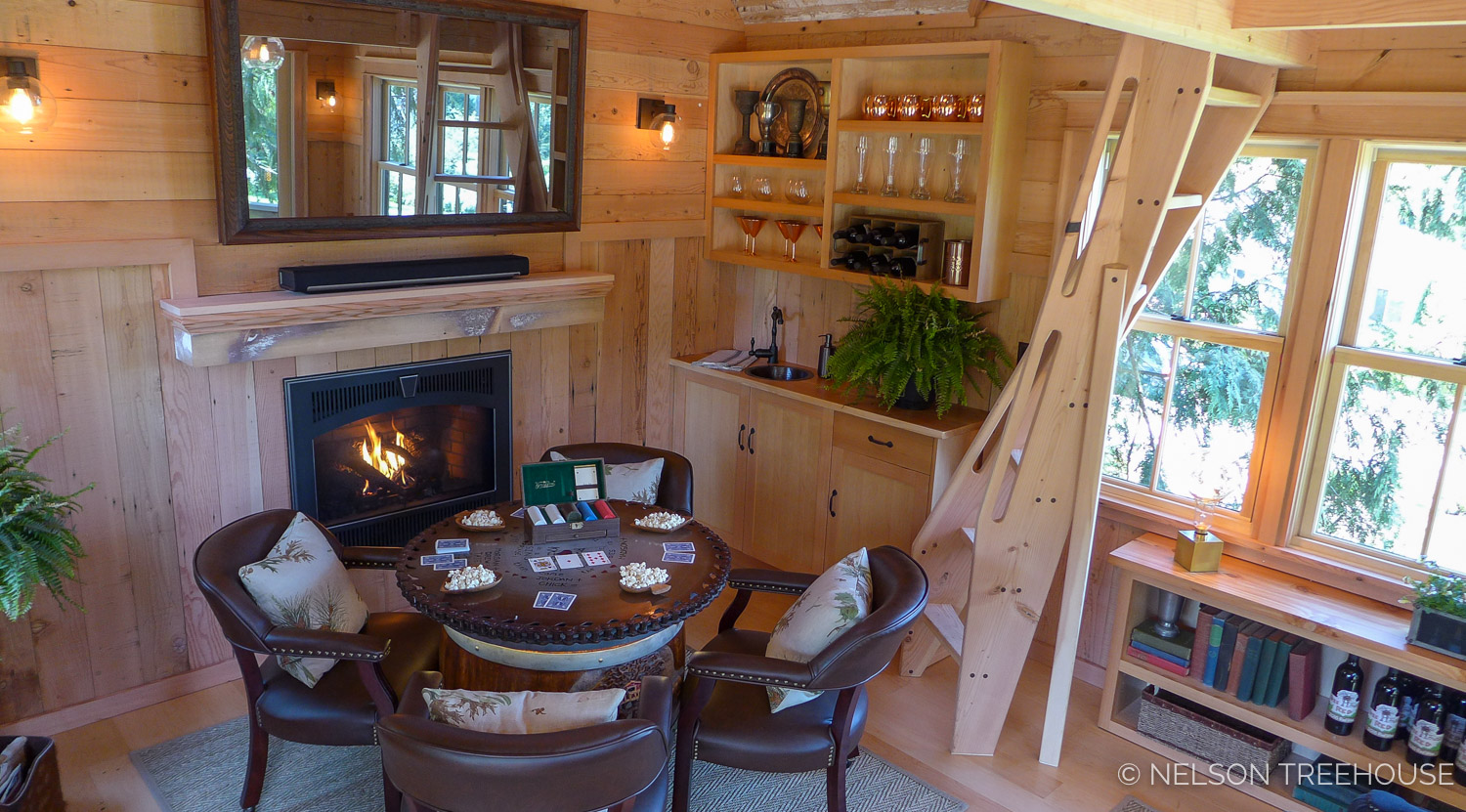 This treehouse is brimming with luxuries! A propane fire place by Travis Industries lights up the game zone.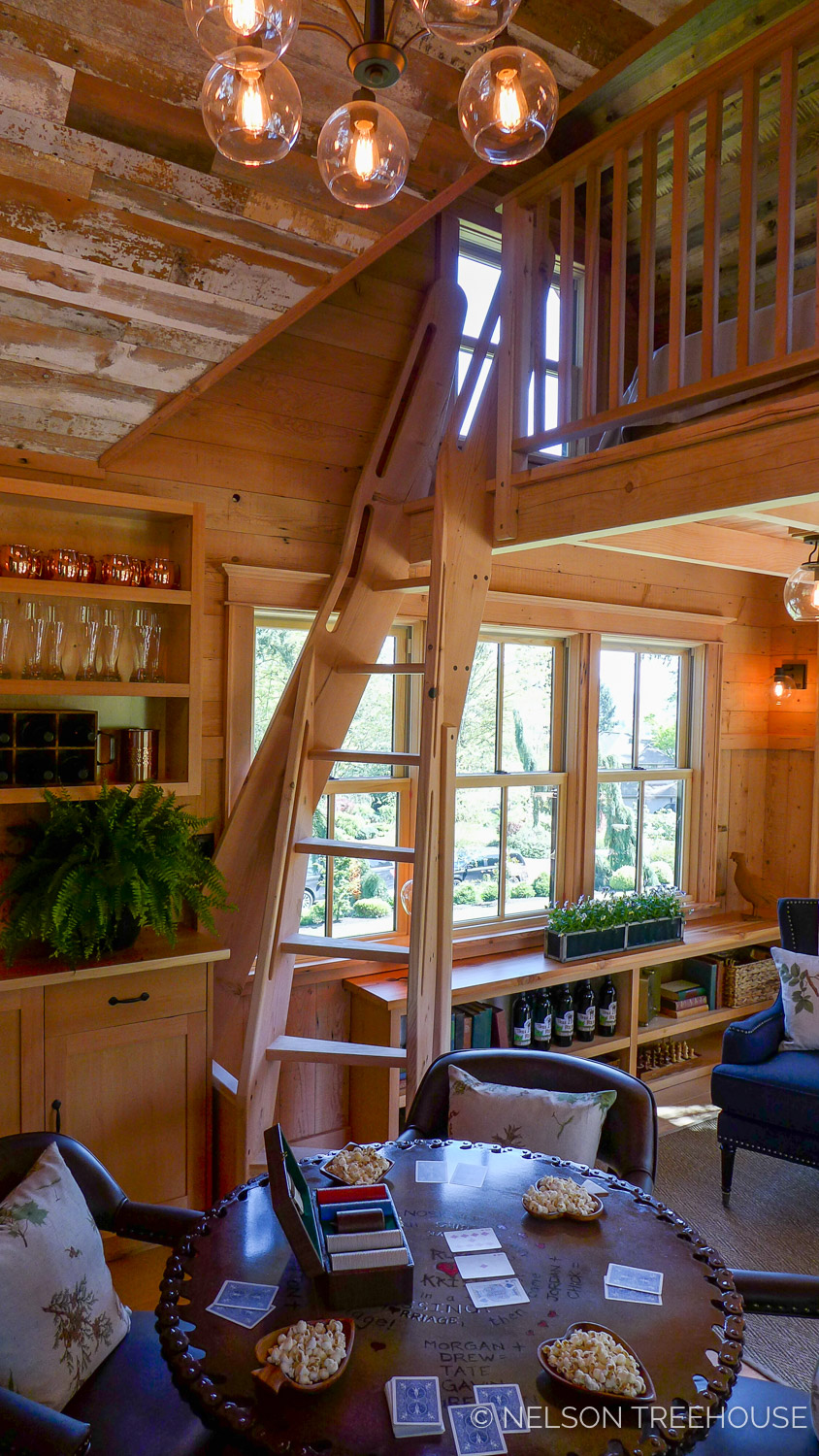 Pete thought a twisted ship's ladder would be perfect for this playful treehouse.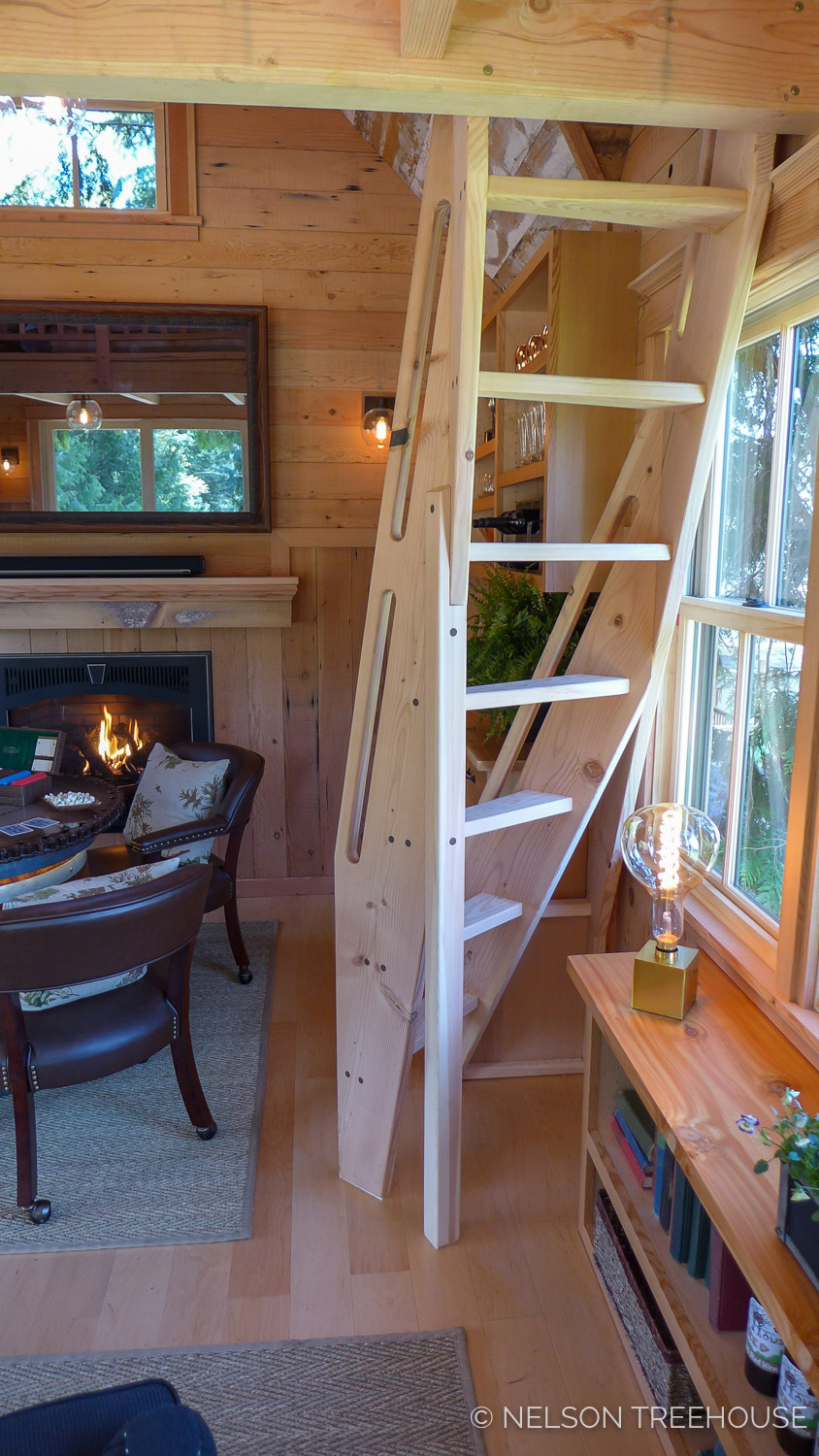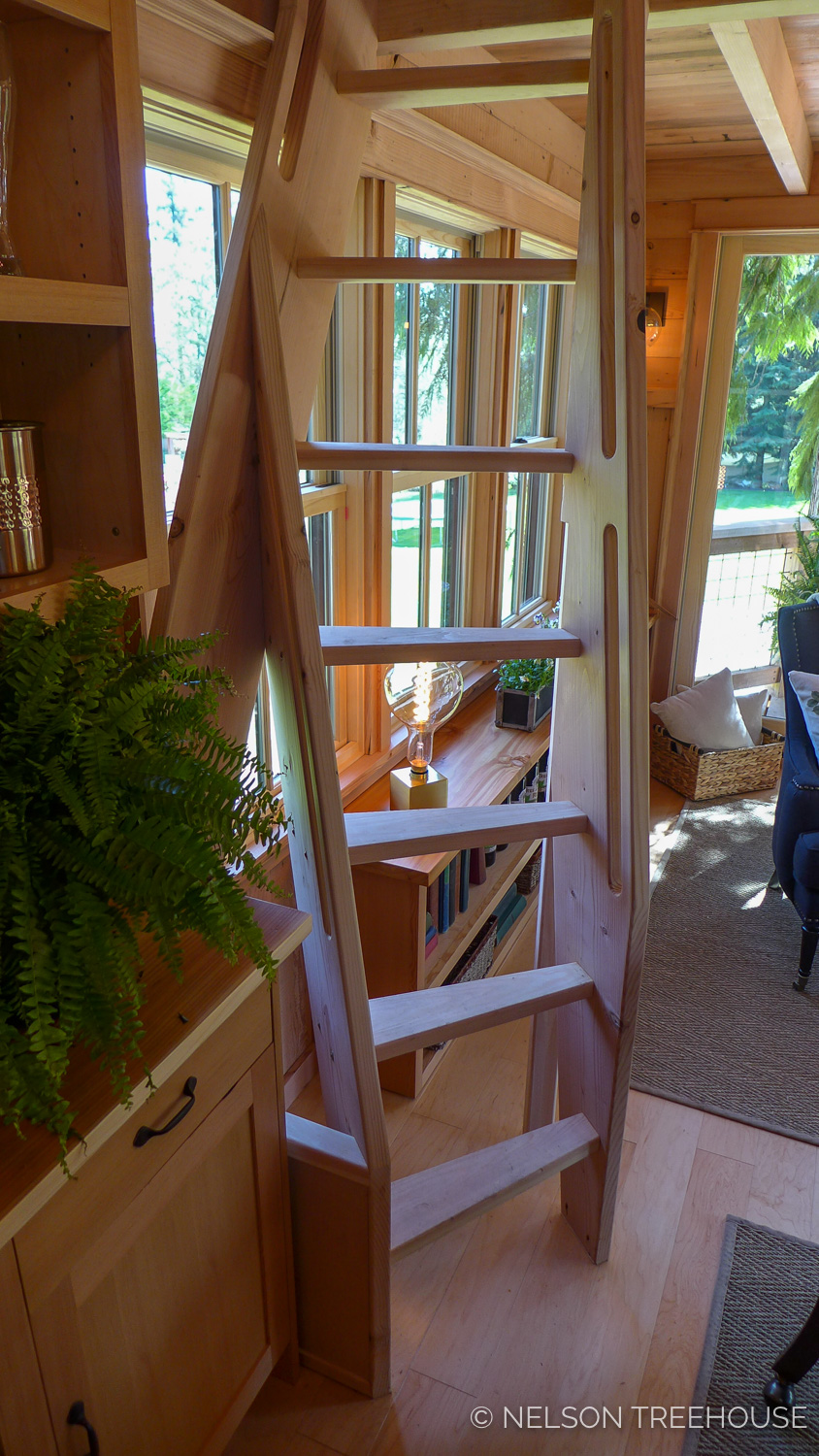 Carpenter Ian Franks brought Pete's vision to life for this one-of-a-kind ladder.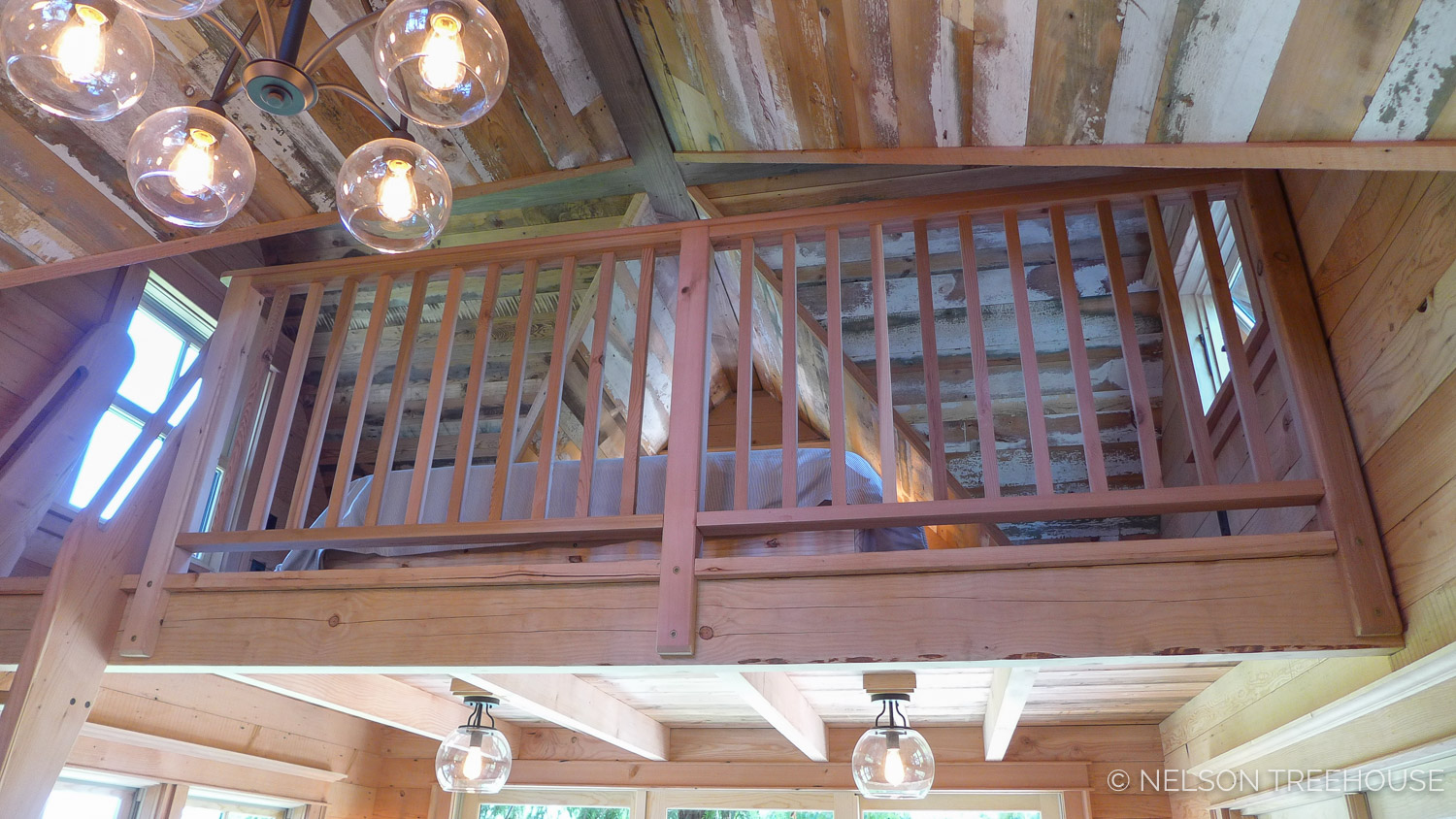 The rustic ceiling paneling is made of reclaimed barn wood.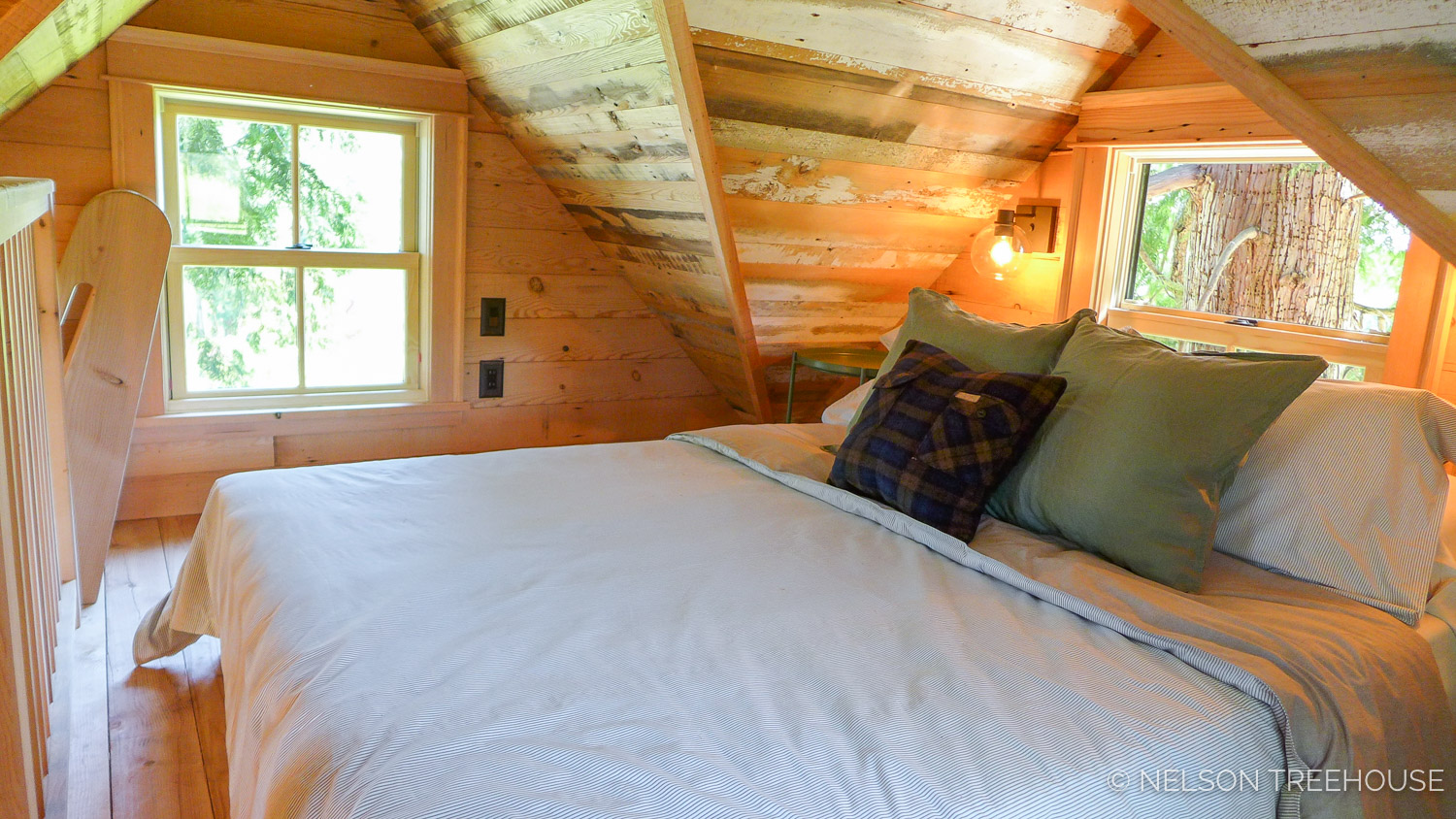 With its queen-size bed and treetop views, the loft is a dreamy spot to snooze post-hot tubbing.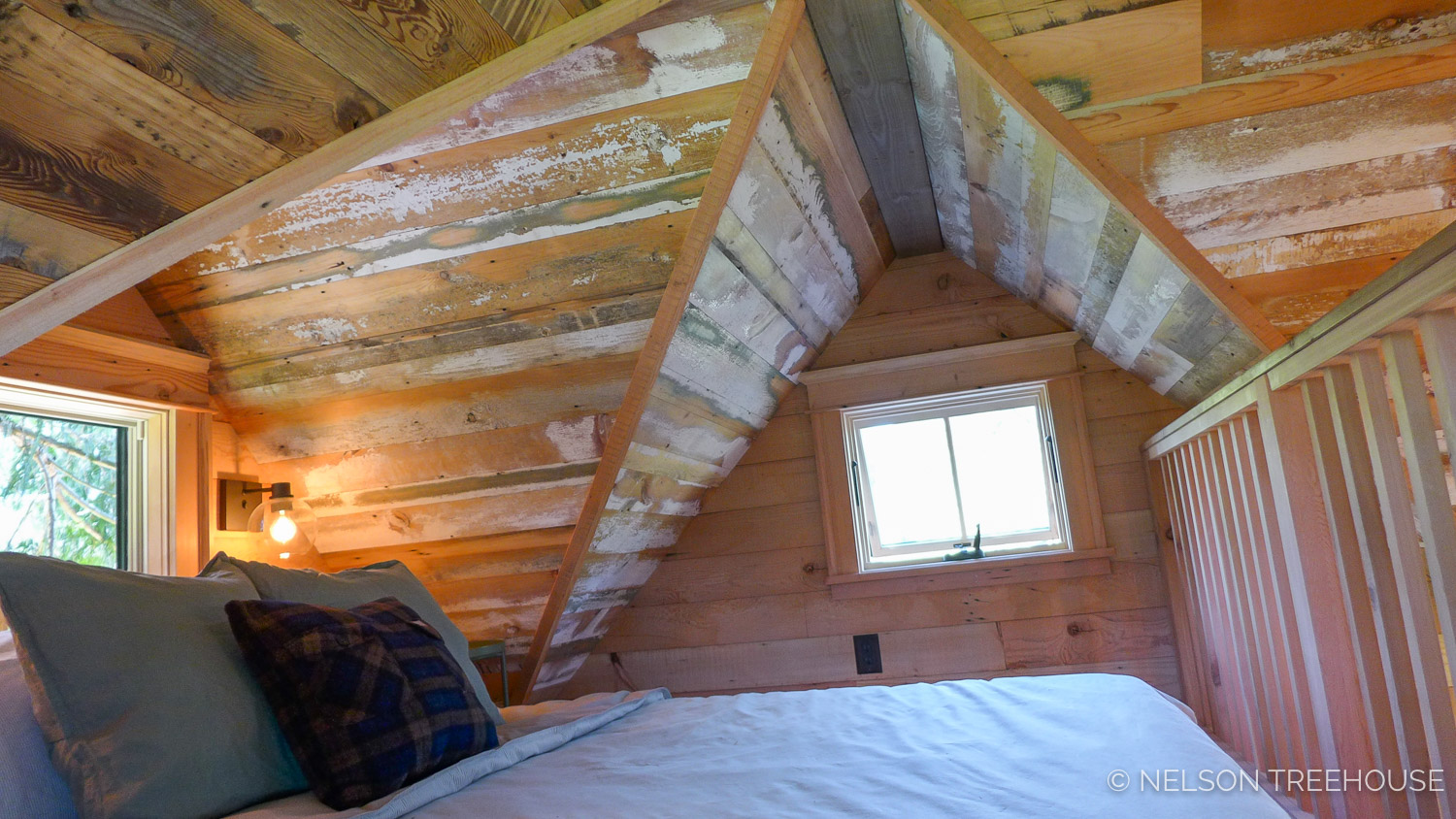 The angles of the roofline add visual interest to the loft, giving it a cabin-like charm.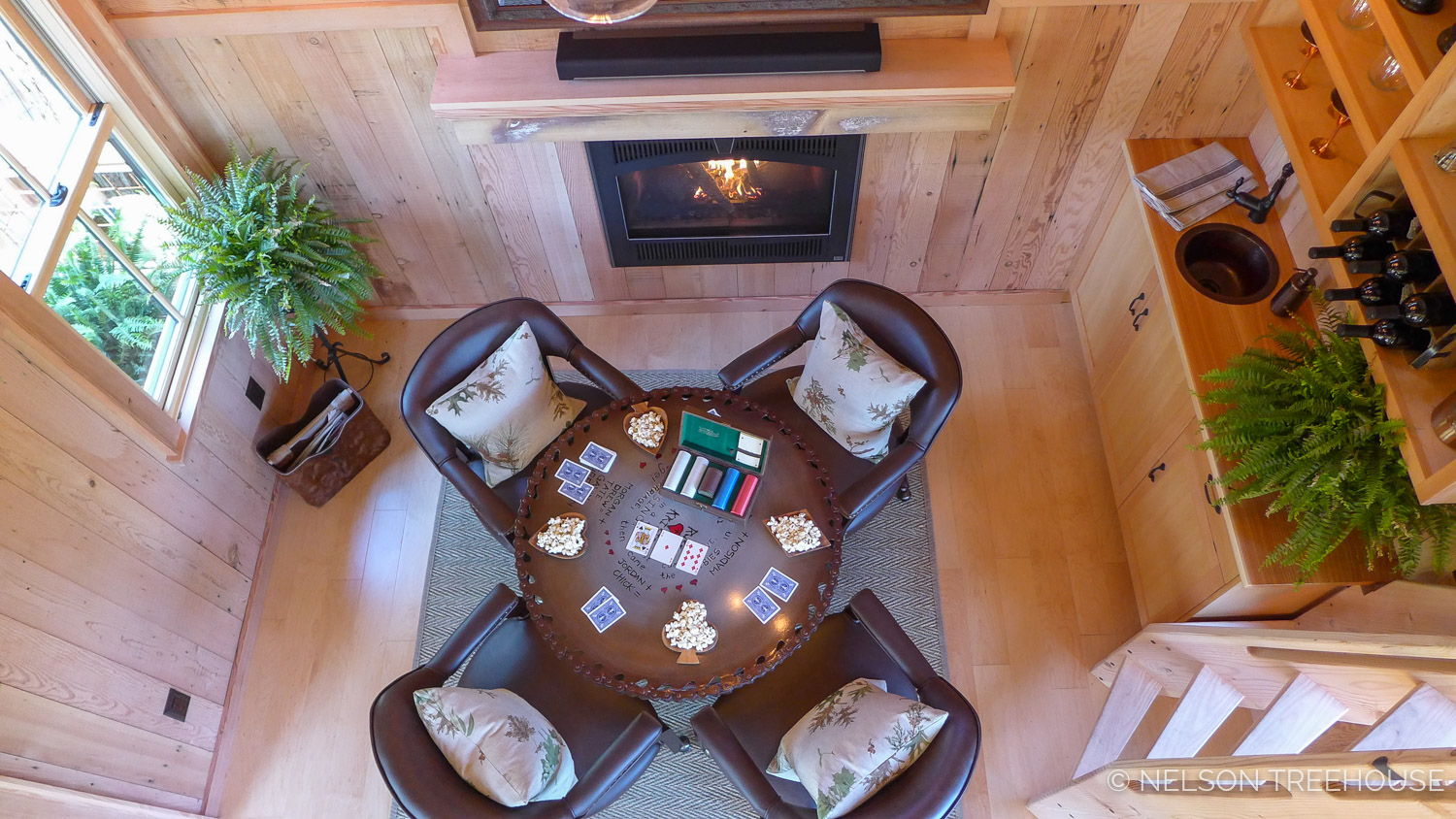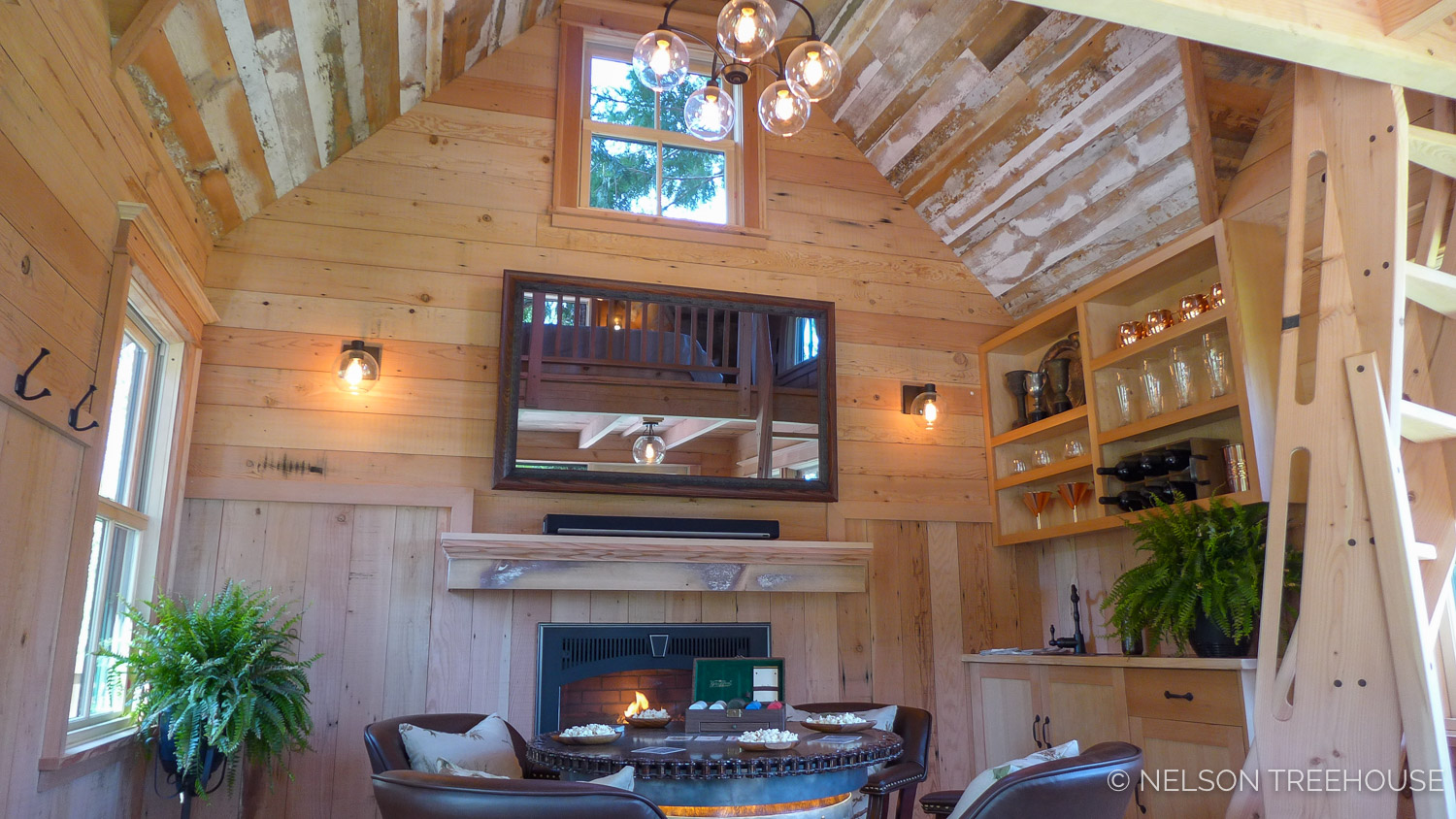 The mirror above the mantel turns into a TV screen!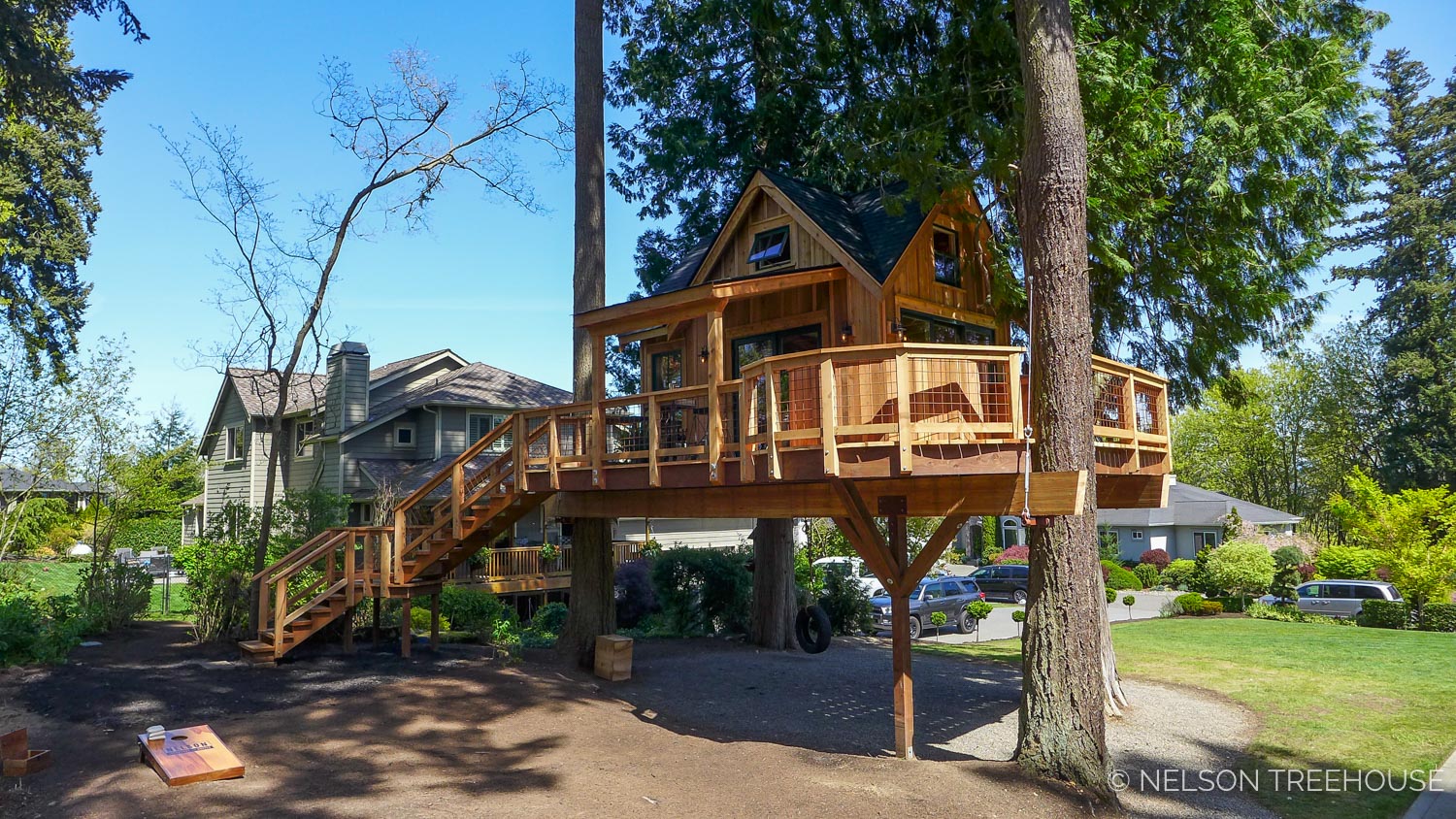 This treehouse is a grownup party palace. Thanks for such a fun build, Russ. We wish you and your family a lifetime of laughter up in the trees!
Stay tuned for our photo tours each weekend from Season 11 of Treehouse Masters. 
To the trees!