Kodama Zomes—no, it's not the name of the latest James Bond villain (though Zomes would undoubtedly look at home on a posh Bond film set). Kodama Zomes are the sleekest, most serene hanging loungers on the market.
We first fell in love with Kodama Zomes when we installed one under the platform of Charlie's treehouse at Treehouse Resort and Spa. Zomes and treehouses are a dreamy match: they both meld the comfort of the indoors with a deep admiration for and integration with nature.
Zomes depart from their conventional cousins, the hammock and swing, in their multidirectional movement: by hanging from a single point, Zomes allow for a smooth, unrestricted gliding motion. Inside Zomes, you can kiss your hammock-induced nausea goodbye, as their fluid motion can actually soothe the vestibular system. And forget cramming multiple people side-by-side in a tight hammock, ever fearful of the weight limitations: with their steel frame structure, Zomes are strong and spacious enough to easily fit four adults. Zomes make the perfect outdoor gathering space for family and friends, or a quiet zone for you to venture alone for a little peace.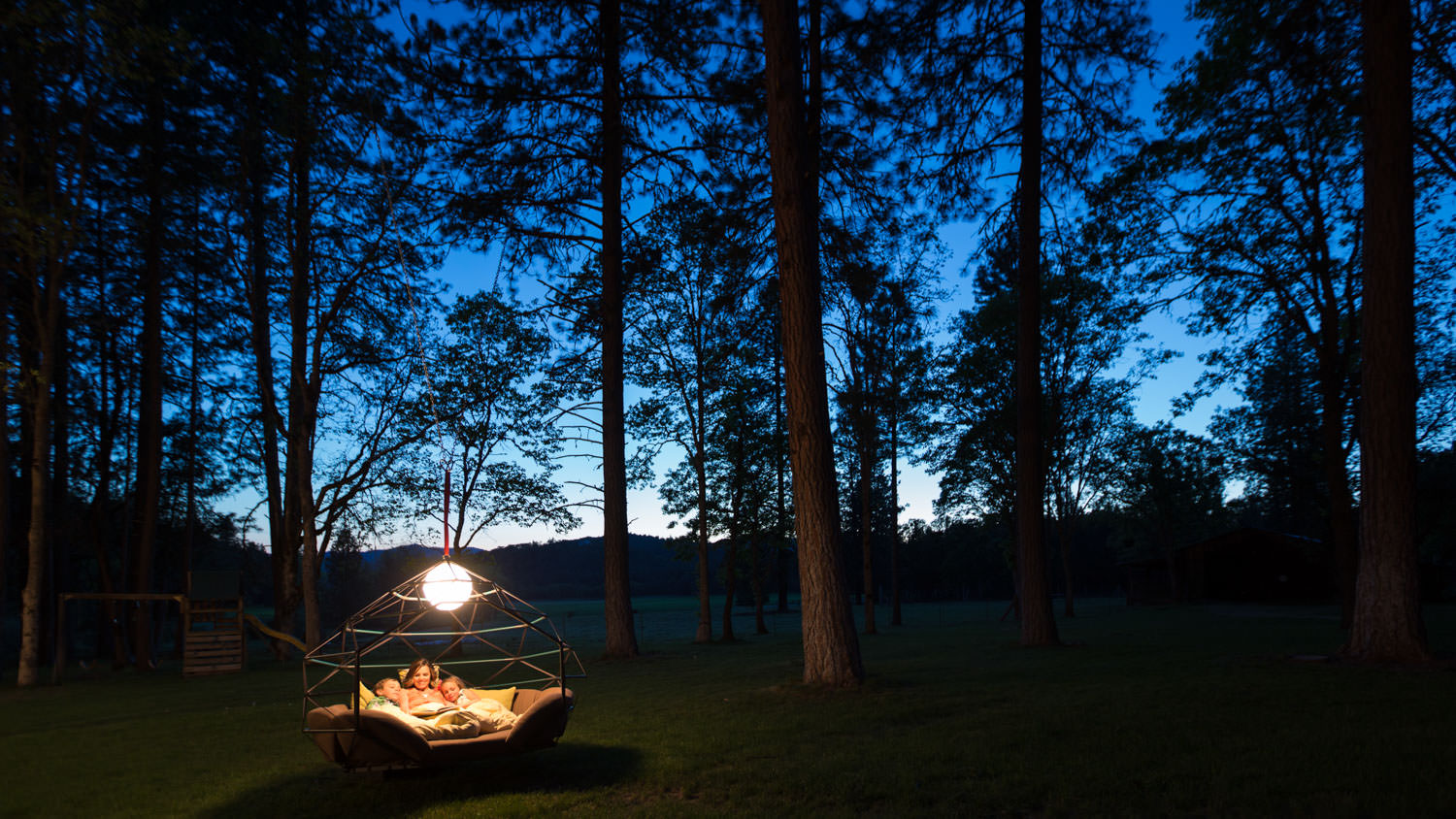 Photo courtesy of Kodama Zomes
Kodama Zome founder Richie Duncan dreamed up the Zome after crossing geodesic dome design with naturally occurring zonohedral polygons. Richie has a background in architectural and structural engineering, and harbors a fascination with zomes. "Zomes is the medium through which I've chosen to express myself," says Richie. "The creative process of reimagining possibilities with the zome is very fulfilling."
Richie's early zomes remained grounded until, in a stroke of inspiration, he decided to hang his design from a single point. The subsequent leap to entrepreneurship came naturally; as Richie says,  "The inception of Kodama was gradual and then all of a sudden – so much of life happens like that."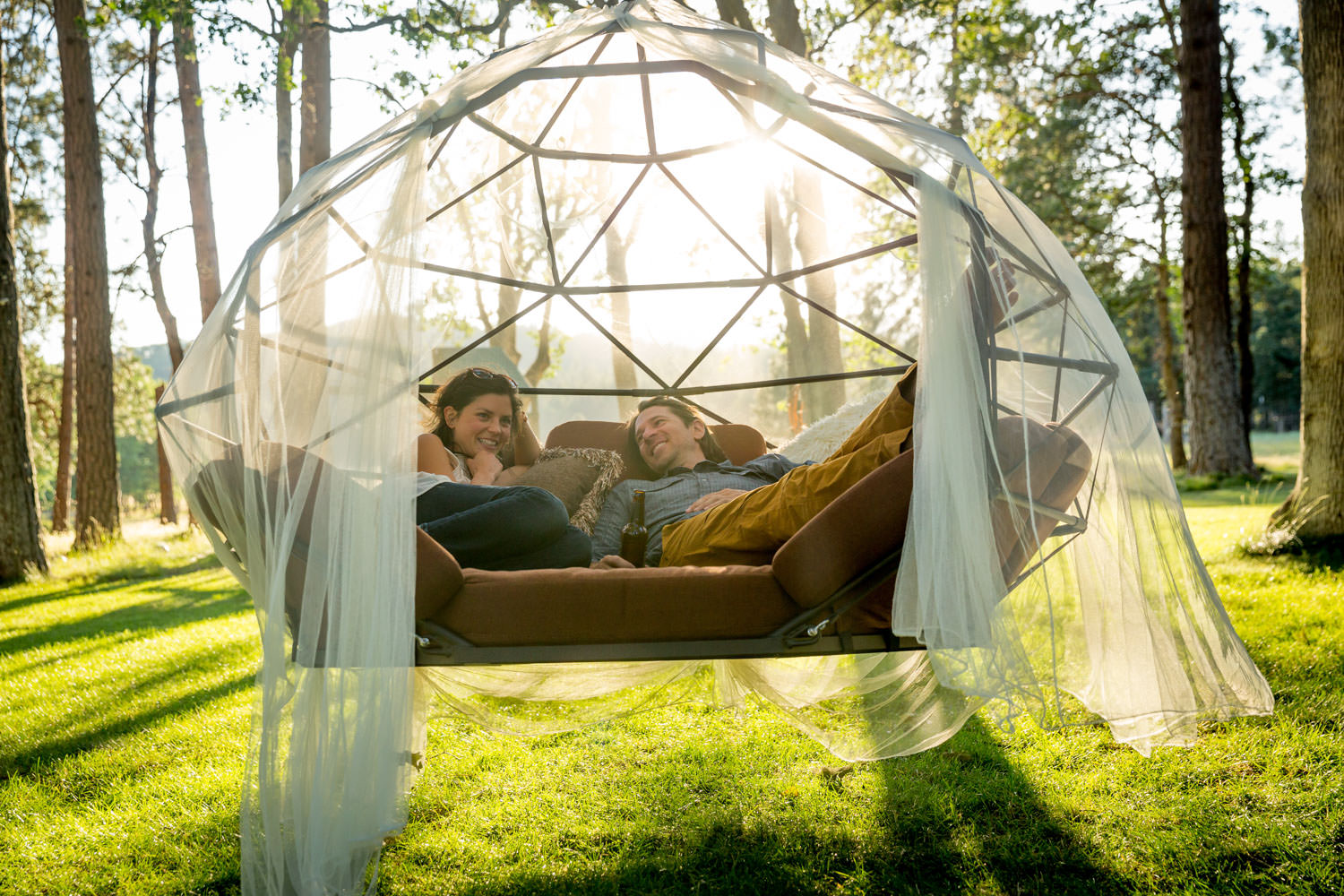 Photo courtesy of Kodama Zomes
All that was left was naming the company– it was during this time that Richie watched the Hayao Miyazaki film Princess Mononoke. The animated movie so confounded and inspired him that he watched it twice, back-to-back. At one point, the film portrays a legion of kodama, or Japanese tree spirits. The kodama resonated with Richie, reminding him of the importance of protecting the forest and the interdependence between nature and humans. Richie chose to include "kodama" in his company's title – it's fitting for a product that strives to get people outside to enjoy and admire nature. As we treehouse-builders well know, people who enjoy nature are much more likely to respect and protect it.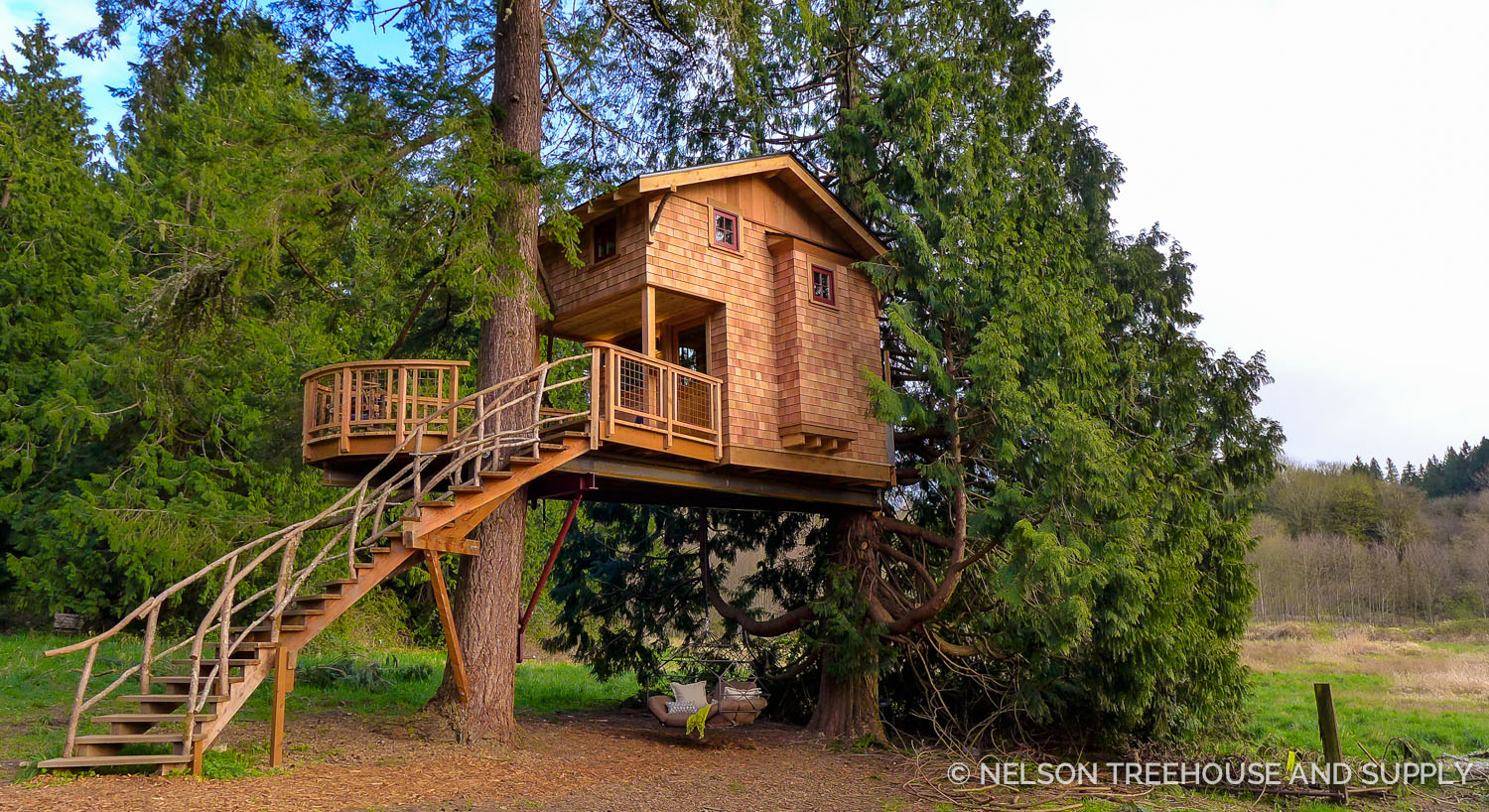 Now in its fourth year, Richie's Oregon-based design/build firm lives up to its kodama namesake– they source their materials domestically (to reduce their environmental impact and ensure fairer working conditions) and donate 3% of all profits to sustainable forest management practices.
As a small, five-person company, Kodama Zomes "really values communication, collaboration, and a sense of family," says Richie. "We started as a group of friends, and it's been so rewarding to see what happens when a group of people shares a vision, collaborates together, and advances a common goal. We built this company from nothing, and now we have a group of five!"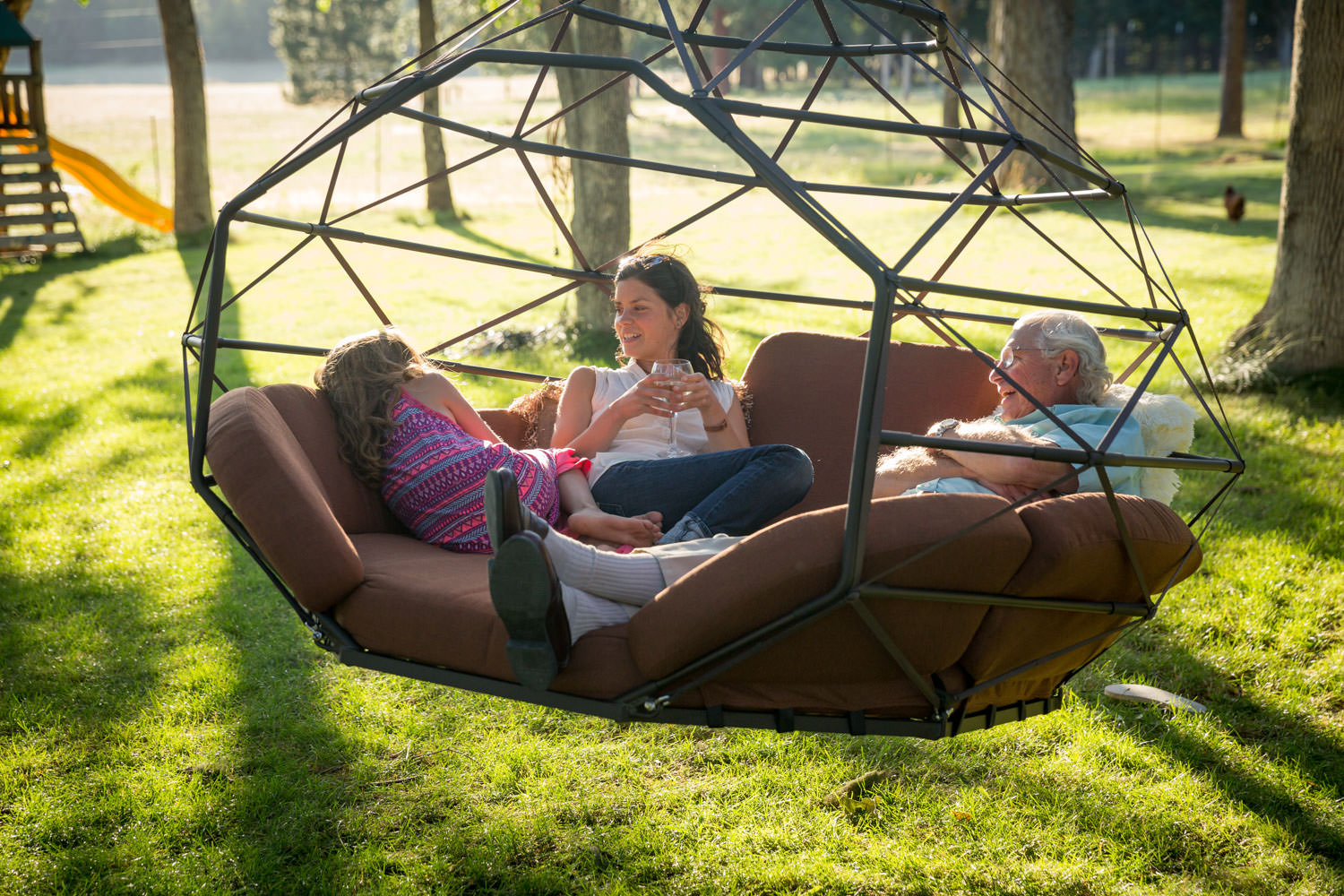 Photo courtesy of Kodama Zomes
Next up for Kodama Zomes: expanding into the hospitality and resort industry, and developing larger models. Richie hopes to open the layout to fit eight people, with enough room for a dreamy night's sleep.
Richie's favorite part of the job? Watching people step inside a Zome for the first time: "I love getting out and watching people try out our Zomes – it's such a visceral, universally enjoyable experience. It's so fun to see people's joy and immediate sense of calm inside the Zome."
Nelson Treehouse has partnered with Kodama Zomes directly. For more information about selection and ordering your own zome, please e-mail orders@nelsontreehouseandsupply.com, and we will have a representative from Kodama Zomes assist you via e-mail or telephone.
To stay up-to-date on all things treehouse, subscribe to our newsletter and give us a follow on Facebook and Instagram.
To the trees!