Welcome back to our ongoing series of #treehousefriday photo tours from past seasons of Treehouse Masters!
Today, we're flashing back to the Magical Modern Treehouse in Georgia.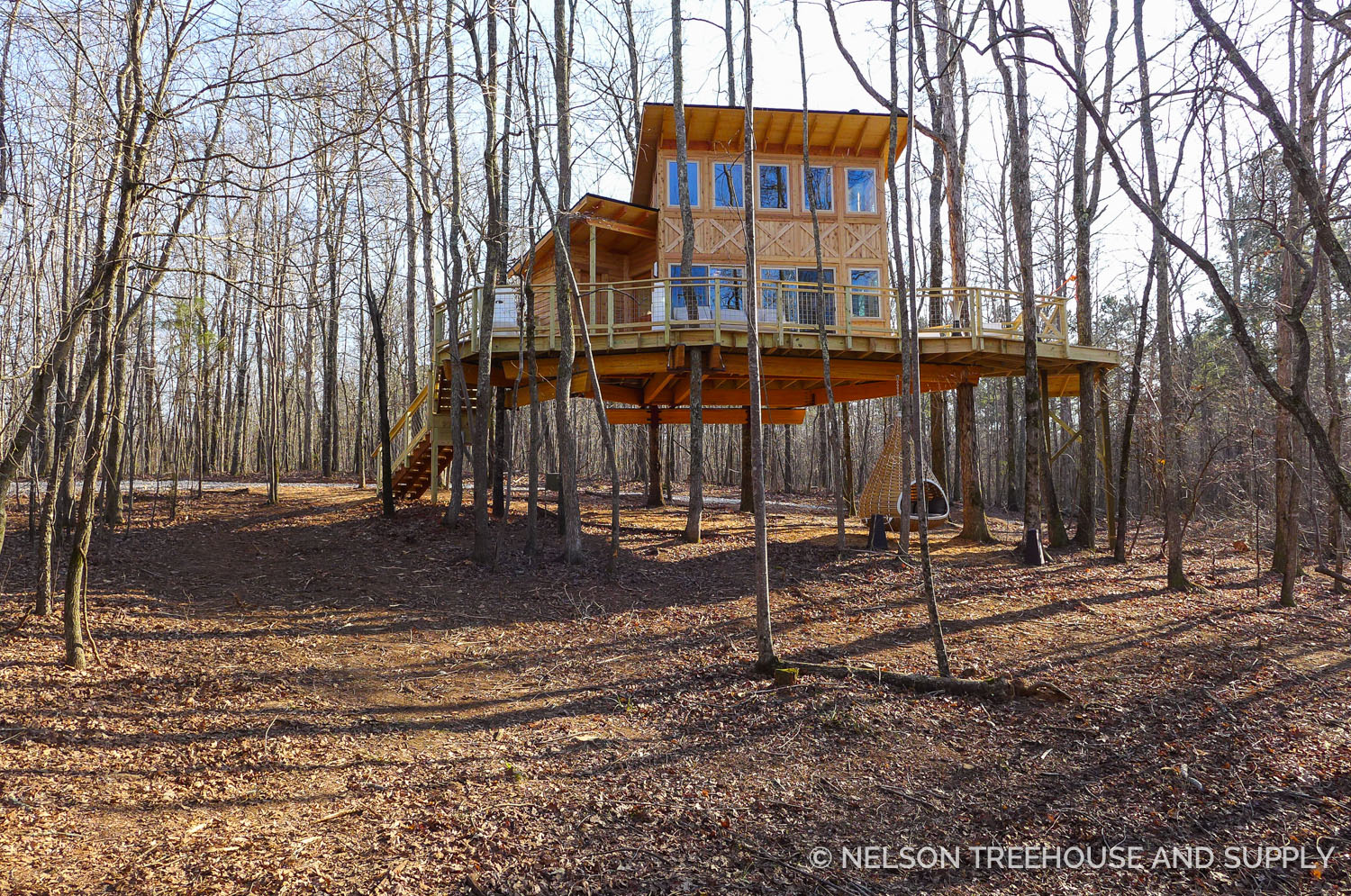 Our clients, Kim and Pat decided to build a treehouse even before breaking ground on a traditional house on their wooded property in Fayetteville, Georgia. This place has special meaning for the couple; after Kim was diagnosed with breast cancer, she found the woods and lakeside views to be a source of healing and rejuvenation. Kim and Pat dreamed of building a modern yet welcoming treehouse in order to share the property's magical capacity for health and restoration with their family and friends.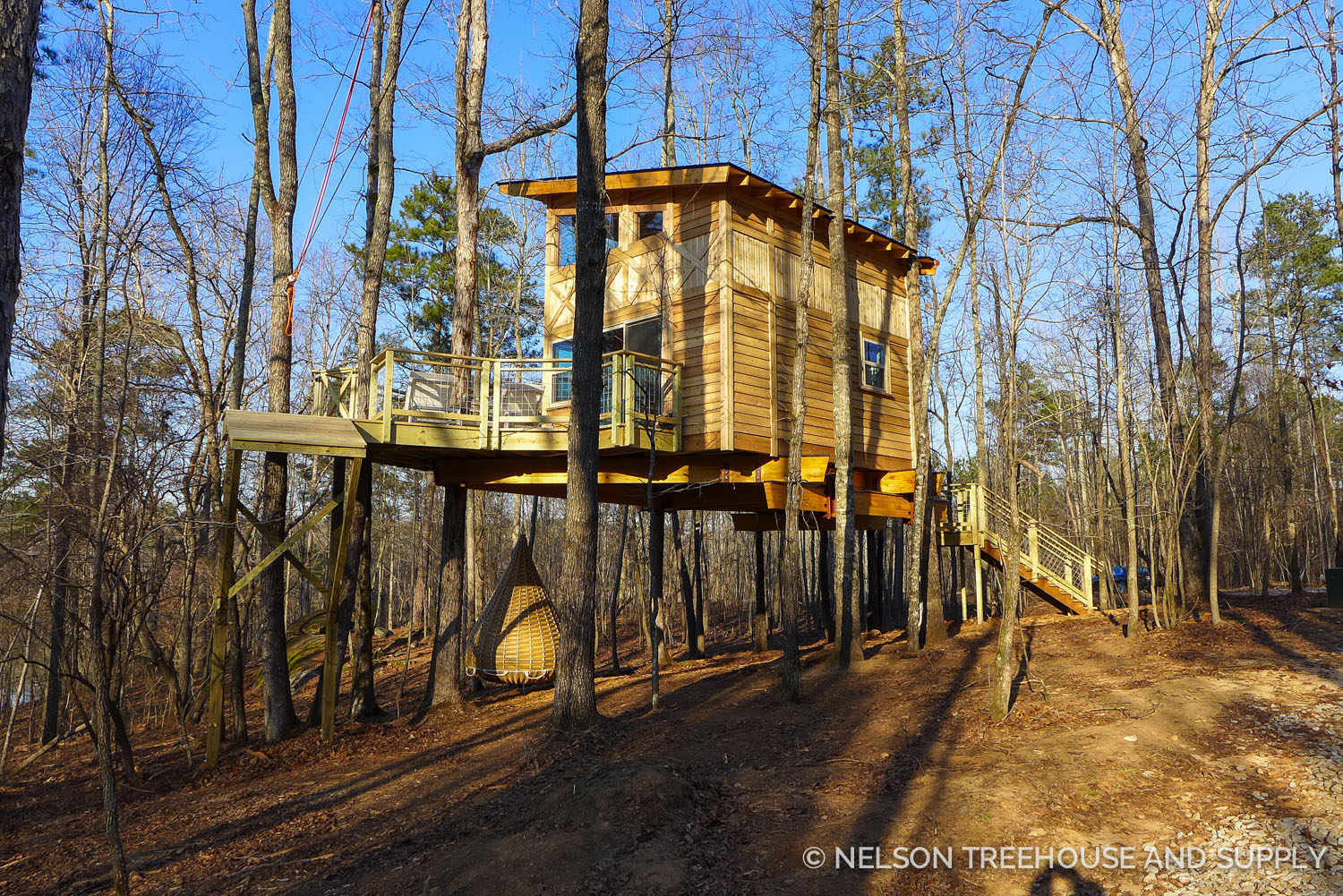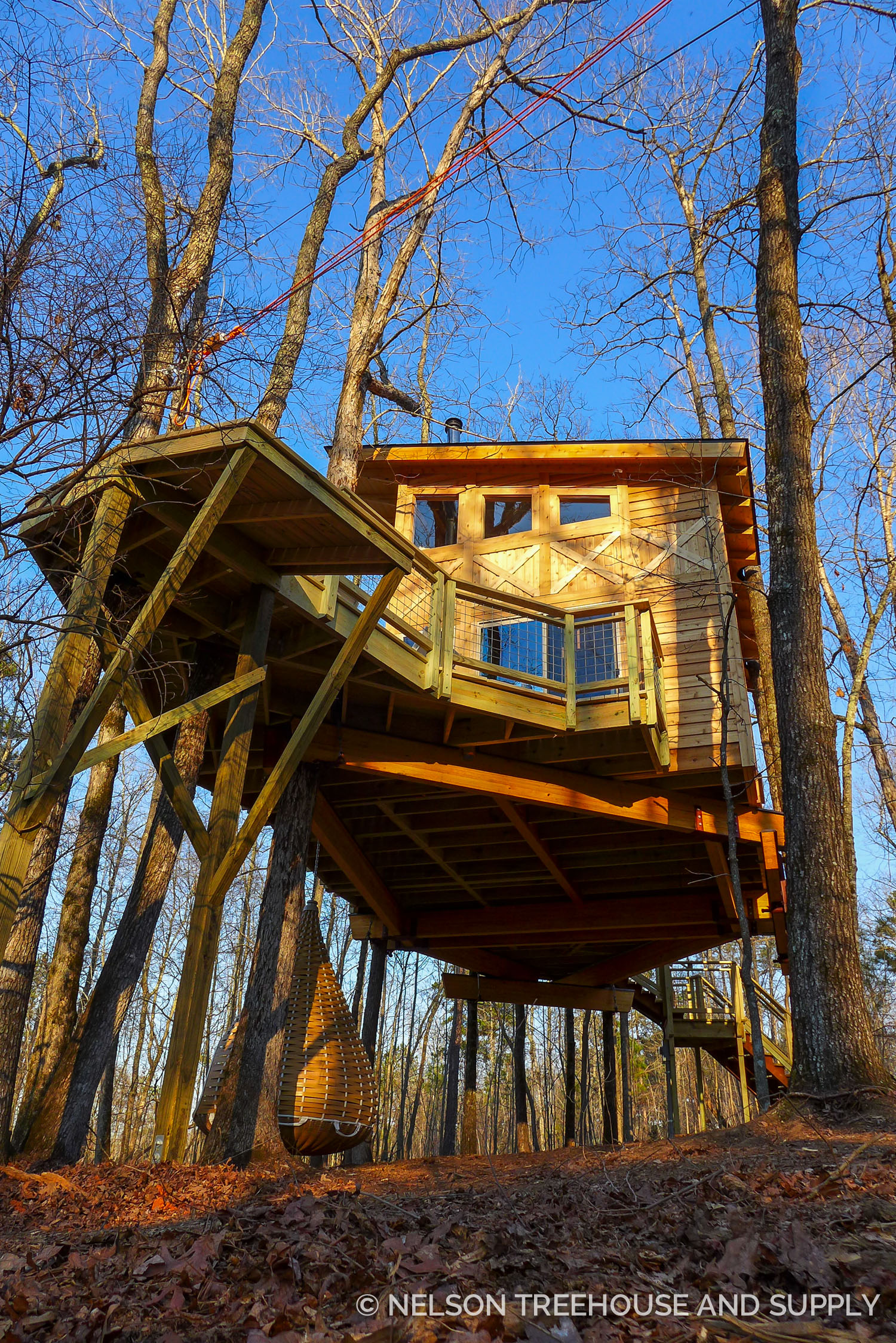 Pete created a cozy but modern treehouse retreat by combining clean lines, lots of glass, and avant-garde decorations curated by interior designer Tory Jones. The Nelson Treehouse crew installed a DOZEN beams (the most they had ever used in a treehouse!) in nine oaks, sweet gums and dogwood trees in order to create a sturdy and expansive platform. The single pitched roof, rows of windows, and wraparound deck provide a modern aesthetic, while cedar trim and faux timber framing keep the design warm and welcoming.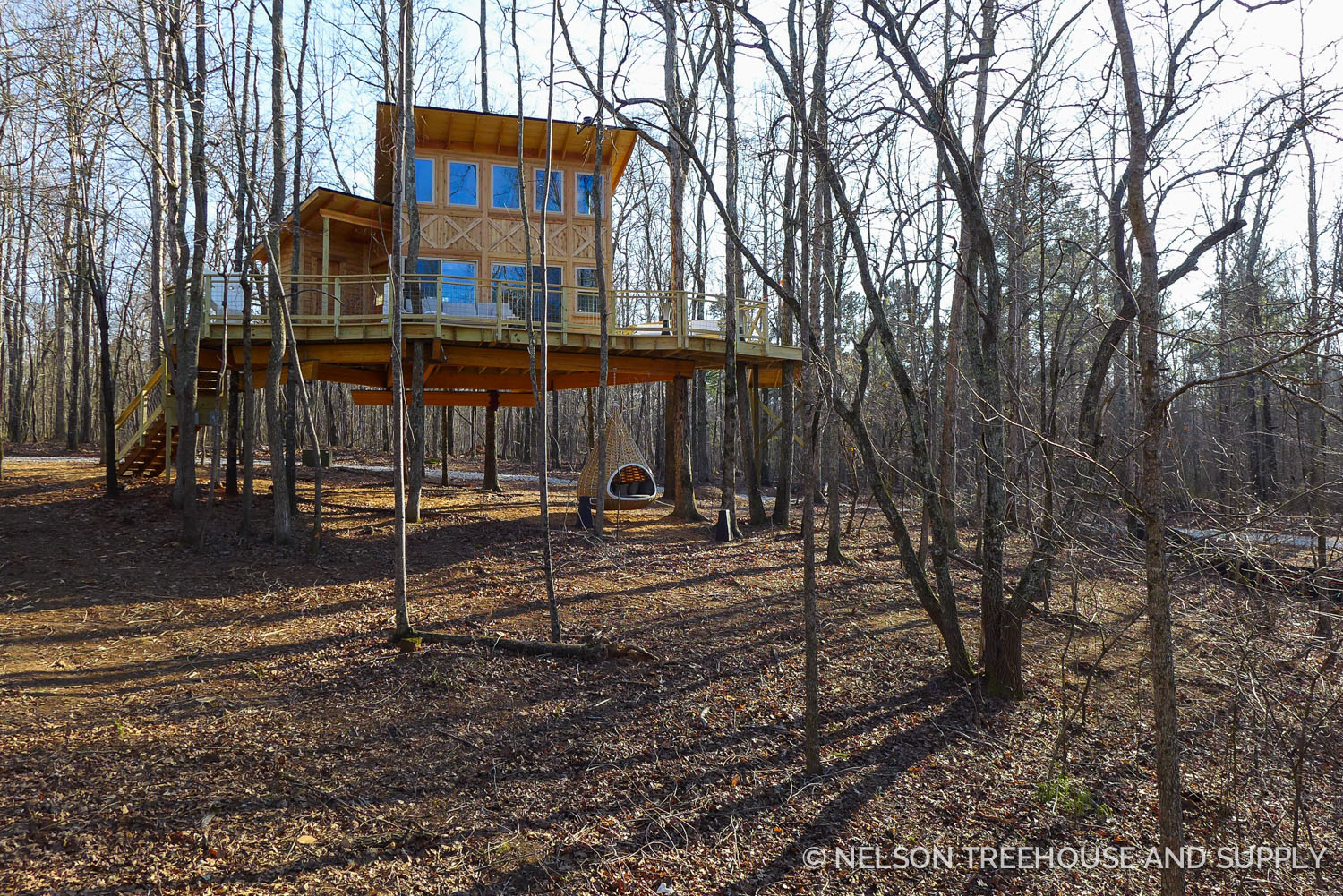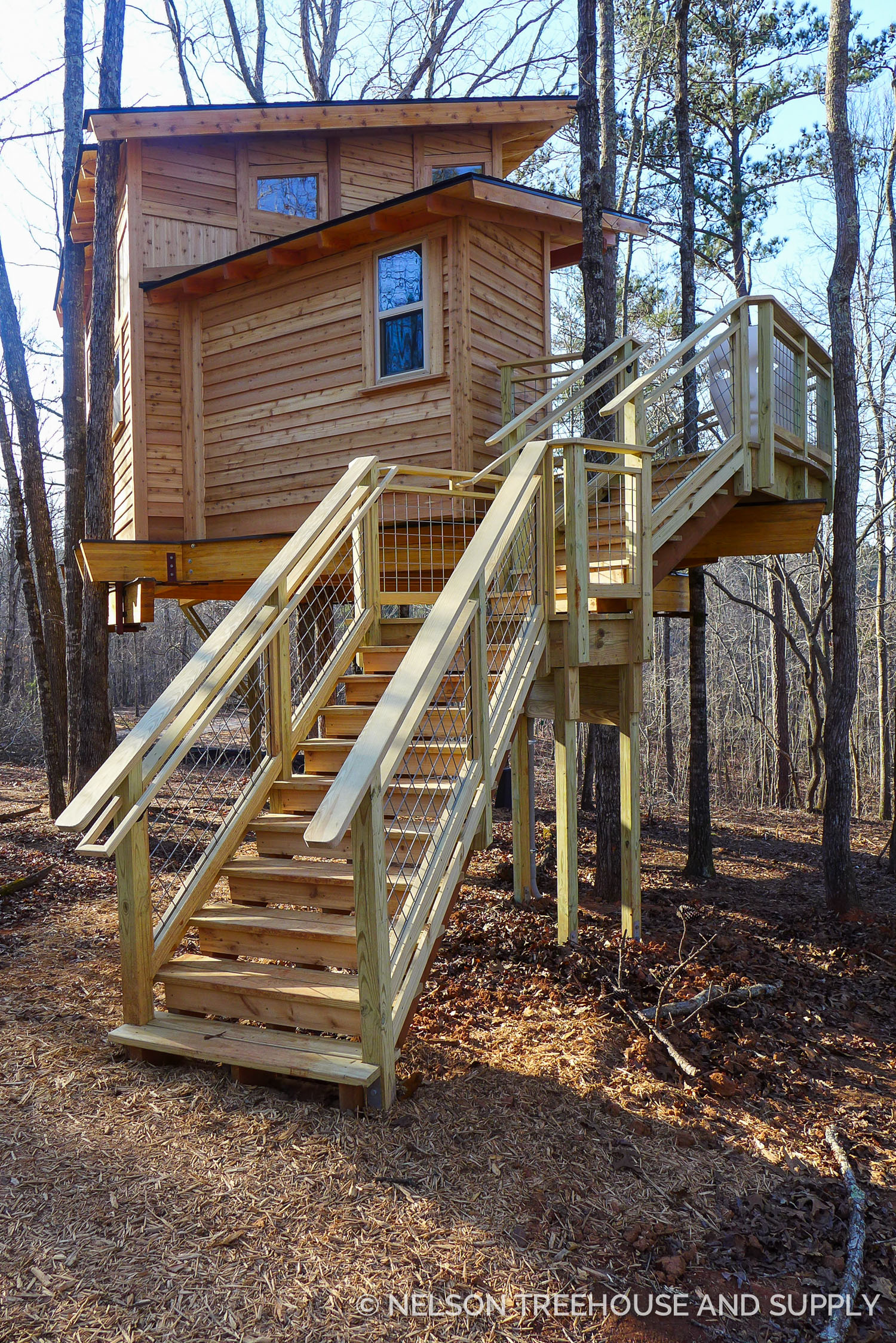 The face sculpture on the deck actually swivels around to reveal a chair!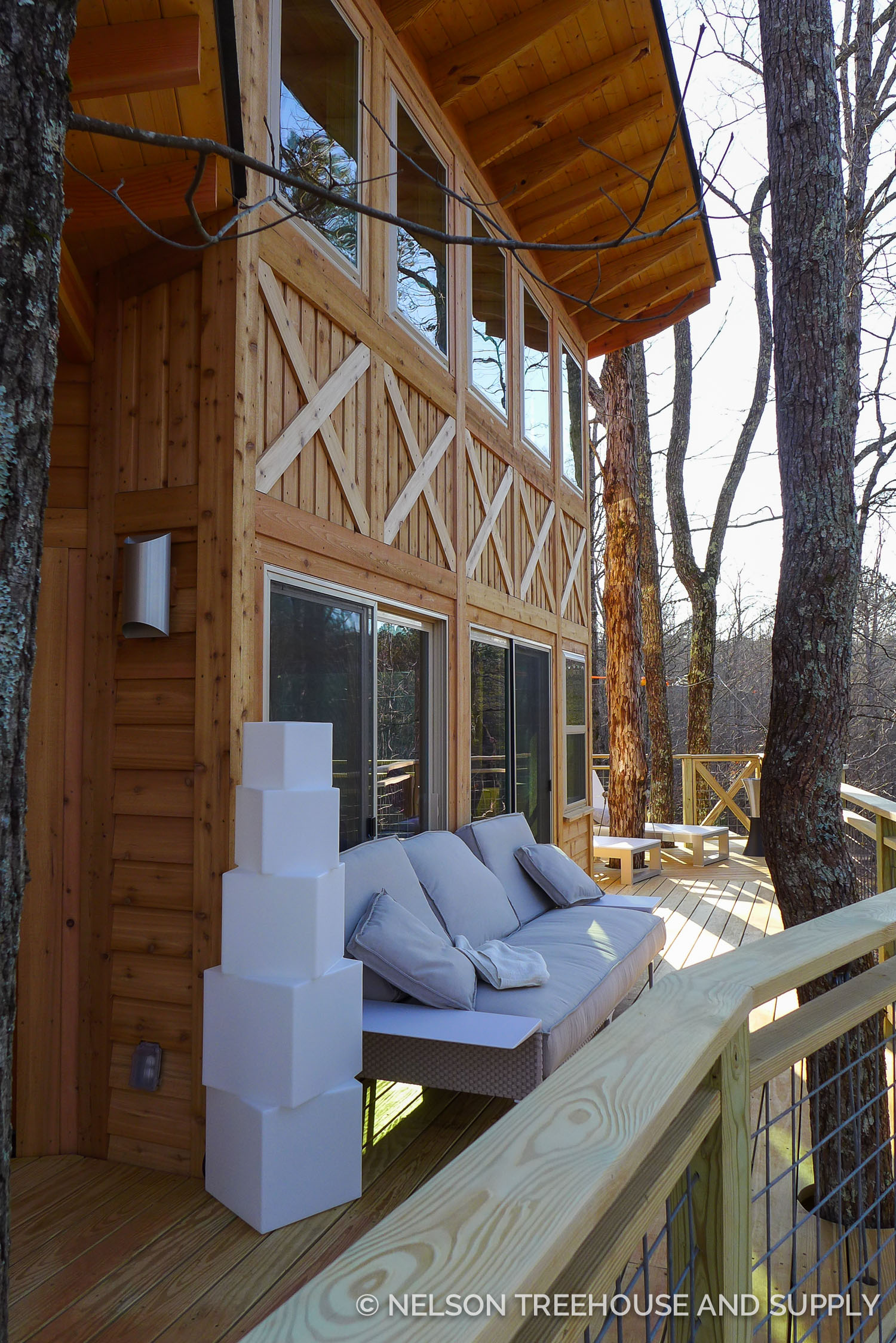 Our clients requested a wraparound deck for ample space to host barbecues, picnics, and parties all while soaking in the spectacular views. The crew also included a "Hank Stank Tank," or compostable toilet, in a bathroom adjacent to the main living space.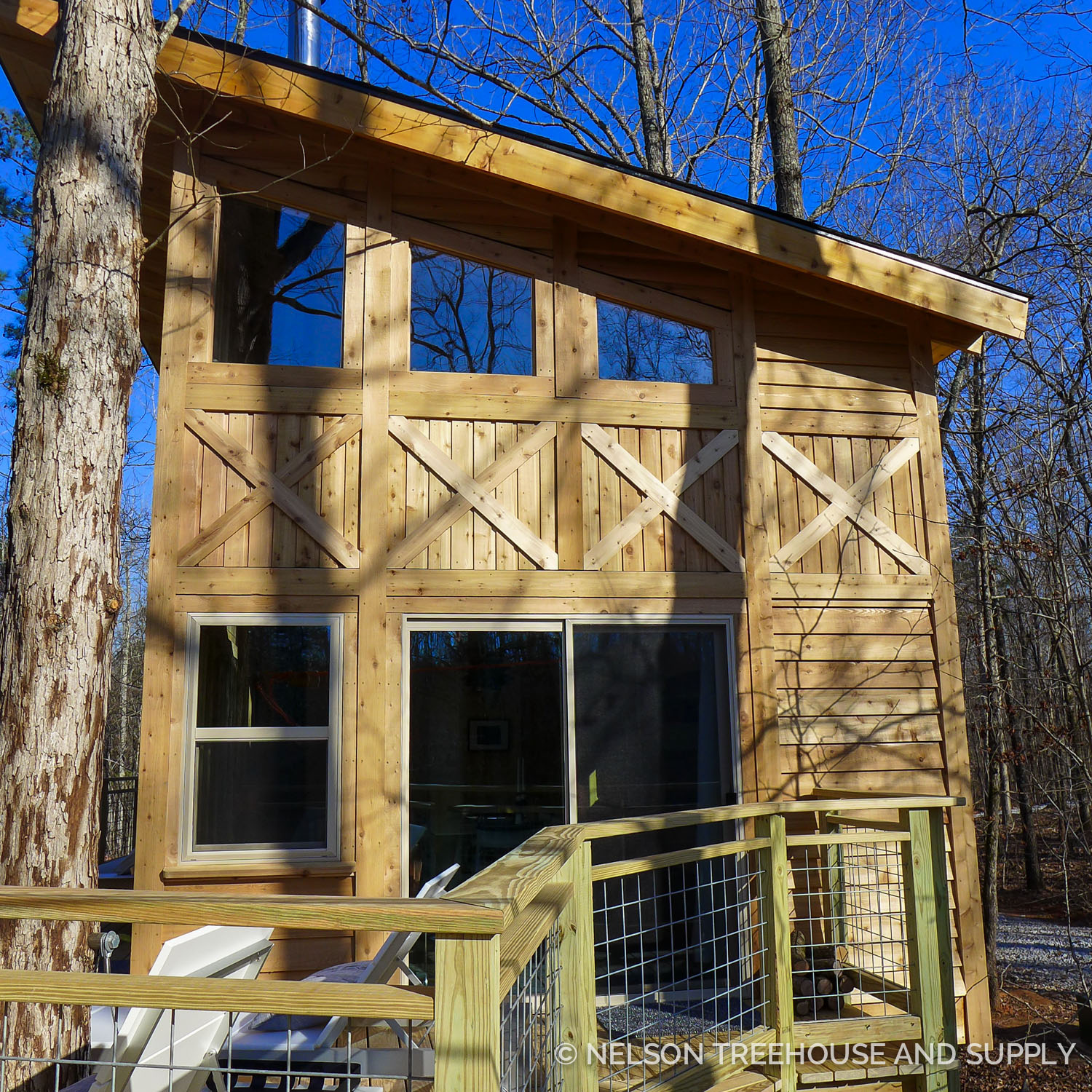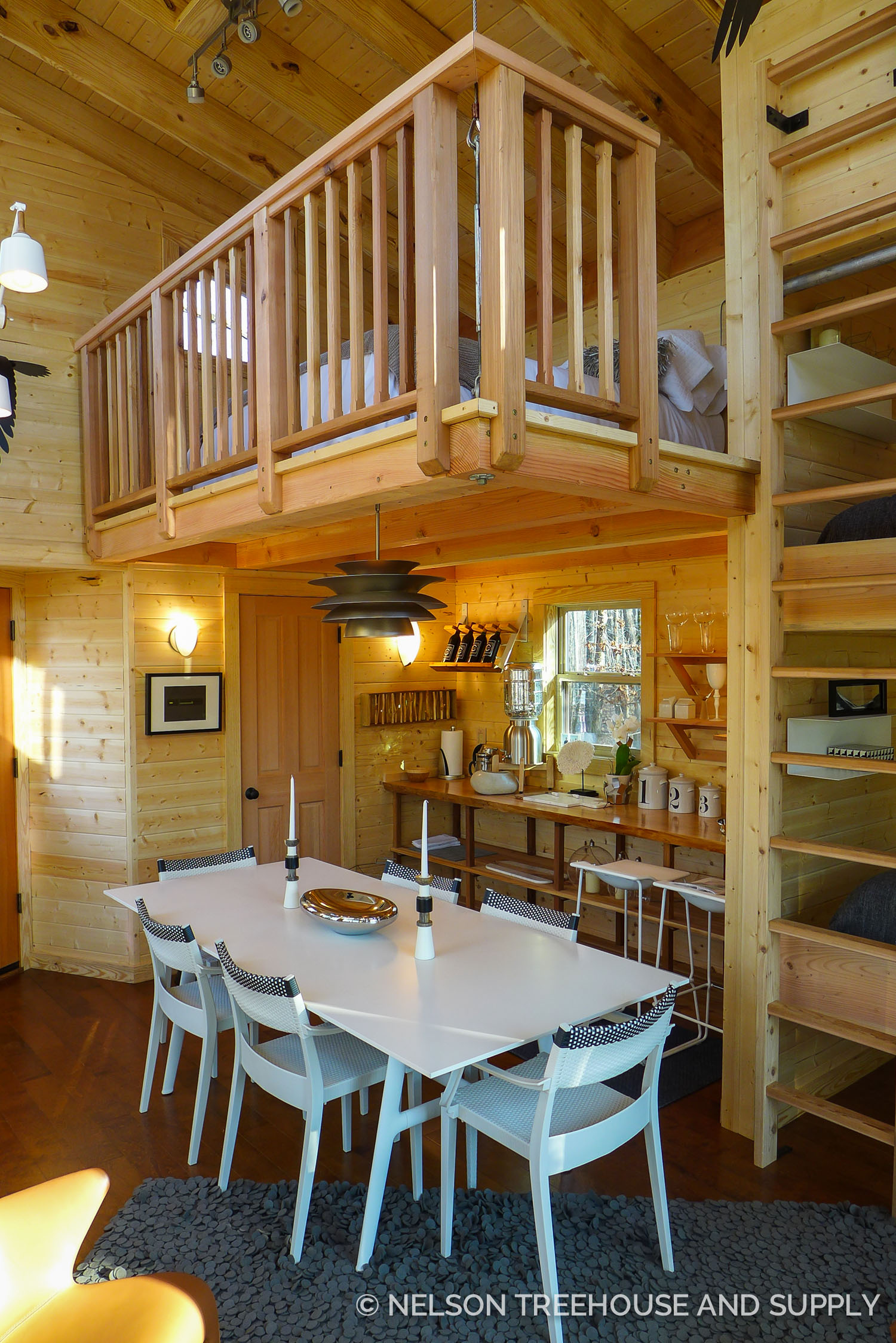 Inside, black metal birds swoop down from the tall ceilings, seeming to fly between the loft and long windows that frame views of the lake below. With a reading nook, wood stove, dining area, kitchenette, bunk bed space, and master bedroom loft, this treehouse is the perfect place for relaxation, healing, and rejuvenation.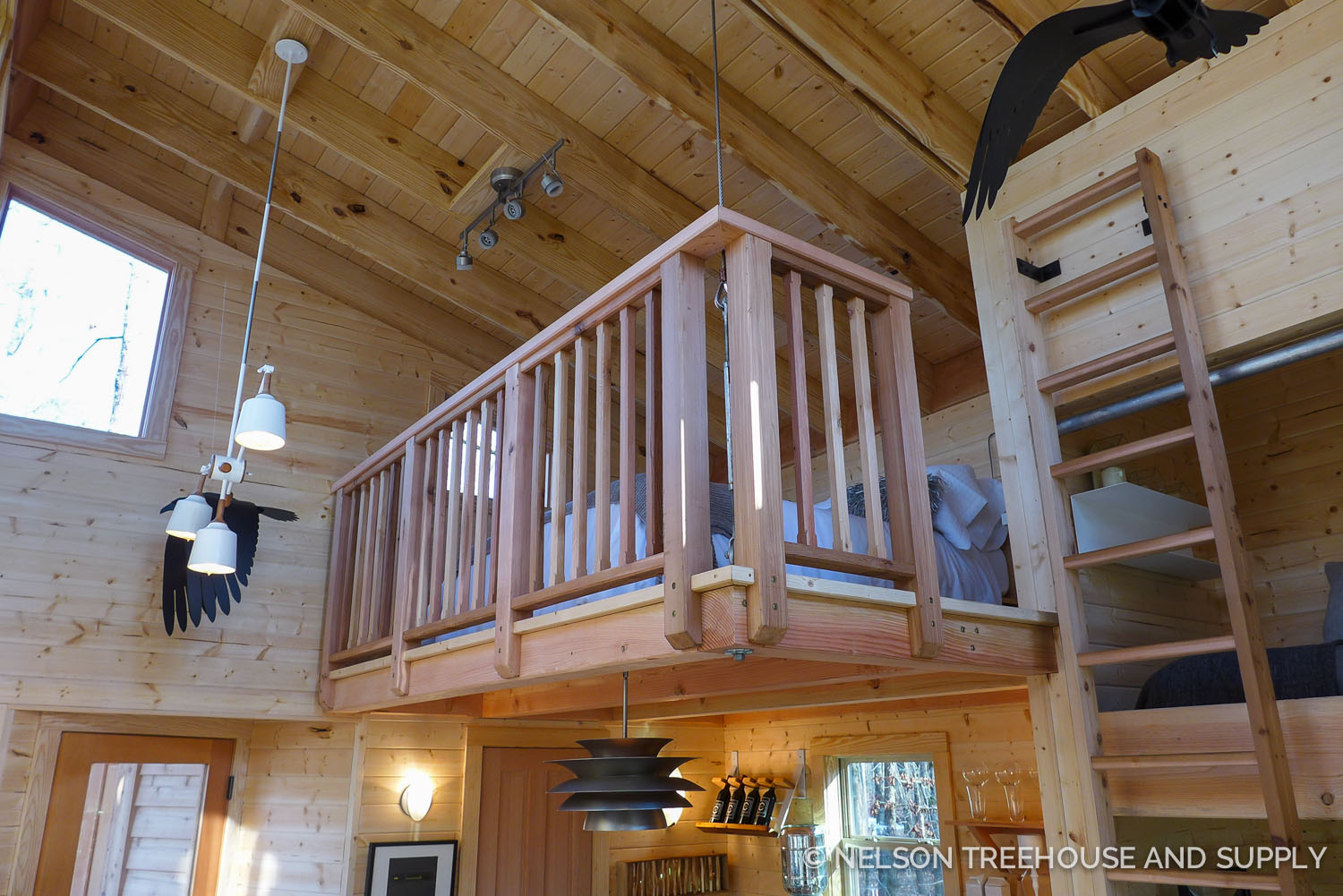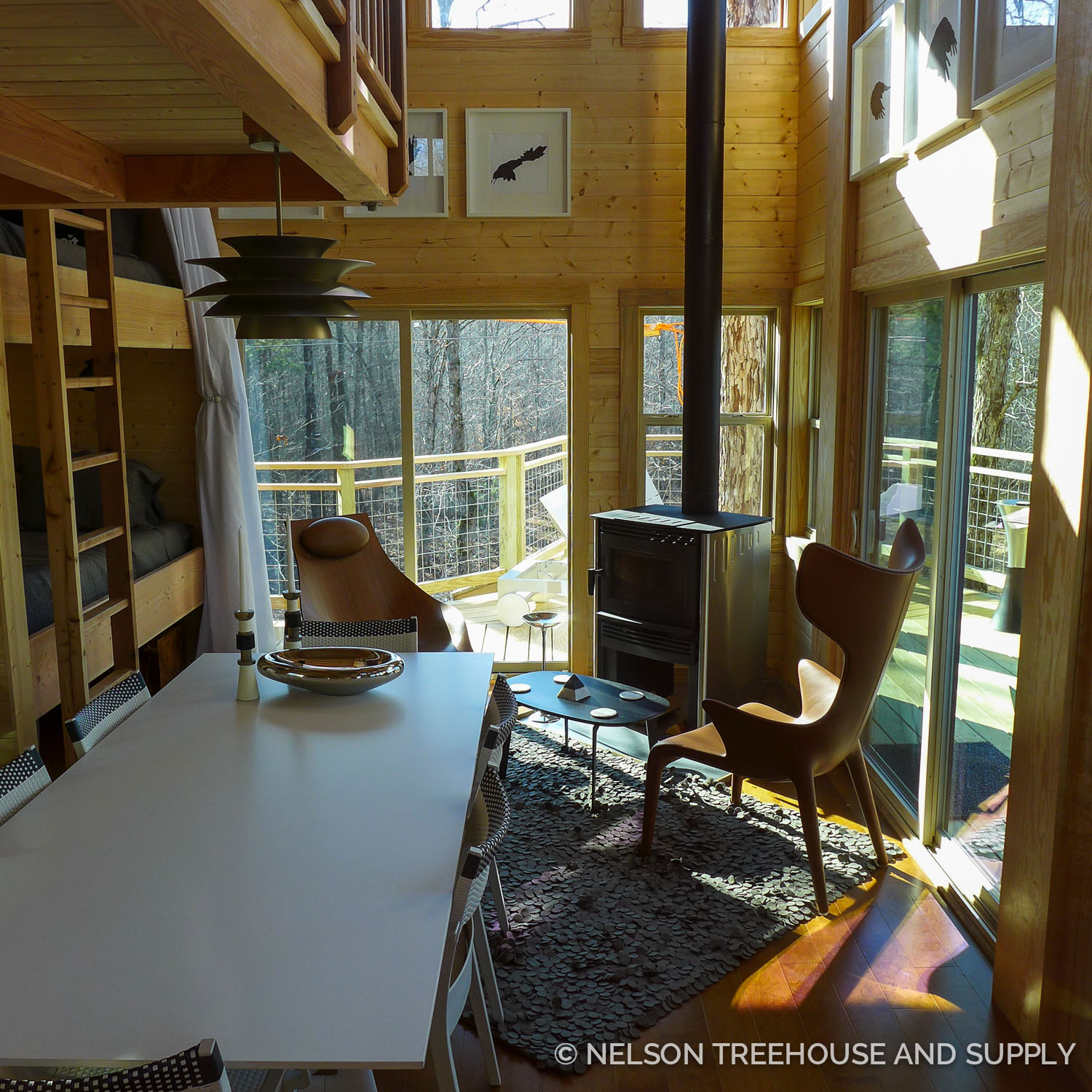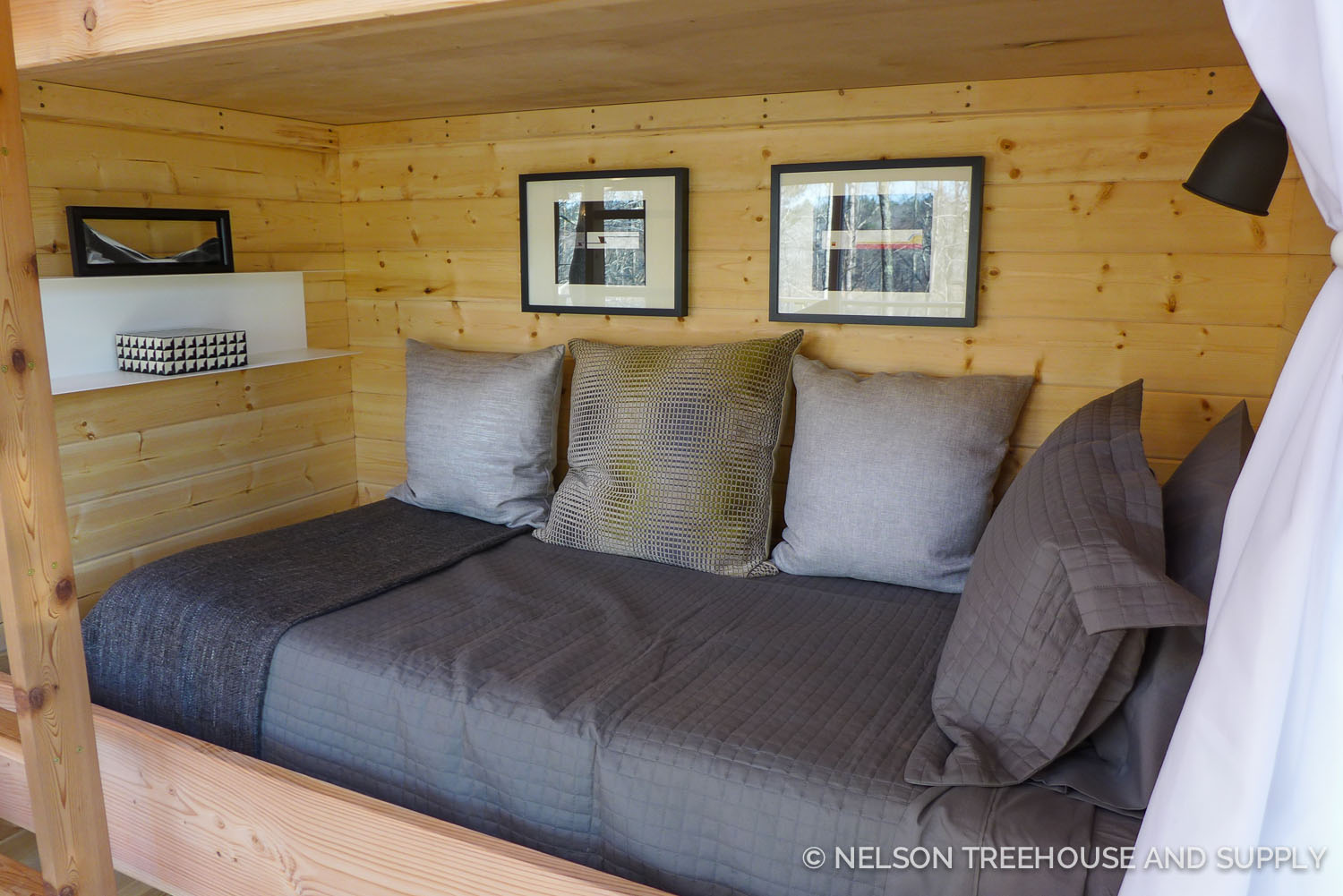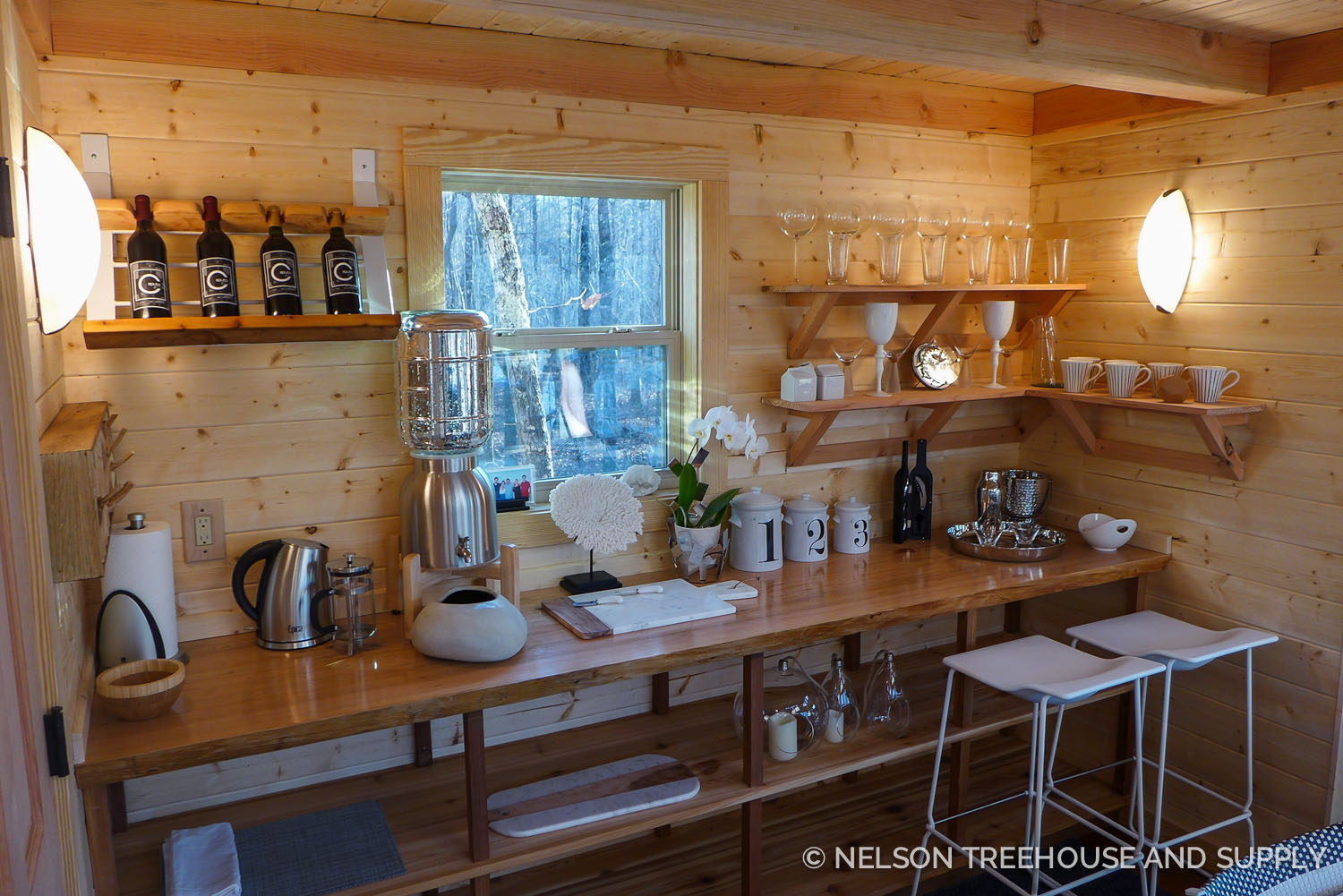 Light-colored pine wood paneling keeps the walls feeling warm and cozy, while maintaining a clean, modern appearance.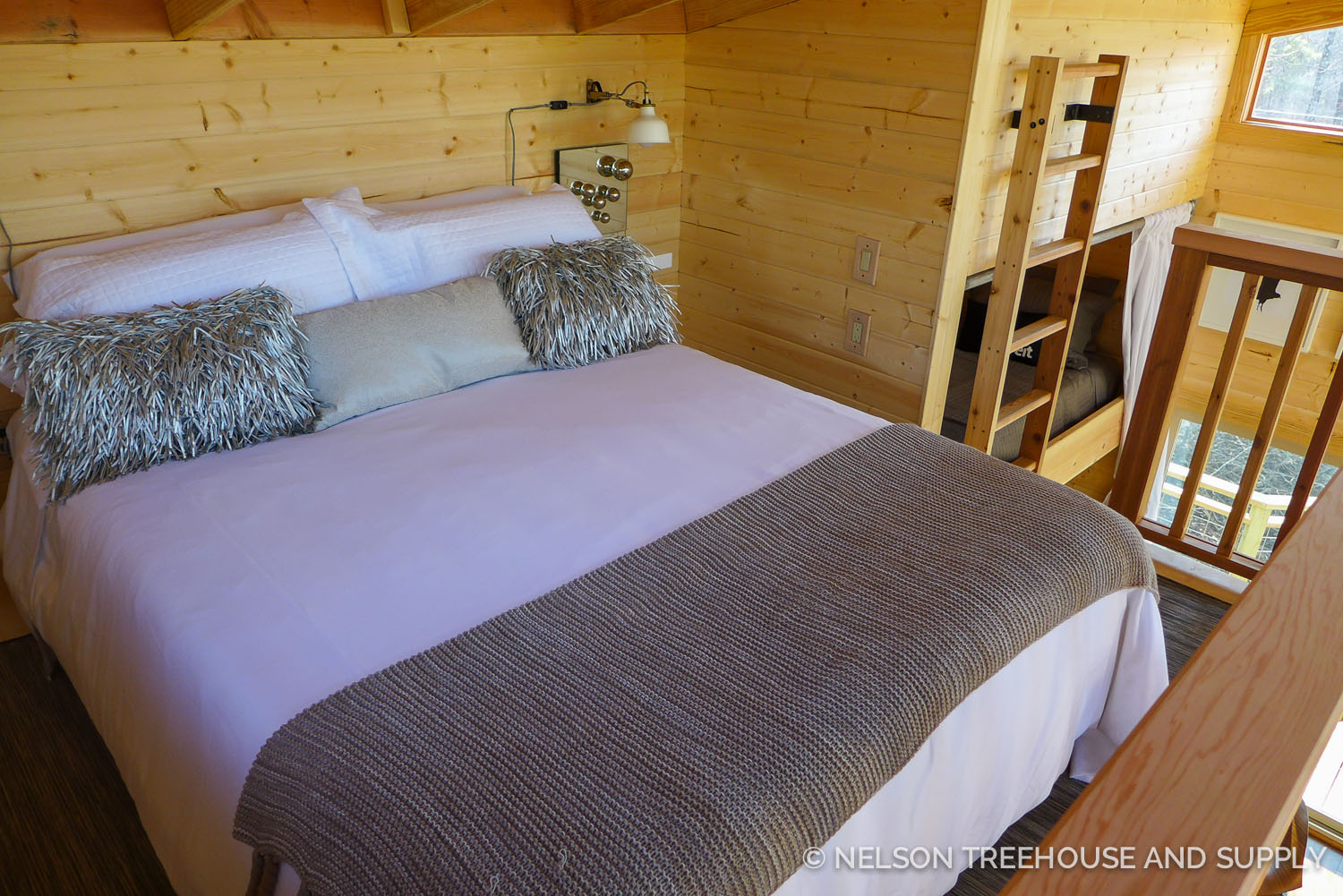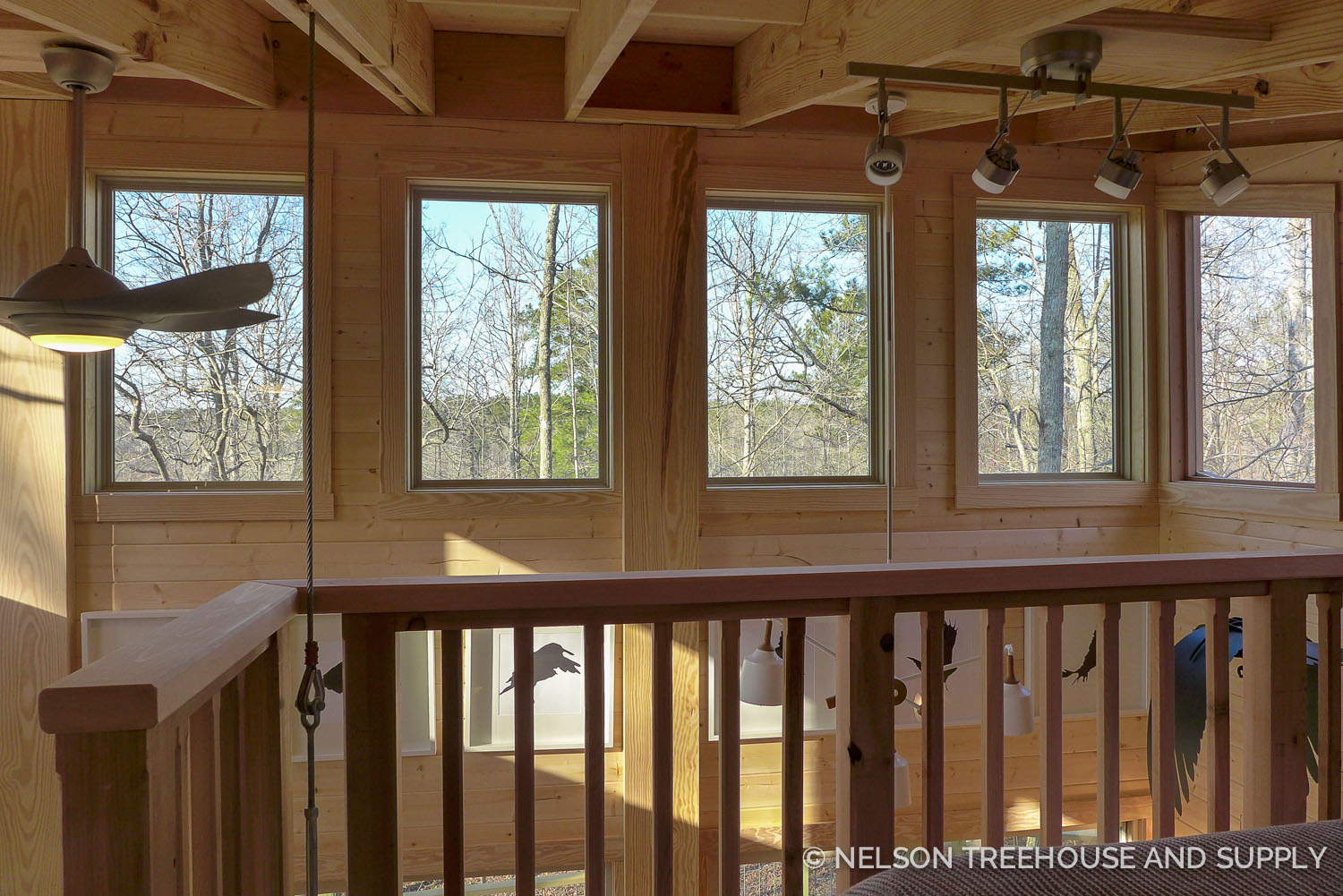 Those who want a more exhilarating experience can fly through the forest on the 205-foot zipline! This galvanized steel cable winds between the treehouse deck and the trees, providing sweeping lakeside views. After a healthy dose of adrenaline, zipliners can recover in the Dedon Nestrest hanging beneath the platform.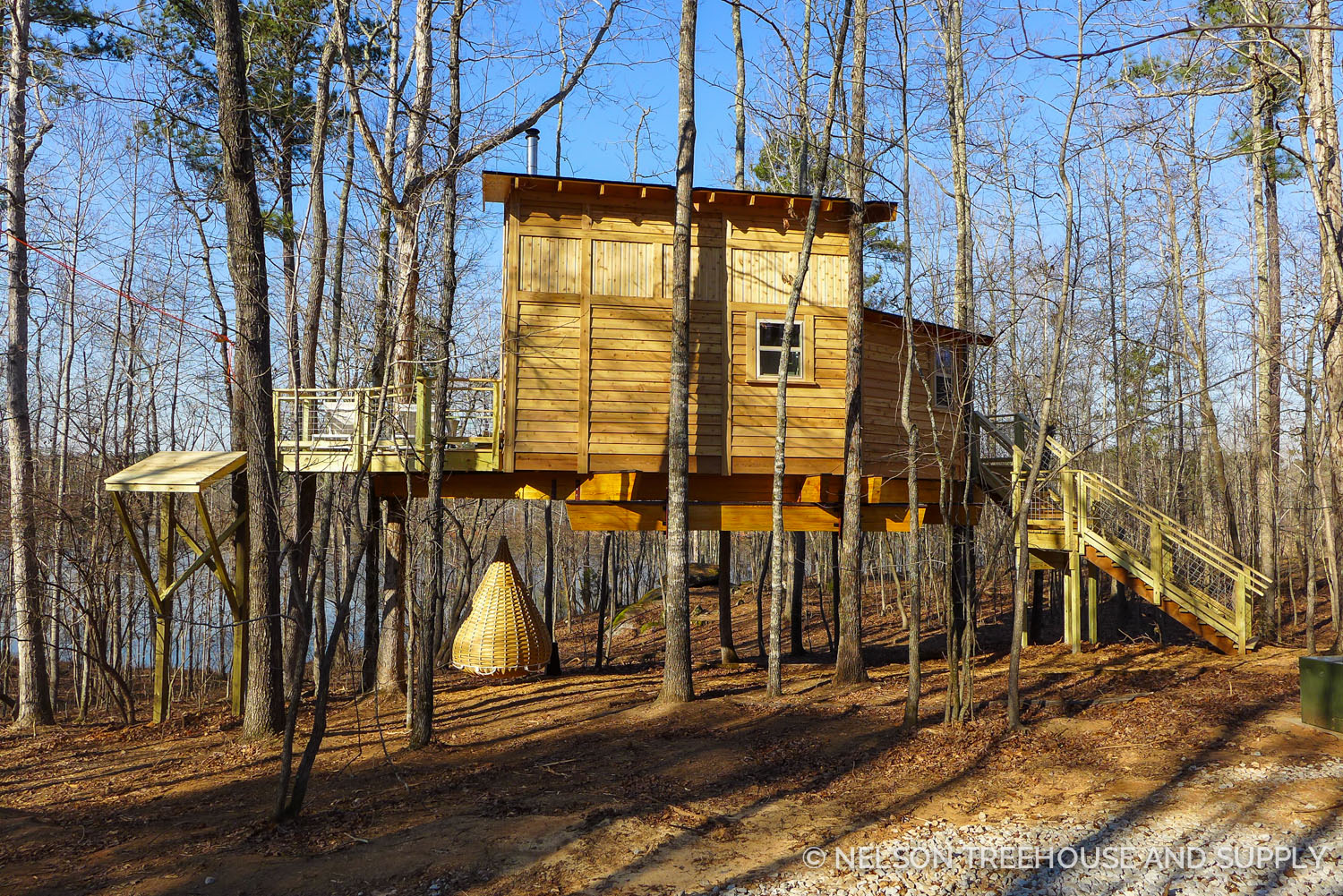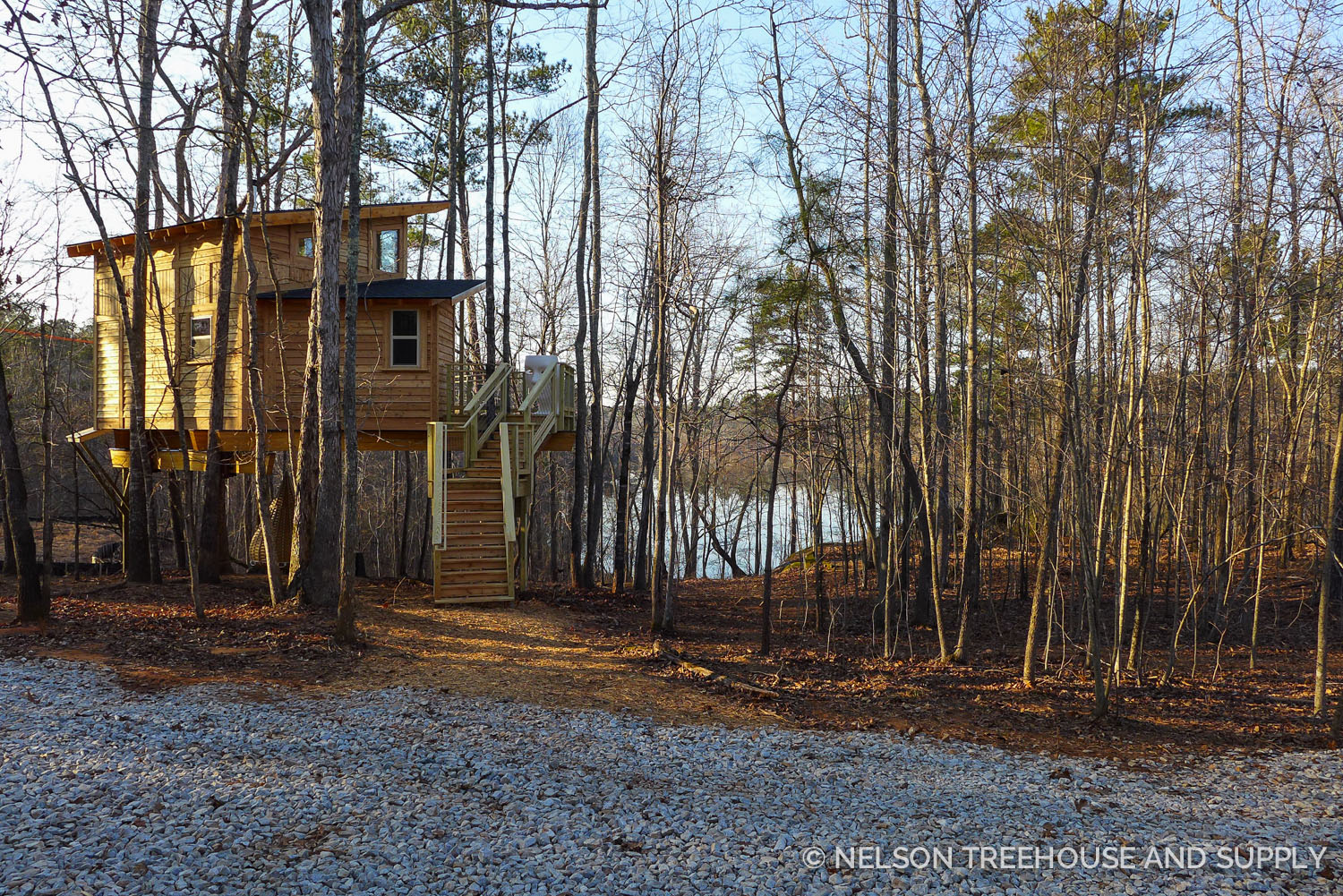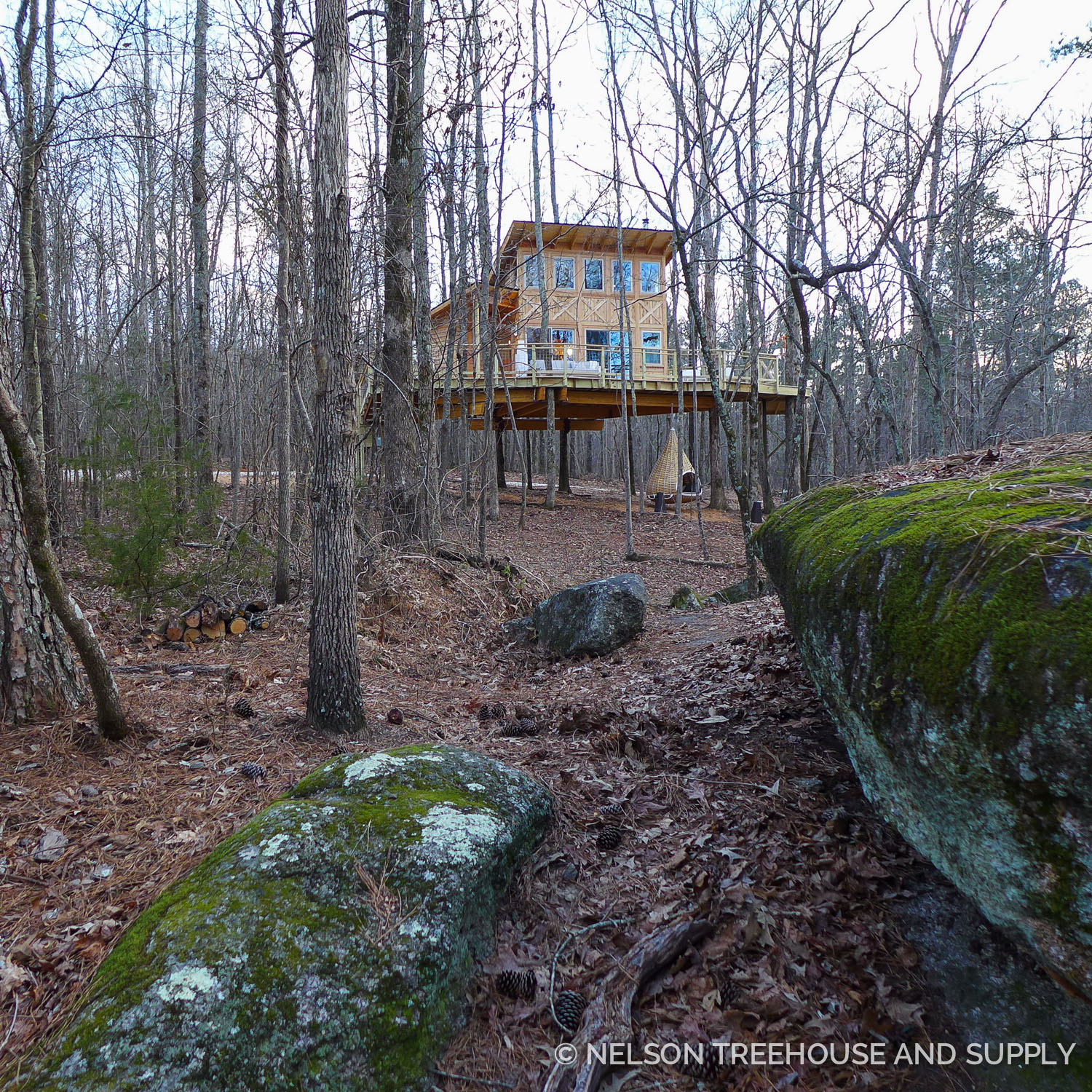 Pete and the crew were blown away by the scale and beauty of this magical modern treehouse! We wish Kim, Pat, and their family a lifetime of health, happiness, and peace in the trees.
Stay tuned for our next #treehousefriday tour –  which one do you want to see? Let us know in the comments below!
To the trees!