TreeHouse Point is fortunate to have a crew of brilliant breakfast chefs who use local and seasonal ingredients to cook up and can wholesome delicacies. With such talent in the kitchen, it's no wonder guests frequently ask for the recipes behind many of TreeHouse Point's dreamy dishes. Today, we're sharing the recipe for one of the retreat's most popular treats.
Served at breakfast at TreeHouse Point, this homemade nectarine jam is delectable on biscuits, breads, and even cheese. A pinch of woody sage perfectly accentuates the sweetness of ripe nectarines, making for an irresistible jam that embodies the flavors of early autumn.
 Join chefs Megan and Fara as they show you how to make your very own nectarine jam.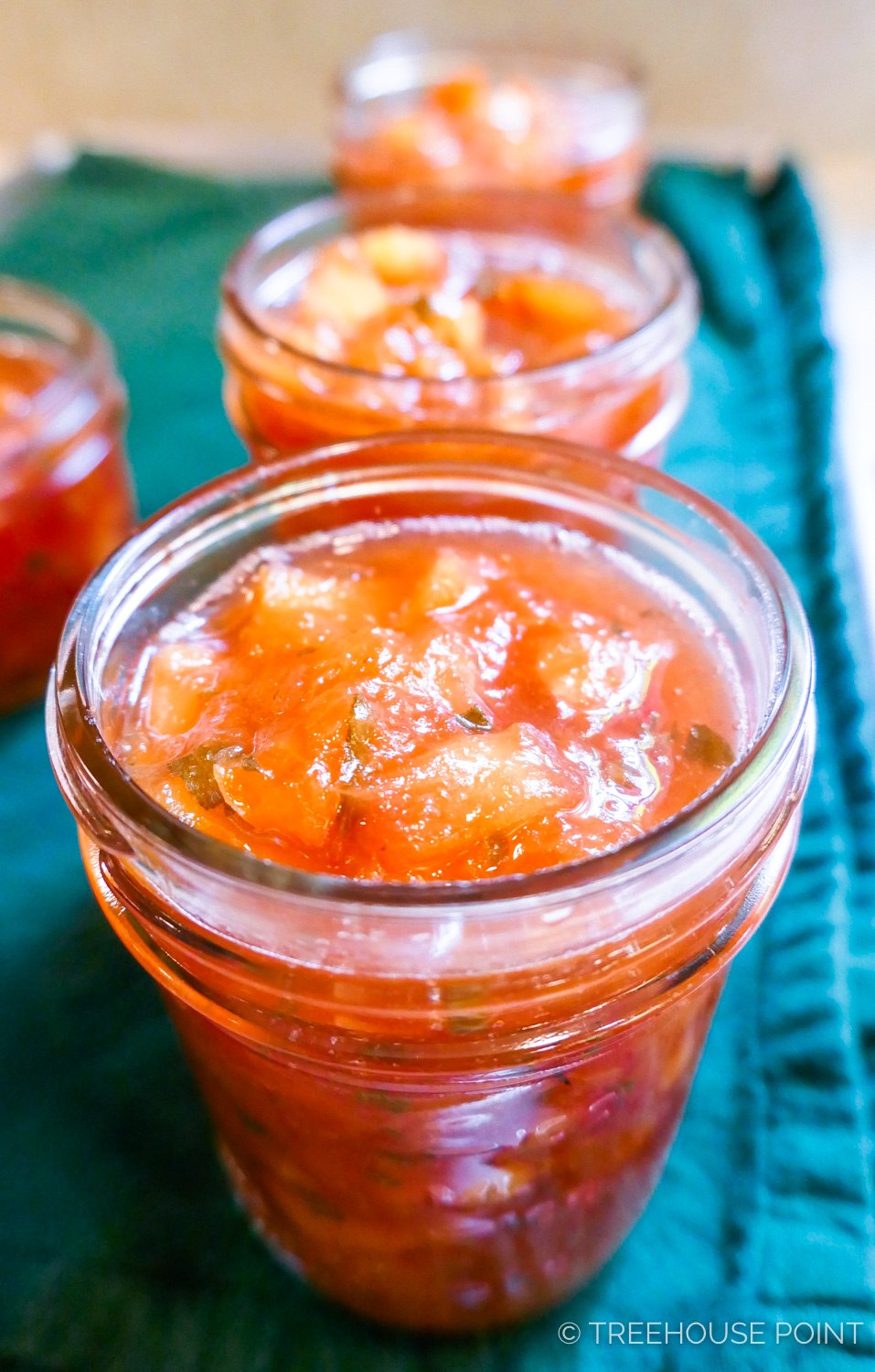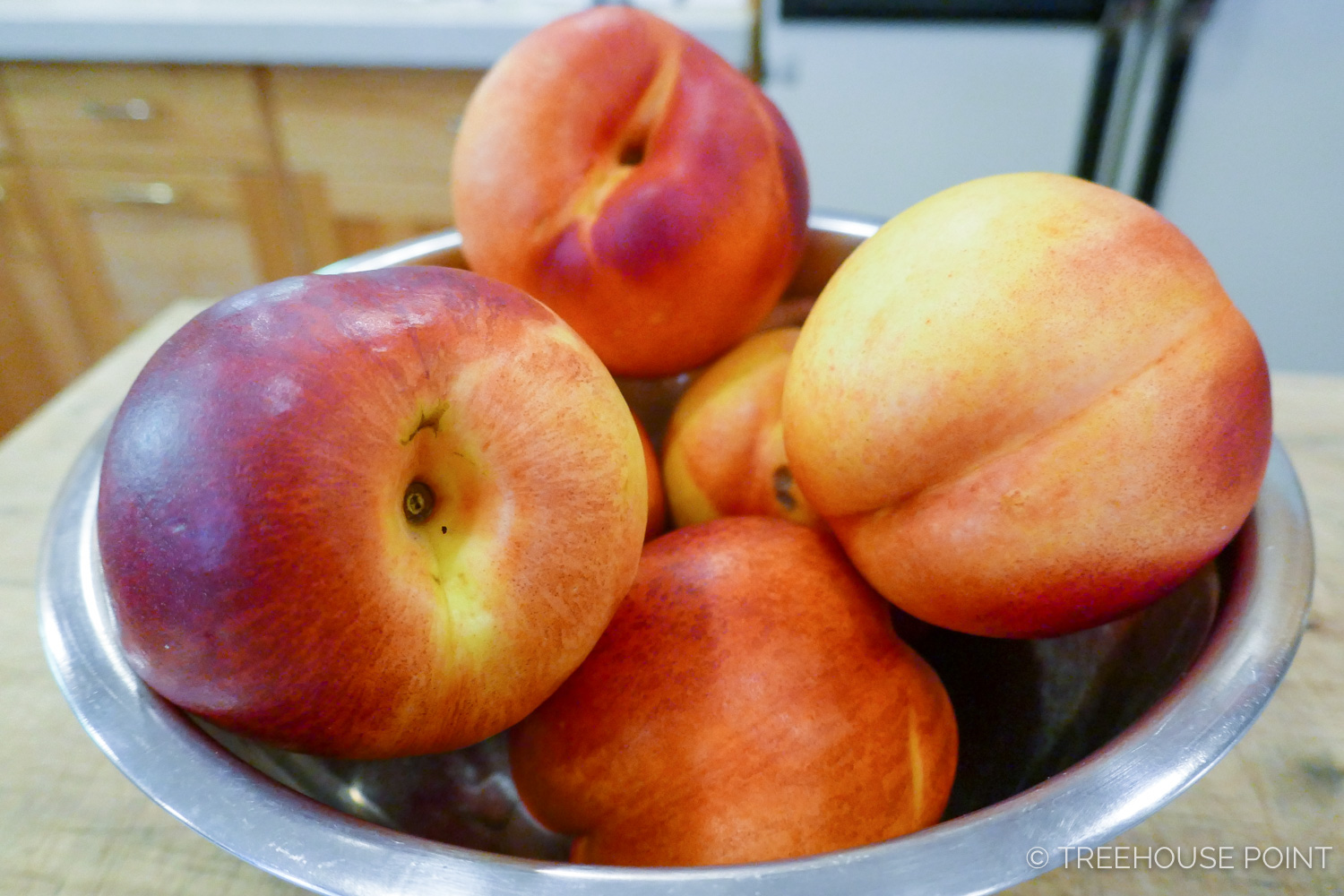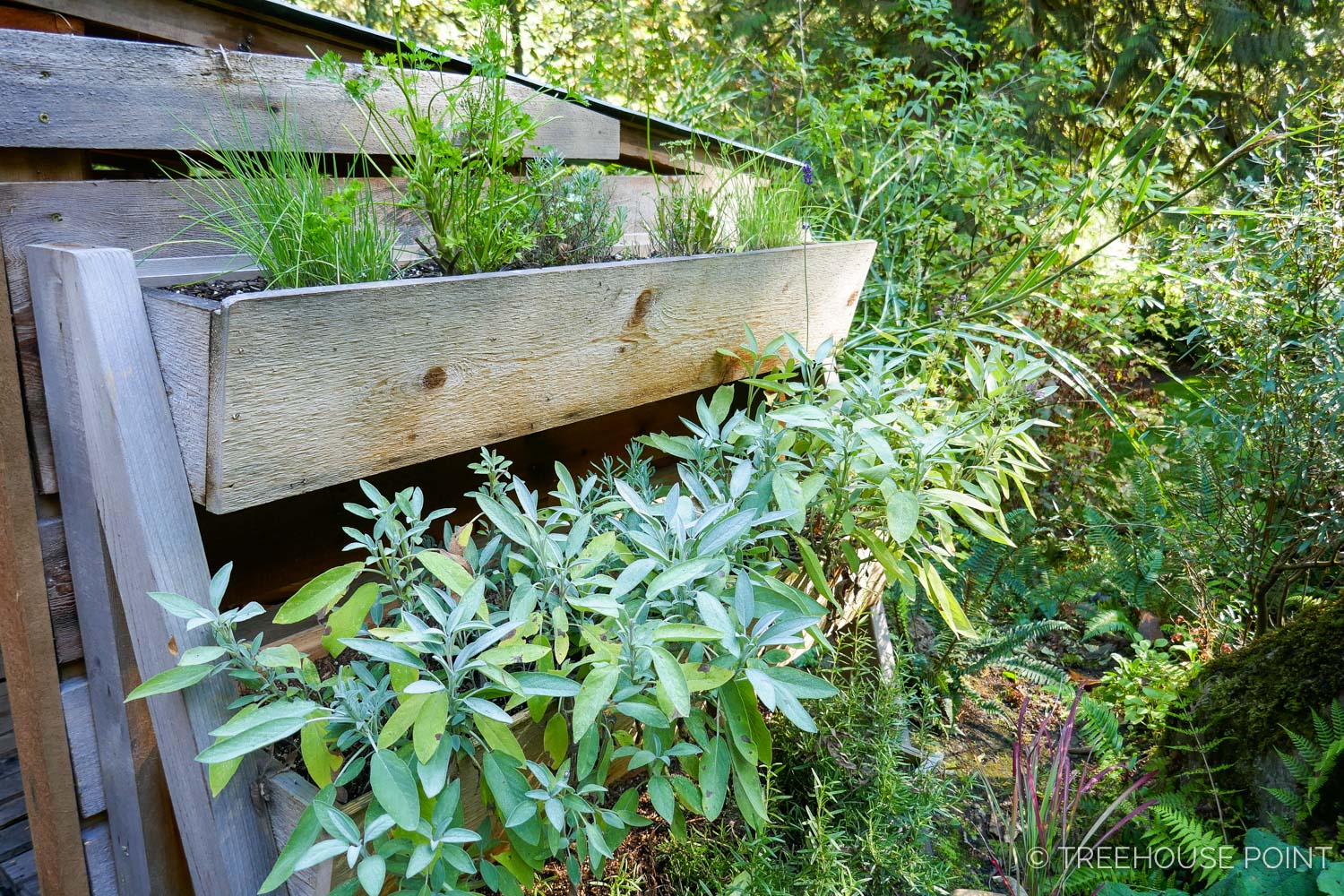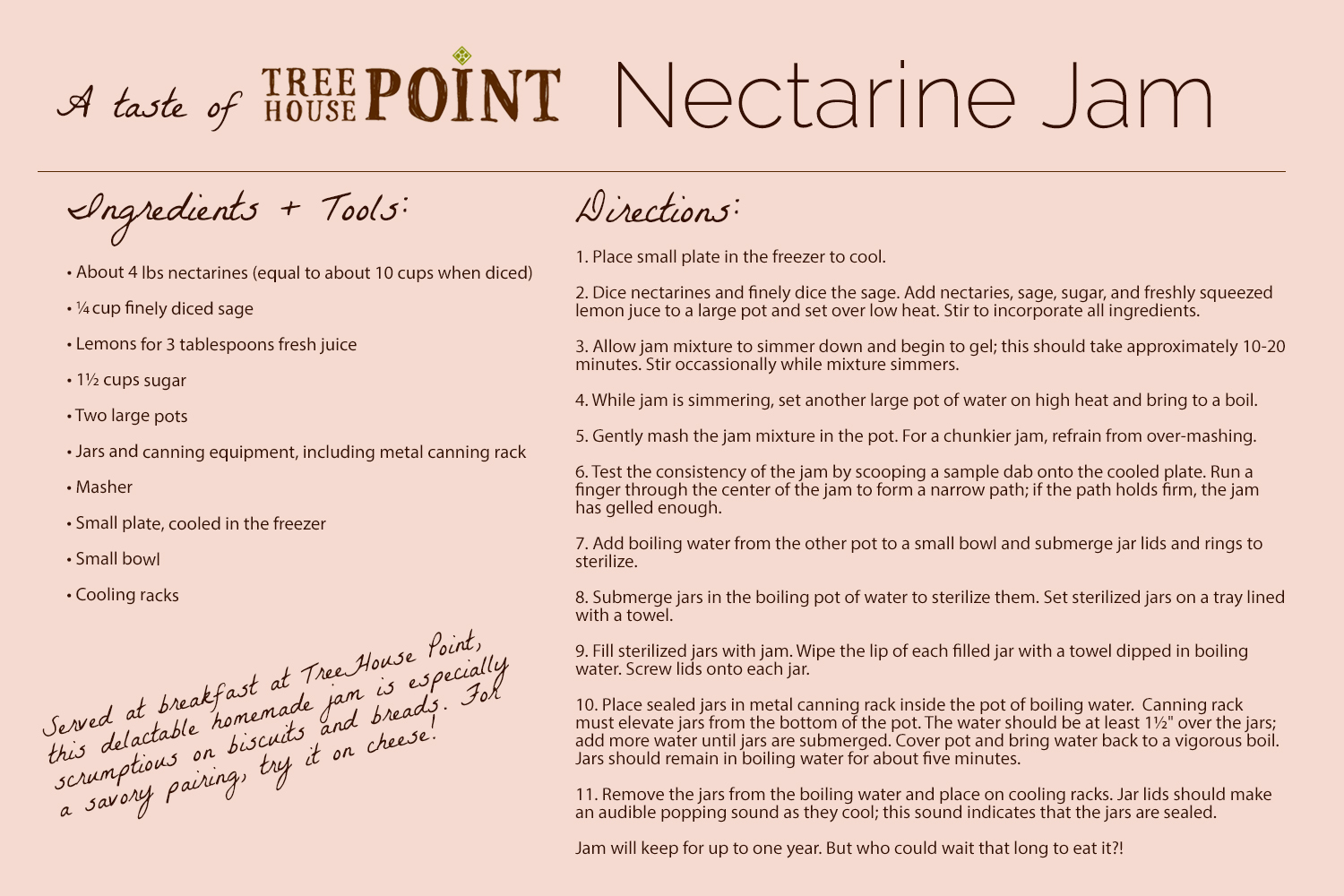 Please note that all our recipe instructions are approximate; adjust ingredient quantities and directions to your liking. That's the fun part of cooking!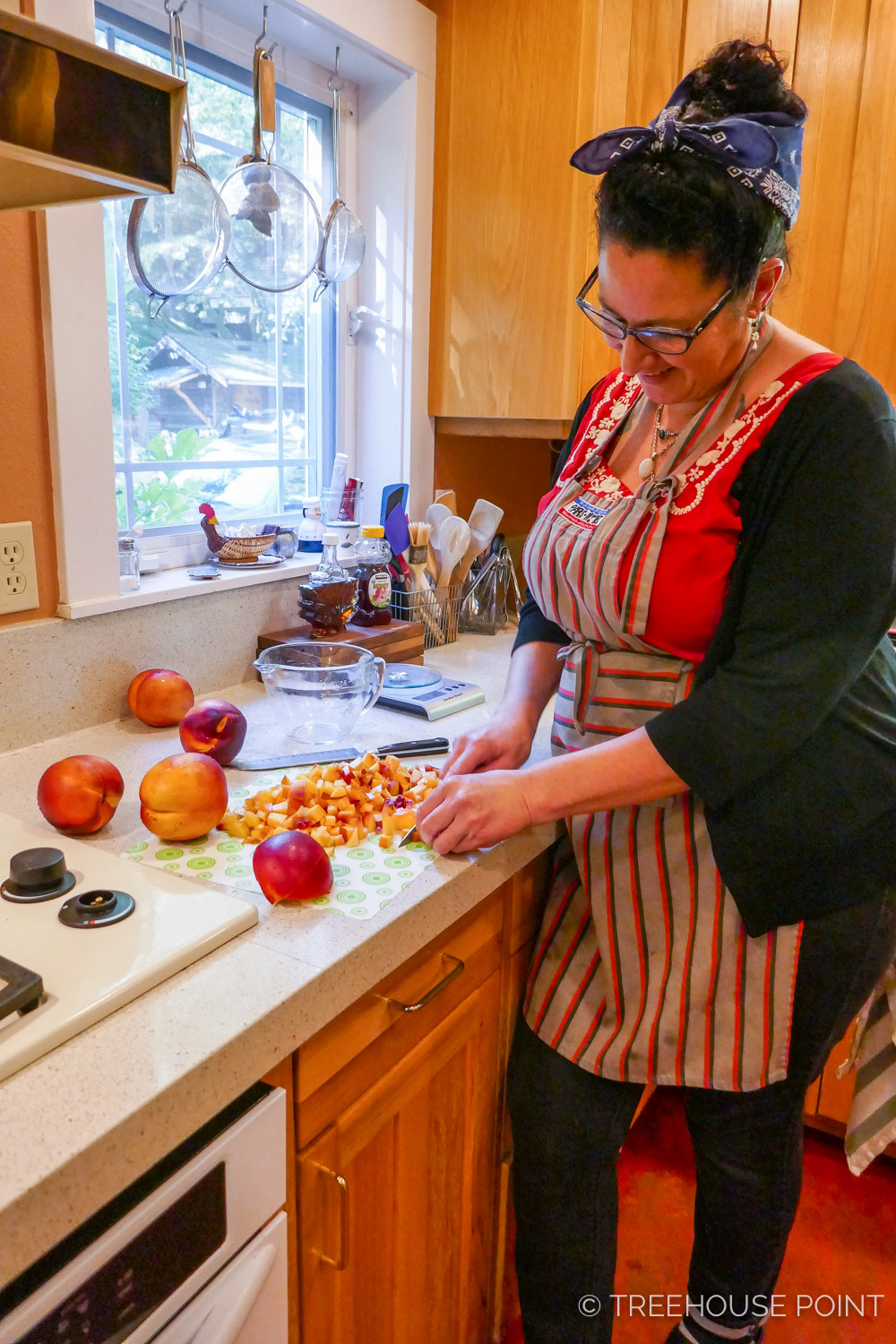 Chef Fara dices nectarines.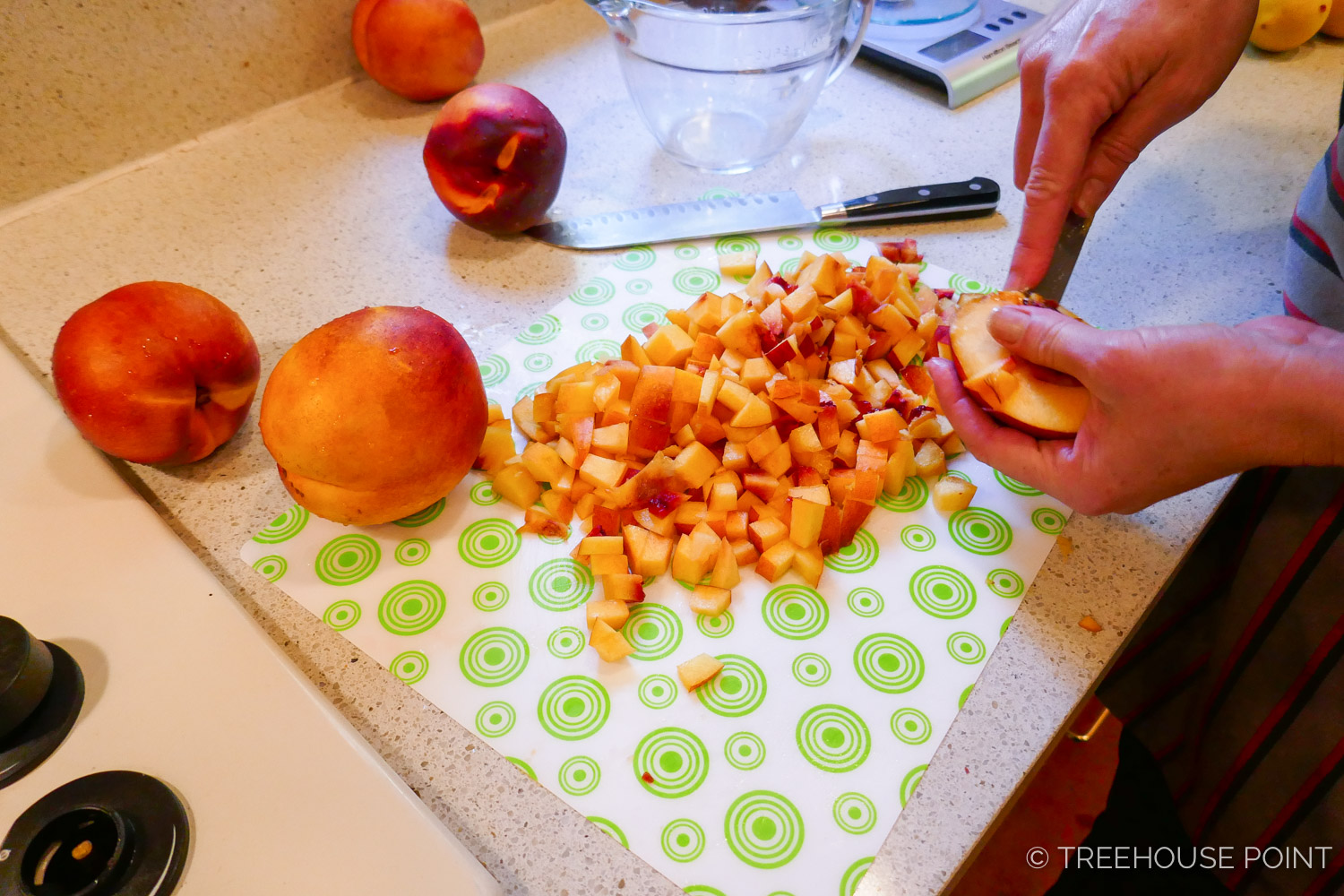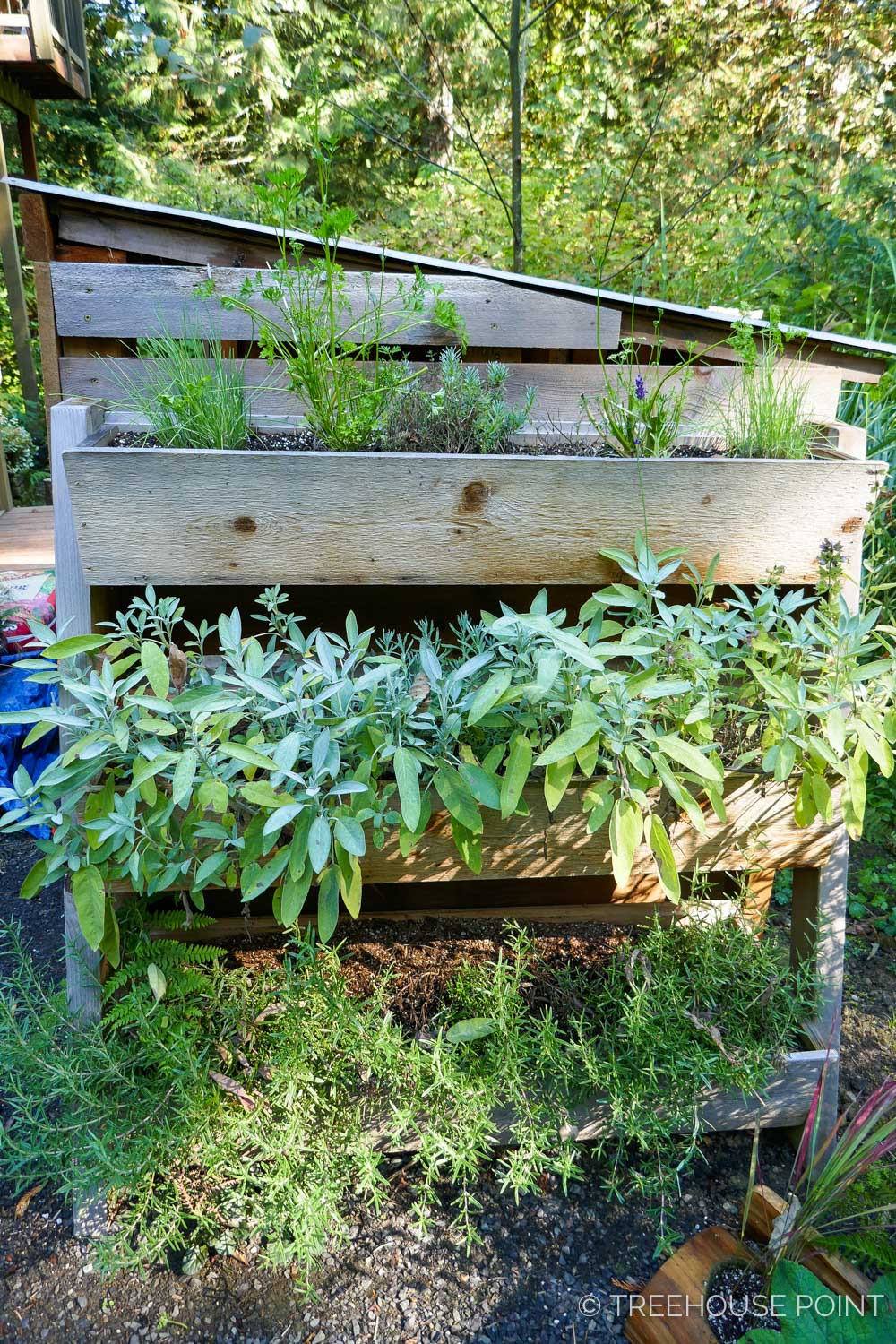 The sage came from TreeHouse Point's very own herb garden, built by carpenters at Nelson Treehouse and Supply.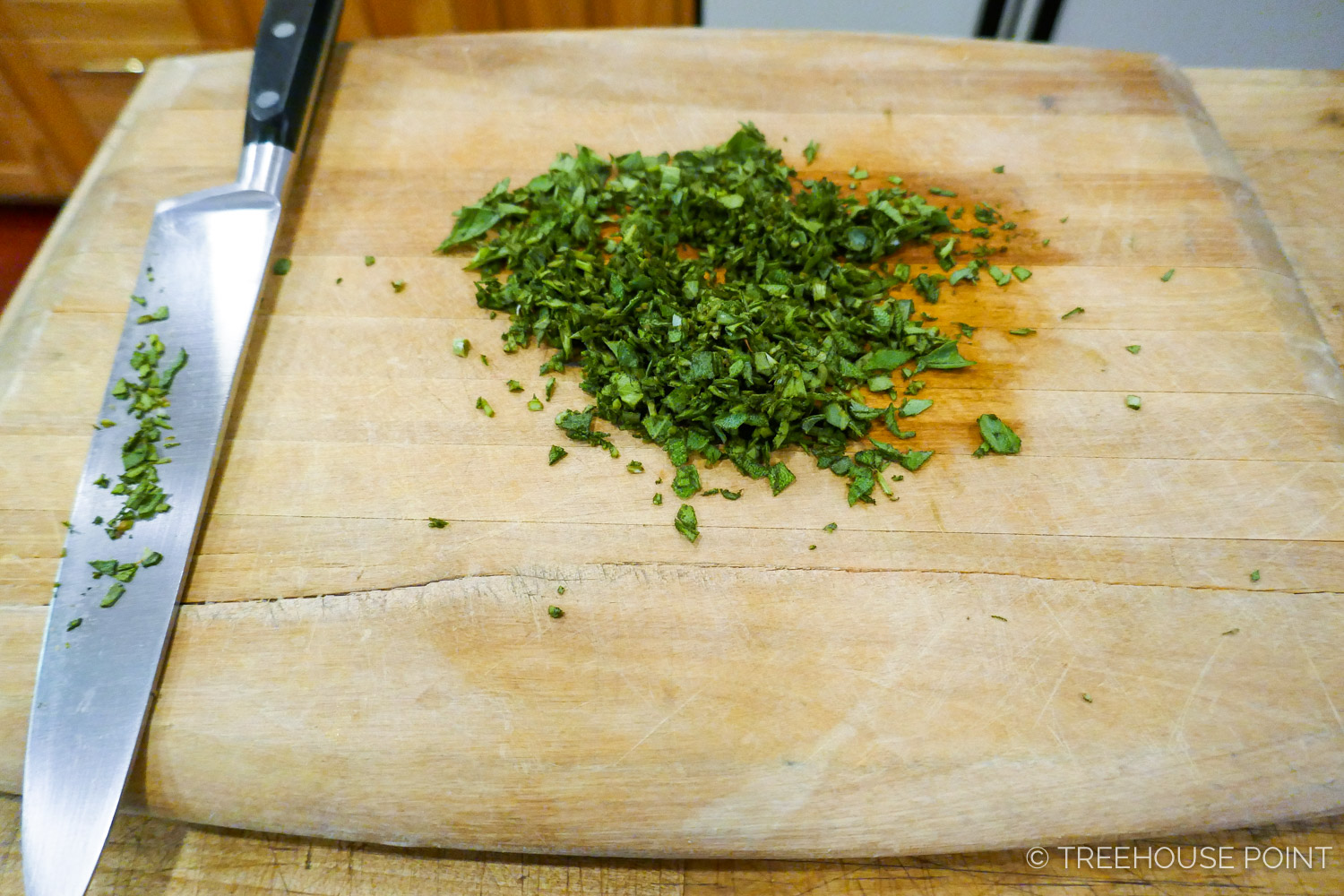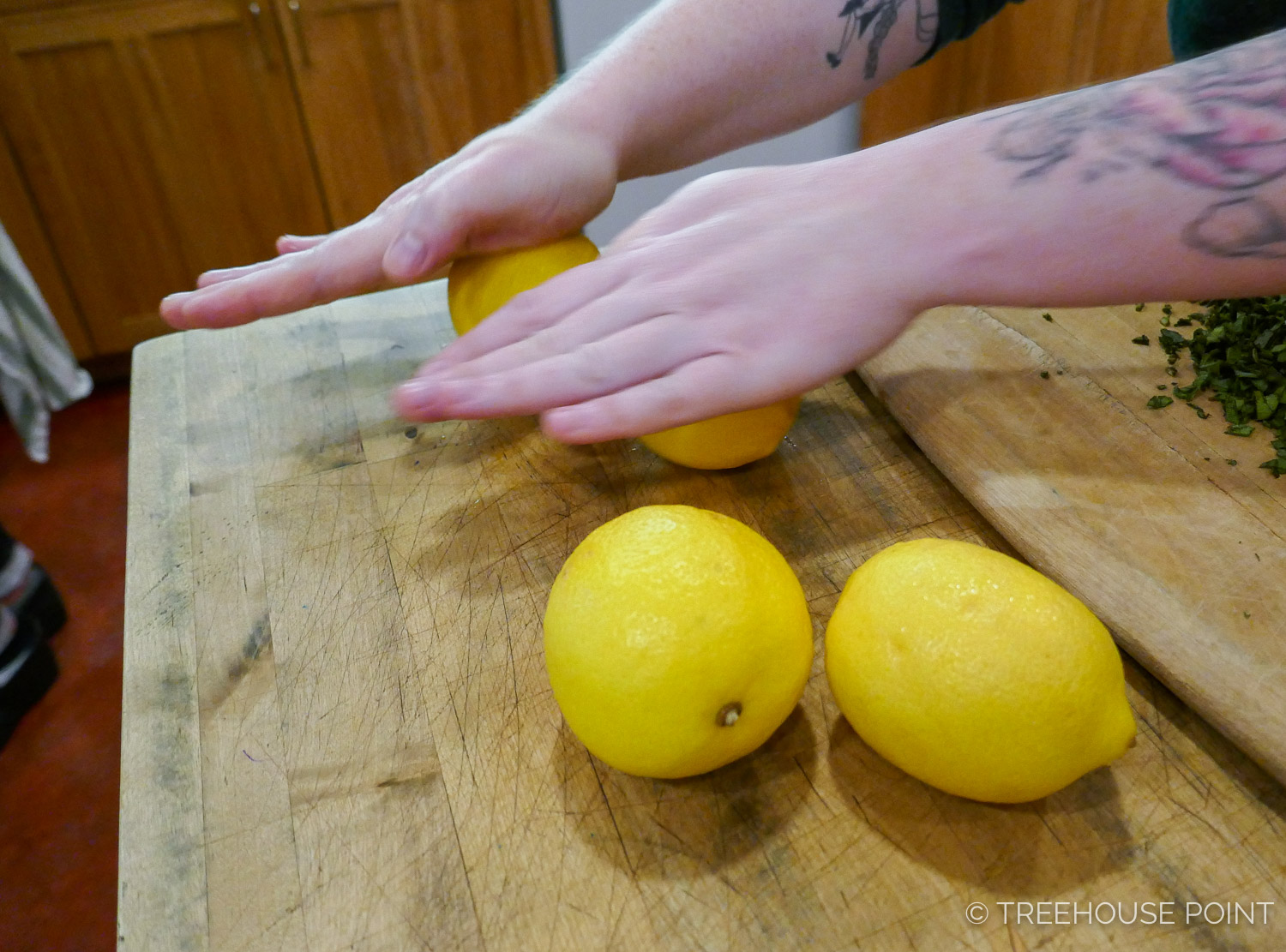 Chef Megan rolls lemons before slicing to release more juice. The lemon acts as a natural preservative and stabilizer, and adds a bit of tanginess!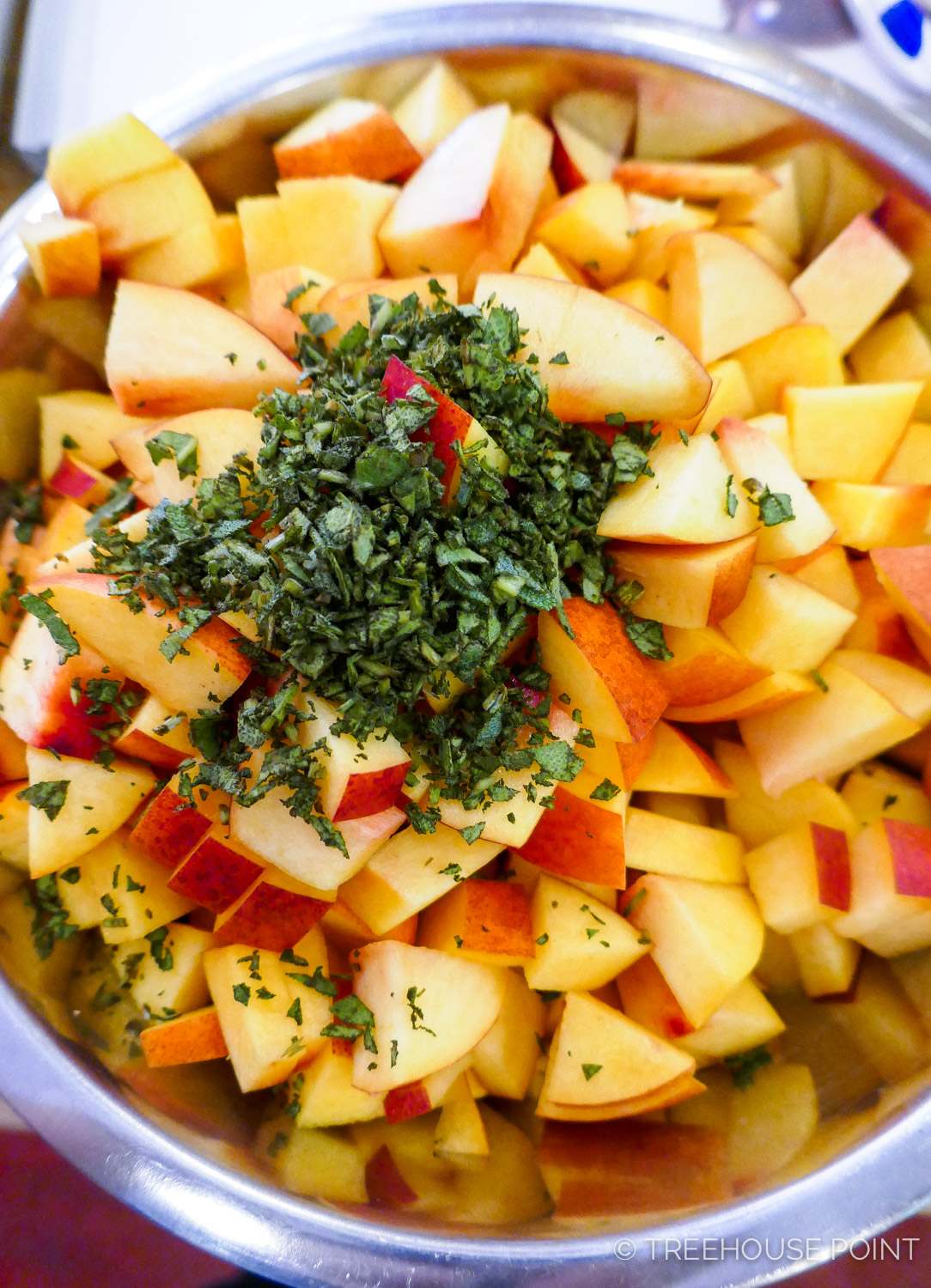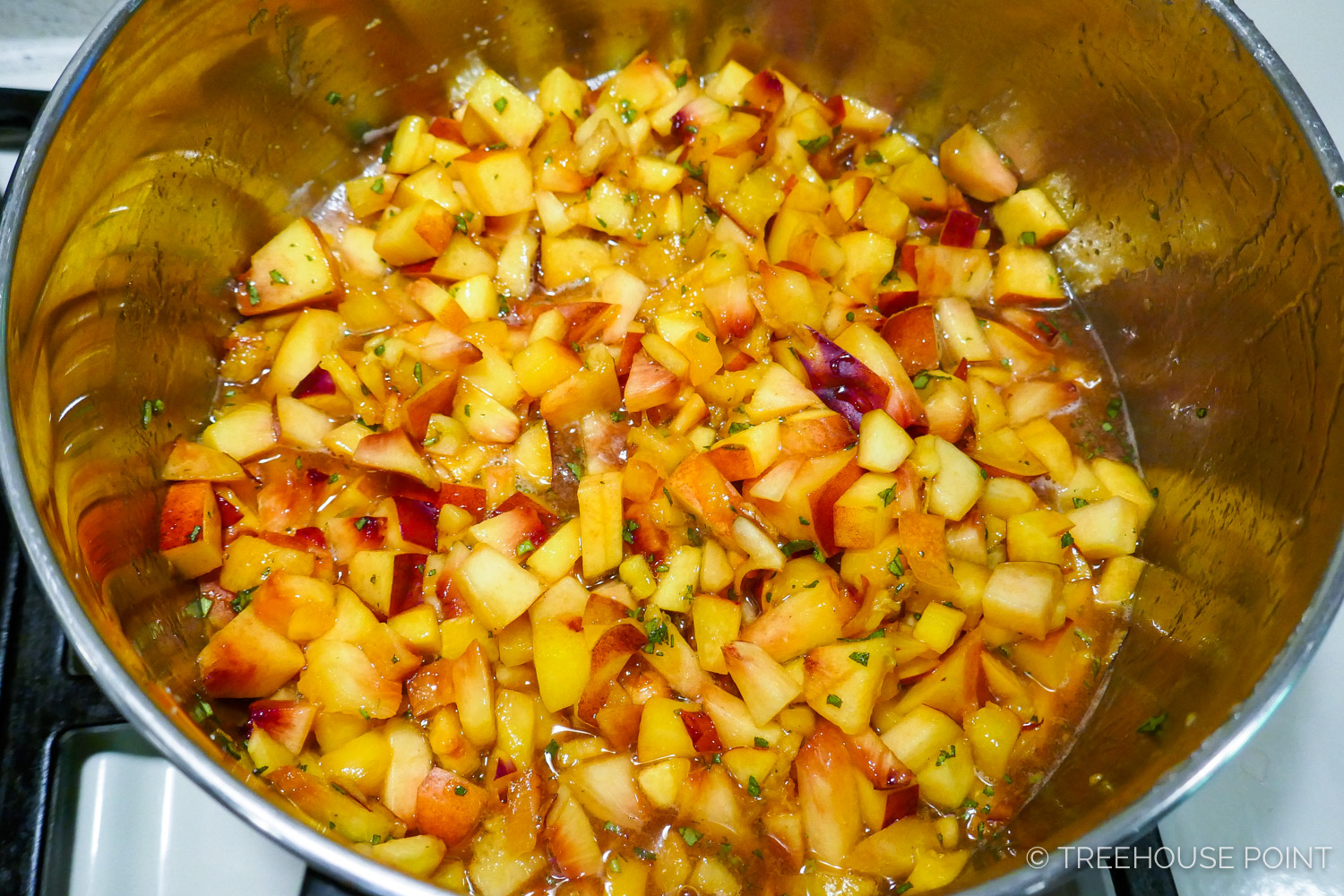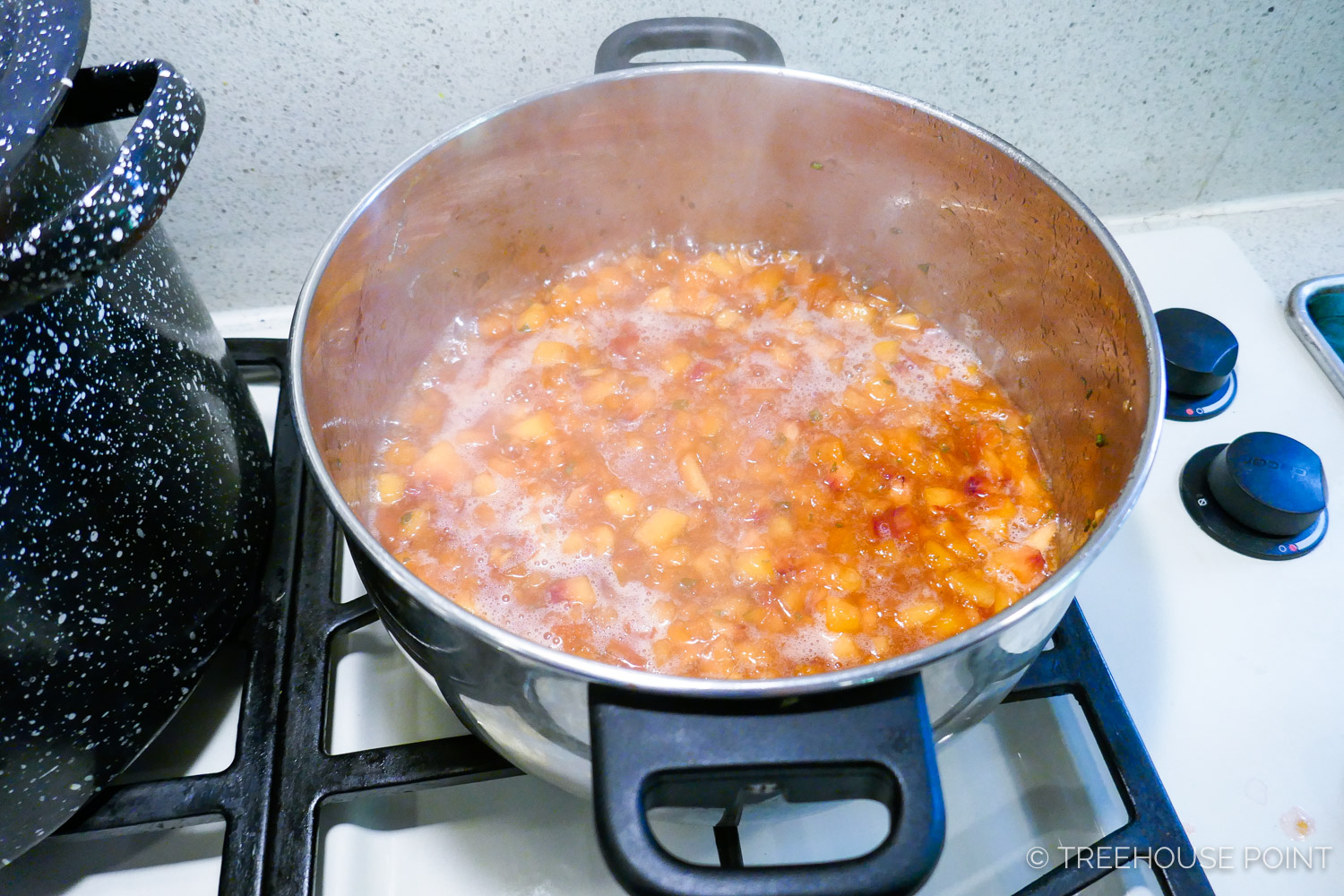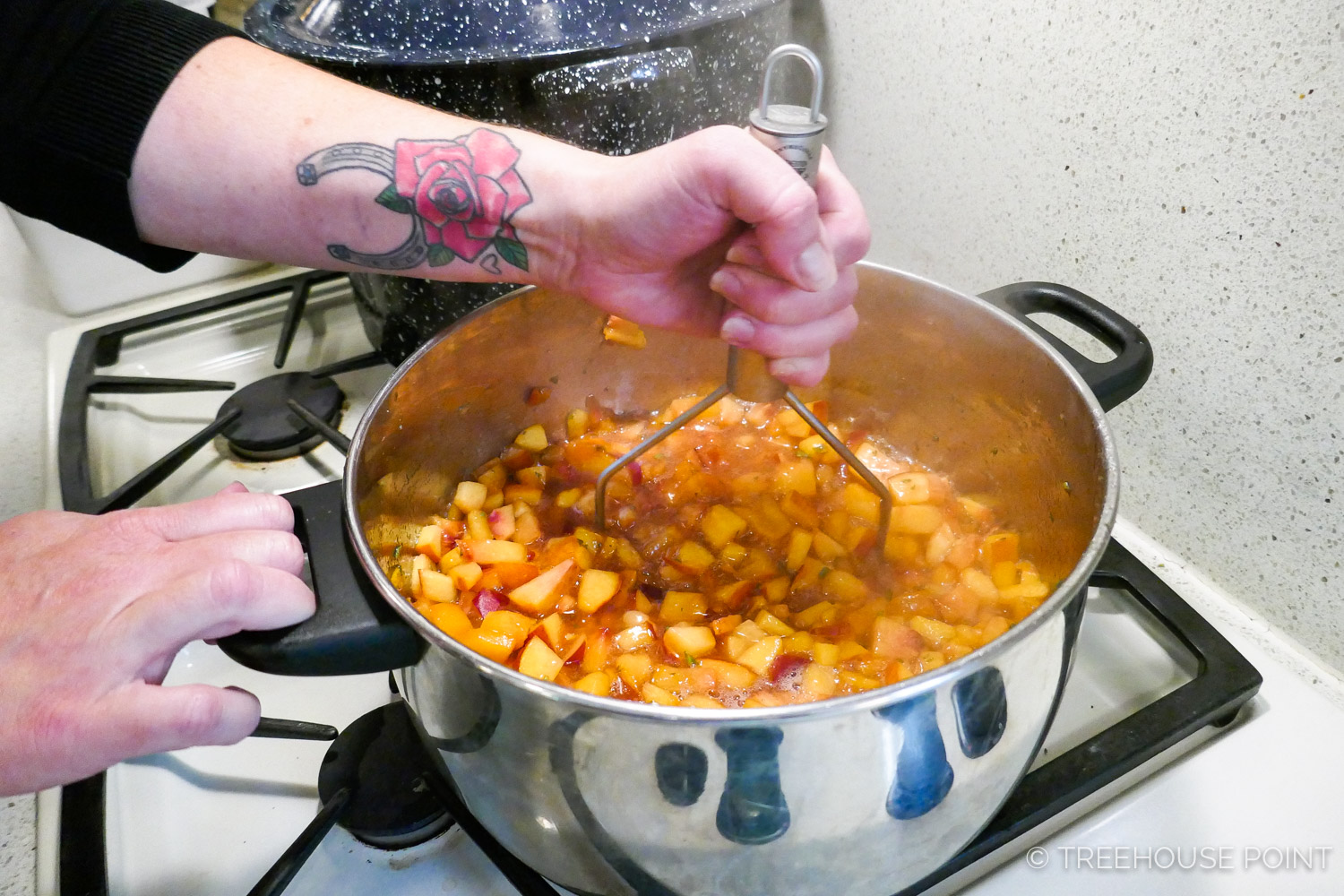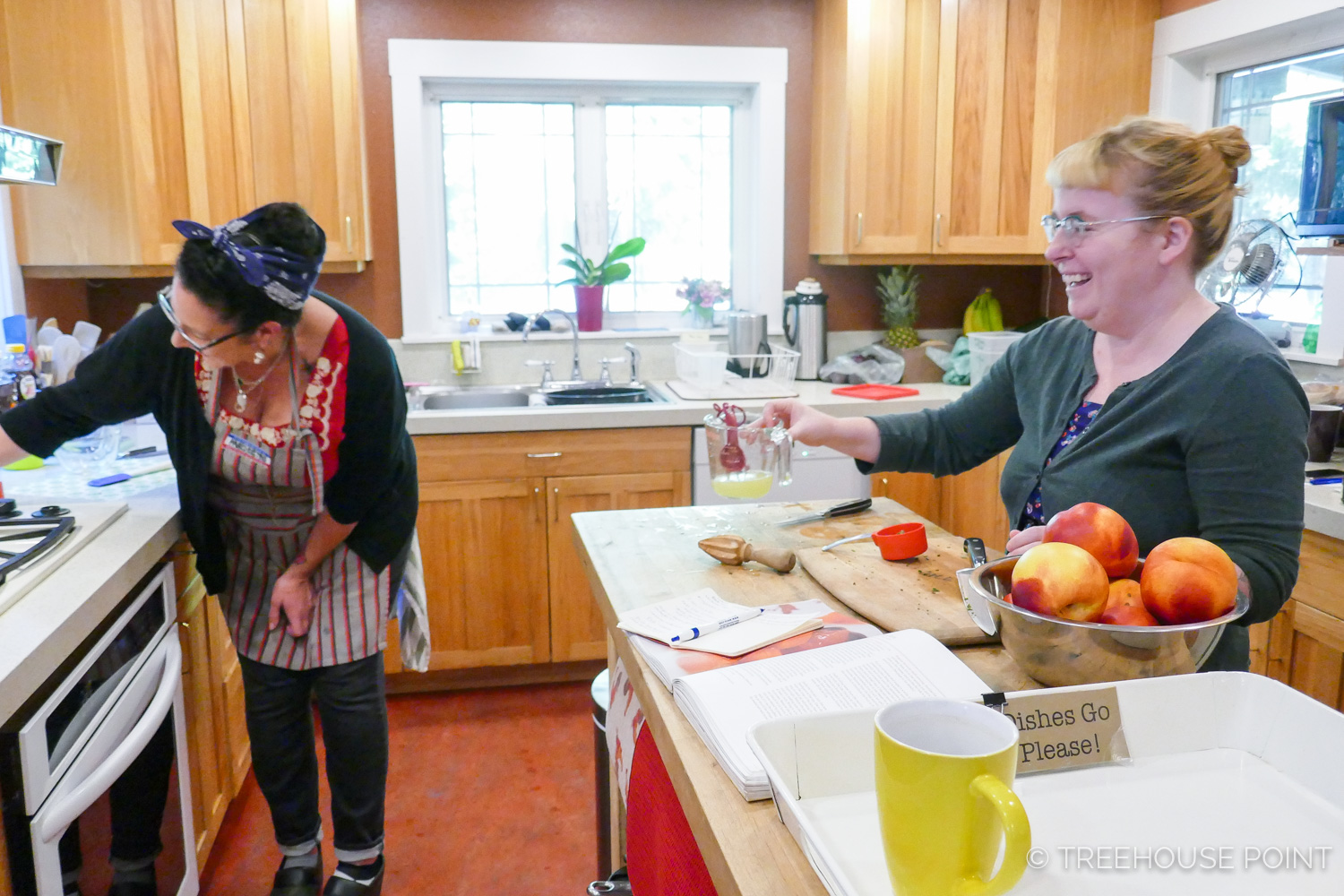 Self-described canning enthusiasts Megan and Fara have fun cooking up new breakfast delicacies at TreeHouse Point.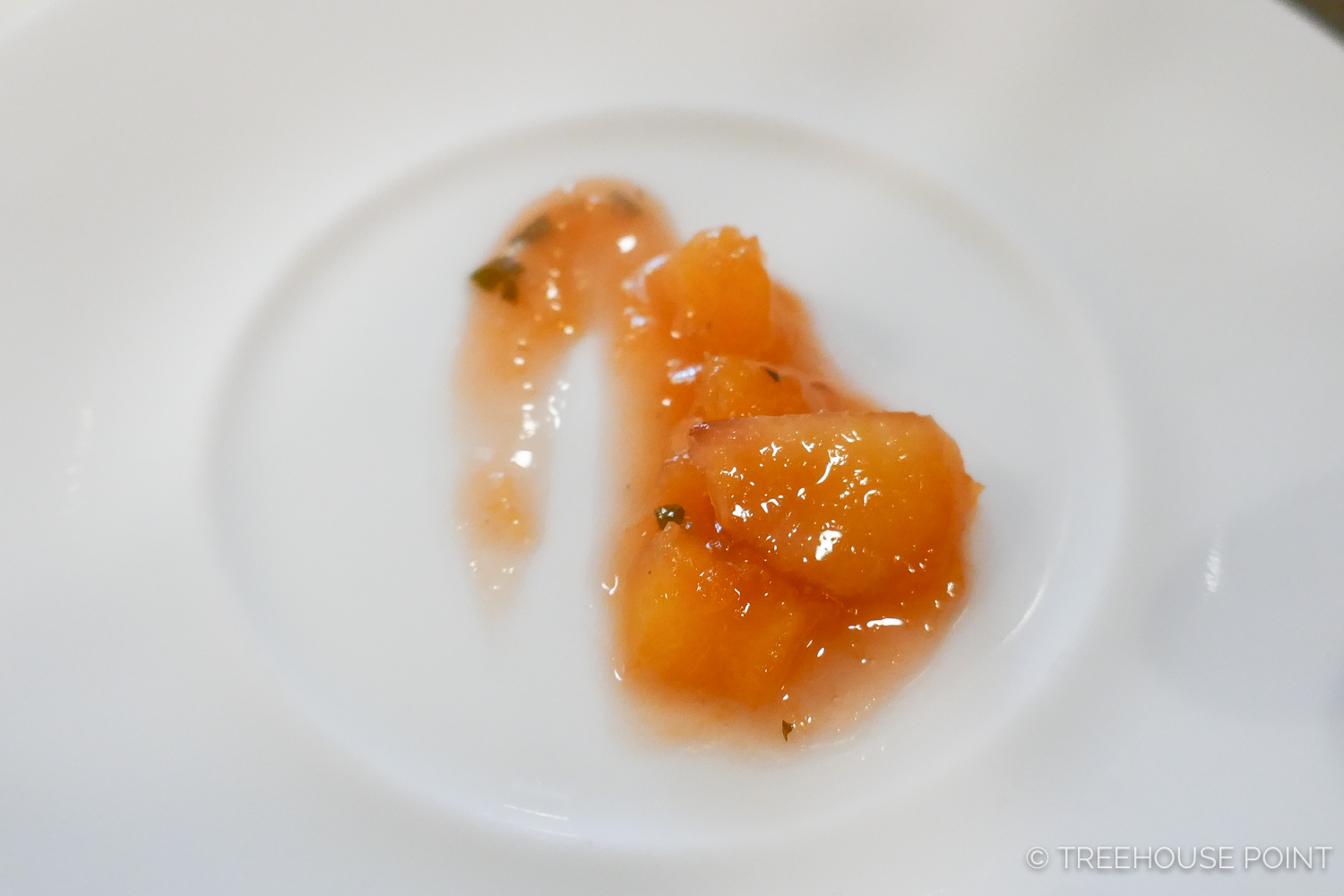 When a path through a sample of jam holds firm, the mixture has gelled enough for canning.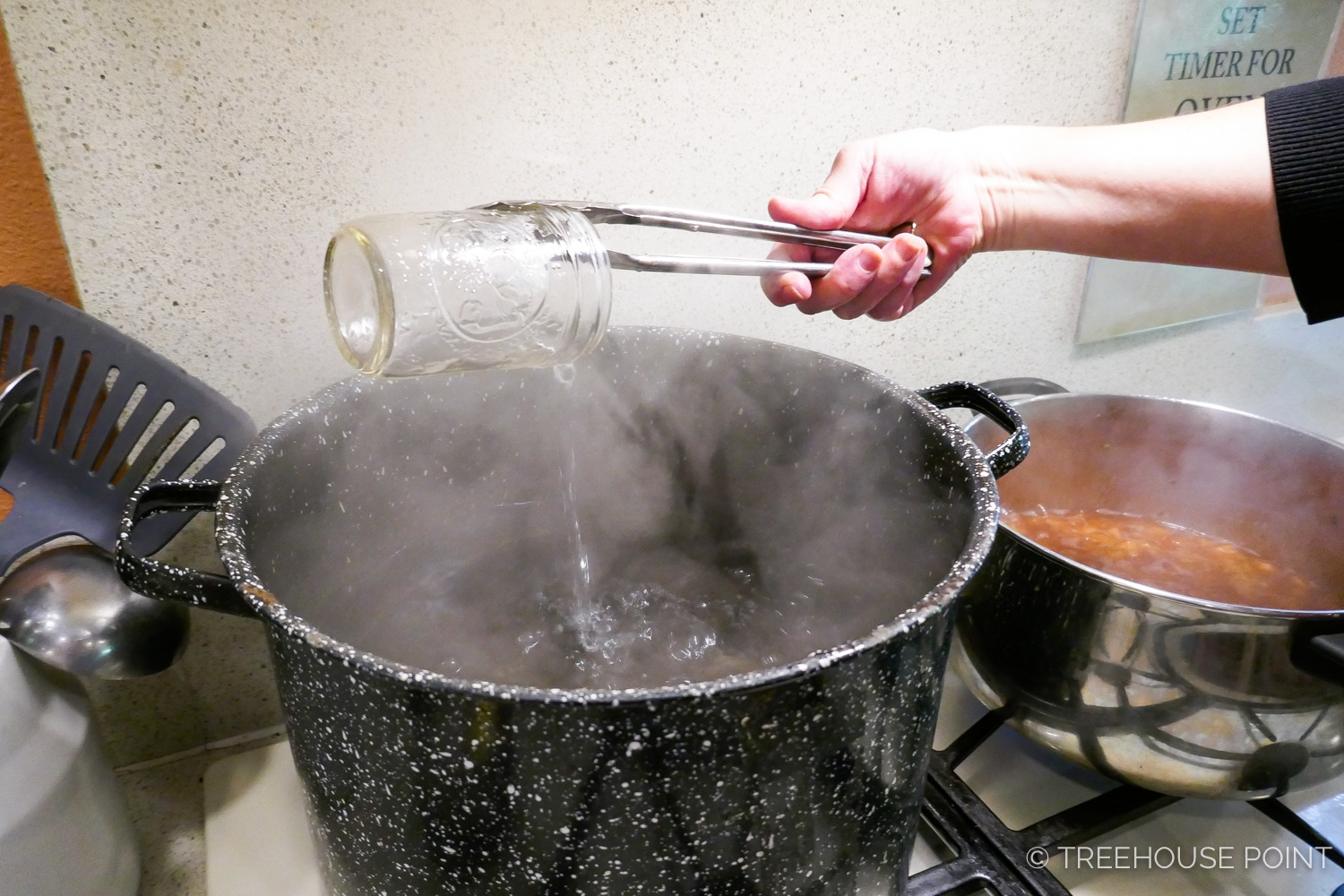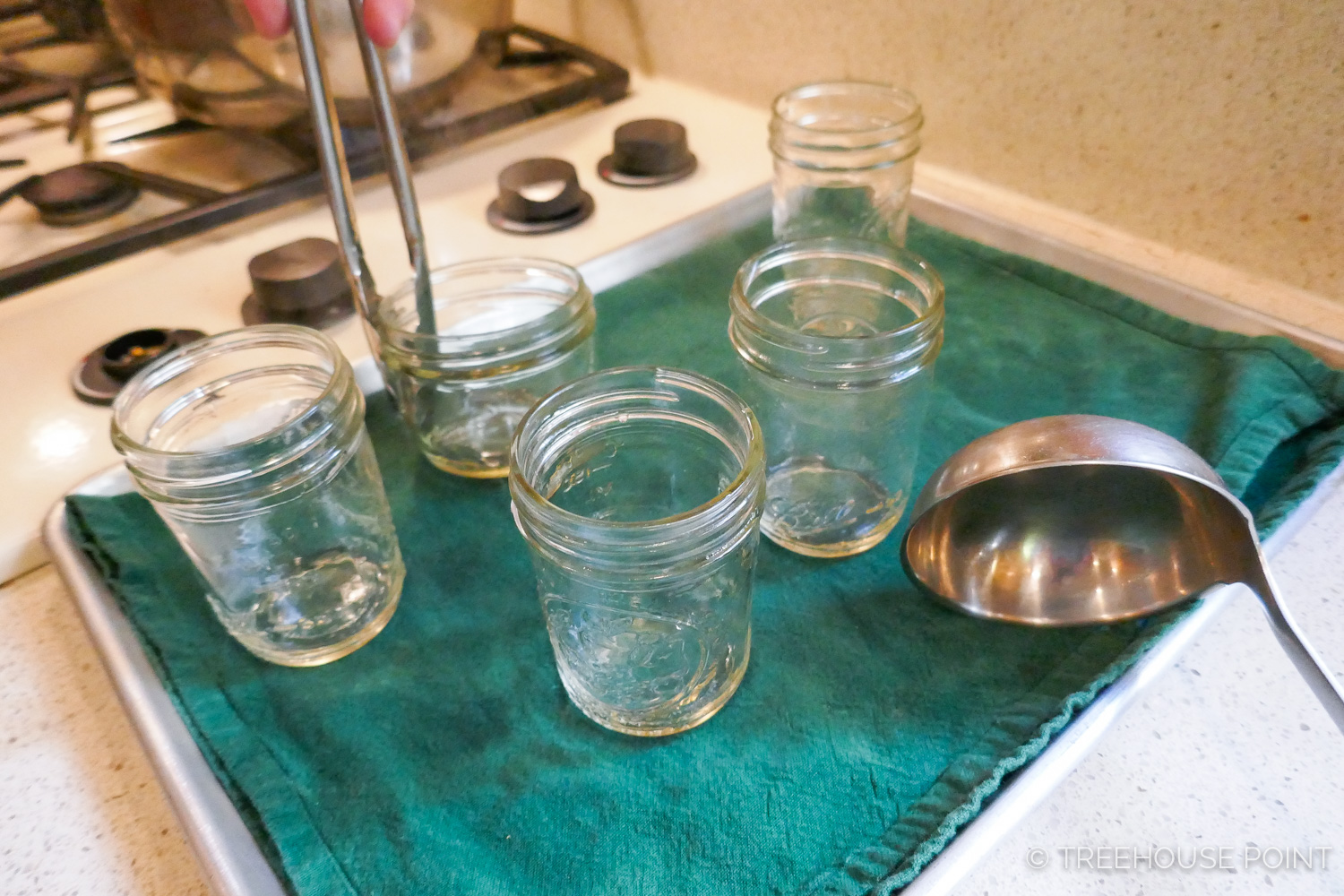 Always sterilize jars and lids prior to canning.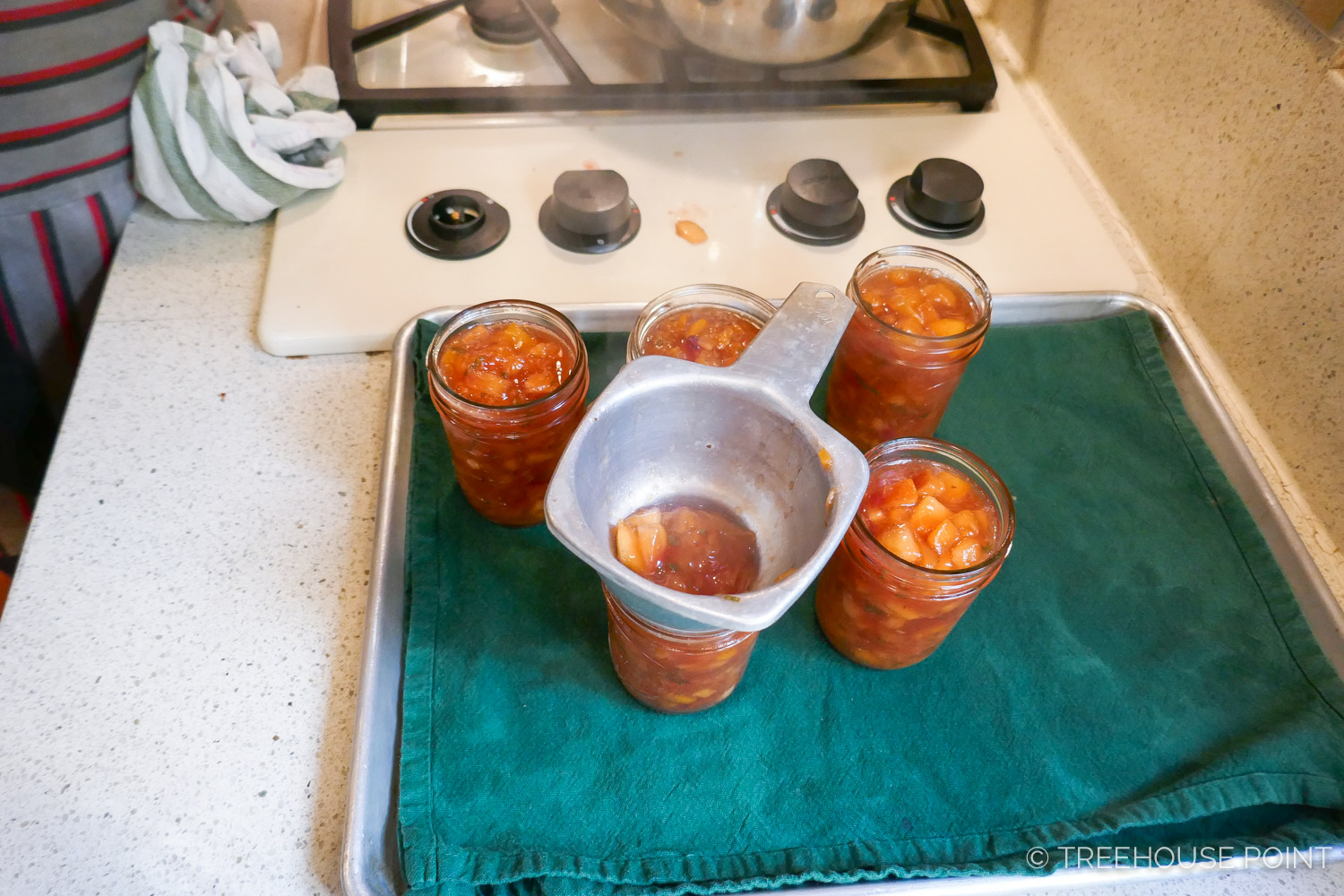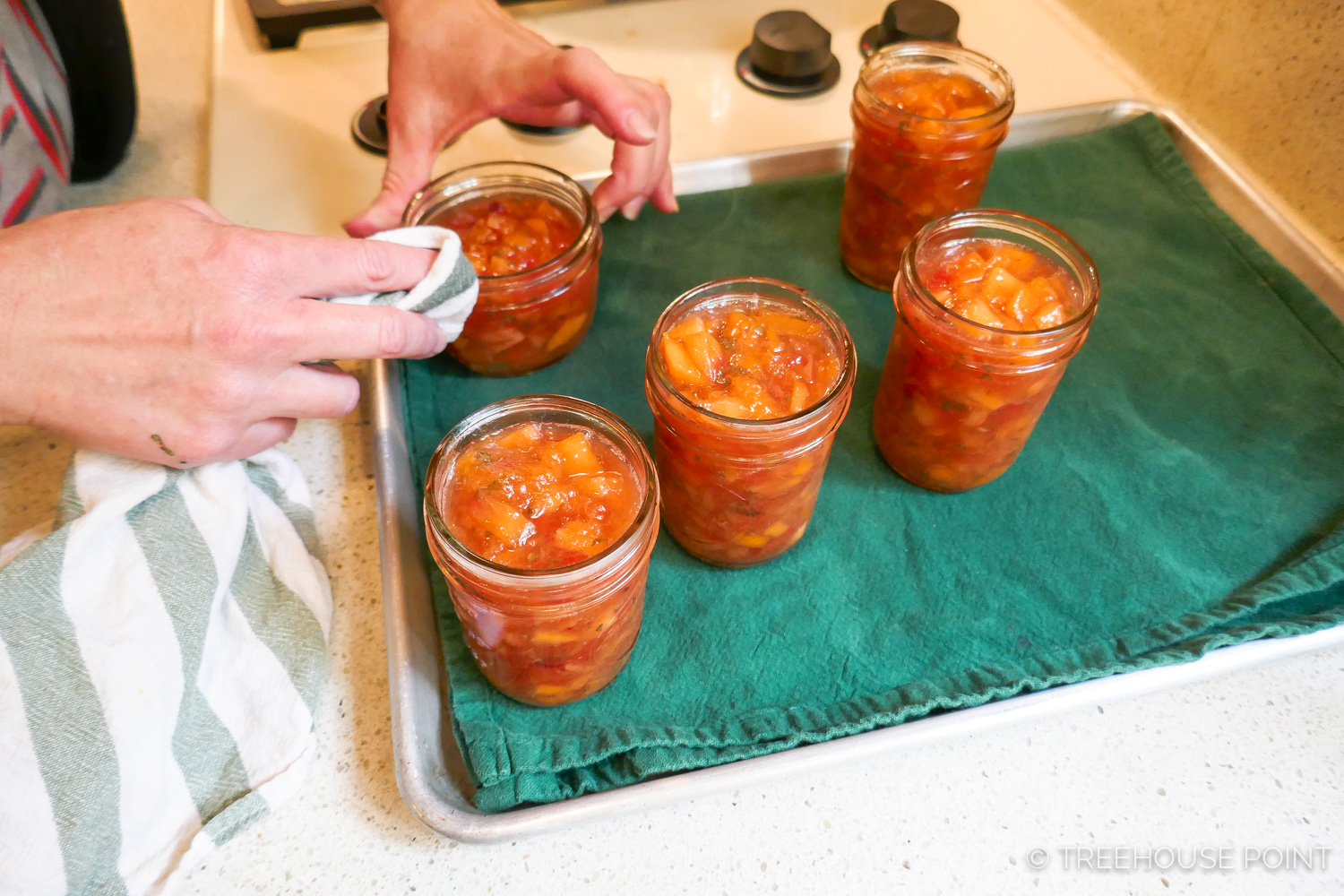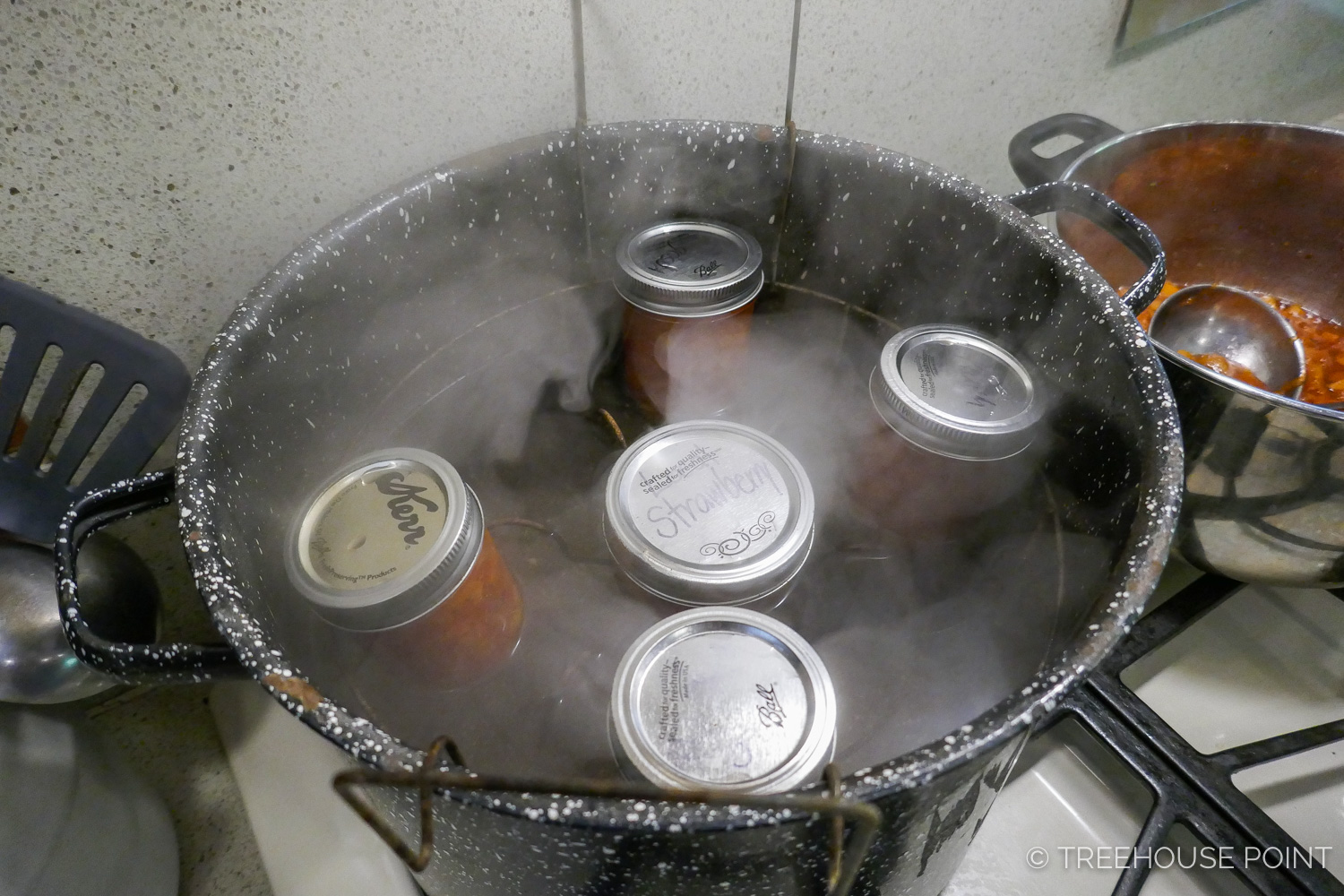 It's important to use a metal canning rack to elevate jars from the bottom of the pot when boiling.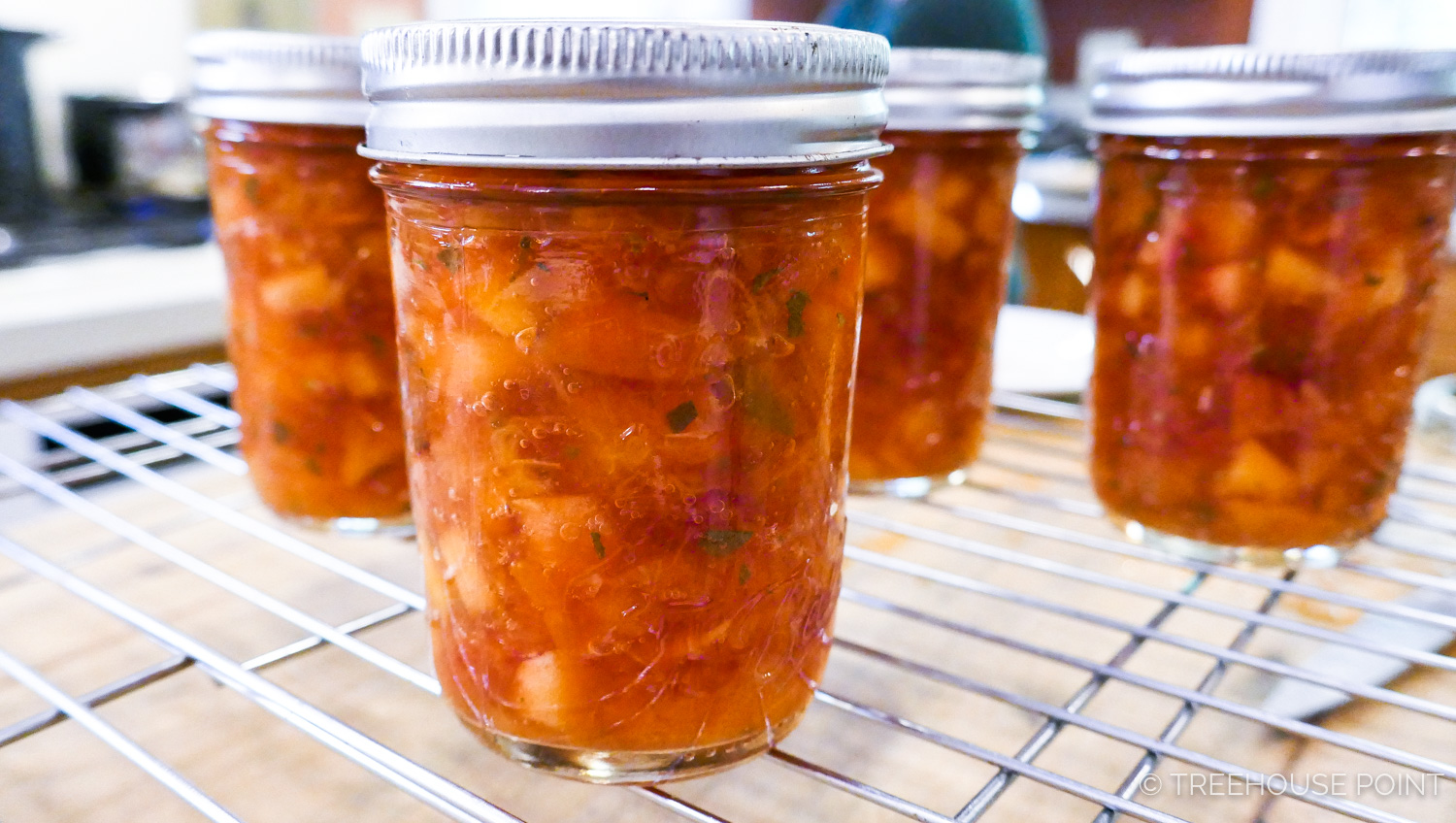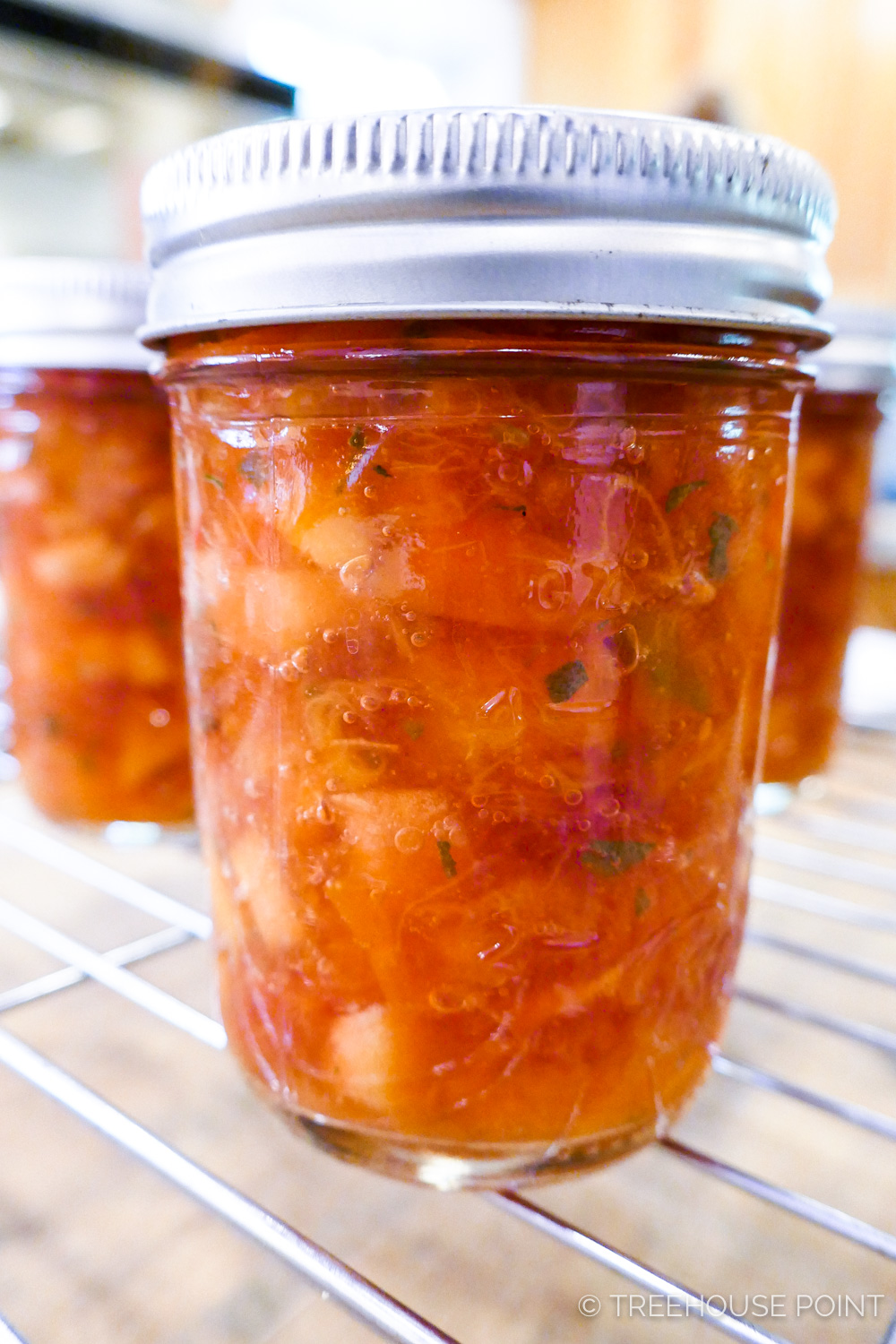 Nectarine jam tastes as good as it looks.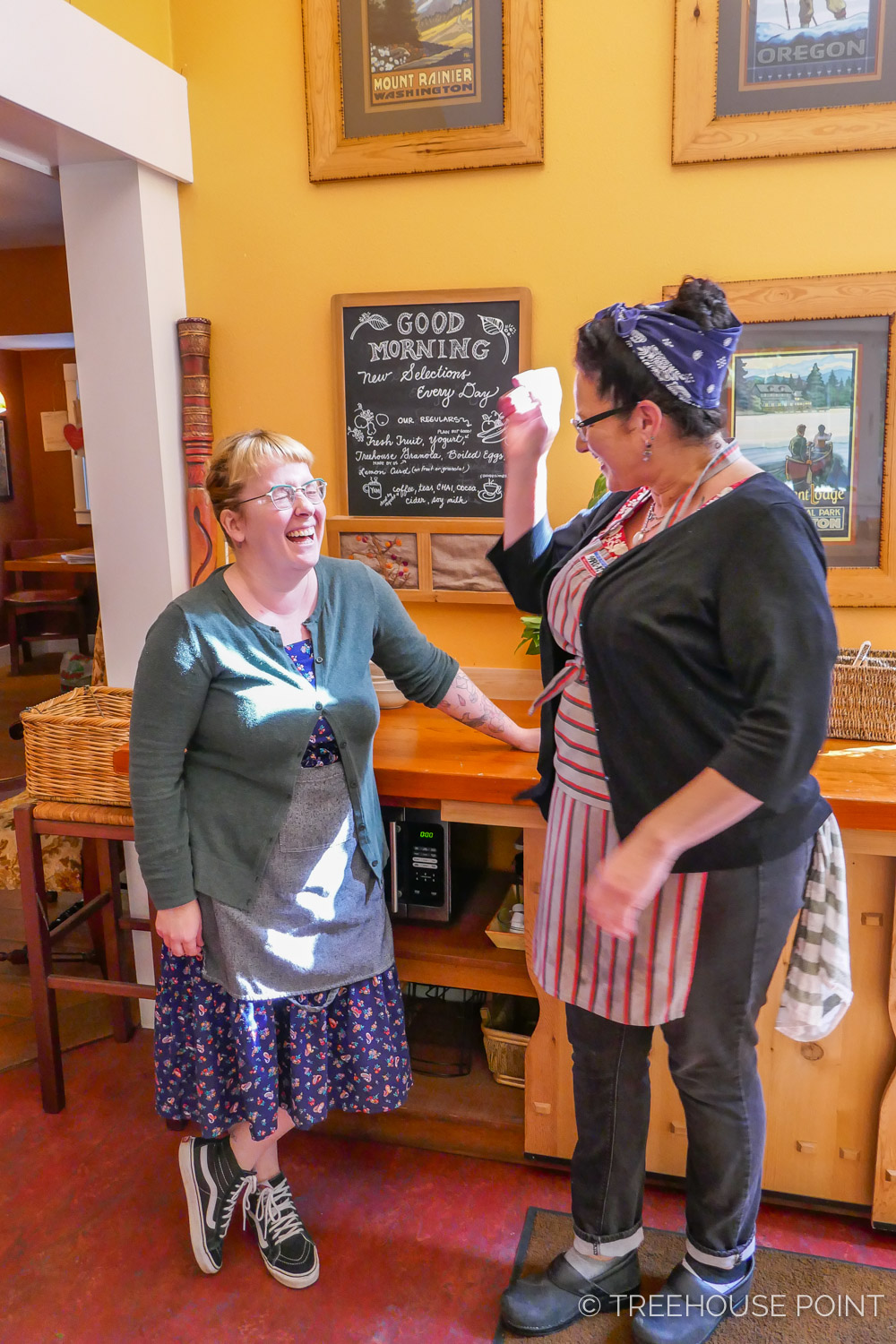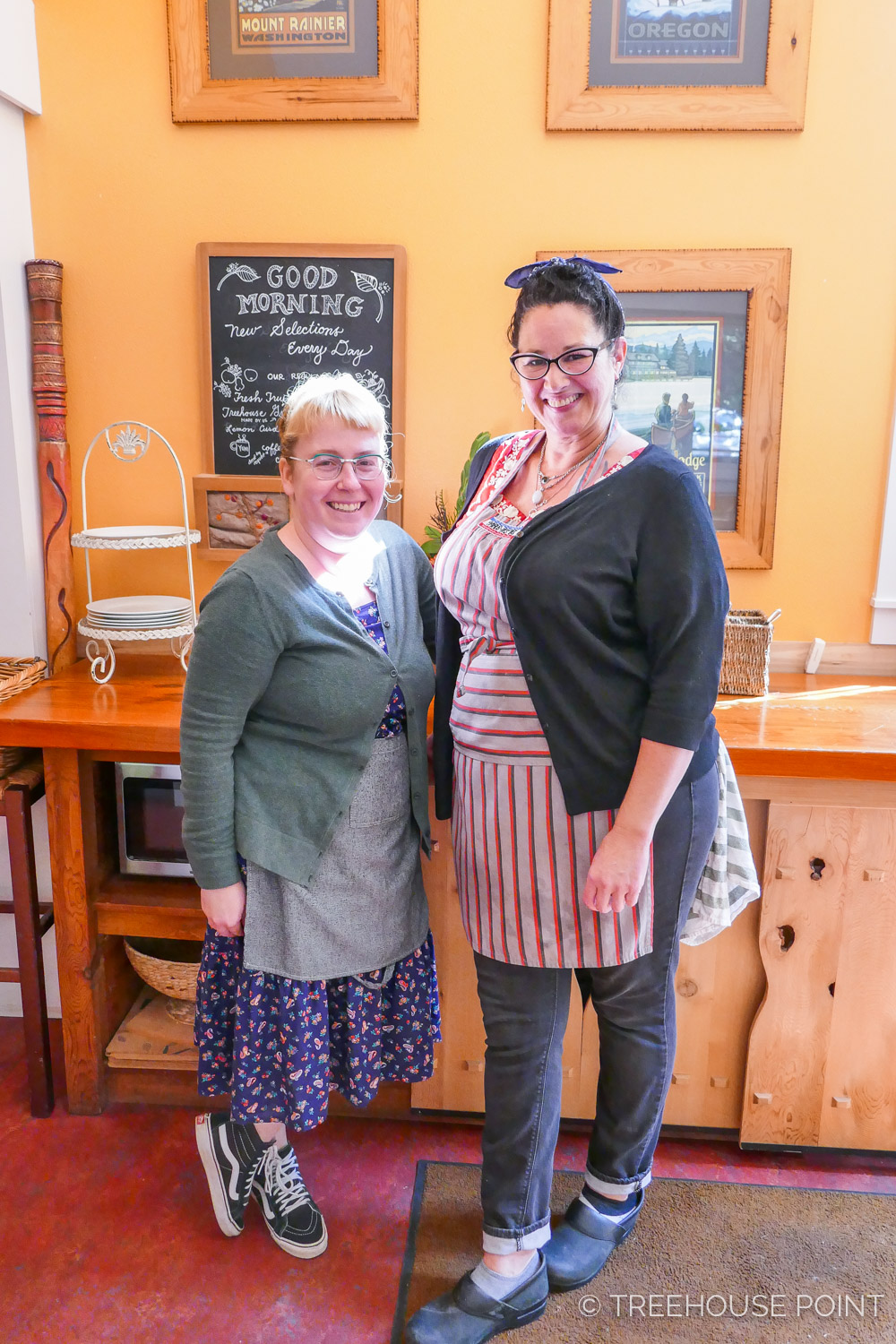 Thanks for the canning inspiration, Megan and Fara!
Stay tuned for more recipes from TreeHouse Point (butternut and chorizo breakfast tamales, anyone?) and let us know if you make your own nectarine jam using #treehousepointjam on Instagram.
Keep up on TreeHouse Point happenings on Instagram and Facebook. And for wedding inspiration and a peek inside the treehouses, check out TreeHouse Point's boards on Pinterest.
To the trees!