Todd and Gwen had dreamed of building a treehouse at their home in Baton Rouge, Louisiana, for years. As a kid, Todd had spent hours outside building adventurous treeforts with friends. He and Gwen hoped to share this fun-loving, explorative spirit of treehouses with the kids in their neighborhood. Pete and the crew were ecstatic to bring Todd and Gwen's lofty treehouse dreams to life!
Read on for details and photos of this sprawling treehouse (one of the largest we've ever built!)…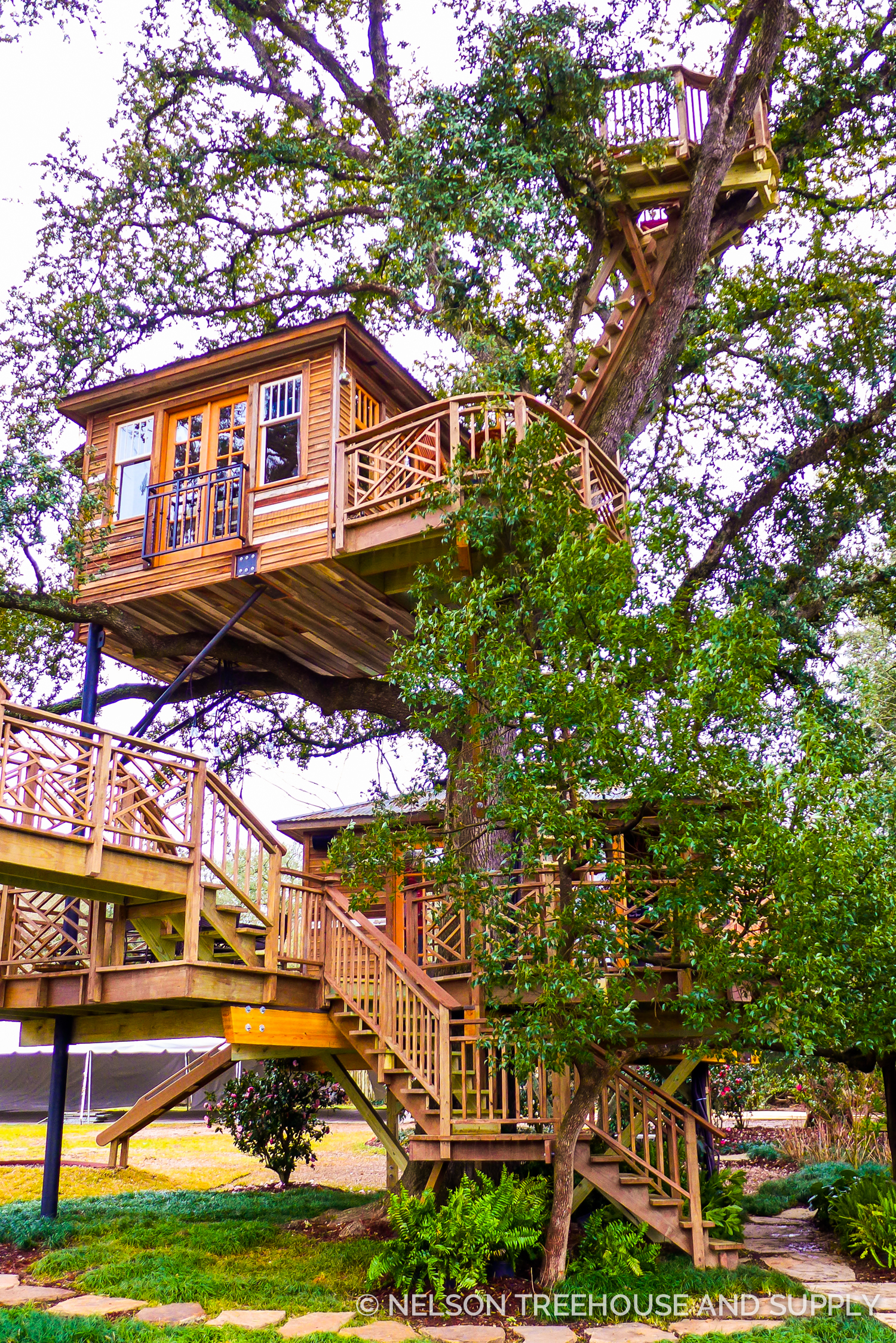 Todd and Gwen's towering treehouse consists of three levels of platforms, a slide, and a 65-foot suspension bridge to additional viewing stations. The steps to the first level lead to enjoy a spacious deck, cozy living space, and bar. A classic ship's ladder takes guests to the second level, which holds an art studio and comfy Murphy bed. Finally, those brave of heart can scurry up to the 22-foot-tall crow's nest for breathtaking views of the bayou below. This treehouse is the perfect place to fill with generations of laughter and love, and (as they say in Louisiana) "pass a good time!"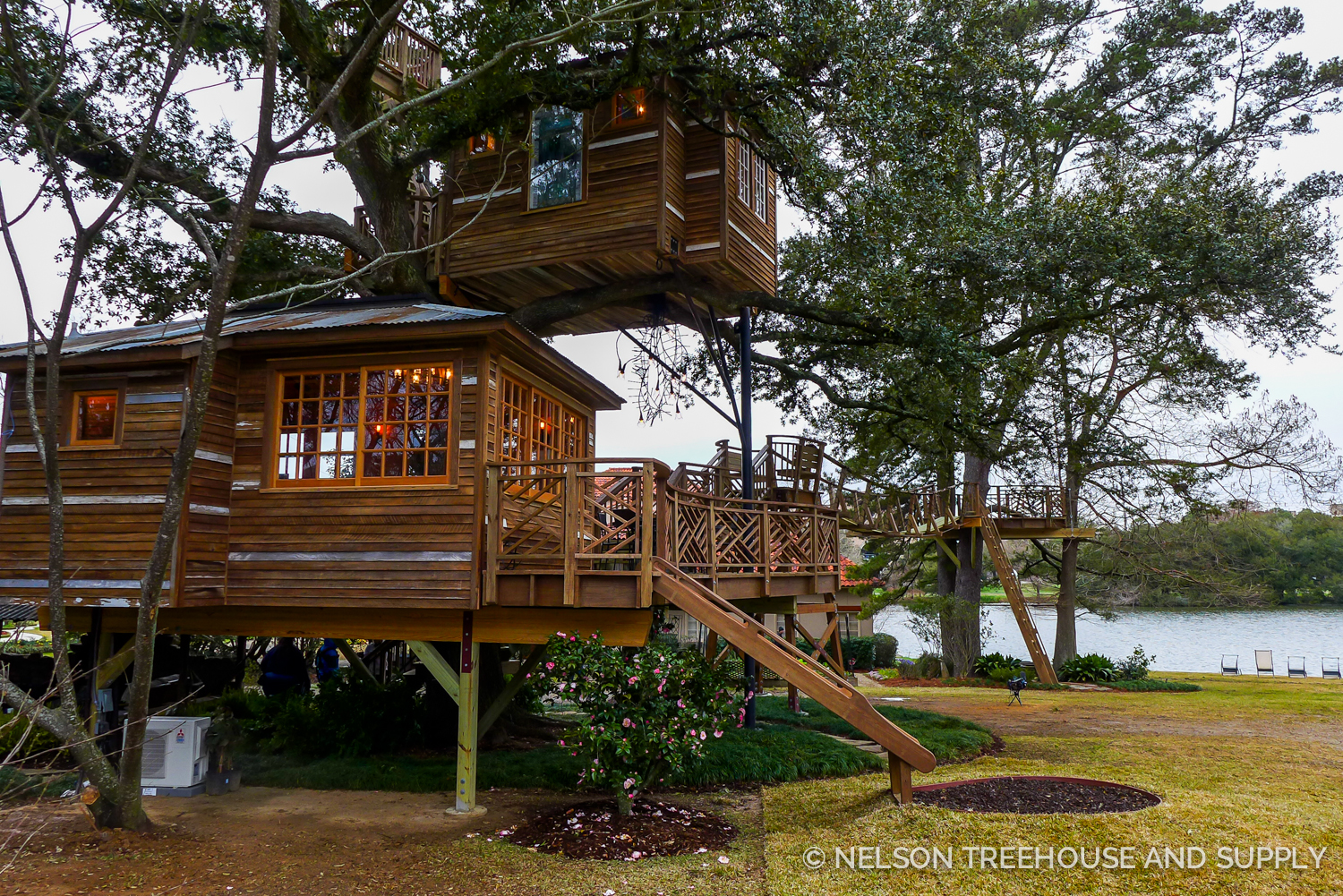 Ship's ladders, a slide, bouncy suspension bridge, and towering crow's nest make Todd and Gwen's treehouse an adventurer's palace!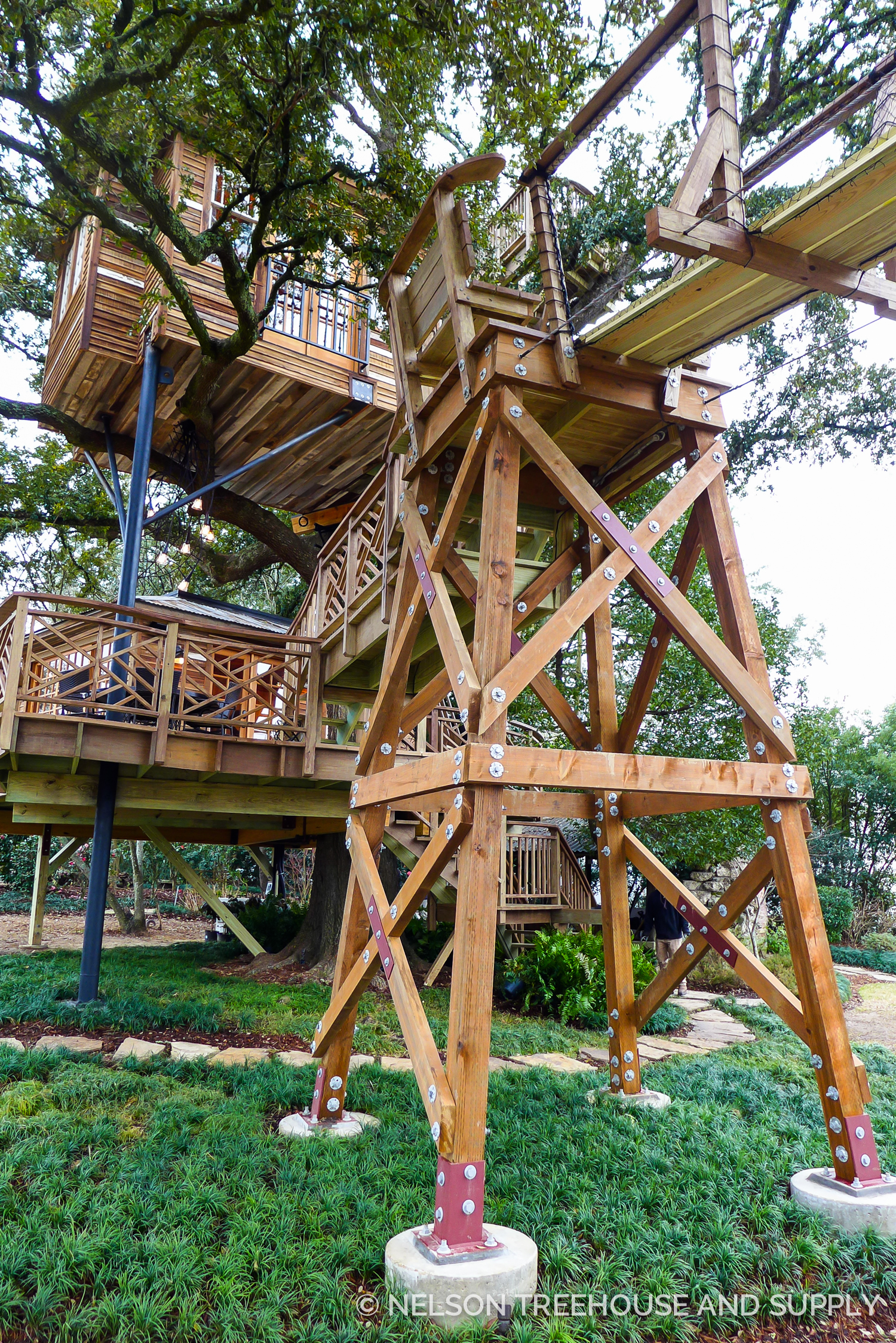 Concrete, 10 beefy TABs, and a 24-foot steel post provide rock-solid structural support for this expansive treehouse.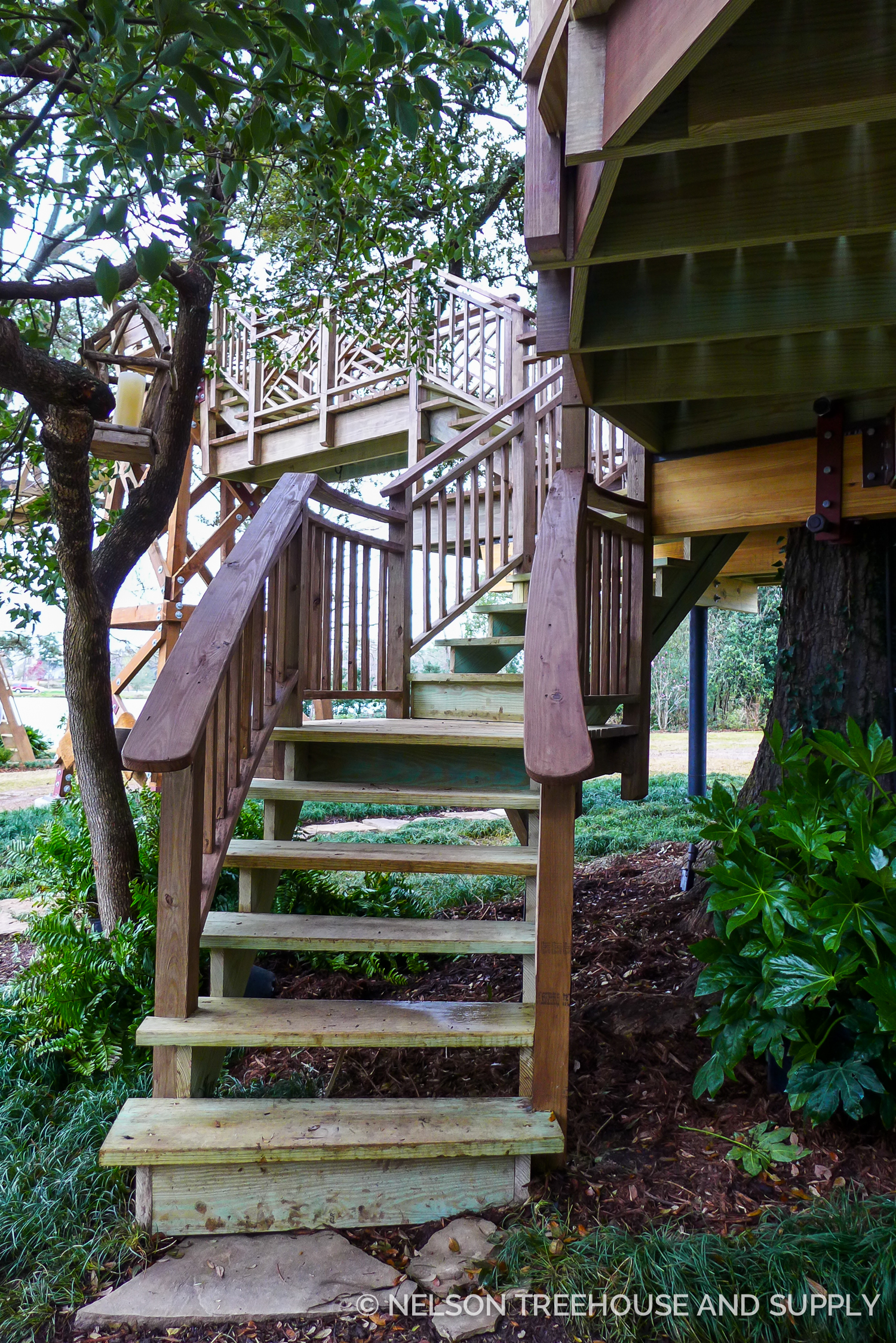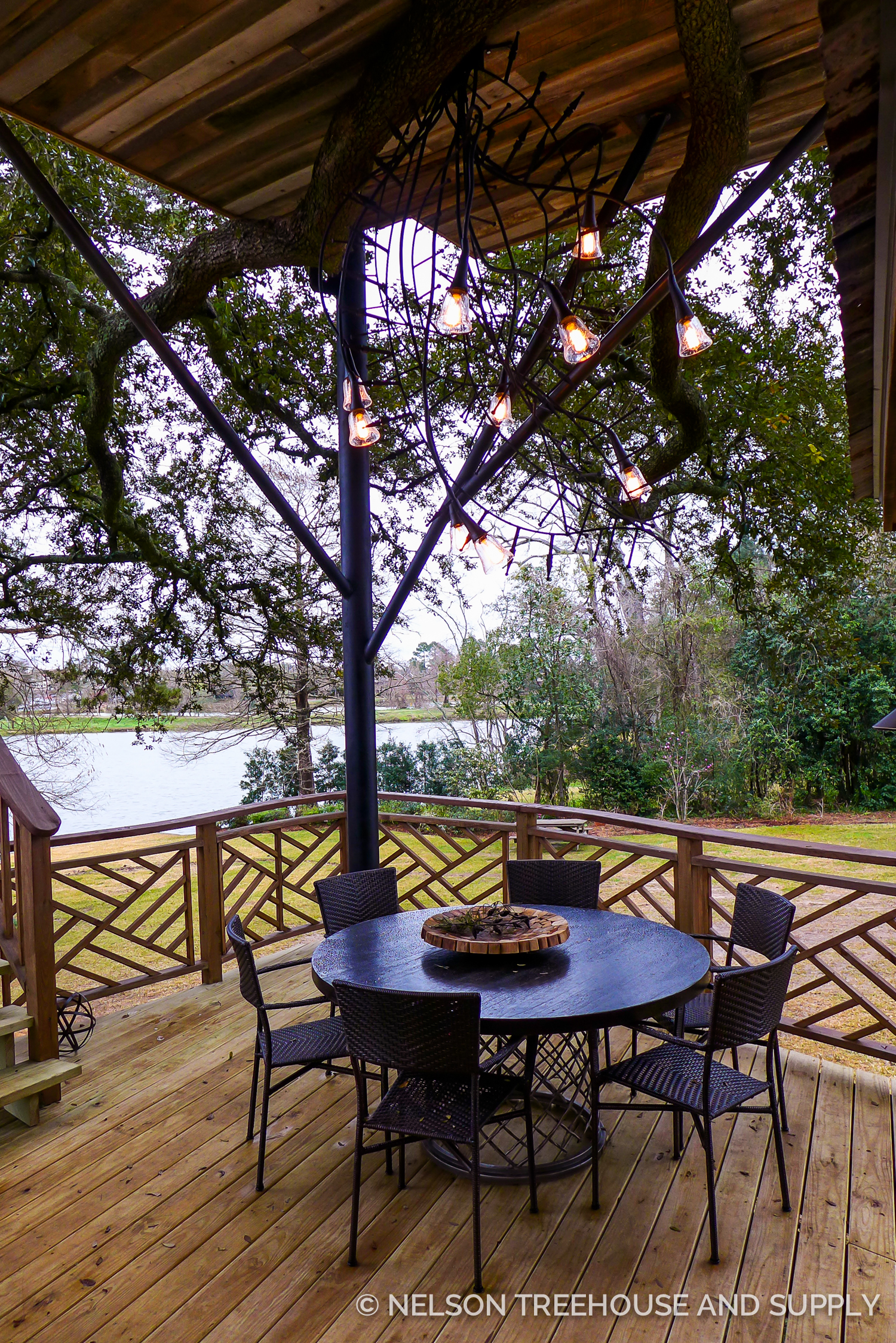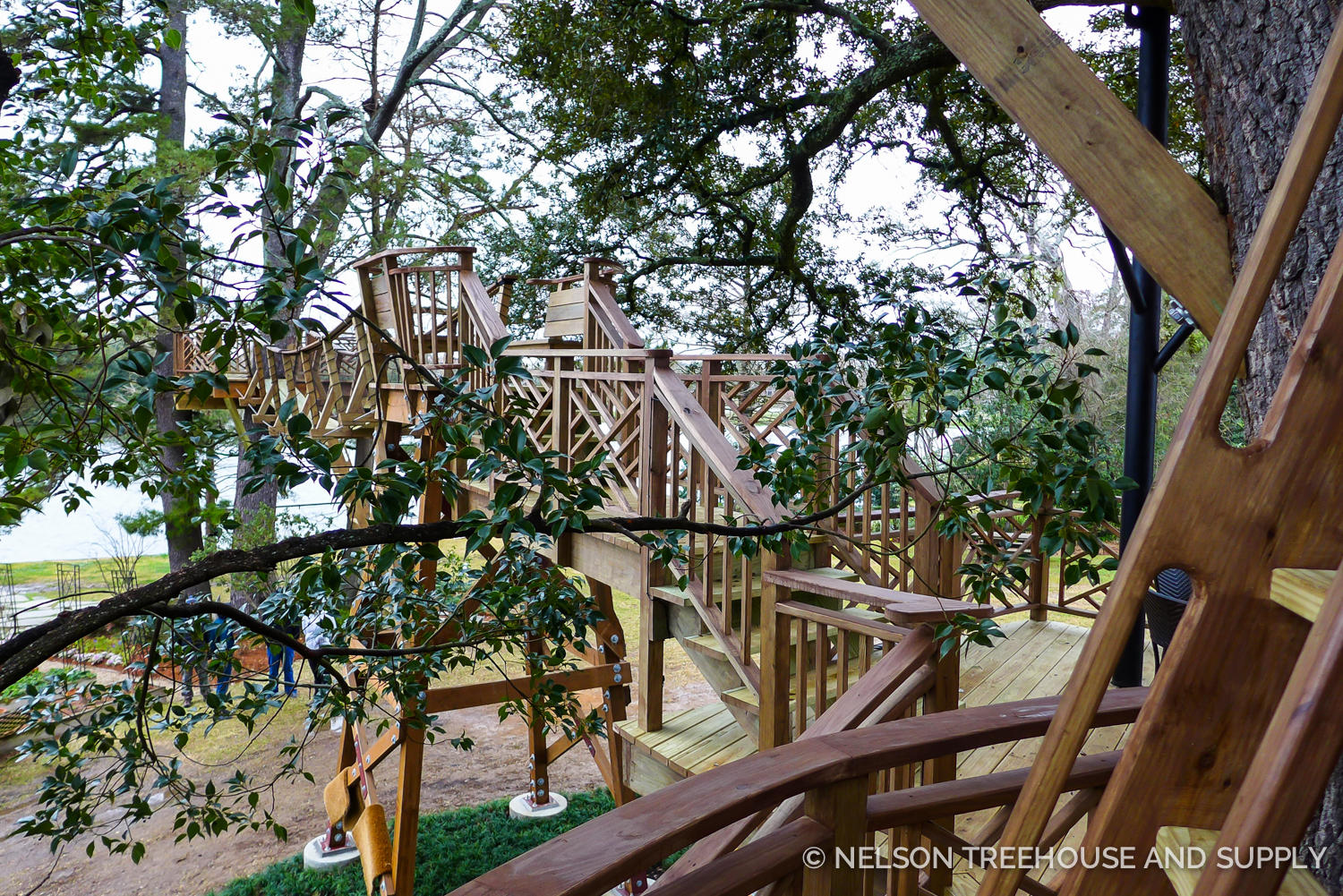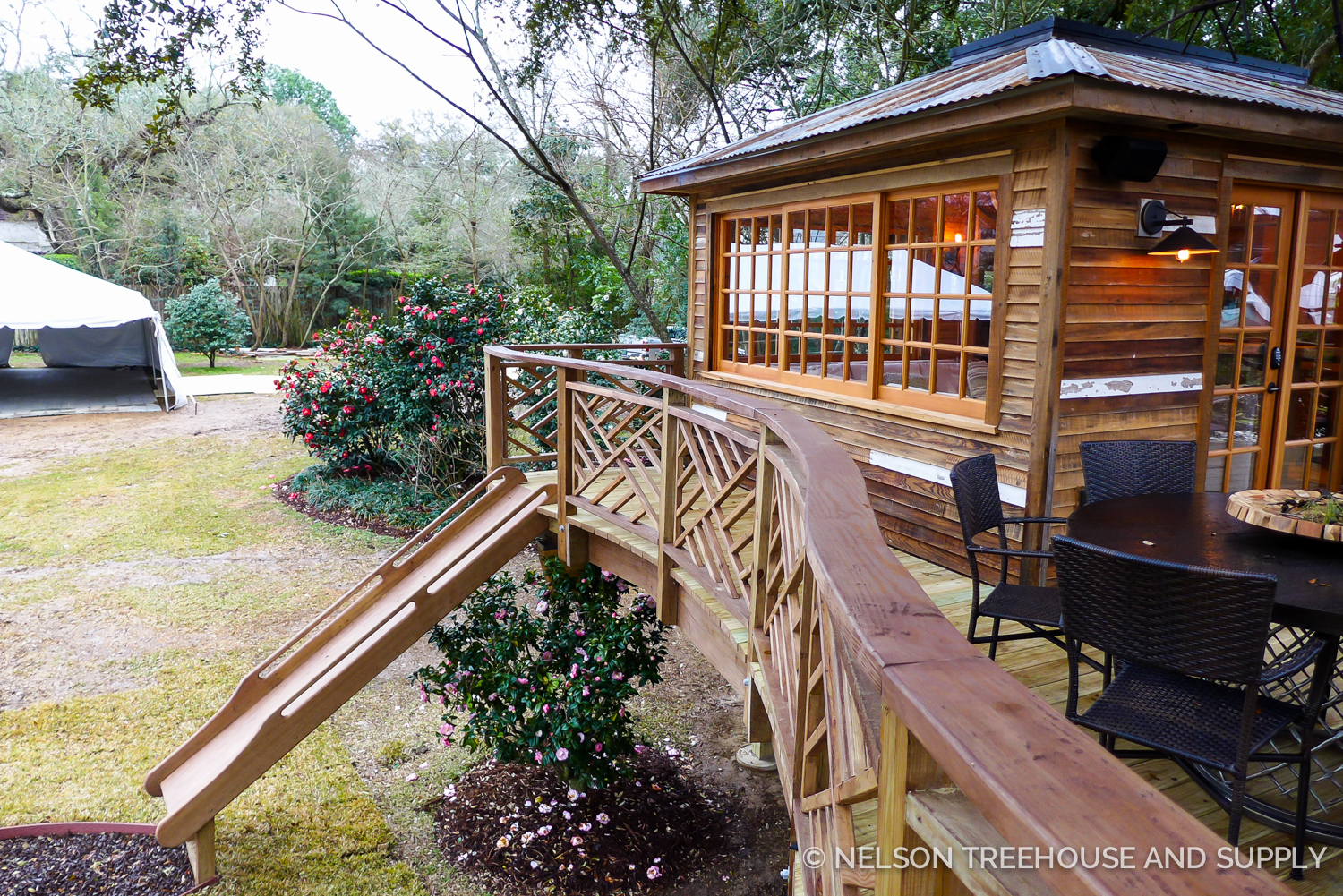 The first platform holds a spacious deck, outdoor seating space, and a room with a custom bar, cozy lounge, and toilet.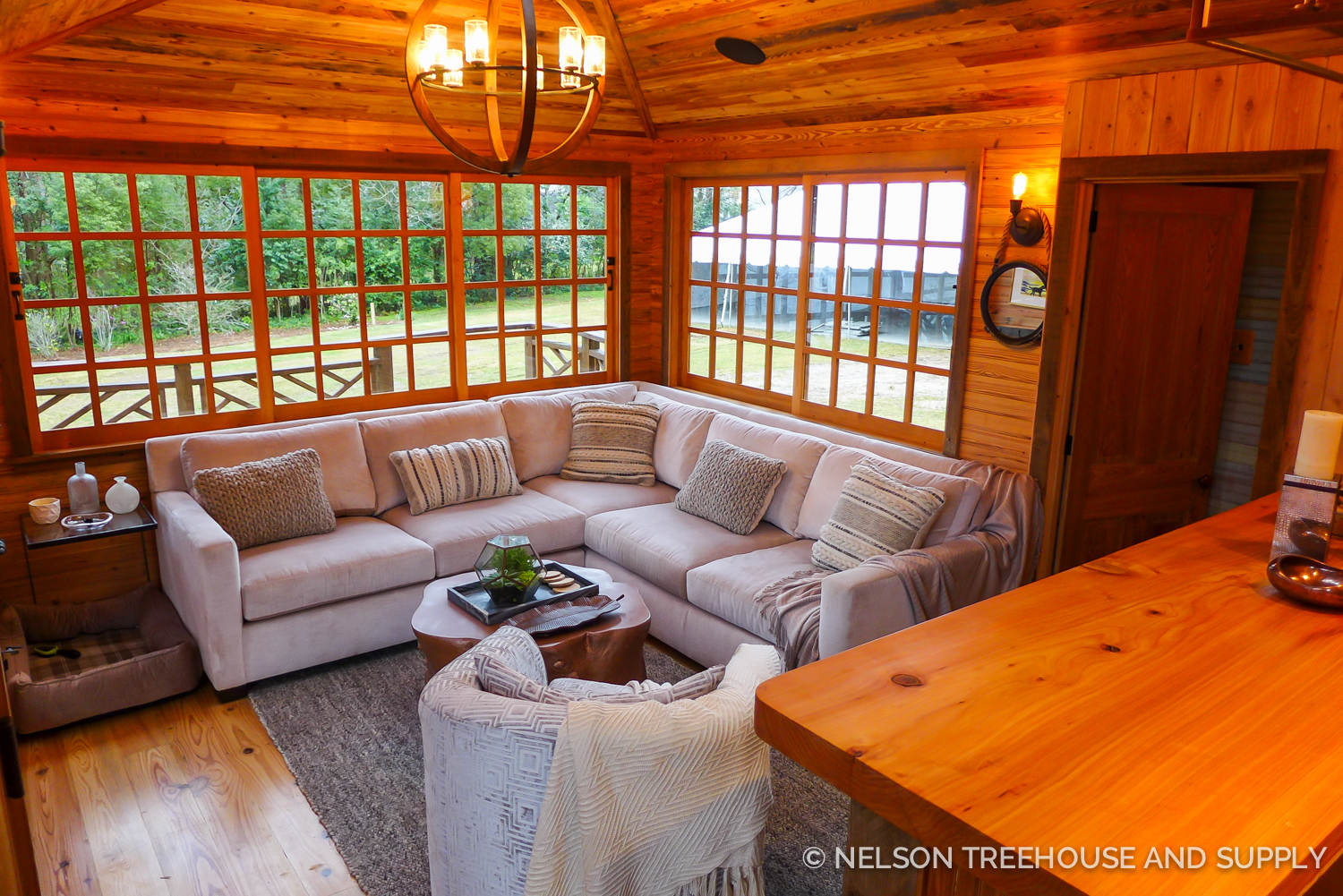 Pete and the crew integrated reclaimed wood for interior and exterior paneling. Much of the wood inside is recycled southern yellow pine. All this reclaimed wood gives Todd and Gwen's treehouse a dose of rustic character and a strong sense of place.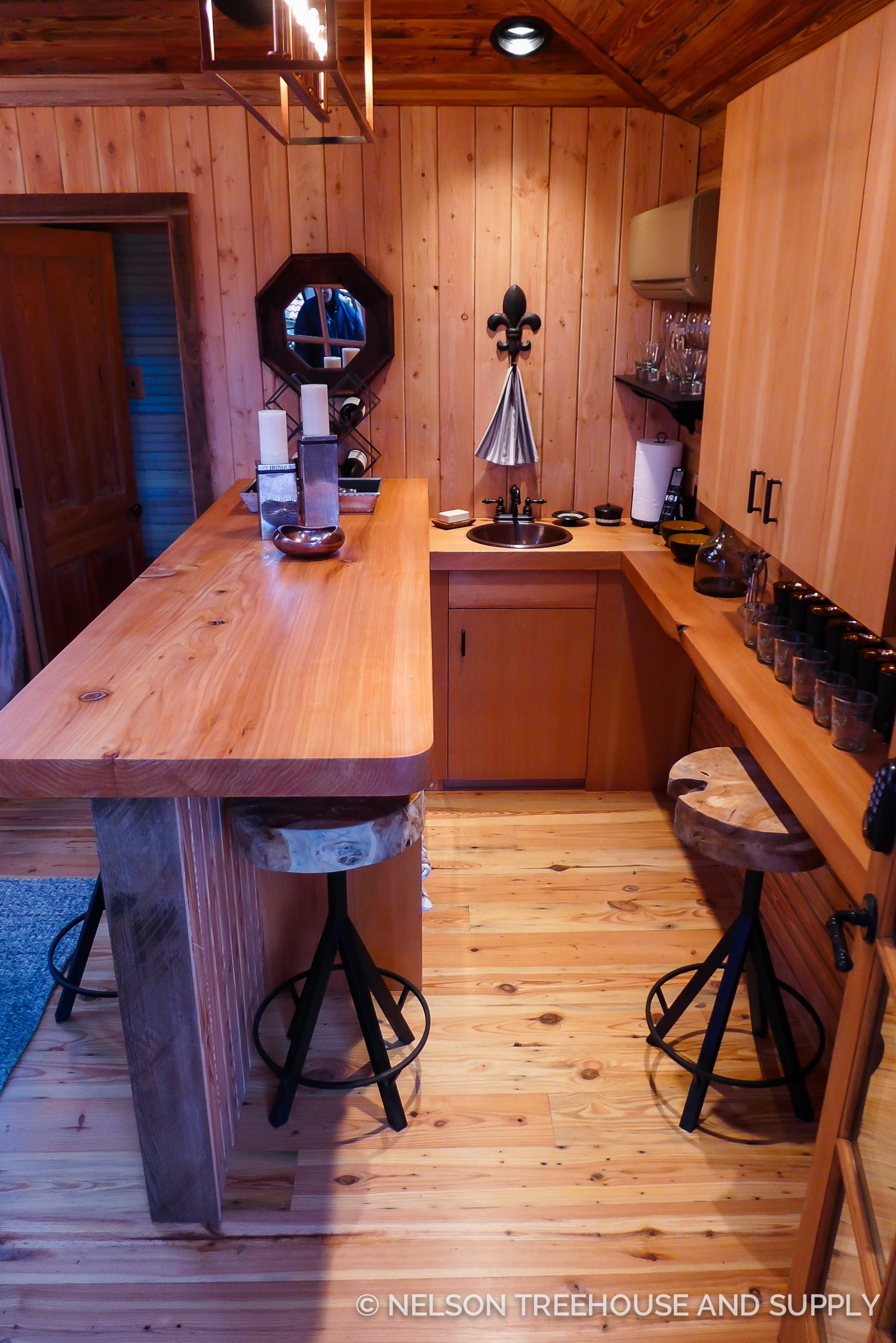 The crew crafted this custom bar top from a western red cedar slab.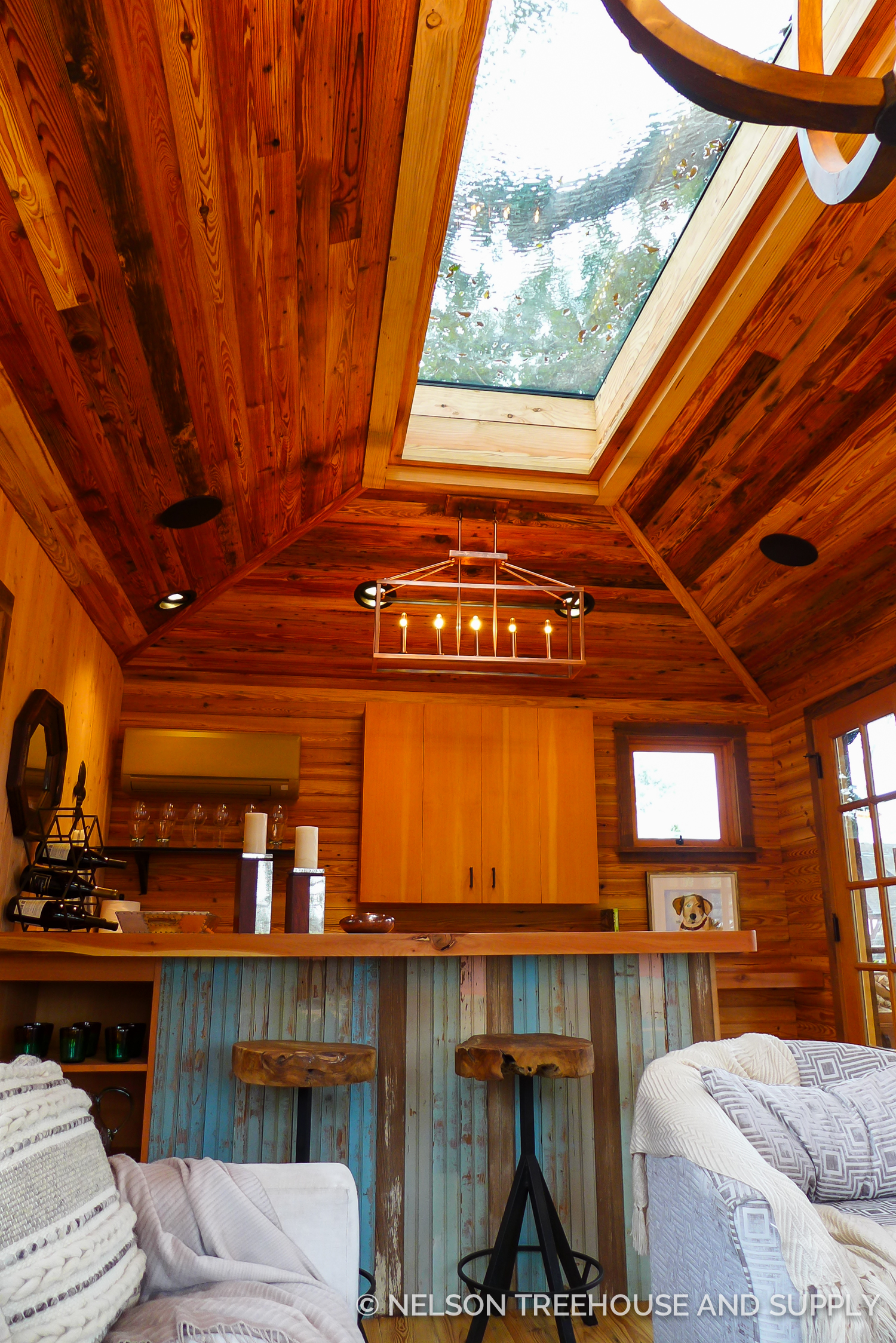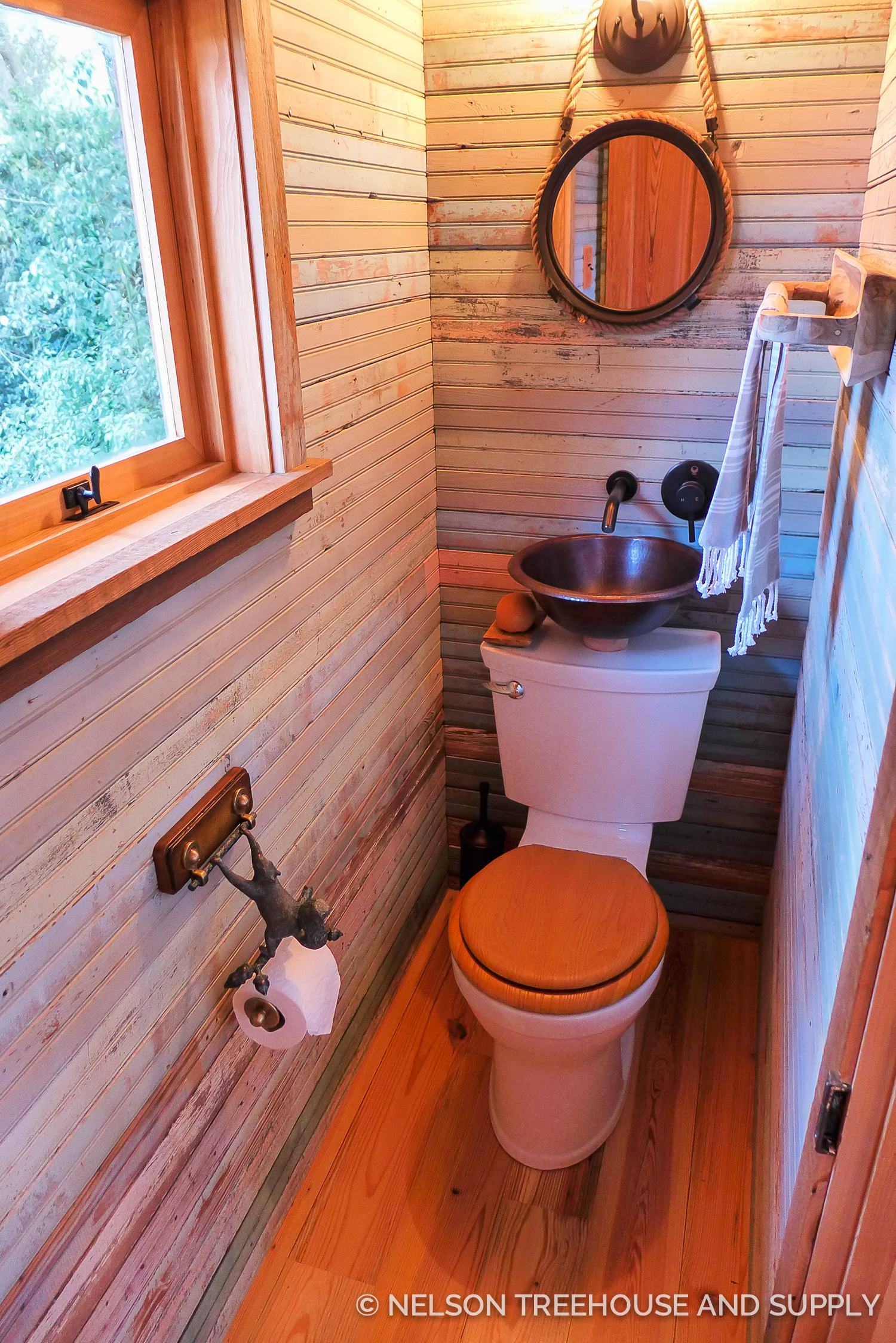 Pete added the sink on top of the toilet tank to conserve space.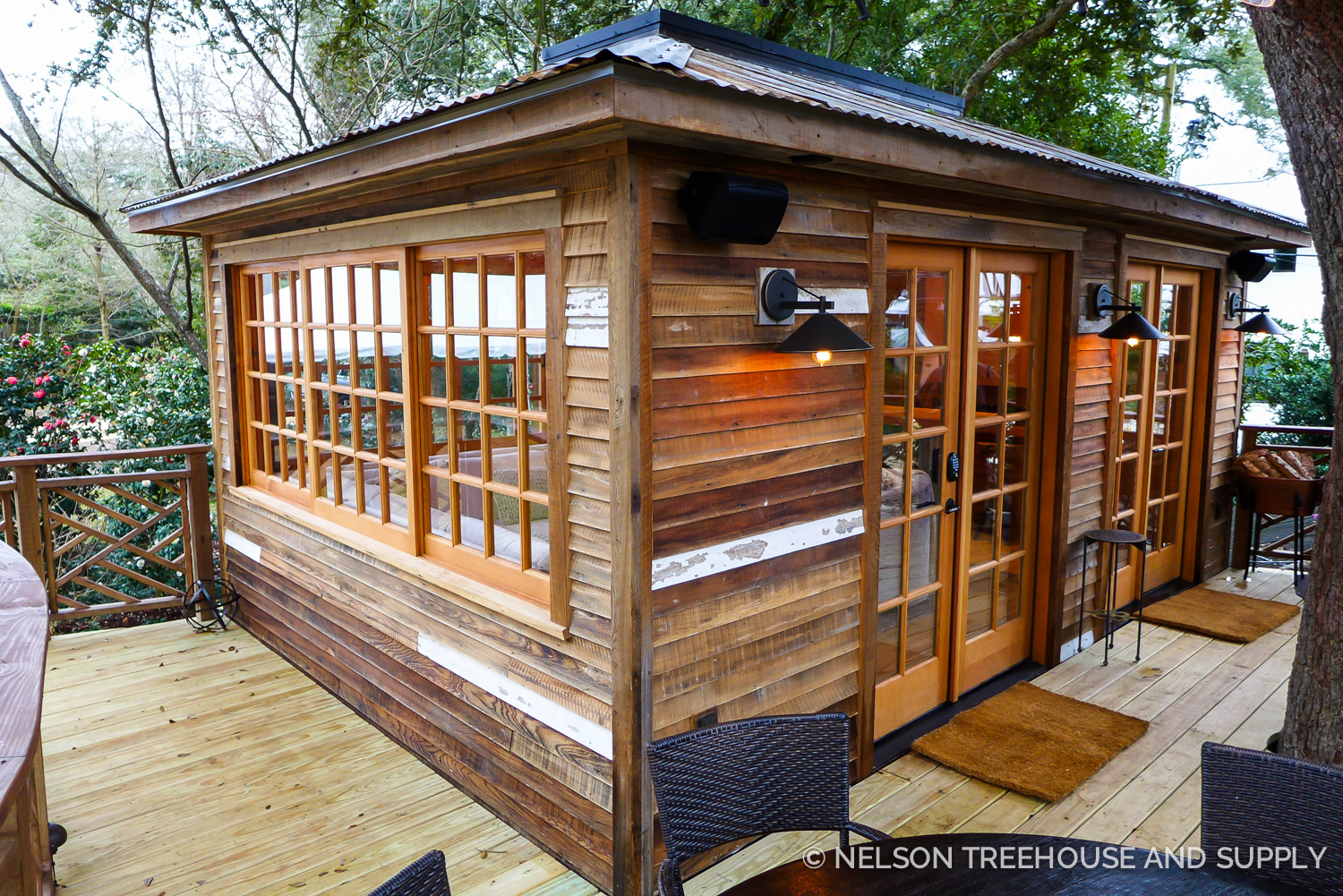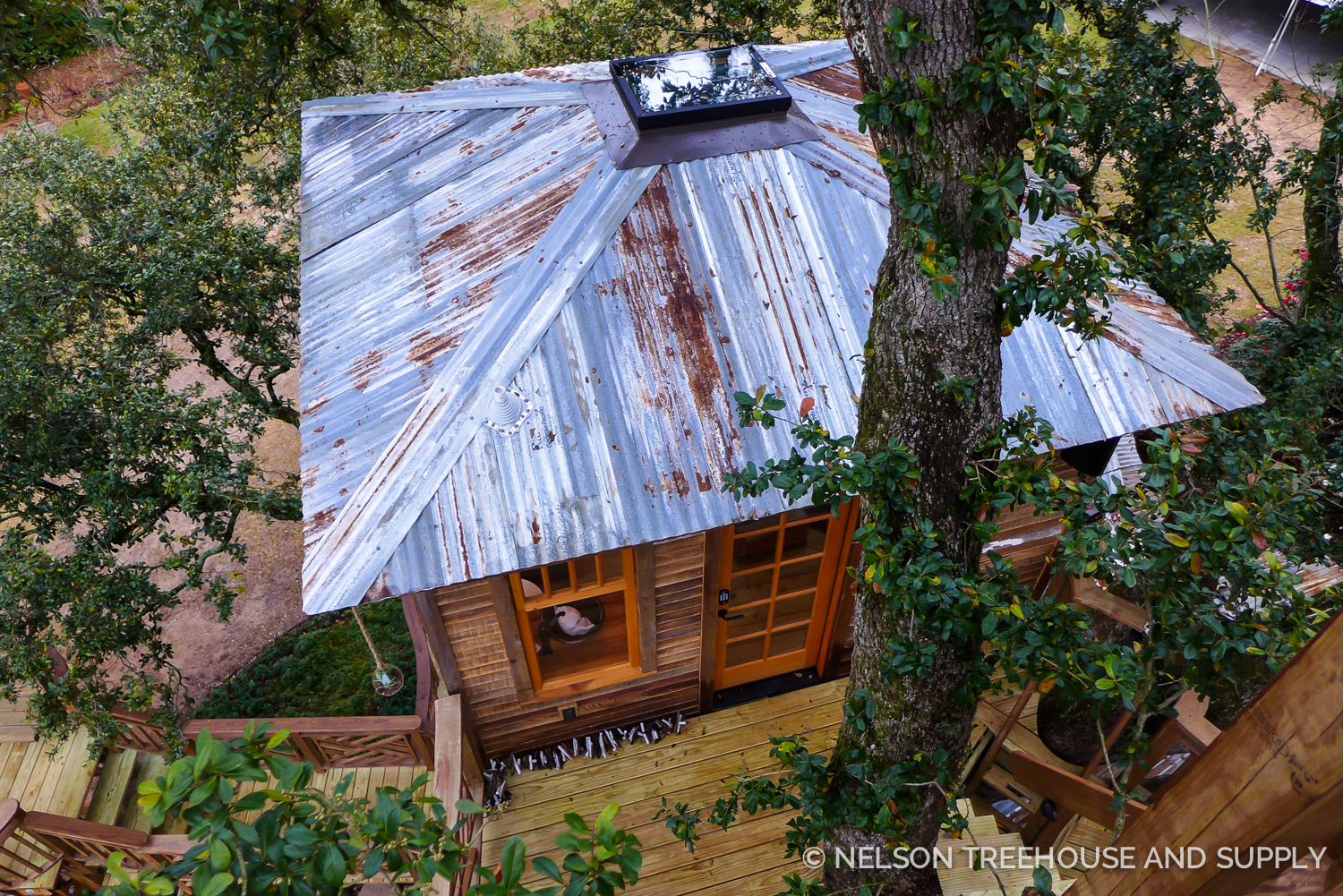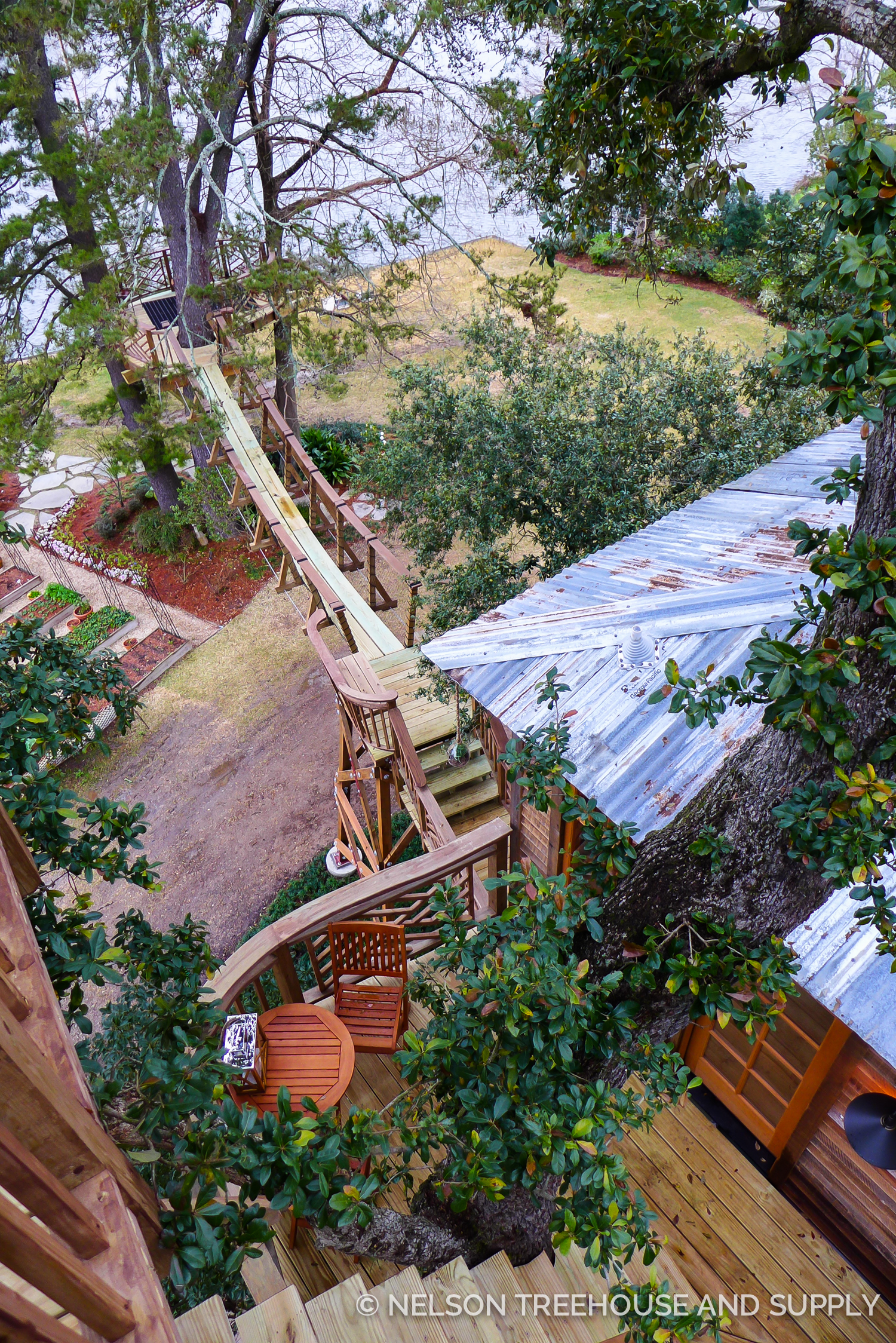 The 65-foot suspension bridge leads to another platform nestled in a grove of trees. This platform provides sweeping views of the lake below.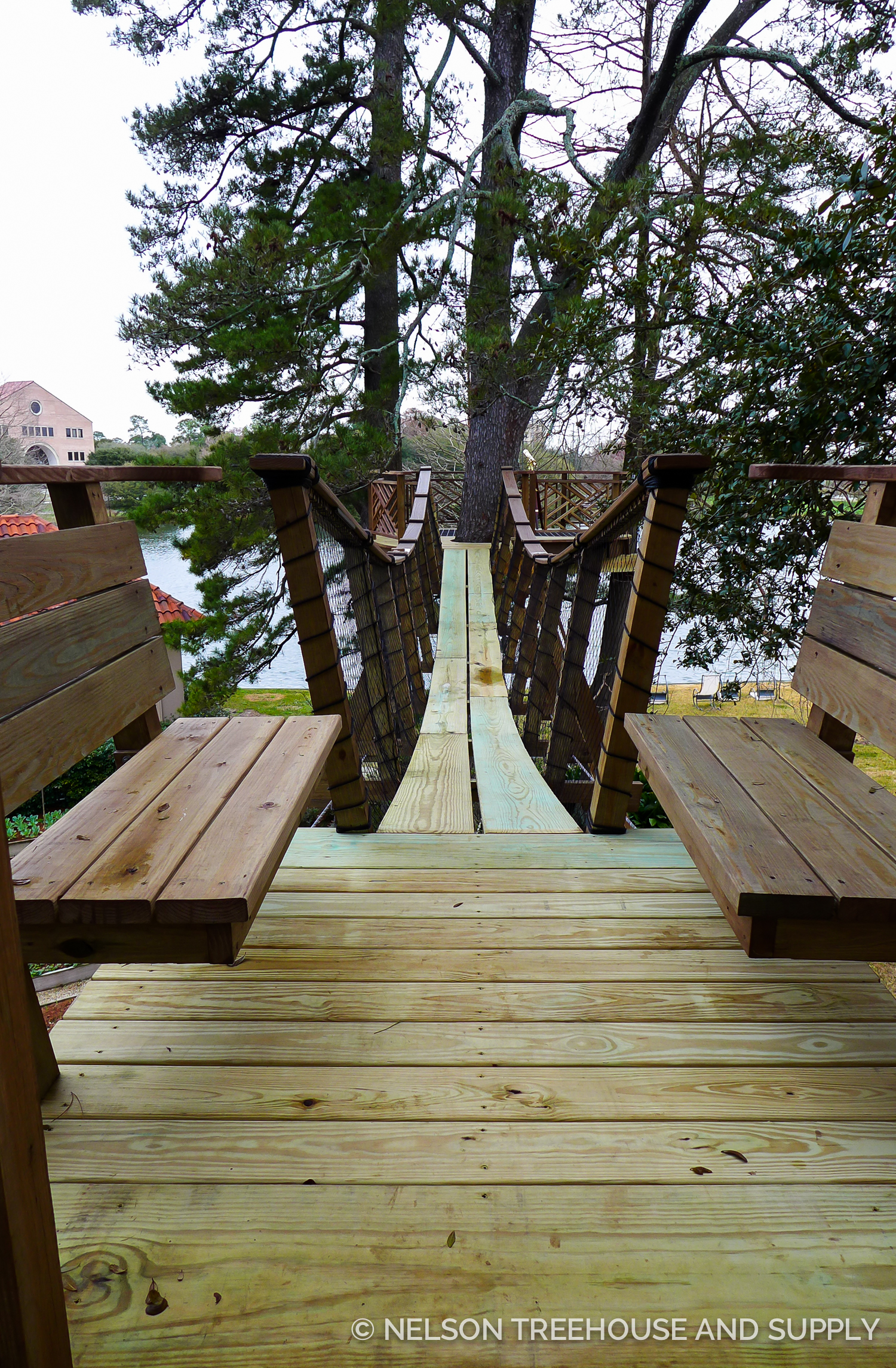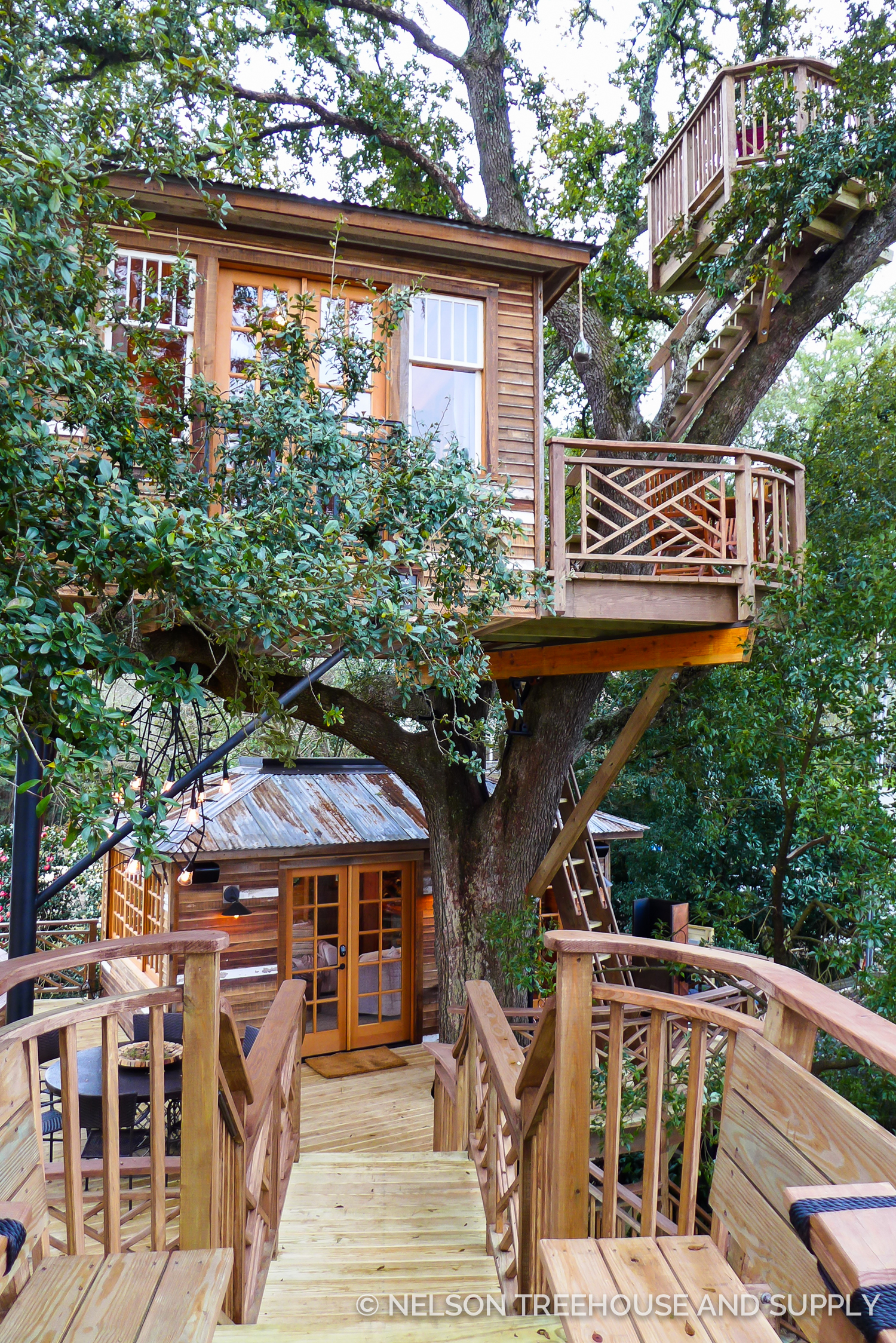 A prodigious 200-year-old live oak hosts the bulk of the treehouse.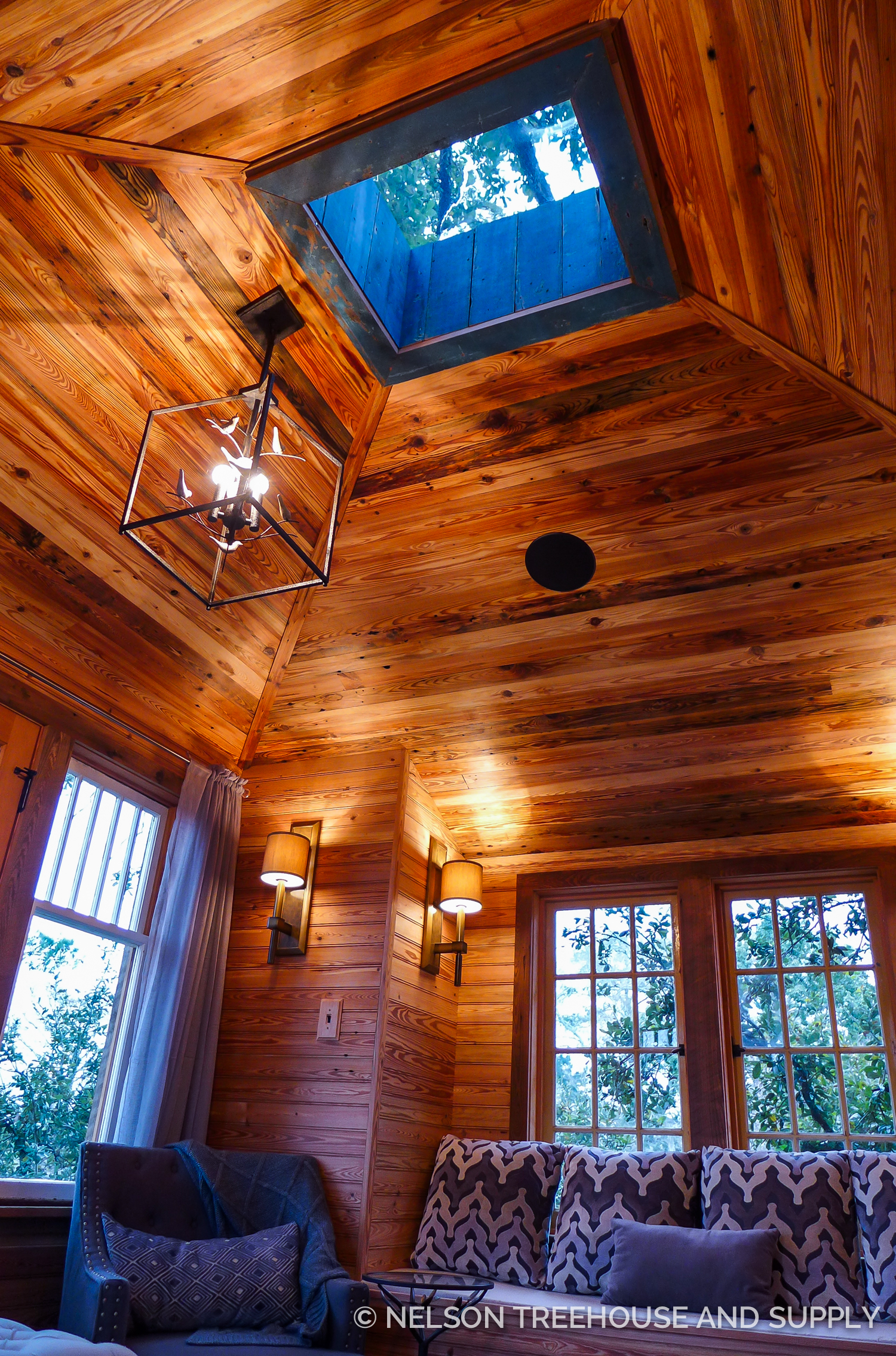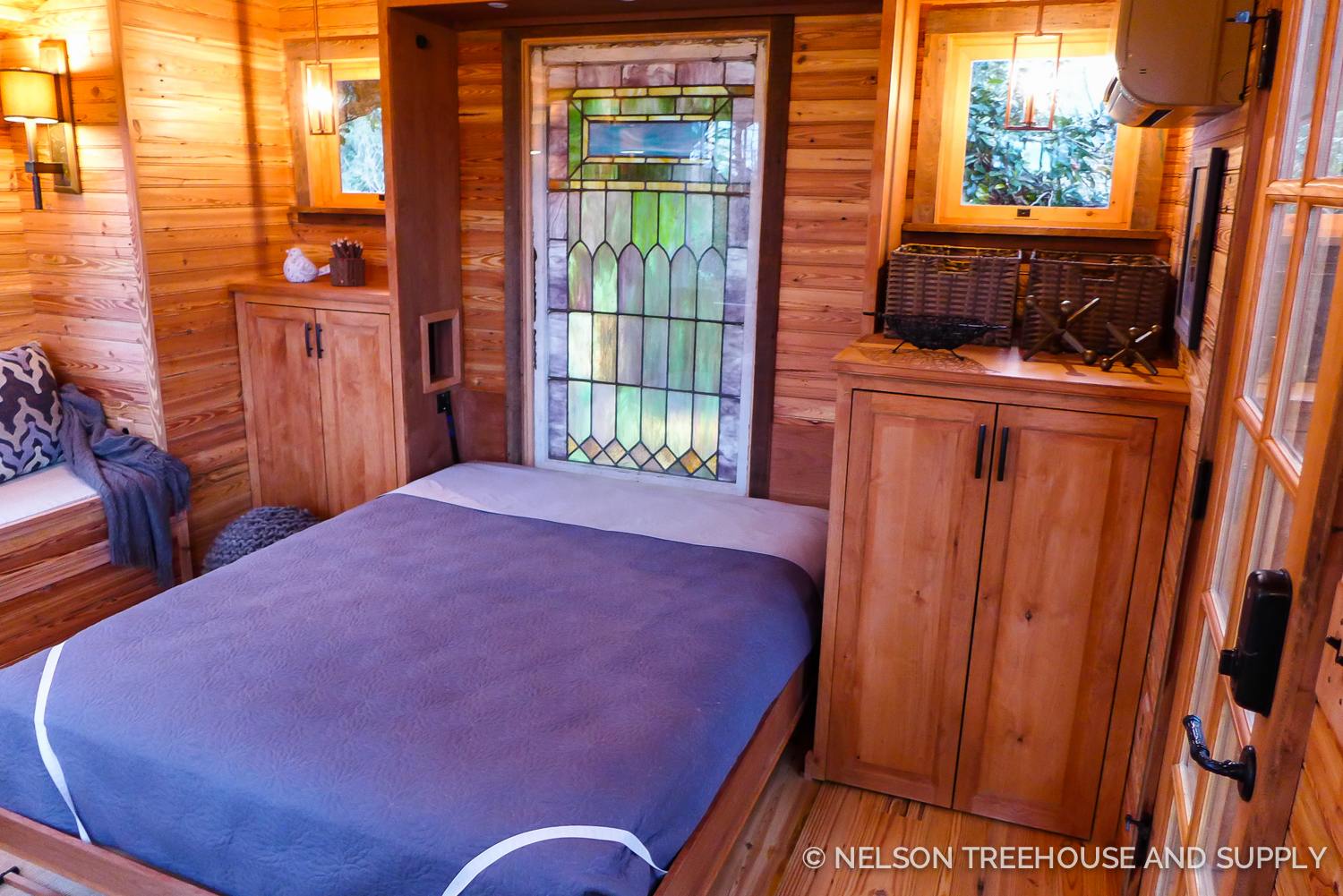 The second level of this treehouse functions as an art studio by day and cozy bedroom by night. A custom Murphy bed allows the space to do double duty.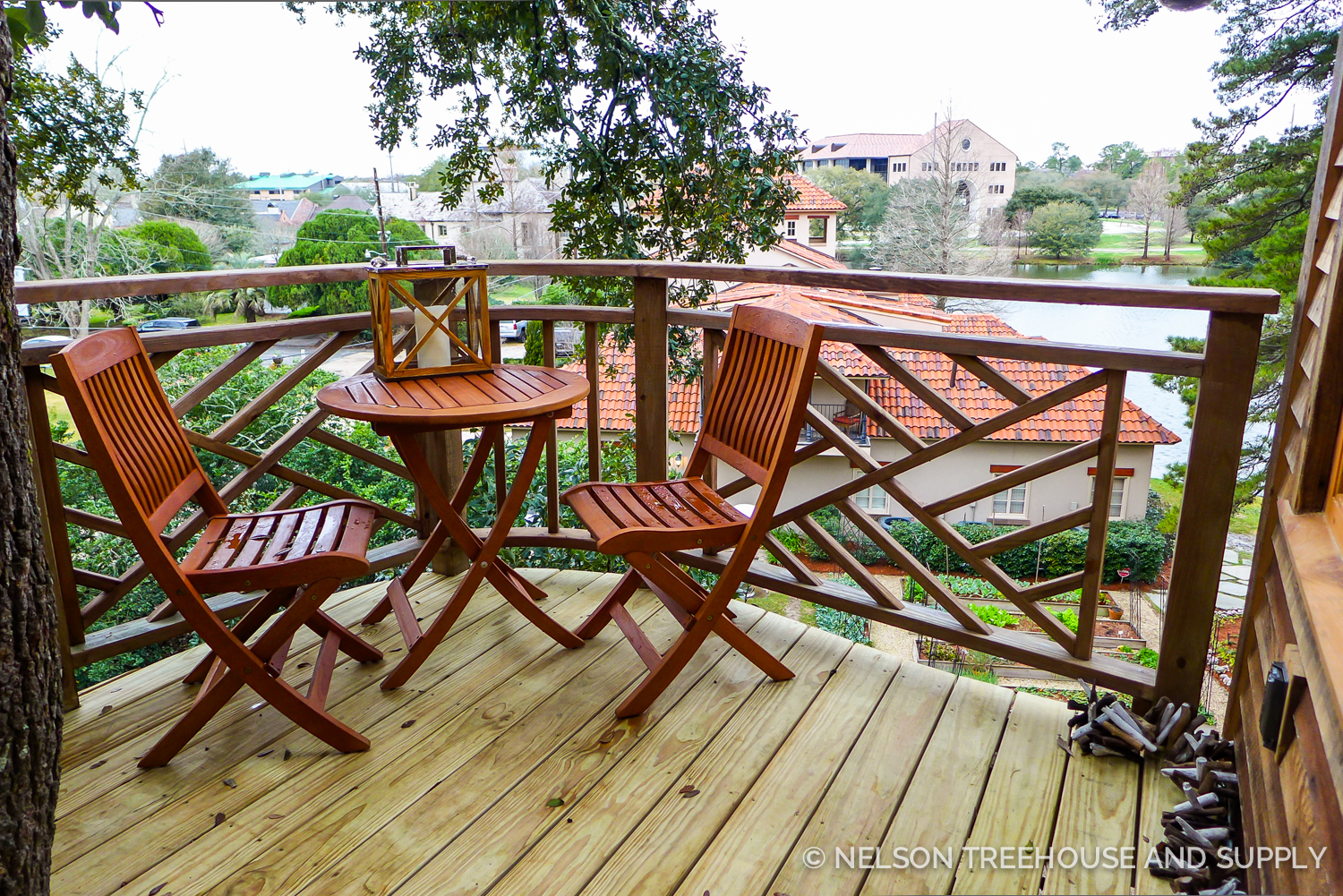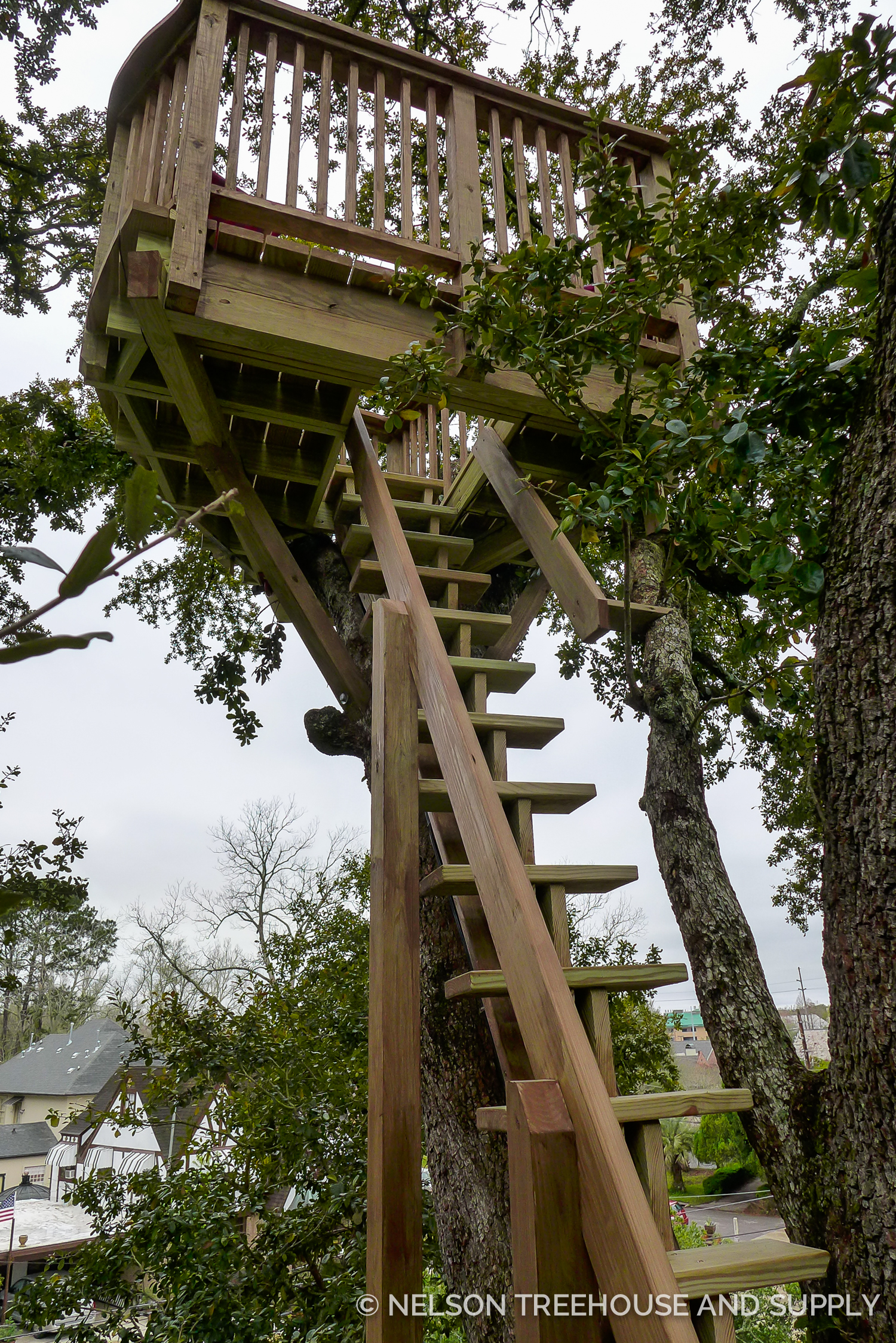 The crow's nest offers panoramic views of the neighborhood and lake.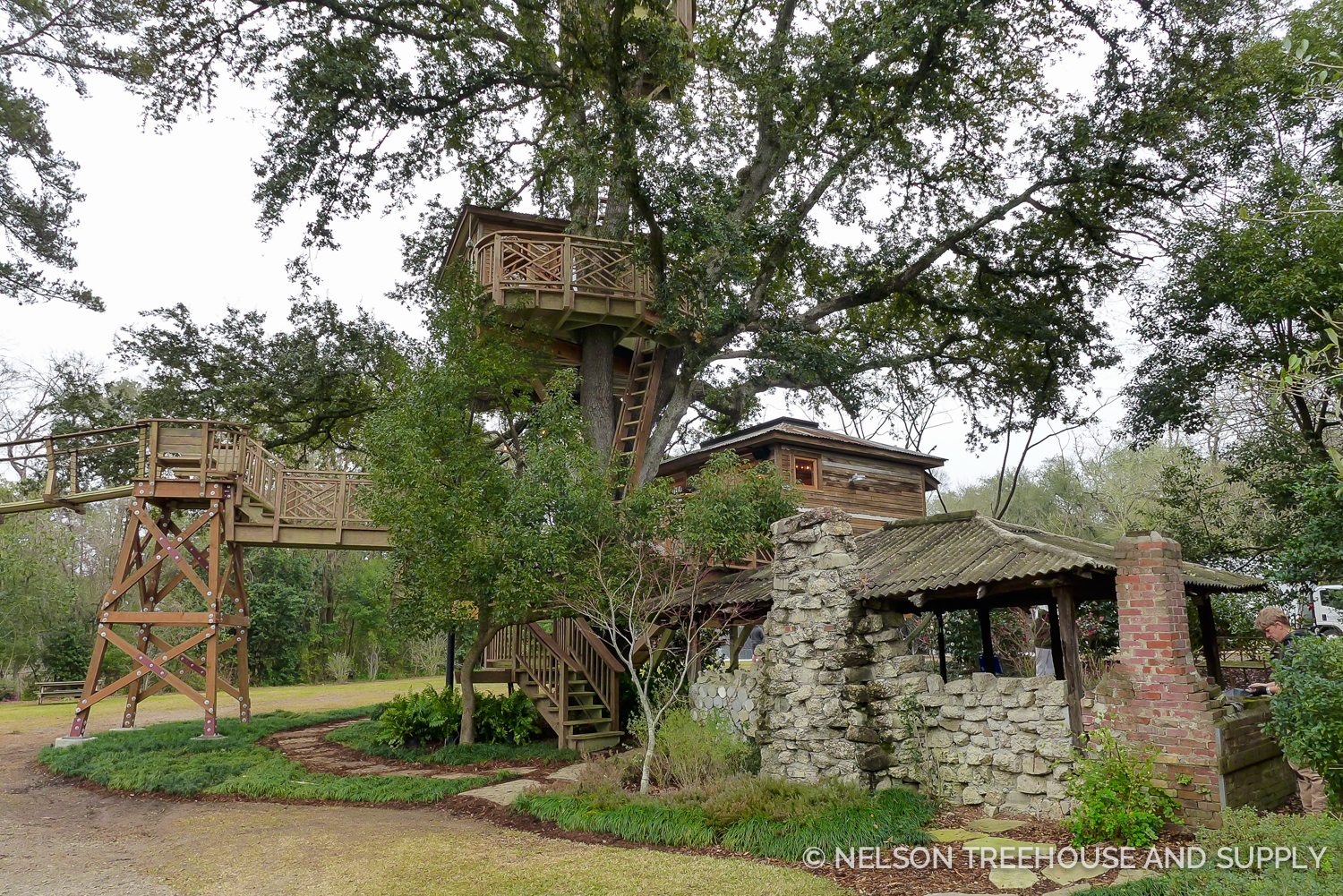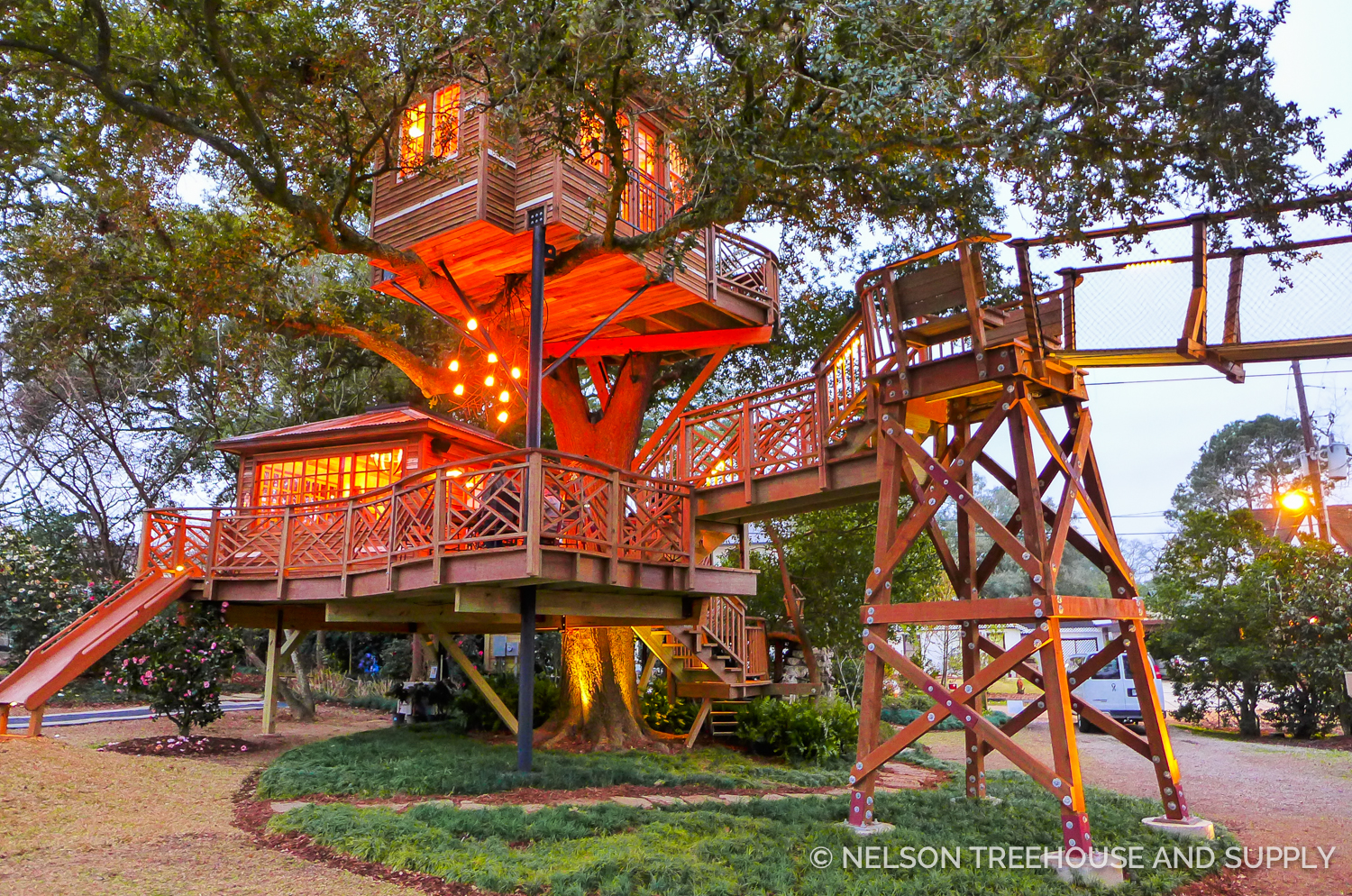 Todd and Gwen's treehouse measures 1200 square feet – one of the largest that NT&S has ever built!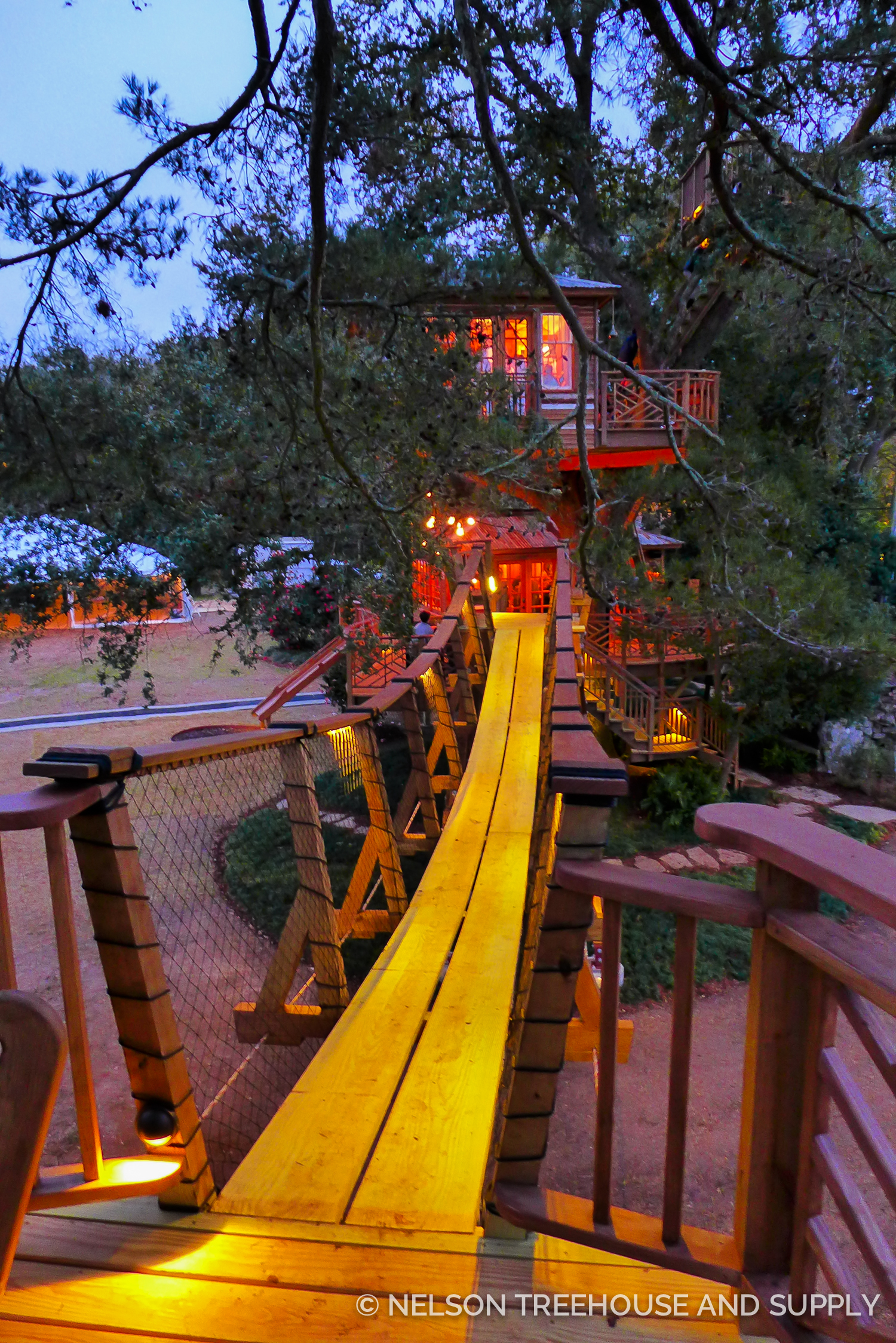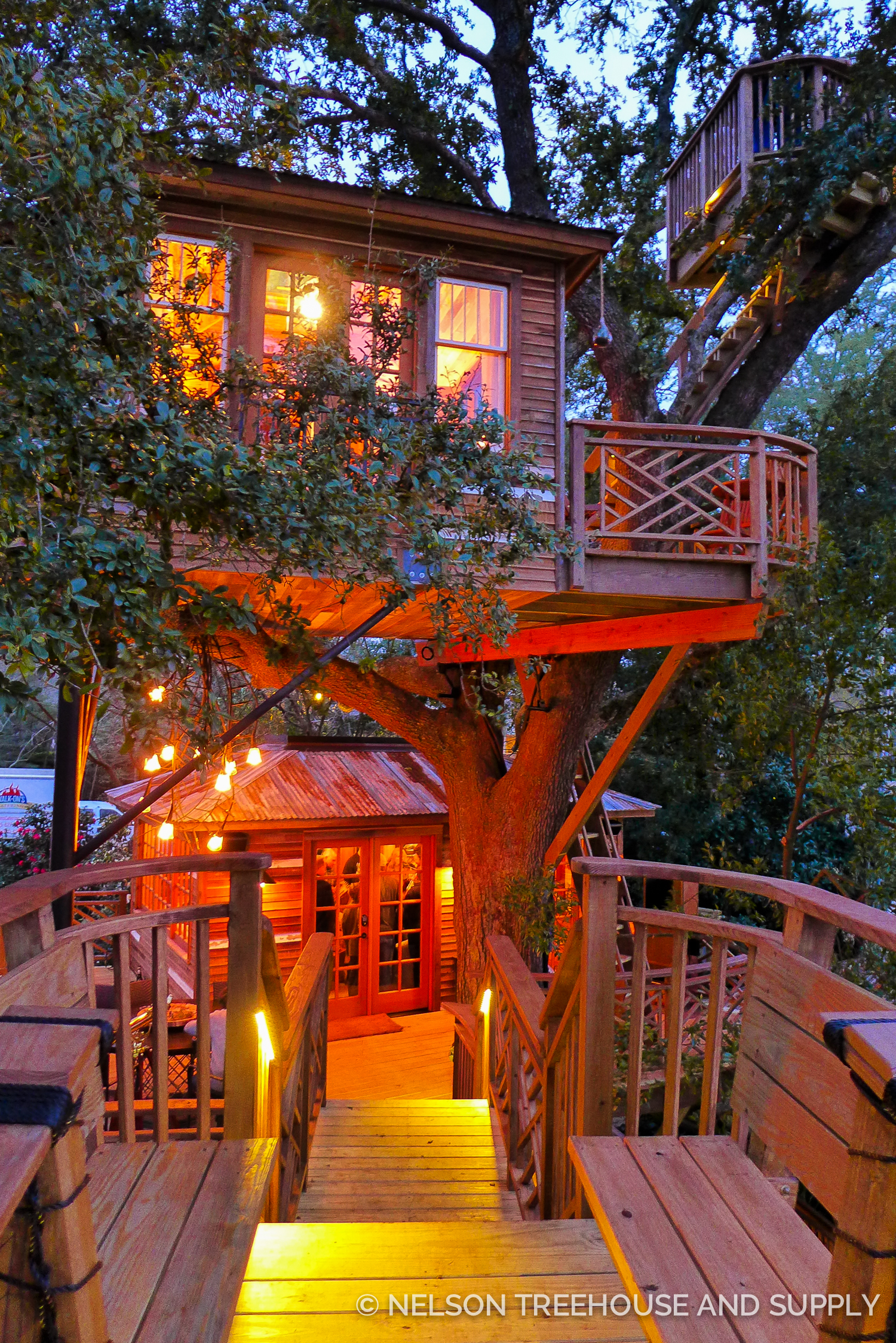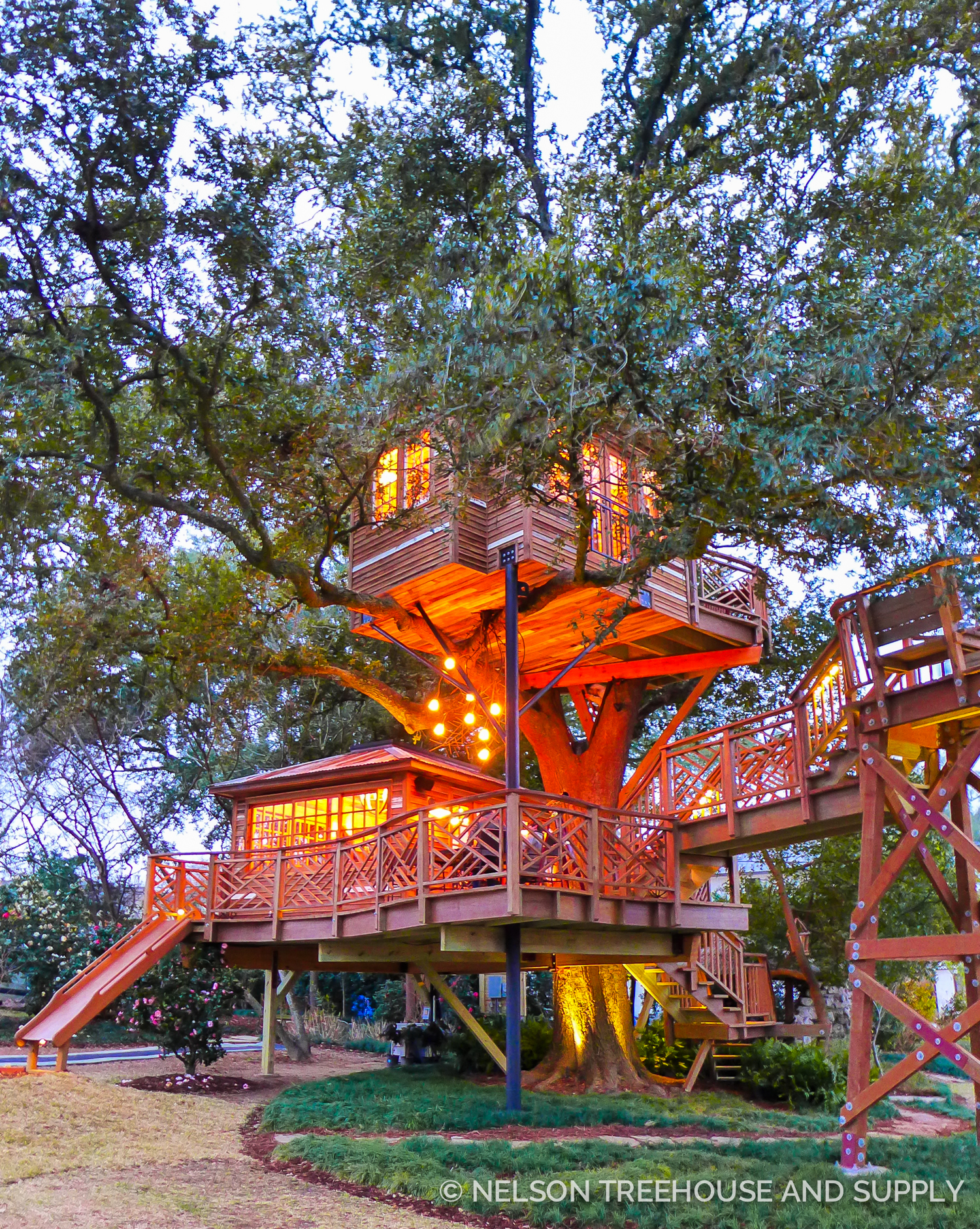 Building this fun-filled treehouse in Baton Rouge was such a memorable, special experience. Thank you, Todd and Gwen, for welcoming us for an amazing build!
For another look at the Triple Decker Record Setter, check out Animal Planet's Treehouse Masters video, below.
To stay updated on all things treehouse, please follow us on social media and subscribe to our newsletter.
To the trees!