TreeHouse Point was honored to host Wendy and Abrom's intimate, spring wedding earlier this month. Stellar weather graced the wedding: sunshine sparkled on treehouse windows, butterflies floated through the lush grounds, and birds sang from the forest canopy. Read on for photos and details from this couple's joyful TreeHouse Point wedding…
Interested in tying the knot at TreeHouse Point? Find more information here!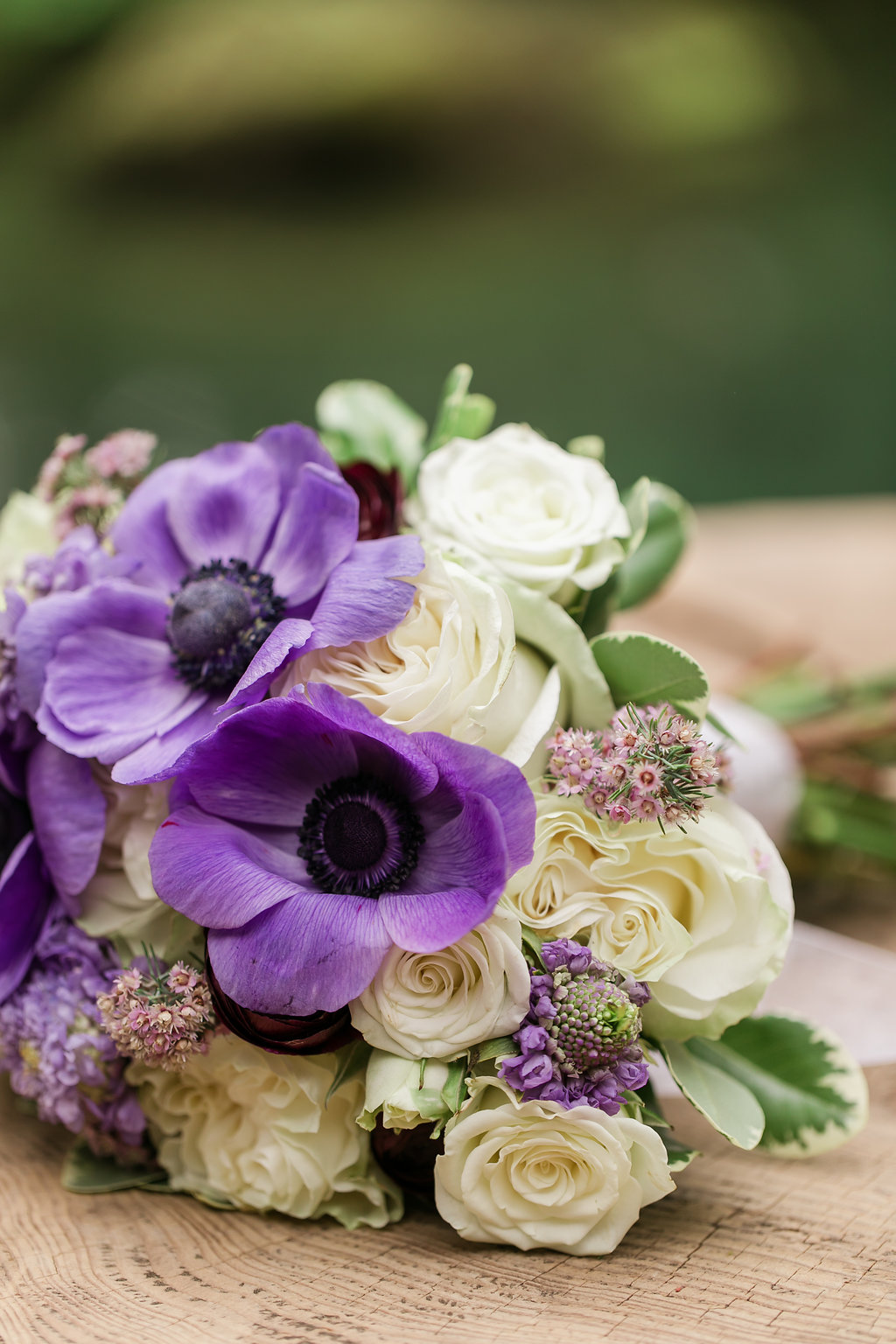 All photos by the talented Lloyd Photographers .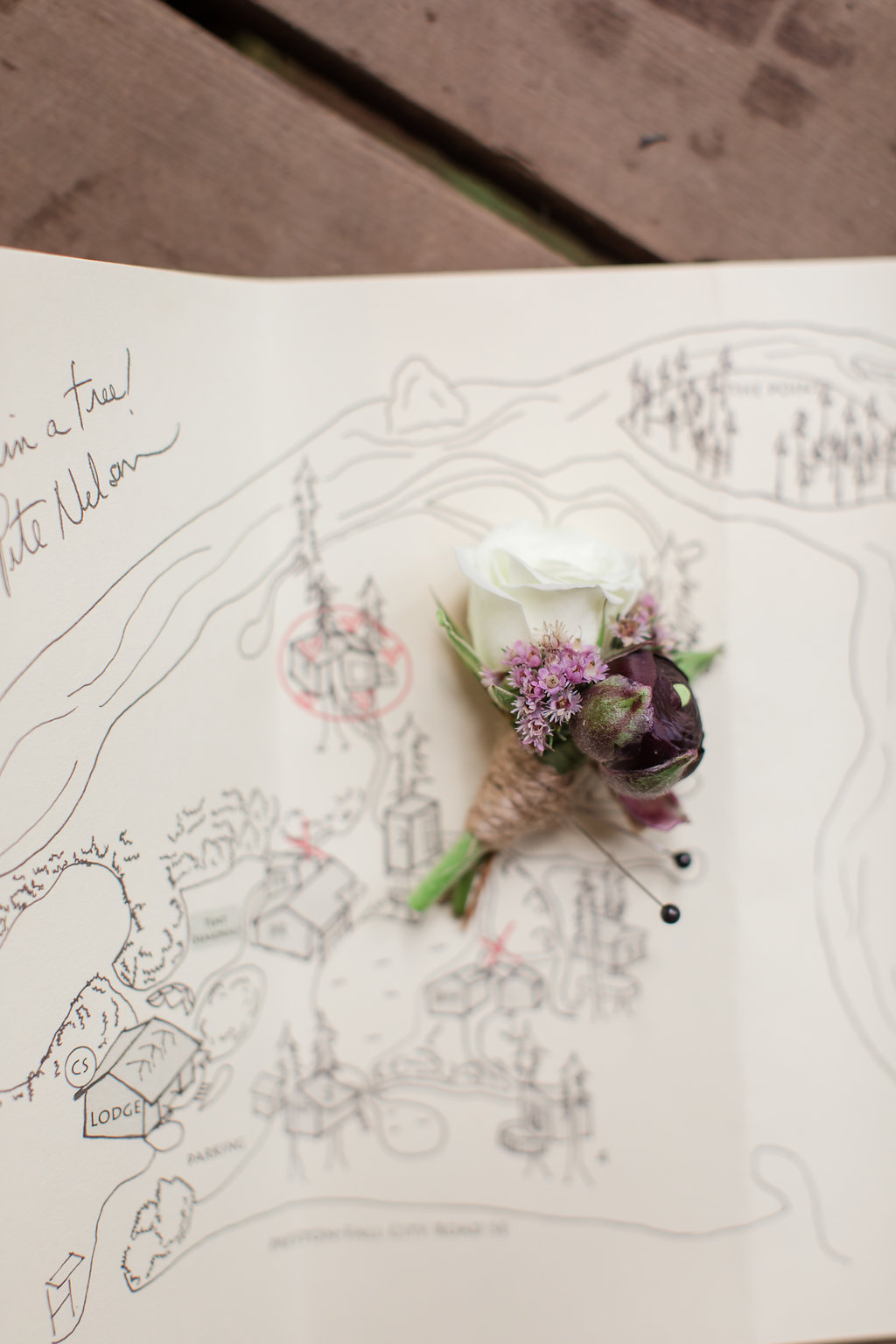 Florals by Down to Earth Flowers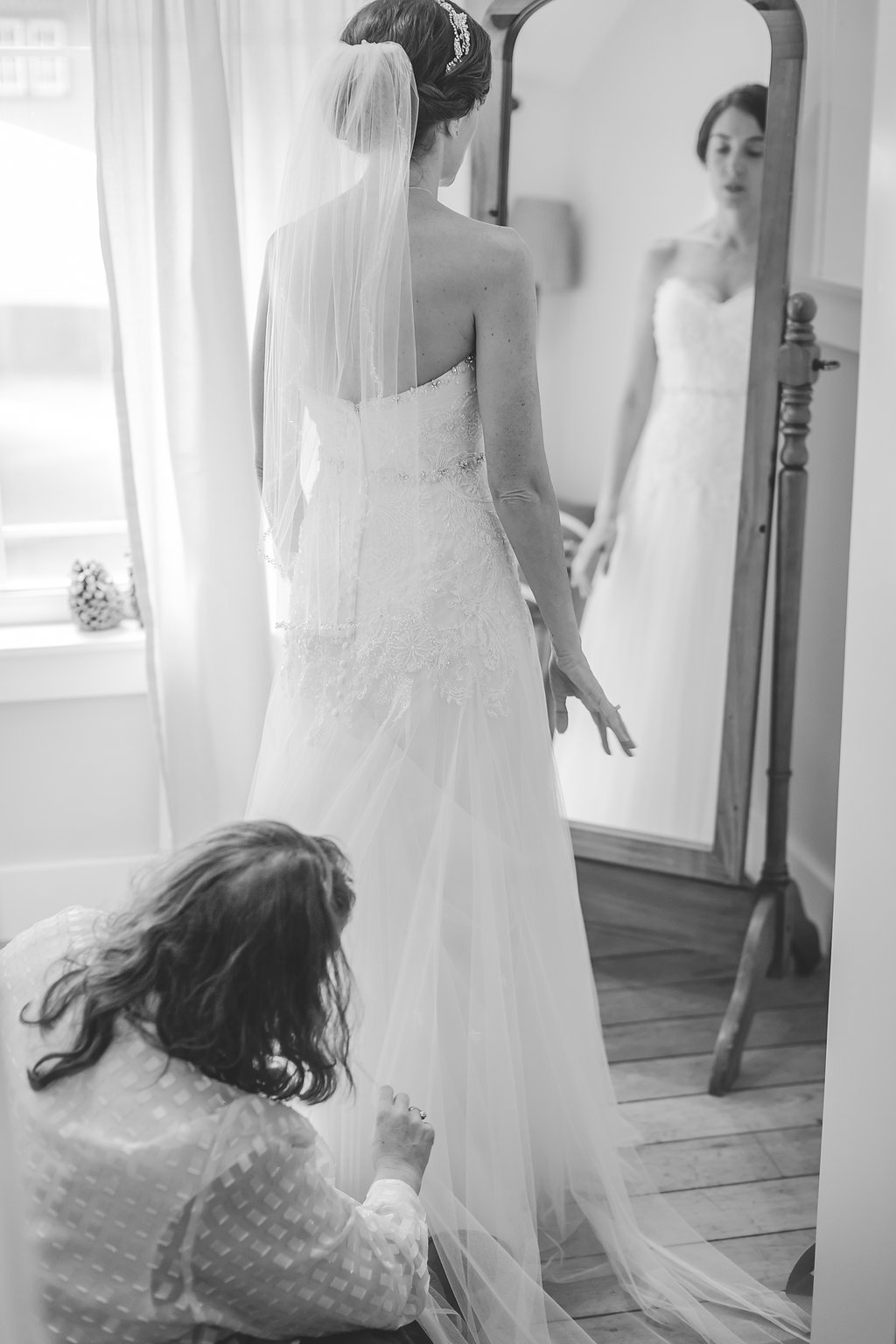 Wendy is a longtime fan of Treehouse Masters and showed Abrom TreeHouse Point's website when the couple first started dating. When they got engaged, Wendy and Abrom considered hosting their wedding overseas – but when they discovered that TreeHouse Point was also a wedding venue, they immediately recalibrated their plans. TreeHouse Point's verdant forests resonated with both Wendy and Abrom: as a child, Wendy spent many happy hours playing in the woods near her home. For his part, Abrom always loved exploring forests as a Boy Scout and, later, an Eagle Scout.
The couple knew they wanted a small wedding so that they could minimize the stress of planning and focus on the celebration of their love. Wendy is unable to choose just one favorite moment from the day, since the whole experience was, in her words, "Just perfect. The weather cooperated, butterflies were flying around, it was so peaceful and calm – just what we had wanted. We were able to feel secluded, alone with our family, and to focus on us and spending time together. TreeHouse Point's vendors were amazing – the cake, the flowers, the whole venue. Everything was gorgeous."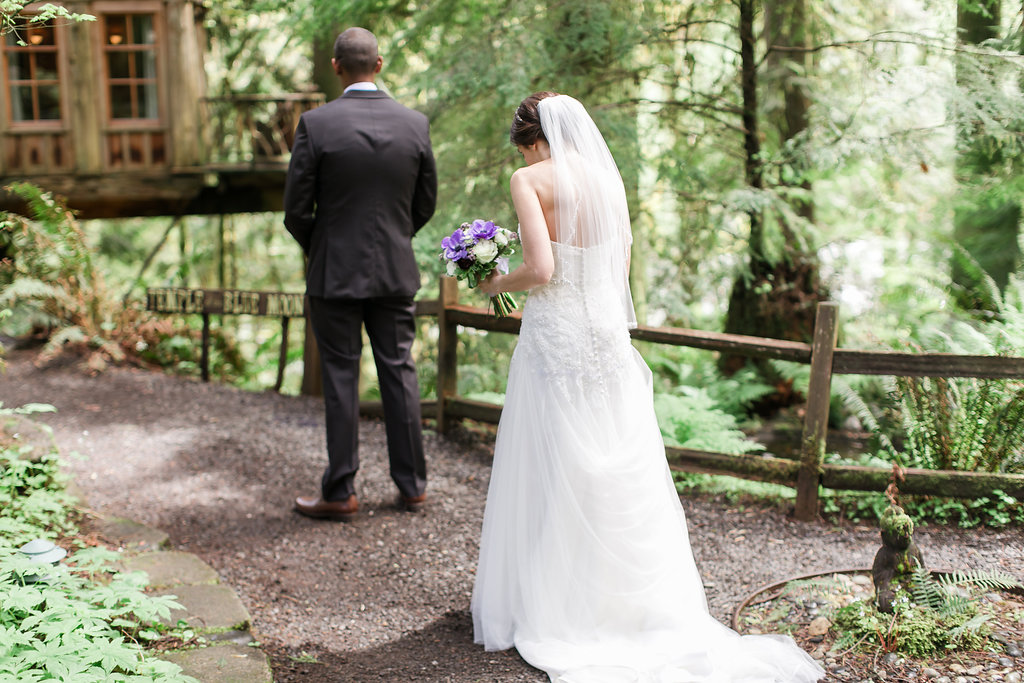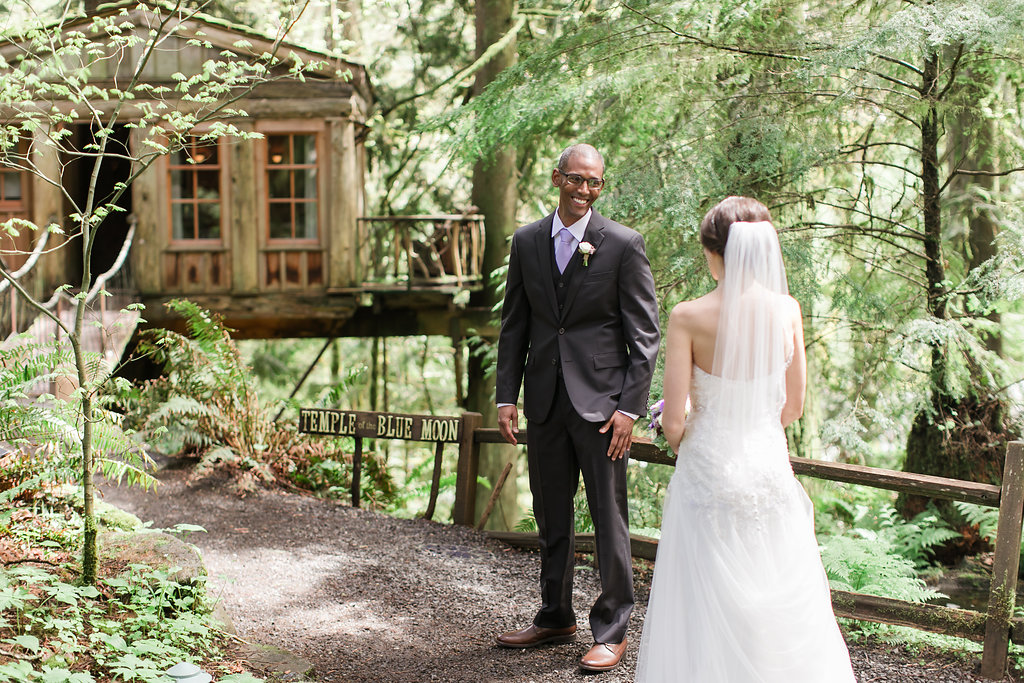 Wendy and Abrom are both avid runners – in fact, they met at a local running group in Florida. The couple had been together for about a year when Abrom proposed to Wendy at the Tampa Riverwalk. Shortly after getting engaged, the couple flew to Europe so that Abrom could compete in a 140-mile race!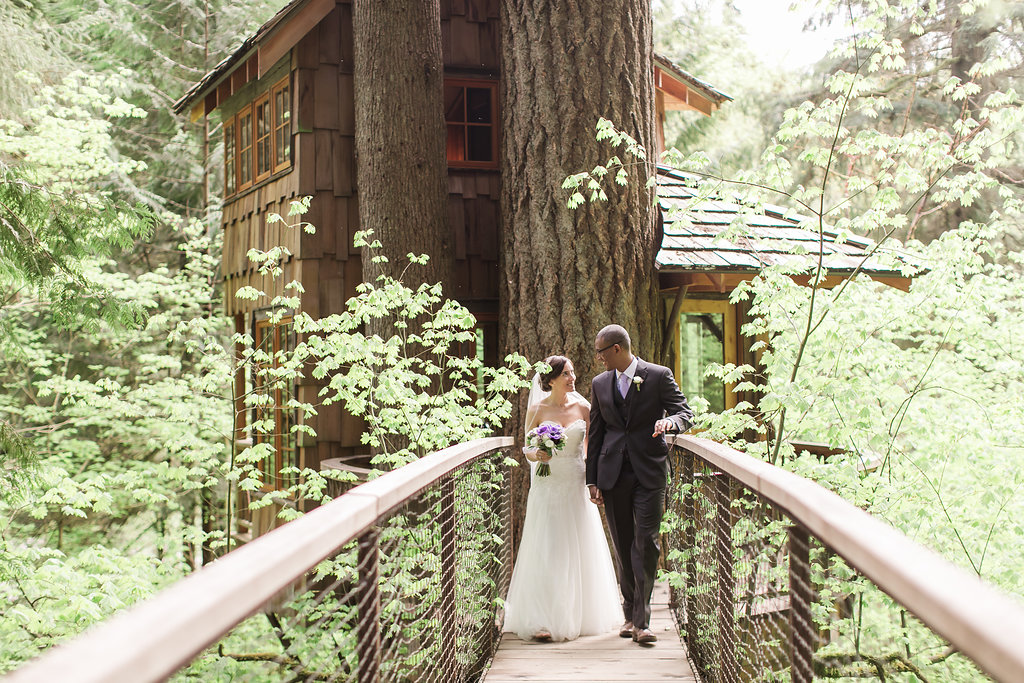 After getting ready, Wendy and Abrom took to the trees (or at least, to several treehouses) for a magical photoshoot by Lloyd Photographers.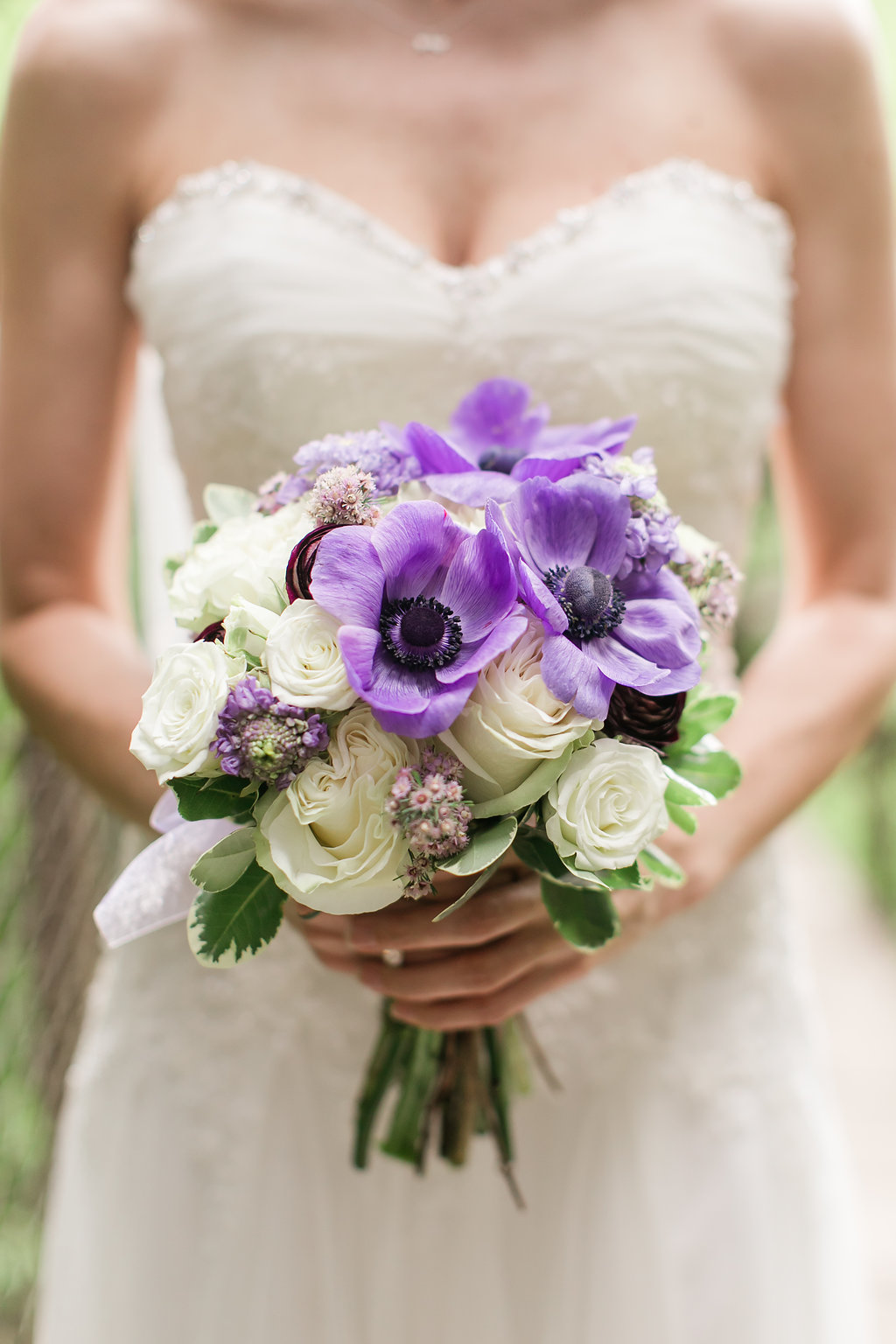 Wendy knew she wanted purple, her favorite color, integrated in her bouquet made by Down to Earth Flowers. The Snoqualmie-based florist suggested several seasonal purple blooms for Wendy to choose from – the resultant bouquet looked exquisitely vibrant, yet also soft and natural. Read more about Down to Earth Flowers on our blog here.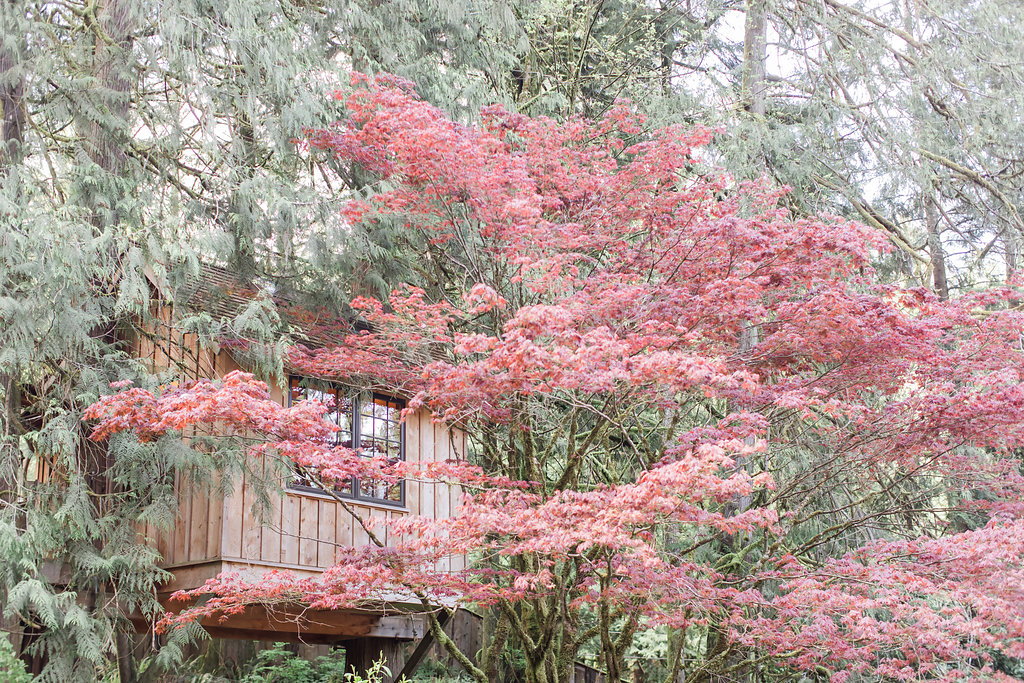 Spring colors abound at TreeHouse Point.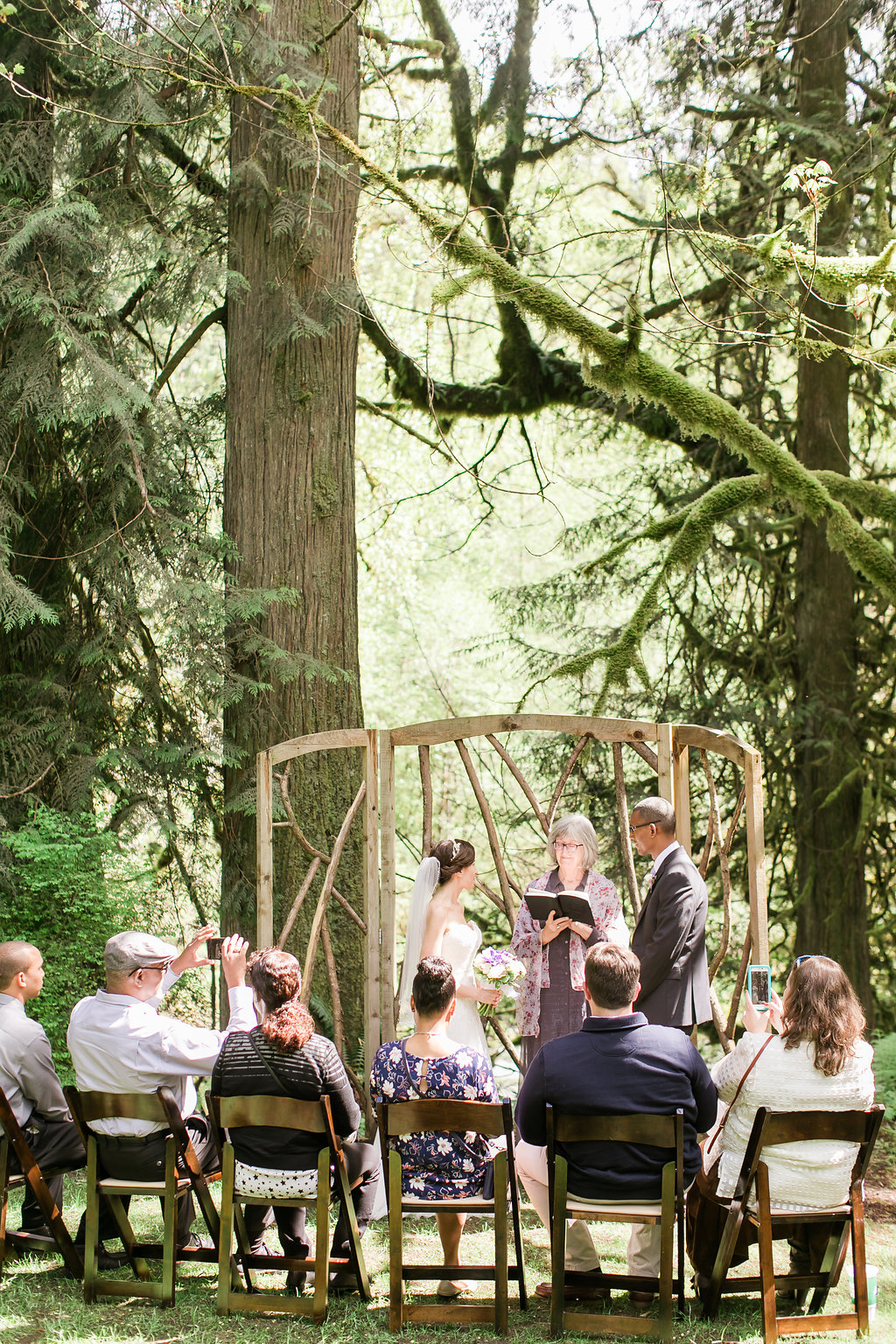 Wendy highly recommends hosting a small wedding – she says the intimate size of her wedding, combined with TreeHouse Point's facilitation of the planning process, really helped minimize stress.
Technically speaking, Abrom and Wendy chose TreeHouse Point's "Elopement Package," which is designed specifically to eliminate some of the planning stresses associated with larger weddings. The Elopement Package includes the flowers, cake, photography, officiant, and a two-night stay in a treehouse. You can read more about TreeHouse Point wedding and elopement packages here.
With TreeHouse Point's help, Wendy and Abrom planned their entire wedding in just four months! And on their wedding day, the couple was able to spend quality time with each of their loved-ones and stay more present-minded.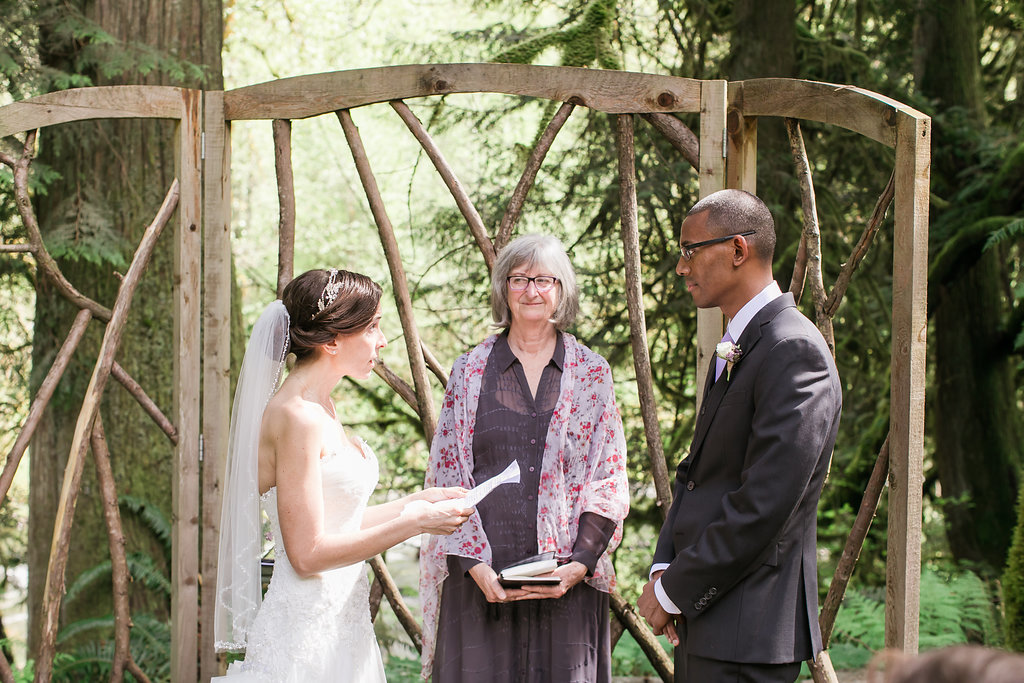 The couple penned their own vows for the ceremony. Wendy says a highlight of the day was being able to hear the babbling of the Raging River while she and Abrom gave their vows.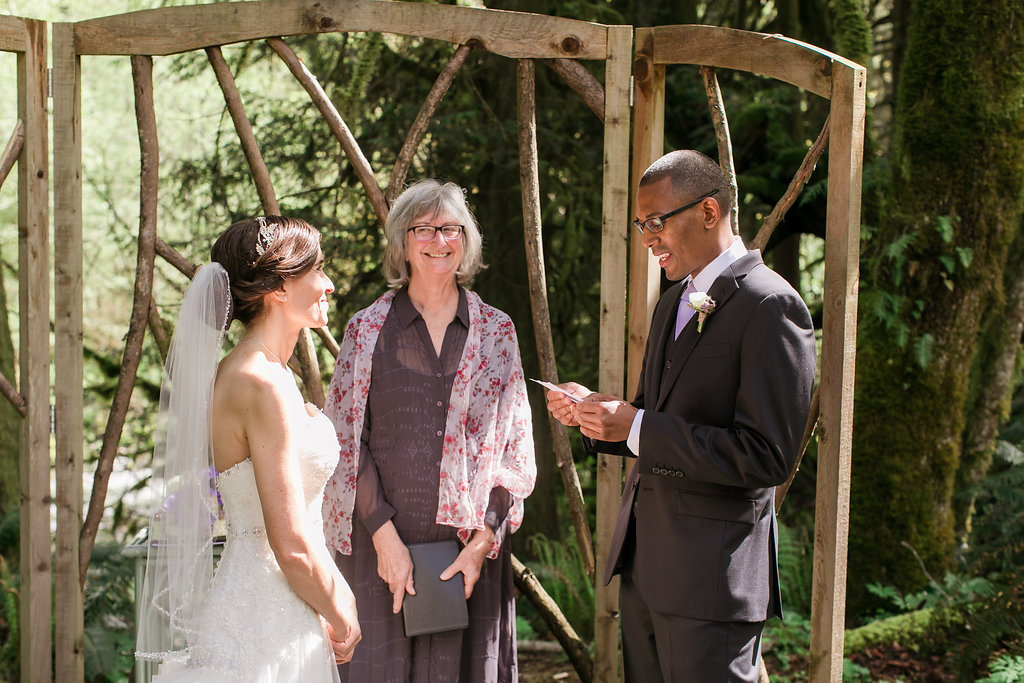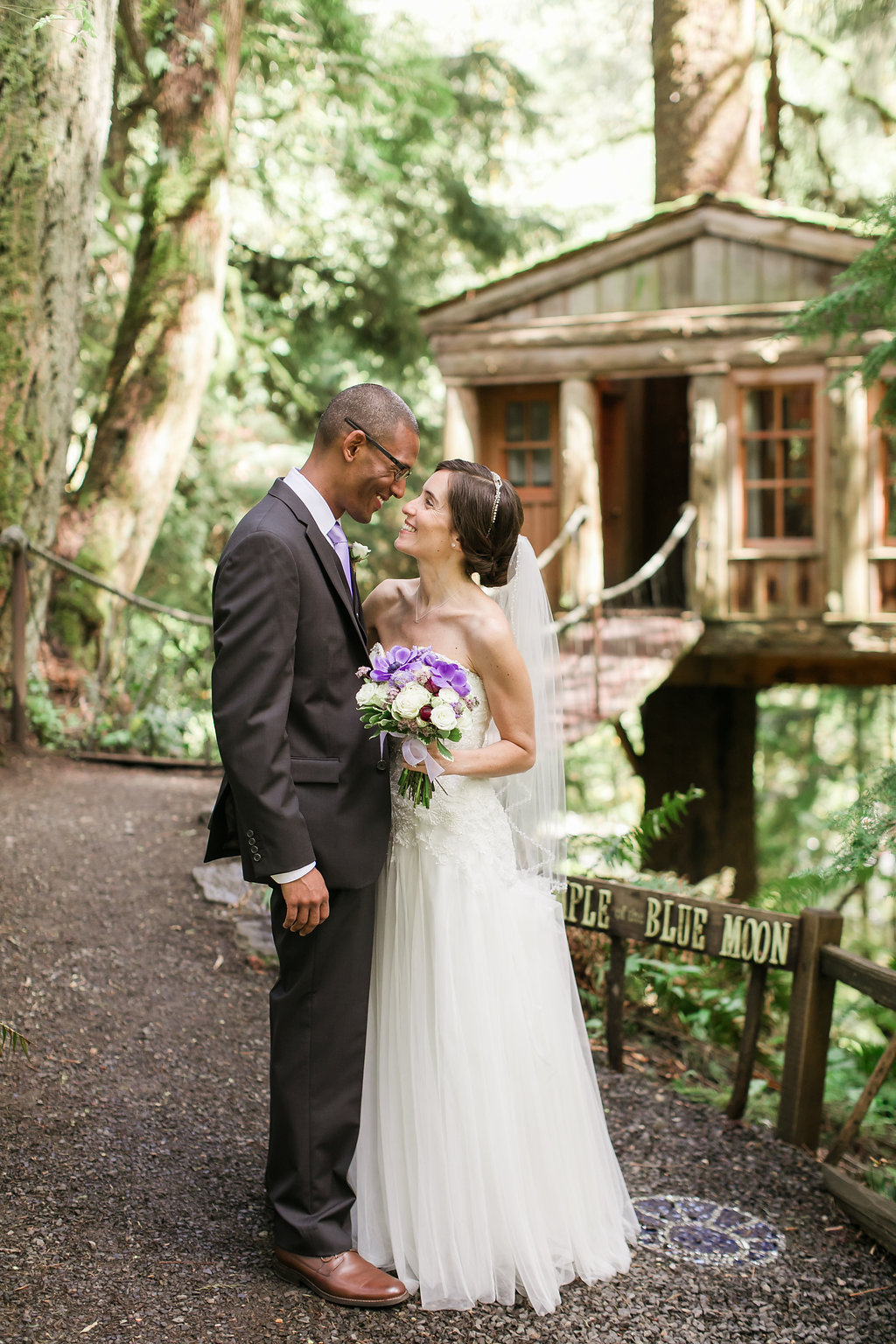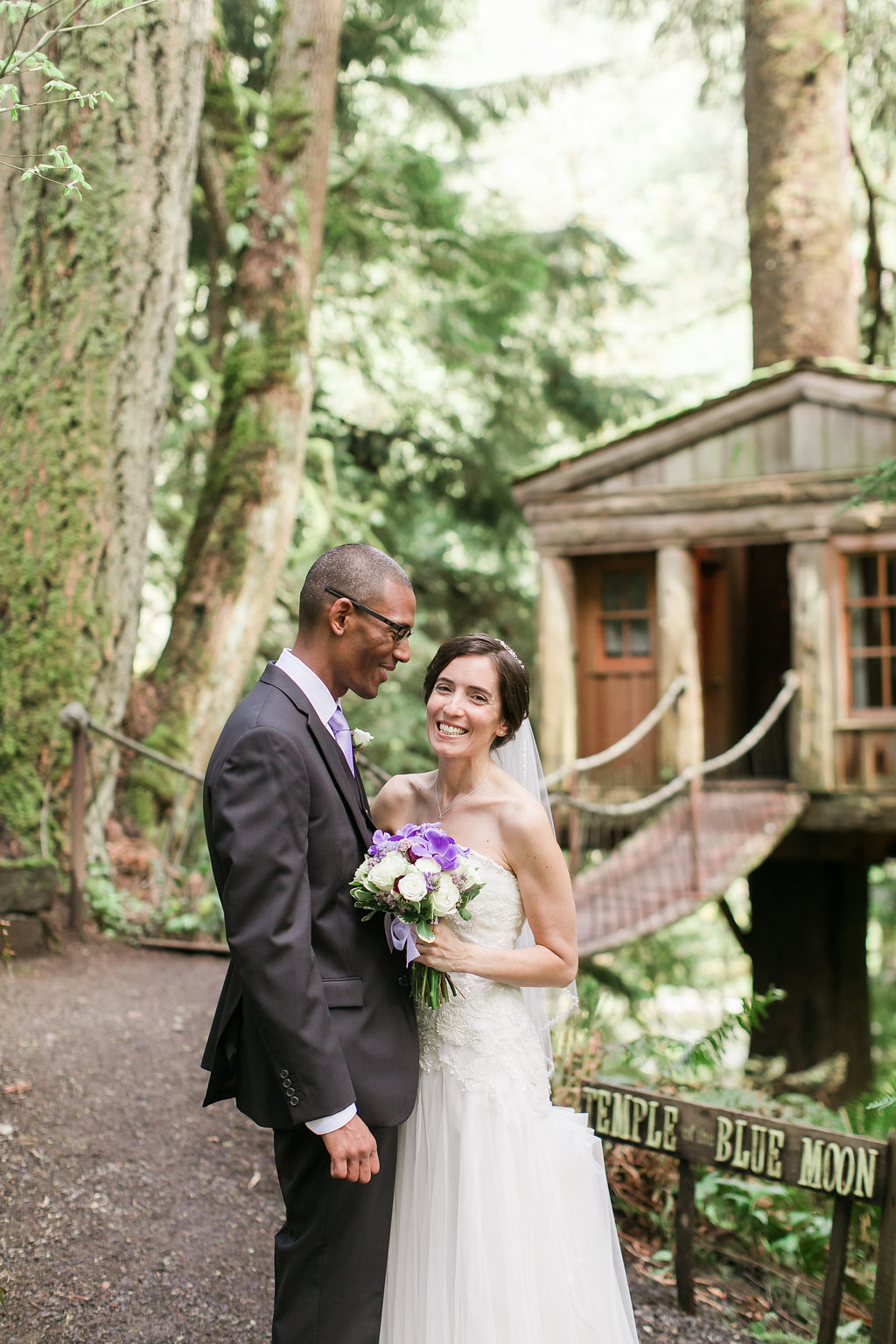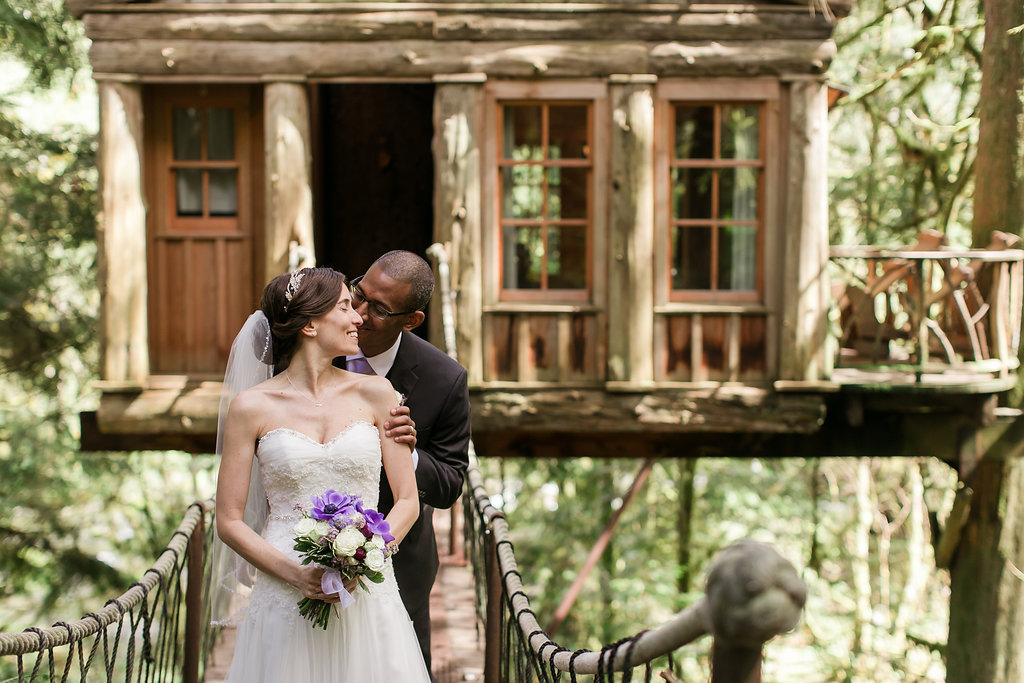 Wendy and Abrom stayed in the iconic Temple of the Blue Moon the night of their wedding. The next morning, the couple awoke to see a blue Stellar's Jay perched on their windowsill – must be a lucky portend!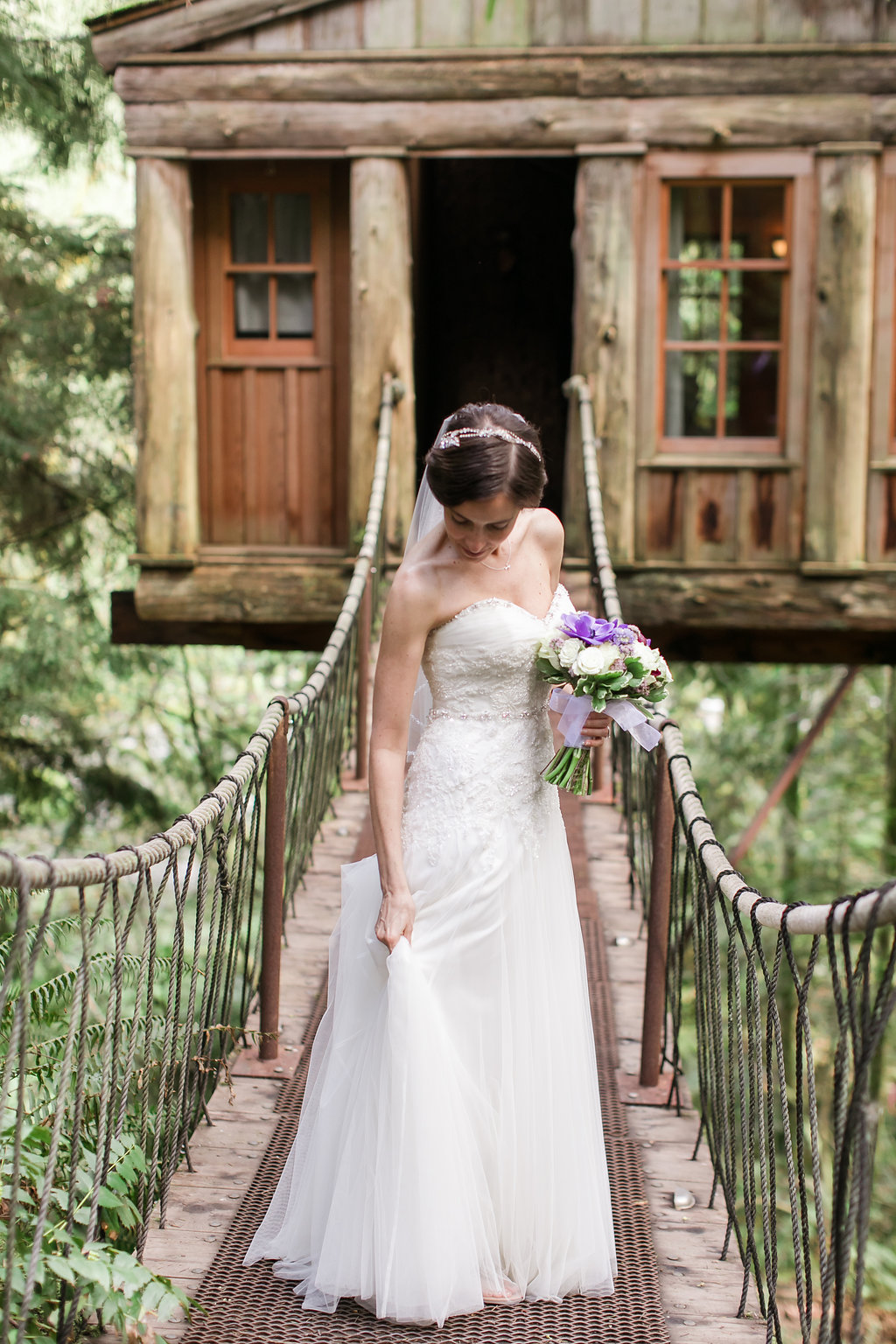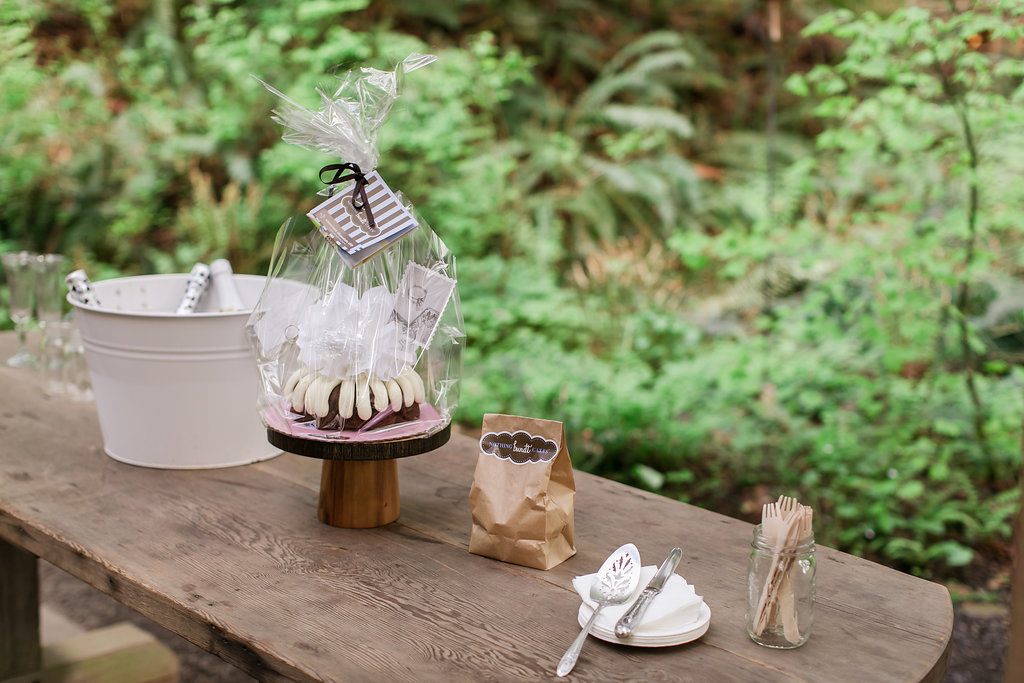 Abrom and Wendy chose the chocolate chip flavor from Nothing Bundt Cakes for a tasty post-ceremony treat.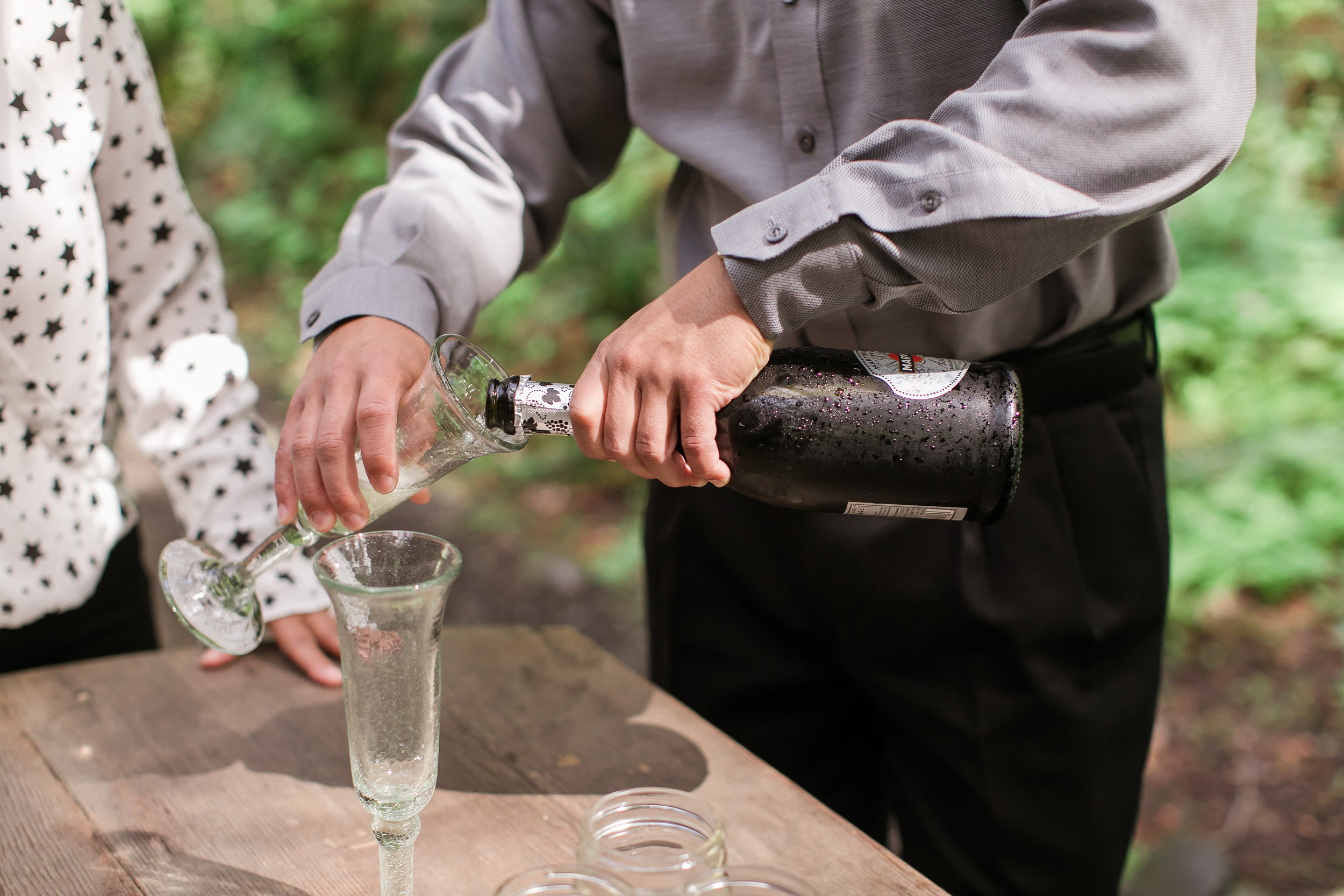 Wendy and Abrom's elopement package included these gorgeous Bambeco champagne flutes. Each glass is unique, handcrafted, and made from recycled glass – plus, the purchase results in the planting of a tree by Bambeco! We love this sustainable glassware.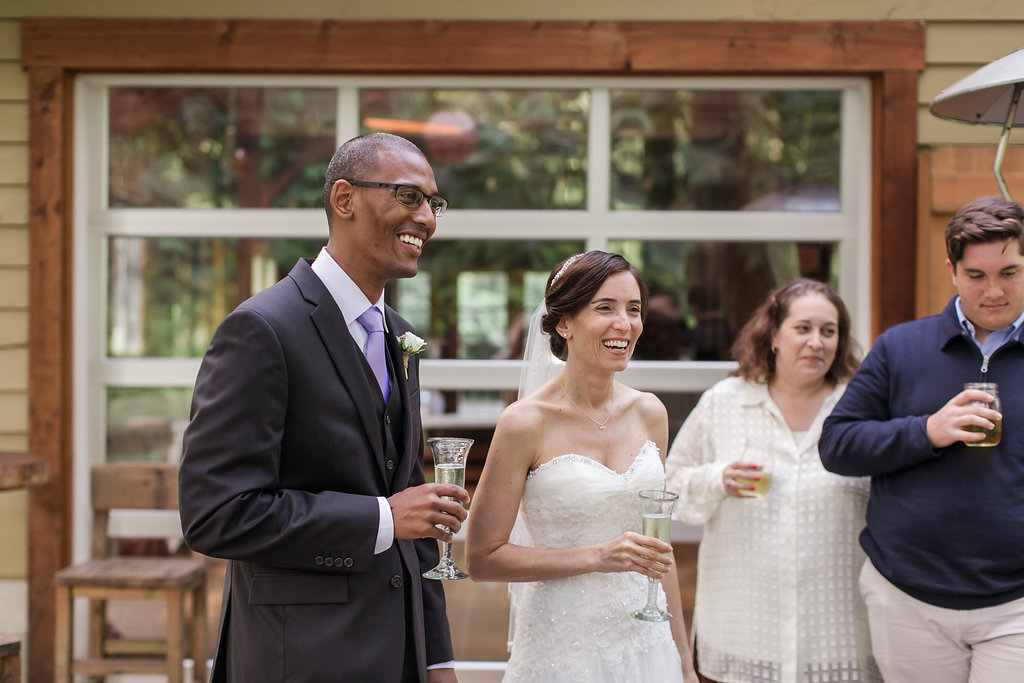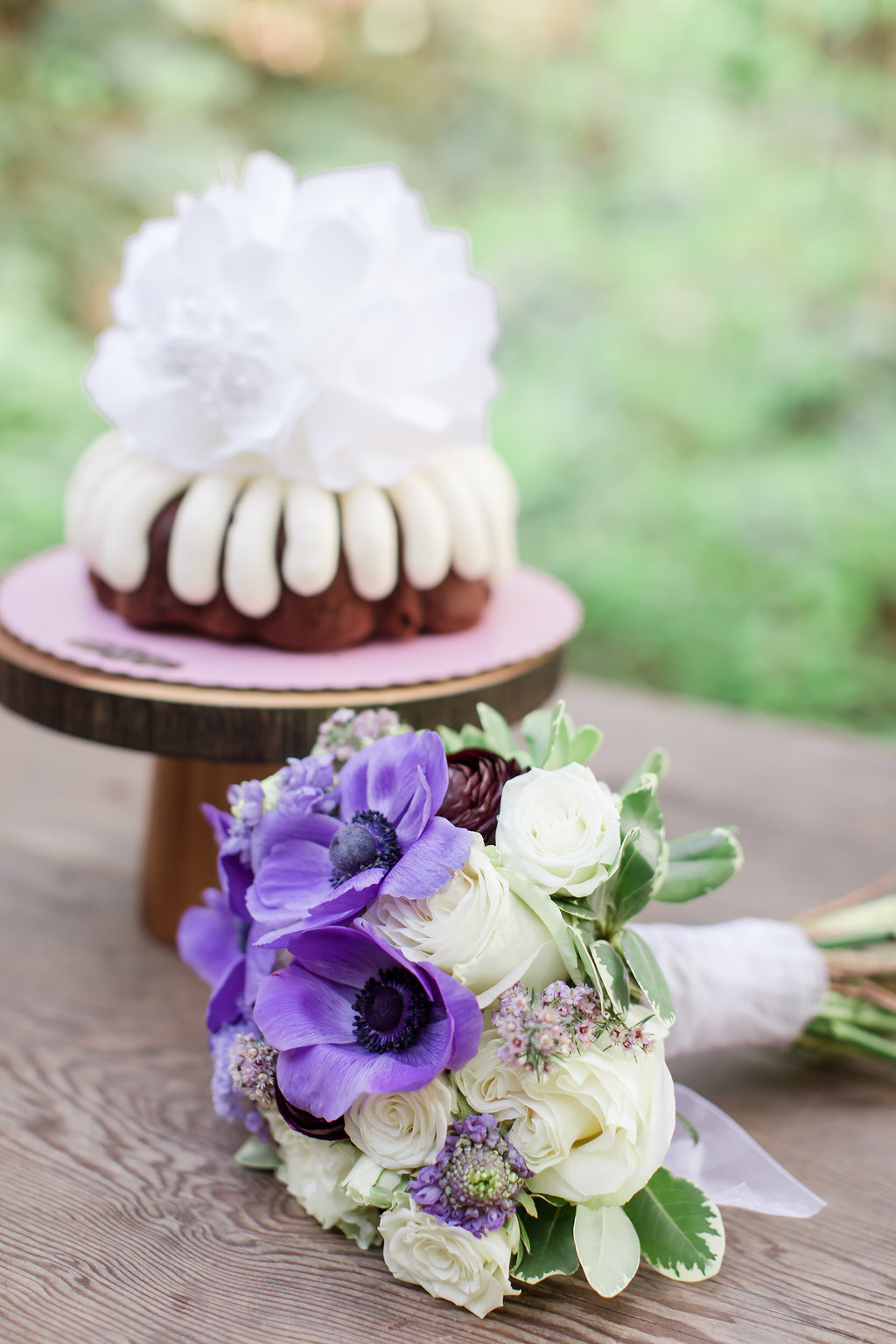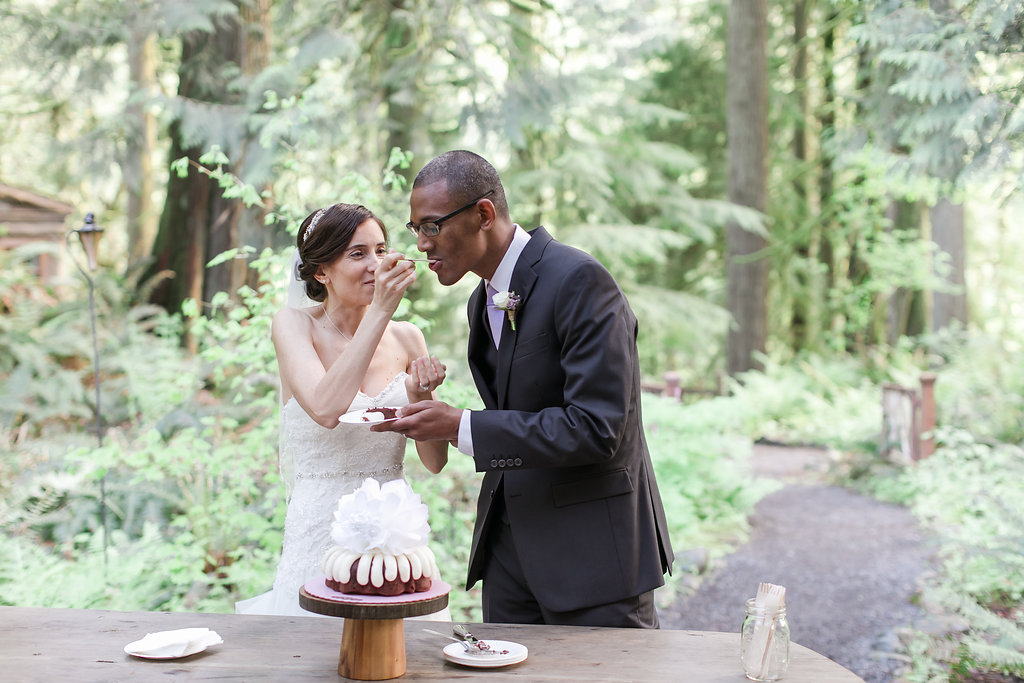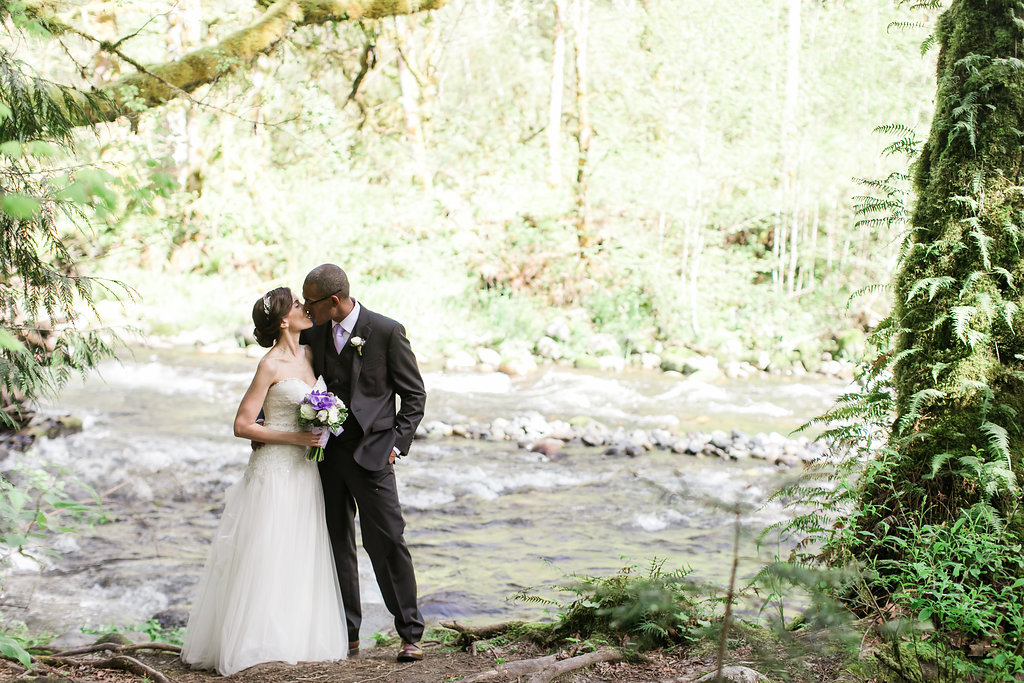 When asked which song best characterizes her marriage with Abrom, Wendy answered, "Like You'll Never See Me Again" by Alicia Keys. She feels this song captures Abrom and her commitment to being present with one another and treasuring their relationship. This same ethos guided the couple's wedding day, as they focused on enjoying every moment and not taking the experience for granted.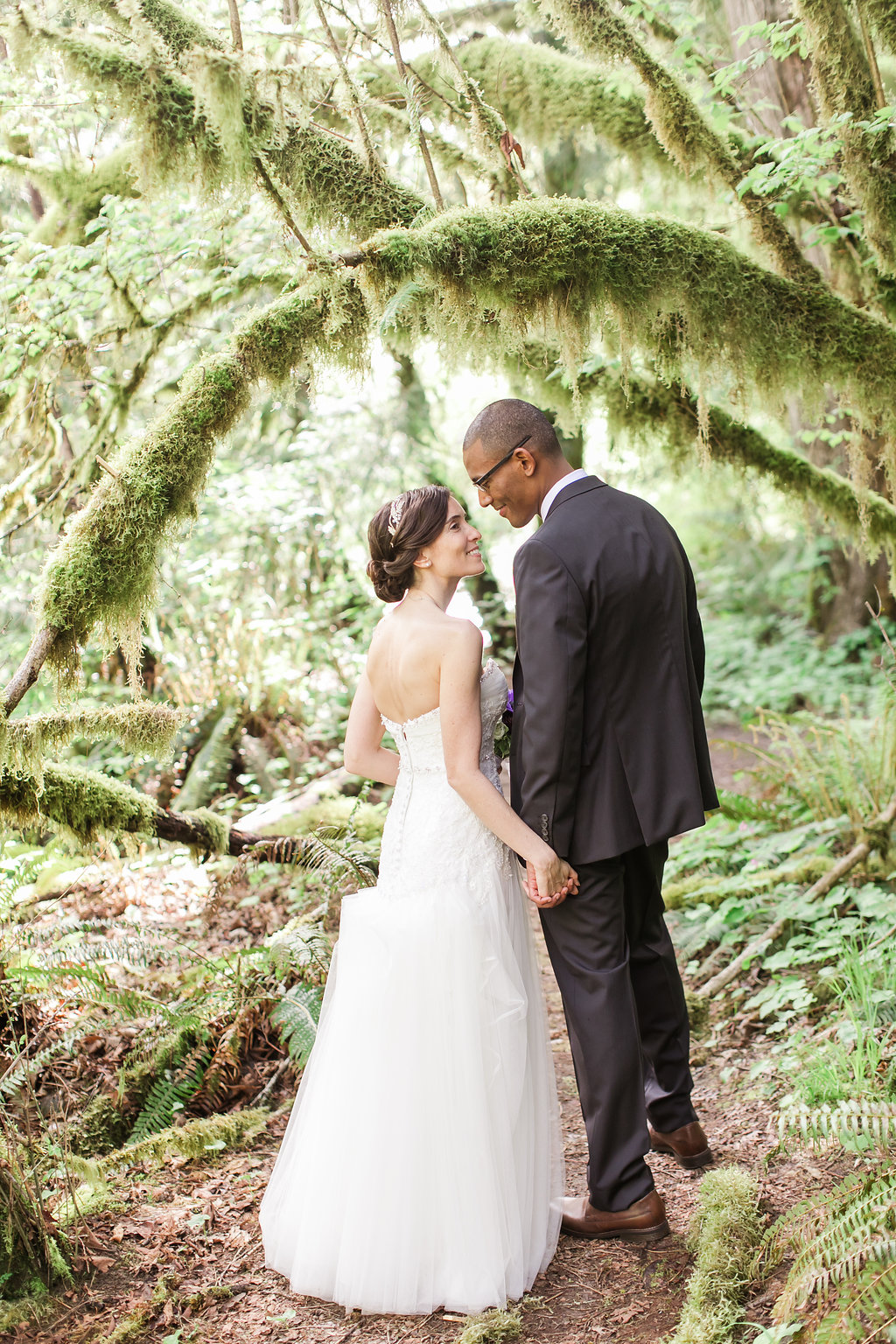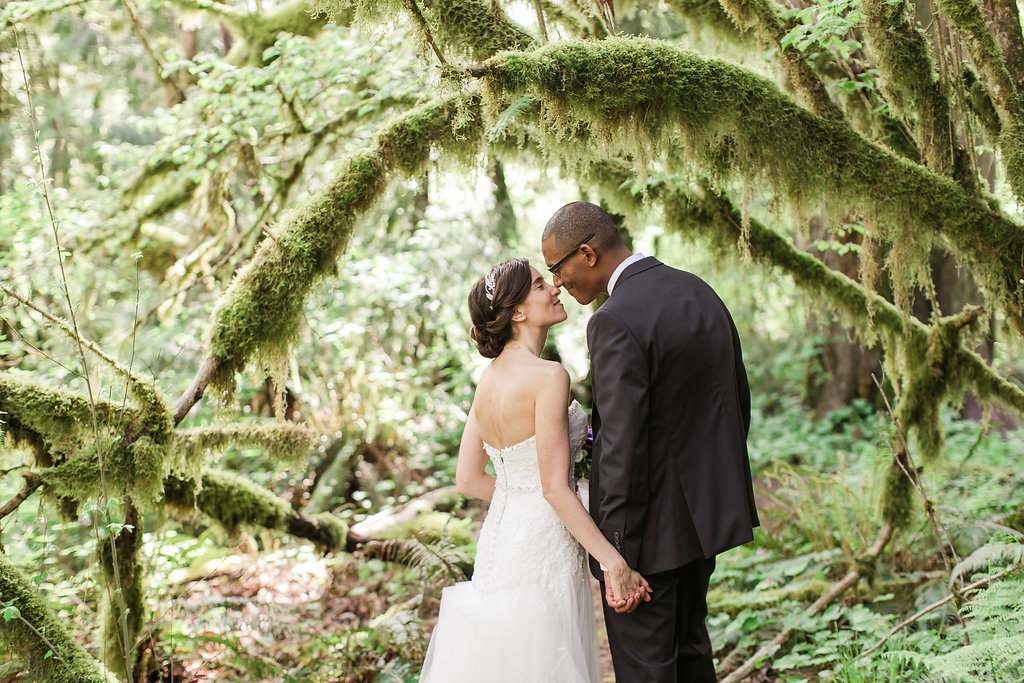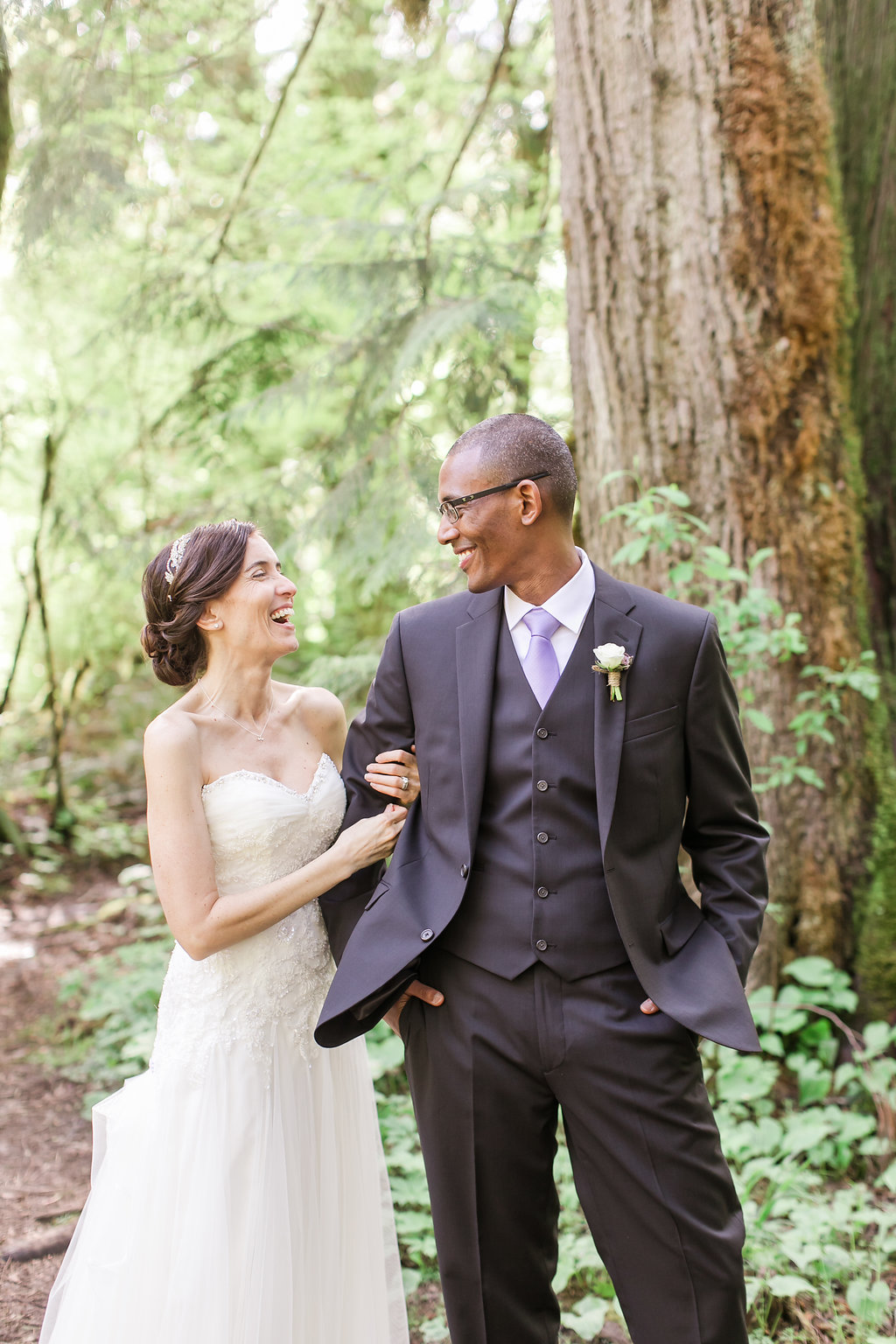 Wendy and Abrom radiate joy and love!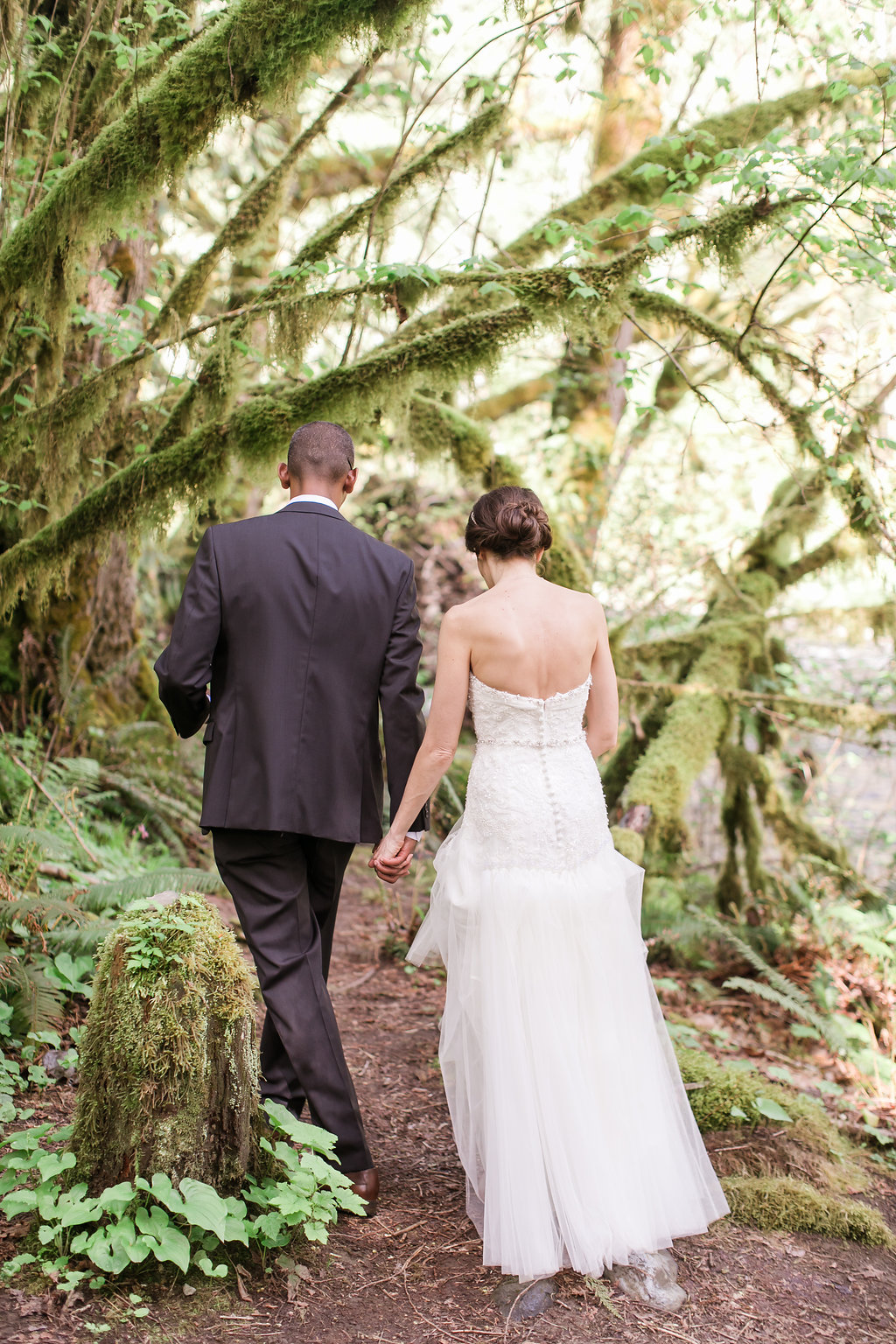 Thank you for hosting your joyful wedding at TreeHouse Point, Wendy and Abrom! We wish you a lifetime of happiness!
For information about hosting your own wedding or elopement at TreeHouse Point, please visit: http://www.treehousepoint.com/weddings.phtml.
WEDDING CREDITS: Venue: TreeHouse Point | Photography: Lloyd Photographers | Officiant: Janet McIntosh | Florist: Down to Earth Flowers & Gifts | Cake: Nothing Bundt Cakes | Glassware: Bambeco | Hair: Pacific Artistry | Bride's Dress, Veil, Headband, and Shoes: David's Bridal | Groom's Suit: Men's Warehouse