Biblioteque is one of the four rentable treehouses at Treehouse Utopia, our Texas Hill Country Retreat.
Pete Nelson opened Treehouse Utopia earlier this year in partnership with Laurel Waters, chef and owner of The Laurel Tree Restaurant. You can book your stay in the trees at treehouseutopia.com.
Biblioteque wraps around a single cypress tree. It's designed like a cozy library, with walls of built-in bookcases and ultra-comfy reading nooks. Inside the front door, guests are greeted by warm wood paneling, glowing light fixtures, and windows that frame views of the canopy. Our crew put in months of hard work to bring this magical retreat to life!
See how Biblioteque came together in our timelapse video below.
You can book your stay in Biblioteque at treehouseutopia.com.
Click here to learn more about Treehouse Utopia.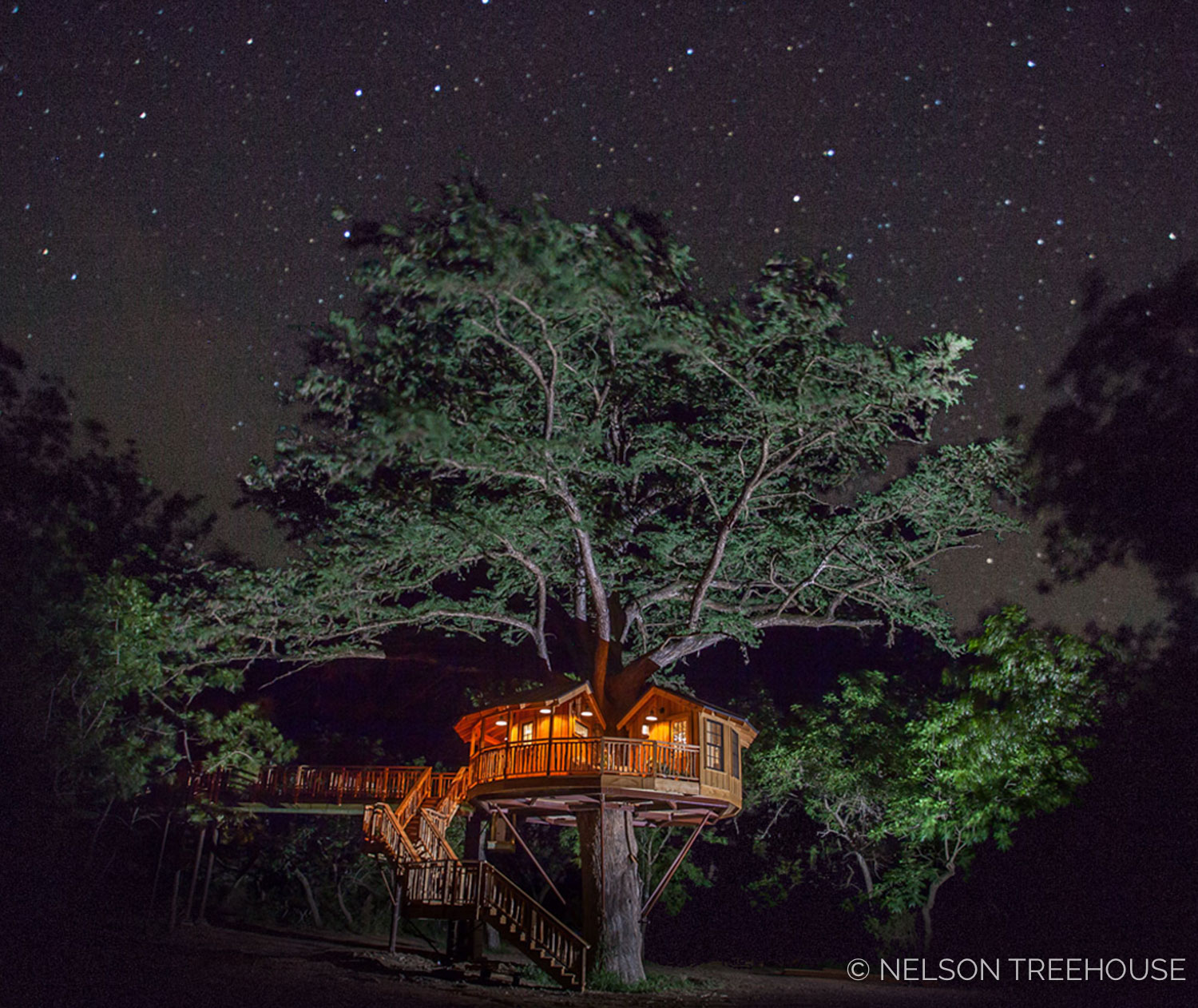 Biblioteque under the stars at Treehouse Utopia