Building this treehouse on the resplendent Orcas Island during summer 2014 was a magical experience. Brian and Diane dreamed of having a treehouse that captured the fun and adventurous spirit of summer camp on the island. The couple also needed additional sleeping space for their extended friends and family who visit during the summer. Pete was thrilled to create the perfect arboreal glamping retreat for Diane and Brian!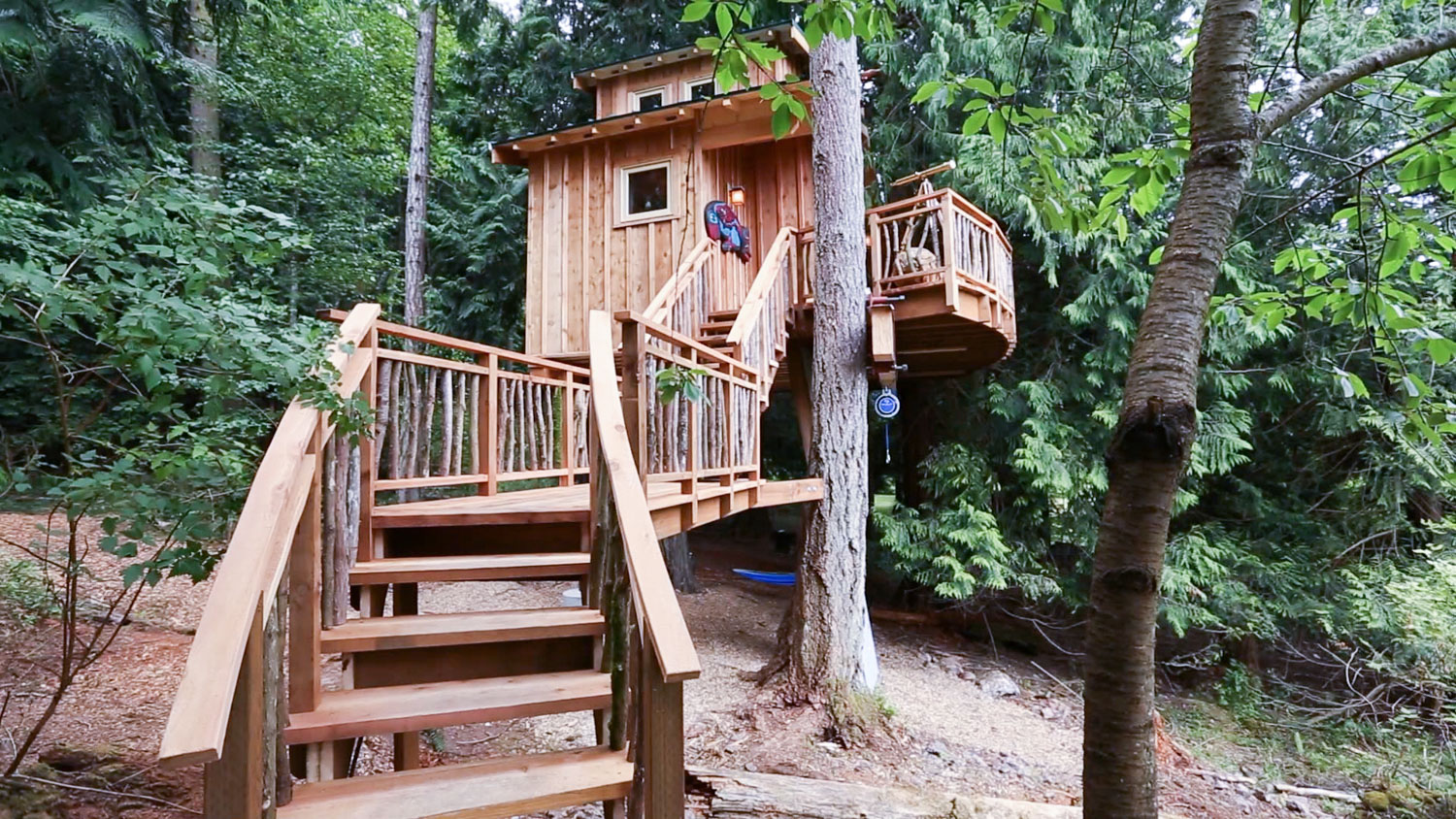 Pete chose a stairway as the entry to the treehouse instead of a ladder in order to allow Brian and Diane's dog, Ozzie, to easily join the family in the trees.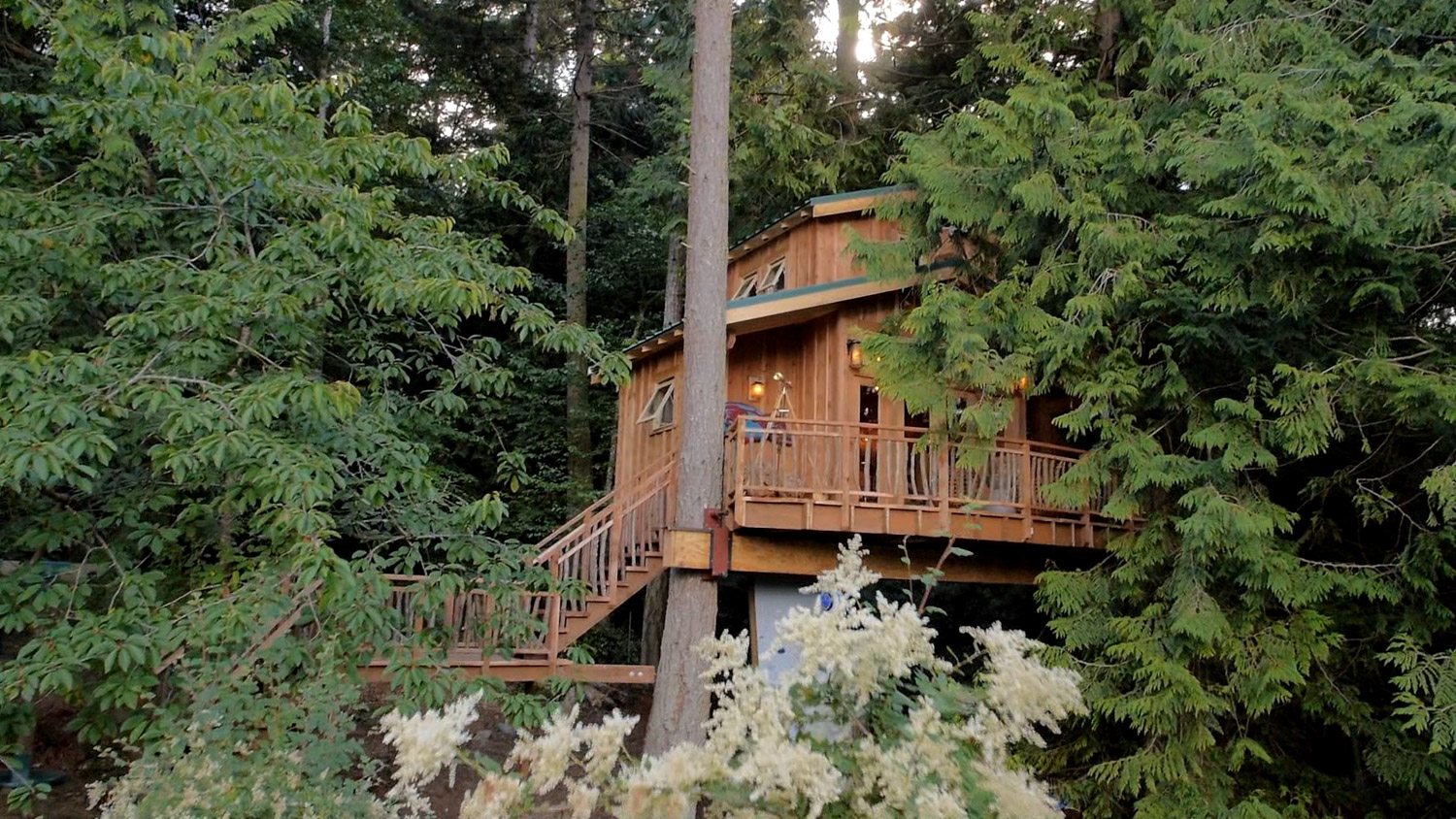 Two prodigious western red cedars, one Douglas fir, and a beefy metal post host this two-story treehouse. The crew installed some serious hardware to ensure a rock-solid foundation.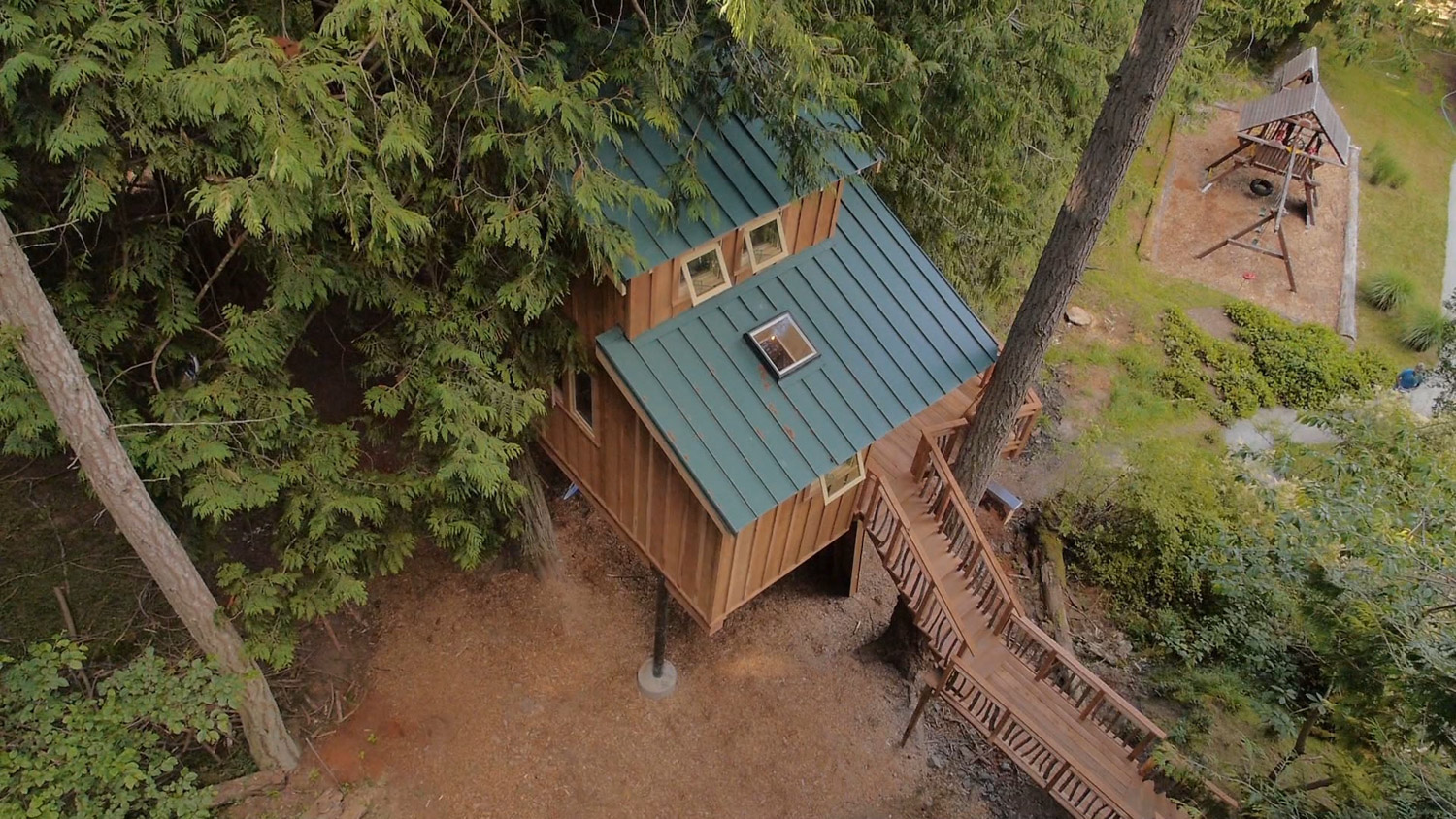 The treehouse nestles 15 feet high – the height and plethora of windows provide sweeping views of the surrounding forest and ocean.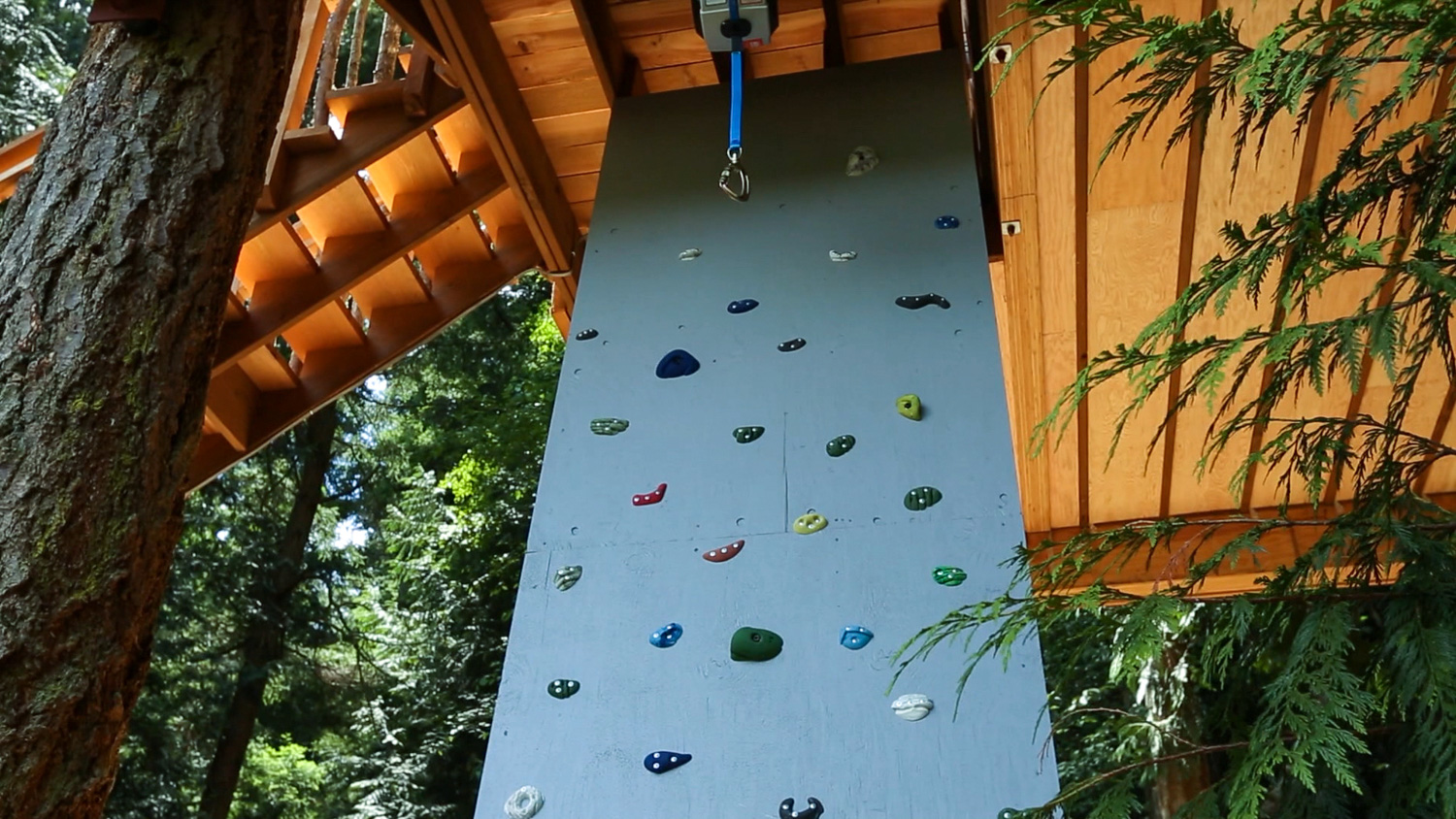 The crew maximized the use of the space beneath the treehouse with a rock climbing wall.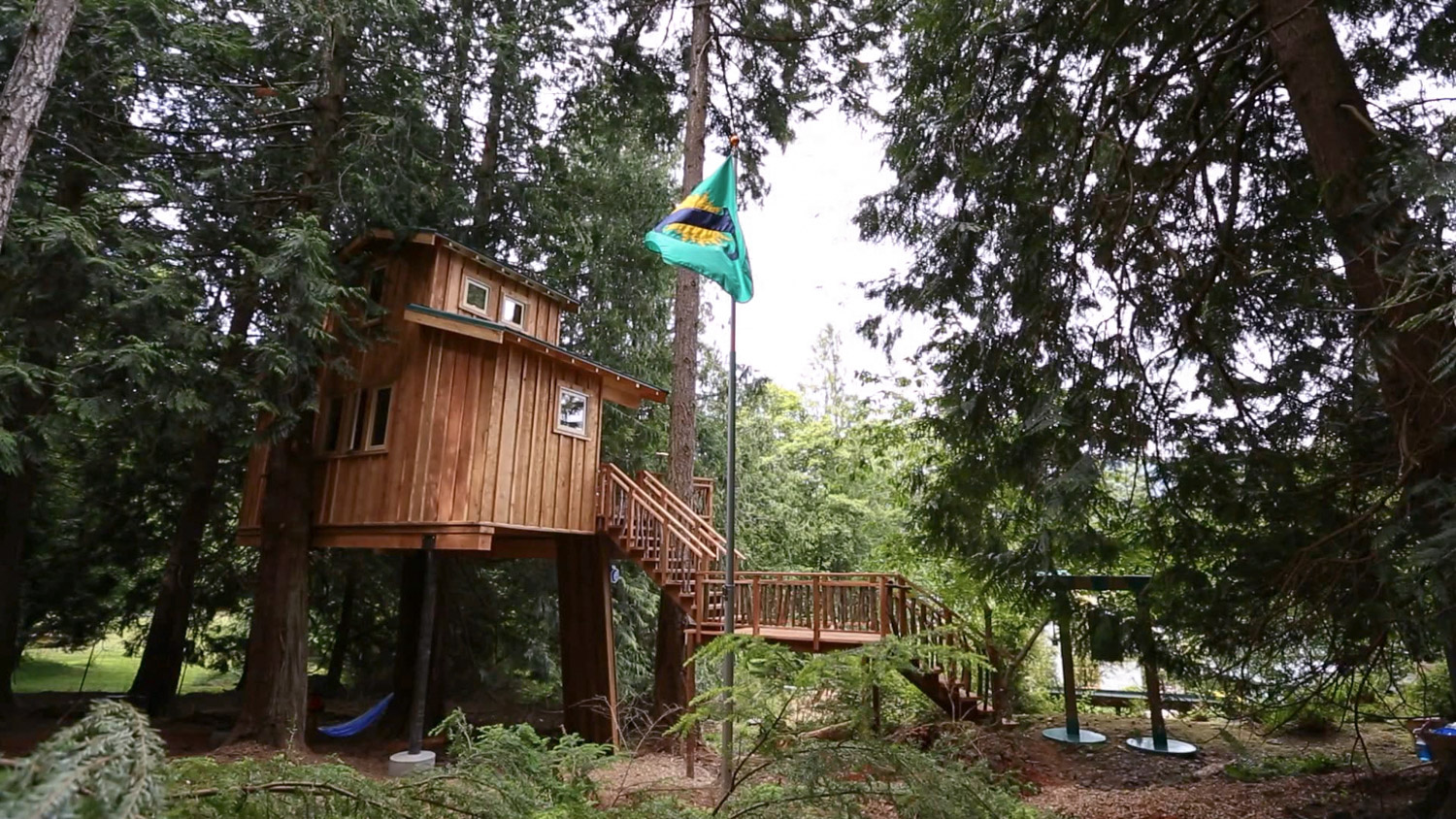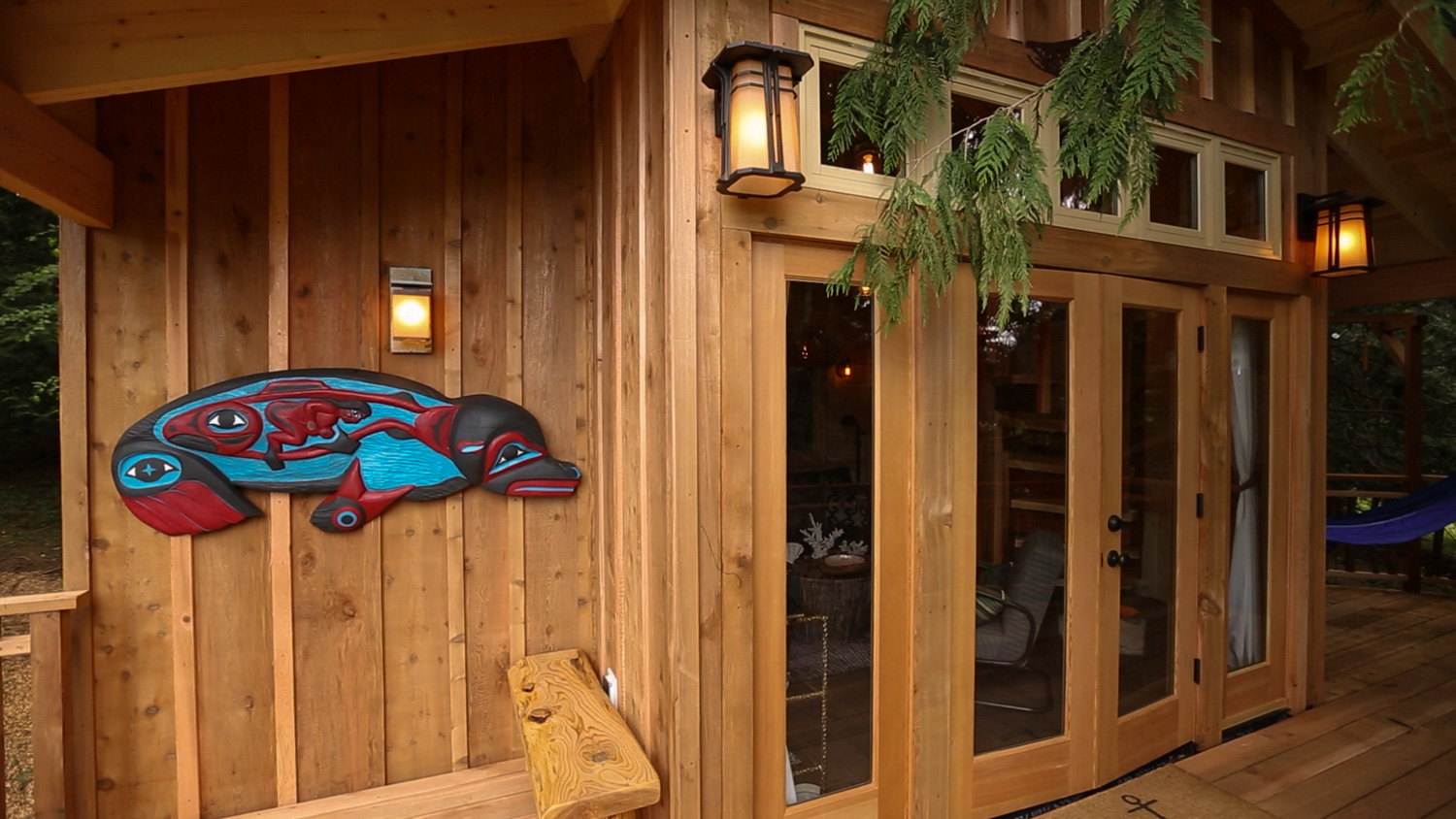 The Lummi Nation generously gave this hand carved-artwork to the treehouse. Orcas Island is the ancestral home of the Lummi.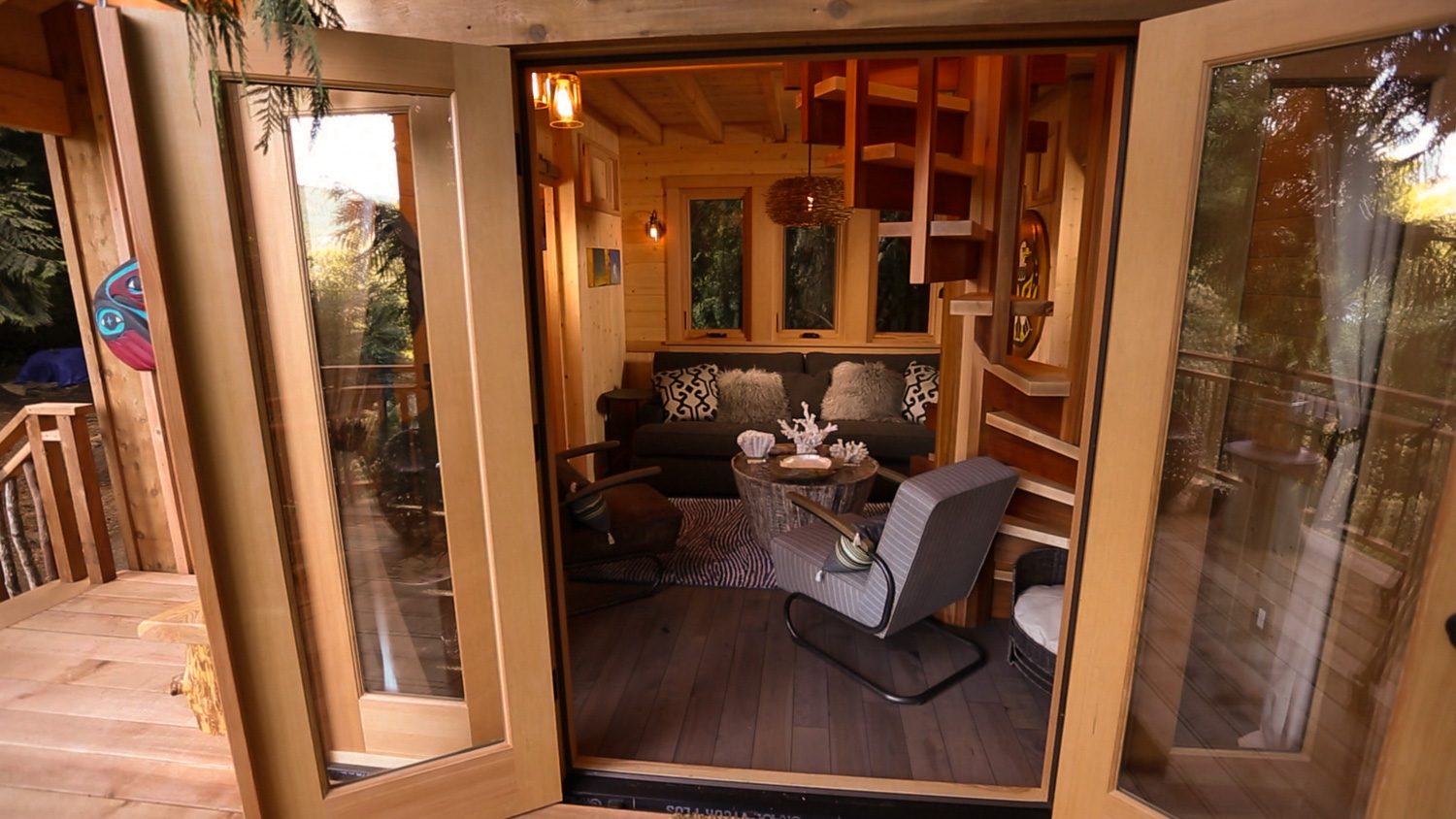 The spacious, curved deck leads into the main floor of the treehouse, which holds a cozy seating area and bunk room.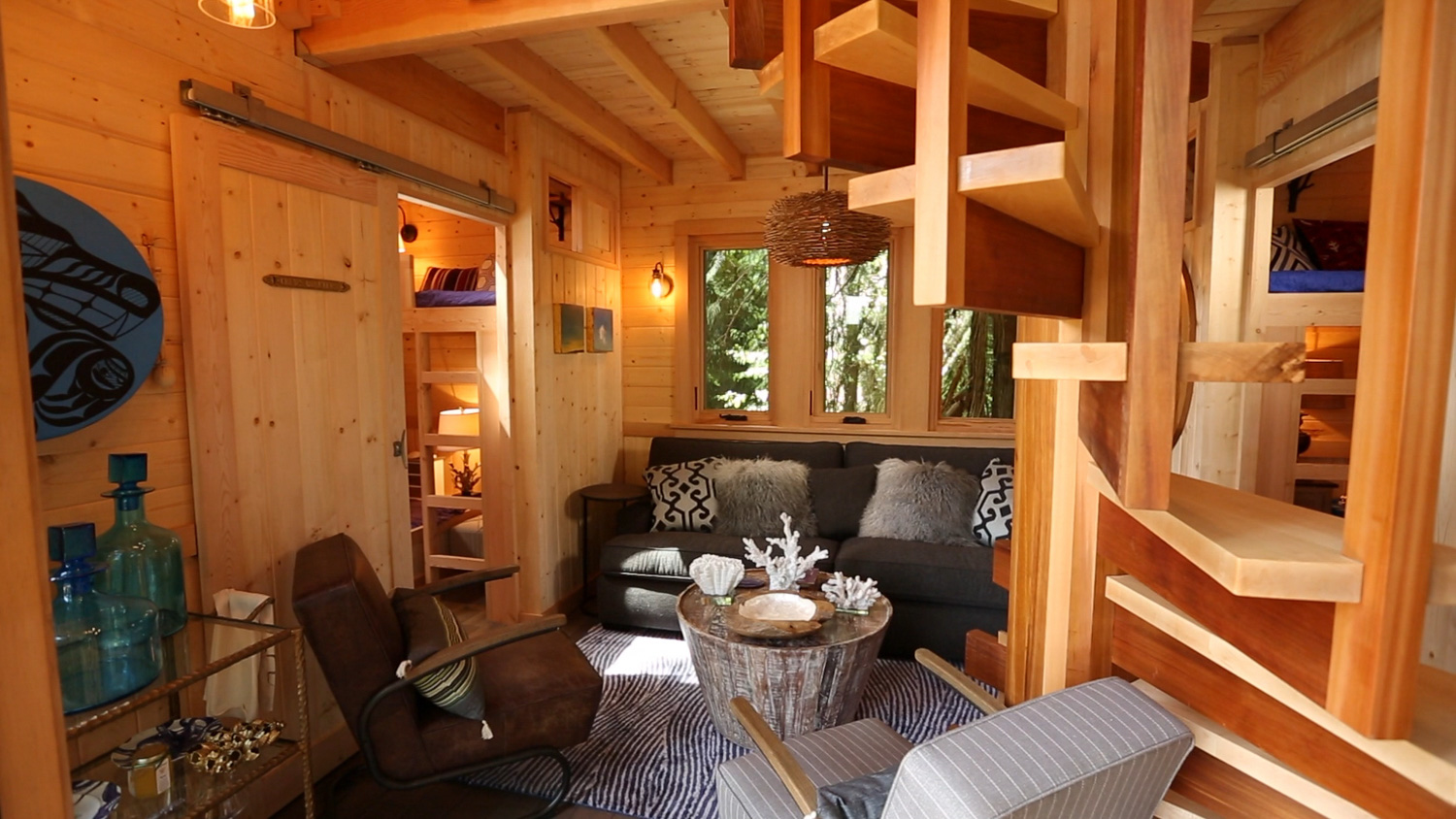 The sliding door on the left opens to the bunk room. It makes the perfect overnight zone for Diane and Brian's two kids.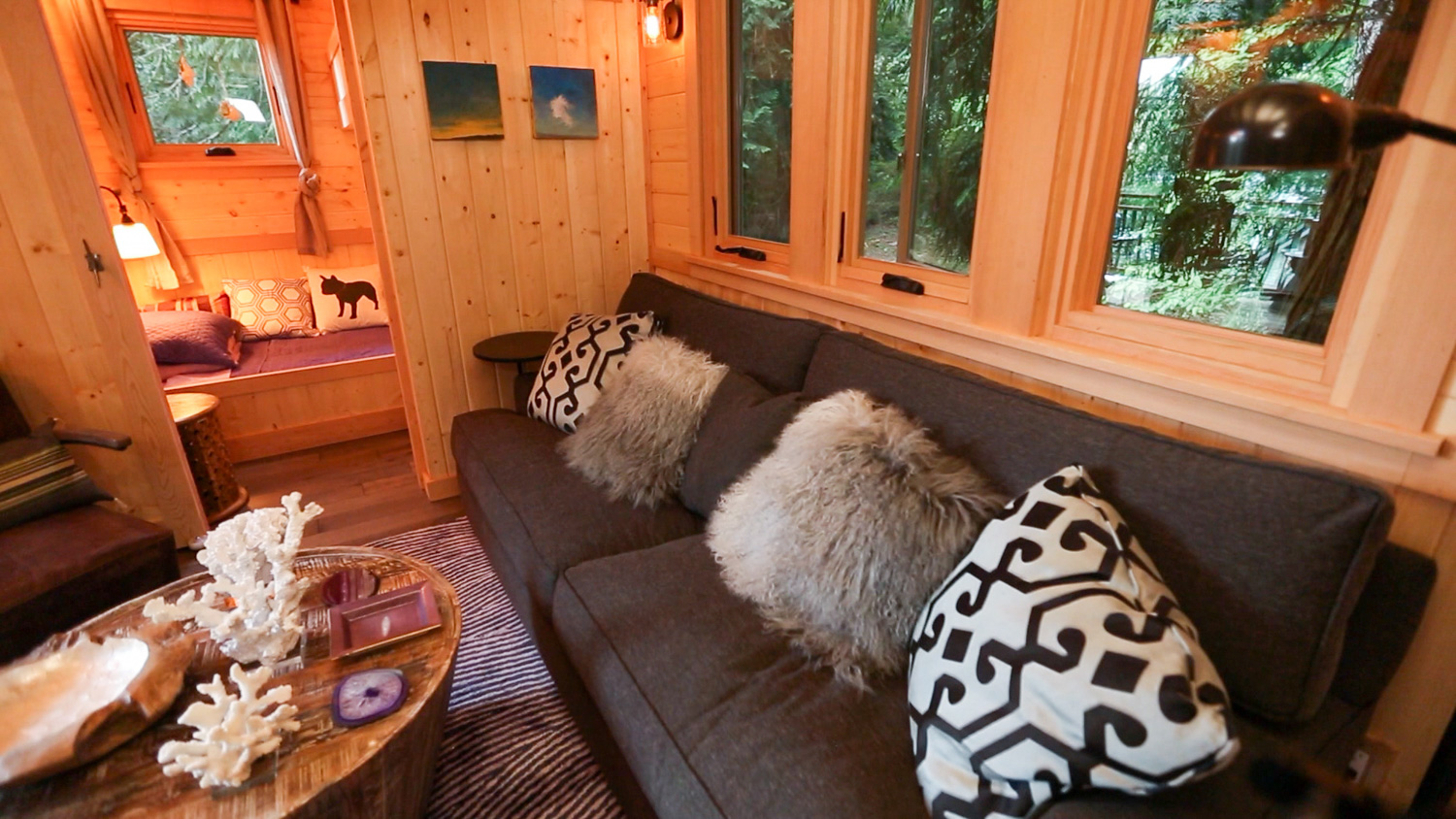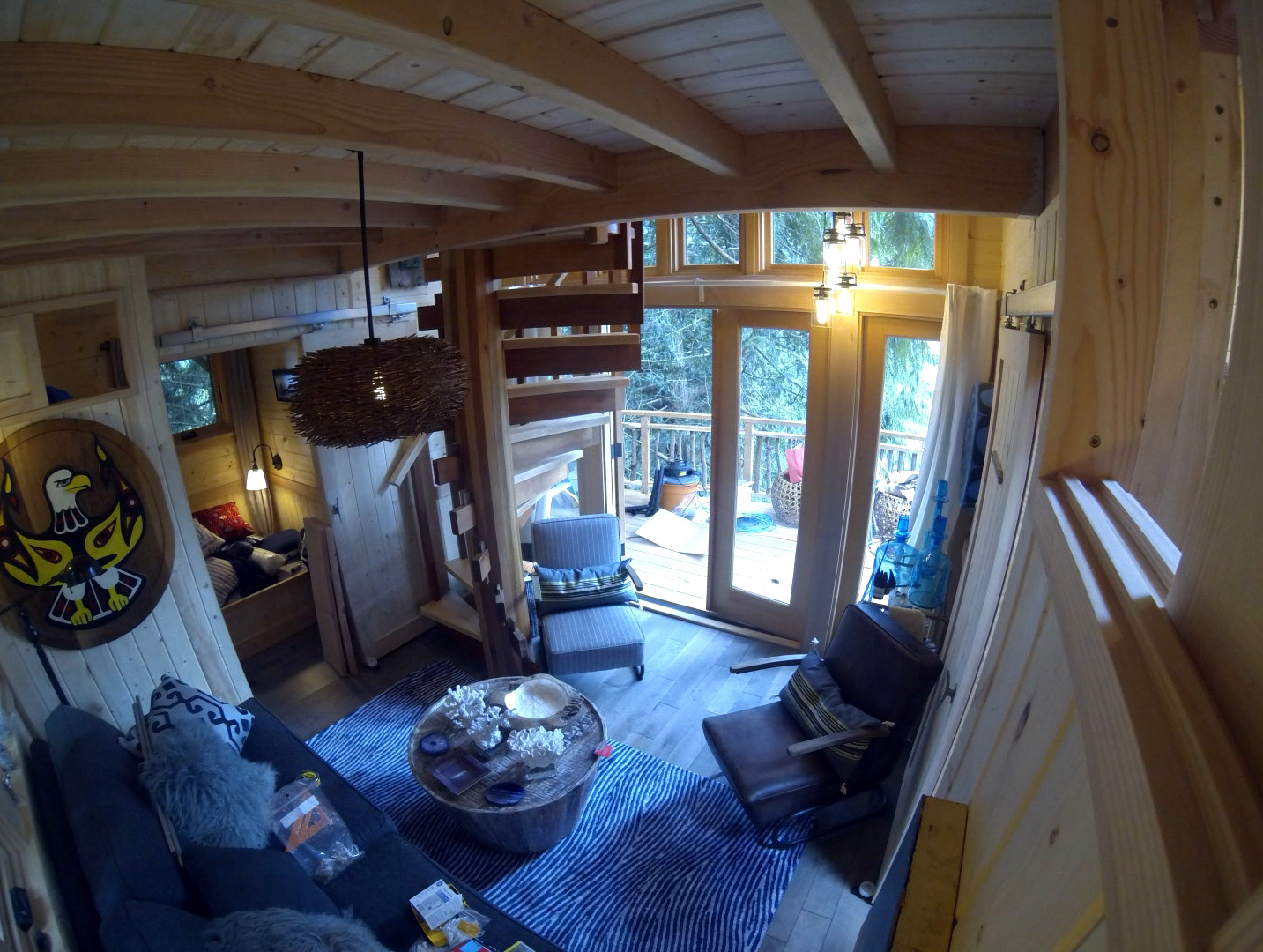 The Lummi Nation also provided the circular carving featuring an eagle and two whales, visible on the left side of this image.
Carpenter Ian Franks crafted this spiral staircase from cedar and maple wood. The staircase leads to loft, which holds an additional two beds. With the bunk room and loft, the treehouse can sleep at least four of Diane and Brian's summertime guests.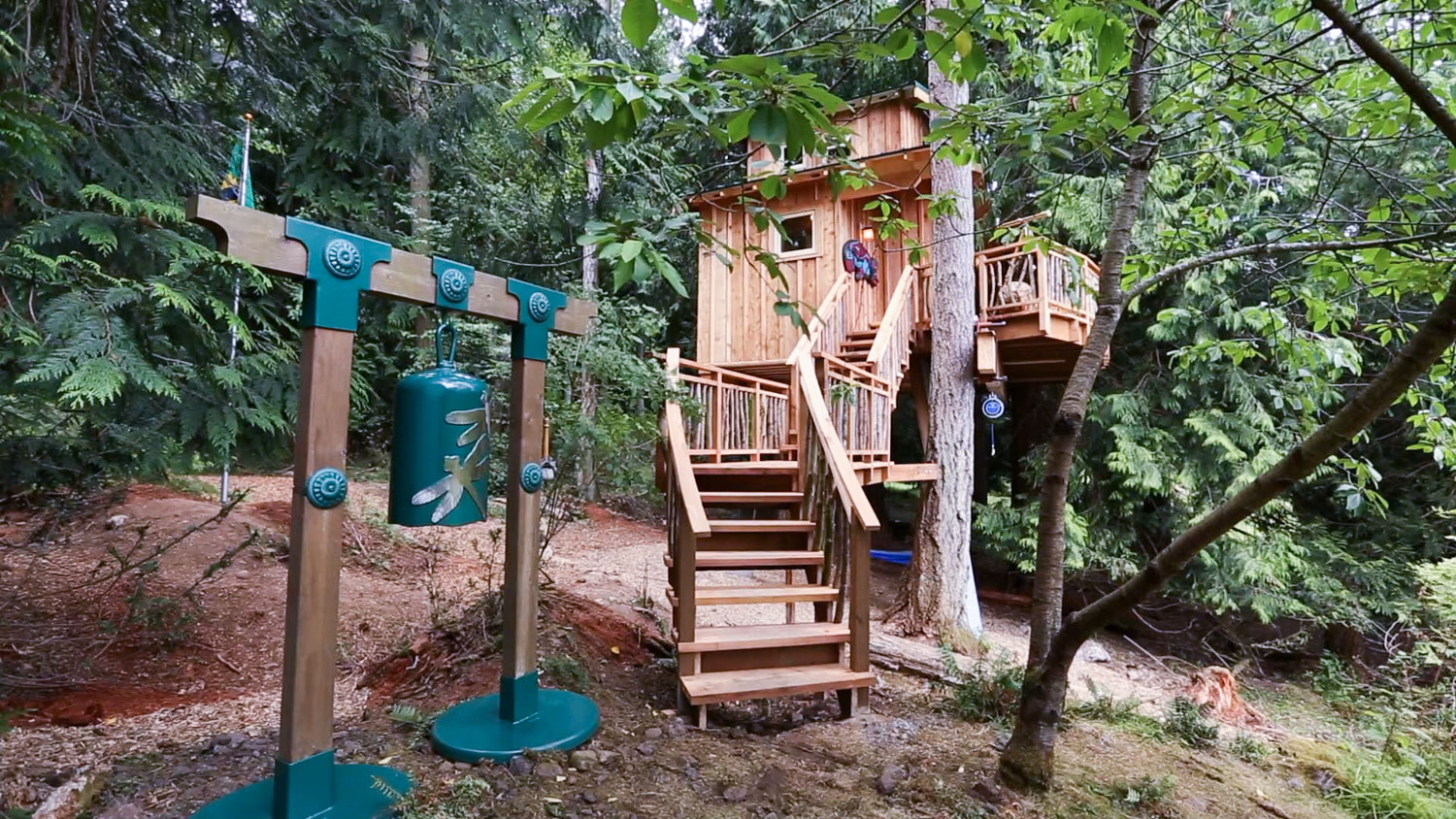 A local artist created this bell – it makes for quite the resounding doorbell to the treehouse!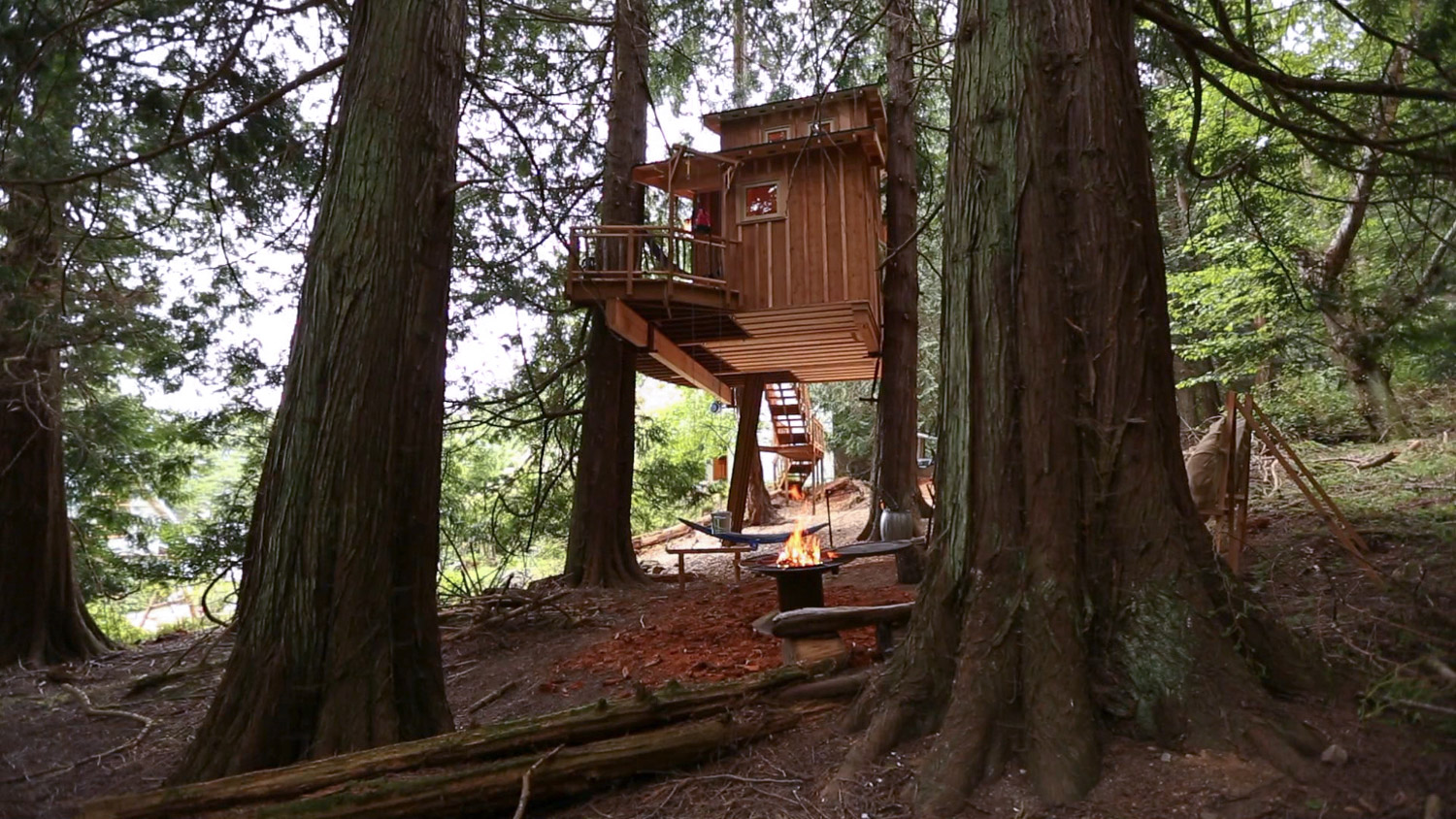 Thanks for an incredible and memorable build, Diane and Brian! We wish your family a lifetime of happiness and adventure up in the trees!
We hope you've enjoyed taking a look inside the Canopy Island Camp treehouse!
To stay up-to-date on all things treehouse, subscribe to our newsletter and give us a follow on Facebook and Instagram.
To the trees!