Treehouses have long been associated with magic, adventure, and romance. It's no wonder, then, that TreeHouse Point is a popular venue for proposals!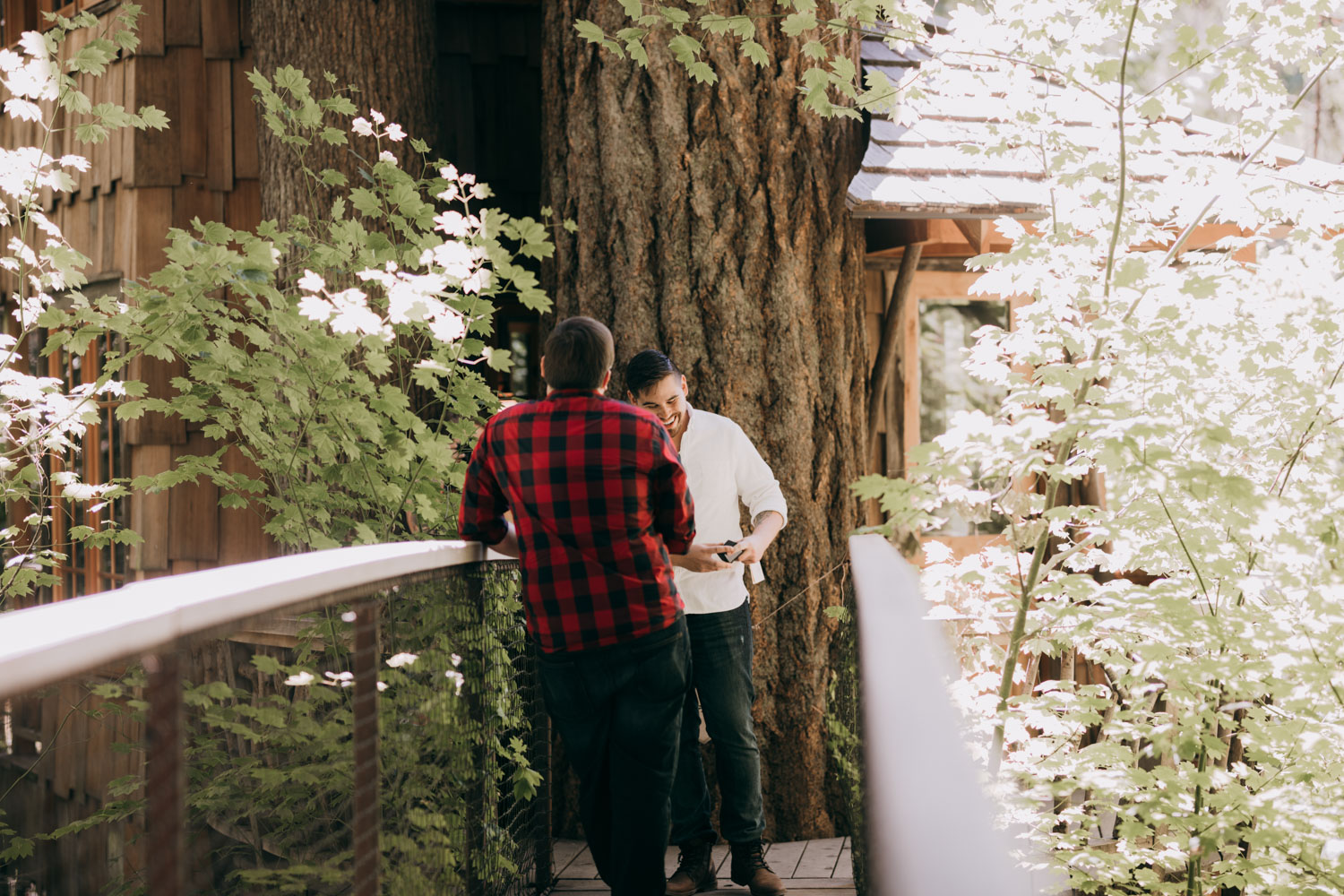 Jon's proposal to Chris at TreeHouse Point earlier this autumn tops the charts for romance and thoughtfulness. Jon had been secretly planning the proposal for months – unbeknownst to Chris, Jon had even visited TreeHouse Point weeks before to scope out the perfect spot for photographer Kamrin Dishman (kndmco.com) to hide during the proposal. As Chris says:
"Even though we had discussed getting engaged, the way Jon went about the proposal was a total surprise. It was my birthday weekend and I had let him plan the stay at TreeHouse Point. He had worked out everything with Joanna [the manager at TreeHouse Point] – I didn't realize at the time, but he had scheduled it so we arrived an hour earlier than the normal check-in. Joanna's acting skills were on-point: she made it seem like she had never met Jon! Jon convinced me that we should take a walk around the grounds before grabbing our bags. That's when he took me to the bridge of the Burl."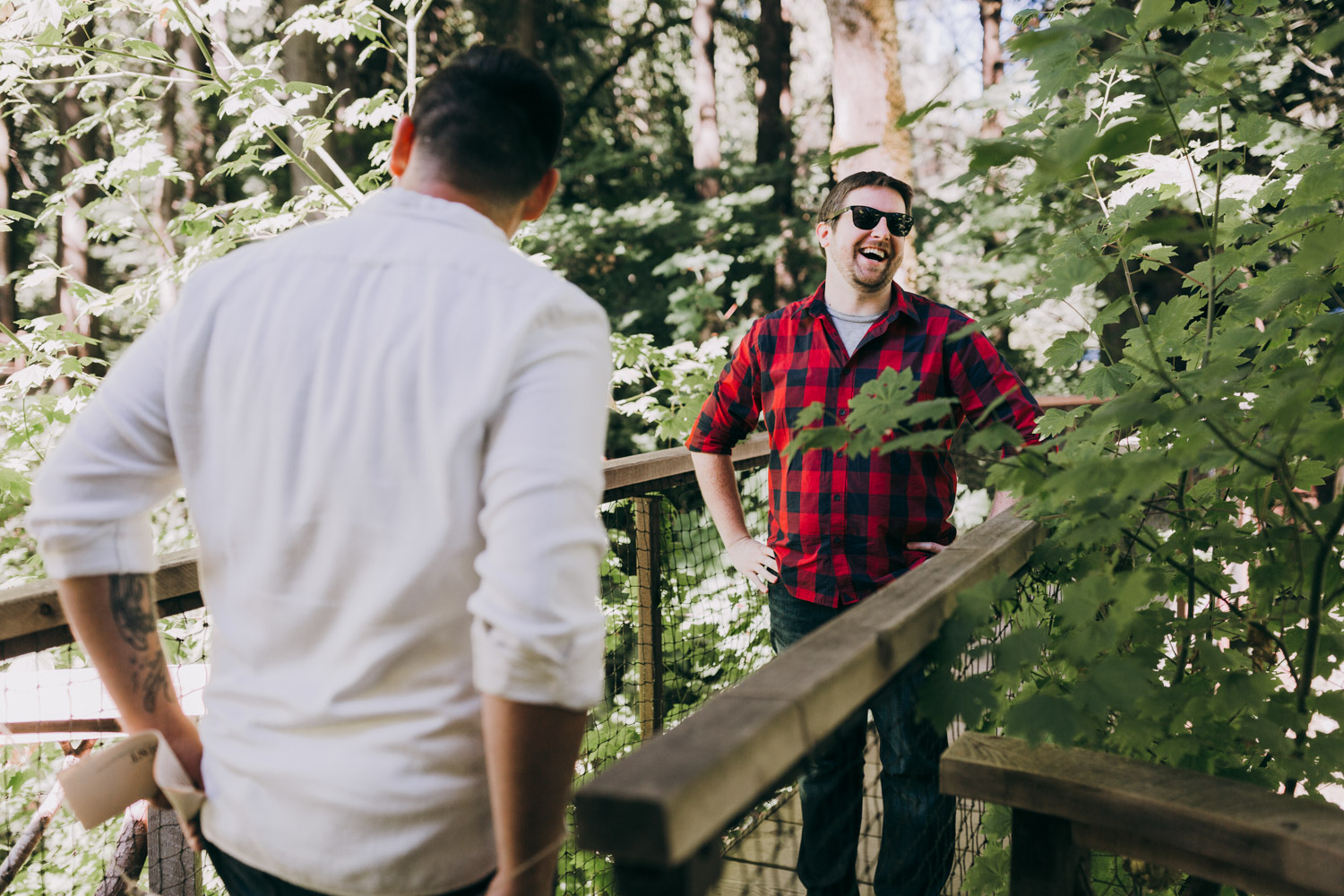 Jon chose to propose at the Burl since it was the treehouse he and Chris would be staying in overnight. The couple loved the treehouse's proximity to the river.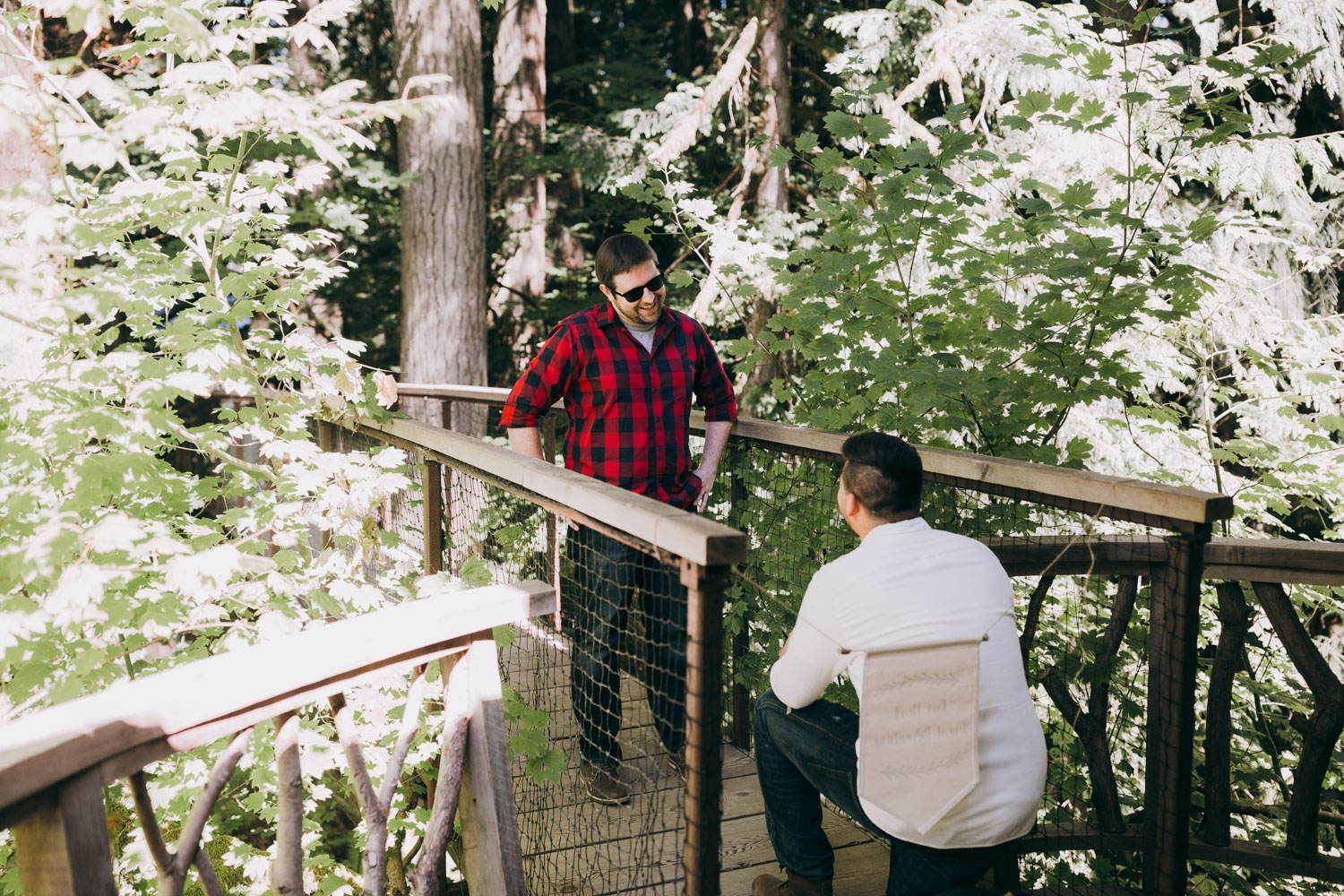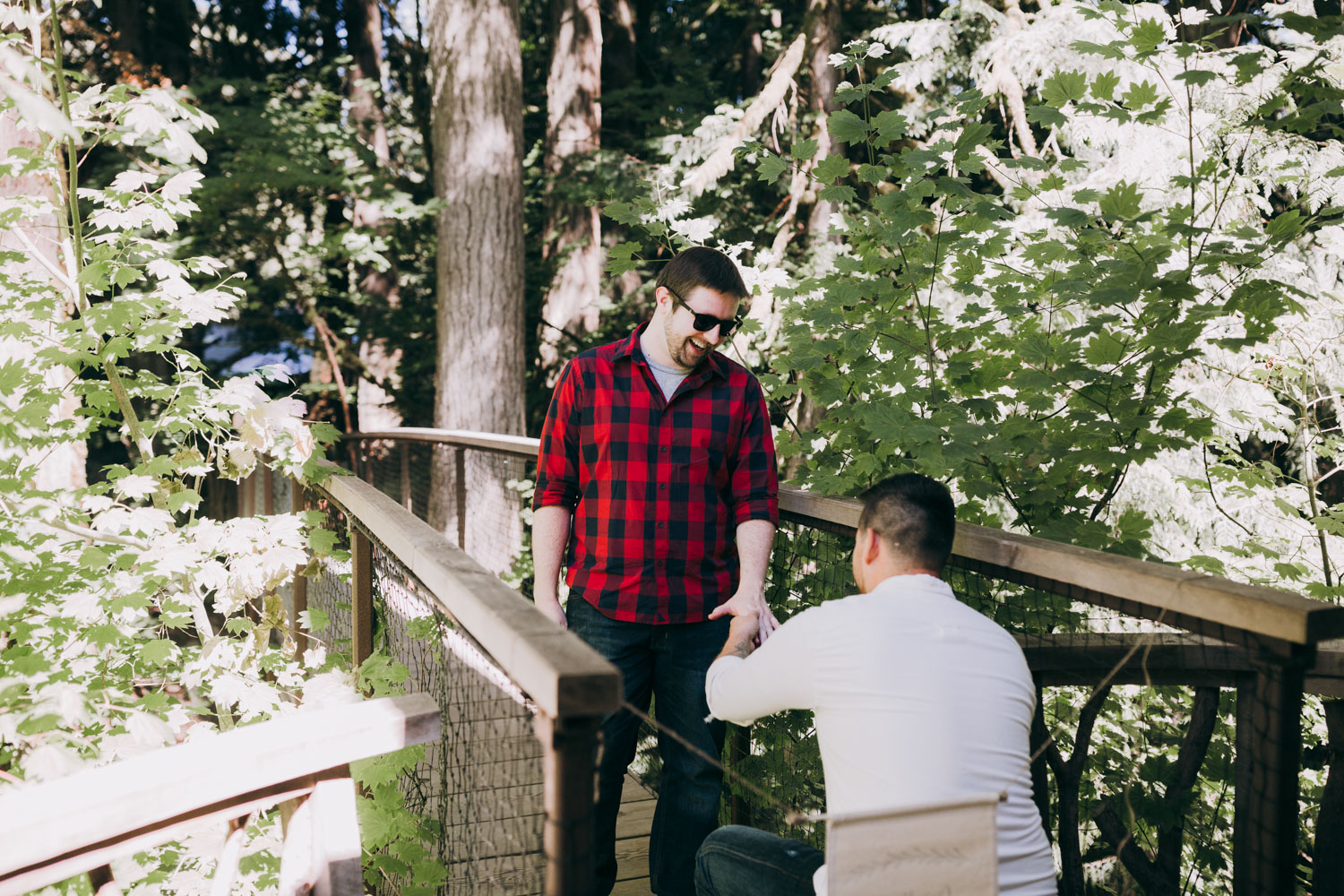 Chris and Jon had met through Tinder a little over two years ago – the timing was serendipitous, since Chris had just signed onto the app after a hiatus, and Jon was just about to leave it when they "swiped right" on each other! The couple connected over their similar upbringings (they both come from military families) and their shared passion for embarking on adventures.
Jon works as a mail carrier and Chris works as a clinical social worker – Jon says that Chris' busy schedule combined with the variation in his own days off per week actually worked in his favor as he was planning his proposal. For instance, it gave him the time to drive two hours each way to scope out TreeHouse Point mid-week.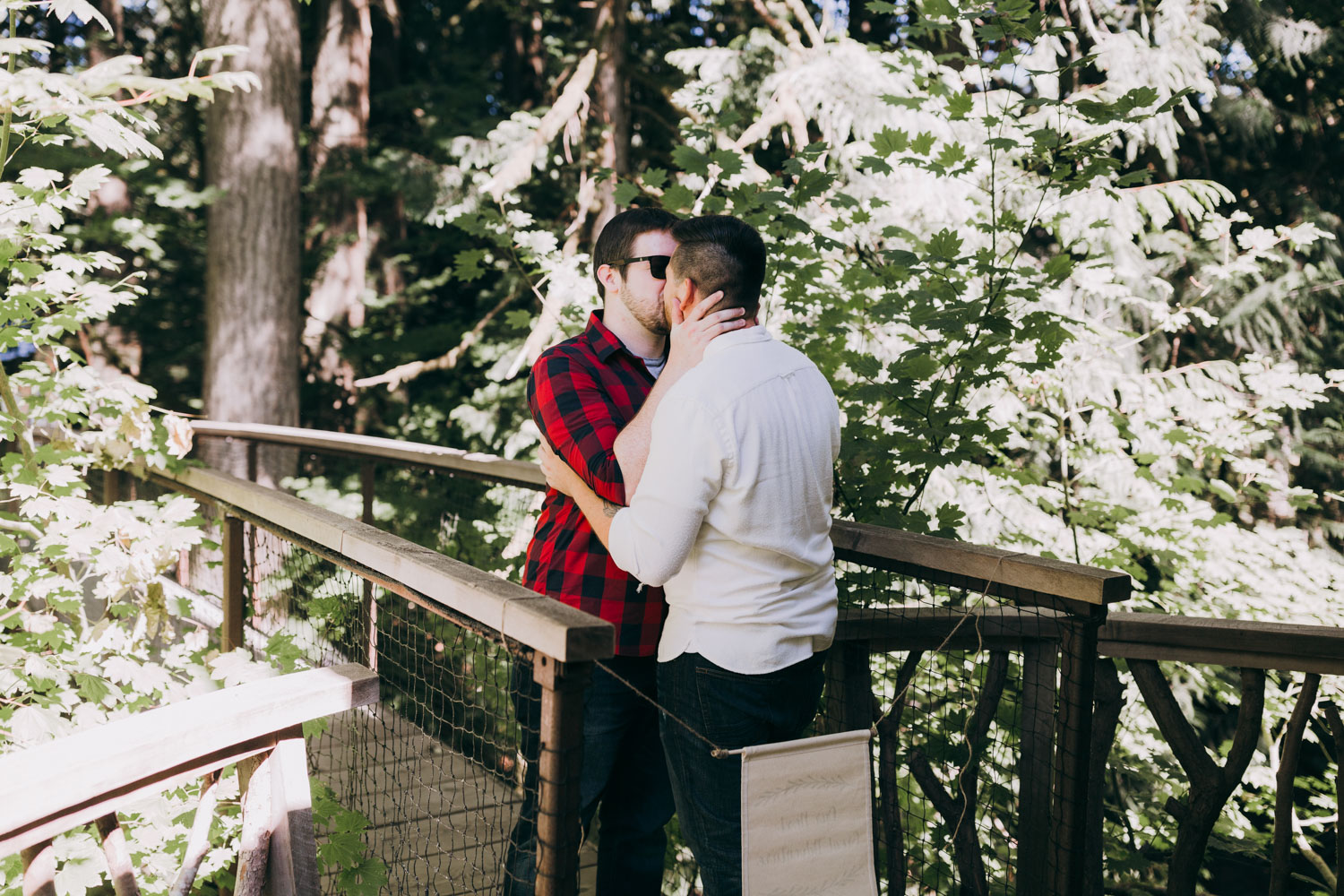 When Jon booked the stay at TreeHouse Point, he was traveling out-of-state. His feelings while being away from Chris convinced him that the time was absolutely right to propose – in his words:
"The whole time I was away, I kept thinking of Chris. I knew I wanted him to be there – I didn't want to ever be gone from him. The stars aligned for us and I knew it was time. I thought to myself, 'If I can book this stay, I'm going to propose.' Chris is the yin to my yang – everything that I'm not. We truly compliment each other."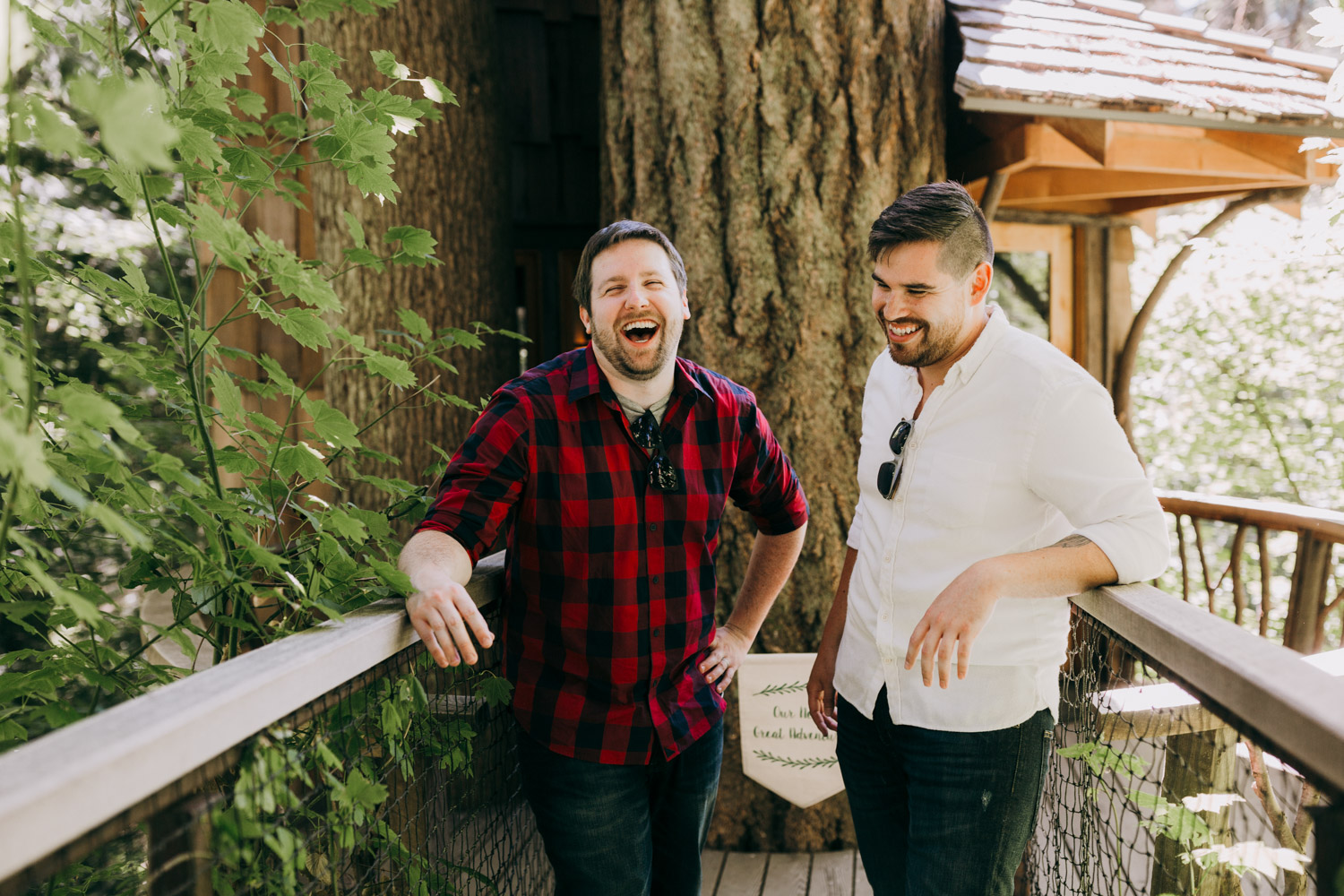 The couple exudes joy!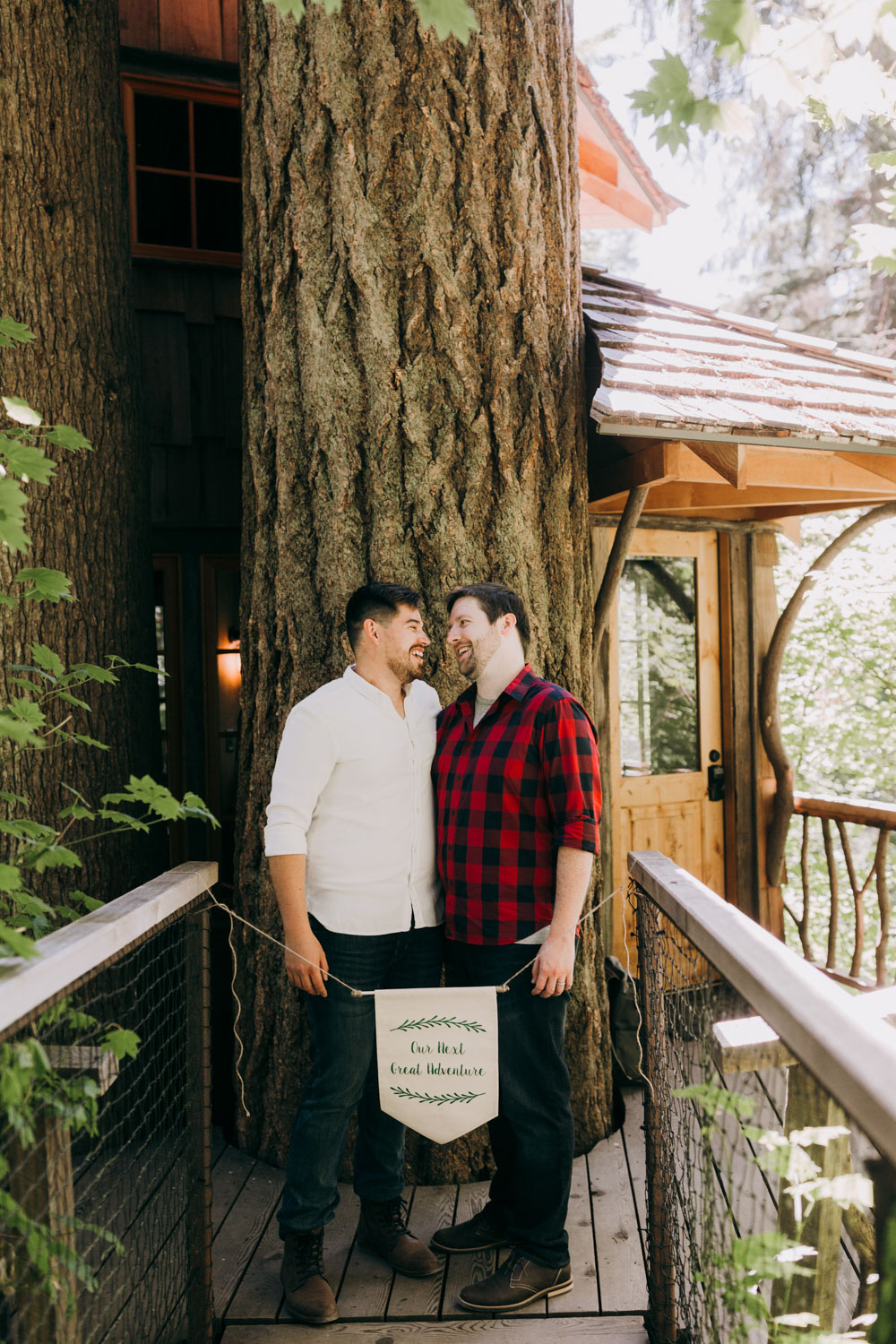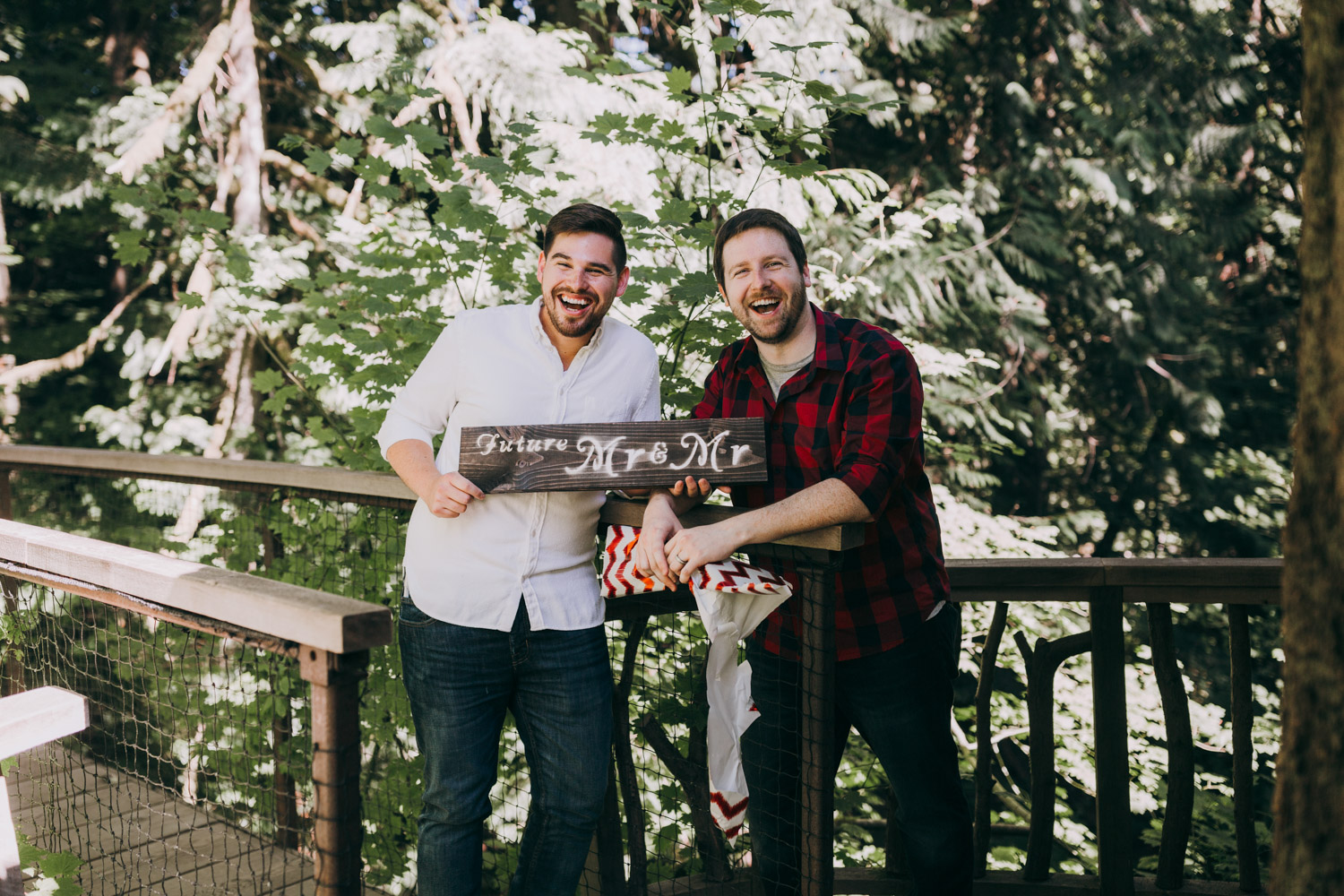 Jon made this sign himself! He hid the process from Chris by telling him he was working on a surprise birthday gift.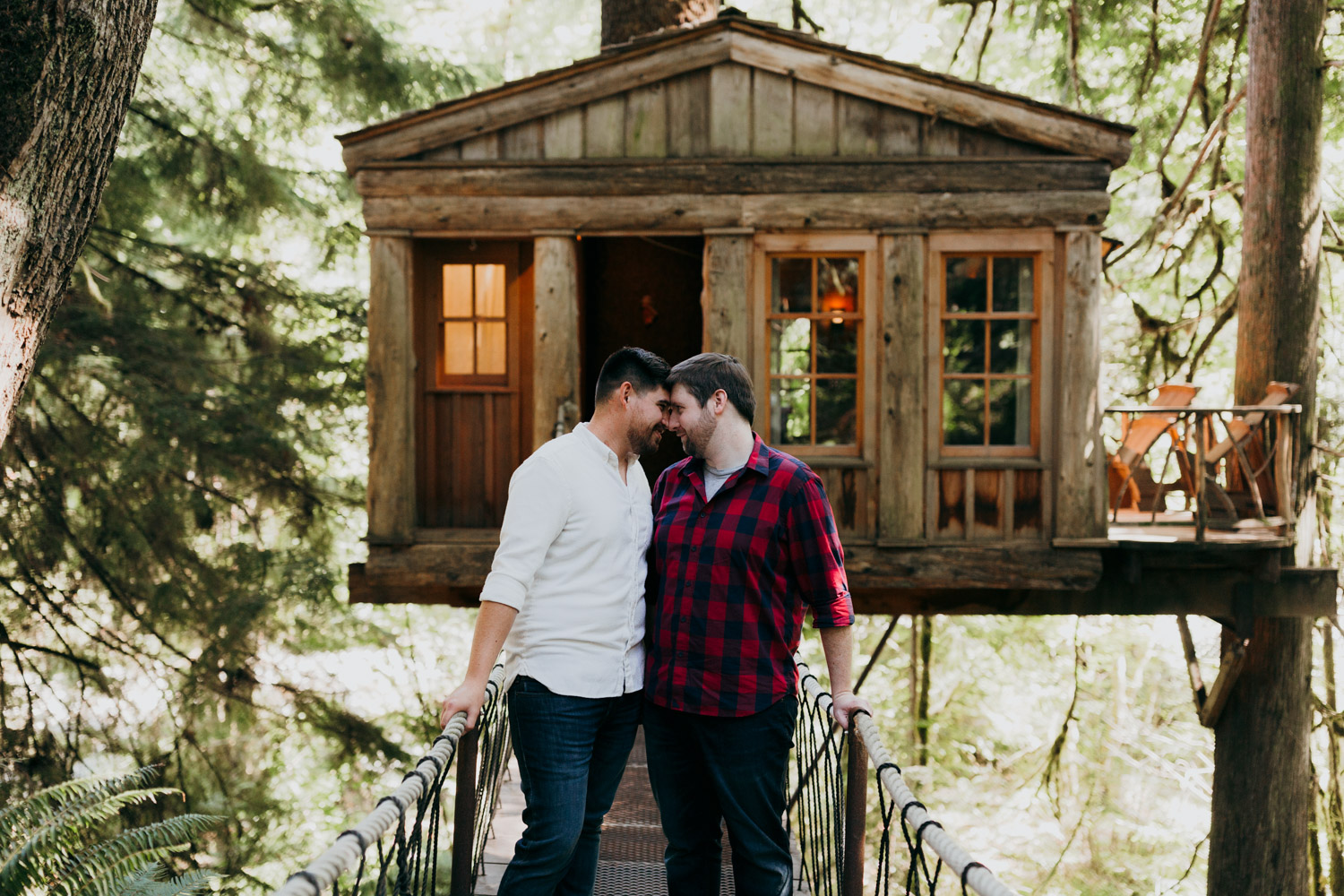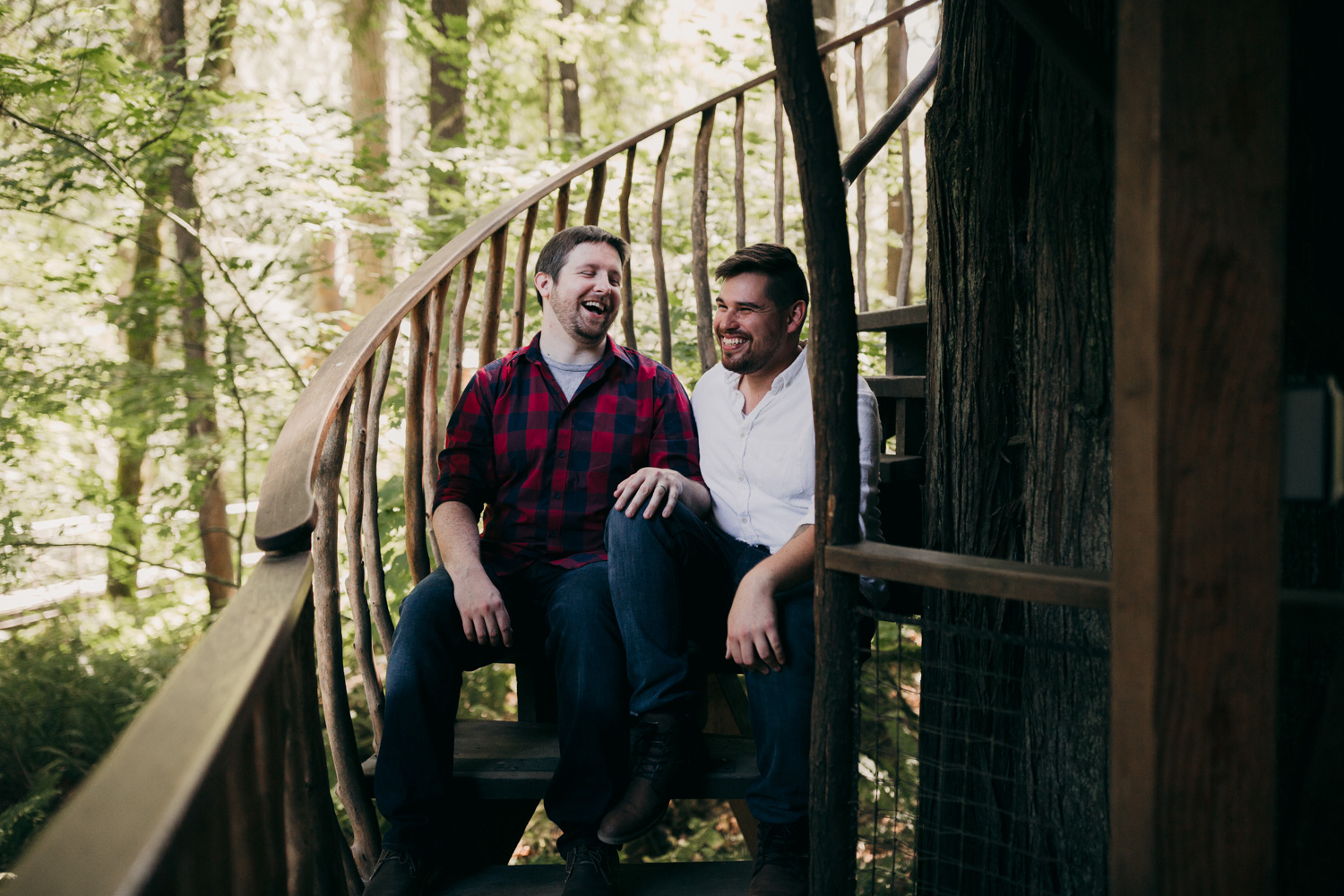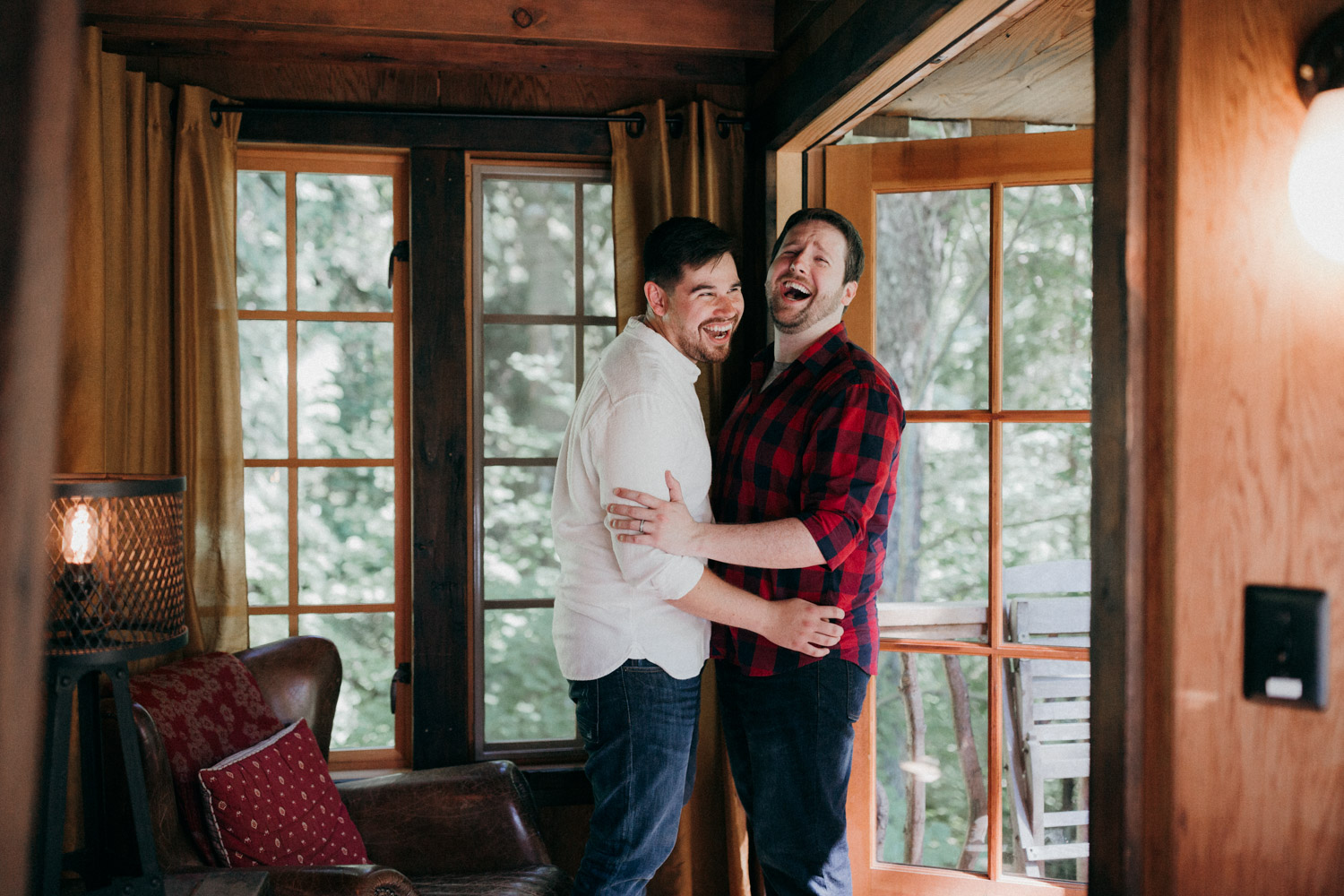 Jon and Chris say that one song that characterizes their relationship is "Sweetest Devotion" by Adele. They heard it early-on in their relationship and play it whenever they want to dance around their kitchen.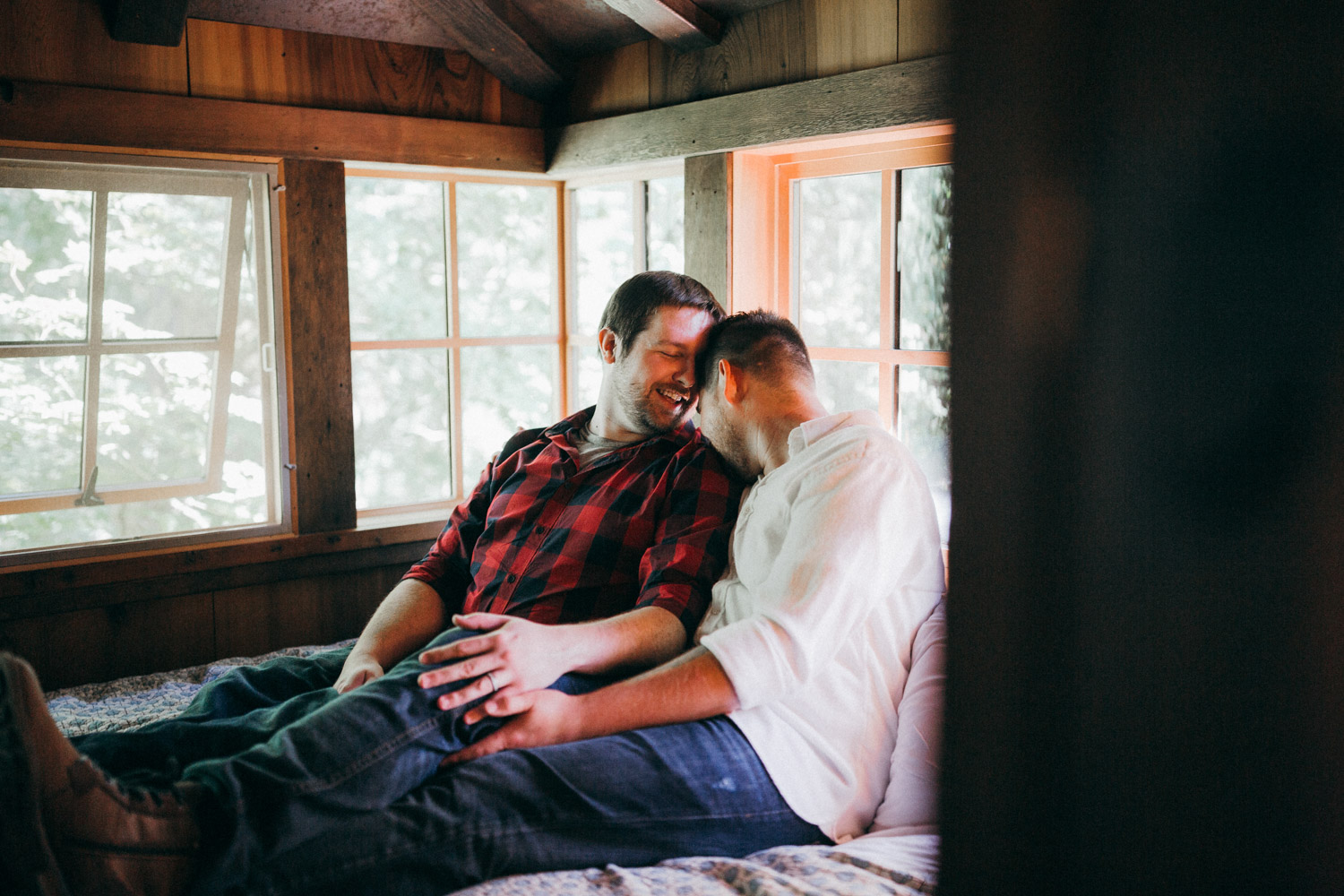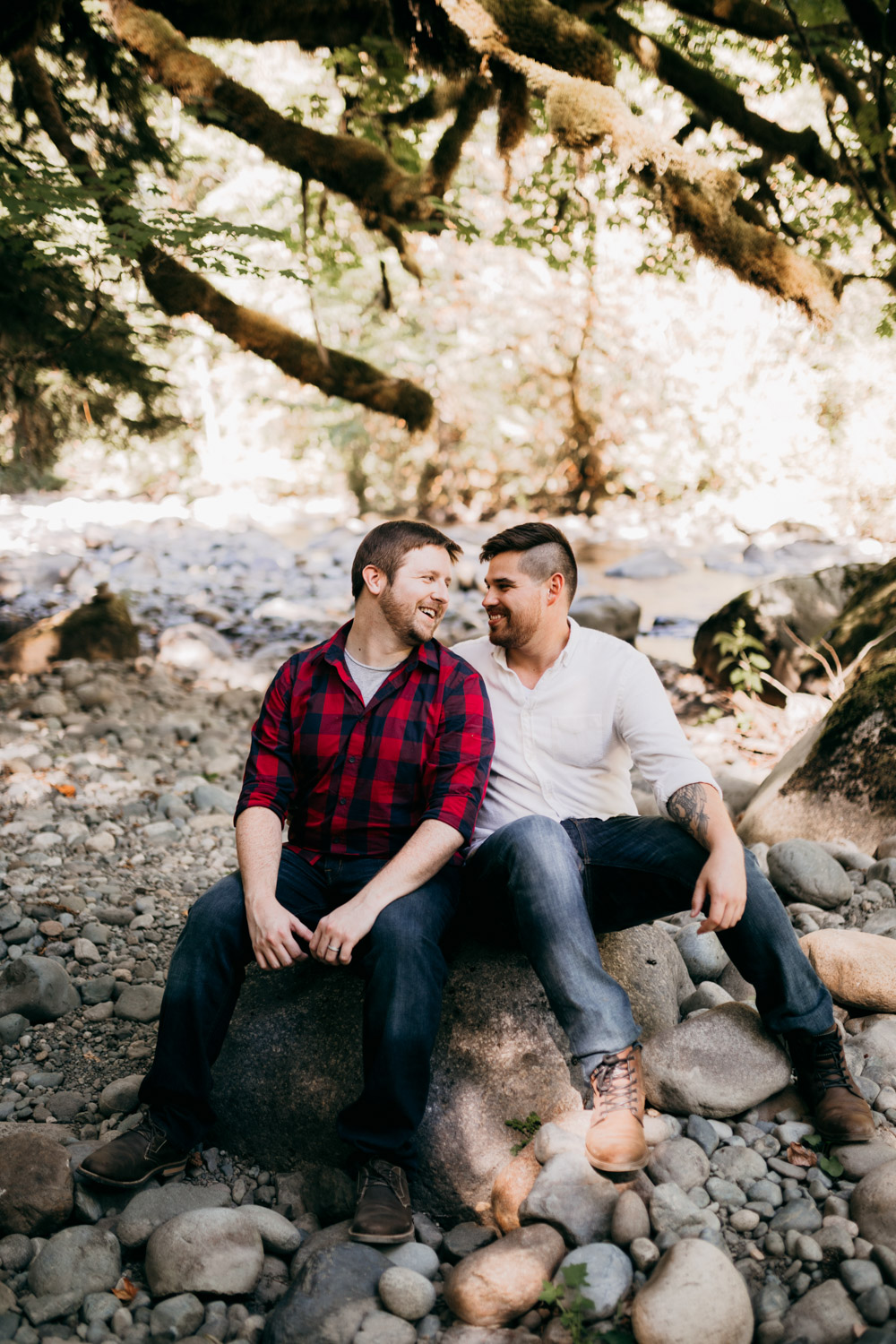 The couple stayed at TreeHouse Point for two nights after the proposal – in Jon's words, he and Chris loved that the B&B offers, "equal parts adventure and tranquility. We could do a full range of activities while staying there: we made cairns on the riverbank, went hiking nearby, and also just stayed in the Lodge at night drinking cocoa by the fire."
A highlight of their stay (other than Jon's proposal!) was gathering around a fire with all the other couples who were staying there that weekend. Like Jon and Chris, the other guests were there to celebrate something romantic, like anniversaries.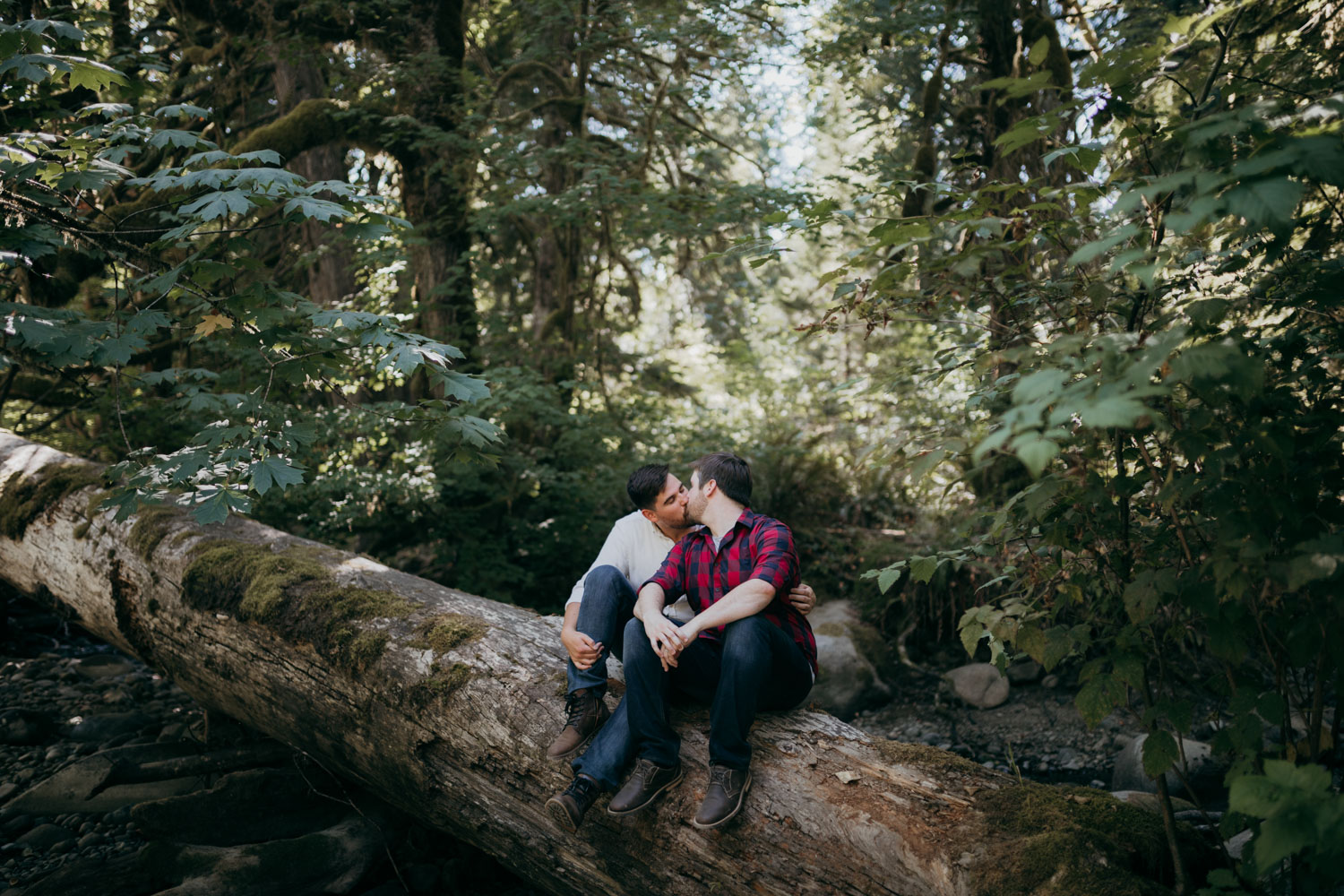 We wish Jon and Chris a lifetime of happiness, trees, and love!
Interested in proposing and/or hosting your wedding at TreeHouse Point? Visit their site to learn more.
Photographer: Kamrin Dishman – kndmco.com