The pet saga continues… get to know the rest of our crew's best friends below!
Did you catch Part I of this series? If not, check it out here!
STUPSI HILDEBRAND
Parent: Mike Reynolds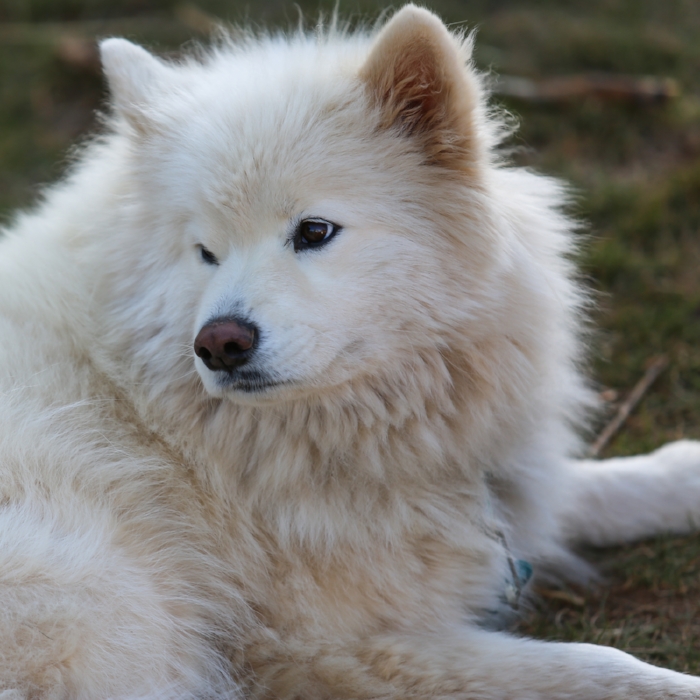 When you know your fluff is the stuff dreams are made of, But you're so done with aaaaalll the cuddles.
Stupsi's name pays homage to a children's book about tree mechanics. It's perfectly fitting since Stupsi has been around treehouses since she was a wee pup. Stupsi can now climb ladders and loves hanging out with her dad, Mike Reynolds, on the latest Nelson Treehouse build-site. After a long day of treehouse-building, this fluffy Samoyed decompresses by snacking on chicken biscuits.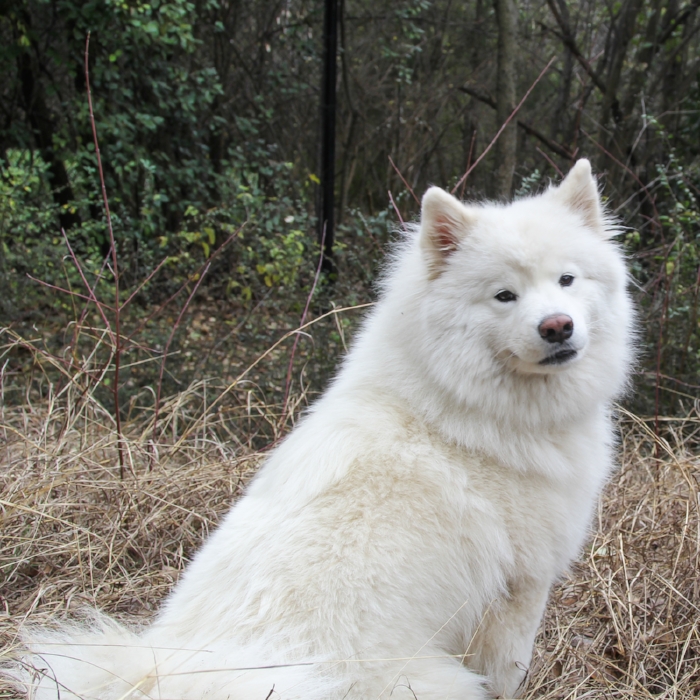 You aren't worthy of this fluff.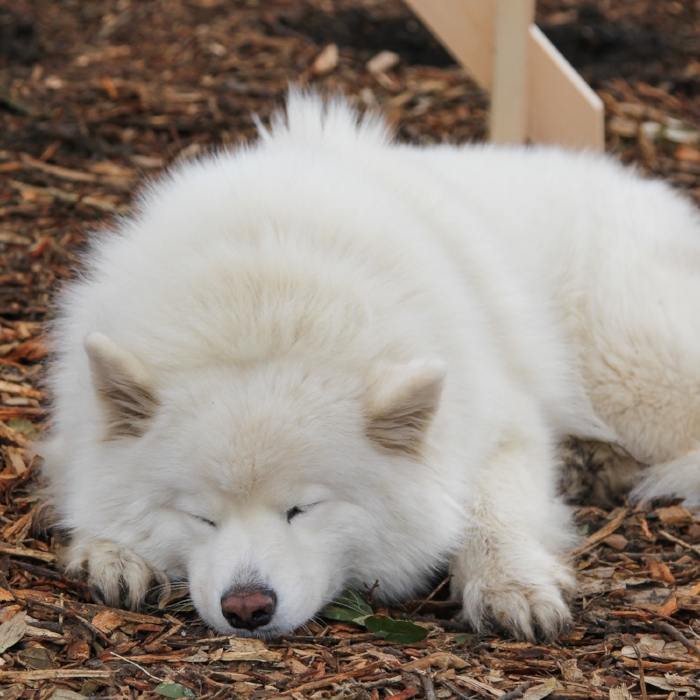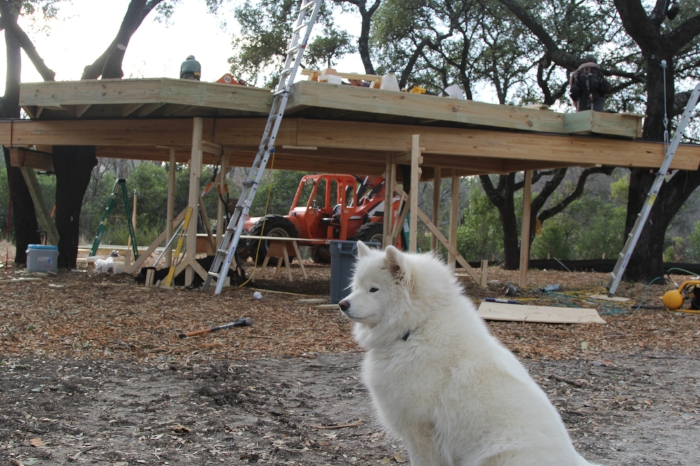 Stupsi wondering when Pete will bring her more chicken biscuits.
HUXLEY
Parent: Shane Robinson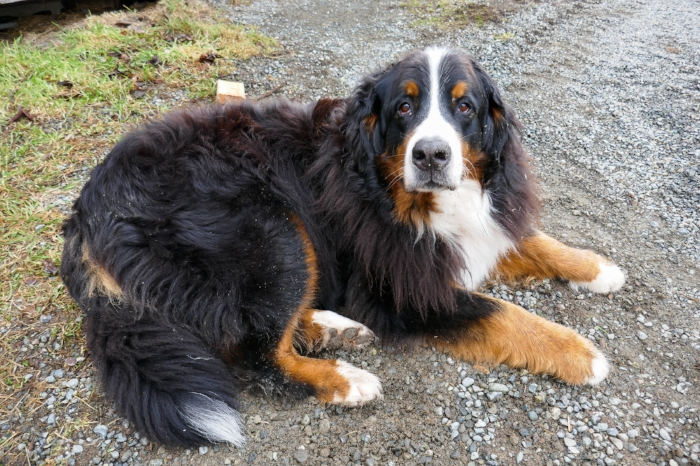 Huxley is an only child and is spoiled rotten. He loves being the center of attention and is quite jealous of other dogs (and humans) stealing that spotlight. He even has his own Instagram account, @huxley_el_jefe. He is a 100-pound lap dog who loves nothing more than a good cuddle.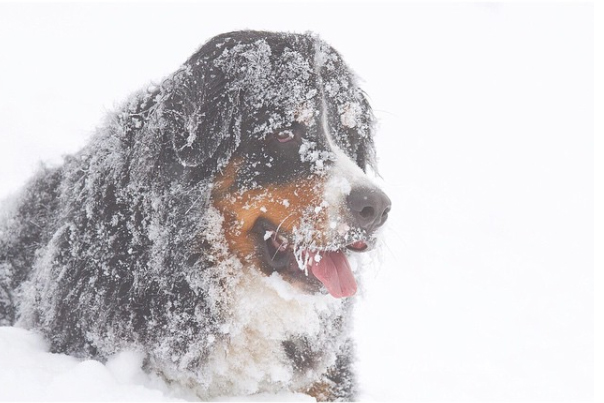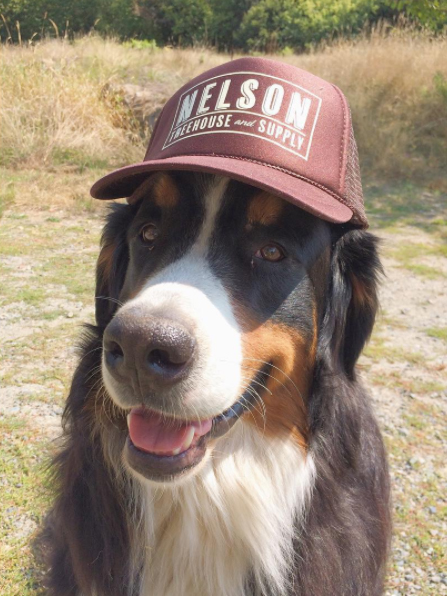 Huxley reppin' the NT&S Snapback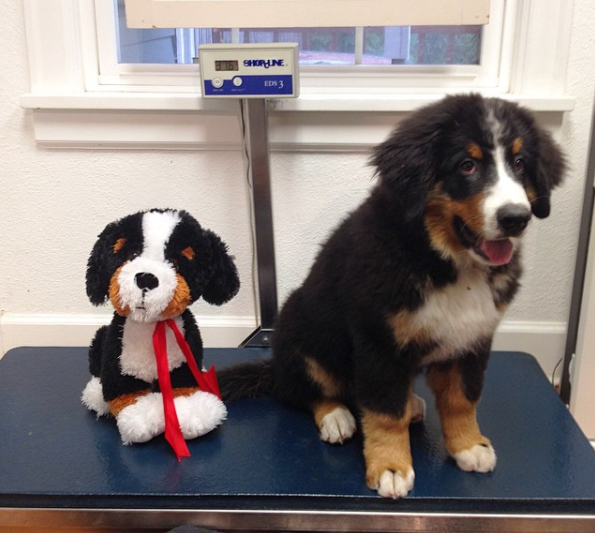 On the list of things that lead to inaccurate scale readings: Stuffed animal doppelgängers.
CALI
Parent: Elaine Schreurs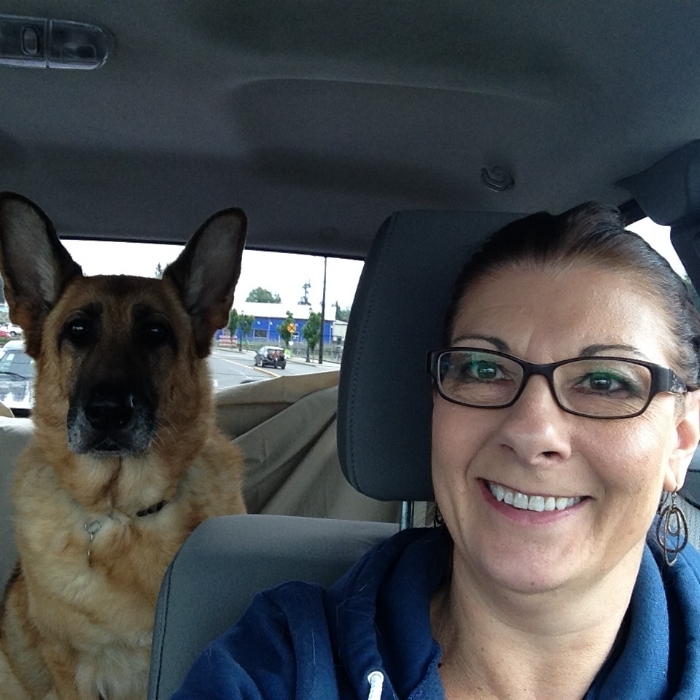 Cali (full name: California Dreamin') is an exceptionally loyal German Shepard. She is protective of and gentle with Elaine's other dogs and cats, and loves spending time with her family. Cali always looks forward to running errands with Elaine; this photo was taken when Cali accompanied Elaine to Wild Edge Woods to purchase a live-edged slab for their kitchen island at home.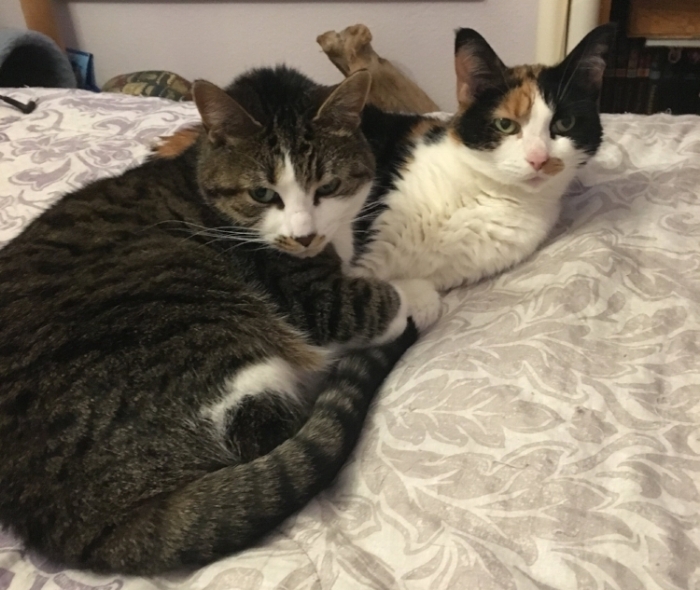 Elaine's two cats, Sage and MaeBY, were adopted as adults.
KODA
Parent: Kevin Hughes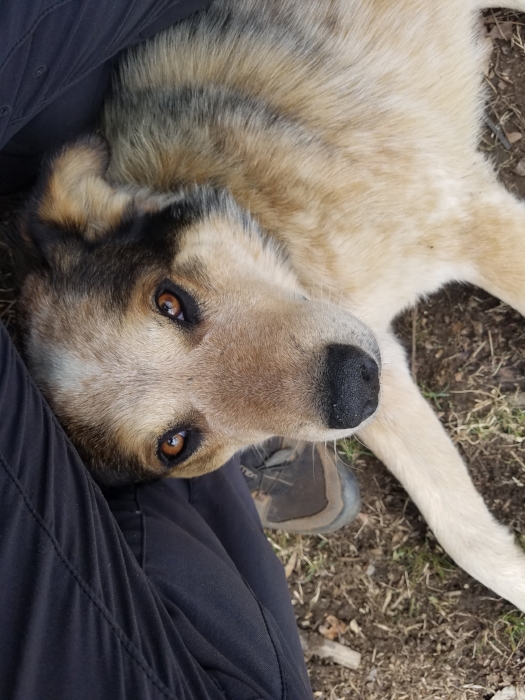 Even diehard cat people feel something when they look into koda's warm brown eyes.
Not much is known about Koda's life prior to meeting his adopted dad, Kevin Hughes. Kevin picked up Koda from some people who had found the dog abandoned in the woods. Despite his troubled beginnings, Koda is a lively and playful pup! Koda enjoys frolicking with coyotes; once, he even brought a coyote friend back home to Kevin's house! Koda also loves to run about 20 miles a day, chase deers, and protect his dad, Kevin.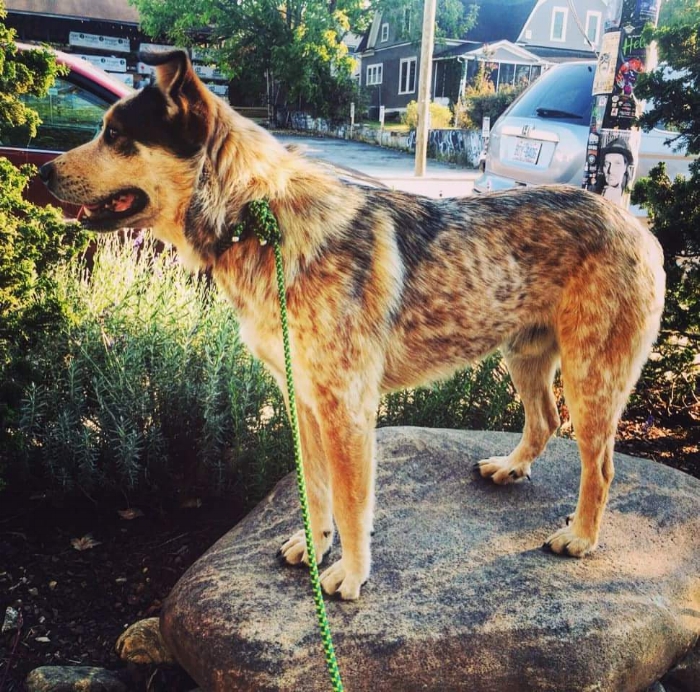 NANDO
Parent: Devin Hanley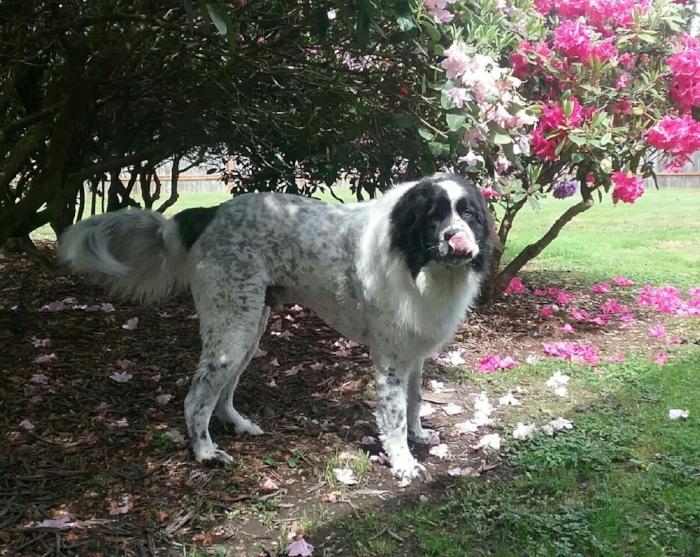 Nando behaving quite like the gentle Fernando, his namesake spanish bull.
His Christian name is Fernando, after the bull who preferred smelling flowers to fighting. He goes by Nando for short. He enjoys cured pepperoni, sawdust piles, good conversation, and chewing on furniture corners. We are hopeful he will grow out of the chewing and into chilling- it is a necessary quality to be on the NT&S dog crew.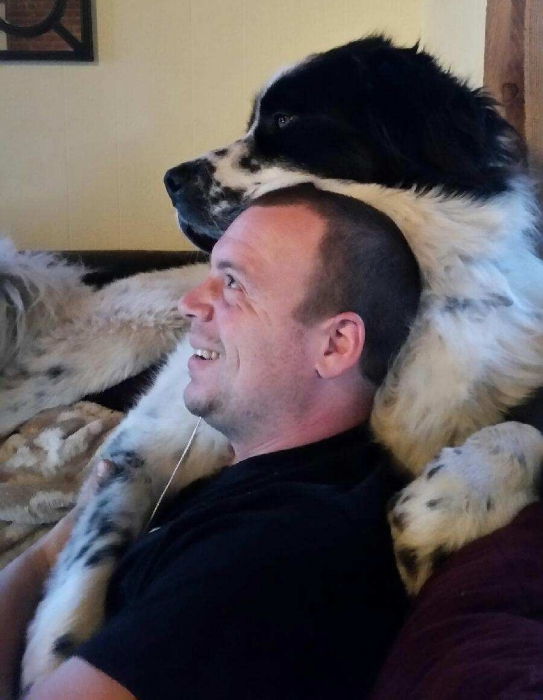 true love.
INOLA
Parent: Lewis Felix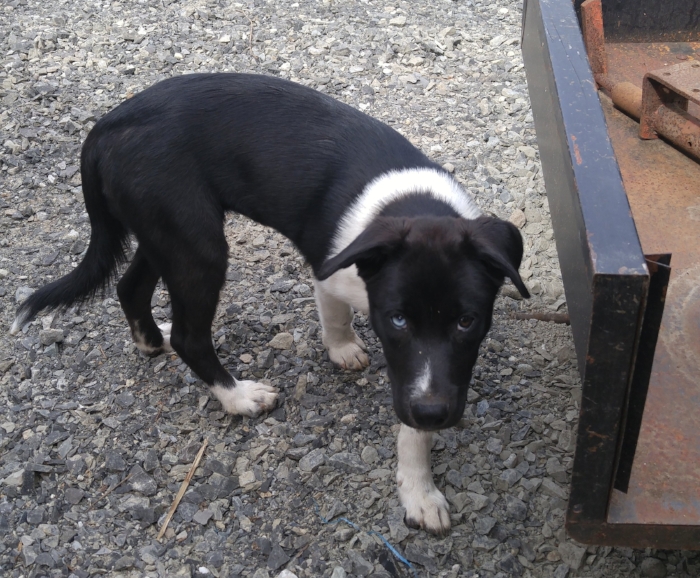 With her mismatched eye color and gentle personality, Inola one irresistible Siberian husky border collie. If it were up to her, she'd keep playing until she's totally worn out. Inola loves to swim, be around kids, and take long walks on the beach. Yes, she's that romantic.
ZEUS AND LEO
Parent: Geoff Ayr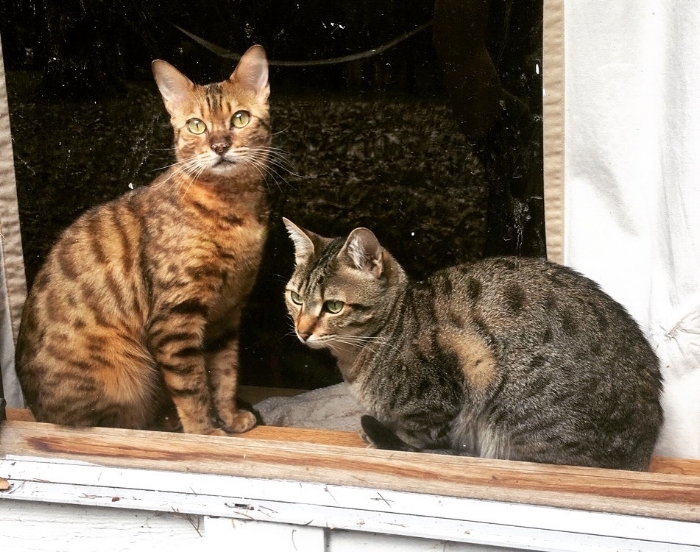 Zeus is a Savanna cat who loves exploring and bird watching. He's a major cuddler and fast learner. His best friend, Leo, is a Bengal cat who is also secretly a ninja and parkours all over the house. Leo also enjoys bird watching and hanging with dogs. Both cats answer to their names, and Zeus will even sit on command (he's bucking the trend of feline haughtiness).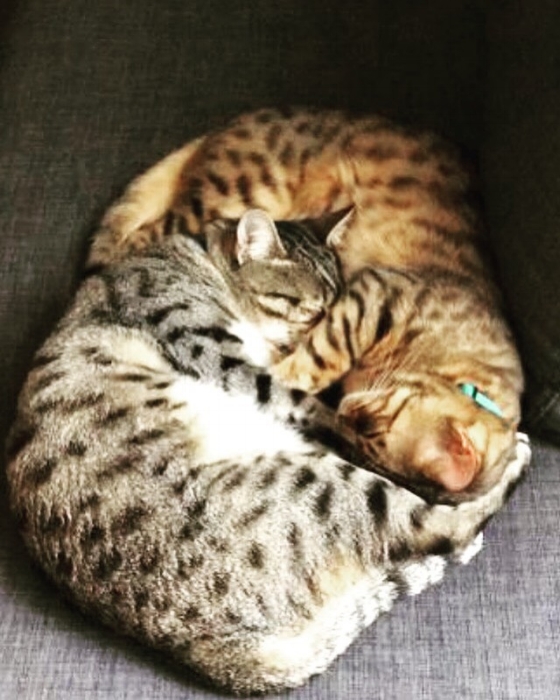 PETS FOR THE PET-LESS
Don't be deceived by the length of this post: not every NT&S crew member owns a pet. For our pet-less crew members, coming to work is like a wonderland of pet time without the commitment of pet parenthood. In other words: sheer, unadulterated bliss.
One crew member in particular is notorious for stealing time with others' pets; below are just a few documented instances of Garrett's pet-nabbing habits.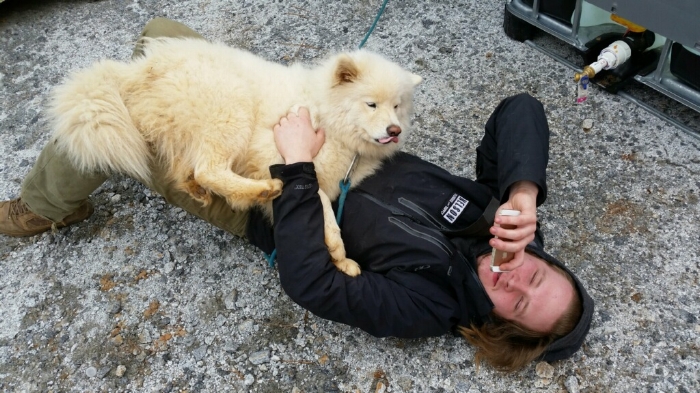 "Captain's Log Star Date 22-17-35: Discovered highly fluffy extraterrestrial creature that will not stop cuddling. My Initial apprehension melted upon contact with the being's fluffiness. It's just so fluffy."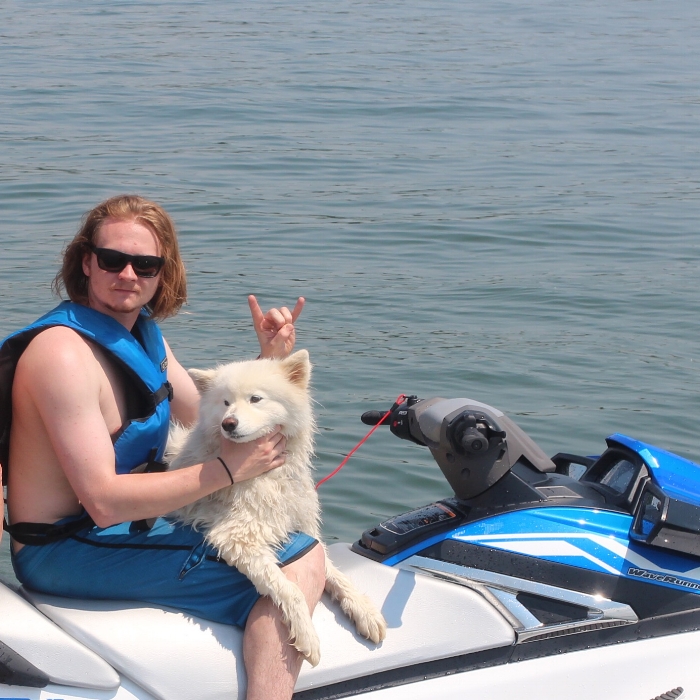 There are no words for this one.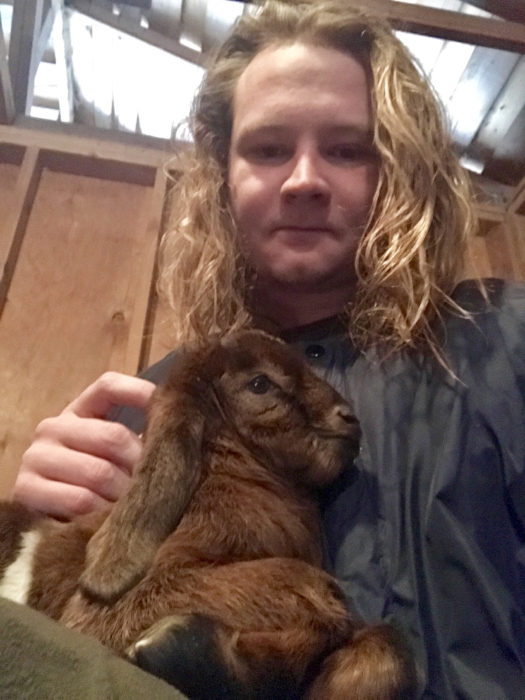 Is it a bunny? Or a goat? Or a Boat ?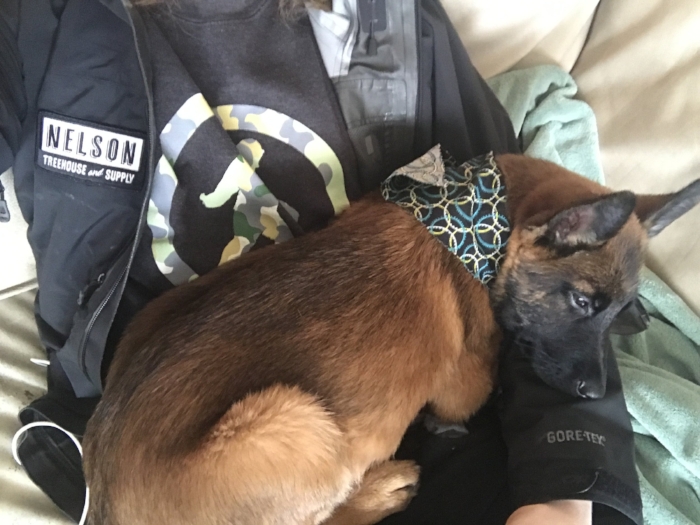 Don't let stupsi see this.
We hope you've enjoyed getting to know our amazing pets!
To stay updated on all things treehouse, subscribe to our mailing list and follow us on social media.
To the trees!