Building this giveaway sweepstakes treehouse for James and his family in Jim Thorpe, Pennsylvania was such a special experience. James had entered the sweepstakes in order to give back to his fantastic mom, Carrie. Pete was honored to help James celebrate Carrie, and had the best time getting to know their family.
Surrounded by a rhododendron forest and perched 10-feet-high in eastern hemlocks, this treehouse stands out with its Chippendale-inspired handrails. With its wraparound deck, dreamy outdoor shower, lounge, wood stove, and loft, this treehouse is built for relaxation. There's even a bookshelf that slides open to reveal a secret wine bar! After hanging in the trees all day, James can snooze in the sleeping loft and gaze at the stars through three large windows.
Scroll through the slideshow below for a tour of this cozy treehouse retreat…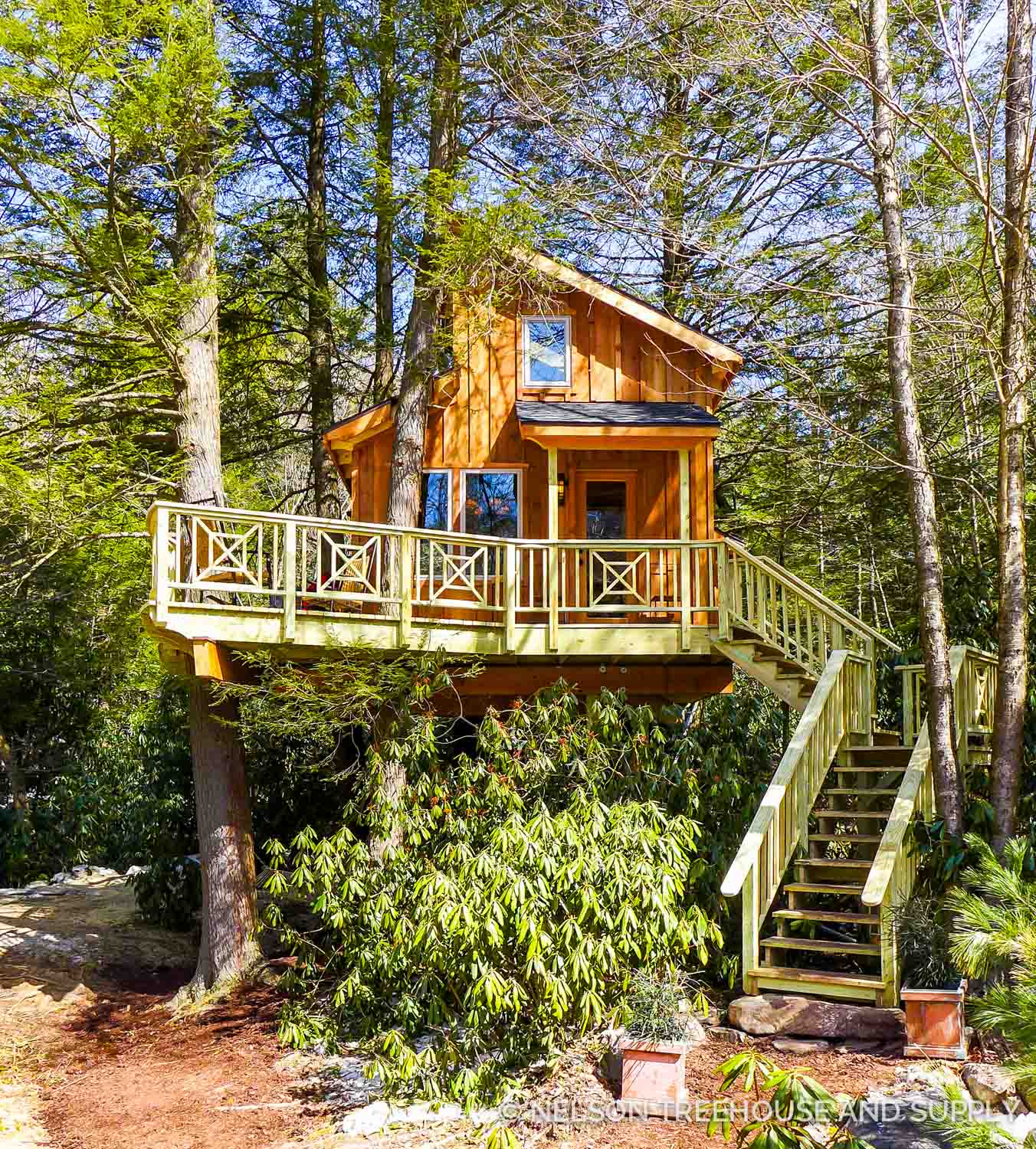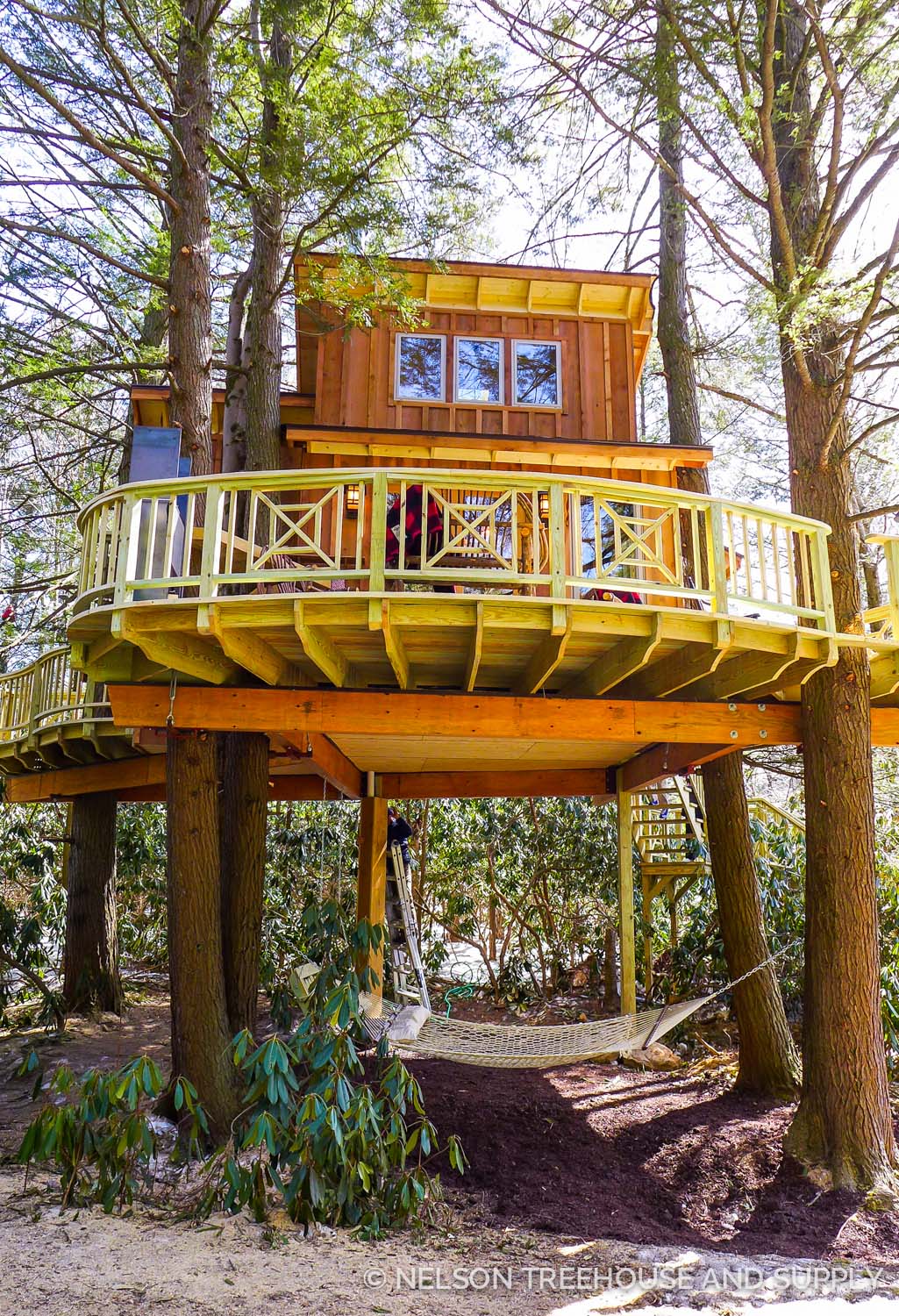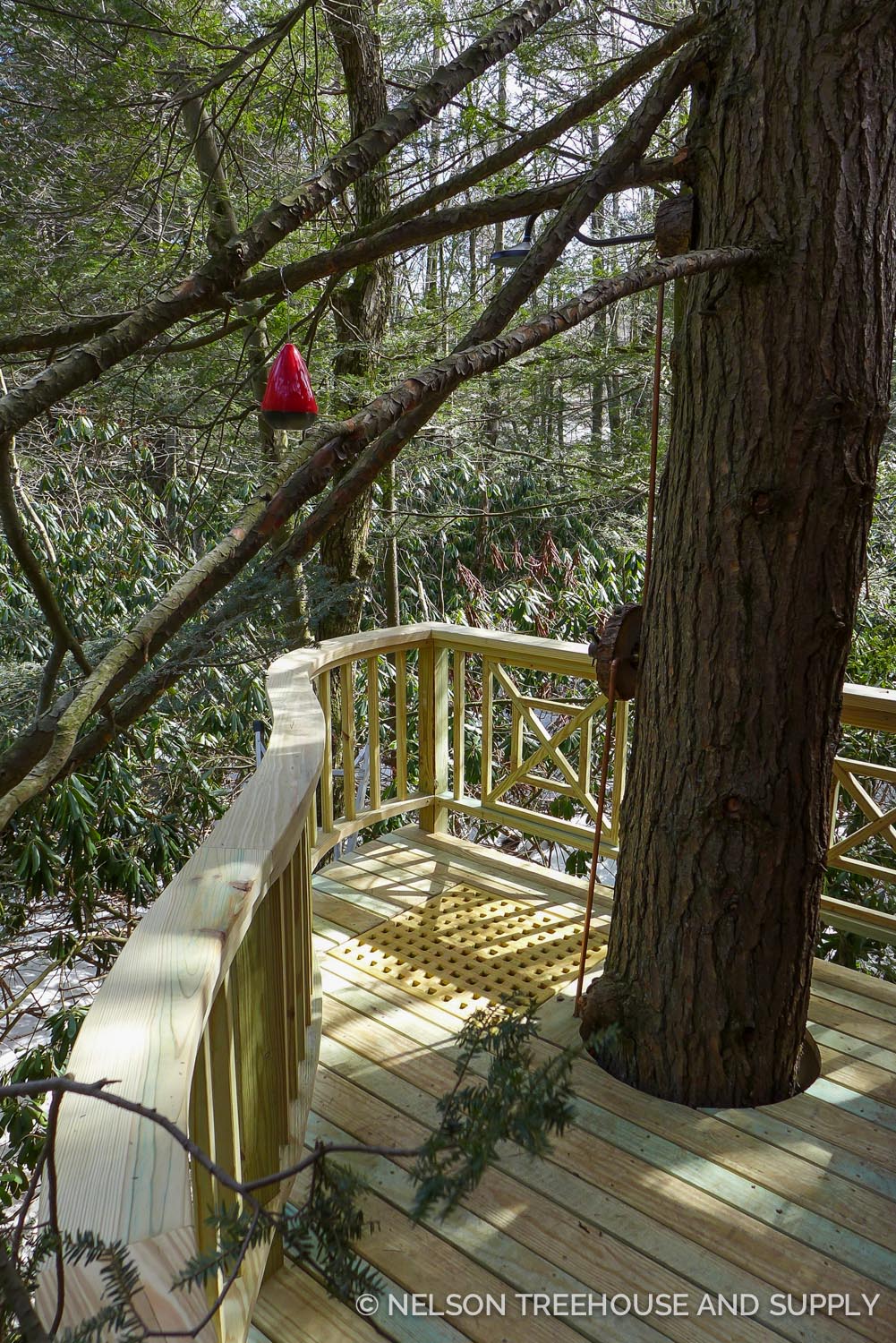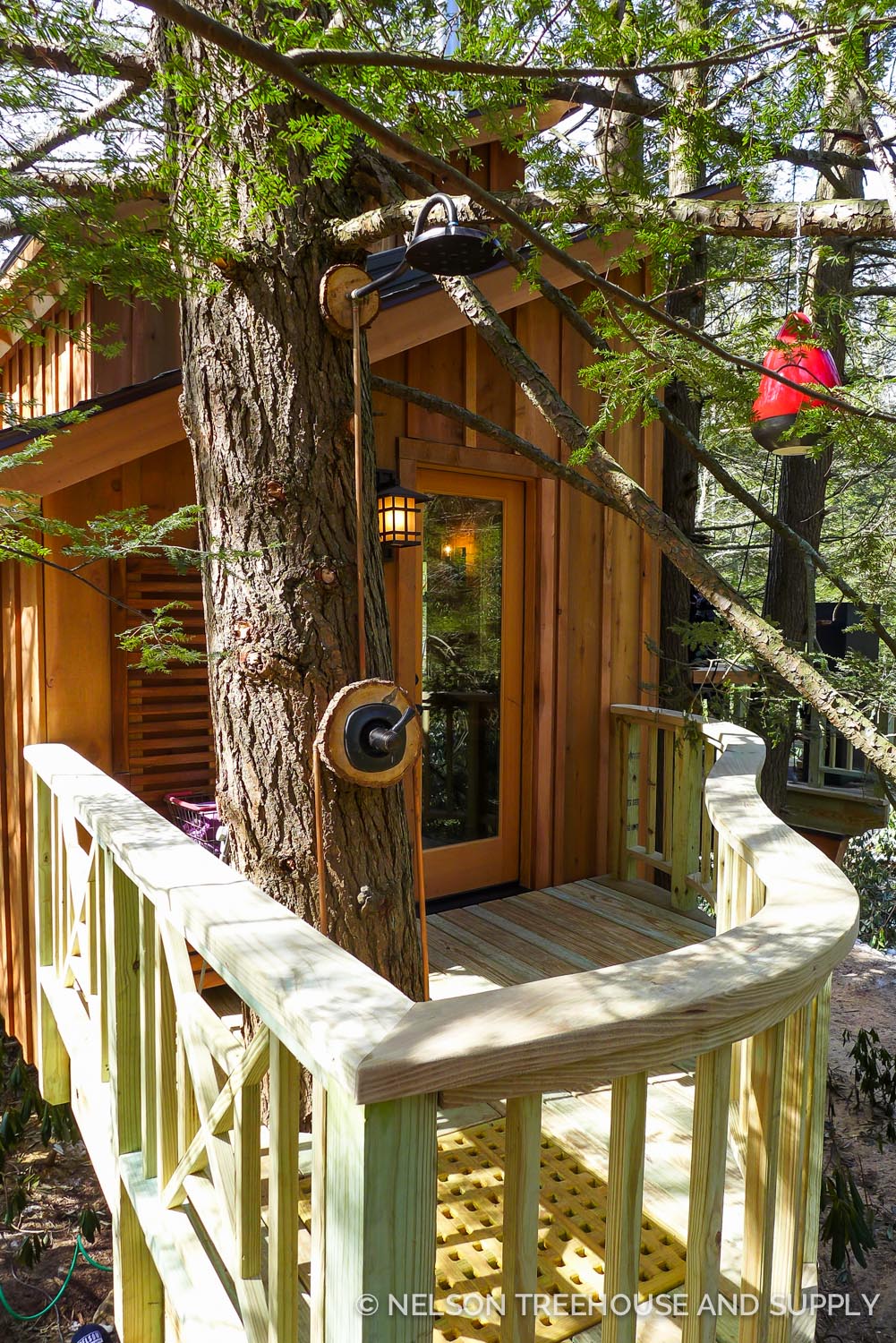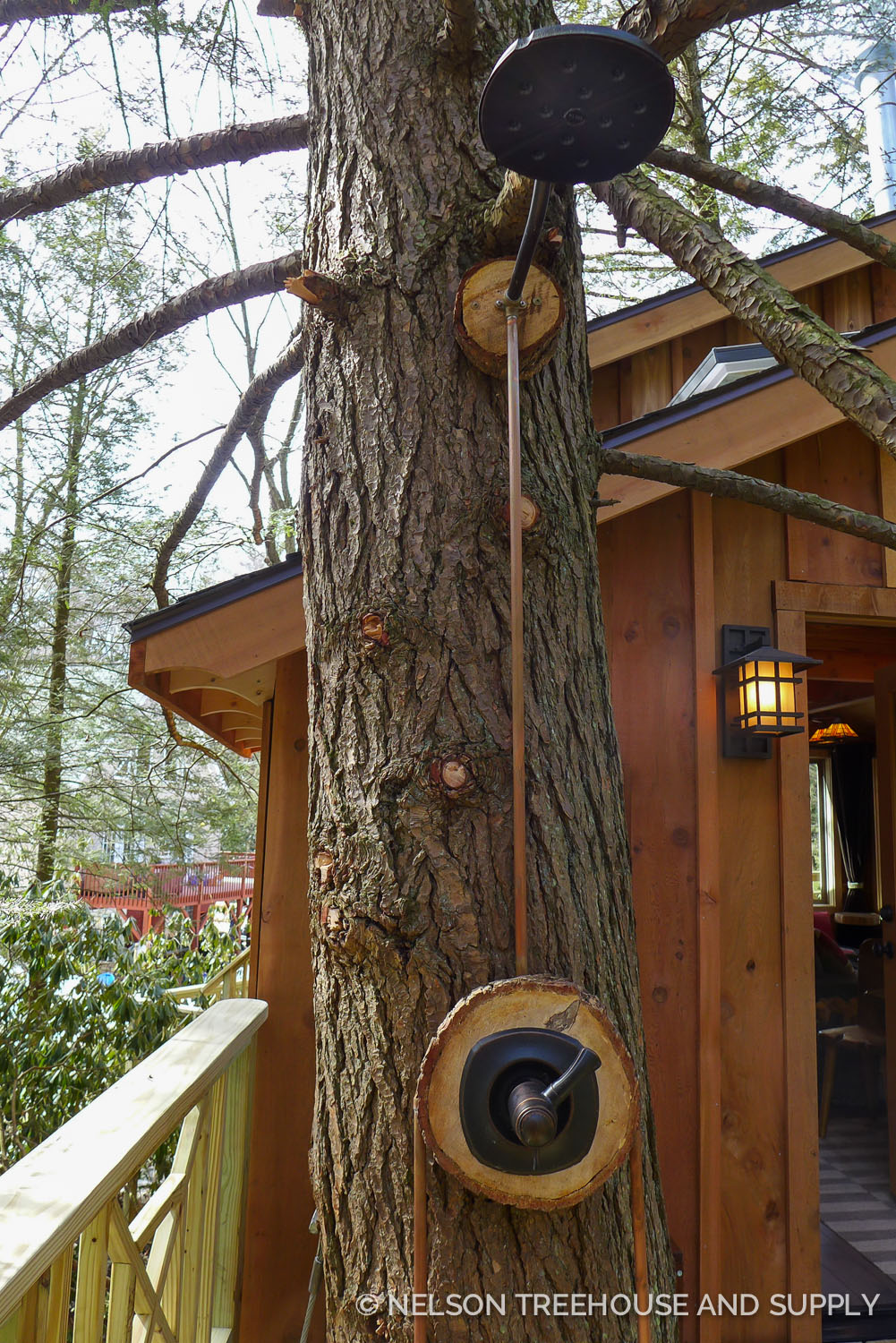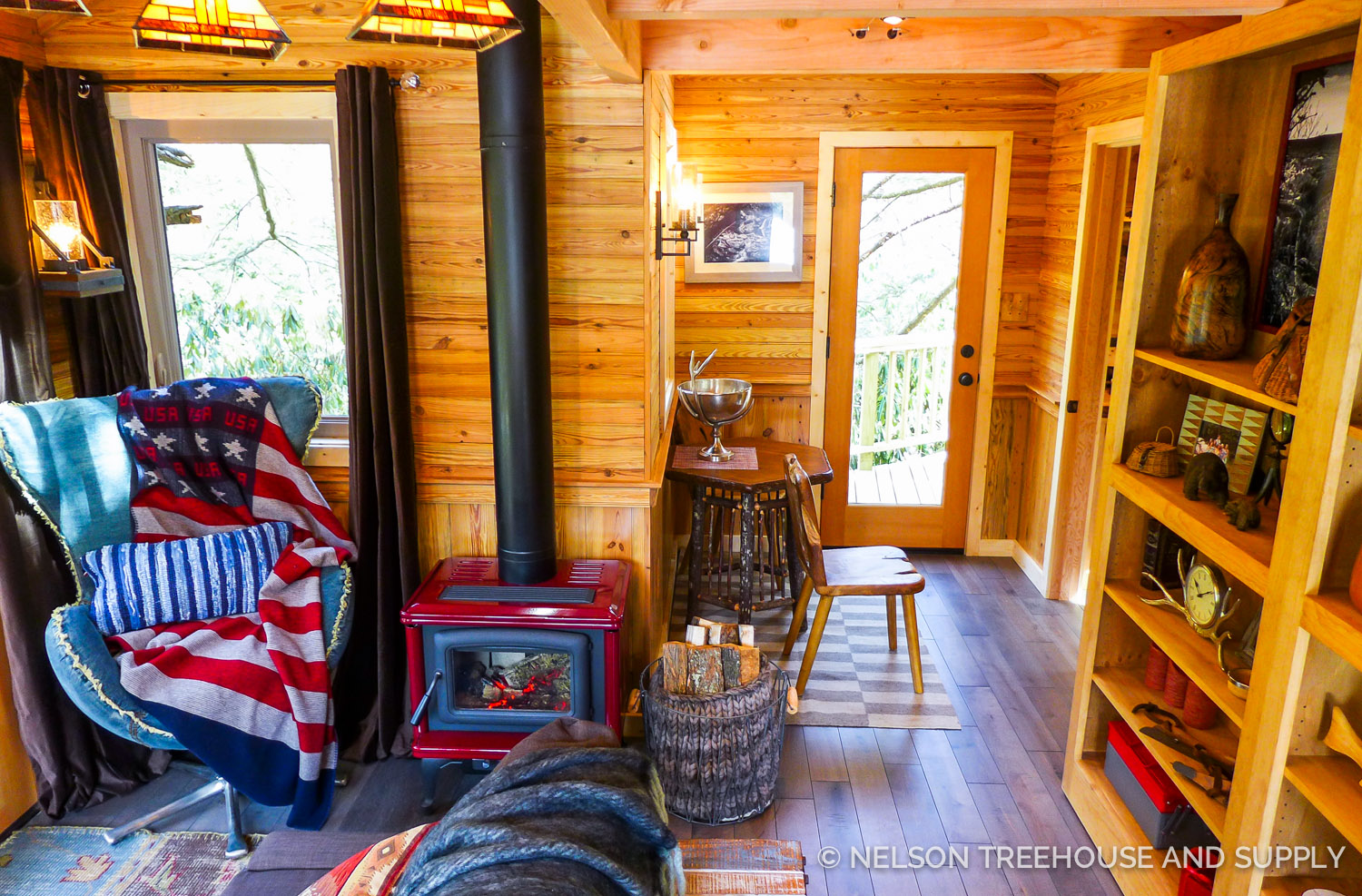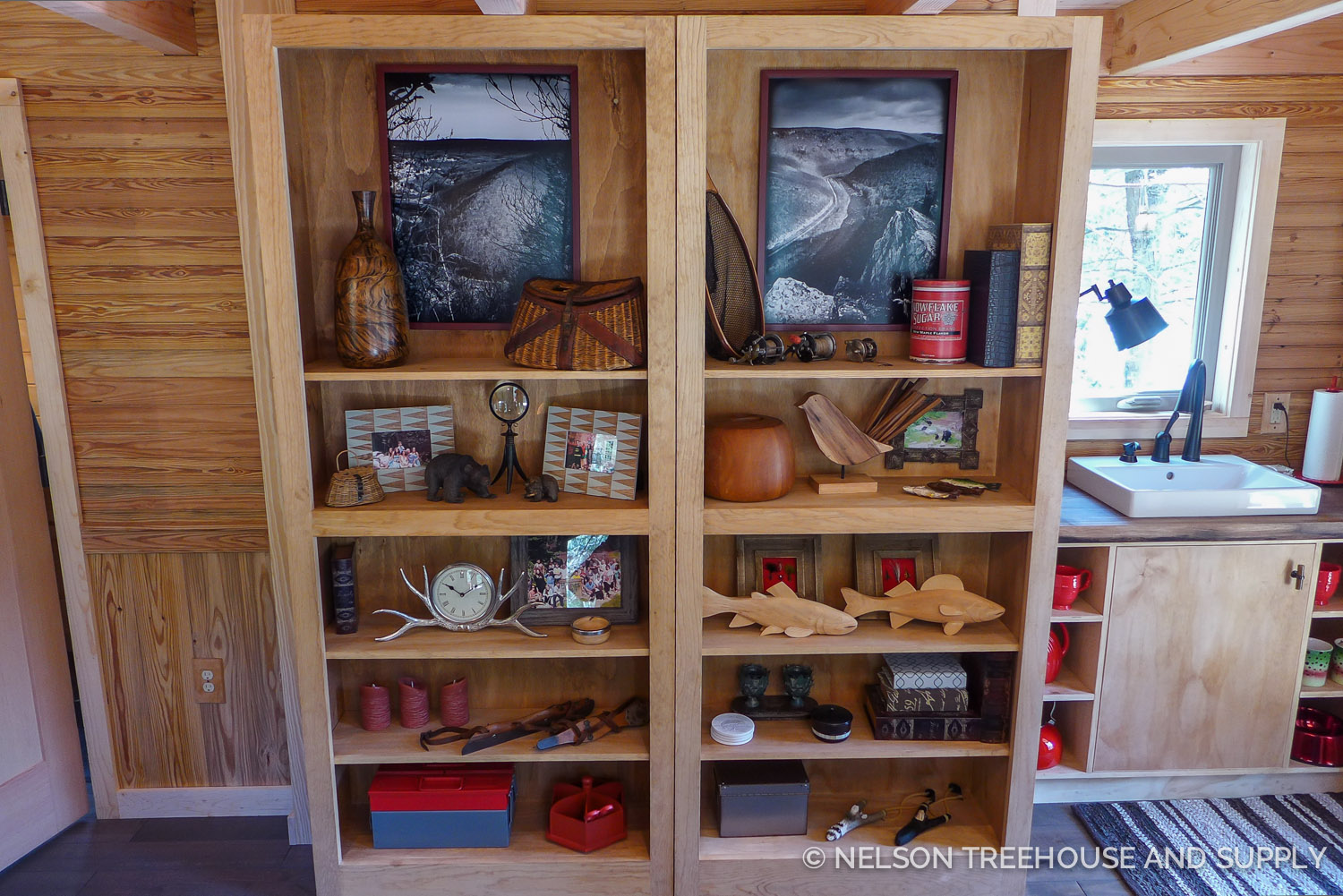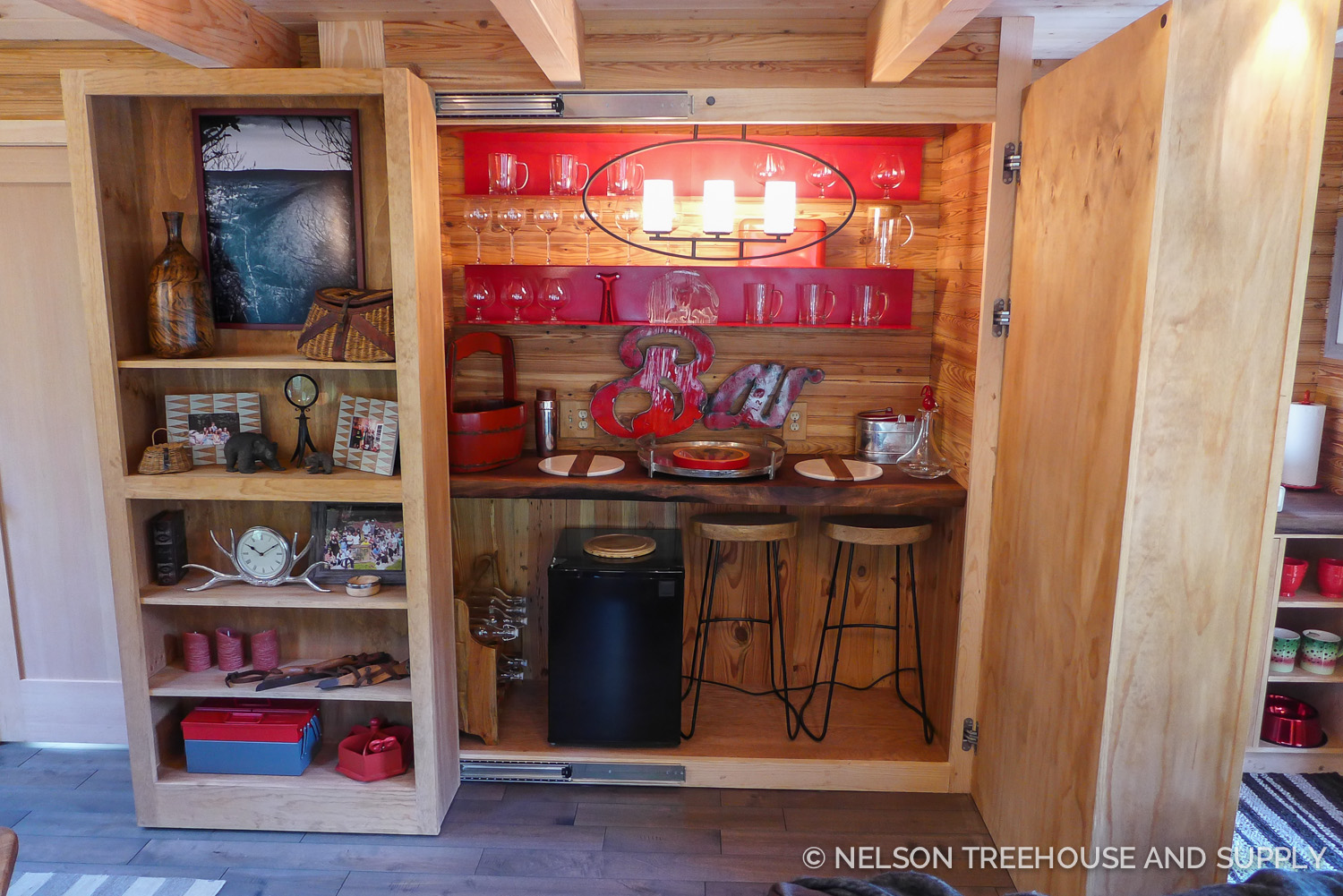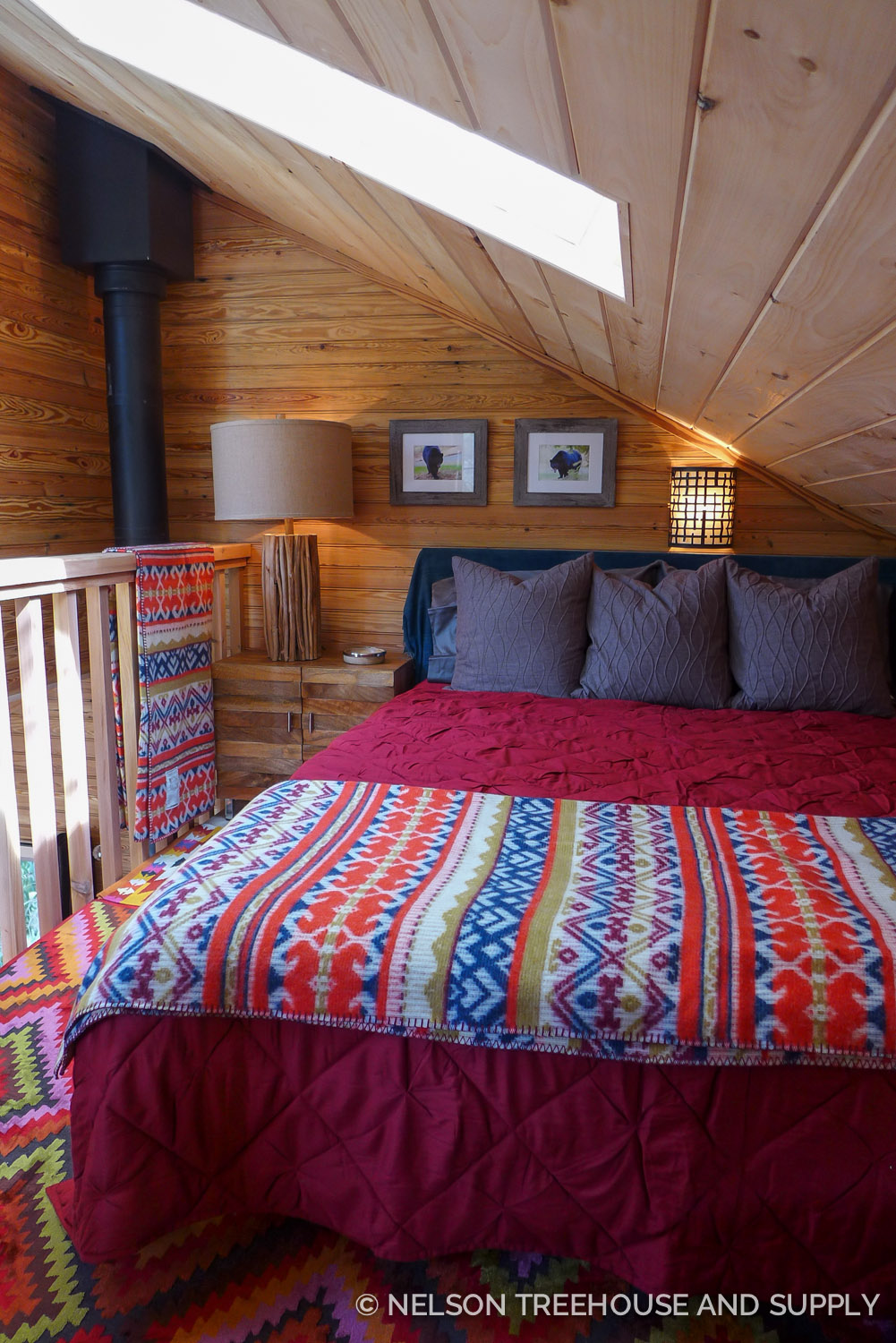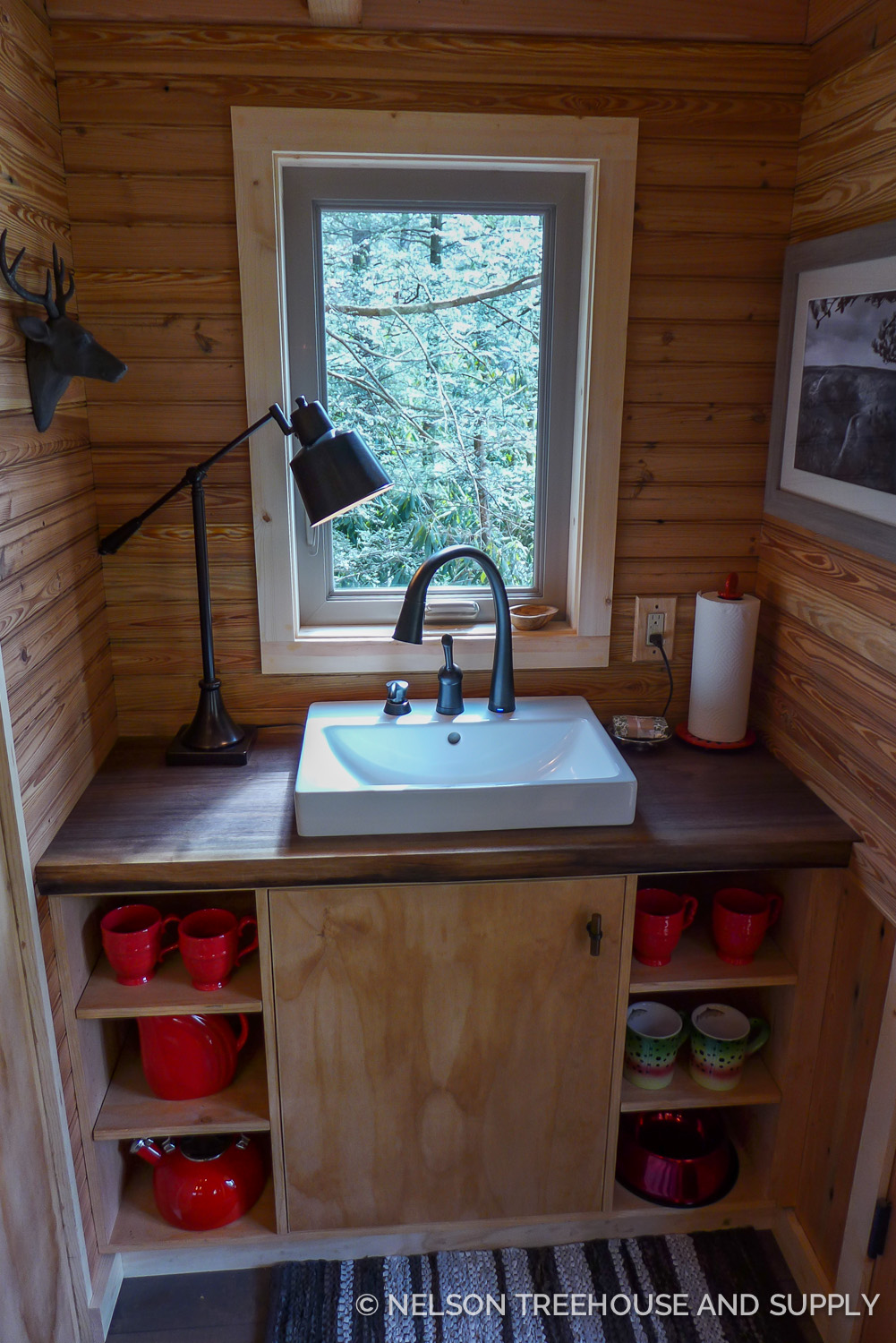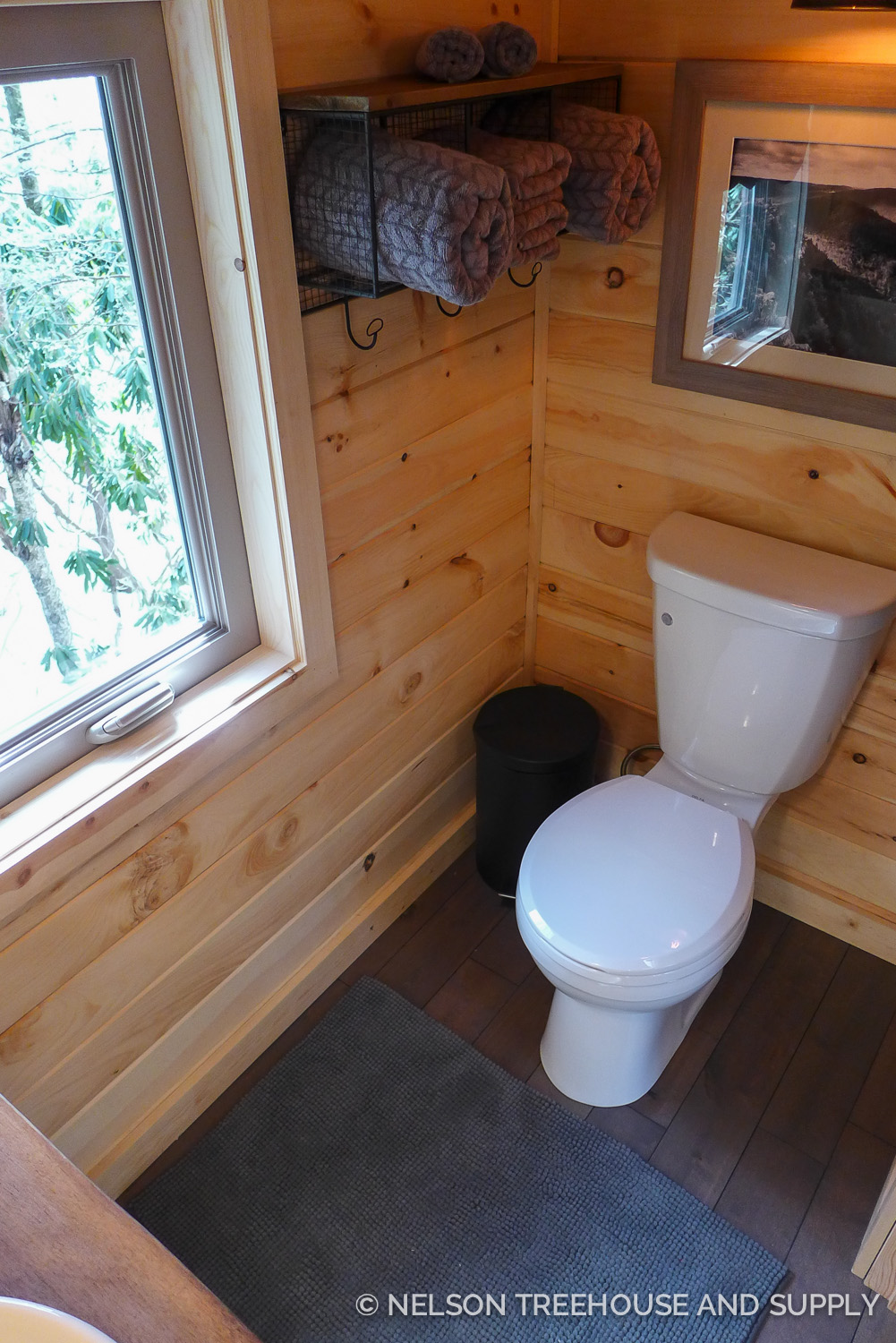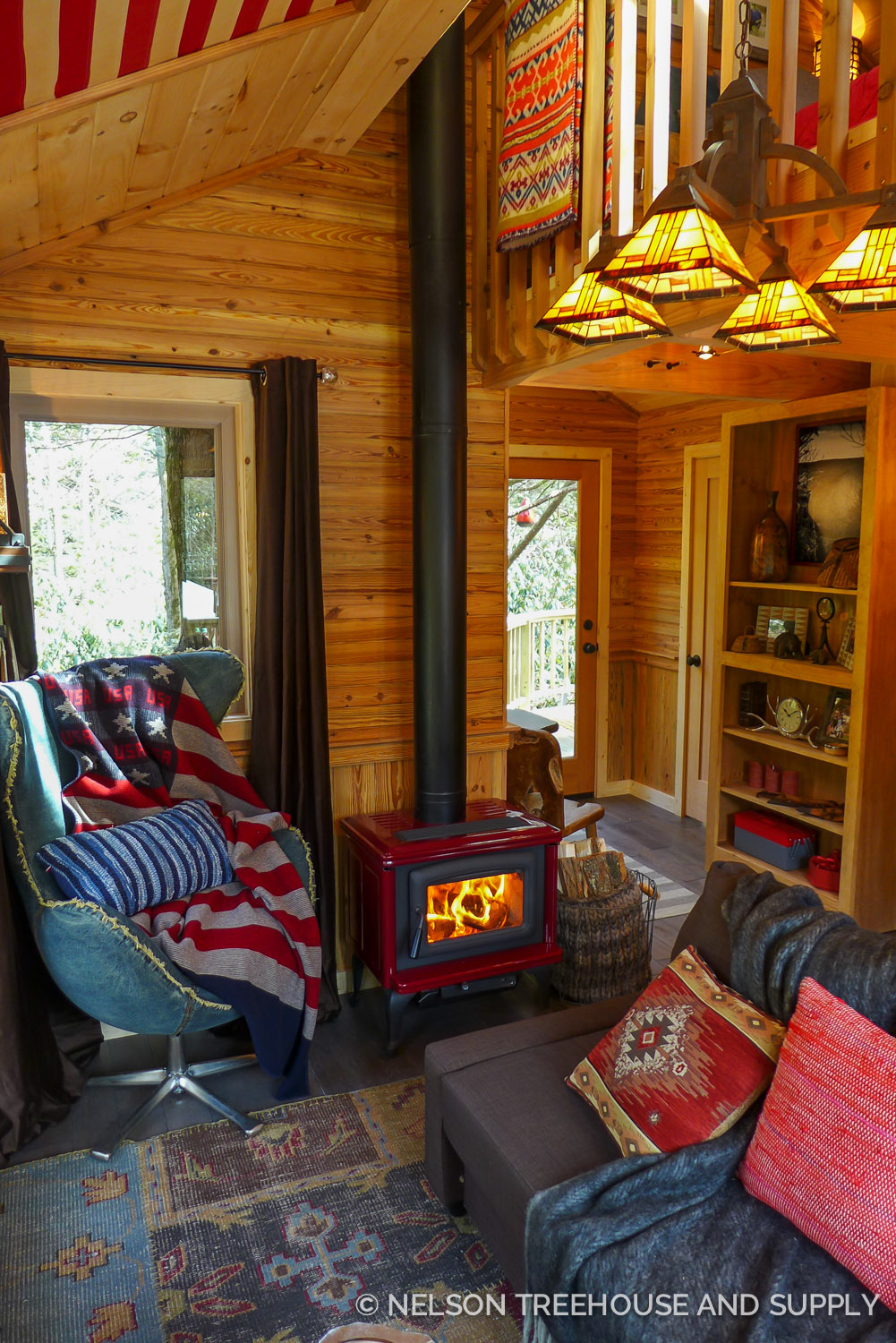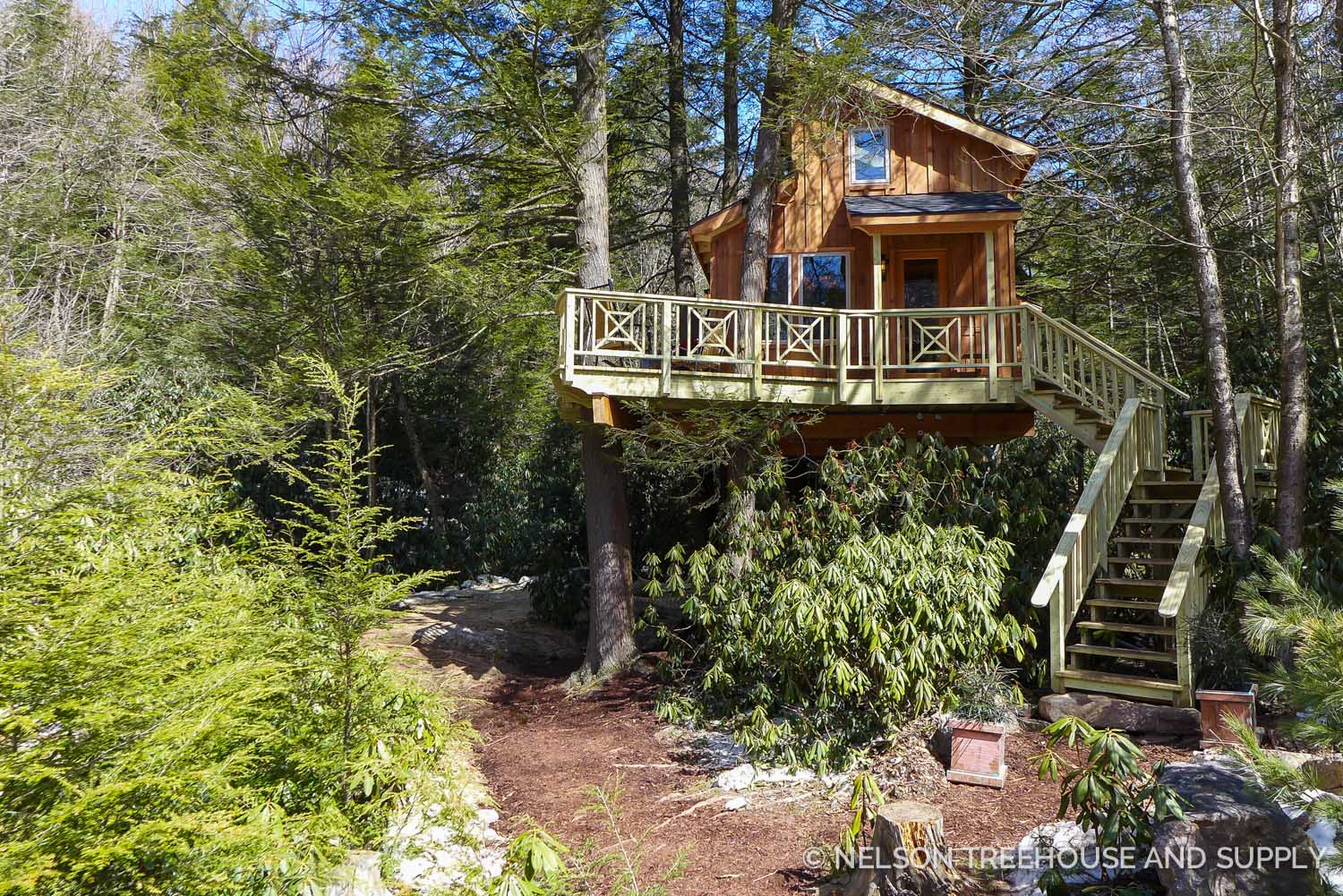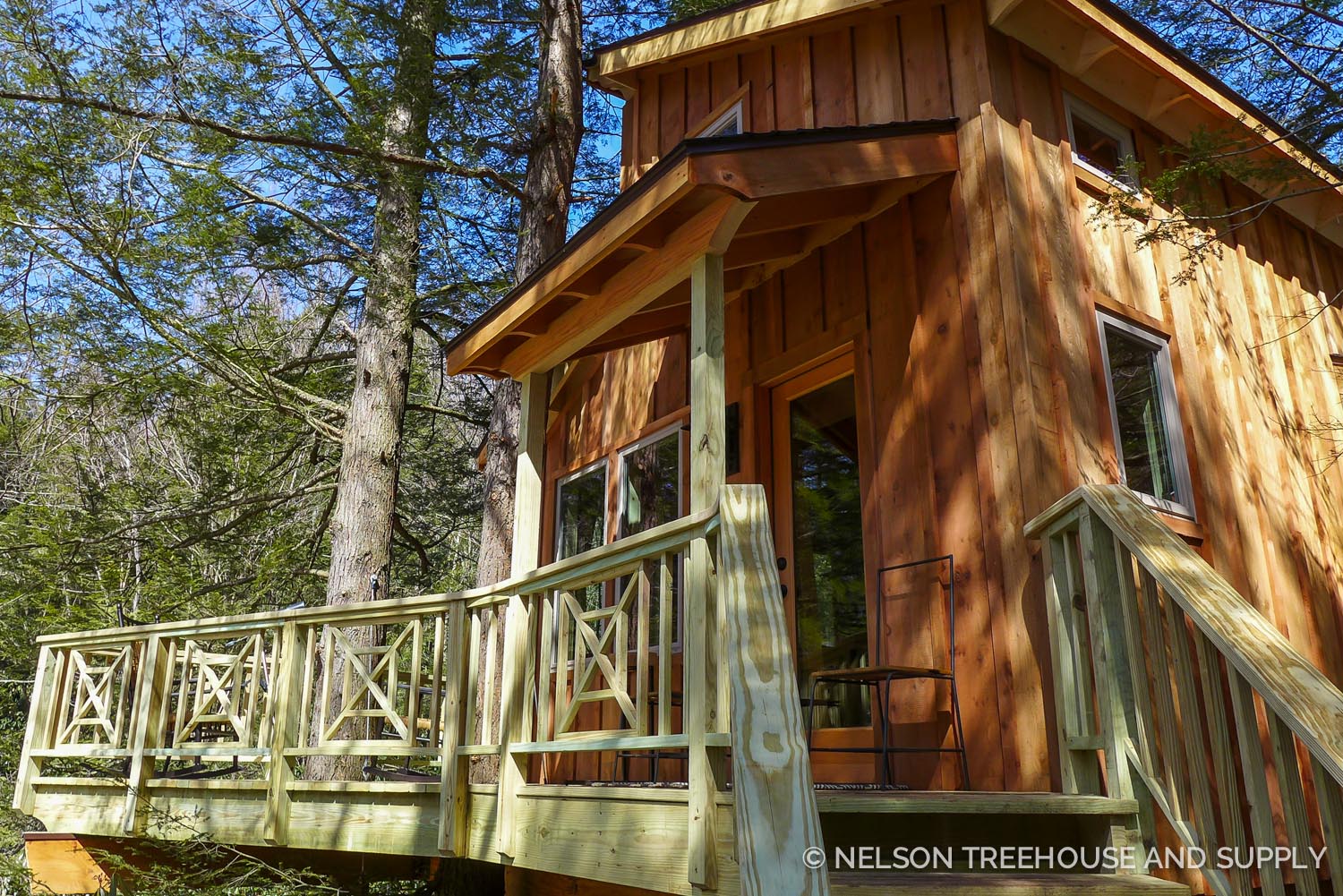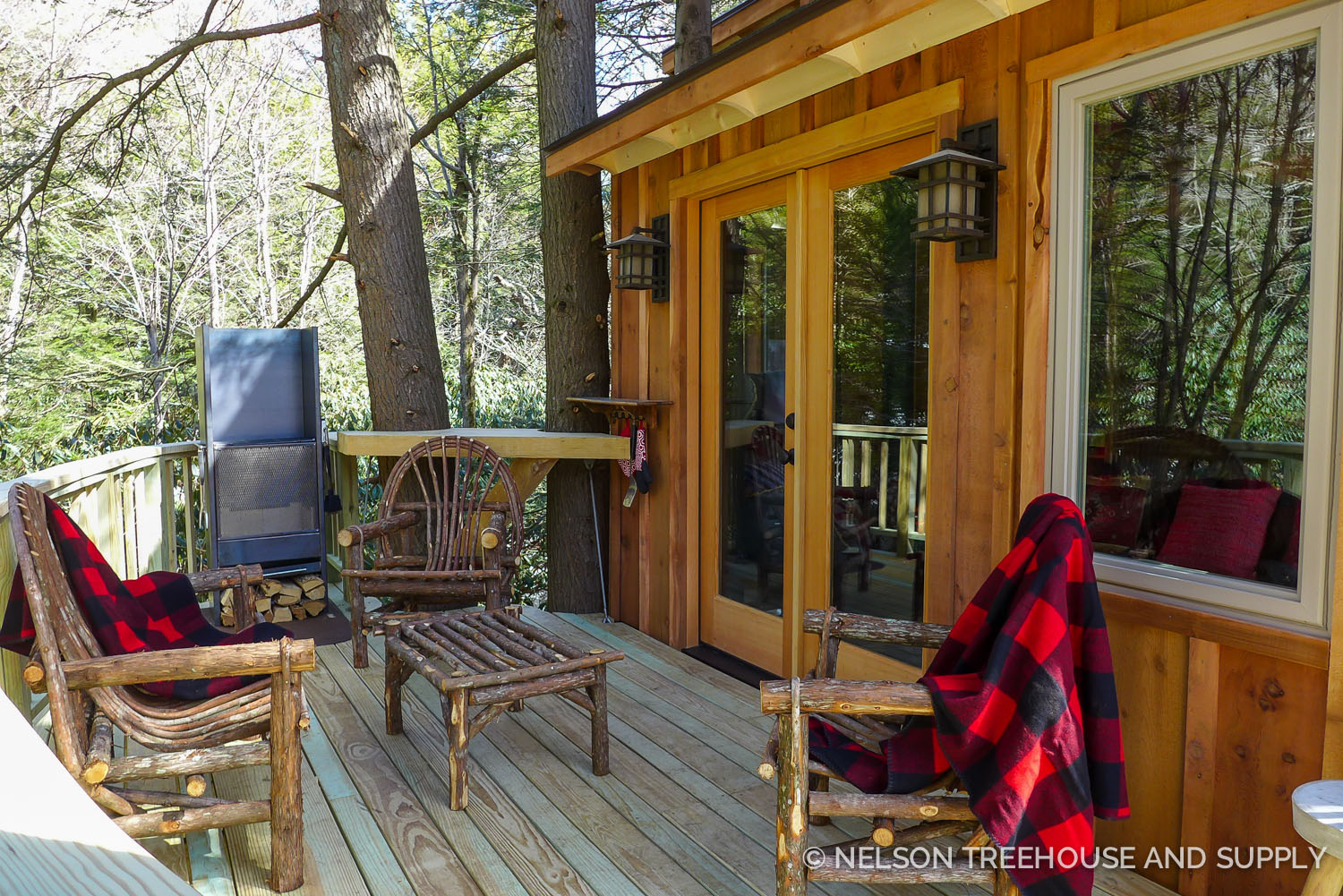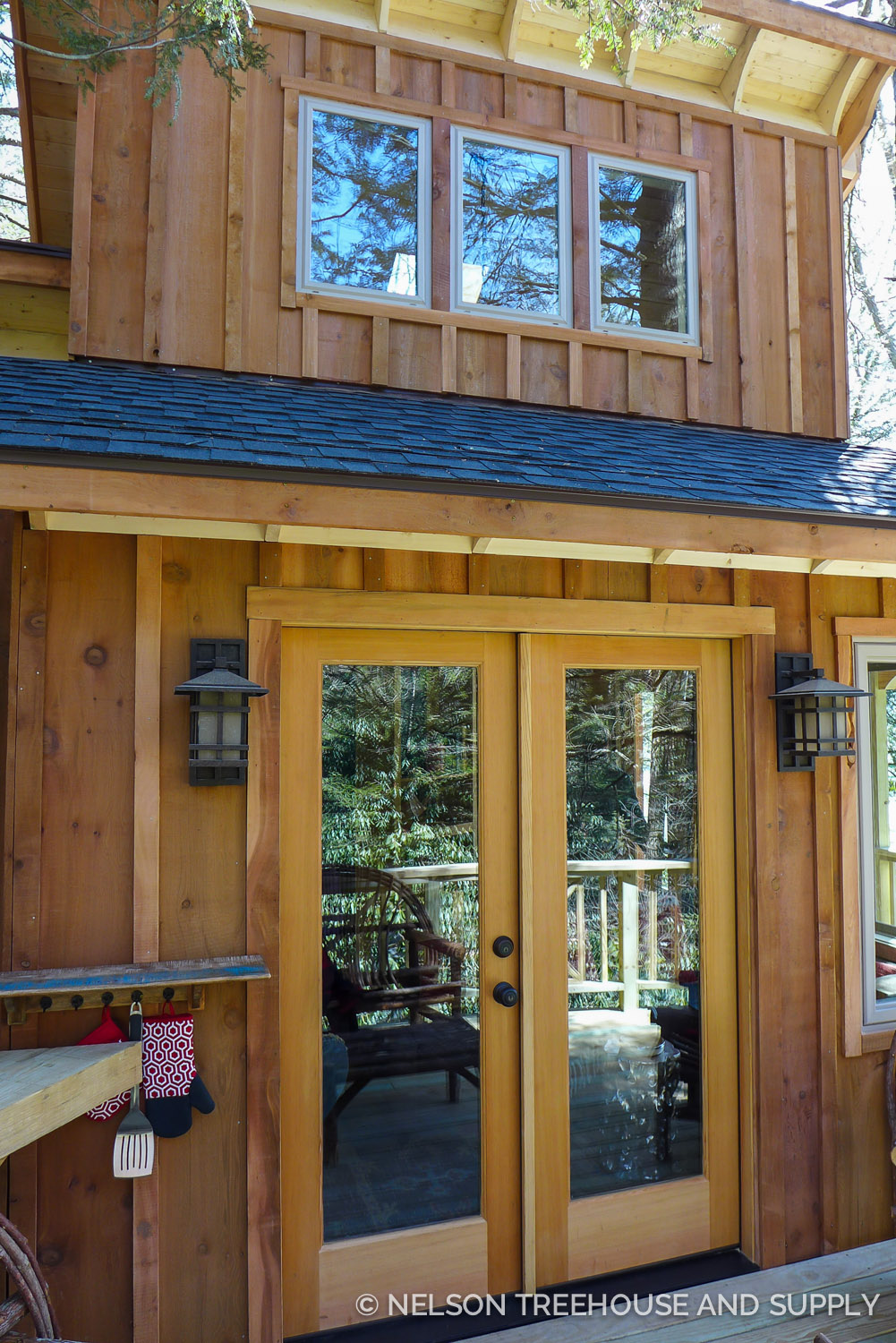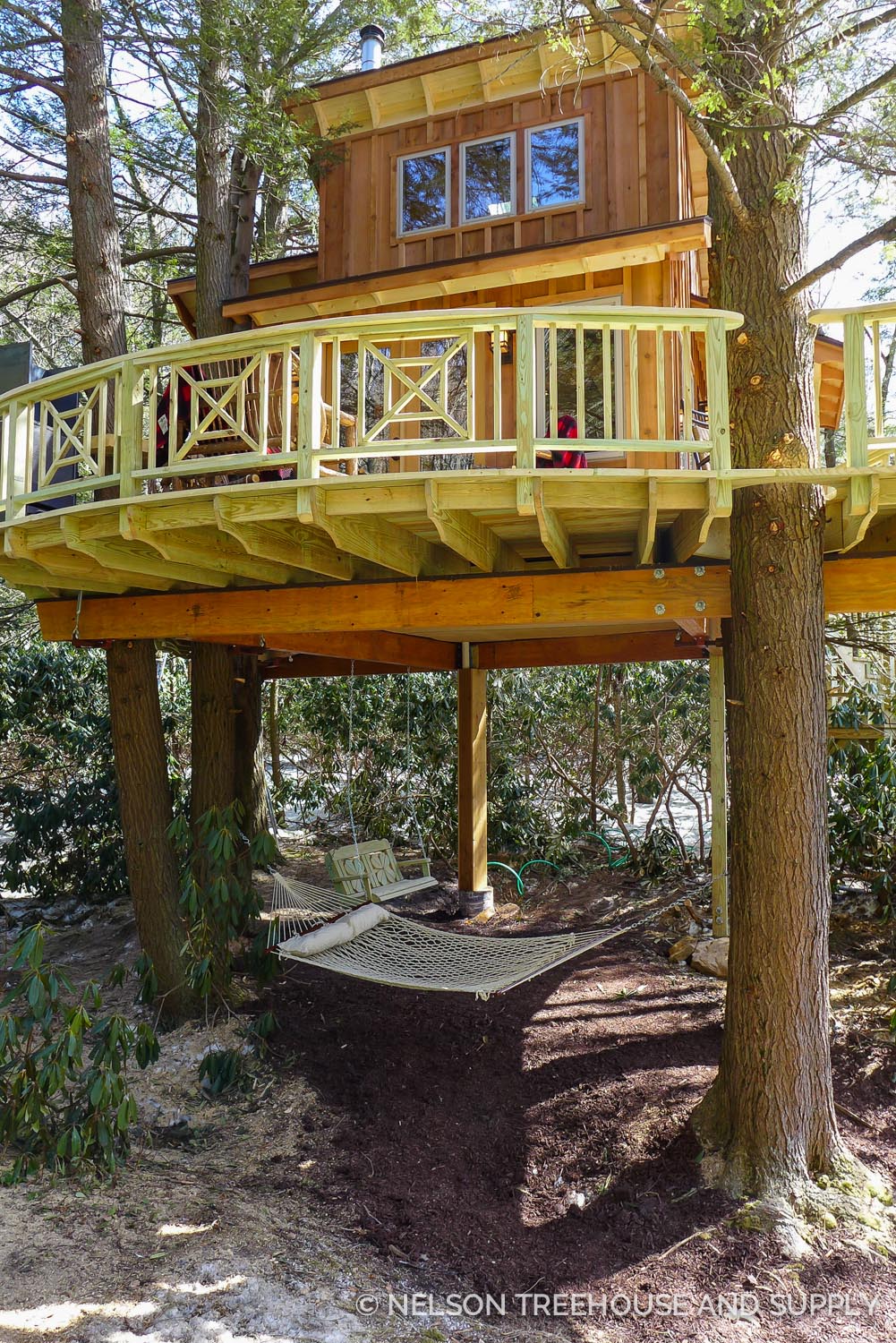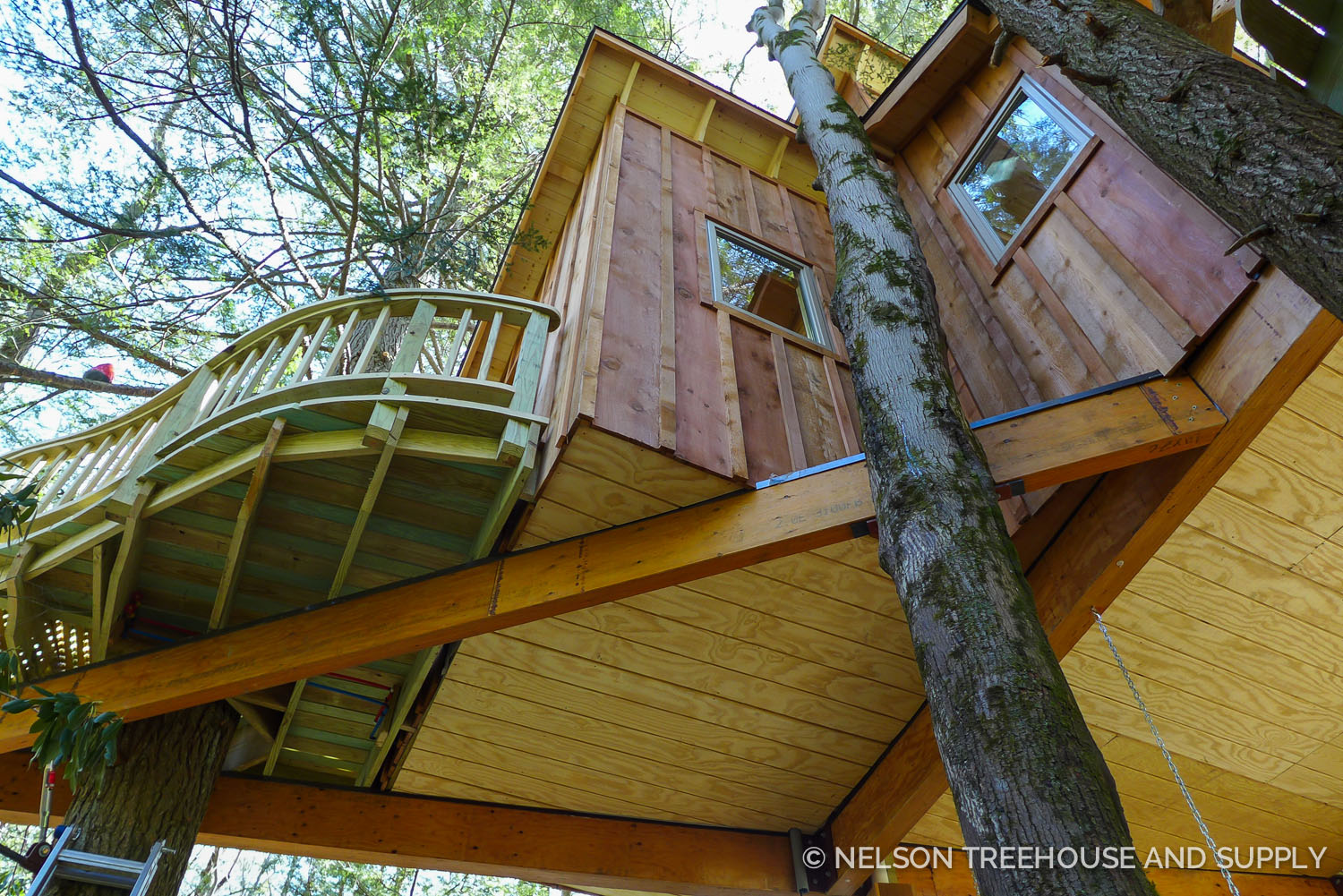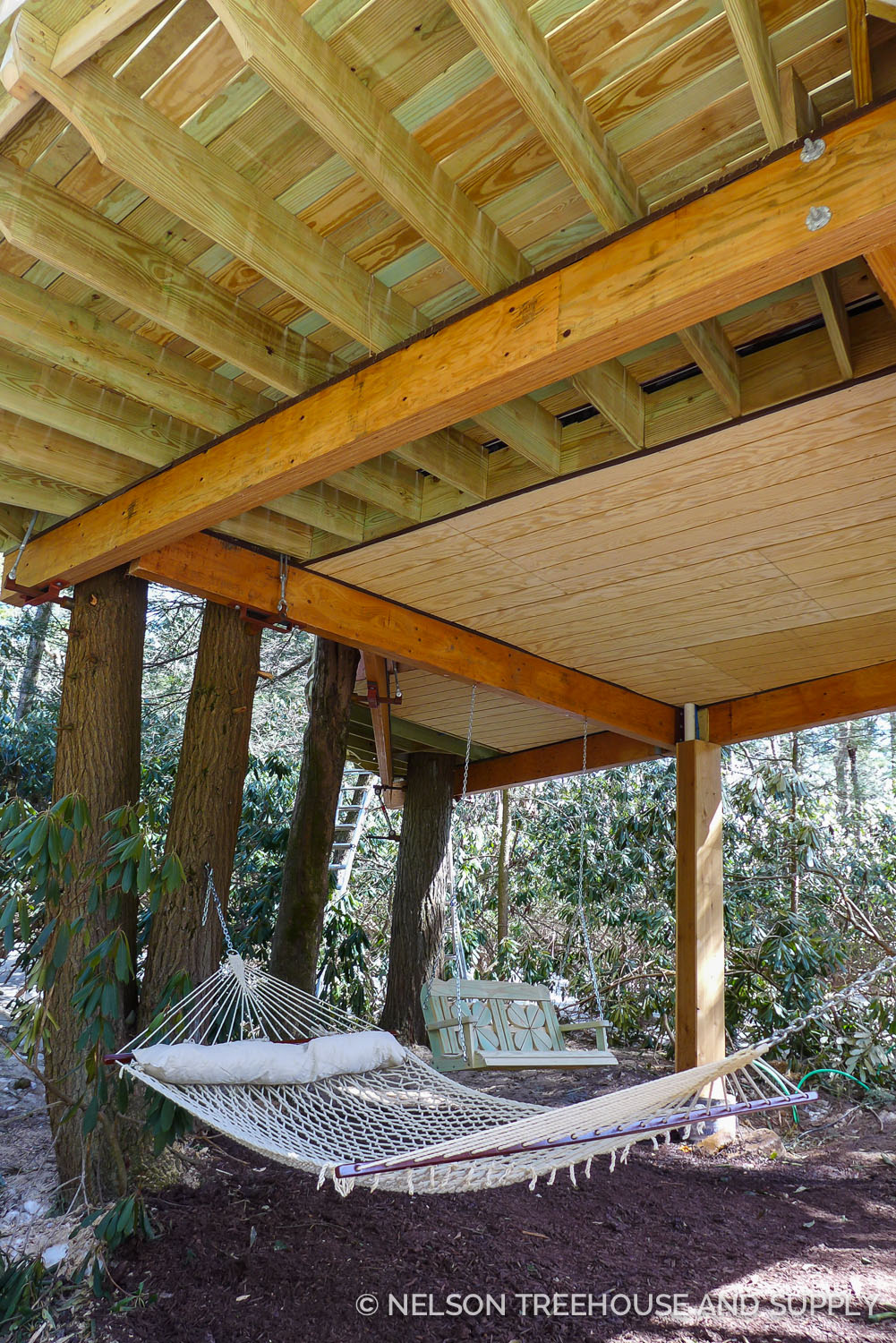 For another look at this treehouse, check out Animal Planet's Treehouse Masters timelapse video of the build and behind-the-scenes tour of the completed structure:
TREEHOUSE TIMELAPSE
TREEHOUSE REVEAL
To stay updated on all things treehouse, subscribe to our mailing list and follow us on social media.
To the trees!