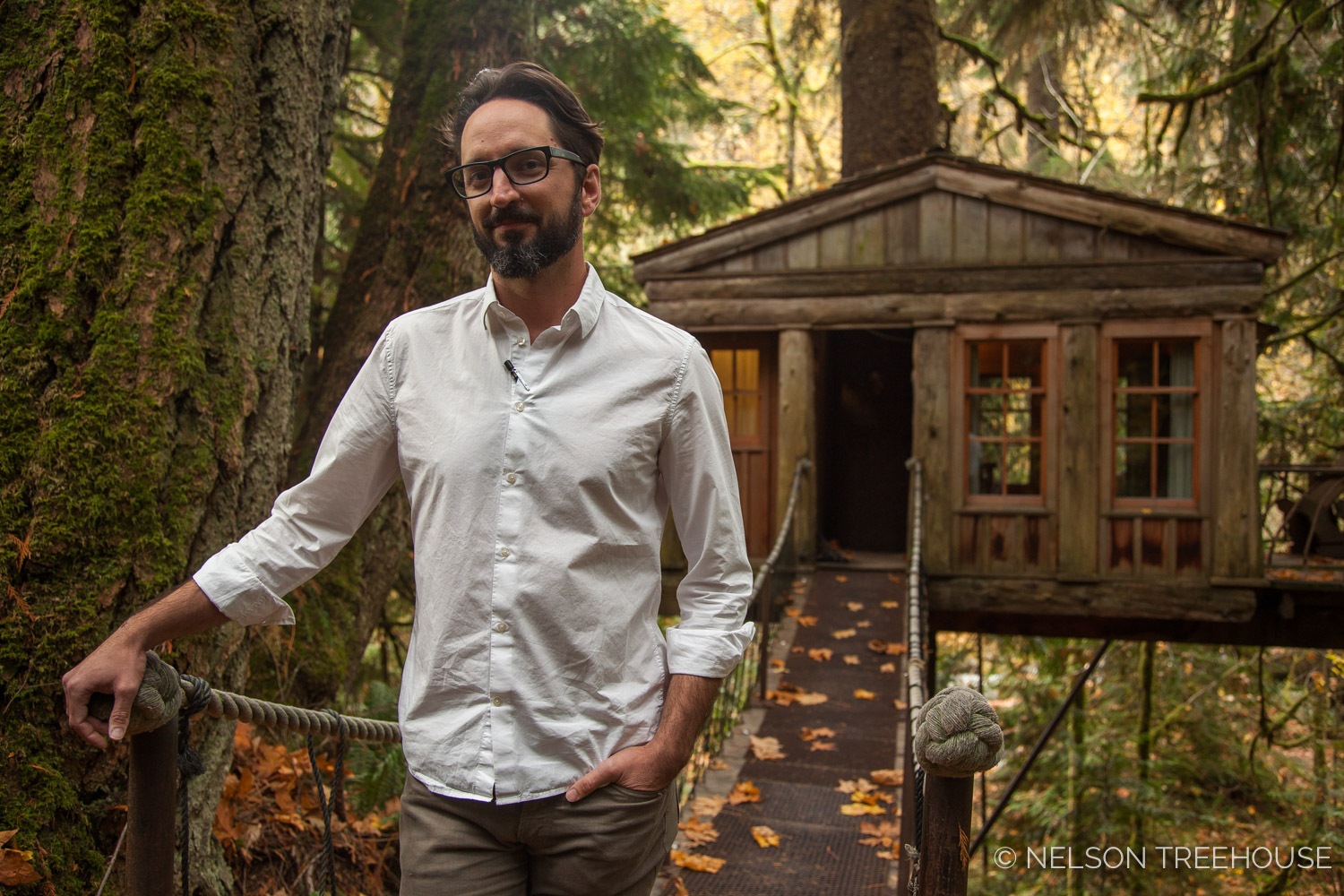 Meet Daniel Ash, our adept architect. Daniel first joined the Nelson Treehouse team as a summer intern in 2006 and rejoined our crew in 2016. He now works closely with our clients and carpenters to bring treehouses to life around the country. Daniel elevates our design process with his propensity for pinpointing what exactly about treehouses brings people joy.
What was Daniel's treehouse internship like? What are his favorite parts of designing treehouses? And who's the namesake behind his adorable hedgehog, Frenchy? Read on to learn ten fascinating things about Daniel…
FROM INTERN TO ARCHITECT
Daniel grew up in a diverse array of places (Los Angeles, California; Houston, Texas; and Alabama) and spent many childhood hours building treehouses in the woods with scrap construction materials. The limited availability of discarded hardware acted as a creative constraint, pushing Daniel to innovate methods of wrapping vines around trees to hold up his imaginative, if temporary, treehouses. From a young age, Daniel dreamed of becoming an architect; he enjoyed both math and drawing and exhibited a proclivity for "Taking complicated things and organizing them." (We can assume that this talent applies as well to architecture as it does to creating very neat sock drawers.)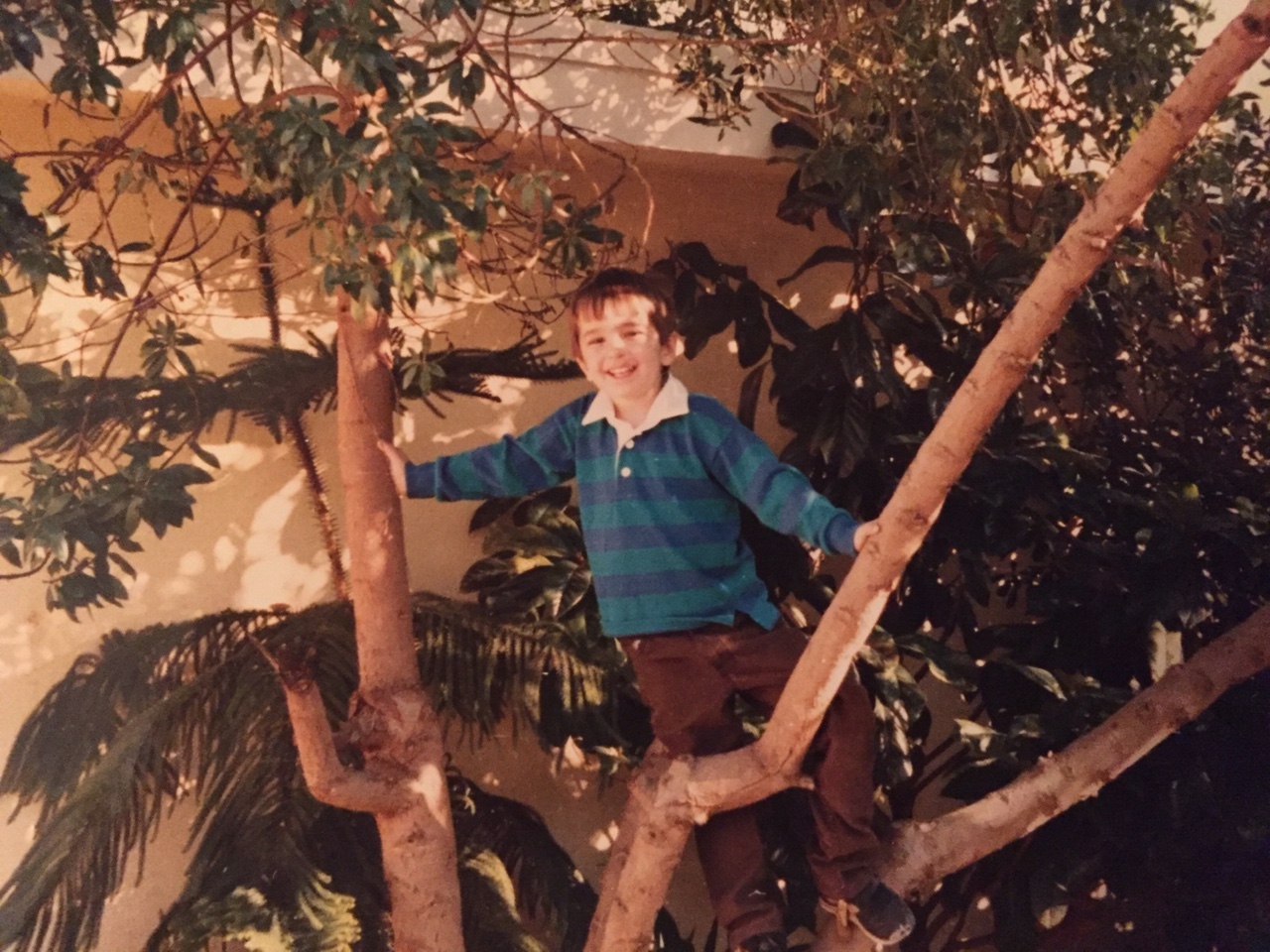 Young Daniel exhibiting arboreal inclinations. PHoto Courtesy of Daniel Ash.
Daniel first learned about Pete and the world of treehouse design and build while studying architecture at Auburn University in Alabama. A friend and fellow student of Daniel's bounded into the studio one day with a copy of Pete's The Treehouse Book. The cover—with its moody, autumnal image of a charmingly ramshackle treehouse—captured Daniel's imagination. He spent the next few days looking up contact information for every treehouse-builder in the US, including Pete, whom he considered, "By far the coolest." (It's evident that if Daniel were not an architect, he'd be an excellent private investigator.) Daniel cold-called Pete's office, inquired about open internship positions, and months later drove to Washington to begin a summer working for what was then Pete's Treehouse Workshop.
Some days of Daniel's internship were spent modeling and drawing treehouses (Daniel drew many of the illustrations for our Treehousing: The Instructional Guide); others were full of building at TreeHouse Point. At that time, TreeHouse Point was undeveloped; Pete led Daniel on a tour around the mostly vacant property, describing his dreams of opening the treehouse B&B. "It's so surreal now," says Daniel. "Whenever I'm at TreeHouse Point these days, it blows me away to remember being there before the treehouses were built. I have the same feeling when I'm at Treehouse Resort and Spa, imagining returning years from now to see the outcome of all this dreaming and drawing."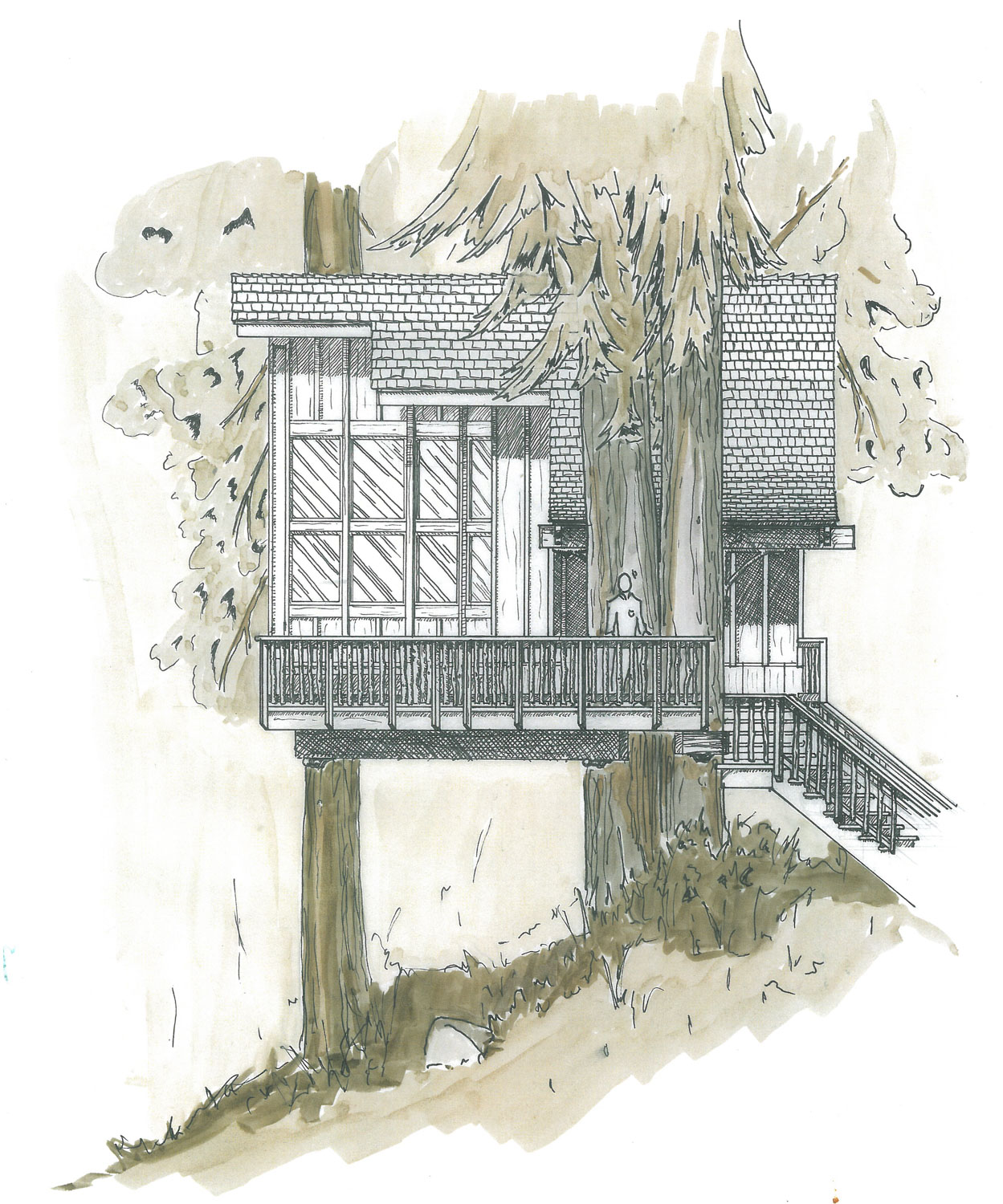 Drawing Daniel did while interning for pete. photo courtesy of Daniel Ash.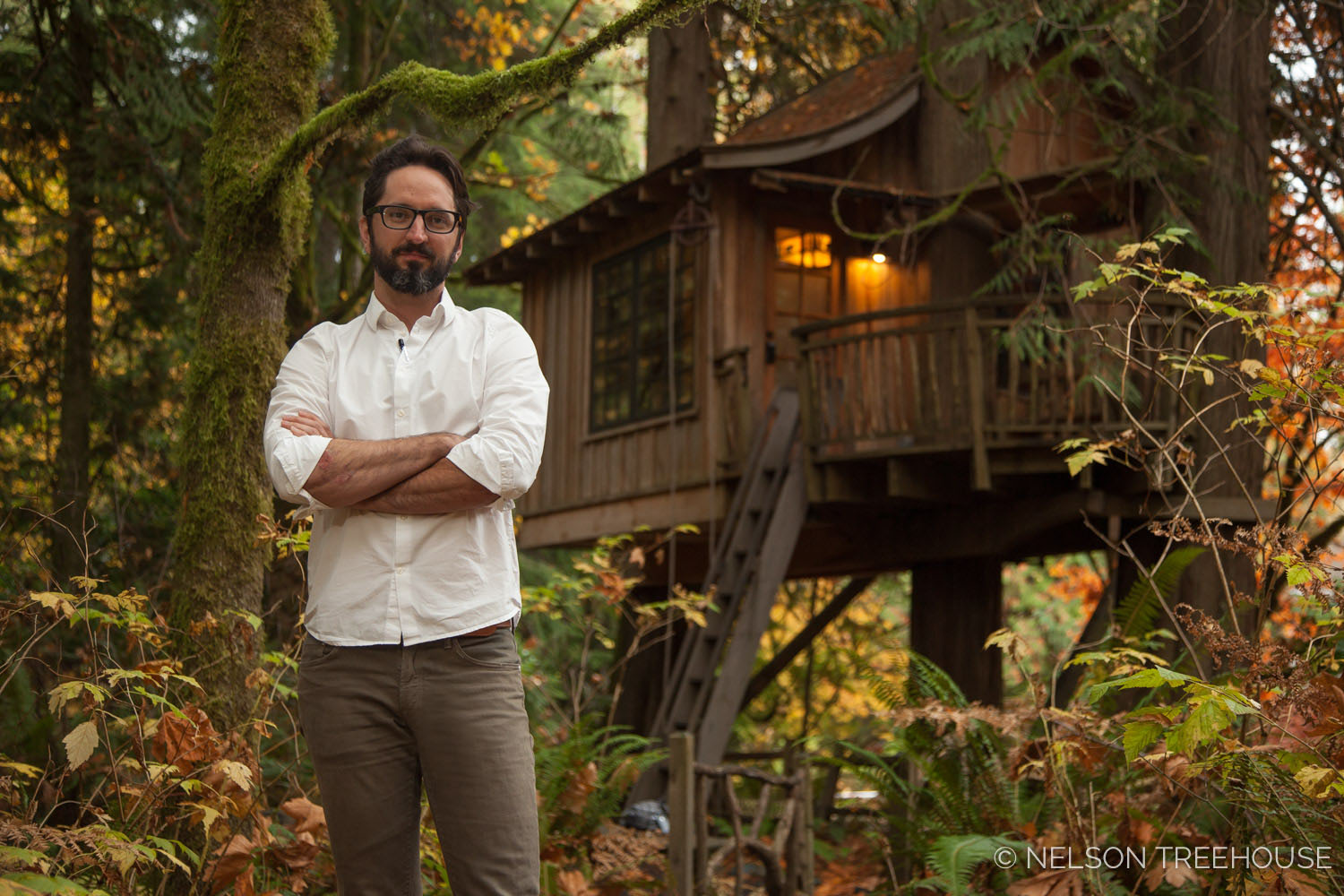 Daniel in front of the Upper Pond Treehouse at Treehouse point 
After graduating from his architecture program, Daniel worked for a design and build firm in Alabama and then a large-scale architecture firm in Seattle. Daniel's background in working on long-term, elaborate design projects like apartment buildings and high rises informs his work with our more extensive treehouse builds.
Over the years, Daniel stayed connected with Daryl and Pete. In 2016, Daryl informed Daniel that the company was seeking an architect who would enable them to bring treehouses to life for more people. Daniel is the perfect fit for the job: along with his diverse architectural experience, Daniel brings a knack for manifesting in his designs the elements of treehouses that especially enthrall and excite our clients. His most recent work with Nelson Treehouse includes designs for the Alaskan Mountain Treehouse and the treetop work spaces for Microsoft's corporate campus. Daniel relished working on both of these corporate builds as their semi-public nature allows them to "Bring more joy to more people than some projects."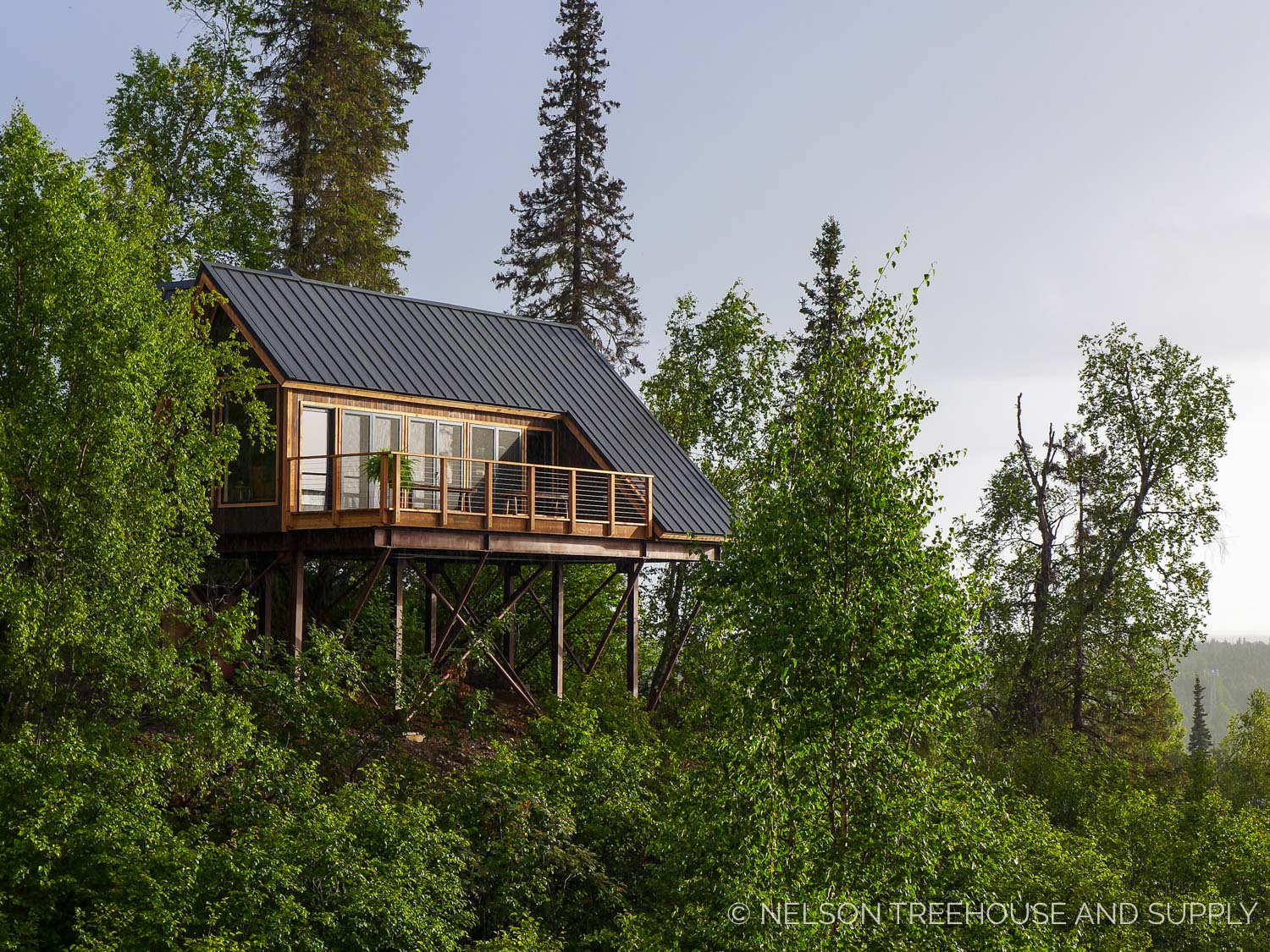 Alaskan Mountain Treehouse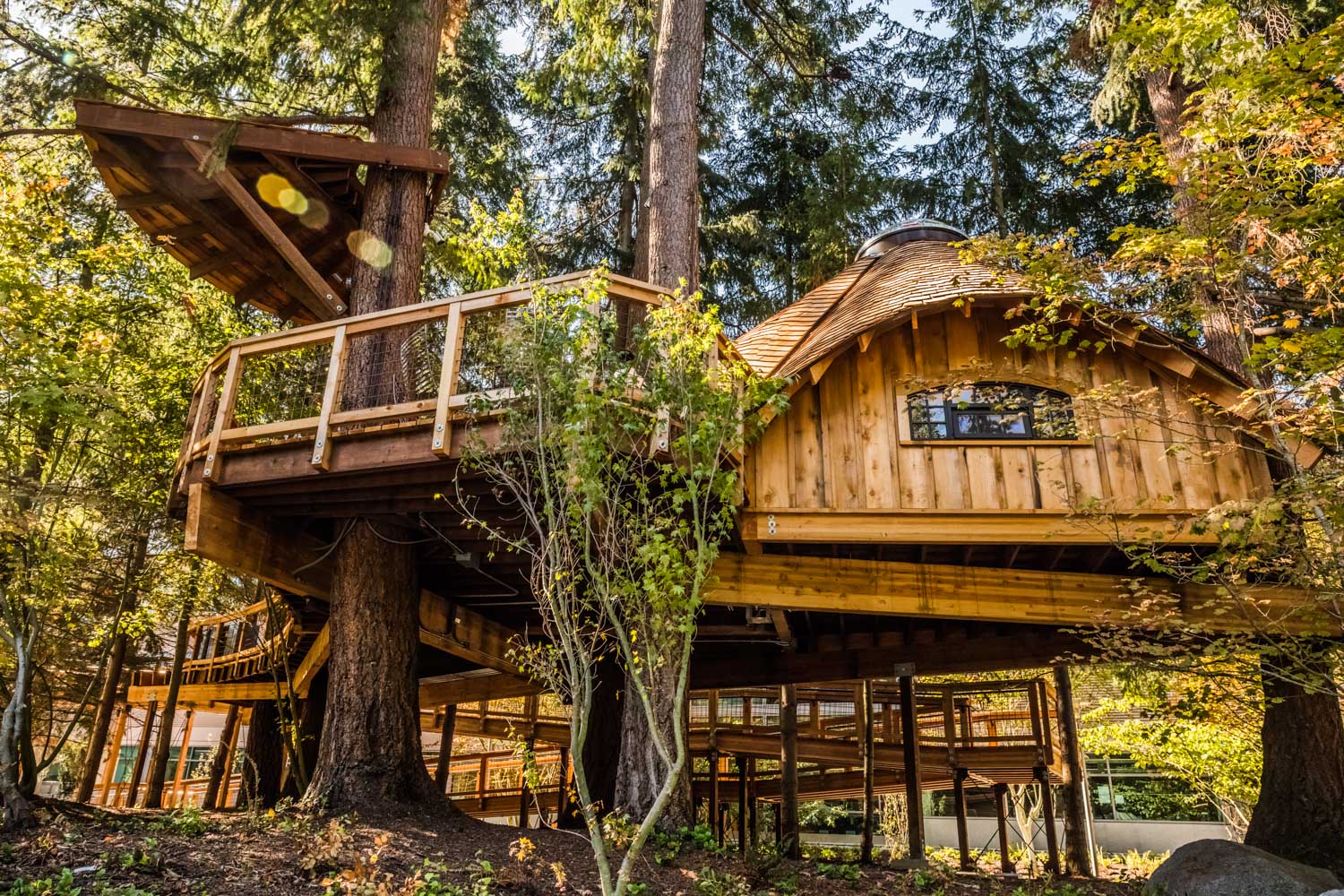 Microsoft Treehouses – Photo Courtesy of Microsoft
BEST PARTS OF THE JOB
Daniel's favorite parts of his job fall into three categories: the people, the vernacular character of treehouse design, and access to materials with stories.
The people:
Daniel's job is centered on interactions with our clients and carpenters. Daniel flies around the country to do "site visits," the first step in the treehouse design process. During a site visit, Daniel speaks with our clients about their treehouse dreams and scopes out potential trees for the build. "I love 'stranger-bonding,'" says Daniel. "Meeting and speaking with clients is one of the best parts of the job—people get so excited and happy about treehouses, and it's always such a privilege to engage with that joy and to translate it into something tangible. Architecture is just an extension of the relationships we form and the conversations we have with our clients."
Daniel also loves working with our carpenters; he believes it is impossible for an architect to design successful spaces without a close working relationship with the carpenters who build the designs. Collaborating with our carpenters improves the designs, as they bring their mastery in building to the process. Often, Daniel will simply draw a circle on a design where "Something needs to be, but I don't know what's possible. I'll seek the ideas from our builders. It's a truly collaborative process that is so rare in the architecture world."
"It's truly a collaborative process that is so rare in the architecture world."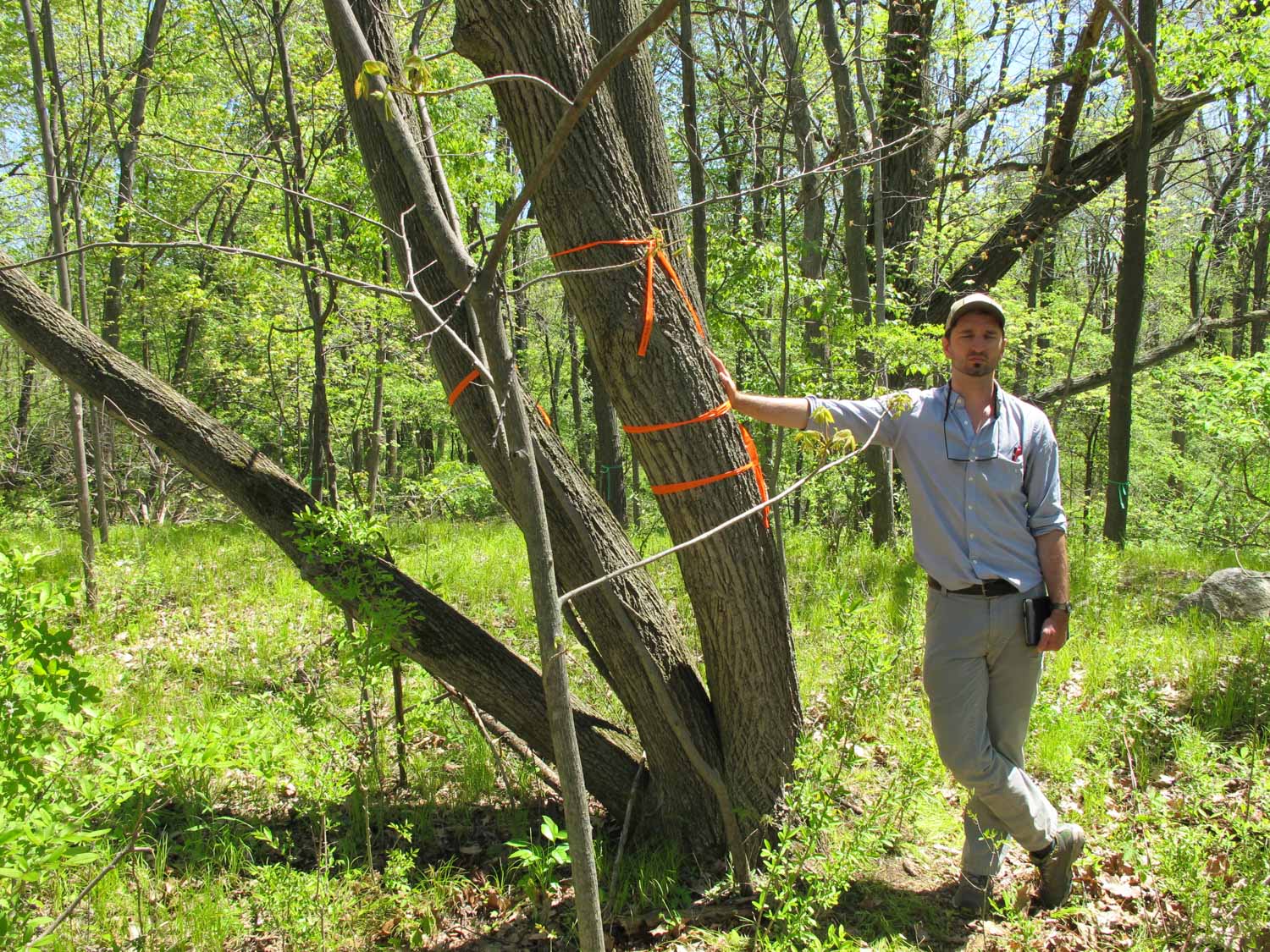 Daniel Communing with trees on a site visit.
The vernacular design:

In architecture lingo, "vernacular design" is design rooted in the aesthetic traditions and materials of the local area. Vernacular design is emblematic of the region: think Los Angeles and you'll likely visualize a stucco house on a hill; think American South and an antebellum estate house might come to mind; think Pacific Northwest and you'll probably imagine lots of wood and cedar shingles. Daniel loves that treehouses are "ultra-vernacular" and highly site-specific, responding directly to the host tree/s and surroundings: "The setting is so rich and the design process is so natural, intentional, craft-oriented, and site-specific compared to many other types of architecture."
Daniel also thrives on the fact that treehouse-building is, at its core, an art of small space design and construction. The constraints on space prompt innovative design solutions and come with a significantly more condensed timeline than large-scale architecture projects. This gives Daniel the unique opportunity to see many of his designs come to life, moving from the conceptual in the studio to completion onsite.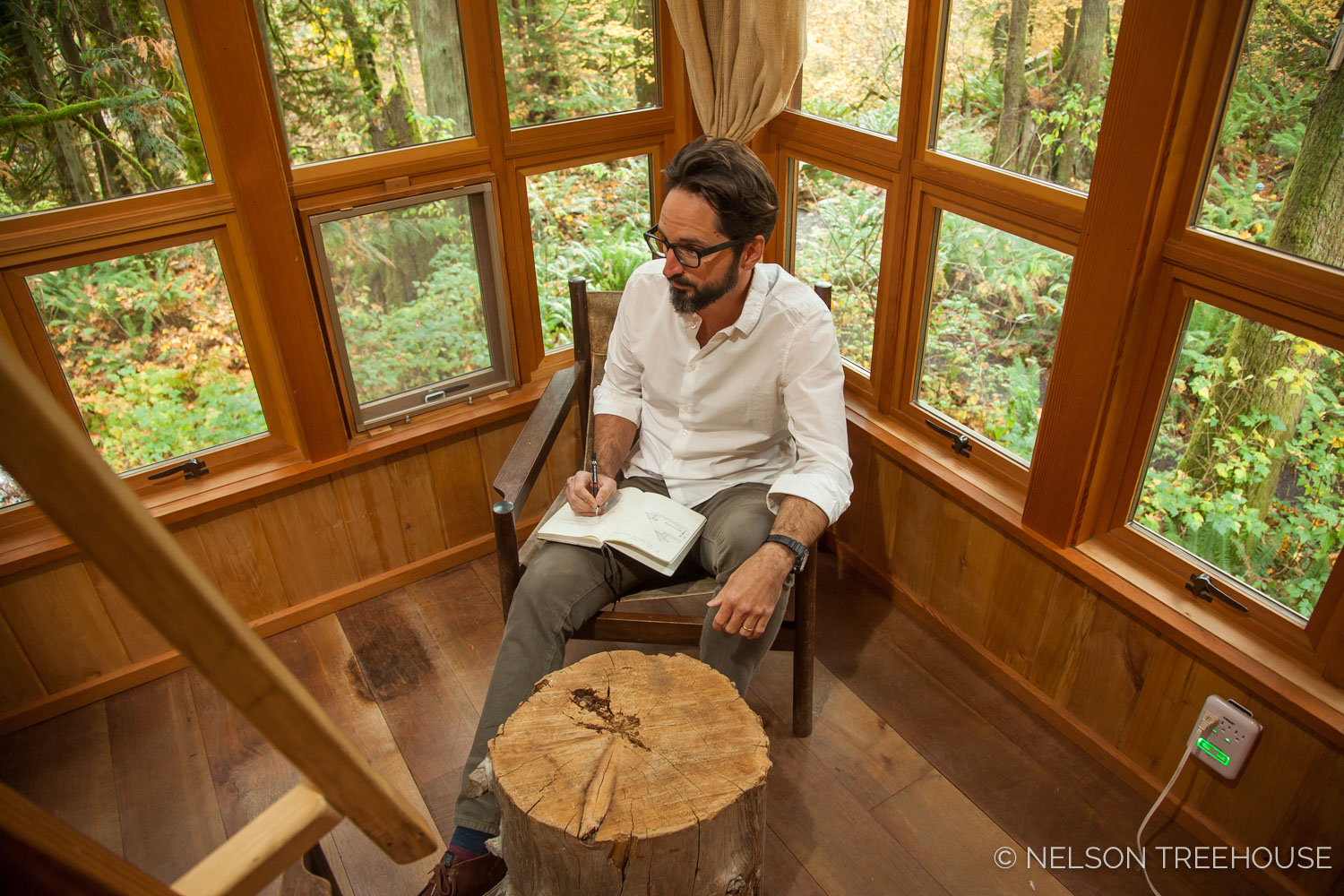 The materials with stories:
Daniel appreciates that Nelson treehouses integrate materials that have a distinctive history. "It's incredible when we can incorporate reclaimed wood from a client's childhood treehouse, or family barn, or other historical structure. Even non-wood materials that go into our treehouses often have a unique history; it all brings a very personal character to the finished treehouse."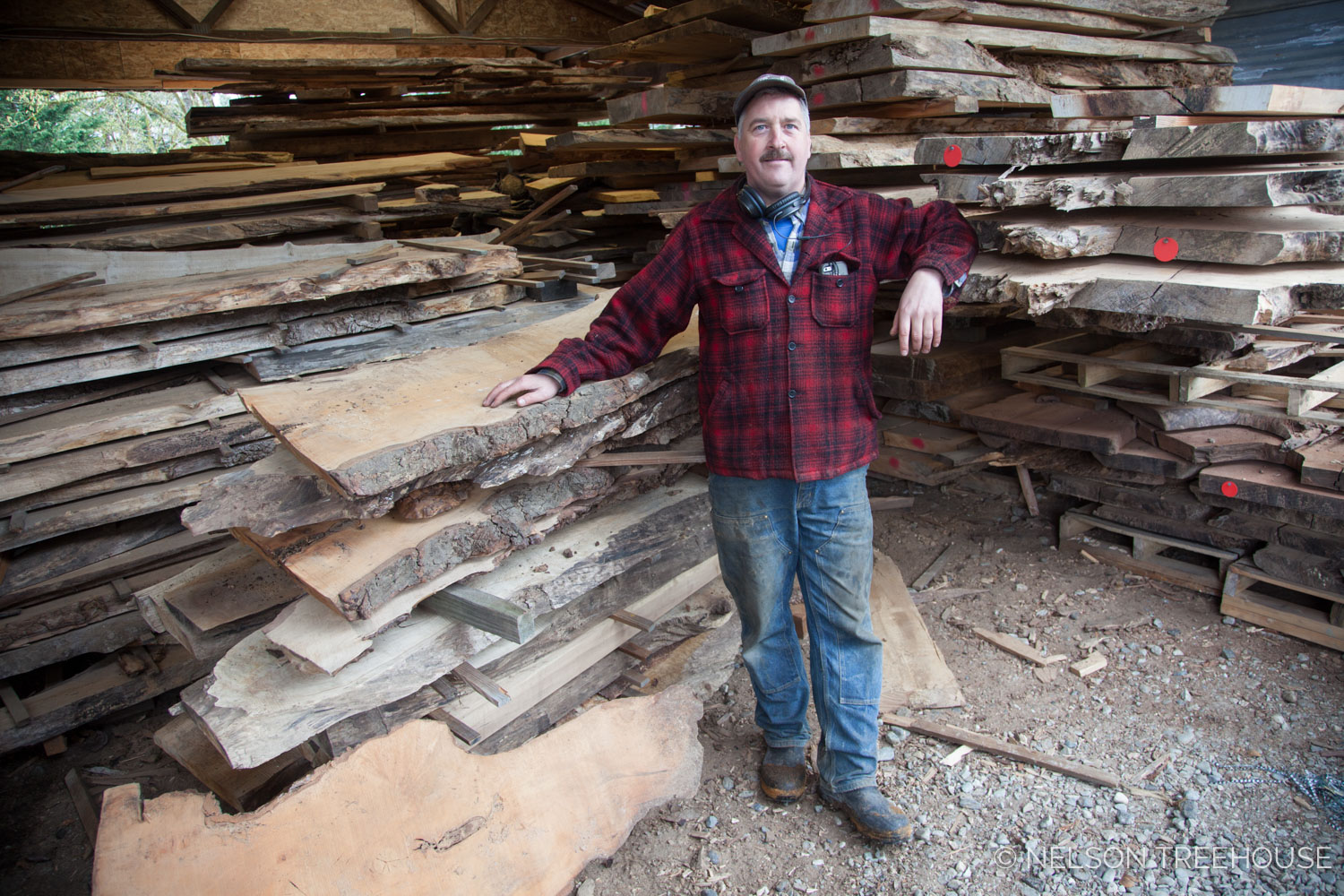 The source of mAny of our Wood slabs for treehouse built-ins is Bruce Blacker's mill in Oso, Washington . Bruce specializes in large reclaimed timber. Bruce's mill is like museum of wood that tells a patchwork history of the Pacific Northwest.
GREATEST DESIGN CHALLENGE WITH TREEHOUSES
Treehouses are known as emblems of spontaneous, free-form design, often evolving organically onsite as the builder concocts fresh ideas. Yet here at Nelson Treehouse, we thoughtfully design, engineer, and plan our treehouses to meet the highest standards of structural integrity before we embark on the building process. Achieving balance between rigorous planning and the spontaneous core of treehouse design can be challenging; as Daniel says, "I'm always striving to meticulously plan treehouses while still capturing the freedom inherent in their design."
"I'm always striving to meticulously plan treehouses while still capturing the freedom inherent in their design."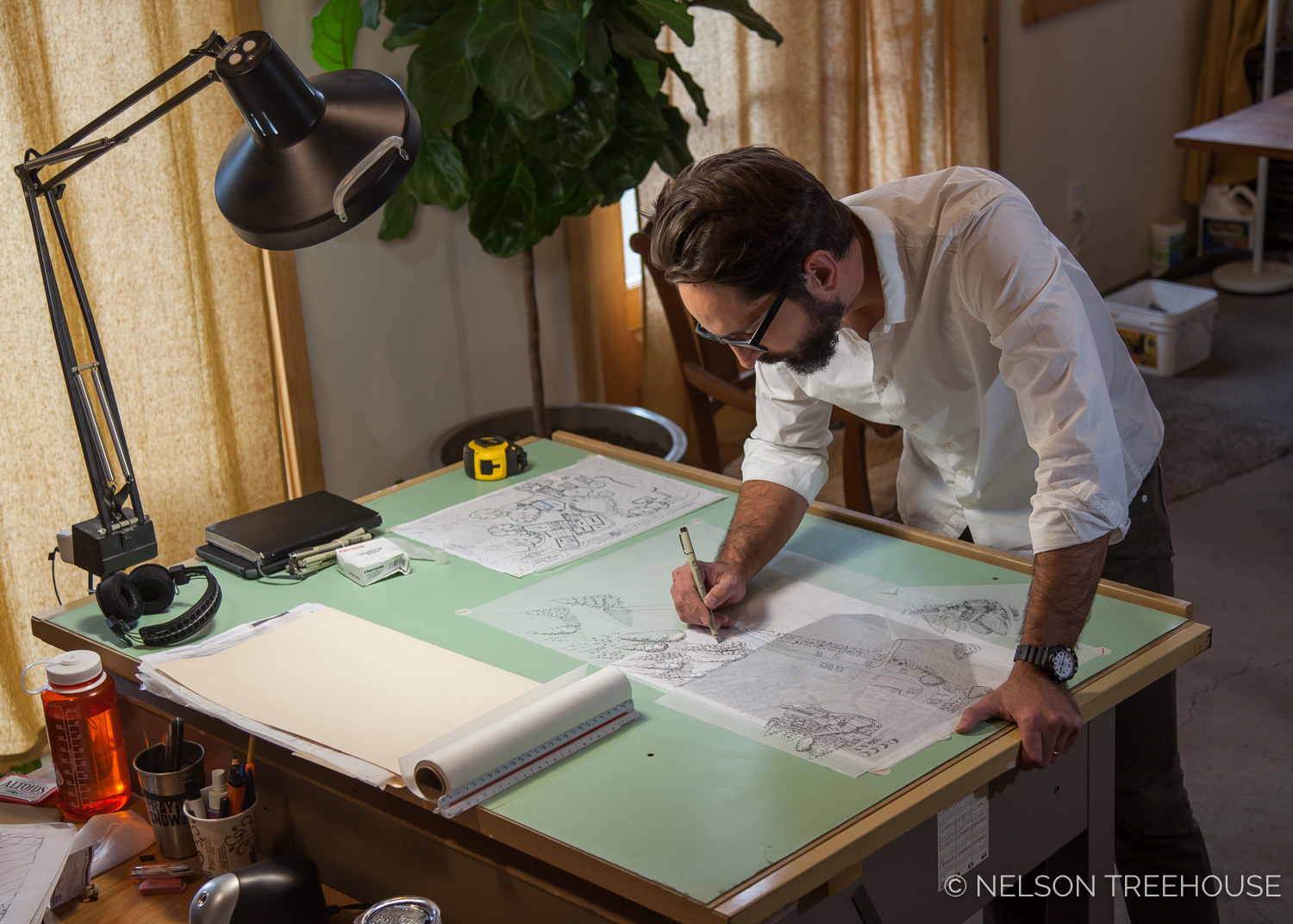 DESIGNING TREEHOUSE RESORT AND SPA
Daniel has a leading role in designing our future Treehouse Resort and Spa near Woodinville, Washington. The resort will celebrate the destination's natural splendor and ample outdoor recreational opportunities, and will offer an array of custom treehouses and small ground houses for luxury overnight accommodation. This is the first resort that Daniel has designed – the opportunity to be involved in its development was one of the reasons Daniel was thrilled to rejoin the Nelson Treehouse team.
Resorts inform vernacular design – when architects consider the vernacular of a region, they almost always consider the aesthetics of local resorts. Daniel is inspired by the highly site-specific, experiential, and intimate essence of Treehouse Resort and Spa, and has "The feeling that this beautiful property will be as outstanding as TreeHouse Point is. Pete is one of the most visionary people I have ever met, and it's a real honor to be part of his force of nature, to watch him bring his vision to life both at TreeHouse Point and now for Treehouse Resort and Spa."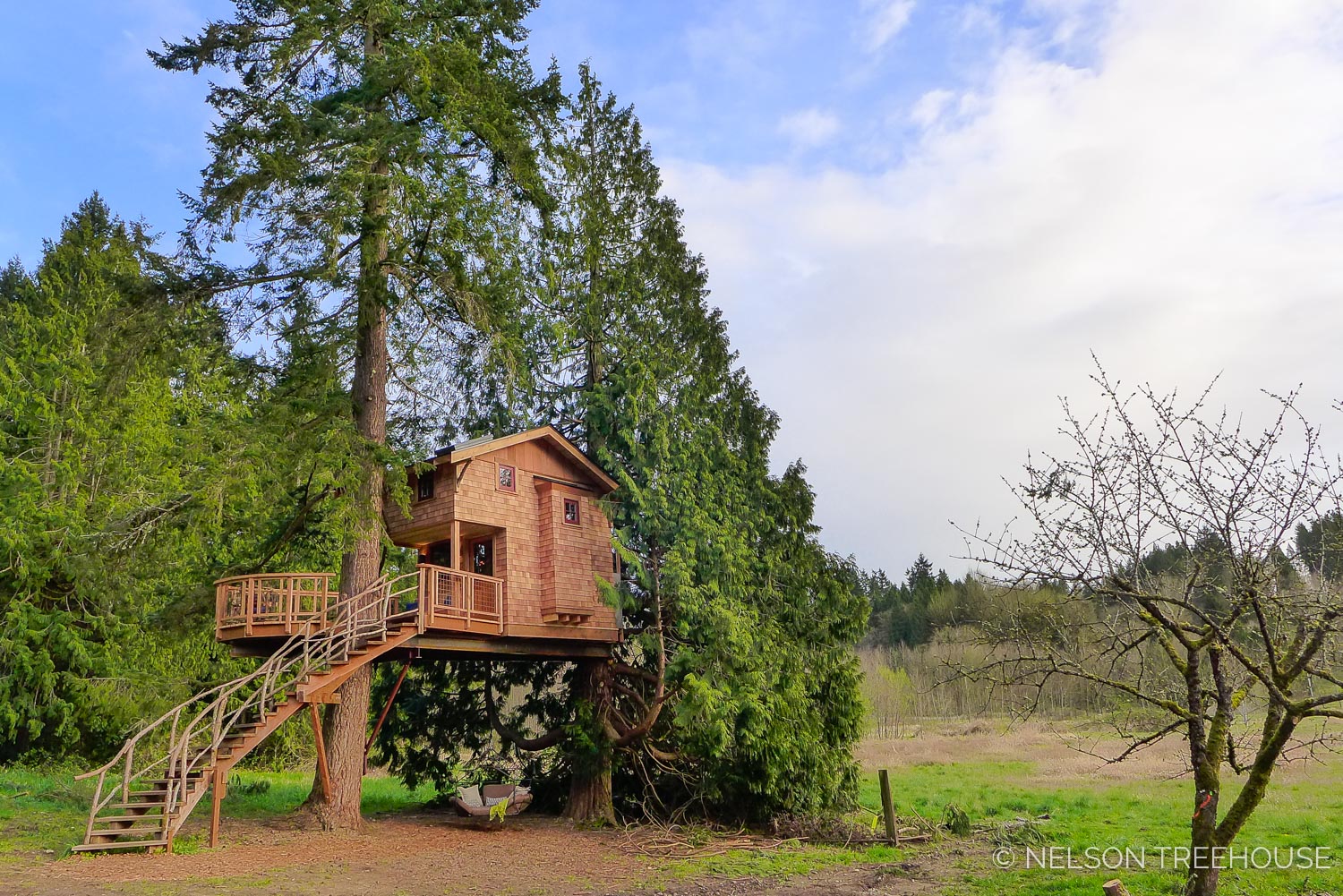 The future treehouse Resort and Spa. 
For Daniel, Treehouse Resort and Spa also stands out from other resorts in that it is designed to be a luxurious retreat without feeling pretentious. Daniel appreciates that the designs for Treehouse Resort and Spa remain rooted in a warm, welcoming, and rustically elegant charm of the Nelson Treehouse world.
DREAM TREEHOUSE
Daniel's dream treehouse would look like it was, "built by a giant bird," similar to the Beehive Treehouse (one of his favorite Nelson treehouses to-date). Daniel likes the organic yet ordered quality to bird's nests—what's more, birds are naturally in tune with local vernacular, as they pull their materials from the surroundings. It would be high off the ground and would contain a simple space to sit and soak in the experience, feeling the treehouse sway gently in concert with the trees.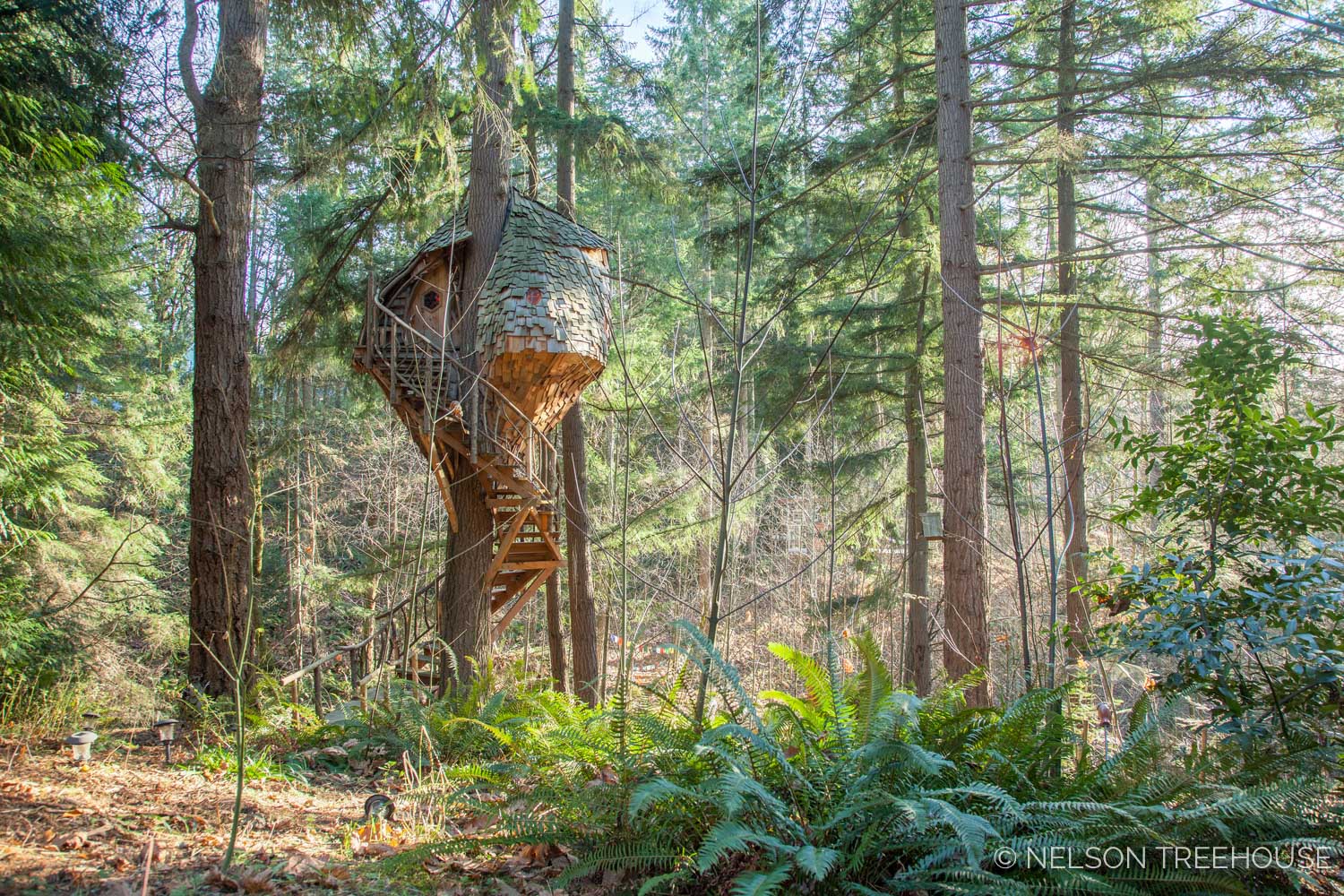 The Beehive Treehouse.
FRENCHY THE HEDGEHOG
The response to Frenchy's debut in our blog post on the crew's pets was clear and resounding: he is much adored by our readership. So here's a little more background on Daniel's loveable hedgehog: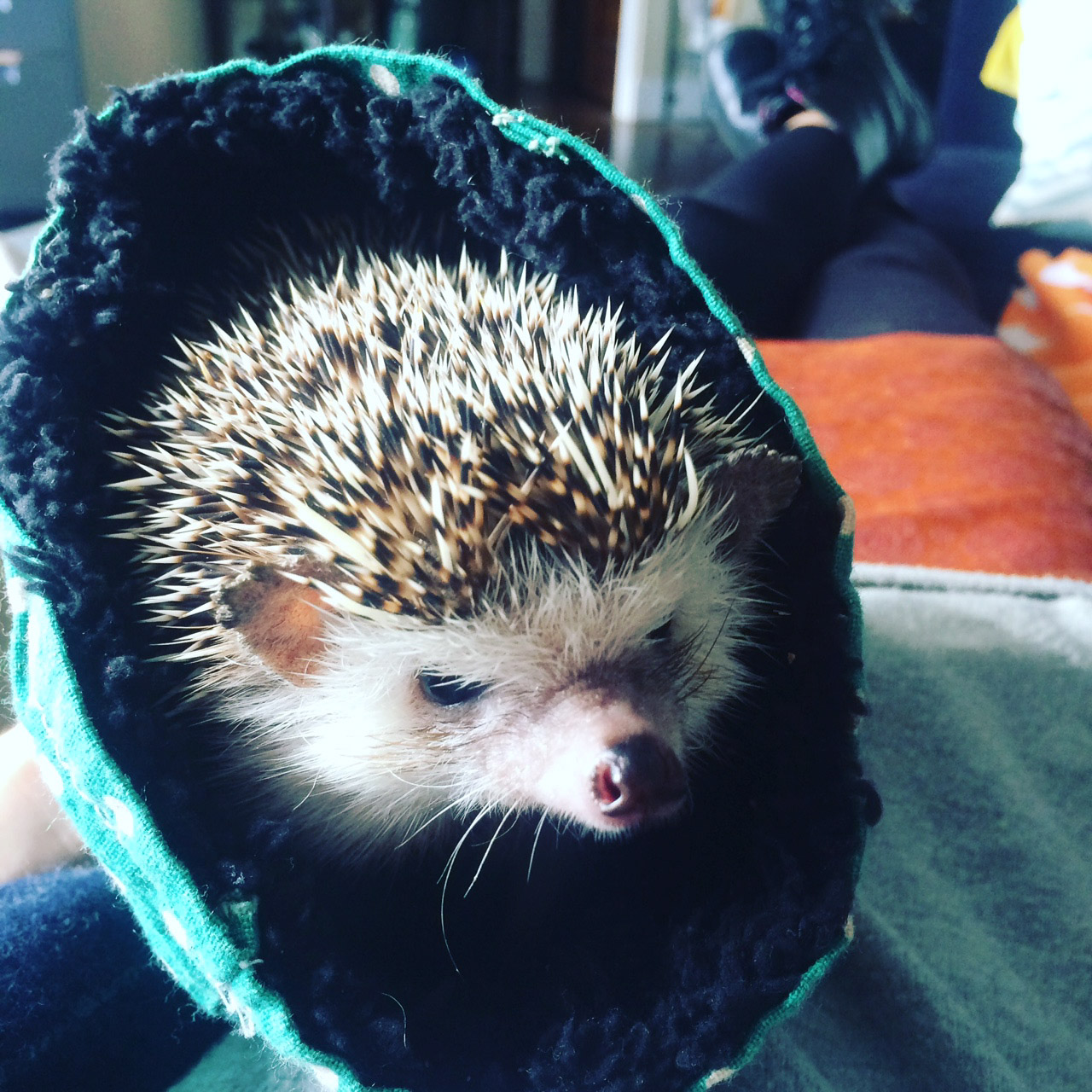 Frenchy the Hedgehog. Photo courtesy of Daniel Ash.
First and foremost, Daniel would like to make it clear that Frenchy is not actually his hedgehog: Sandy, Daniel's wife, is Frenchy's true parent. Daniel agreed to getting Frenchy because hedgehogs are the ideal low-key pet: they do not smell, make noise, or take up much space. And they are adorable.
Frenchy is named after Daniel's grandfather.
As you may have gathered from the pronouns, Frenchy is a male hedgehog.
Frenchy will be four years old in February. And yes, Sandy and Daniel throw Frenchy birthday parties, complete with tiny, hedgehog-friendly cupcakes.
Daniel and Sandy strive to take only candid, authentic photos of Frenchy being his natural Frenchy self. None of this posed, Pinterest-steeped hedgehog propaganda.
SOUTHERN COOKING
When he's not drawing treehouses, Daniel can often be found cooking up Southern cuisine. Daniel spent a number of years living and working in the American South, and believes the region's cuisine is underappreciated for its breadth, freshness, and creativity. His latest Southern concoction? A peanut orgeat cocktail (a swanky twist on a Southern tradition of adding roasted peanuts to a glass of Coca-Cola).
In his off time, Daniel also enjoys fly fishing, rock climbing, mountaineering, and crafting artwork from branches.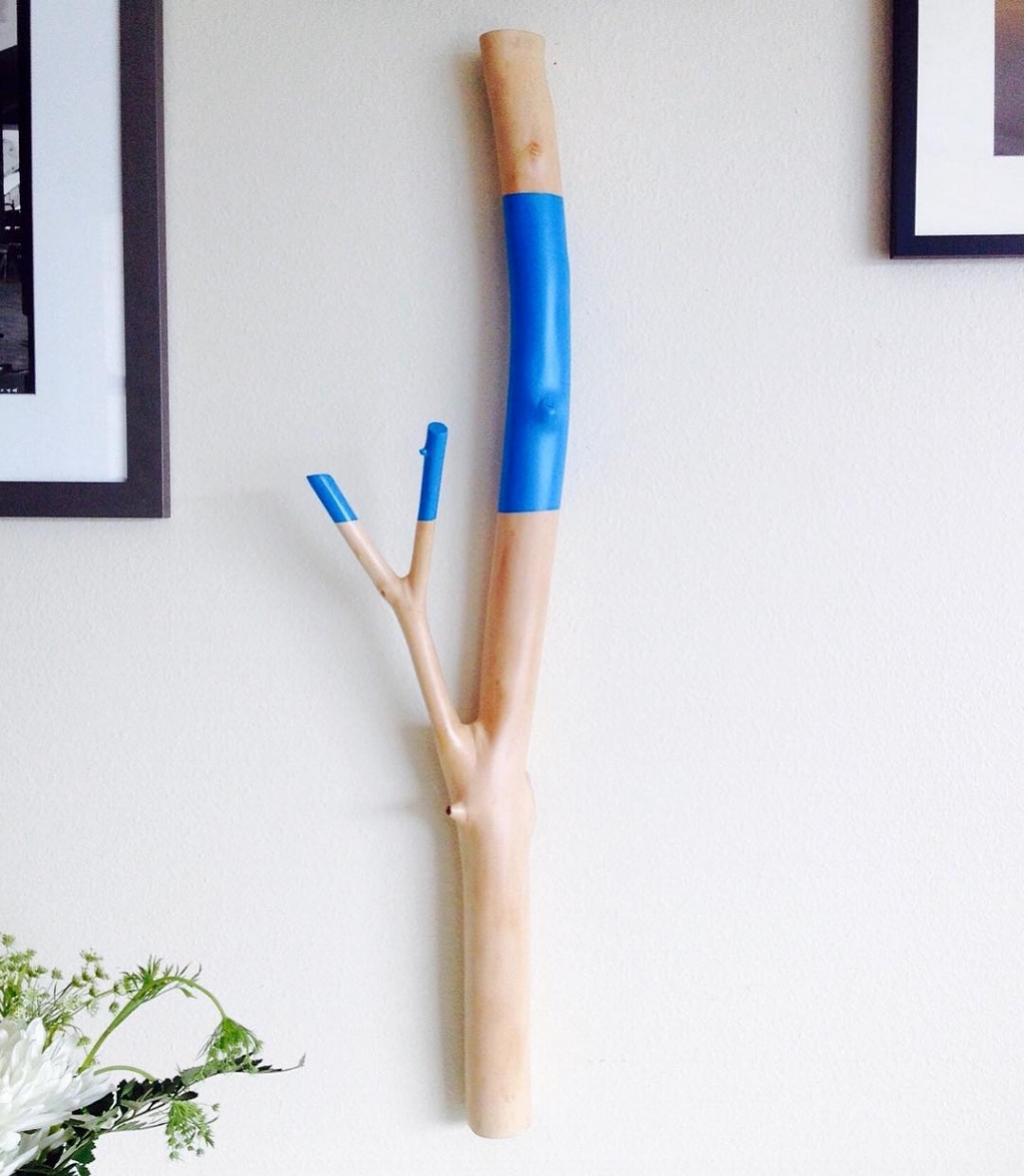 Daniel's Branch Artwork (Not pictured: Daniel's southern cooking). PHoto Courtesy of Daniel Ash.
BEST TRAVEL EXPERIENCE
One of Daniel's favorite places he's traveled to is Namibia—he and his wife, Sandy, spent a month circumnavigating the country for their honeymoon. Daniel and Sandy had wanted to visit Namibia for a while: the stability of the country's political landscape and large swaths of unoccupied land were primary draws for the couple. As Daniel says, "Sandy and I usually don't want to see too many people when we go on vacation— it can be more restful to be alone." The couple also enjoyed the balance between spending some nights camping in their truck and some staying in resorts.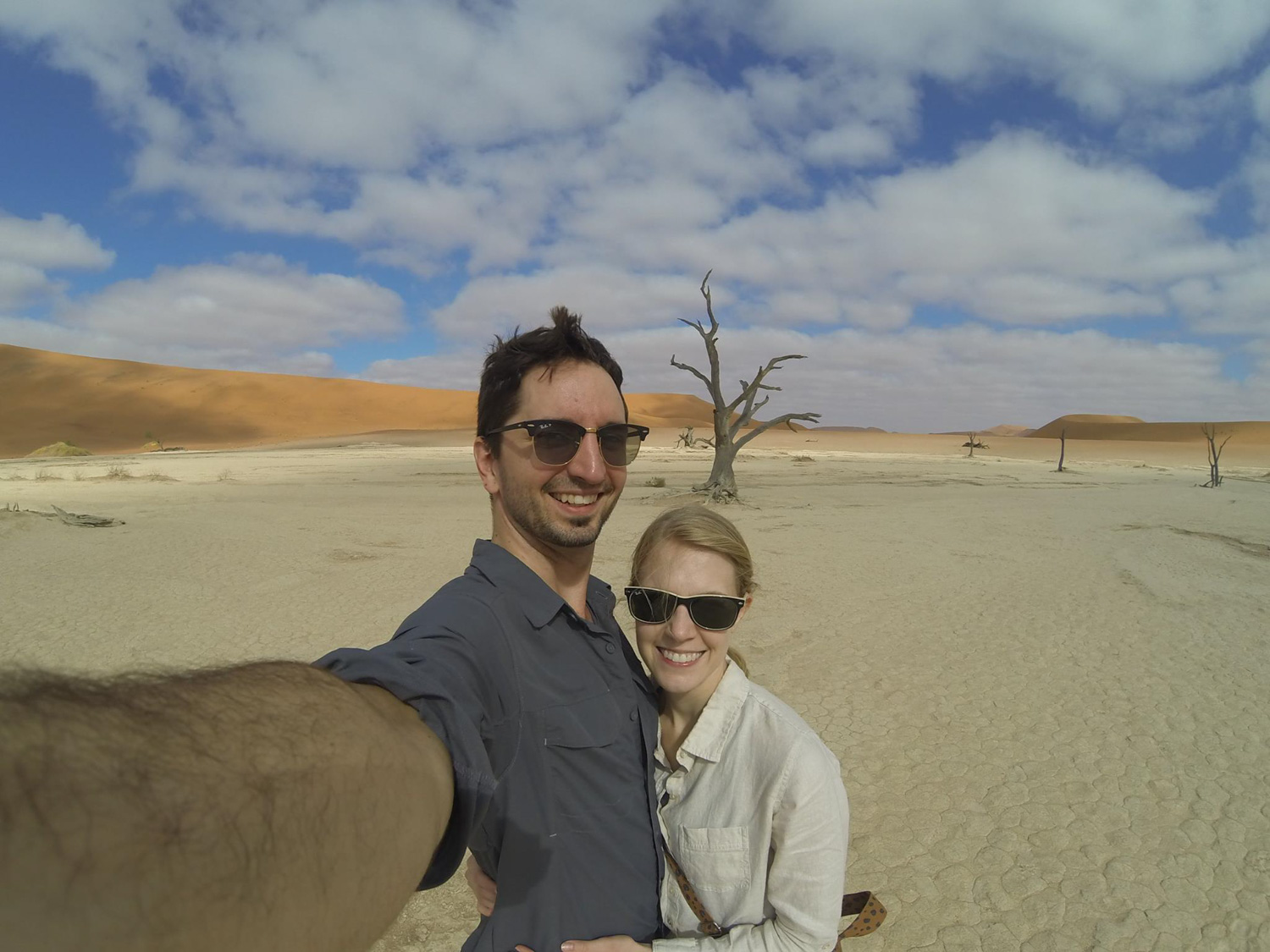 Daniel and Sandy in Namibia.
PLACE THAT MAKES DANIEL HAPPY
Daniel feels immediately happy when he enters his friend's apartment in Hong Kong. This friend is a talented interior designer with "An uncanny ability to make sparse spaces beautiful. It's artful minimalism—not quite empty, but clean and ordered, and also comfortable. She has the perfect things, and it all comes together to allow you to focus on yourself and the people within the space, as well as its integration with the city around it."
ADVICE DANIEL WOULD GIVE HIS 20-YEAR-OLD SELF
"You're not as good as you think you are. And it keeps getting better."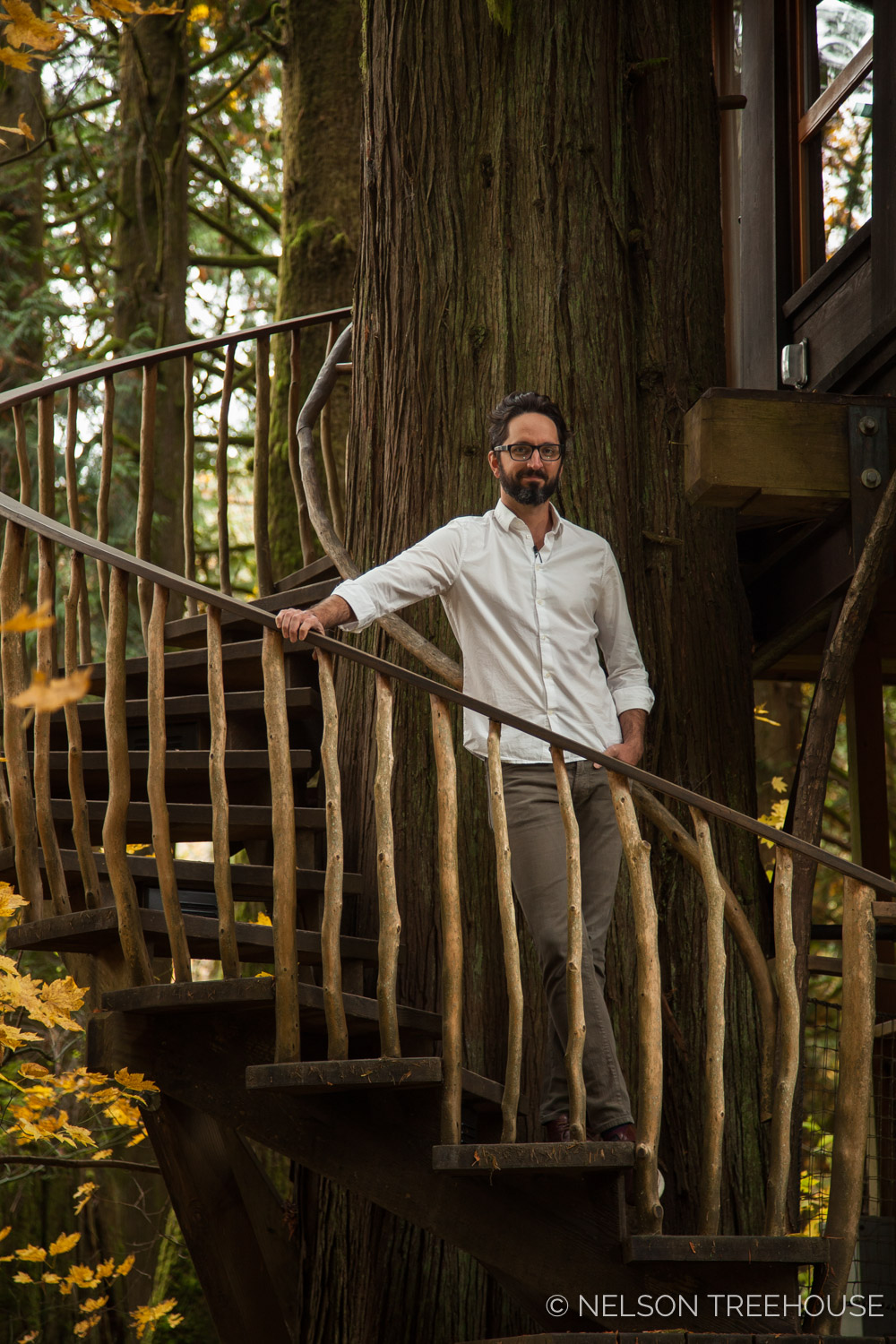 Thank you for sharing your story, Daniel!
To stay up-to-date on Staff Spotlights like this one, subscribe to our newsletter and give us a follow on Facebook and Instagram.
To the trees!