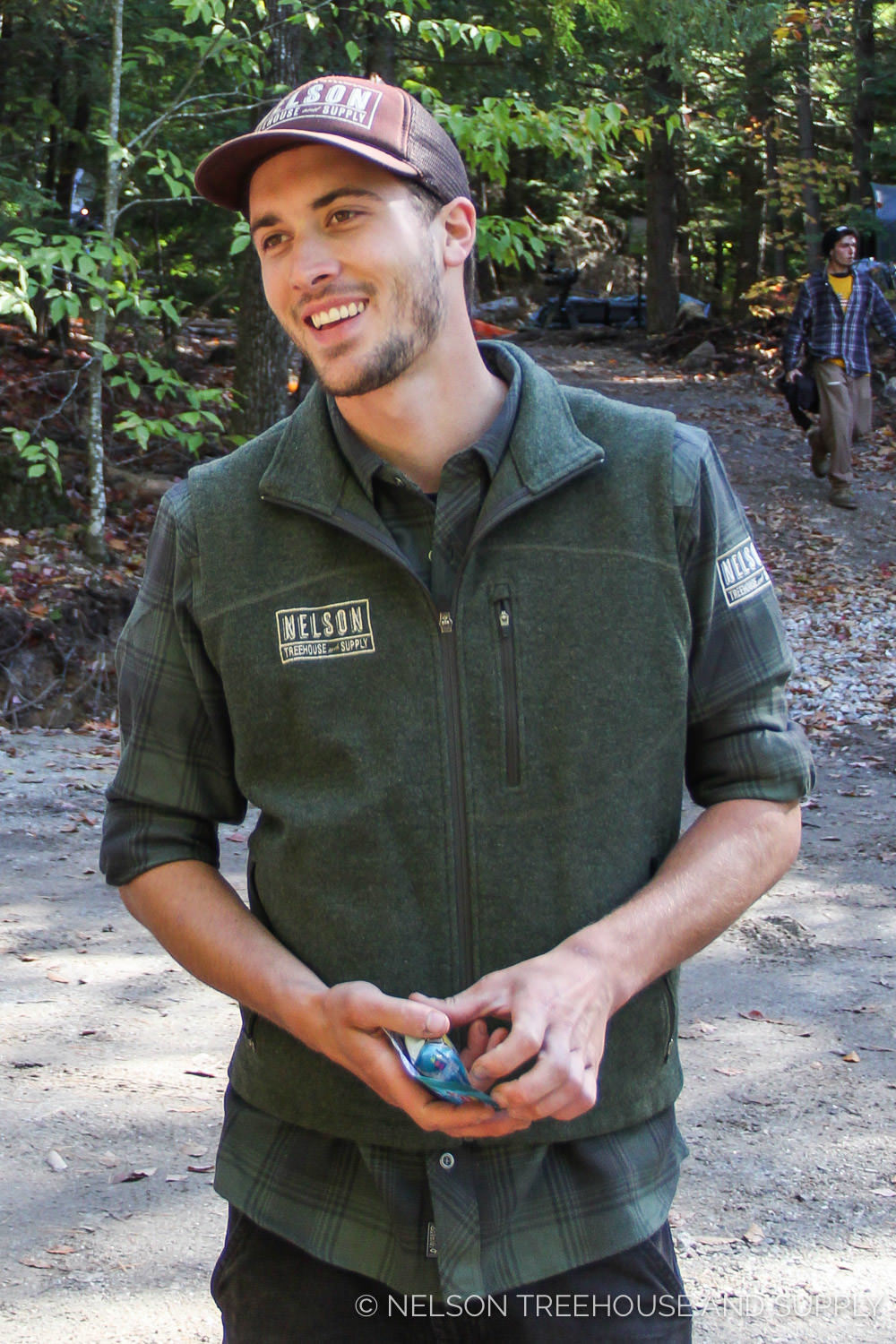 Meet Henry Nelson: a member of the Nelson family and an essential part of the treehouse crew. Henry brings focus, steadiness, and reliability to every build. When he's not building treehouses, Henry can be found traveling the world.
What was it like growing up with Pete as a dad? What is Henry's favorite part of the job? Read on to get to know this talented treehouse padawan…
GROWING UP
Henry grew up with his twin brother, Charlie; older sister, Emily; and parents Judy and Pete Nelson in Fall City, Washington. With Pete as a dad, suffice it to say Henry had a unique childhood — from a young age, treehouses were a ubiquitous presence in Henry's life. As a perk of building treehouses for a living, Pete ensured that the Nelson kids always had a treehouse for play.
Pete's imagination also extended beyond treehouses for his kids — he constantly dreamed up ideas for fun and creative projects, from an "entirely too sketchy" zip line, to a 20-foot seesaw, to an enormous skateboarding ramp. At one point, Pete and the Nelson kids dug an enormous huge hole in their backyard and topped it with a live roof — it made for an ideal underground fort. Adventure, building, and novel concoctions characterized Henry's childhood, owing principally to Pete's boundless imagination and acumen for bringing his grand ideas to life.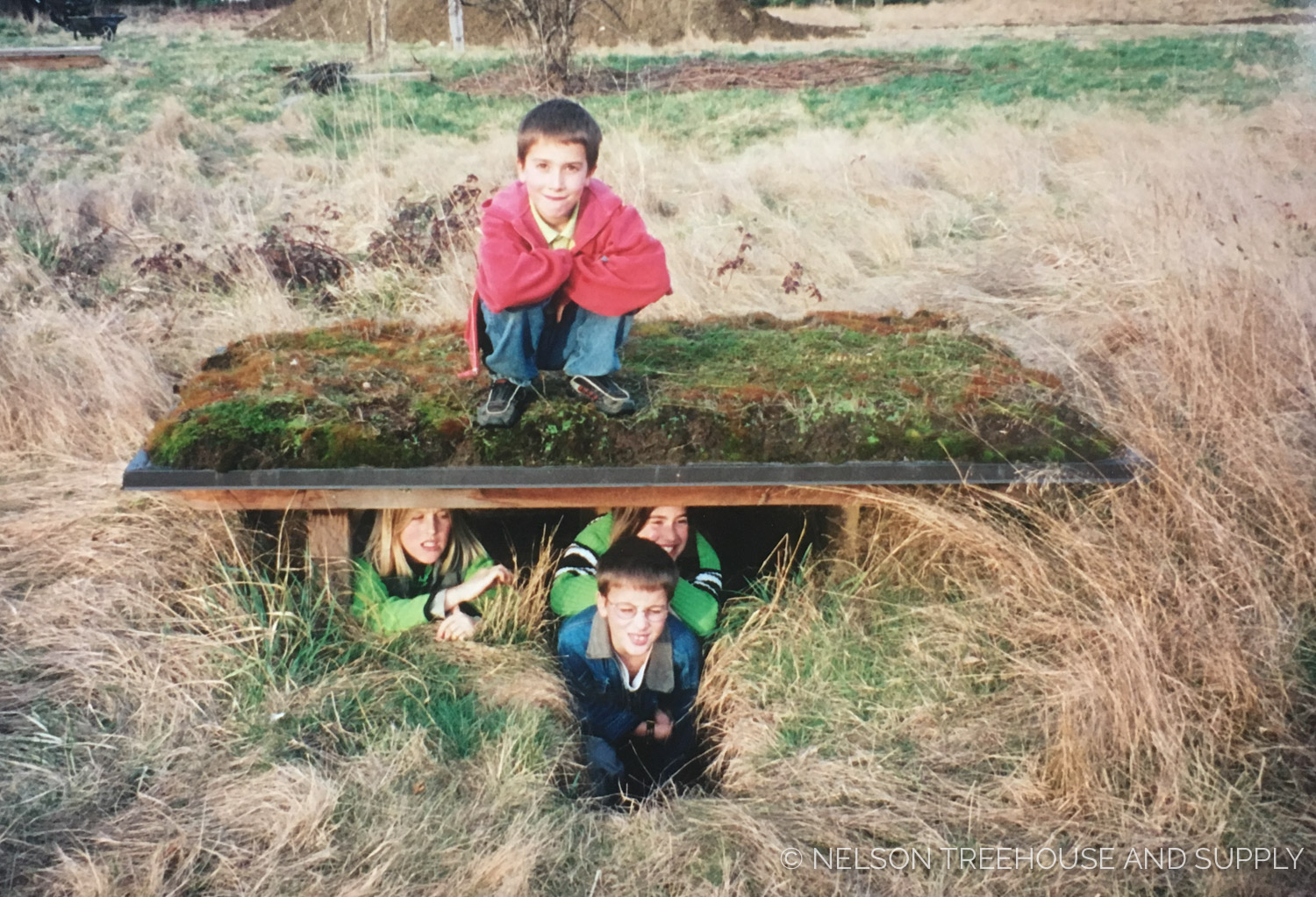 The Nelson kids' underground fort. Henry is on top of the roof.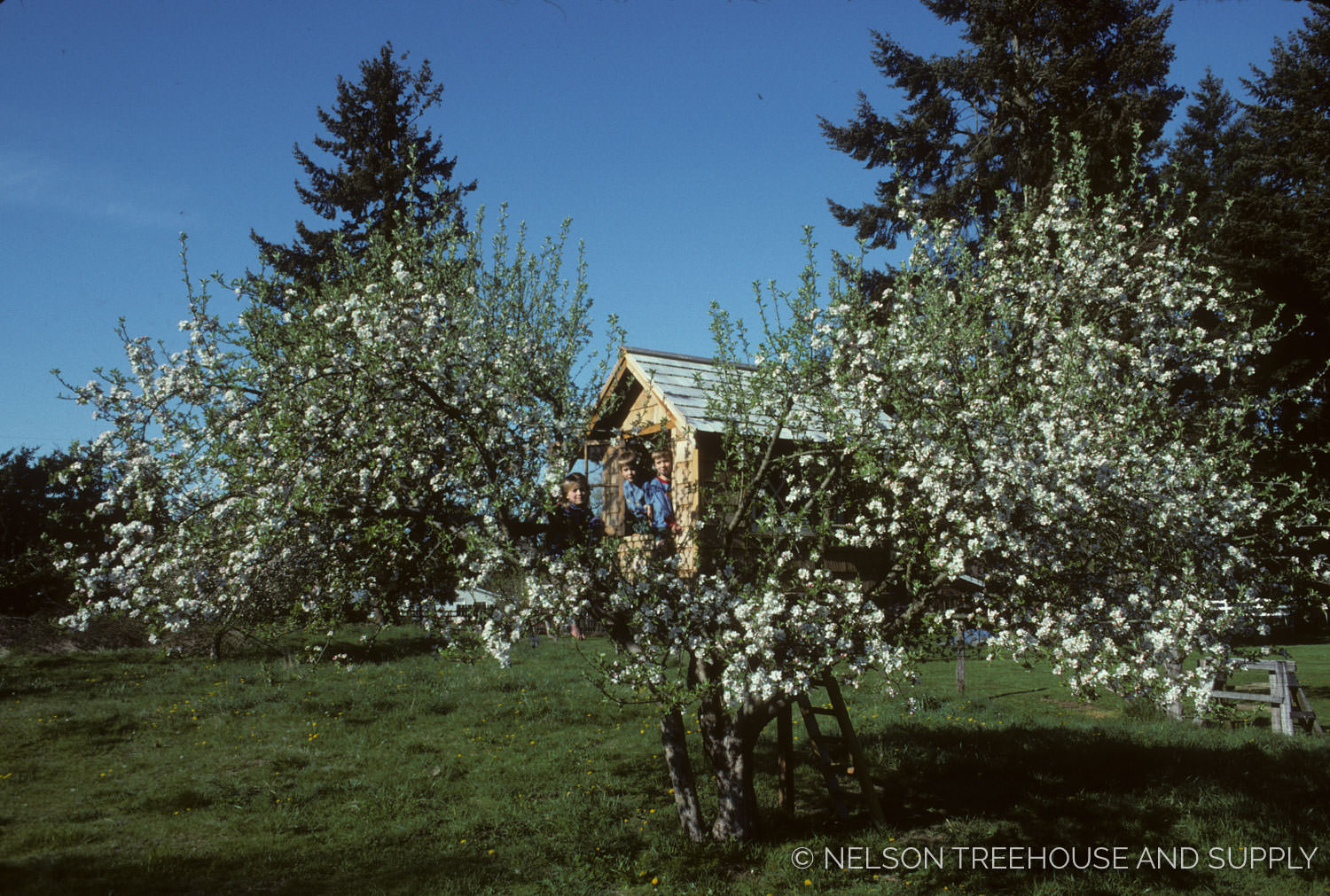 The Nelson kids in one of their childhood treehouses.
In the days before Treehouse Masters, Henry felt that the concept of building treehouses for a living was baffling to others. On many occasions, Henry was met with surprise and incredulity after answering questions about what his dad did for living. In Henry's words, "Everyone thought it was very interesting, but at the time no one knew it was possible to build treehouses for a living. Now, especially with the TV show, the treehouse trade is more normalized."
Although Henry never expected that a TV show would be interested in following his family's business, he wasn't completely surprised: "Pete's work has always been wild. I'm not entirely surprised that the show resonates with so many people, because I think what we do is really cool!"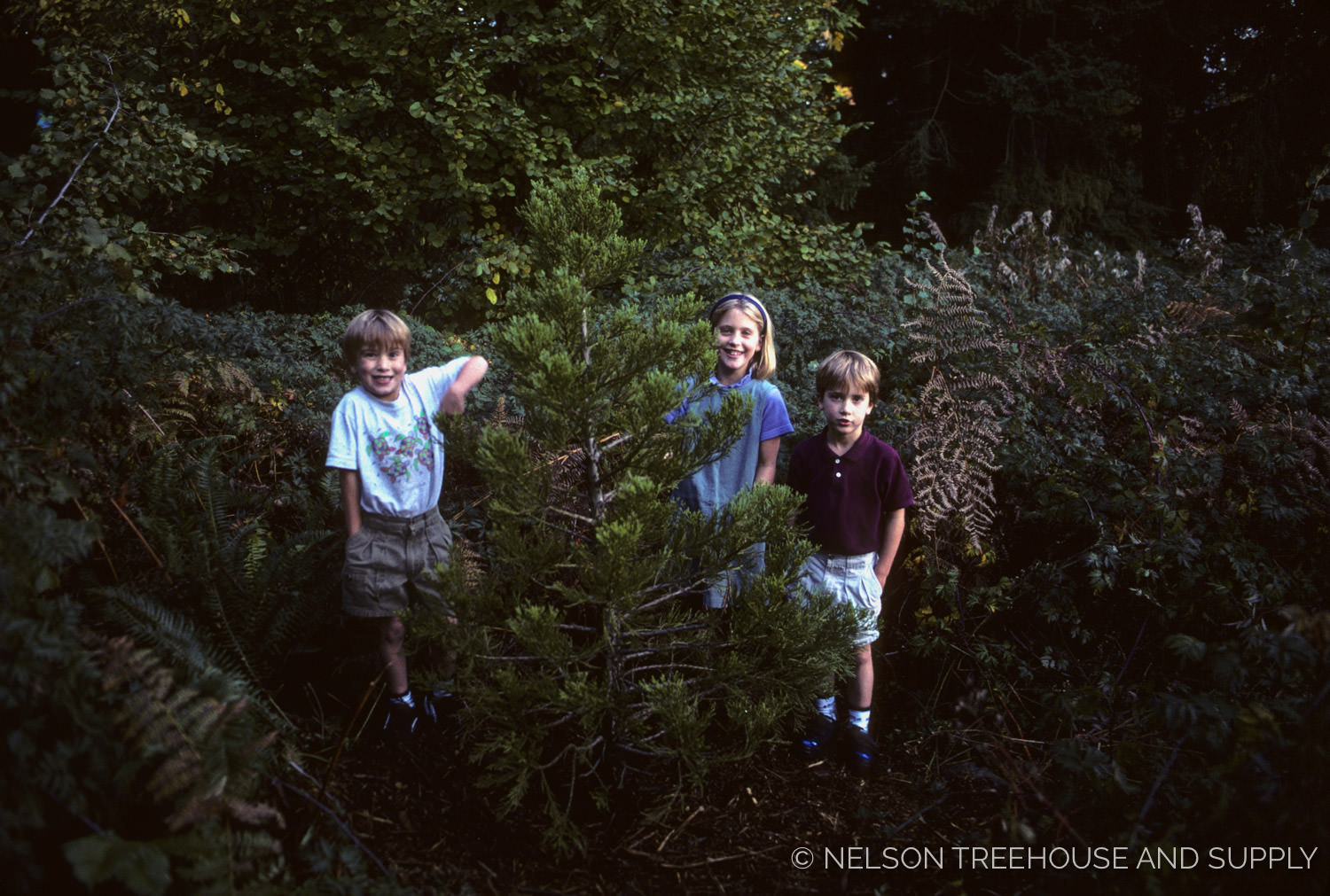 Left to right: Charlie, Emily, and Henry
Henry moved to Southern California for high school — as much as he enjoyed his childhood in Fall City, it was liberating to get out of a small town for his teenage years. After high school, Henry studied environmental science at the University of Oregon and Western Washington University before returning to the family business to delve into learning to build. Henry's entire carpentry education has come from learning on the job — at the outset of working with the Nelson Treehouse carpenters he was, "As green as it gets. There was a steep learning curve. I'm thankful that the crew is always willing to teach me and that they are so good at what they do."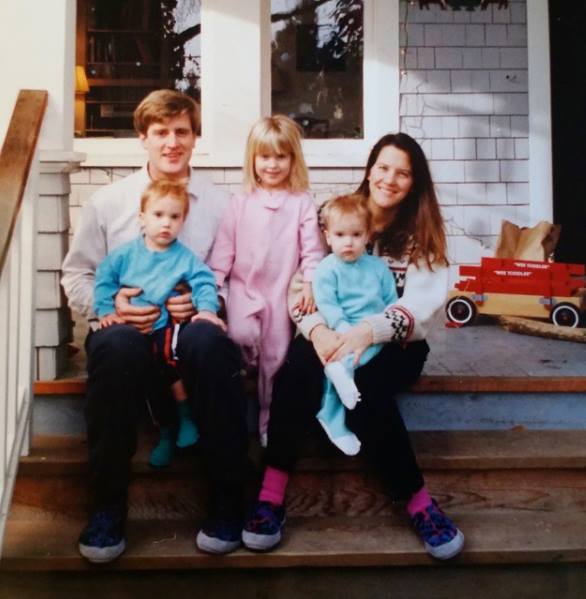 The Nelson Family. Top Left to right: Pete, Henry, Emily, Judy, and Charlie.
Henry looks back at his childhood with fondness and gratitude. He sees Pete as a role model and admires his creativity, thoughtfulness, and unique ability to bring his ideas to fruition. As for his mom, Henry says Judy, "has an inspirational character. She's such a stable, genuinely good person — nothing phases her and she is undyingly positive." Growing up around the treehouse life was at times, "crazy, but I would never have it any other way."
FAVORITE PART OF THE JOB
Henry cites the crew as his favorite part of the job — he is inspired by their integrity and the pride they take in their work. He also appreciates the NT&S carpenters' commitment to doing things the right way: going the extra mile to make something thoughtful and beautiful.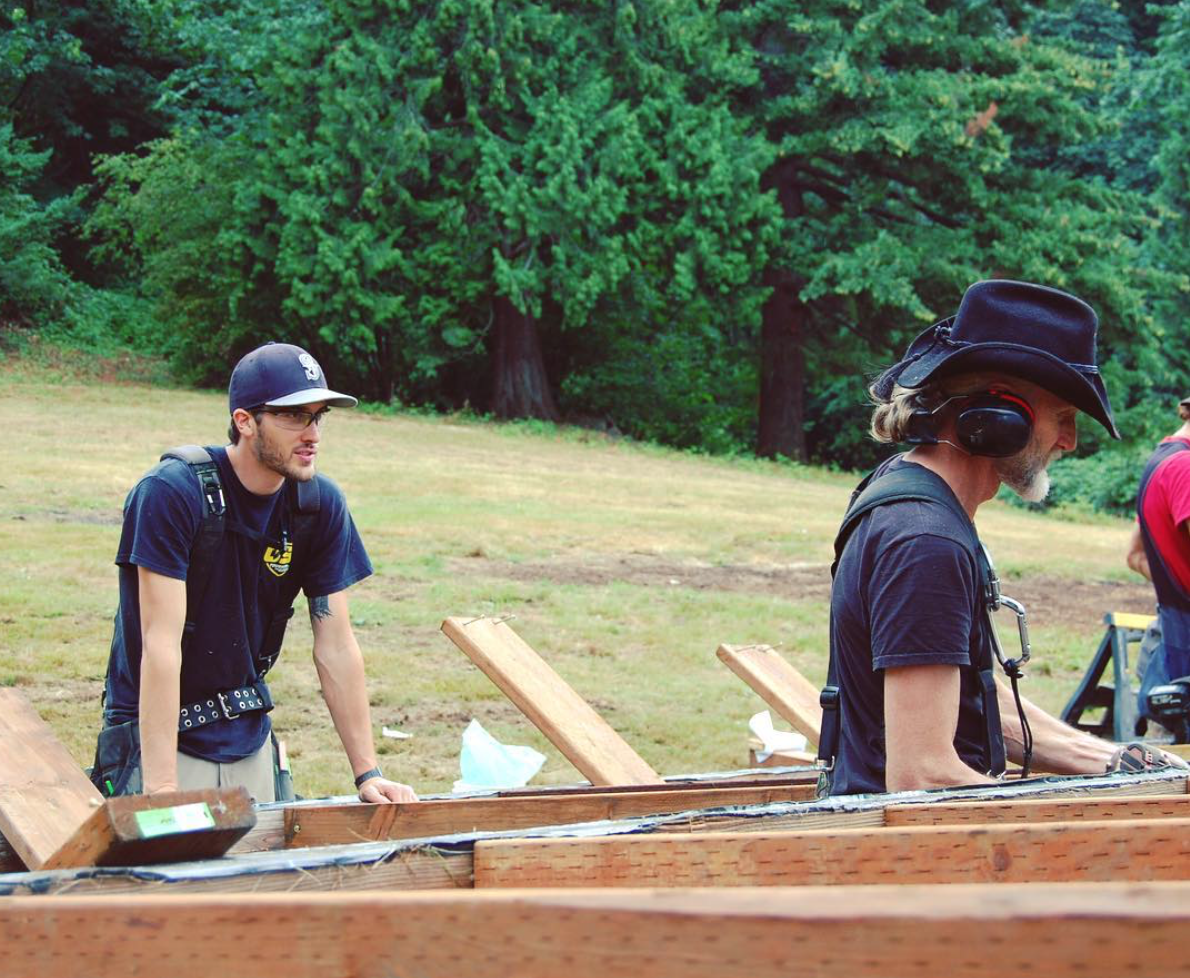 Henry building with Chuck . Photo Courtesy of Henry Nelson.
As for the actual content of building, Henry enjoys having the freedom to creatively solve problems. He also finds the intensity of the schedule very satisfying: "It sometimes feels impossible to complete a project in such a short timeframe, but we are always successful. It's euphoric when we do what seems impossible, bringing to life a treehouse in only a few weeks."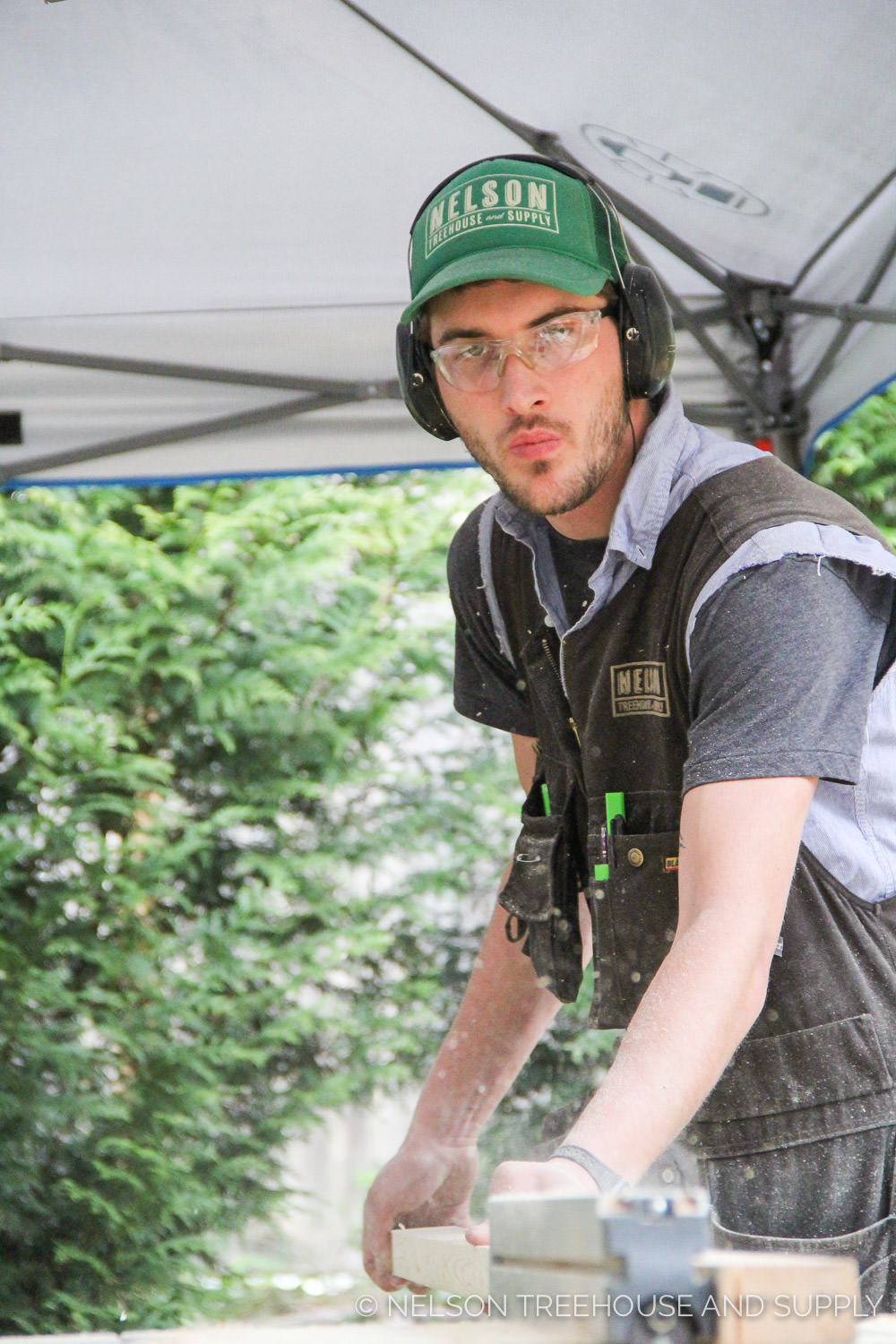 FAVORITE NT&S TREEHOUSES
The Hemlock Hideaway, Single Spruce Treehome, and Country Superstar Speakeasy treehouses all stand out in Henry's mind. In the Hemlock Hideaway in Maine, Henry loved the window garage door, all-cedar siding, and copper roof. He also especially enjoyed the camaraderie with the crew on that job.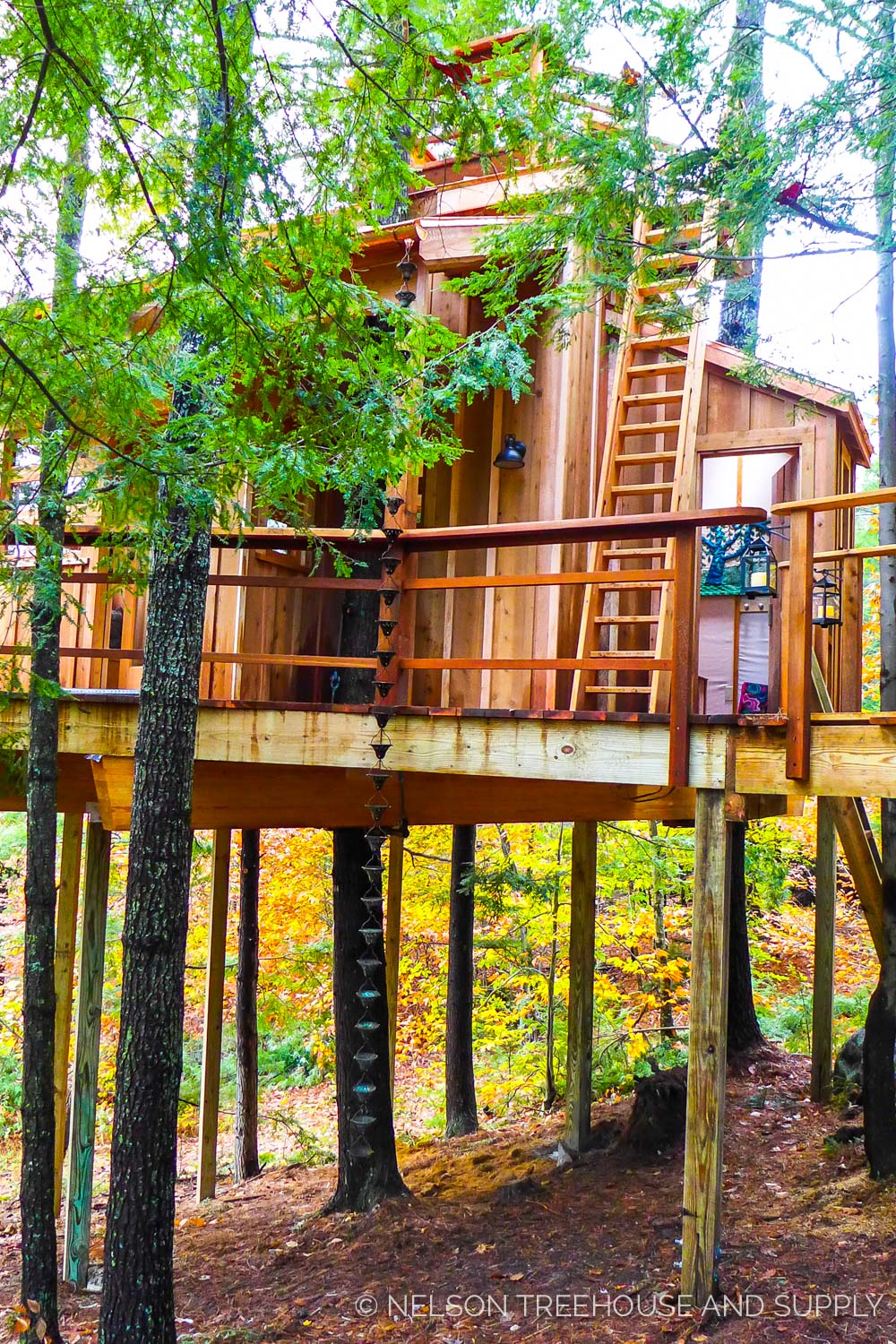 Hemlock Hideaway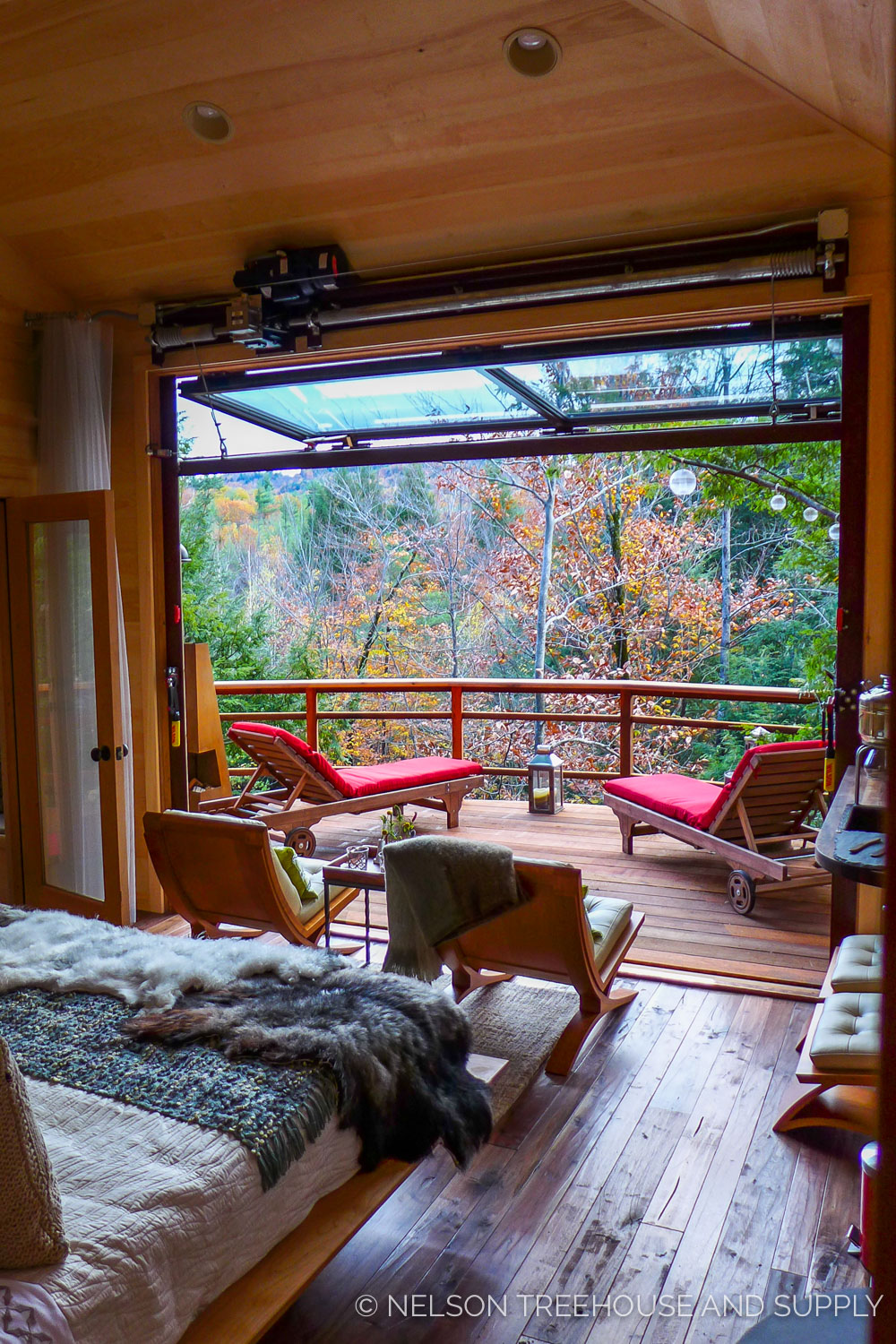 Bedroom inside the Hemlock Hideaway
TWIN LIFE
Henry is the twin brother of Charlie, who also works for Nelson Treehouse and Supply. The two are occasionally mistaken for one another, but they make an effort to distinguish their appearances to prevent such mishaps. Only once have they masqueraded as the other: in second grade, they tried to fool their classmates and teacher by switching roles. The ruse fell apart when Charlie quickly discovered he could not see without the glasses that Henry had borrowed from him!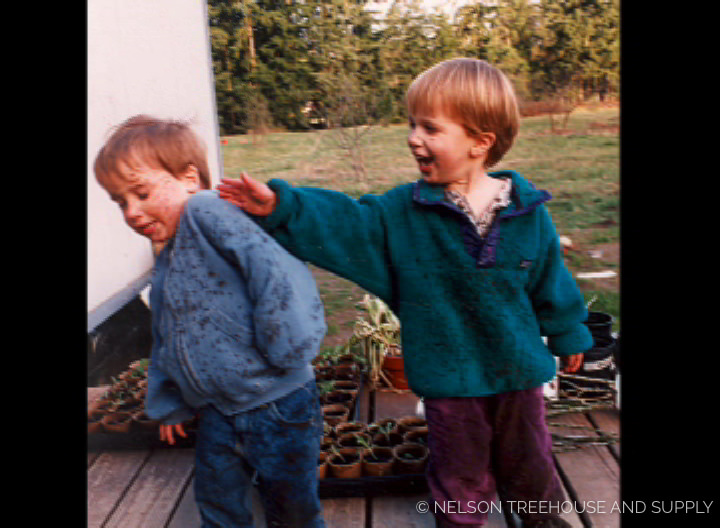 The Nelson Twins: Charlie (Left) and Henry ( Right)
Before Henry left for high school in Southern California, the two brothers harbored a bit of mutual competition springing from their shared age, friends, and pastimes. The distance during high school was the anecdote — as Henry puts it, "We were suddenly free to be ourselves without trying to be different from the other."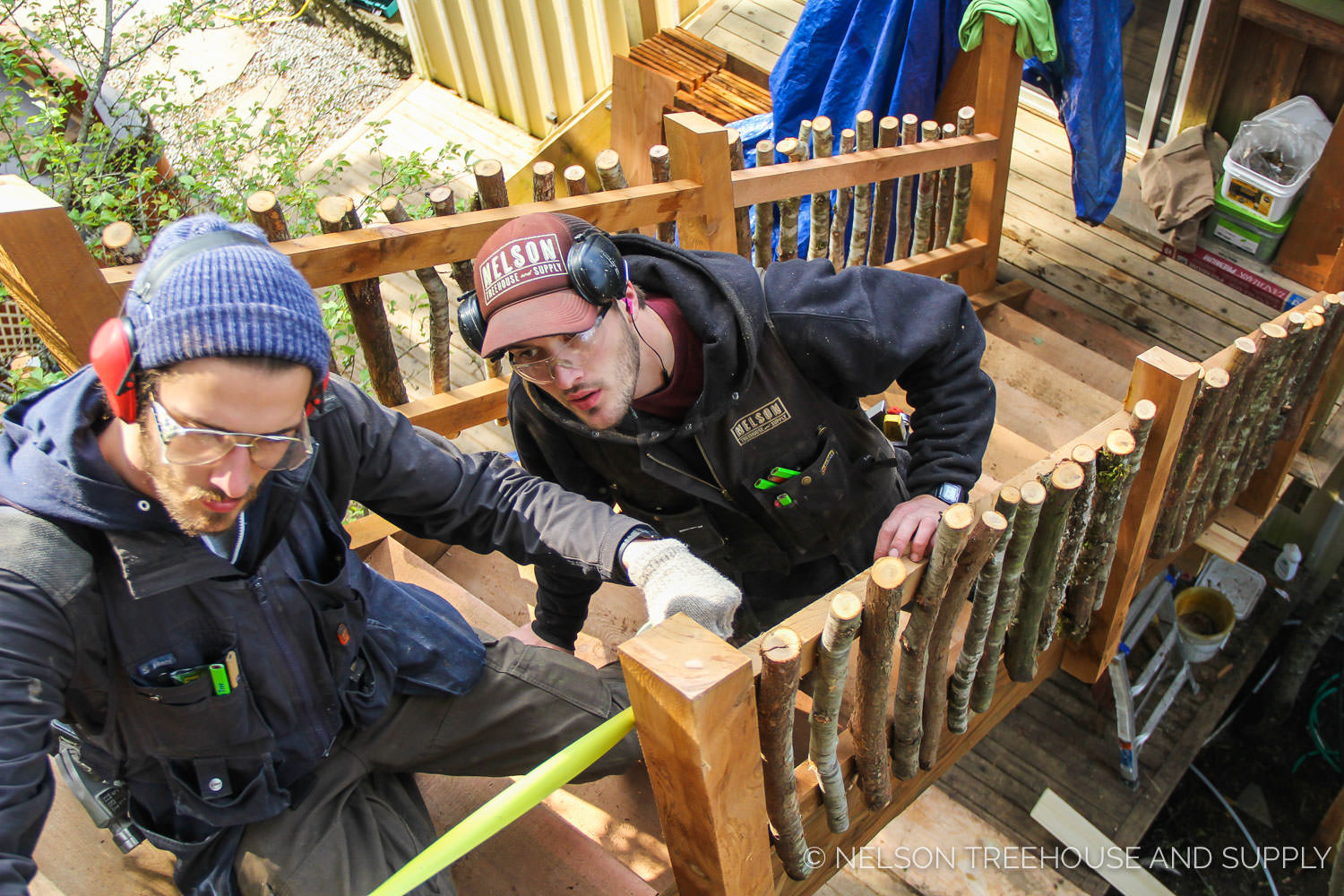 Charlie (Left) and Henry (right) collaborating on a staircase for the High Noon Saloon Treehouse
Nowadays, Henry says that he and Charlie are best friends: "Being twins takes brotherhood to a whole other level. As kids, we could communicate almost telepathically, making up games and things without discussing it. Today, I really enjoy Charlie's company and love being on builds with him — I think he's so funny!"
FAMILY/BUSINESS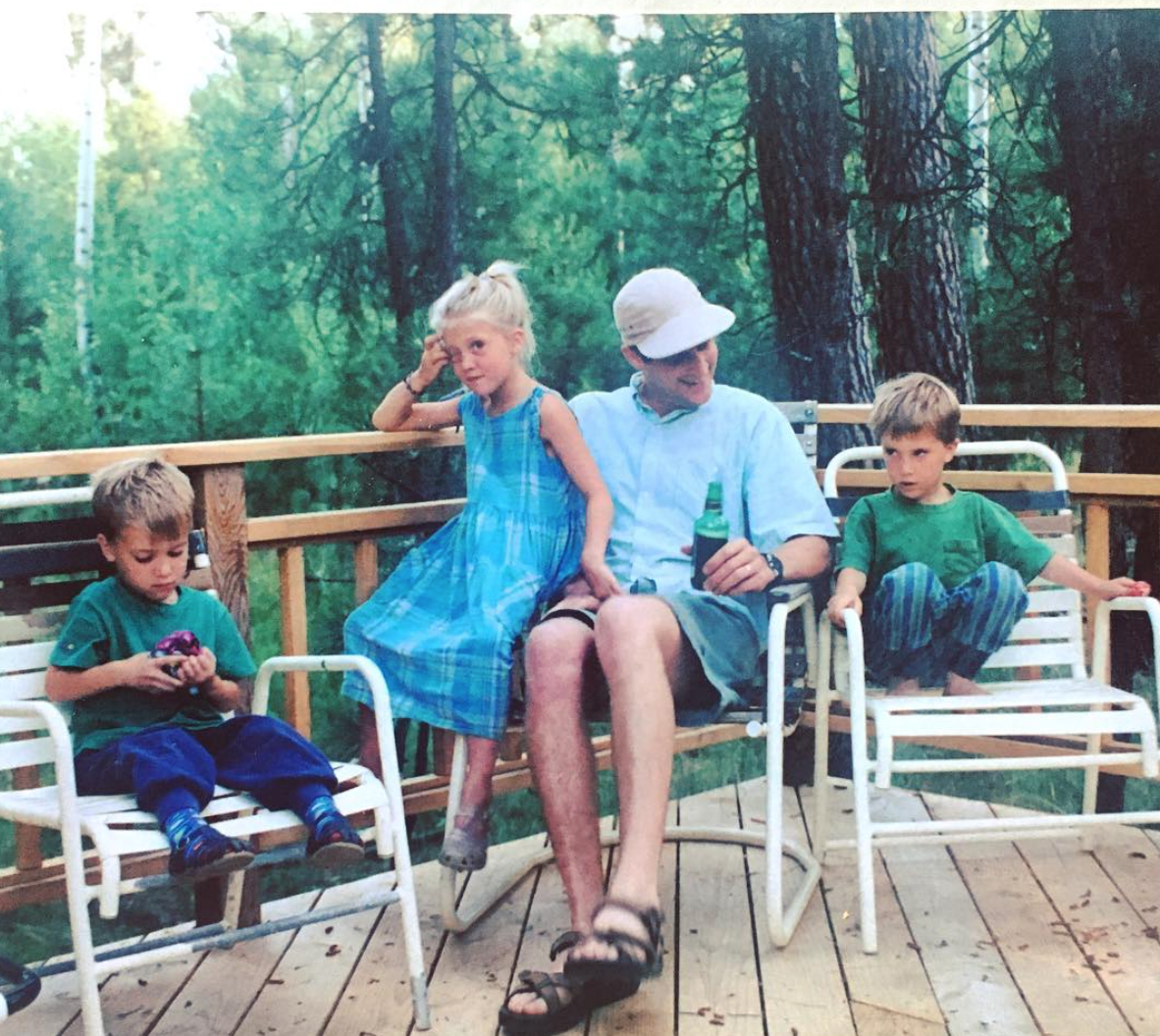 Left to Right: Charlie,  Emily, Pete, and Henry. Photo Courtesy of the Nelson Family.
Although extricating family life from business life can be difficult when the two are so closely integrated (and literally placed under a lens), Henry is deeply grateful for both. In his words: "The TV show catalyzed so much growth, and it's so exciting. I realize that these opportunities don't come around often, and I'm here to help as much as possible. I'm still definitely getting used to it – I still wake up surprised that we're still doing this [TV show], that this is really our lives. It is sometimes difficult to separate family time from family business time, but I'm so fortunate to have this family and this crazy, amazing opportunity for work."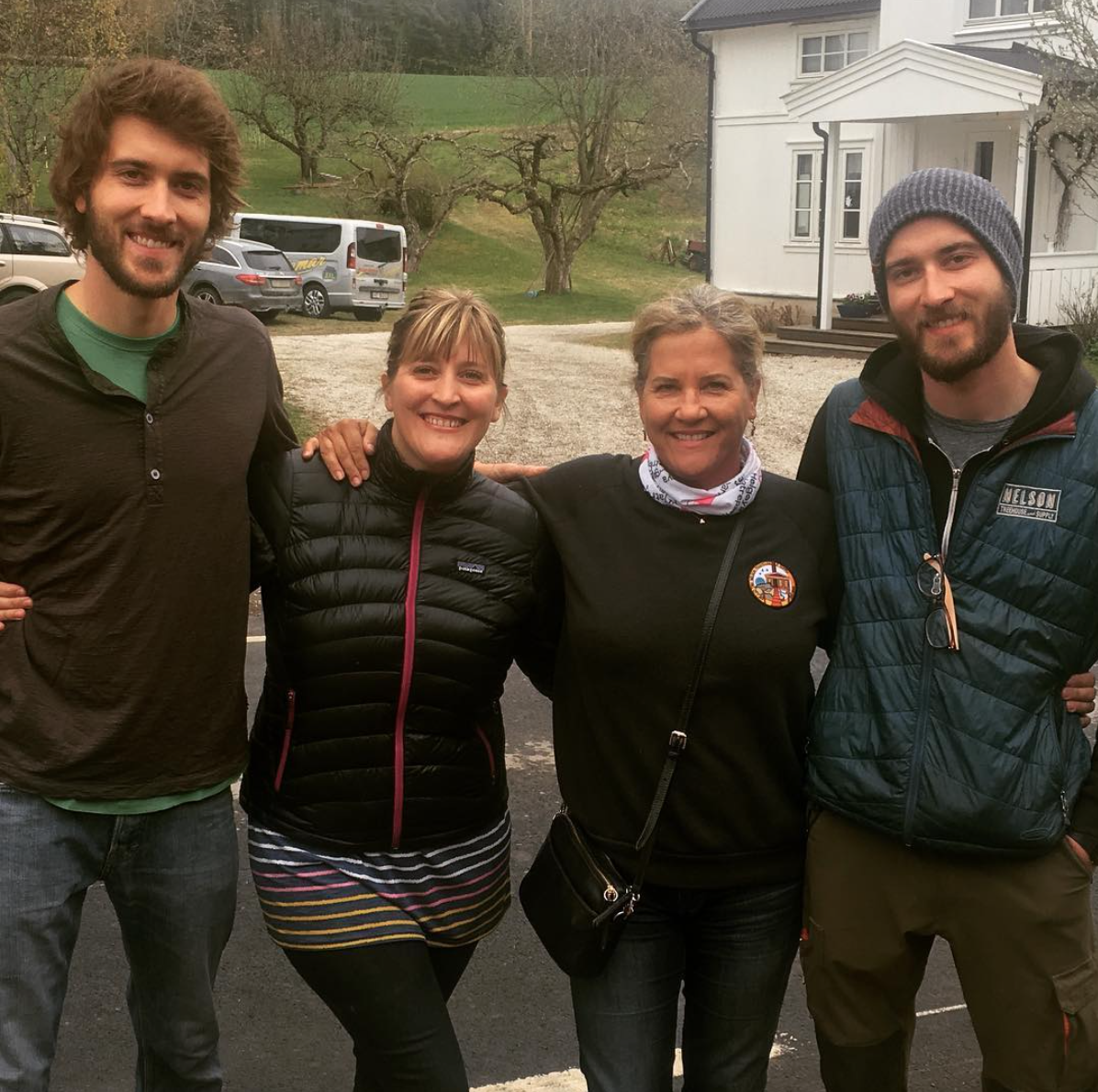 Left to right: Henry, Emily, Judy, and Charlie on a treehouse build in Norway. Photo COURTESY of Henry Nelson. 
THE GREAT OUTDOORS
Henry is passionate about the environment and loves spending time outdoors. He has backpacked through Colorado, the Sierra Nevada range, and the Cascades— the vastness and beauty inspire him. Henry's background in environmental science and passion for the outdoors fuel his interest in mitigating climate change. As he puts it, "There's so much beauty here, and the tragedy is that we're destroying it. I want to be part of the solution to combating that destruction. Even in just my mindset: being aware, contributing in daily life."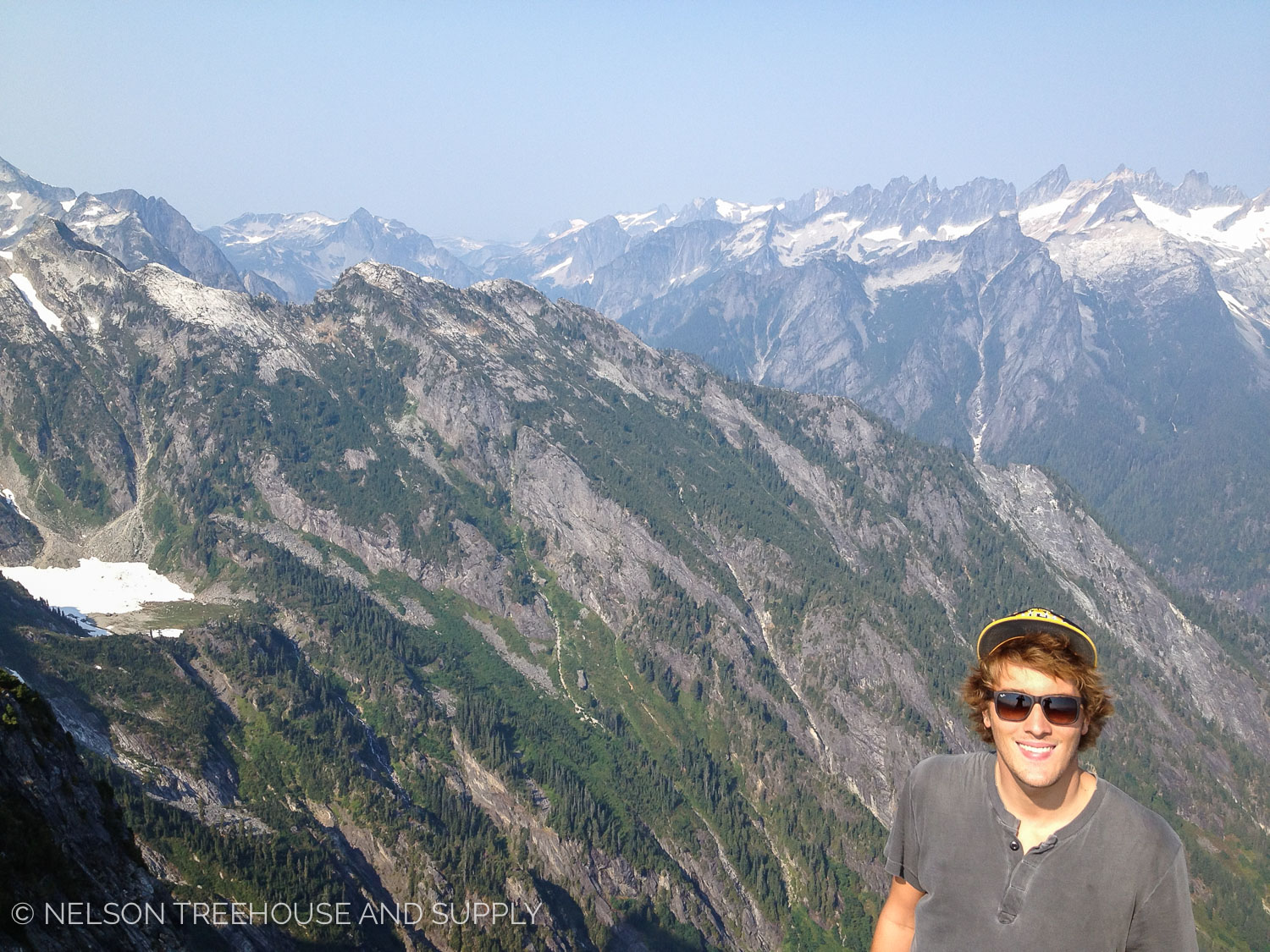 Henry while on a backpacking trip with Pete in the Olympic National Forest.
ONE THING HENRY HAS NEVER TRIED BUT WOULD LIKE TO DO
Henry would like to pilot a helicopter — he has been a passenger in one before, but would love to learn how to fly it. Henry has also previously piloted an airplane!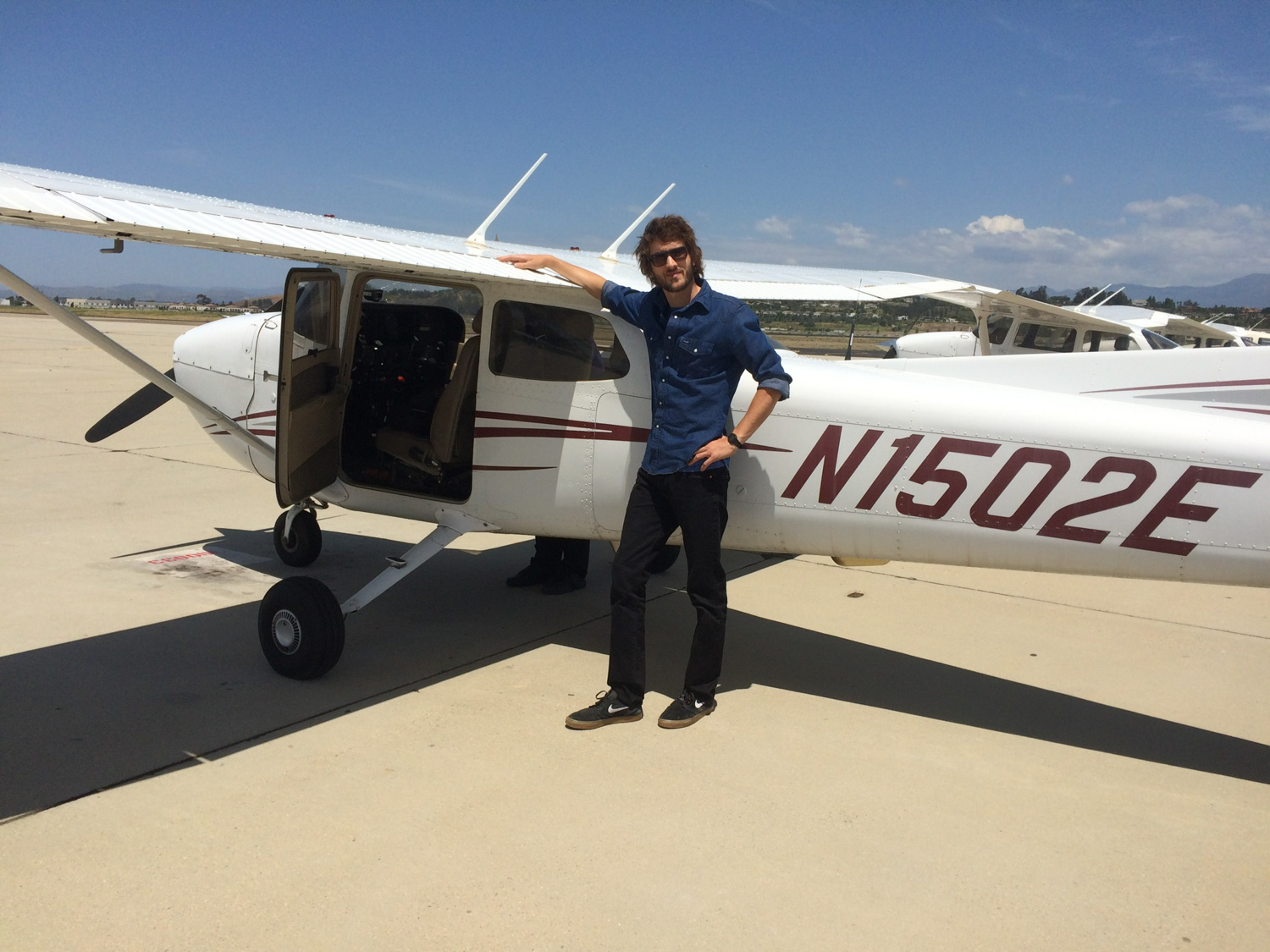 Henry with the plane he piloted.  Photo Courtesy of Henry Nelson.
FAVORITE PLACES
Henry has traveled widely, both for treehouse builds and personal recreation. One of his favorite places he's traveled to internationally is Kalamata, Greece, where he lived for three months to learn from and work with a local treehouse-builder. During his stay, he'd work all day and then jump into the ocean at the end of his shift — not a bad way to spend a few months!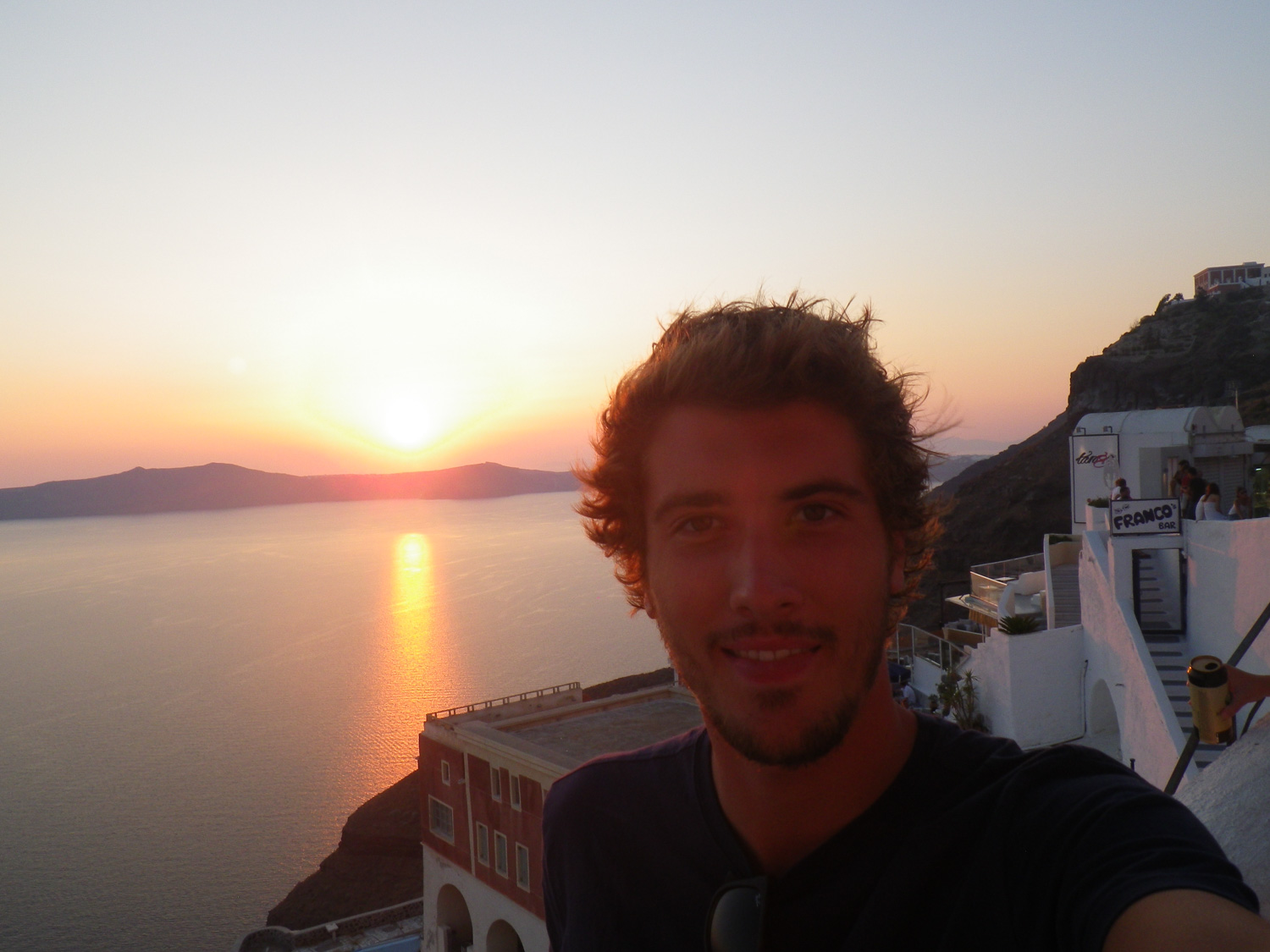 Henry in Greece. Photo Courtesy of Henry Nelson.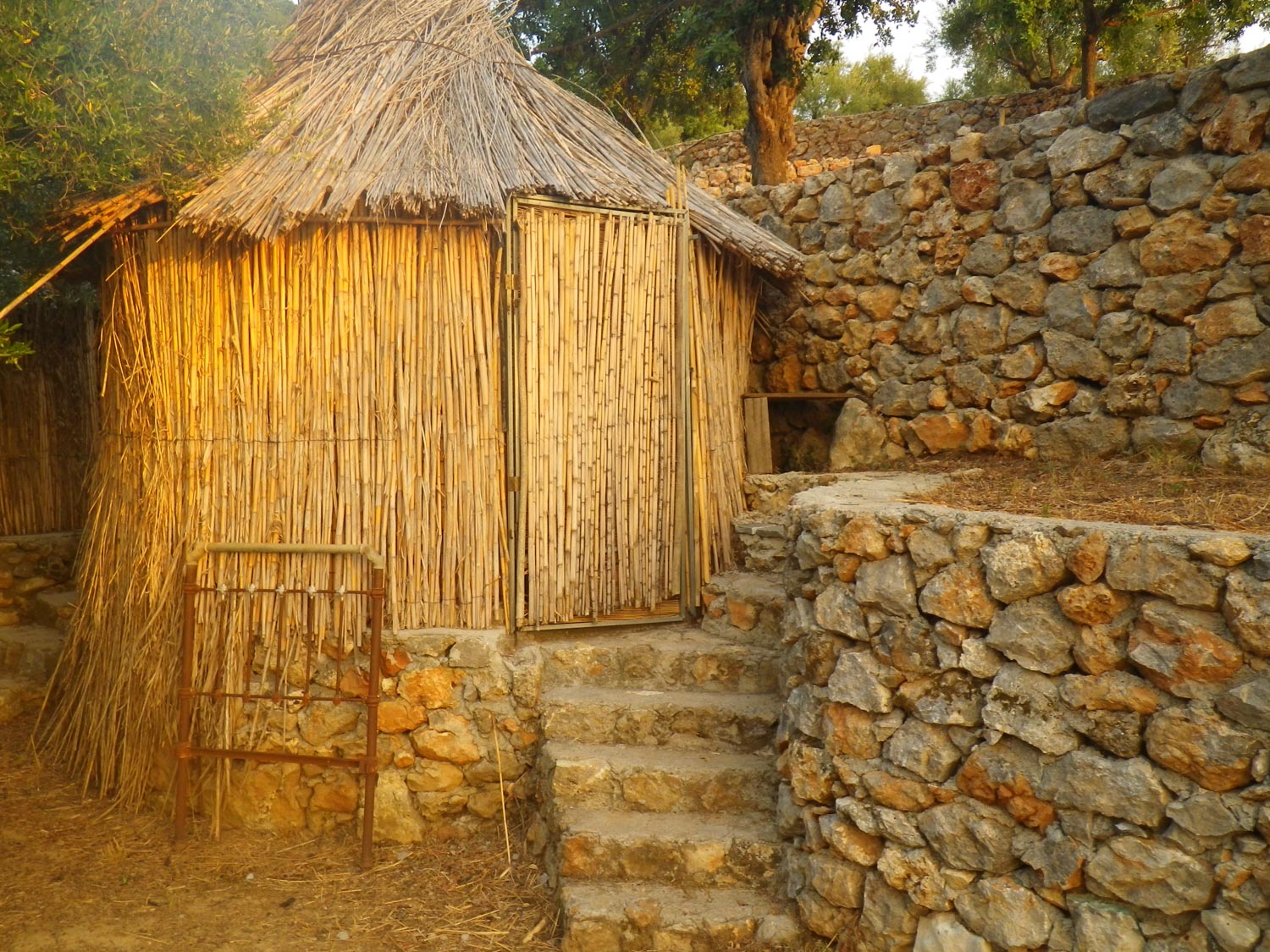 Henry's HQ During his stay in Greece. Photo Courtesy of Henry Nelson.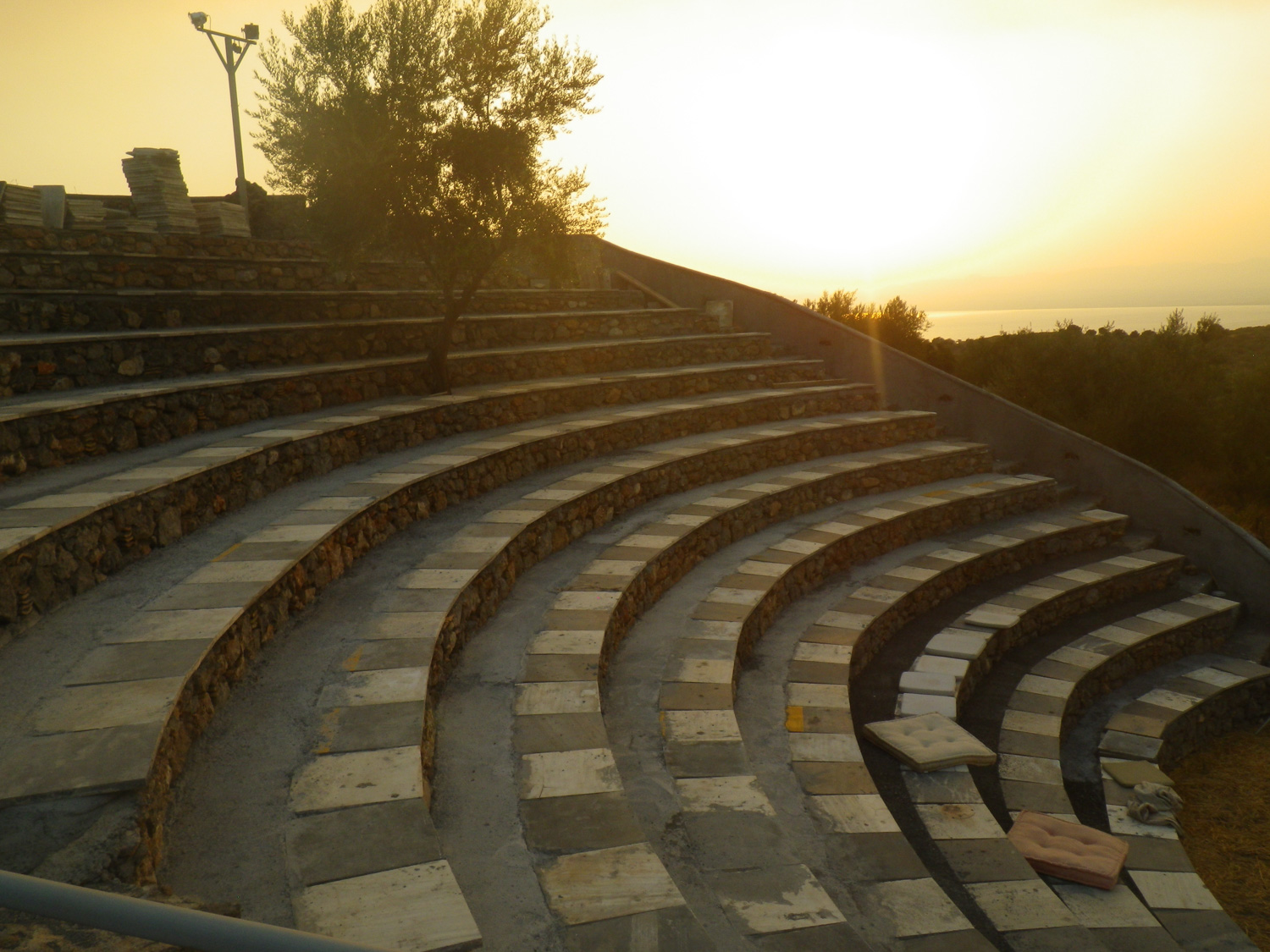 View from Henry's Greek Digs. Photo Courtesy of Henry Nelson.
Within the United States, Henry especially enjoyed traveling to Maine for the Hemlock Hideaway build in the fall of 2014 — he enjoyed spending time with his grandmother and aunt in the area, and also loved getting to know the clients. The 2015 build on Orcas Island in Washington was also an amazing experience for Henry. Building a treehouse while surrounded by towering trees and crystalline water in the summertime on the San Juan Islands was nothing short of idyllic.
DREAM TREEHOUSE
Henry's dream treehouse would nestle in multiple trees. It would not contain a tree on the inside, as that design can come with water leakage issues, but would instead feature windows to trees (a "Pete Nelson specialty") to remind him that he's in a treehouse. The structure would have many windows and would sit fairly high but, "not too high, since that would require a lot of climbing." Henry's treehouse would be built for hanging out, with an ample deck, bedroom, and outdoor shower.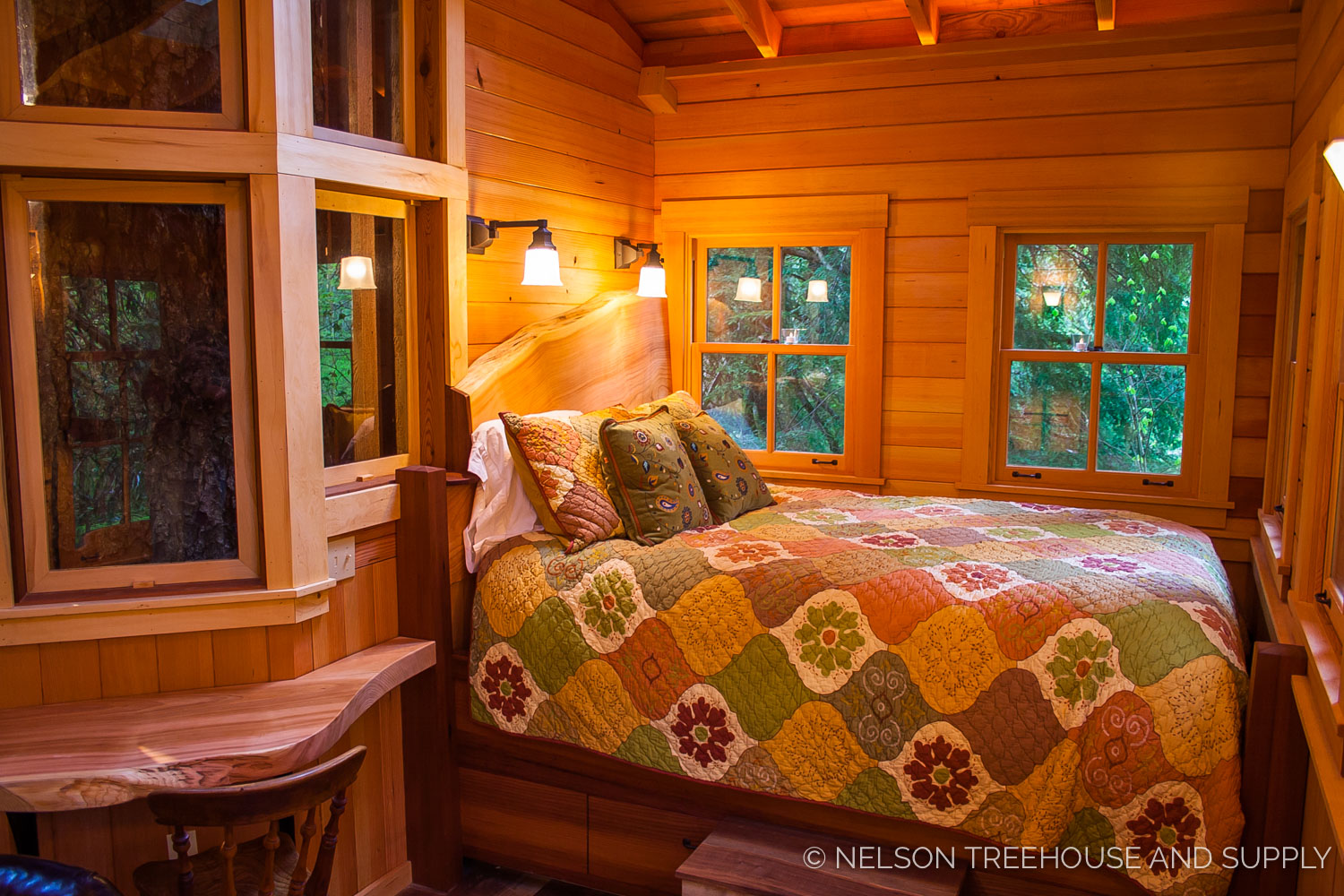 The Temple of the Blue Moon at TreeHouse Point features a window that wraps around one of the host trees. This circumvents any Water Leakage issues that can accompany trees that fully cut through the structure. 
ADVICE TO LIVE BY
Henry lives by a piece of advice Alex Meyer imparted while the two were digging a hole on a treehouse build. In Henry's words,
"Alex said to me: 'Always live your life with integrity and intention.' It was the best advice and the best place to impart that advice. It encouraged me to do everything with intentionality and thought, to do things thoroughly and the right way. If I'm going to do it, I'm going to do it well. Digging that hole was the perfect opportunity to apply Alex' advice: that hole was going to be perfect because we were going to approach it with intentionality. No task is ever too small to apply this thinking. My dad is the same way: he always acts with integrity and approaches all things with the intent to do it right."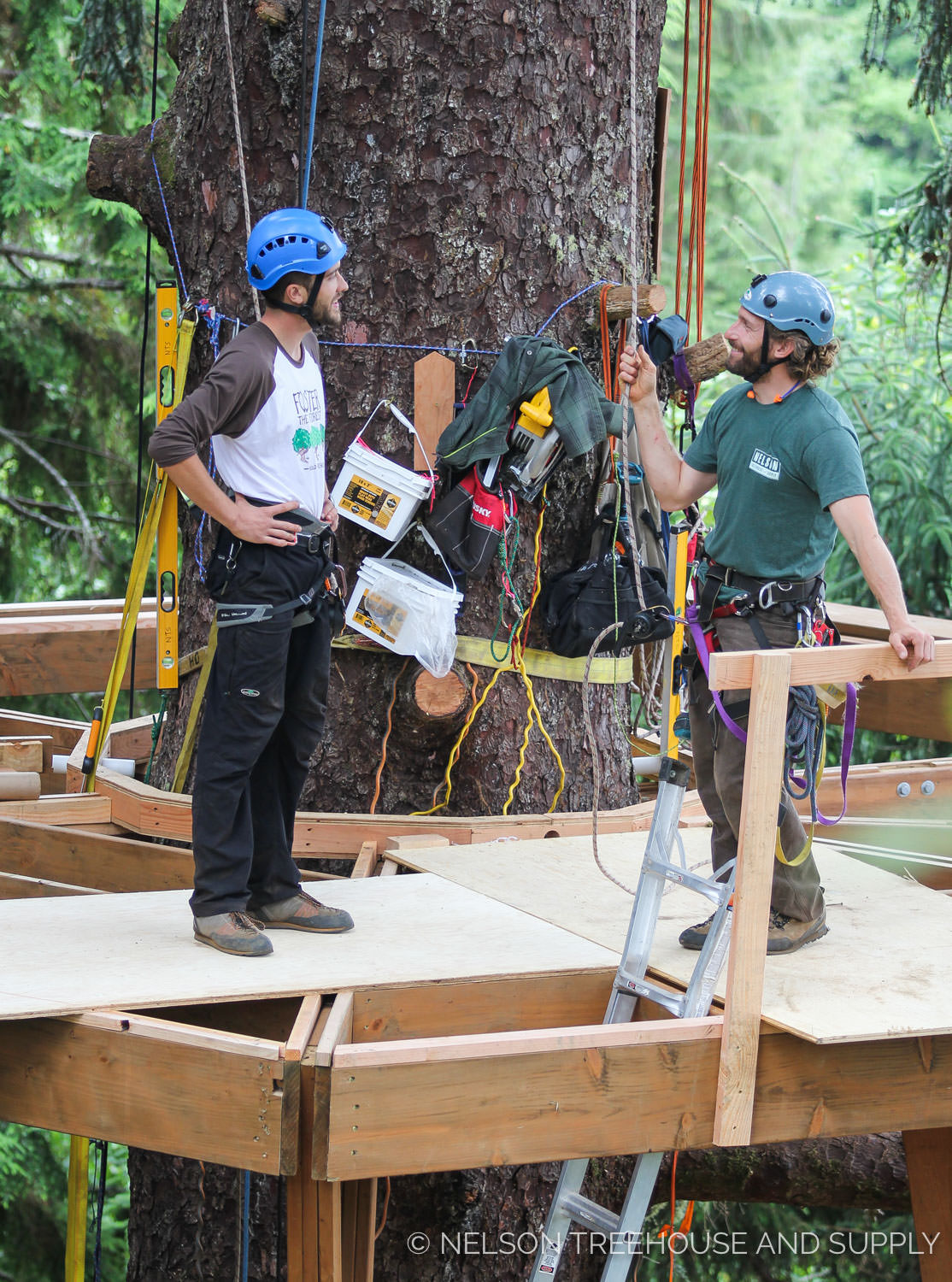 Henry and Alex on a Build in Oregon 
Thank you for sharing your story, Henry!
To stay up-to-date on Staff Spotlights like this one, subscribe to our newsletter and give us a follow on Facebook and Instagram.
To the trees!