Spending a few summer weeks in Alaska to build this treehouse for the Mt. McKinley Princess Wilderness Lodge was a dream come true. With its steep-pitched roof, exposed beams, and wall of windows, this treehouse makes the perfect base camp to soak in the surrounding beauty. On clear days, it even affords unobstructed views of Mt. Denali, the highest peak in North America!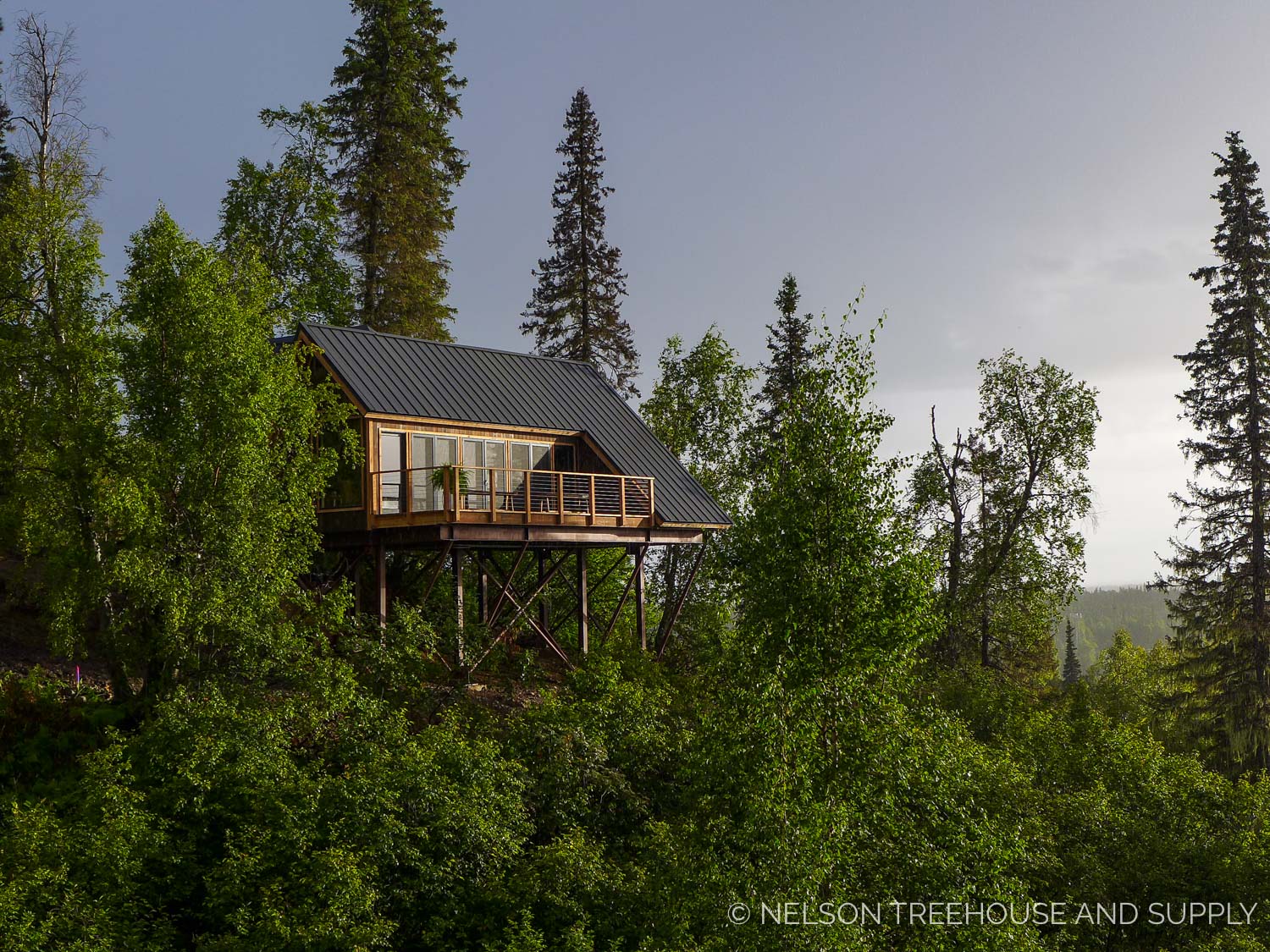 The extreme pitch of the metal roof easily sheds snow.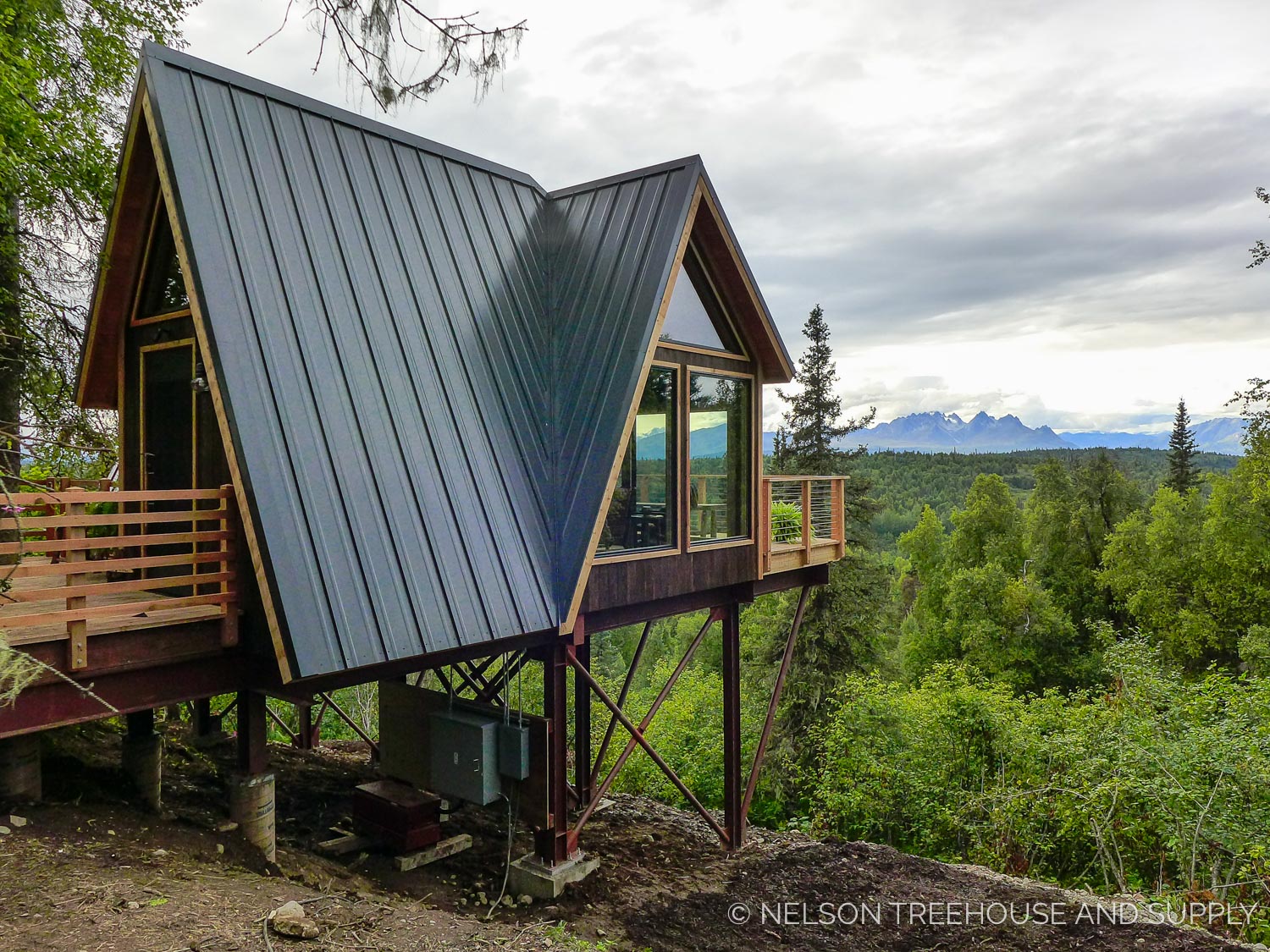 The treehouse offers unbeatable mountain views! At its highest point, this treehouse stands 16 feet above the ground.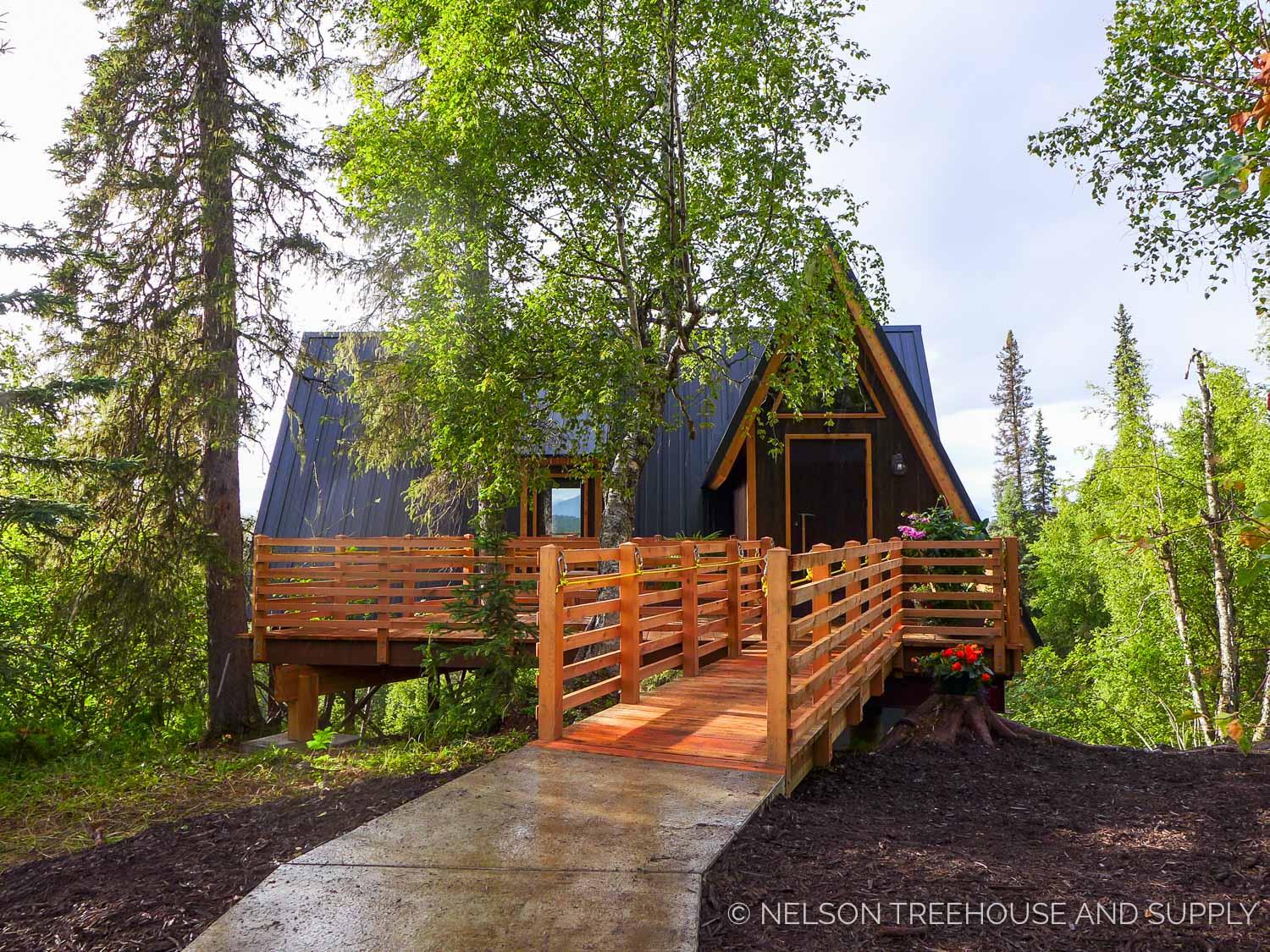 A wheelchair-accessible ramp and bridge lead to the front door.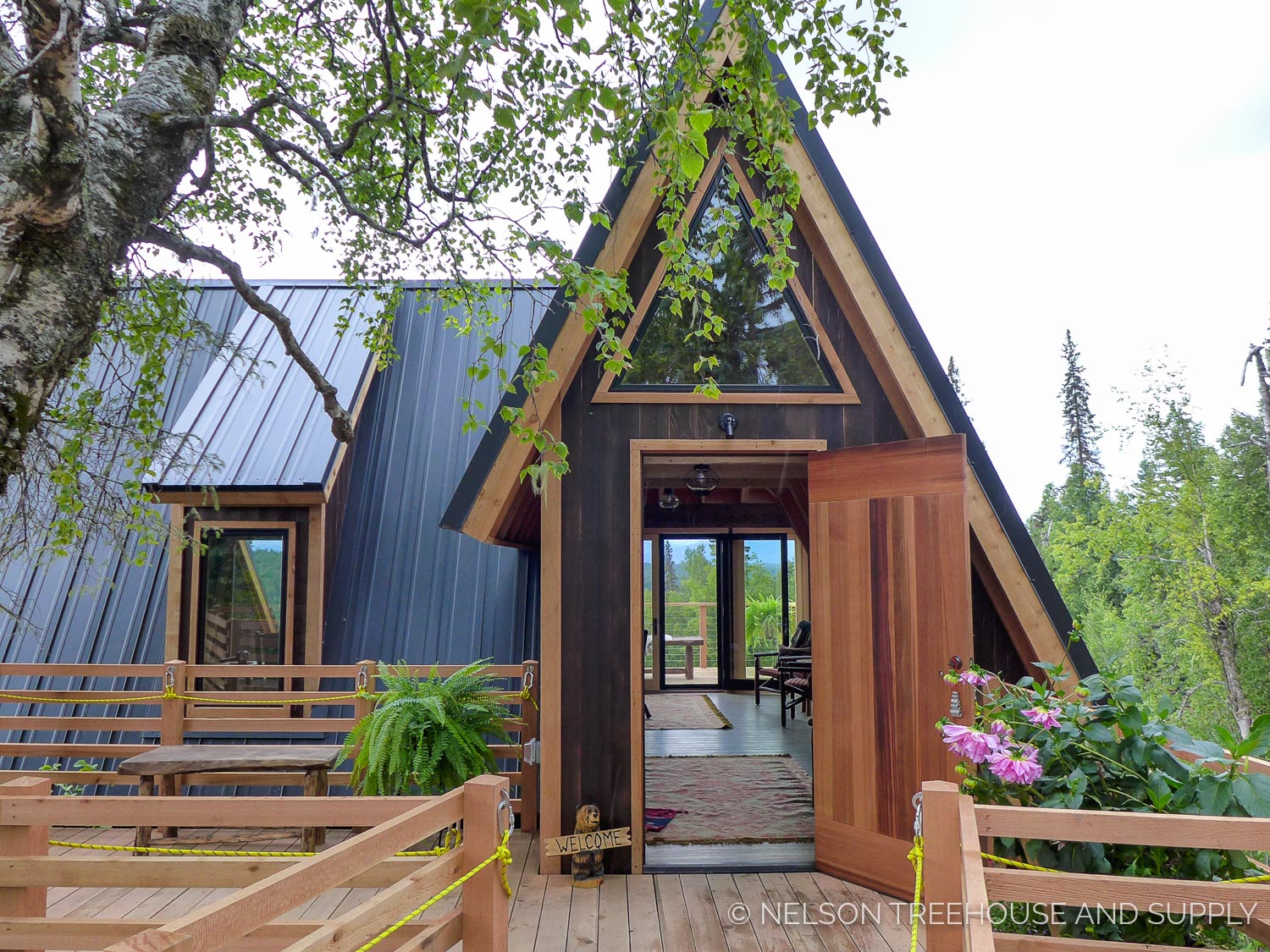 The treehouse is almost entirely composed of cedar wood. The exterior paneling is finished with a Japanese wood-burning technique called "shou sugi ban" – this gives it a deep, smoky color.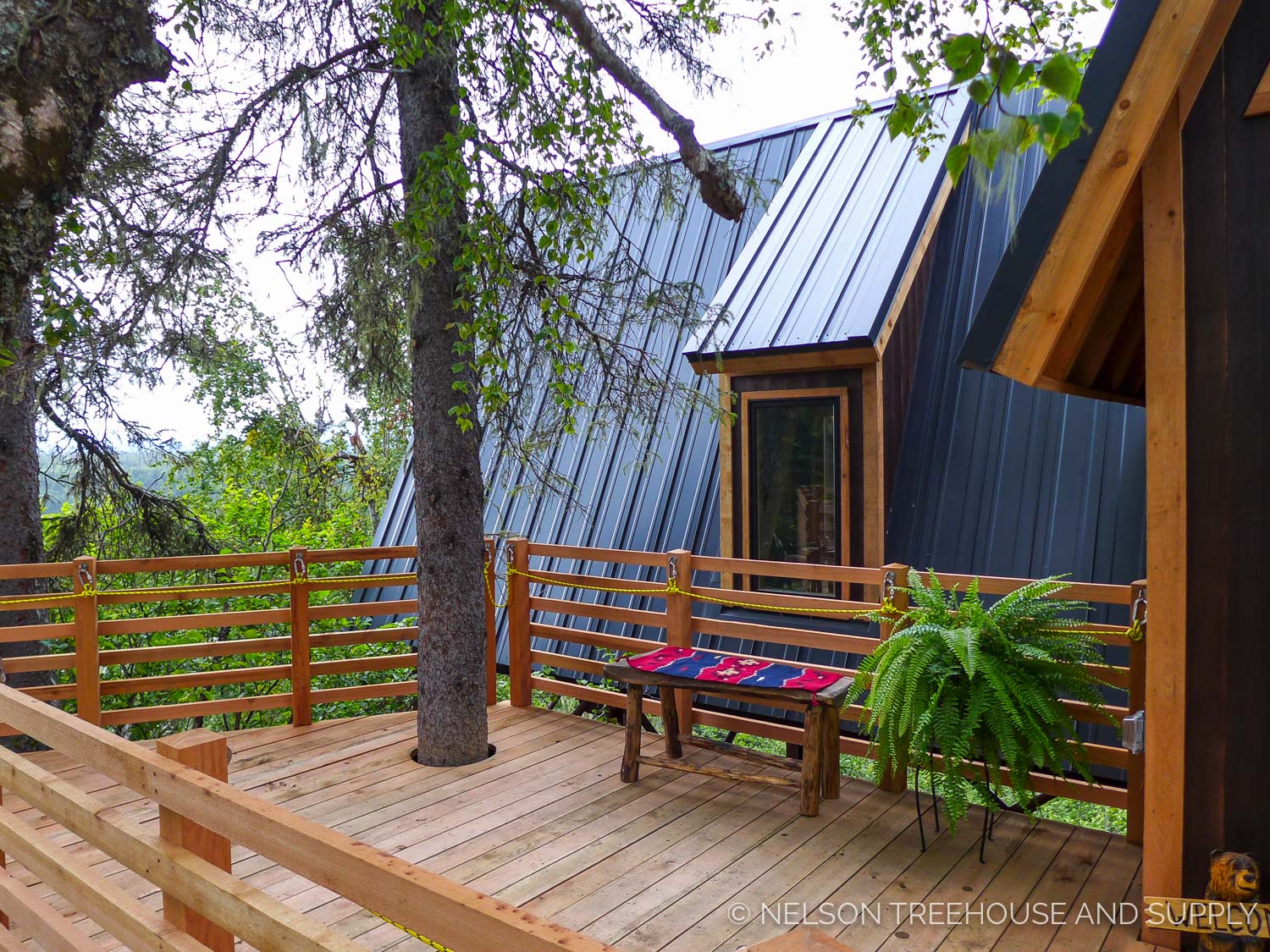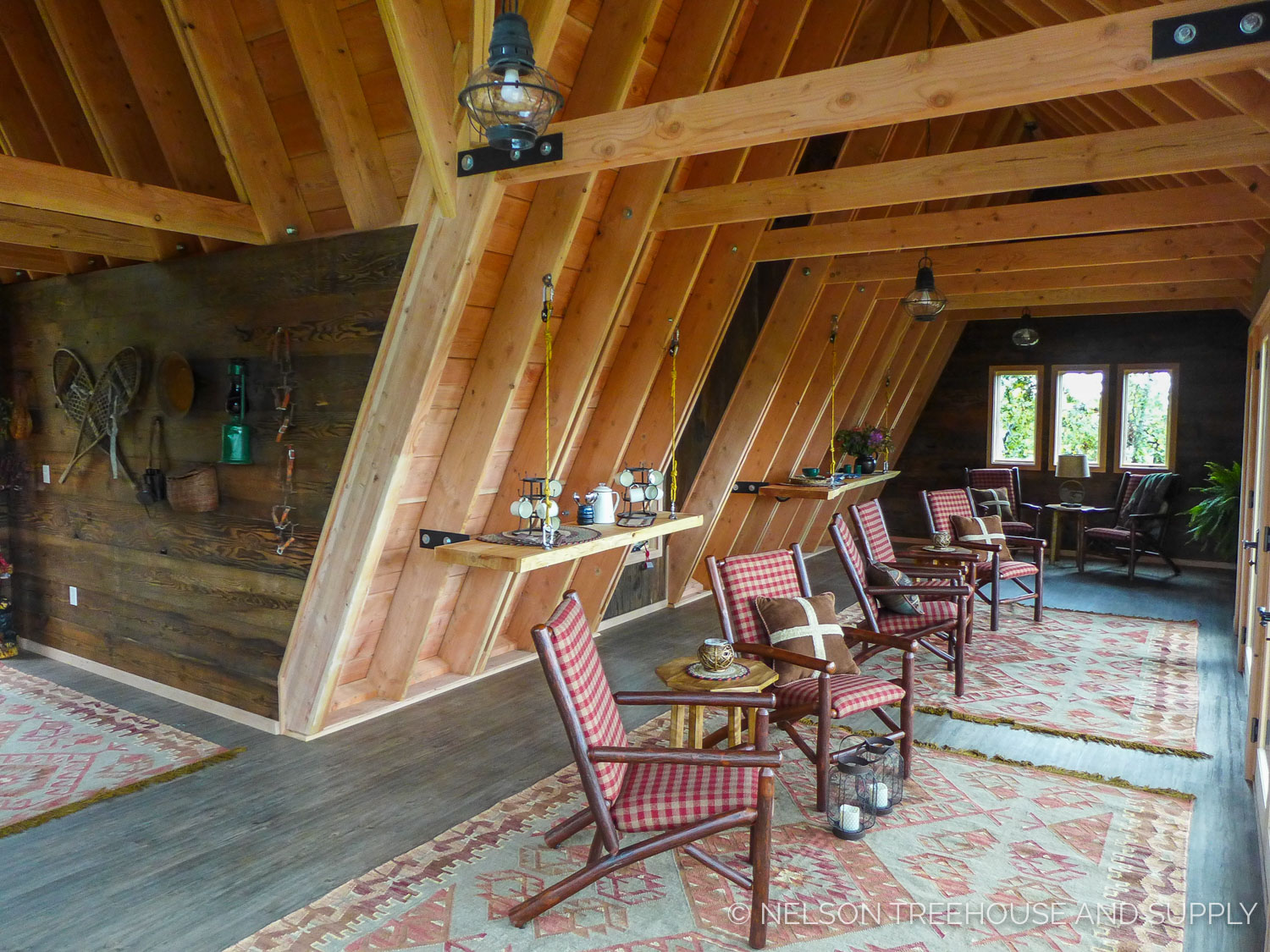 The inside is a multi-purpose room, with plenty of space for gatherings, lectures, and other small events.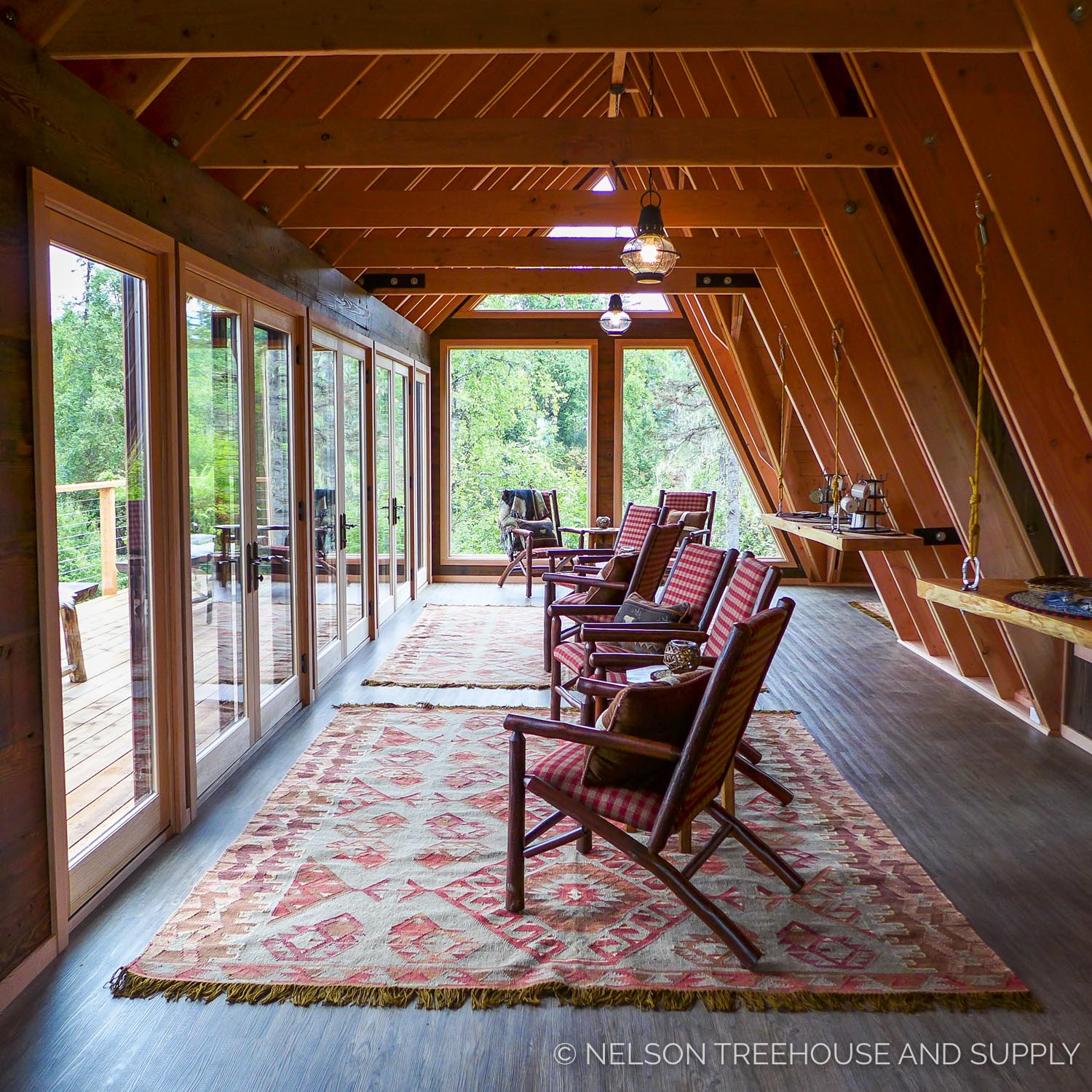 Walls of windows provide panoramic views of the surrounding forests and mountains. On the back wall, "floating" wood slabs function as counter space and shelving.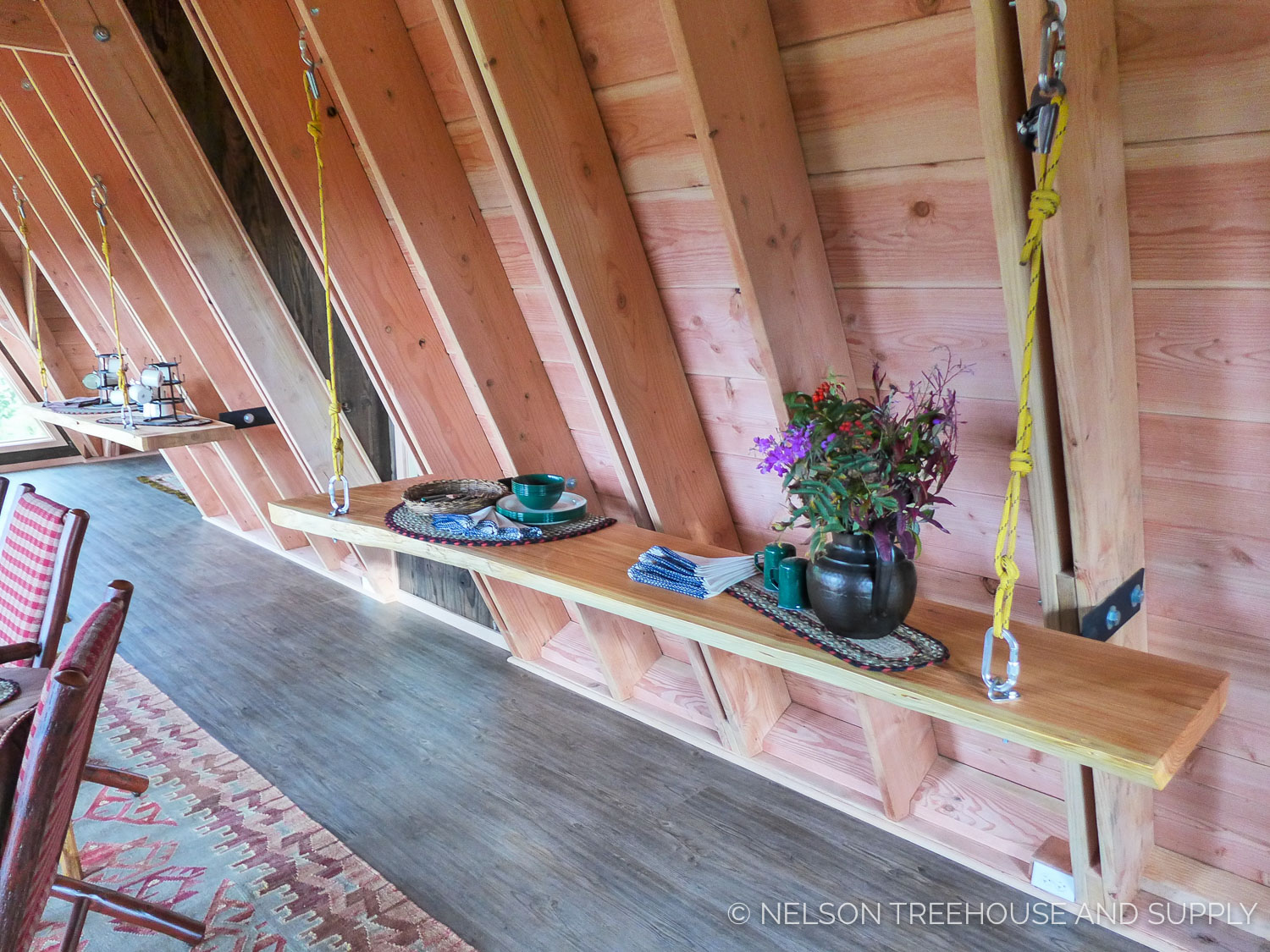 Pete and the crew carefully selected materials that can withstand the extreme temperature swings of Alaska – for example, wood floors were not possible to install because they would buckle in the climate. Instead, the crew used a high-quality vinyl tile for flooring that looks like wood.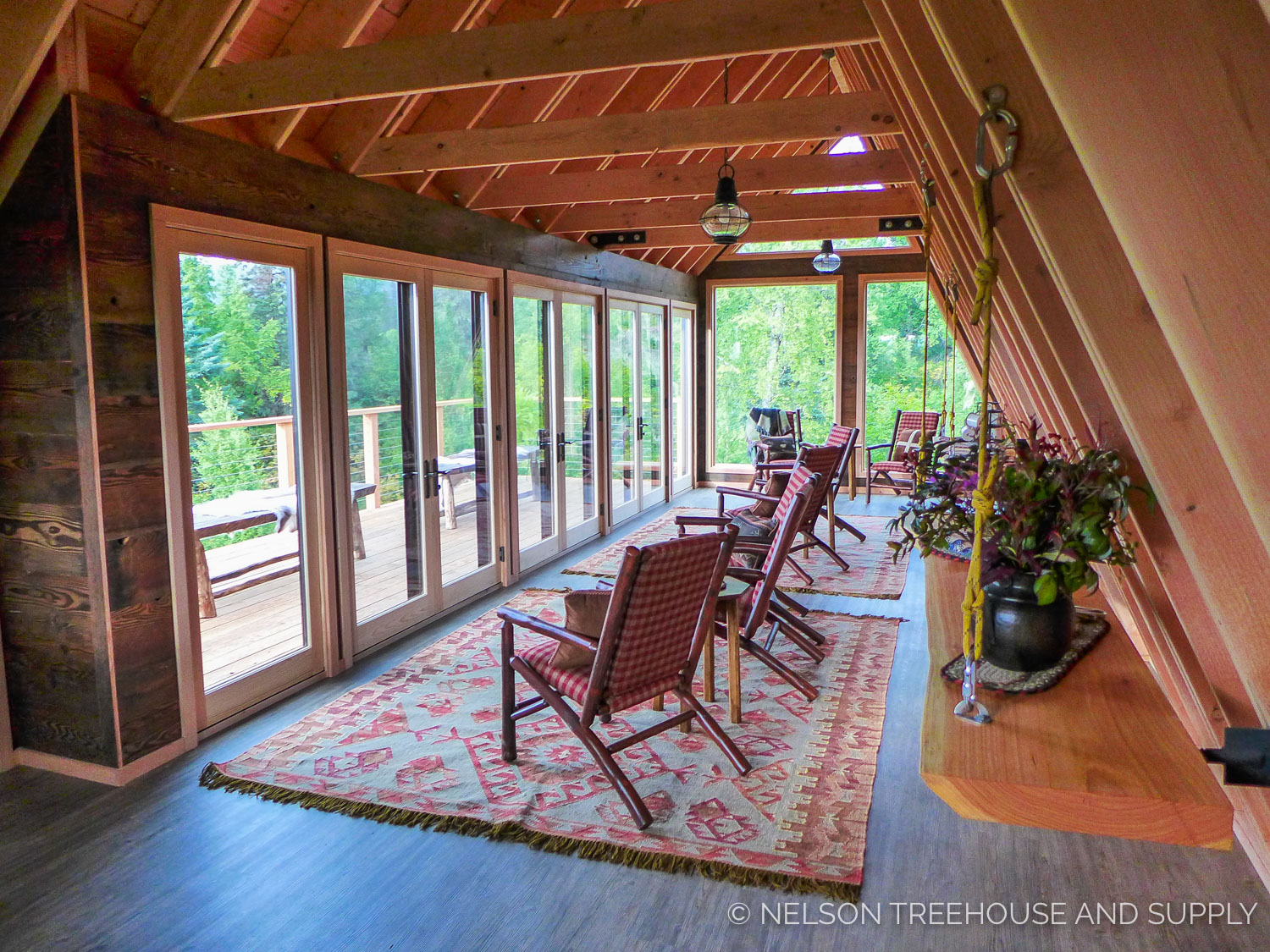 The prefab and onsite crew did an amazing job with the exposed beams – these capture the aesthetic of a mountain base camp.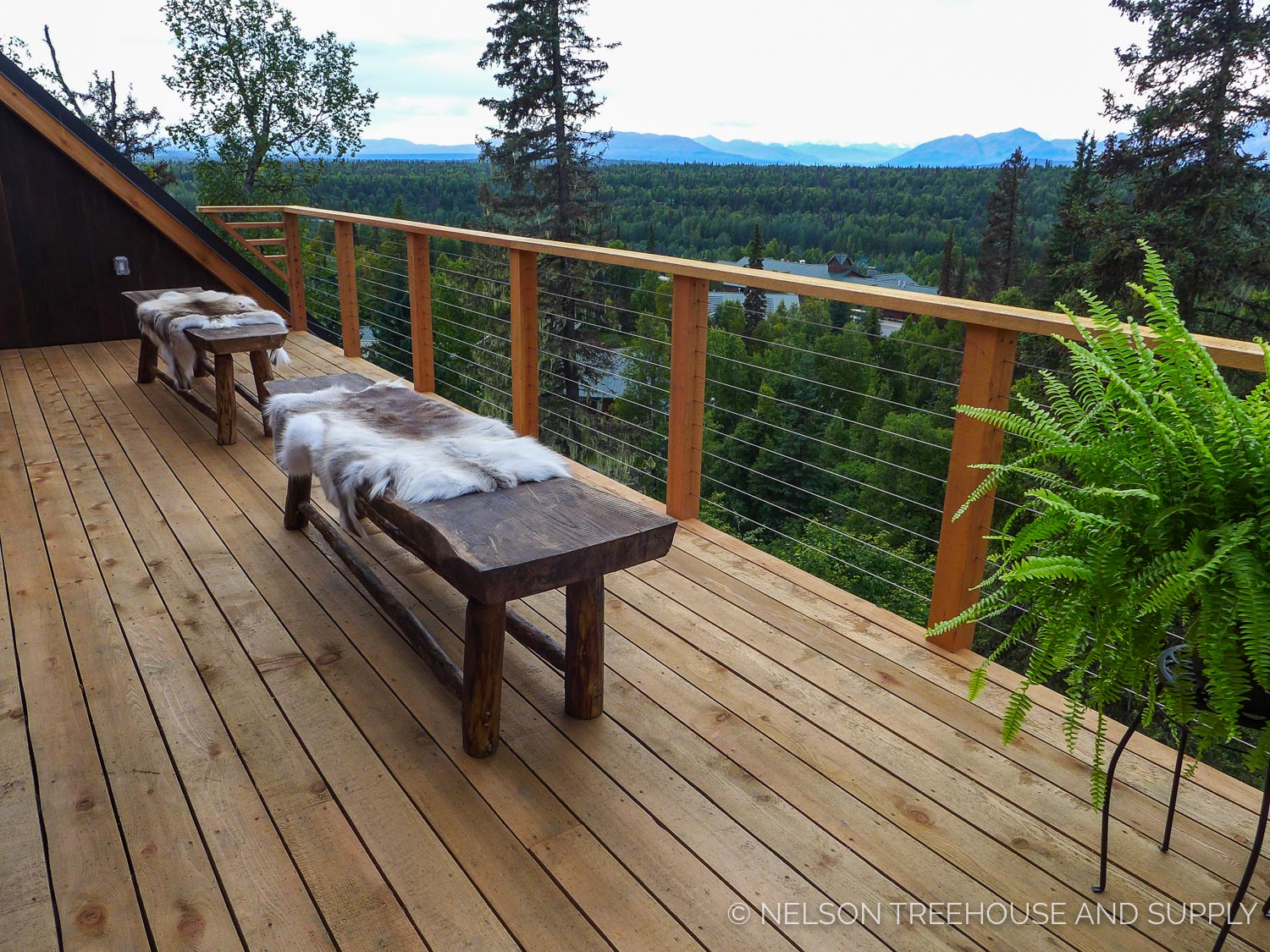 Visitors can soak in the incredible views from the deck.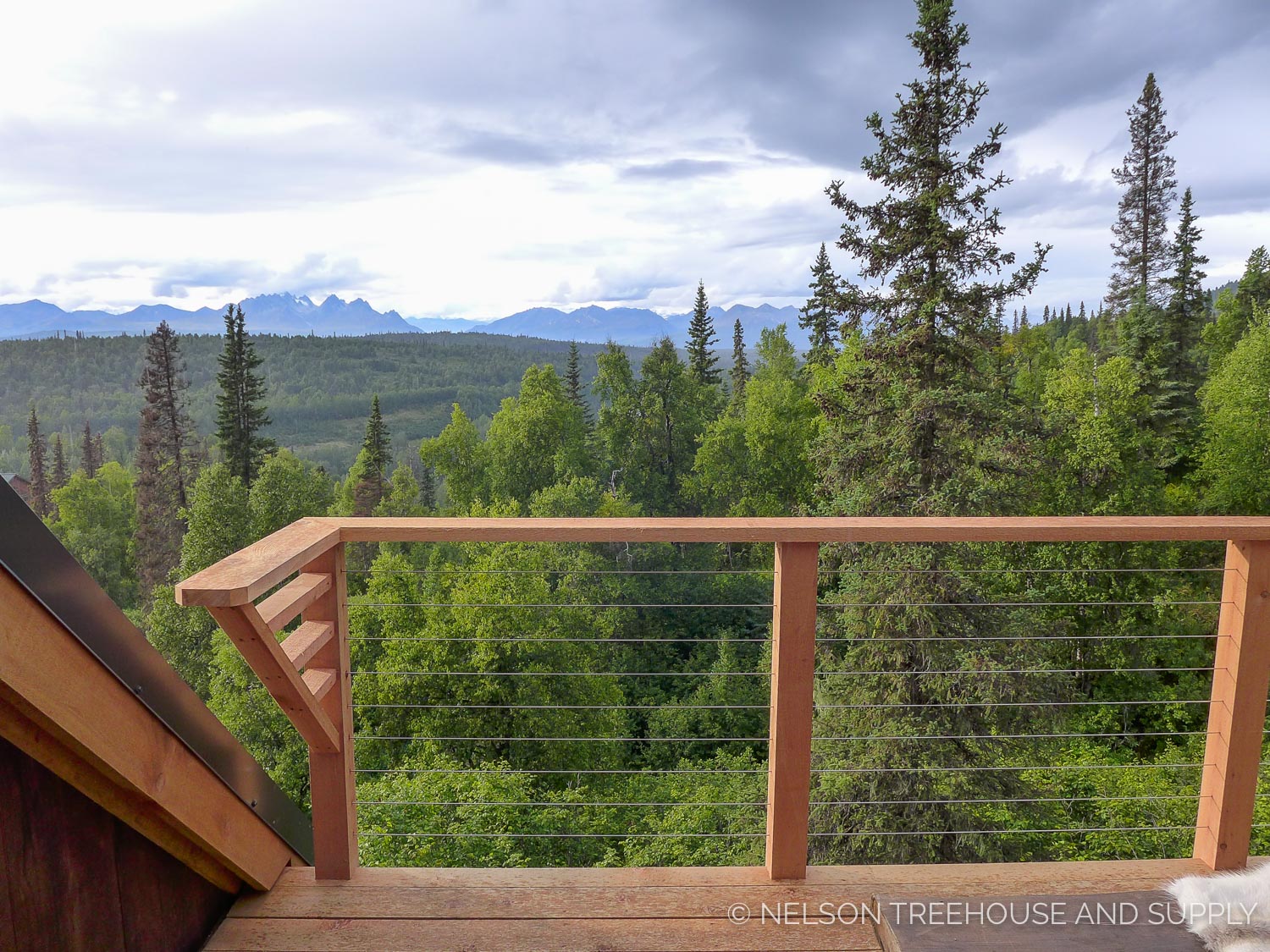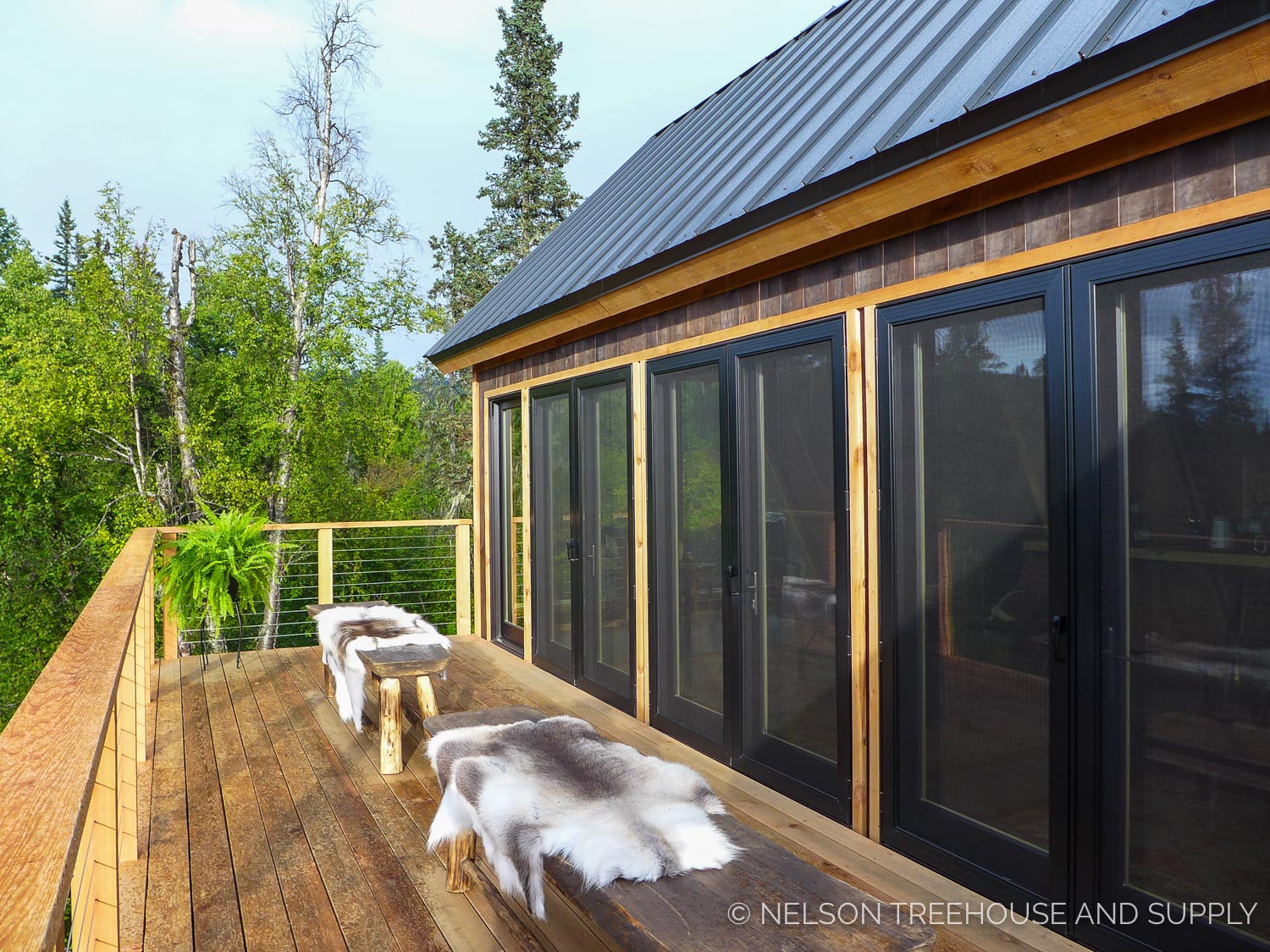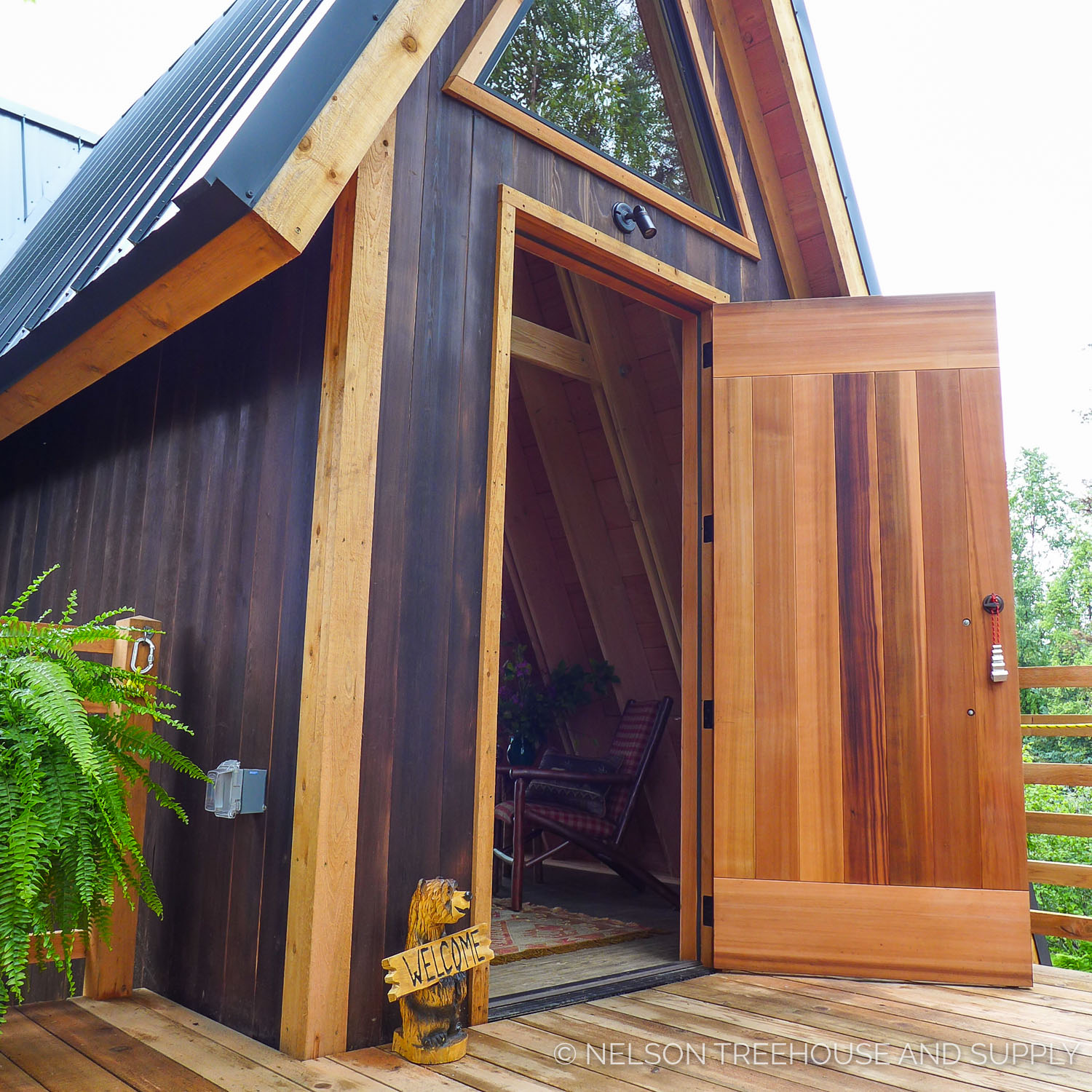 The front door exhibits the elegant "sugi ban" effect on cedar – the inside of the door did not received the sugi ban technique, while the outside did.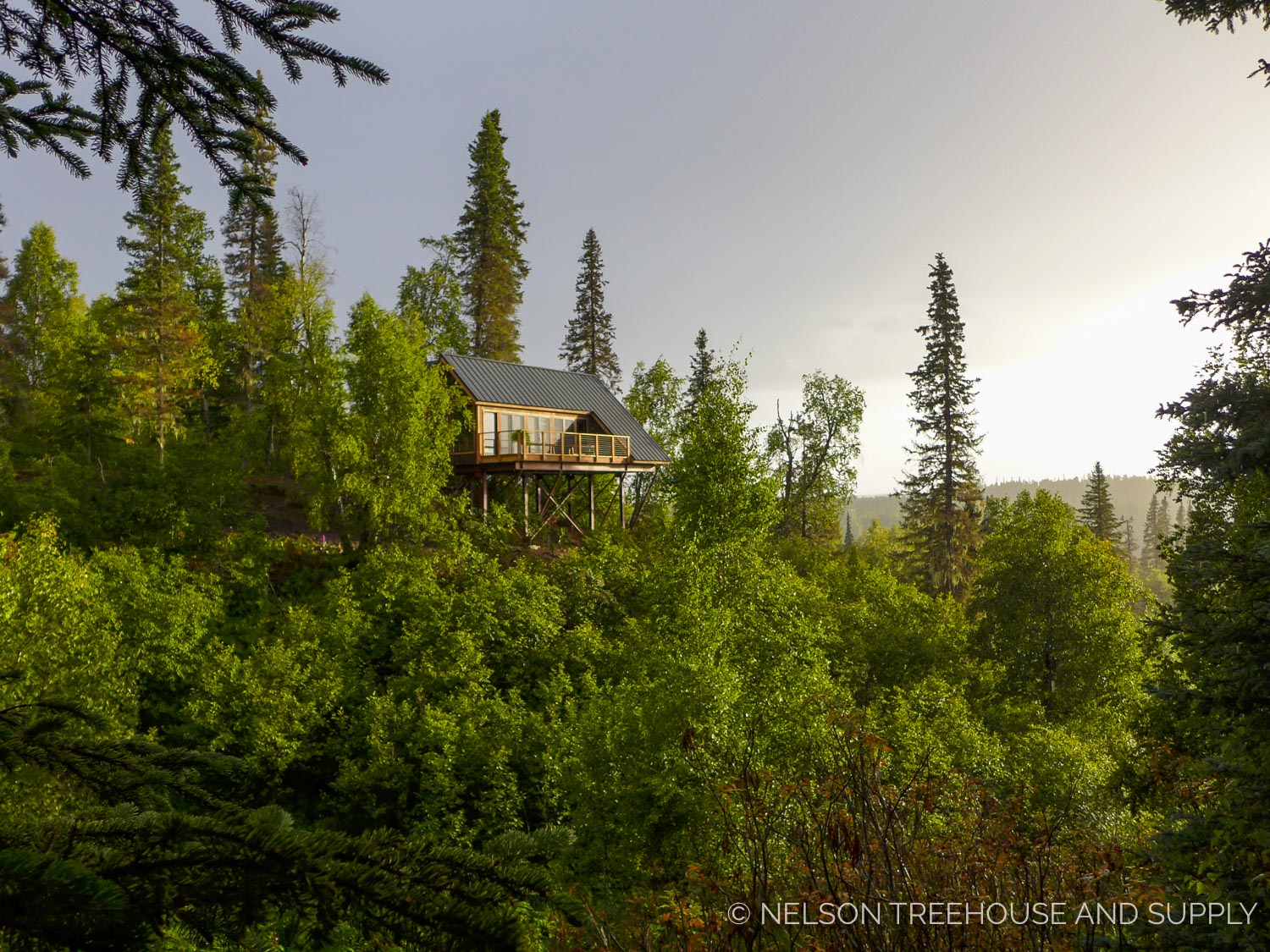 The treehouse was designed to be intimately integrated with its surroundings.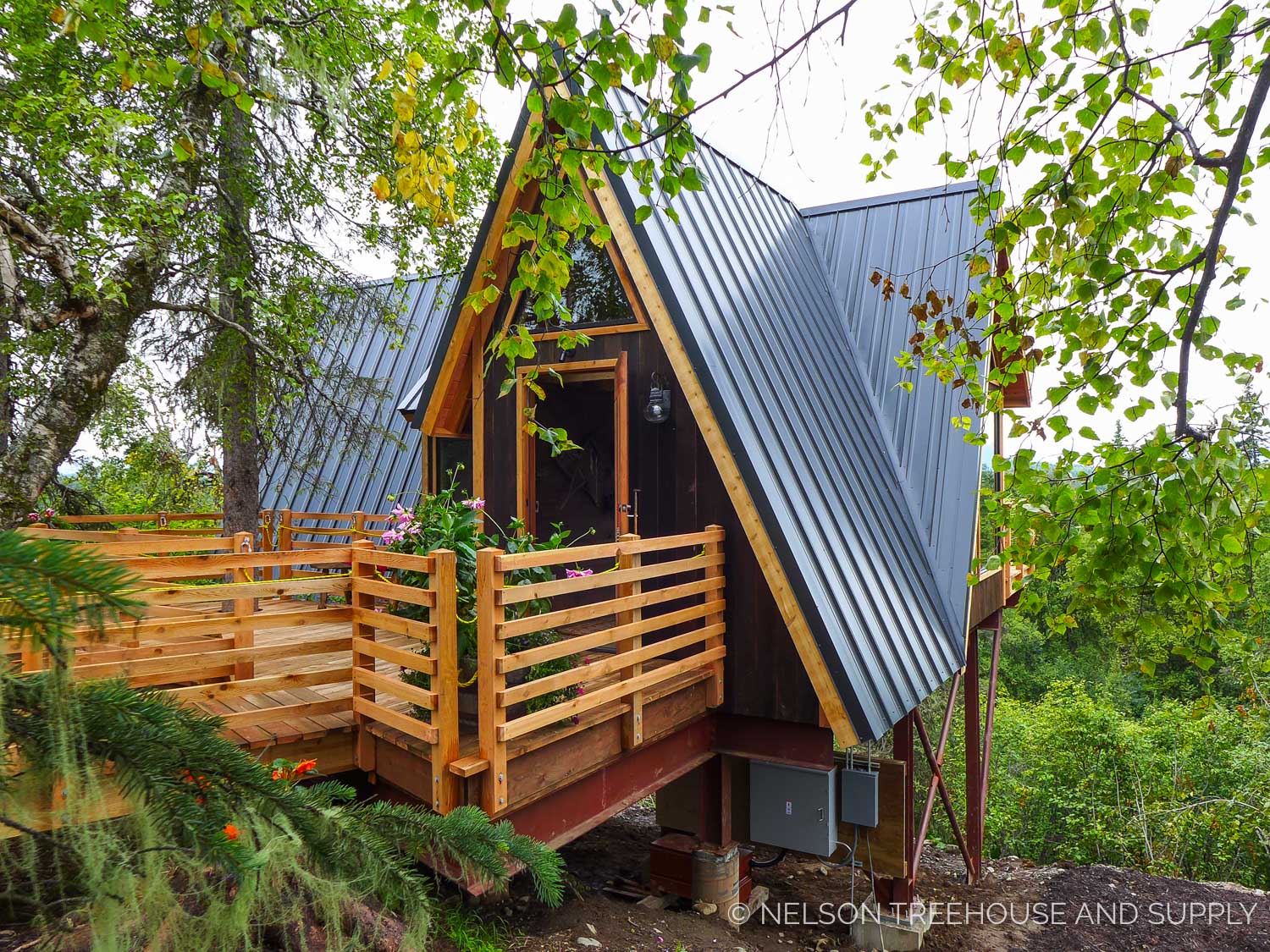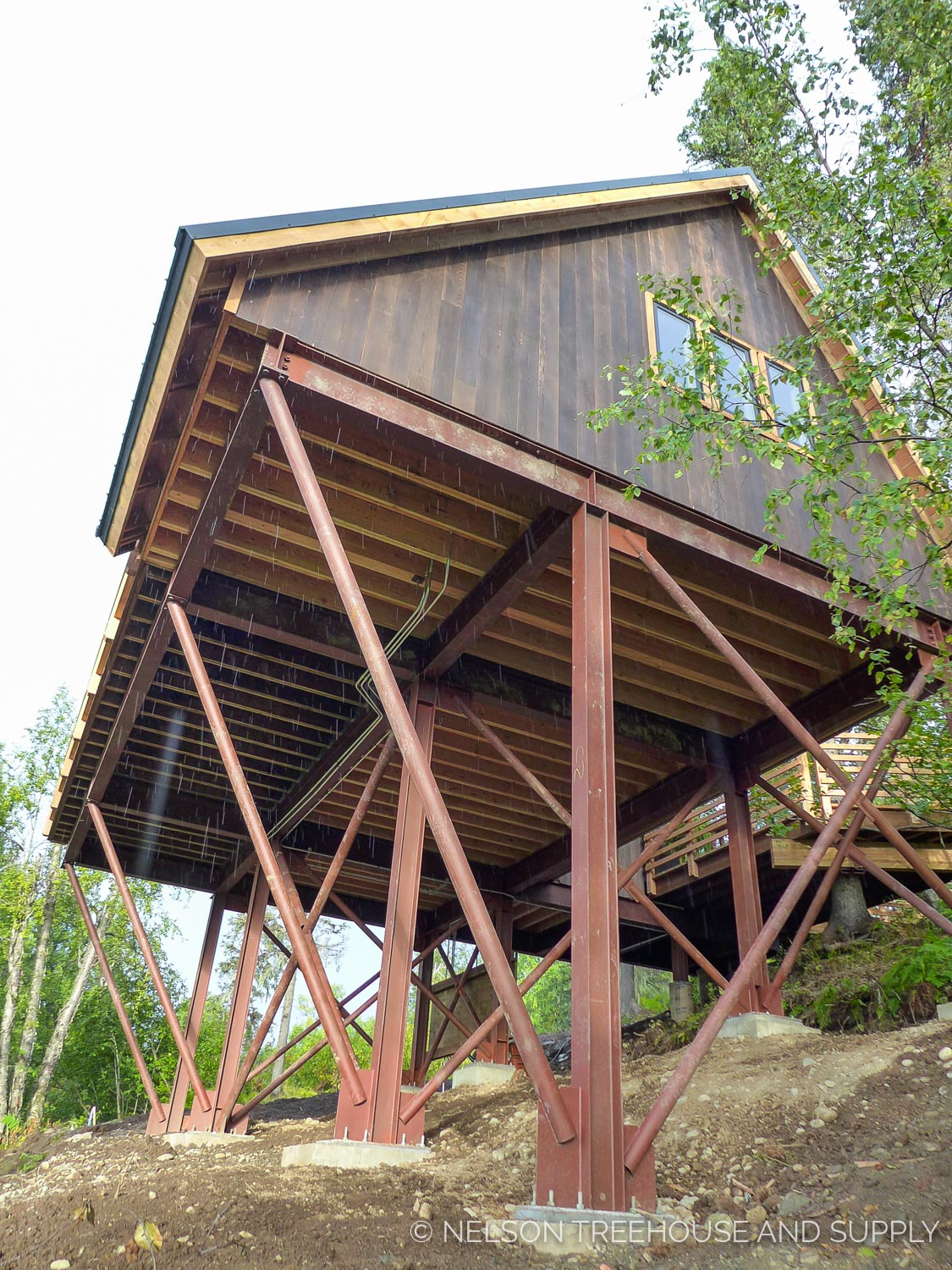 A series of steel posts provide all-weather support for the treehouse. And a supportive spruce tree toward the back of the structure helps justify the treehouse namesake.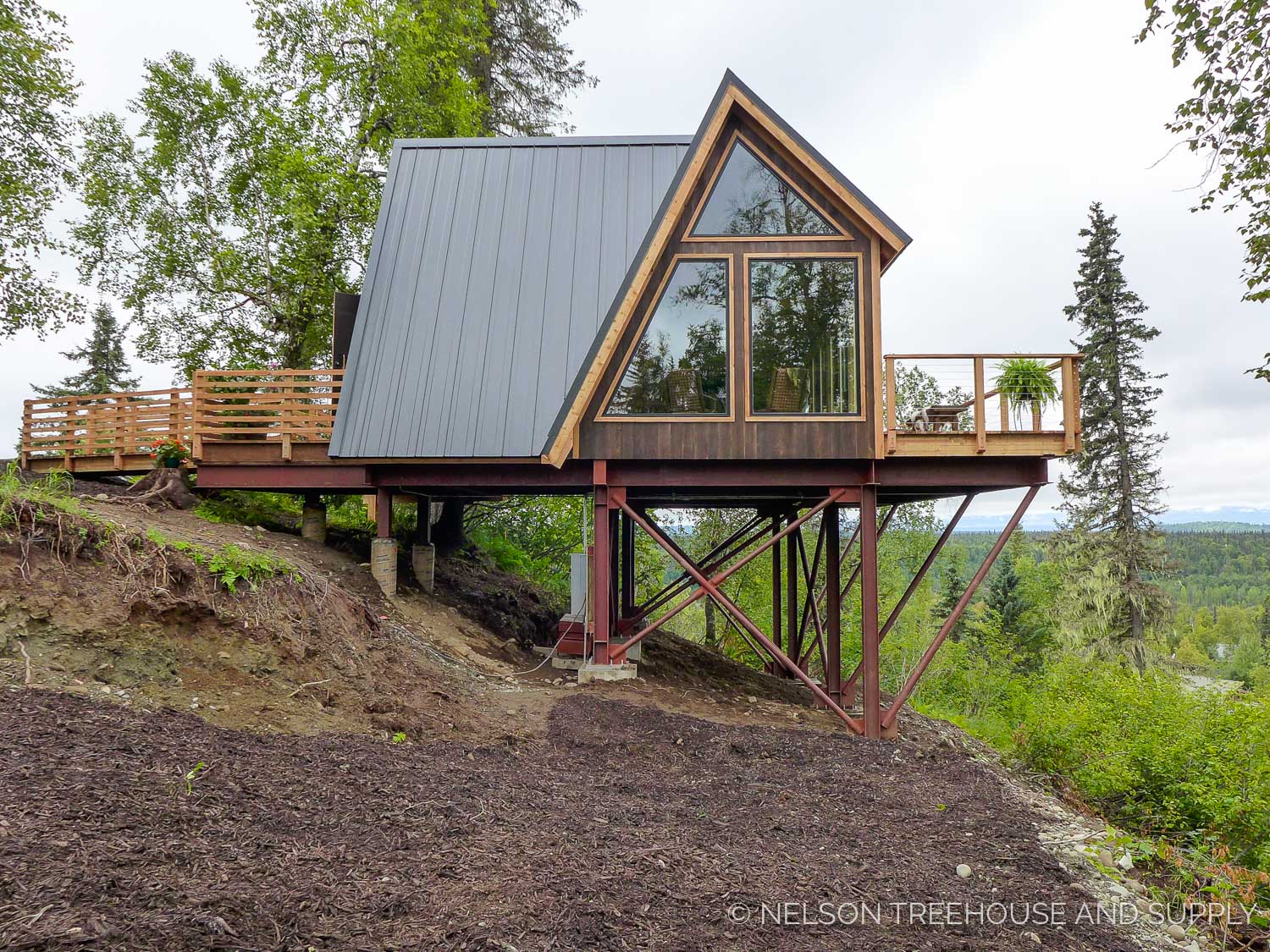 The concept for the layout was to move from the darkness of the woods to the lightness of the vista – visitors transition from walking in the forest, to the wooden entryway of the treehouse, to wide windows and airy views.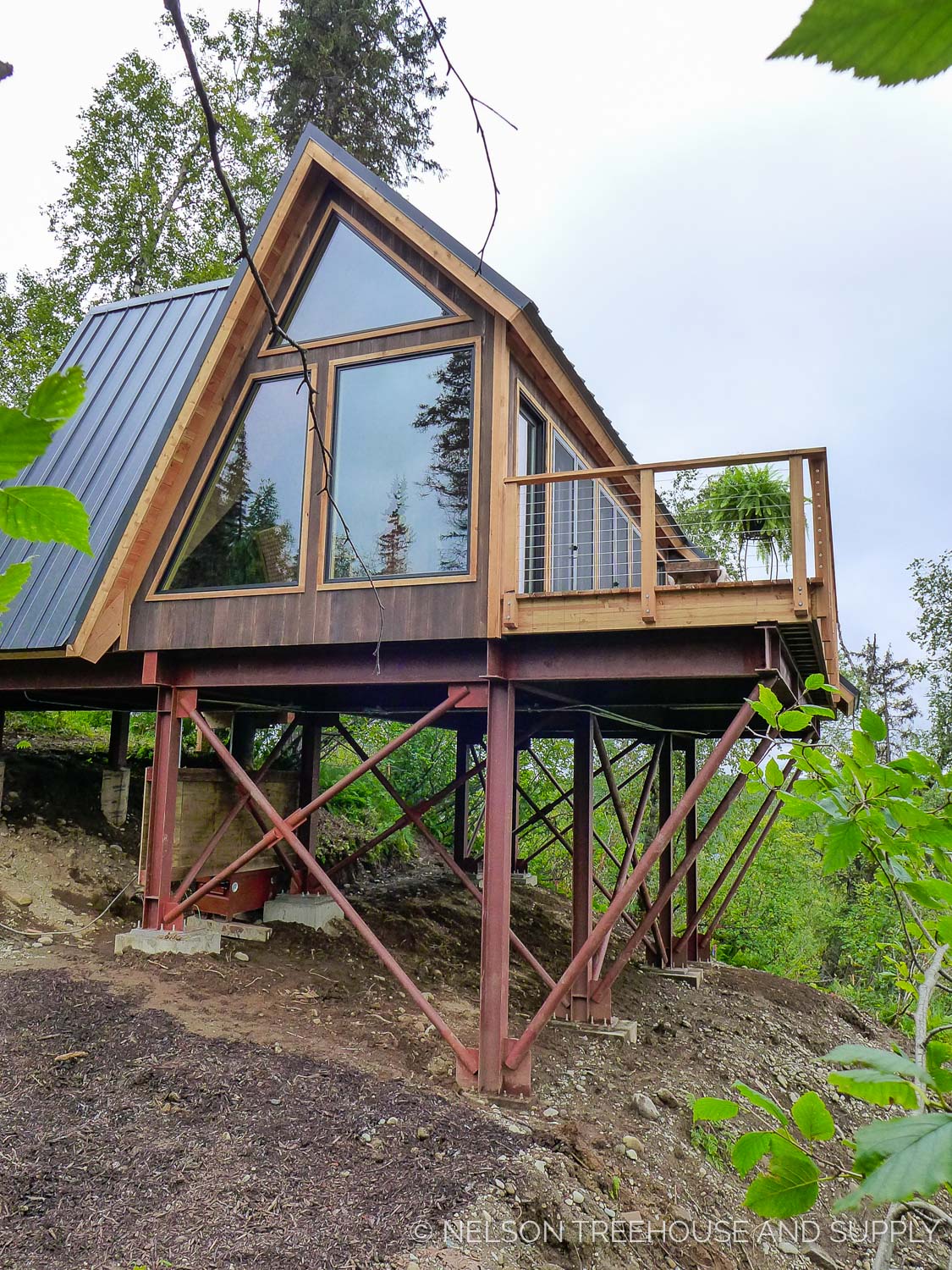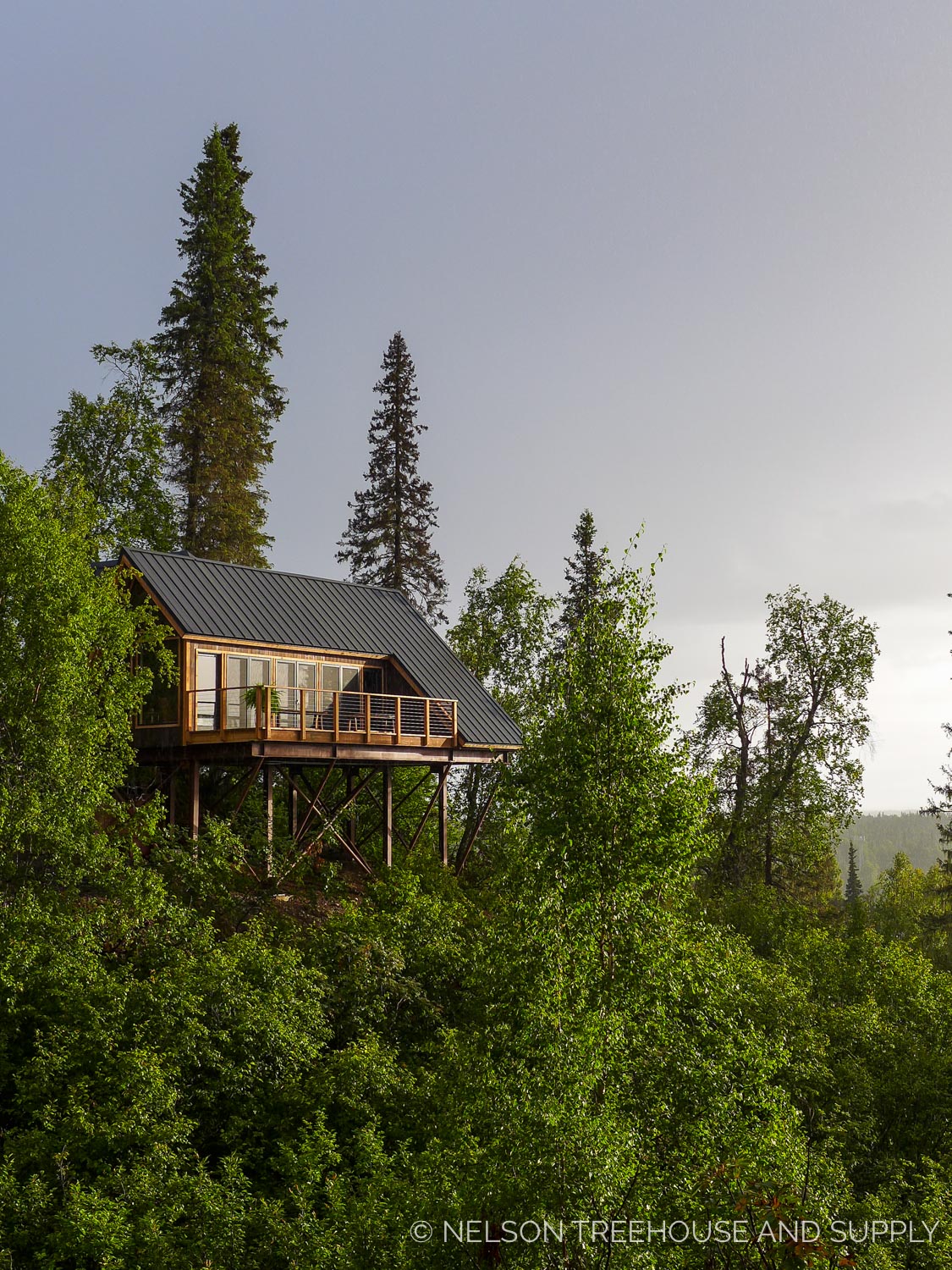 It was an honor to build this breathtaking treehouse! We think it made for a fitting finale for Season 9 of Treehouse Masters. Thank you for an outstanding build, Princess Wilderness Lodge!
We're already busy building for the next all-new season of Treehouse Masters – in the meantime, catch up on all our photo tours of treehouses from Season 9 here.
To stay up-to-date on all things treehouse, subscribe to our newsletter and give us a follow on Facebook and Instagram.
To the trees!