When Pete's friends Charlie and Stella contacted Nelson Treehouse and Supply with a treehouse request, Pete jumped for joy! Pete met Charlie and Stella when they came to stay at TreeHouse Point years ago, and immediately bonded with them. The couple moved from California to North Carolina to reconnect with nature and gain breathing space, and had long dreamed of building a treehouse on their sprawling property. Nestled between the Blue Ridge Mountains and the Great Smoky Mountains, their parcel of land offers stunning Appalachian views.
Charlie and Stella asked Pete to design a tranquil treehouse for meditation, relaxation, and rejuvenation. Pete was more than happy to oblige, but with one catch: the Nelson Treehouse crew only had NINE days open to complete the project! The carpentry wizards back at the NT&S prefabrication shop were instrumental in enabling the onsite crew to complete the treehouse in such a short period of time. In the end, the onsite crew completed this treehouse in LESS than the allotted nine days without sacrificing their characteristic quality craftsmanship!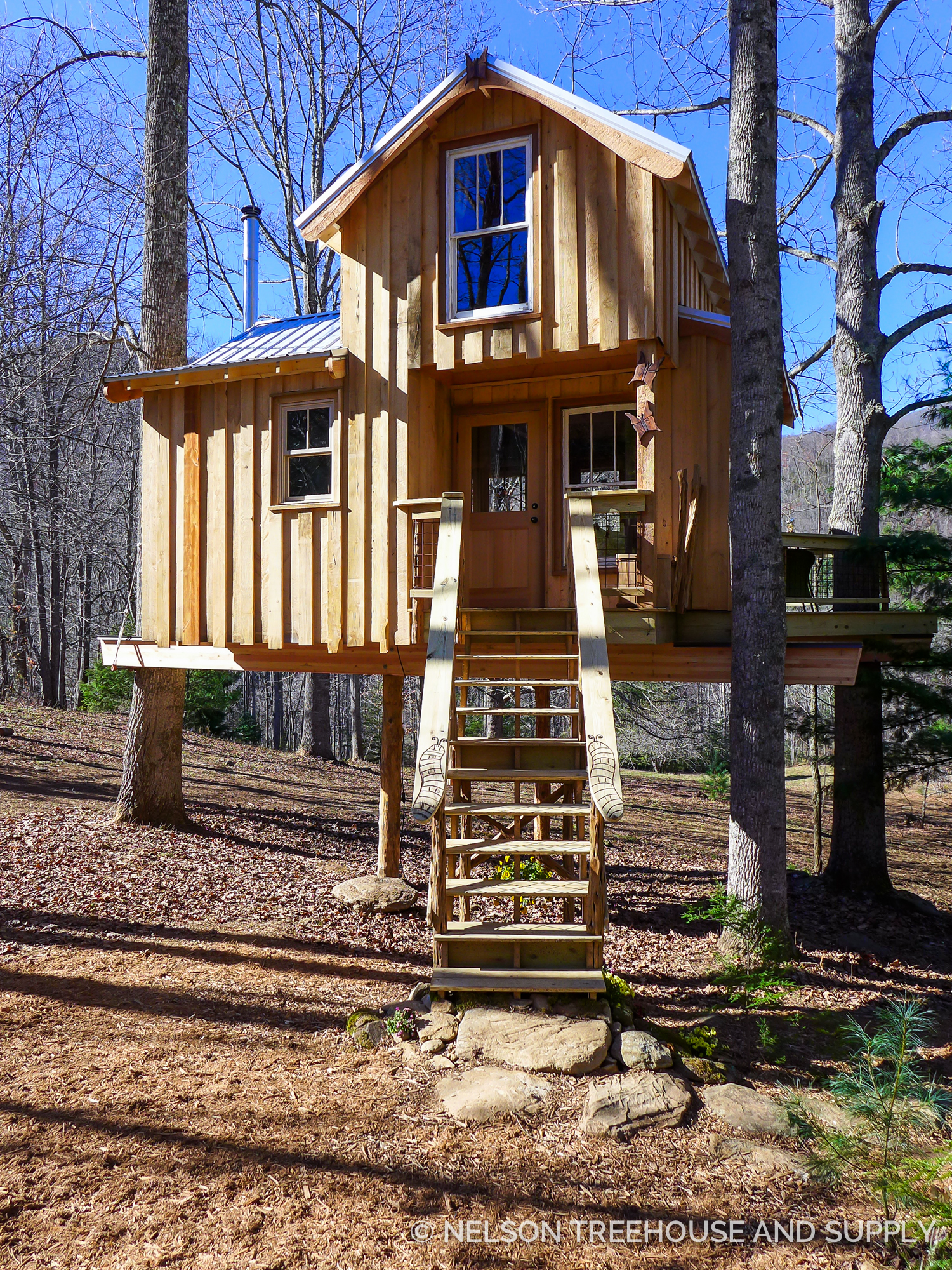 This meditative treehouse retreat rests 8 feet high, and is supported by three tulip trees and two additional posts. The crew added many special, sentimental touches; for instance, they used reclaimed Hemlock wood siding sourced from Charlie and Stella's property, and crafted a sliding door made of wood salvaged from their old barn shed. With its cozy lounge, warm wood stove, curved deck, custom kitchenette, vintage stained glass windows, bedroom loft, and meditation space, this treehouse makes the perfect place for quiet contemplation and a little R&R.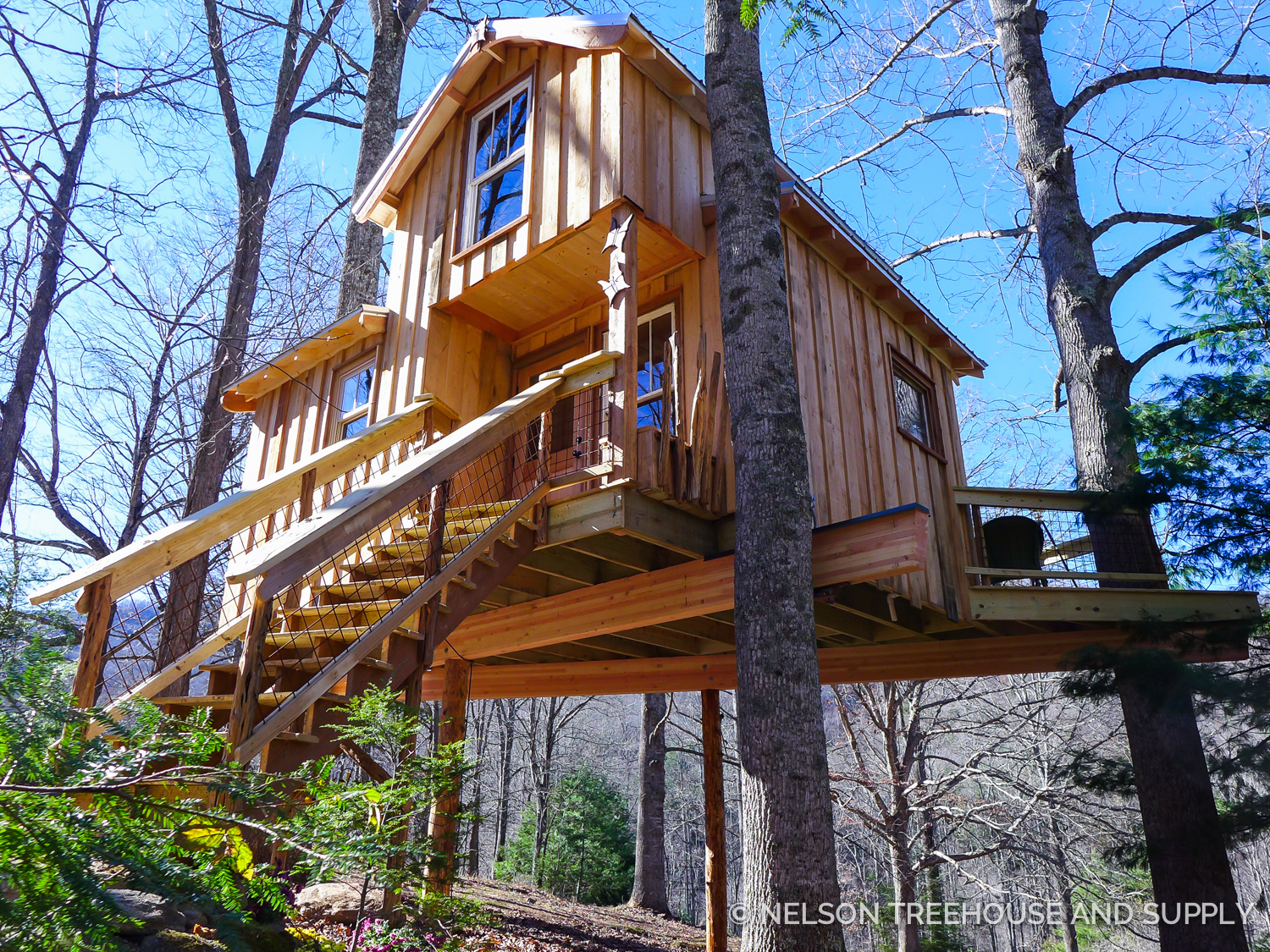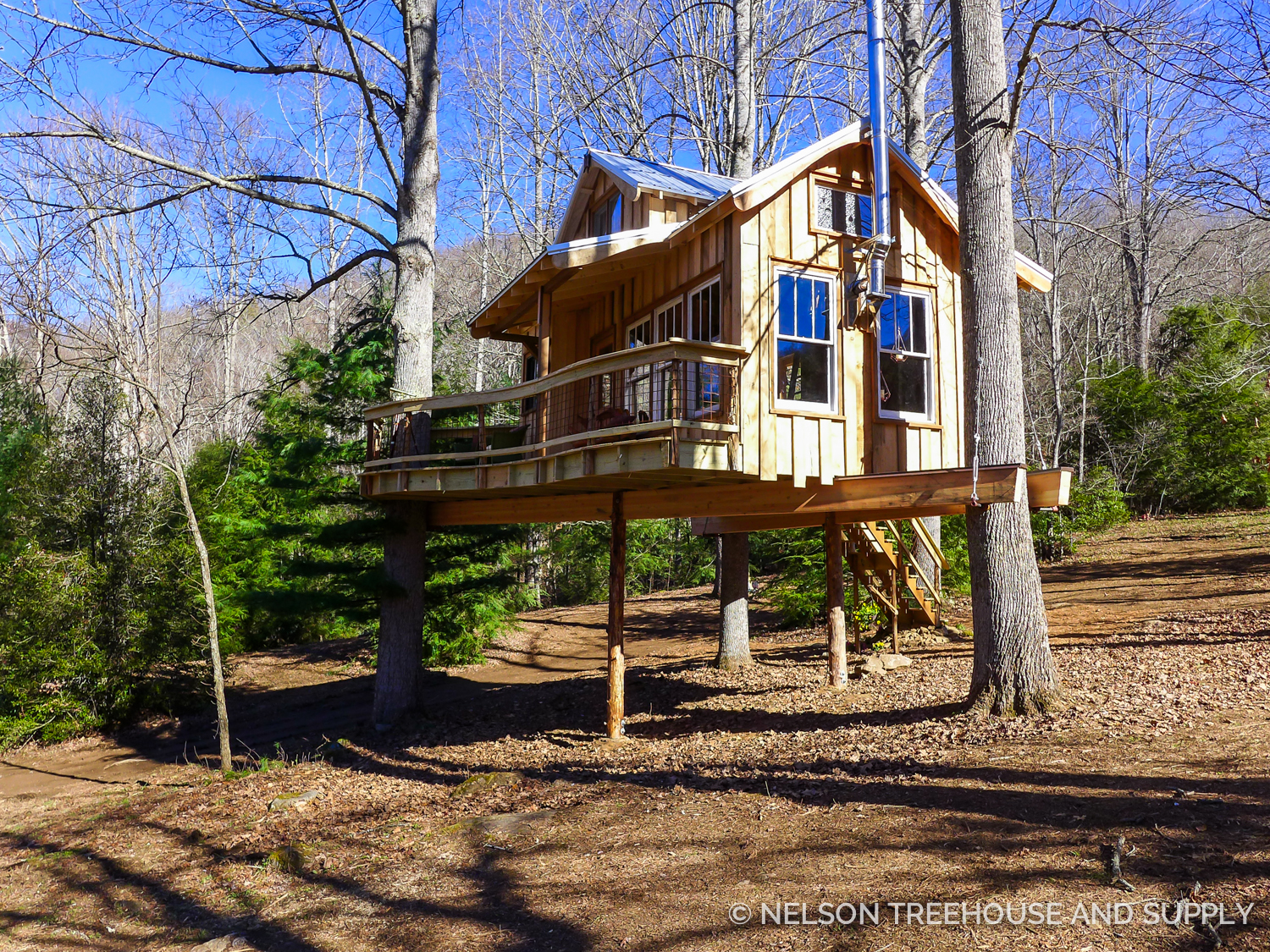 Charlie and Stella requested a metal roof; we love how it sparkles in the sunshine.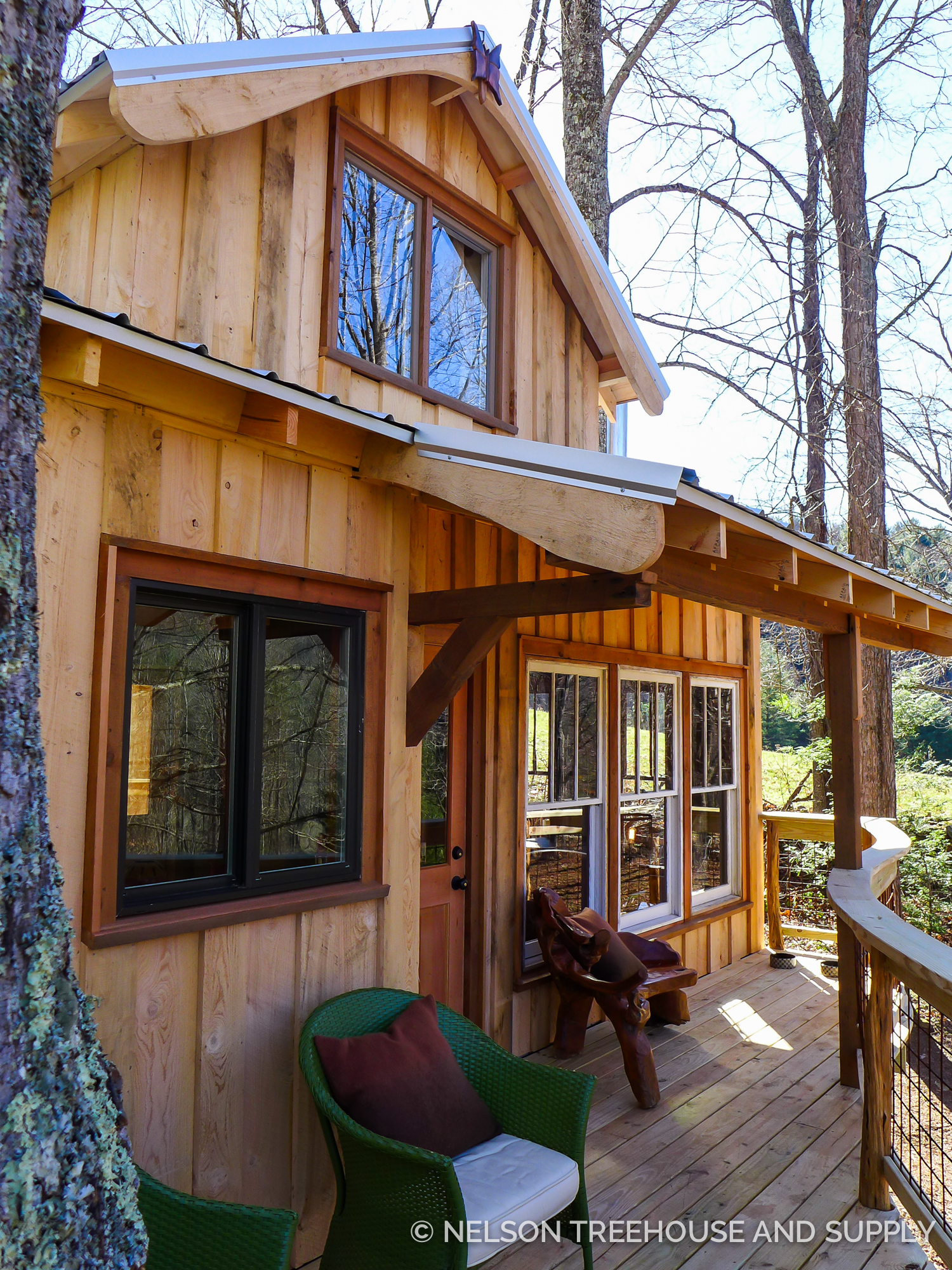 It's lucky that Charlie had milled Eastern Hemlock trees on his property and saved the lumber; it makes for warm and rustic exterior siding on the treehouse.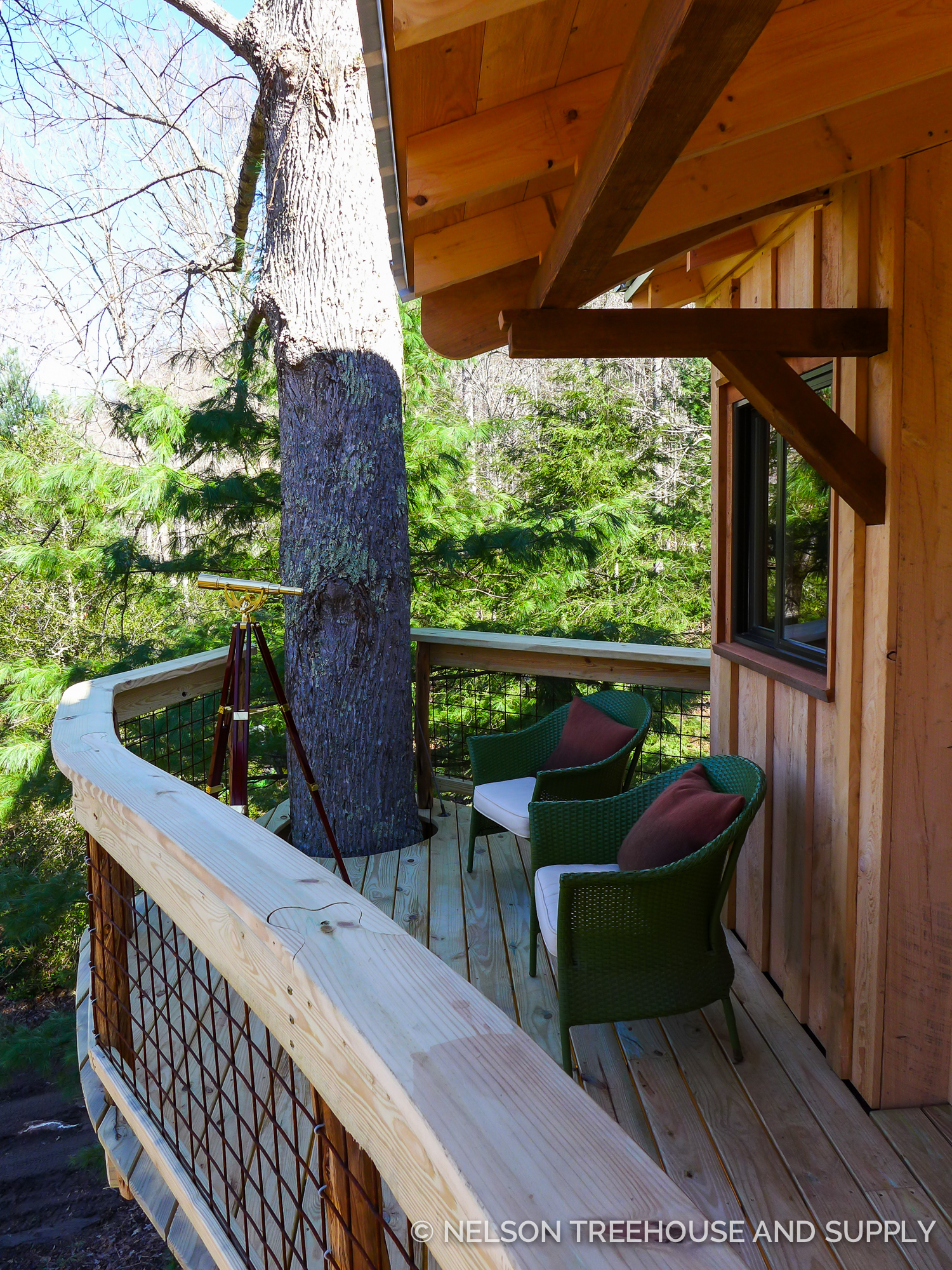 The luscious curves of this deck follow the shape of a grand piano. This vantage point provides spectacular views of the surrounding mountains!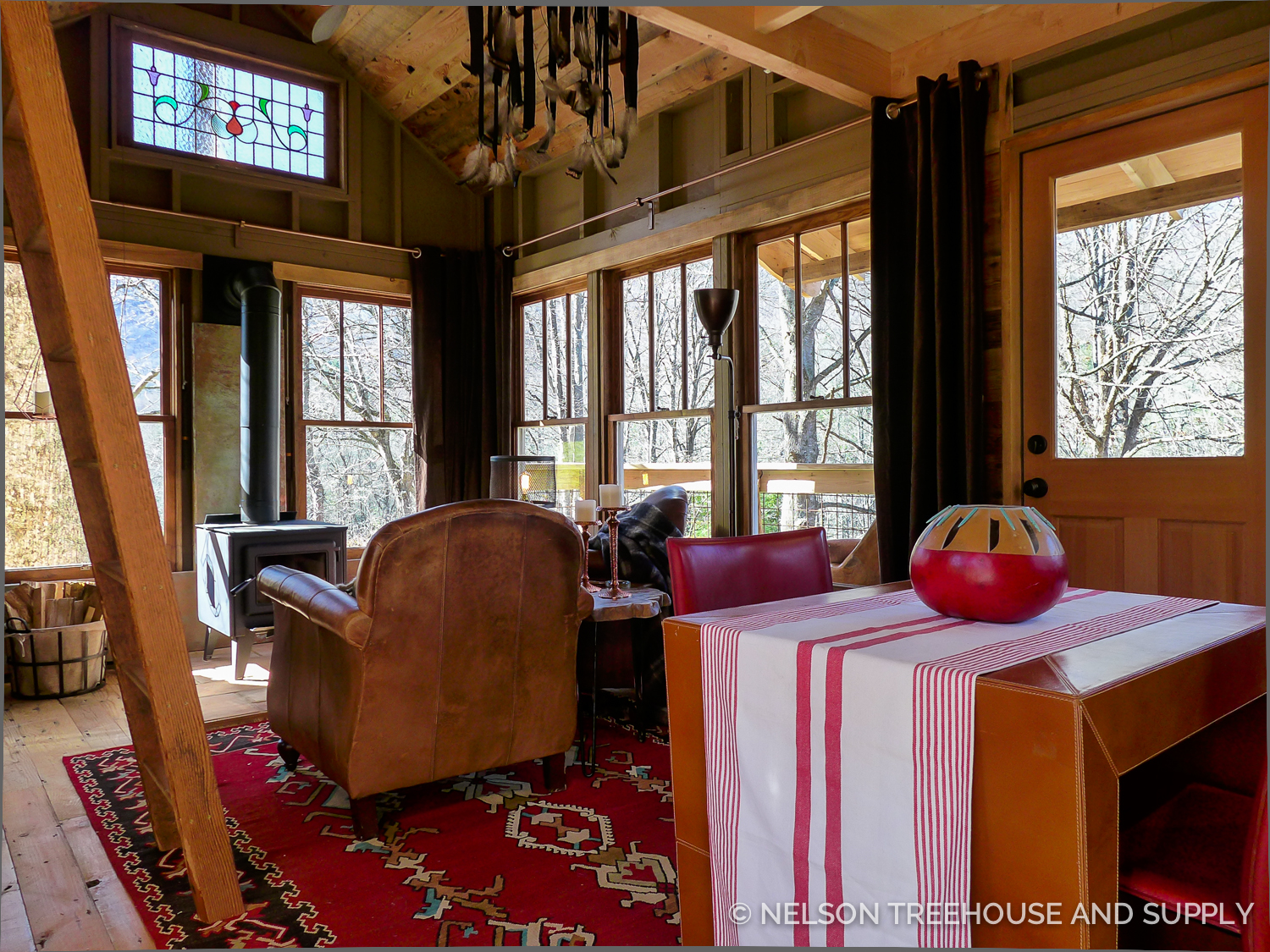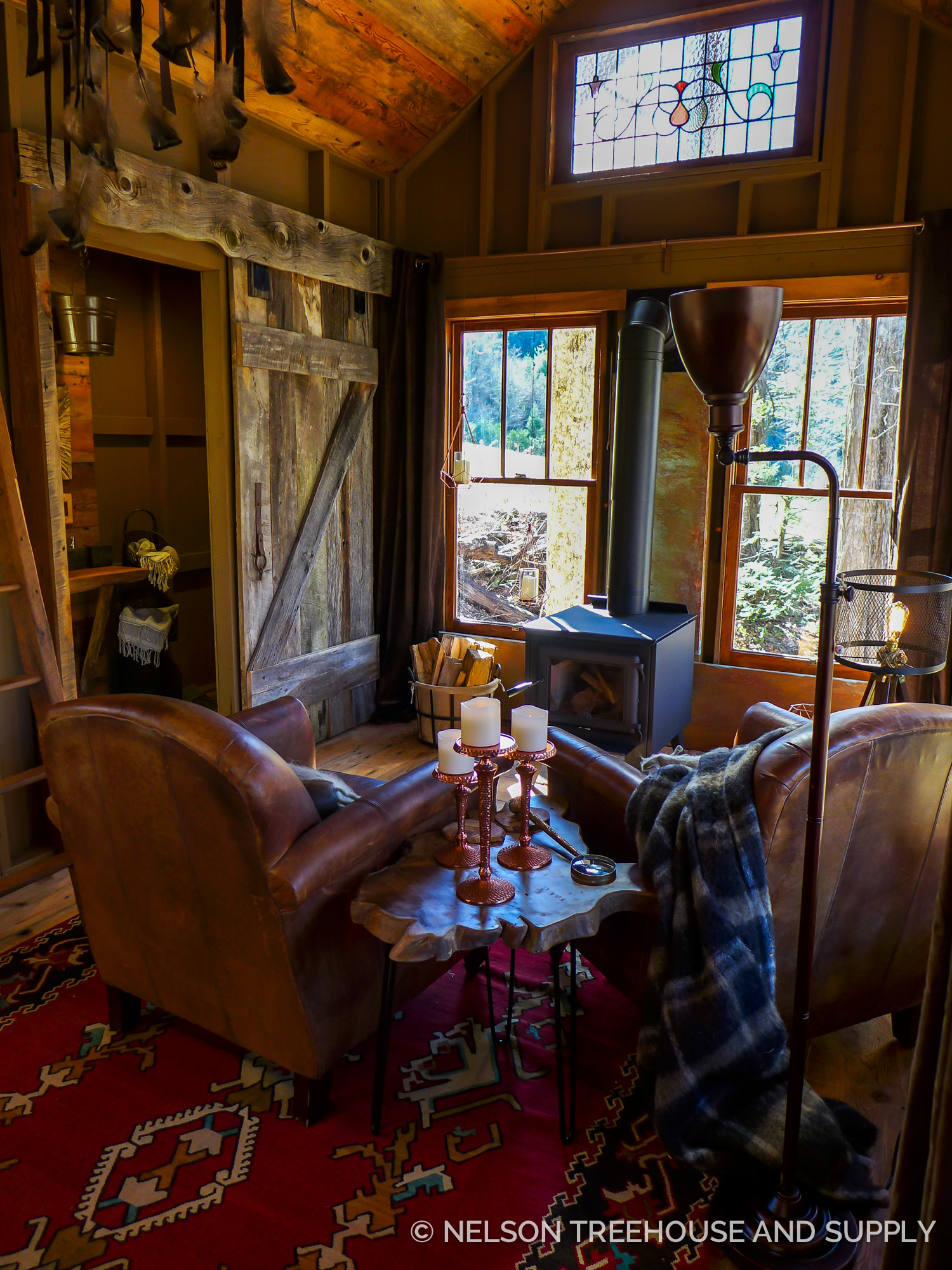 The crew incorporated beautiful vintage stained glass windows that Charlie had collected.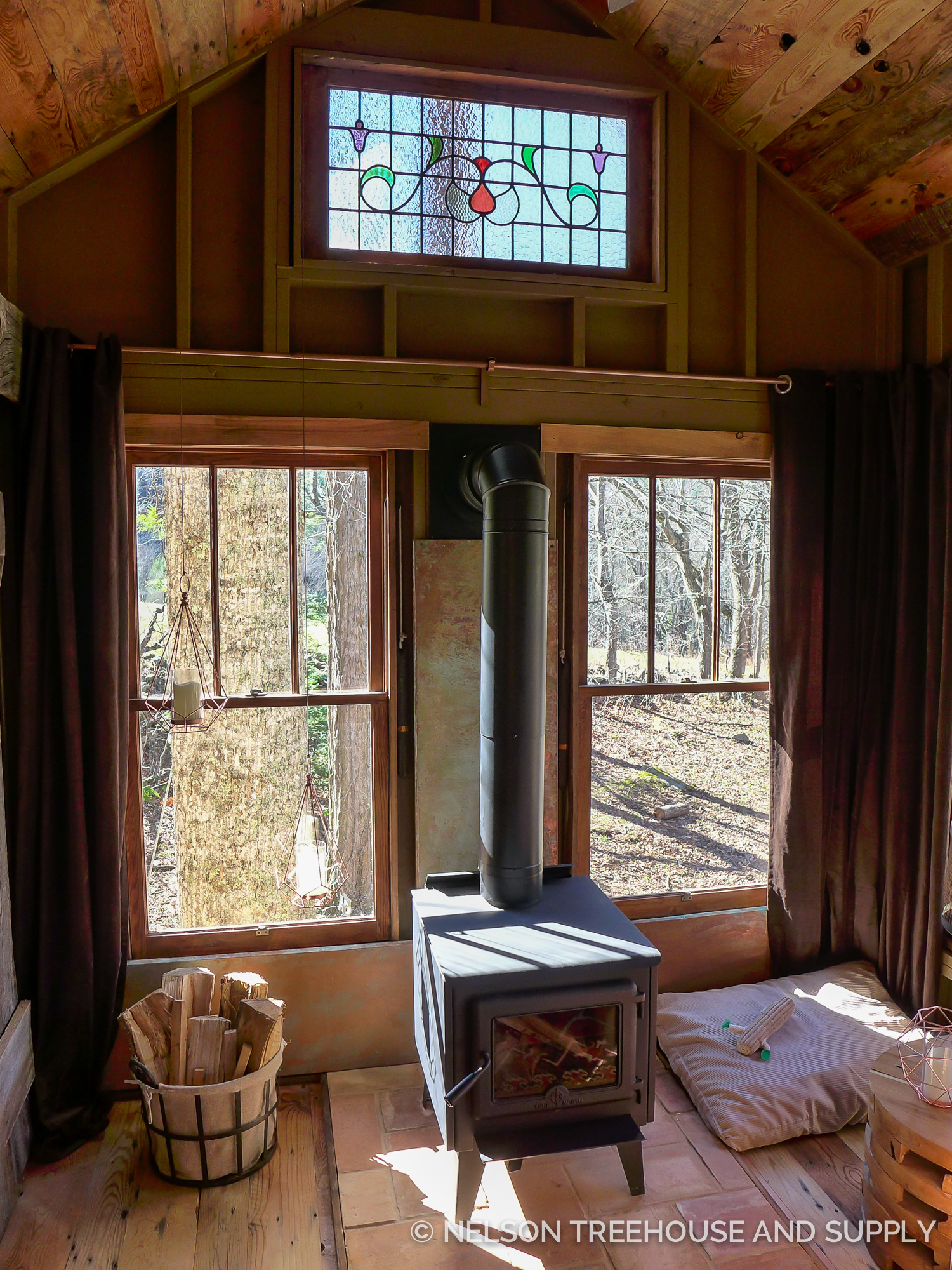 A wood stove keeps the space warm and toasty.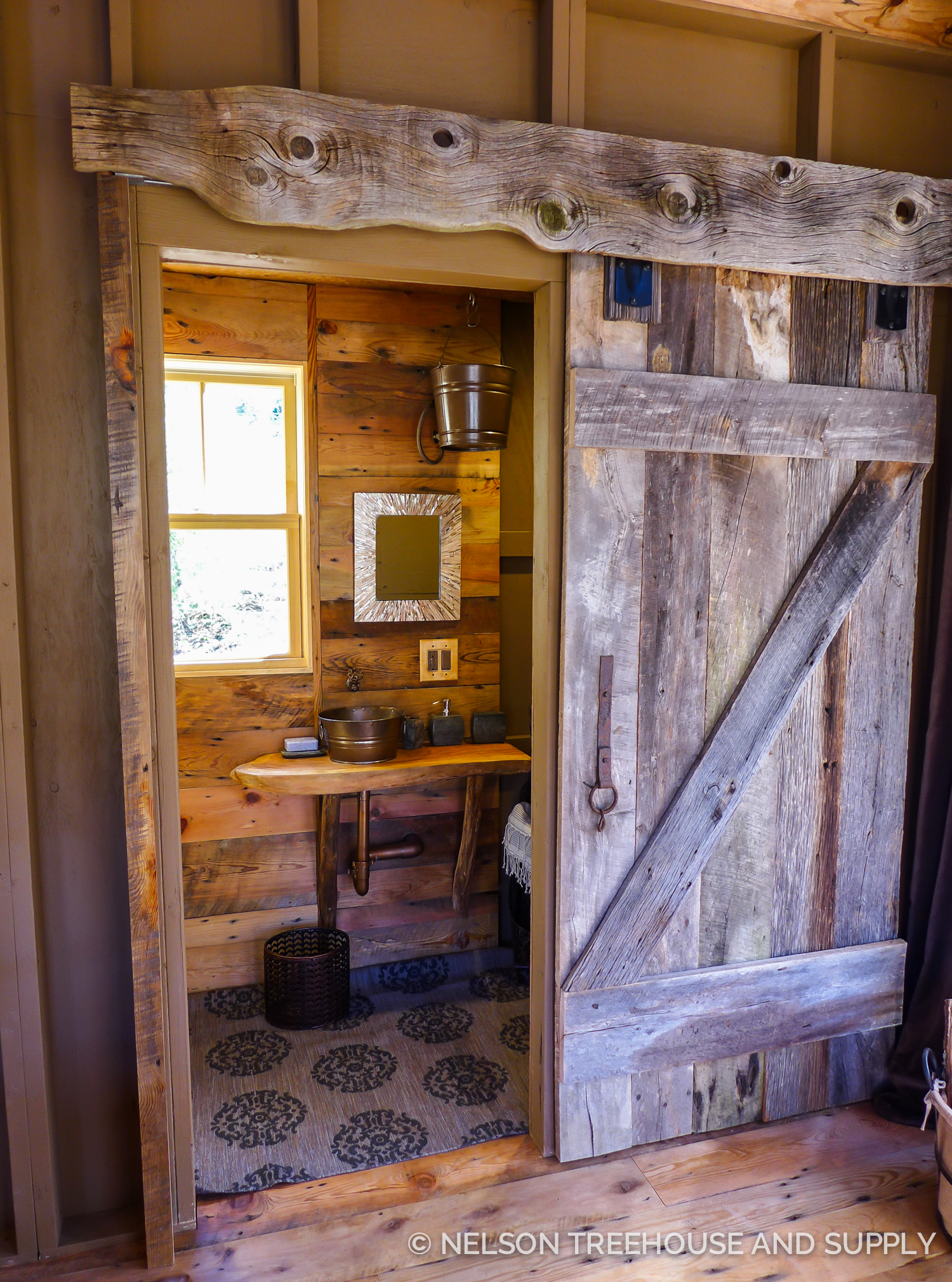 Nelson Treehouse carpenter Shane Robinson crafted this custom sliding door with wood he de-nailed and salvaged from a dilapidated barn shed on Charlie and Stella's property.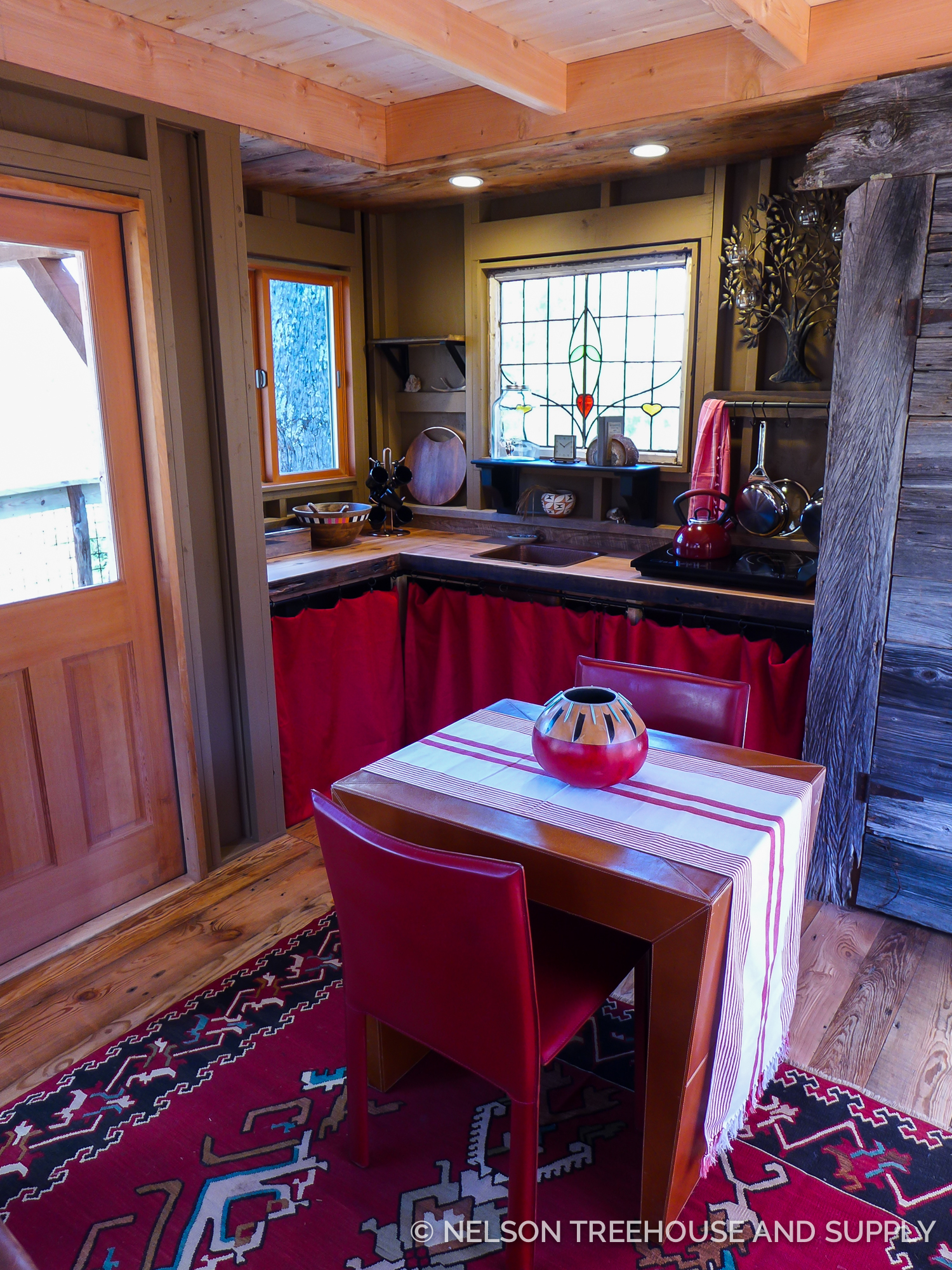 The crew also used reclaimed wood for the floor.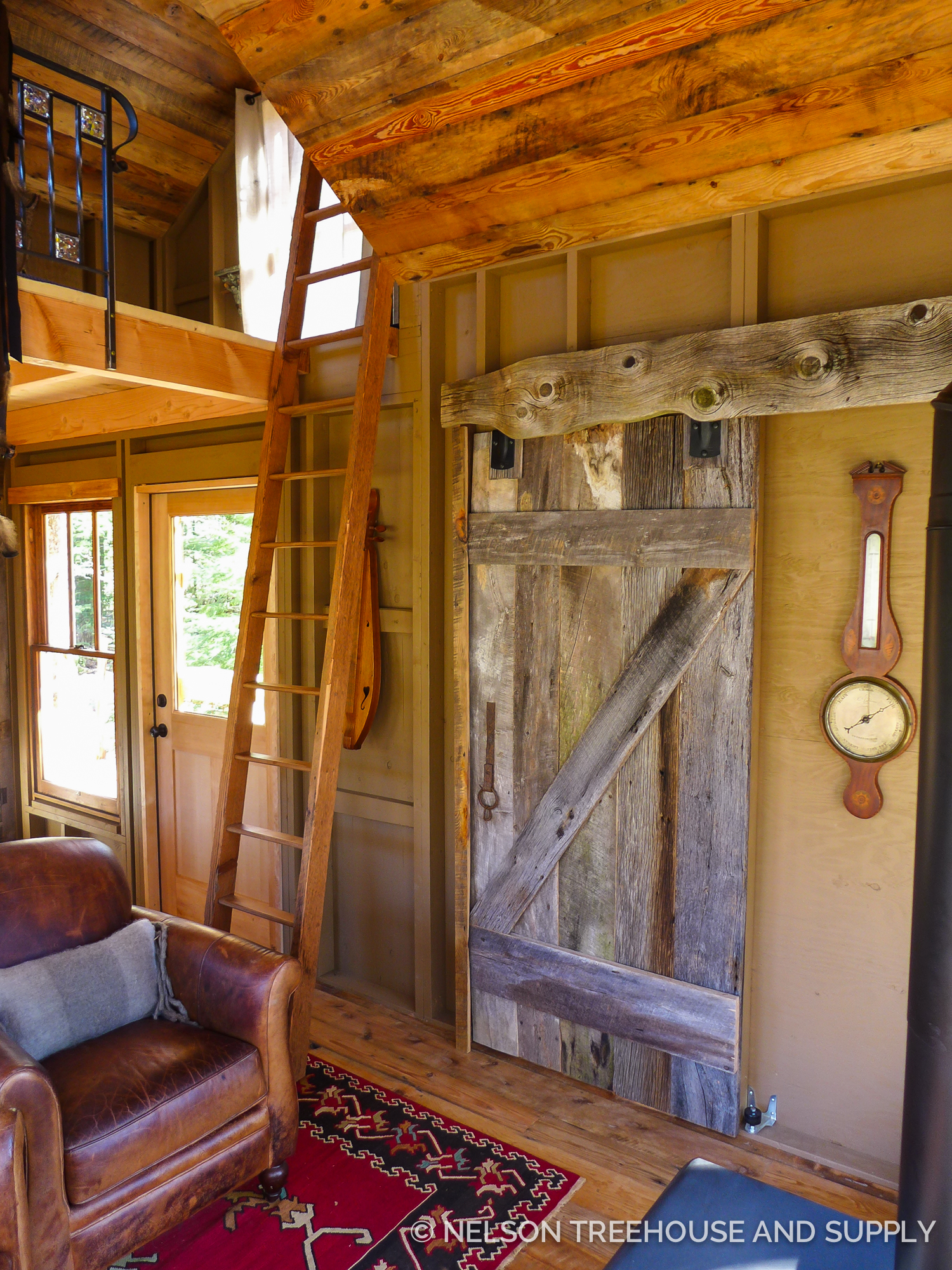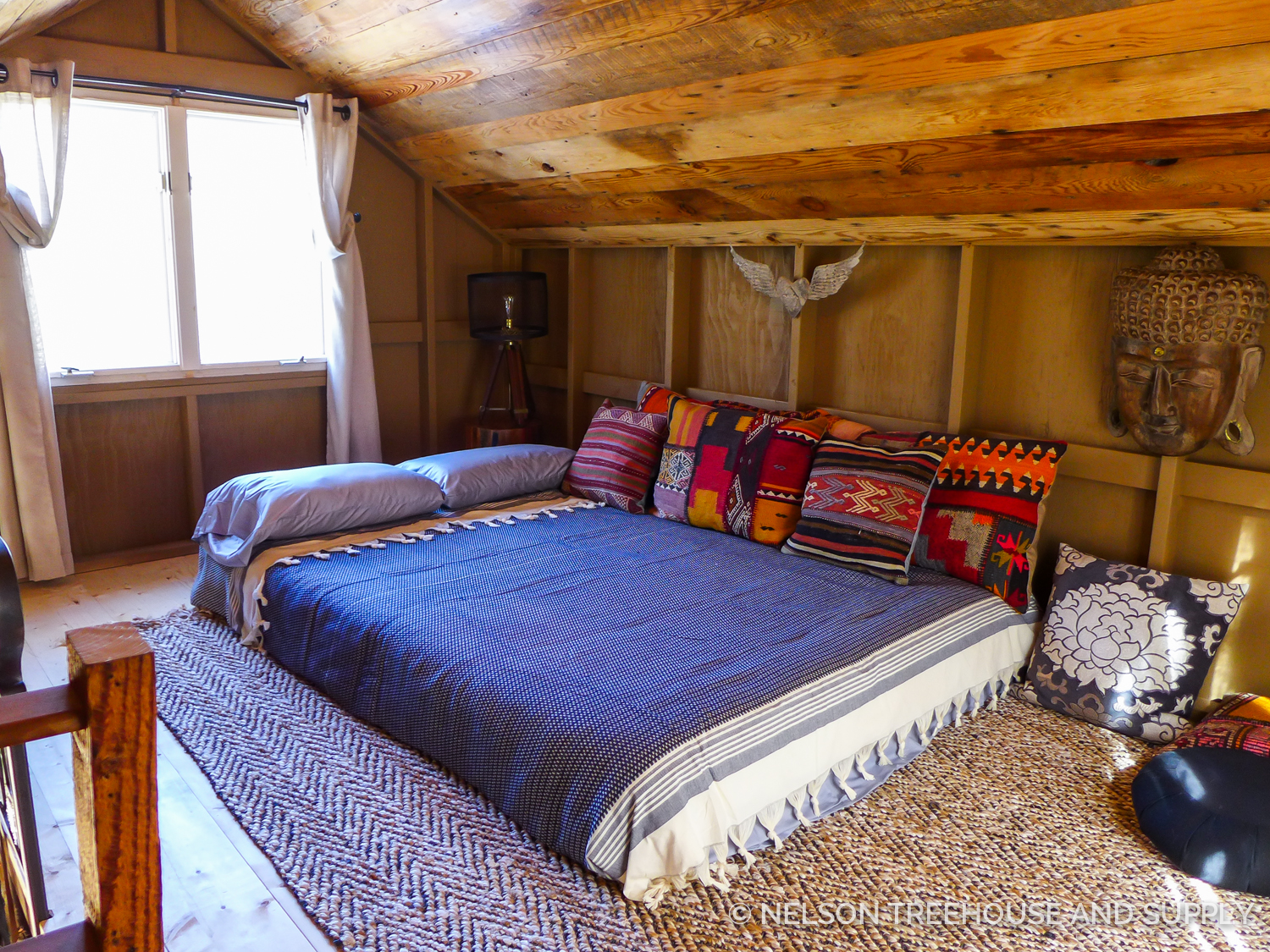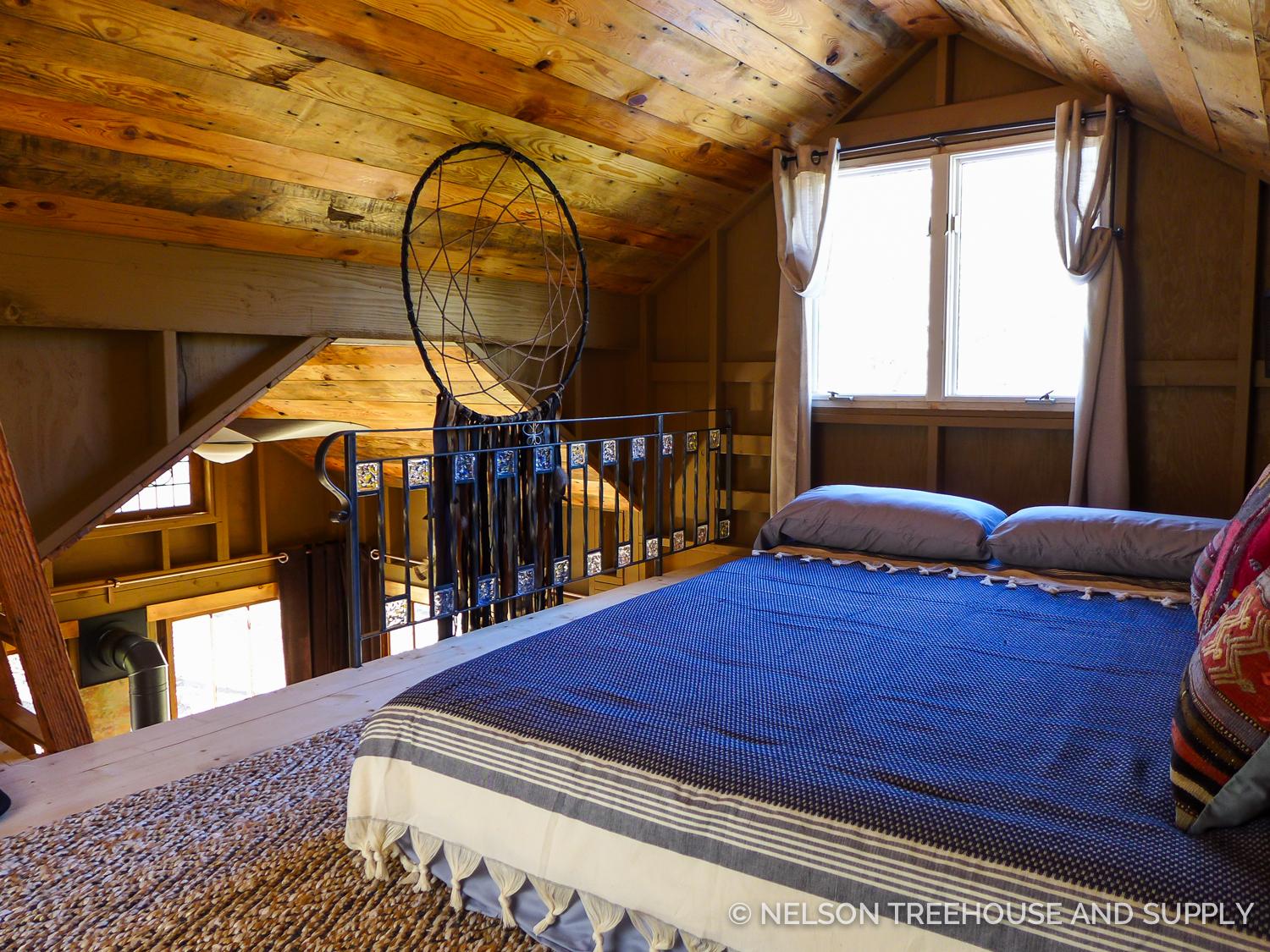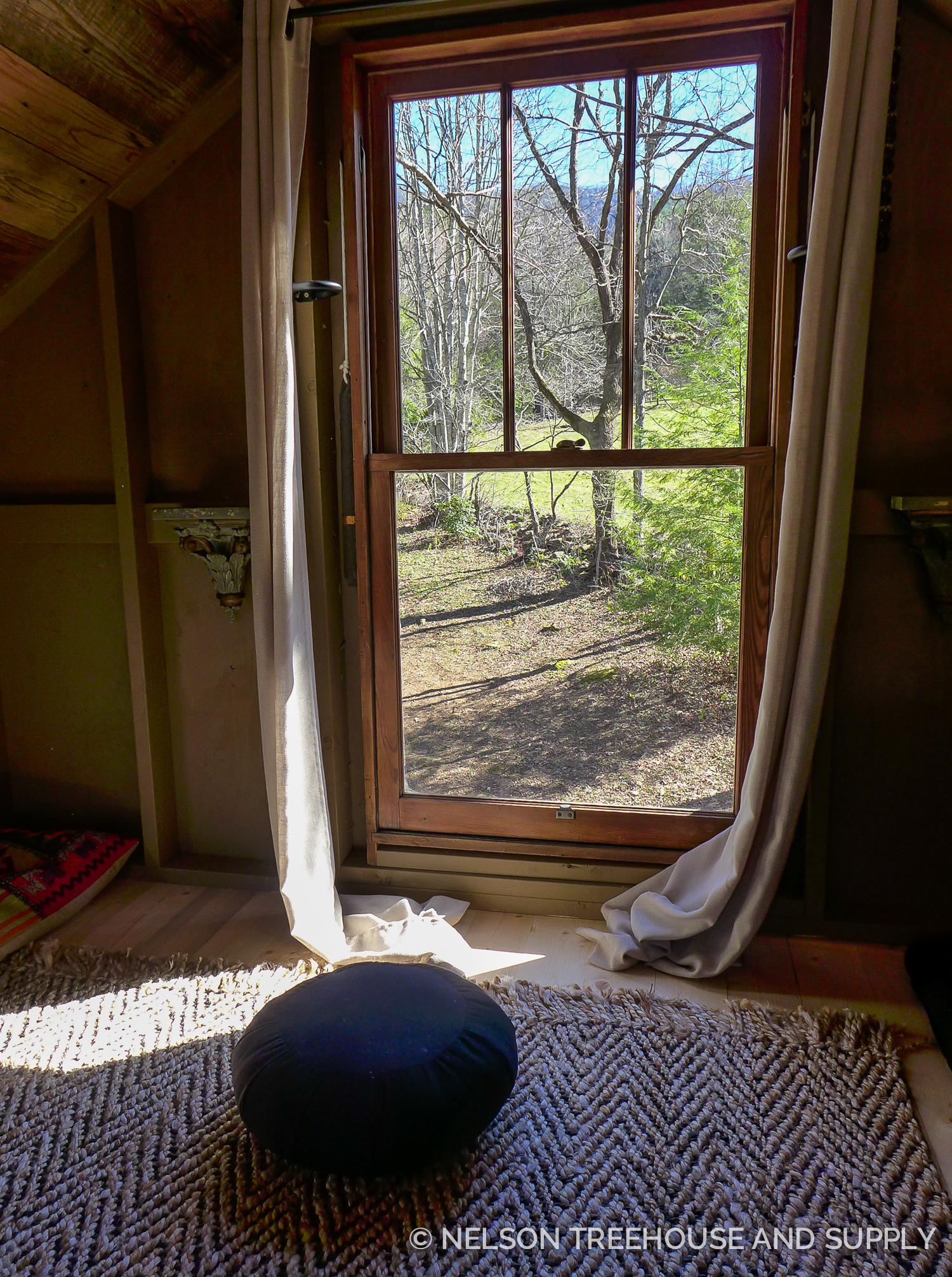 The perfect spot for meditation.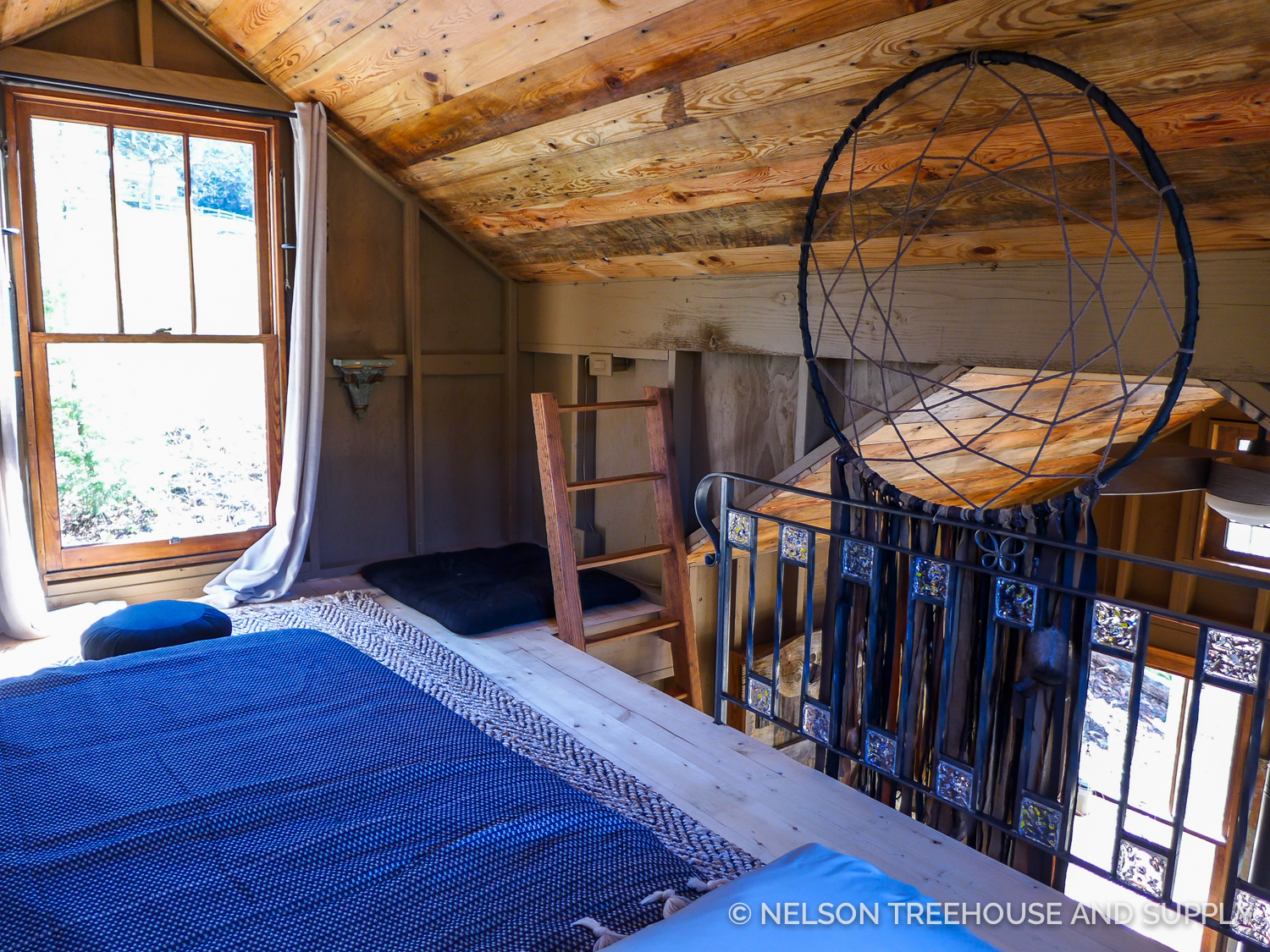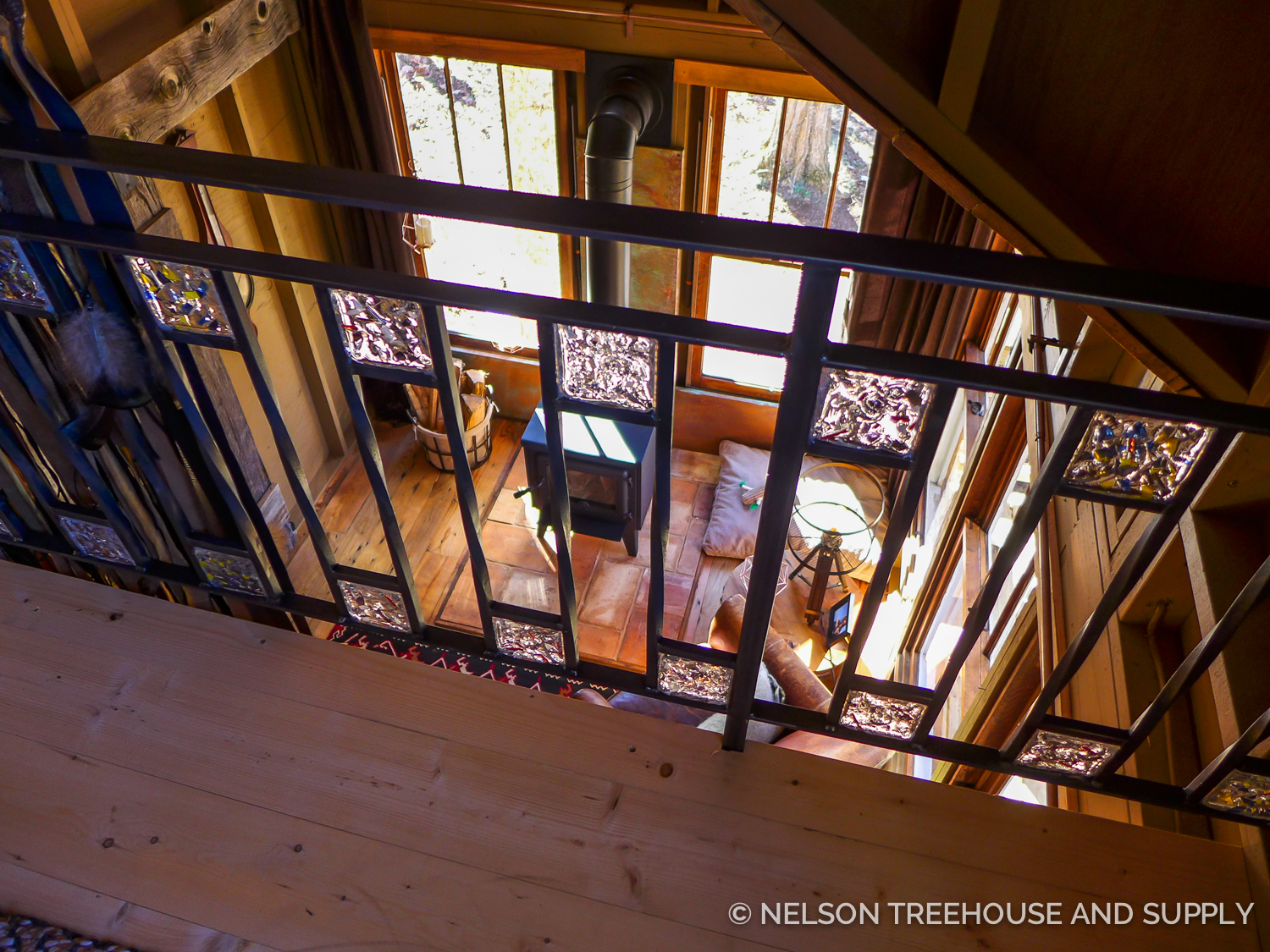 This gorgeous railing with inlaid glass tiles was handwrought by local metalsmiths.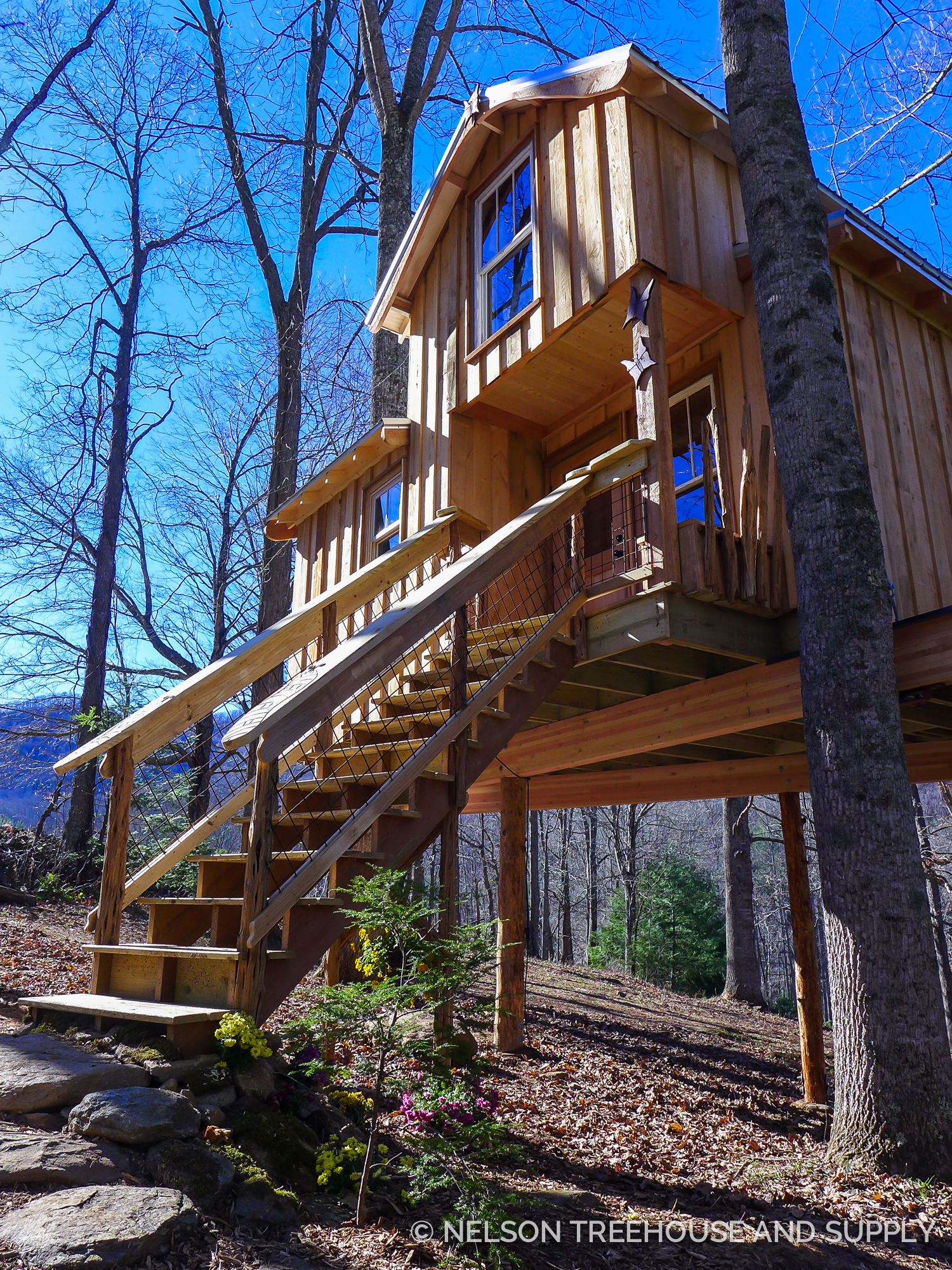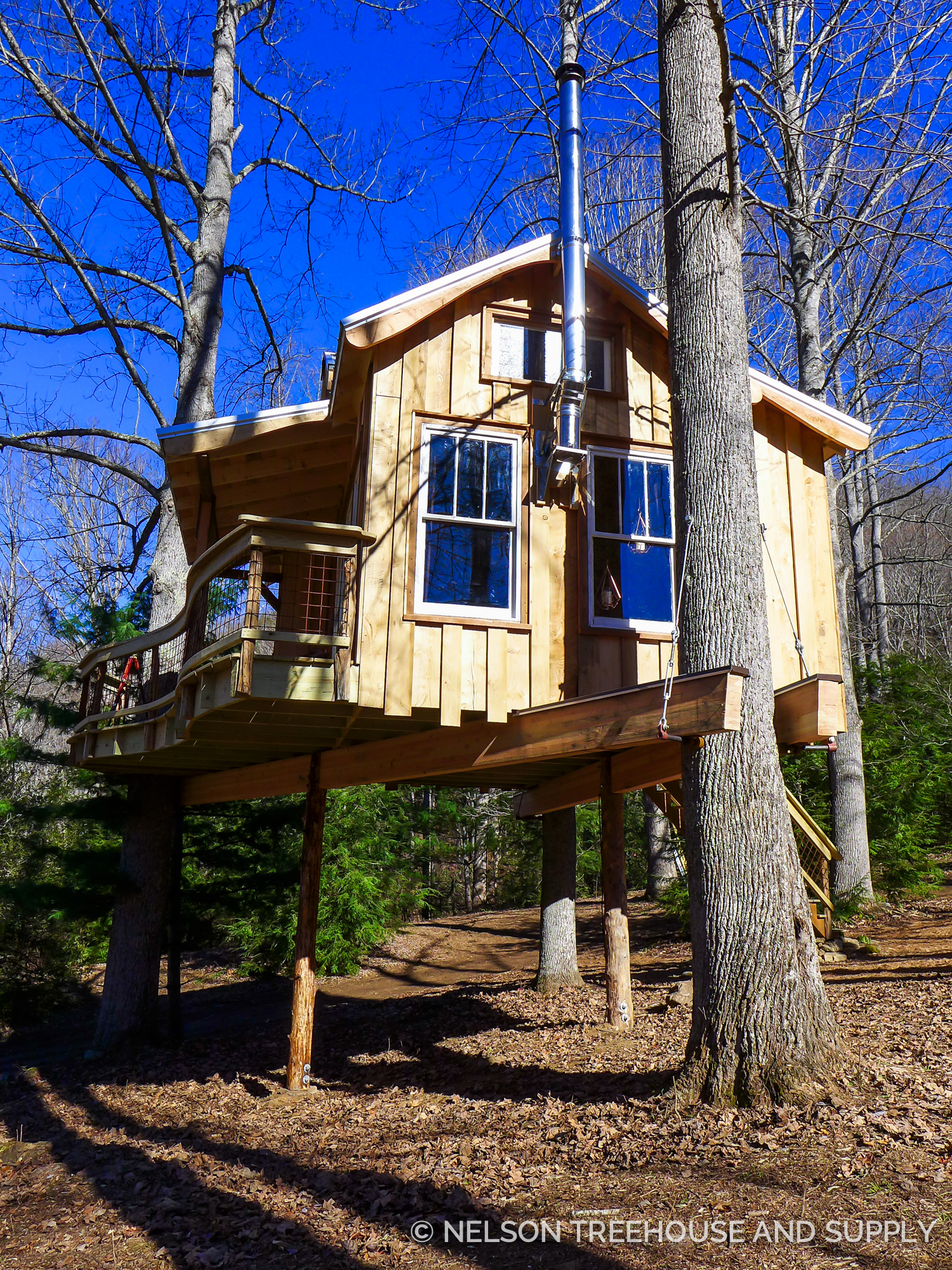 For hardware, the crew installed TABs and a combination of static and dynamic uplift arrestors. Static uplift arrestors provide stationary support, while dynamic uplift arrestors allow the treehouse to move with the trees.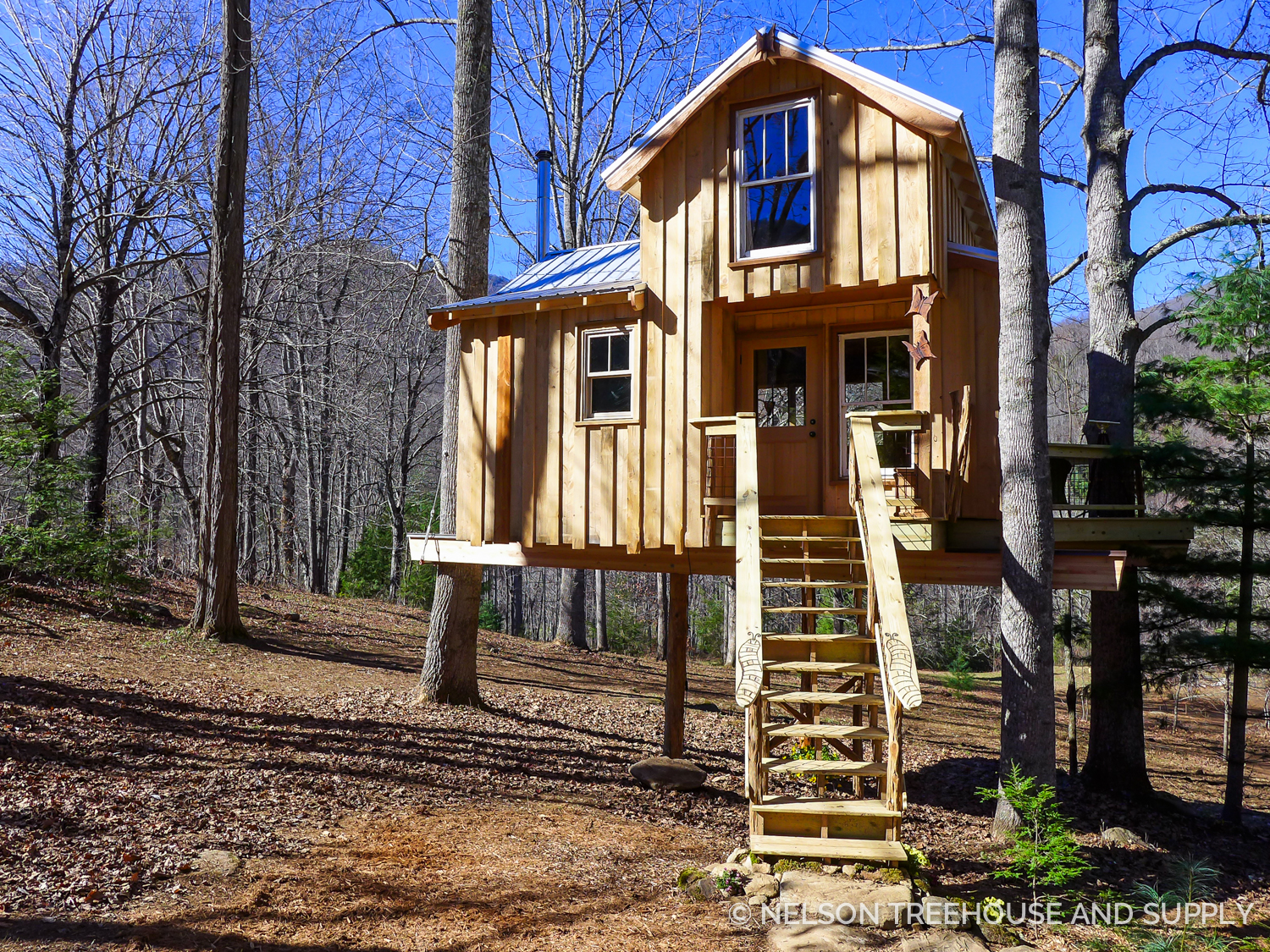 It was a real whirlwind, but the crew had an amazing time building for Charlie and Stella. We wish them a lifetime of happiness and rejuvenation up in the trees!
Which treehouse would you like to tour next week? Let us know in the comments below!
To the trees!