This breezy backyard treehouse on Kauai is the perfect spot for music jam sessions or just some laidback R&R. Its curved roofline and eucalyptus log staircase add an elegant touch, and its soaring crow's nest offers sweeping views.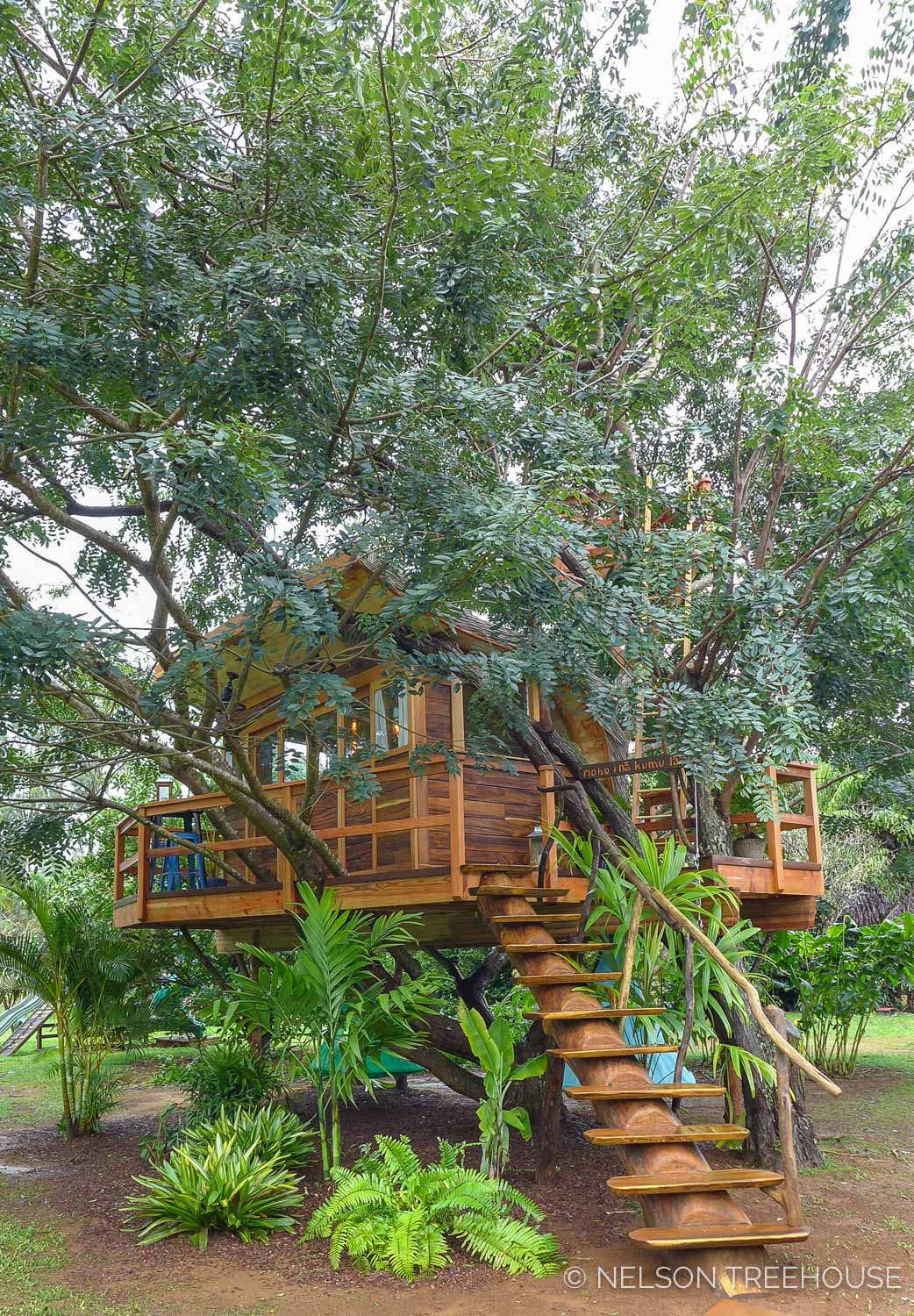 Two beautiful rosewood trees and a couple posts hold the treehouse nine feet off the ground. Our crew crafted the unique staircase from a eucalyptus log.
The undulating roofline alludes to ocean waves.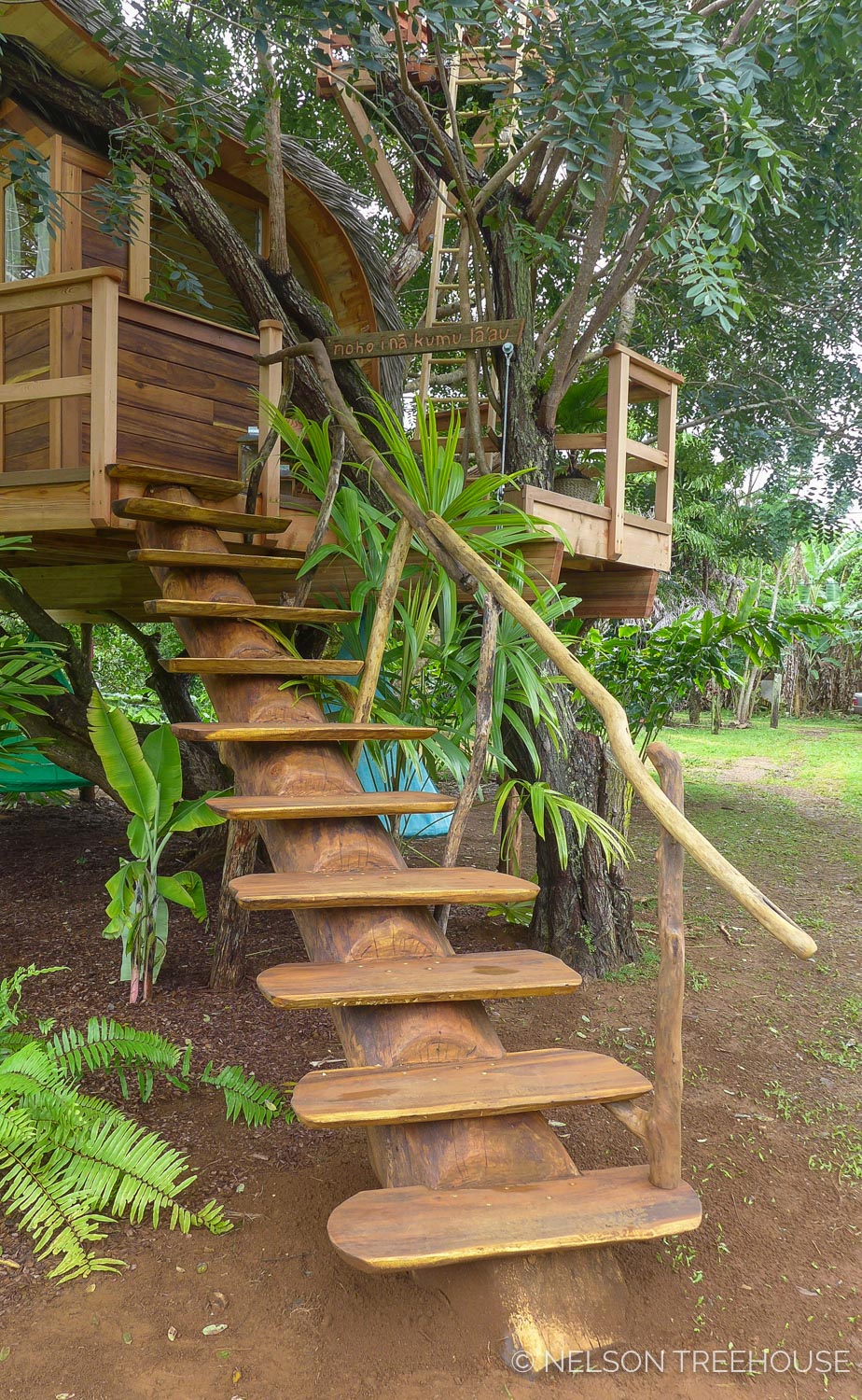 The crew had to use an excavator to haul the log to site, as rolling it by hand proved impossible. They then carved it in place. Both the log and monkey pod wood for the treads were sourced locally.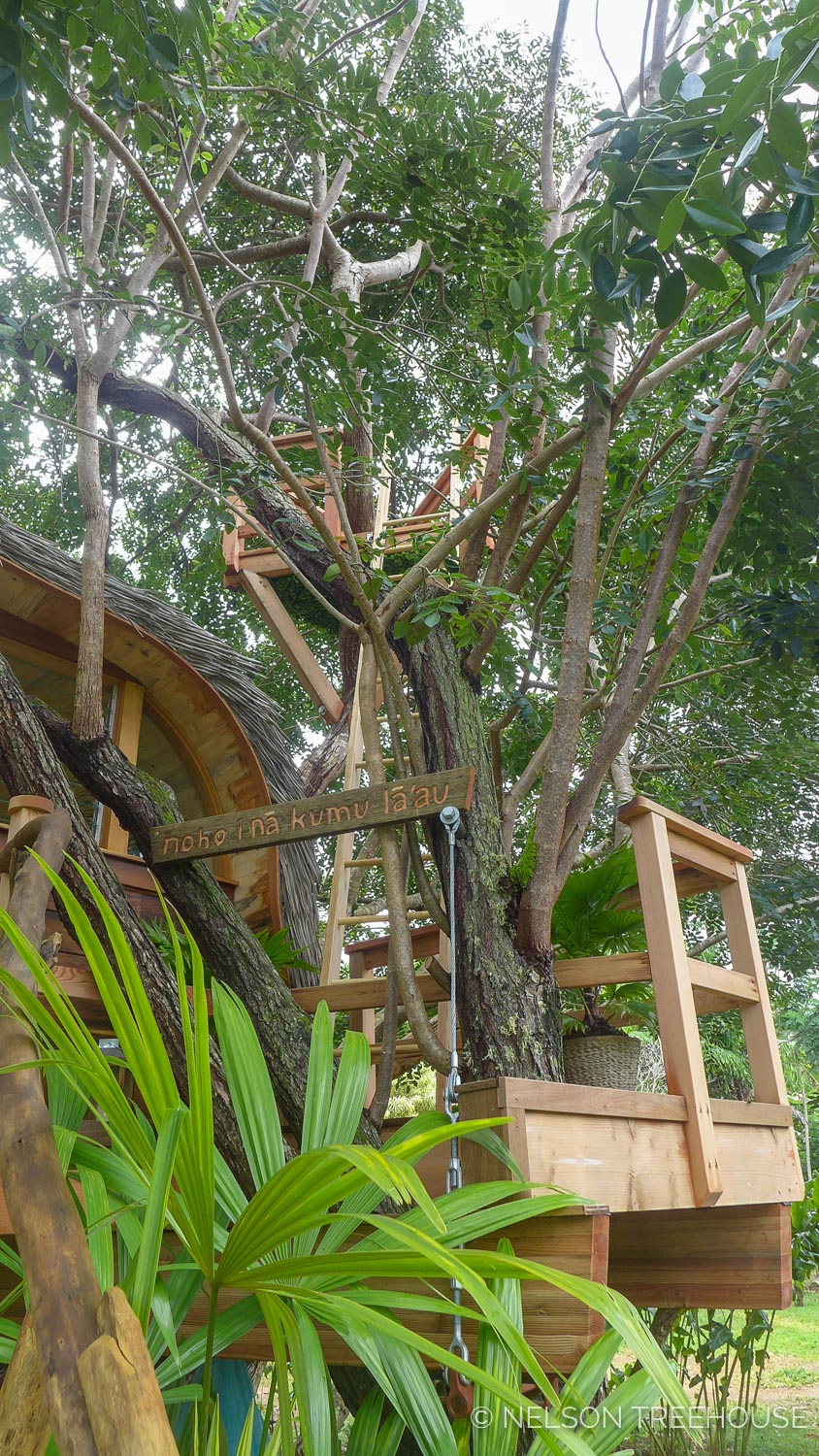 A ladder leads to the crow's nest, which roosts 20 feet high.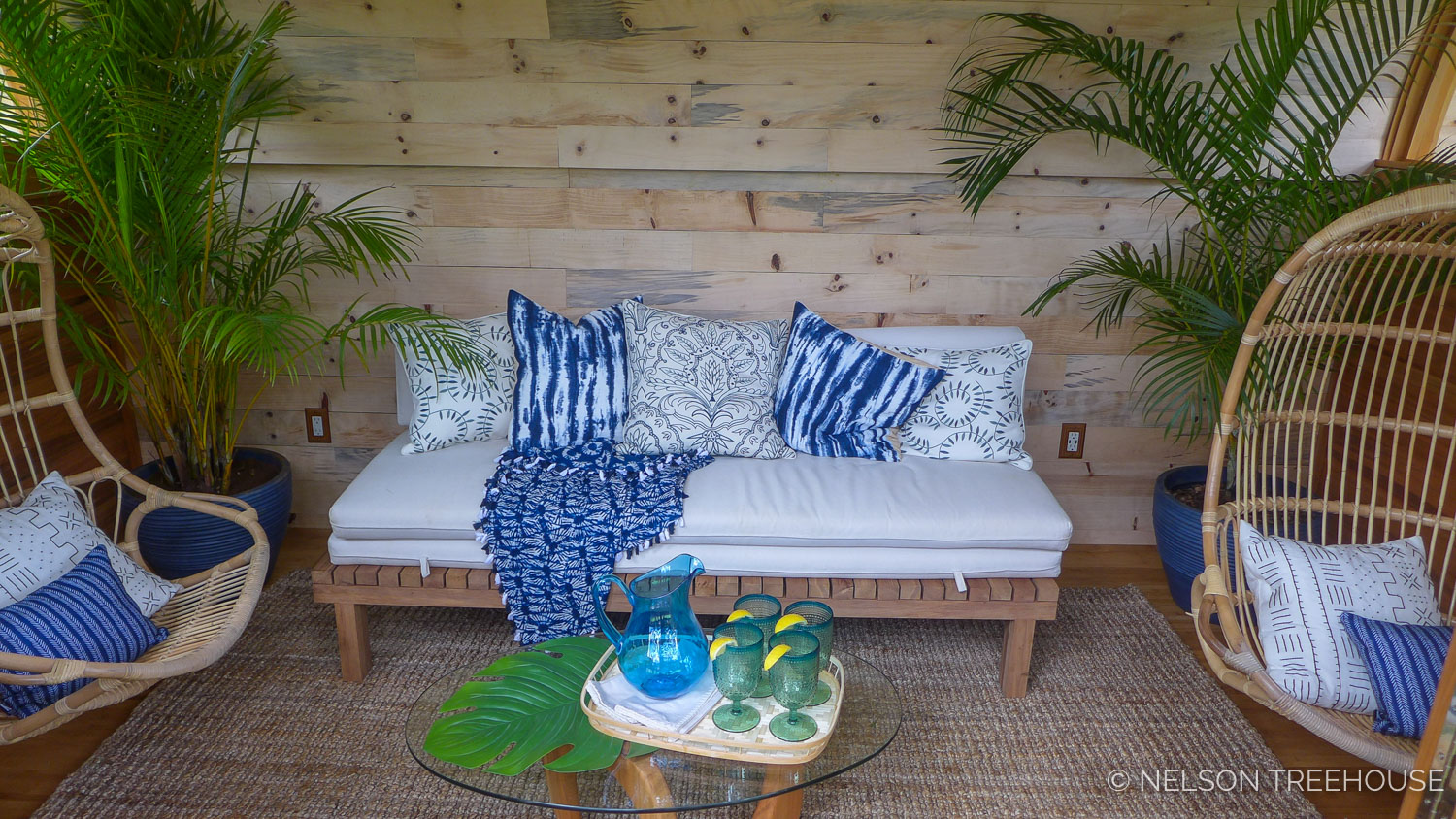 Large sliding doors lead inside from the deck. A daybed and fun hanging chairs make the small interior ultra-comfy.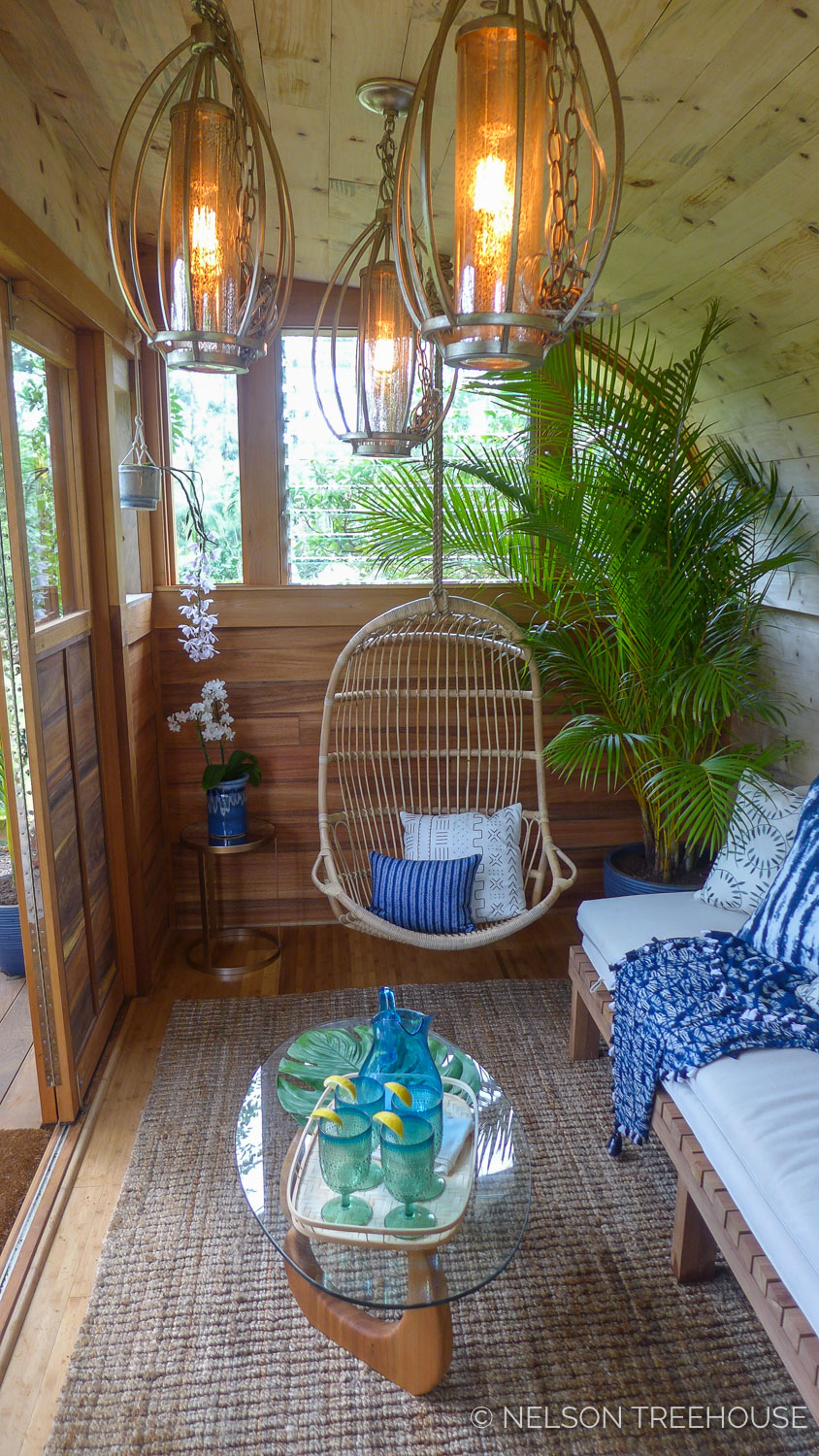 The curved ceiling makes you feel like you're inside the barrel of a wave!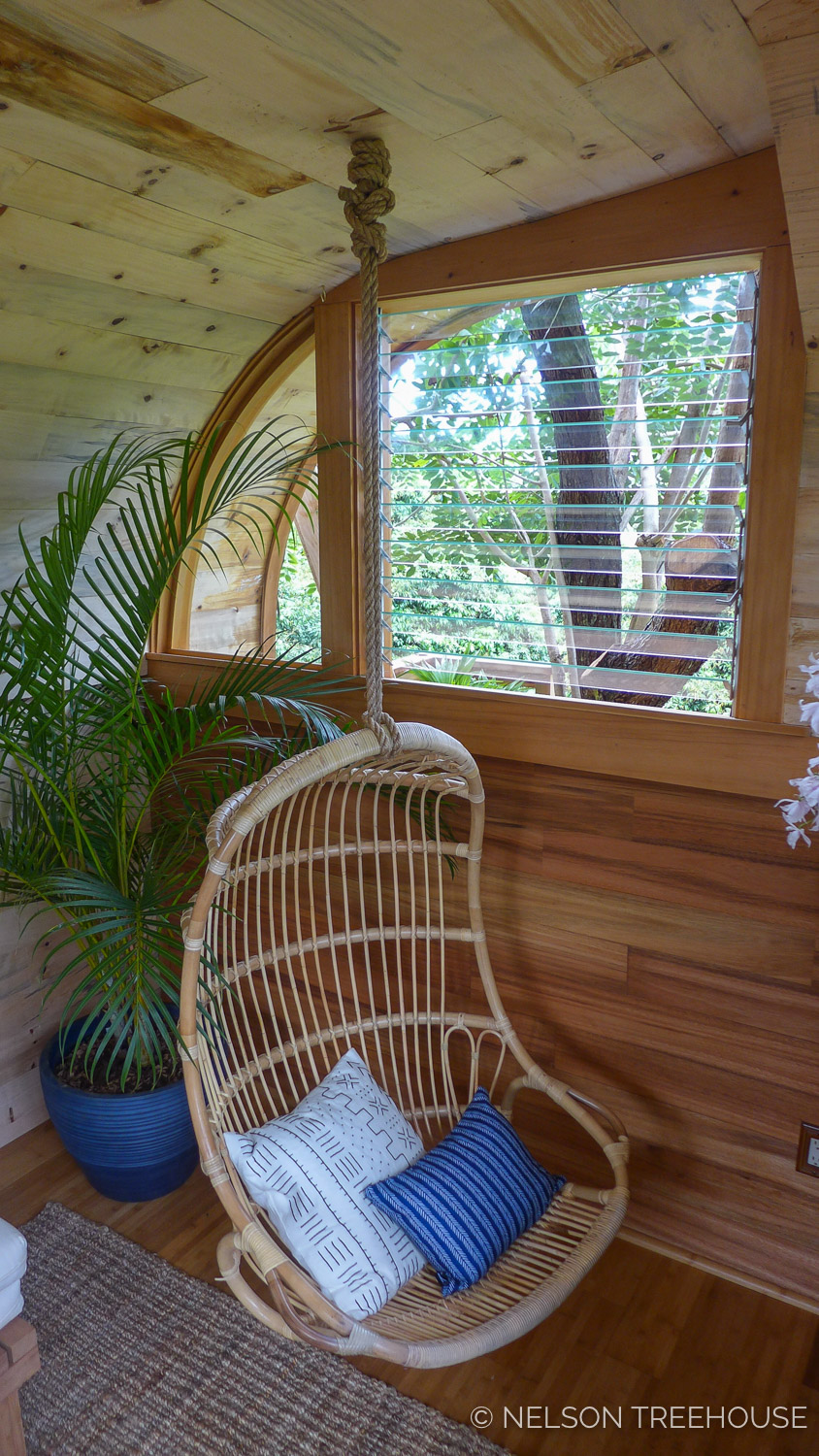 Wide windows and the sliding doors make the small space feel open and airy.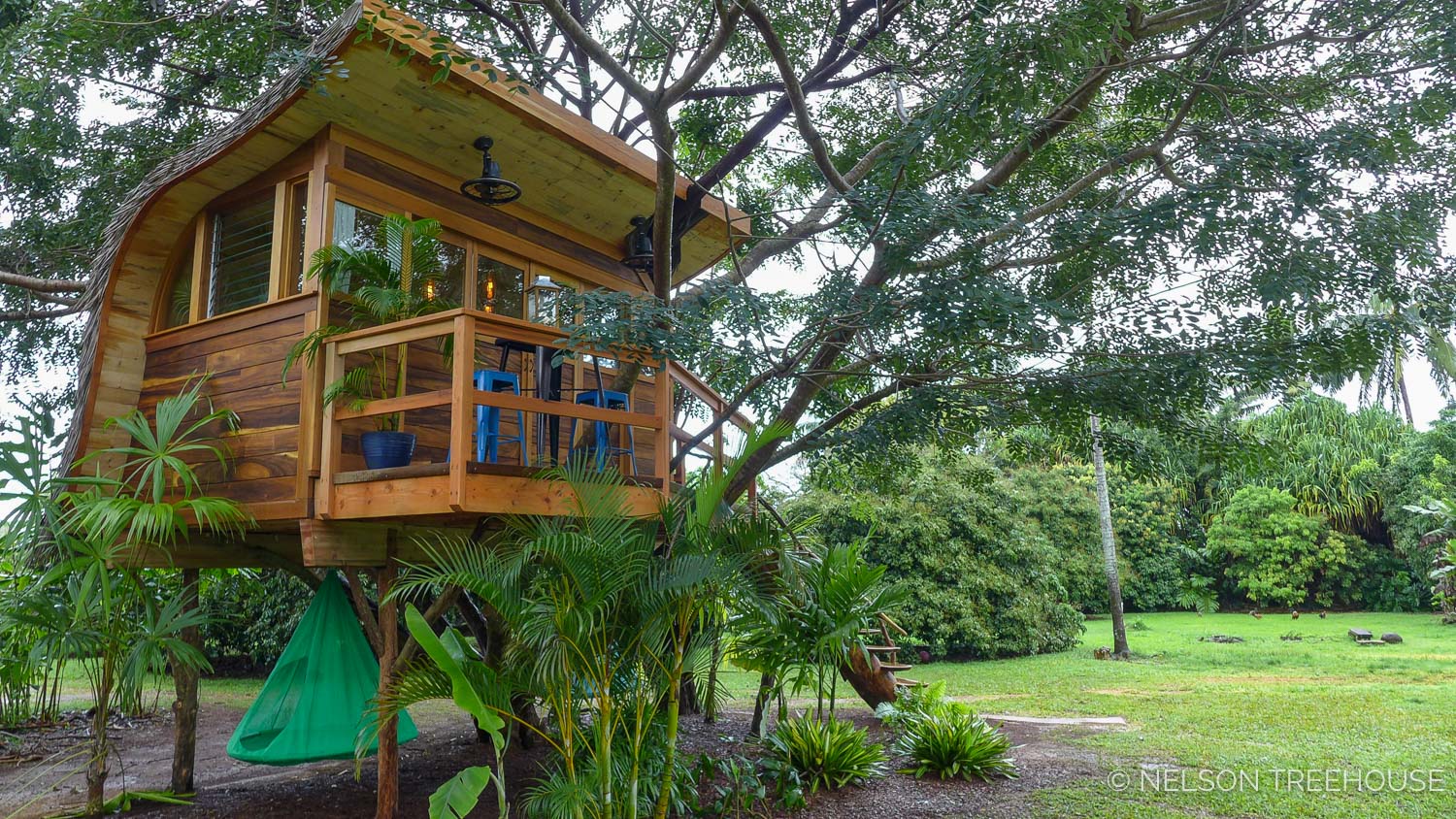 The roof is covered in faux thatch.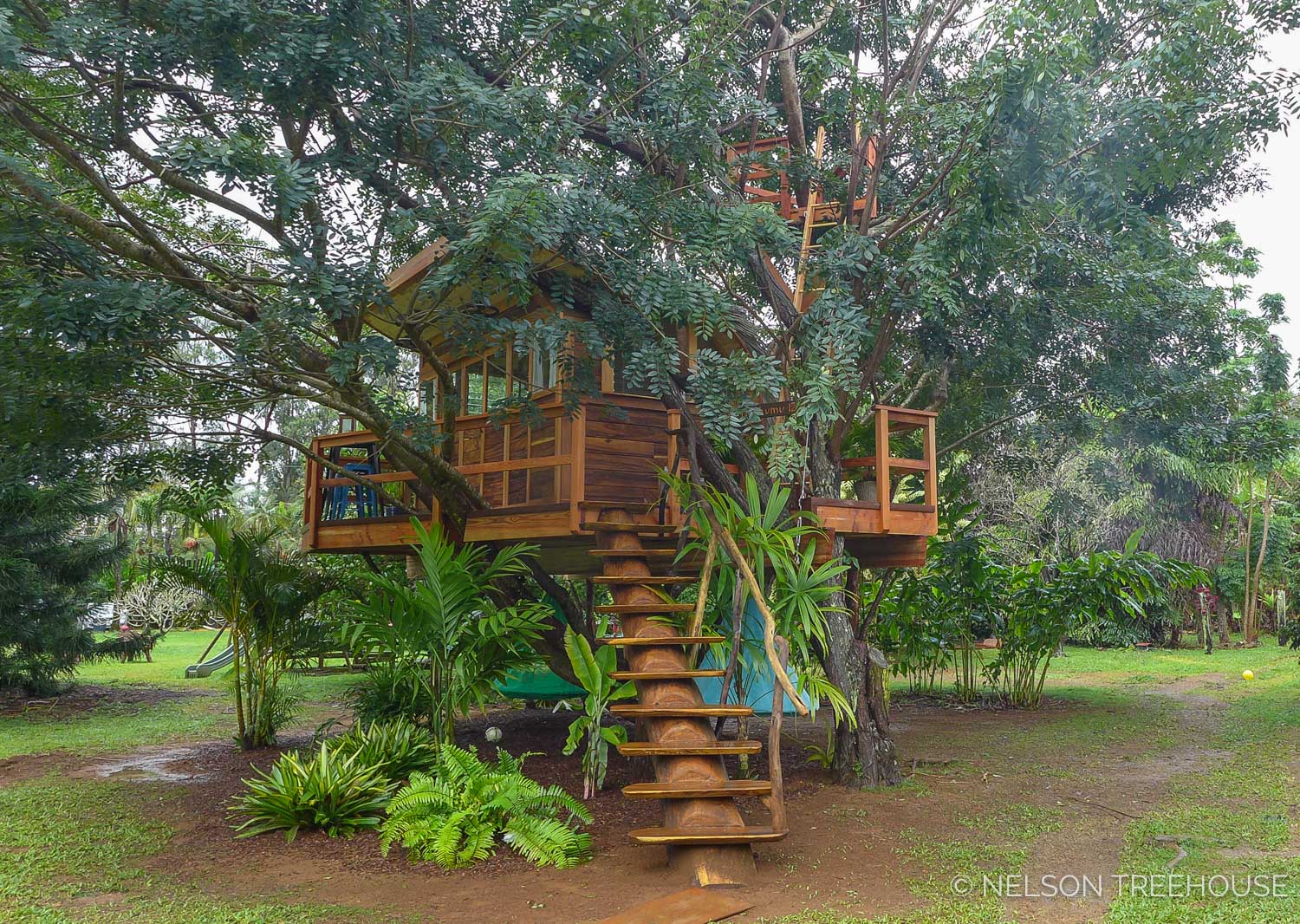 Mahalo for taking a closer look at this fun backyard retreat!
Catch our photo tours each weekend from new episodes of Treehouse Masters.
To the trees!