Last week we explored the building process for the Orcas Island treehouse; this week, we're taking you with us on the reveal of the final product. The clients for this treehouse dreamed of a place that would unite three generations of their family, and would bring their grandchildren together for years to come. Situated in two towering Doug firs and outfitted with a bunk bed loft, kitchenette, murphy bed, and half bath, this treehouse makes the perfect place to fill with generations of laughter and love.
Join us as we tour the completed Orcas Island treehouse!
All photos courtesy of the multi-talented Shane Robinson. Make sure to follow Shane's Instagram adventures at @shanecrobinson and with #treehouselog!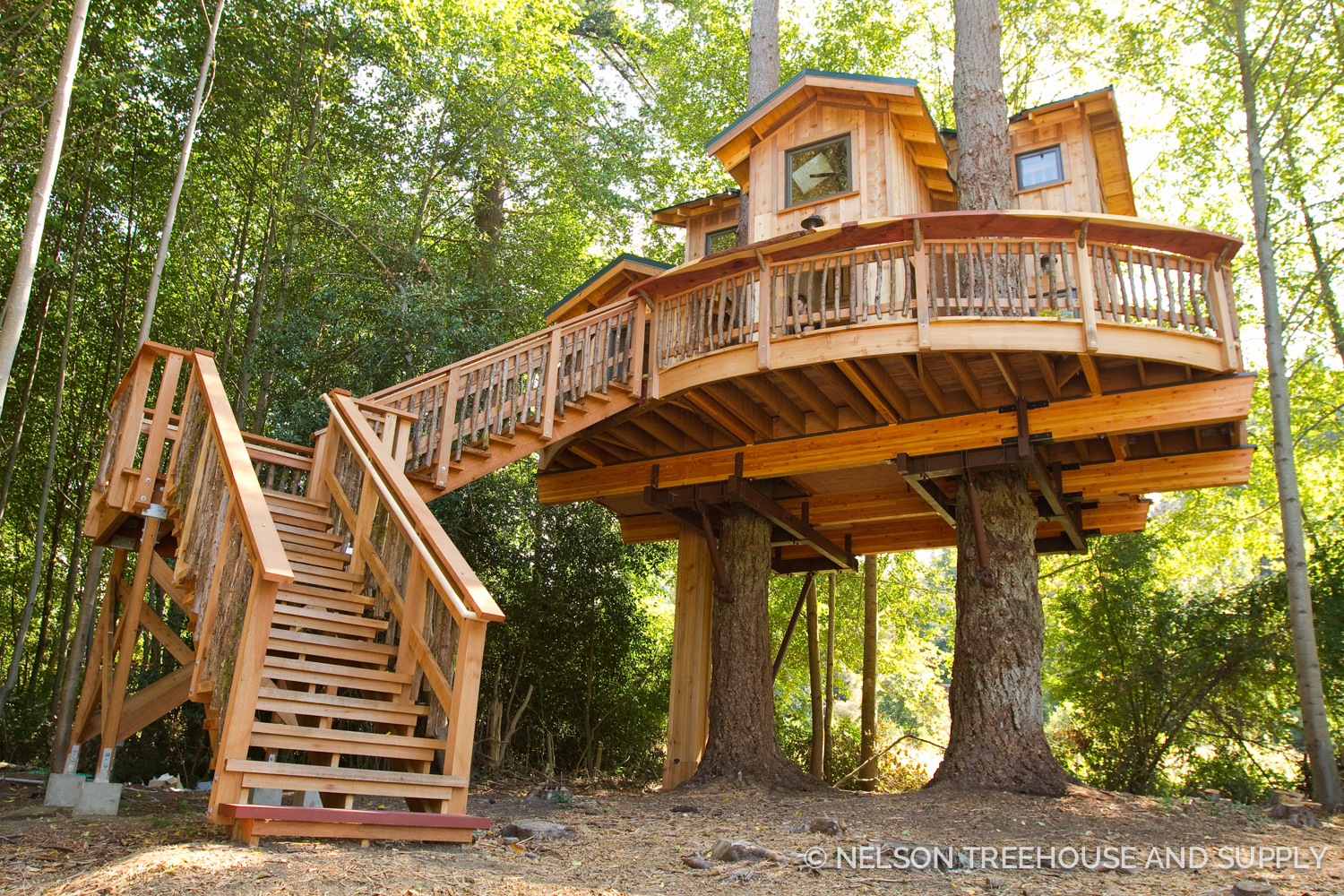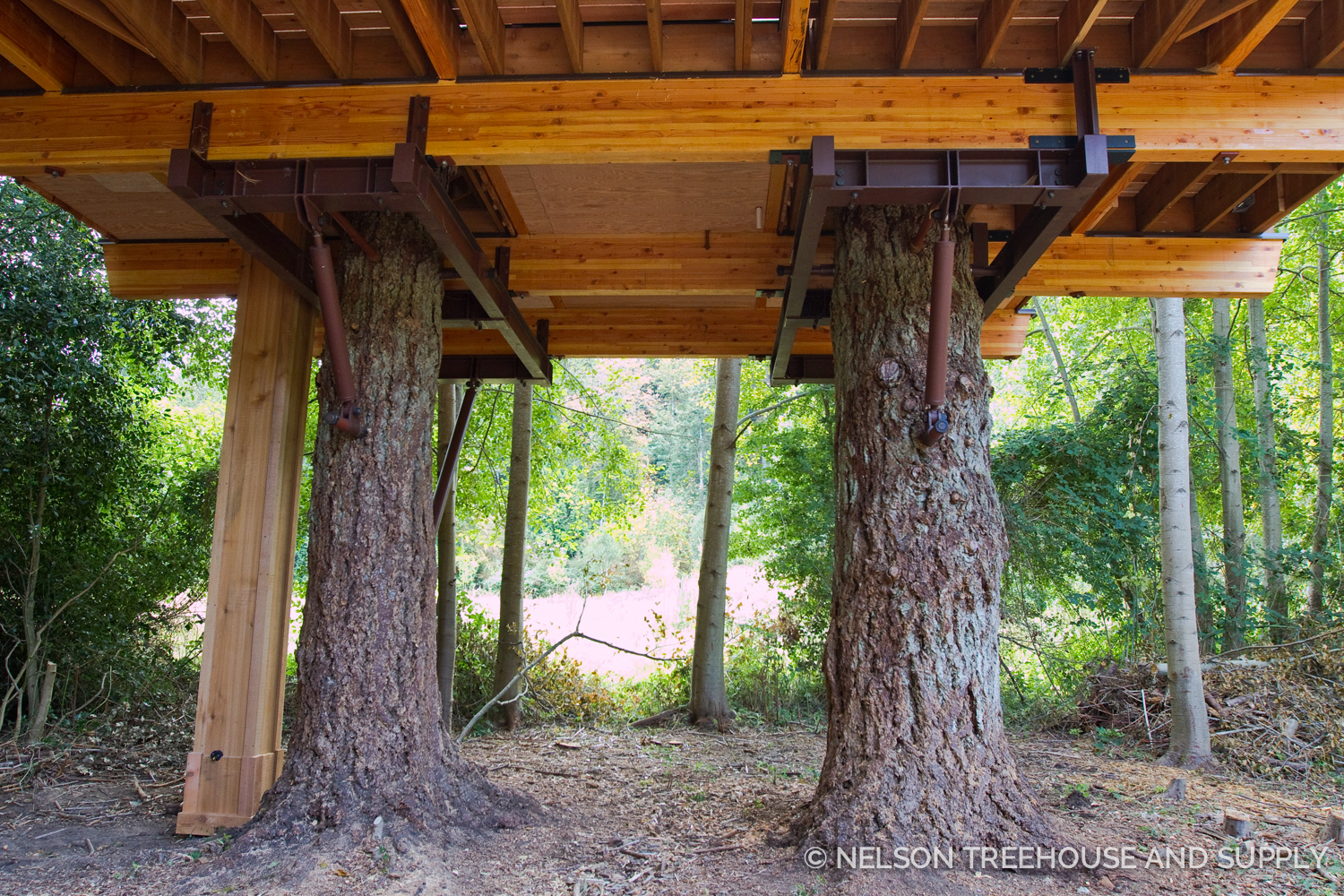 Steel beams, knee braces, and TABs securely shoulder the weight of the treehouse.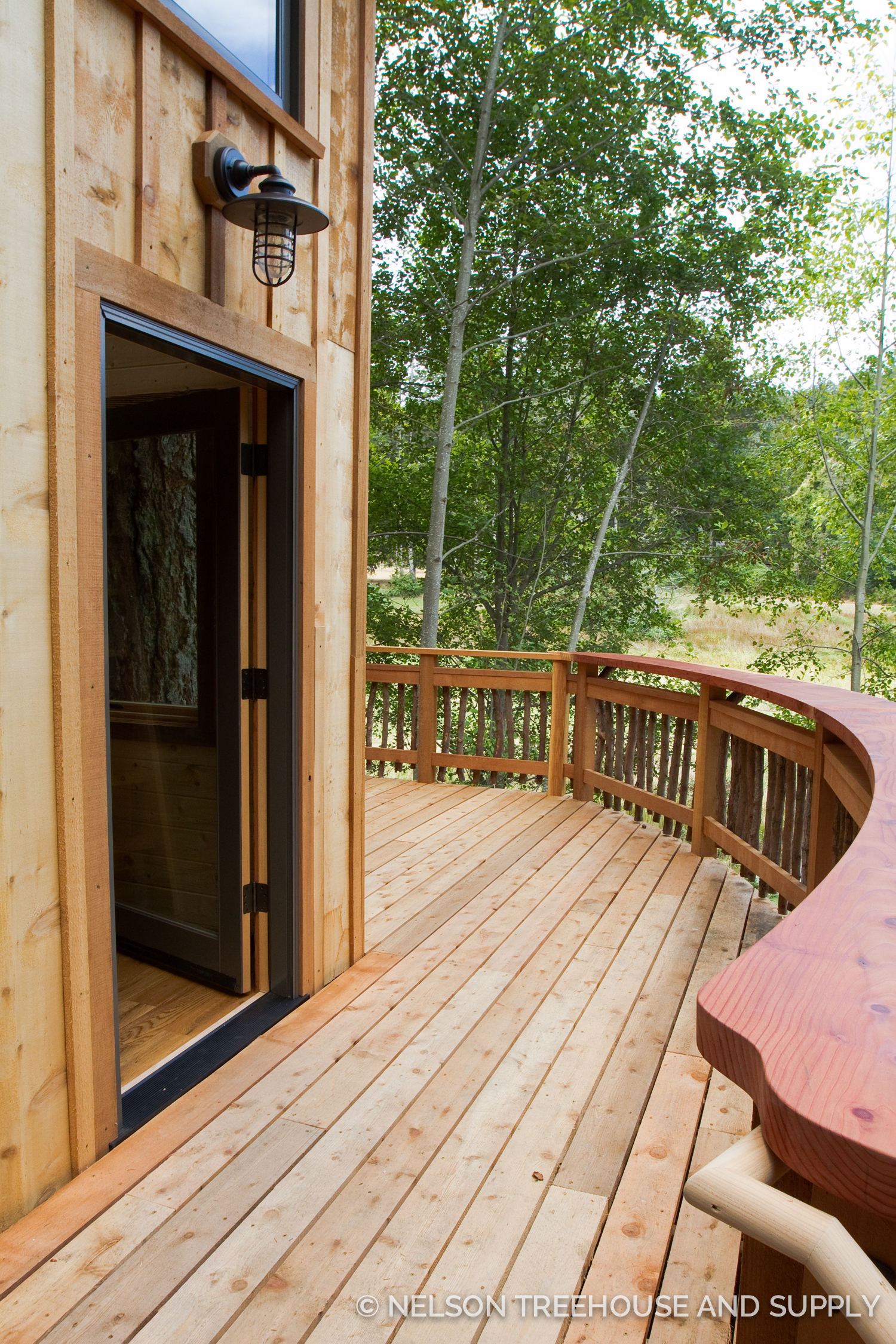 Nelson Treehouse and Supply carpenters Dylan and Ian handcrafted this gorgeous Redwood bar top. Thanks to their handiwork, the clients can enjoy refreshments while soaking in forest views from the deck.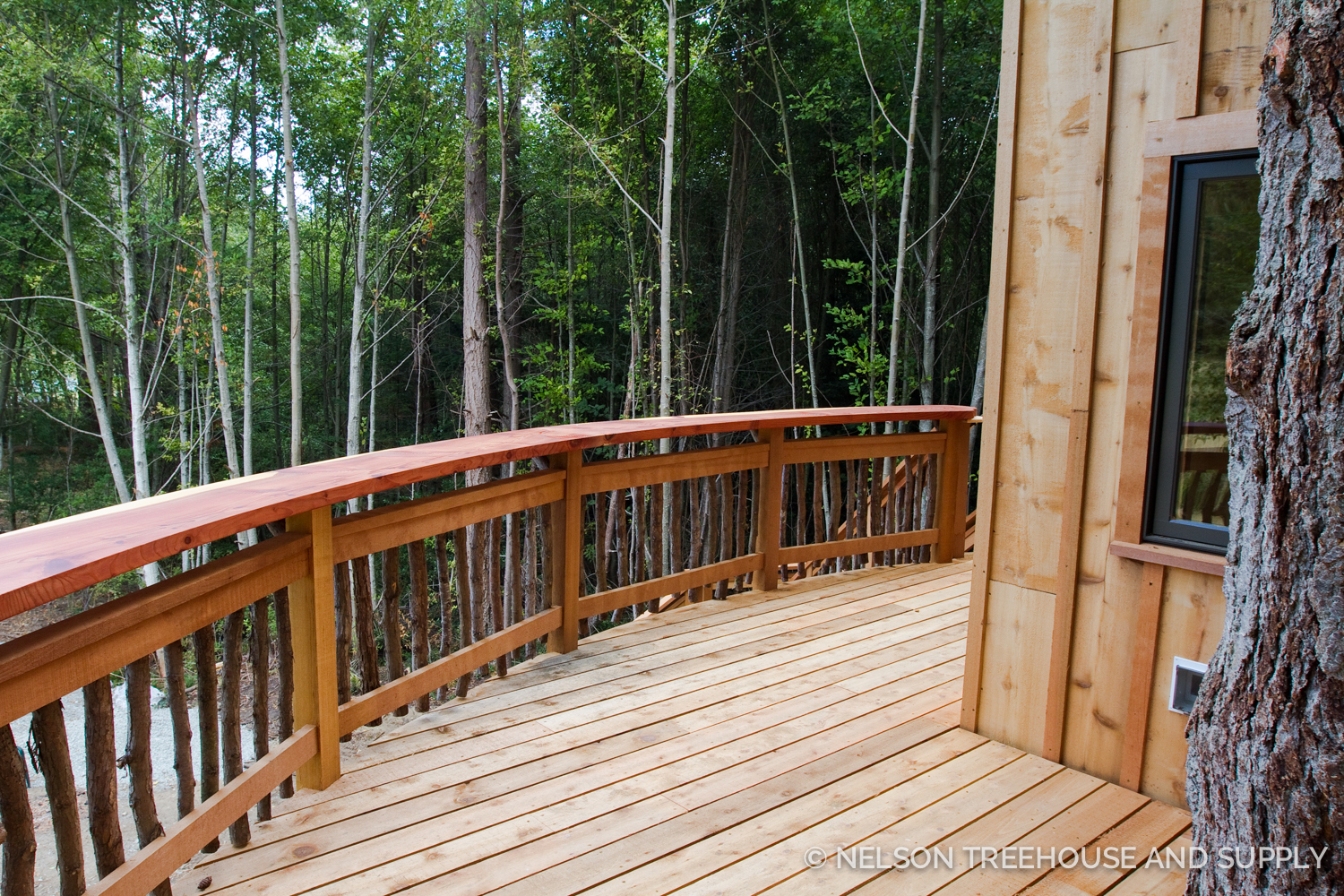 Cedar siding gives a warm golden hue to the exterior of the treehouse.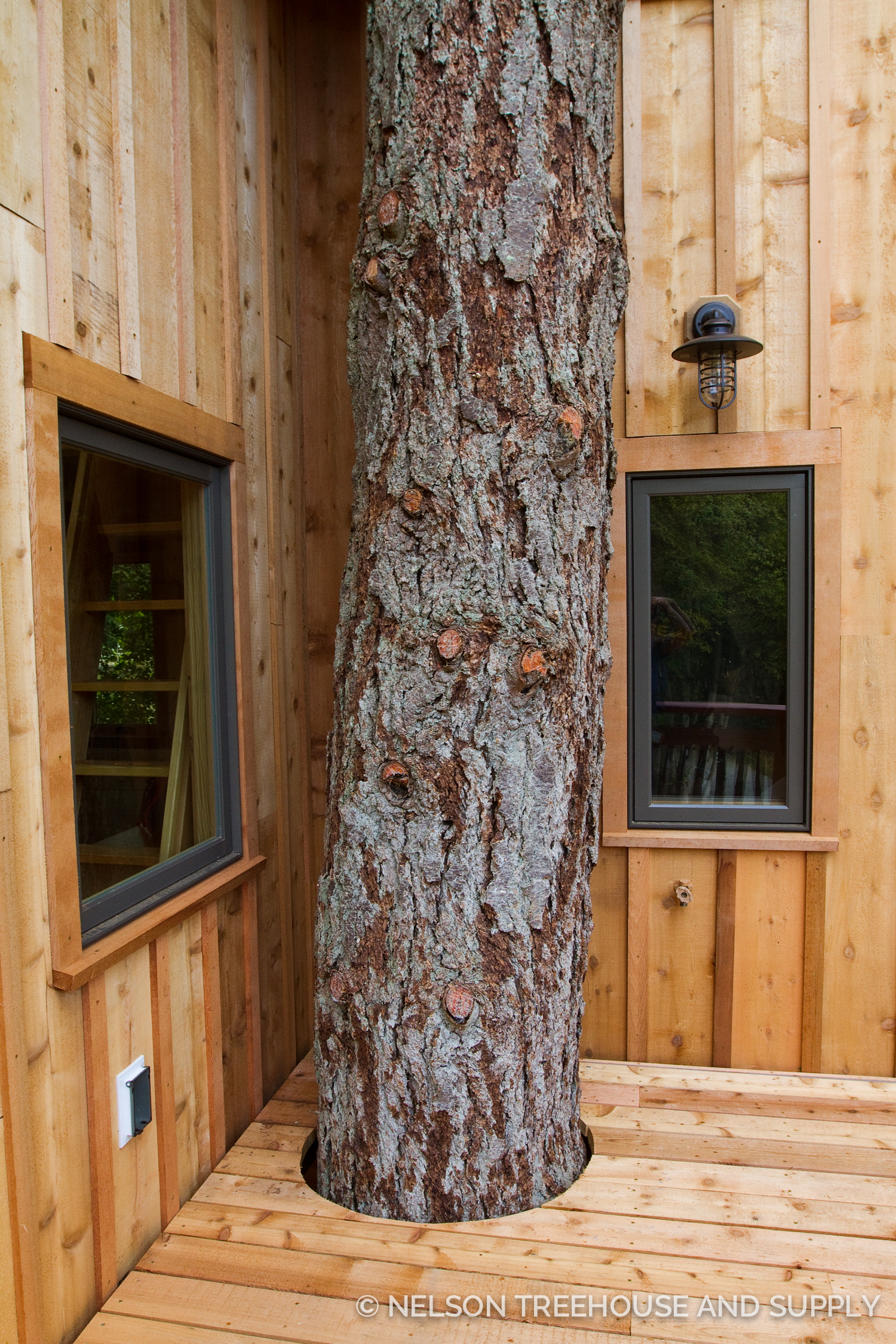 By designing the deck around the support trees, the Nelson Treehouse and Supply crew made sure to draw the focus back to nature and allow the true stars of the structure (that is, the Doug firs) to shine.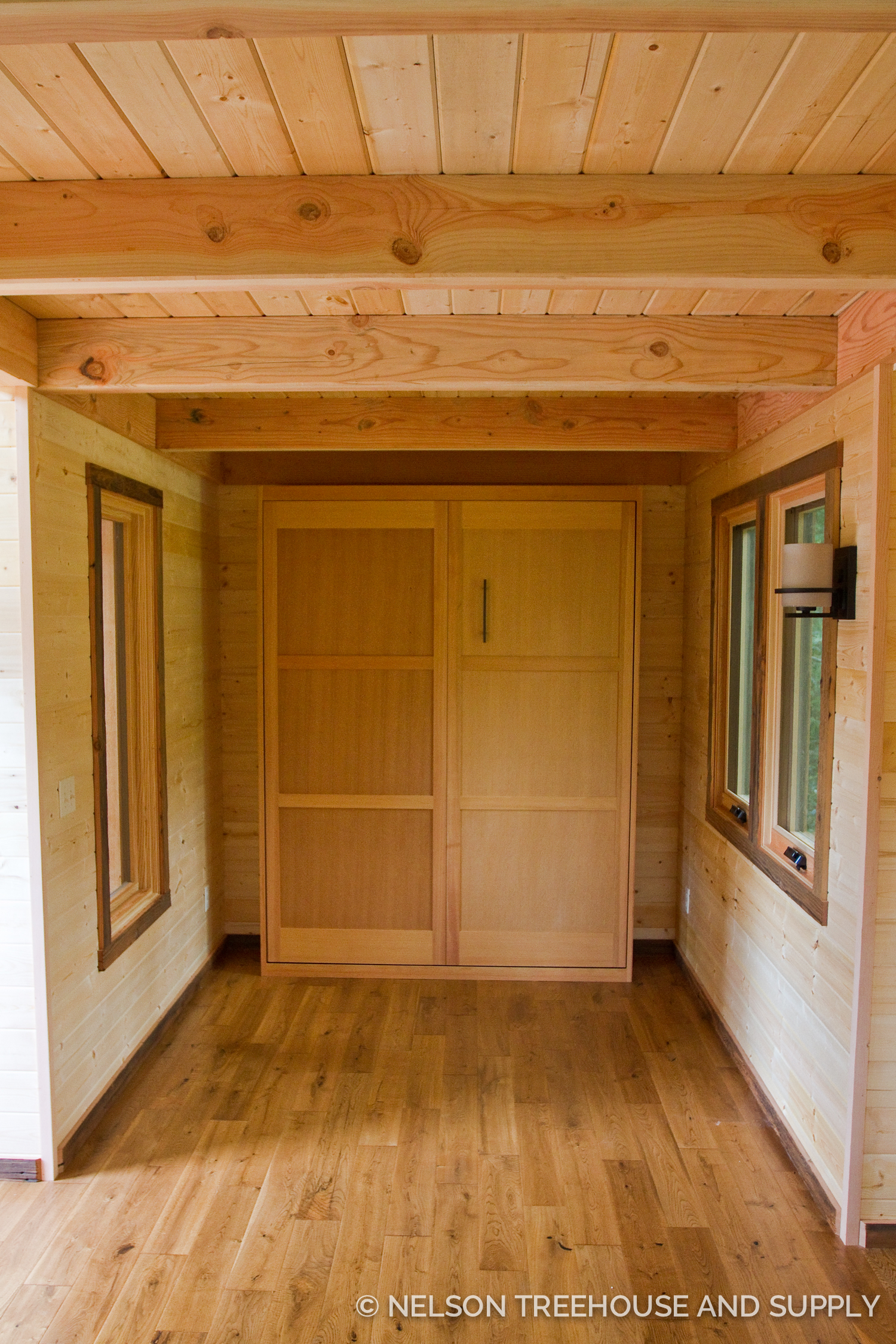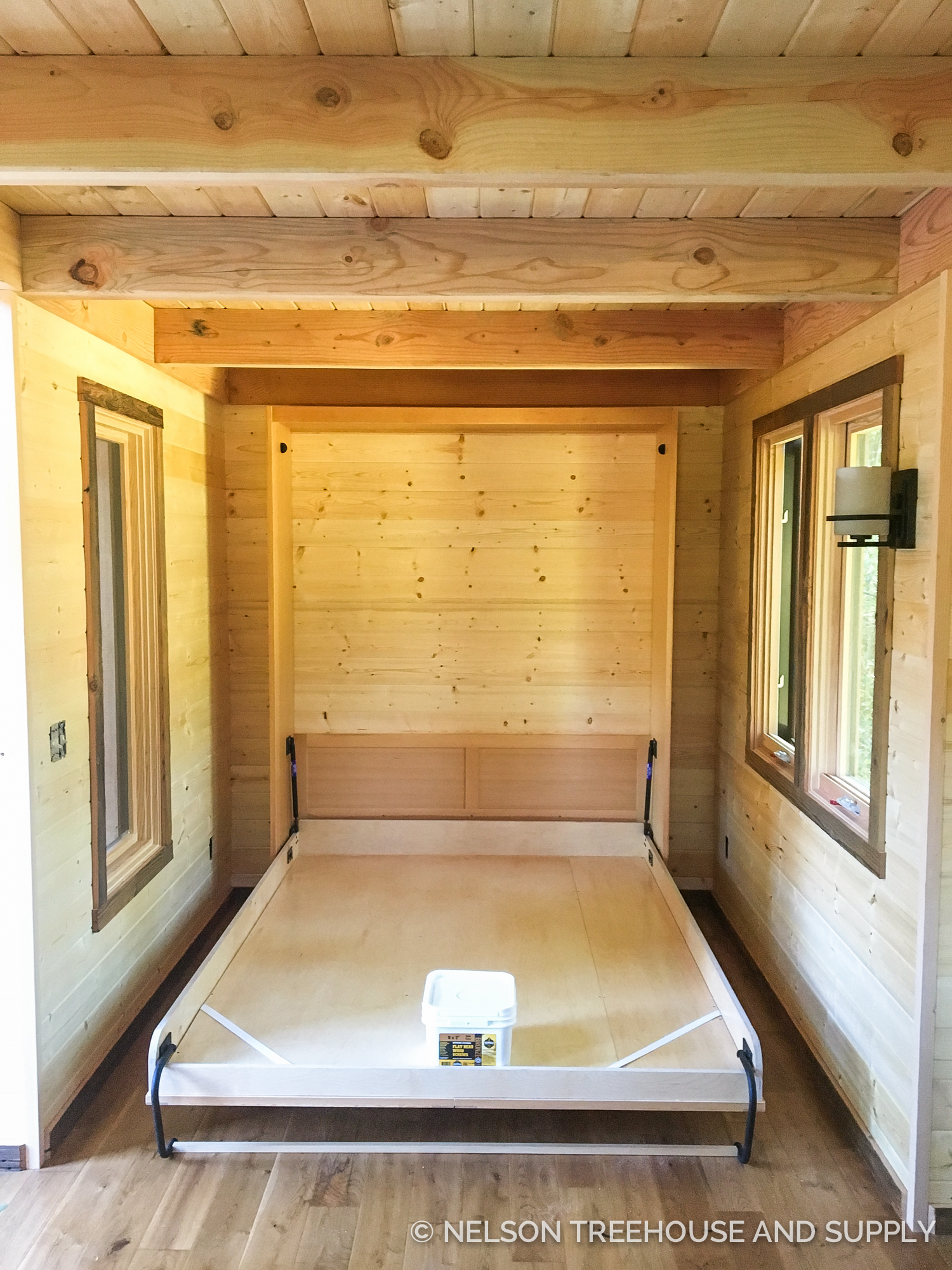 This built-in murphy bed allows the room to do double duty: cozy bedroom by night, airy additional space by day.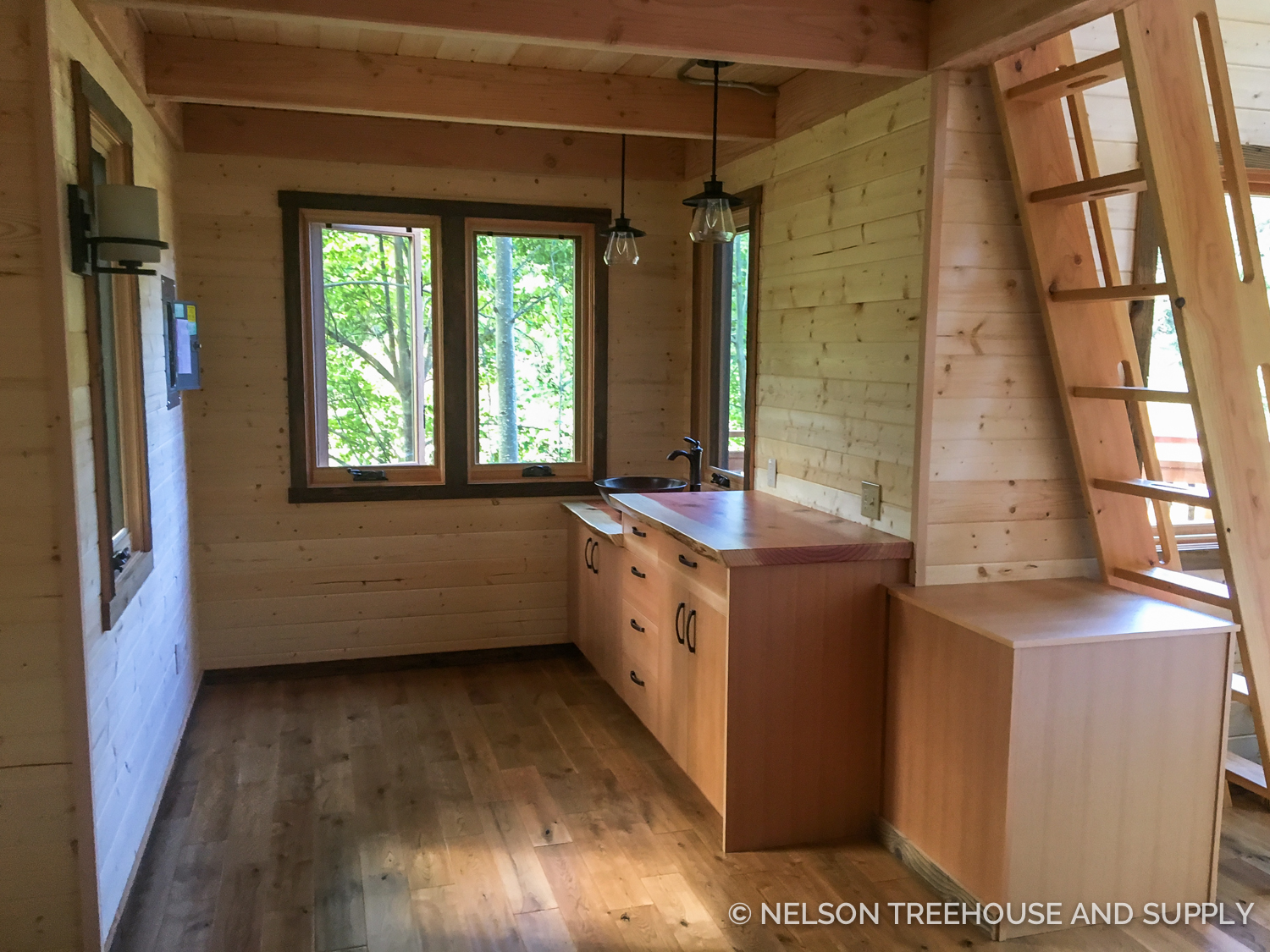 The family won't miss out on forest views while cooking in the kitchenette, thanks to the many large windows.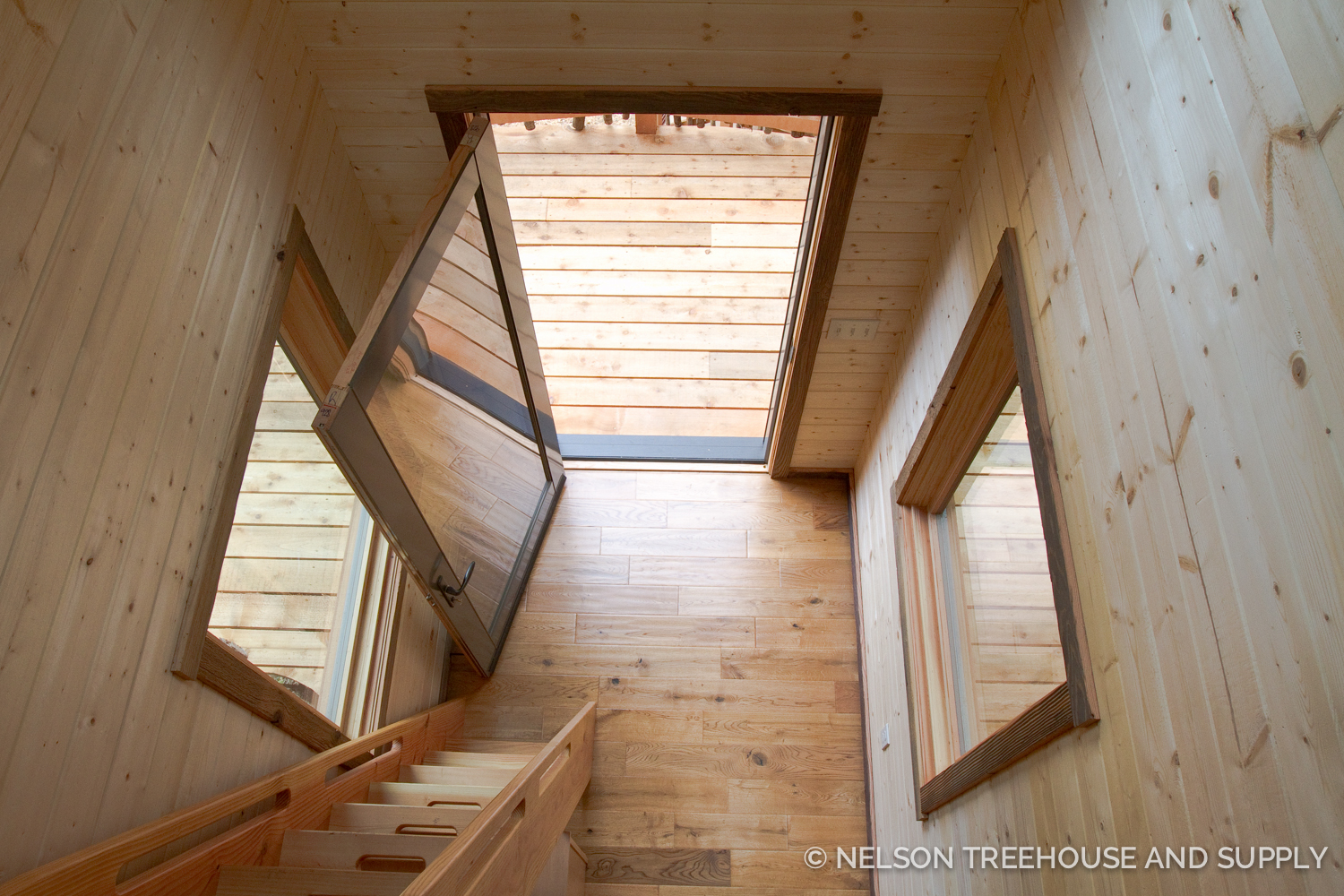 Pine paneling creates a soothing, natural vibe inside and provides continuity with the deck. Window casing and baseboards were milled out of salvaged lumber from an old structure on the property.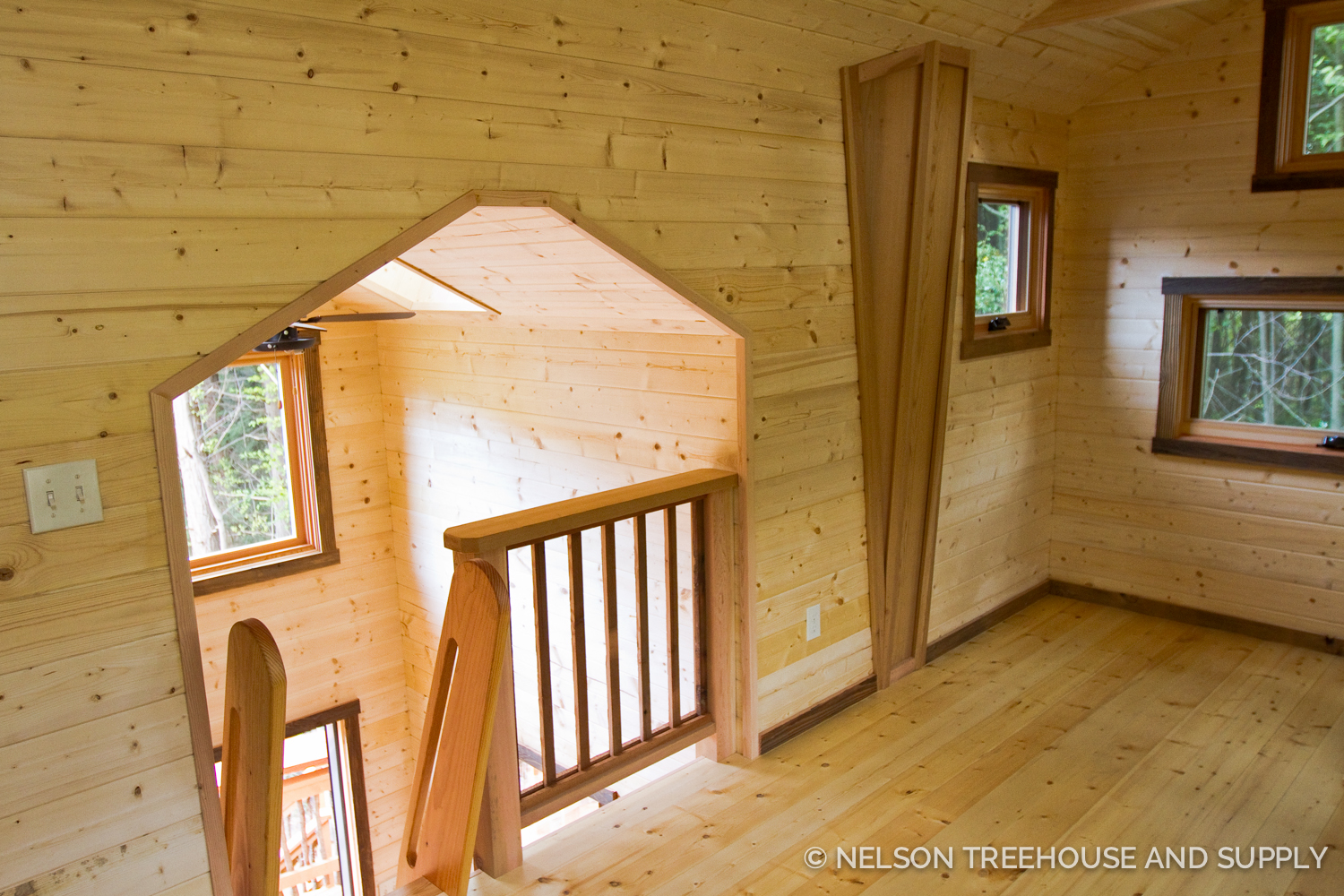 A ships ladder leads to the loft bunk room. Learn how to make your own ships ladder with our DIY tutorial.  Also, note the special paneling we had to do to allow the trees more room to grow and sway in the breeze.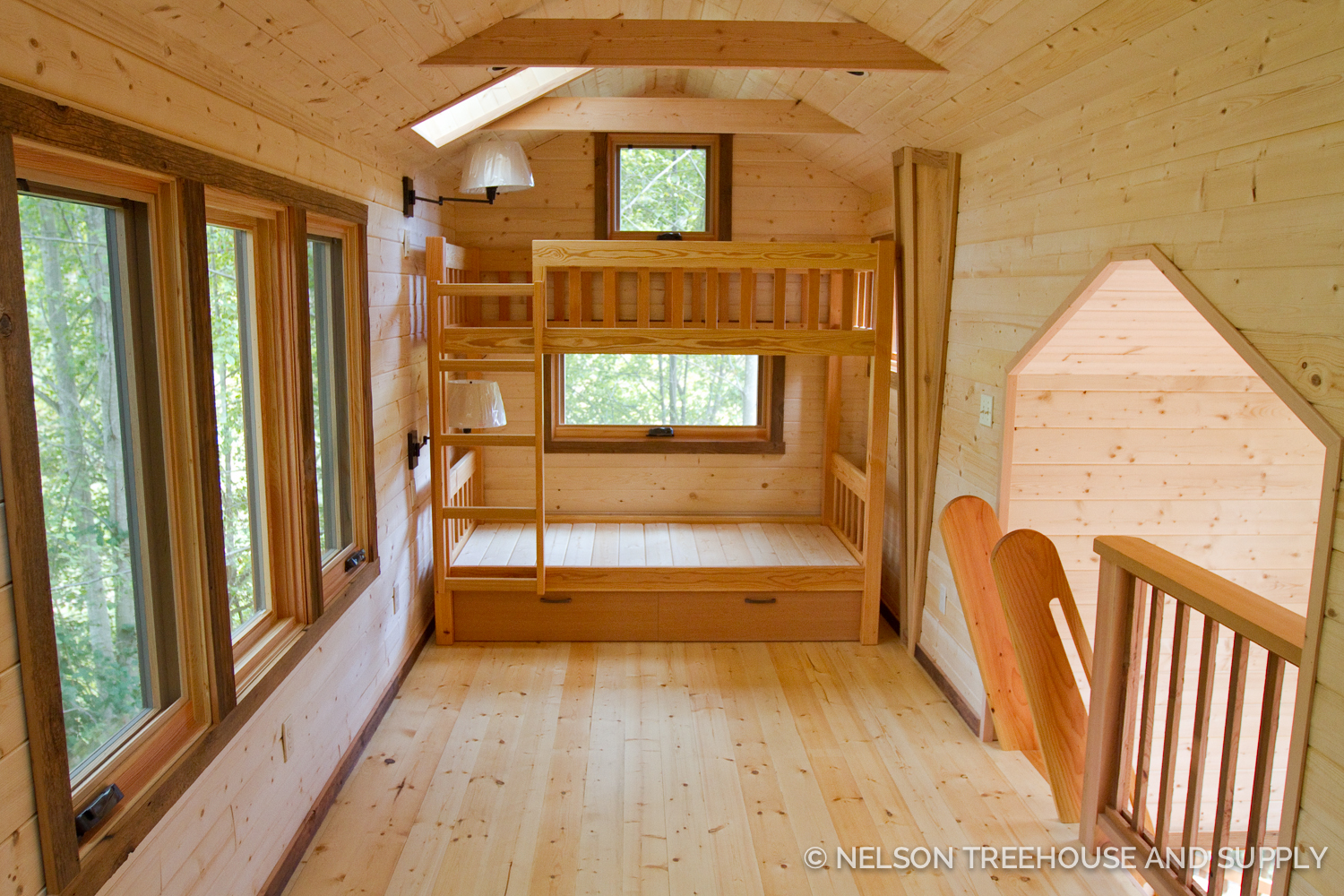 The client's grandchildren will love sleeping and playing in this arboreal loft!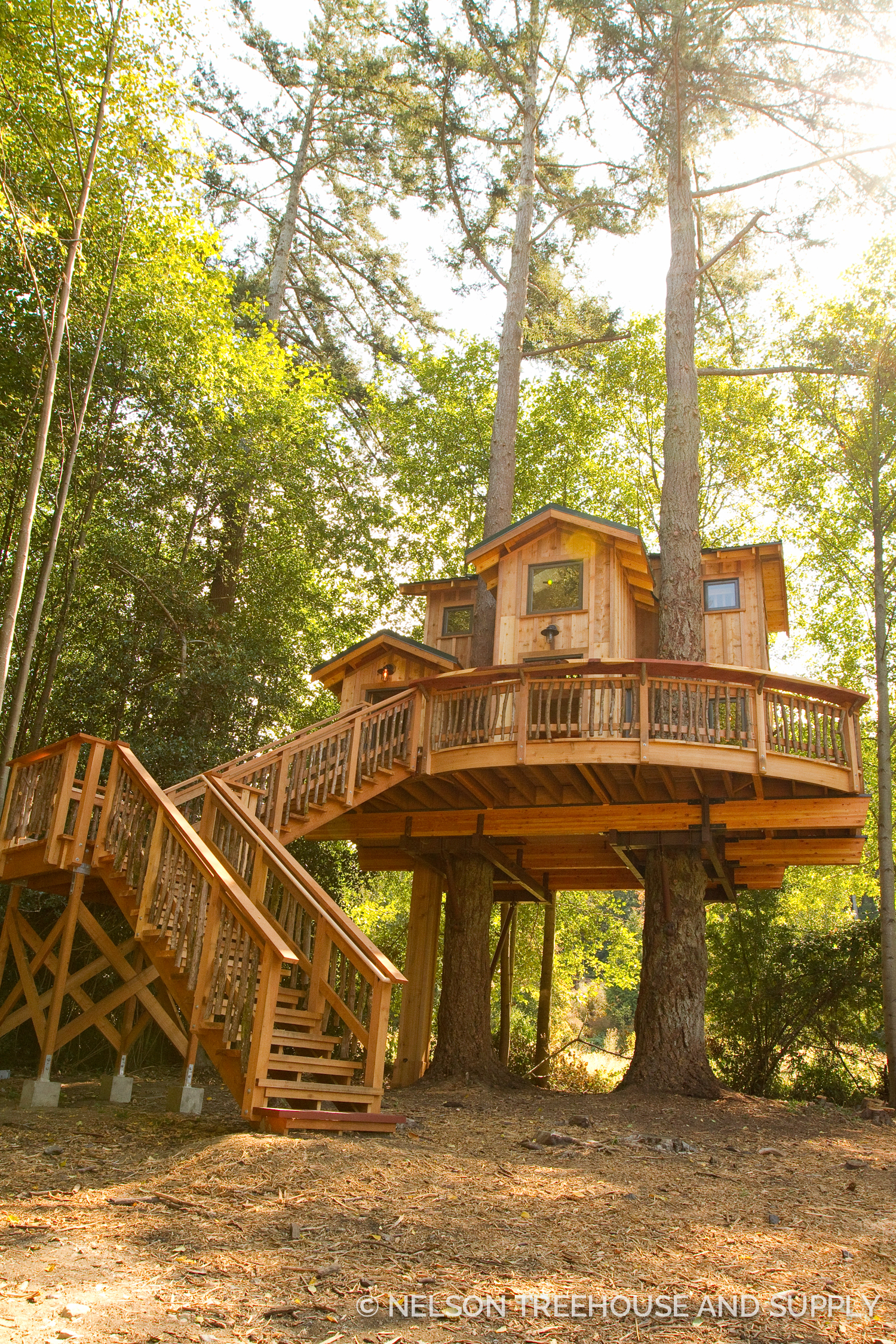 The Orcas Island treehouse was one of our crew's favorite builds of the year. The treehouse complements the beauty of the place; we're so grateful to be invited to travel to and build in such incredible locations. We wish our client's family many years of happiness up in the trees.
Let us know what your favorite part of this treehouse is in the comments below!
To stay updated on Nelson Treehouse happenings, follow us on Instagram and Facebook, and subscribe to our mailing list.
To the trees!