Dear treehouse friends,
This year has brought much adventure to our lives, with the greatest yet to come: the arrival of my first grandchild! Emily and Patrick will be welcoming their baby any day now. As you might imagine, this is a breathlessly anticipatory moment for my family.
In the spirit of new beginnings, I'd like to spend some time reflecting on the past year: the many people, places, and experiences that have brought us to this tremendously exciting point.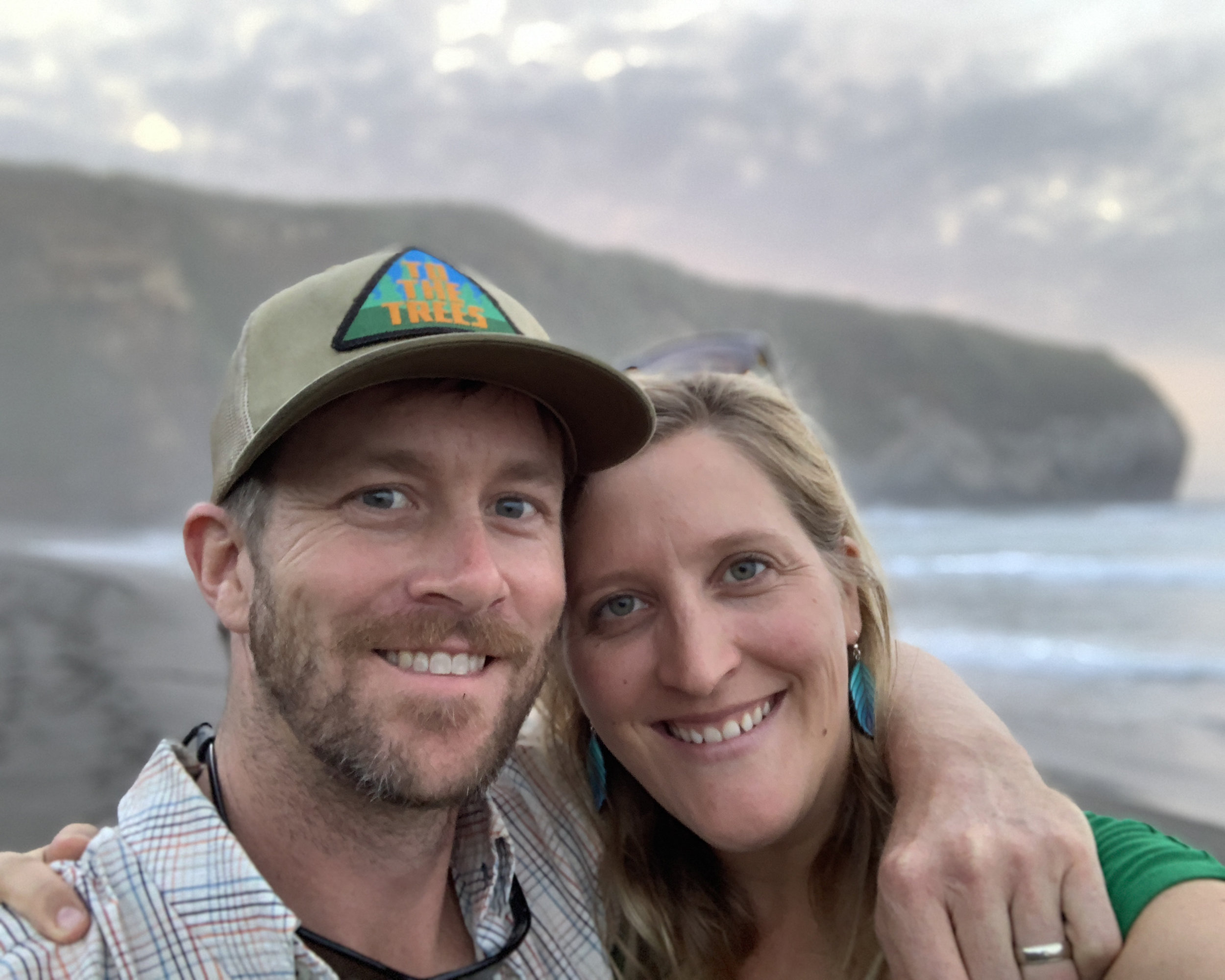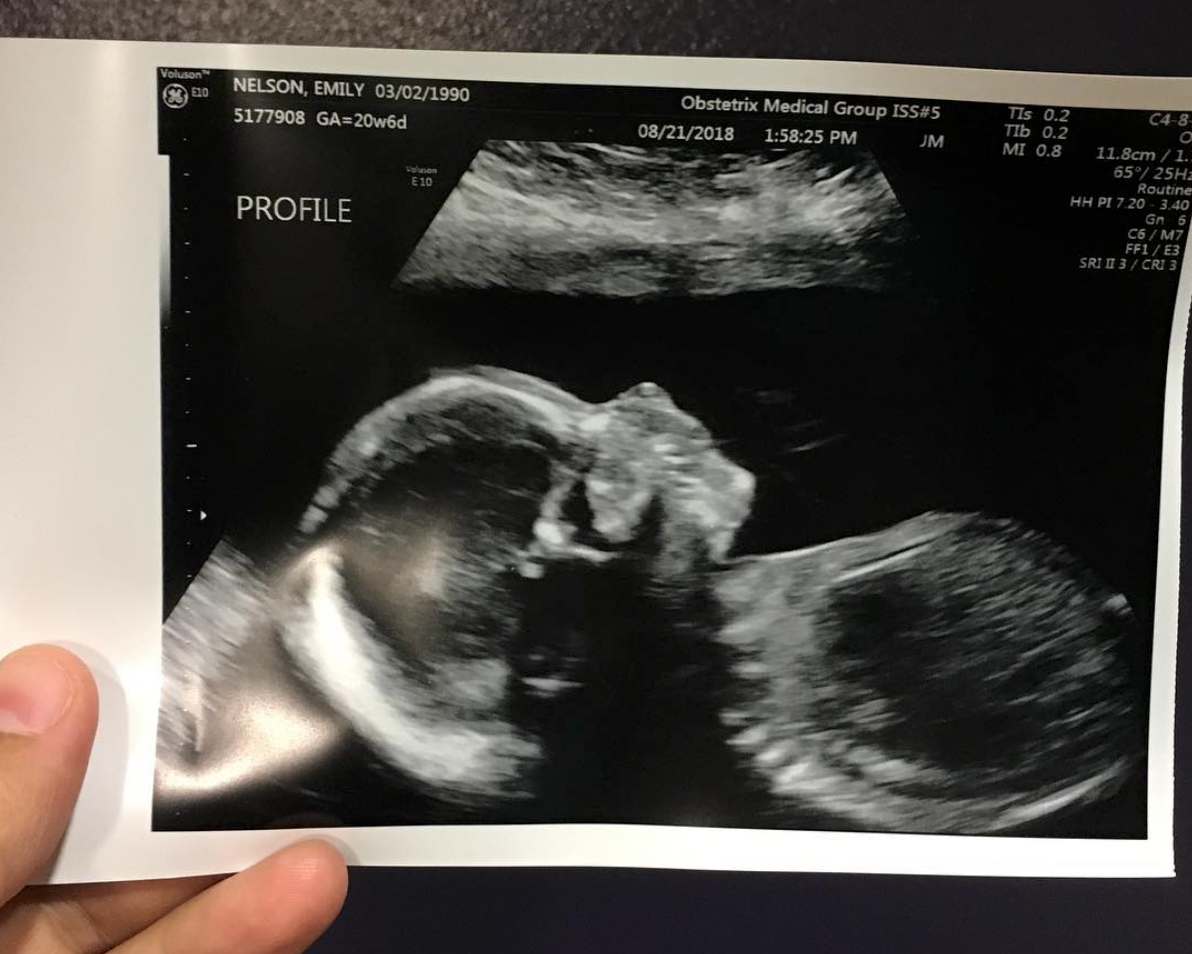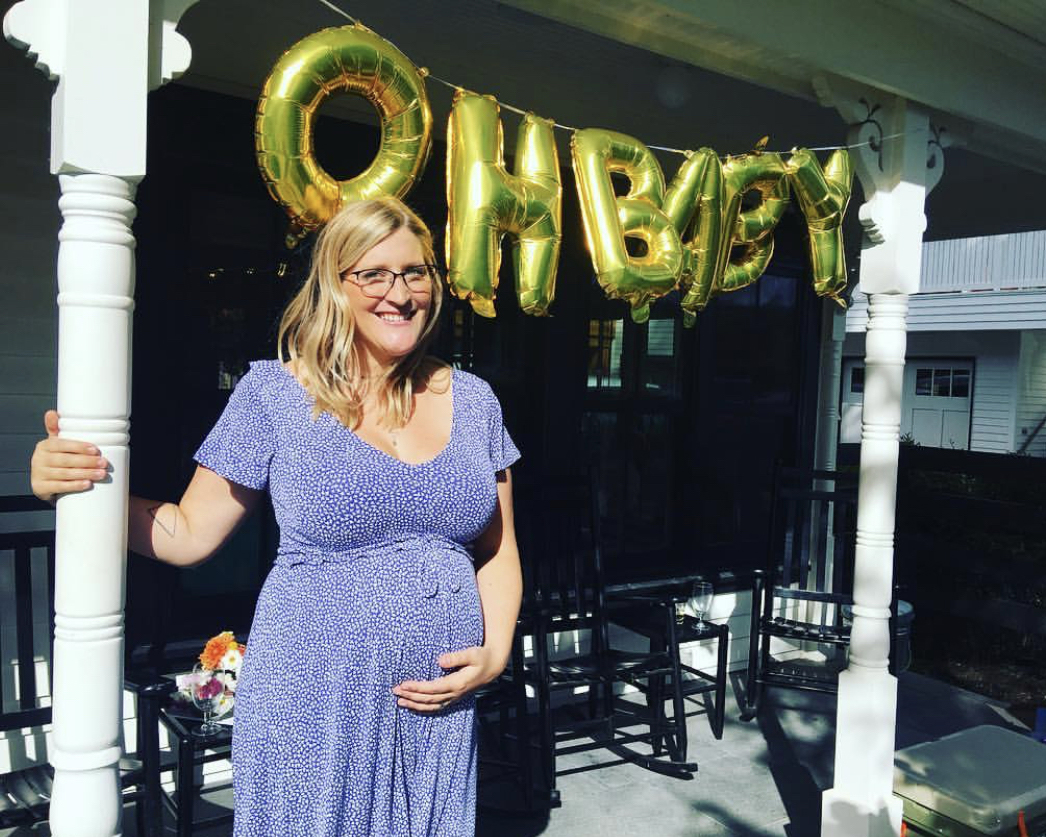 In January, we premiered our 10th season of Treehouse Masters. Season 10 took us all over the country: from the forests of Maine to the basketball court with Shaq. (Remember that time Shaq schooled me?!)
When I look back on our projects this year, I immediately think of the incredible people we had the privilege of building for. What inspires me most about the work I do is the folks I get to work with: our clients, crew, and collaborators. This year has underscored for me that the most magical aspect of treehouses is their ability to bring people together.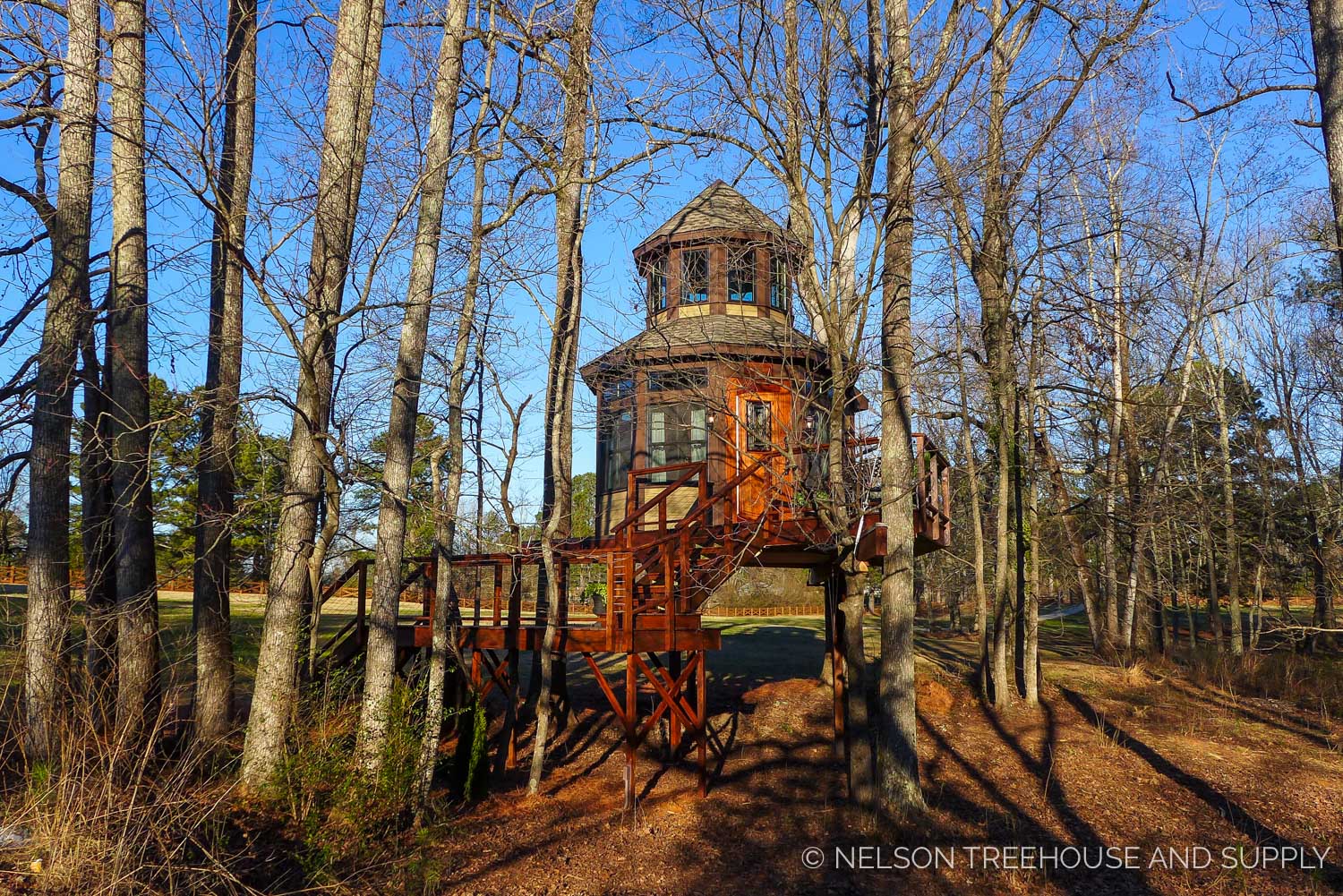 Shaq's treetop speakeasy was such a fun build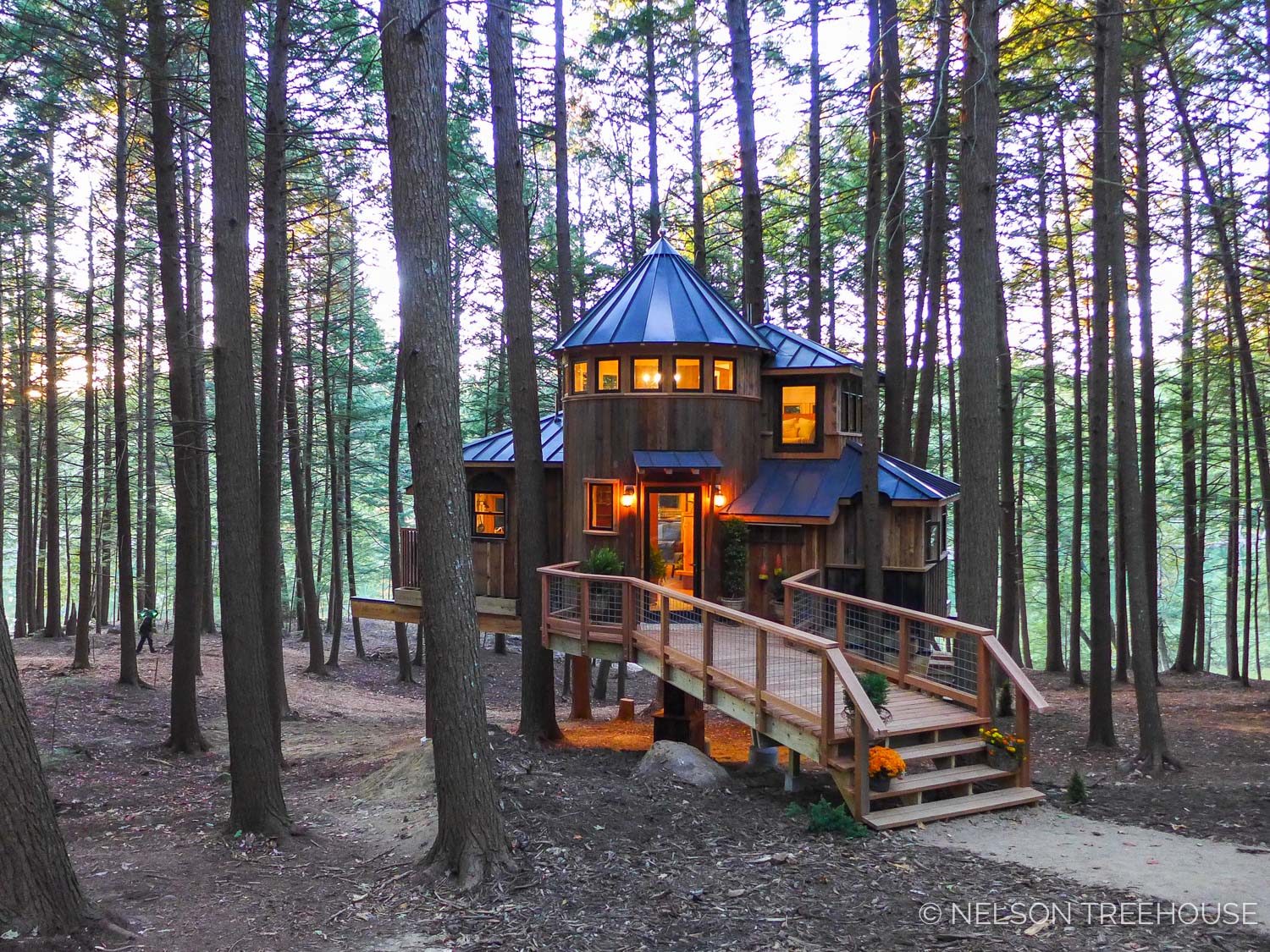 Our Magical Maine Treehouse was another highlight from Season 10 of Treehouse Masters
Late winter saw us swinging from tropical almond trees in Hawaii and then closer to home building our first-ever hot-tubbing treehouse. Spring brought a parcel of projects: half of my crew headed to Oregon to build two treehouses while the other half stayed down in Texas Hill Country. (The Texas contingent had been working diligently for months to create Treehouse Utopia, our second treehouse retreat.)
Again and again this year, I have been humbled by the talent and drive of my team. Their innovative problem-solving and sterling work ethic take this company to ever-greater heights. What's more, they do it all with a great deal of kindness and humility. It might seem strange to describe a crew of treehouse-builders as down-to-earth, but that's truly what they are: a grounded group of all-around good people.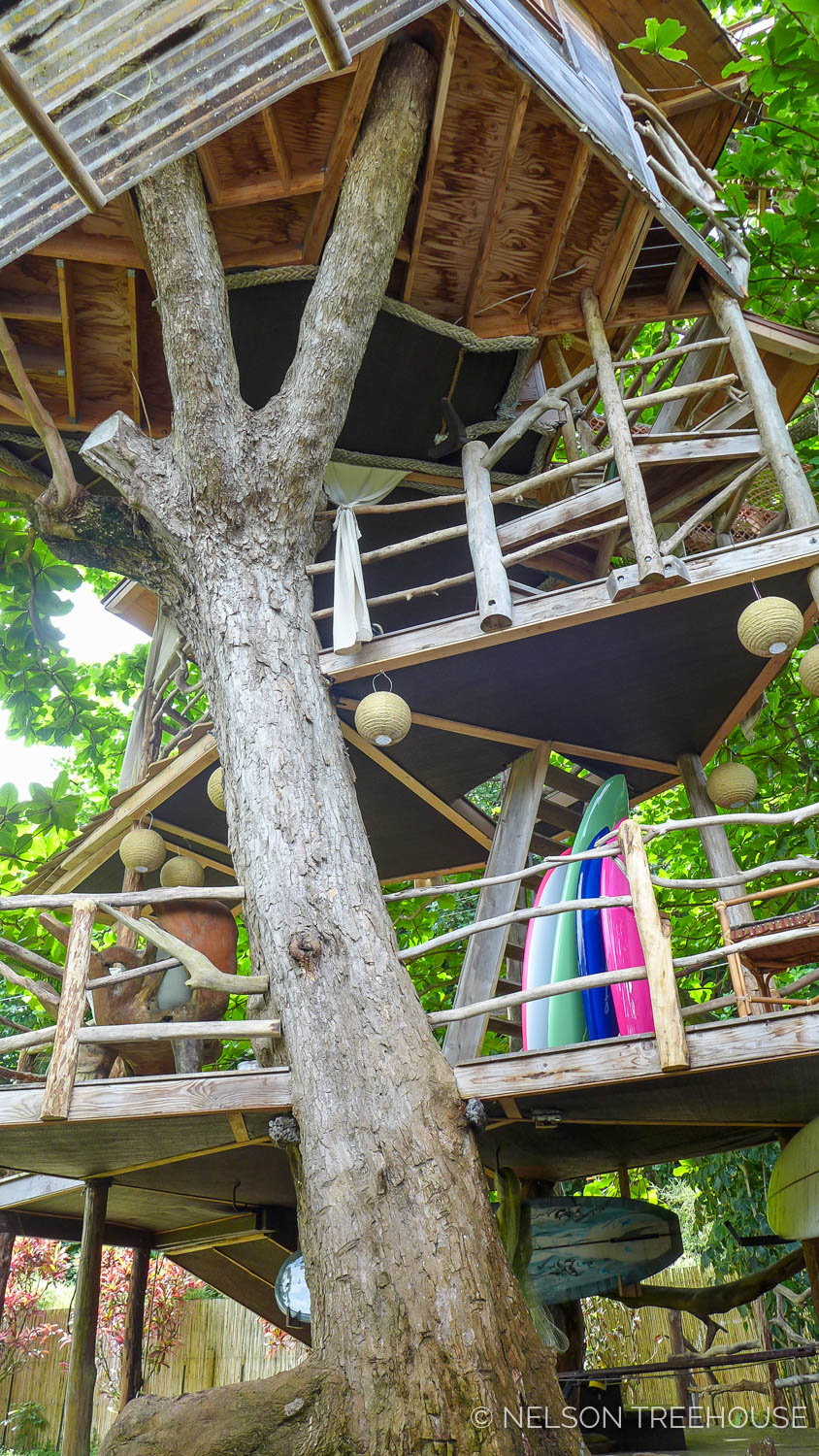 goodwin family's multi-platform treehouse in kauai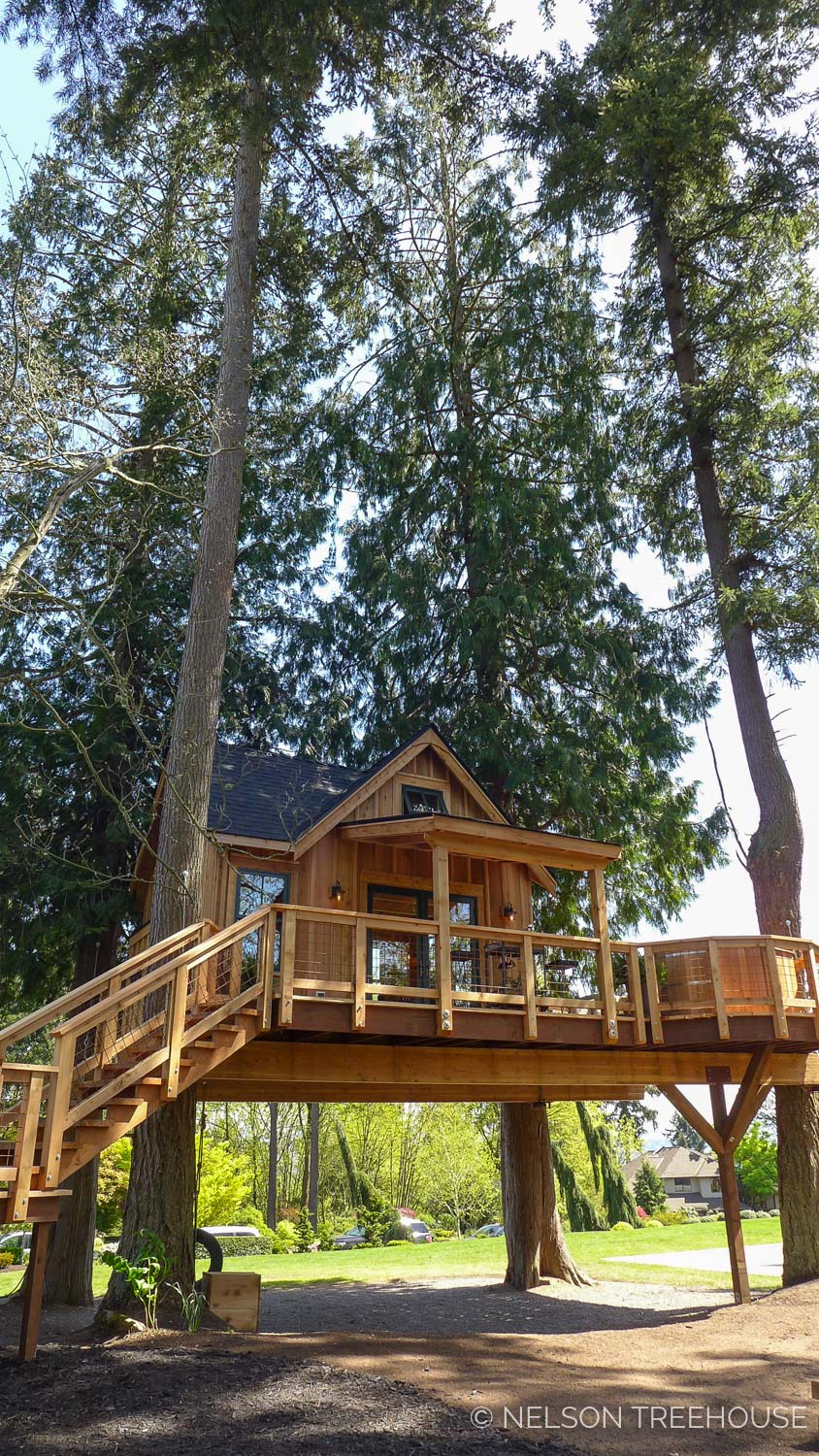 Hot tub rumpus room for russ, our go-to guy for forklifts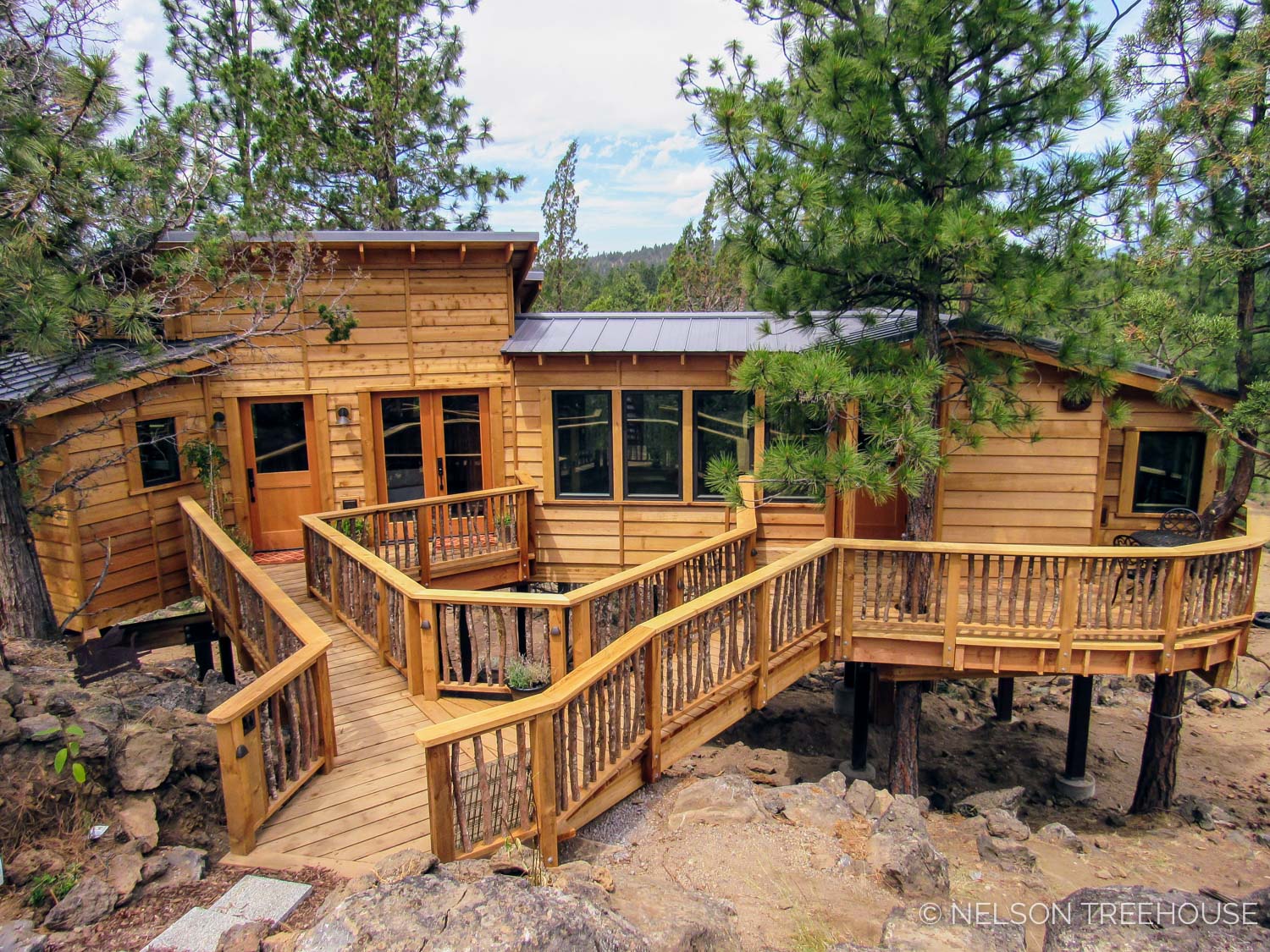 Our Pine Palace in Oregon for the inspirational Marlene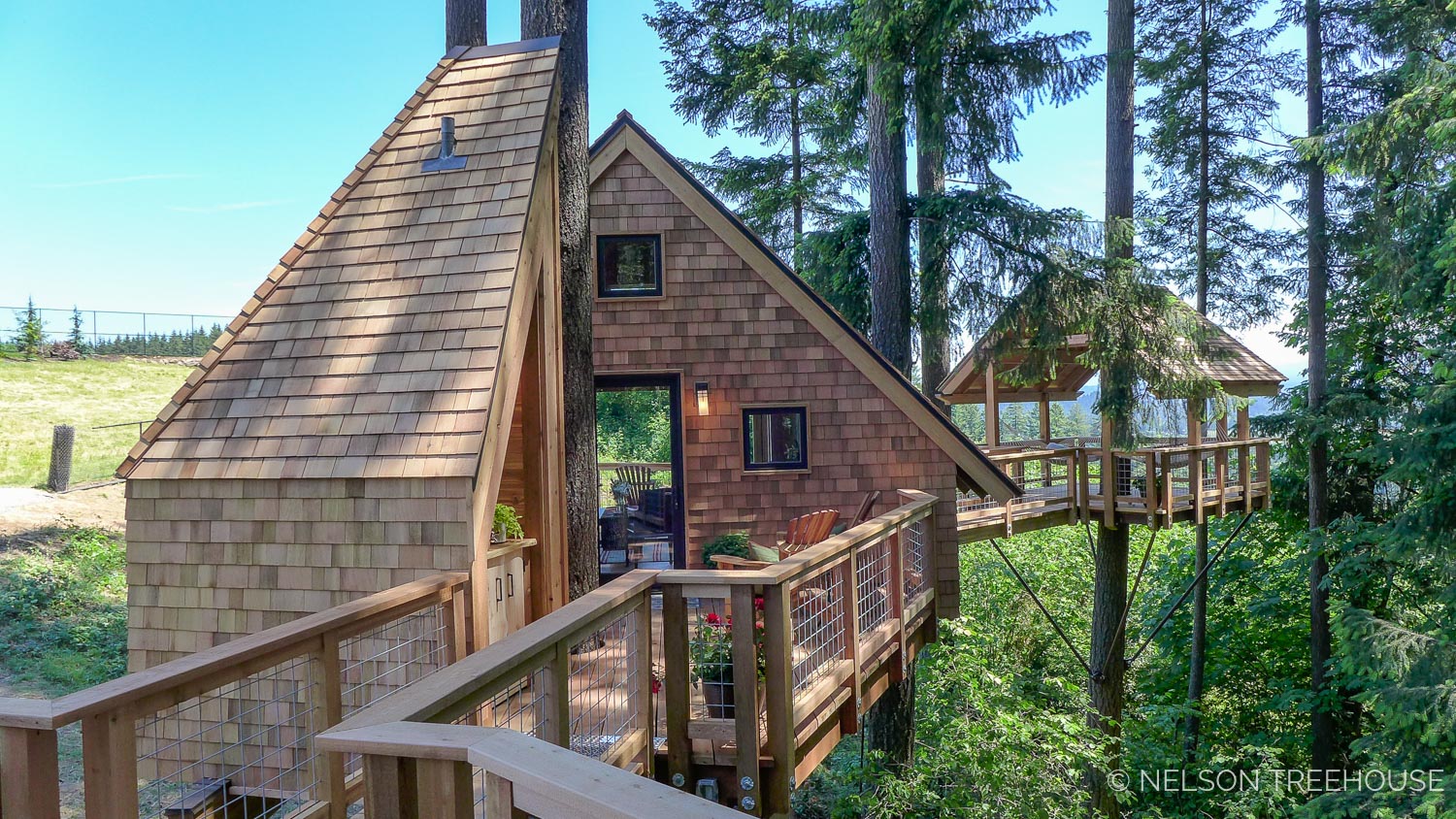 Our Lifted Lodge in Oregon has prime views of mt. hood 
In June, I celebrated my birthday by staying for a couple nights at Treehouse Utopia with Judy and my best friends. What a dream come true! I'll never forget the gentle swaying of those magnificent cypress trees, our lazy dips in the warm turquoise river, and stargazing from the treehouse decks at night.
It's been an honor to partner with Laurel Waters on this one-of-a-kind retreat, and to witness our crew's hard work and careful craftsmanship to bring the vision to life. Each of the four luxury treehouses are pinnacles of our art and science of building up in the trees. I was delighted to announce the opening of Treehouse Utopia for reservations in August—you can book your stay at treehouseutopia.com.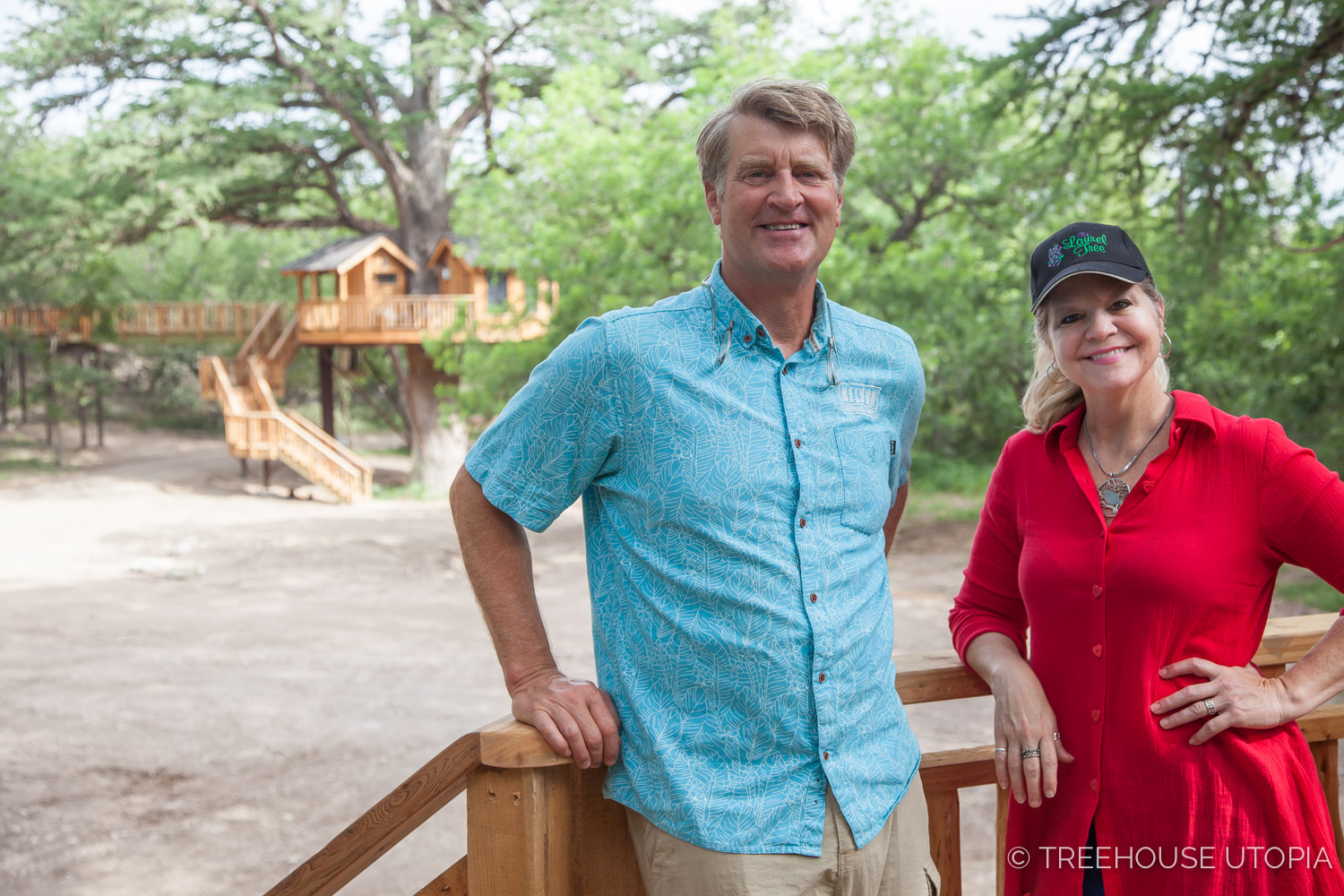 With Laurel Waters on the deck of Carousel at Treehouse Utopia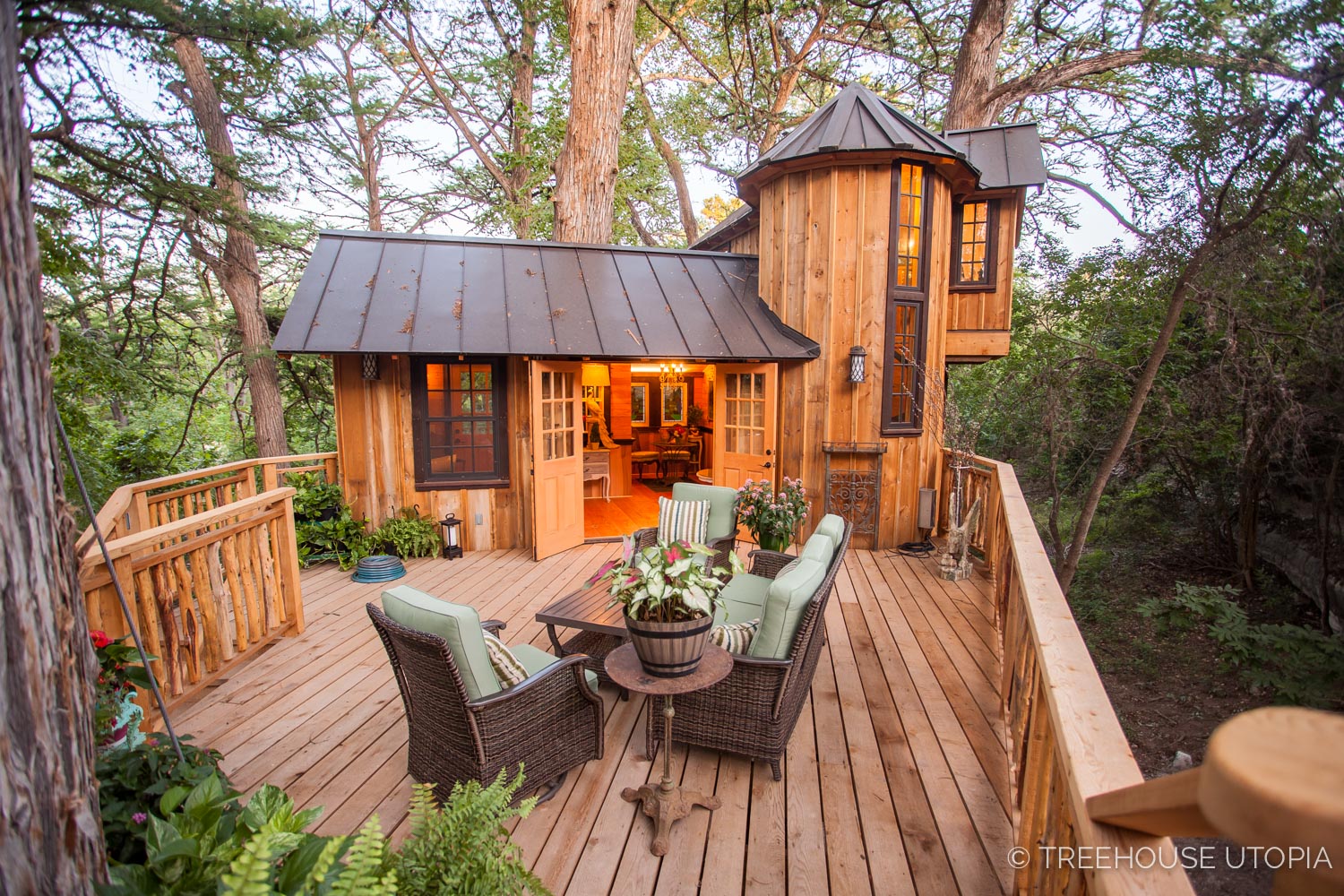 the spacious deck on Chateau at Treehouse Utopia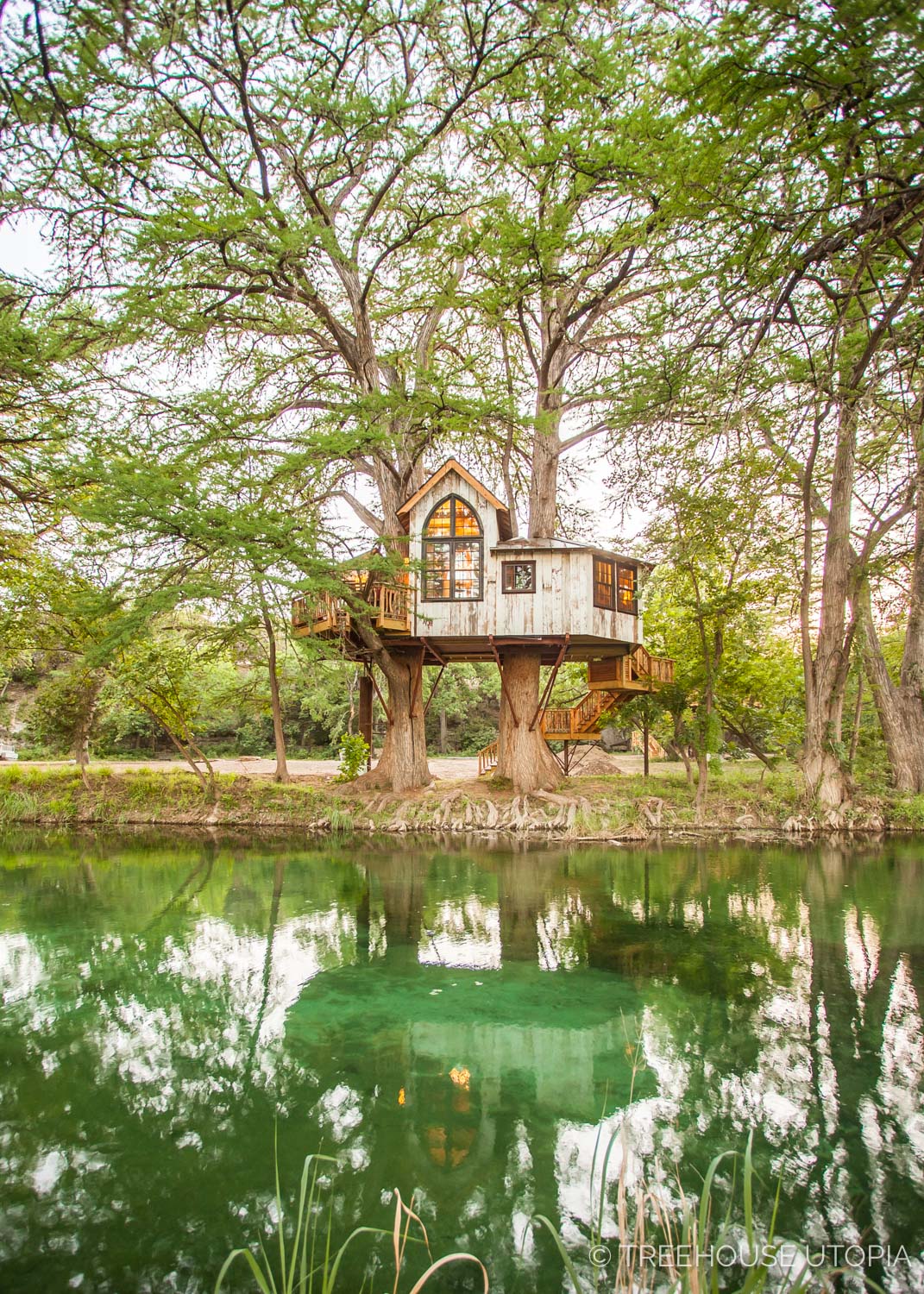 Chapelle at Treehouse Utopia overlooks the river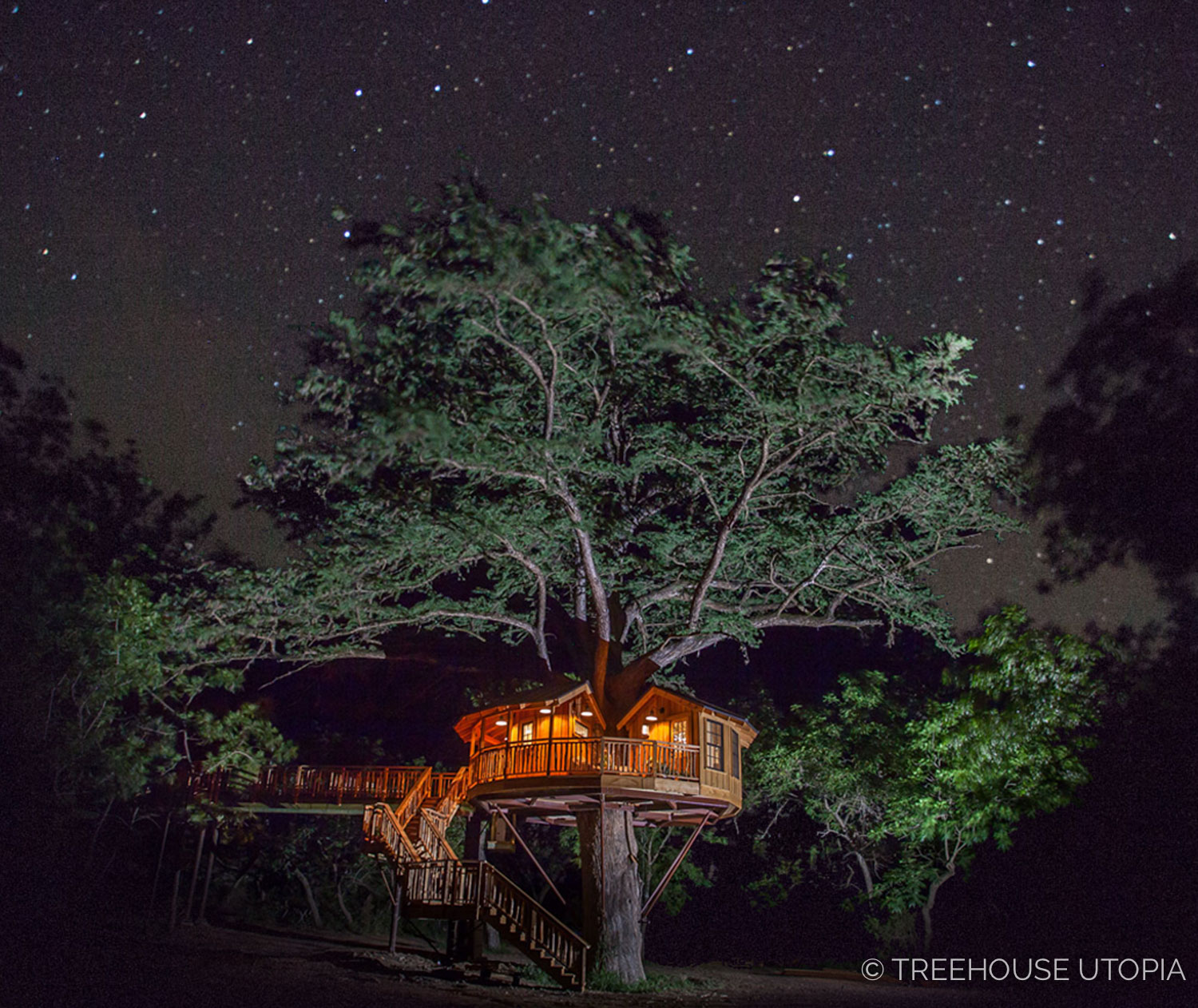 The stars shine bright over Biblioteque at Treehouse Utopia
Also in August, we began airing our 11th season of Treehouse Masters—I still can't believe we've made eleven seasons! I'm deeply grateful for the many people (both in front of the camera and behind the scenes) who have poured their love and labor into producing the show.
It was fitting and fun to film our final episode for the season with a treehouse for Steve Bowler, our friend and longtime cameraman. Steve left showbiz this year to run Treehouse Village Inn in Vermont, and it was a real treat to build his luxury treetop rental.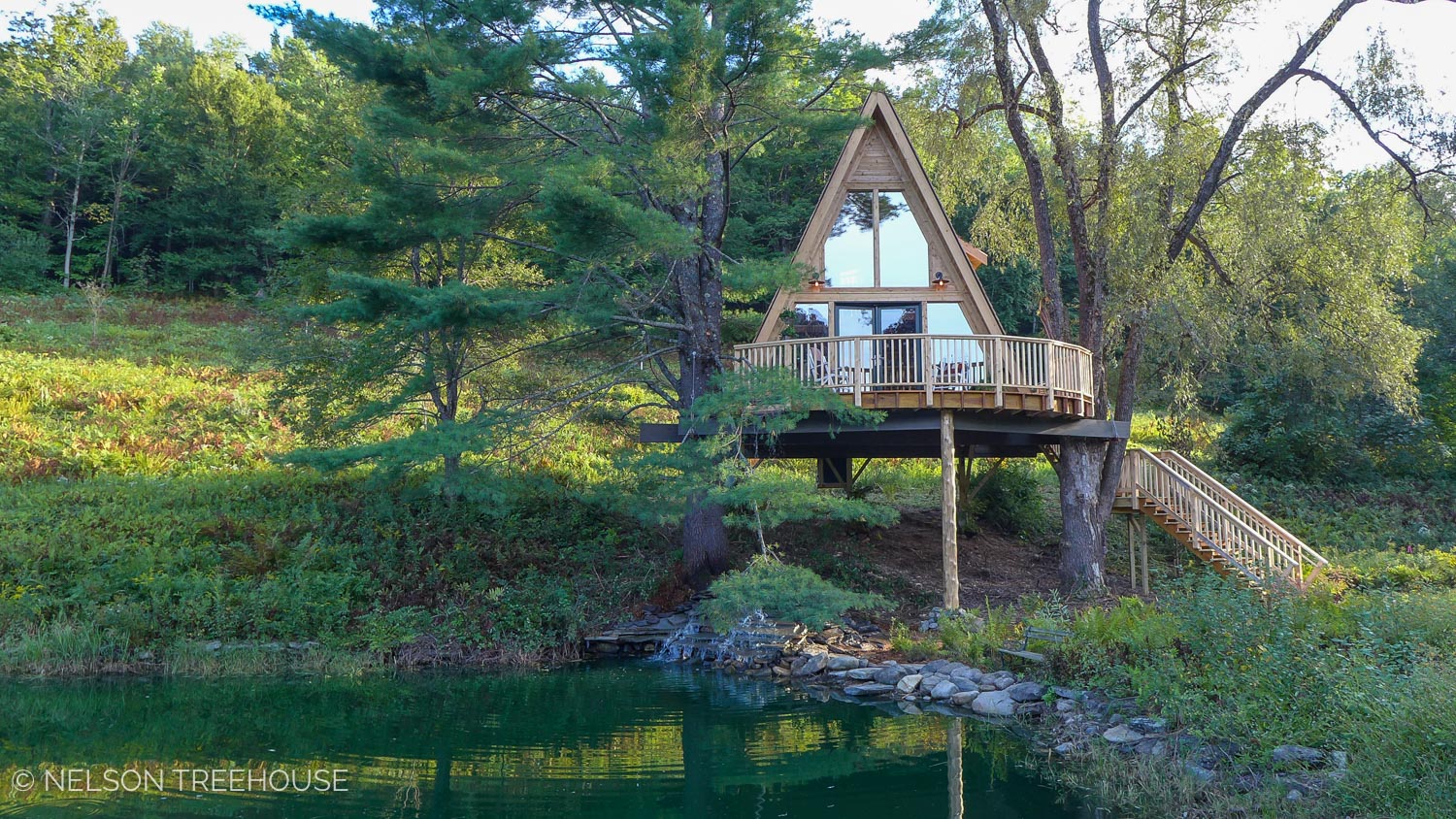 Steve's rental at Treehouse Village Inn
Back home at our HQ, Emily has been hard at work all year to bring ever-better tools for DIY-builders to our online store. She led the effort to revamp our treehouse plan sets and offer corresponding hardware kits—they take the head-scratching out of finding the right hardware for your design.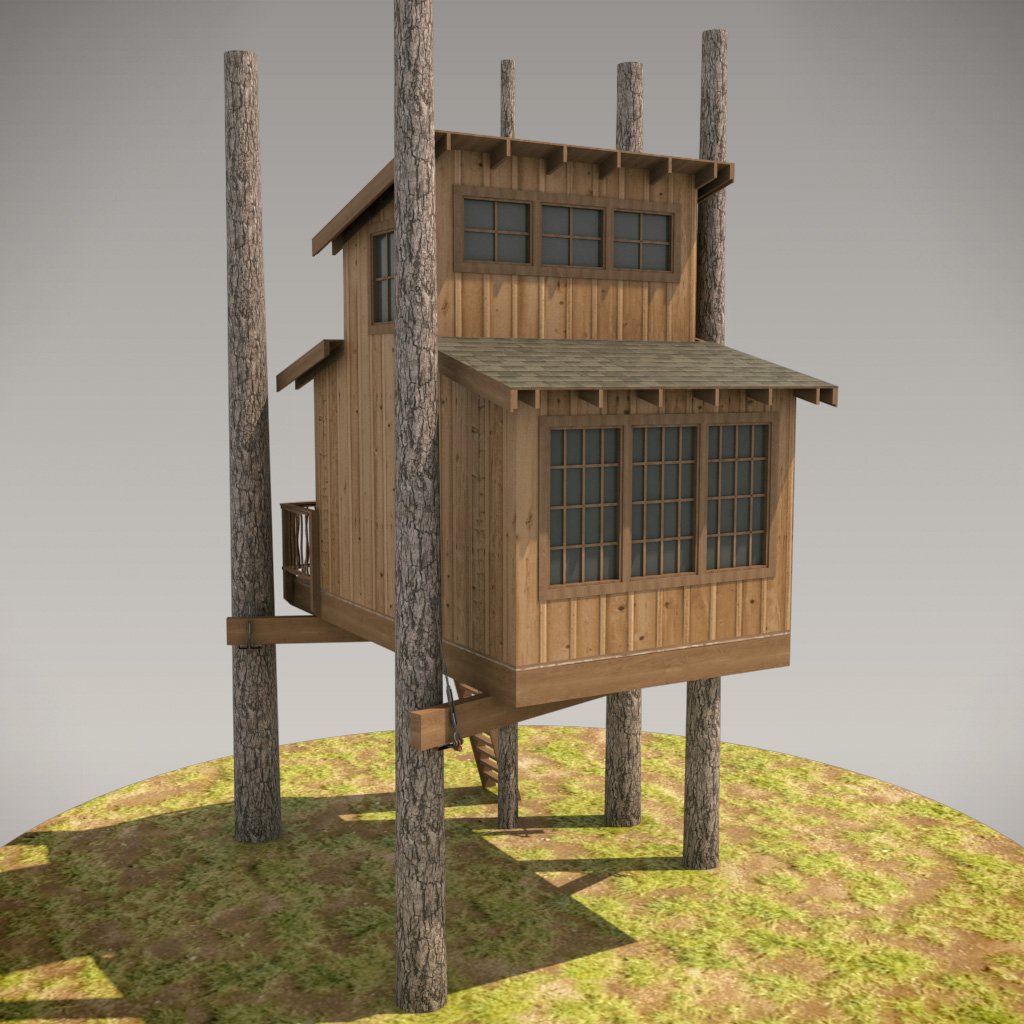 Our Oso Treehouse design for DIY-Builders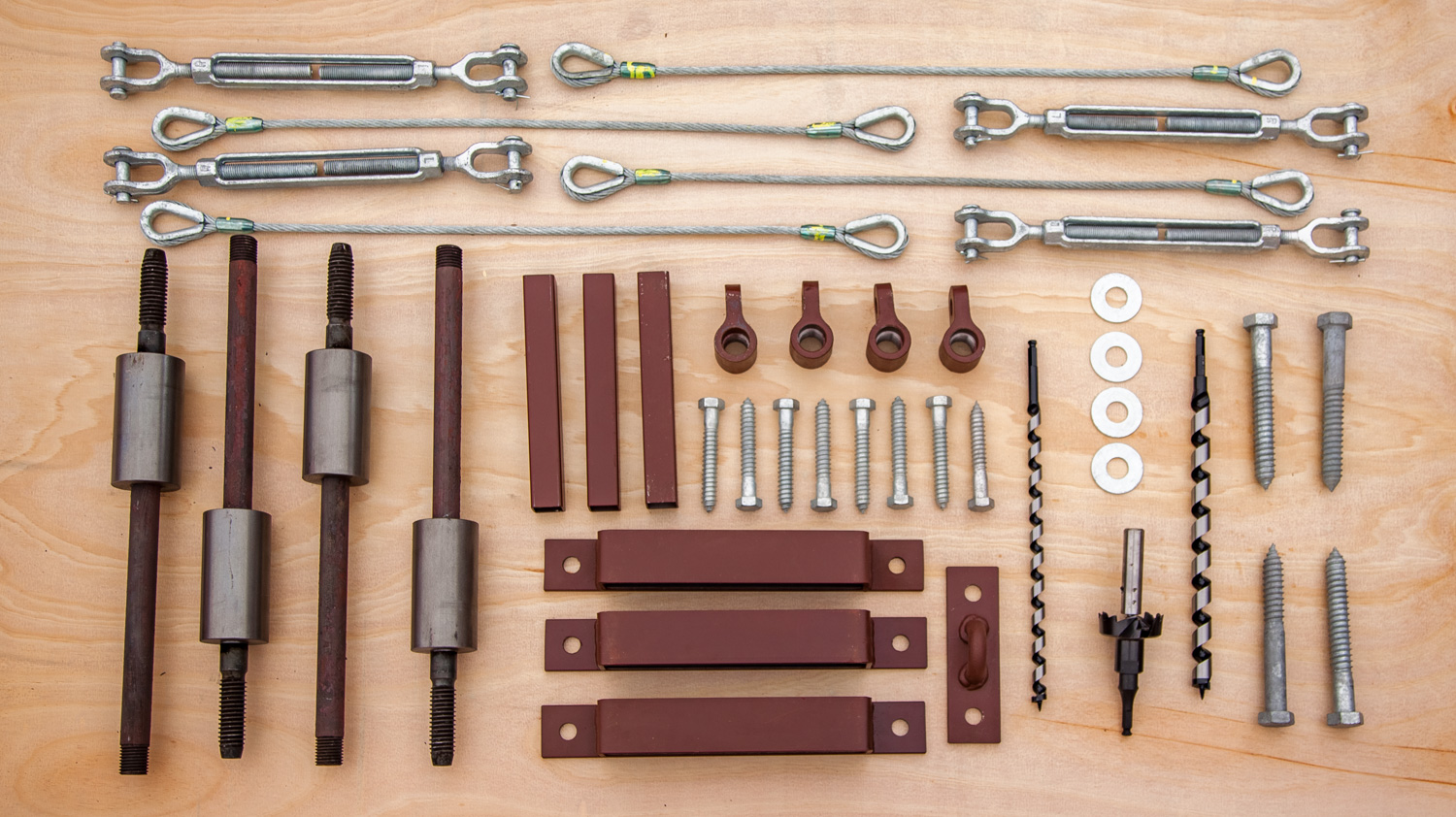 hardware kit for the oso design
In late summer, Emily's team wrote a second edition of our handbook, Treehousing: The Instructional Guide. I half-jokingly call it a user manual for those designing and building their own treehouses, as it contains all the knowledge my crew and I have amassed over the last 30 years in the trees.
It was so fun to see my project managers reviewing draft after draft with my writing team, making sure they give DIY-builders the most up-to-date information and best practices.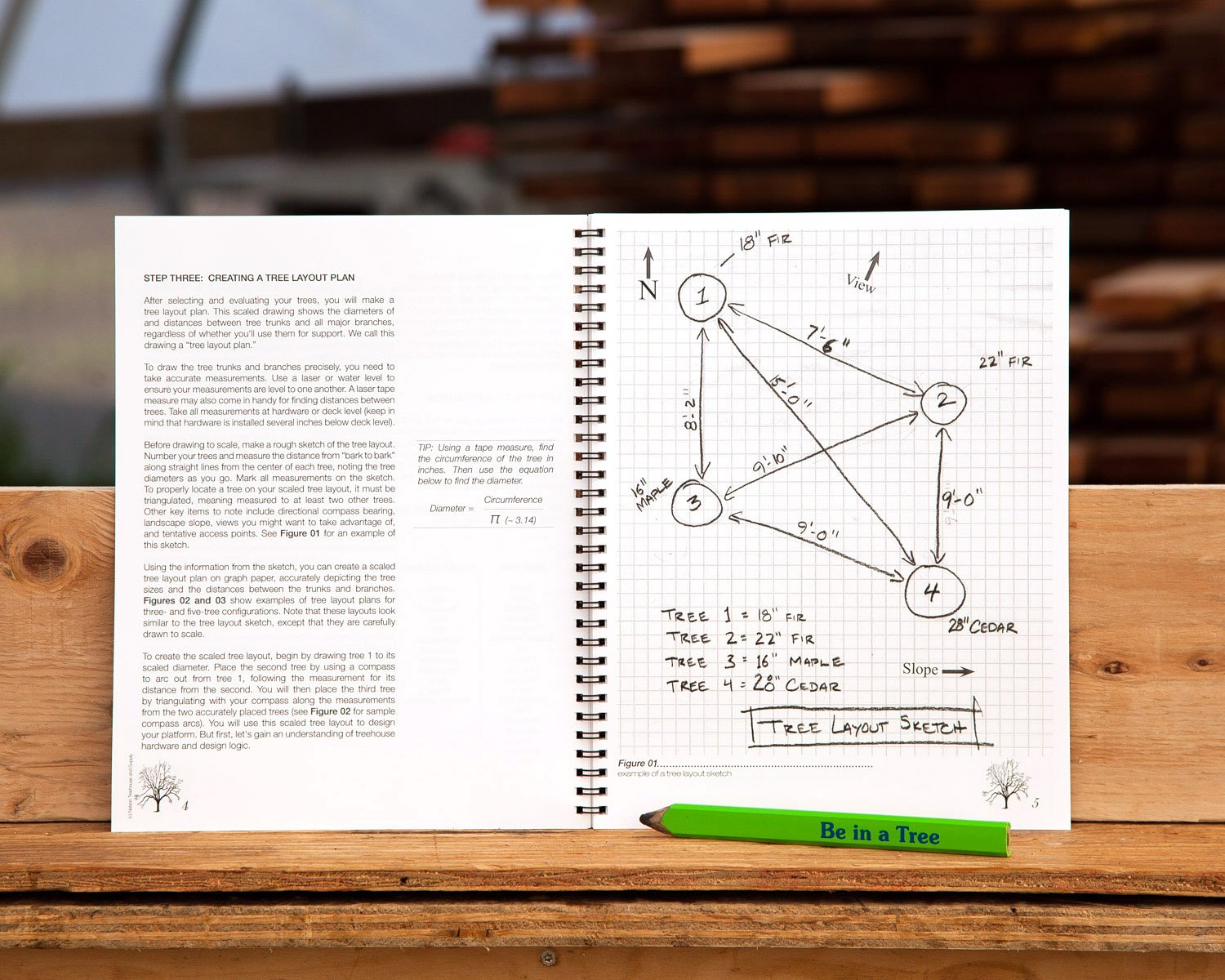 Our second edition of treehousing: the instructional guide
Fall took us to opposite sides of the country, with a build in the San Juan Islands and one down in North Carolina. Daryl McDonald's design for our San Juan Islands treehouse is striking, a perfect mix of elegant form and enduring structural integrity. My son Henry took the role of site lead on that job and displayed modest and effective leadership—I couldn't be more proud!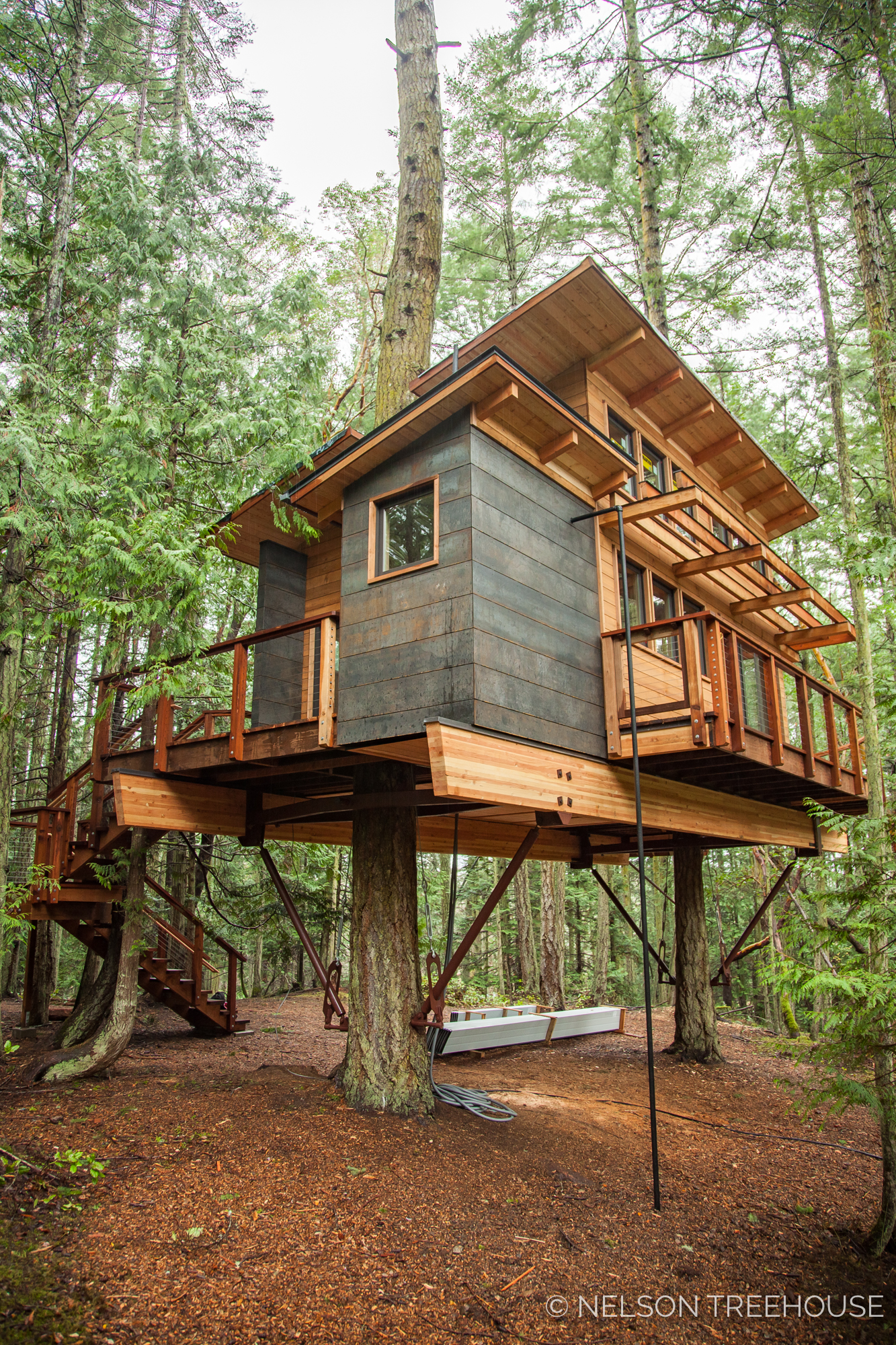 Daryl designed this ELEGANT treehouse on the san Juan Islands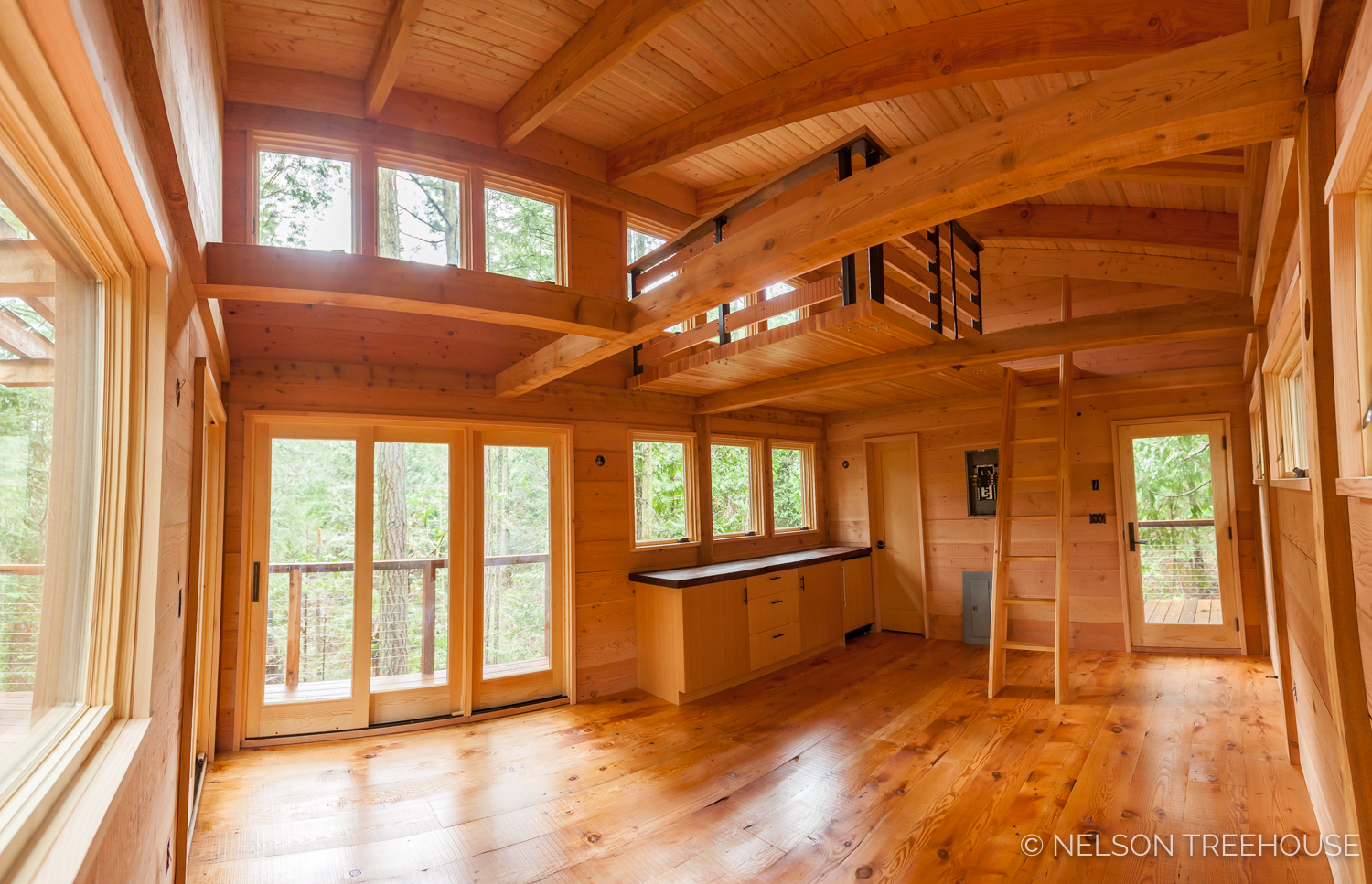 Inside our San Juan Islands treehouse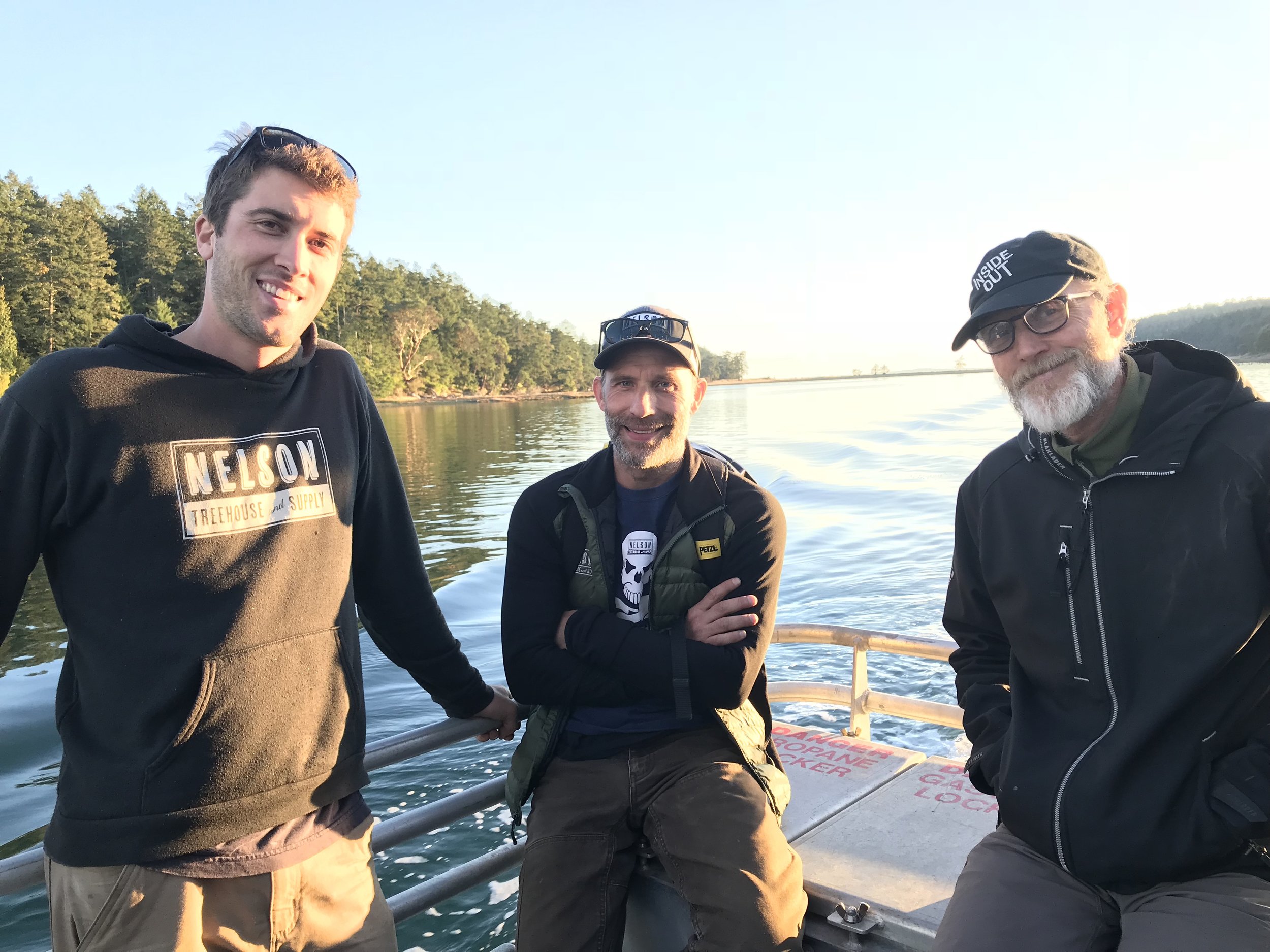 Henry, Adam, and Chuck made up part of the island crew
Fall also saw us through several exciting developments at TreeHouse Point. Our project manager Scott Atkins has done pioneering work at the intersection of building code, permitting, and treehouse-building. This year, he helped us secure something years-in-the-making: commercial permits for TreeHouse Point!
With permits in hand, our crew delved into renovating the resort to meet certain stipulations of building code—and might I say, the treehouses have never looked more beautiful.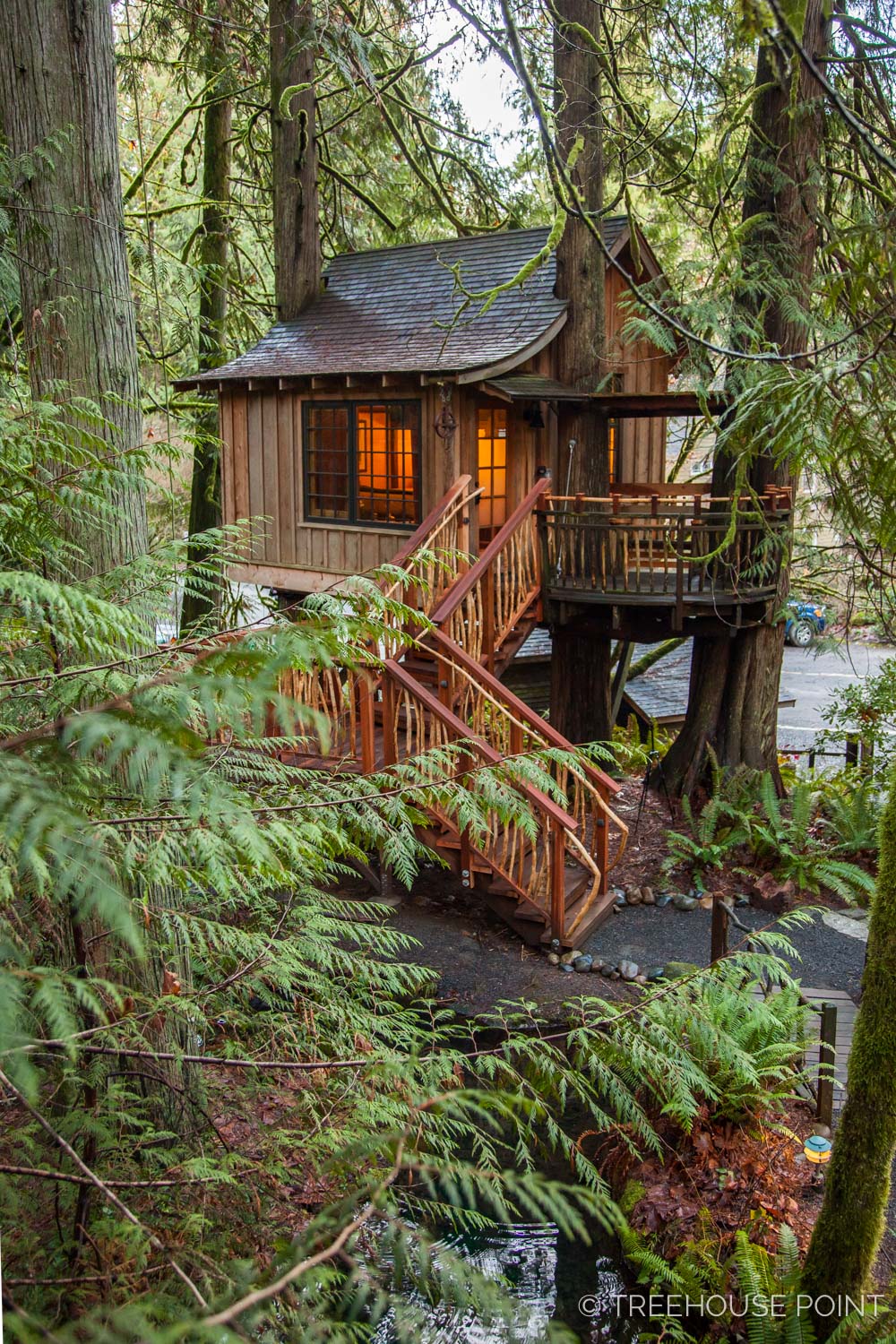 our crew added a new staircase to Upper Pond at Treehouse Point
I've also been blown away by the staff at TreeHouse Point: they've worked tirelessly to accommodate my crew's ongoing renovations without disturbing guests. Their conscientious communication has been key to making these changes go smoothly.
We'll be working on the existing six treehouses through early next year and we'll be building a seventh treehouse—one that is ADA-compliant! Treehouse number seven already has a name: Ananda. Stay tuned as we bring you more updates from TreeHouse Point.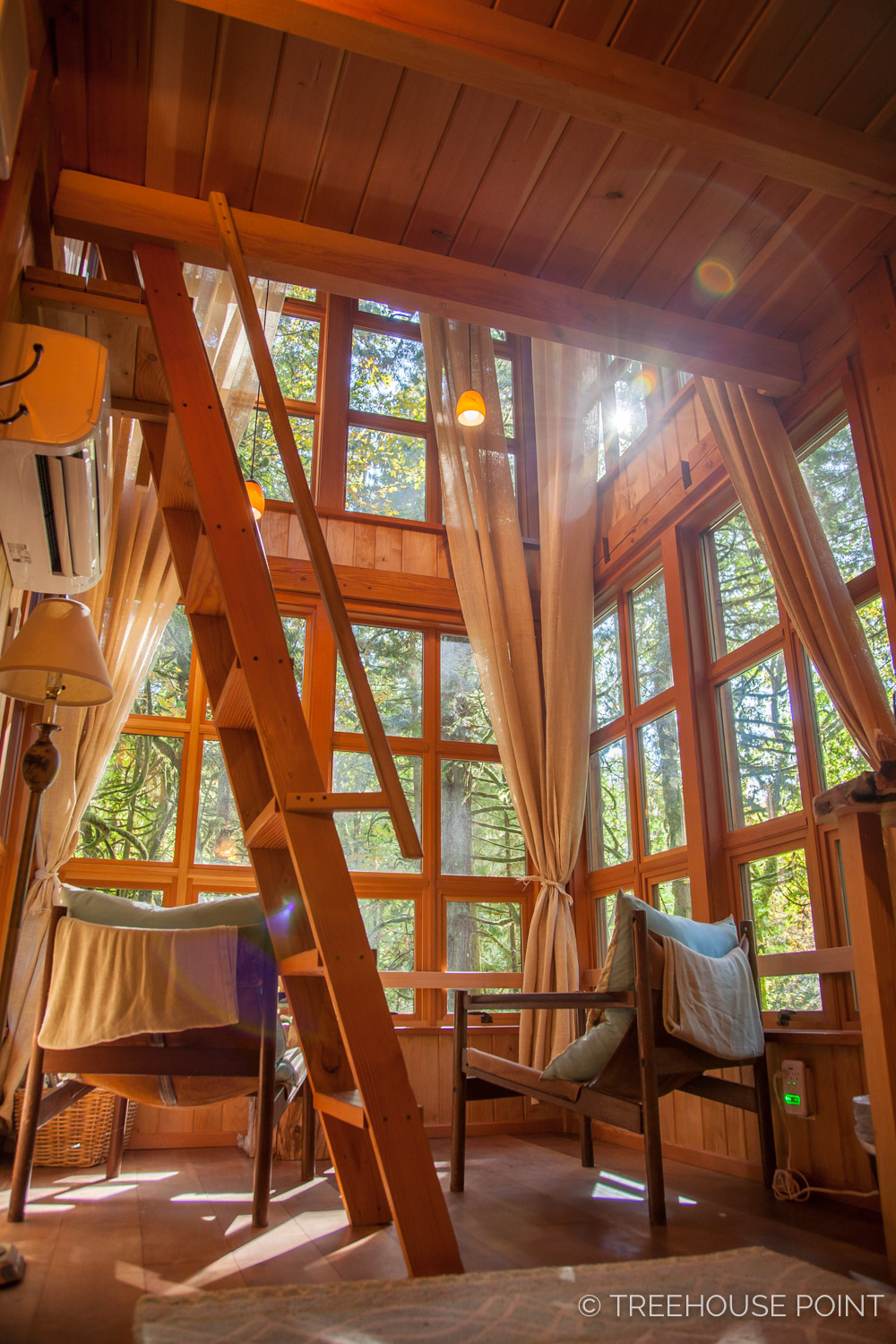 Inside the Trillium at Treehouse Point
As I look to next year, I can't help giving you a preview for what will come with Treehouse Resort and Spa—I know you haven't heard much about it lately, but that's just because we've been hard at work brewing big plans.
We're deep in the permitting process and are drawing up designs for over 25 treehouses and nearly as many ground-level cottages. Treehouse Resort and Spa will foster the forest and facilitate meaningful connections for guests: to their loved ones, to nature, and to themselves. I can't wait to tell you more!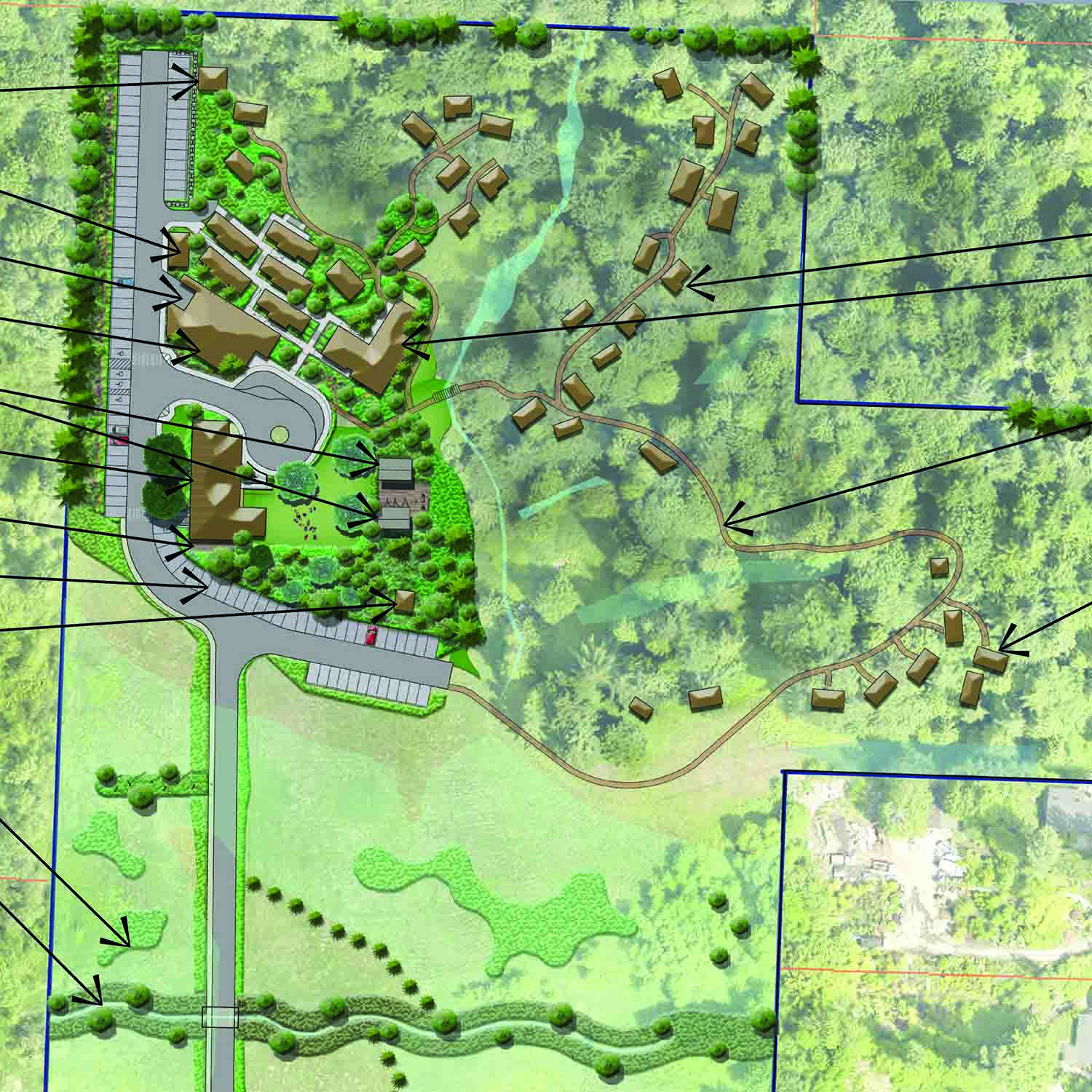 Treehouse Resort and Spa Conceptual Site Plan 2018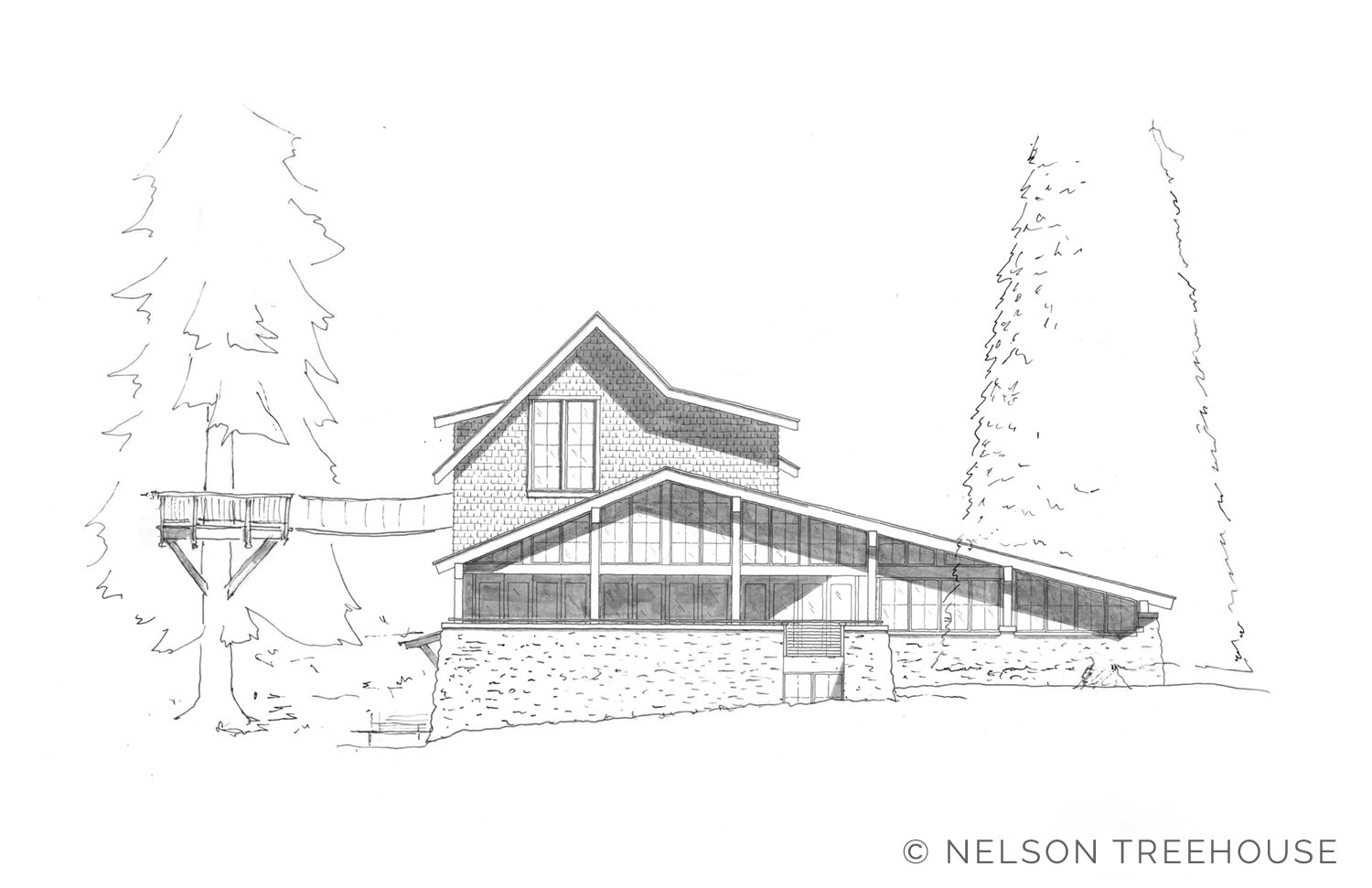 ELEVATION OF THE FUTURE MEETING CENTER AT TREEHOUSE RESORT AND SPA
We're also already busy hatching plans for more treehouses for public, nonprofit, and corporate organizations in the next year. Building treehouses at public parks and for businesses is always special for us, as we know each treehouse will bring more people out into nature and up into the trees.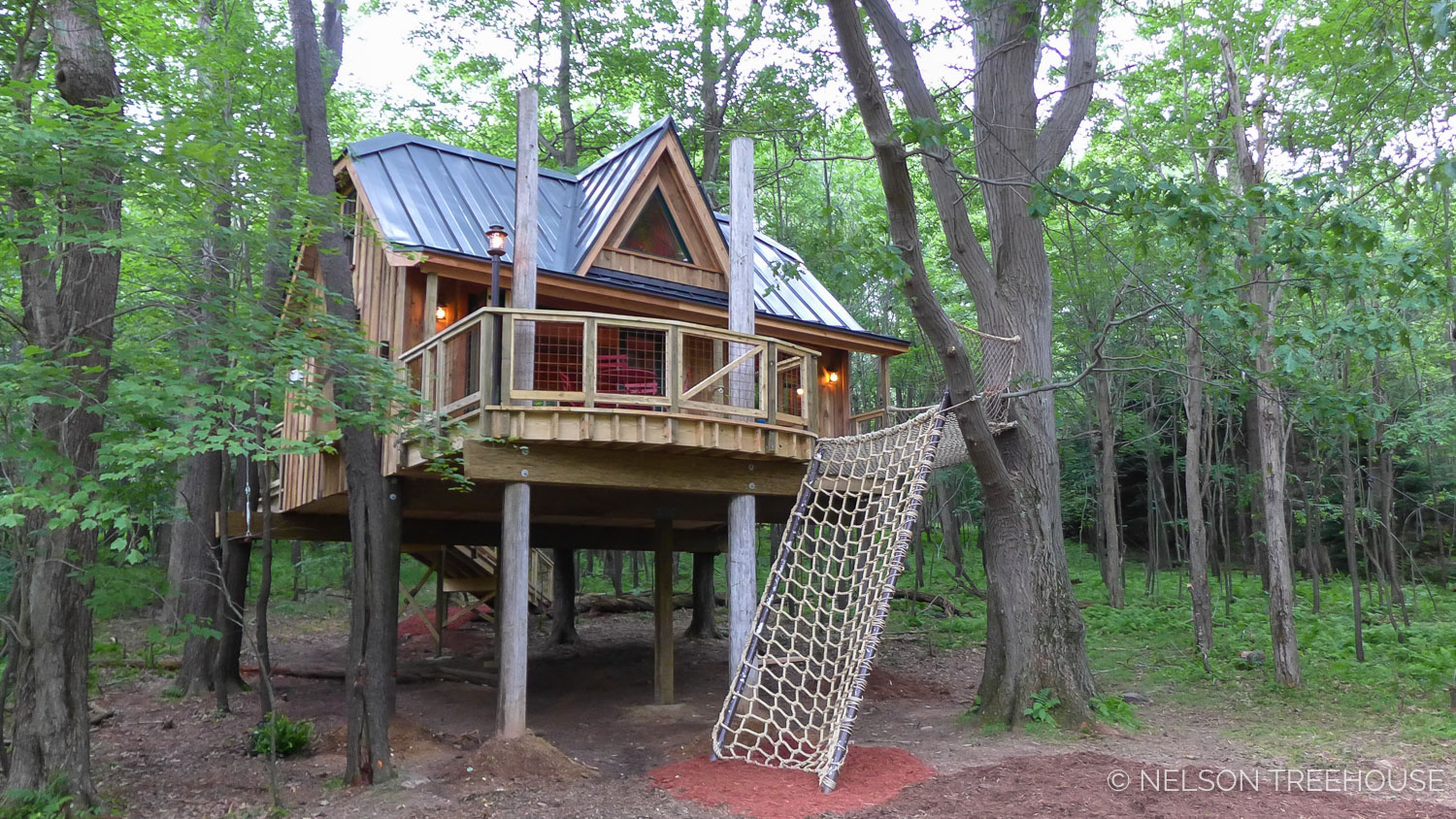 It was an honor to build a treehouse for the semper Fi kids camp this year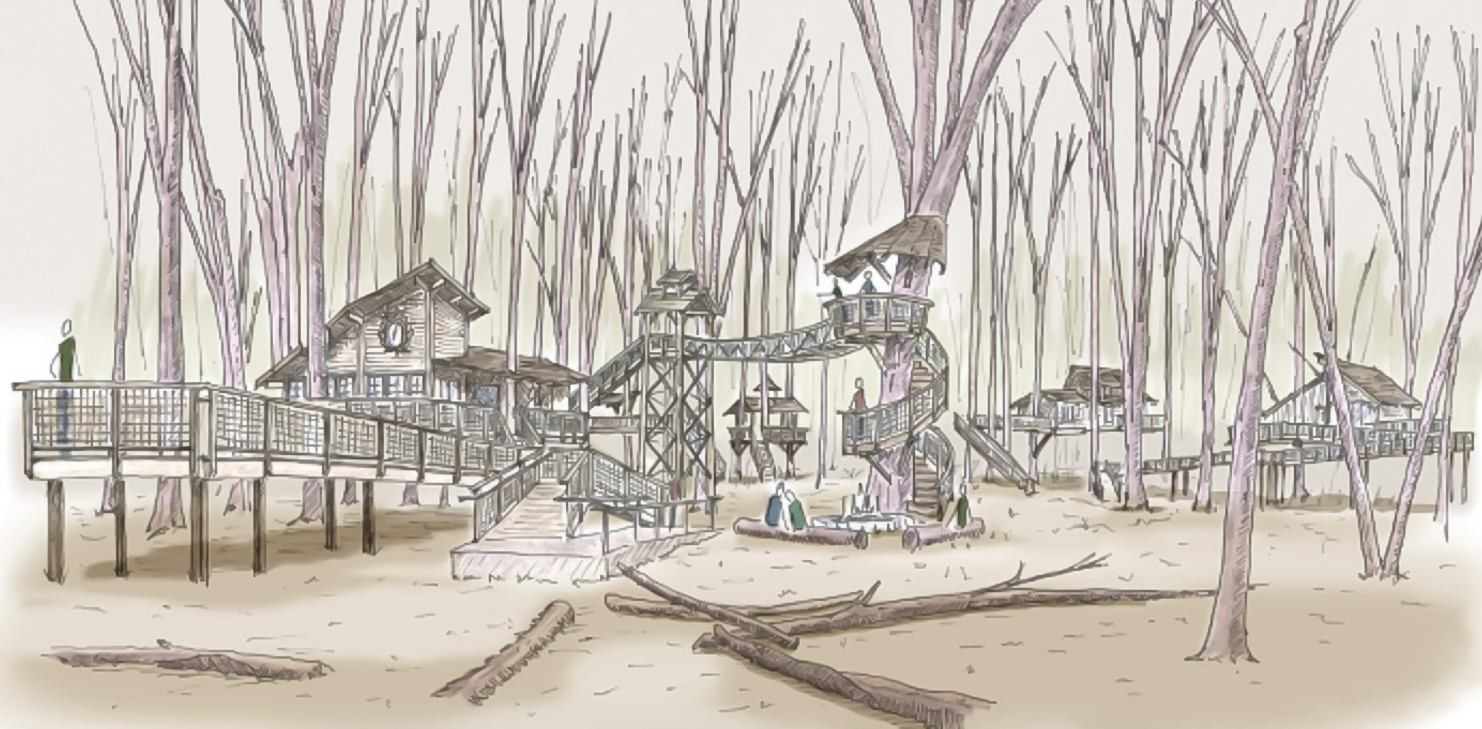 Our team designed the treehouses for the metroparks toledo cannaley Treehouse Village , currently in development
In 2019, we will continue our quest to build the world's best treehouses and to share information and tools so you can get out into the woods and build your own.
At the end of the day, treehouses are fun—I want everyone to be able to share in that joy. Whether it's staying overnight at one of our treehouse retreats, having my crew design and build a private treetop getaway, or strapping on your toolbelt to build your own with our plans and hardware, we strive to bring you the joy of the treehouse life.
Thank you for being a part of our year. From our growing family, we wish you and yours a bright and happy new year.
To the trees!