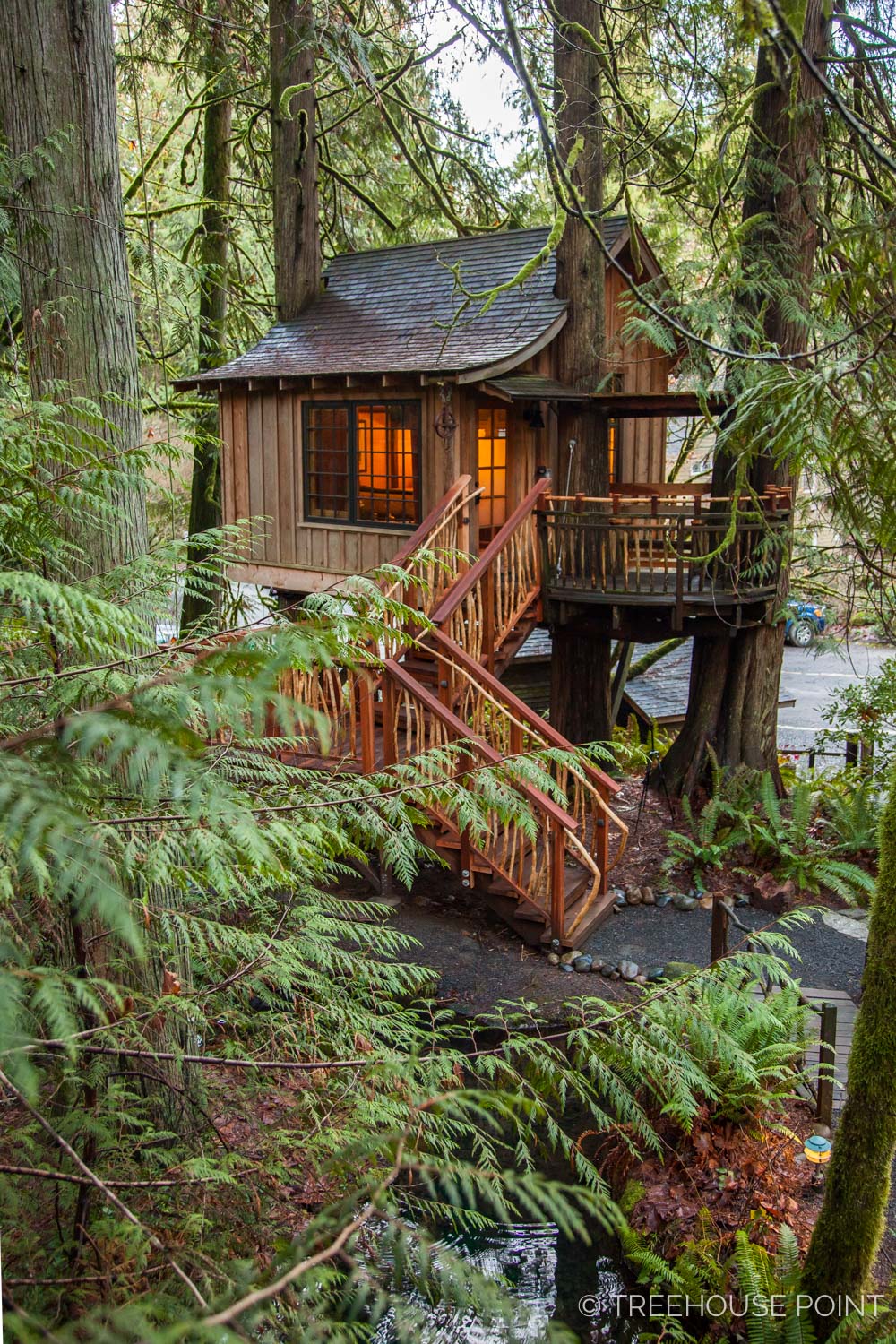 The Upper Pond treehouse at TreeHouse Point looks like it walked out from the pages of a fairytale! Inside the treehouse, a queen-sized bed and two twin loft beds make for a spacious and comfortable retreat. Guests have plenty of space to stretch out, relax, and enjoy the treehouse life.
You can book your stay in the Upper Pond at treehousepoint.com/lodging.
Our crew recently added a few updates to the Upper Pond, including a splendid new staircase and a built-in bench on the deck. Join us on a photo tour of the treehouse, below.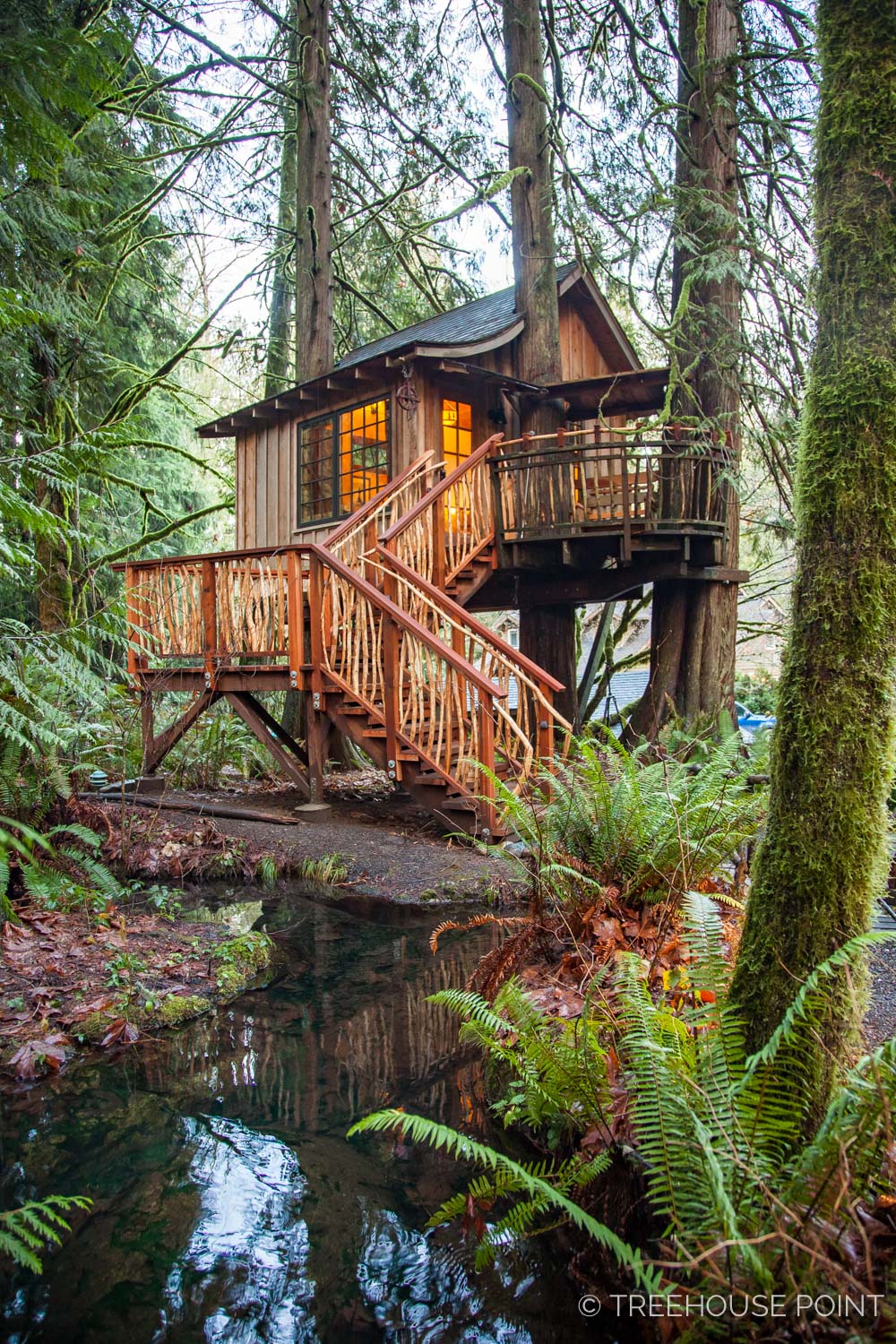 The treehouse roosts 11 feet off the ground in a grove of magnificent cedars.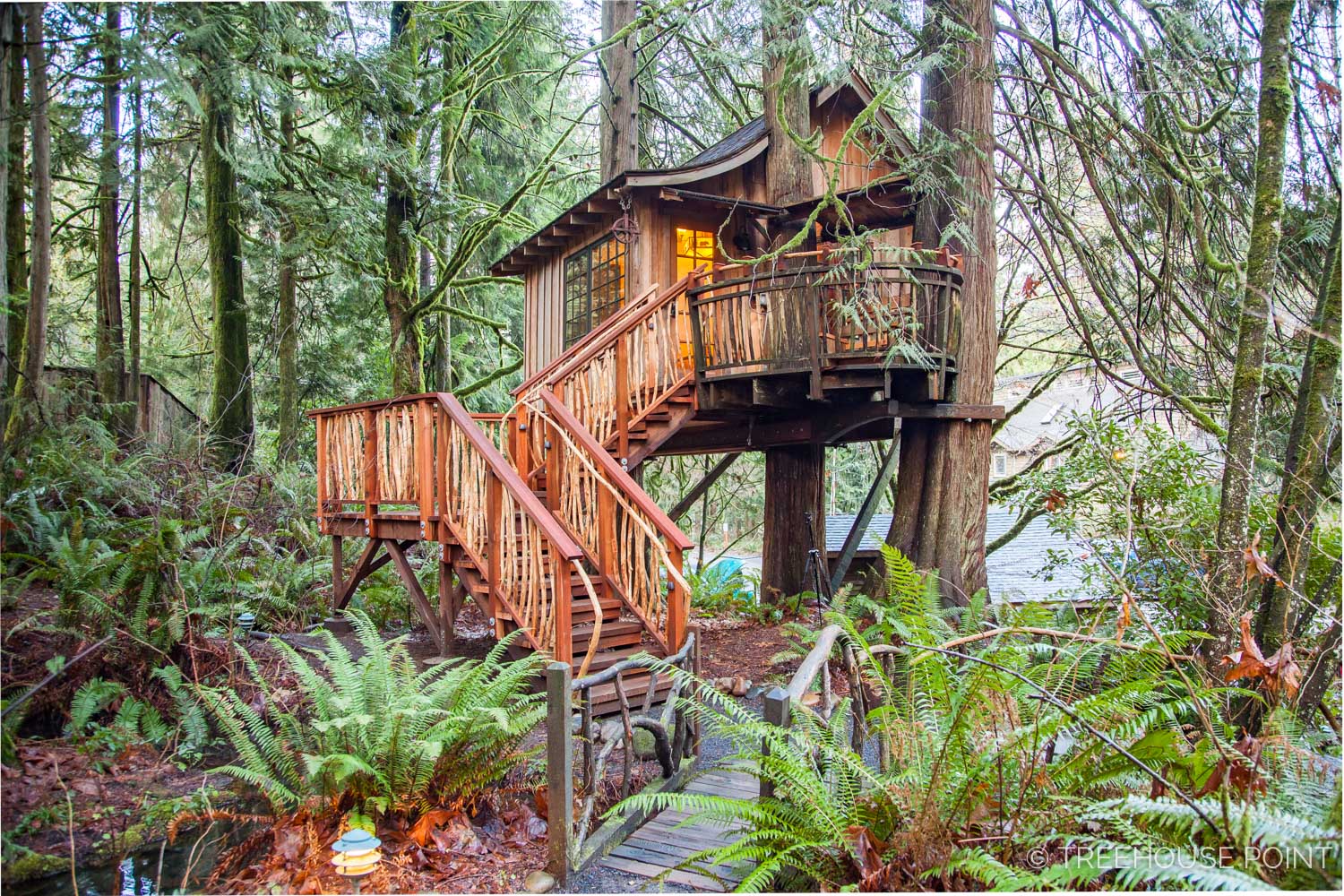 Its curved roofline and natural branch railings add rustic charm.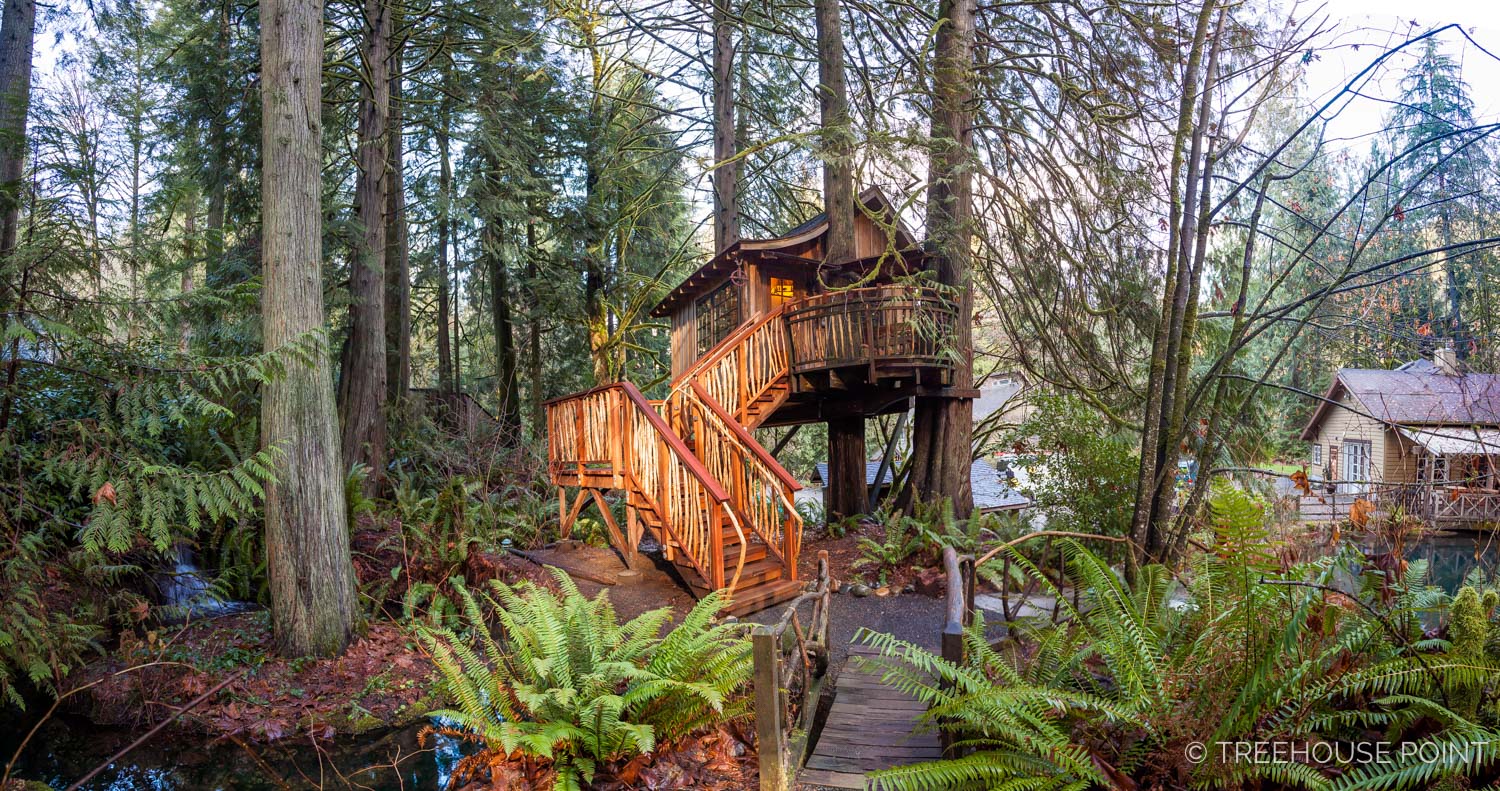 Upper Pond is located above the resort's central pond, nestled between the Pond Room and the Nest treehouse. The Pond Room is a multipurpose space for special events like weddings, as well as classes like yoga (a must-do during your stay!).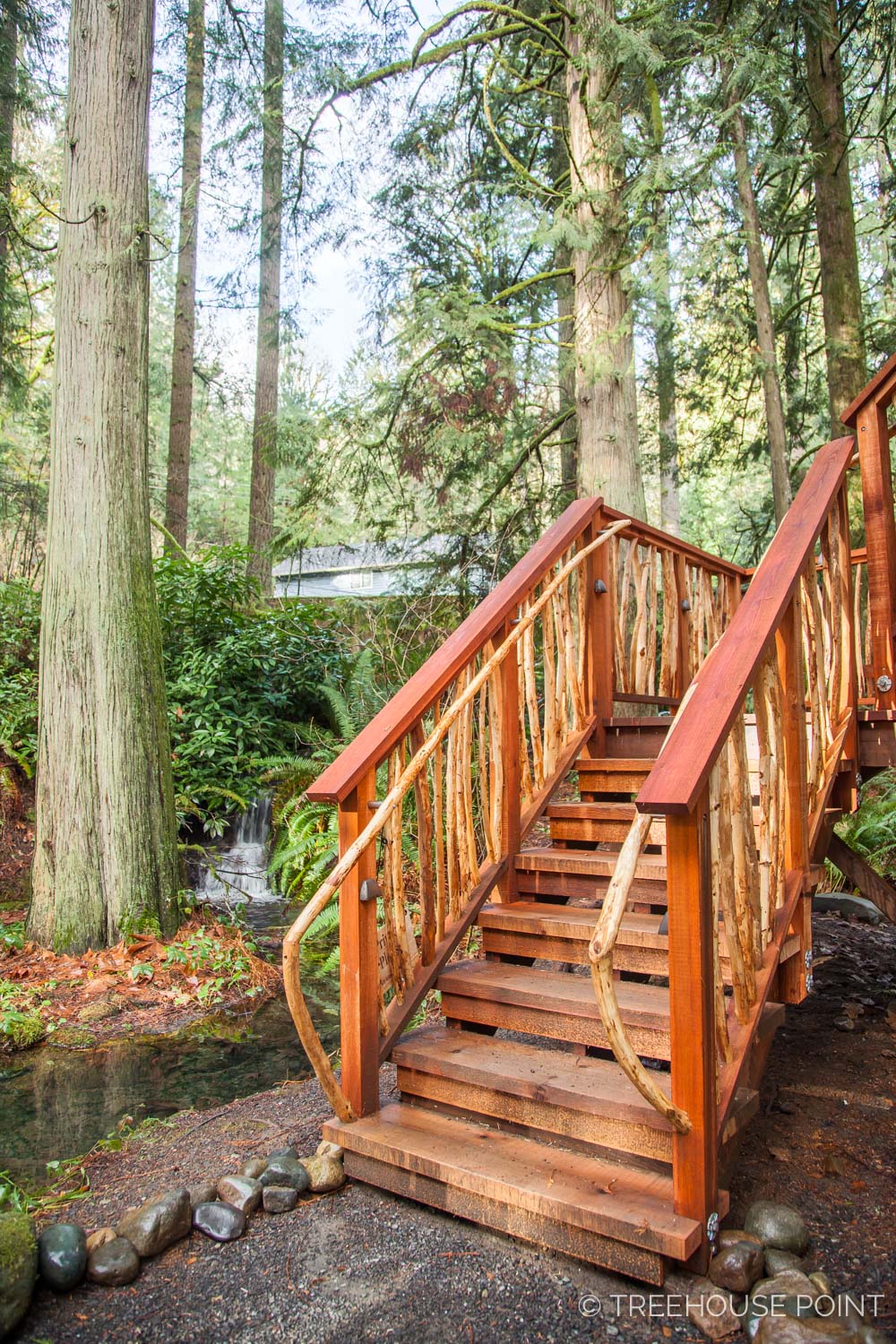 Large windows and the deck offer sweeping views of TreeHouse Point's tranquil ponds.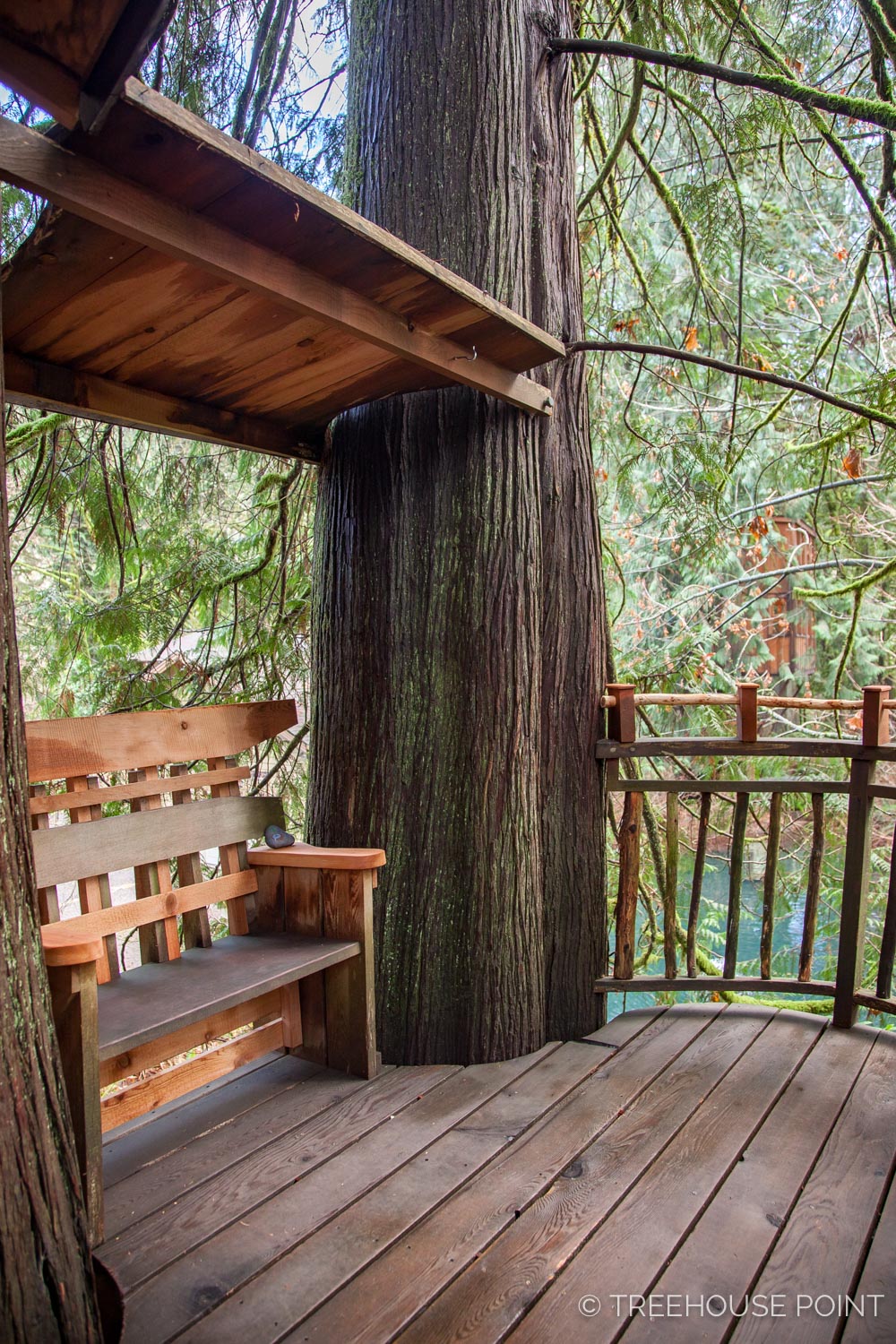 Nelson Treehouse carpenter Rolf crafted this elegant built-in bench on the Upper Pond deck. He was inspired by designs he saw on a recent trip to Japan.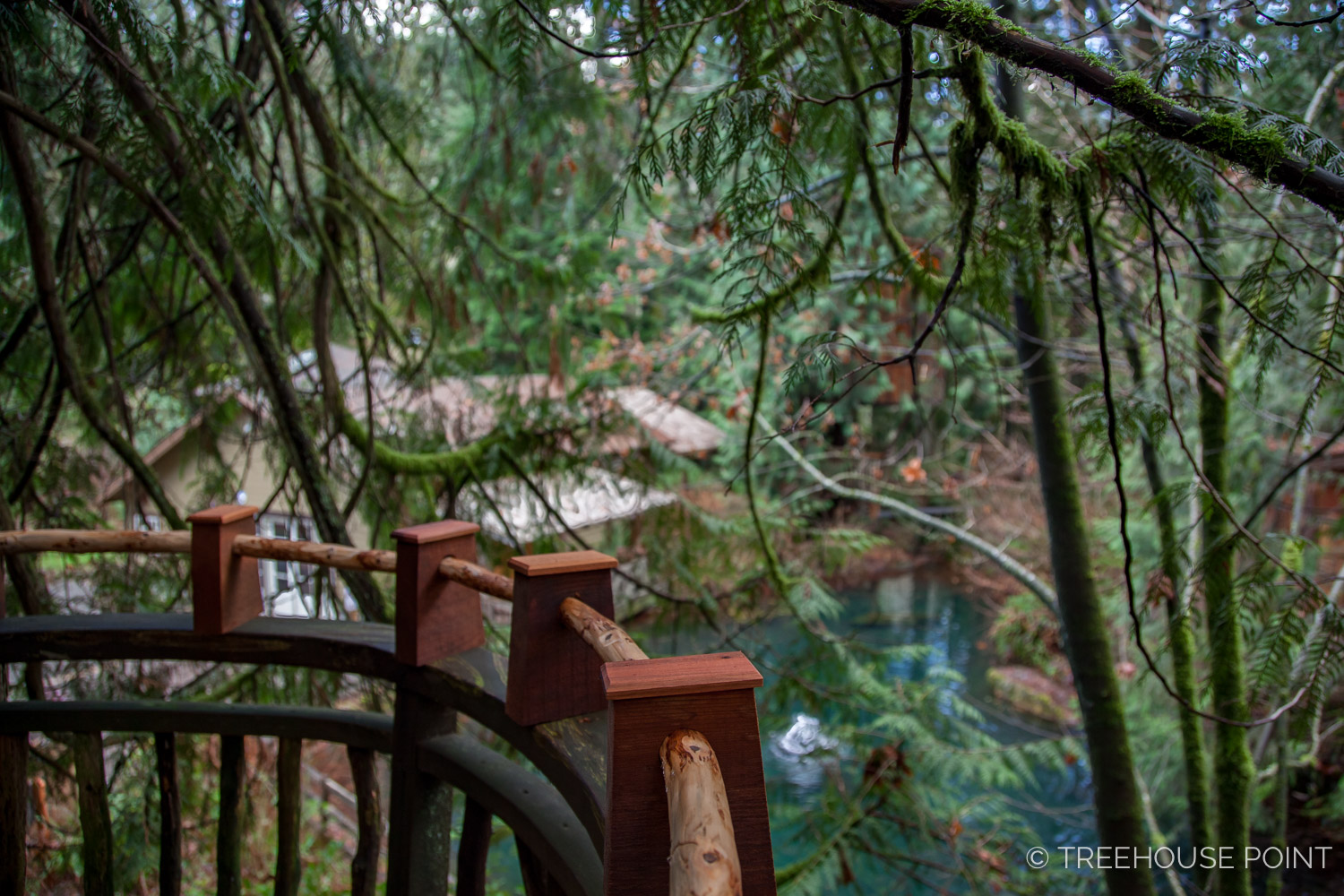 Details like these railing toppers add so much character.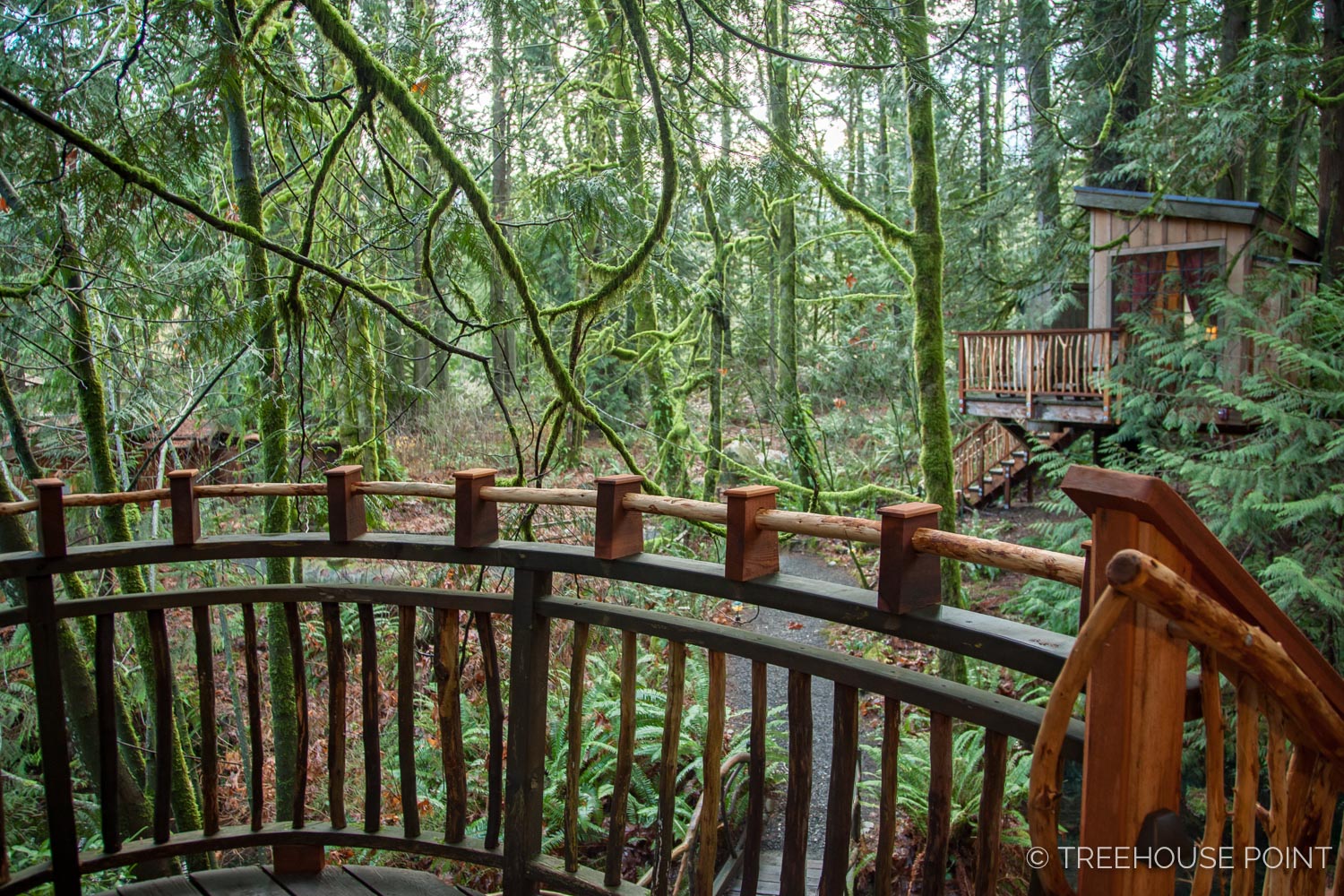 From the Upper Pond deck, you can spot the quaint Nest treehouse.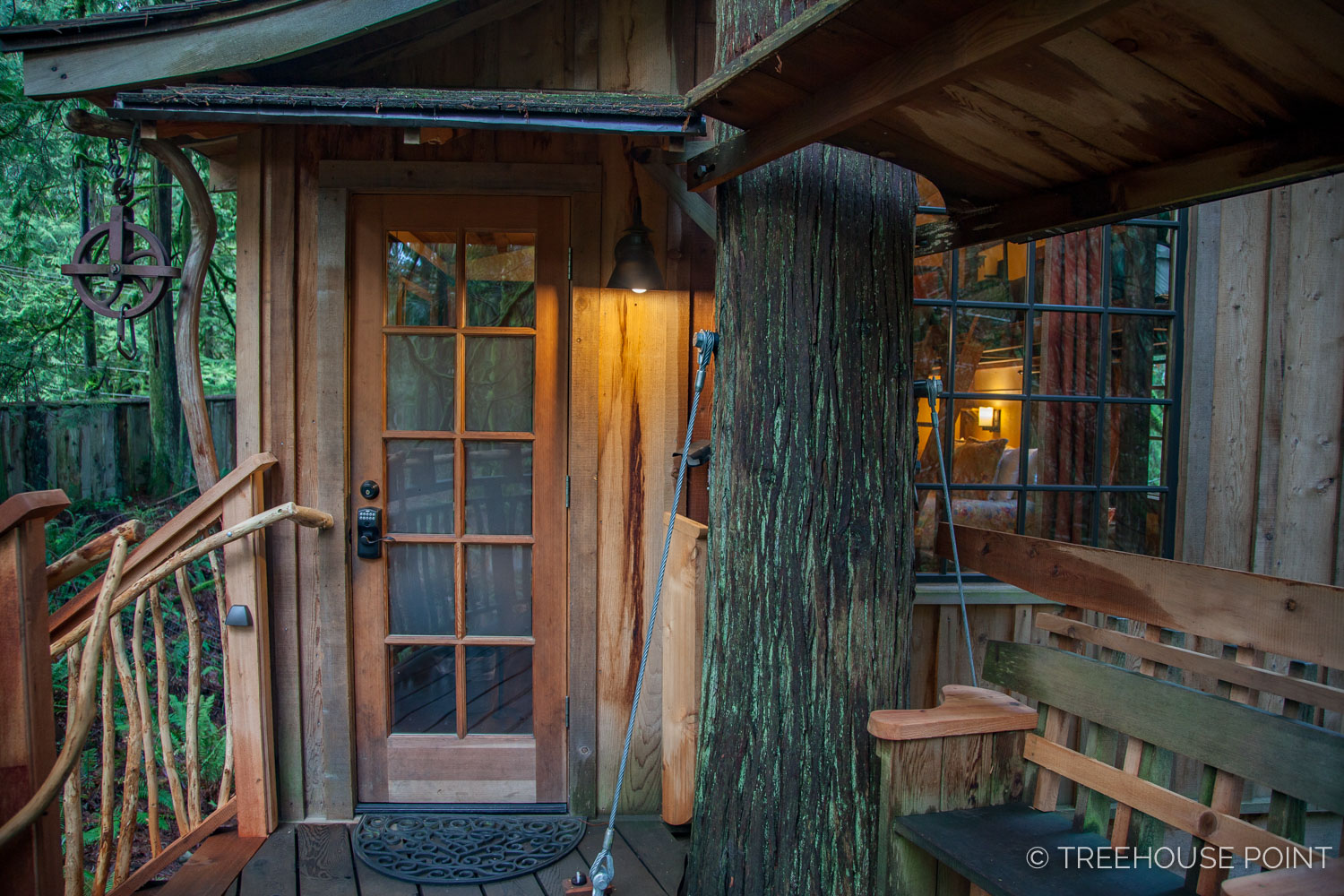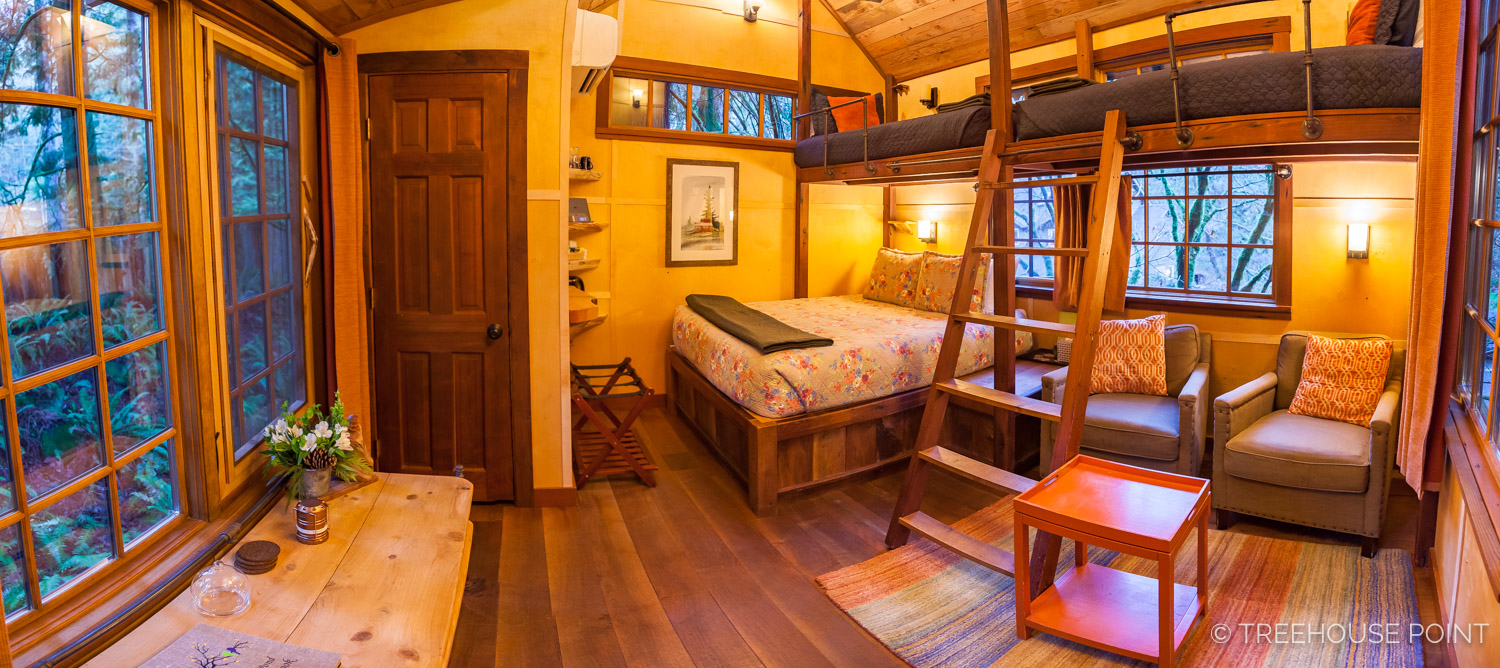 The interior is spacious and holds a queen-sized bed, twin loft beds, two armchairs, a table, a coffee nook, and a water closet with a composting toilet.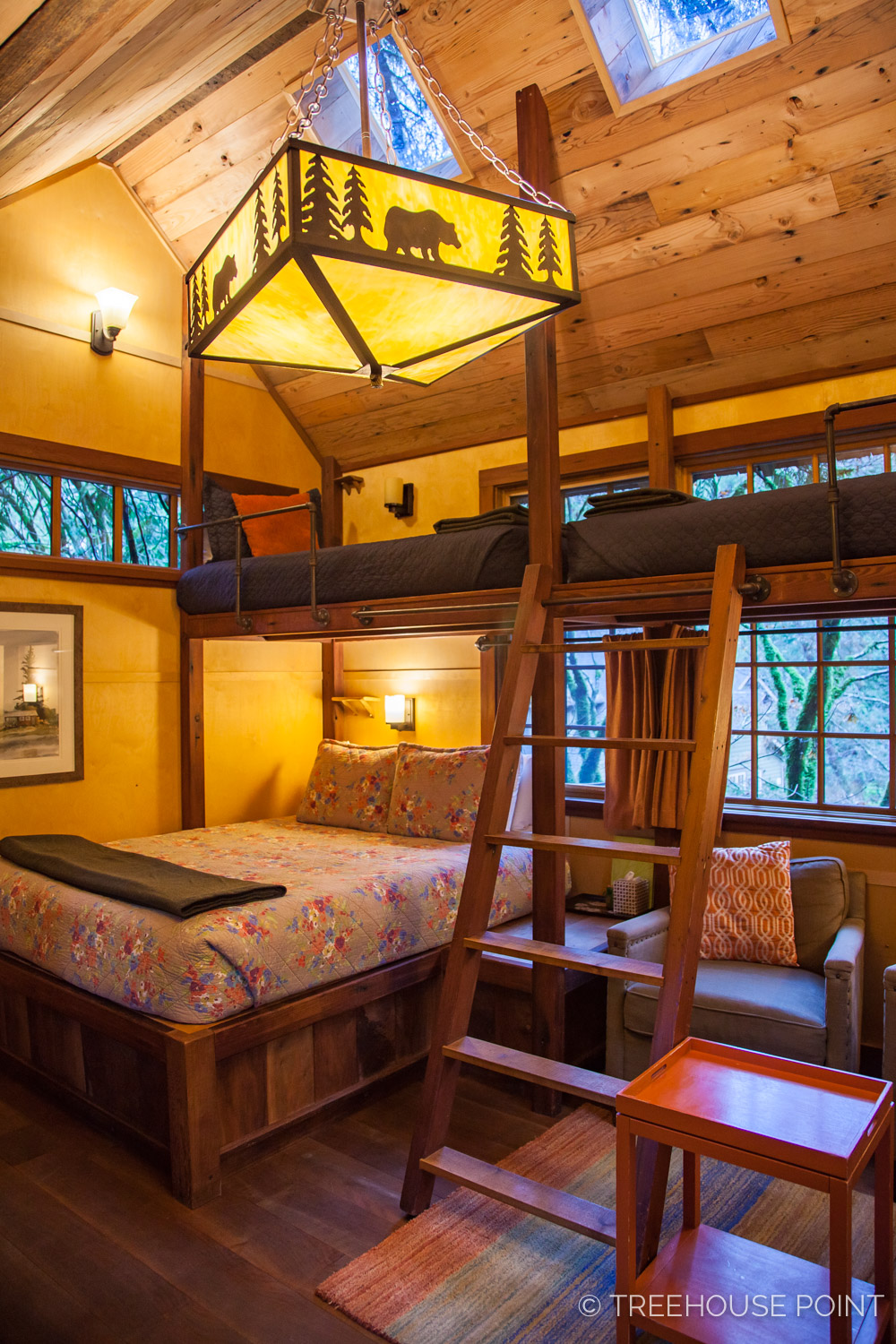 Upper Pond can sleep up to four, making it the ideal treehouse for a friends' getaway.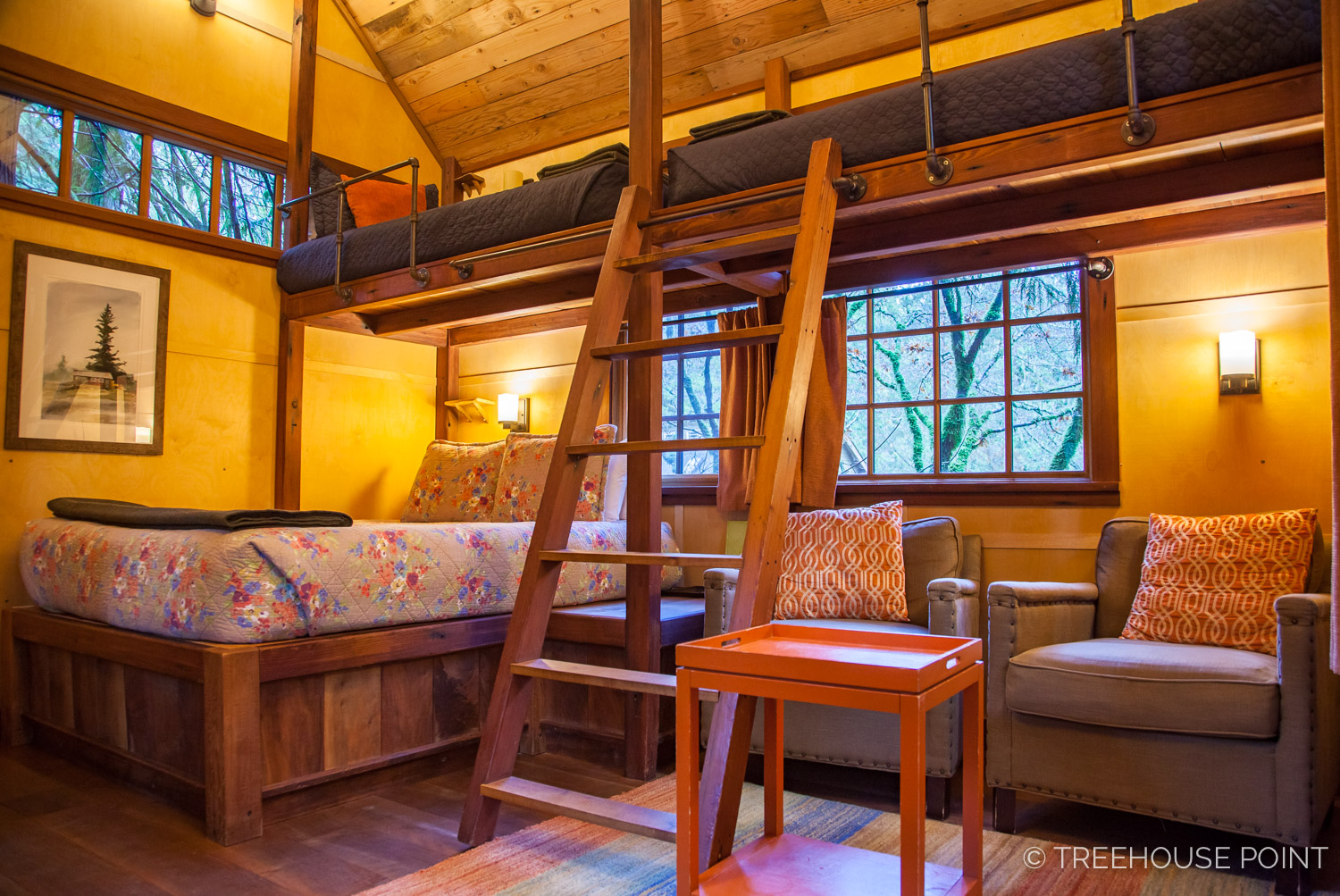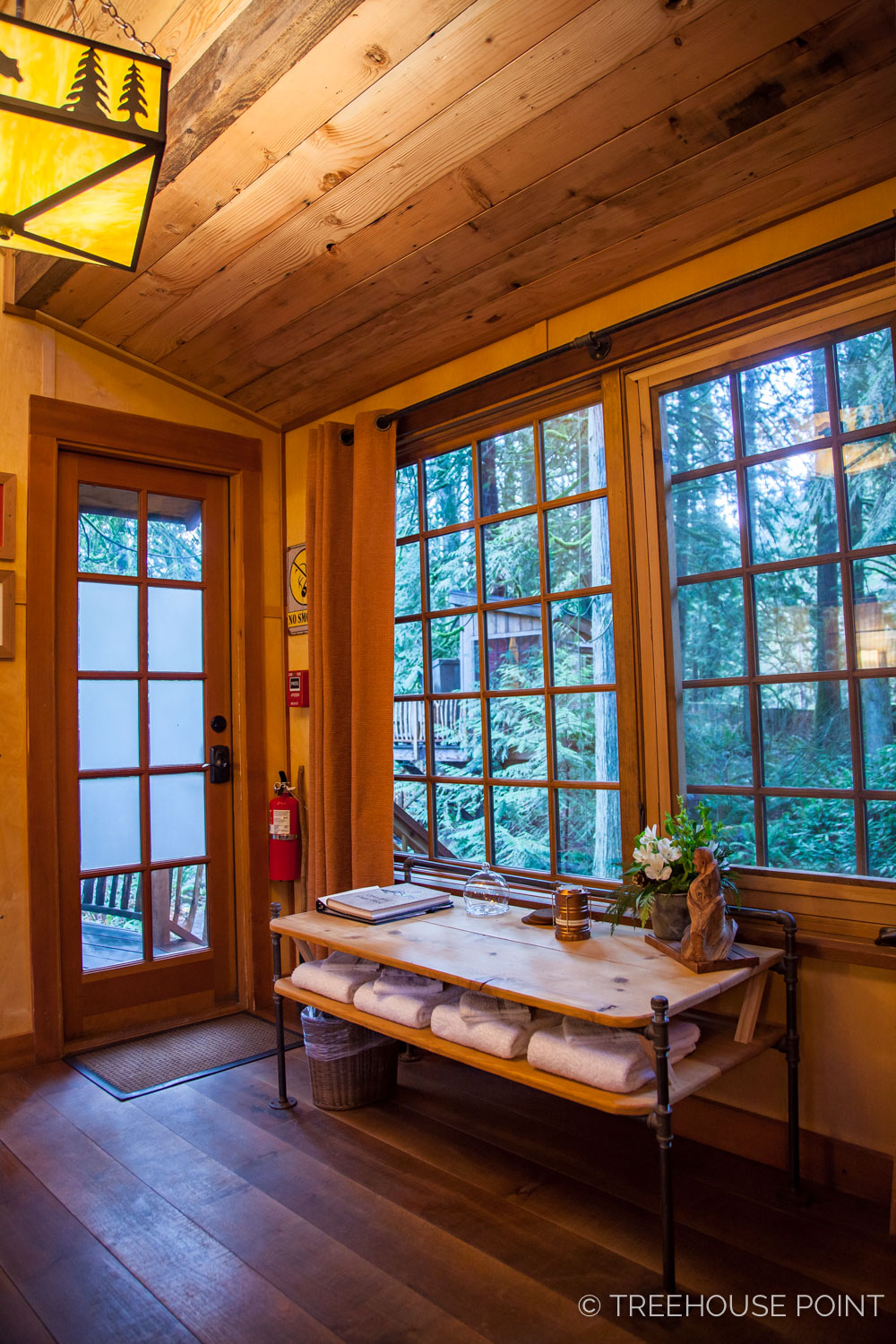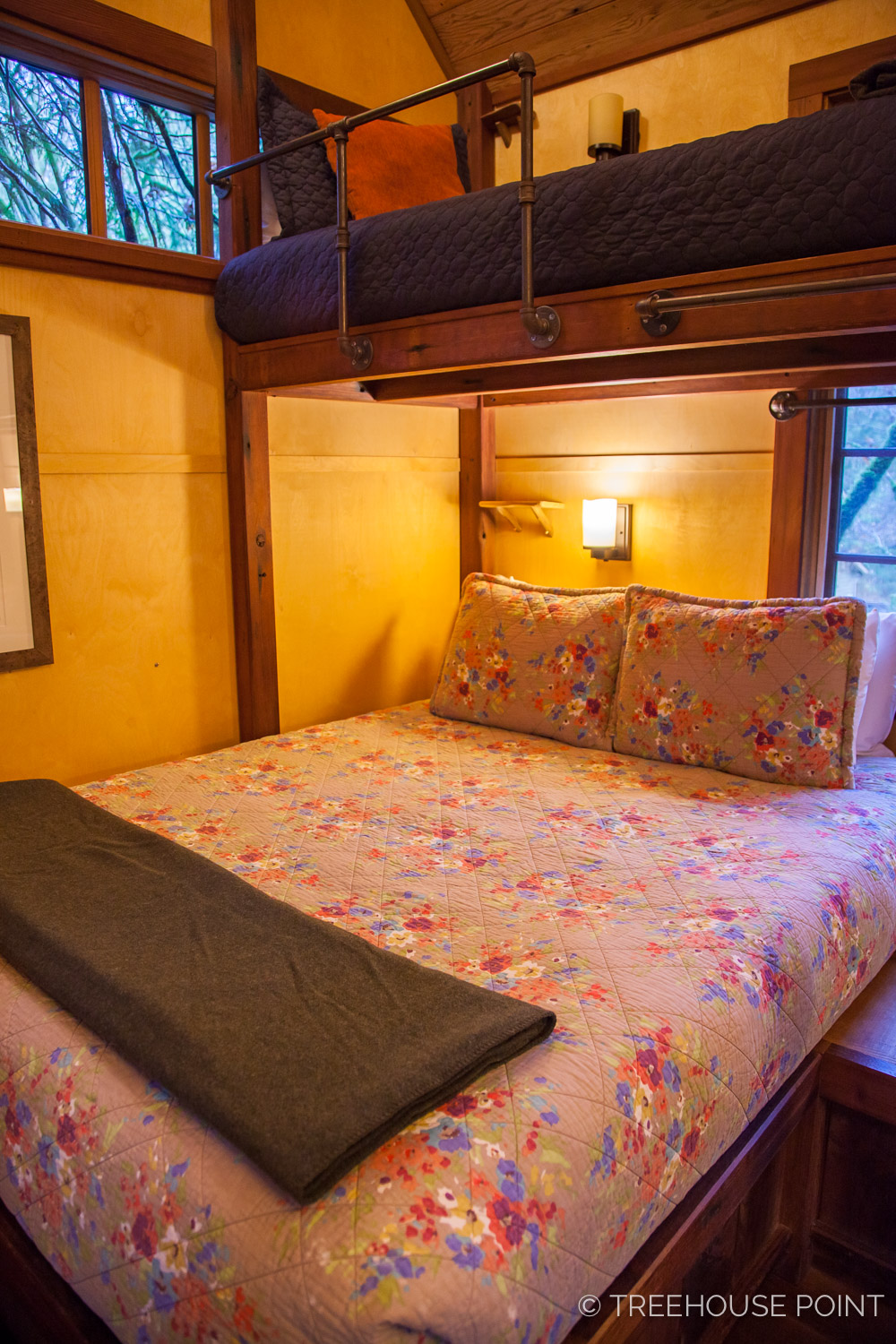 Like all the treehouses at TreeHouse Point, Upper Pond has electric lighting and heat.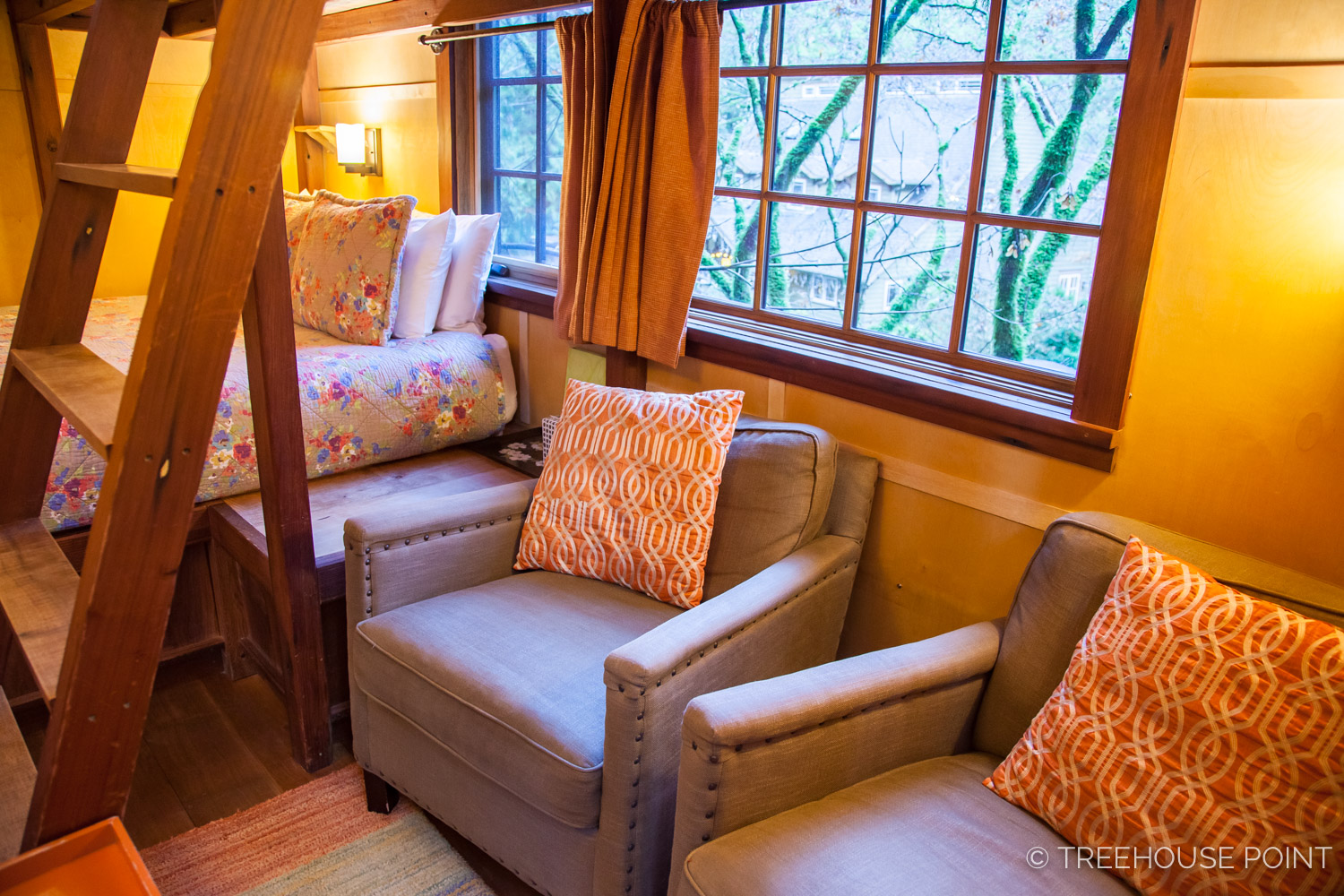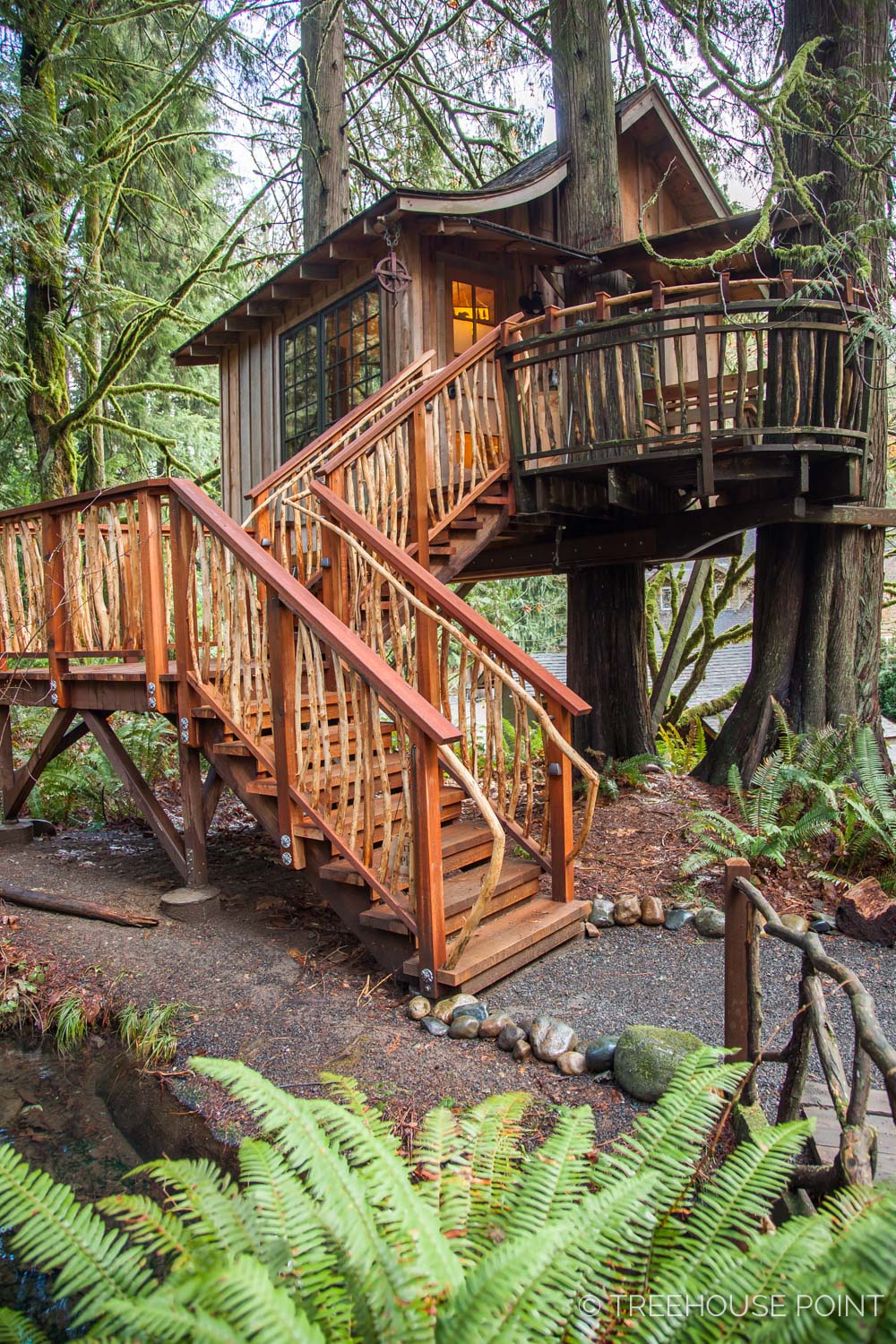 Pete and the crew built the Upper Pond in 2010. It was so fun to return this year to add the staircase and a few updates to the deck.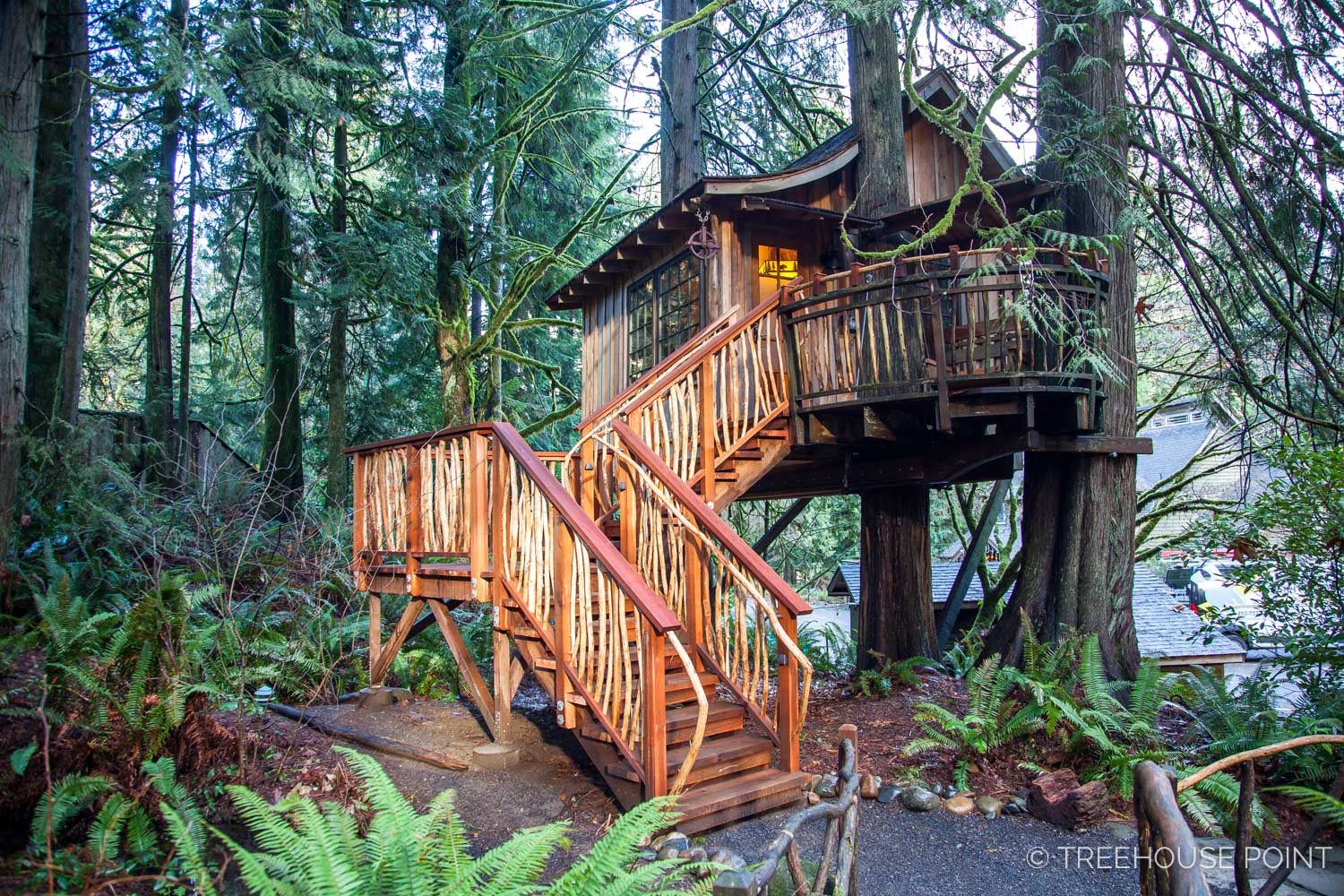 We hope you've enjoyed taking a virtual tour of the Upper Pond!
To book your stay in the Upper Pond, visit treehousepoint.com/lodging.