Step inside our shop to see how our carpenters prefabricated the Thrill 'n' Chill treehouse!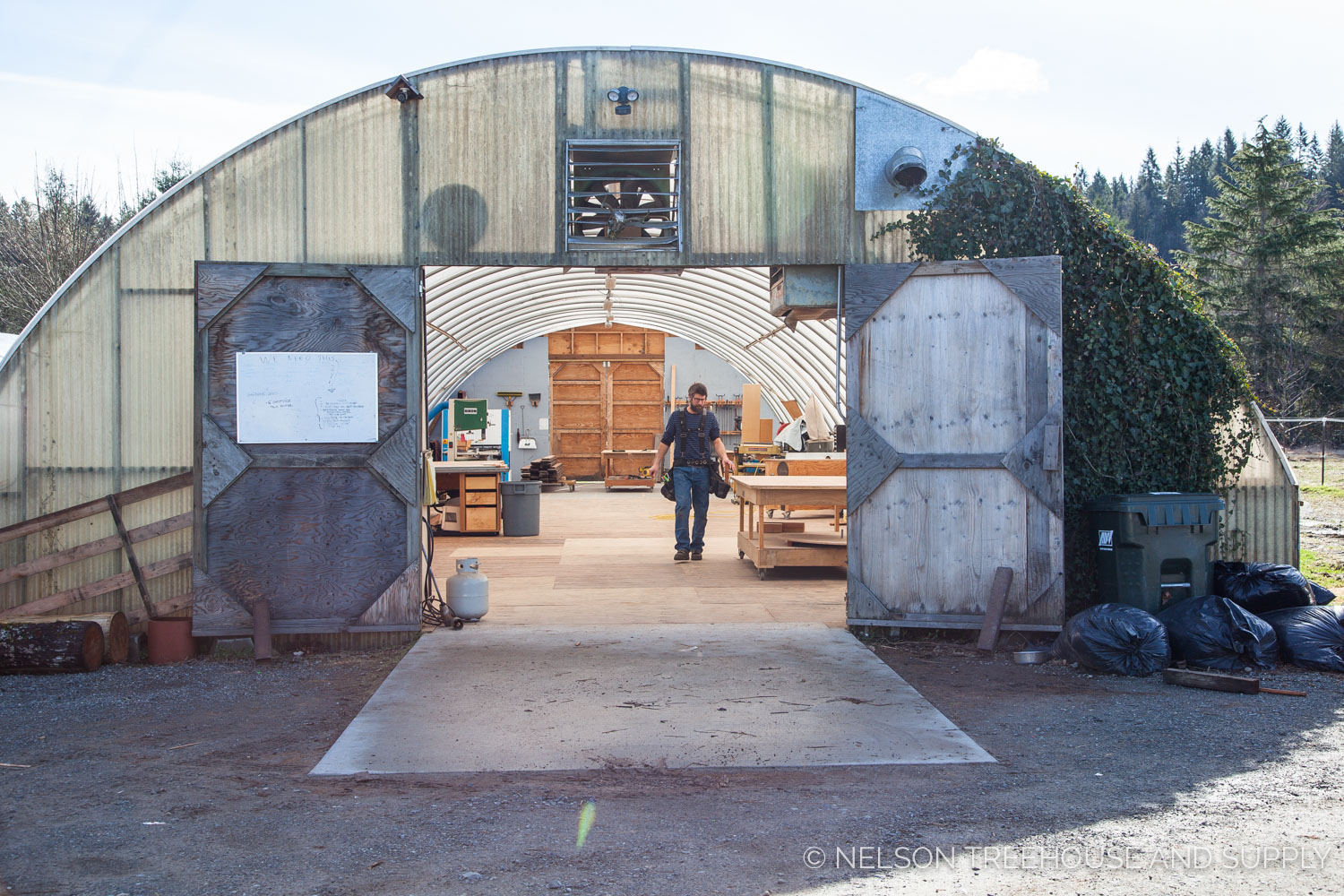 Welcome to our prefab shop, where our crew constructs almost every component that goes into the final treehouse.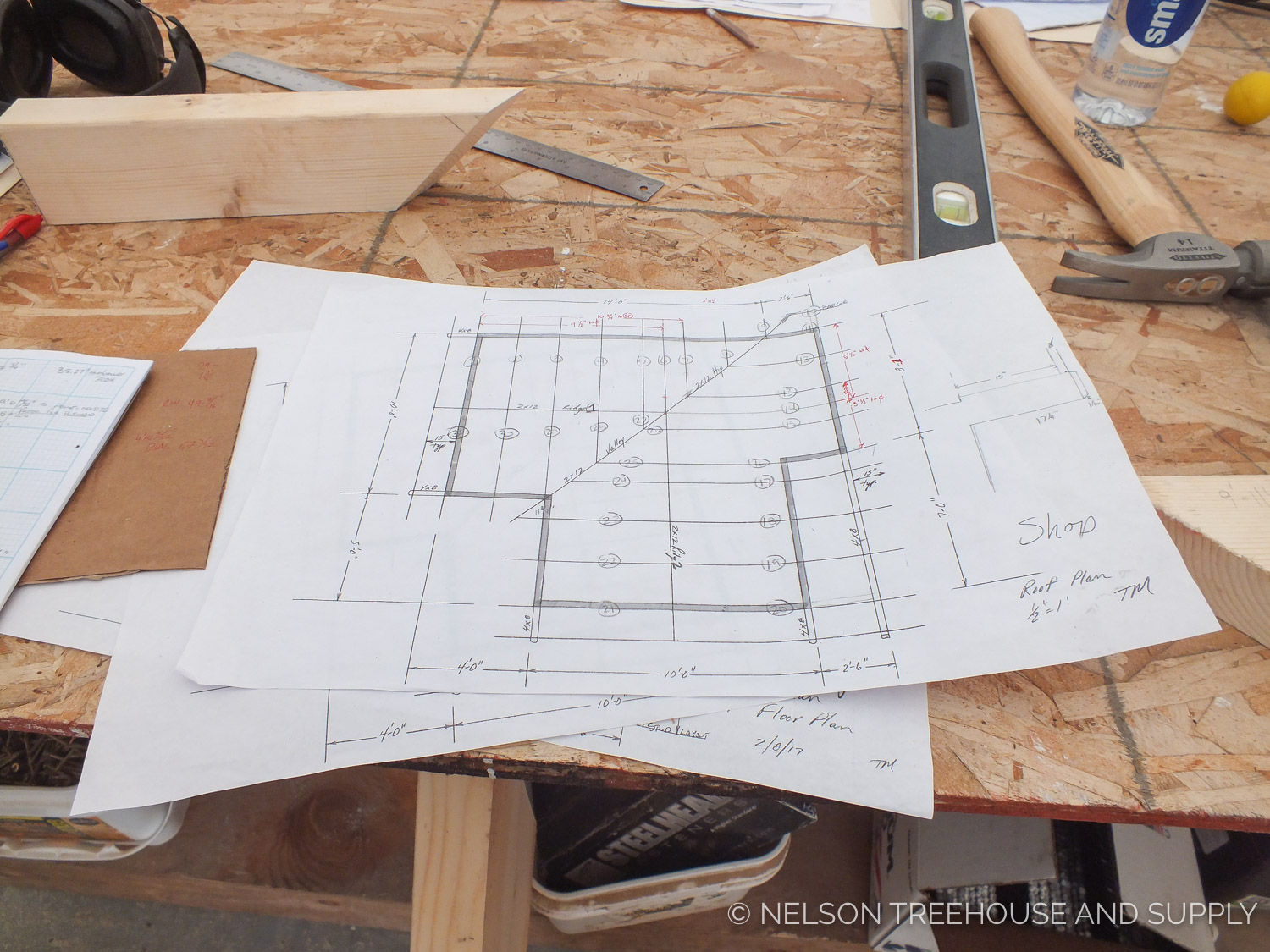 Prefabrication starts with shop drawings. An essential part of the treehouse design process, shop drawings outline the  fine details of connections, angles, individual pieces, and particulars that go into the treehouse. Here, our carpenters are referencing drawings for the Thrill 'n' Chill roof plan.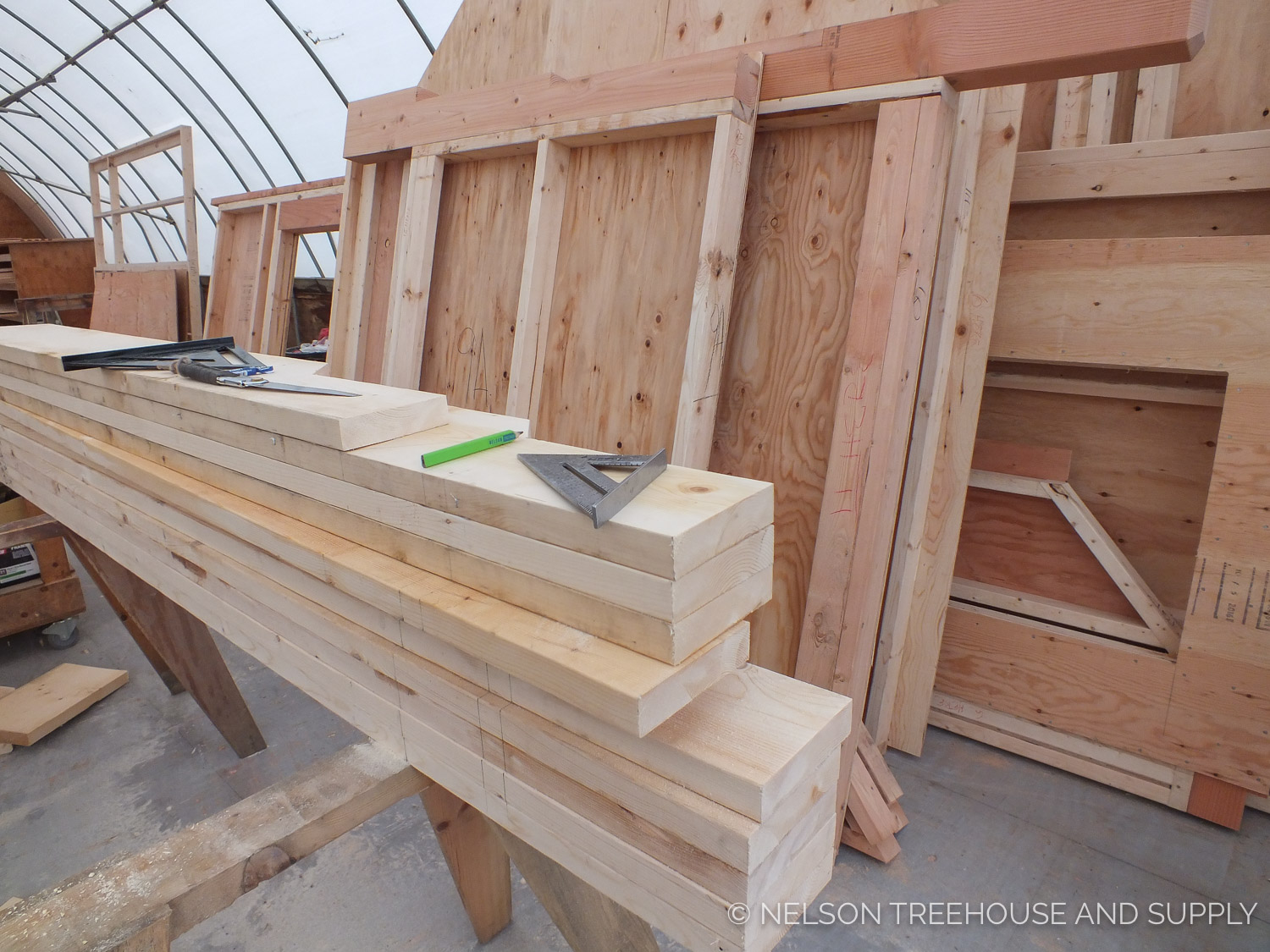 We like to say that our prefabrication process results in a complete "treehouse in a kit" – walls, rafters, beams, and sometimes even the platform are constructed in-shop, dissembled, packed into a truck, and reassembled onsite. Here, prefabricated walls rest in the shop before being packed and shipped.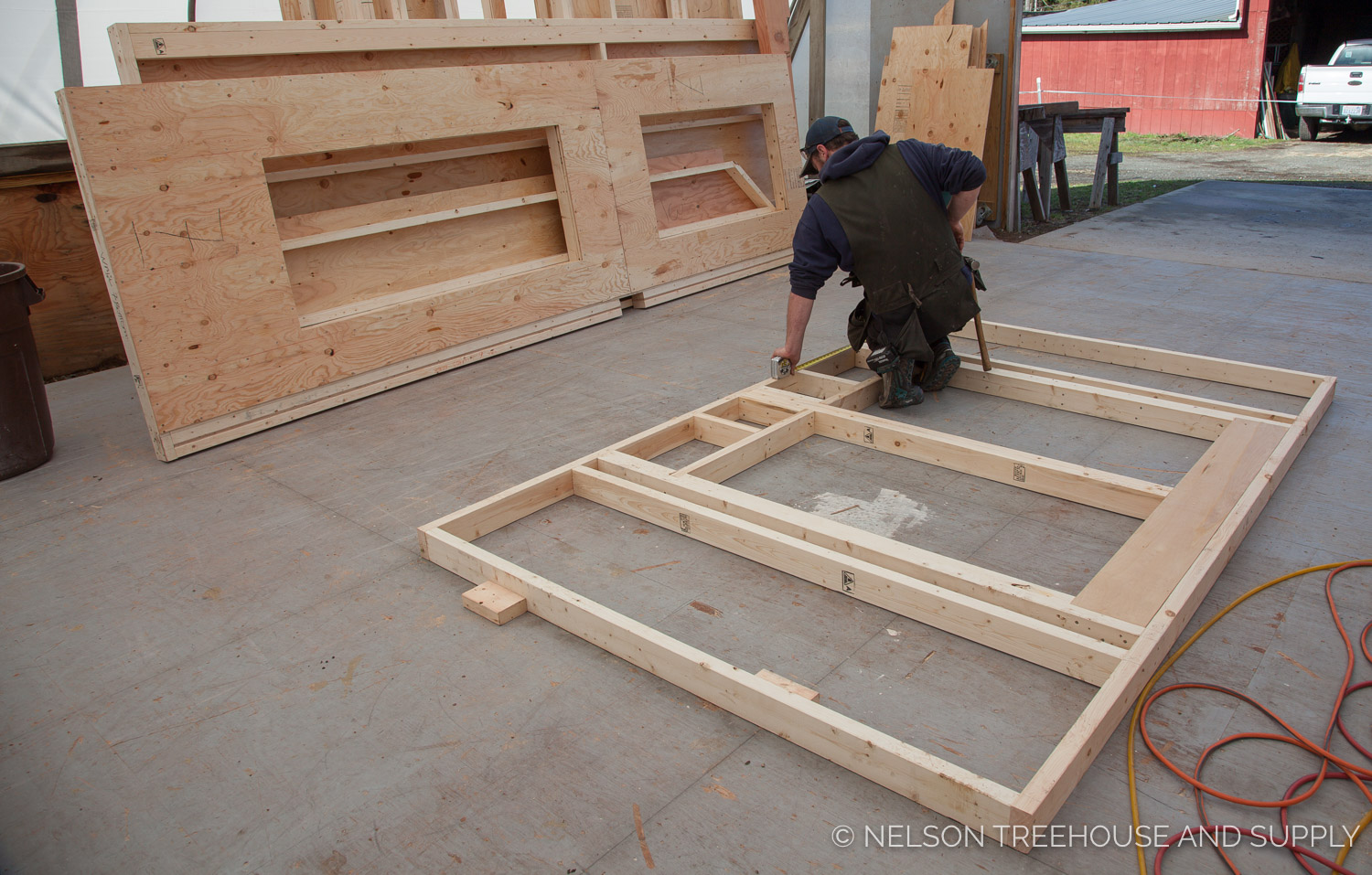 Dylan works on framing for the treehouse.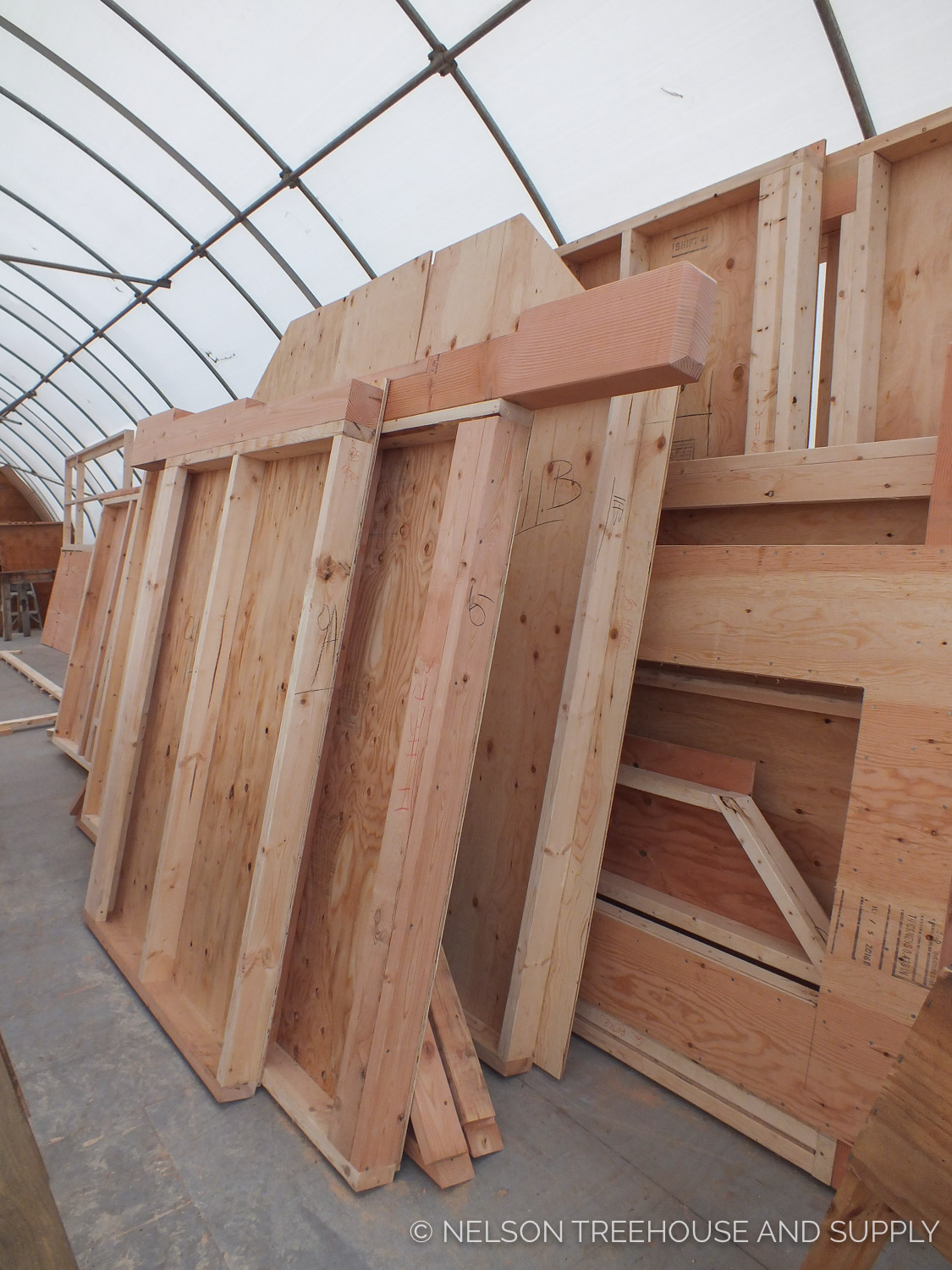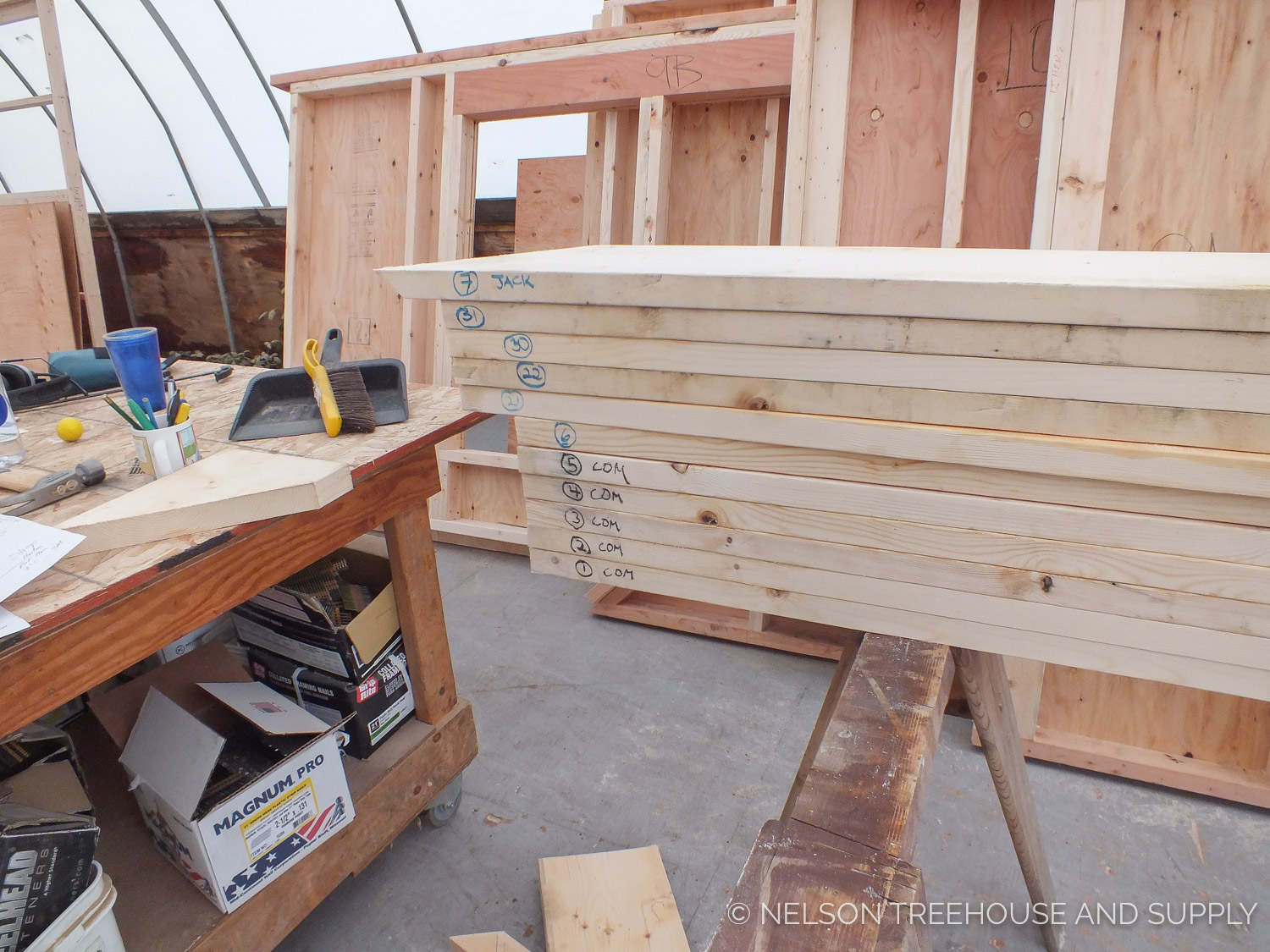 The prefab crew fastidiously labels every component of the treehouse in accordance with the shop drawings. This makes it easier for the onsite crew to reassemble the structure.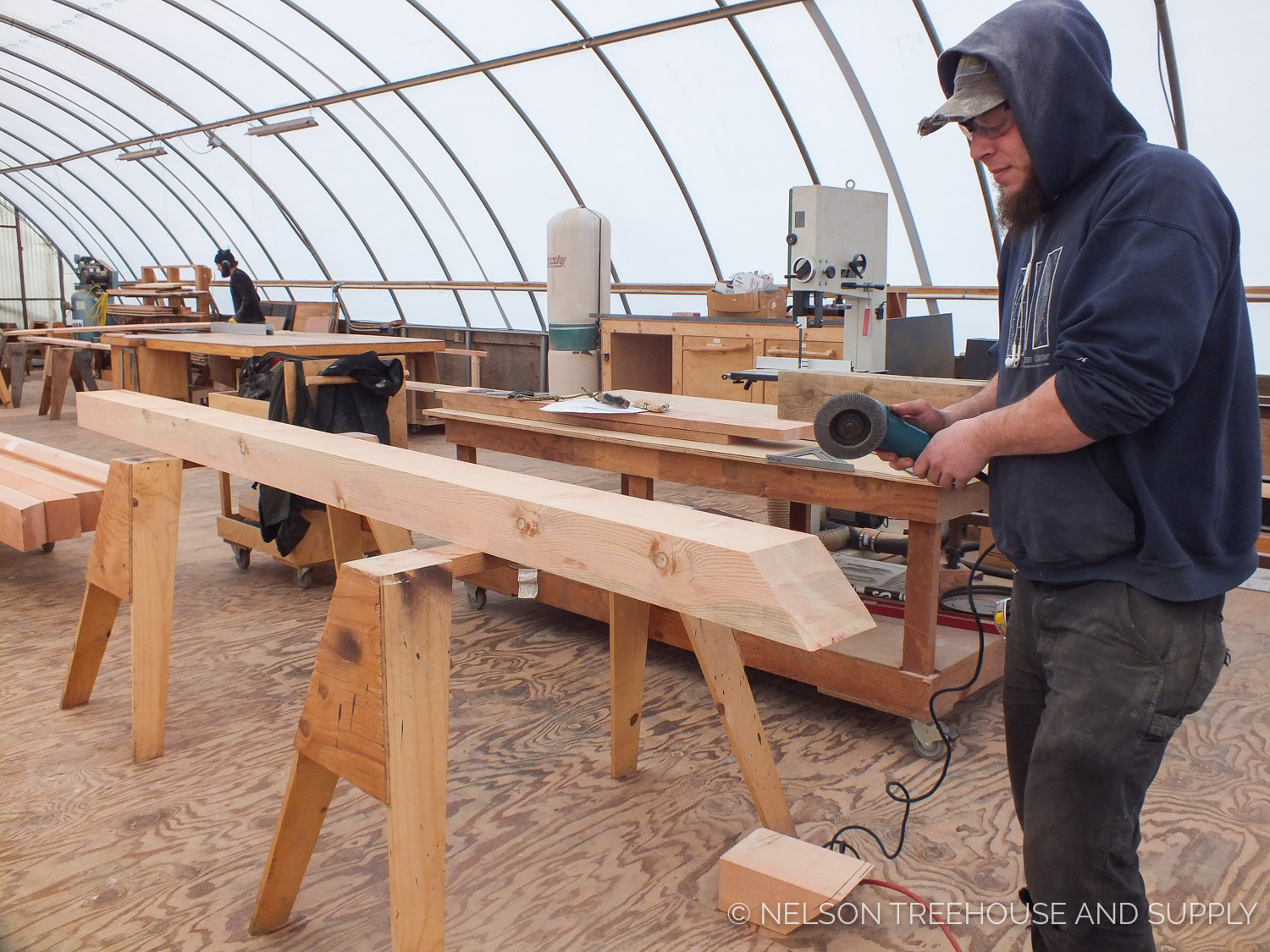 Dylan finishes a beam – you can see the beam in the finished treehouse, below.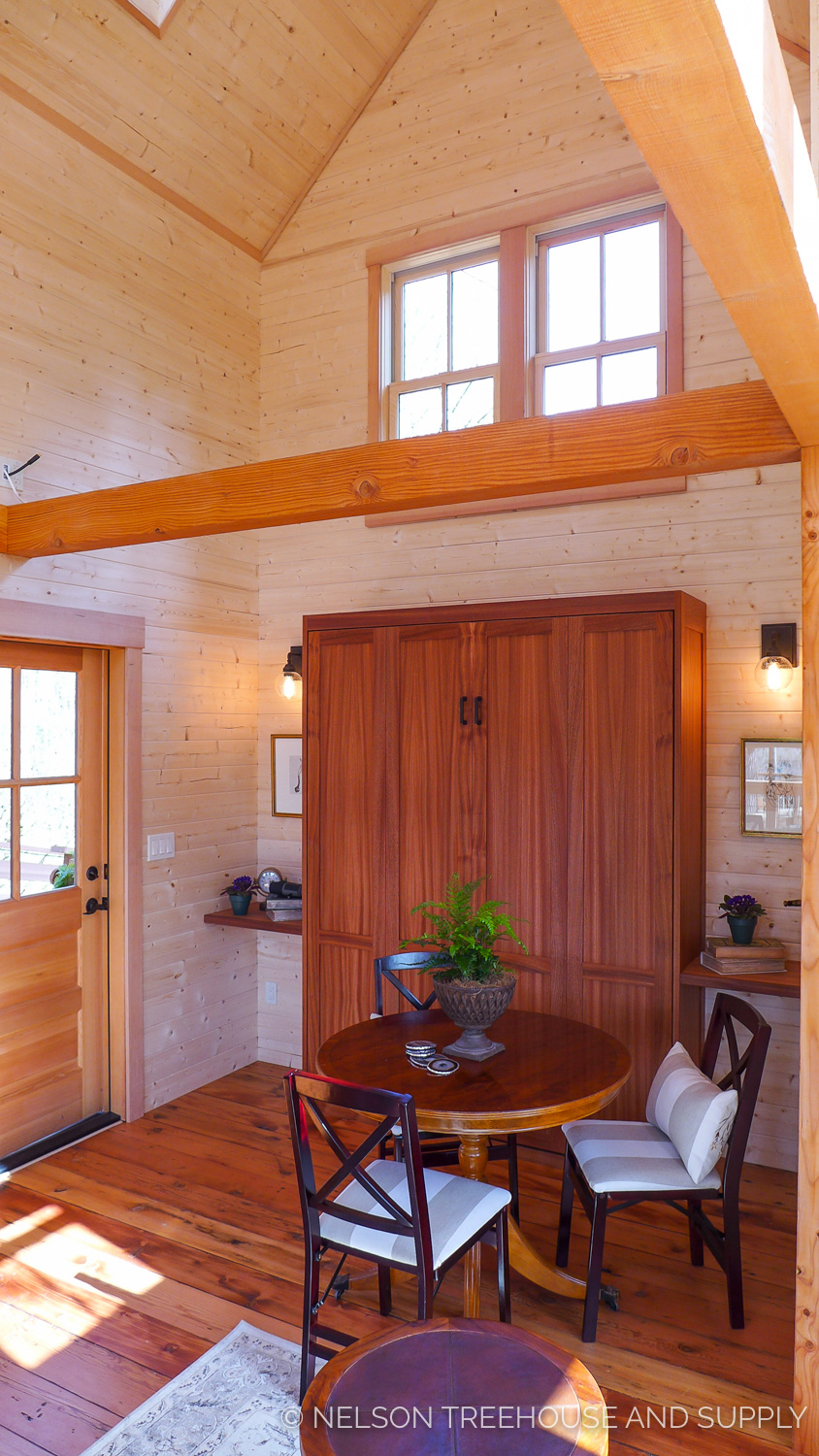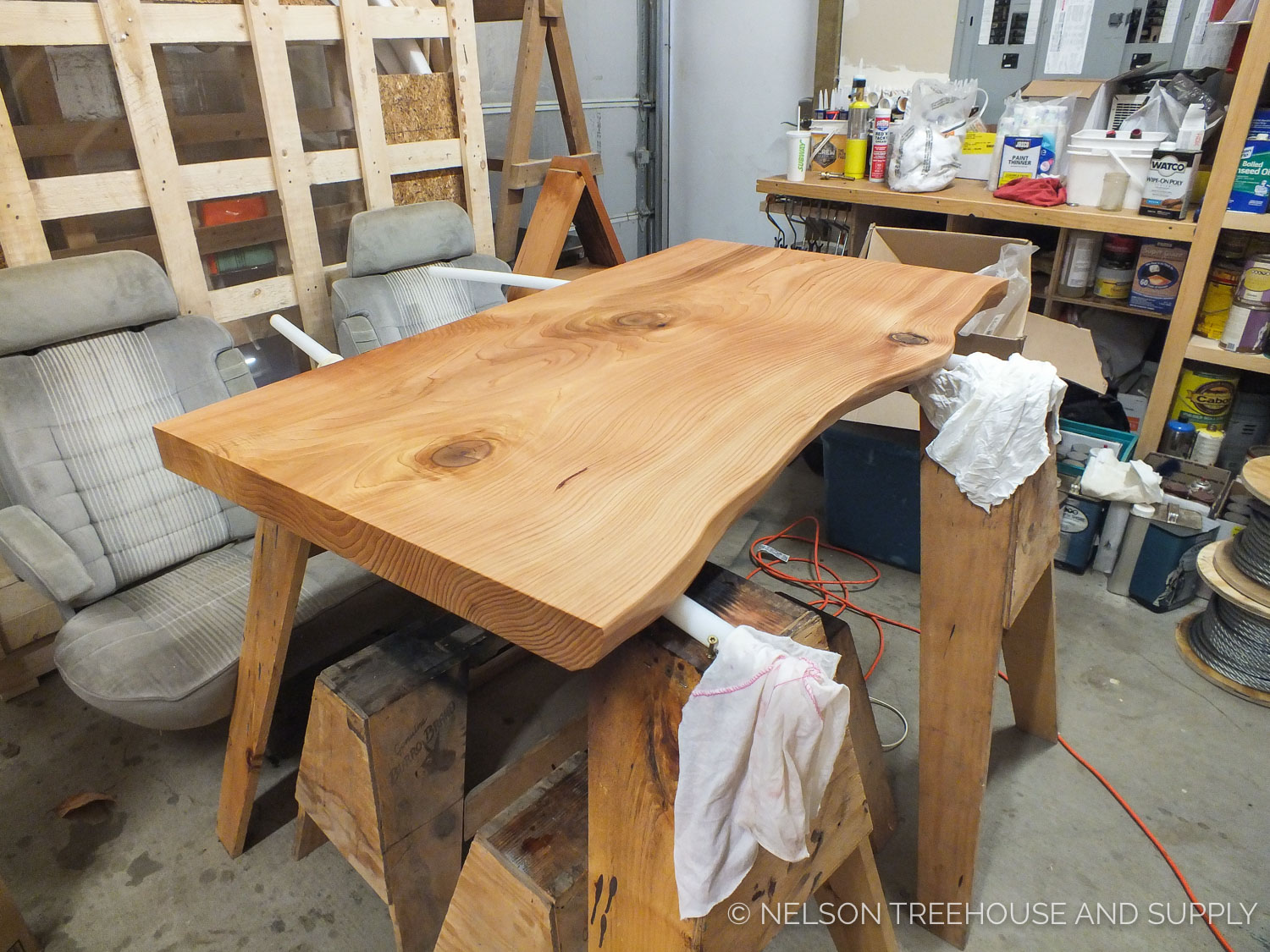 The prefab crew also produces our custom built-ins that go inside our treehouses. We love integrating live edge slabs into built-ins; this slab topped the kitchenette inside the Thrill 'n' Chill treehouse (see below for the finished built-in).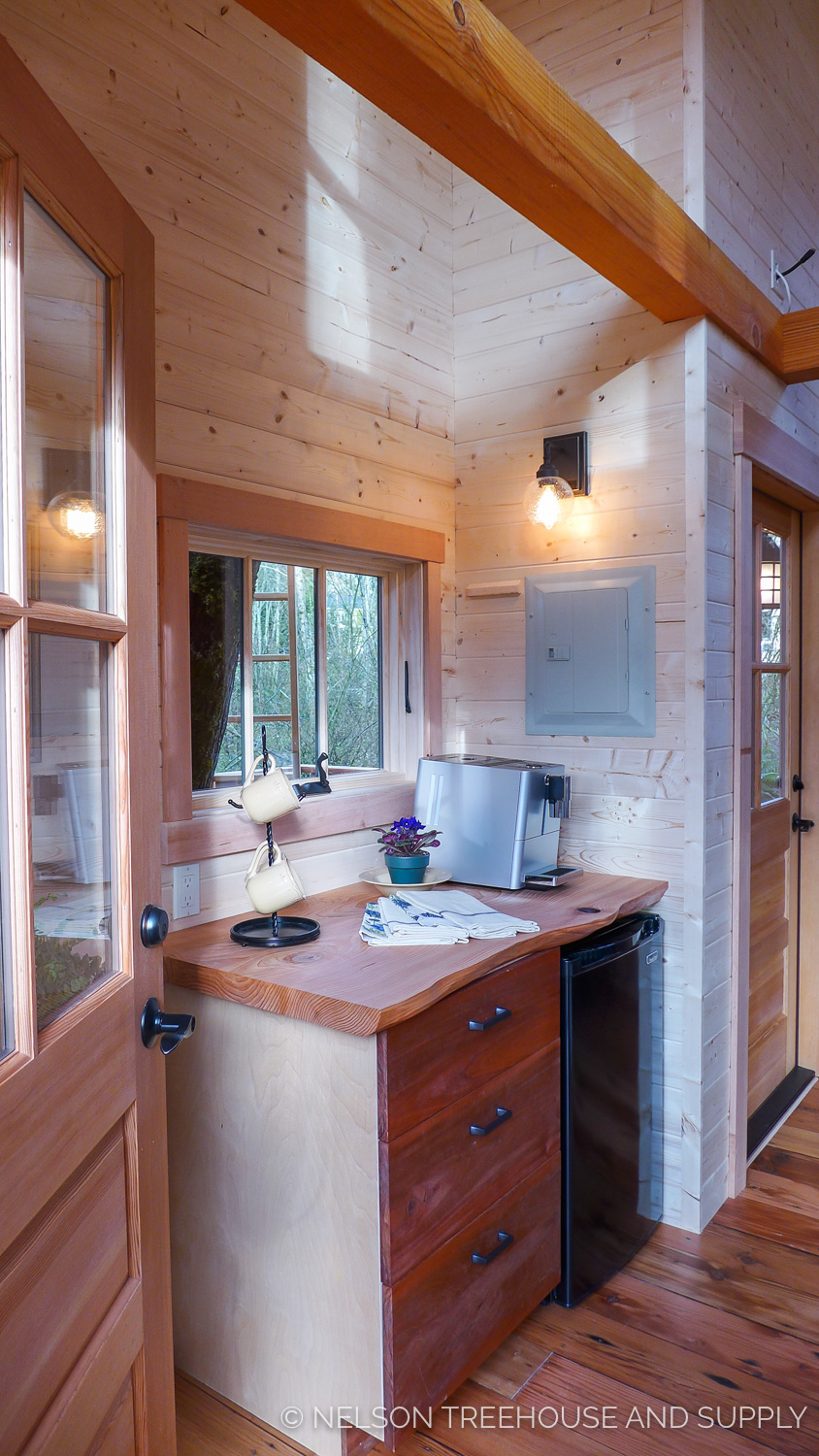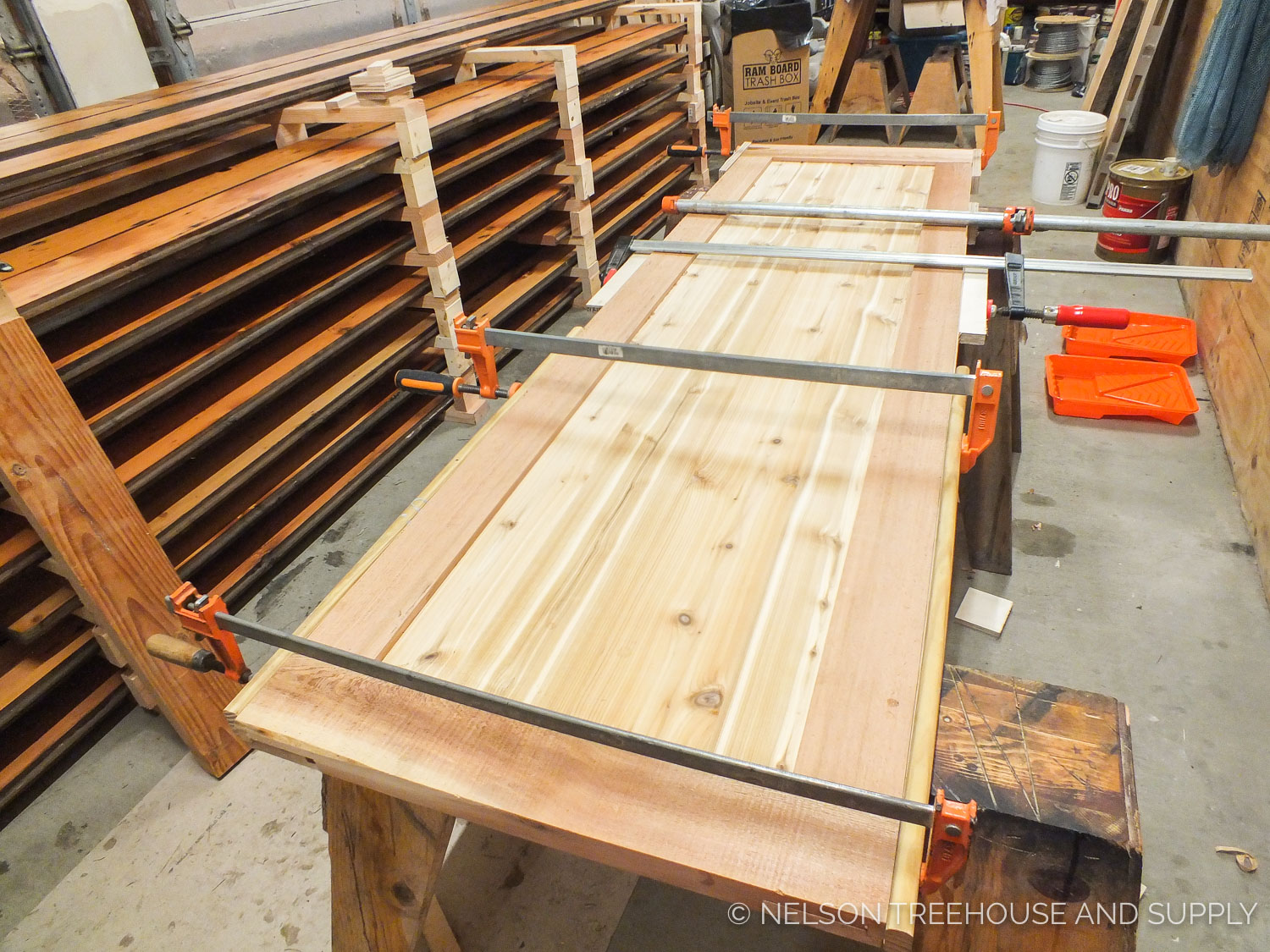 The prefab crew created the elongated door for the treehouse's outhouse, as seen in its completed form below.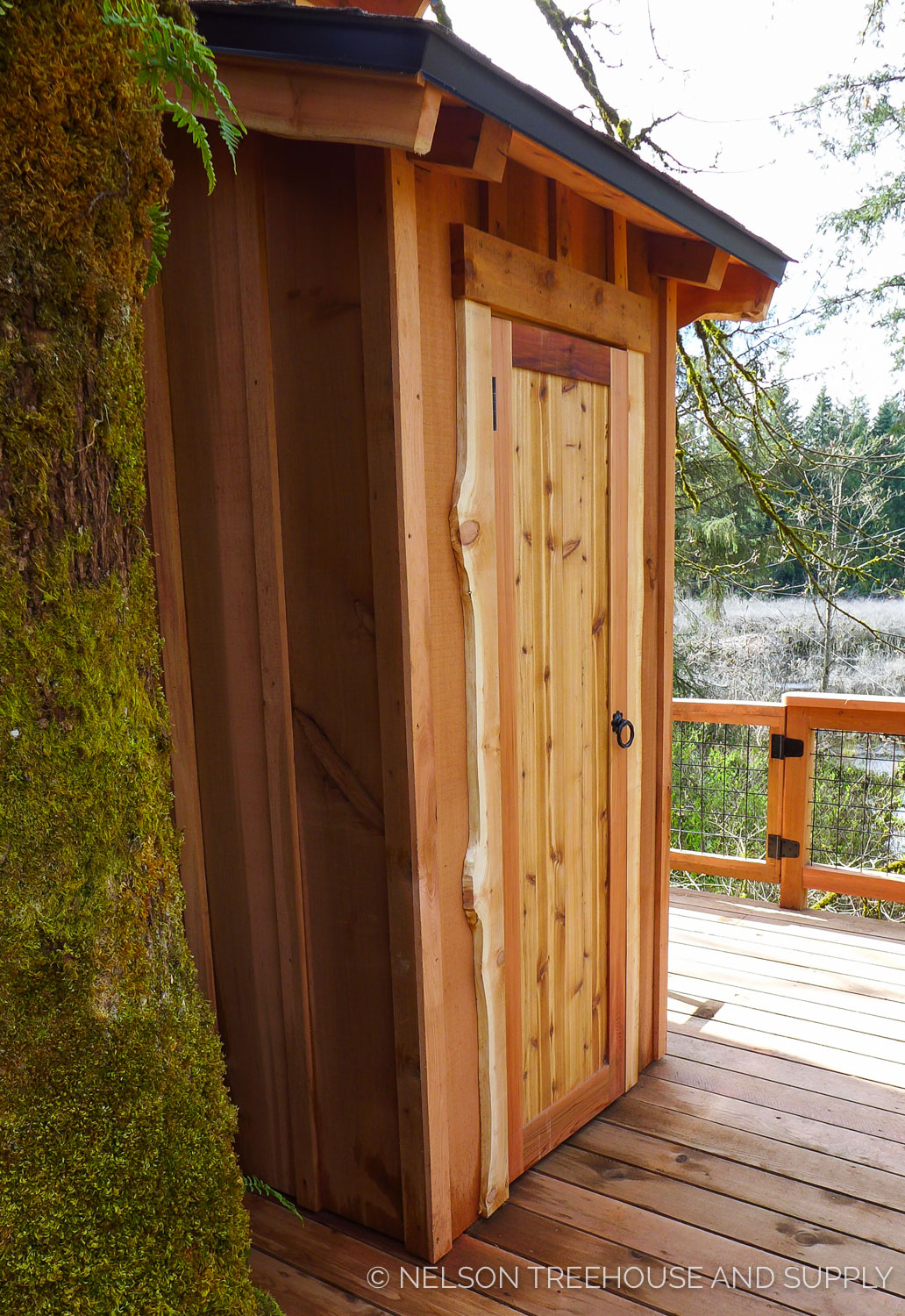 We hope you've enjoyed stepping into our prefab shop!
Stay tuned for more glimpses of the prefab process behind the treehouses in this all-new season of Treehouse Masters.
To stay up-to-date on all things treehouse, subscribe to our newsletter and give us a follow on Facebook and Instagram.
To the trees!