This treehouse does double duty as a restful retreat and adventurer's haven. High ceilings and cozy nooks make for a relaxing interior, while the cable bridge, two ship's ladders, crow's nest, and zipline launchpad provide plentiful thrills.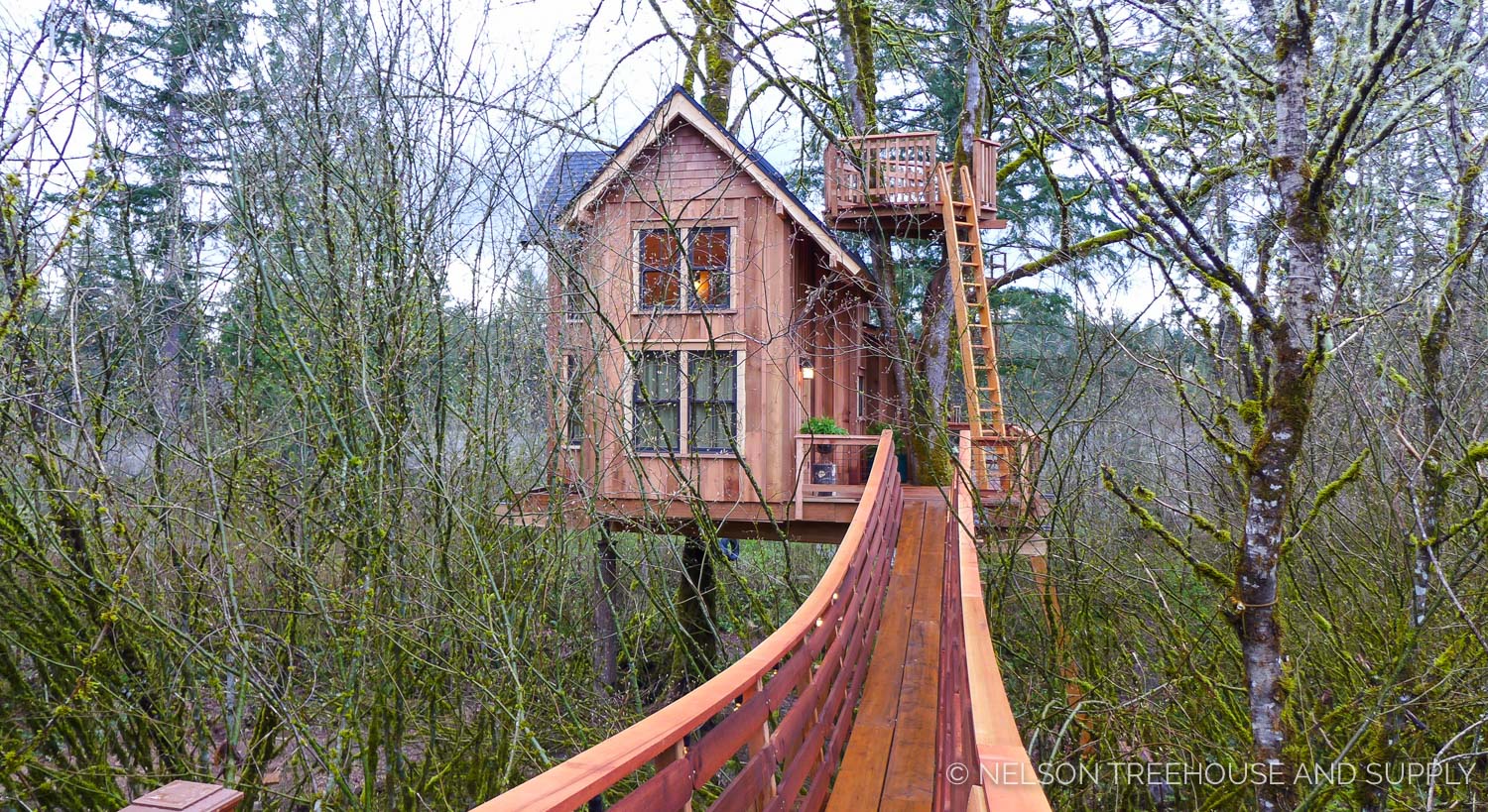 It was a real pleasure to build for Scott and his family in western Washington. We hear that their treehouse has been the perfect place this summer for nighttime film screenings – the tall walls inside make an excellent canvas for a movie projector!
Read on for the full photo tour of this tranquil, yet playful, treehouse retreat…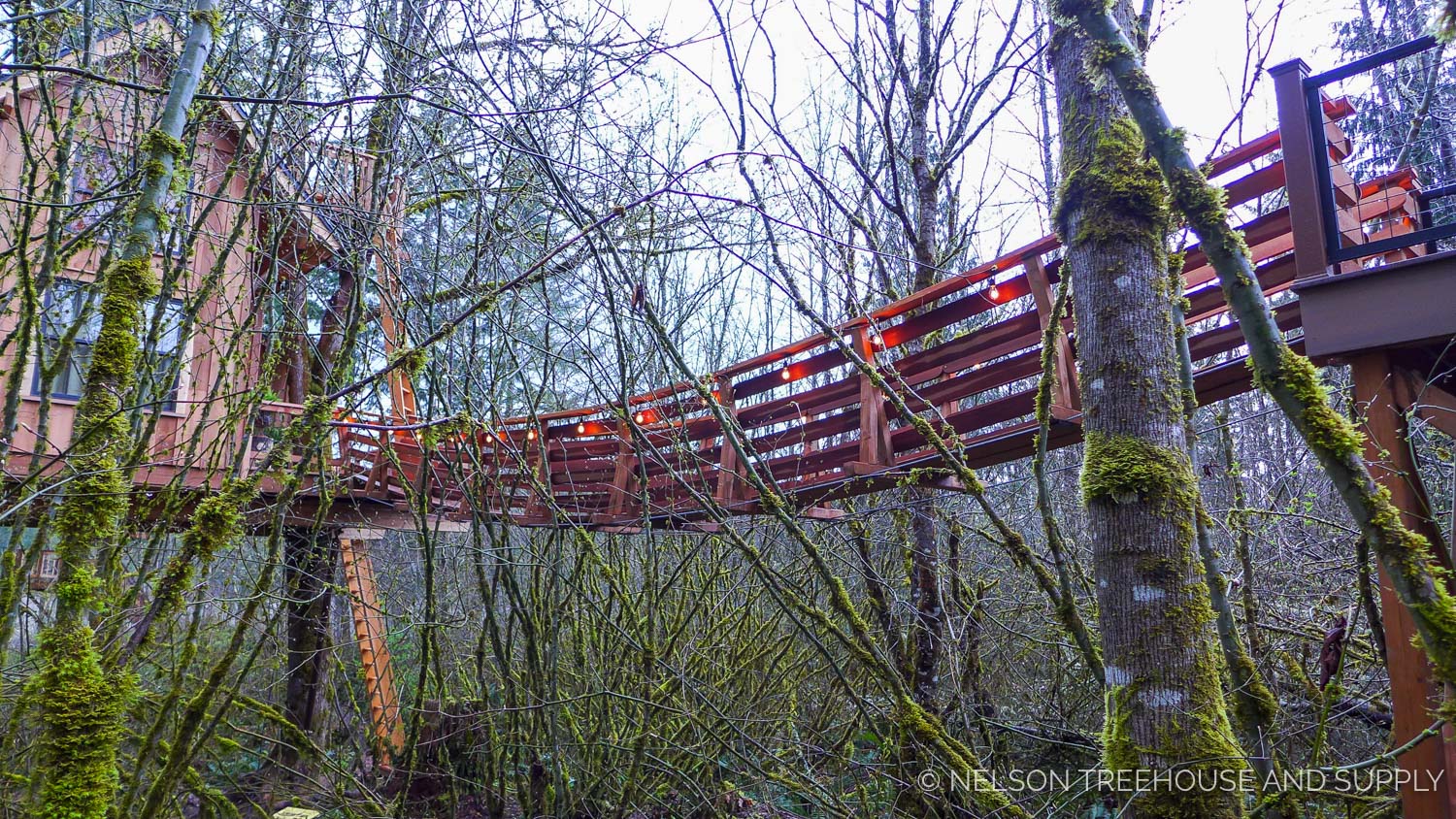 There are two ways to get to the treehouse deck: by bouncy bridge or ship's ladder. The crew built a small tower on the side of the bridge farthest from the treehouse – it provides necessary height and strength to anchor the bridge.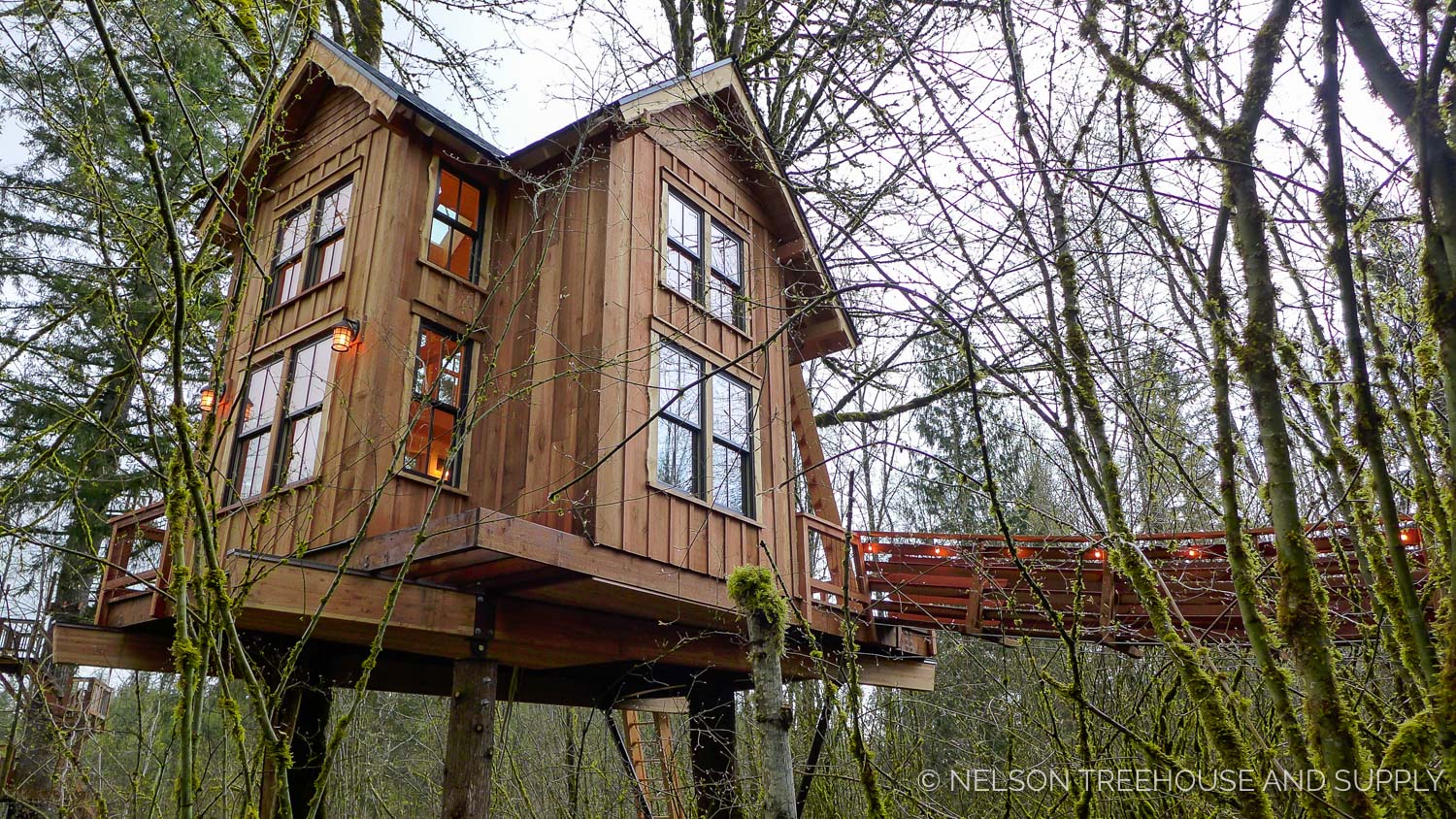 Two brawny maple trees and one post support the treehouse. The crew used a cedar log for the post to mimic the natural look of trees.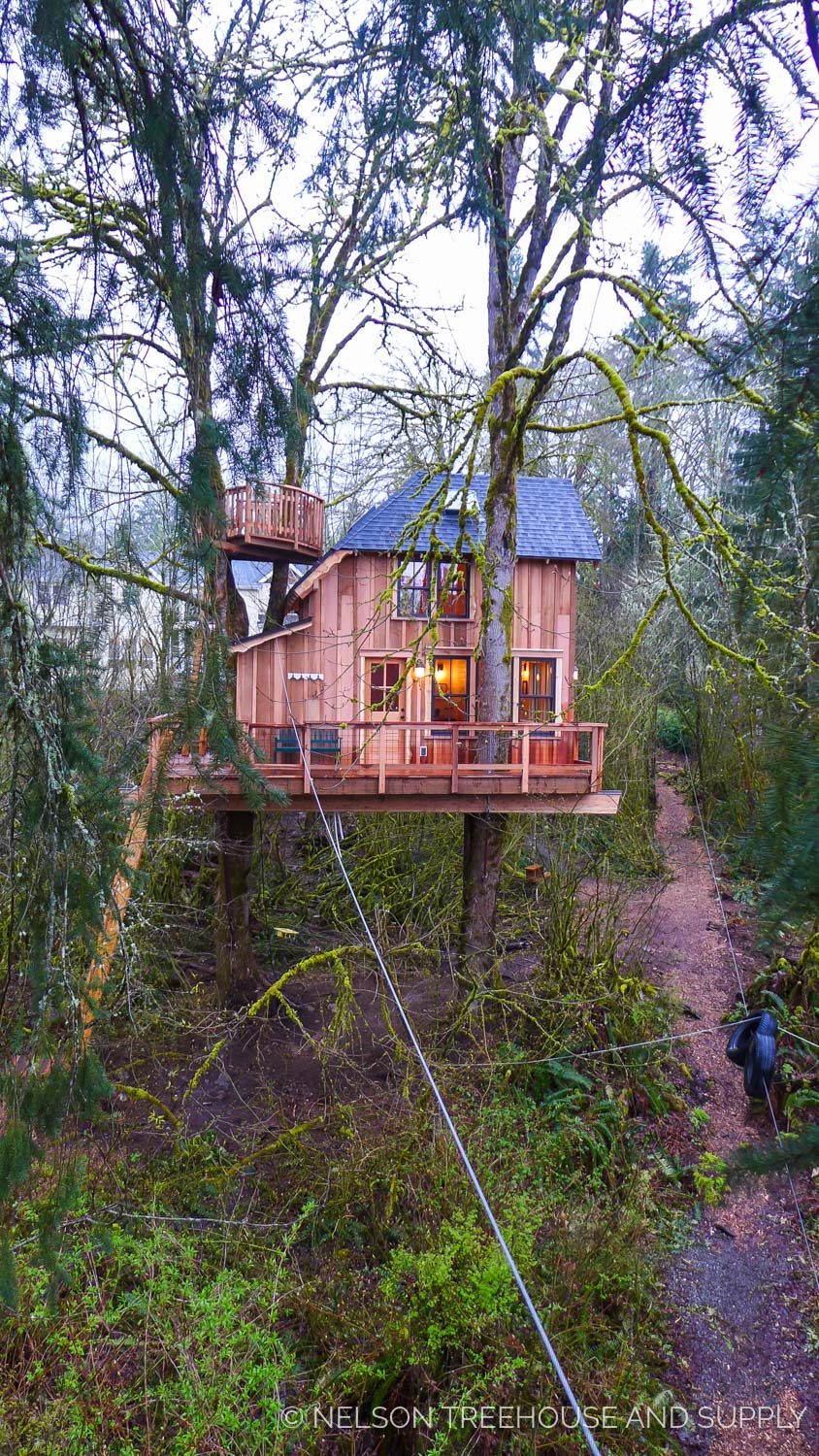 Scott installed this zipline and connected it with others on his property. The treehouse marks the start to the full zipline course.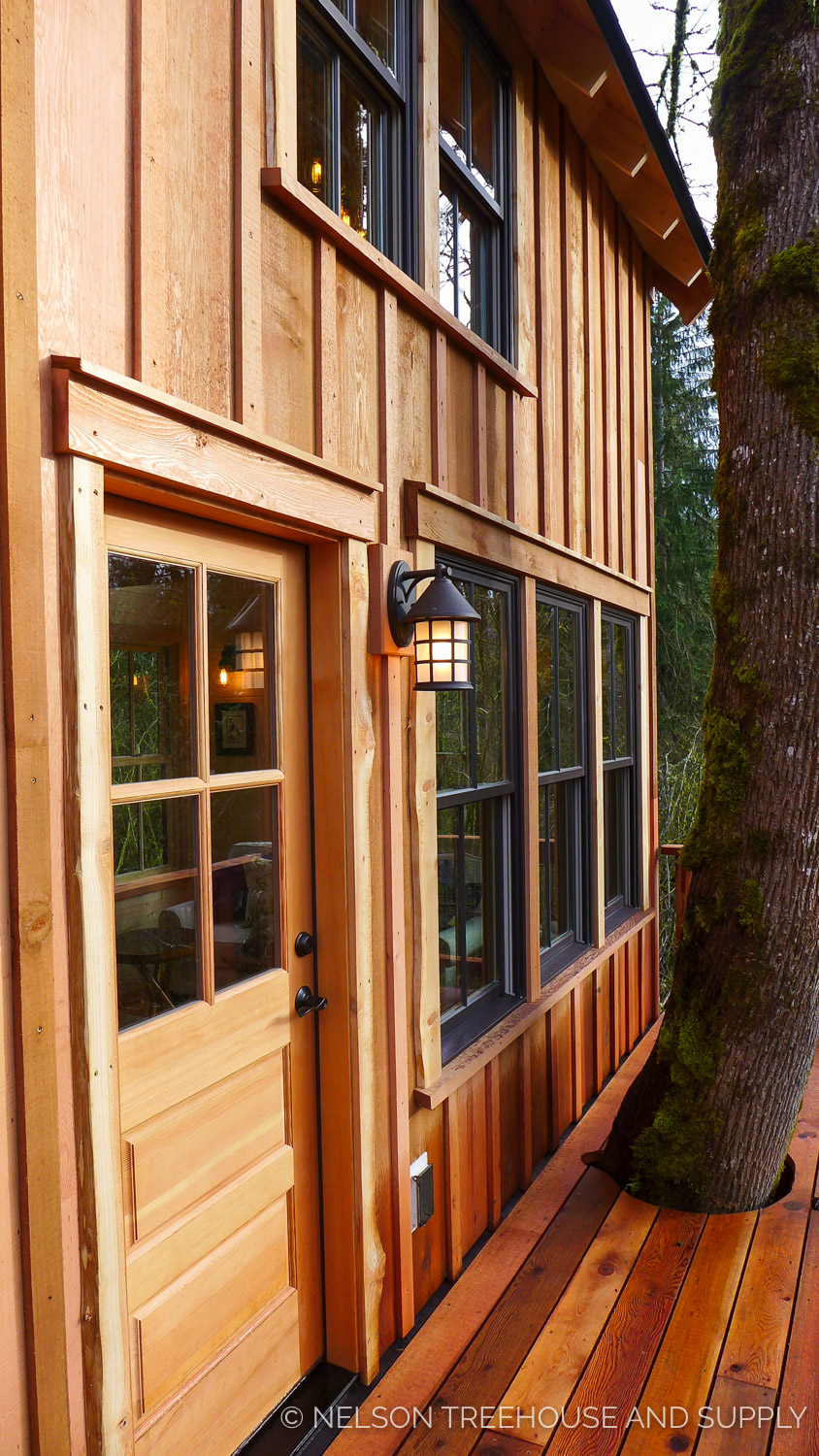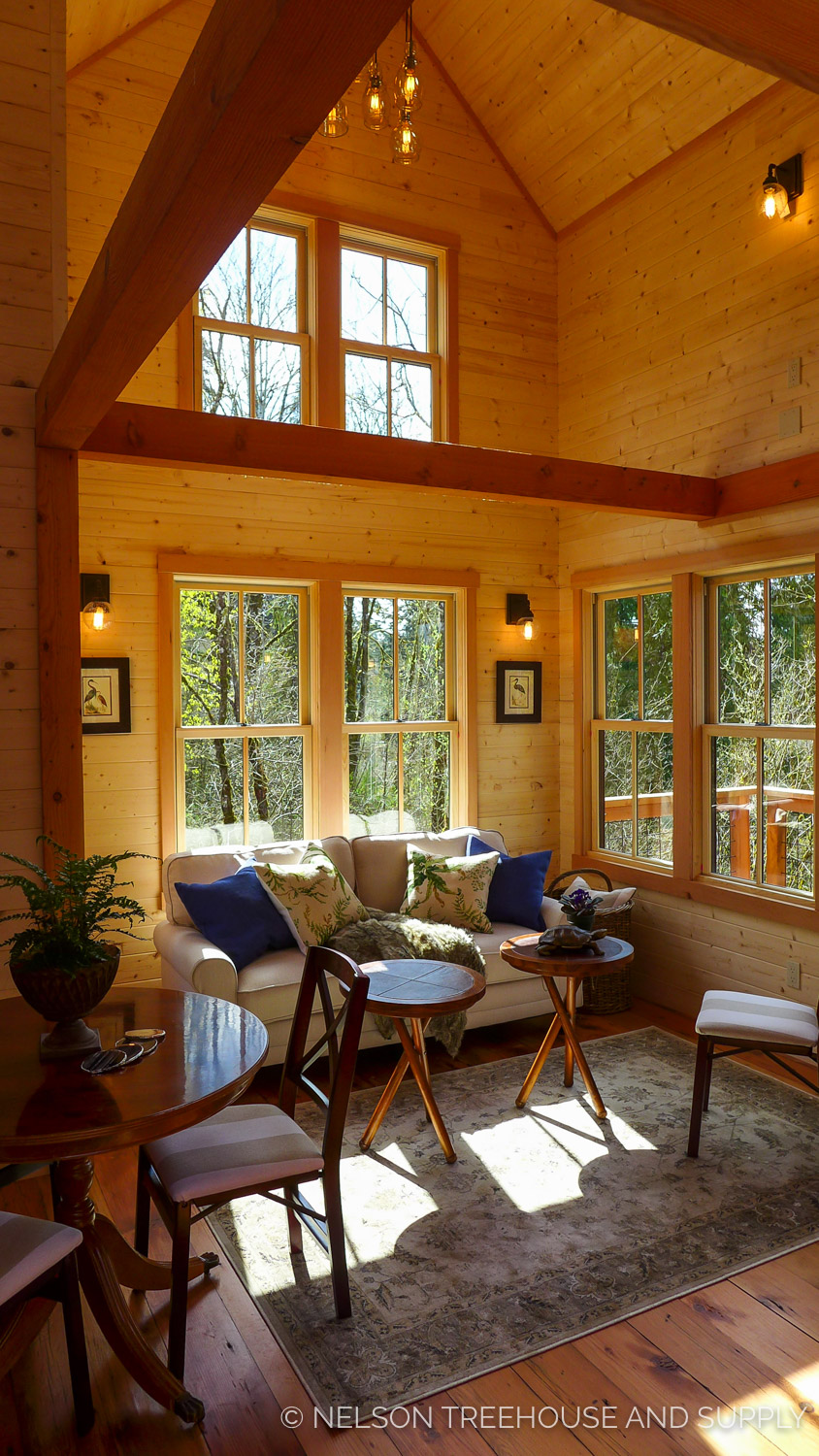 Large windows let in lots of sunlight.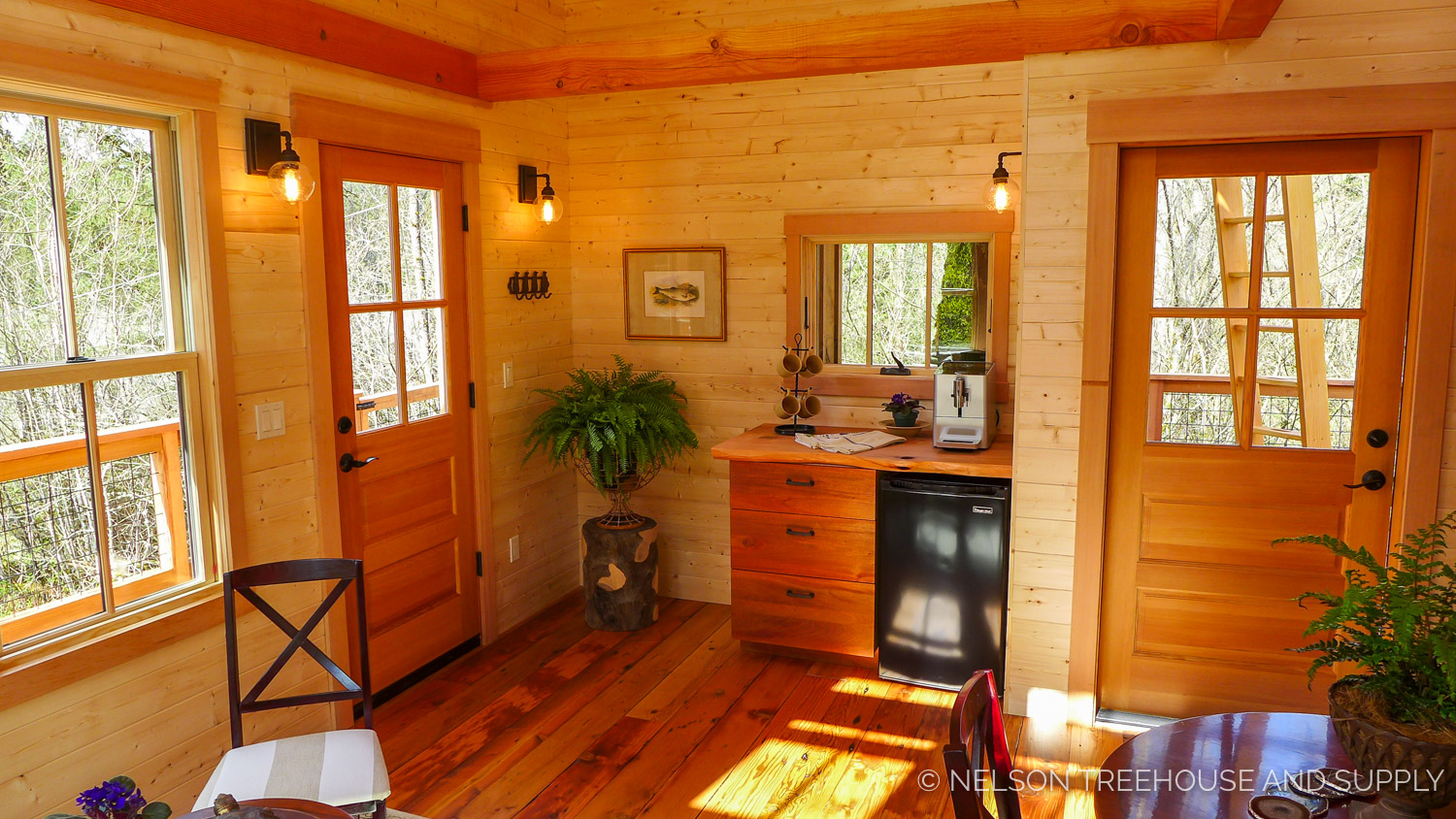 Pine wood tongue and groove lines the walls. A small kitchenette with a live-edge bar top lies in a corner.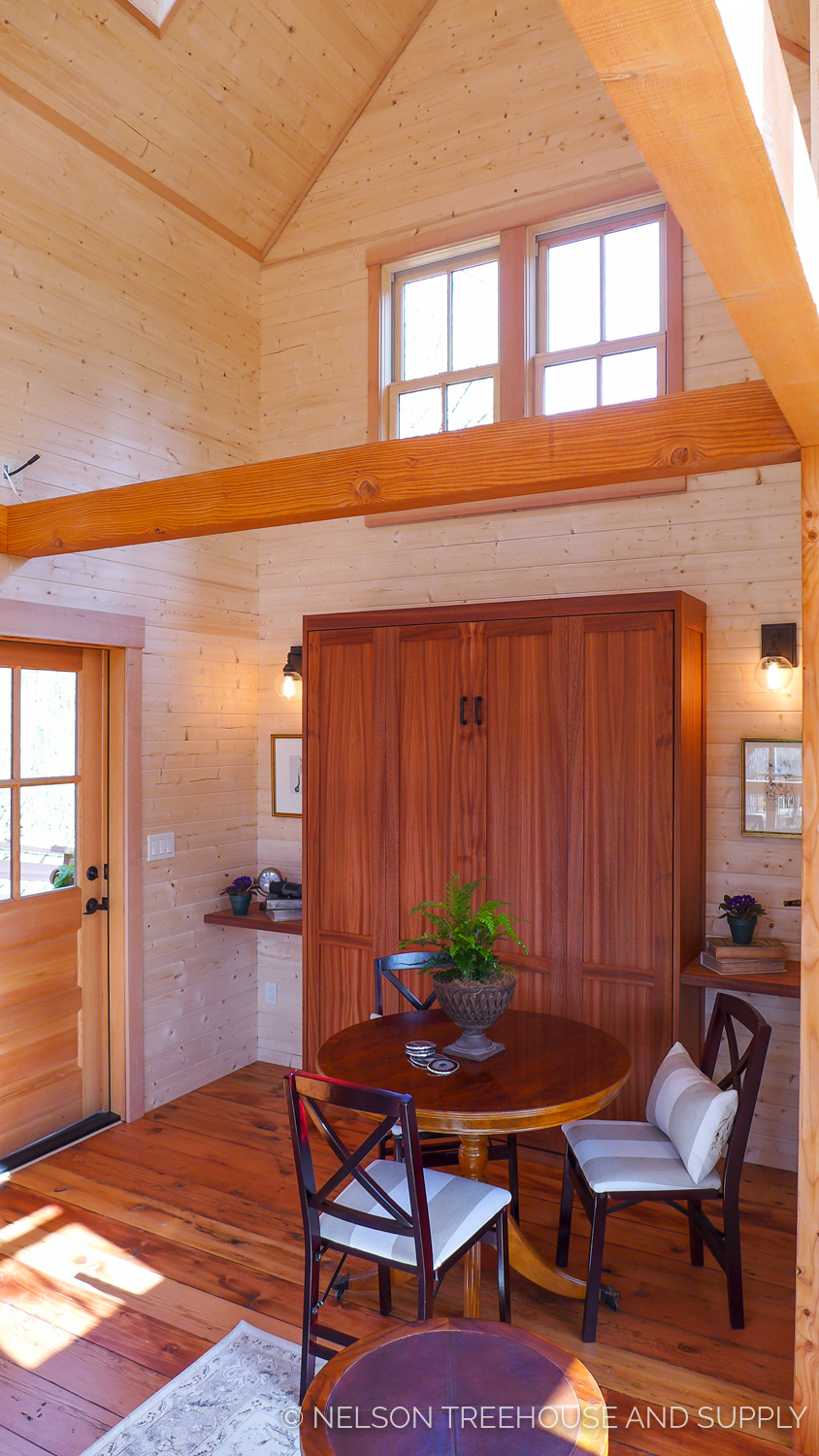 A murphy bed allows the space to double as a living room by day, and cozy bedroom by night.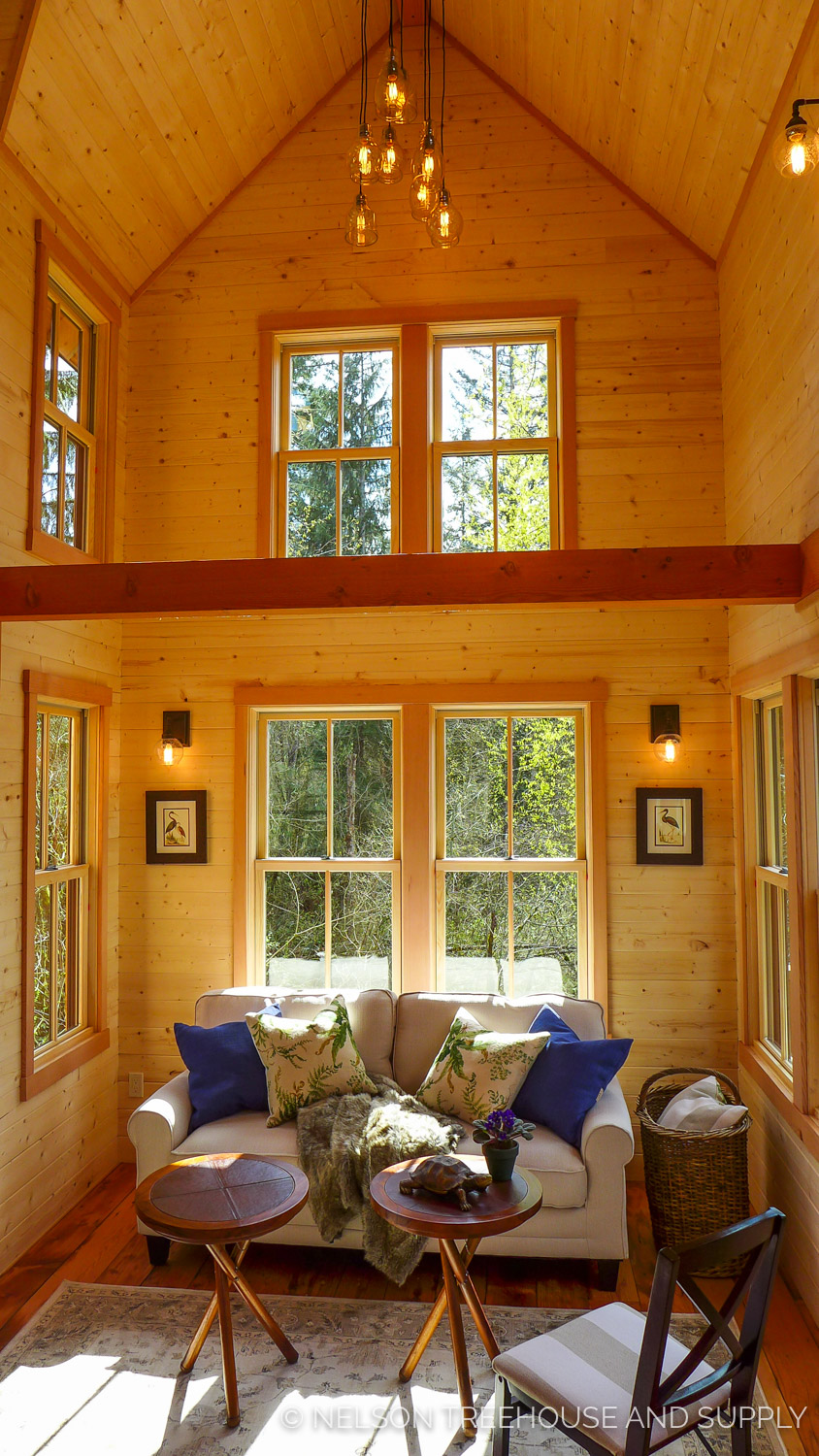 Tall ceilings help make the 200-square-foot treehouse seem ample and airy.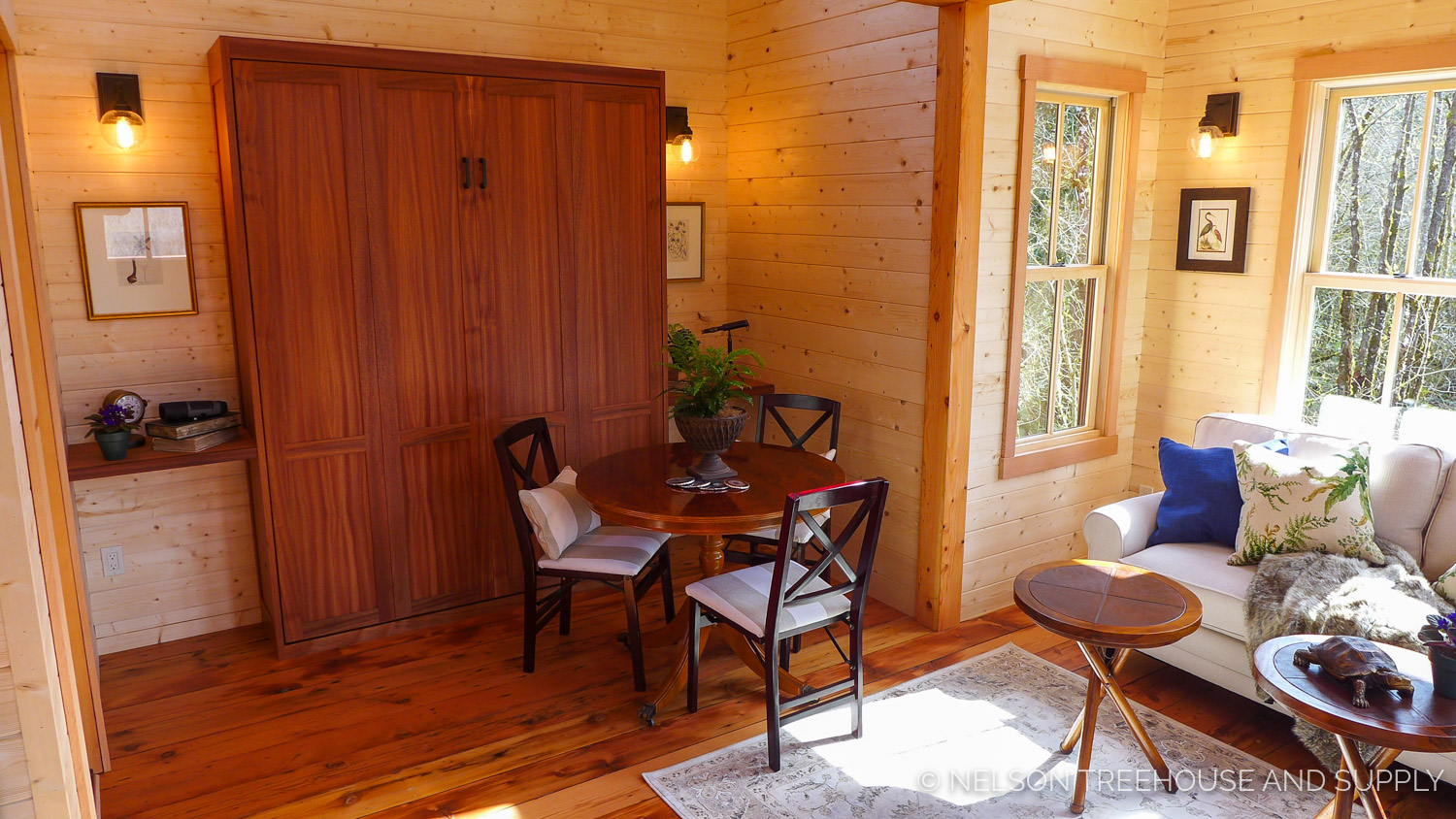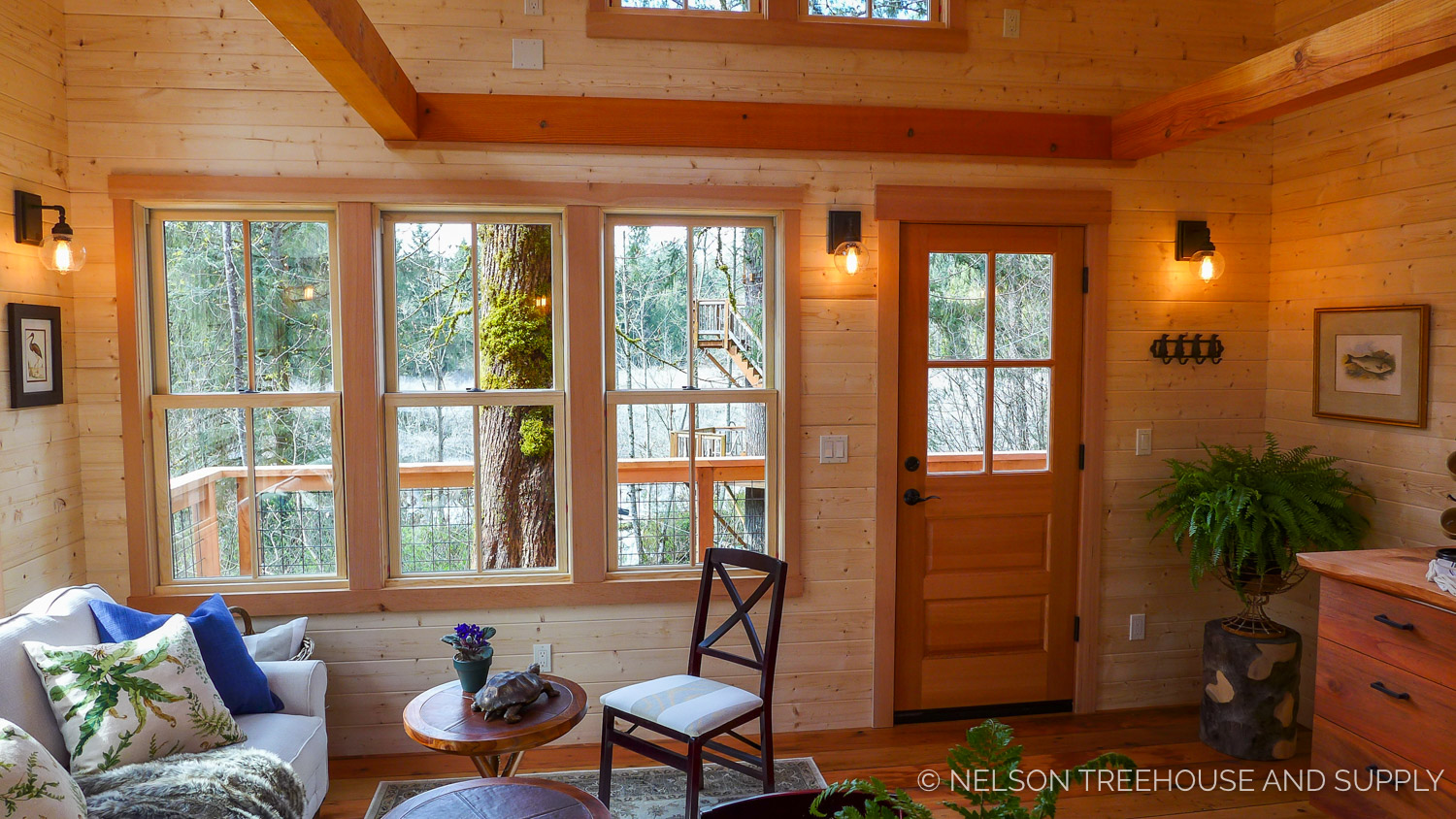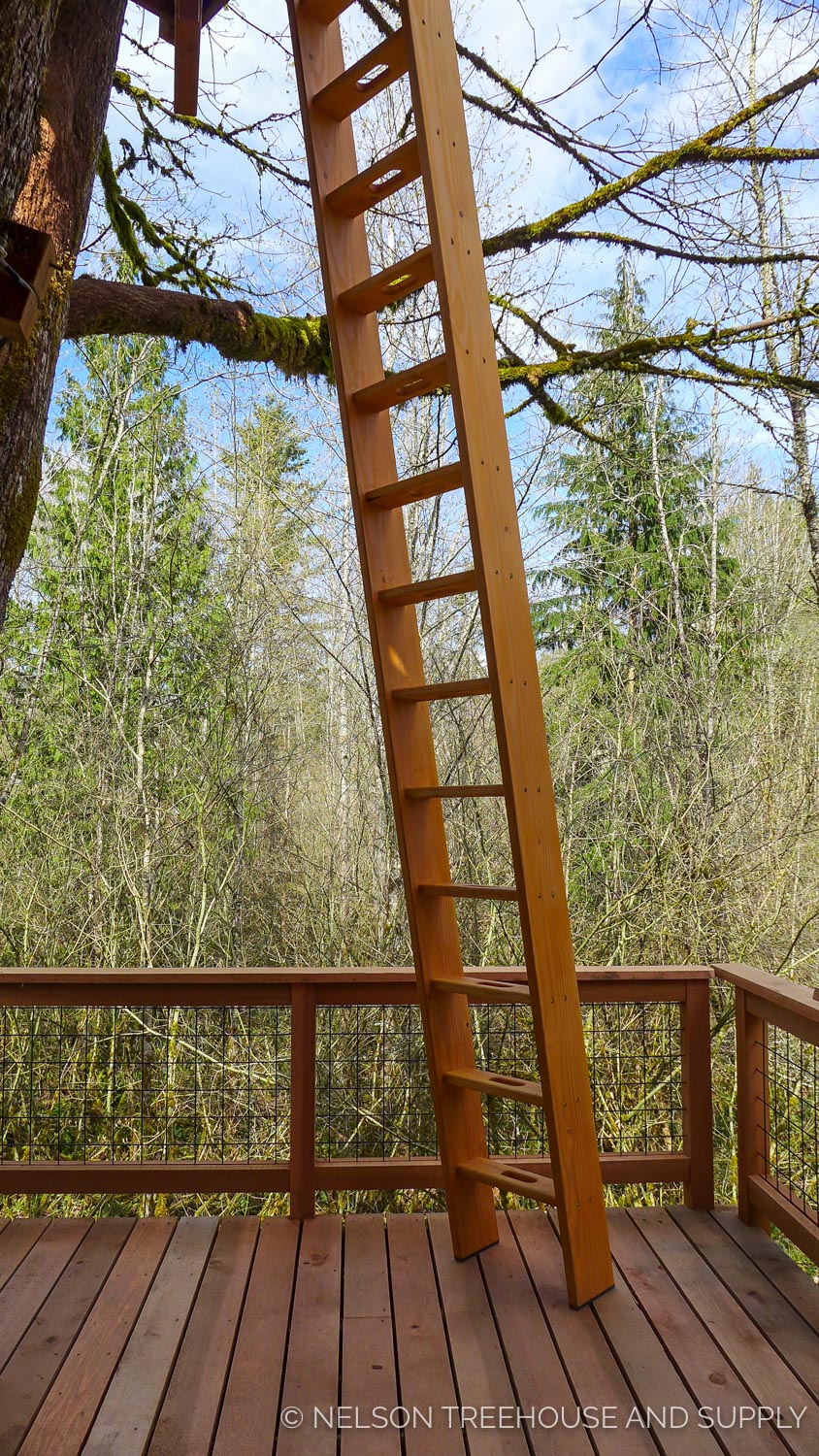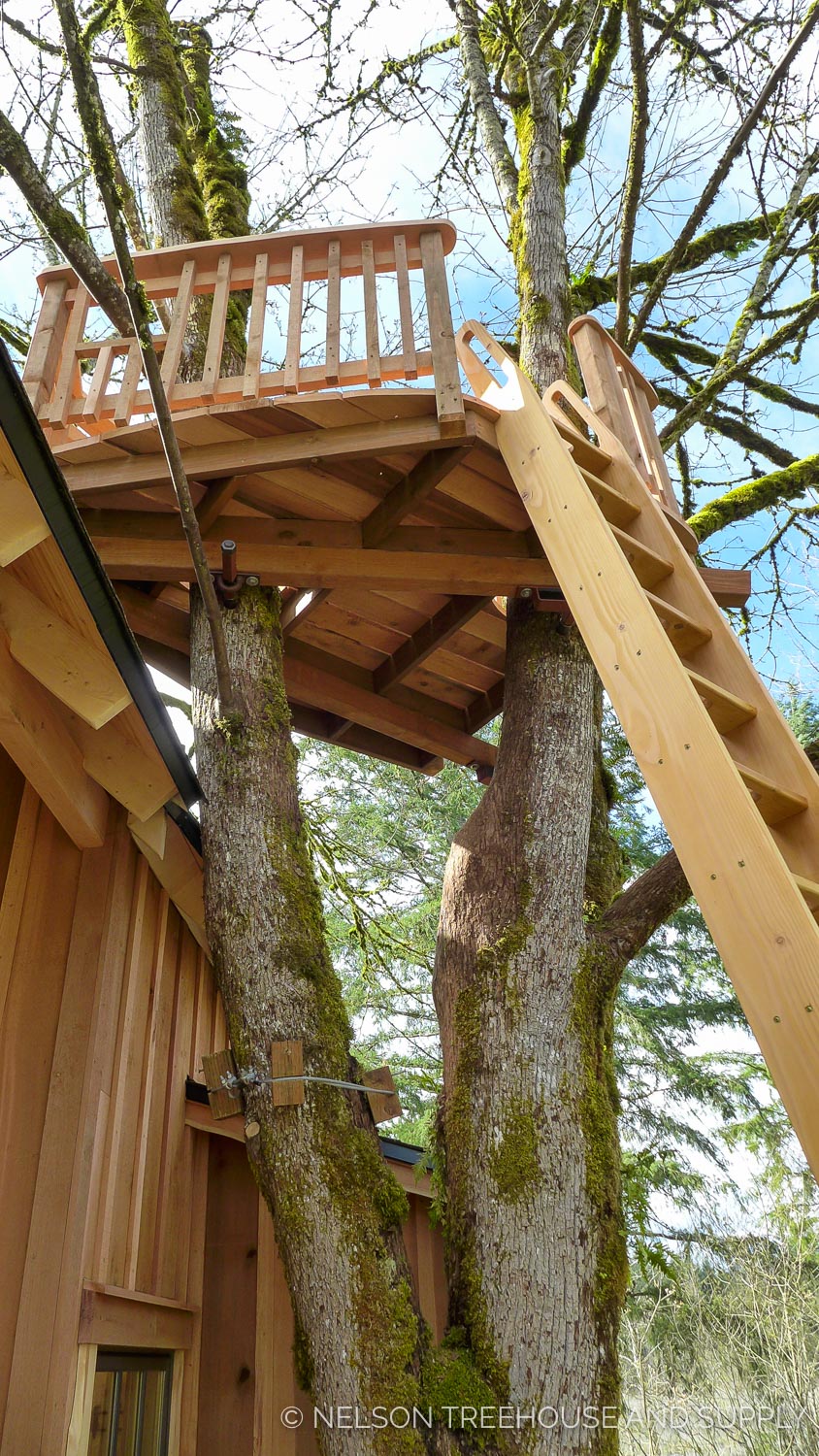 Outside on the deck, a classic ship's ladder leads to the crow's nest.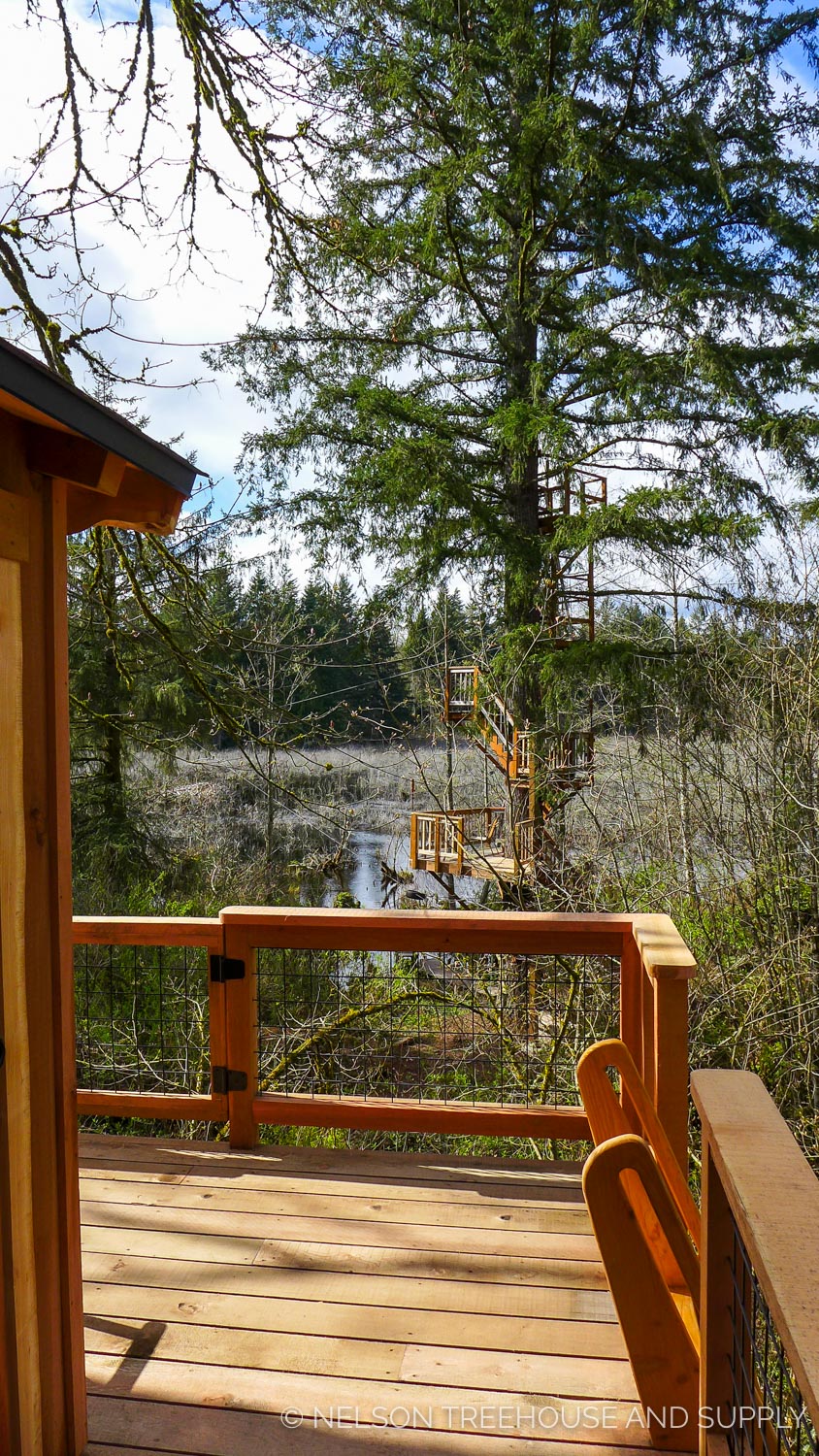 The deck and crow's nest offer sweeping views of the surrounding pond and forest.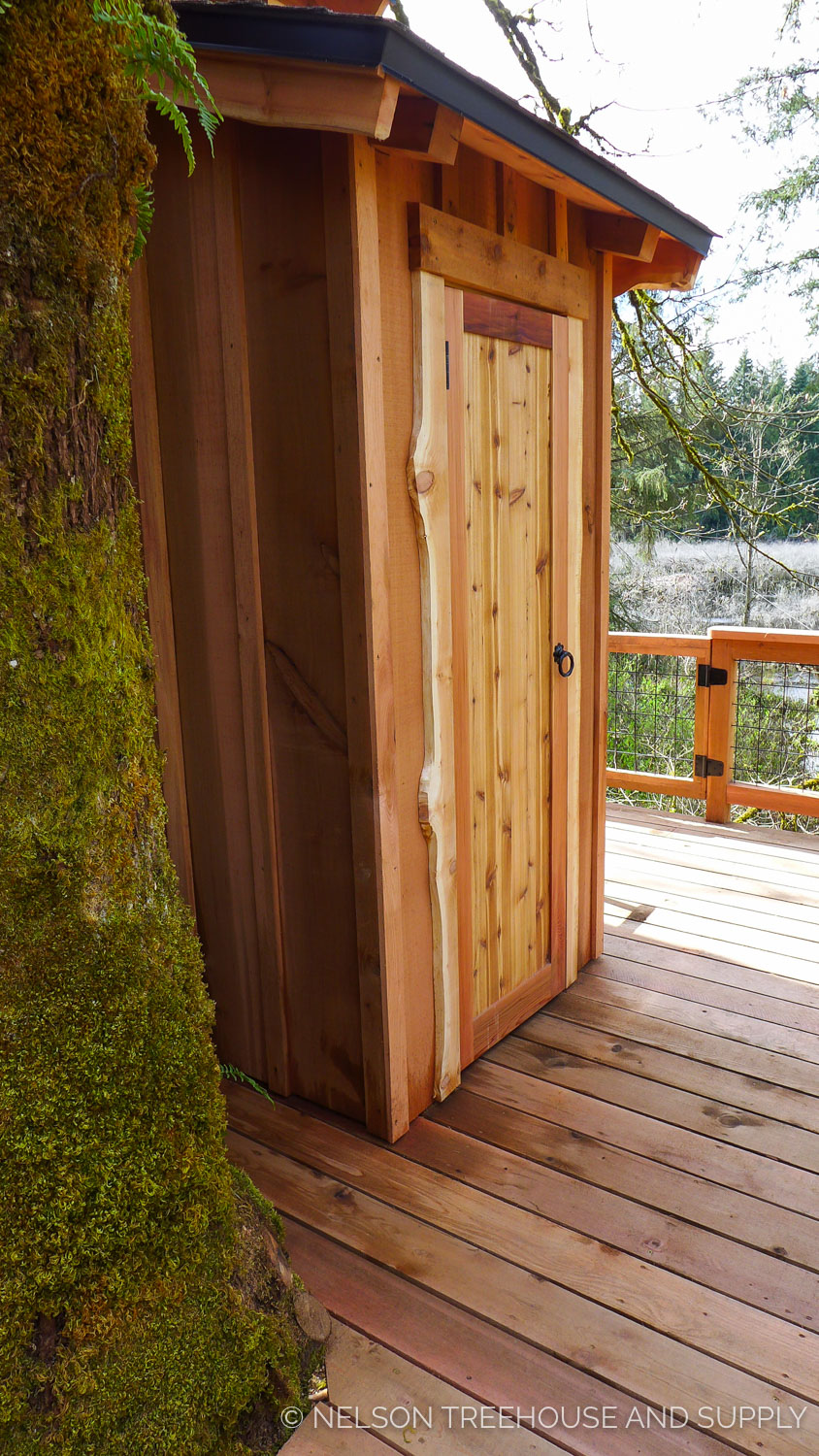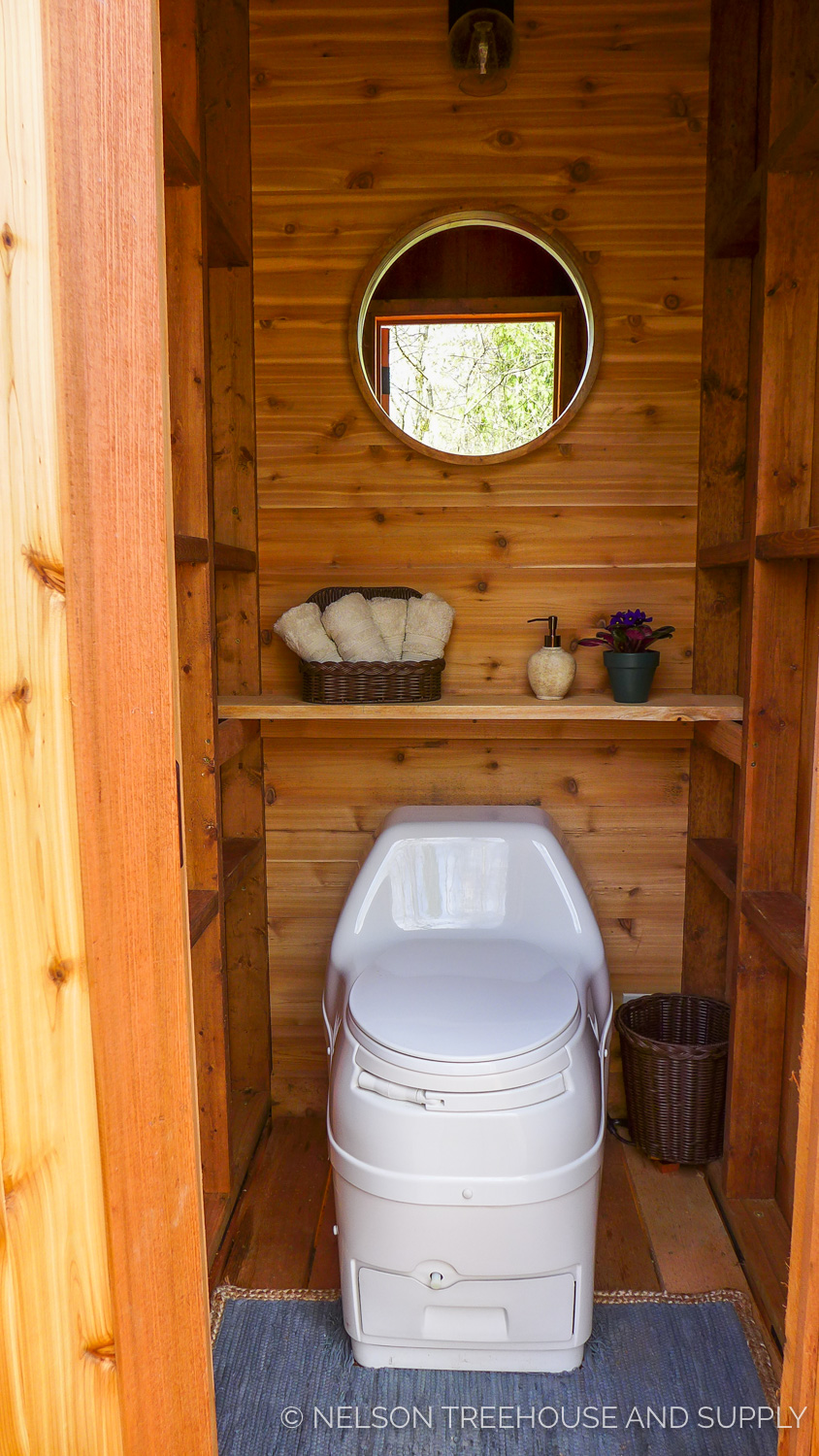 A compostable toilet lies inside the outhouse.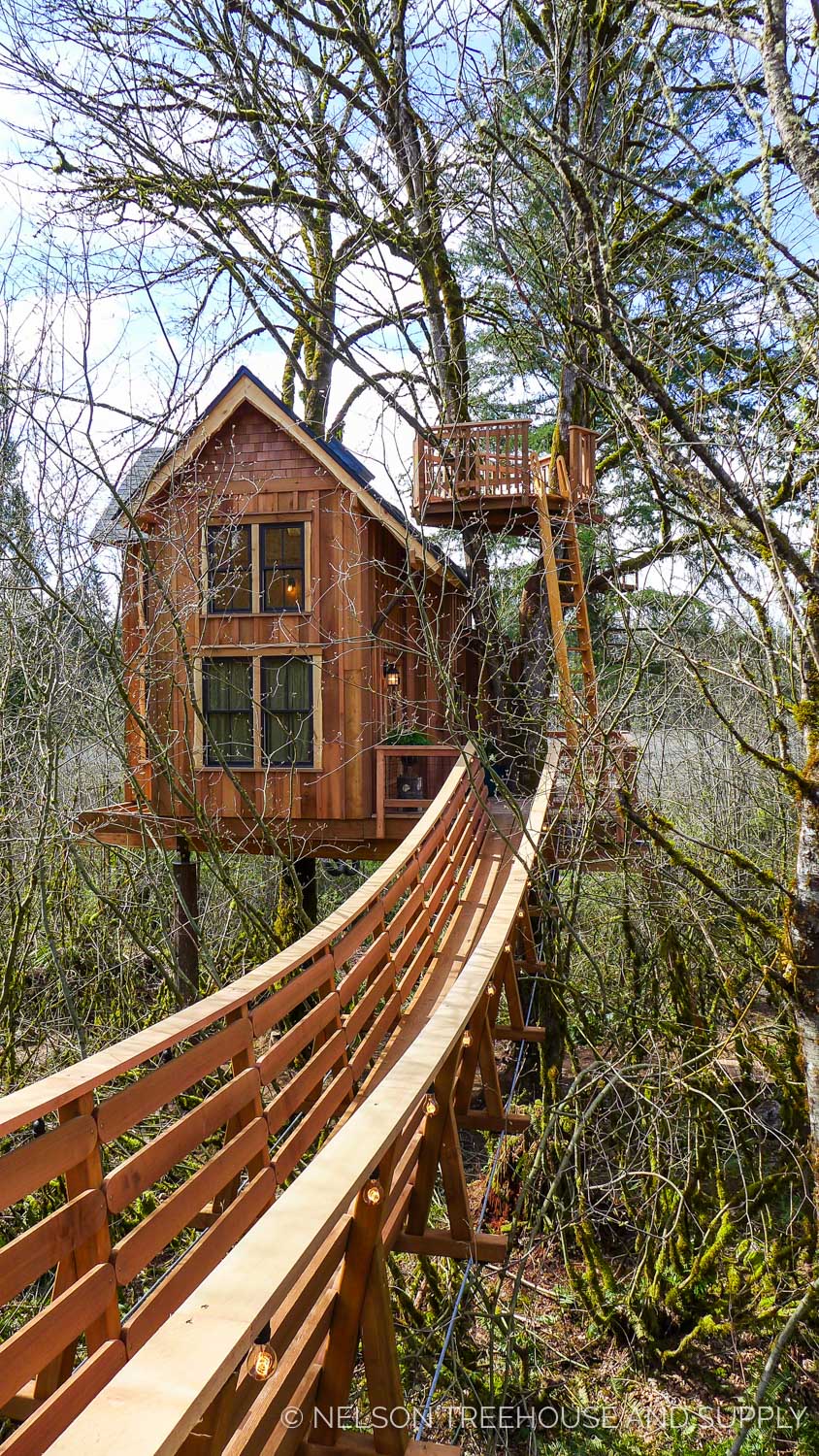 Thanks for a terrific build, Scott! We wish you and your family a lifetime of adventure and relaxation up in the trees.
To stay up-to-date on photo tours of treehouses from this all-new season of Treehouse Masters, subscribe to our newsletter and give us a follow on Facebook and Instagram.
To the trees!