Situated within walking distance of the Mississippi River in Trempealeau, Wisconsin, this quaint treehouse makes for a restful riverside retreat.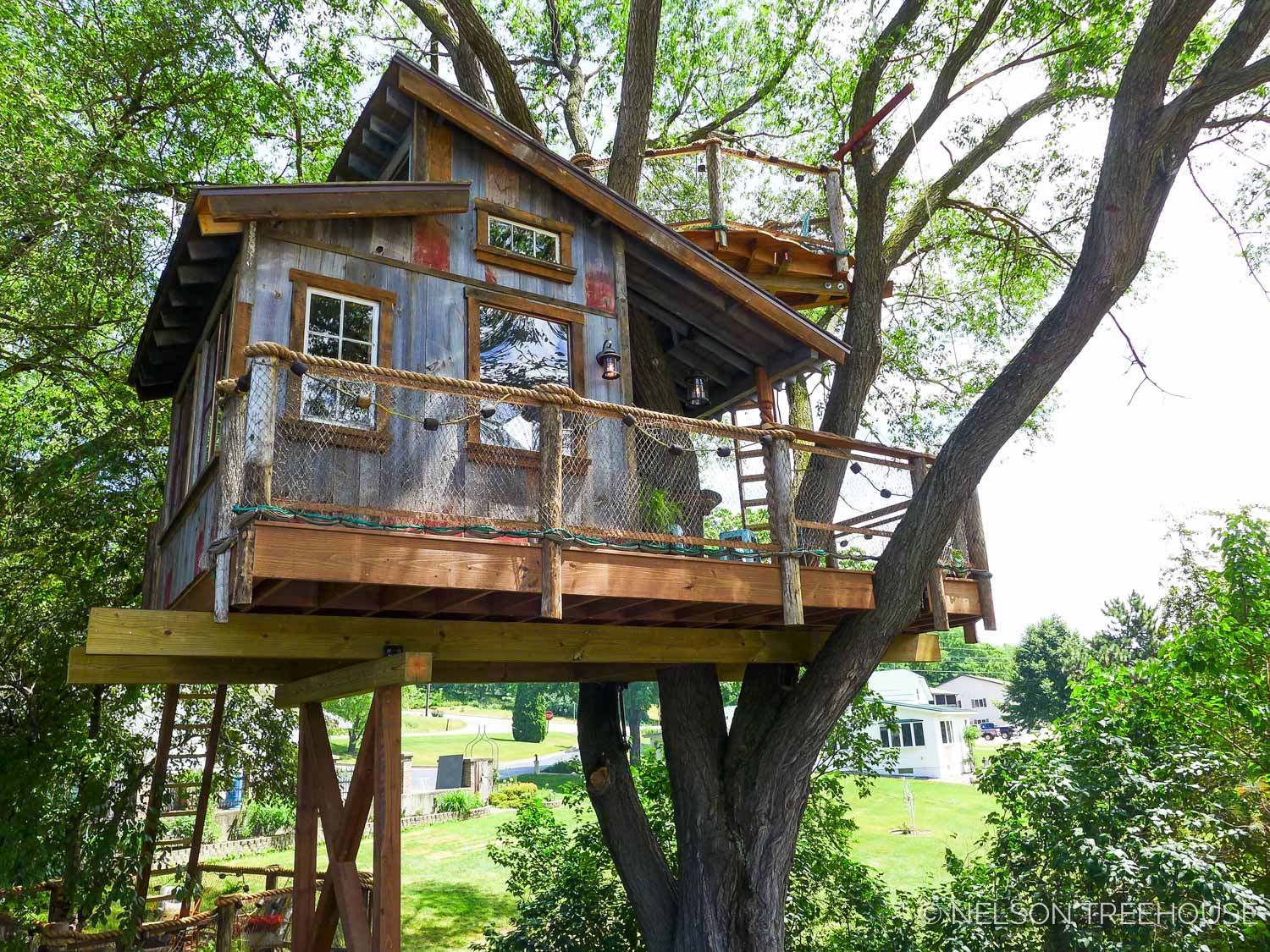 With a lower deck, two ship's ladders, and towering crow's nest, the treehouse offers equal parts fun details and open space to hang with friends and family.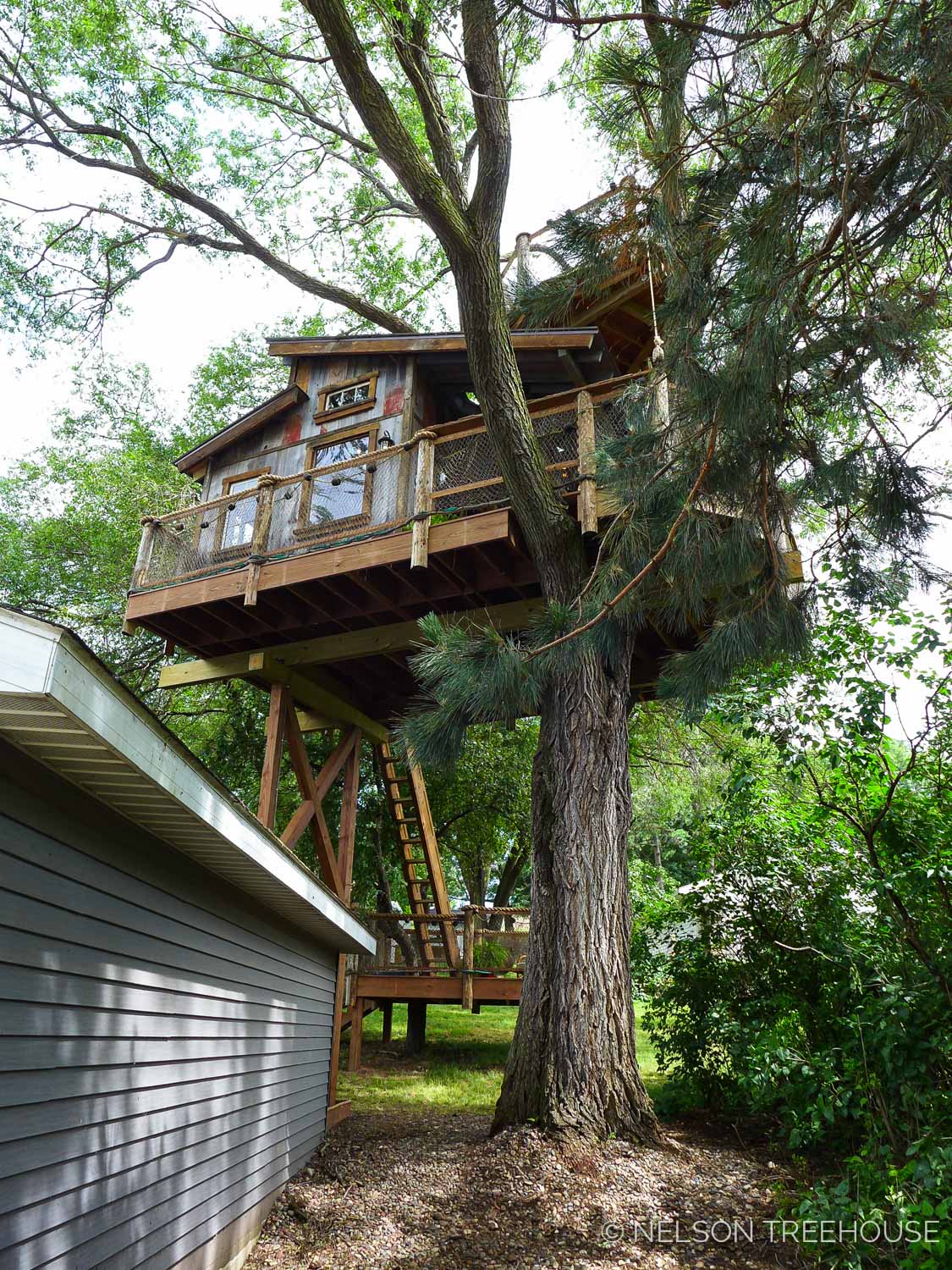 Building in the backyard, within such a short distance to the main house, streamlined the project, as the crew could stand on the roof of the garage to reach their work.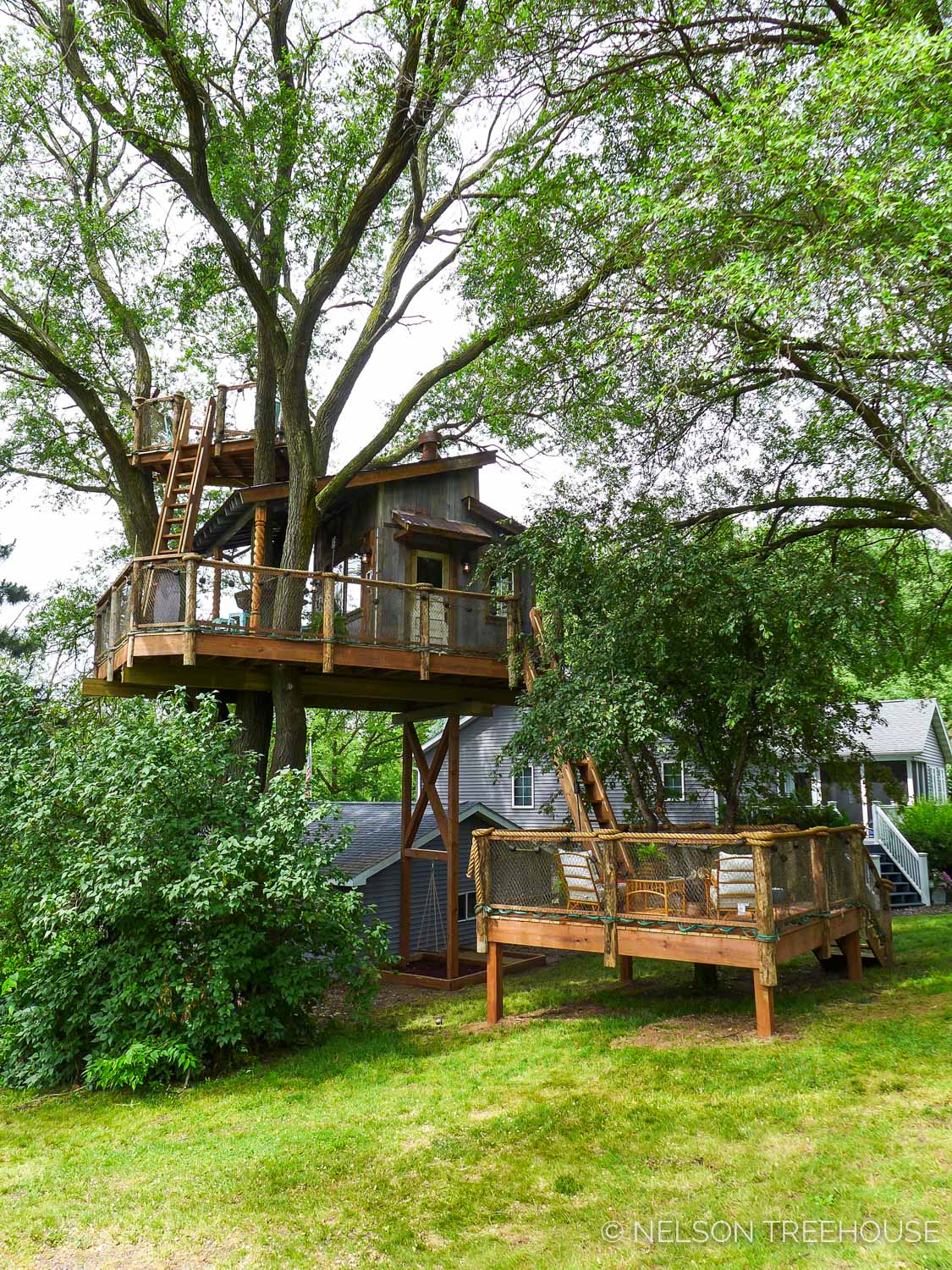 A low, raised deck connects to the main platform via a long ship's ladder.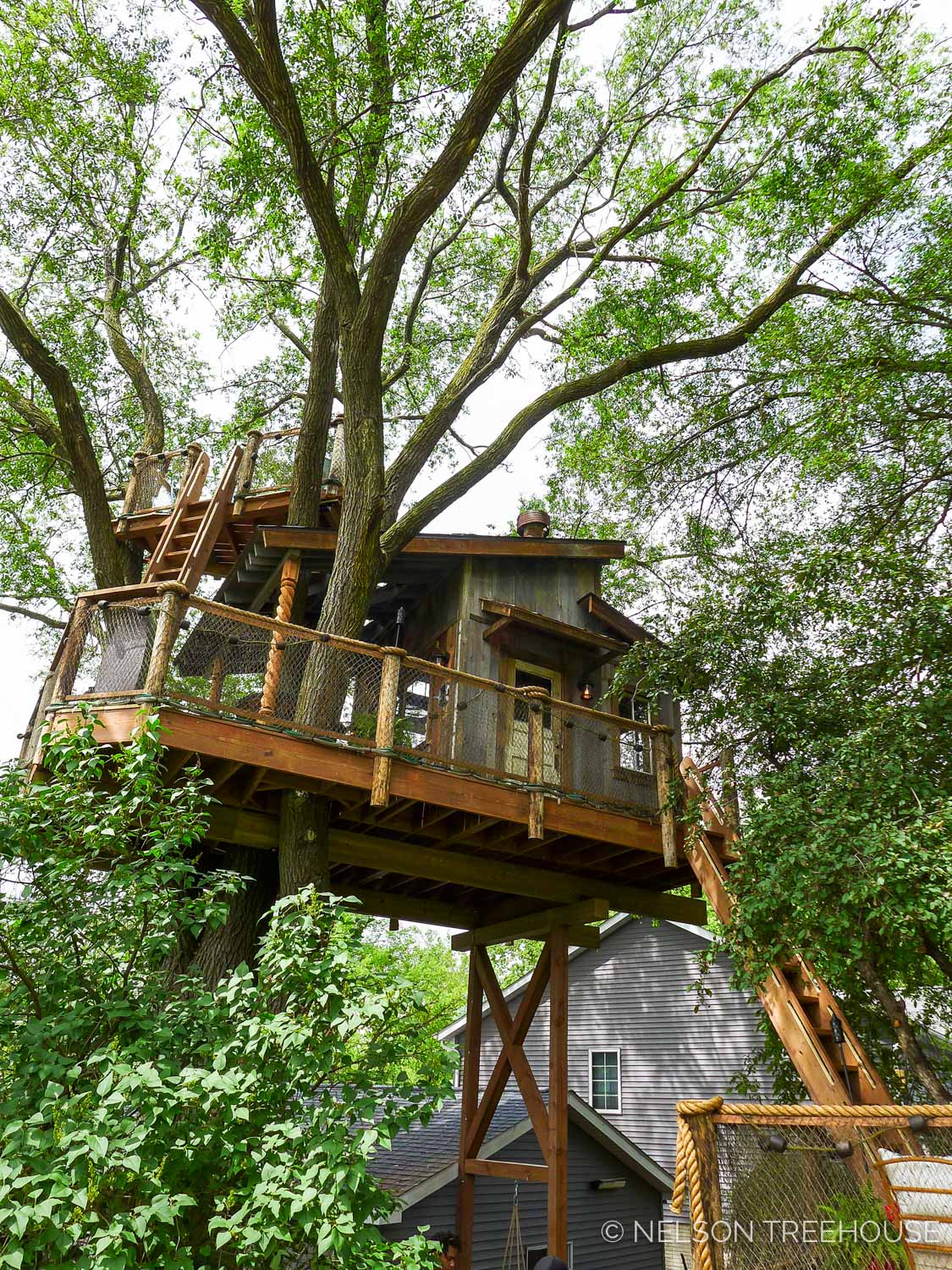 To add river-shack flair to both decks, the crew added recycled fishing netting and rope between railing posts made from weathered logs.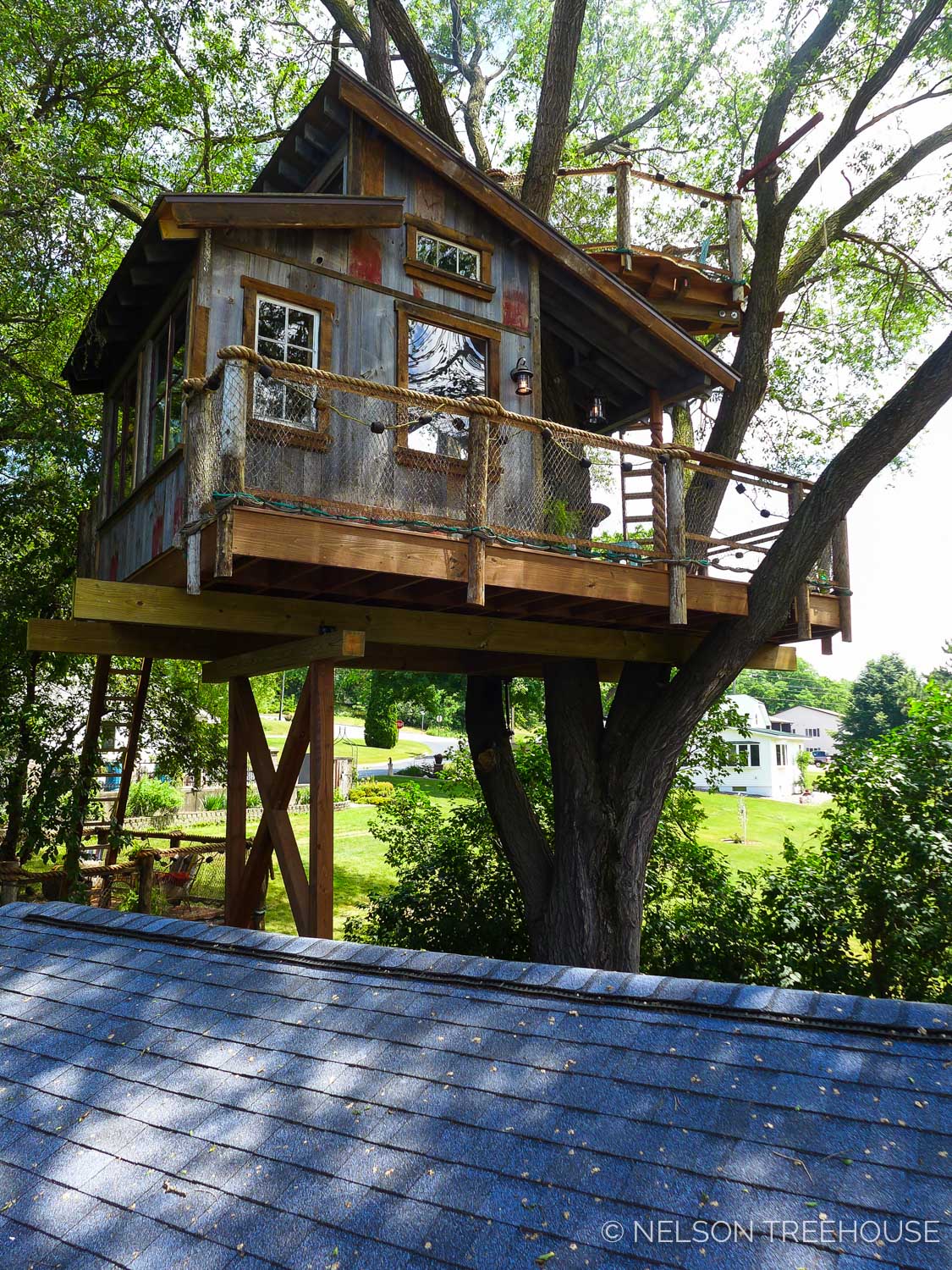 The crew installed two TABs to support the beams and connect the treehouse to the tree.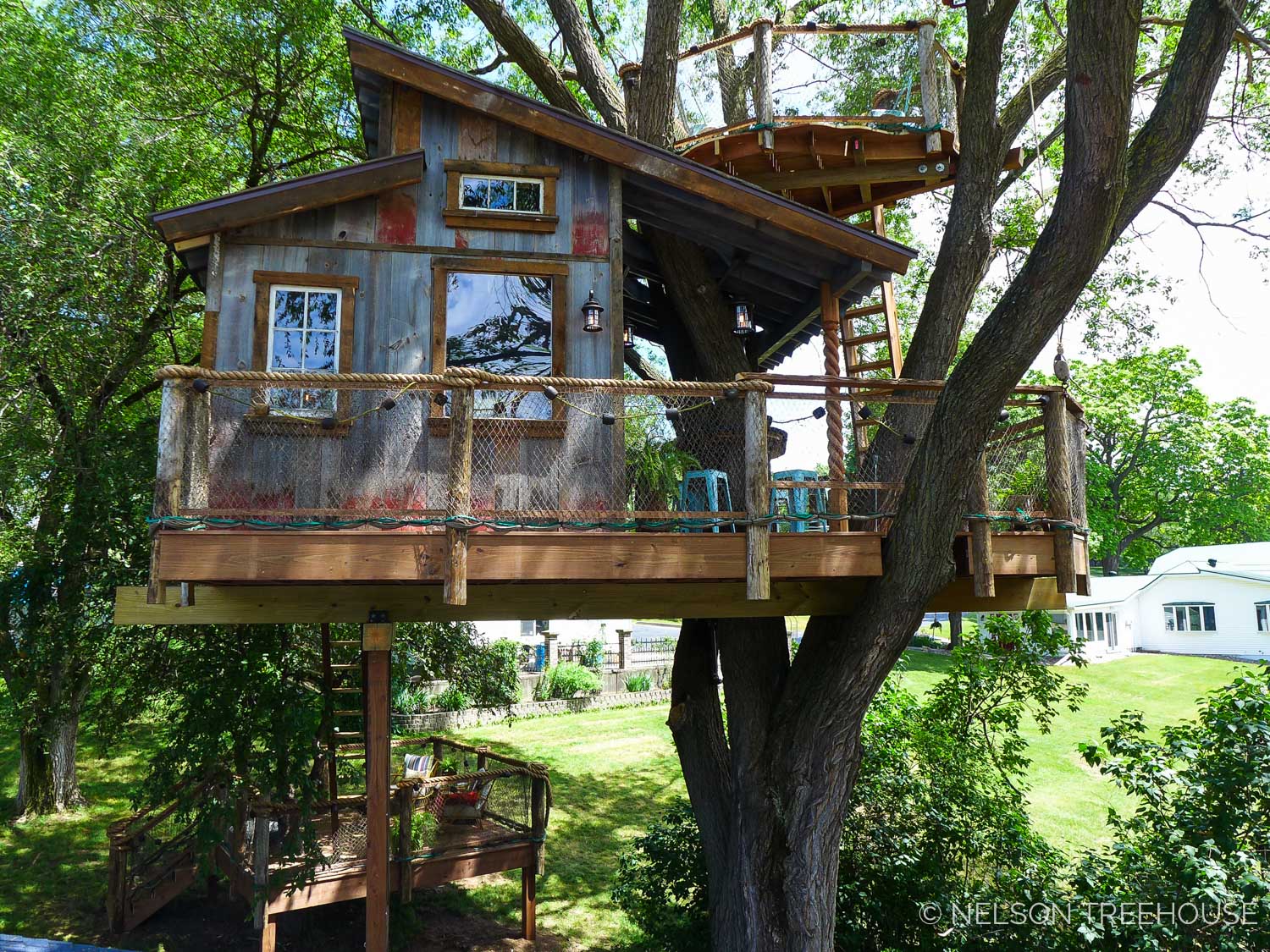 Locally sourced reclaimed wood covers the exterior of the treehouse, giving it a rustic appeal.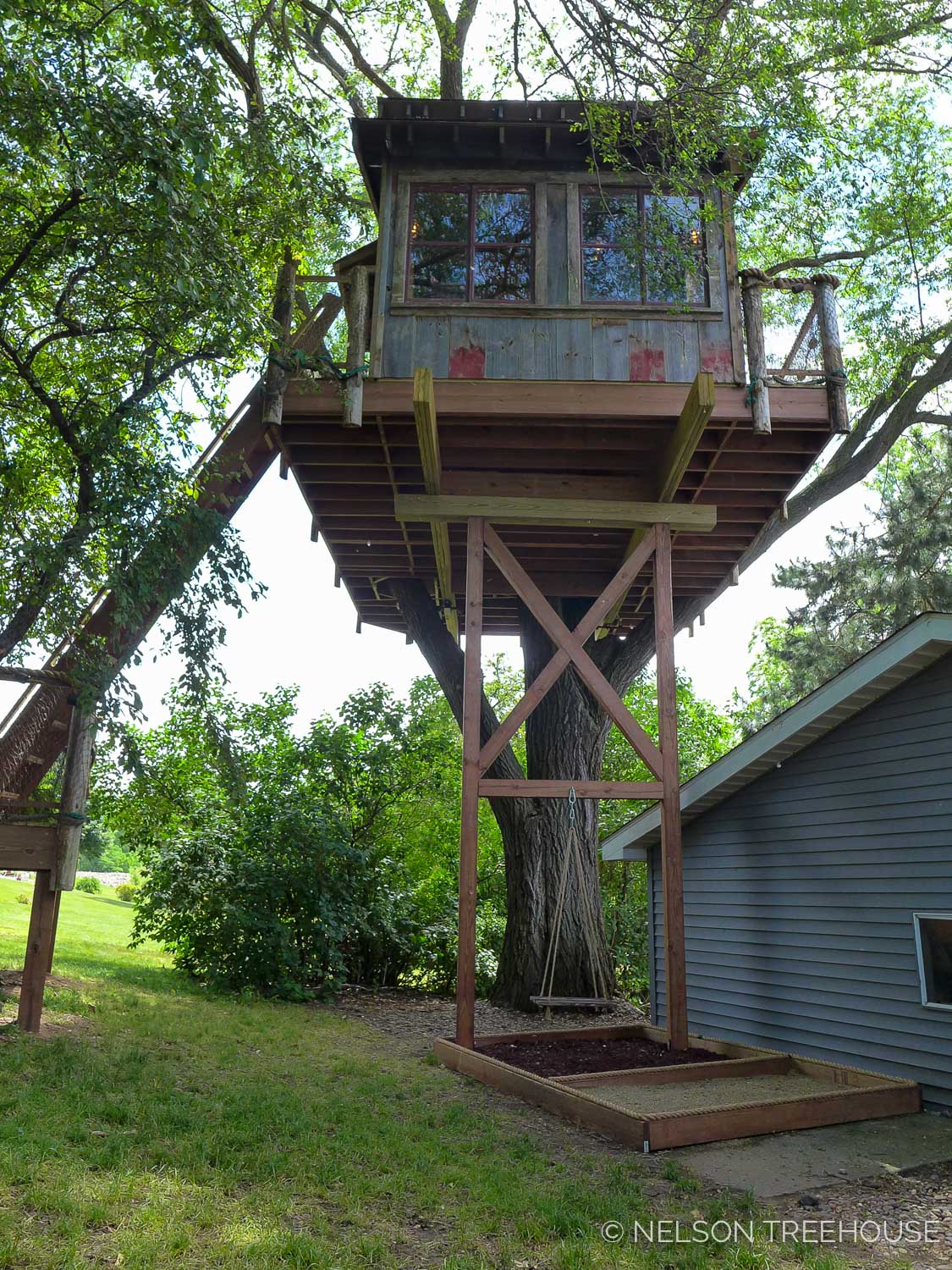 The platform soars nearly 20 feet off the ground at its highest point.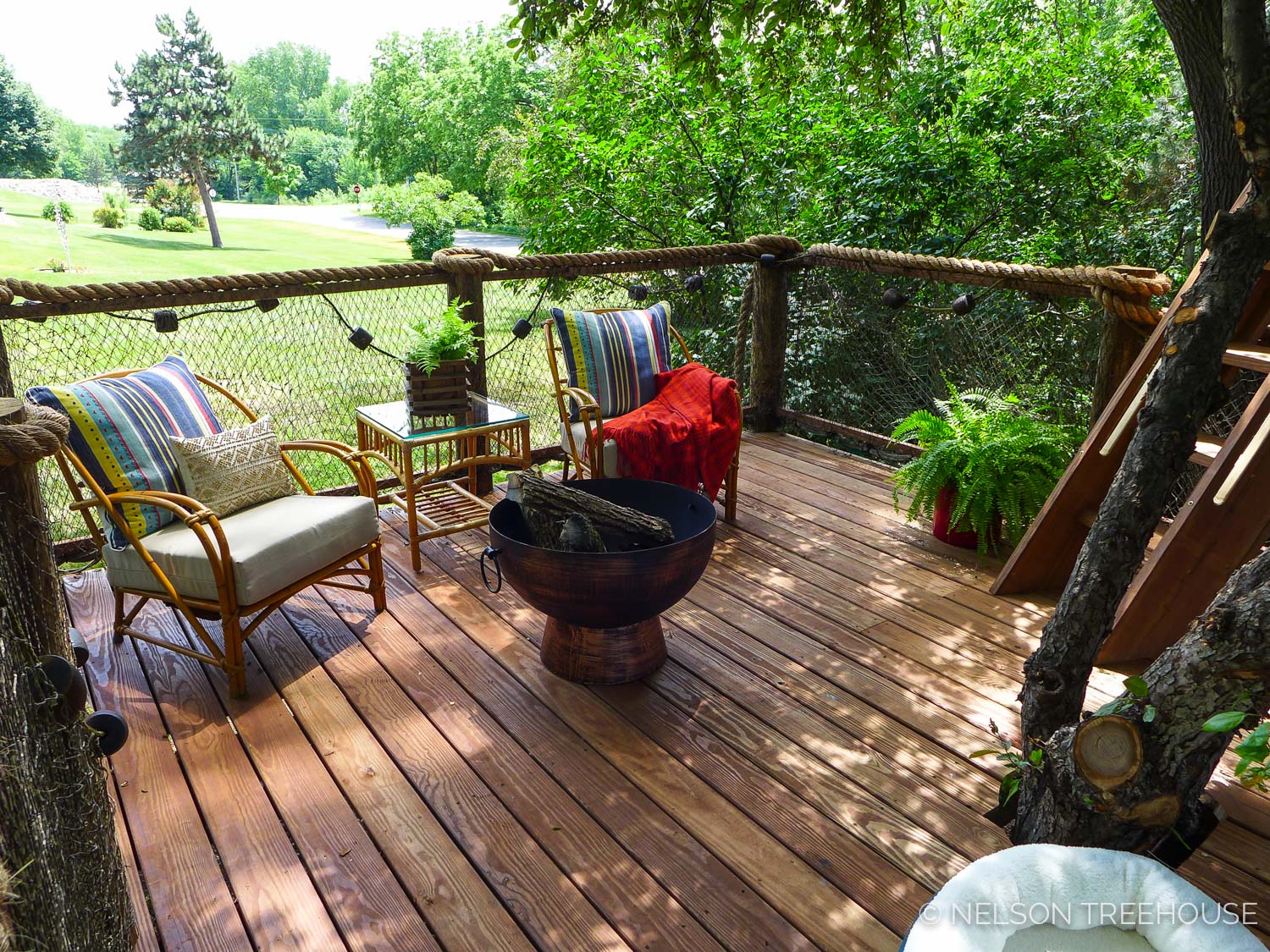 The airy deck makes the perfect outdoor hangout zone.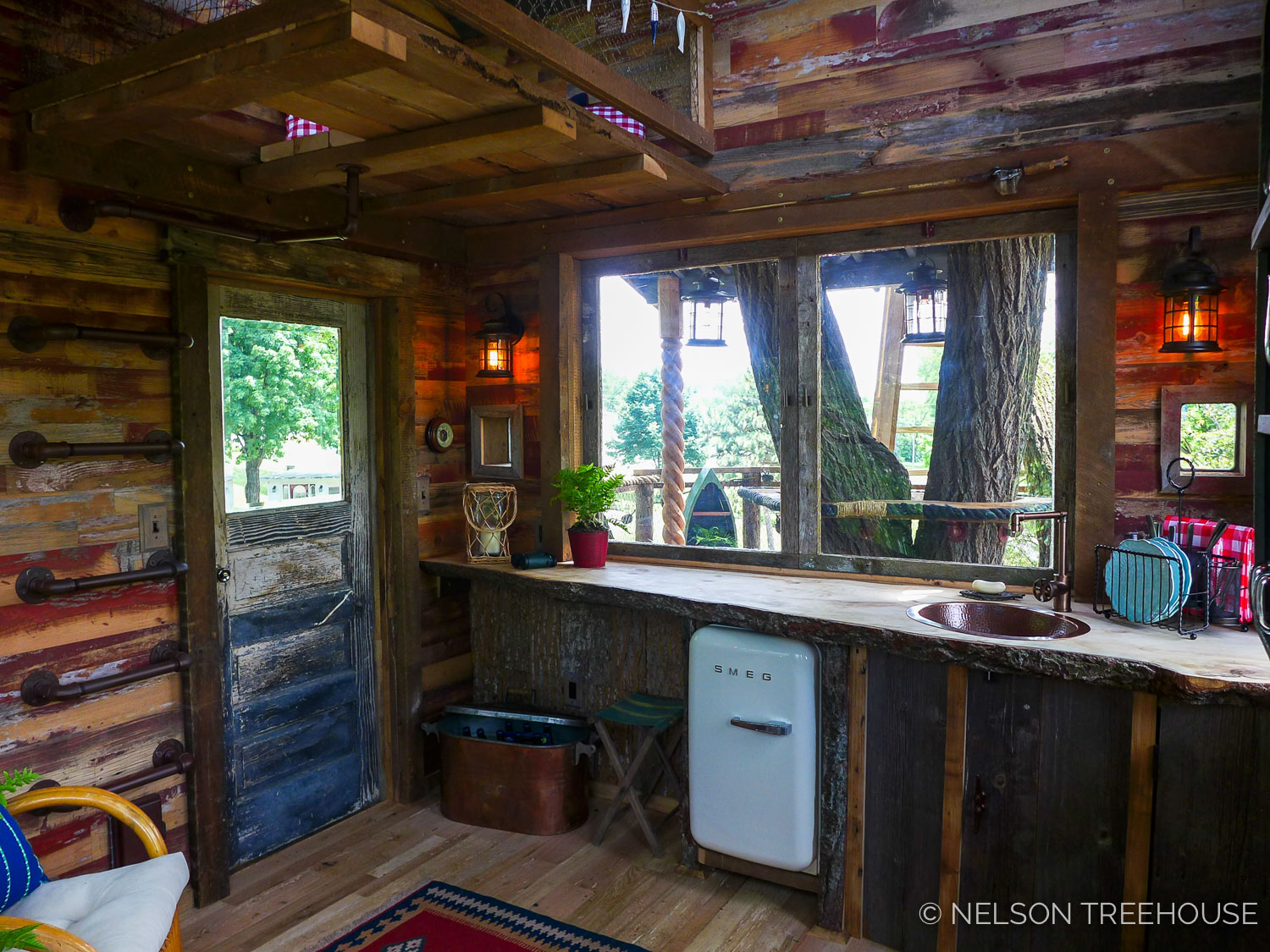 The inside holds a kitchenette, seating area, and loft. Reclaimed paneling adds color and character to the space.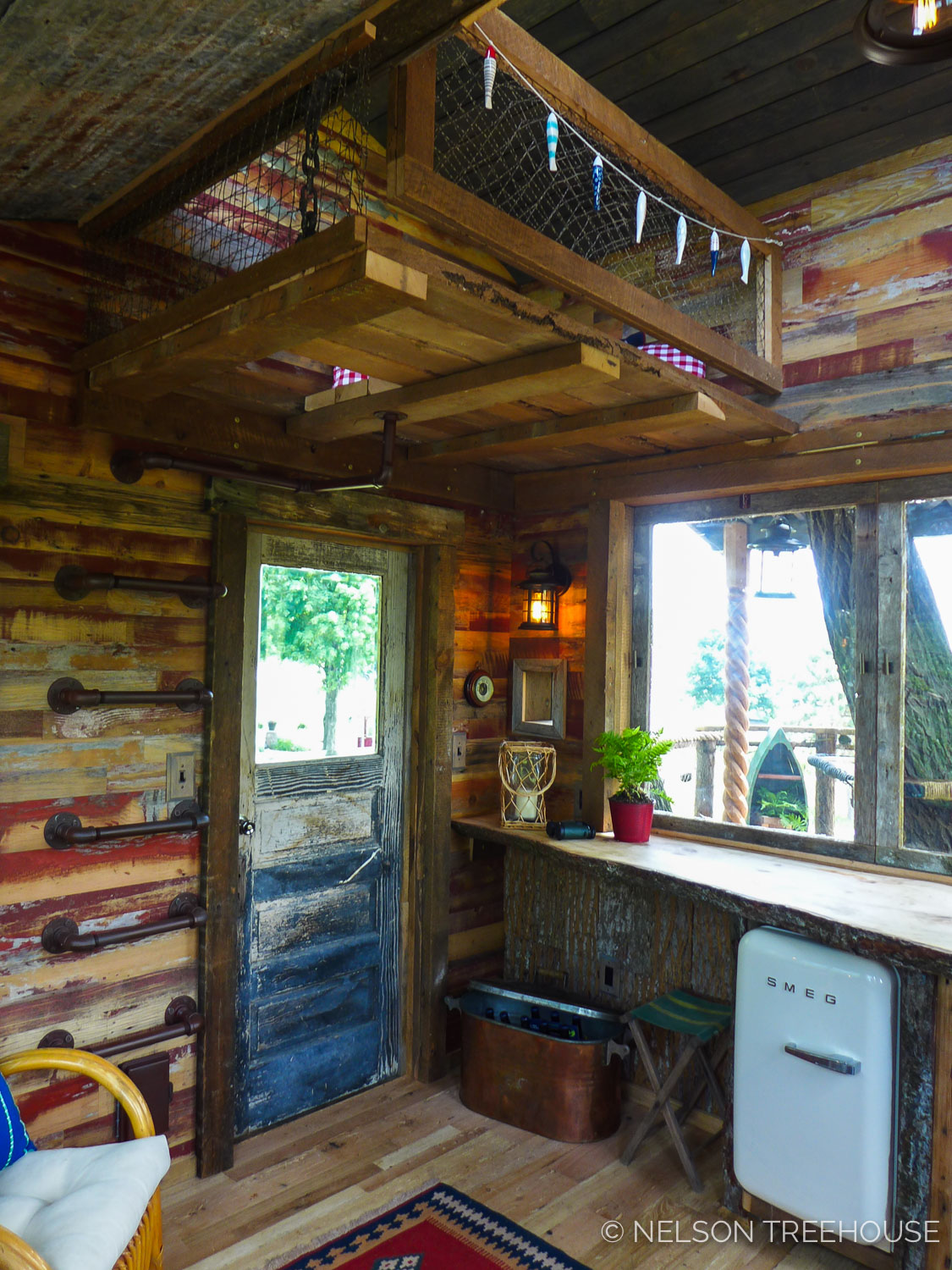 Metal bars climb to the loft, making for a fun and unique ladder. Chains suspend the loft from the ceiling.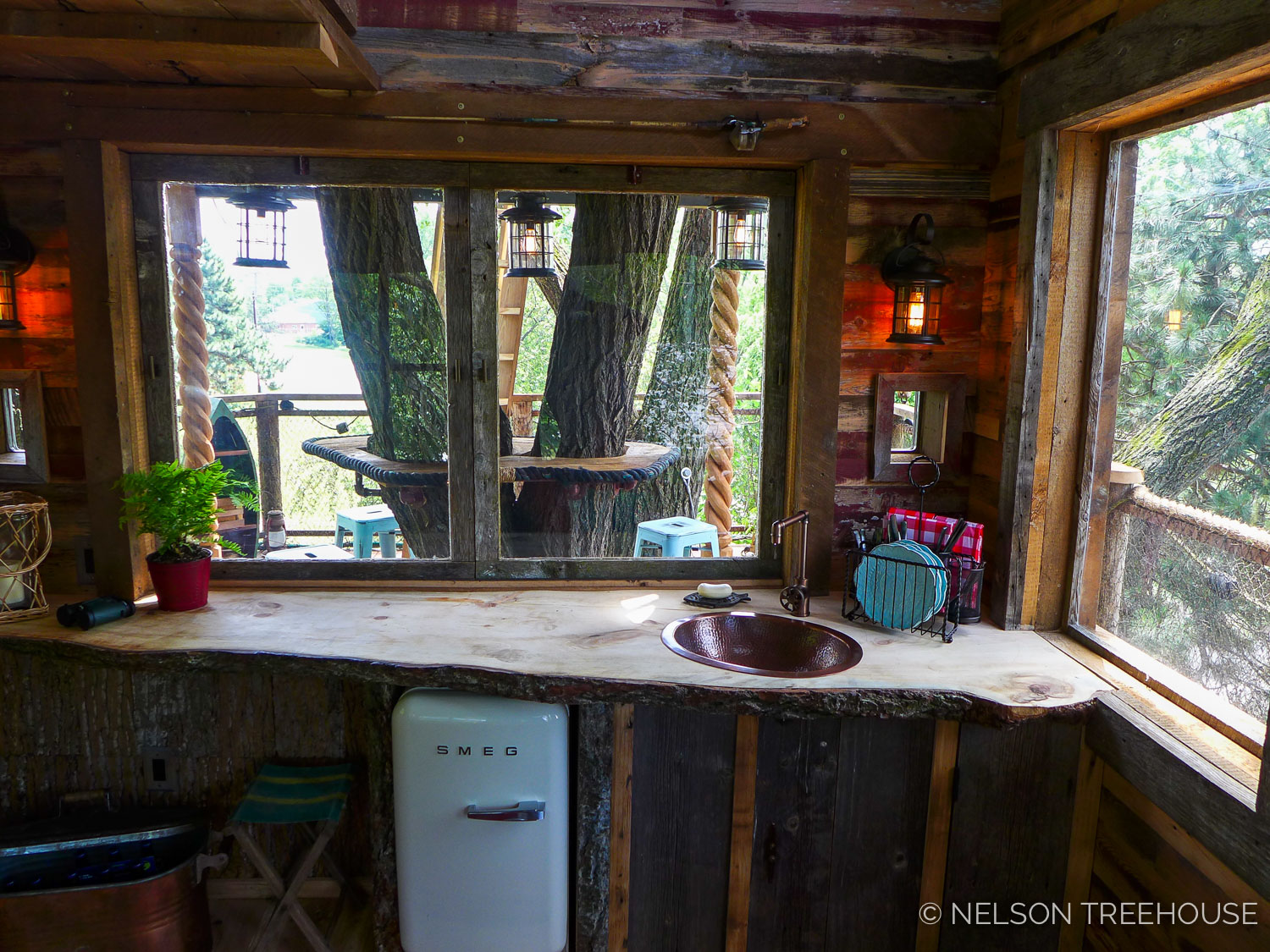 A live edge slab creates an artful countertop.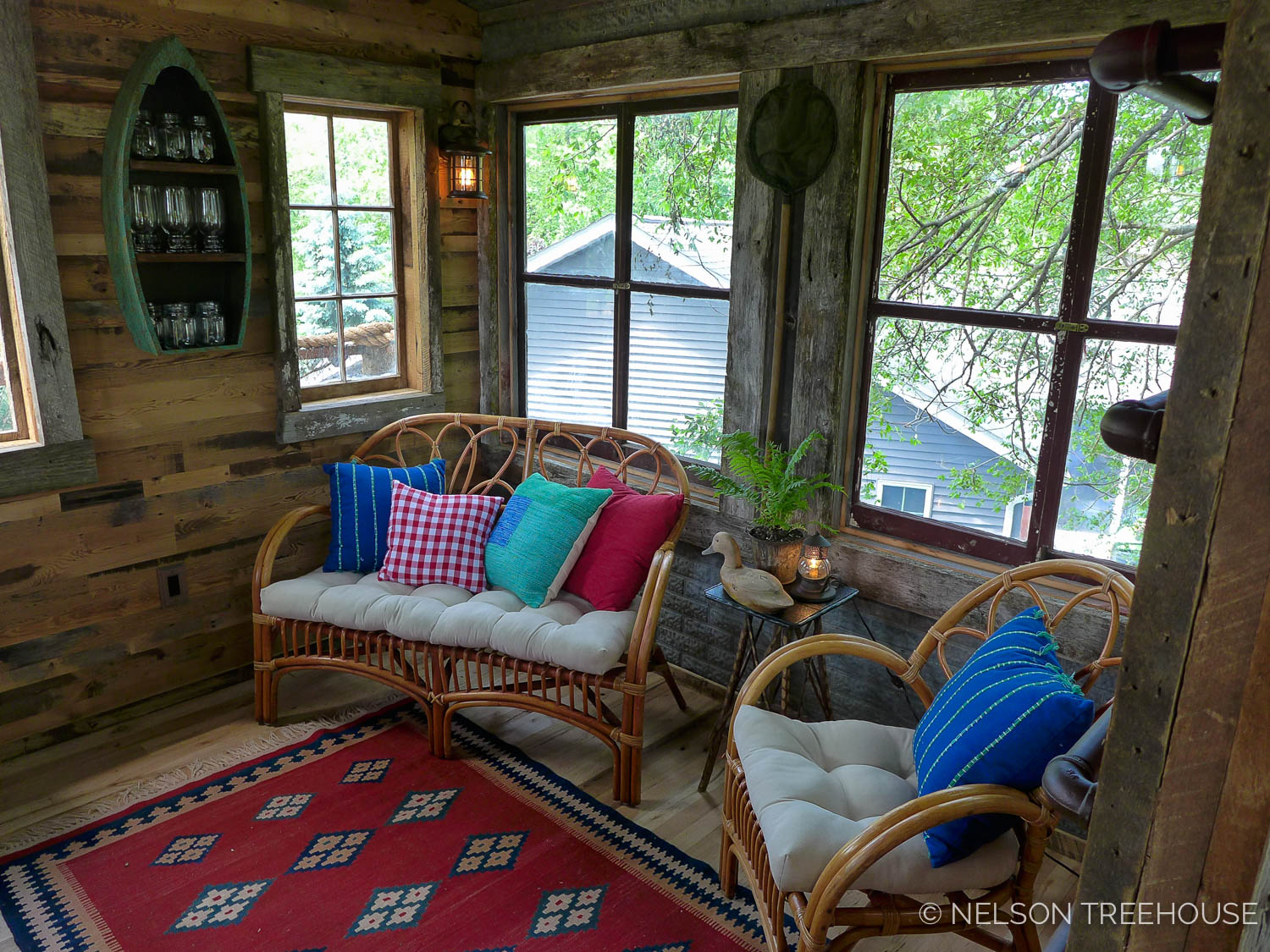 Large windows let in plenty of sunlight – this seating area is the ideal place to curl up with a good book.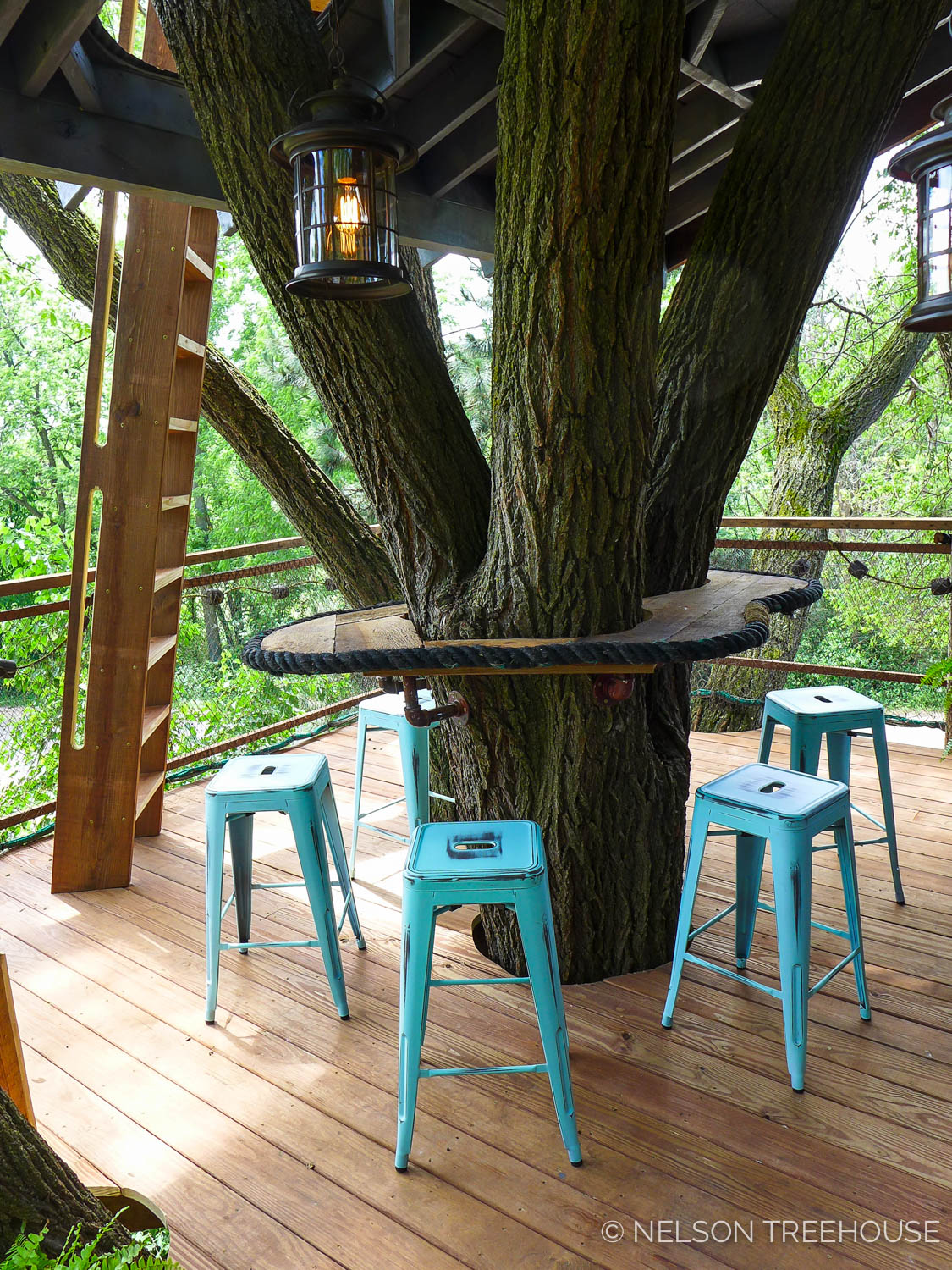 Back on the deck, the crew crafted a table around the host tree. As the tree grows in girth over the years, the owners will have to do a little upkeep on the table, cutting it back from the trunk and expanding it with the new growth.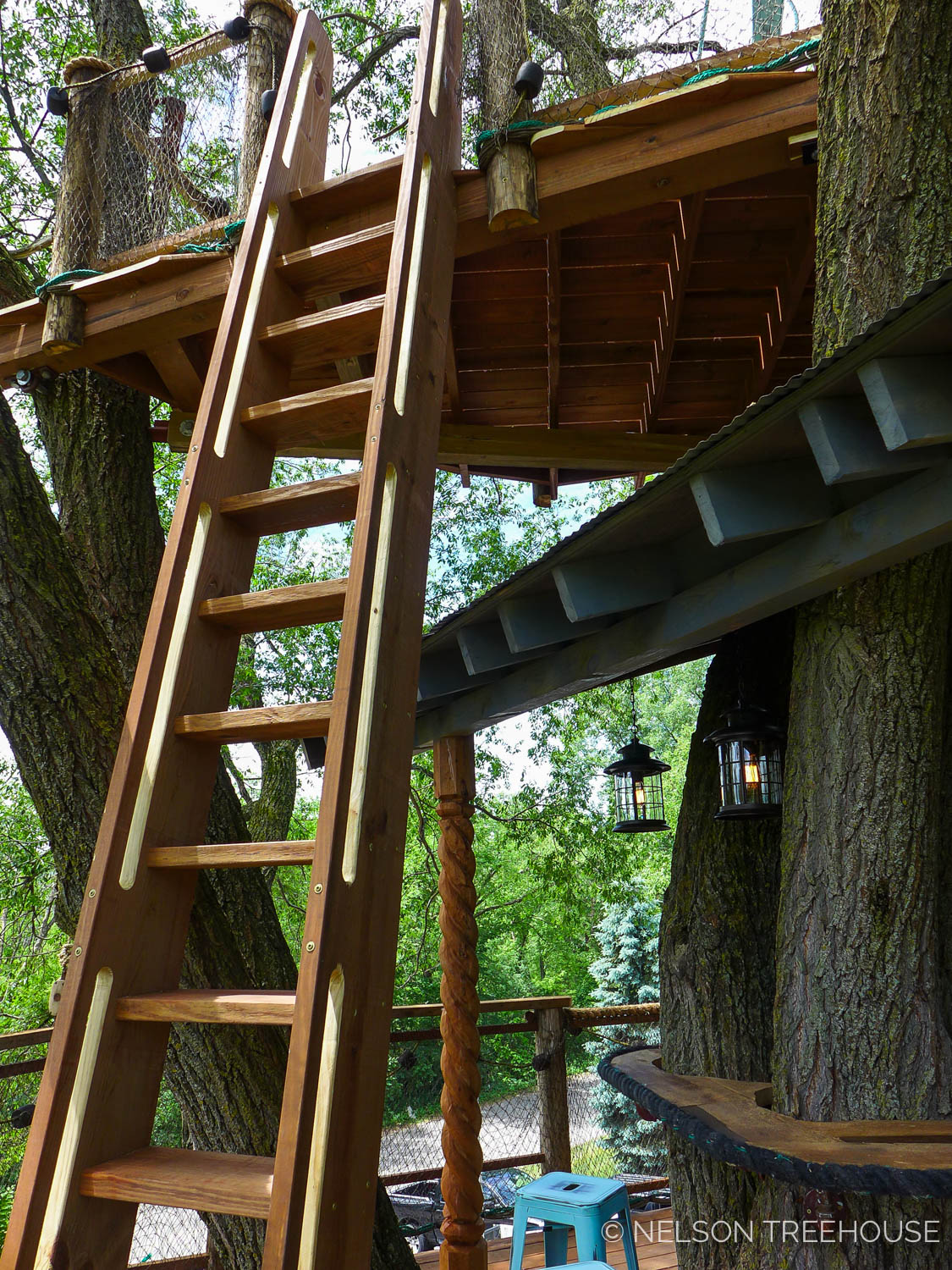 From the lofty crow's nest, a sliver of the Mississippi River is visible. According to Nelson Treehouse carpenter Seanix, the crow's nest sways as though you were actually at sea.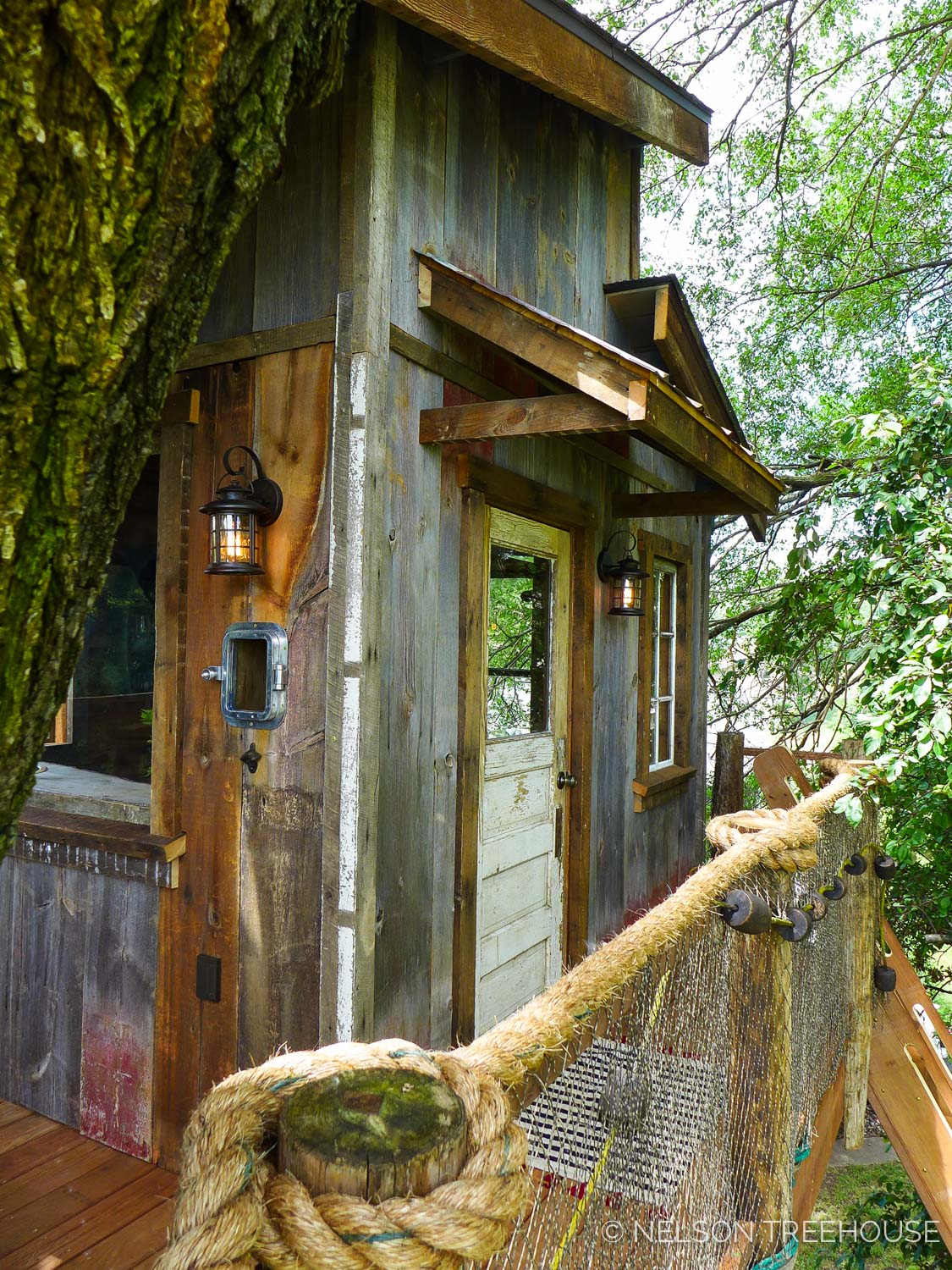 This treehouse is chock full of reclaimed materials – only the framing is made of new wood.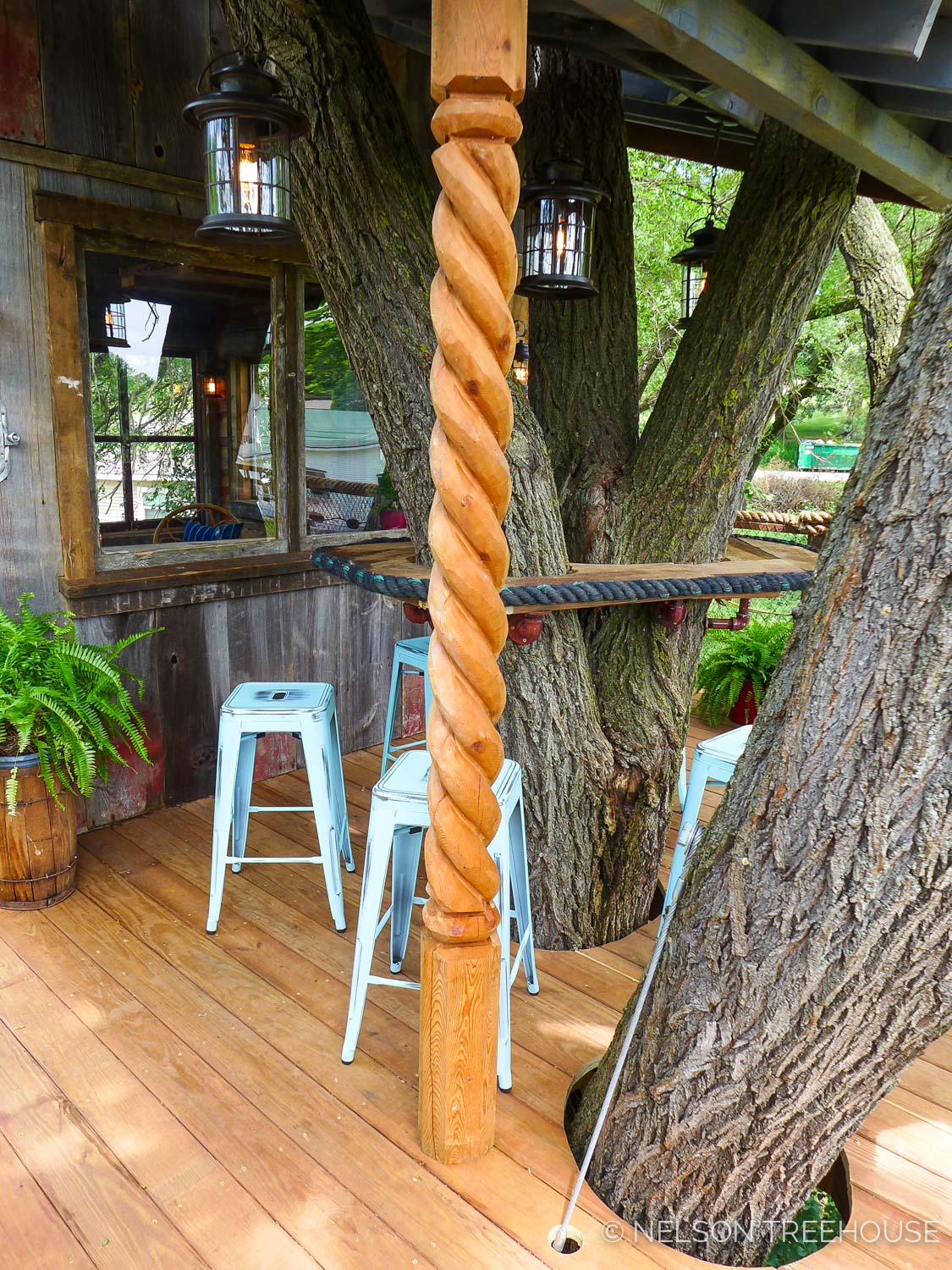 This twisty, carved post is also reclaimed and makes for a distinctive feature.
We hope you've enjoyed taking a closer look at this riverside retreat! Stay tuned each weekend for our photo tours from Friday-night episodes of Treehouse Masters.
To stay up-to-date on all things treehouse, subscribe to our newsletter and give us a follow on Facebook and Instagram.
To the trees!