Building this Kenyan-inspired treehouse for Skeeter and Jacque in Washington State was so much fun! Skeeter was born and raised in Kenya, and hoped to meld his love of Kenyan design with the treehouse life. Jacque shared in Skeeter's love for treehouses – the couple even got married at TreeHouse Point! Pete was thrilled to bring their arboreal dreams to life.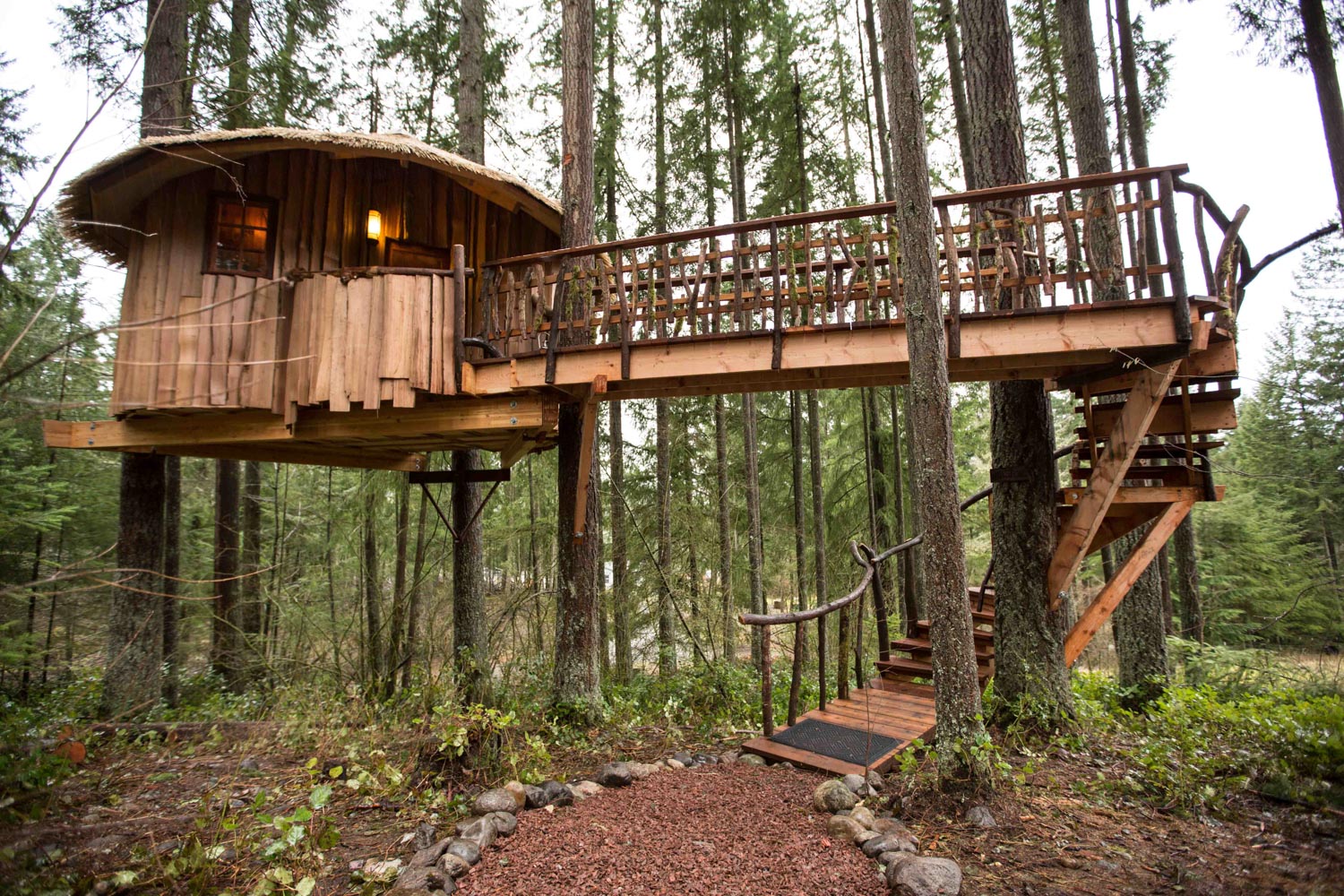 This circular, cozy treehouse nestles 15 feet high in three Doug firs. Hand-cut, rough cedar siding covers the facade for a rustic look.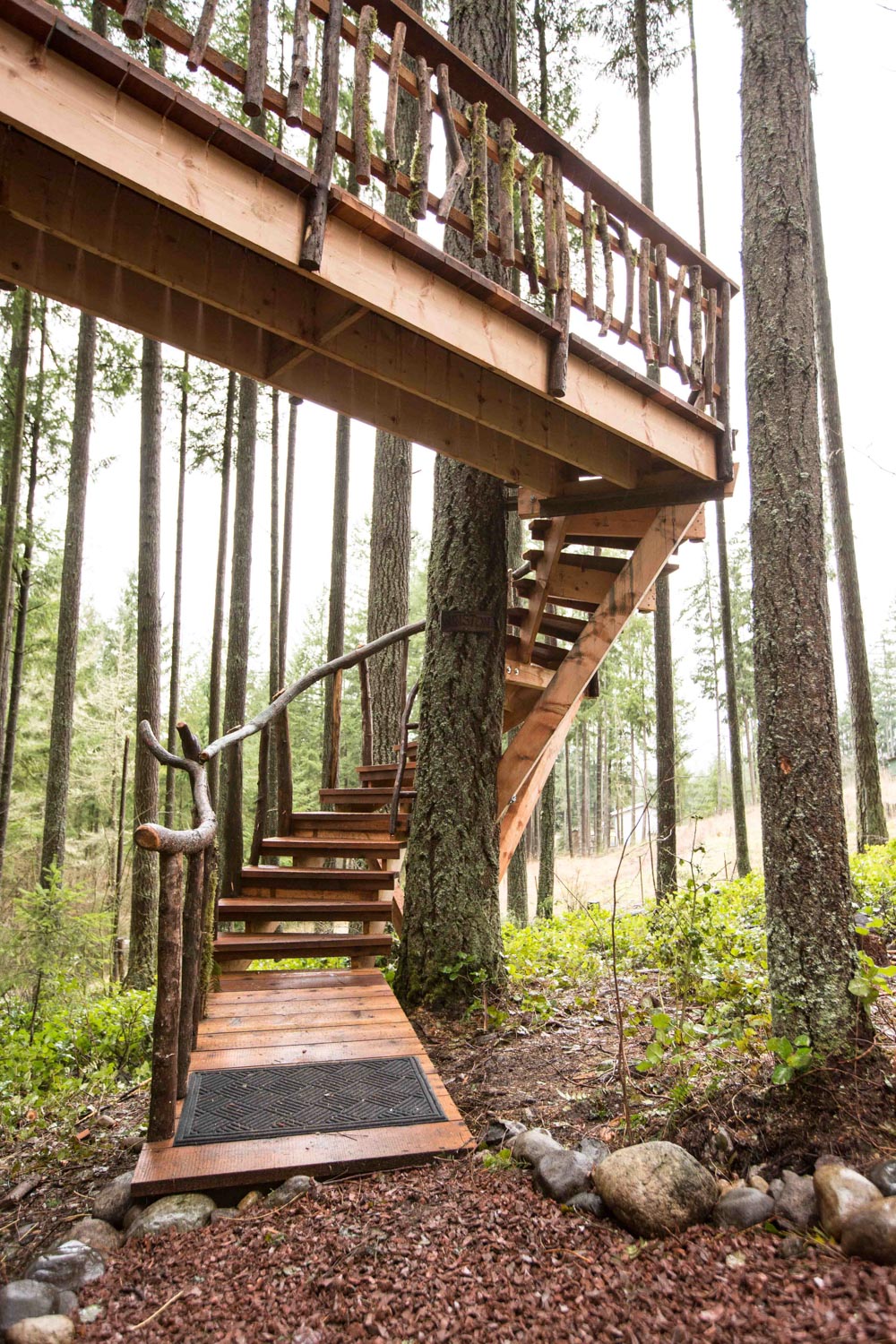 A curved staircase leads to the elevated bridge.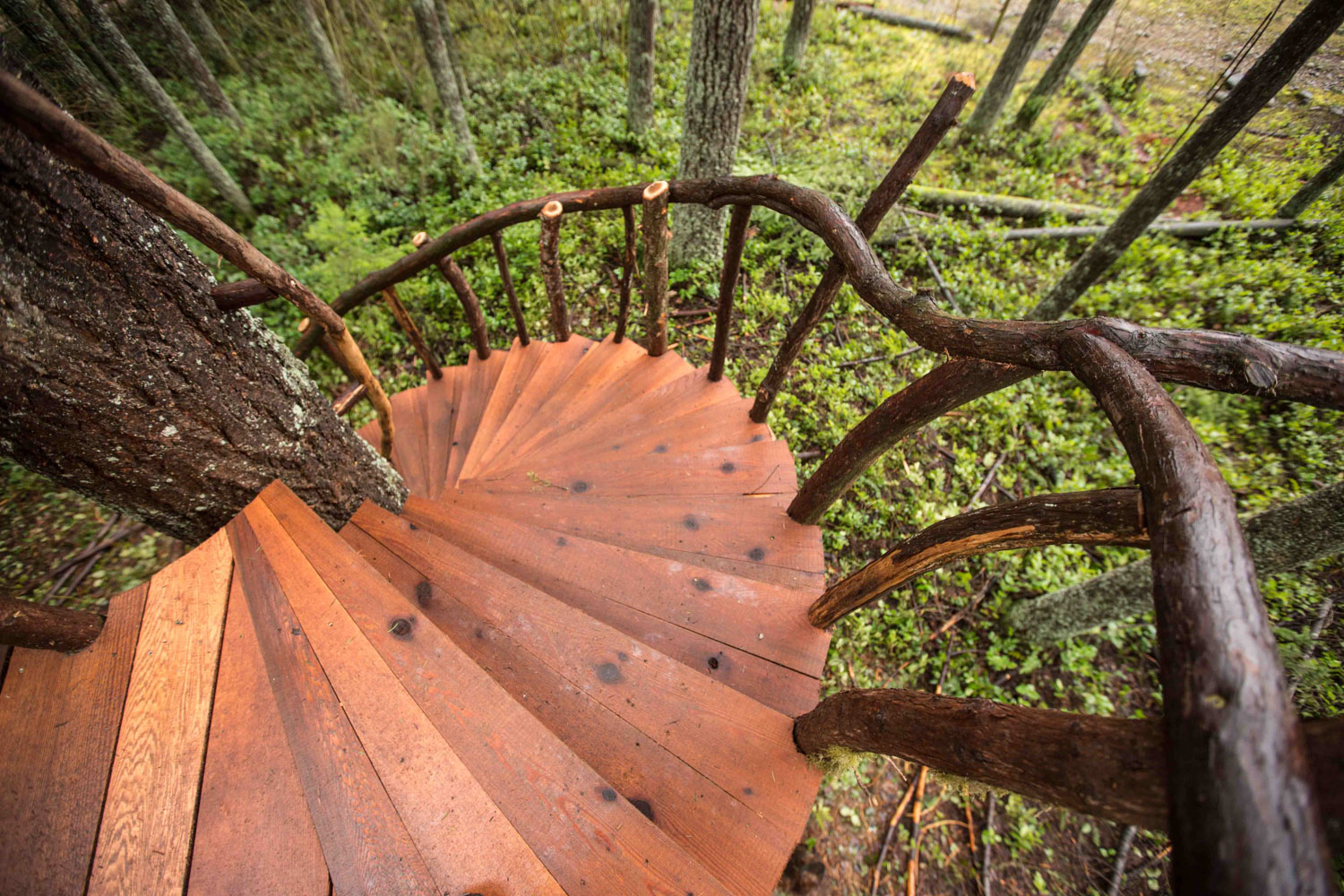 Natural branch railings help integrate the design of the treehouse with the surrounding forest.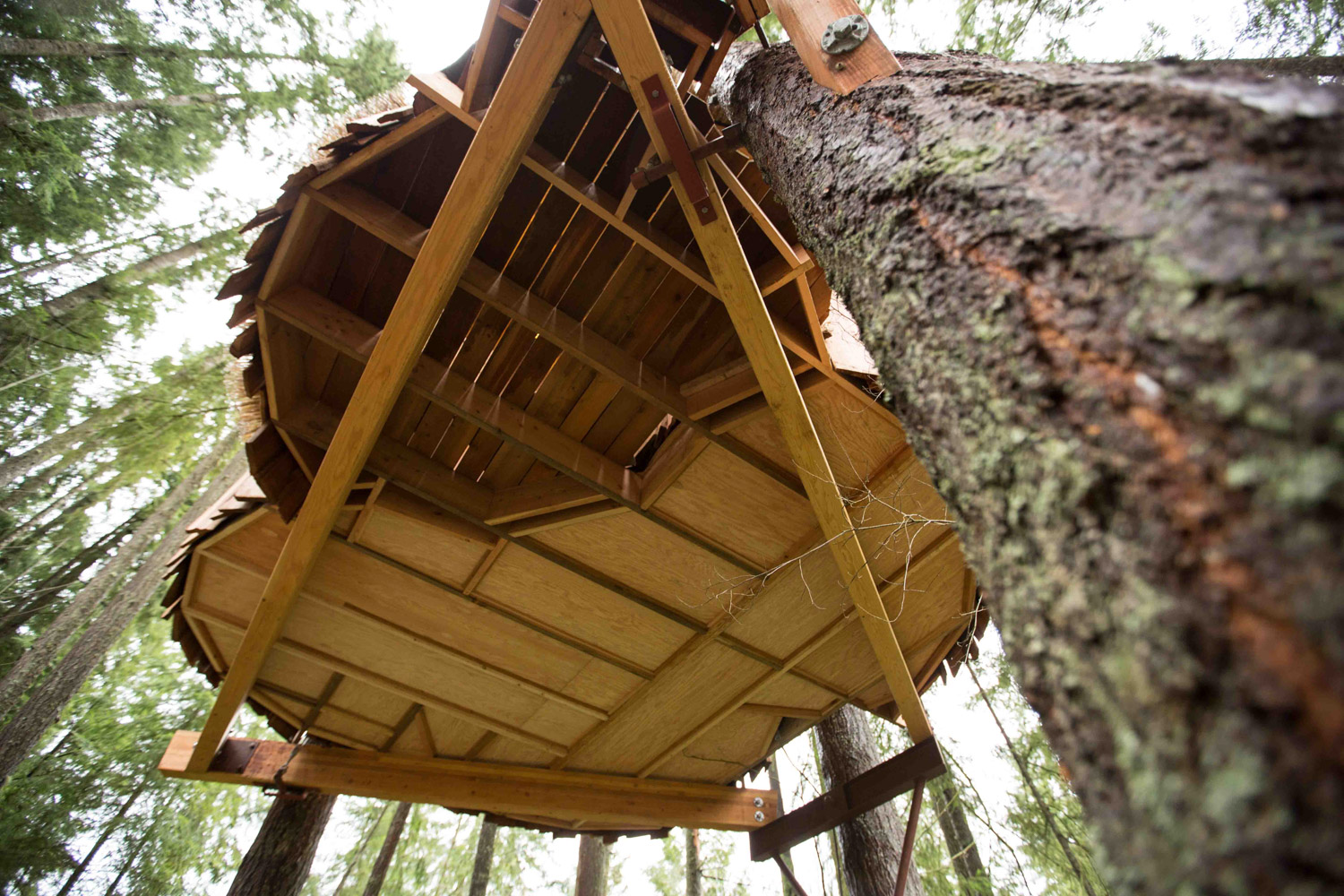 Three beefy beams support this fully tree-supported structure.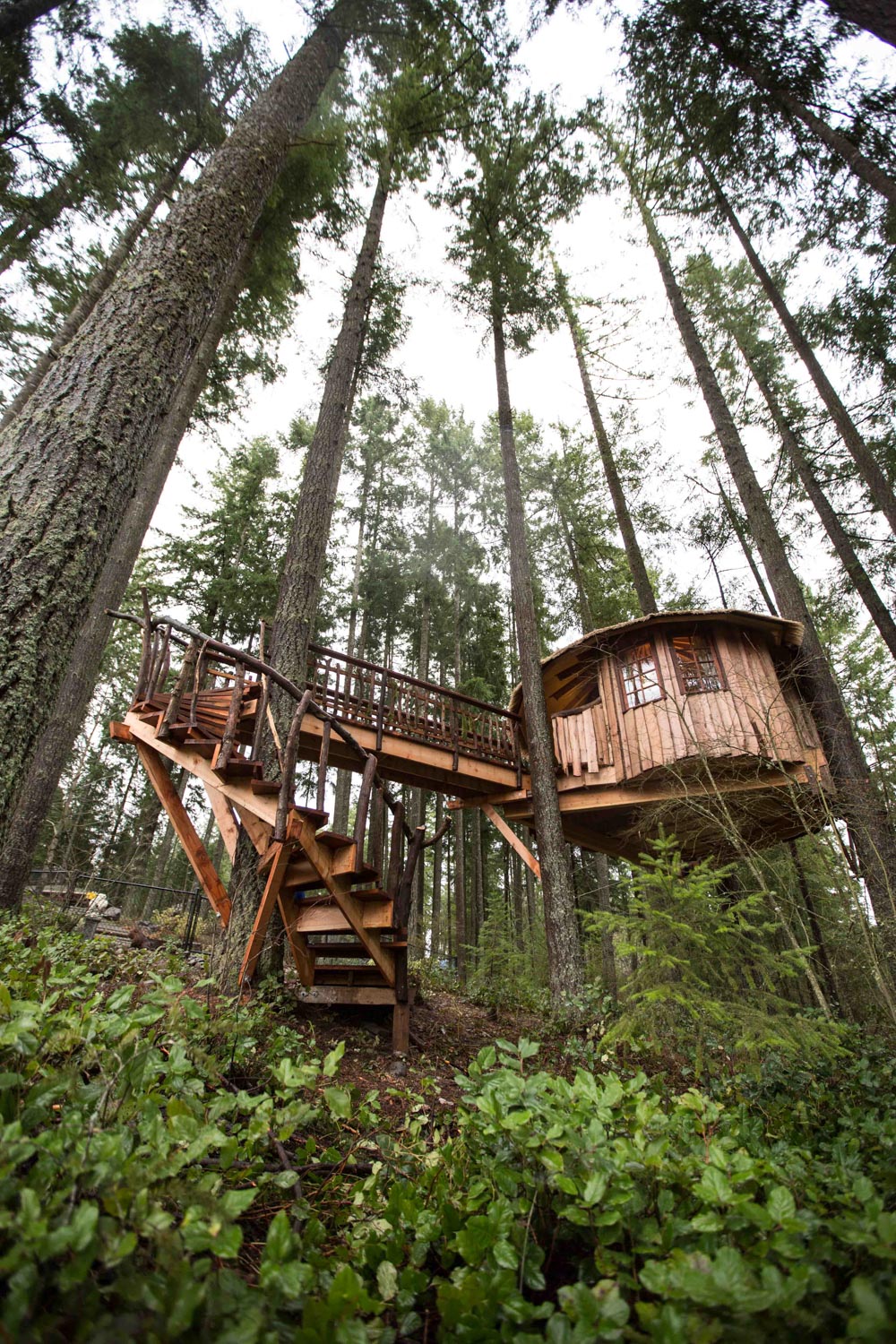 Pete designed the bridge so that it could move with the sway of the wind – it is statically attached to the tree near the staircase and rests on a bracket on the side near the door. This method of attaching the bridge prevents it from warping or breaking when the trees move.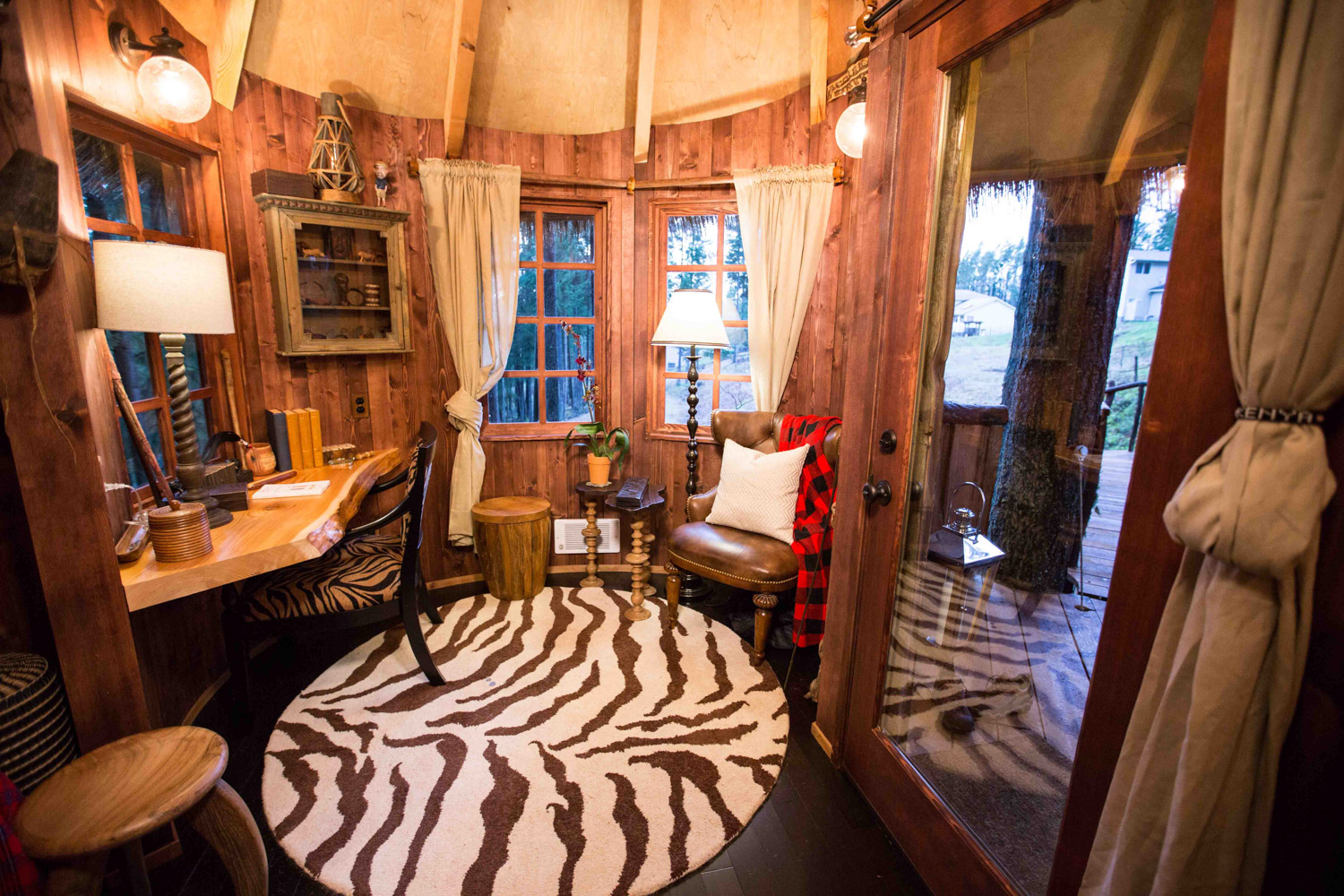 The treehouse is designed in a rough clover shape – inside the first clover "petal" lies a cozy seating area and built-in desk.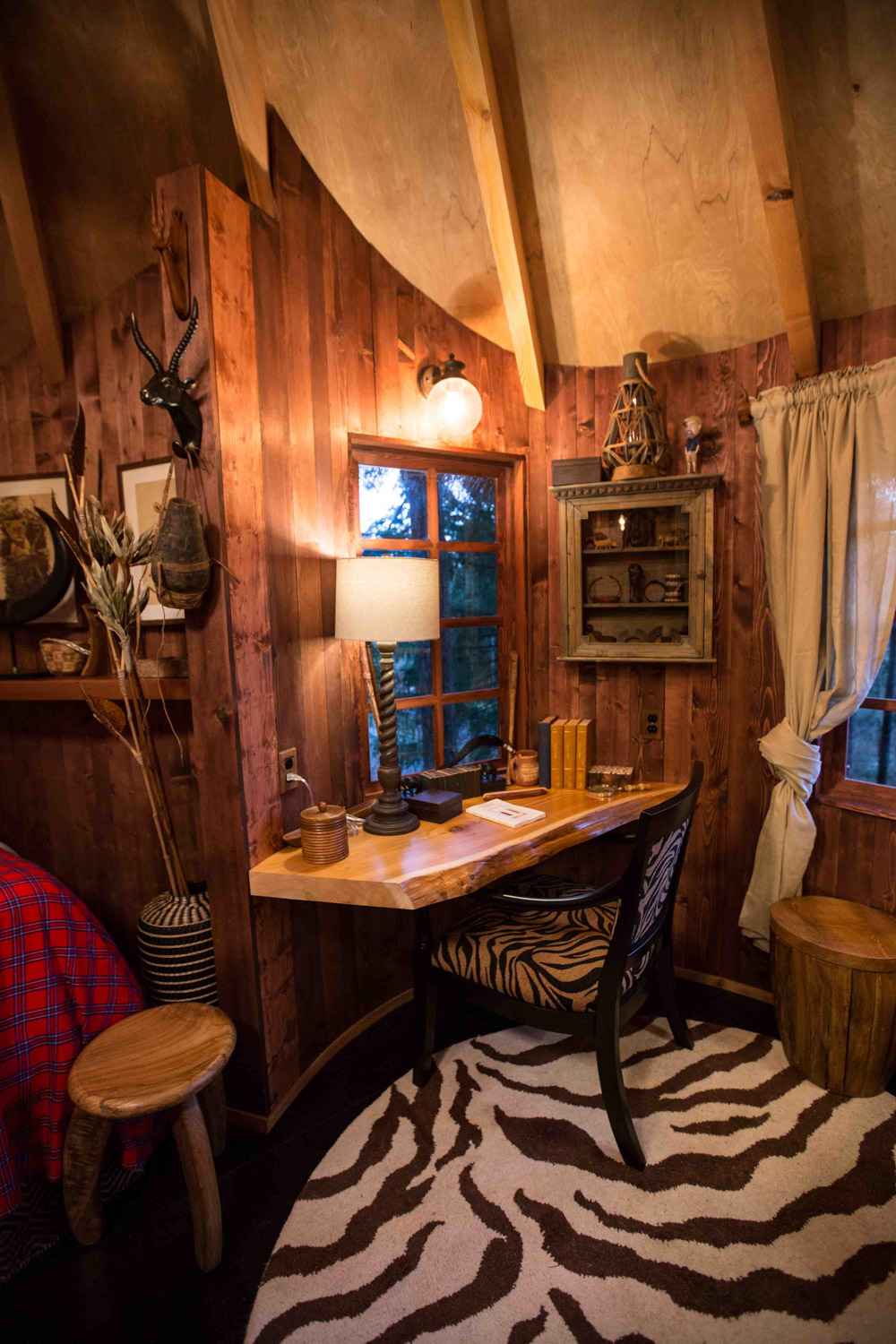 Many of the decorations came from Skeeter's own collection and photographs from his time in Kenya.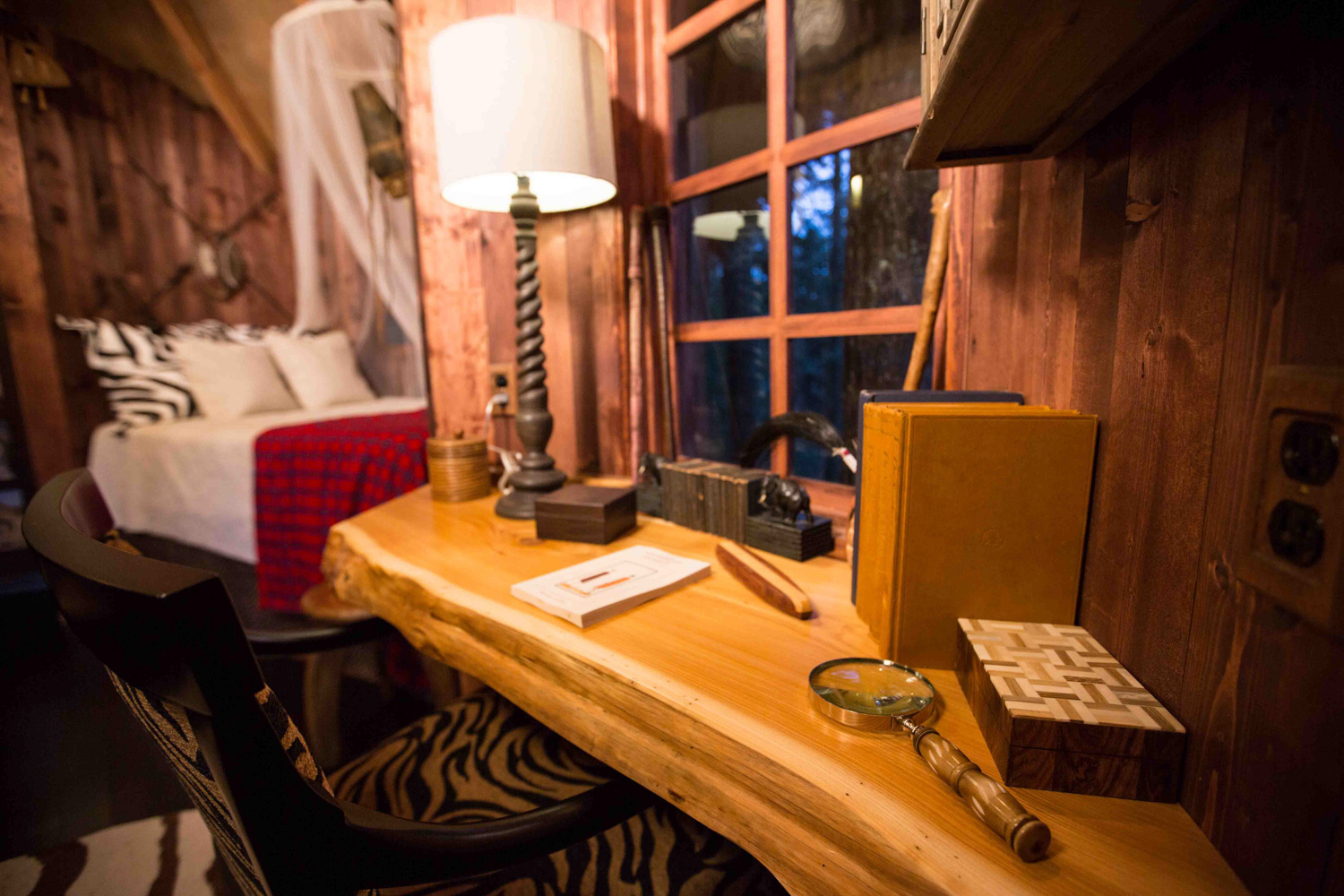 The live-edge slab desk fits cleanly into the curve of the wall.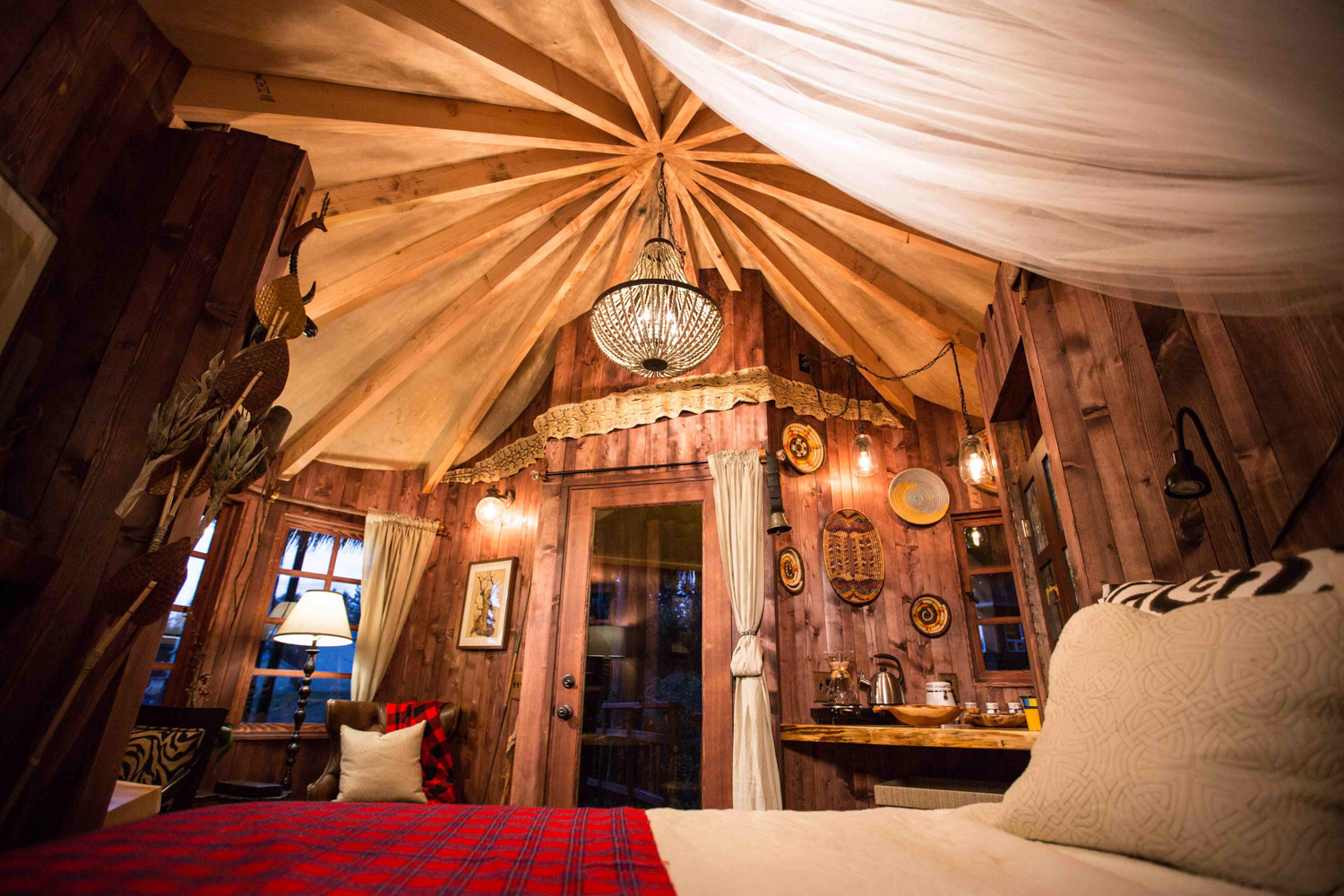 The roof is the pièce de résistance in this treehouse – 17 rafters come together in perfect unity to form a distinctive, starburst pattern. A cozy bed, small kitchenette, and bathroom with a compostable toilet round out the space.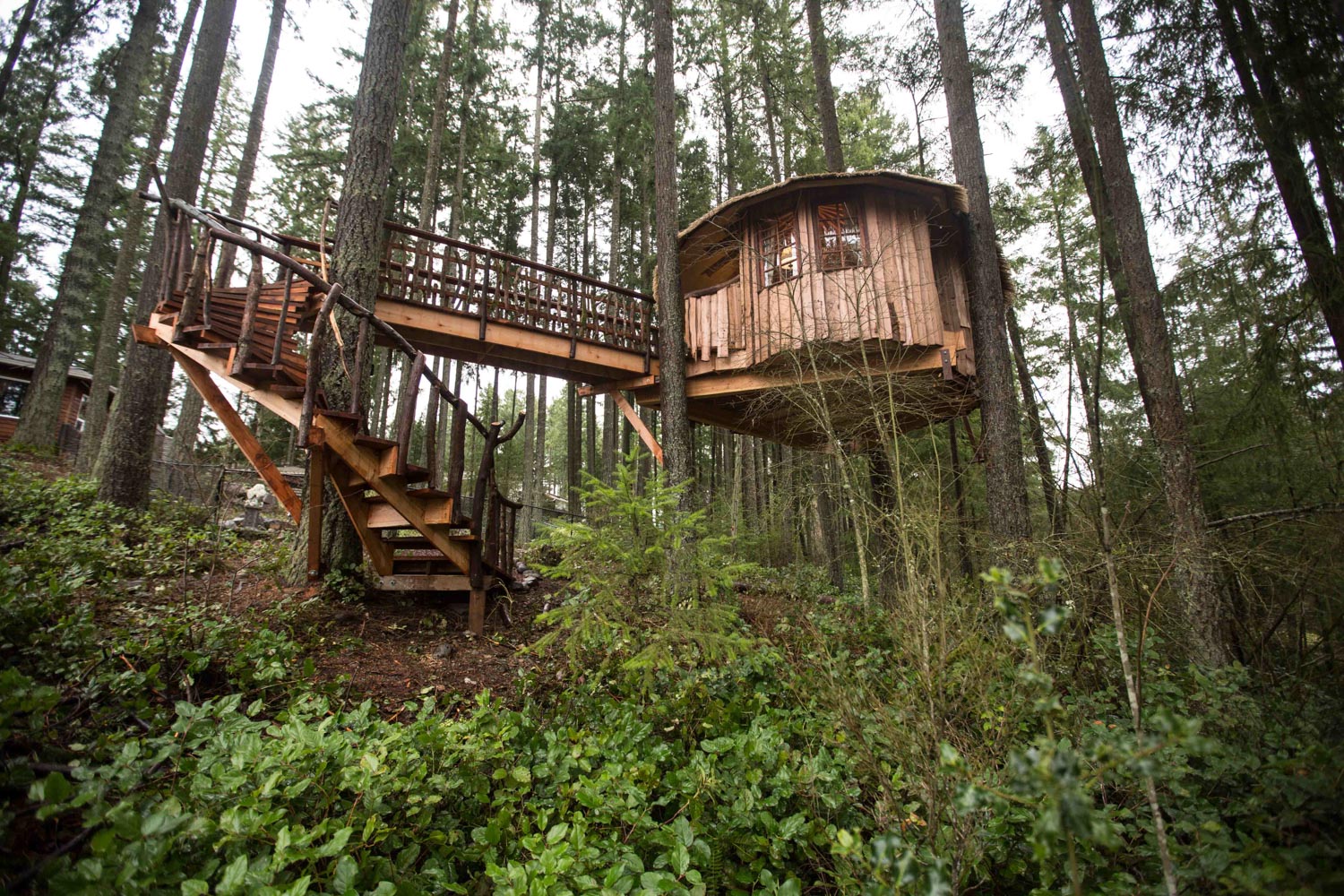 We hope you've enjoyed taking a look at this quaint treehouse!
To stay up-to-date on all things treehouse, subscribe to our newsletter and give us a follow on Facebook and Instagram.
To the trees!