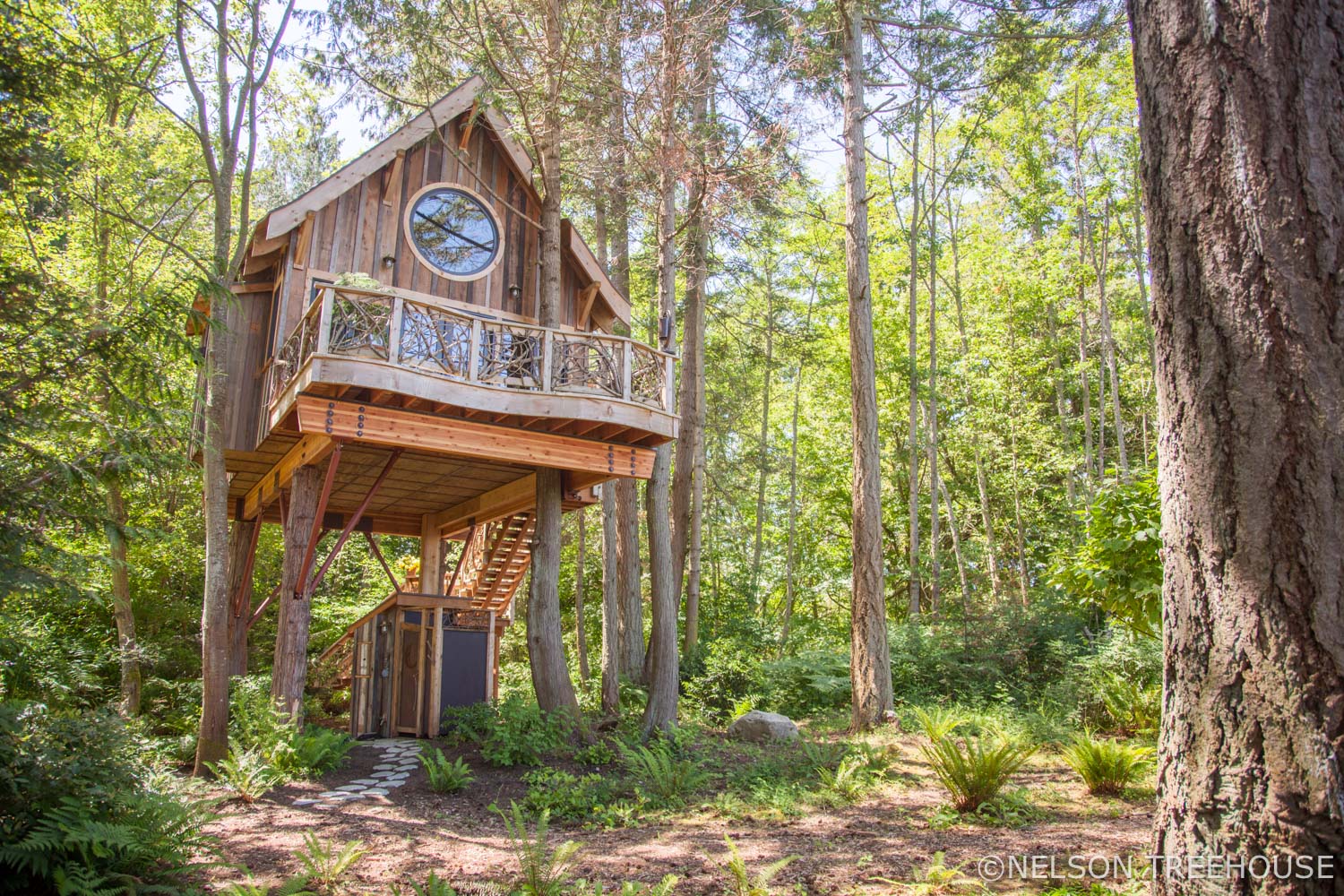 This seaside treehouse is nestled in a grove of Douglas firs on Washington's iconic San Juan Islands. Its ample deck and oculus window offer an otherworldly portal to the Pacific, while custom built-ins and luxury amenities add character and comfort. We had the pleasure of building this private getaway in 2016.
This treehouse was never filmed for TV—read on for an exclusive look!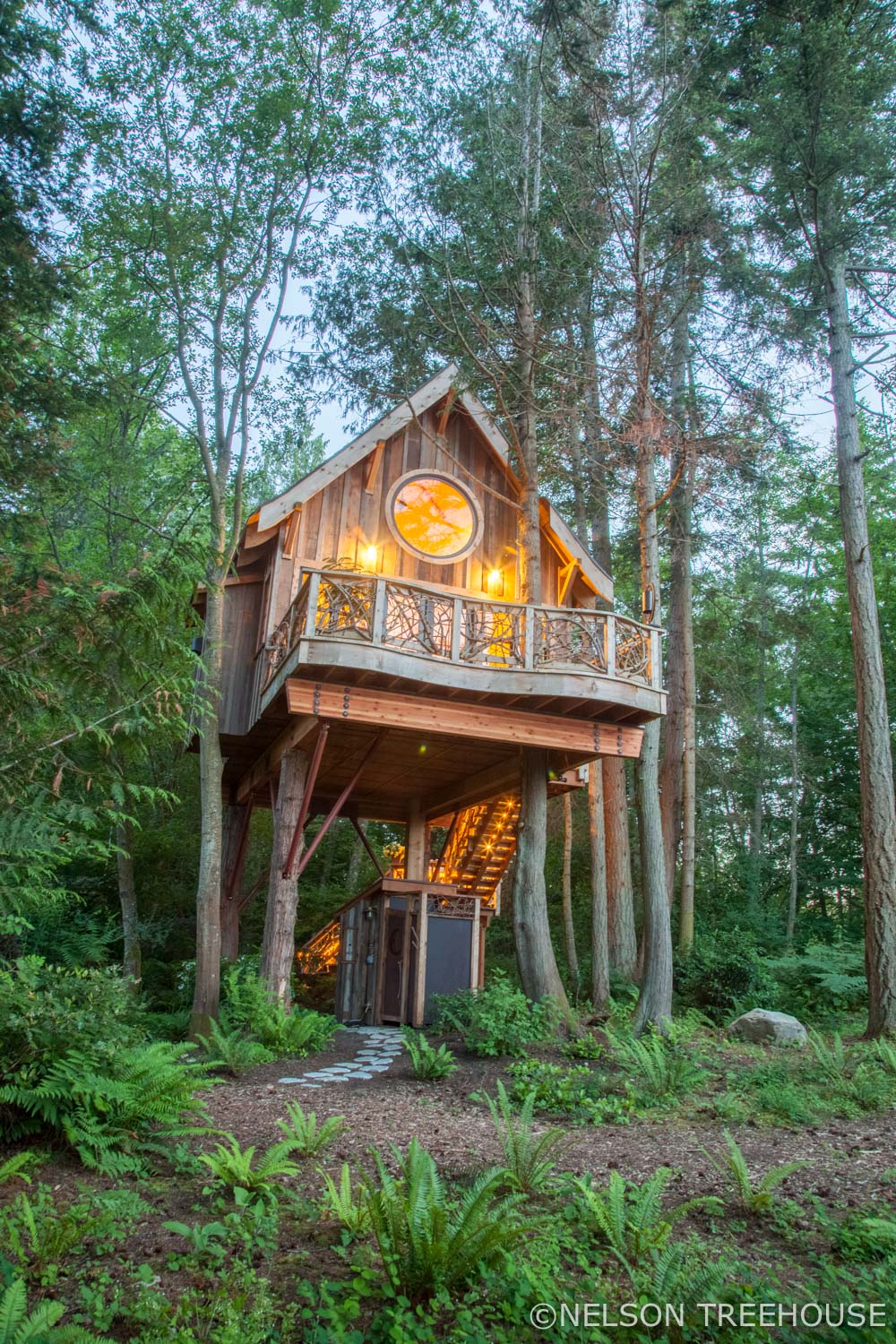 Soft ferns carpet the forest floor beneath the treehouse—the verdant landscape adds to the magical feeling of this treehouse. An outdoor shower is tucked beneath the platform.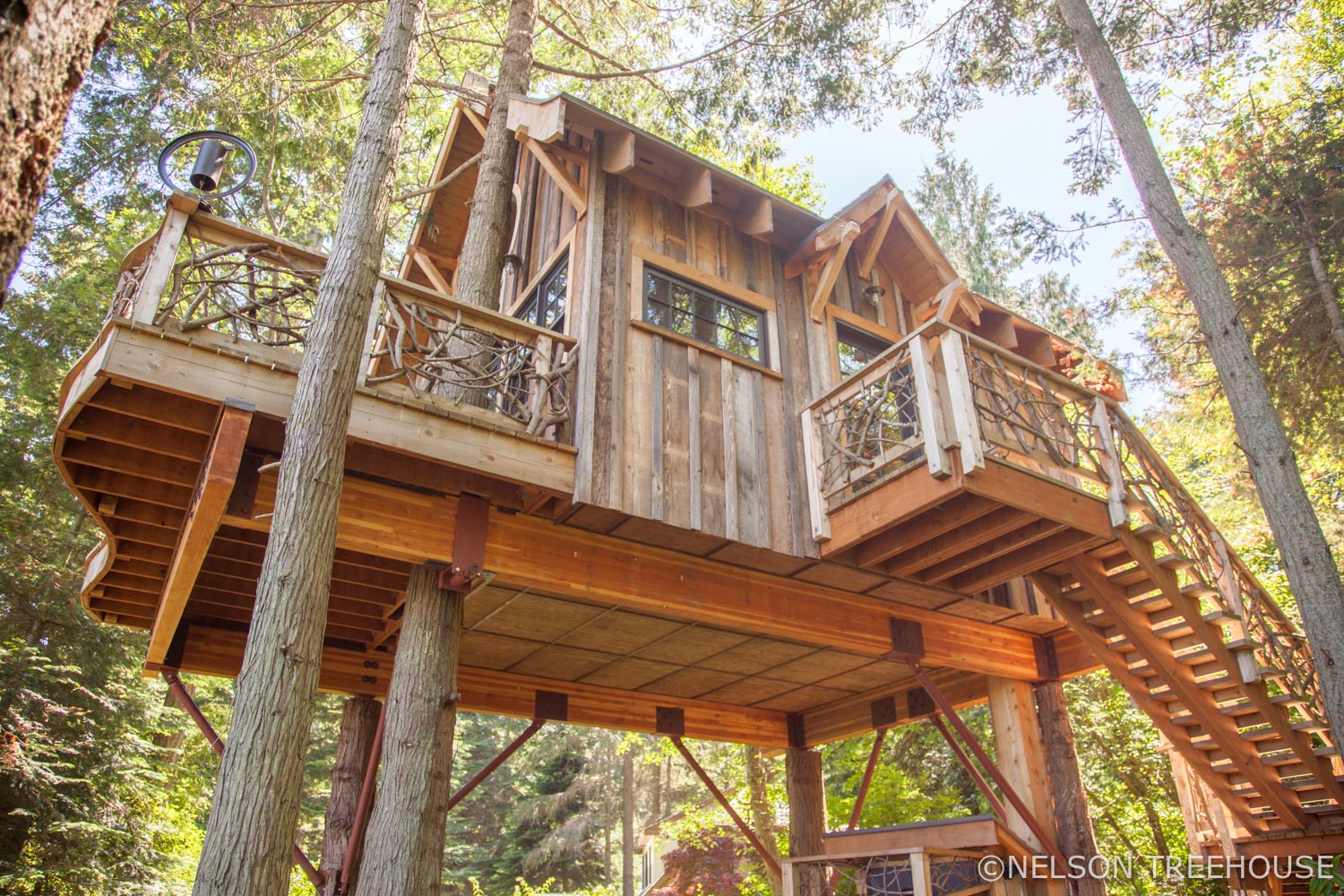 One fir and three posts (camouflaged as trees) support the 415-square-foot structure. Posting down is a great option when there are not enough suitable trees to host a treehouse.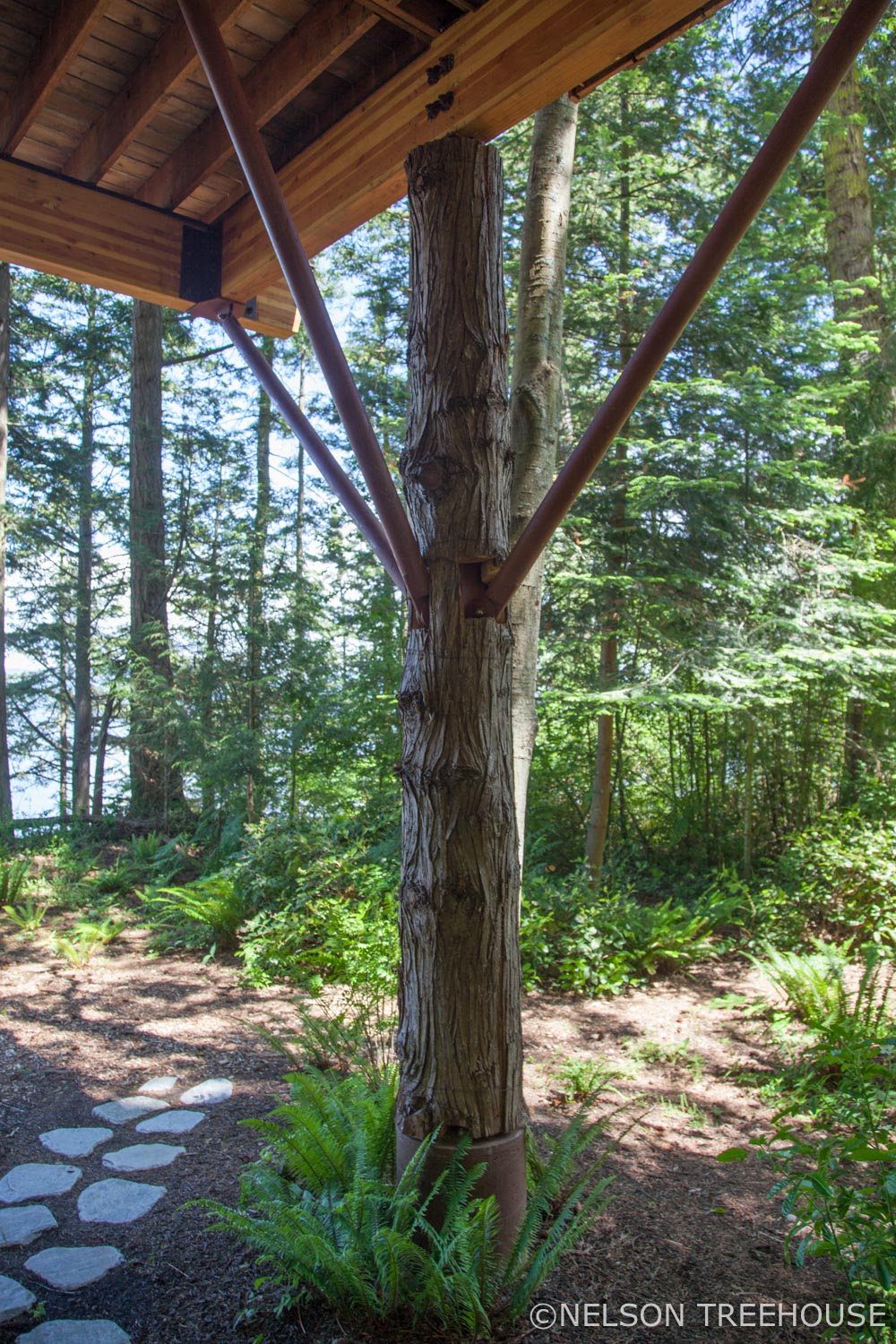 Nelson Treehouse carpenter/artist extraordinaire Rolf hollowed out cedar trunks to hide the steel posts.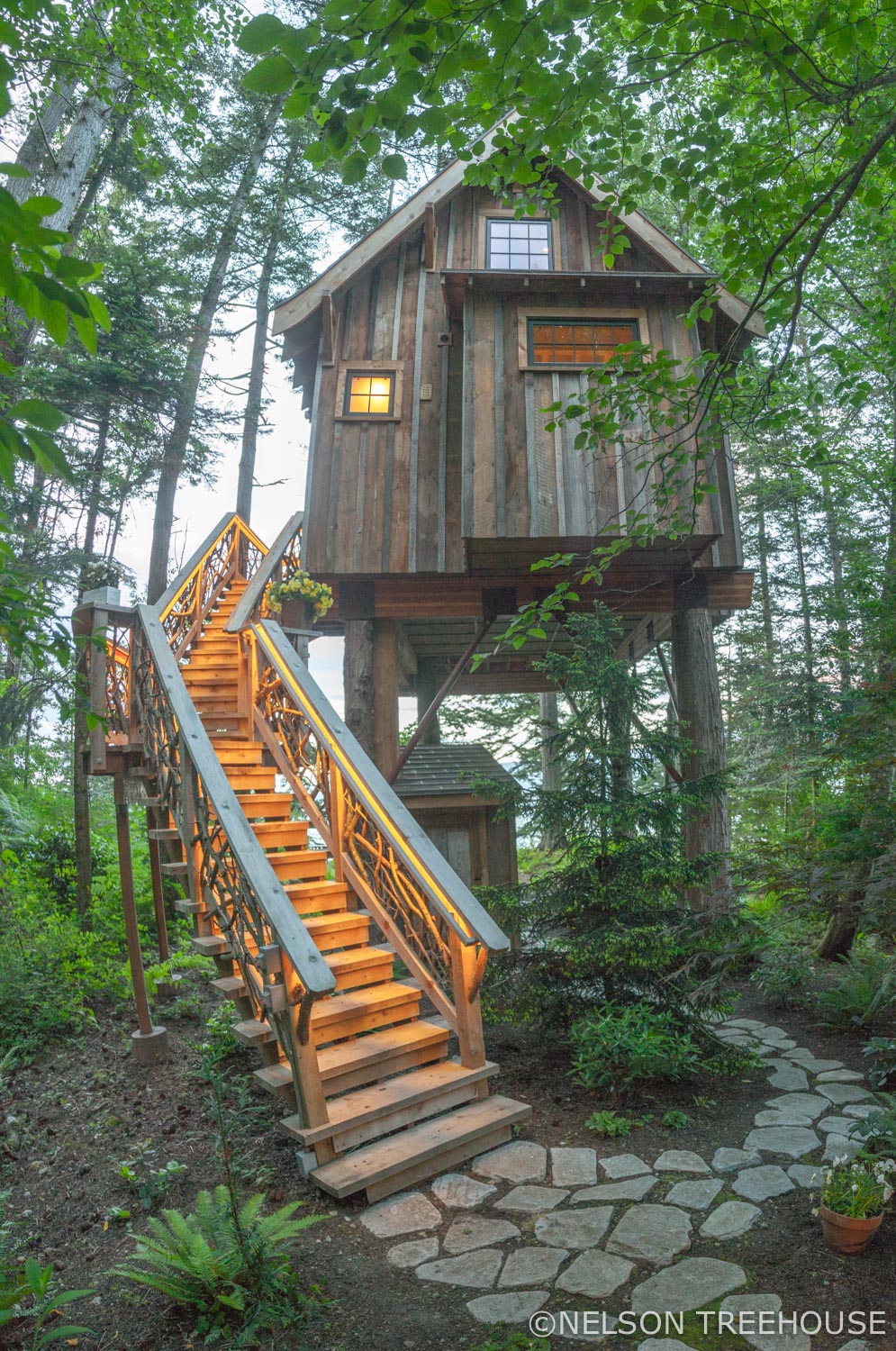 An illuminated staircase leads to the front door.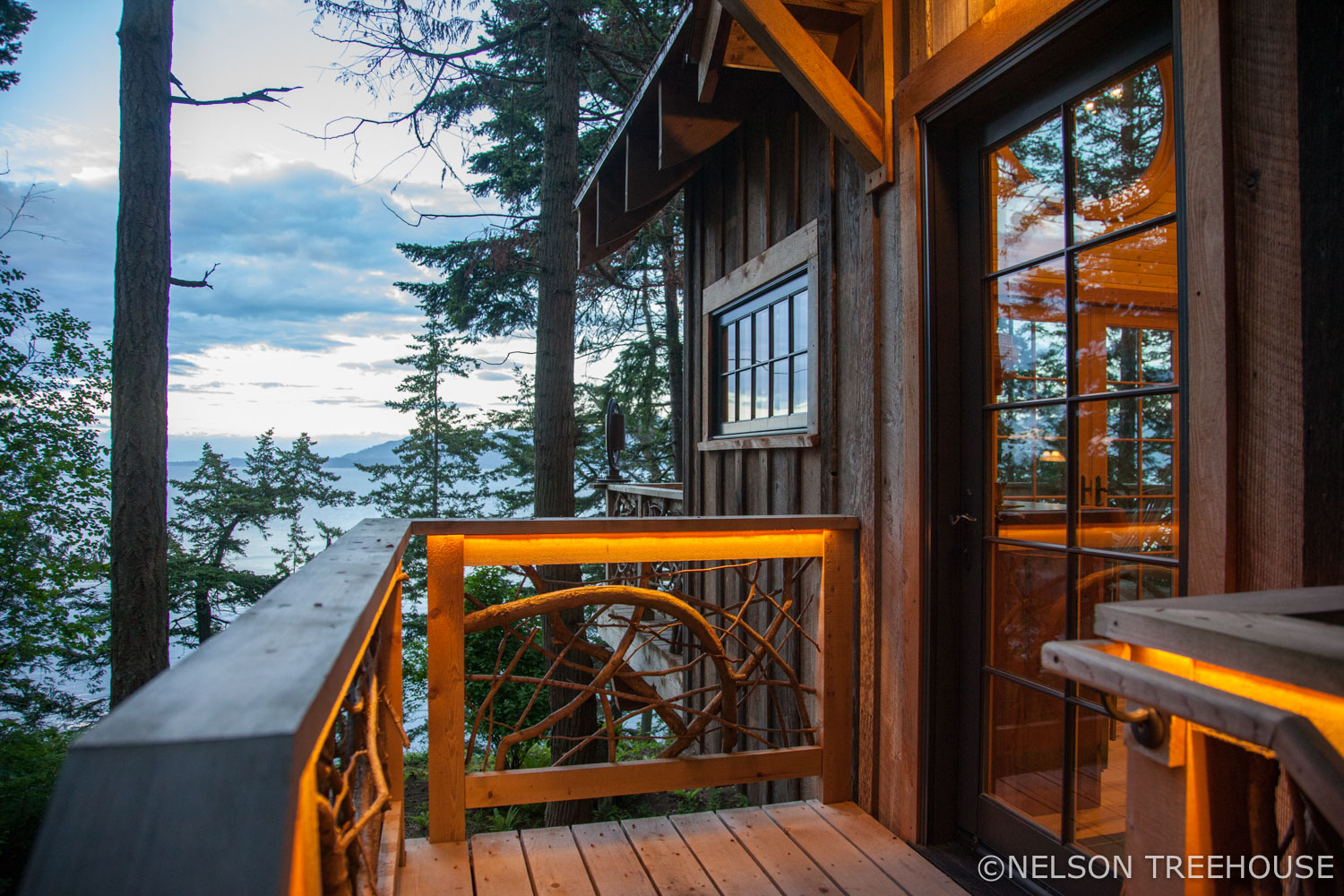 As you summit the staircase, the ocean views are breathtaking.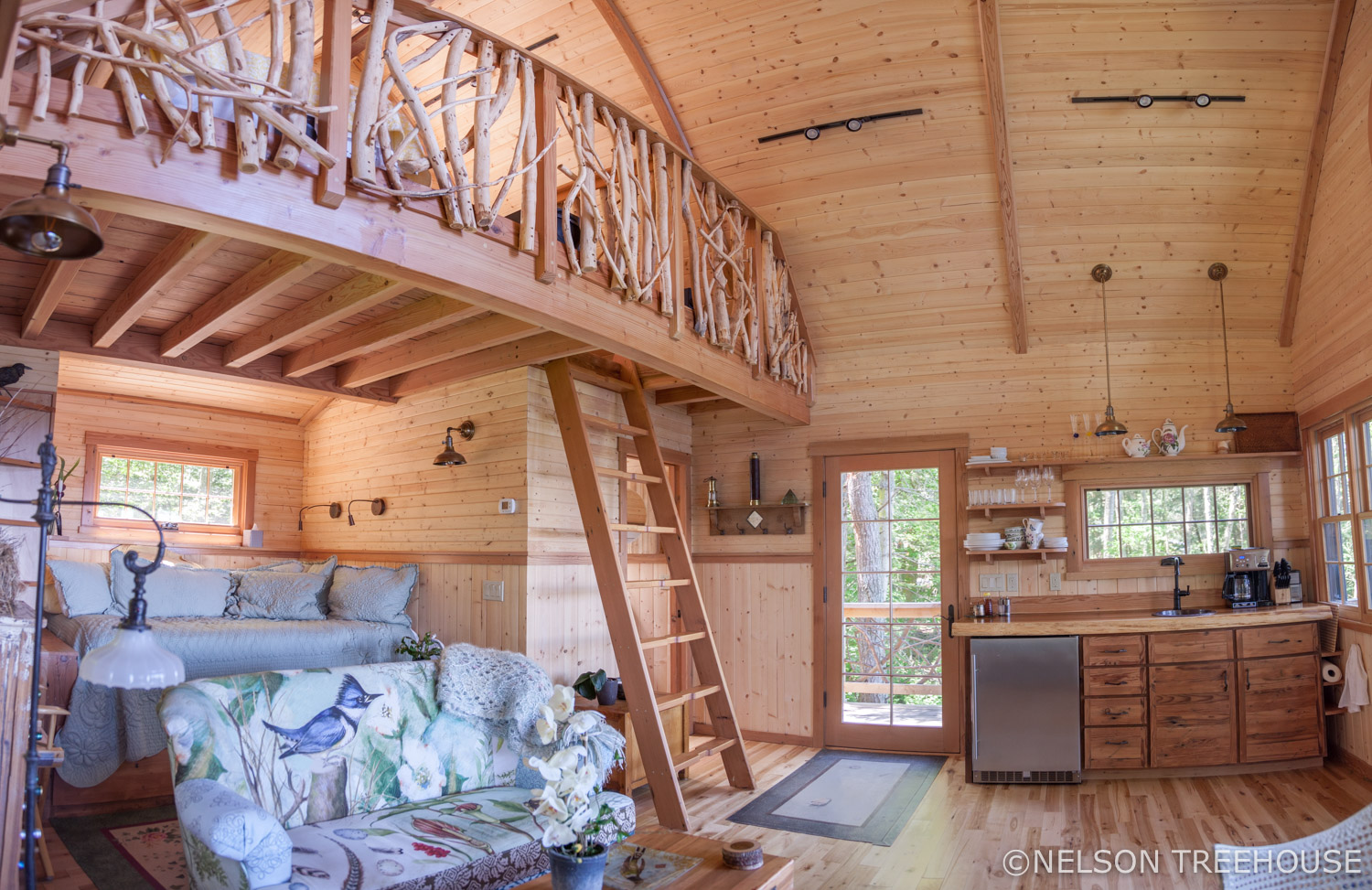 Inside, soaring ceilings cap cozy seating and snoozing spots.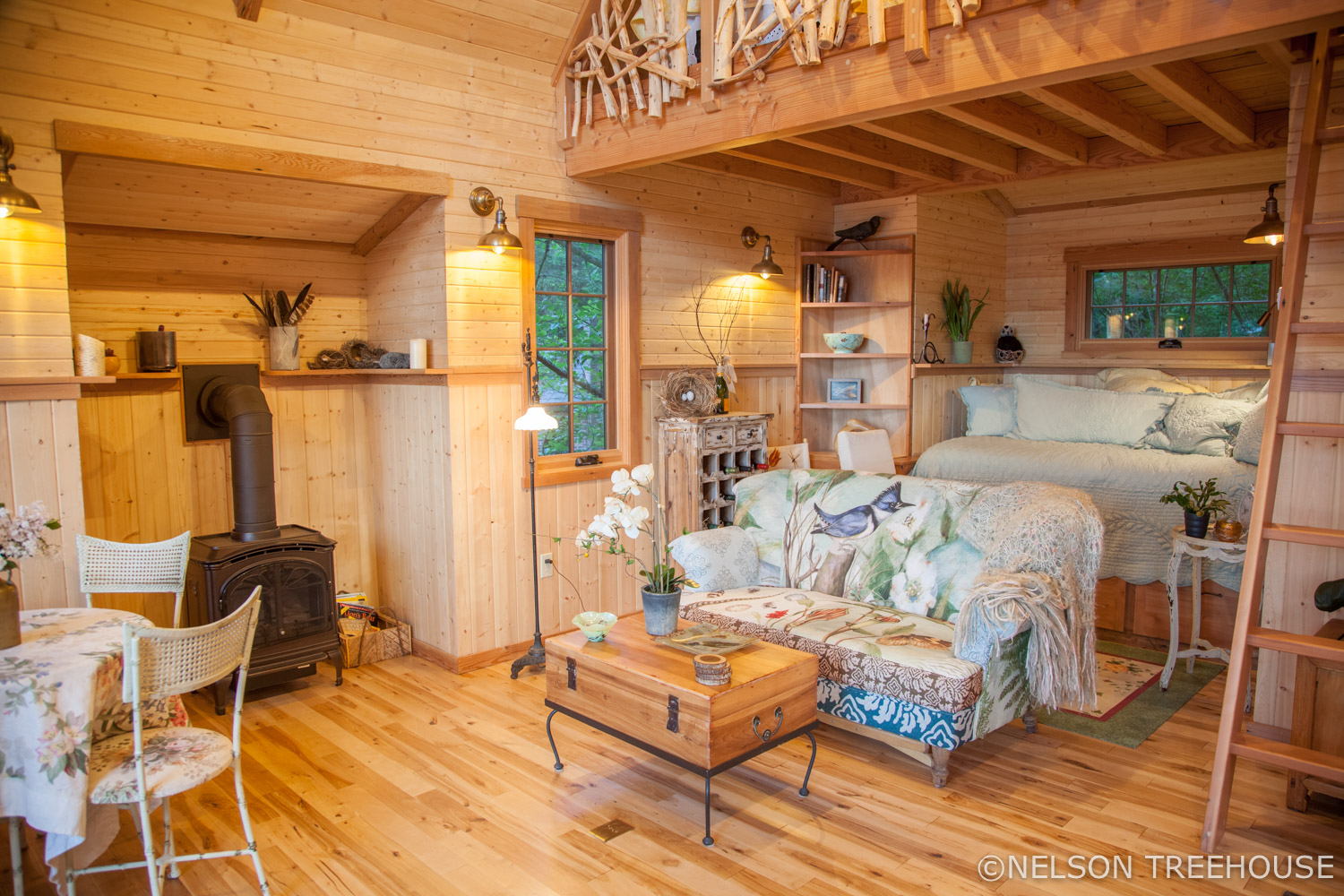 A built-in nap nook nestles behind a sofa covered in hand-painted textiles.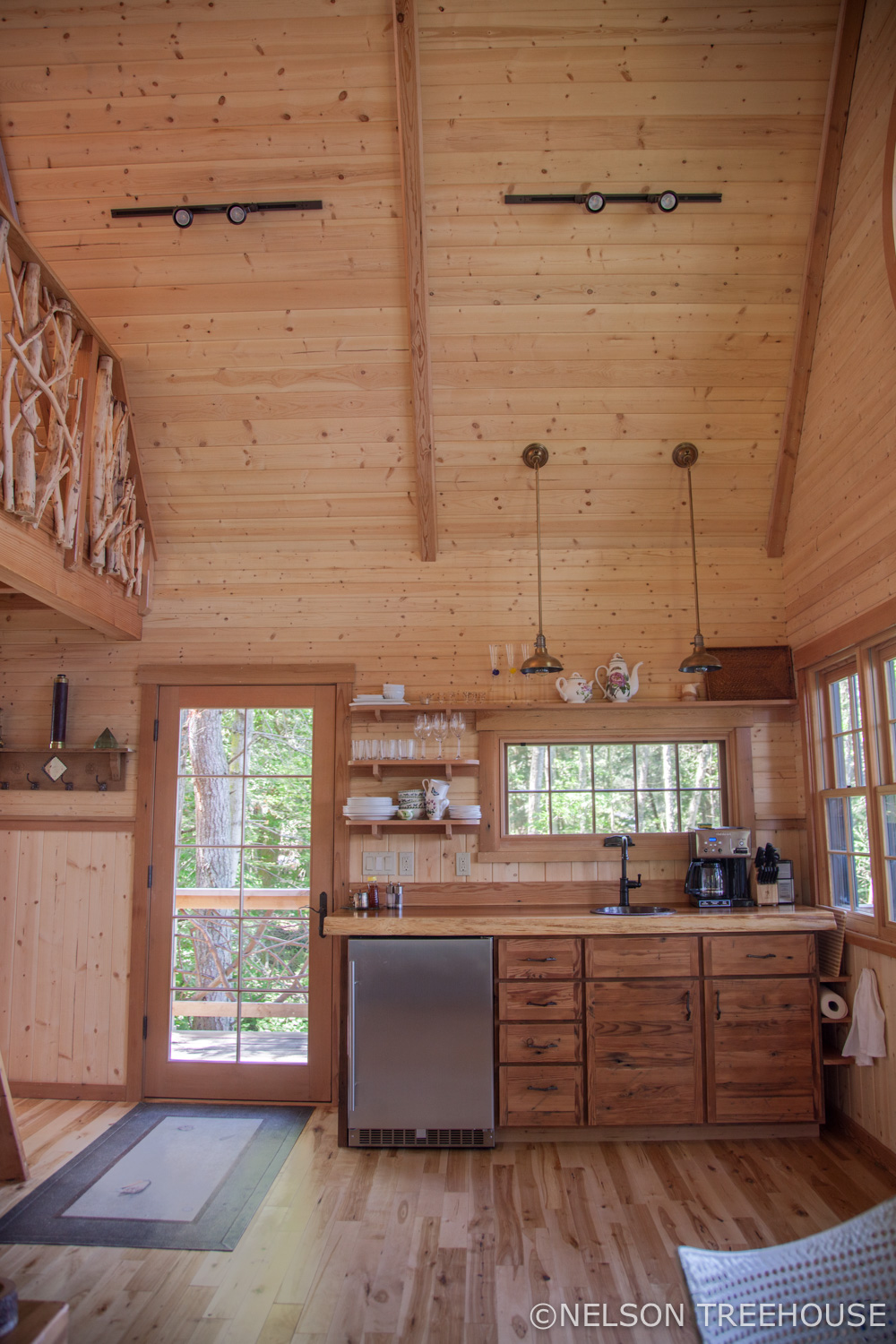 Nelson Treehouse carpenter Dylan crafted this custom, live-edge countertop for the wet bar. Running water at the bar and in the half-bathroom beside the front door makes this treehouse ultra-luxurious.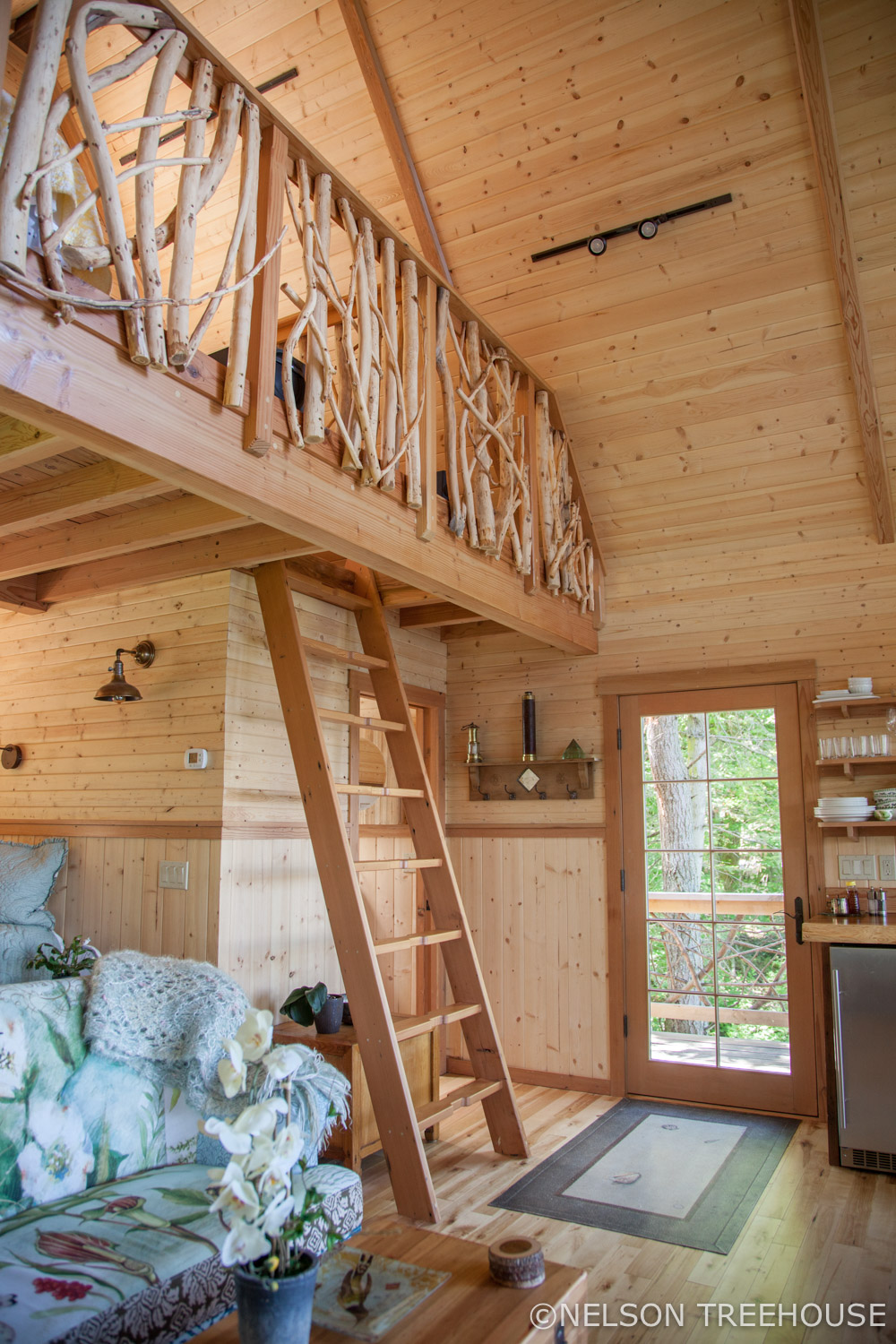 A ship's ladder leads to the sleeping loft. The natural branch railing posts that border the loft were lovingly stripped and sanded by hand—this process is time-intensive and requires a lot of attention to detail.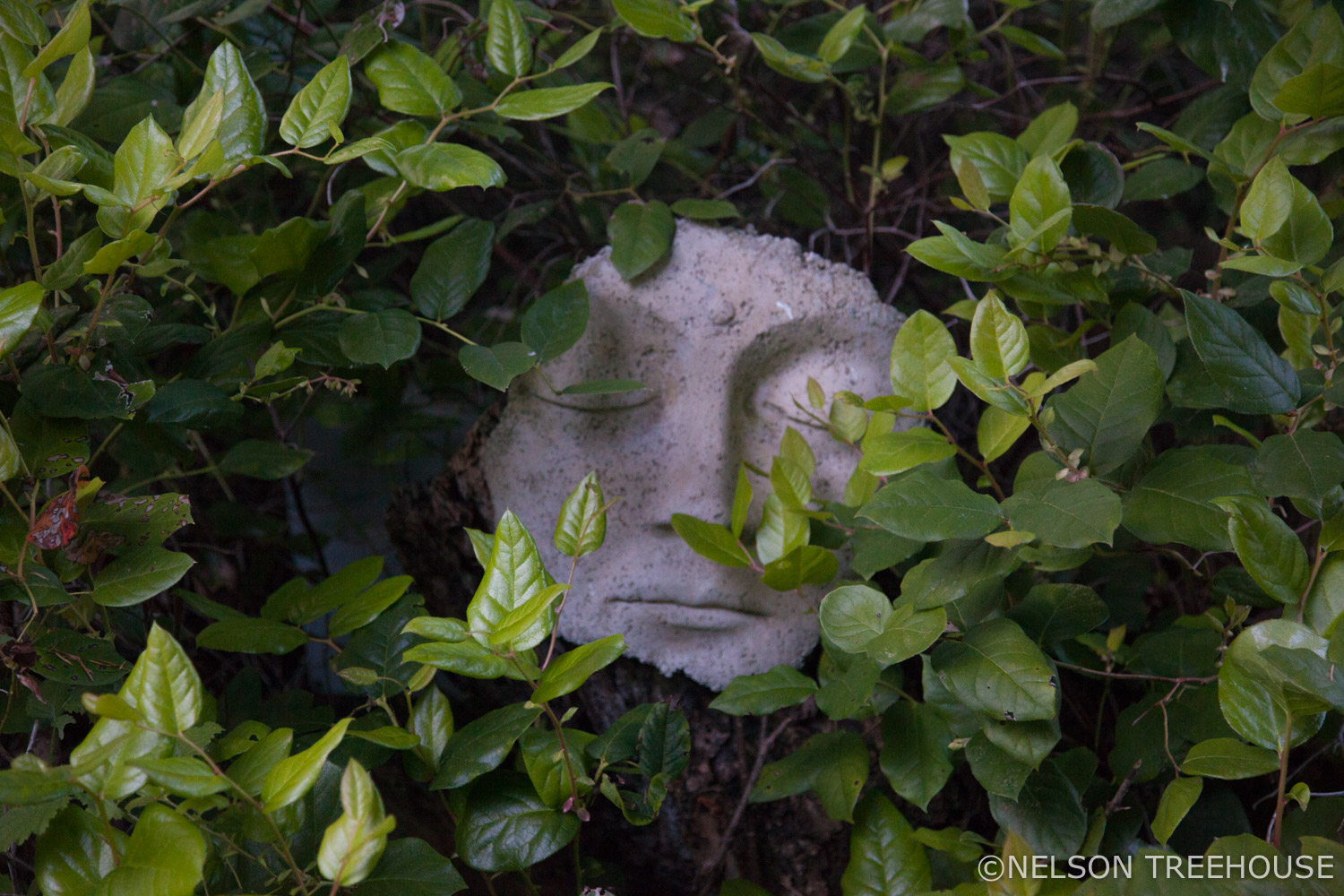 Scattered throughout the grounds are hidden art installations, which add spirit and spunk to the site.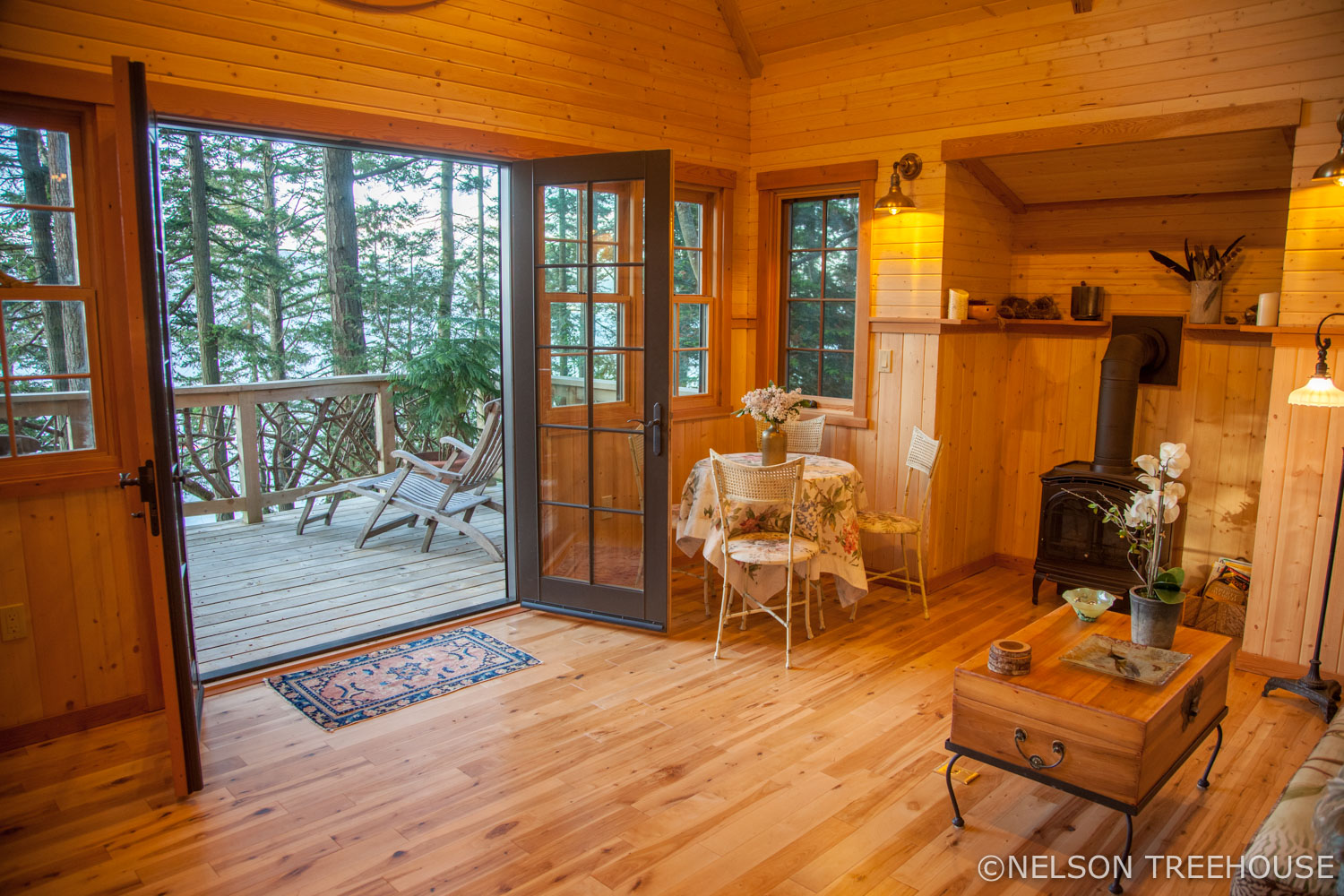 A wood-burning stove keeps the interior toasty during the rainy winter. In the summertime, French doors swing open to reveal panoramic views of the Pacific Ocean.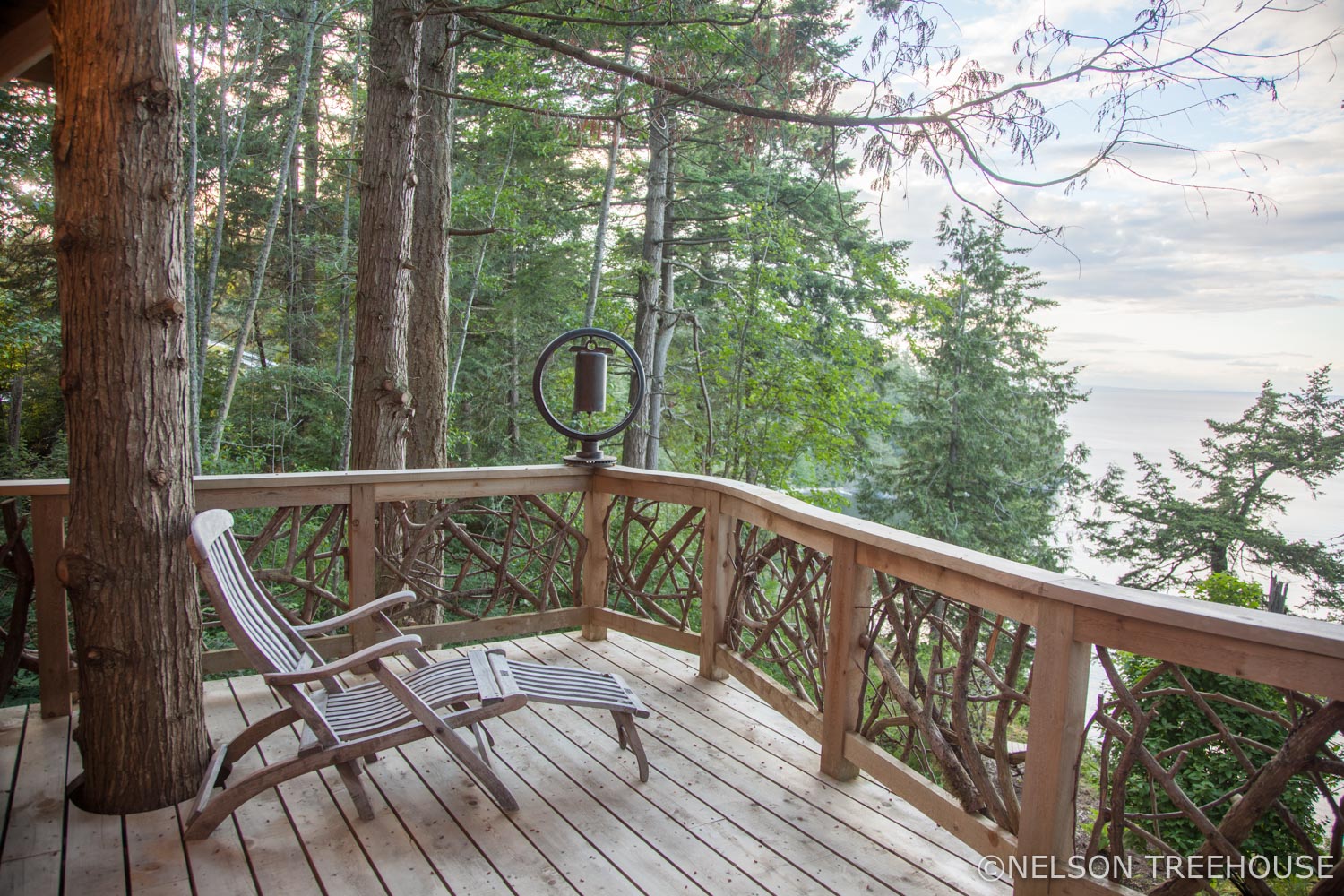 The ample deck is the perfect spot to soak in those seaside views.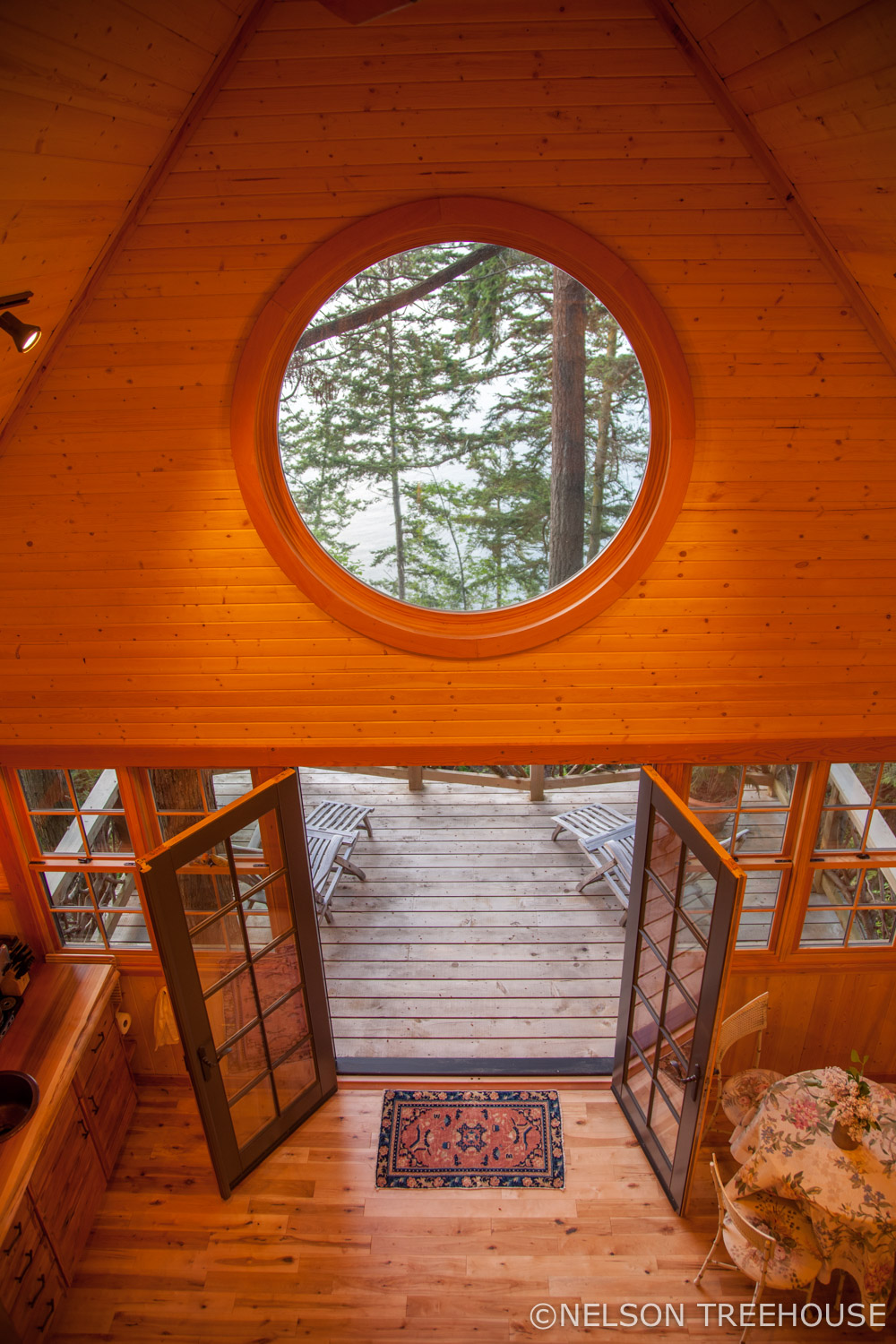 Carpenter Ian Franks created this distinctive oculus window.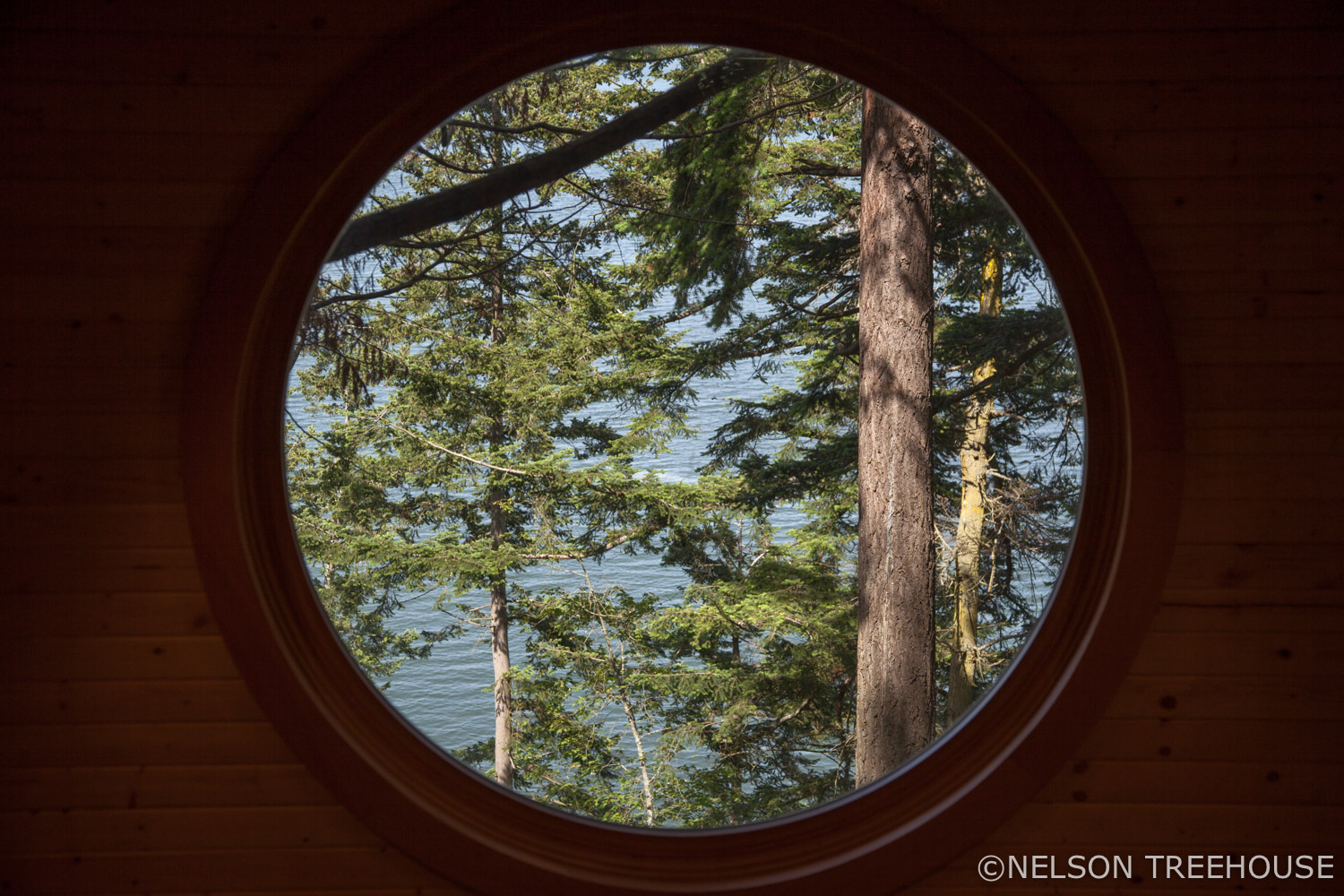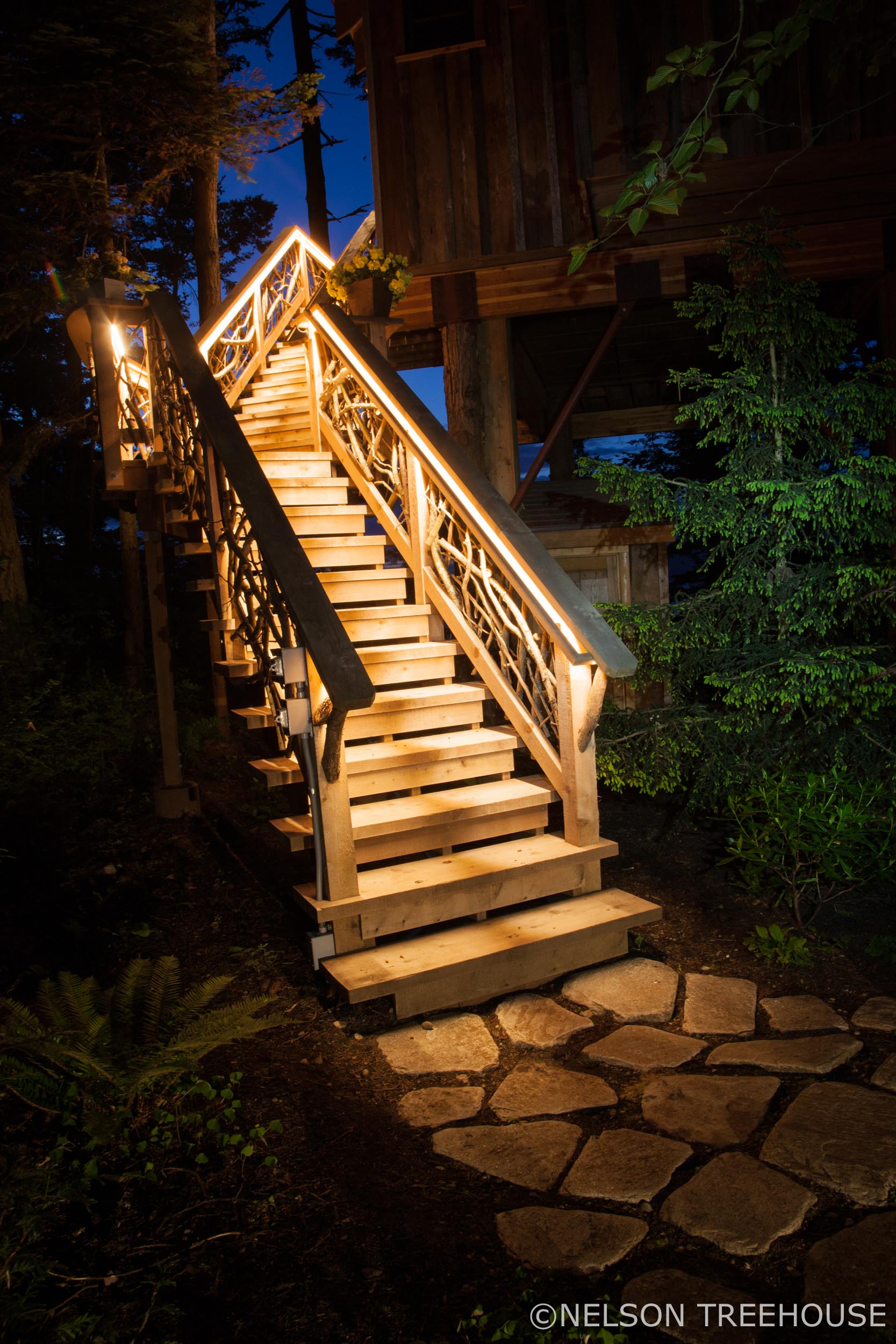 At night, hidden LEDs set the treehouse aglow.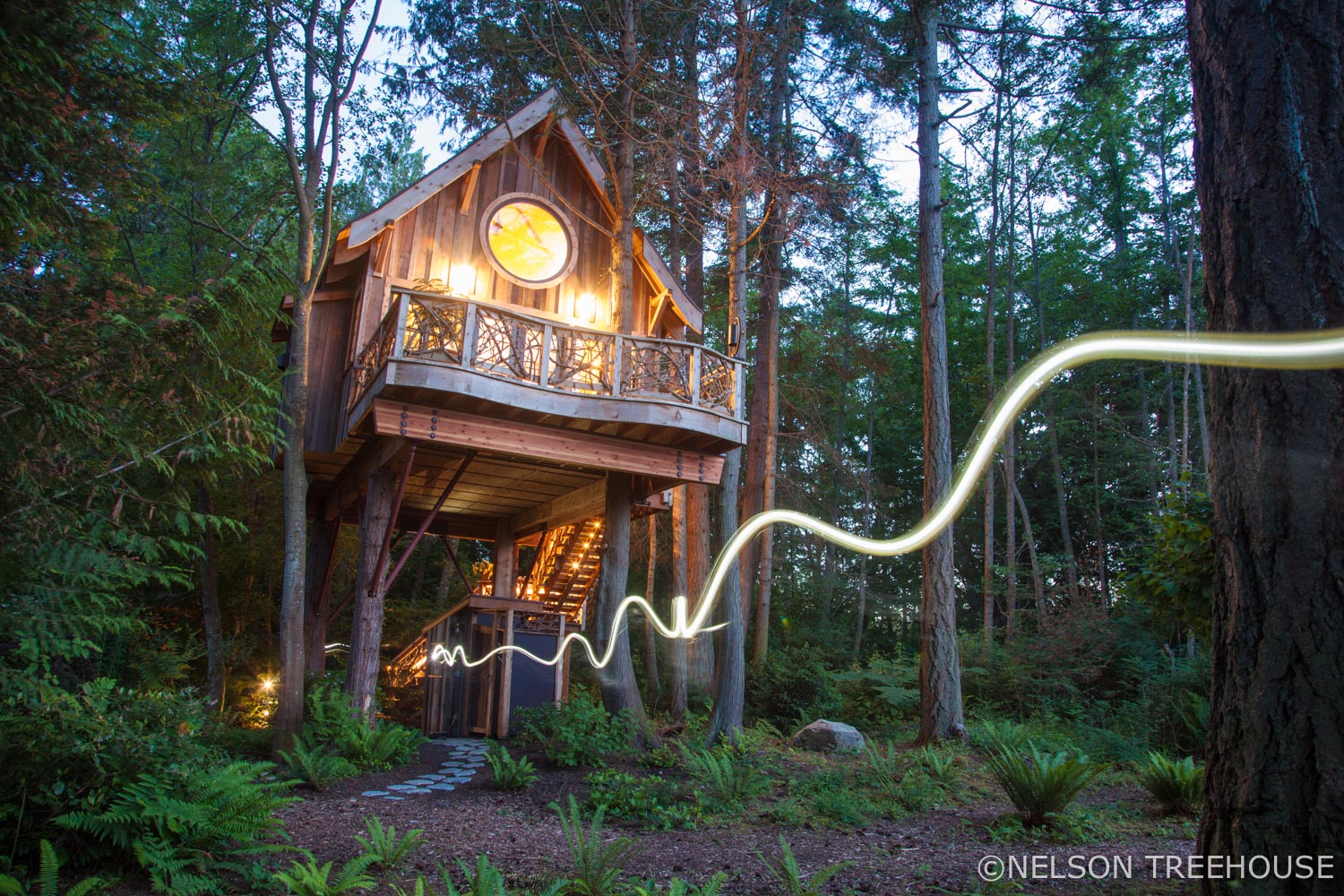 There really is magic in the air here!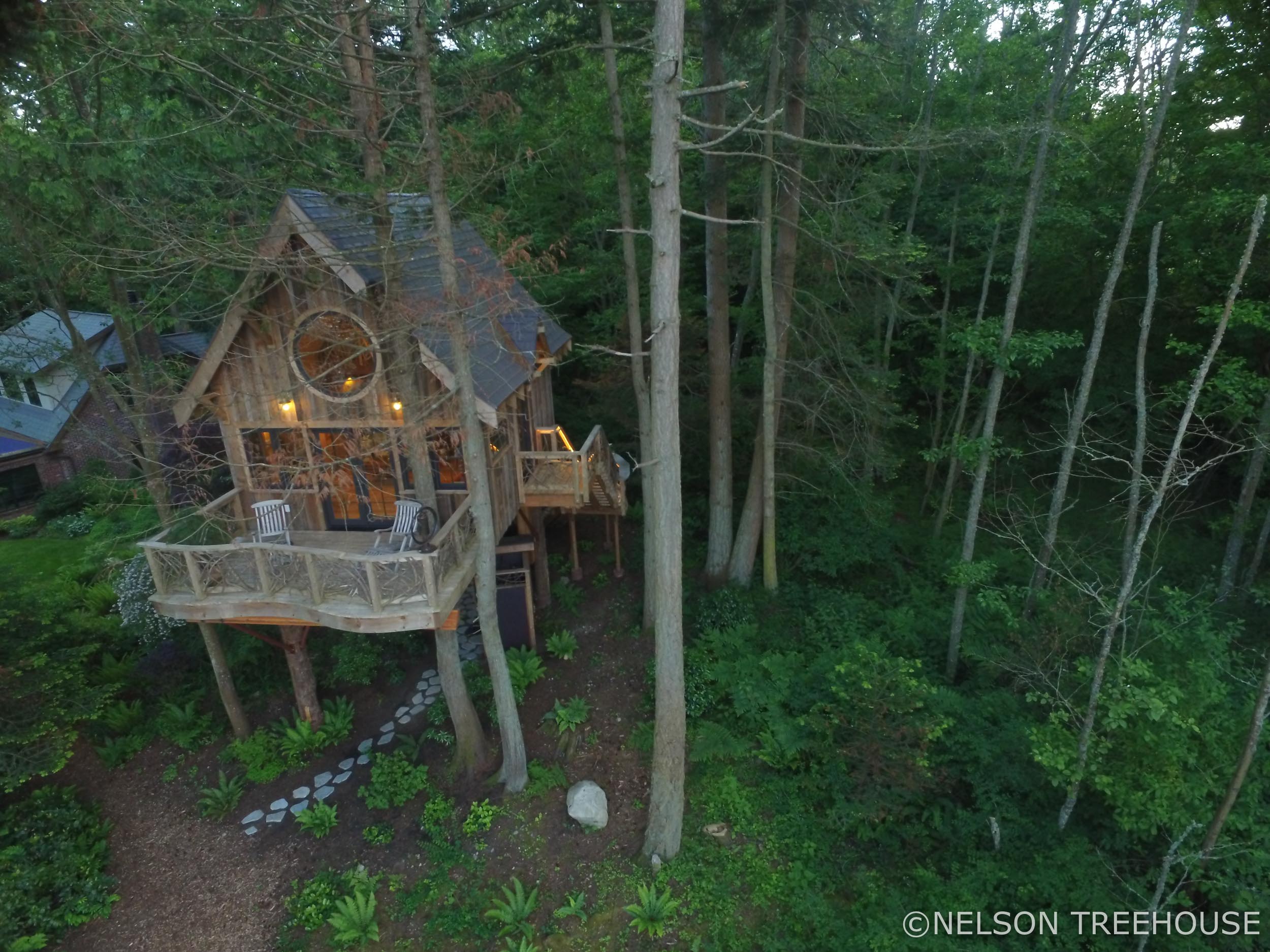 Floating above the filigreed fern floor, this forest abode fulfills a fairytale fantasy.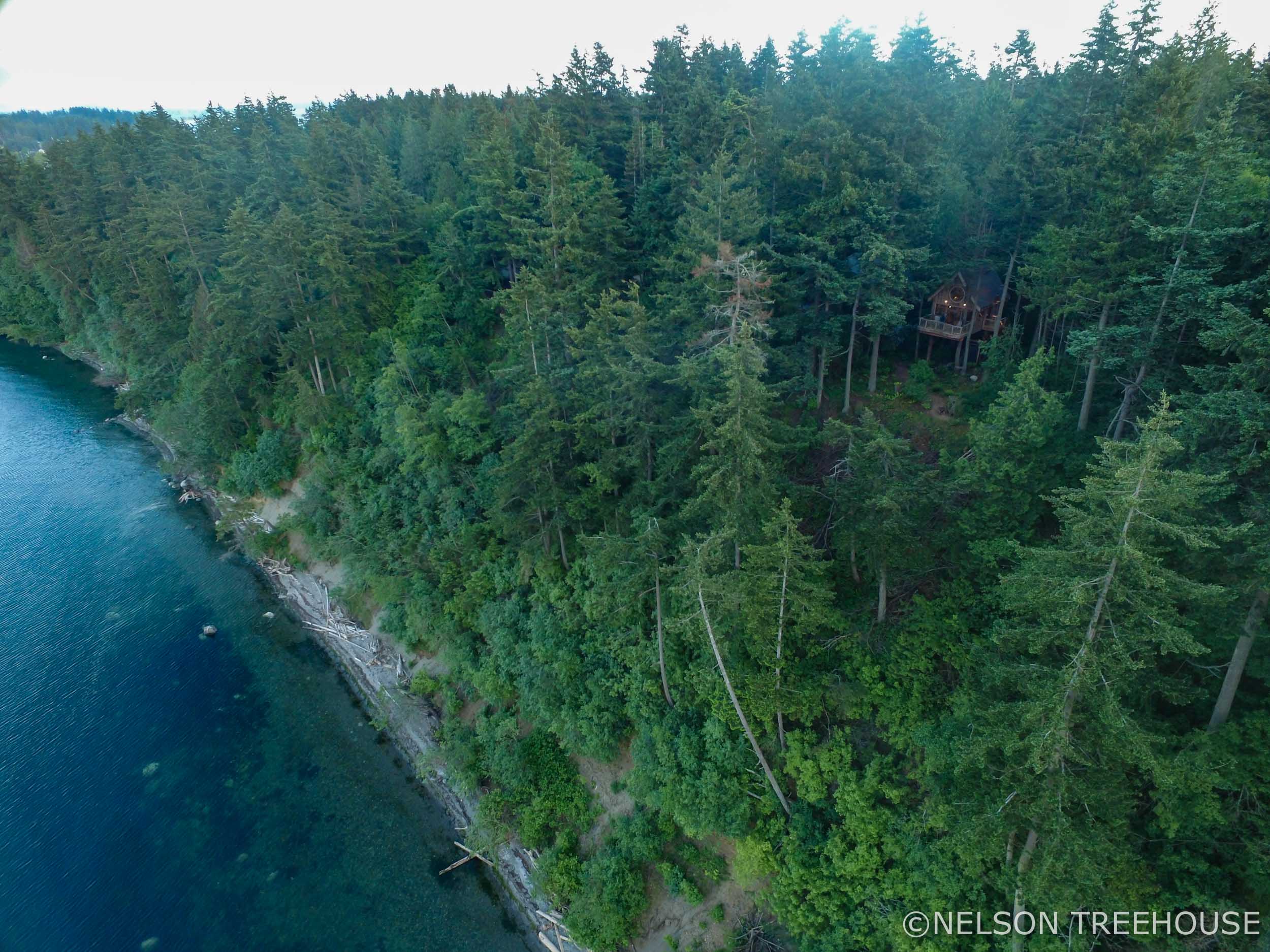 As Pete likes to say: "If we can't fly with the birds, at least we can nest with them." 
We hope you've enjoyed a getting a glimpse of this seaside treehouse. It holds a special place in our heart!
Follow us on Facebook and Instagram to stay up-to-date on all things treehouse.
To the trees!