For today's photo tour, we're stepping back in time to the treehouse that starred in our first-ever episode of Treehouse Masters. This colossal treehouse pushed us to dream and build big!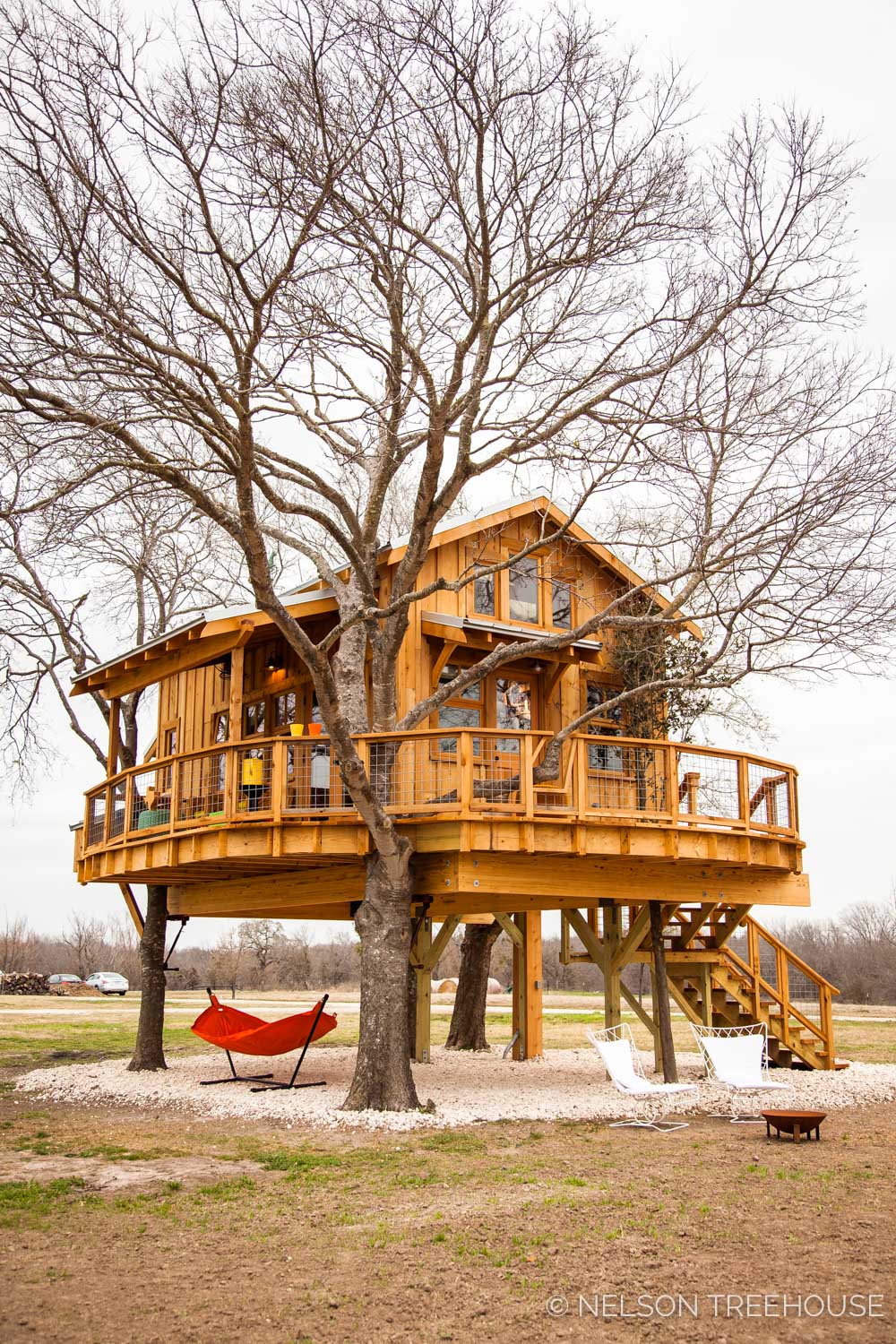 They say everything is bigger in Texas, which stands true for this 20-ton treehouse. It serves as a guesthouse and game-day party pad, thanks to the widescreen TV installed in the living room.
With its spacious deck, kitchen, dining table, shower, queen-sized bed, loft, and deck-side dog house, this treehouse is paradise for kids, grownups, and pooches alike!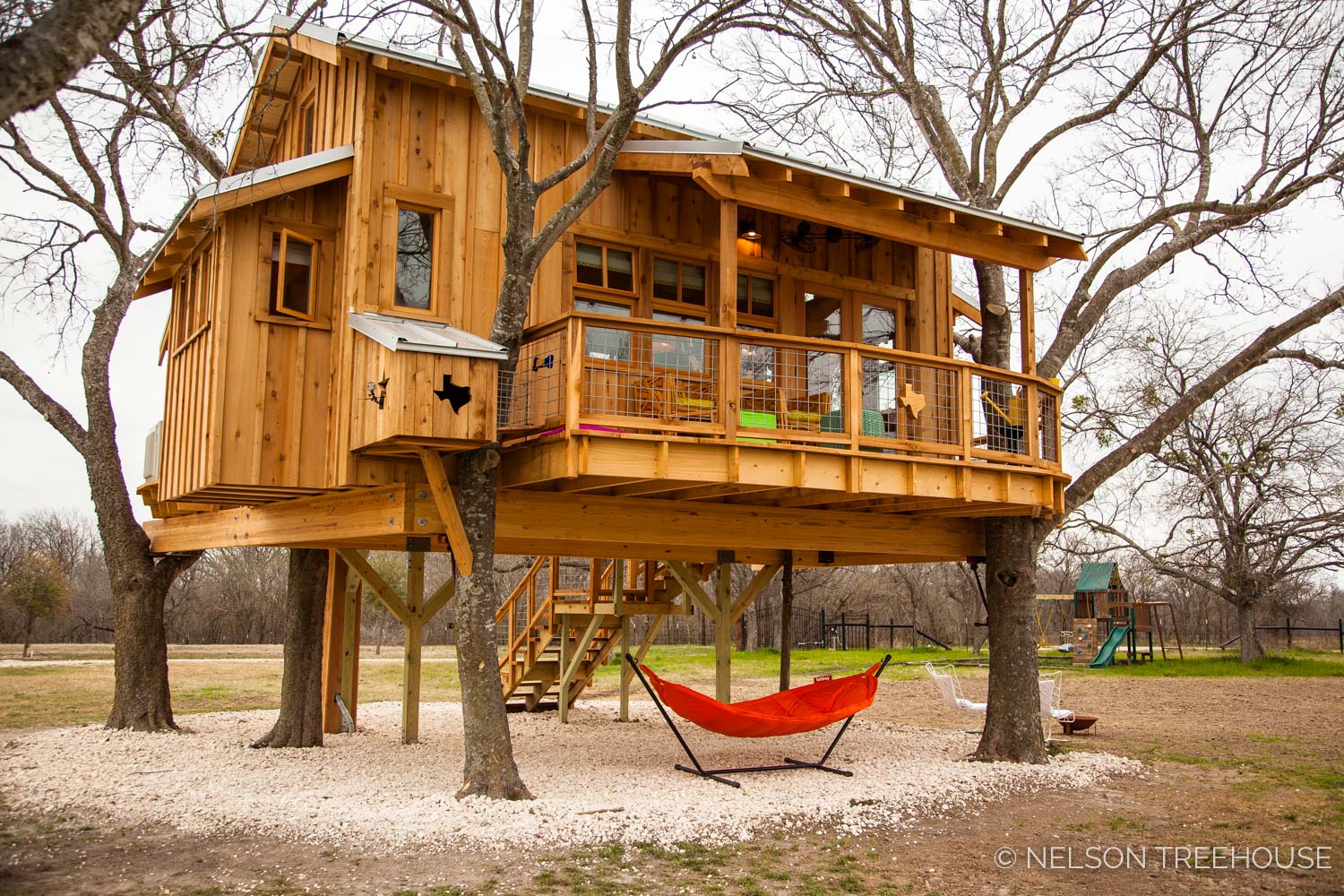 A split-level staircase leads to the deck, which is bordered by classic Nelson Treehouse hog wire railing.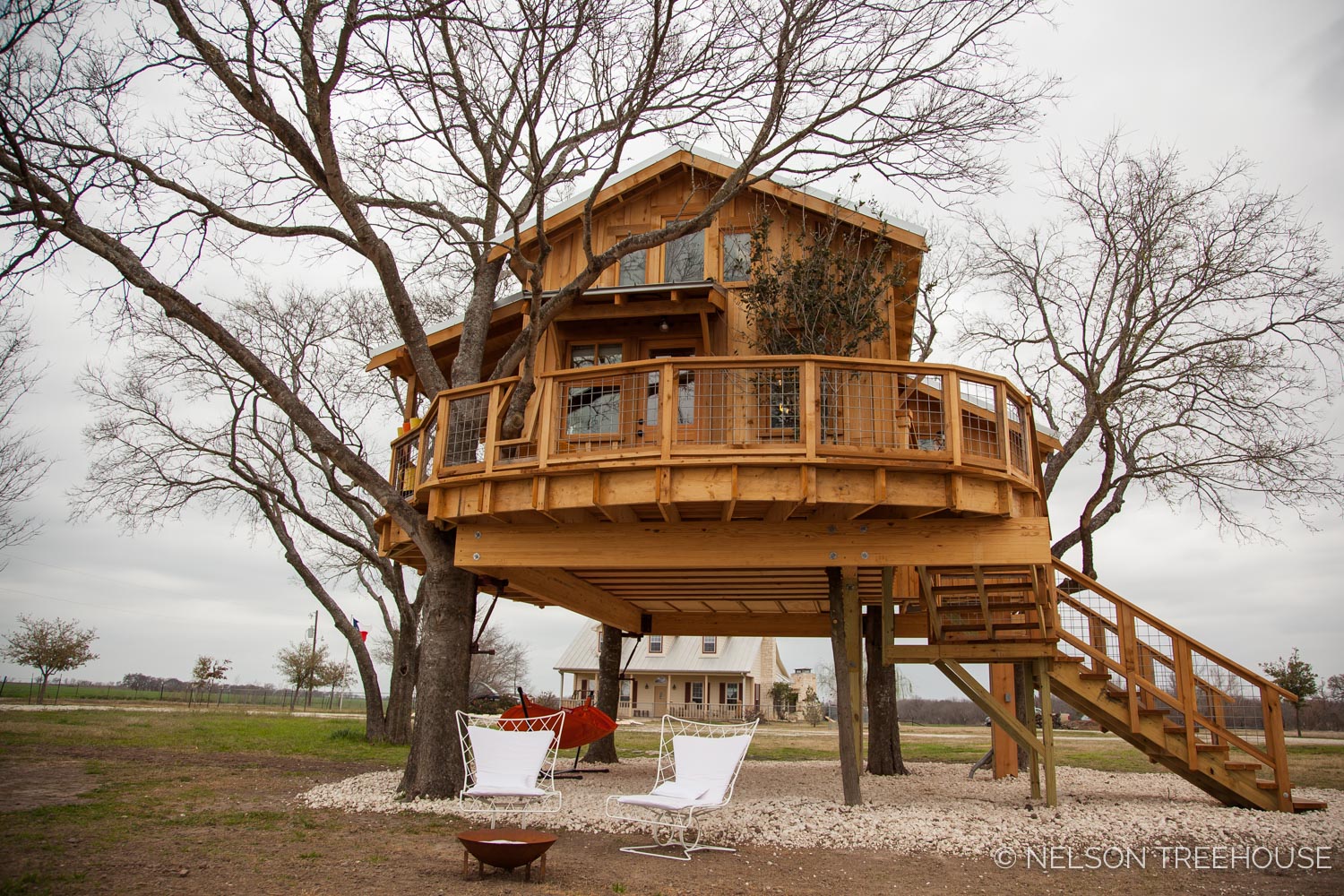 This 750-square-foot treehouse roots nine feet off the ground in a grove of hackberry trees. A couple sturdy posts help to shoulder the prodigious platform.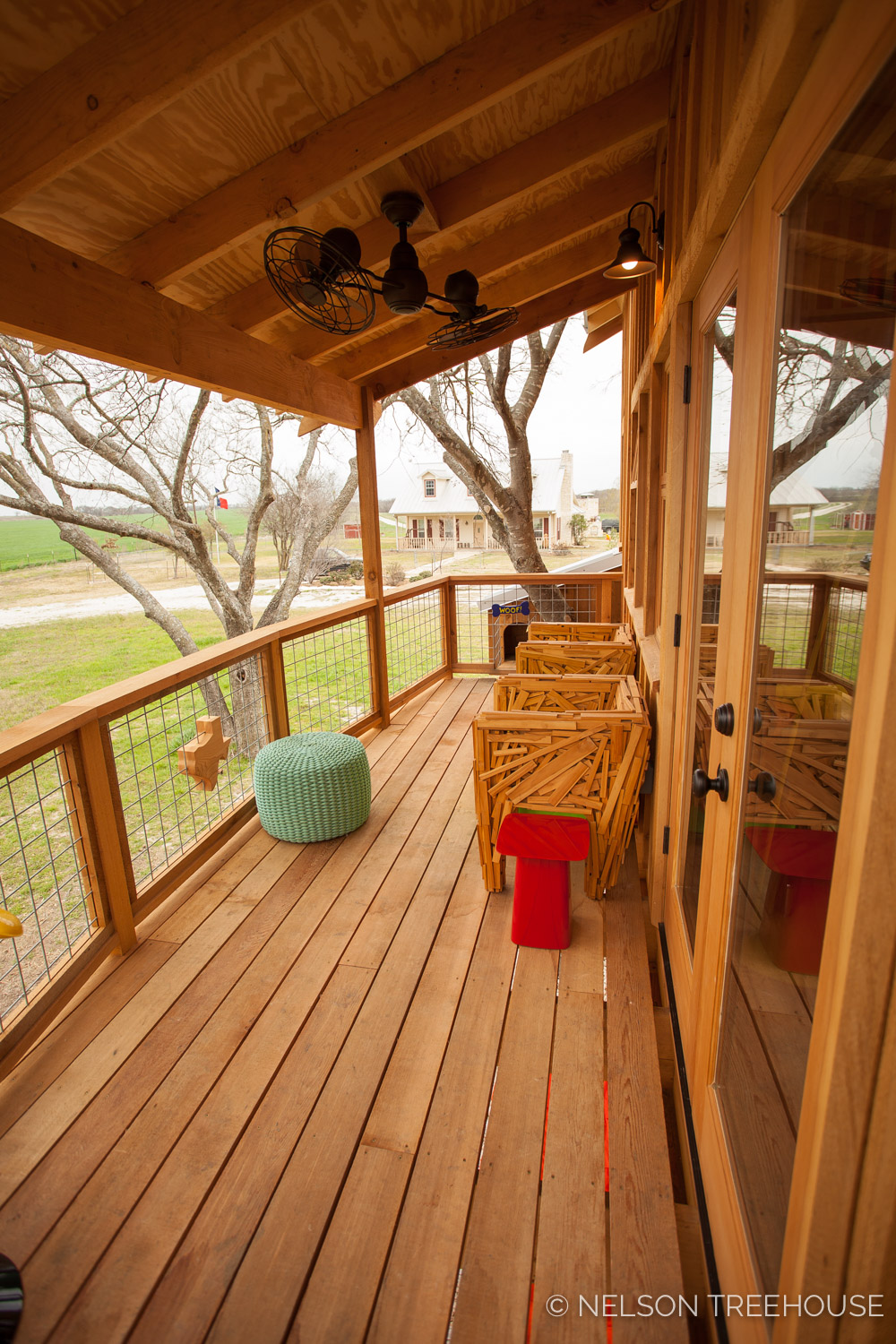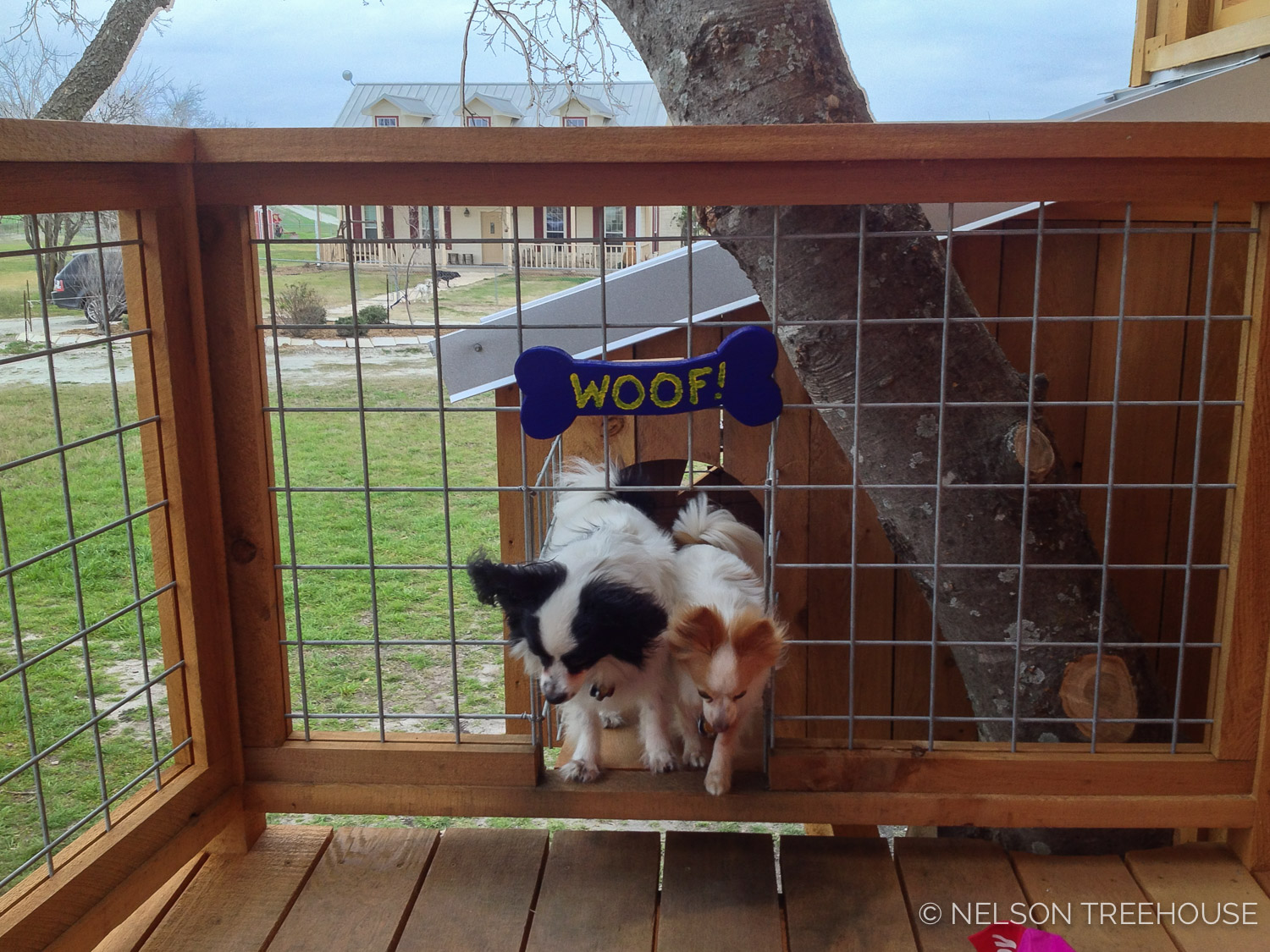 Pete and Charlie Nelson built this dog house off the side of the deck, so that pooches can enjoy the treetop palace too!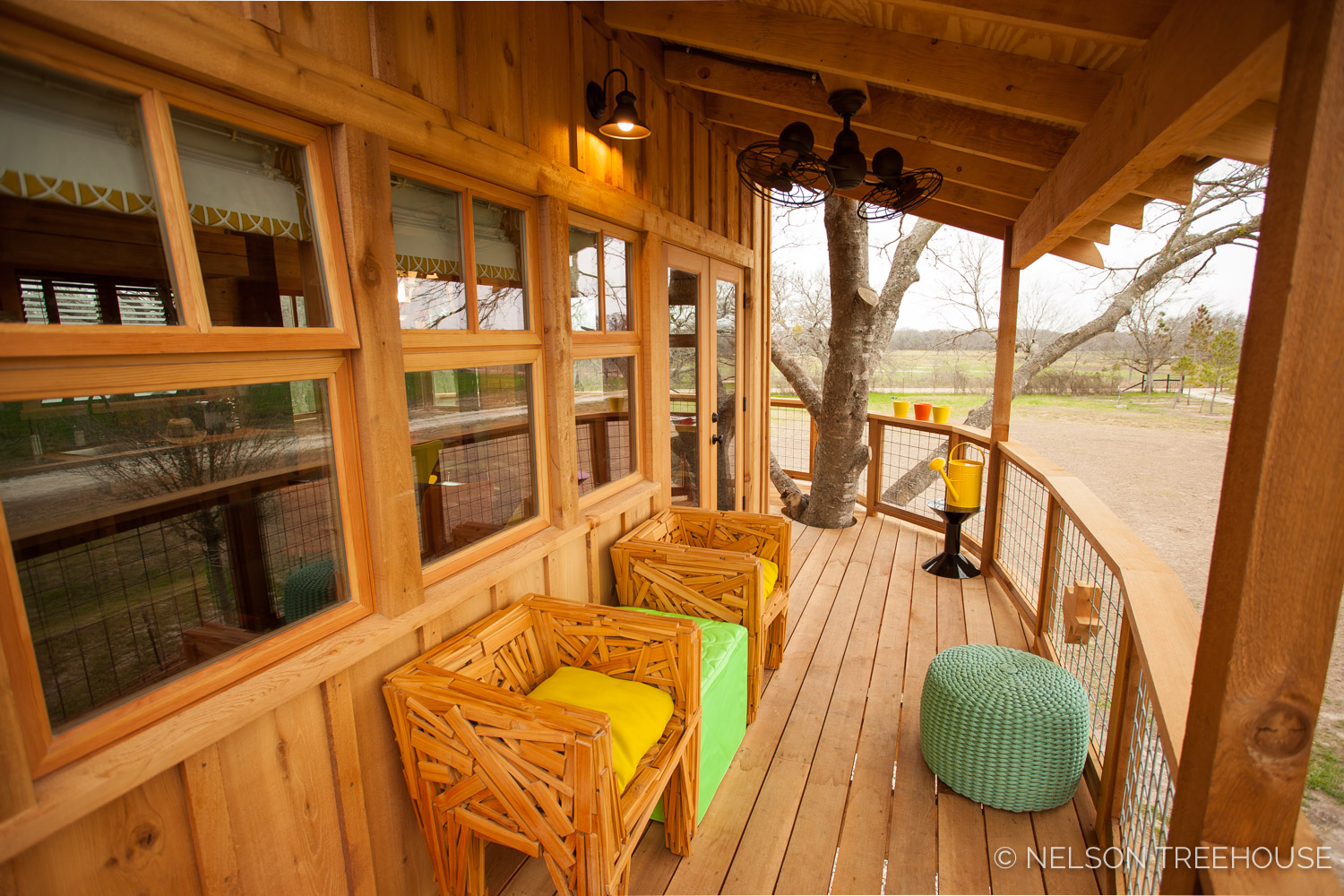 Hog wire railing is a great option for treehouse decks, as it secures the edge without blocking views. You can watch our video tutorial on building hog wire railing, below.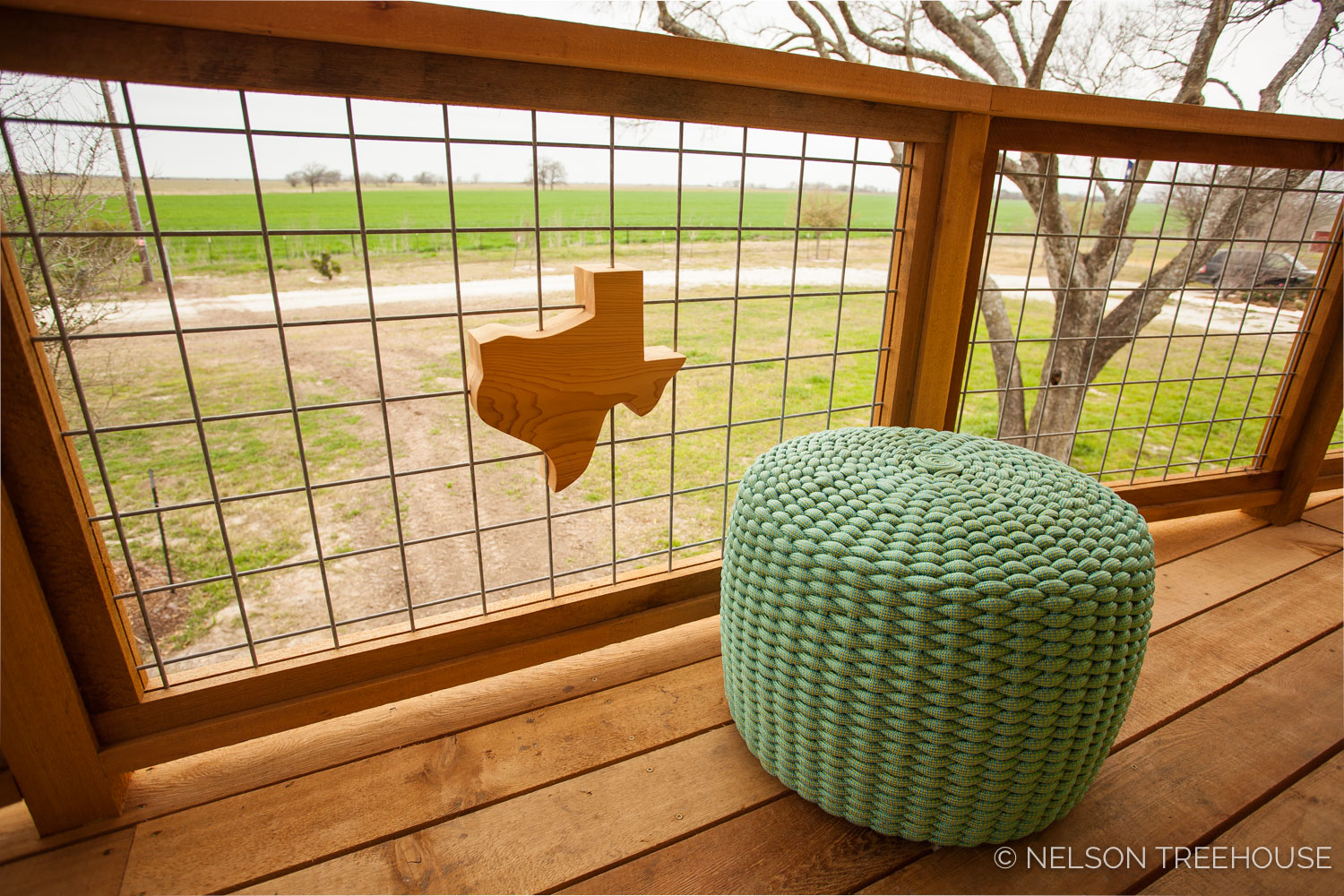 It's the small details that add character.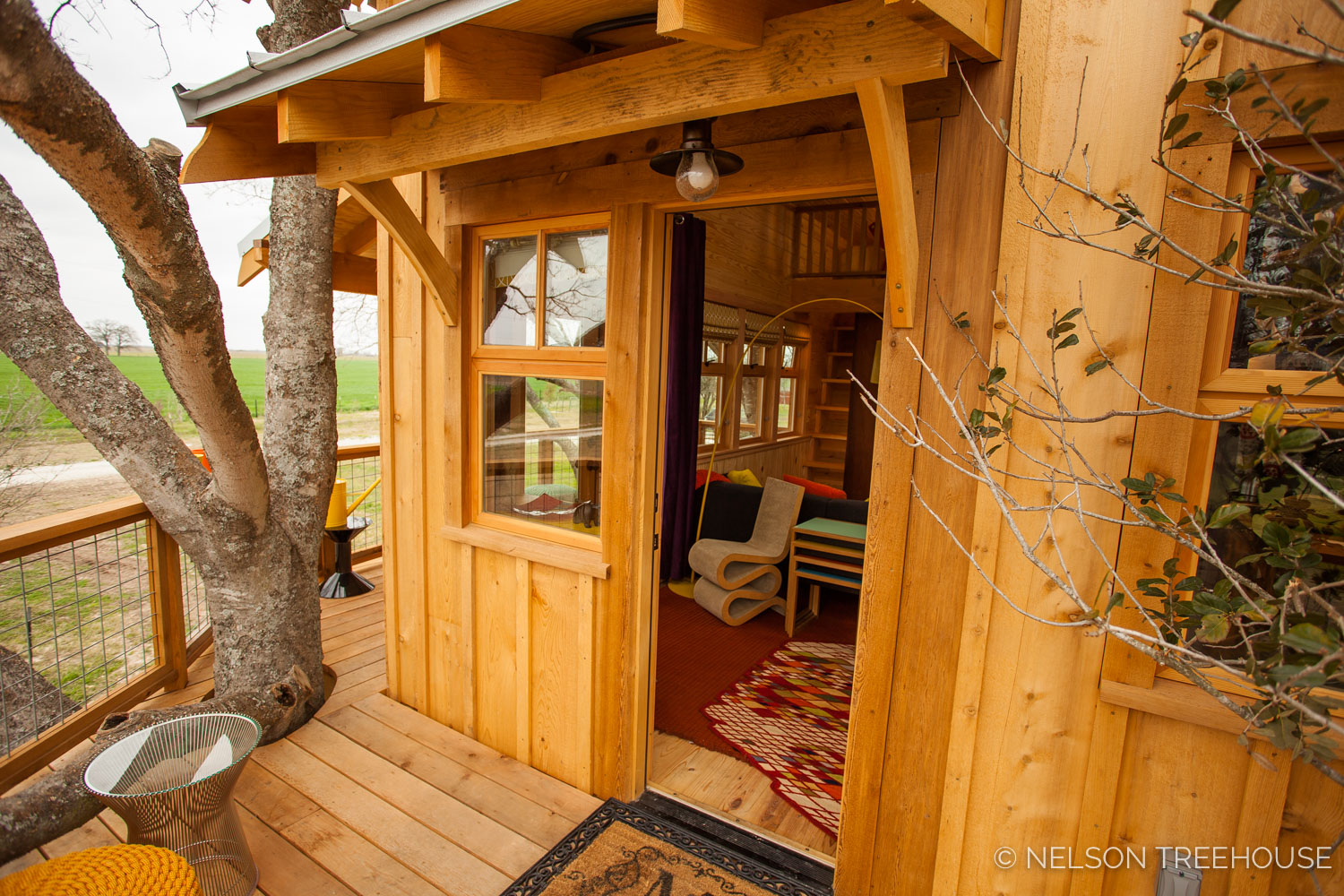 Classic board and batten siding covers the exterior. In total, this colossal treehouse contains nearly 5,000 board feet of lumber!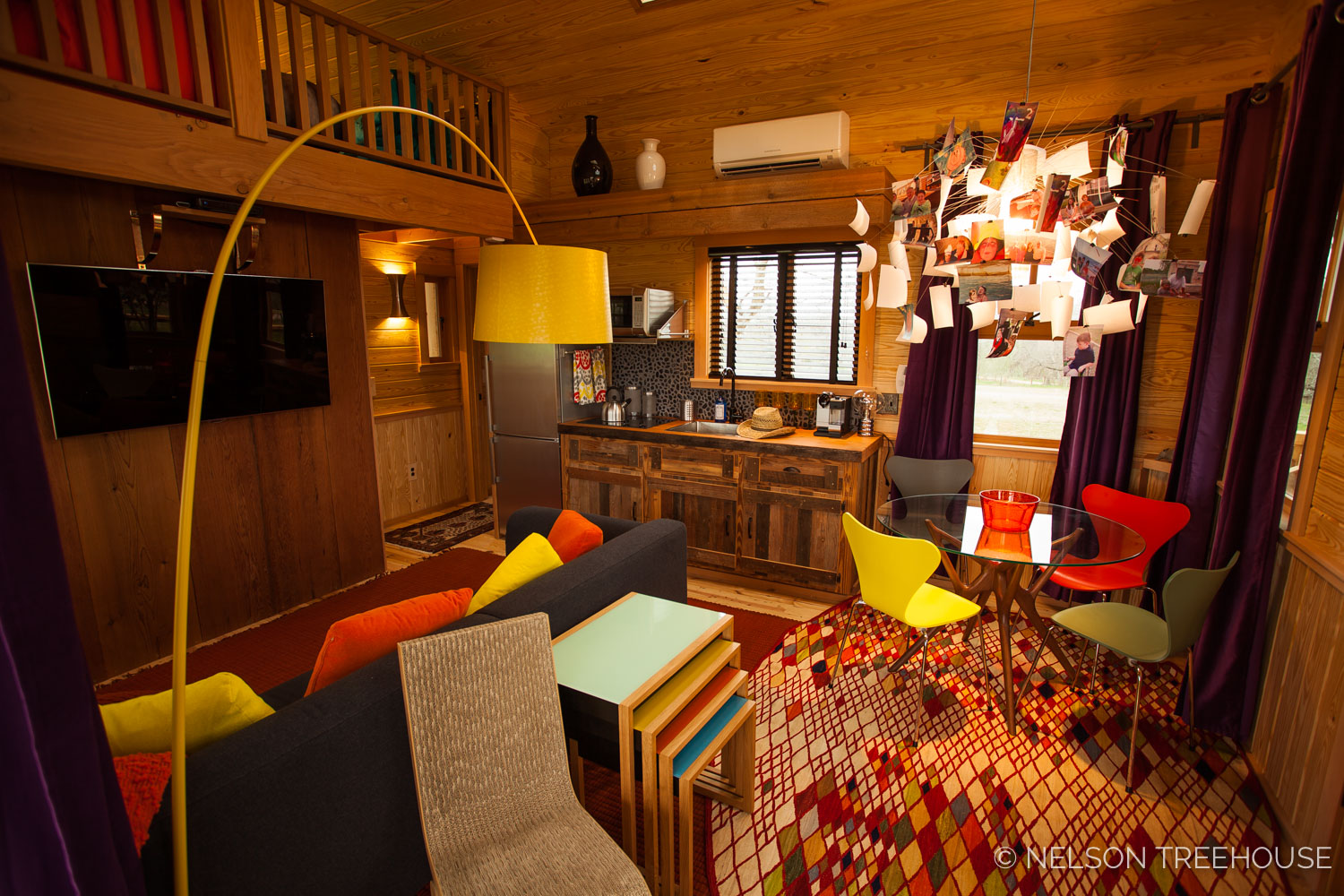 Inside the doors lies a comfy seating room with a dining table, couch, and kitchen. The widescreen TV makes this room perfect for football-game watch parties.
Electric lighting and hot and cold running water make this treehouse a luxurious retreat.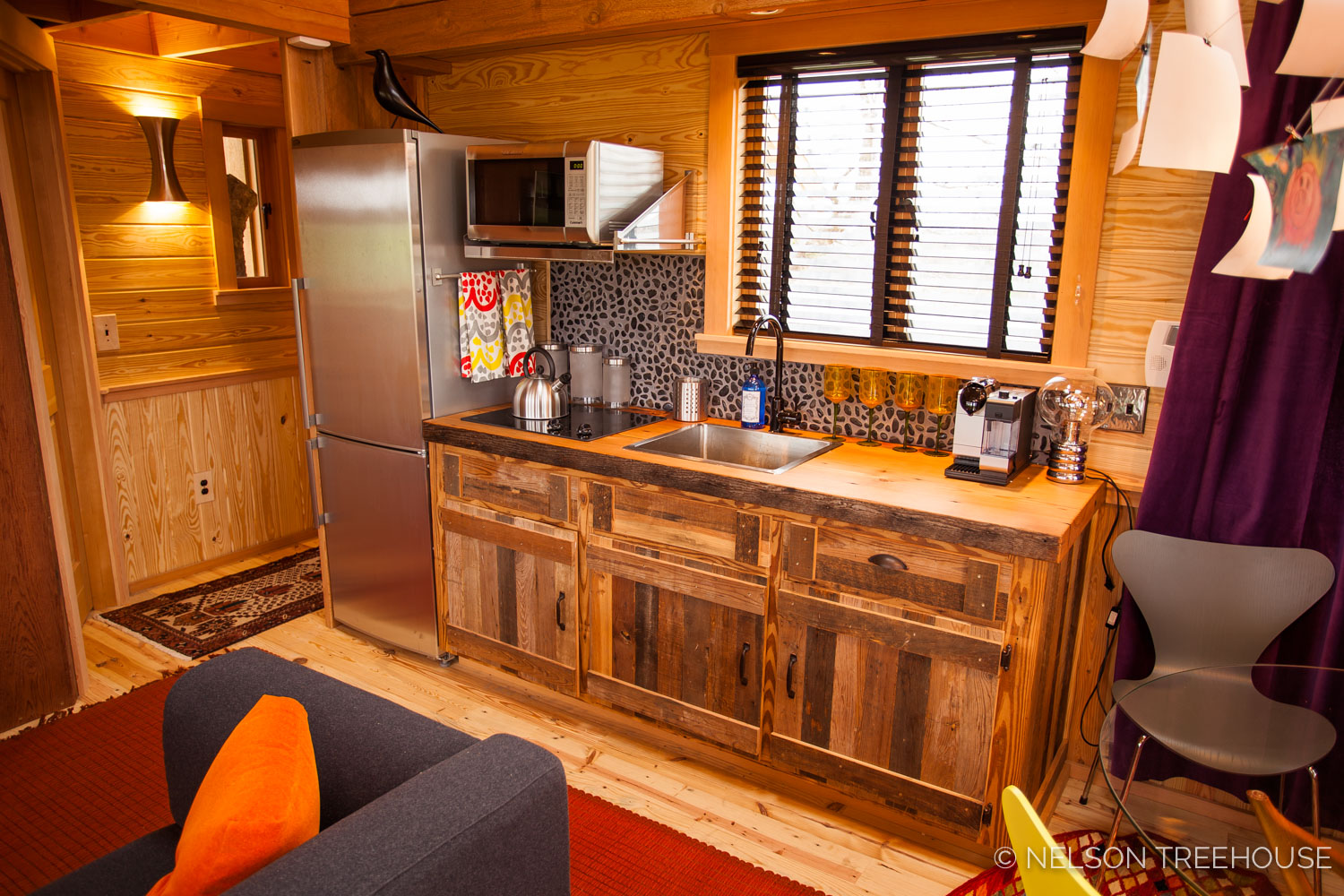 With this kitchen, the family doesn't need to descend from the trees to cook up game-day bites.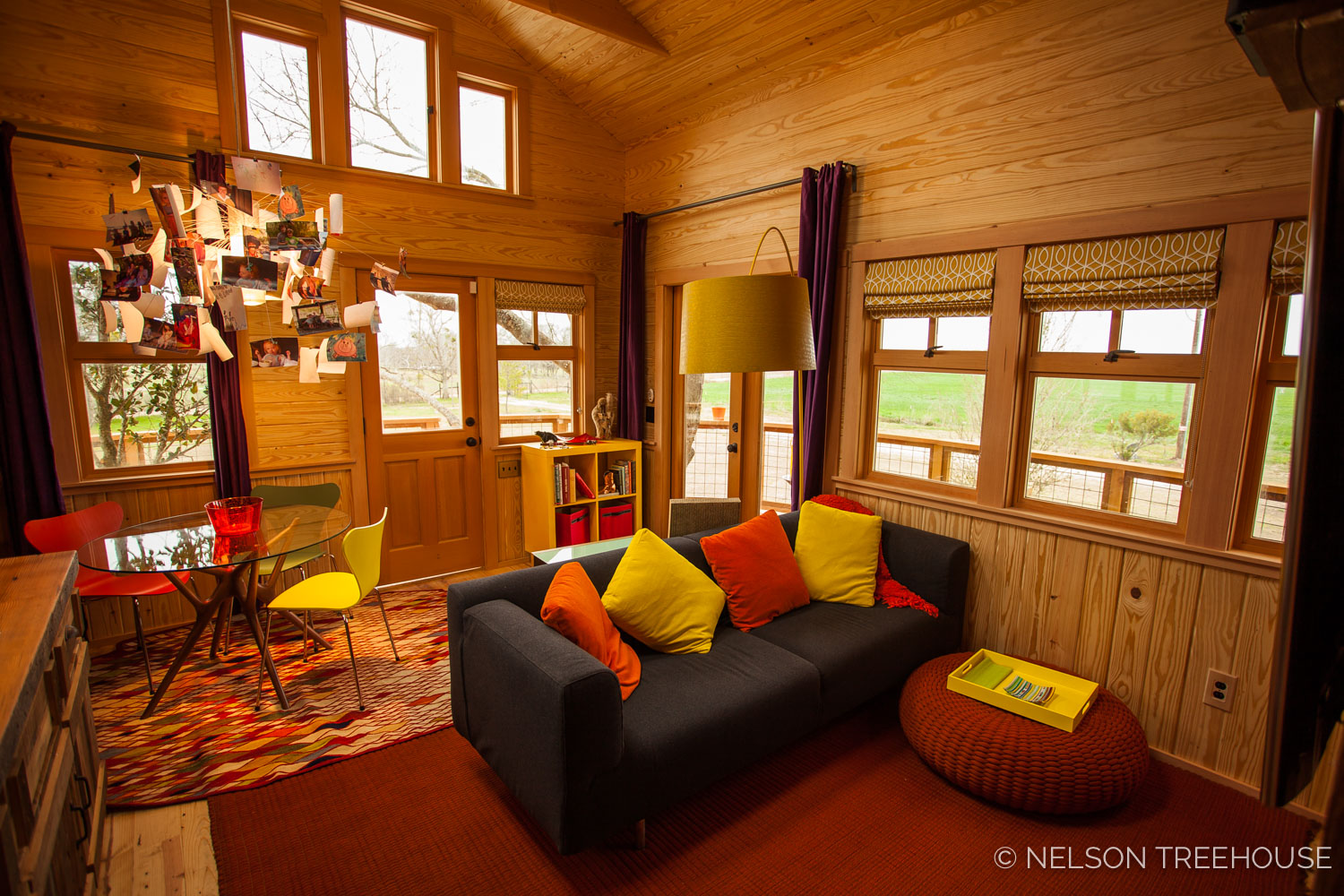 Plentiful windows frame sweepings views of the surrounding fields. This property had been in the owners' family for generations, but being up in the trees gave them a fresh perspective on the land they love so much.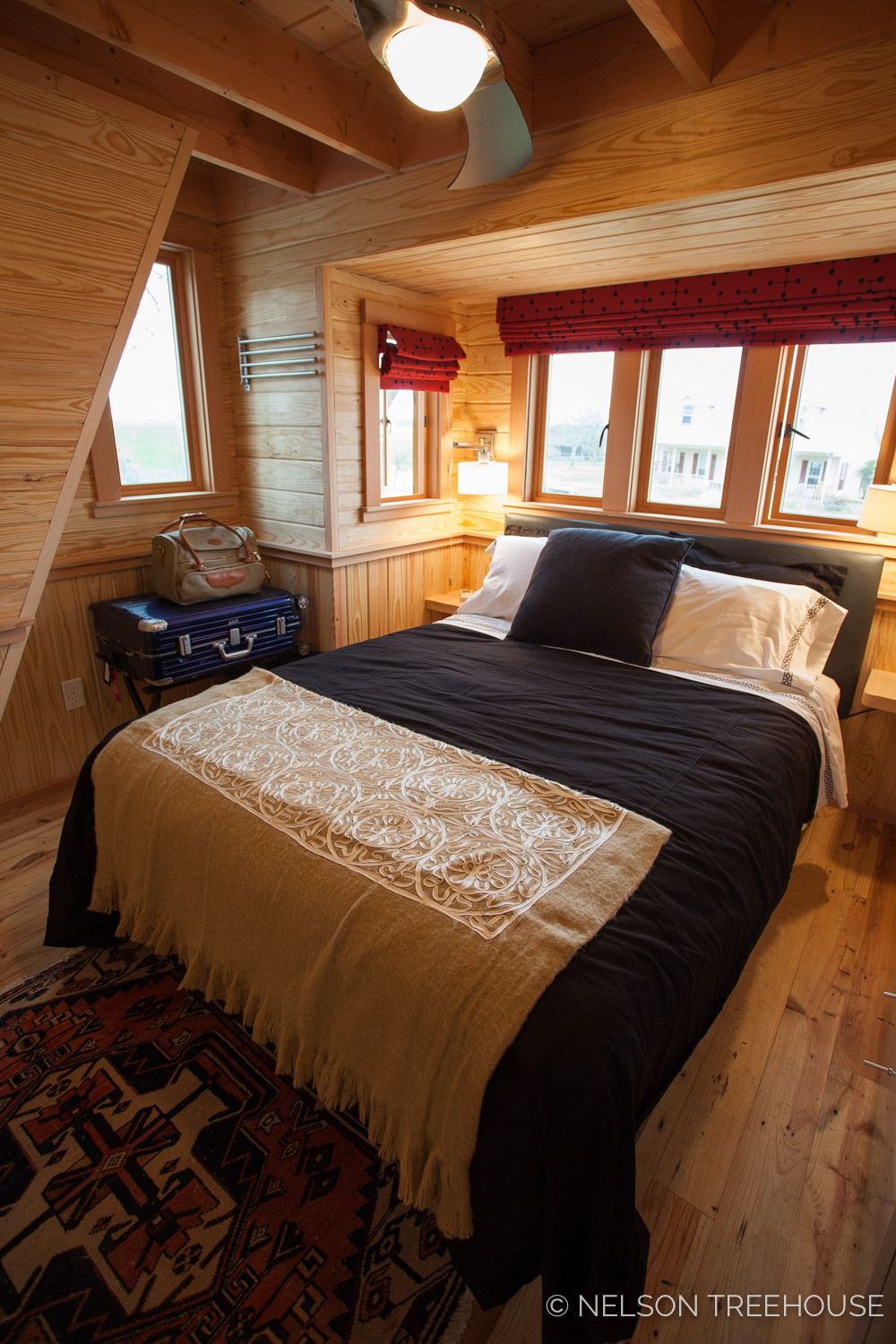 This bedroom looks like it would be at home in a spacious cabin—but one glimpse out the windows would remind you that you're up in the trees!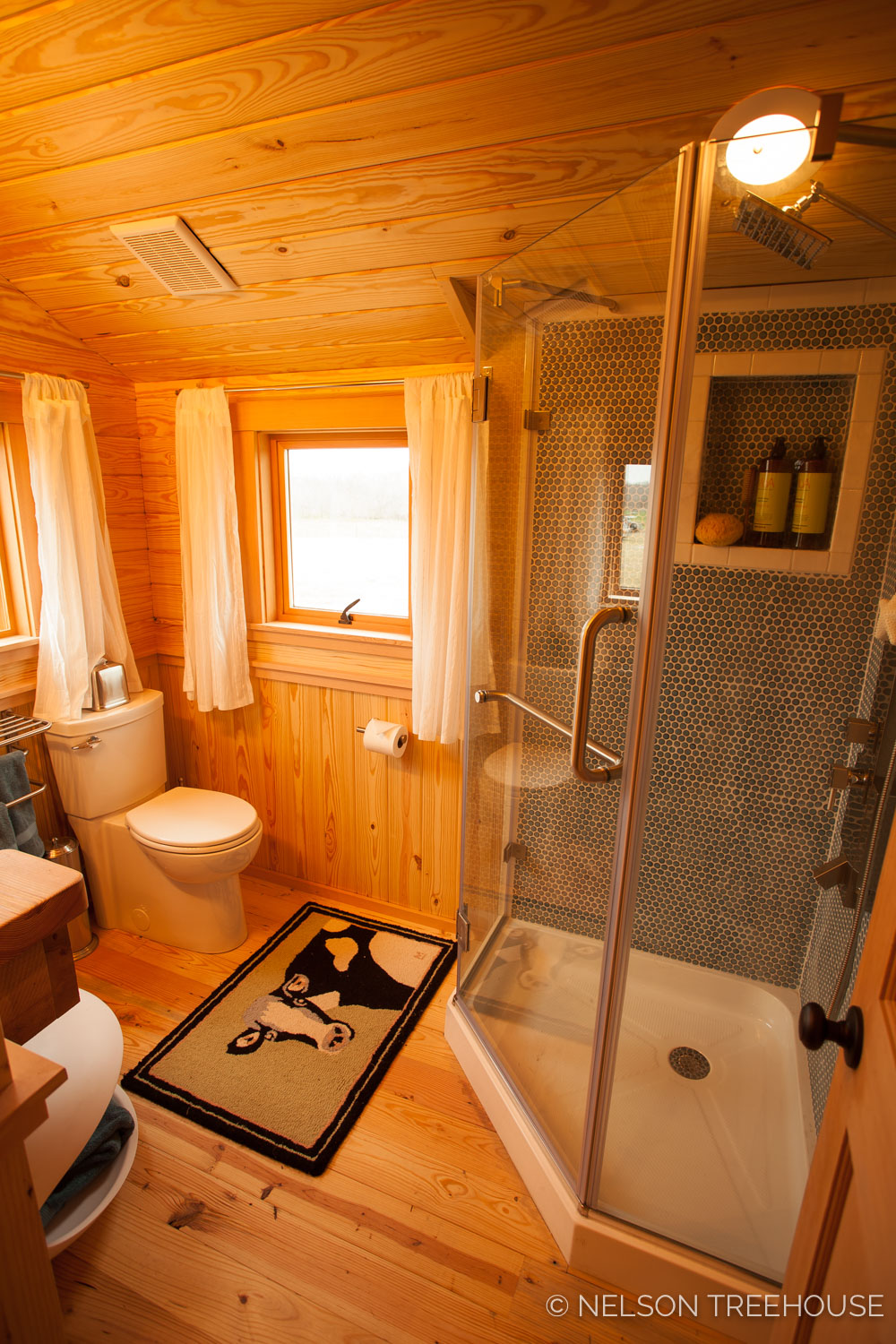 What's a Texas-sized treehouse without a roomy bathroom, complete with a shower and toilet?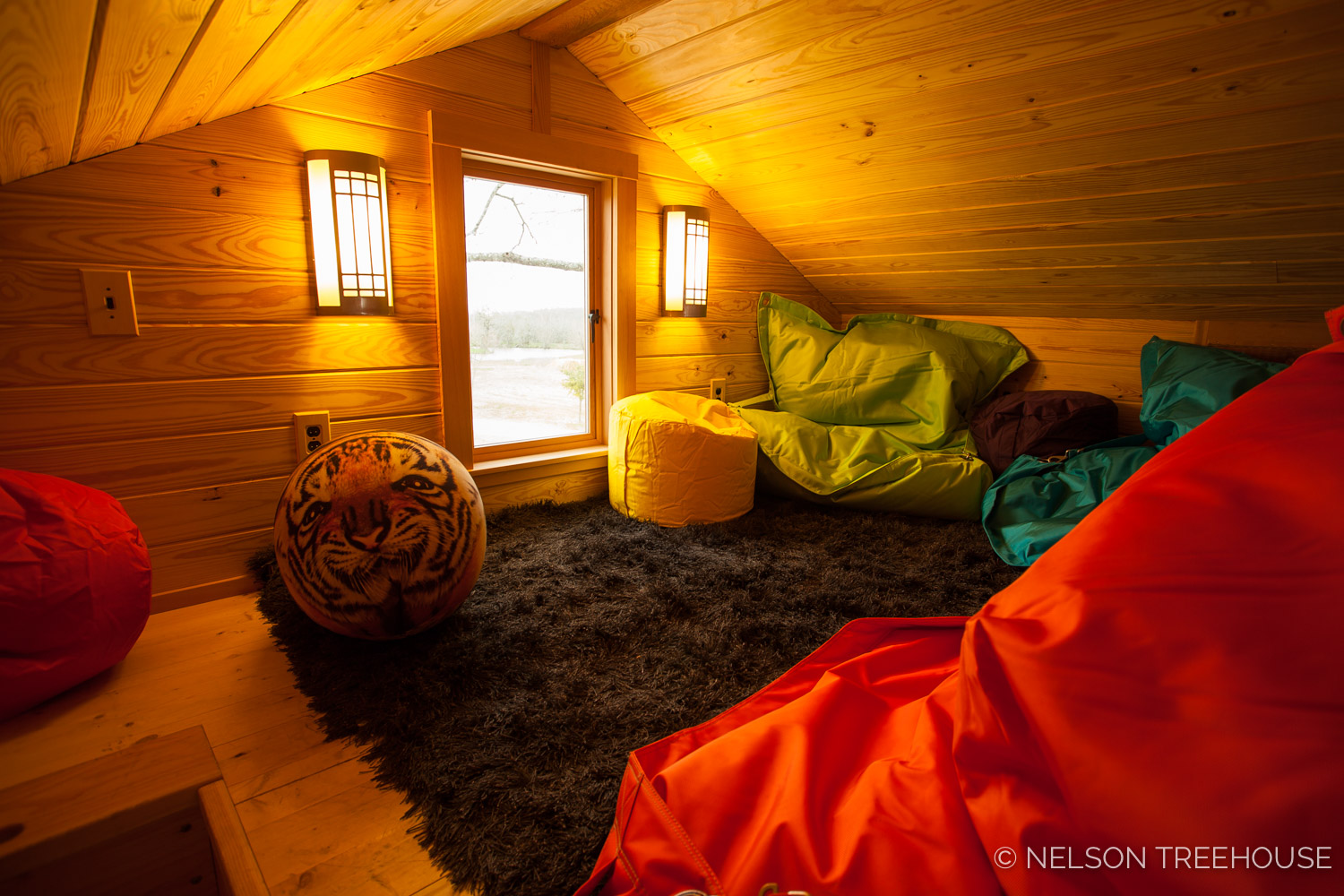 The loft is the perfect zone for kids, with tons of plush seating and open play space.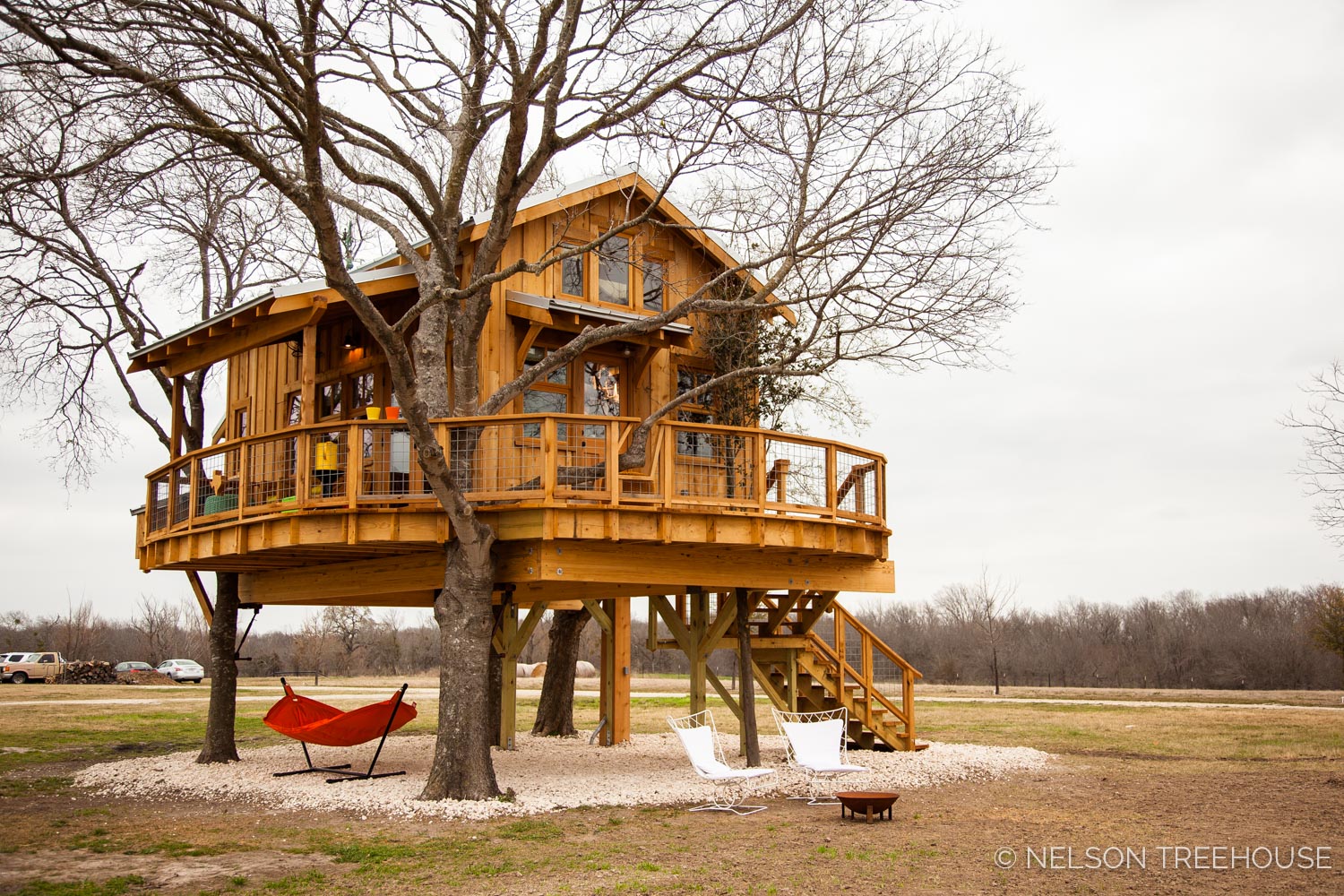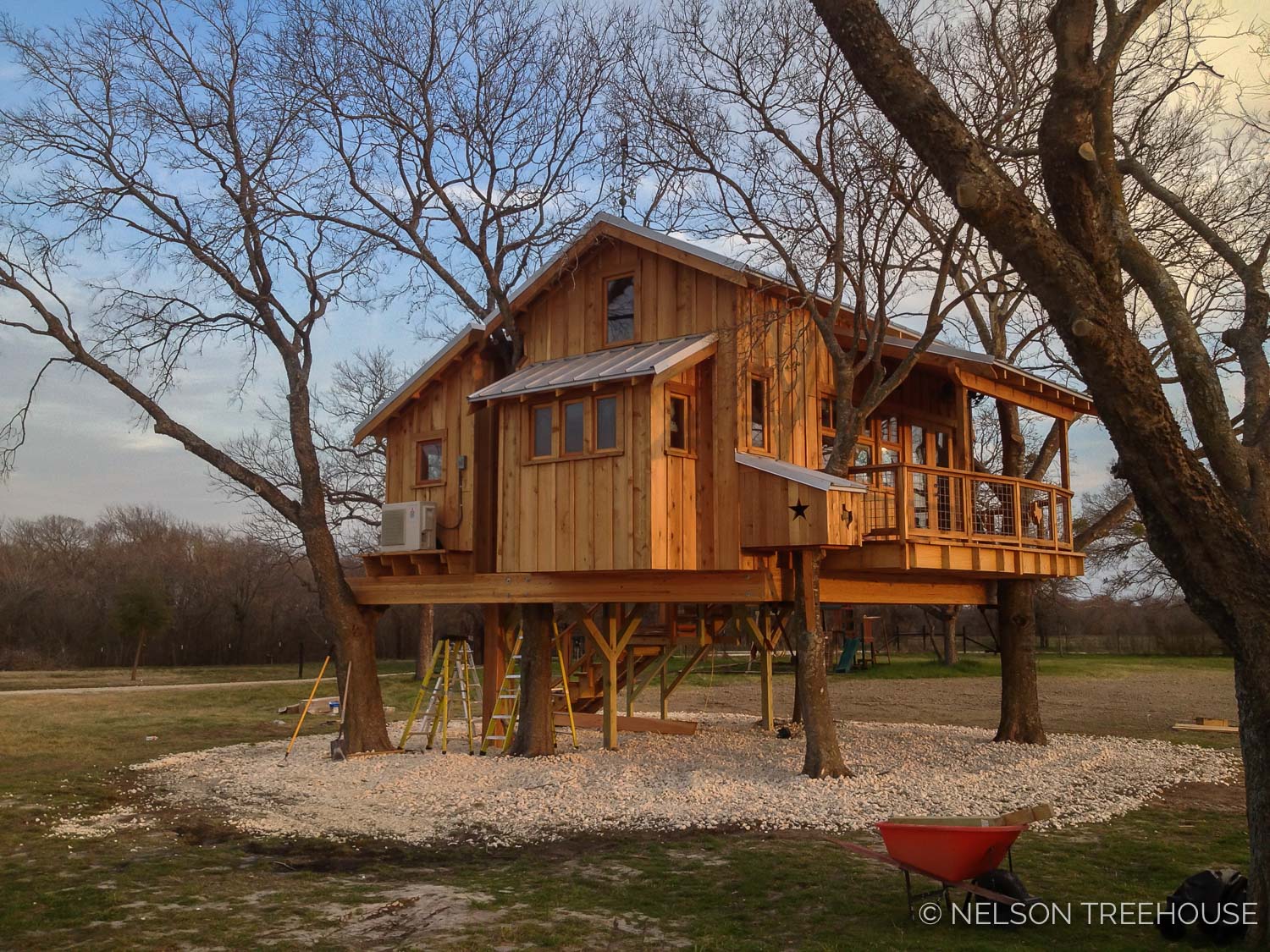 We hope you've enjoyed taking a look back at our first televised treehouse! It's been such a fun ride since that inaugural episode.
You can see all our photo tours of treehouses from episodes of Treehouse Masters, here.
Follow us on Facebook and Instagram to stay up-to-date on all things treehouse.
To the trees!