Building this treetop writing studio in upstate New York was a very memorable experience: from applying gold leaf to the pediment, to fielding a visit from friendly goats, it kept our crew on their toes!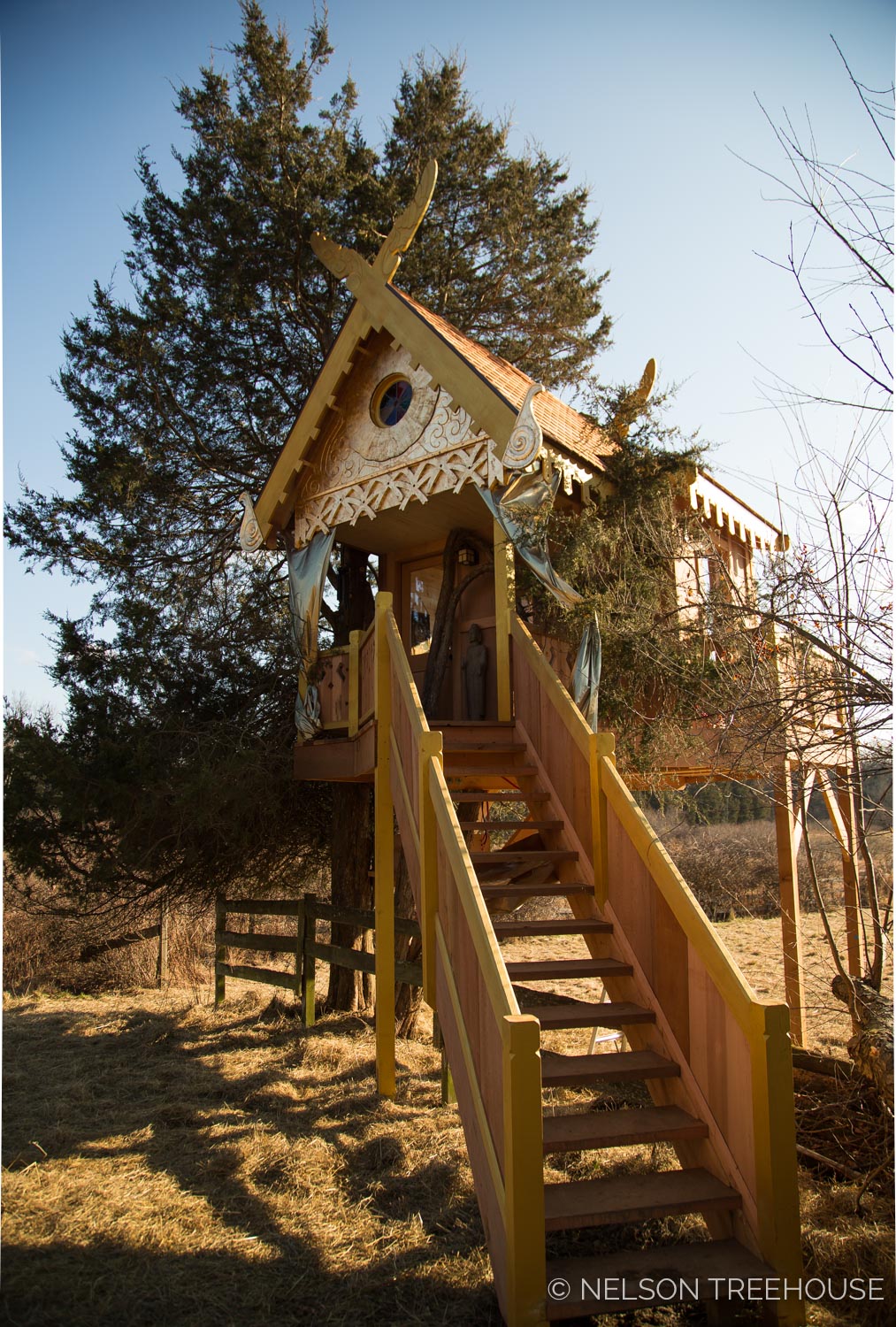 Dana, our client, dreamed of a tranquil studio where she could focus on writing her novel. She loved the purpose and ornate aesthetic of Thai spirit houses, and asked Pete to integrate similar design elements into the treehouse.
Ubiquitous across Southeast Asia, spirit houses pay homage to and provide shelter for a spirit of a place. To allude to the spirit-house aesthetic, Pete added elongated bargeboards and an intricately carved pediment, covered in gold leaf.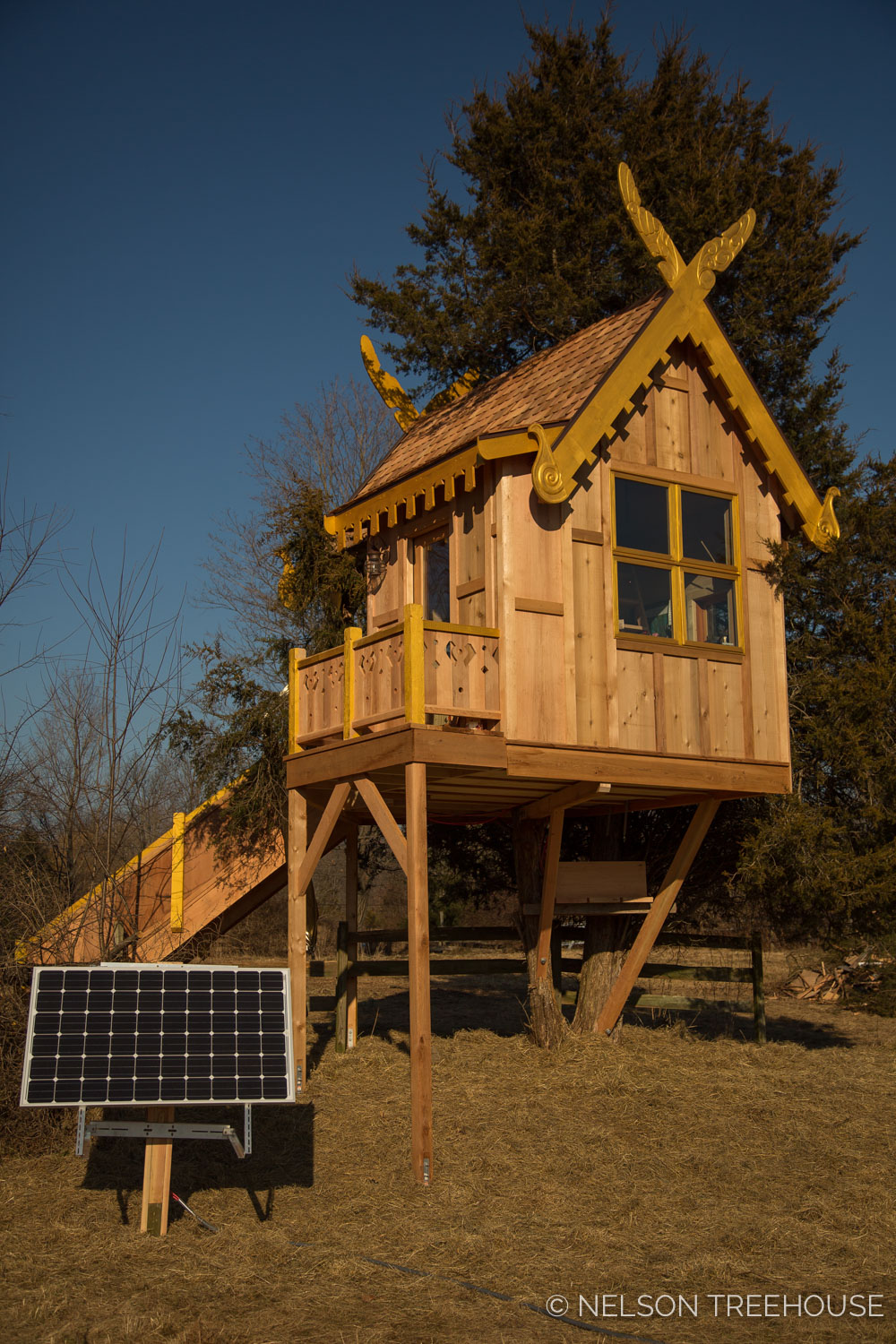 This treehouse is solar powered! Panels adjacent to the structure provide off-grid electricity for late-night writing sessions.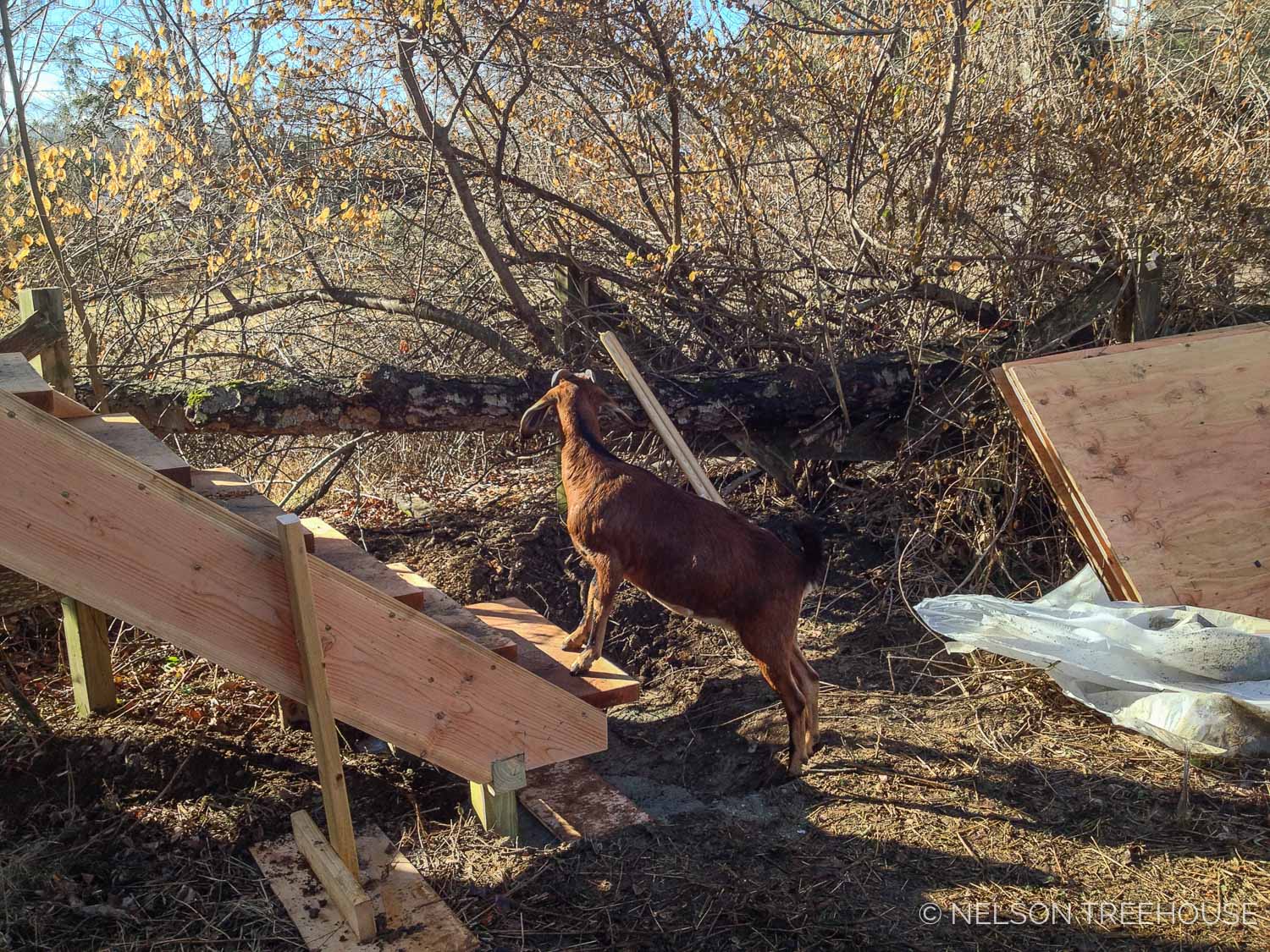 On one of the build days, our crew was visited by a herd of goats—one even climbed up into the treehouse! Who can blame that goat? The views are simply irresistible.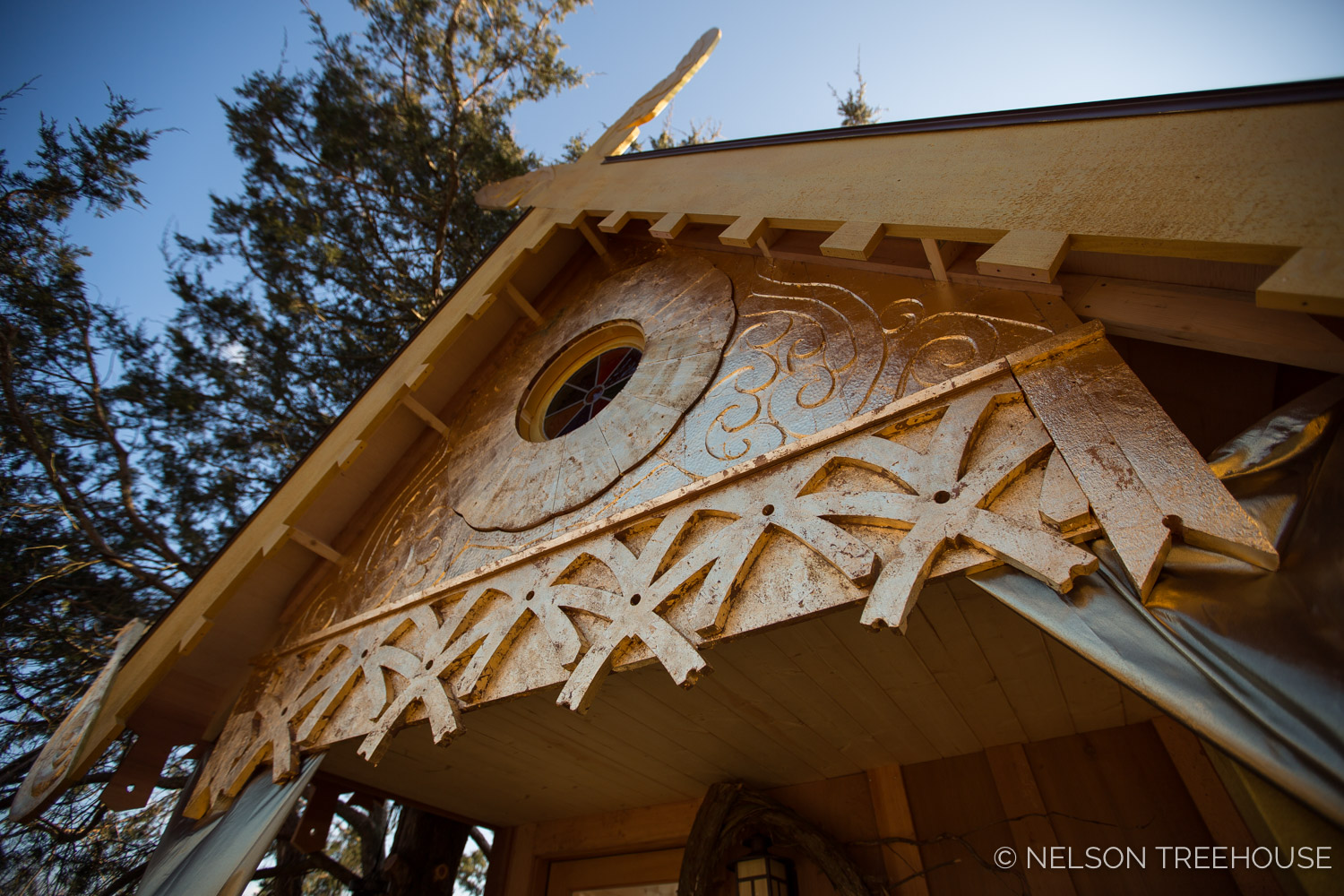 Gold leaf made for an eye-catching entry.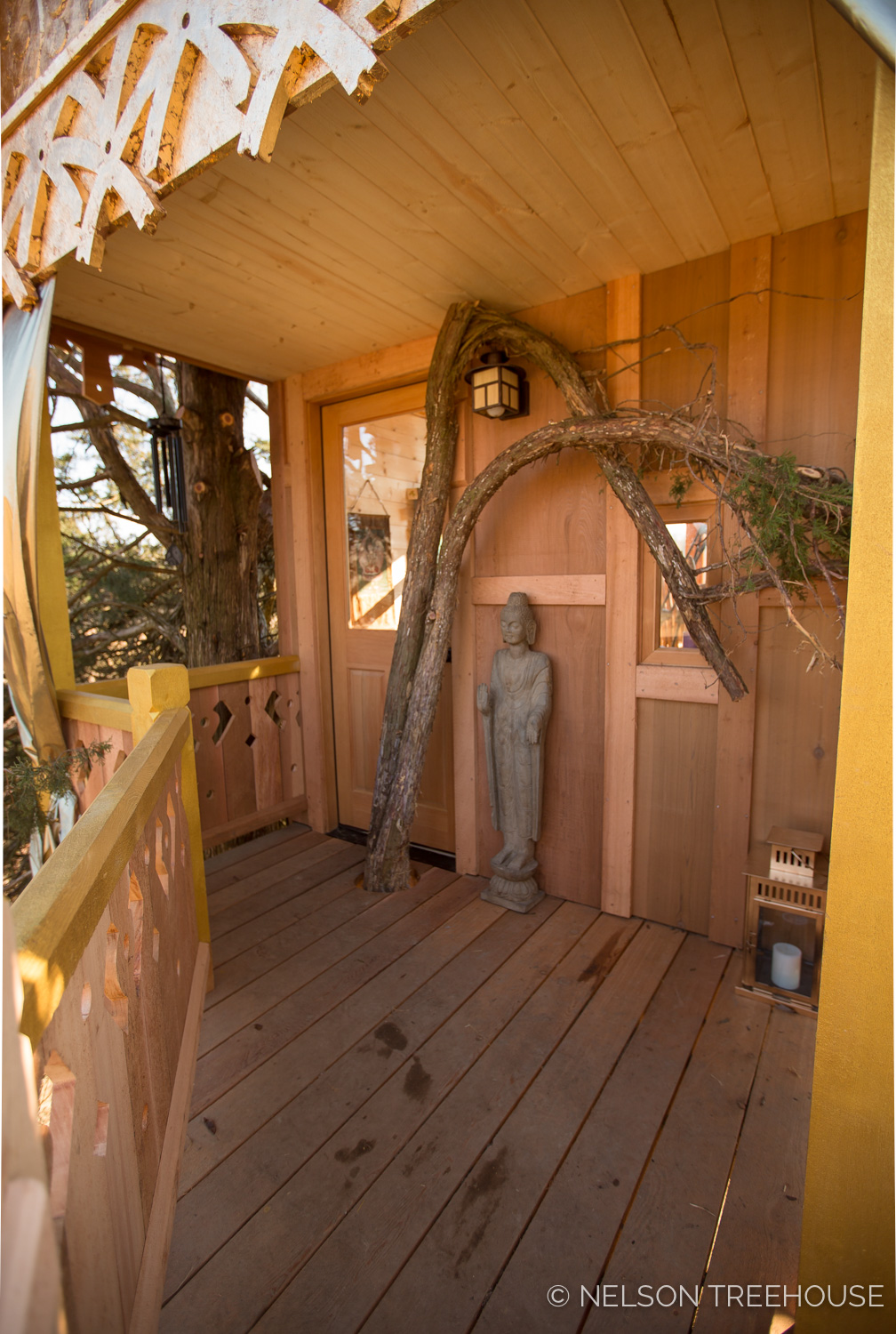 Live branches peek out from the deck, arching over the entryway. Before commencing construction, our crew cleaned many damaged and detached branches from the host tree. The treehouse fits perfectly into this cleaned space, and the host tree looked much happier and healthier post-pruning..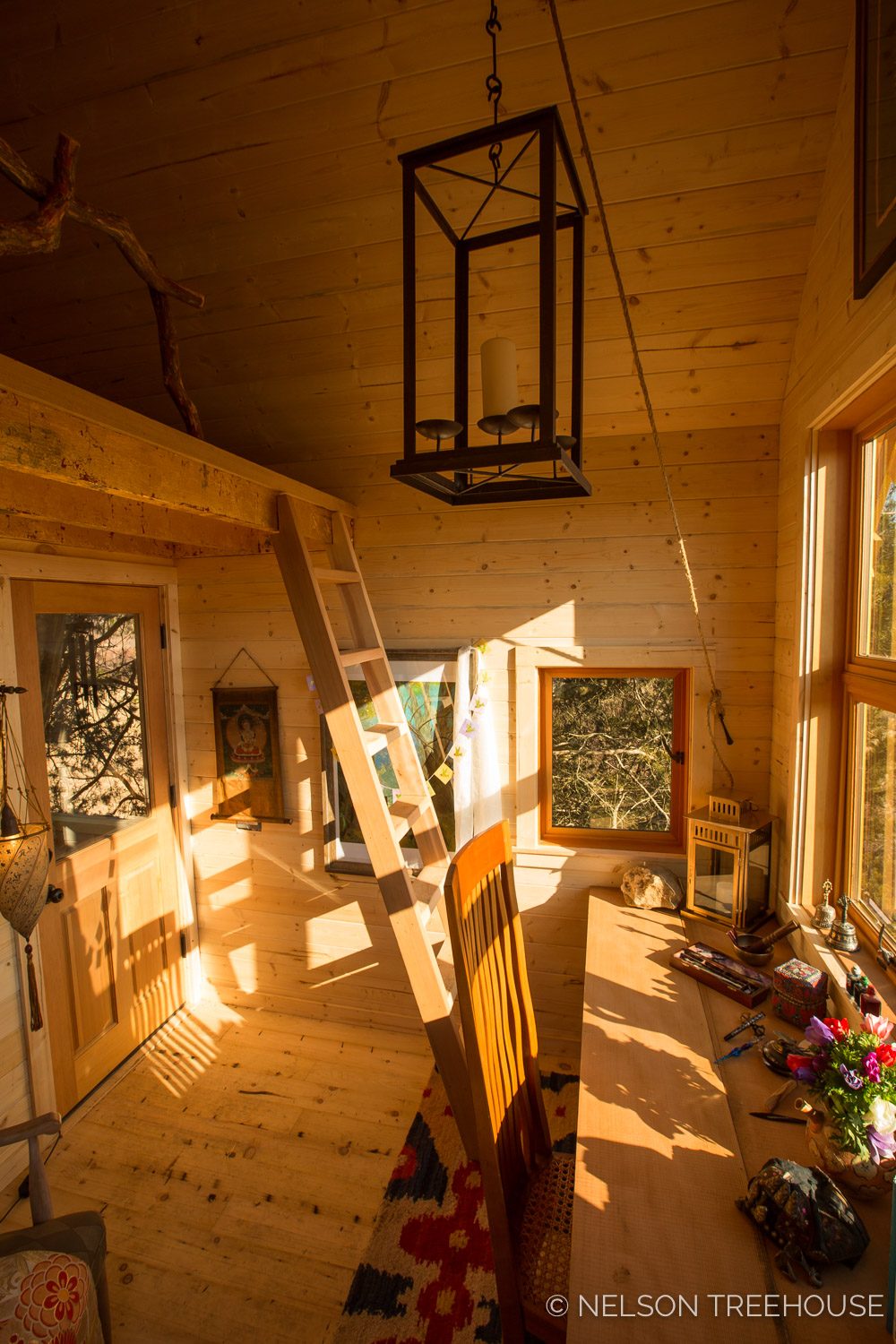 Inside, a long built-in desk makes the perfect writer's workshop. Large windows provide sweeping views of the surrounding valley.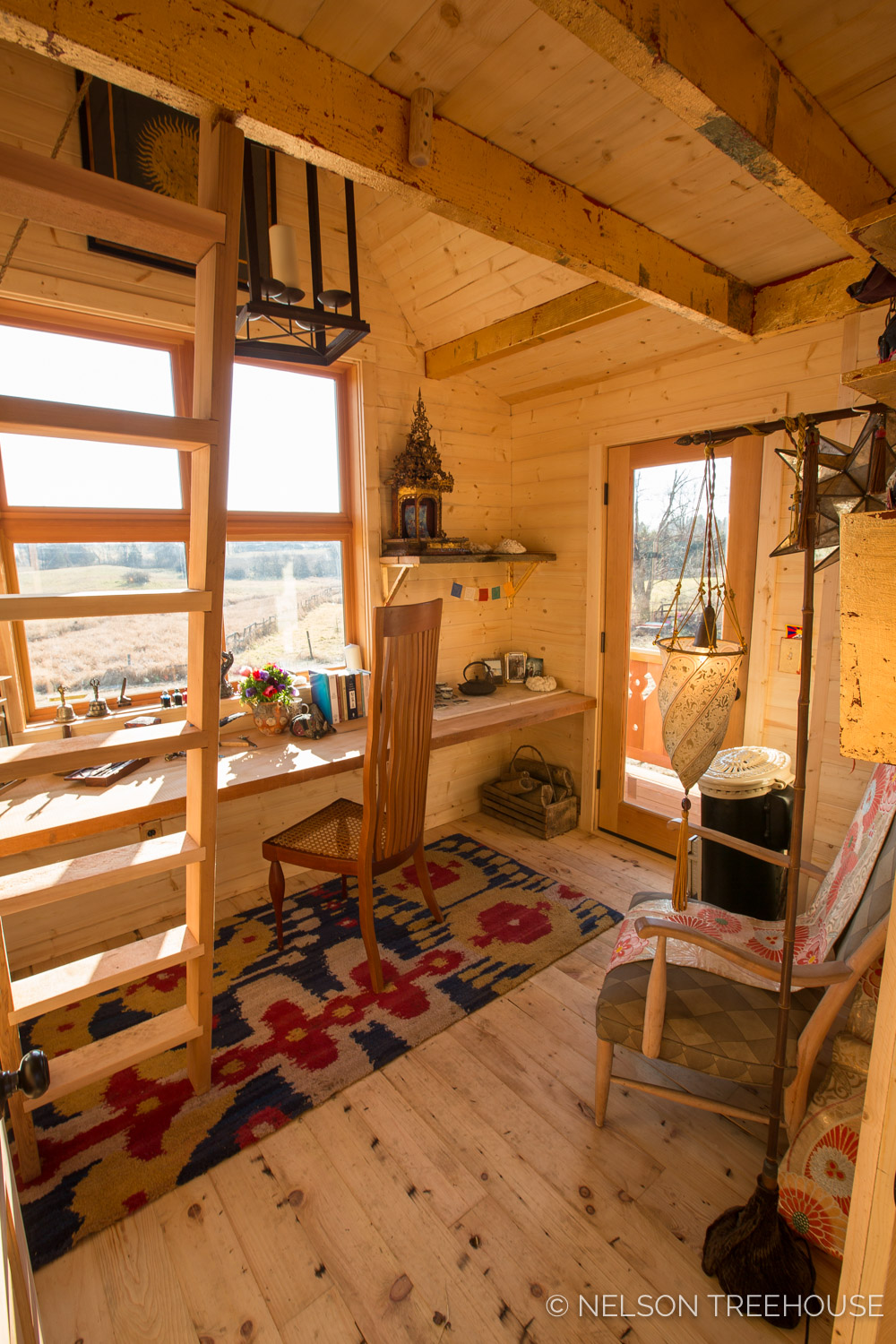 A wood-burning stove keeps the interior cozy during winter months.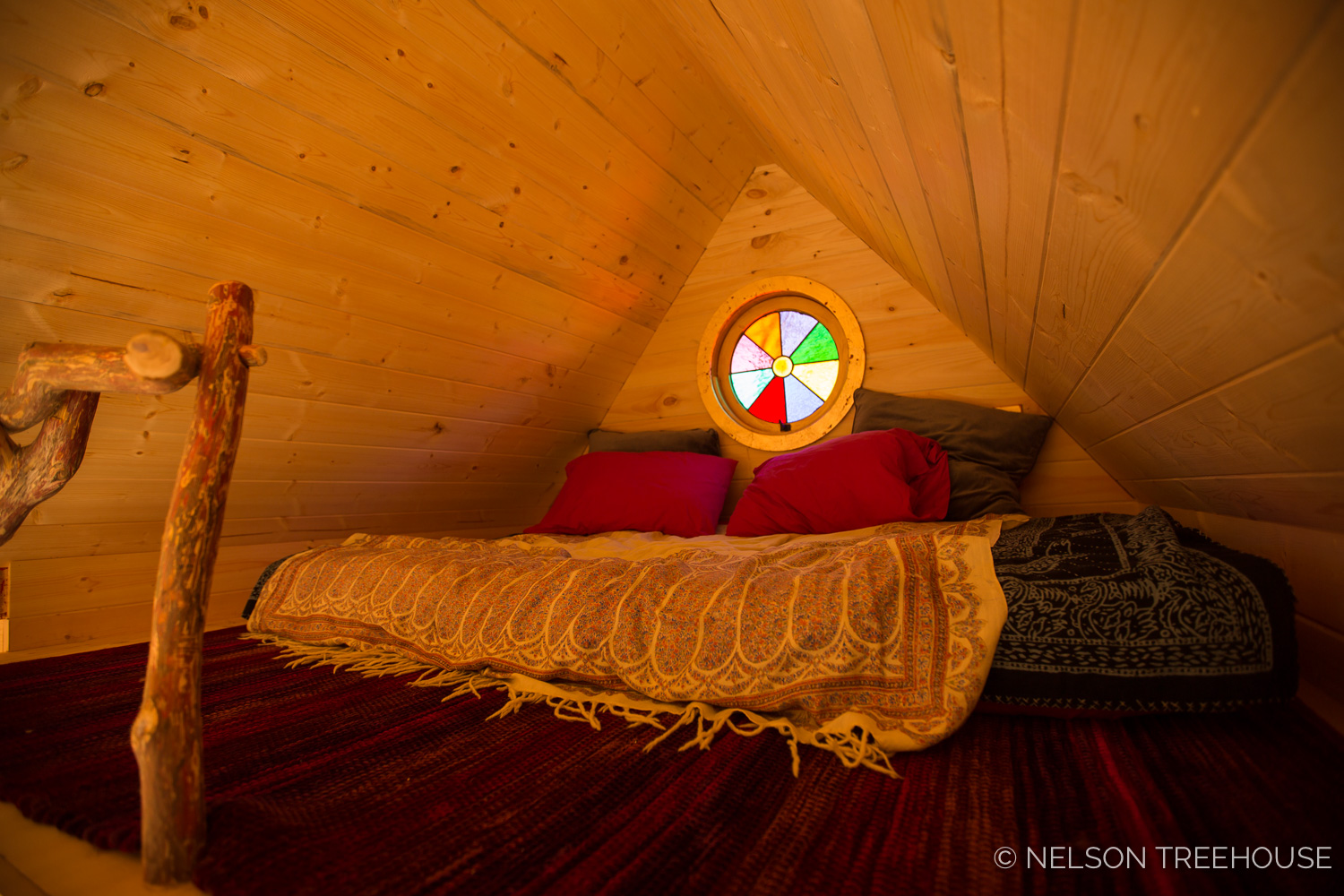 A ship's ladder leads to a loft with a queen-sized bed. The round, stained-glass windows bathes the loft in golden light.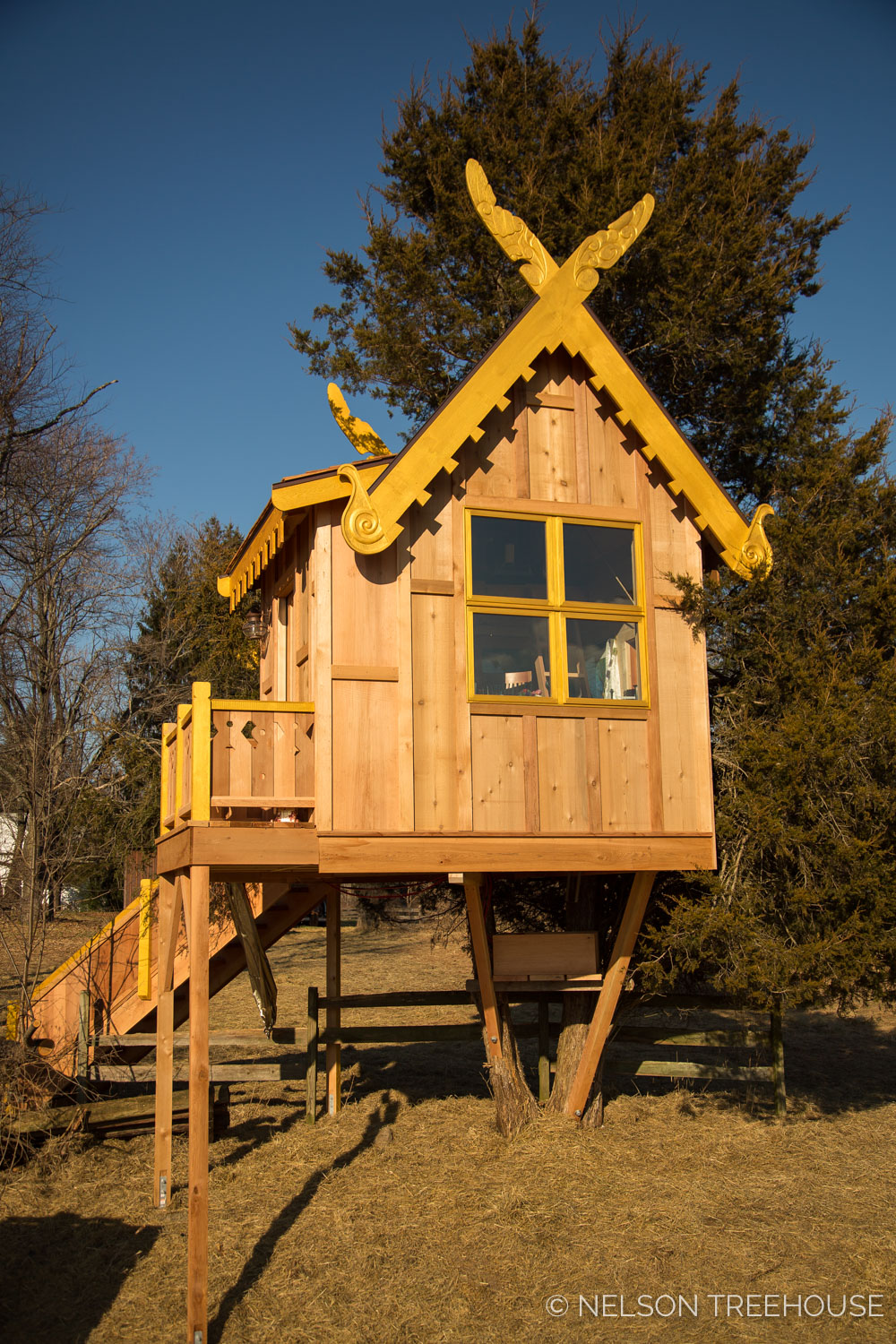 A towering cedar and several posts support this tranquil treetop studio.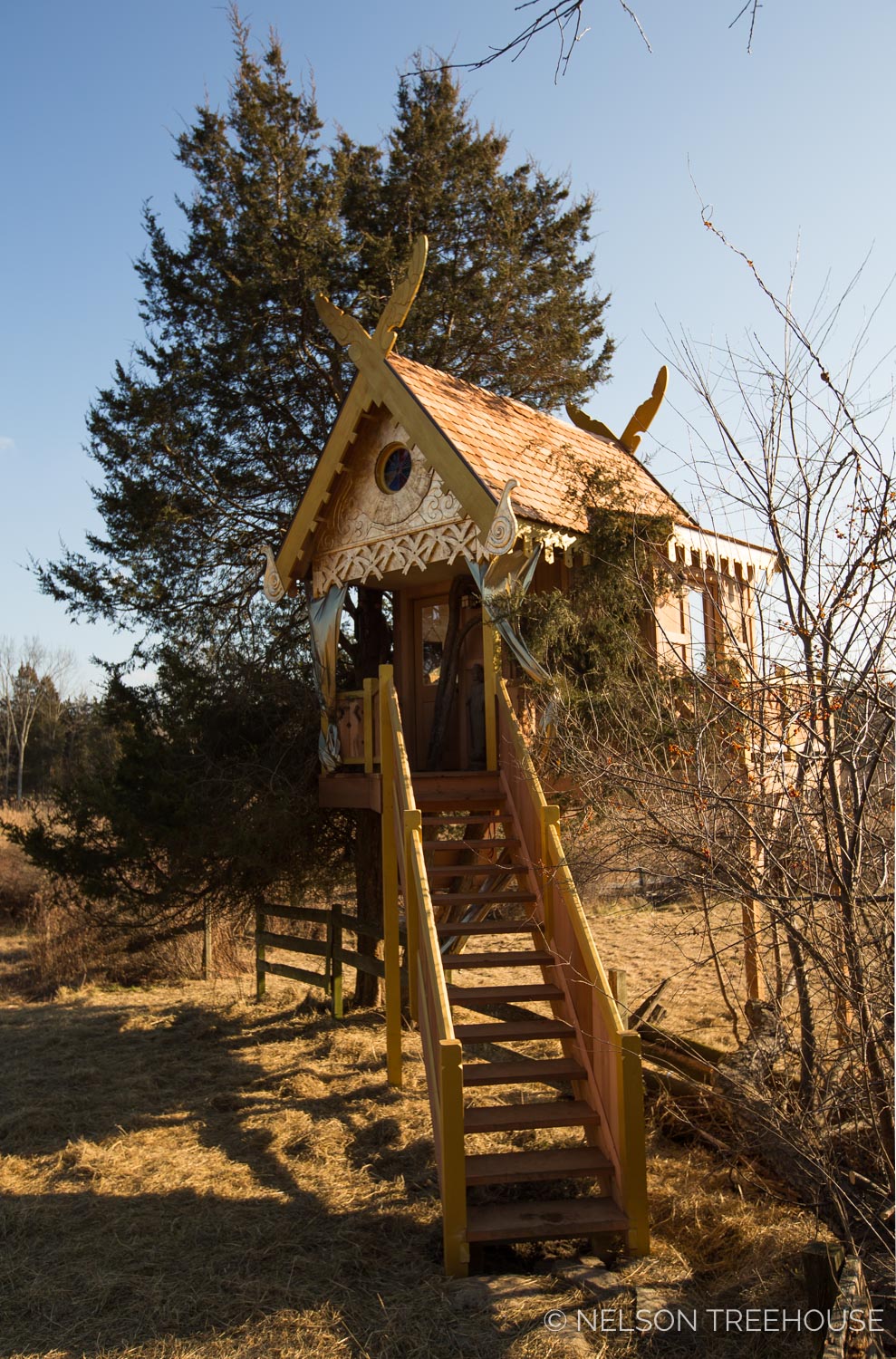 We hope you've enjoyed exploring this distinctive treehouse! Check out all our photo tours from past seasons of Treehouse Masters, here.
To the trees!