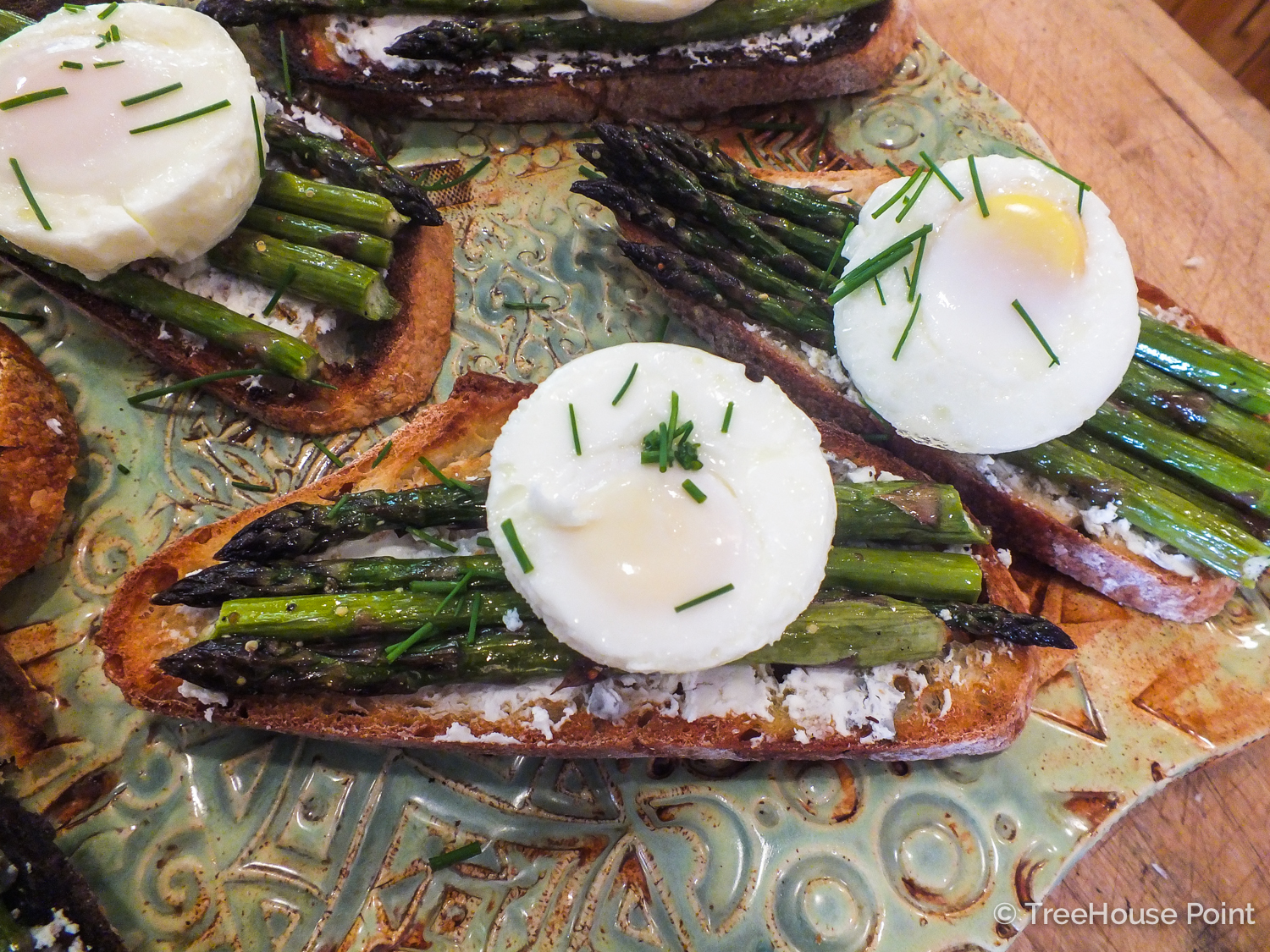 Flowers are blooming, birds are singing, and the talented breakfast chefs of TreeHouse Point are cooking up delicious springtime recipes. Today, chefs Fara and Bird are sharing their recipe for a scrumptious spring tartine. These simple, yet tasty, toasts embody springtime with creamy goat cheese, crisp asparagus, poached eggs, and fresh chives. Because there are so few ingredients, it's worth splurging on high-quality products like good goat cheese. No ingredient can hide behind other flavors in this recipe!
Served as a savory breakfast dish at TreeHouse Point, these tartines also make for a light lunch. Read on for the printable recipe card and step-by-step photo instructions…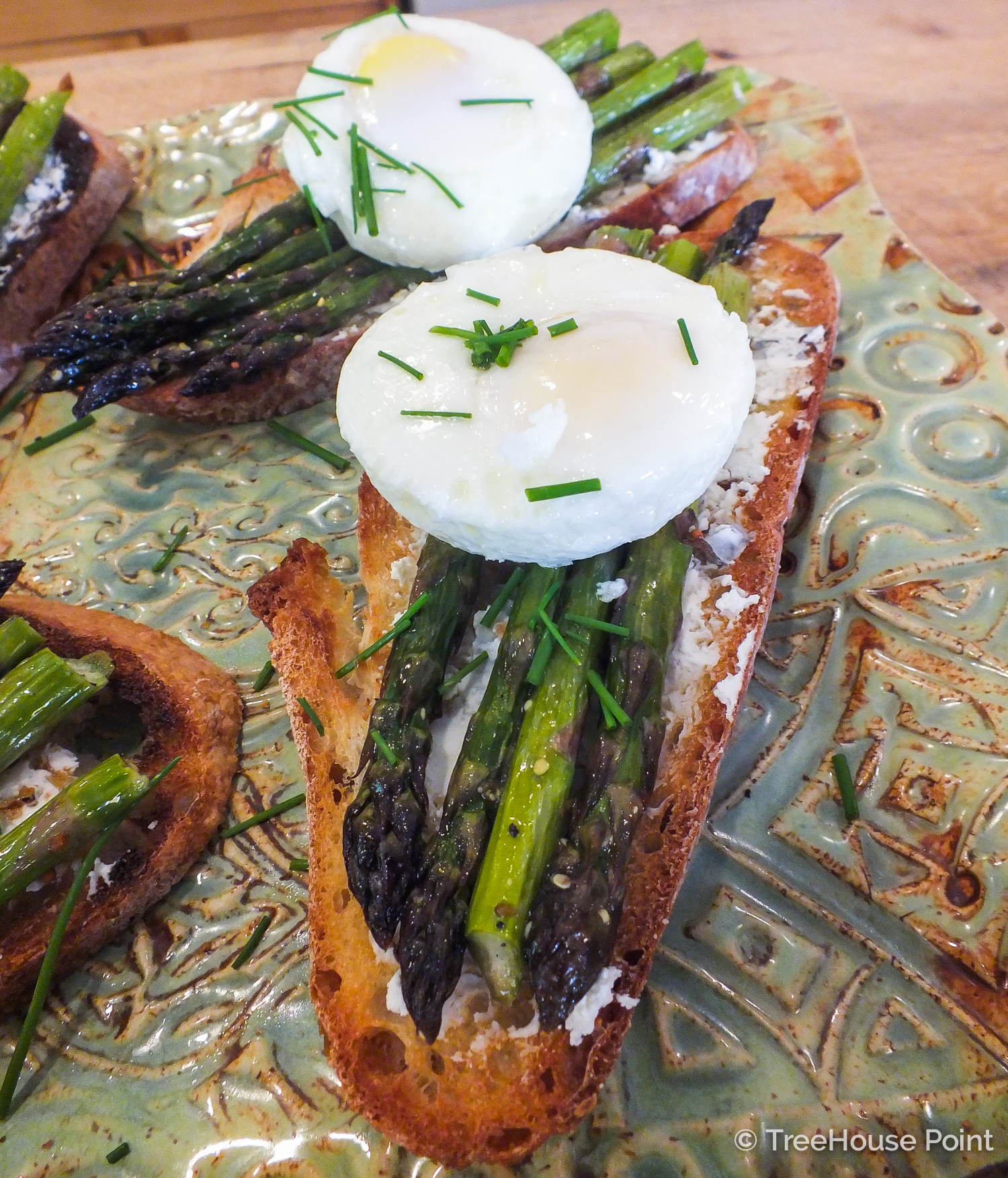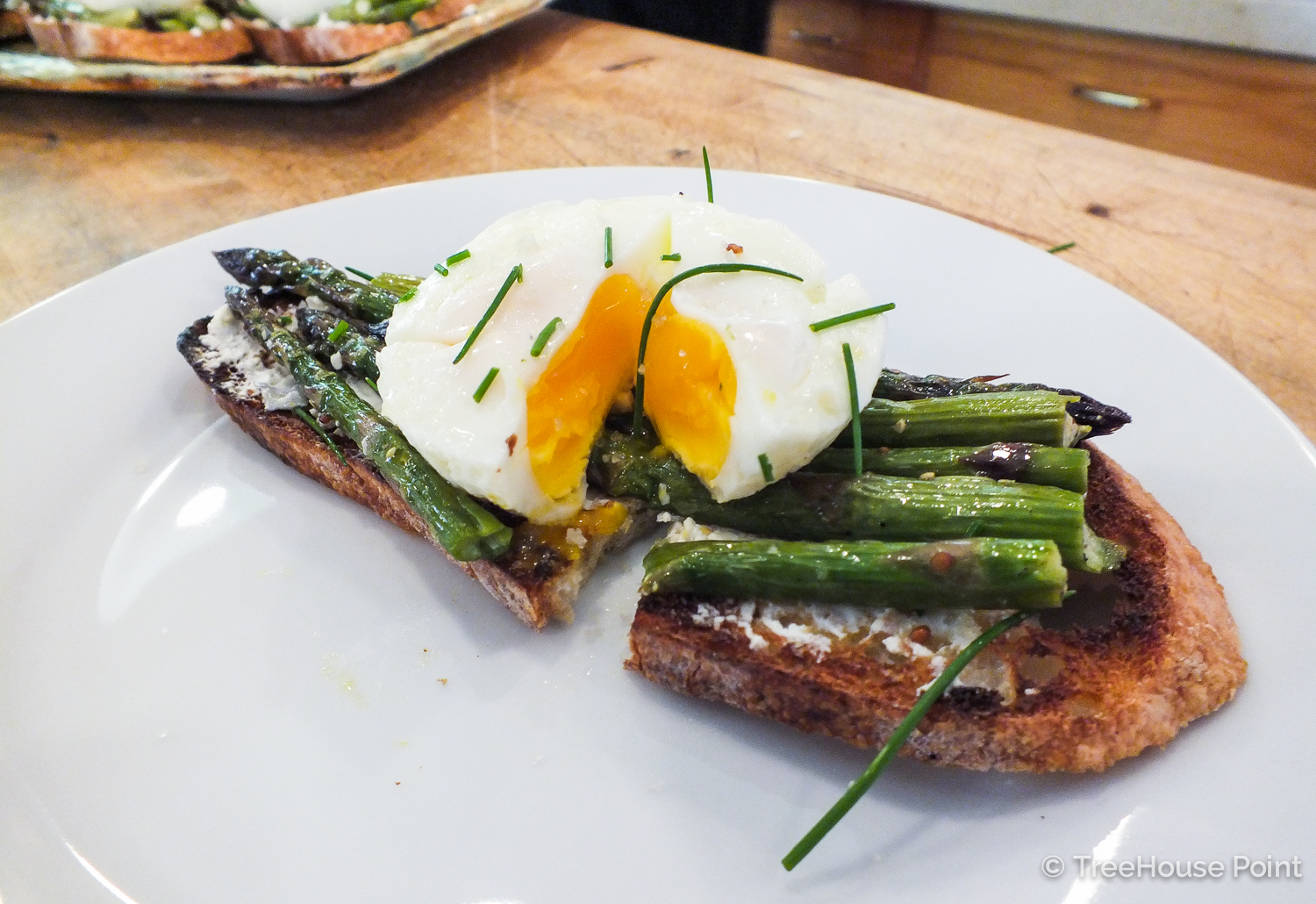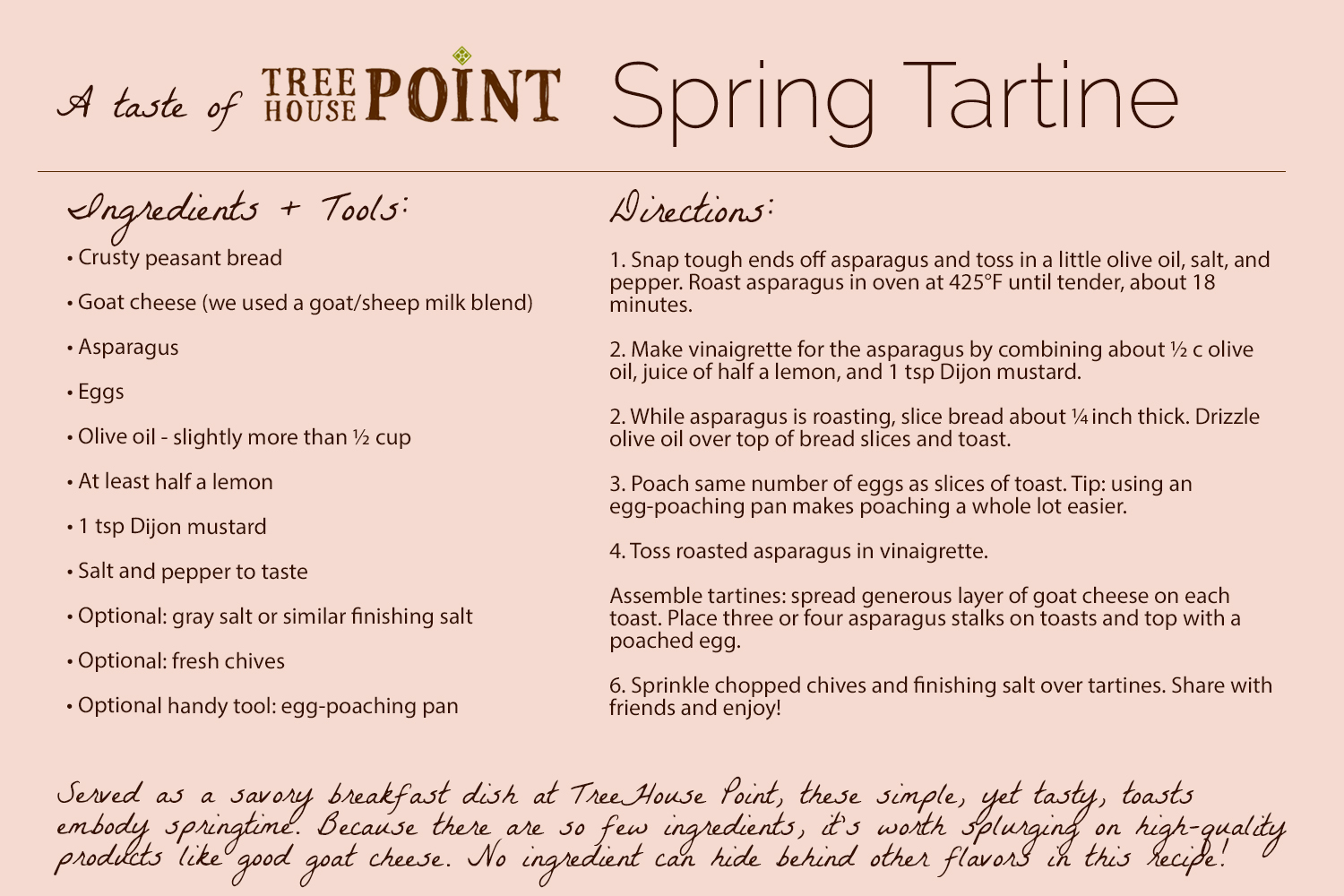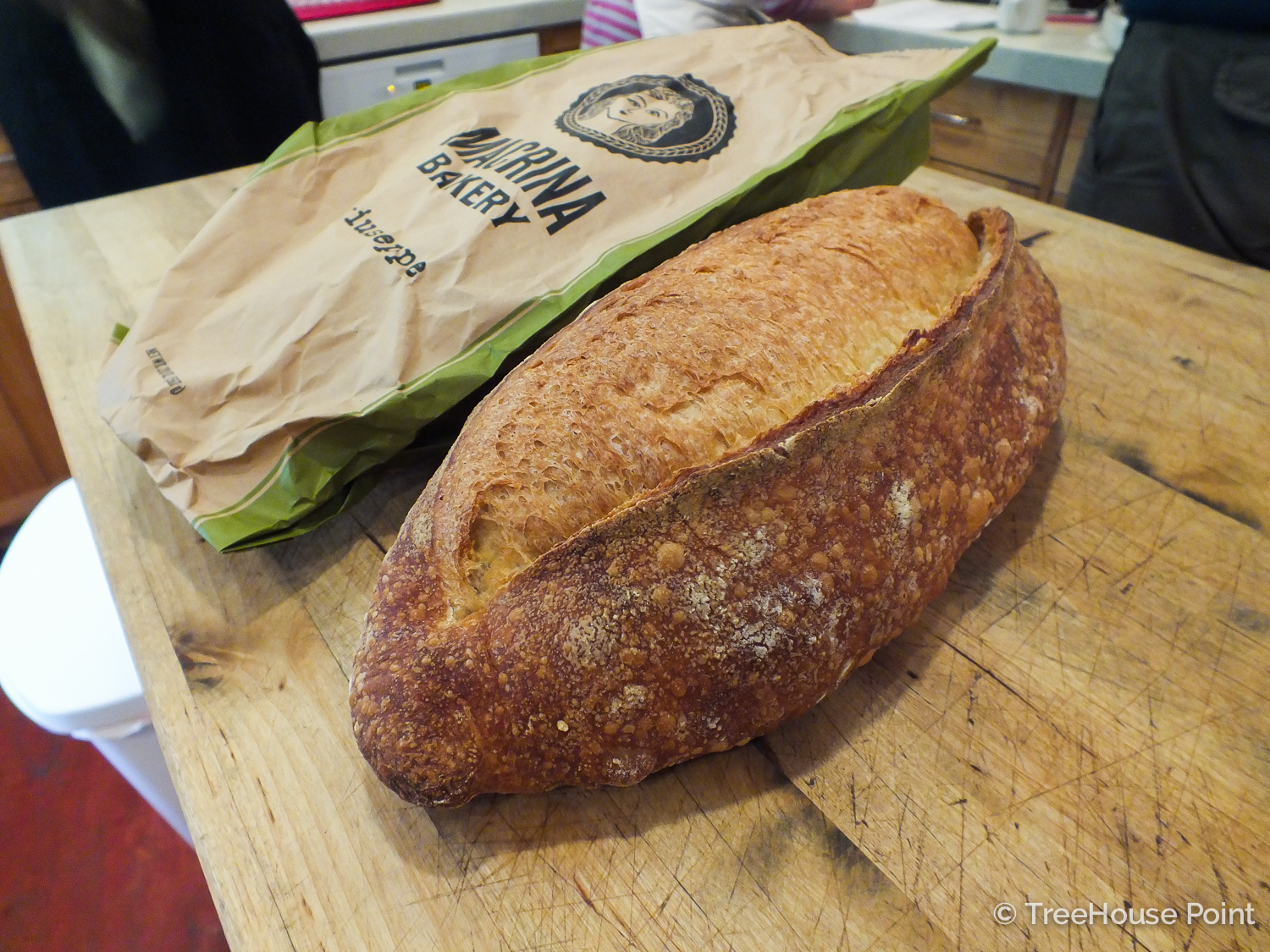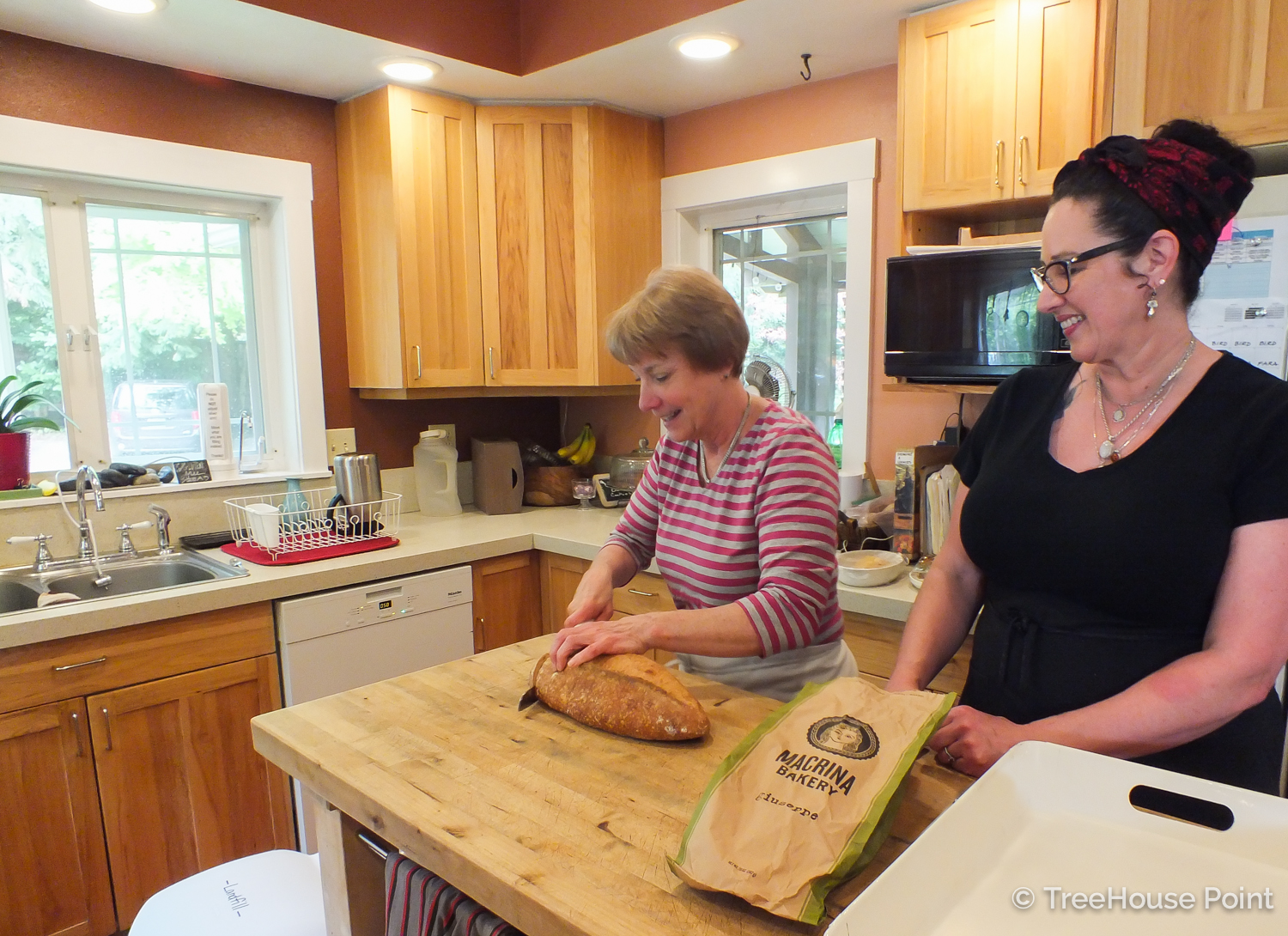 Bird and Fara slice a loaf of crusty peasant bread to about 1/4″ thick.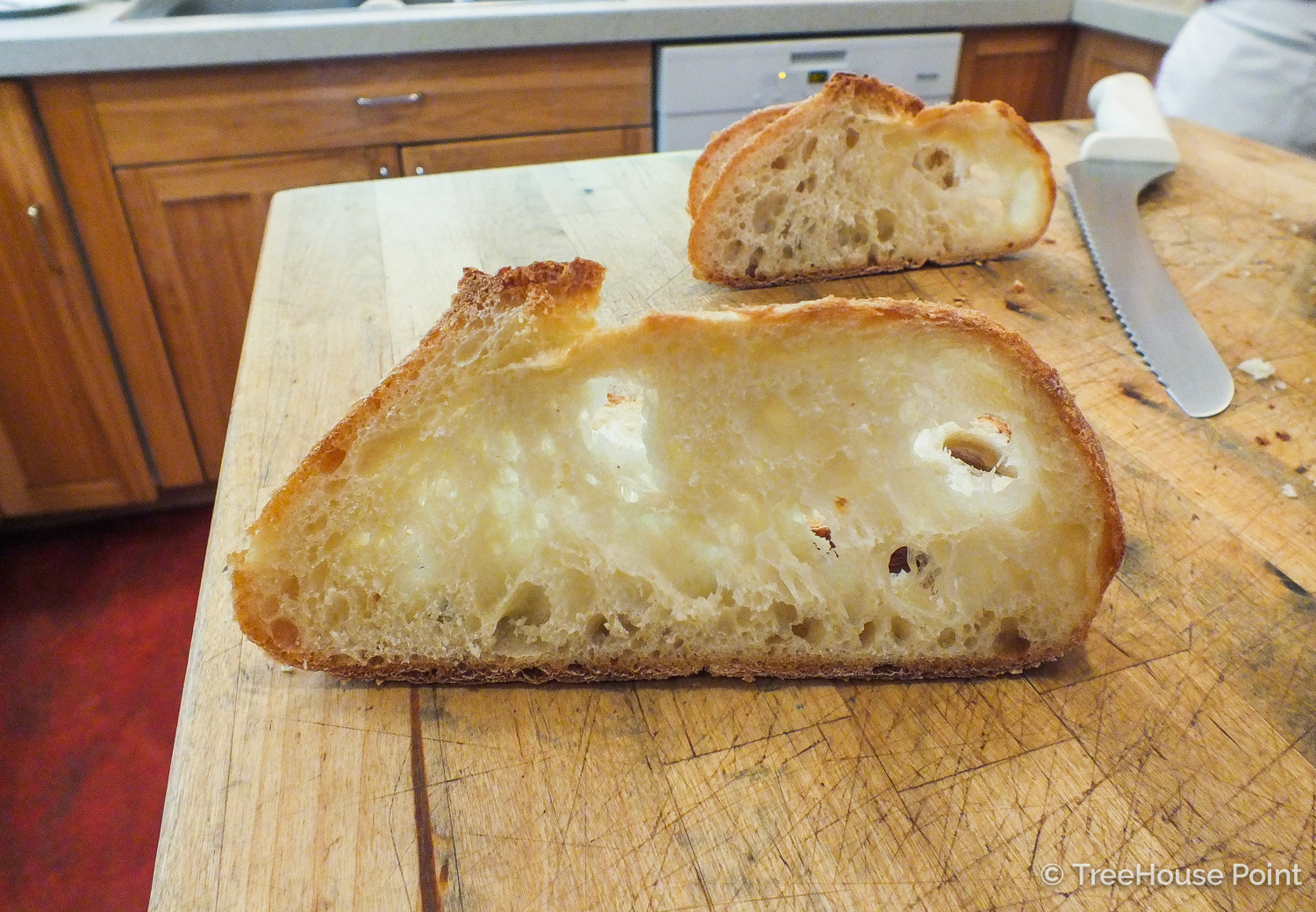 Fara's kids call this type of bread "bunny toasts." We bet you can guess why!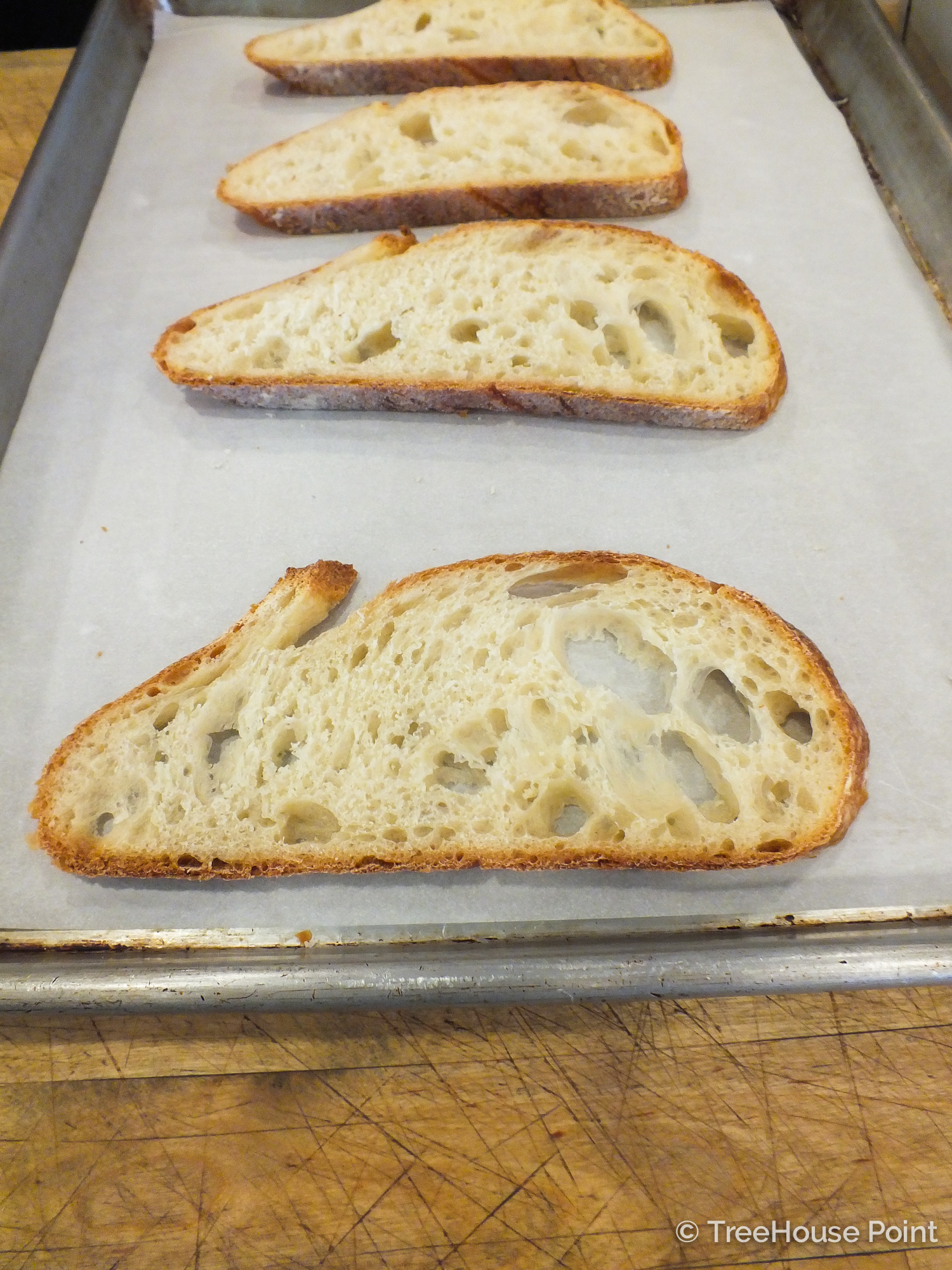 Asapargus from Yakima Valley.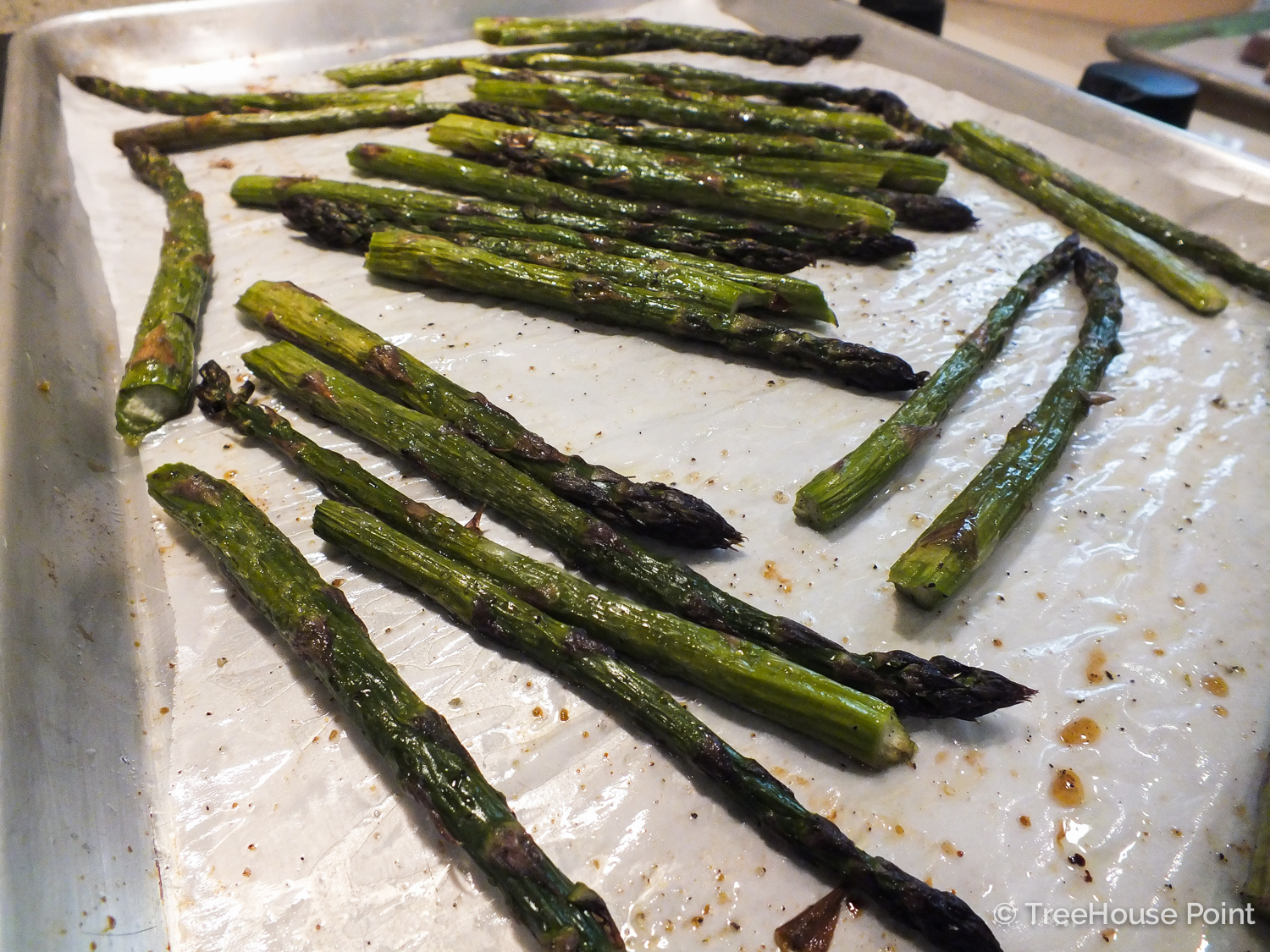 Fara tossed the asparagus in olive oil, salt, and pepper and roasted it at 425°F until tender, about 18 minutes.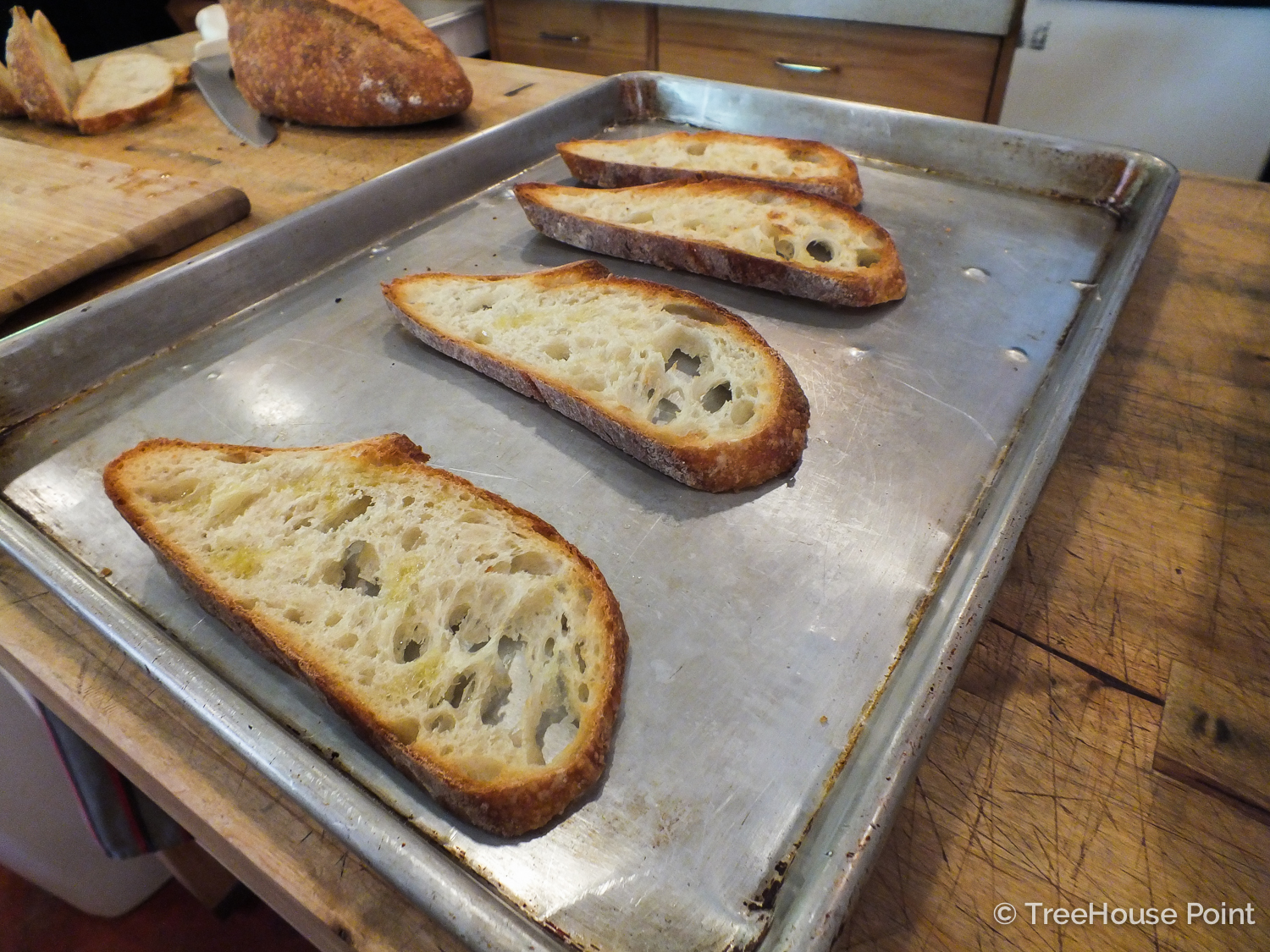 While the asparagus was roasting, Fara drizzled a little olive oil over each bread slice and toasted them.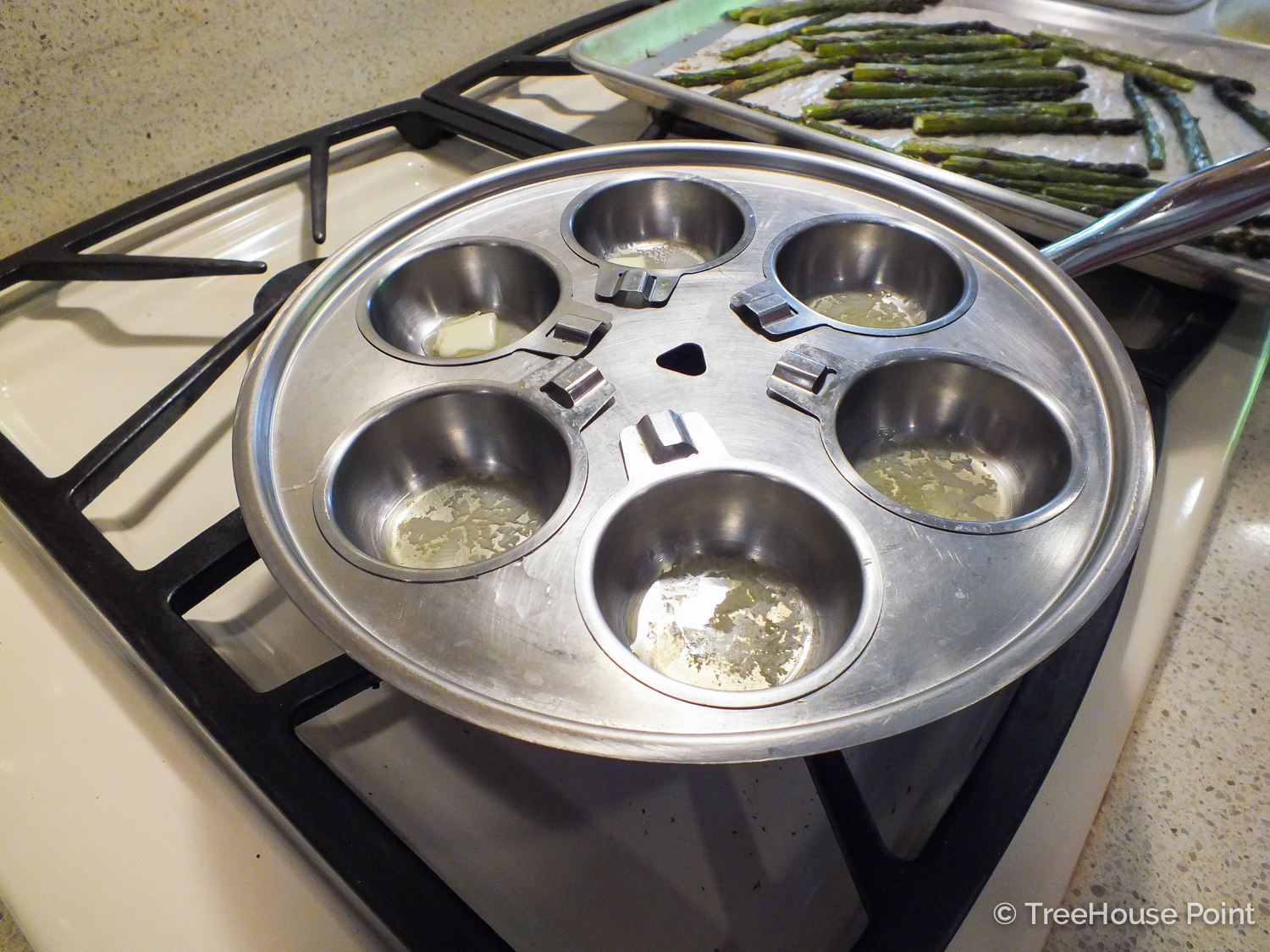 Bird used a poaching pan to perfectly poach eggs. This handy pan is inserted over a standard pot filled with boiling water. Bird made sure to butter each cup well to prevent sticking.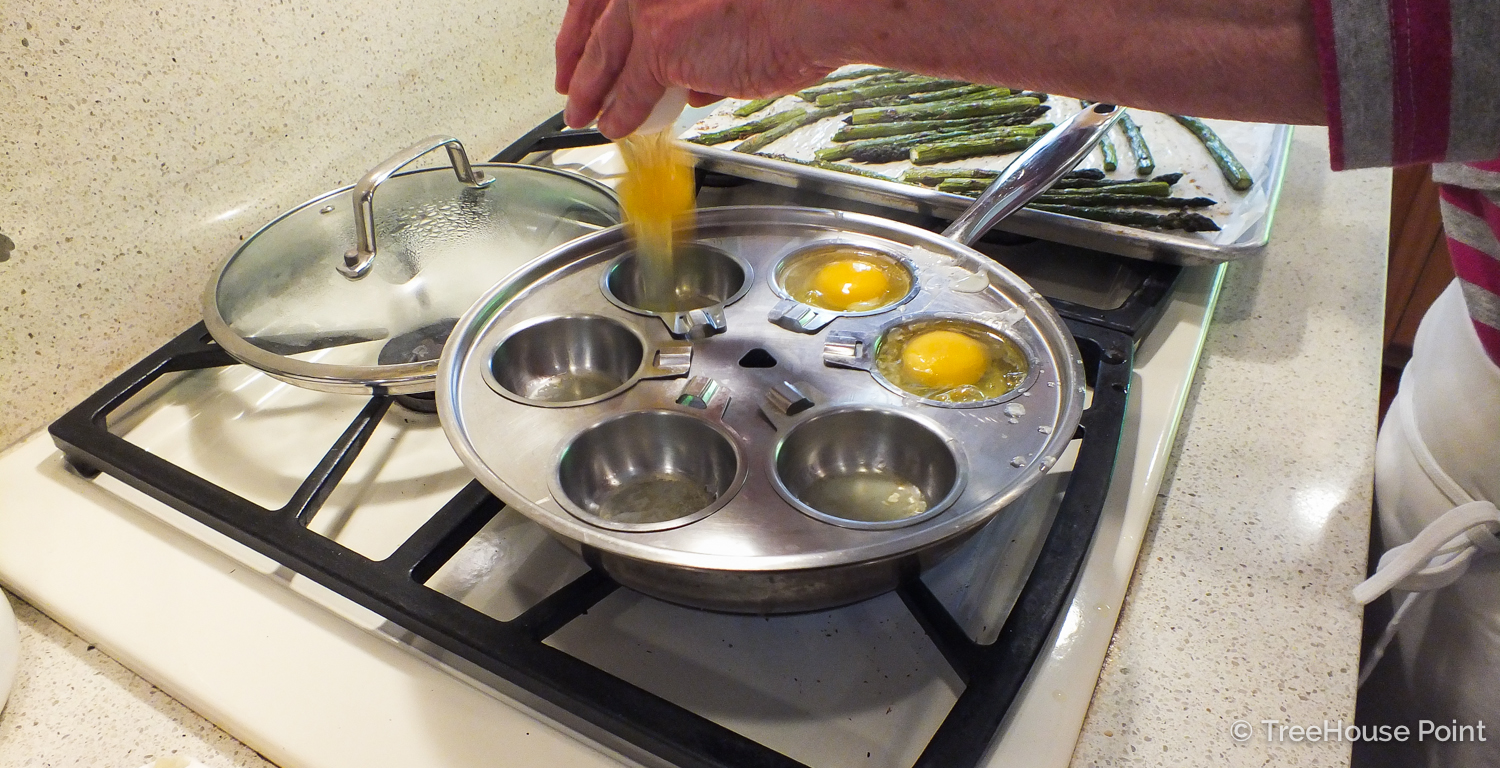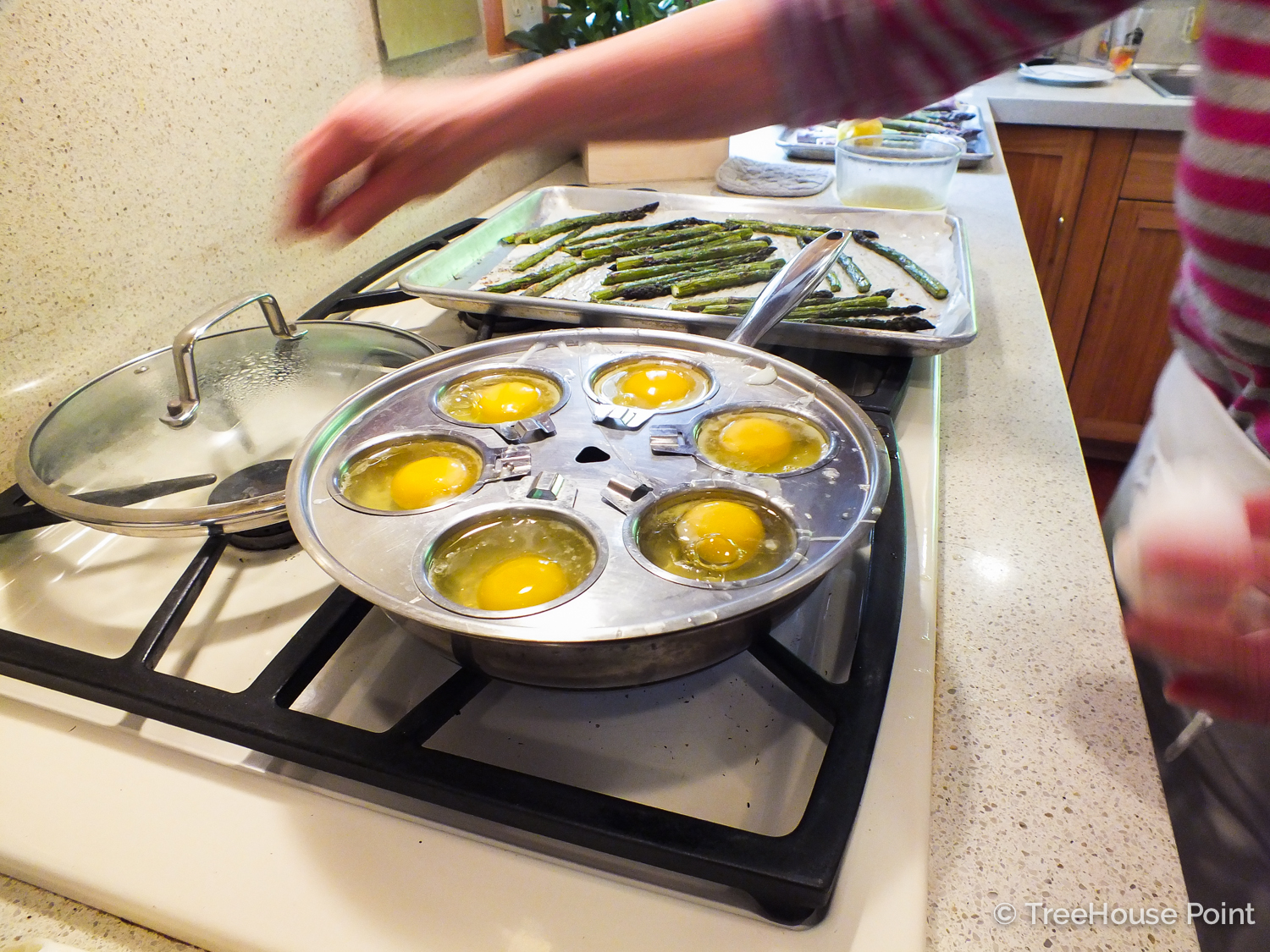 After cracking an egg into each buttered cup, Bird covered the poaching pan and waited until the egg whites turned opaque but the yolks still jiggled jollily.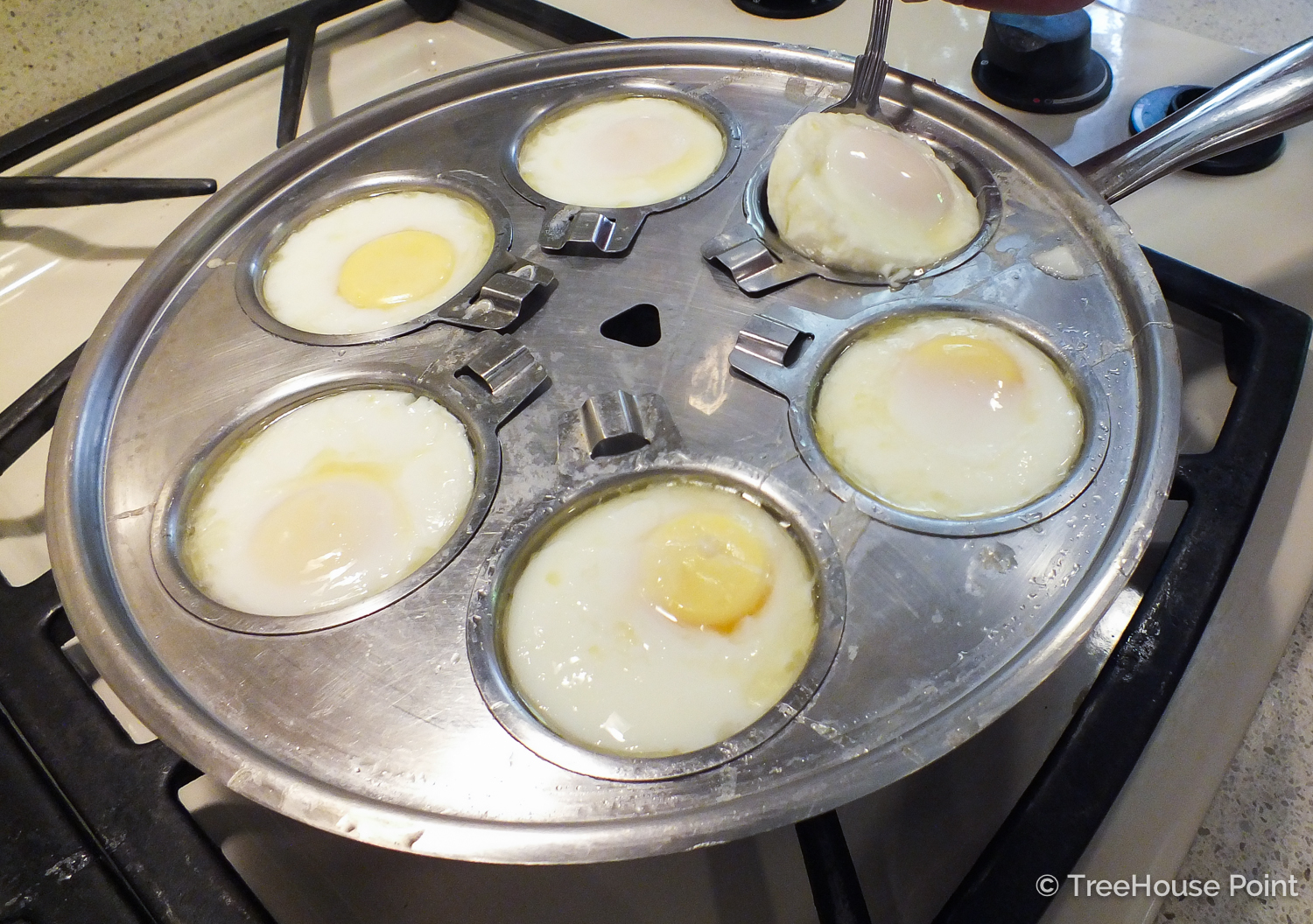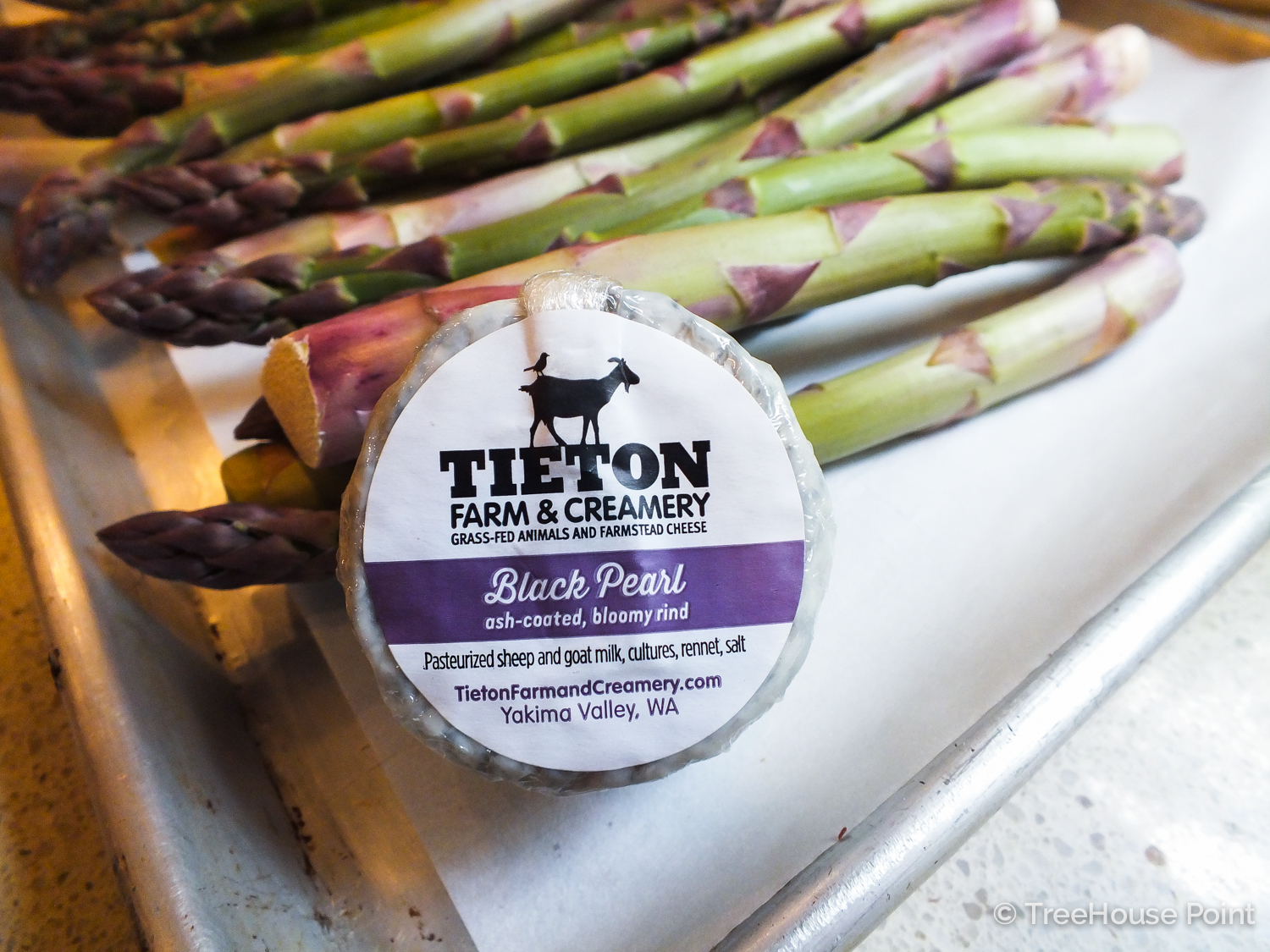 Fara used Tieton Farm & Creamery goat/sheep cheese. This Yakima-based farm practices sustainable farming methods and prioritizes animal wellness. You don't have to use a goat/sheep milk blend – the sheep's milk just adds extra creaminess.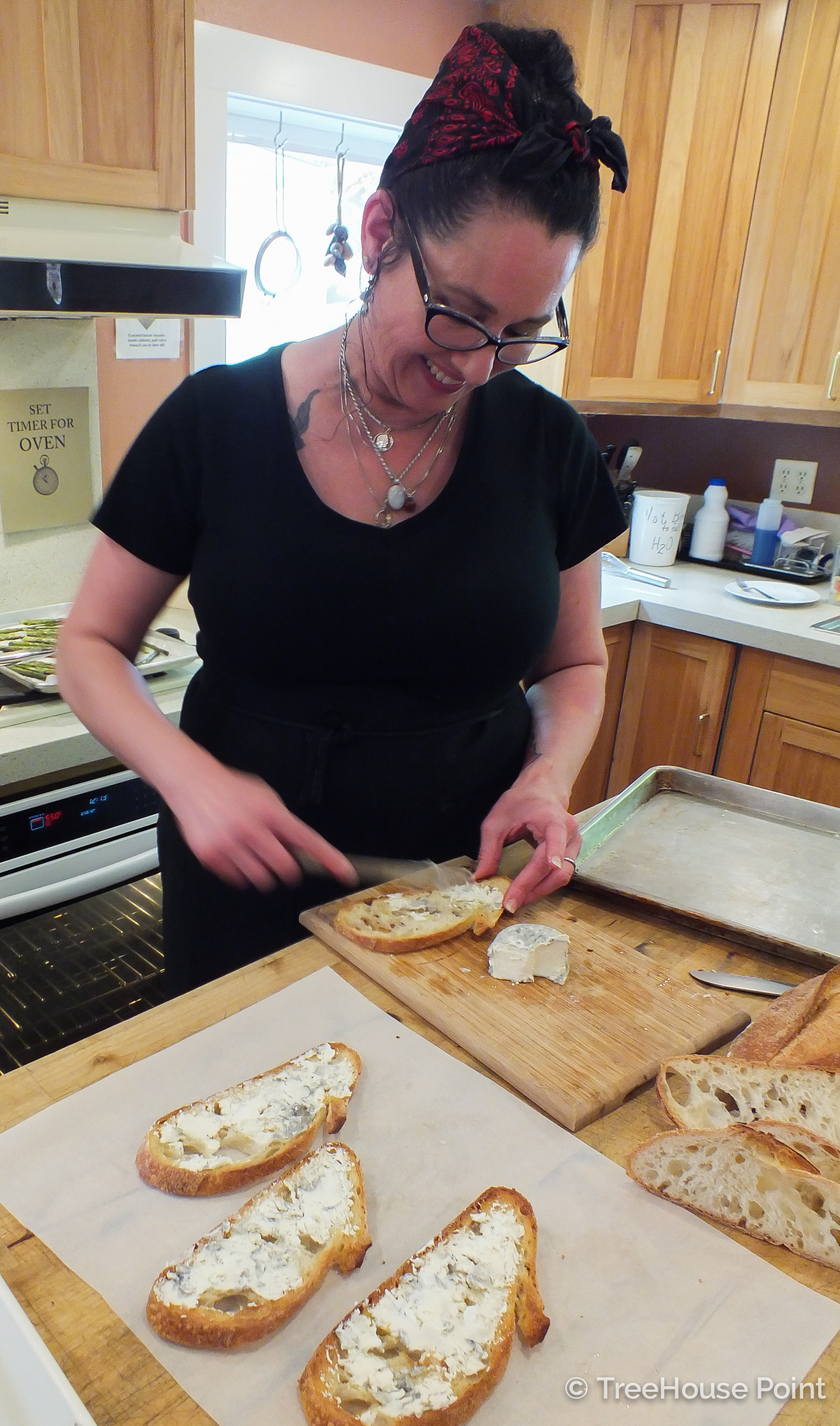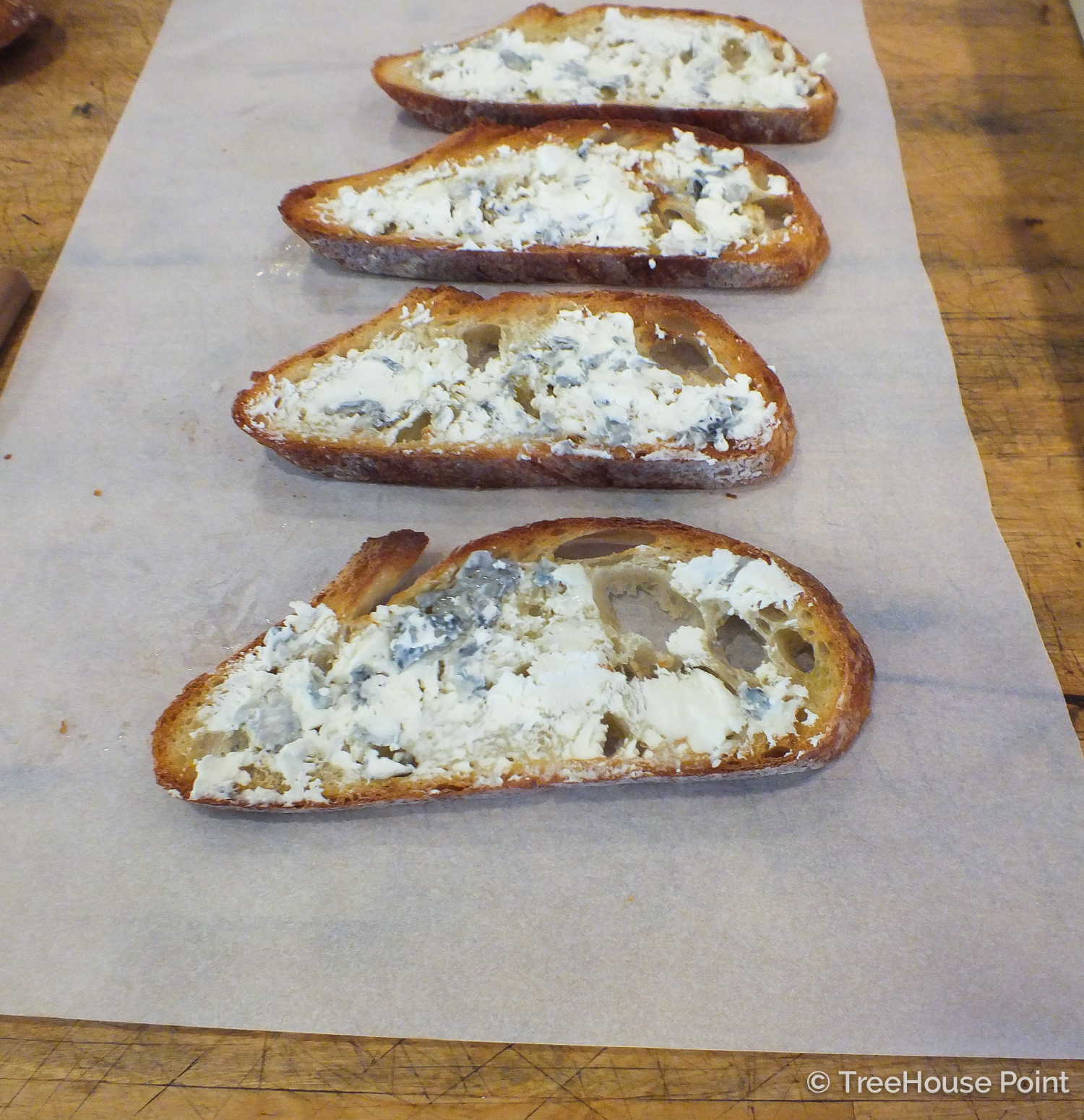 To assemble the tartines, Fara first spread a generous layer of cheese over each "bunny" toast.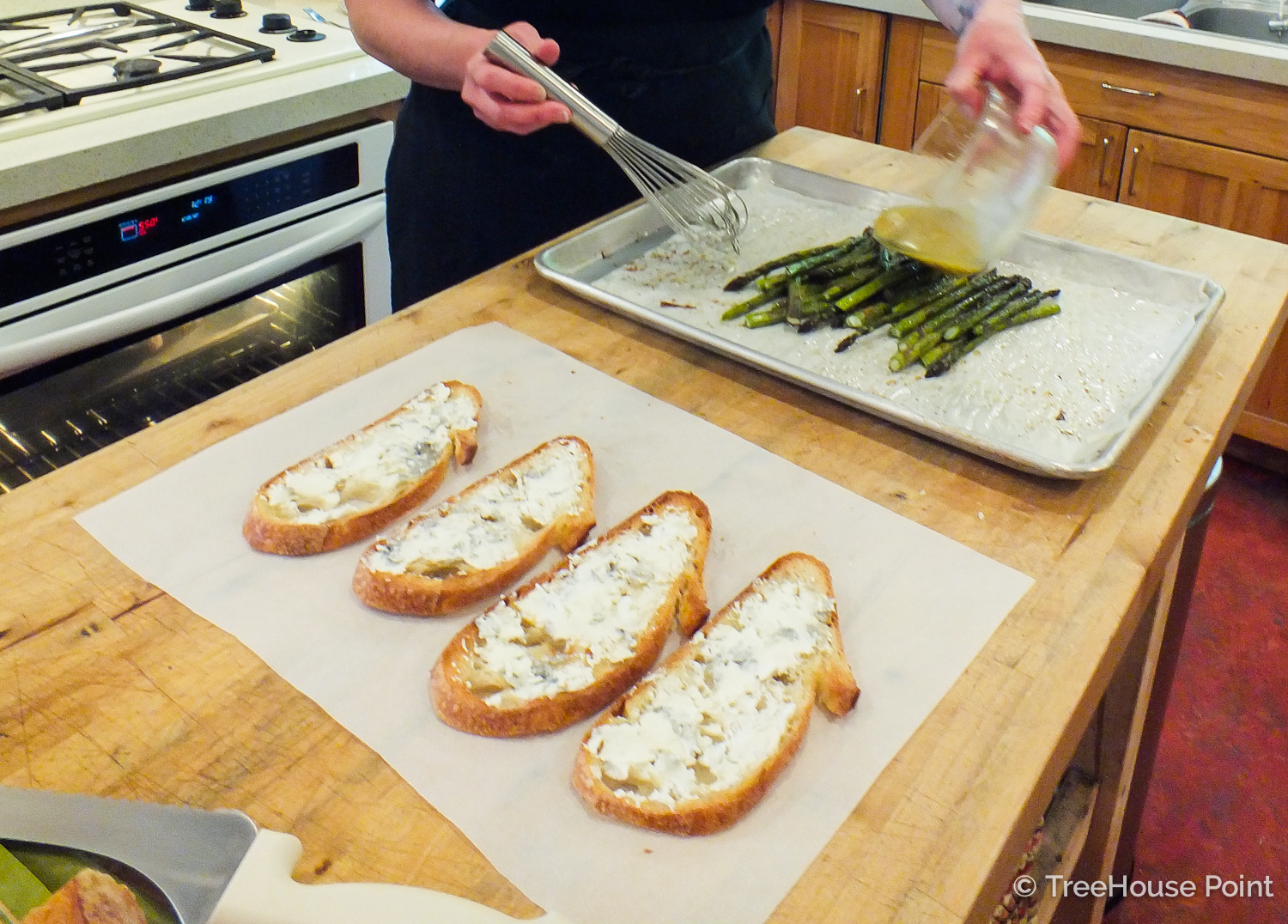 She then tossed the roasted asparagus in a quick vinaigrette of olive oil, lemon juice, and Dijon mustard.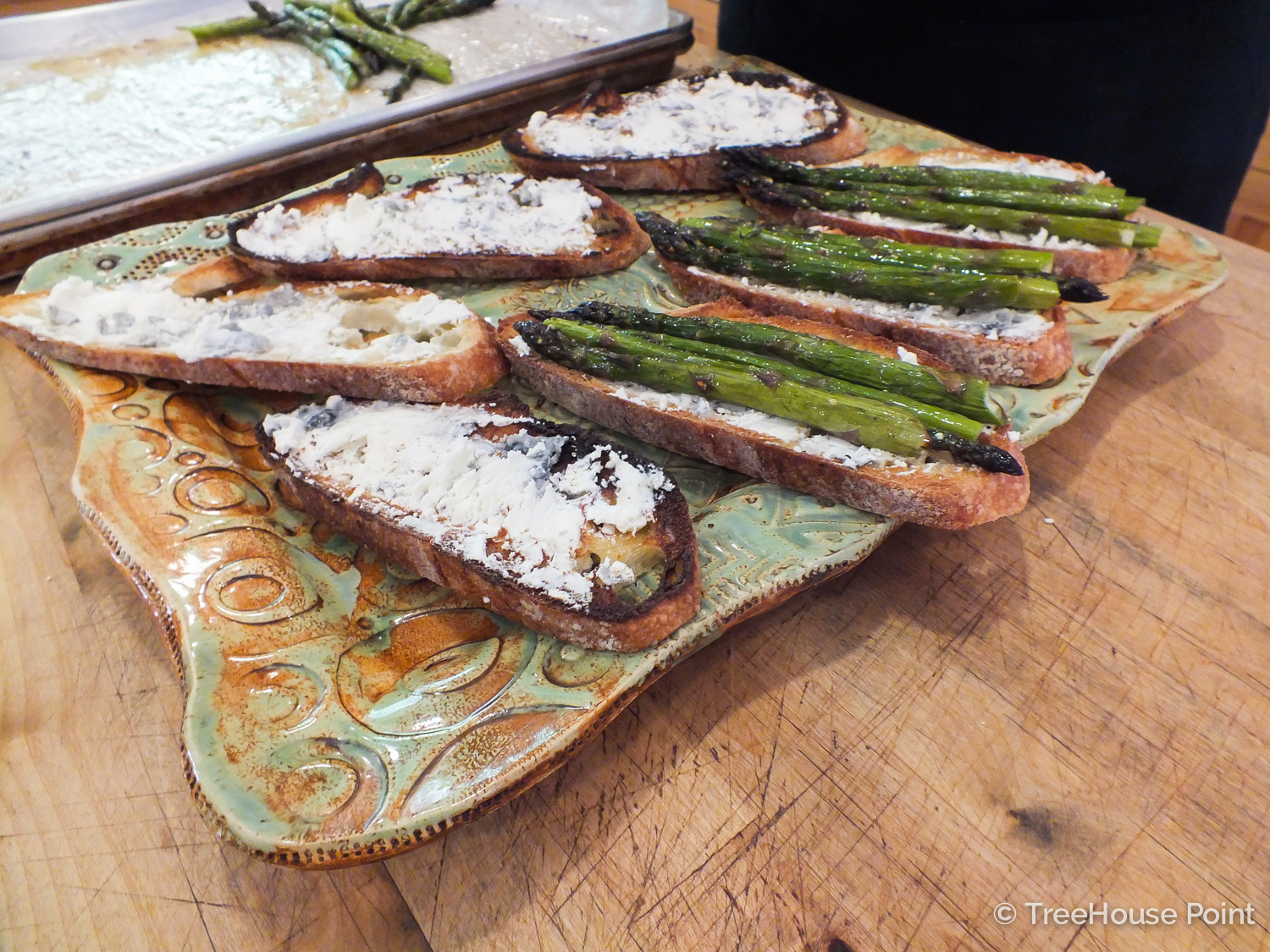 Fara placed three to four stalks of asparagus on each toast. Bird then topped them with the poached eggs.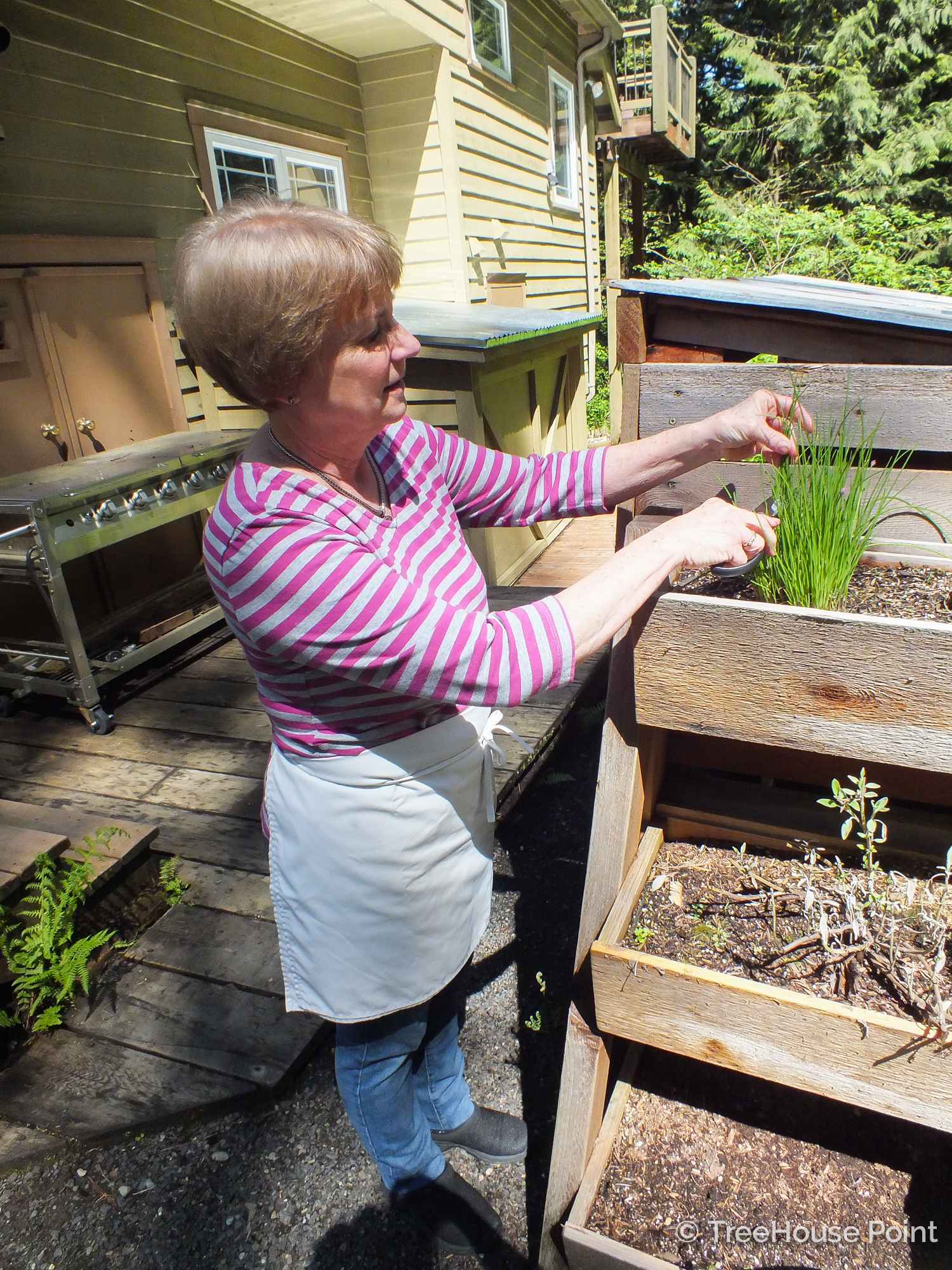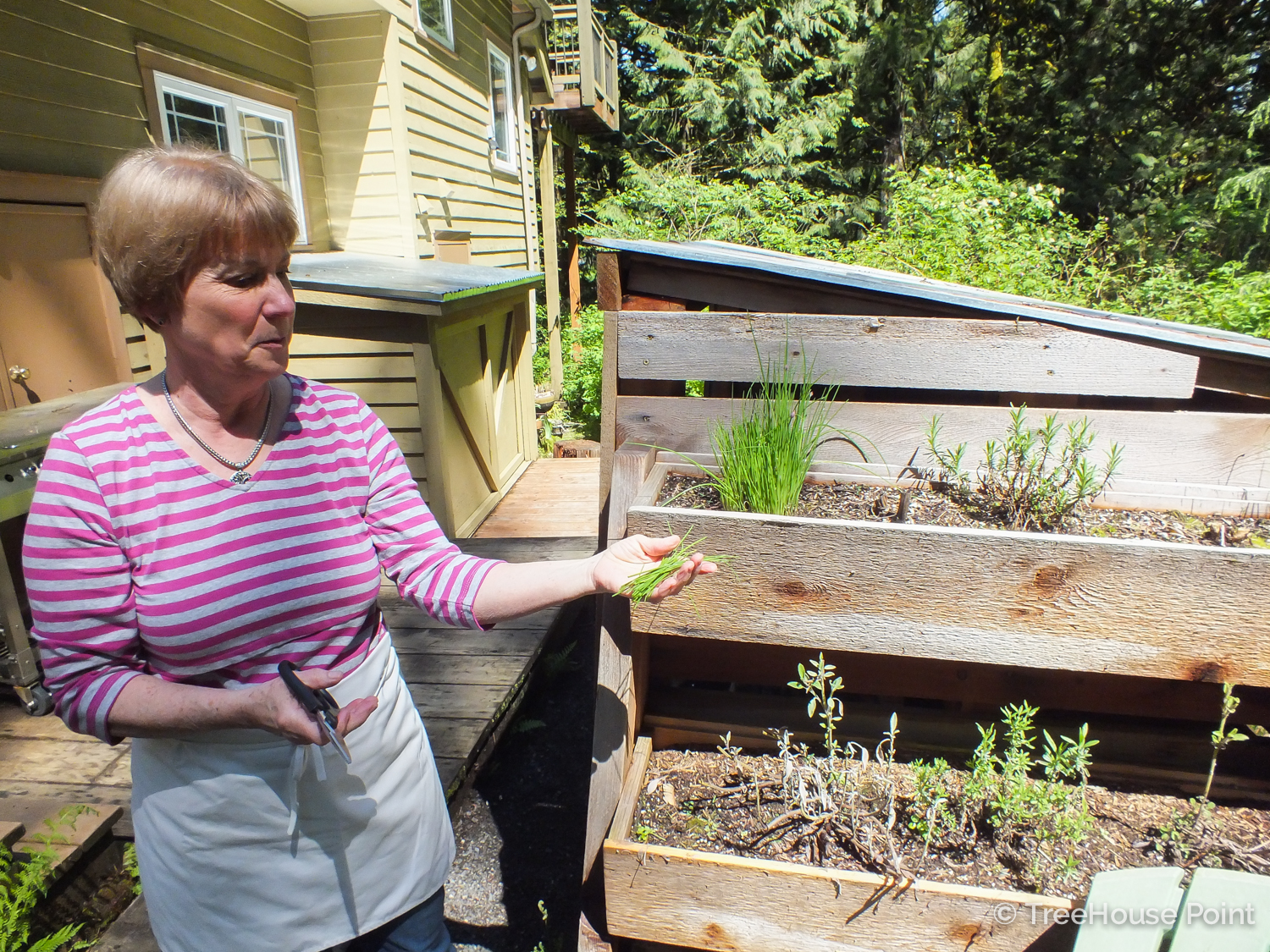 Bird snipped some fresh chives from the herb garden at TreeHouse Point for garnish.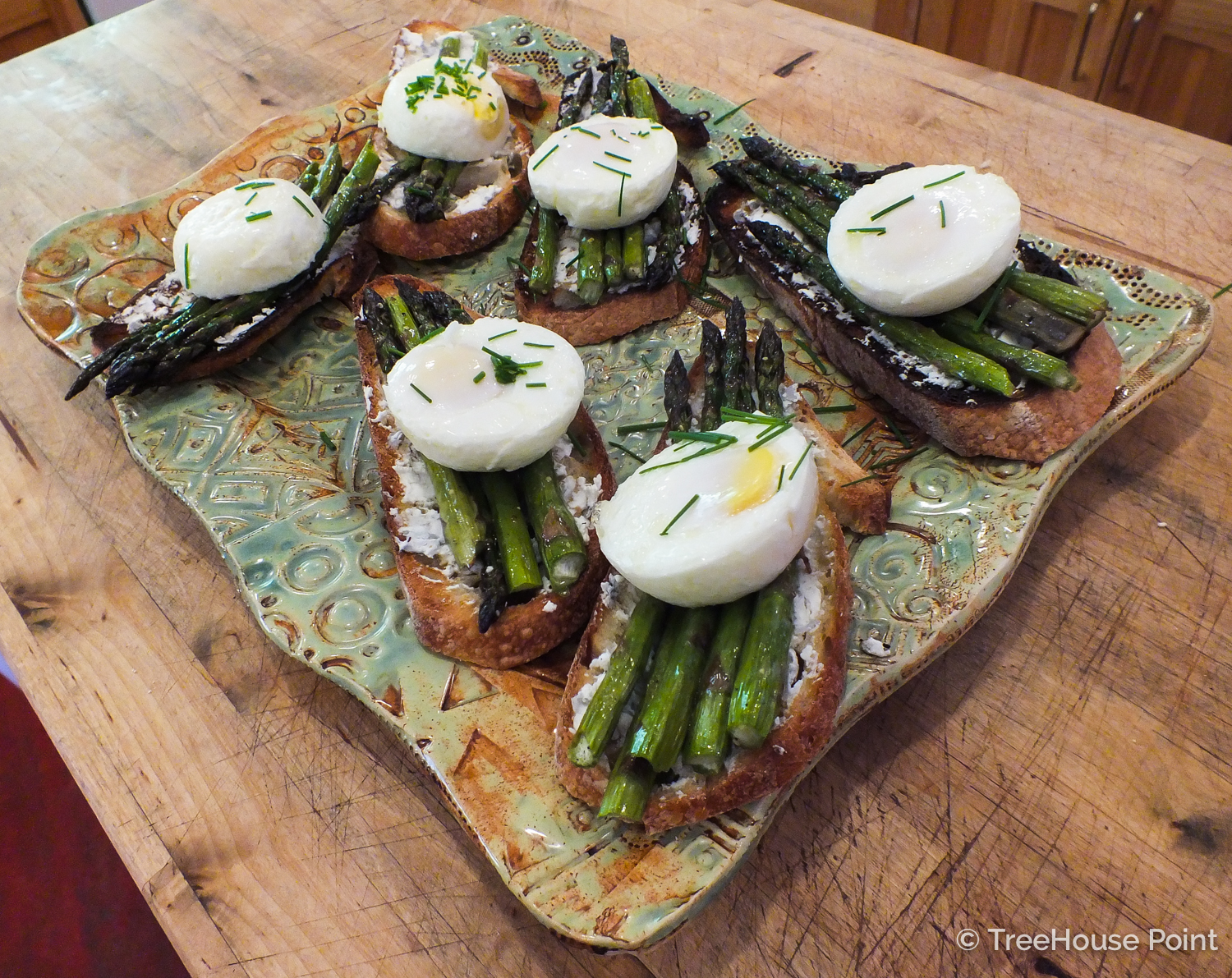 Fara finished the tartines with a light sprinkle of gray salt.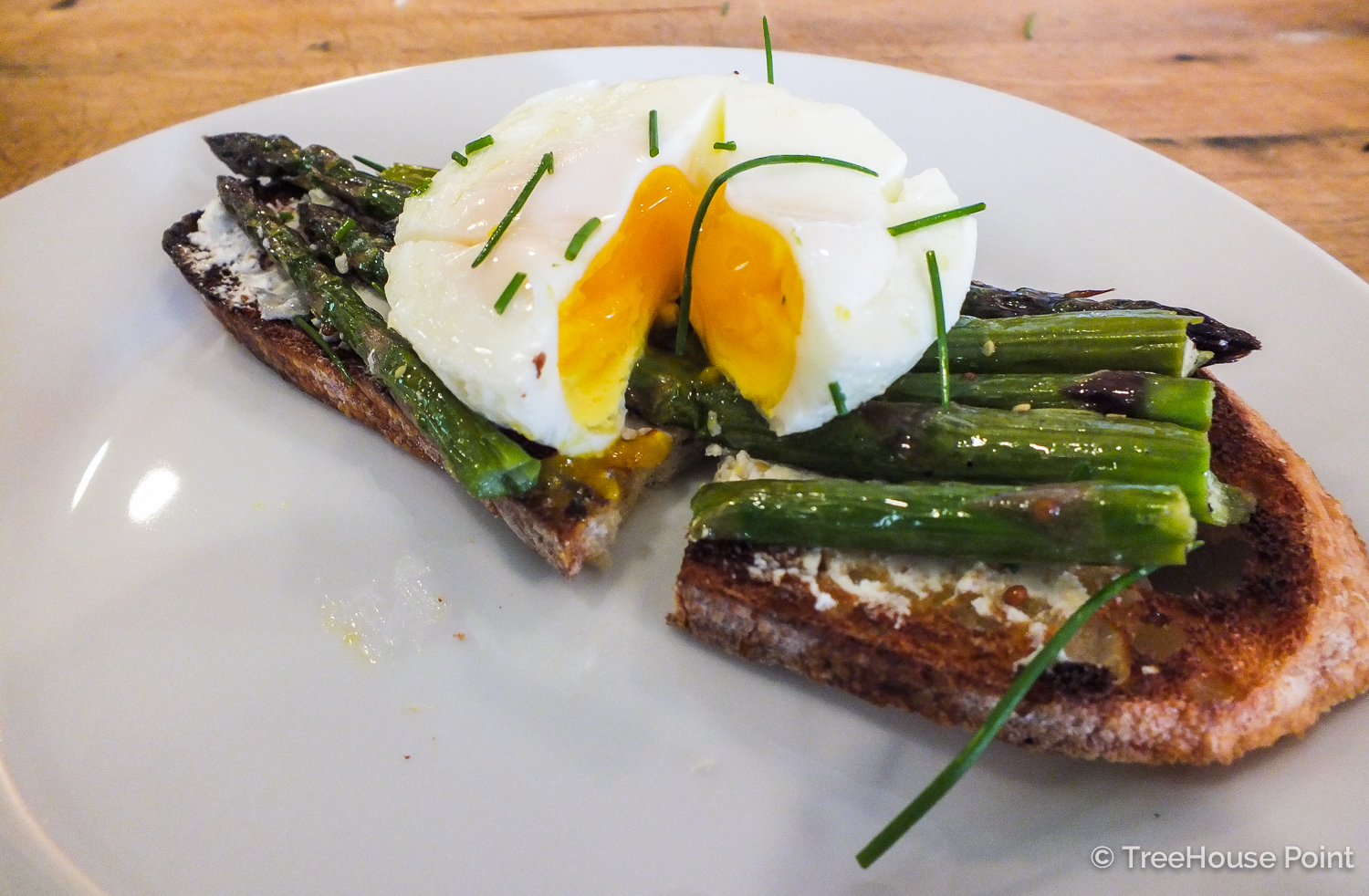 These simple spring toasts were a real treat! Thank you, Fara and Bird, for another delectable dish!
You can read other recipes from TreeHouse Point here.
To stay updated on all things treehouse, please subscribe to our mailing list and follow us on social media.
To the trees!