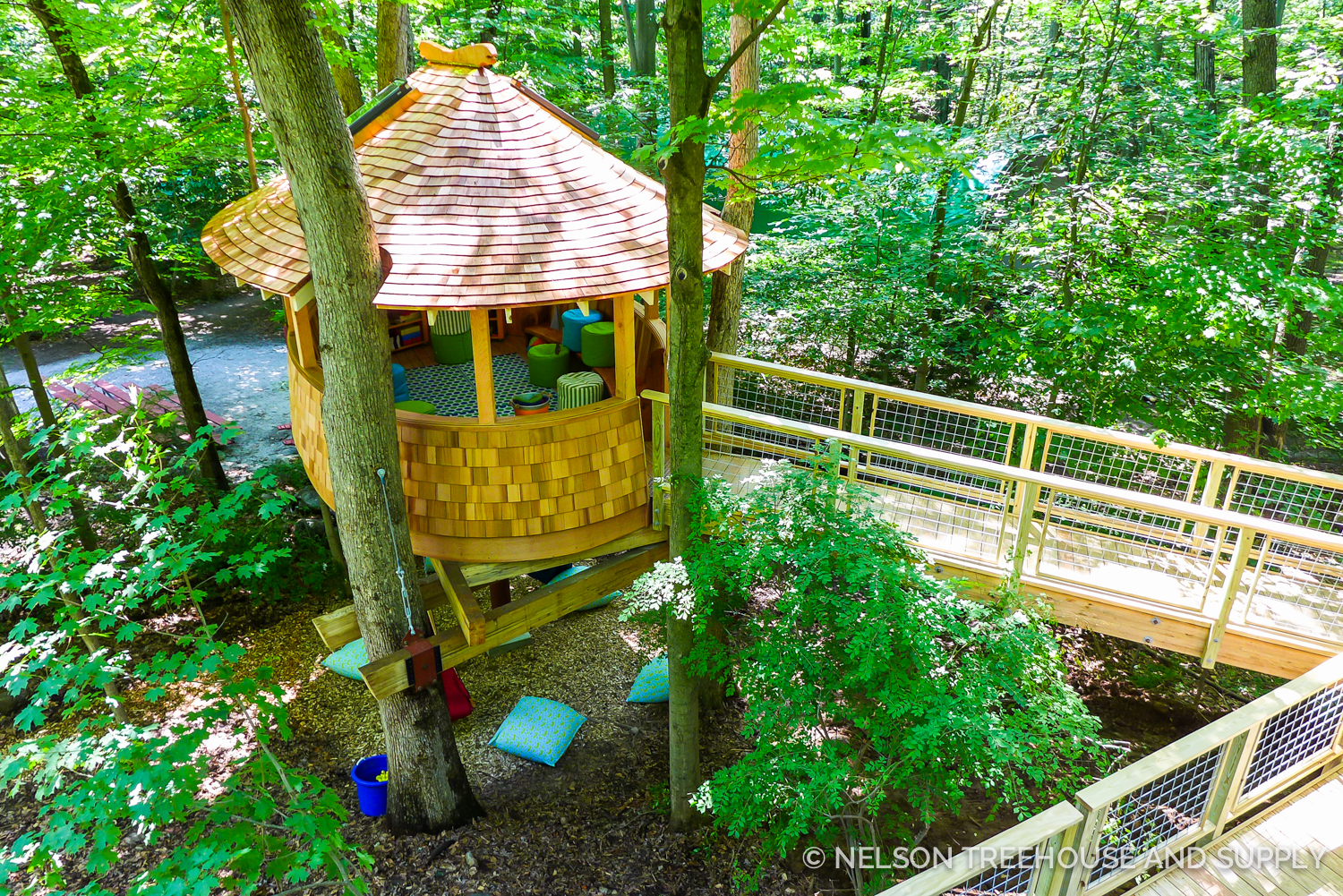 Pete was honored to build this communal treehouse at Sunrise Day Camp in New York, a free summer camp for children with cancer and their siblings. The idea behind the treehouse was to connect campers with nature and give them plenty of space for carefree play and exploration.
A grove of sturdy white oaks supports the elliptical, gazebo-like structure. Pete and the crew installed 13 heavy limb TABs and a series of steel bracket systems to create the strongest platform possible. A wheelchair-accessible ramp winds gently to the treehouse, which is filled with games, built-in benches, and modular tables for arts and crafts. Pete also used the area beneath the platform for extra play space, adding lots of cushions and hanging chairs. It was a real privilege to create some treehouse magic for these amazing kids.
Read on for the full photo tour…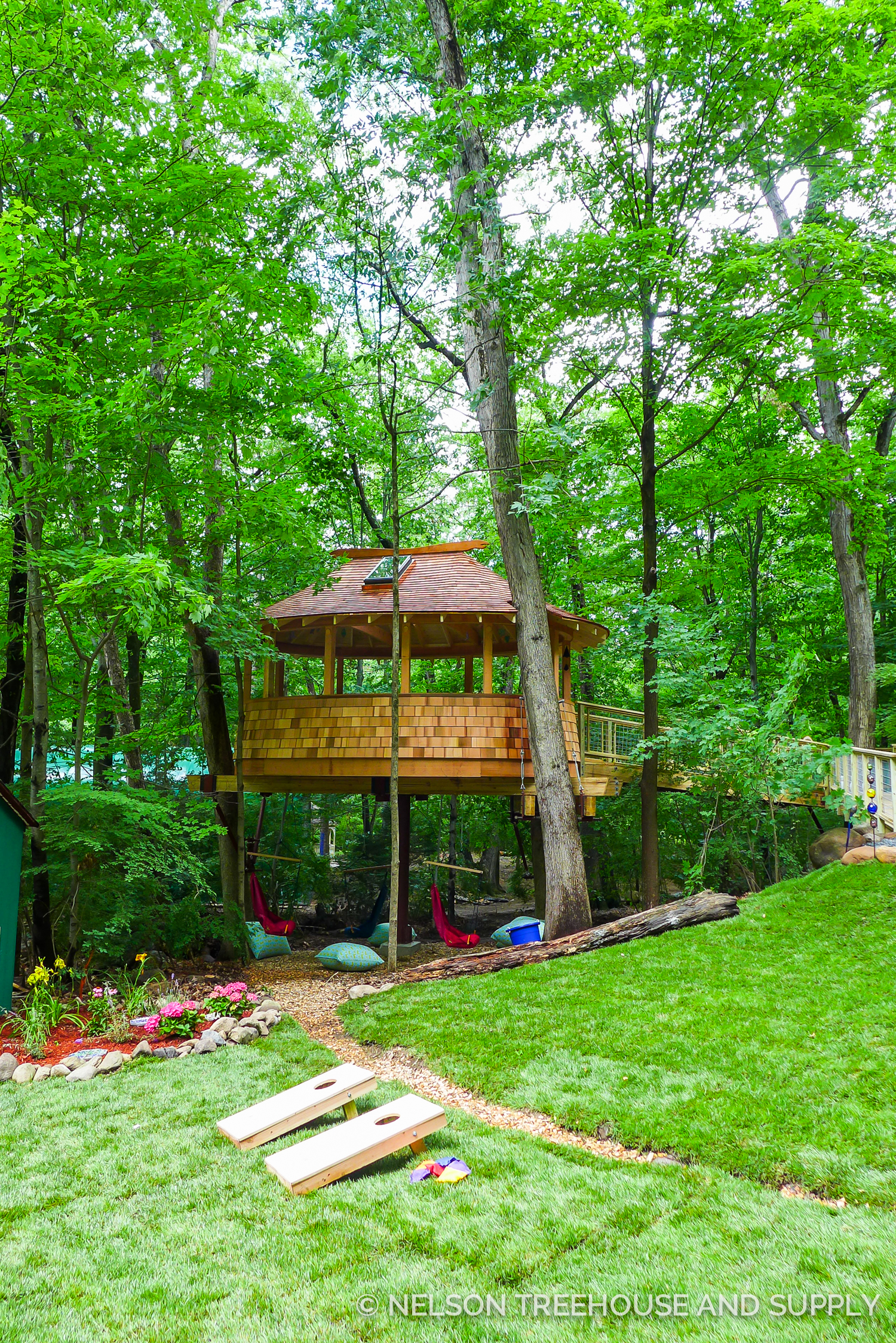 Campers have a 360-degree view of the lush forest from inside the treehouse. Treehouses are known for their freeing, rejuvenating, and restorative qualities, derived from their connection to nature and lofty height. Pete was honored to bring a bit of this carefree treehouse spirit to children who suffer from cancer.
An ADA-compliant ramp helps make this treehouse barrier-free.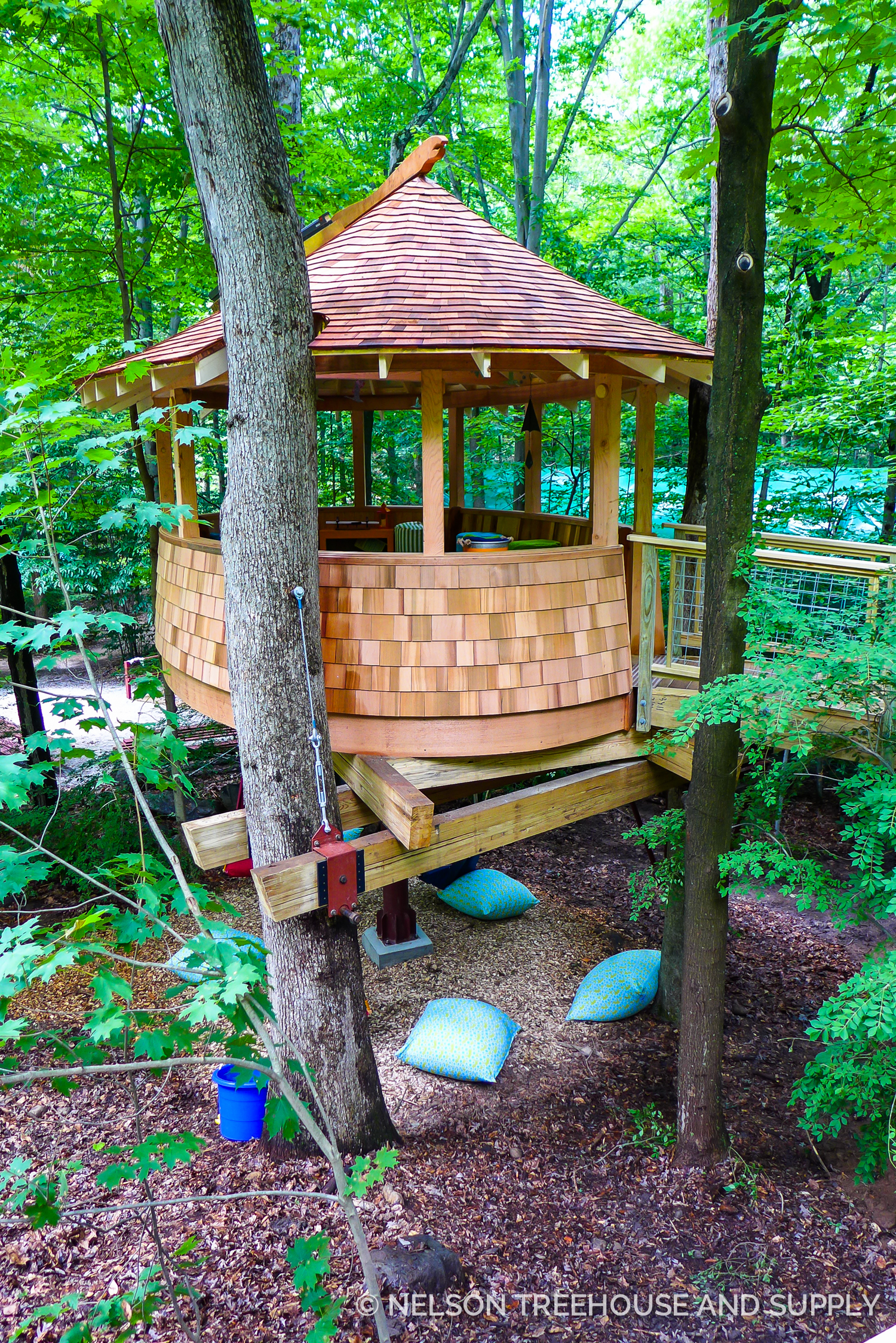 Warm-toned western red cedar shingles cover the exterior. For added flare, Pete and the crew topped the treehouse with a decorative ridgepole.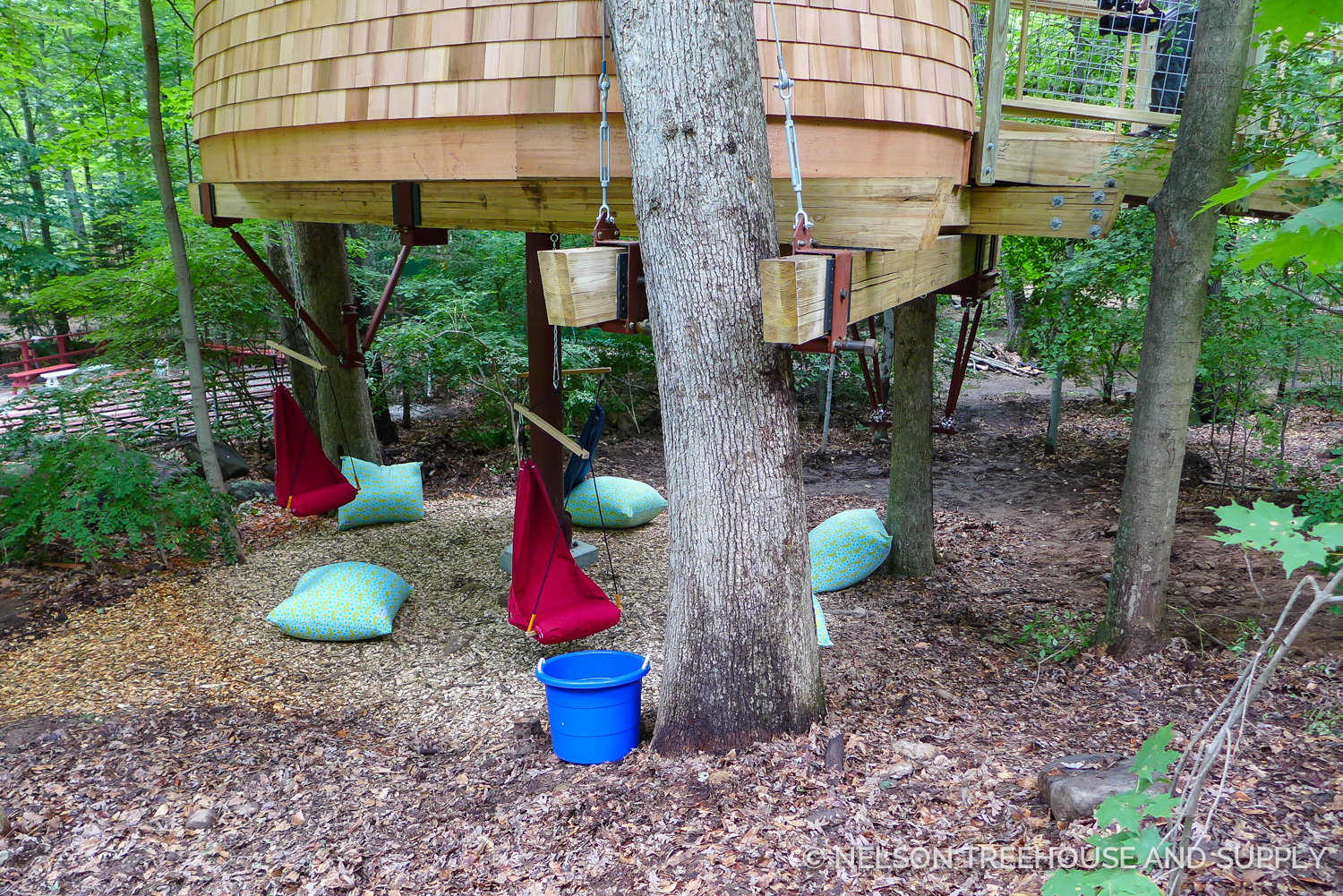 The underbelly of the platform is an additional play space, with swinging chairs hanging from beams and comfy cushions littering the ground.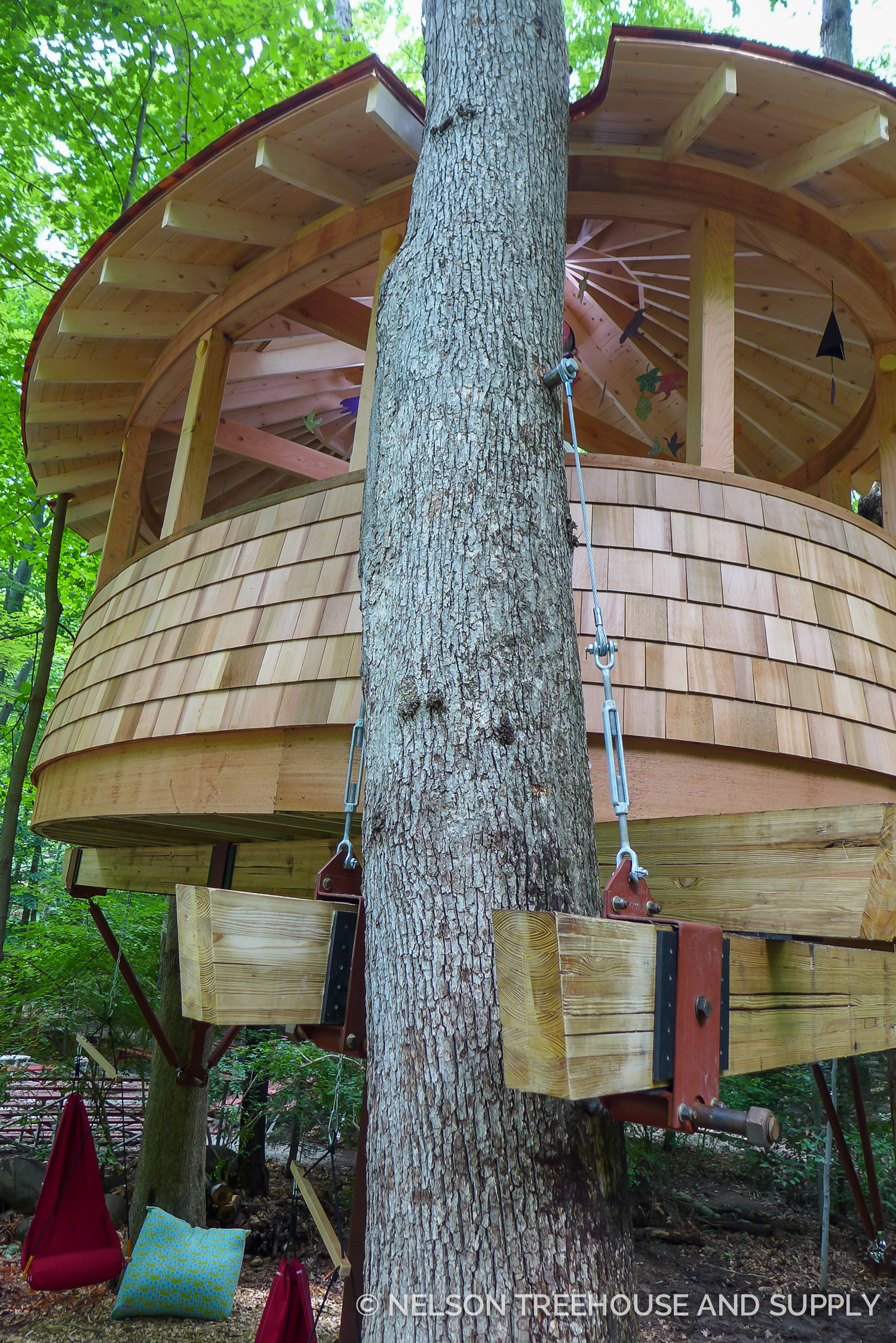 The crew installed ultra-high molecular weight polyethylene between beams and their metal brackets – these dense plastic pads allow beams to move with the trees without chafing against the metal.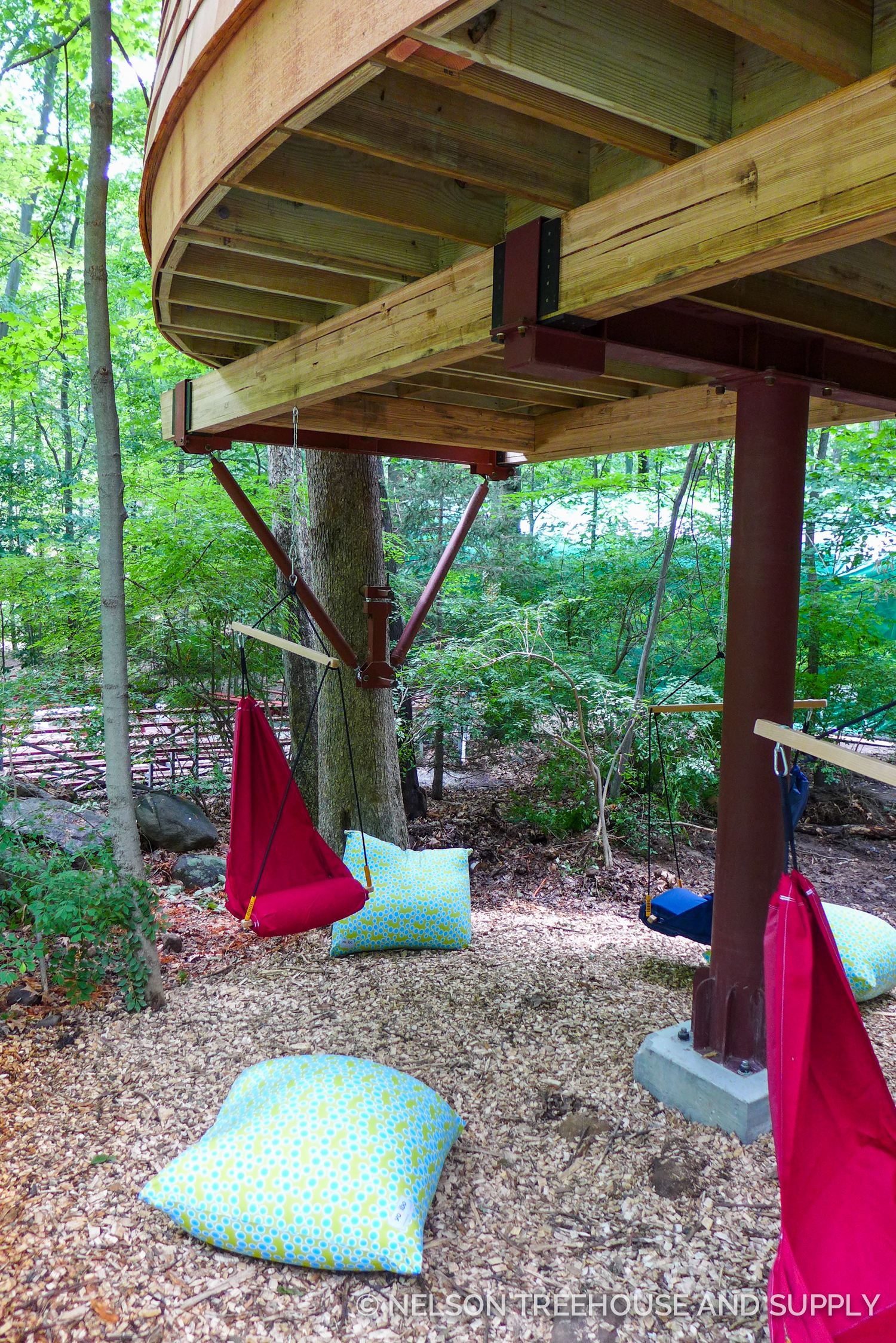 Heavy limb systems and a series of steel knee braces support the platform from the oak trees, while a metal post provides extra beefy support in the center.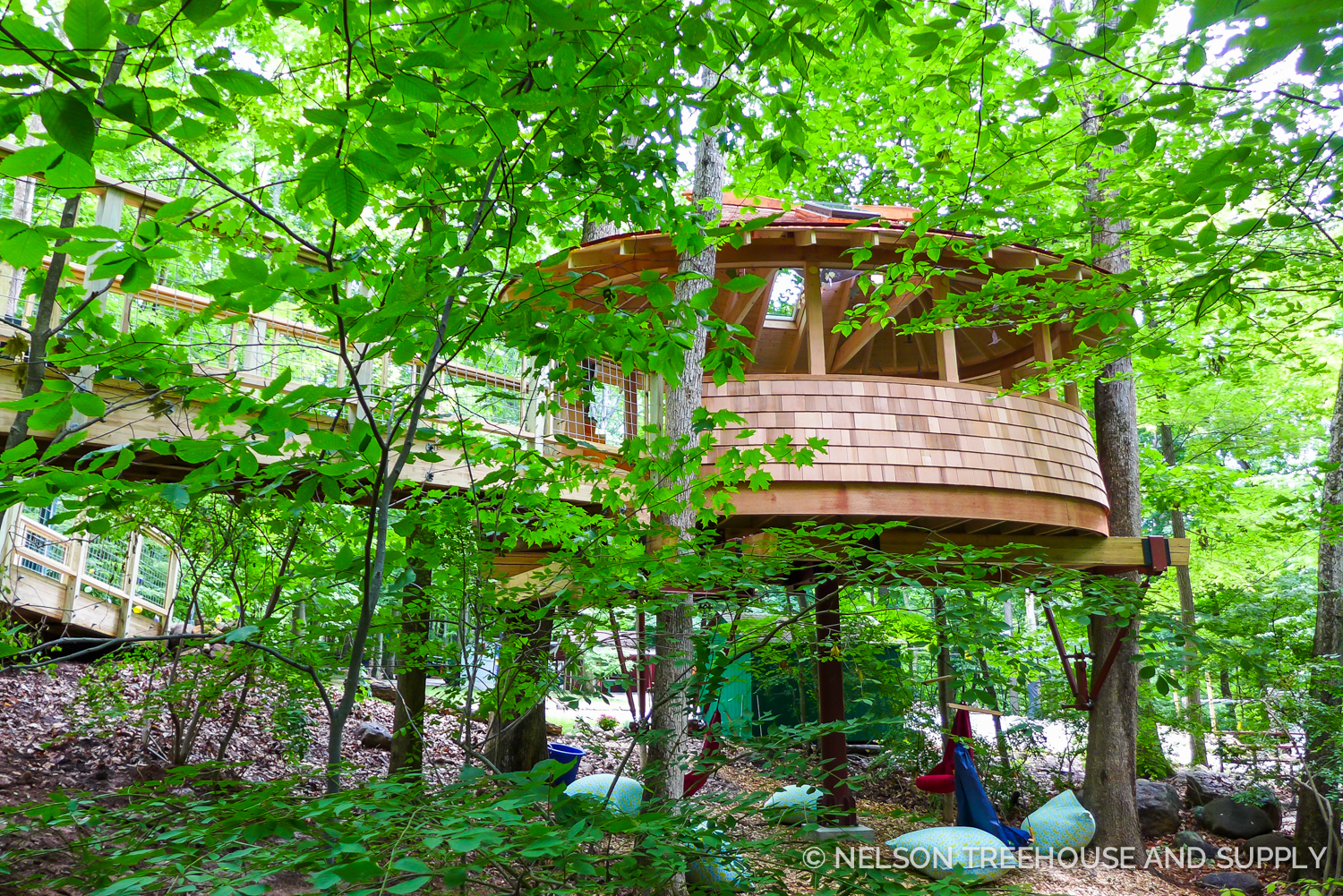 The treehouse roosts 13 feet off the ground.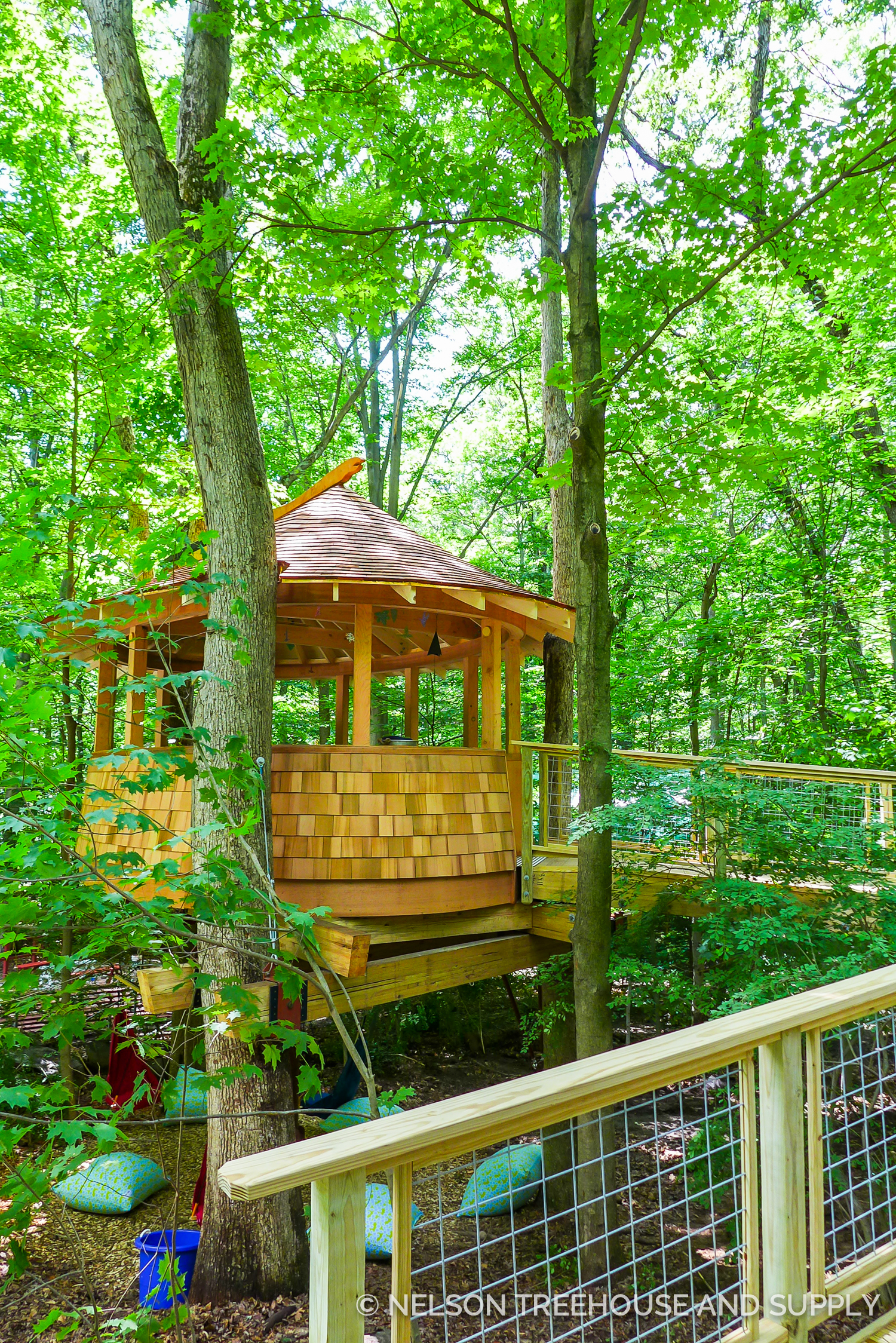 A 60-foot-long ramp lined with hog wire railing provides a safe and wheelchair-accessible route to the treehouse.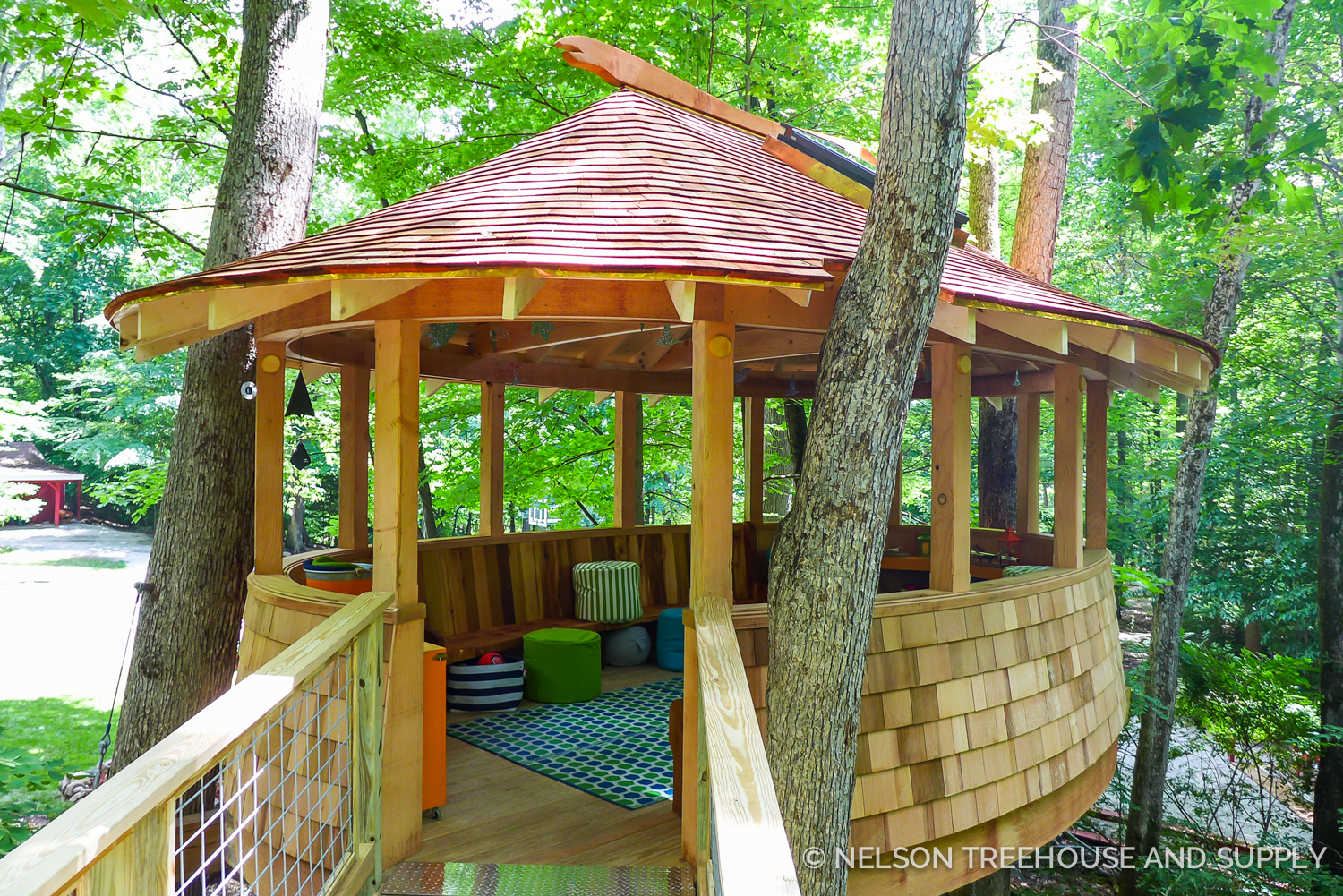 The curved, oval shape maximizes interior capacity and gives a friendly, welcoming vibe.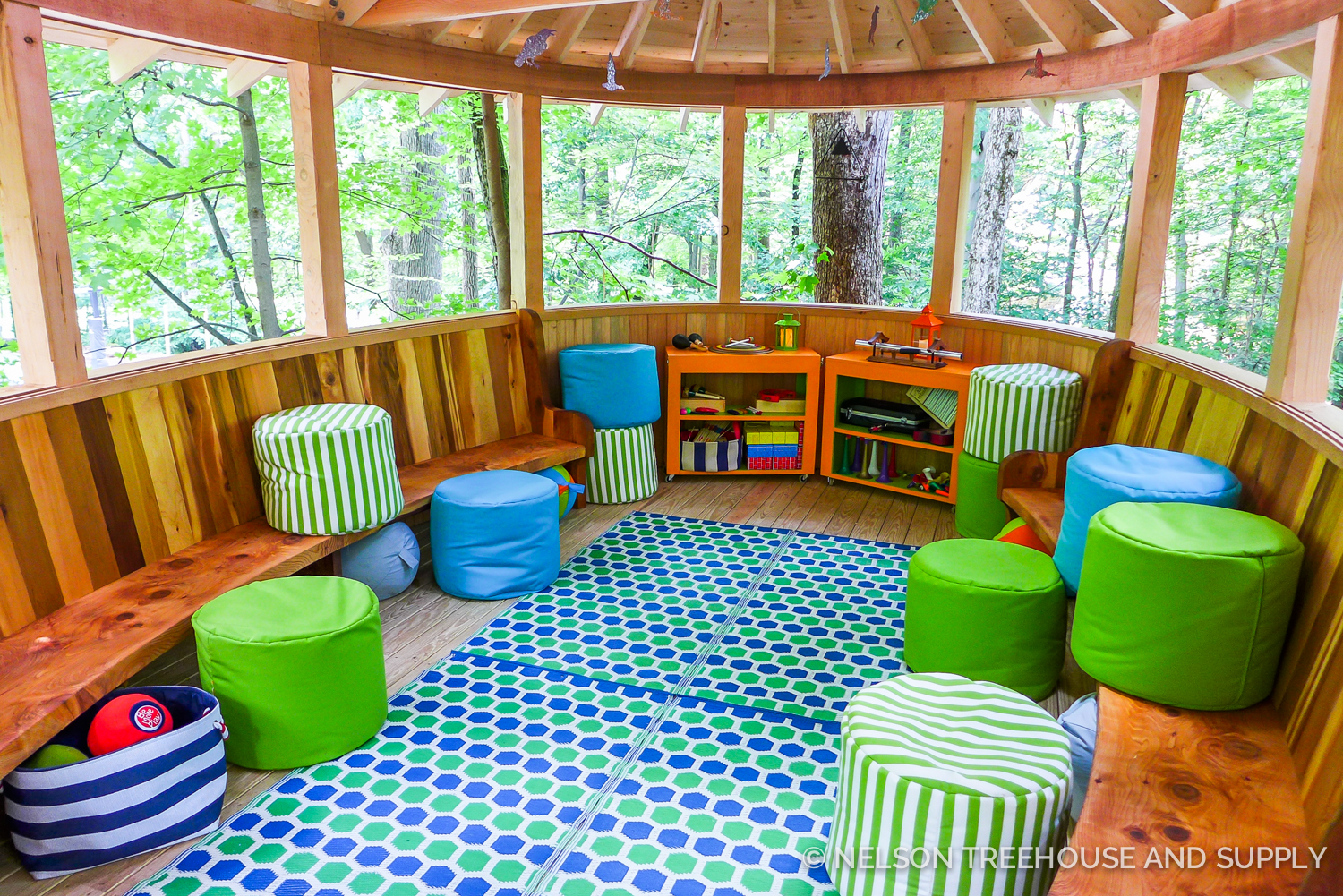 Built-in benches provide plenty of seating. The modular work tables in the back can be brought together for arts and crafts.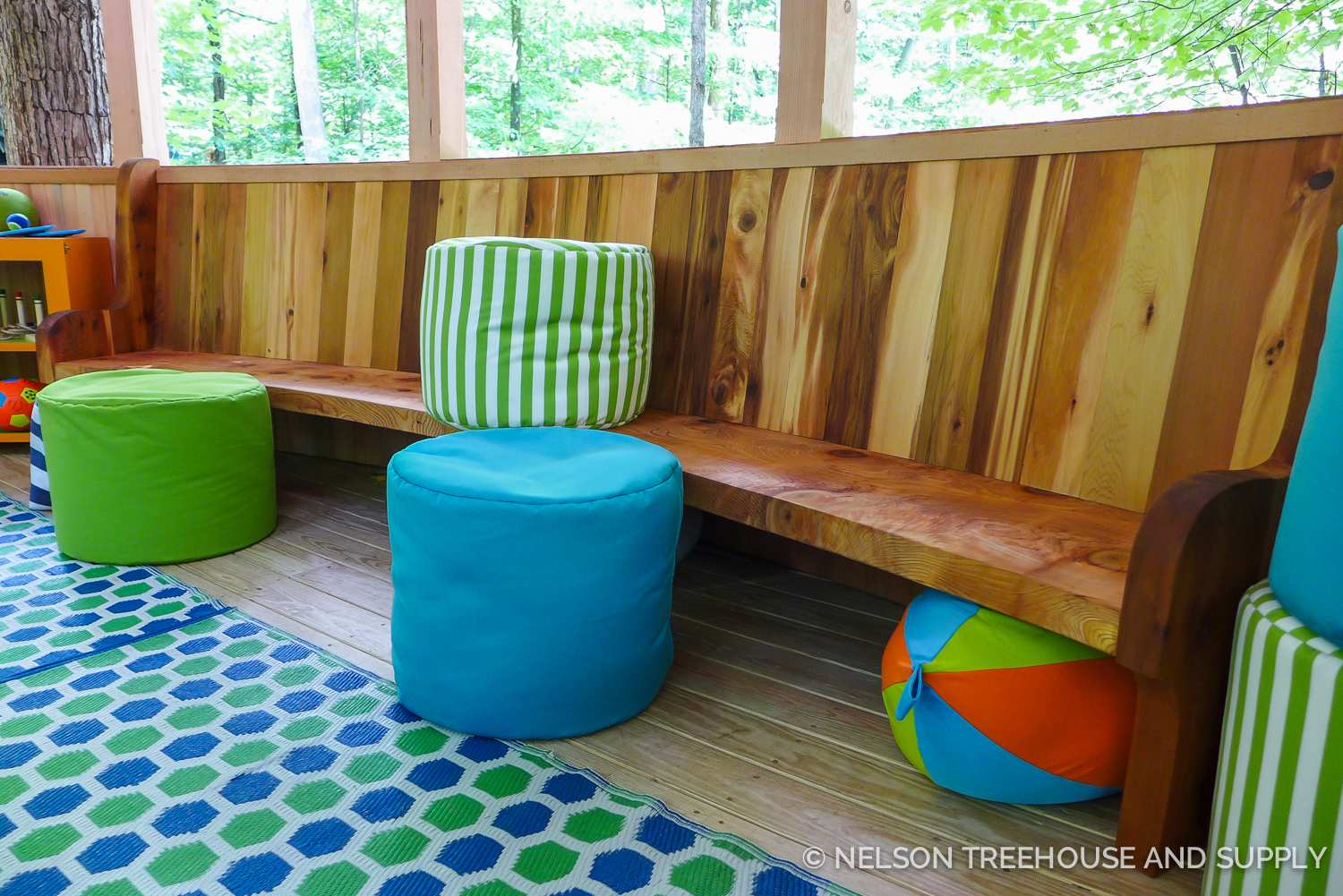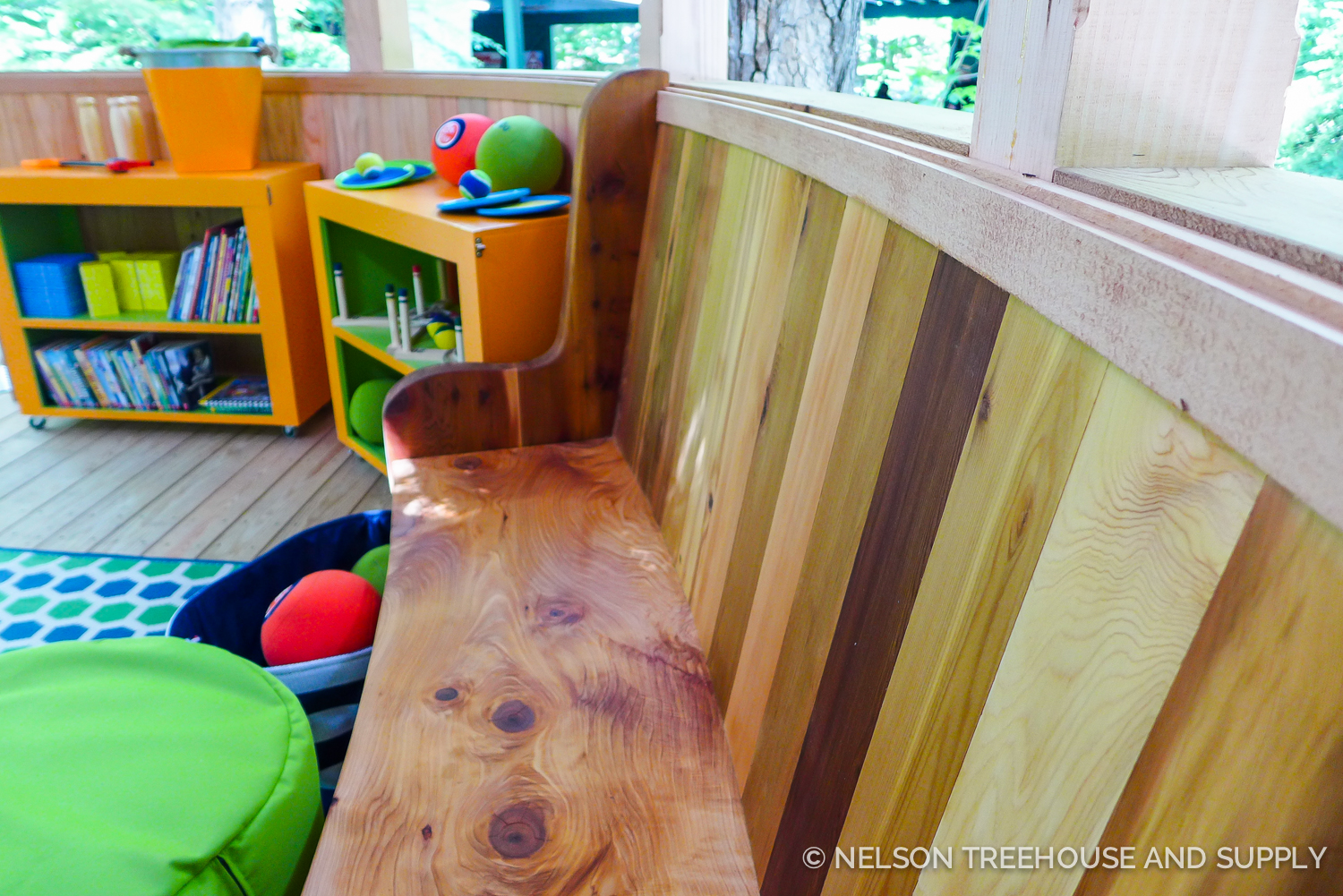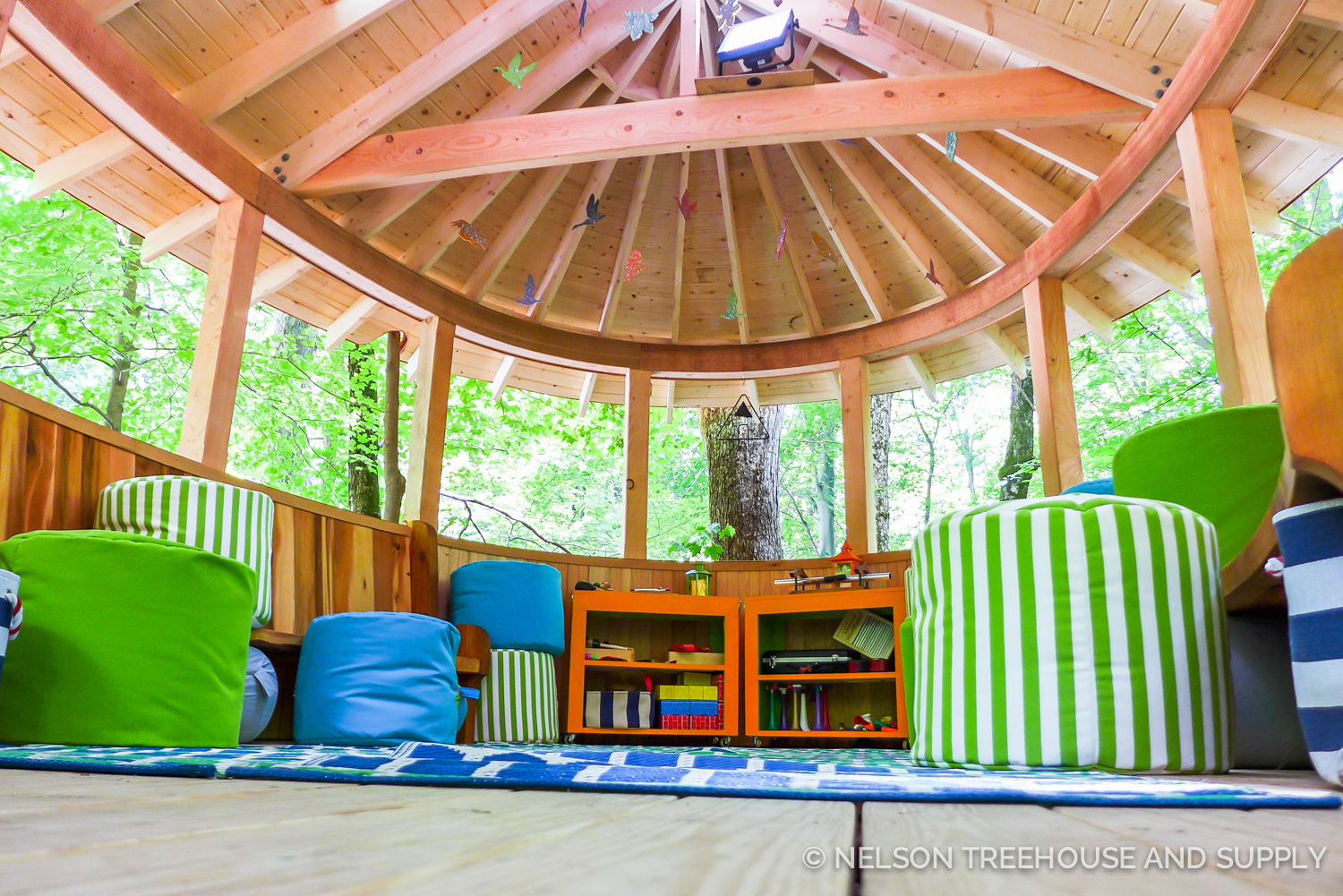 The open, gazebo-like structure puts kids directly in touch with nature.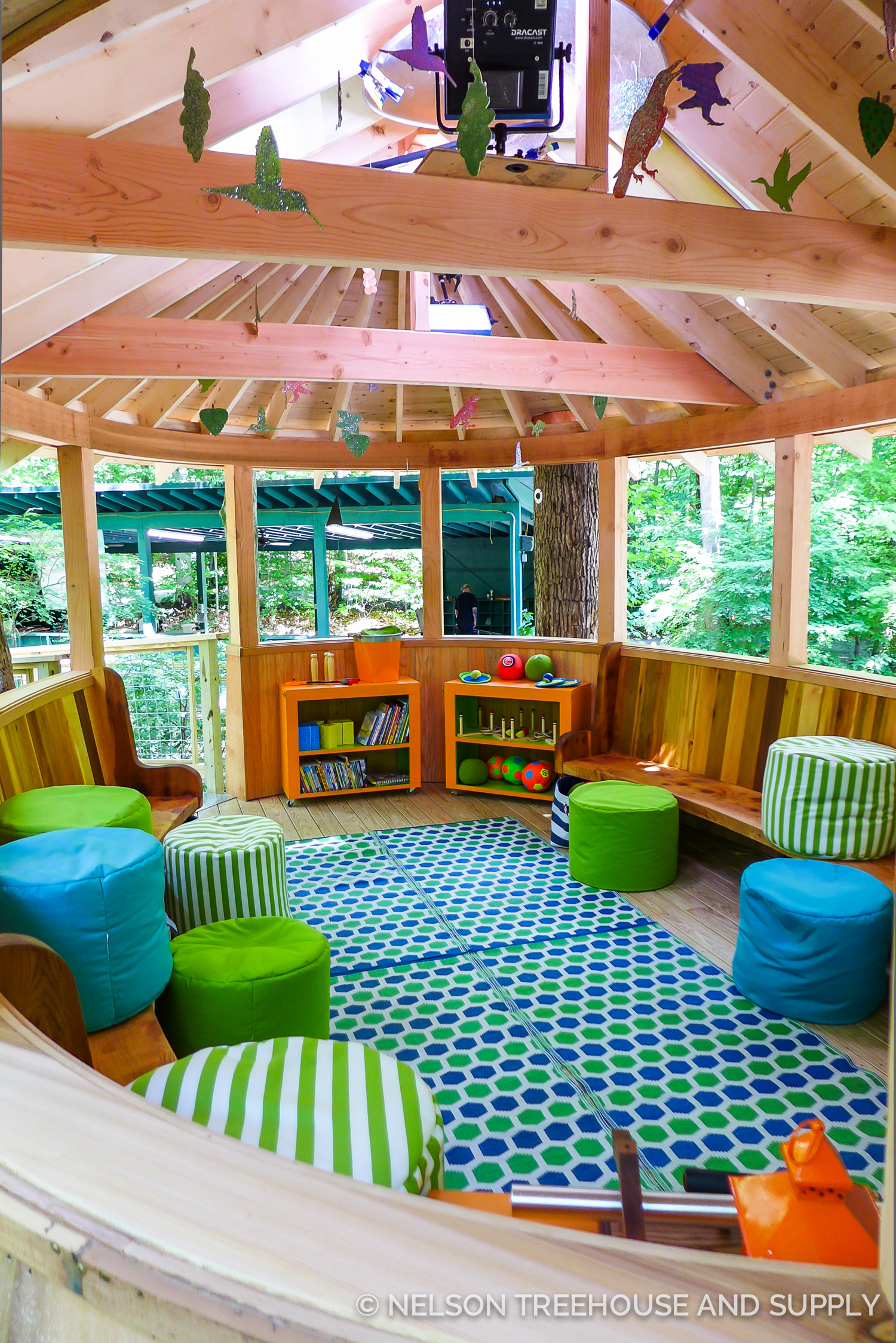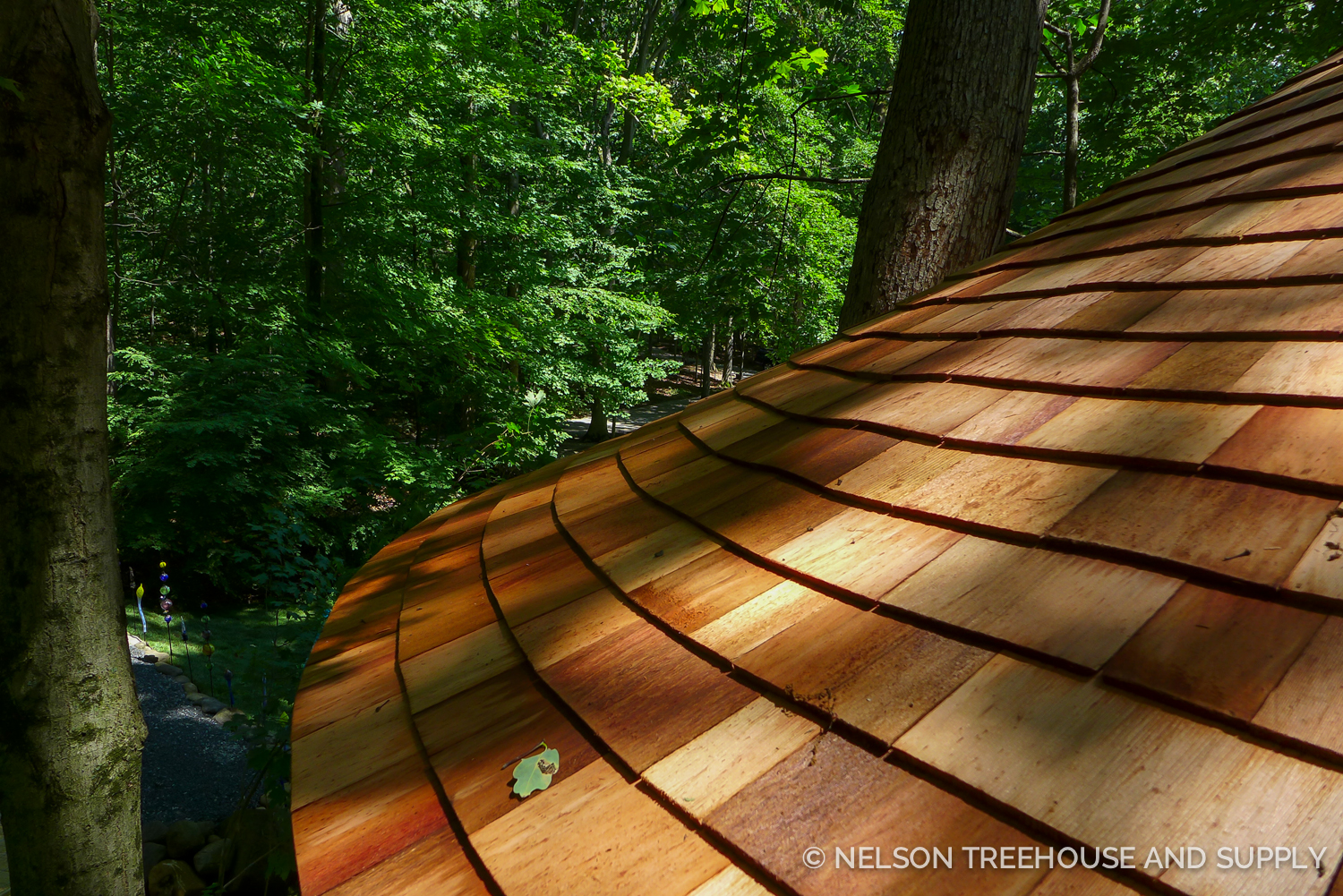 Building such a meaningful treehouse for these kids was a true privilege. Thank you, Sunrise Day Camp, for all that you do, and for having us for a very special treehouse build!
For another look at this treehouse, check out Animal Planet's Treehouse Masters video, below:
To stay updated on all things treehouse, please subscribe to our newsletter and follow us on social media.
To the trees!