Peter was hoping to surprise his wife, Kaling, with a treehouse to celebrate their 40th anniversary. Pete and his crew at Nelson Treehouse and Supply could not have been happier to bring Peter's romantic treehouse dreams to life! Built on the banks of a river in Michigan, this restful treehouse retreat includes a roomy deck, handcrafted water wheel, cozy living room, kitchen, master bedroom, sun room, and loft with enough beds to sleep all of Peter and Kaling's grandchildren.
Kaling was overjoyed at Peter's treehouse anniversary gift! After all, what's more romantic than a treehouse?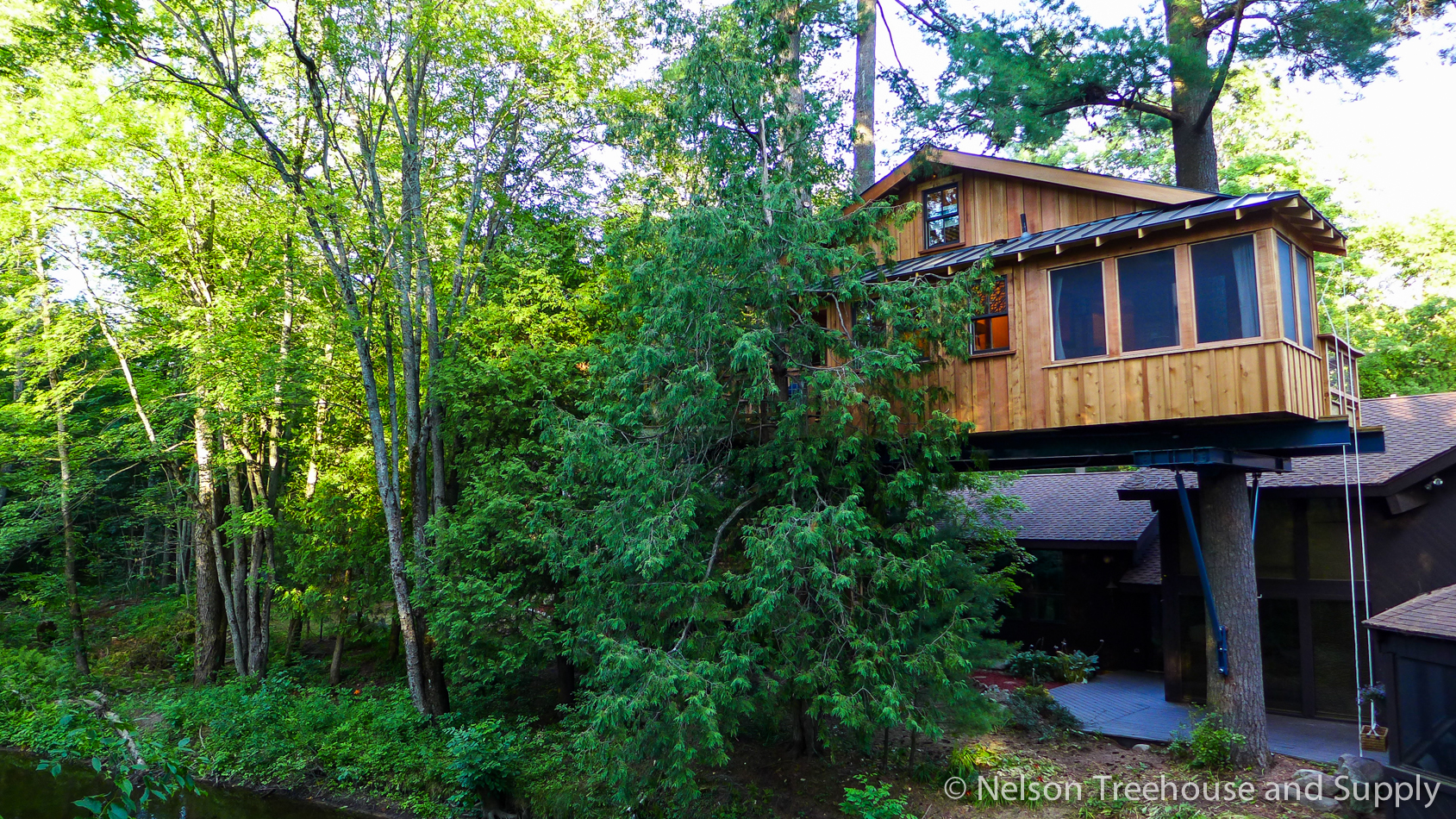 This treehouse is nestled in a vibrant forest on the banks of a river in Michigan.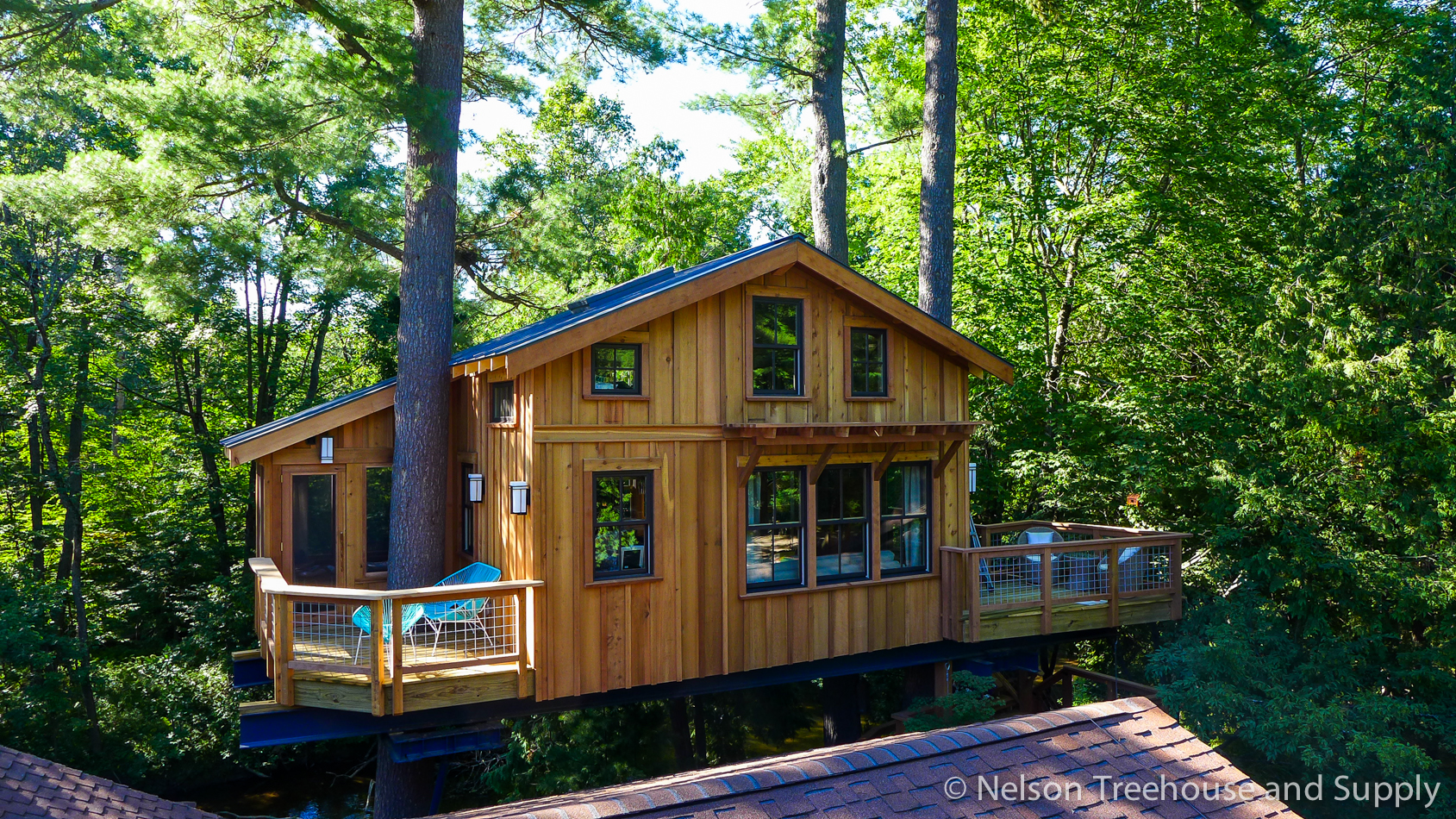 The treehouse is directly adjacent to Peter and Kaling's ground house, and is easily accessible via a sturdy stairway.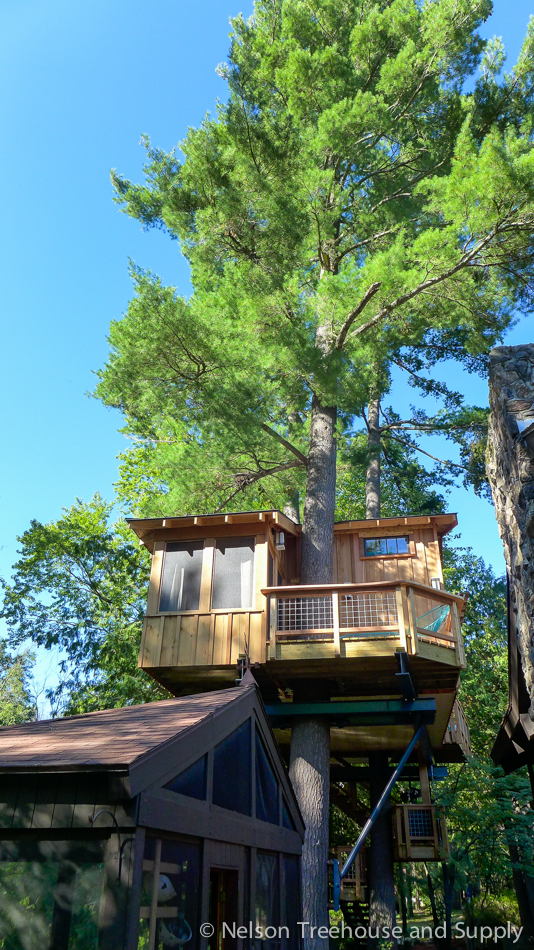 Three strong white pines host this treehouse. As for hardware, Pete and his crew used a series of large TABs to secure the treehouse to the trees.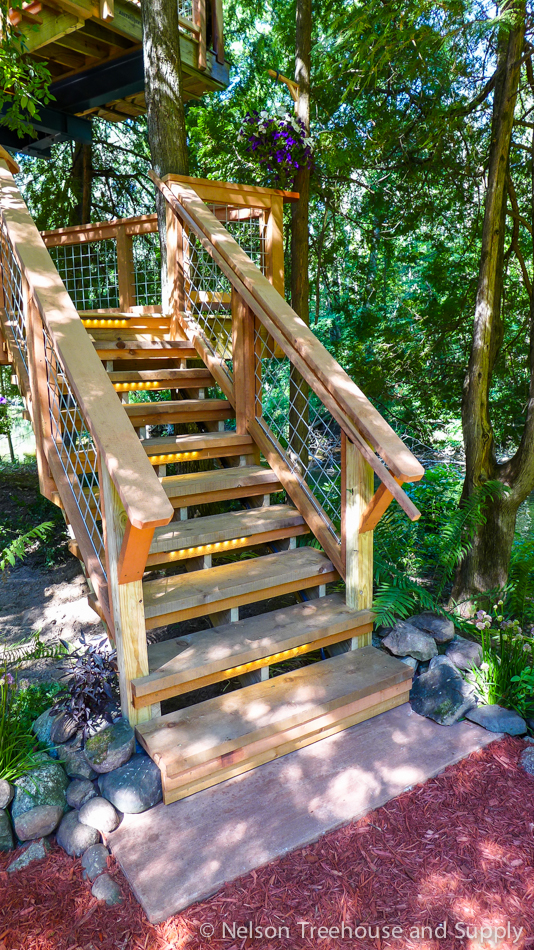 The stairway is illuminated with subtle lights under each step, making nighttime trips to the treehouse much safer.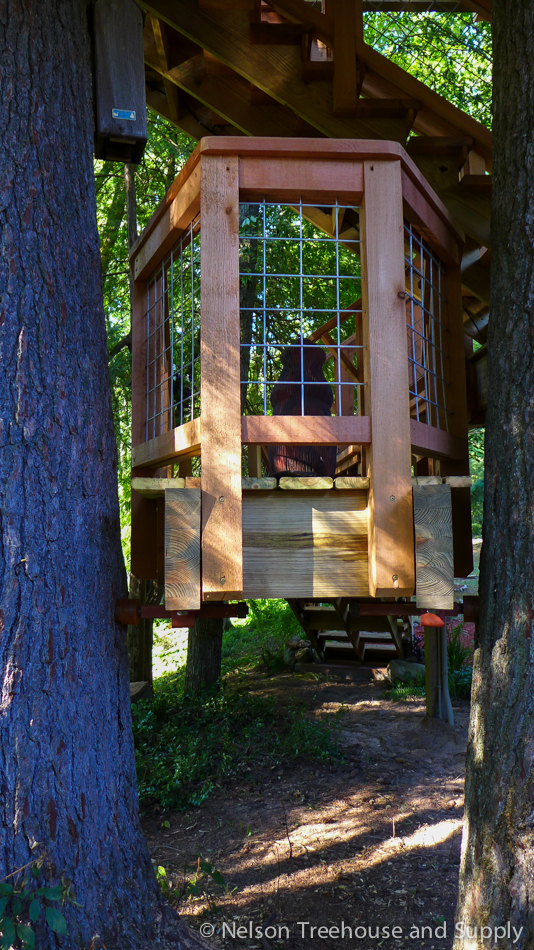 Hog wire deck panels provide an airy but sturdy barrier around the stairs and deck. To learn how to build your own hog wire deck railing, check out our DIY tutorial!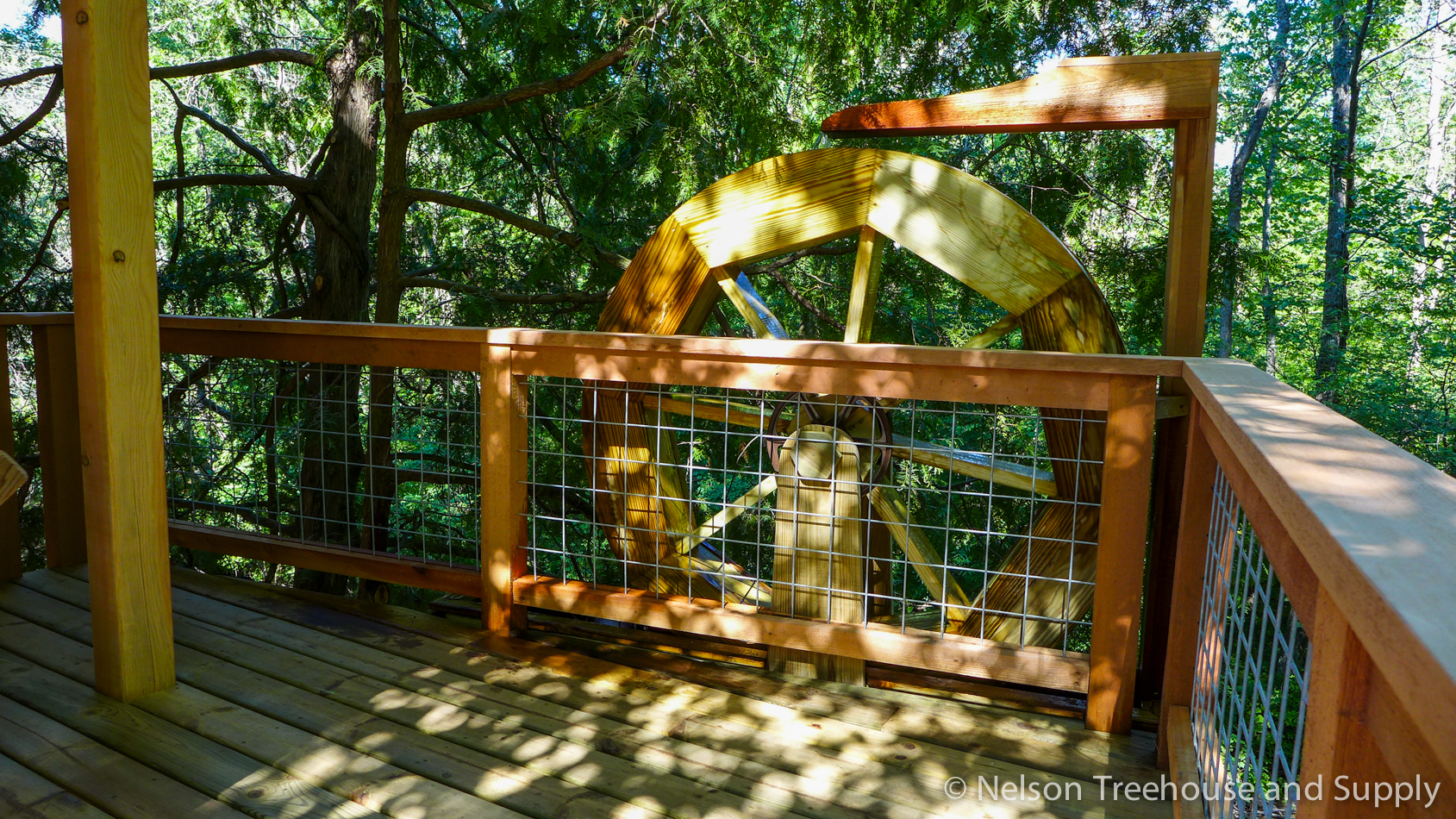 On the deck overlooking the river, Pete and his crew built a handcrafted water wheel for Kaling.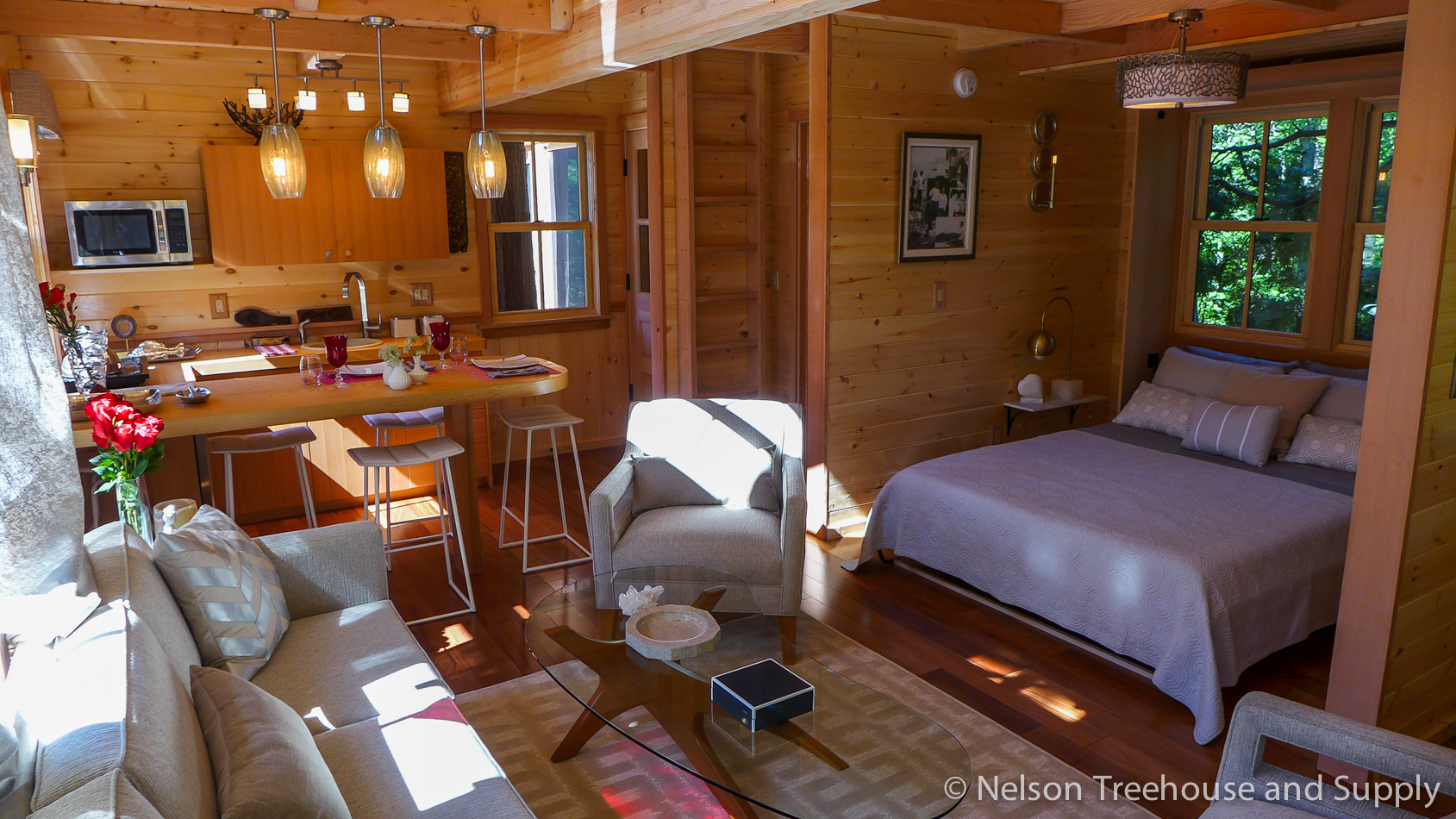 The spacious living space holds mid-century modern furniture, a cozy bedroom nook, and sunny views of the river below.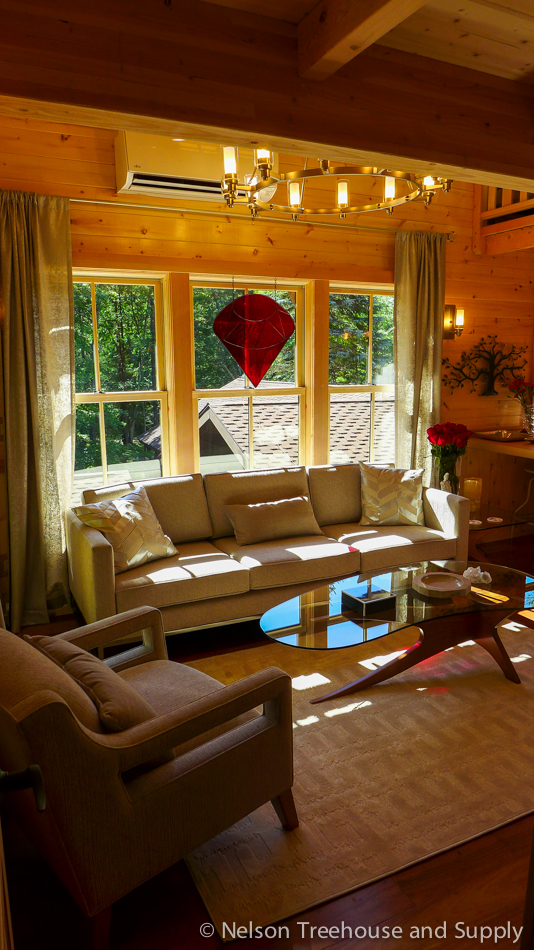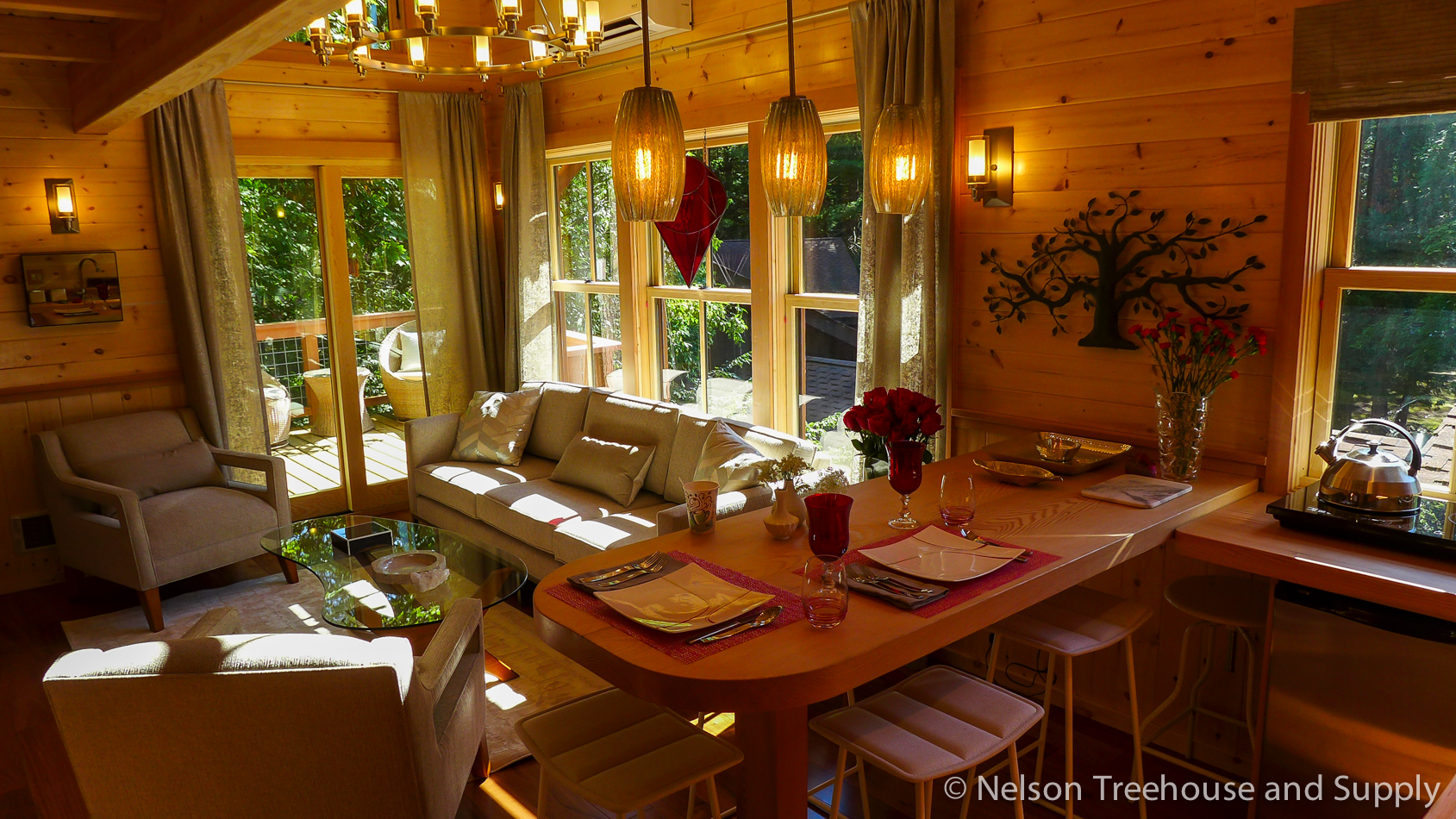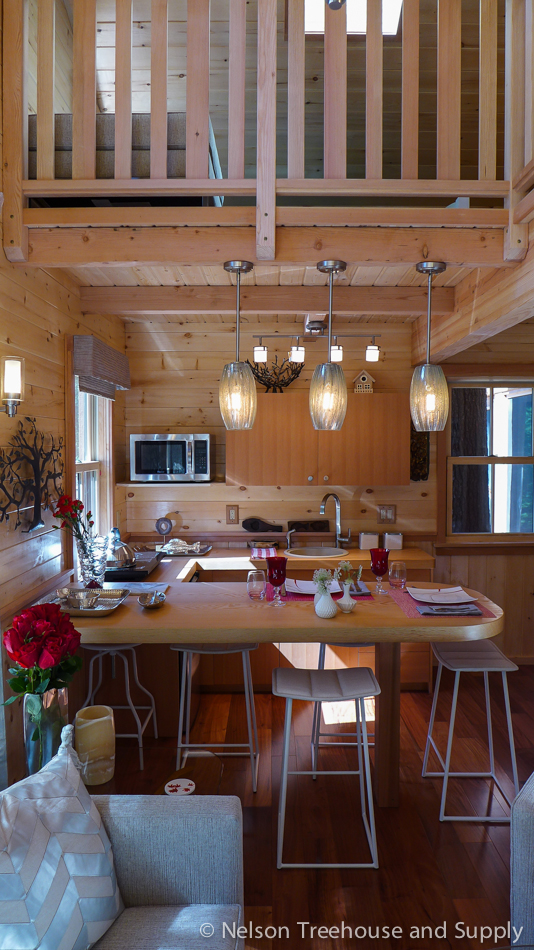 High ceilings give the treehouse a sense of grandeur and openness.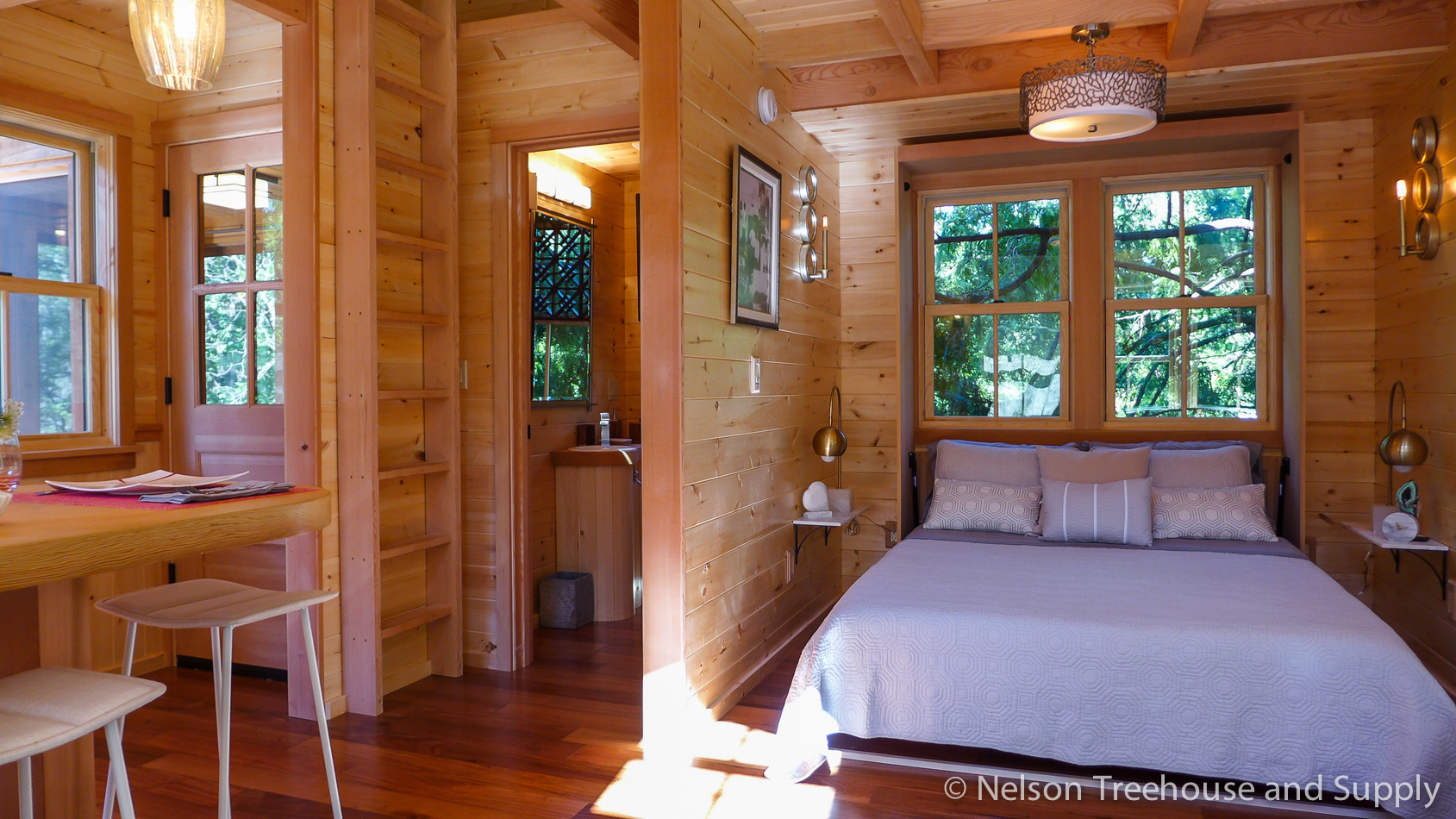 Can you spot the almost hidden ladder that leads up to the kids' loft?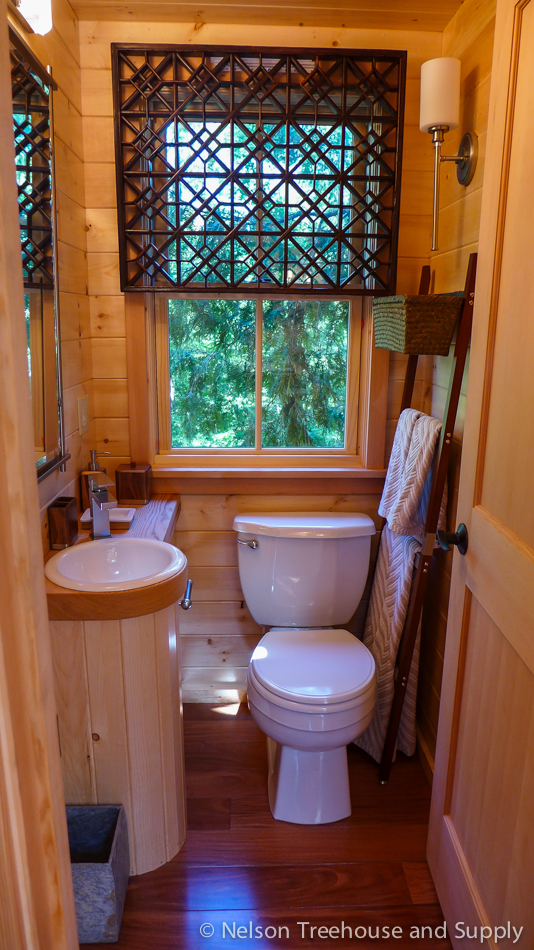 Even the bathroom has views of the river!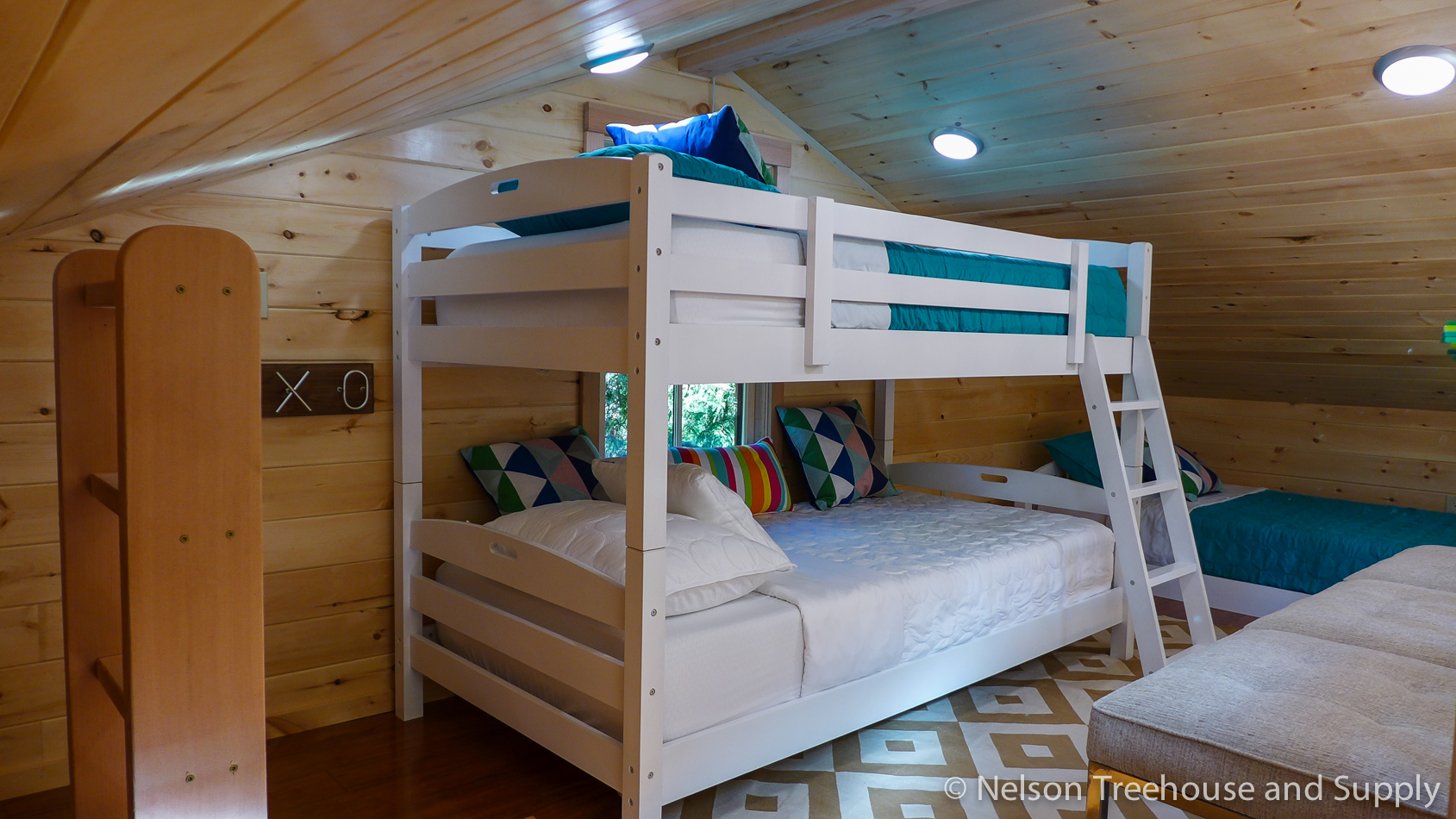 The loft holds four beds and plenty of play space for Peter and Kaling's grandkids.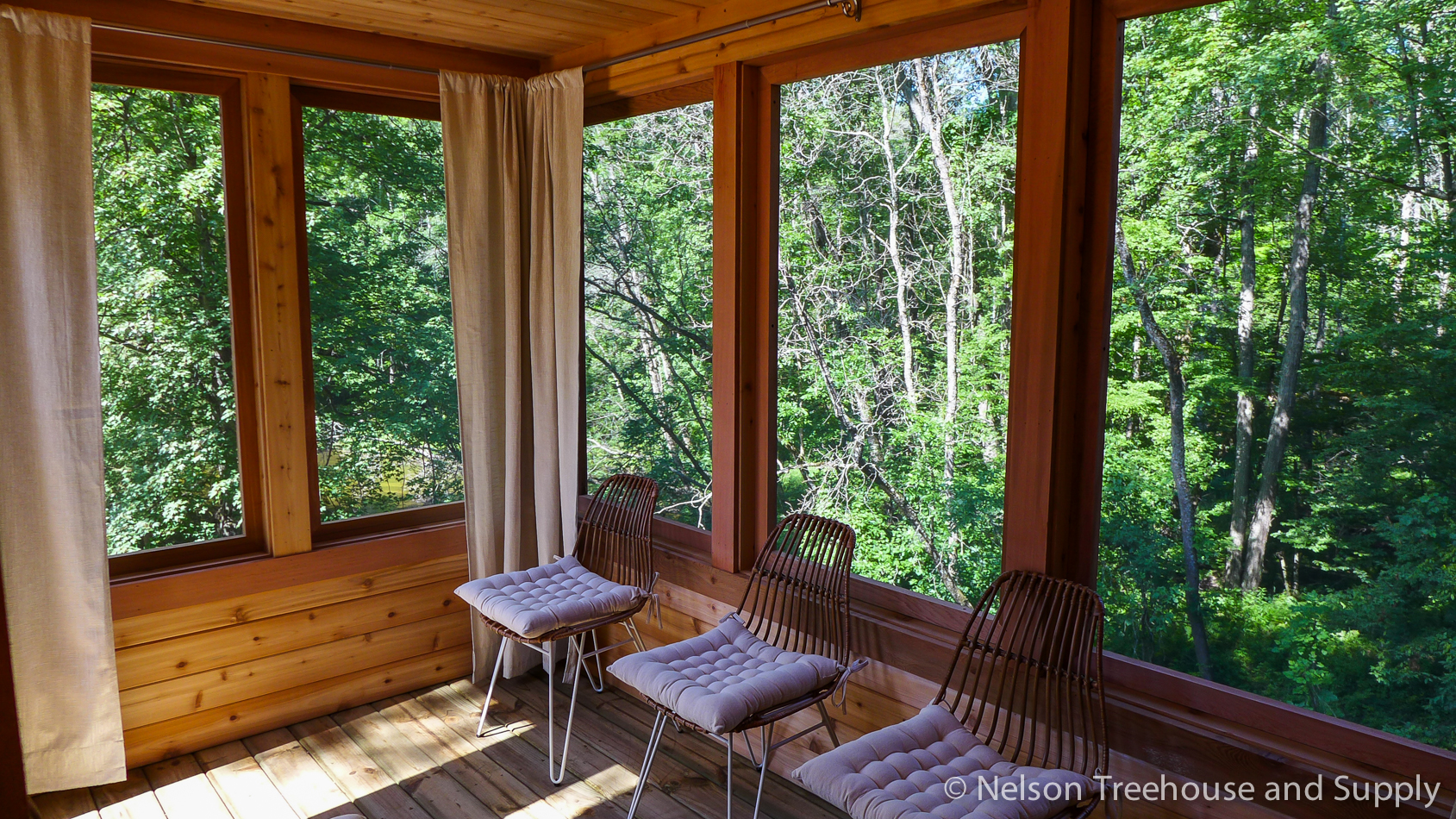 Large windows in the sun room frame spectacular views of the surrounding forest and river.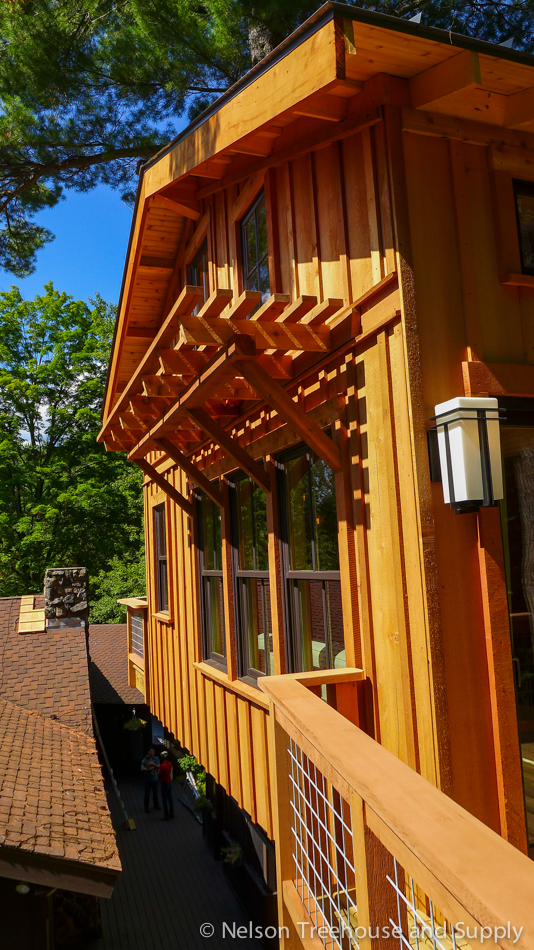 Cedar wood on the facade seems to glow gold in the afternoon sunshine.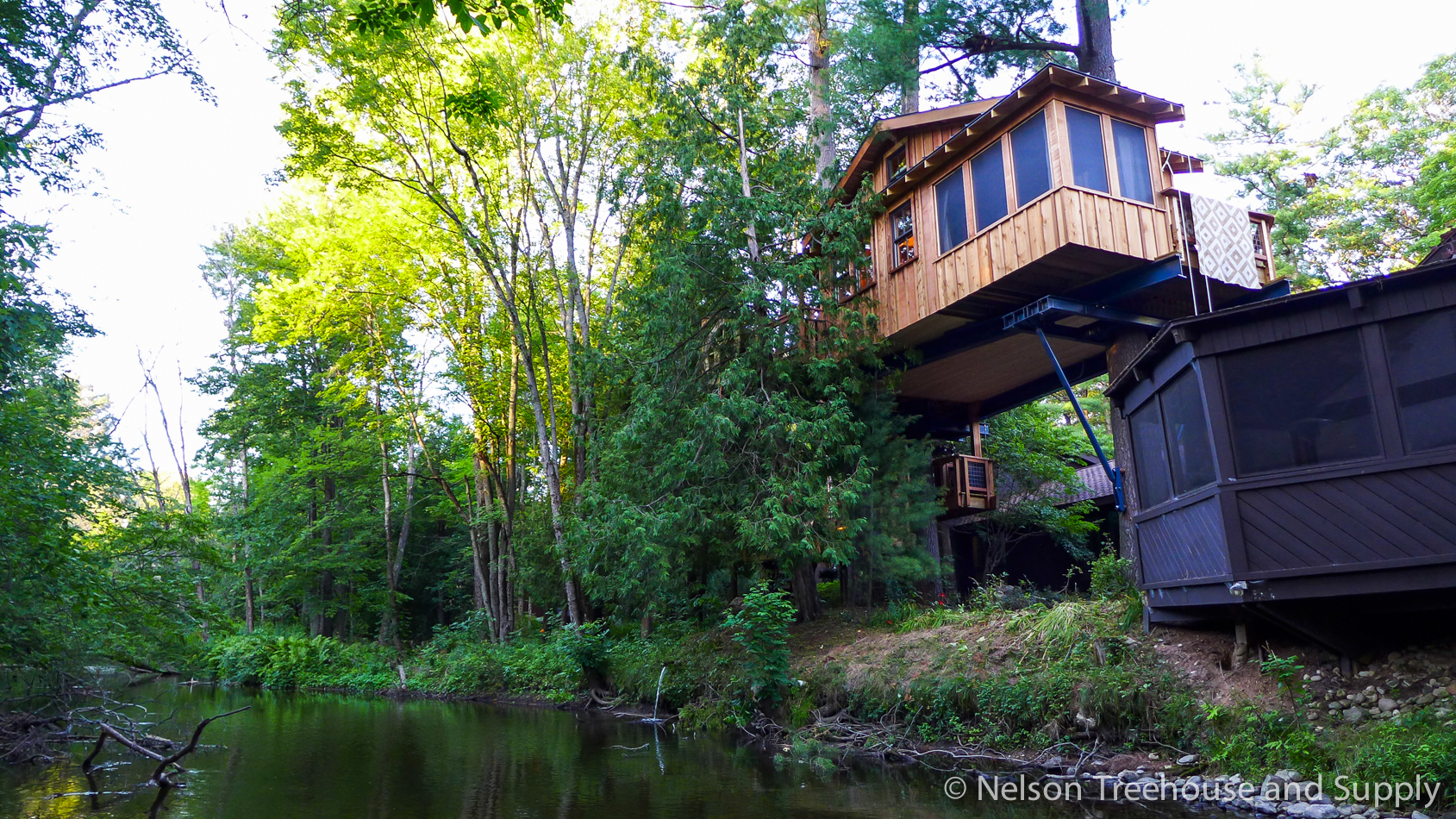 Pete and the crew had a wonderful time building for Peter and Kaling, and wish the couple many more years of happiness and love in the trees!
Want more of the Swiss Family Surprise treehouse? Watch Animal Planet's Treehouse Masters Behind the Build video below.
What's your favorite part of the treehouse? Who else wishes their partner would build them a treehouse for an anniversary? Let us know in the comments below, and join our mailing list to stay updated on treehouse tours.
To the trees!