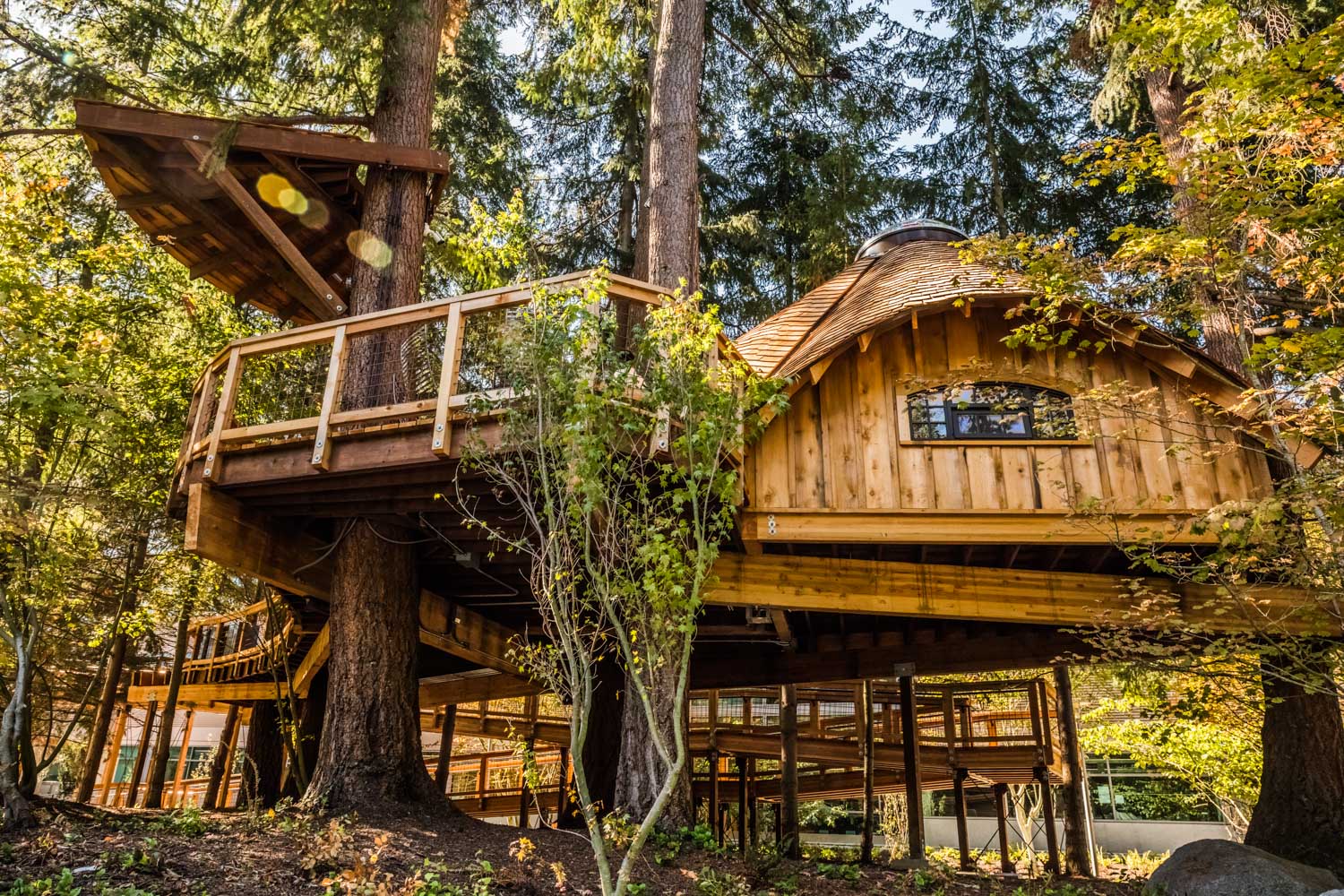 Photo Courtesy of Microsoft.
It was a delight to take to the trees at Microsoft's corporate headquarters in Redmond, Washington to build three treehouse work spaces for their employees. With two covered meeting rooms, ample deck space, and a lofty crow's nest, these treehouses bring employees into nature for improved focus and creativity.
Read on for fun facts about our techie treehouses on the Microsoft campus: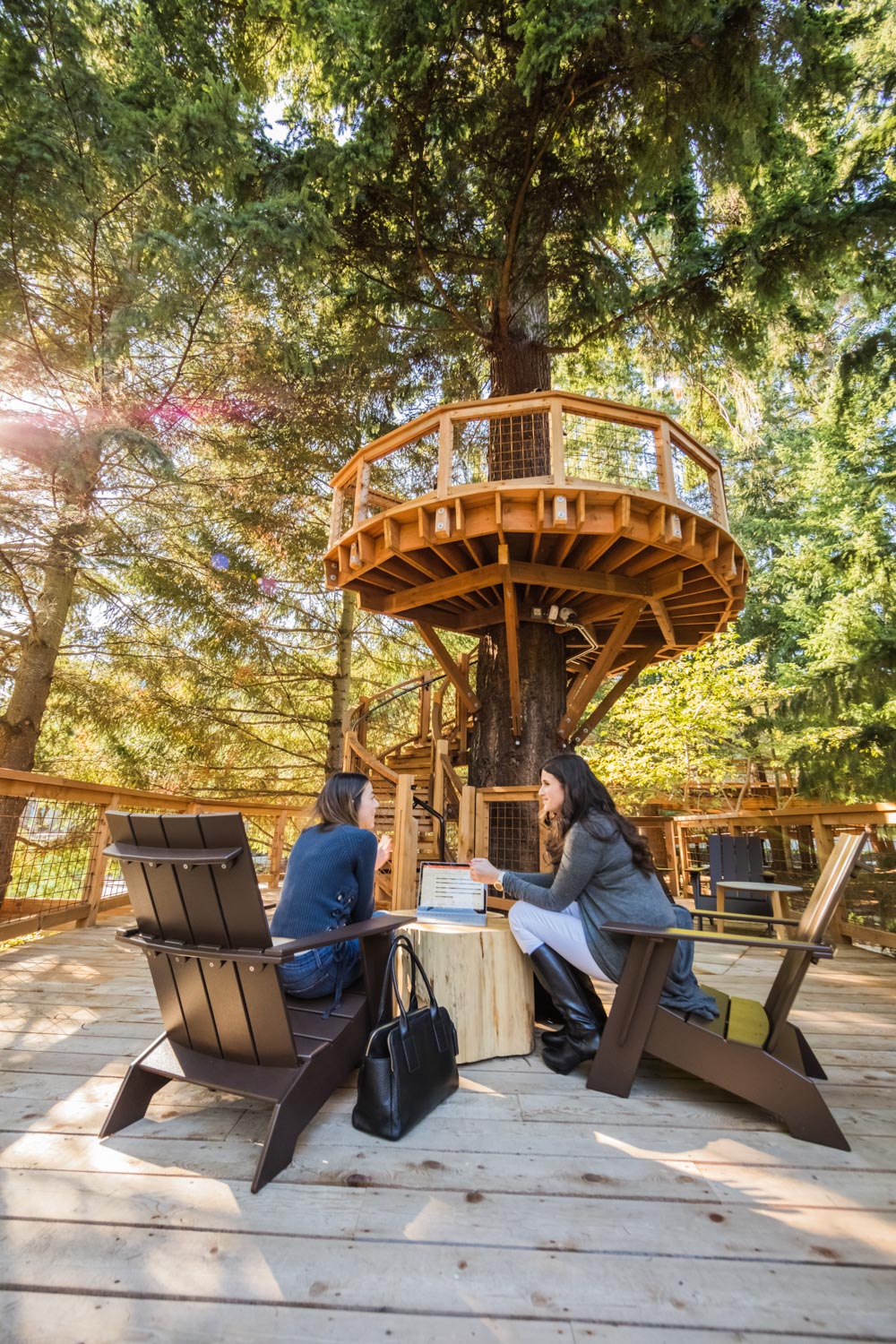 Photo Courtesy of Microsoft.
The treehouses range in height from 12 to 16 feet above the ground and offer sweeping views of the surrounding courtyard.
A grove of Douglas fir trees supports the treehouses. Their location was once the site of a wood mill.
The decking, railing, shingles, slab benches, and live-edge bar tops are all made of western red cedar. This imbues the treehouses with a distinctive, fresh aroma.
A spiral staircase leads up to the crow's nest viewing platform.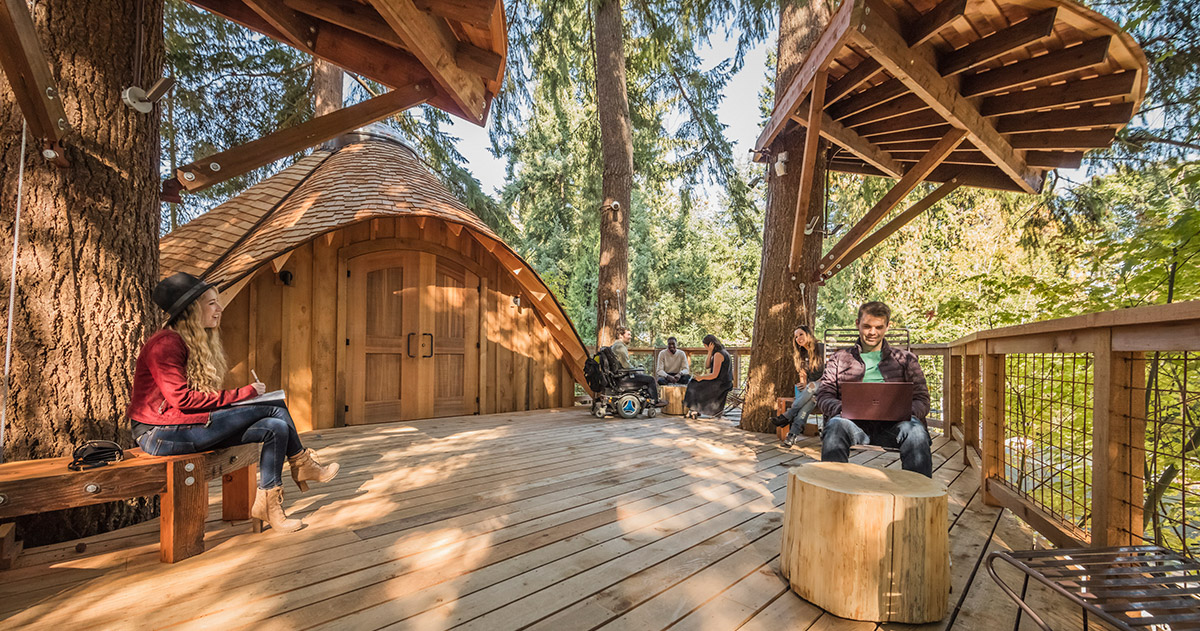 Photo Courtesy of Microsoft.
In total, the treehouses contain over 2,000 square feet of combined deck space and covered areas.
Siding for the treehouses is made of reclaimed wood from floating house logs that once resided on Lake Union in Seattle. The tongue-and-groove flooring is also made of reclaimed wood. Using reclaimed wood resonates with the spirit of treehouses as it is an environmentally sustainable practice and endows the structures with a beautiful sense of local history!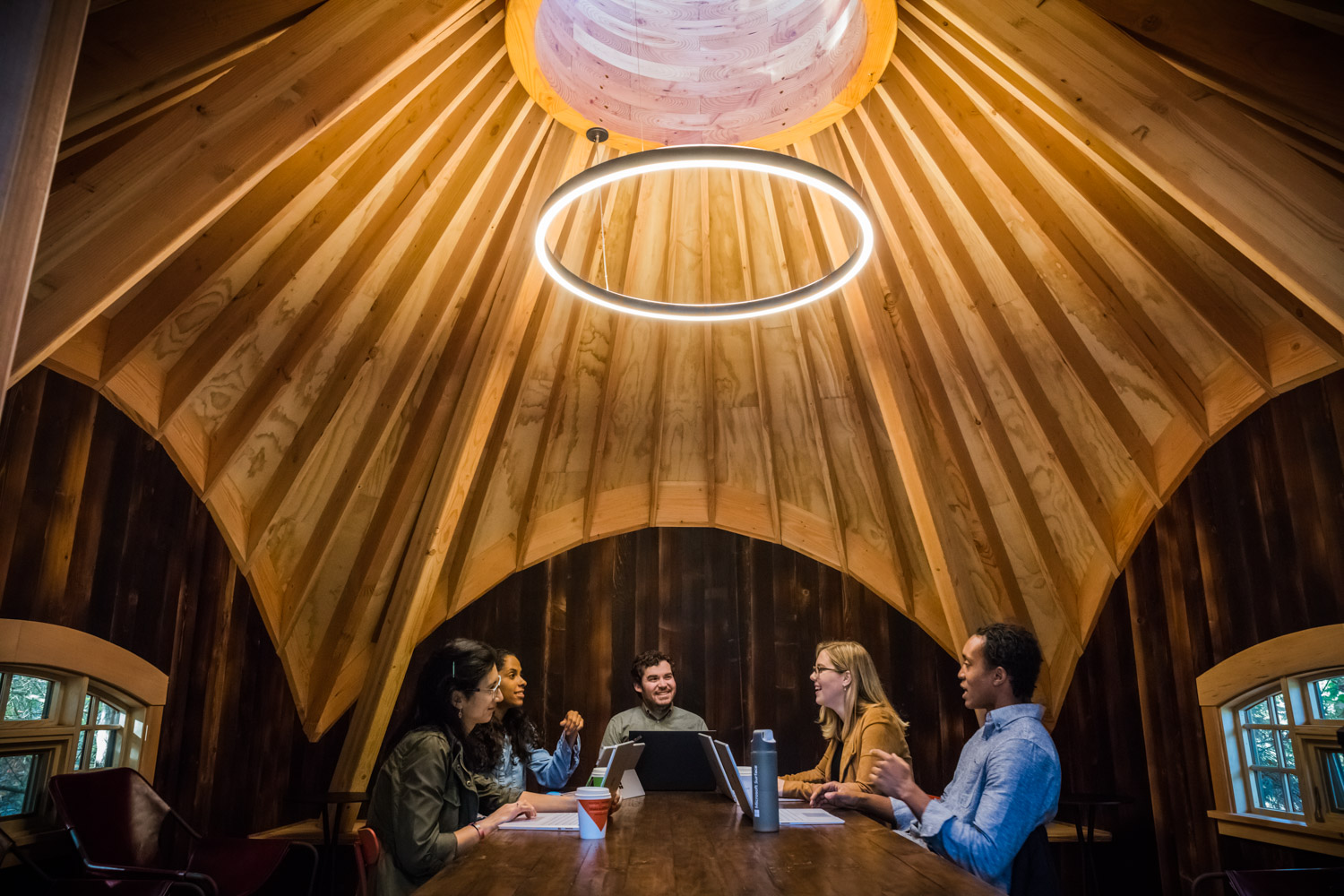 Photo Courtesy of Microsoft.
The first, meeting-space treehouse has a clover shape and is topped with a round skylight. Employees access this treehouse via a 250-foot ADA-compliant ramp.
A Japanese wood-burning technique called "shou sugi ban" was applied to the cedar paneling inside this meeting-space treehouse. This gives the wood a natural finish and a deep, smoky hue.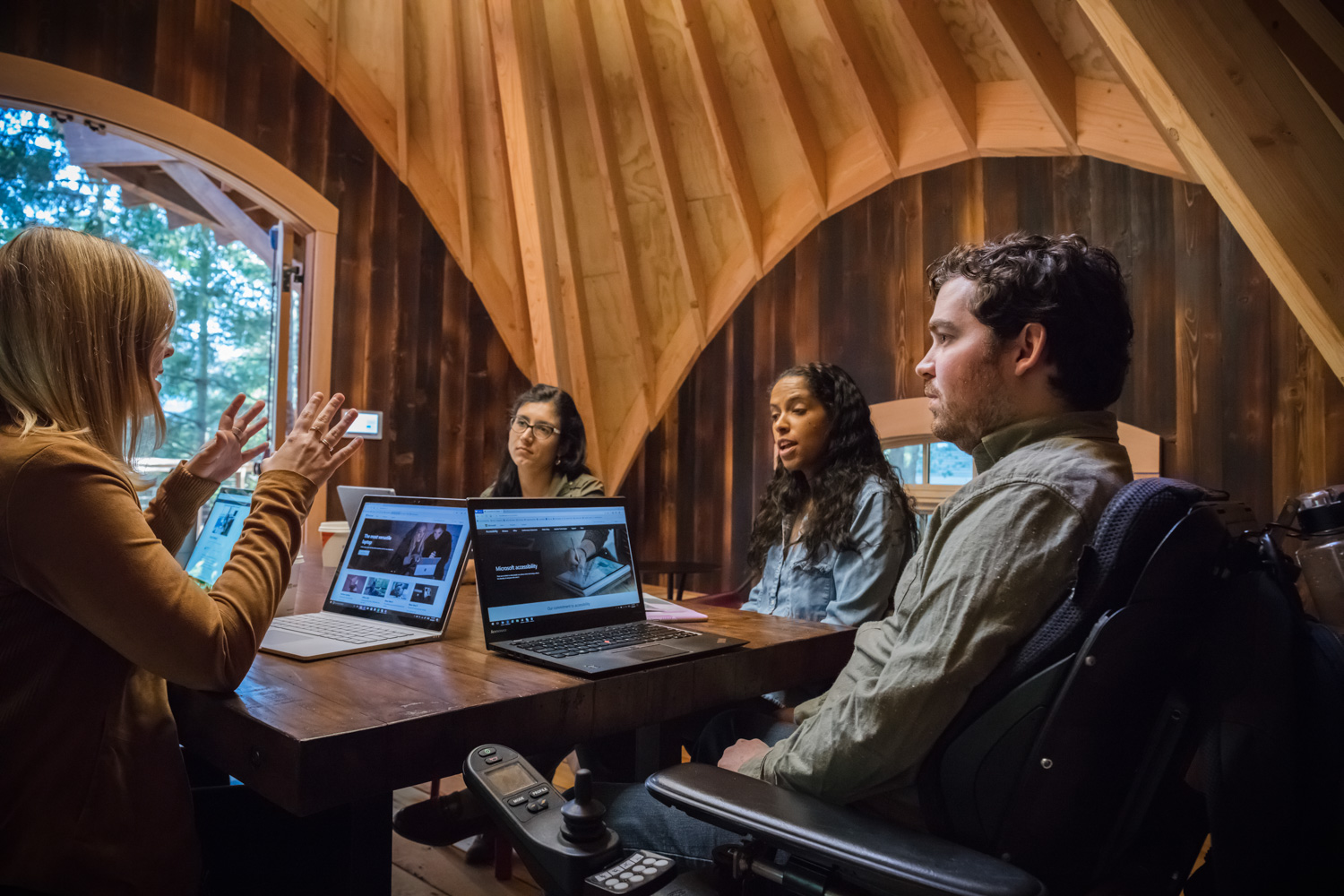 Photo Courtesy of Microsoft.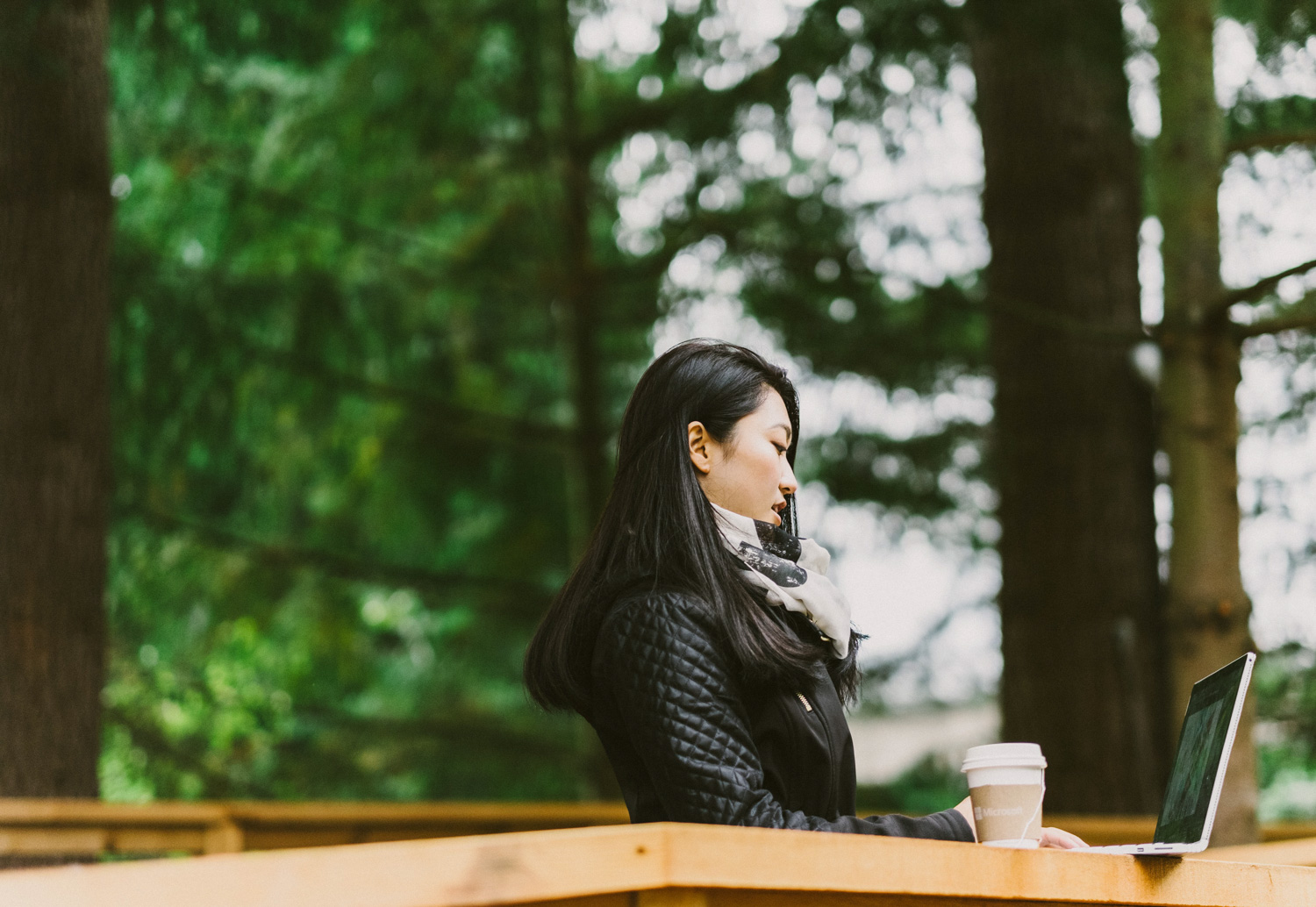 Photo Courtesy of Microsoft.
Wi-Fi is available throughout the treehouses, as are outlets for charging.
Canopy roofs shelter the outdoor seating, making the deck a great place to work even in the rain.
---
Check out Microsoft's video below for another look at our techie treehouses:
We hope you've enjoyed learning about our treetop work spaces at the Microsoft headquarters!
To stay up-to-date on all things treehouse, subscribe to our newsletter and give us a follow on Facebook and Instagram.
To the trees!