When siblings Zach, Emily, and Kati asked Pete for an art studio treehouse to gift to their parents on their wooded property in Wisconsin, Pete was over the moon! With its multipurpose crafting area, lounge, sleeping loft, dual decks, and "sky stairs" to a rocky overlook, this treehouse does double duty as creative space and restful retreat.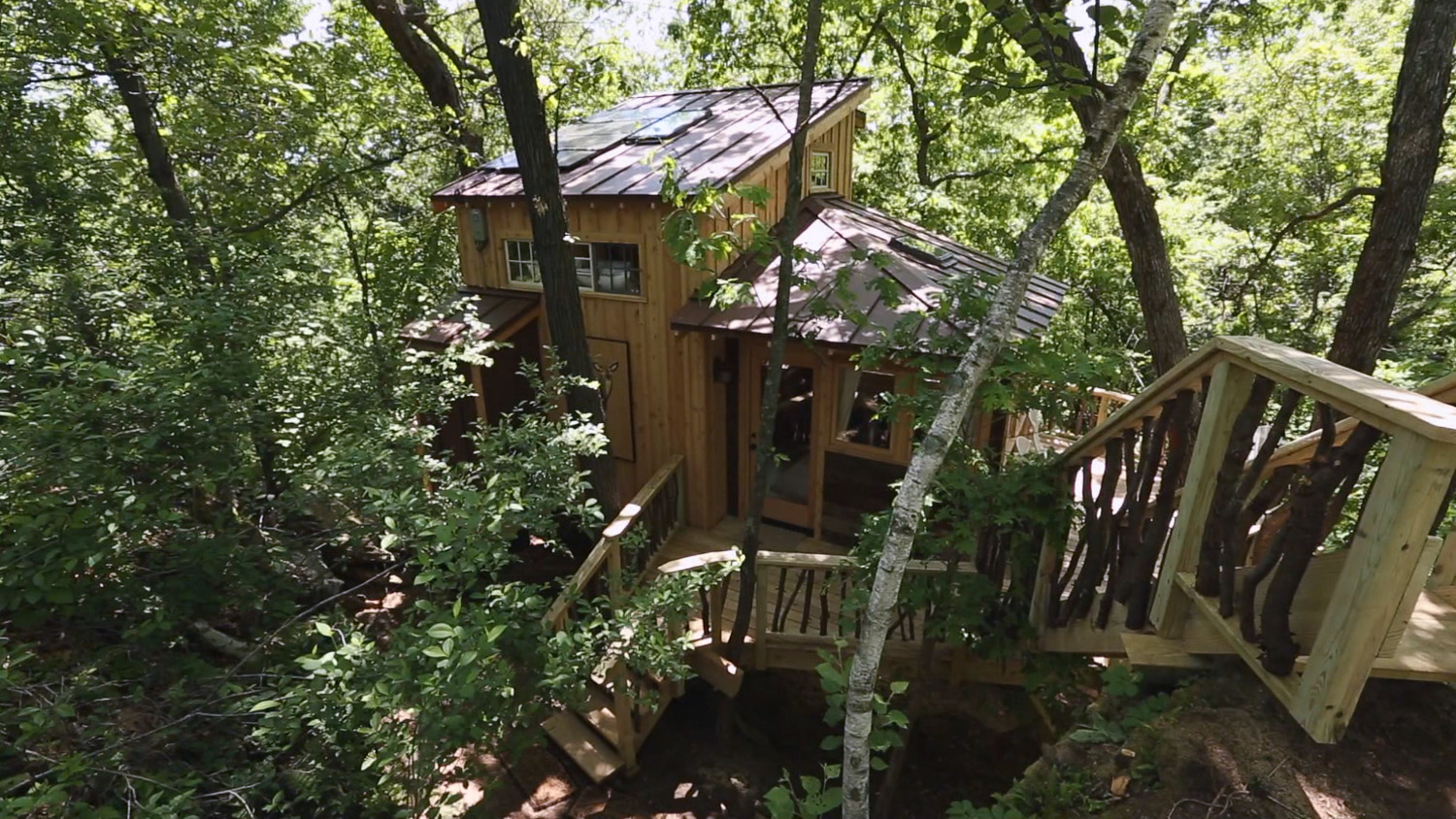 The treehouse rests 13 feet high in a grove of white and black oaks. A staircase provides access to the front door, and a secondary set of stairs leads to the top of a rocky outcropping. This spot offers sweeping views of the surrounding forest.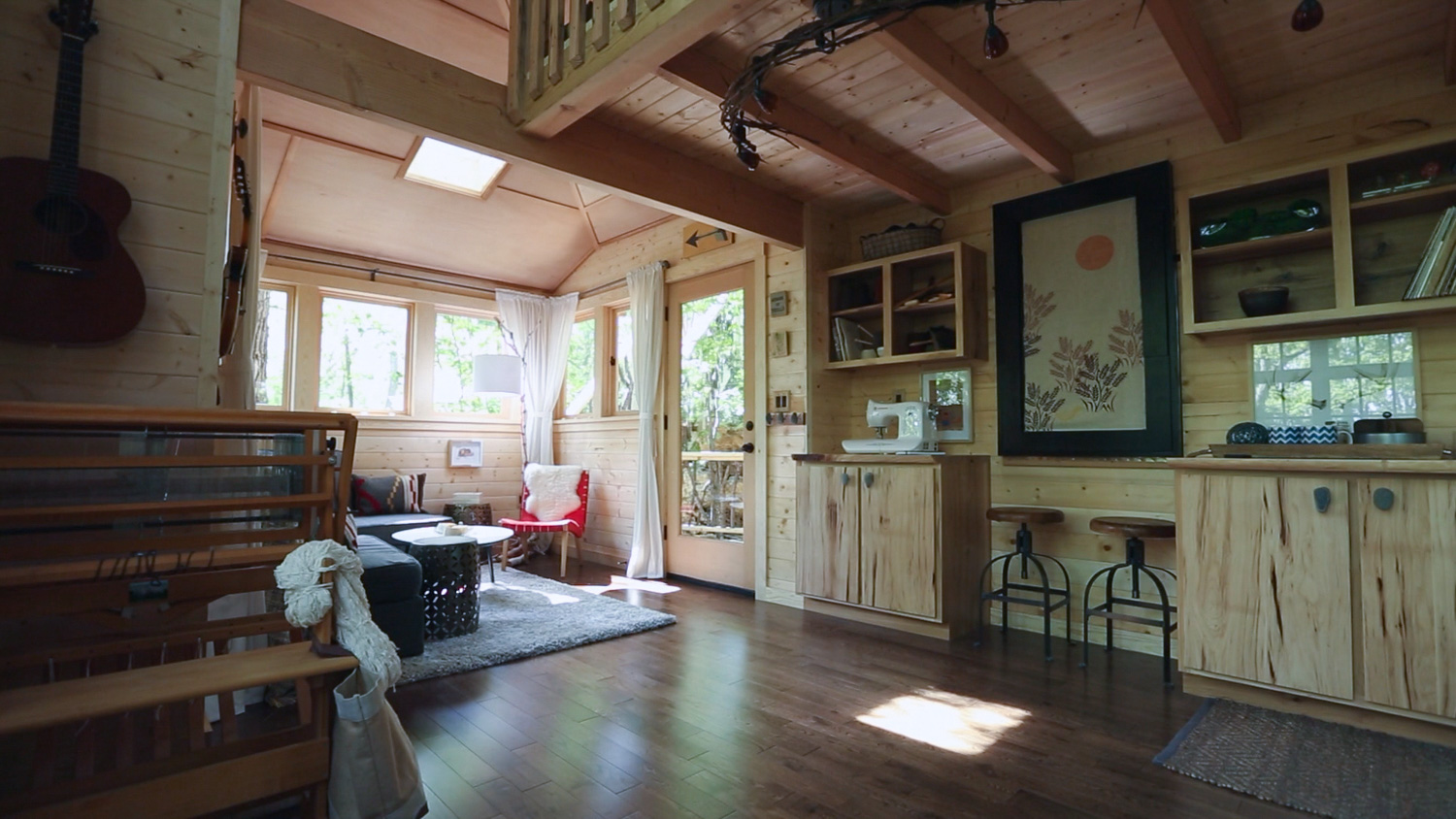 On the first floor, the treehouse holds a cozy lounge, kitchenette, and plenty of counter space for creating art. The framed artwork above the two stools hinges down to form a table!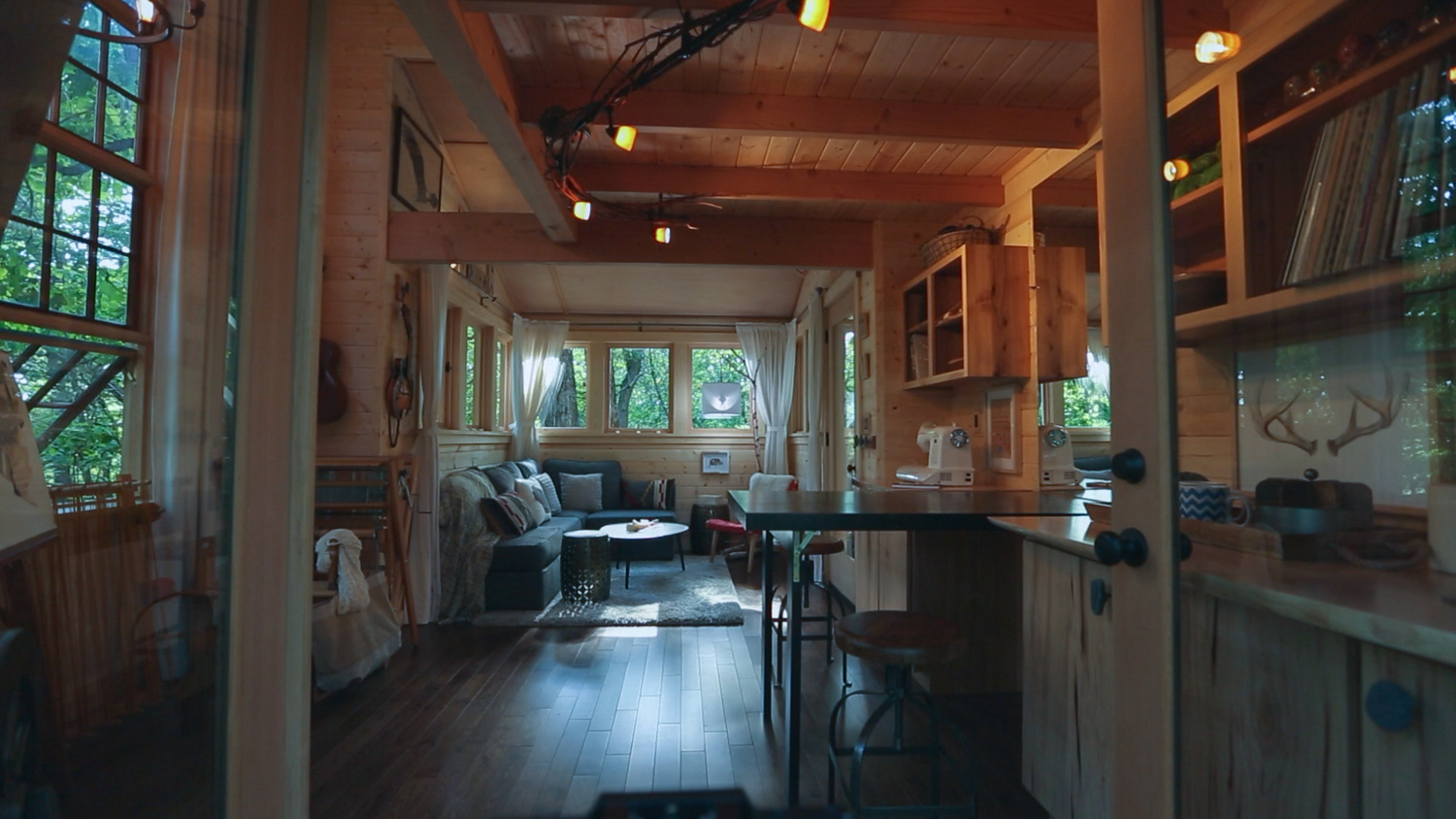 A wall of reclaimed windows lets in lots of natural light. Pete and the crew integrated many reclaimed materials, including recycled wood siding for the exterior. Nelson Treehouse uses reclaimed materials whenever possible – this resonates with the spirit of treehouses, as it's an environmentally sustainable practice.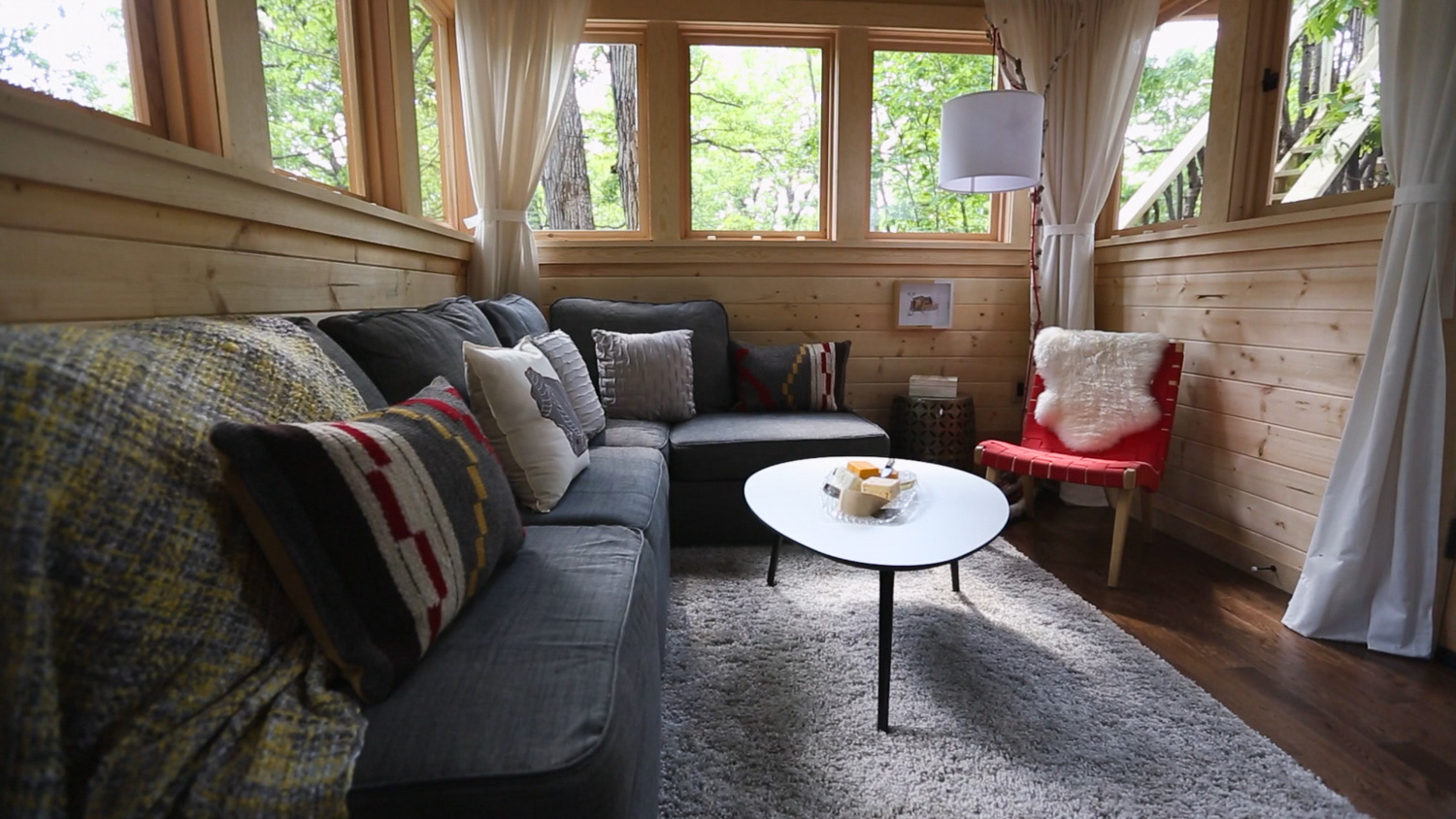 This corner makes the perfect zone for the family to play music (or eat cheese!) together.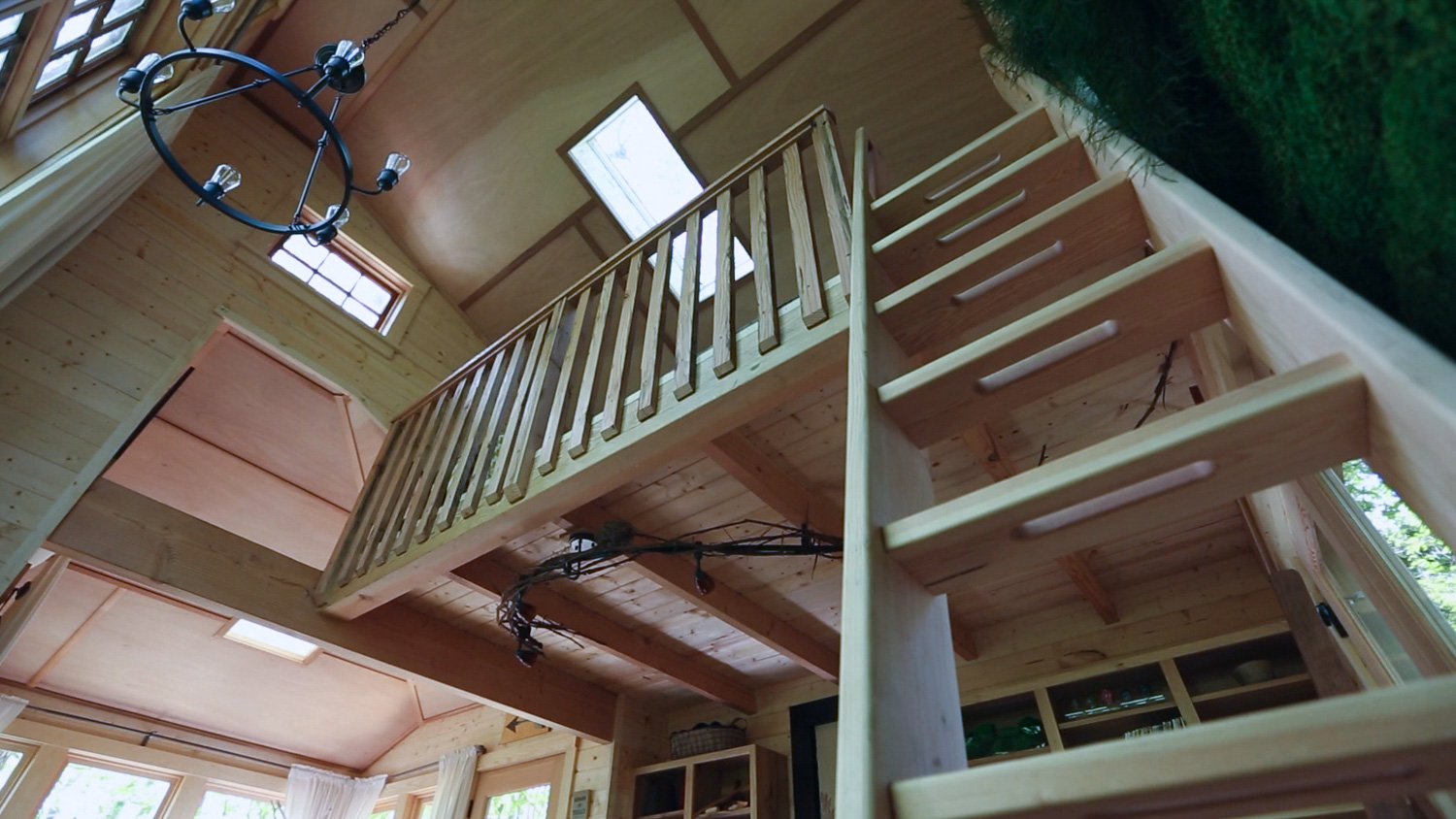 A classic ship's ladder leads to the sleeping loft. The wall adjacent to the ladder is covered in a natural tapestry made of dried mosses.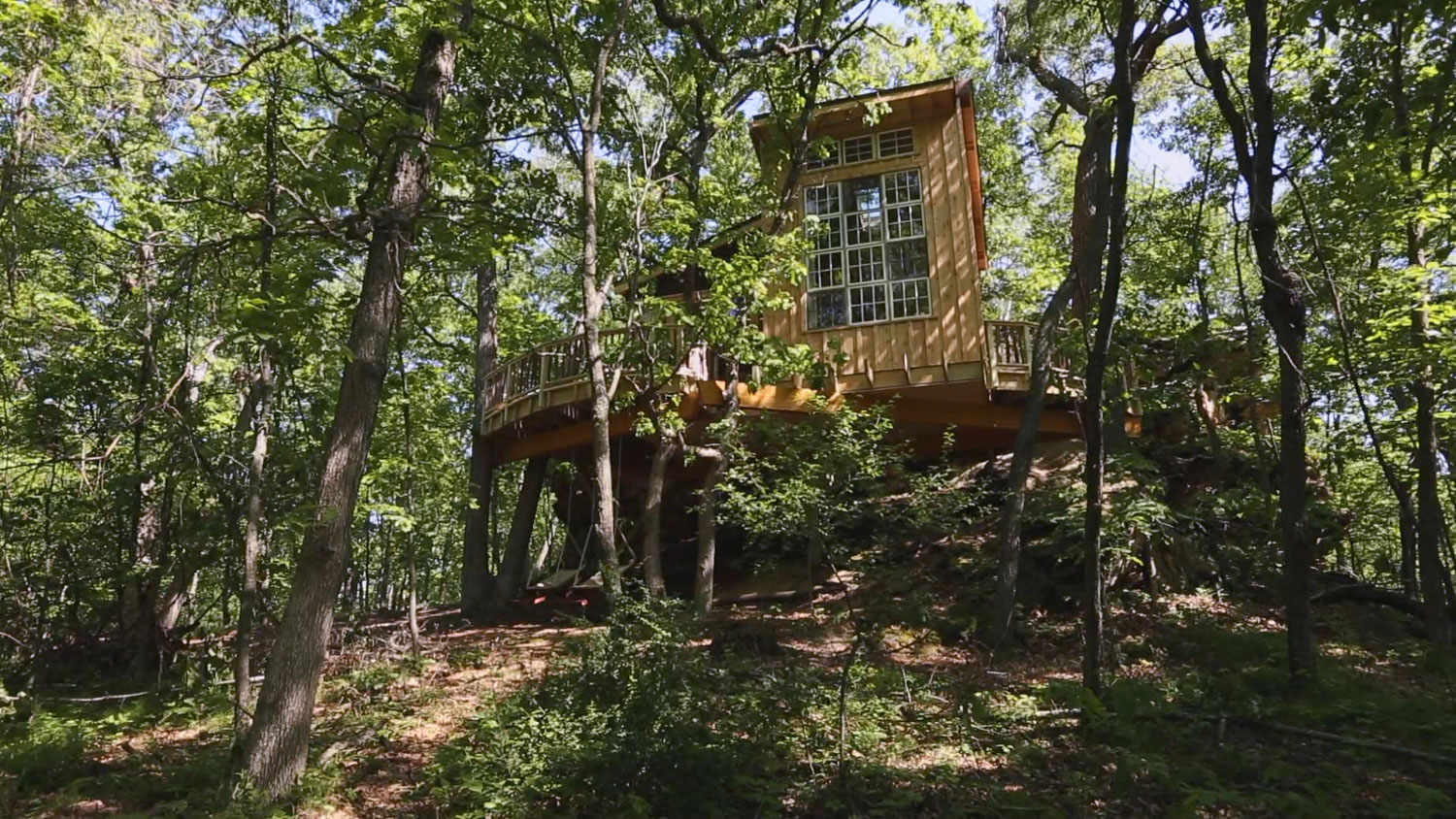 The crew added metal struts as additional support for TABs. This heavy-duty hardware combo securely supports the weight of the two-story structure.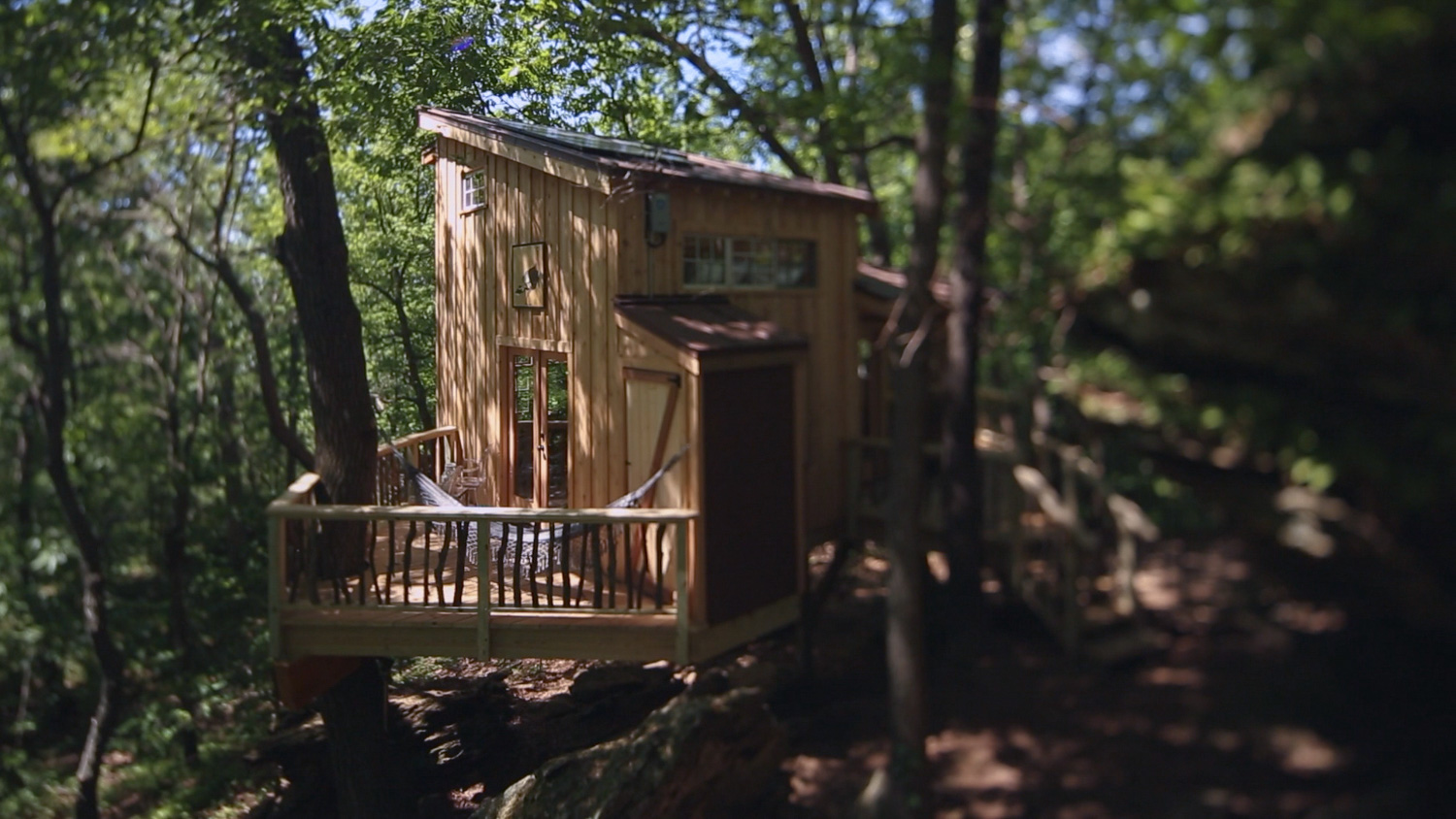 The treehouse contains two decks: a morning porch (for viewing sunrises) and an evening porch (for watching sunsets). On top of the roof, solar panels generate energy for the treehouse.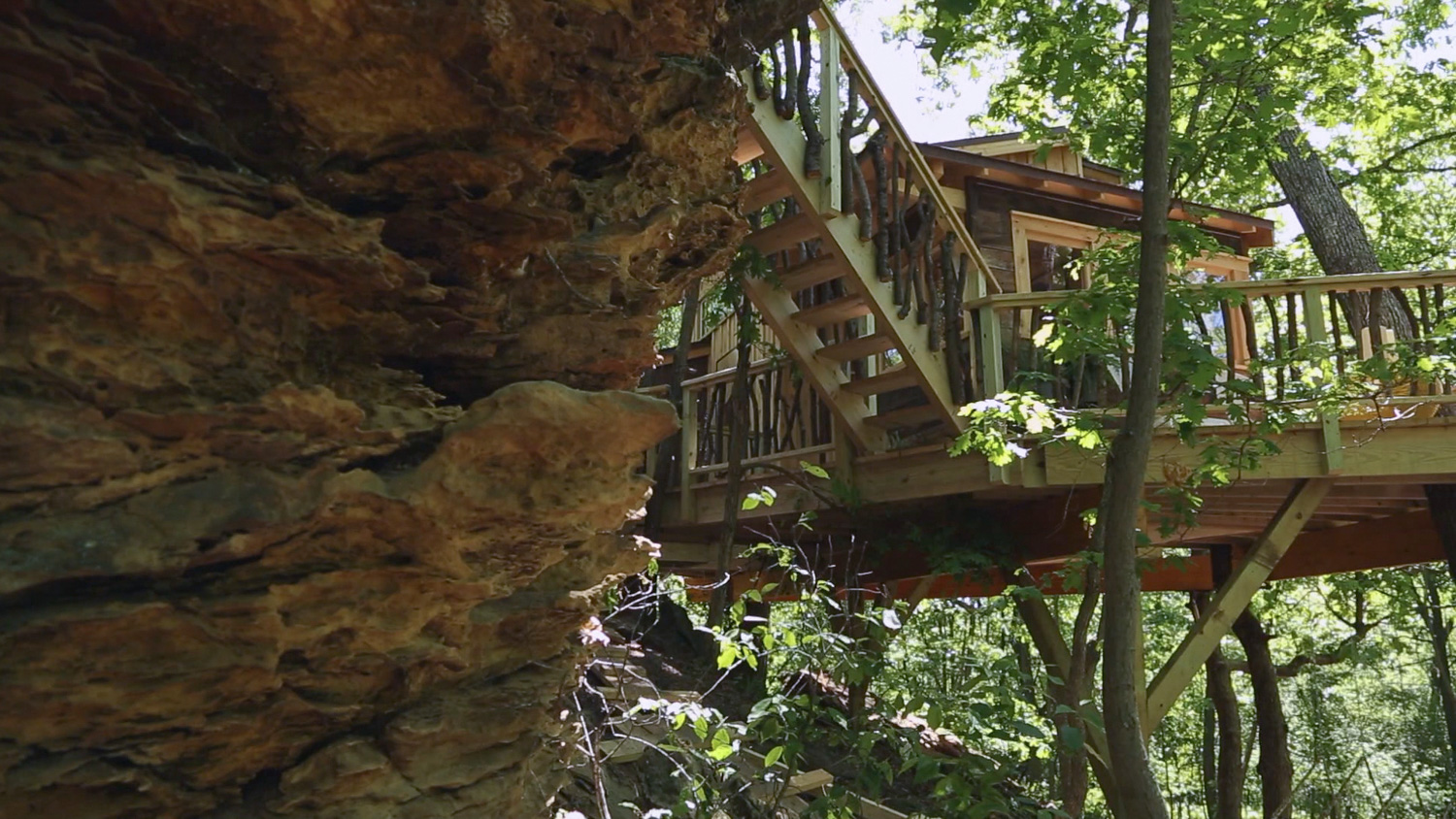 This large limestone formation is a unique feature of this treehouse's surroundings.
It was so much fun to build this treetop studio for Zach, Emily, and Kati, and their parents. We wish them many years of creativity and happiness up in the trees!
To stay up-to-date on all things treehouse, subscribe to our newsletter and give us a follow on Facebook and Instagram.
To the trees!