Taking to the trees overseas for an international treehouse build was an amazing experience! Four of our carpenters flew to Norway to build this treehouse, designed by renowned Norwegian treehouse designer Frode Schei. This treehouse is part of Klatrepark, a climbing adventure park in Helgøya, Hedmark.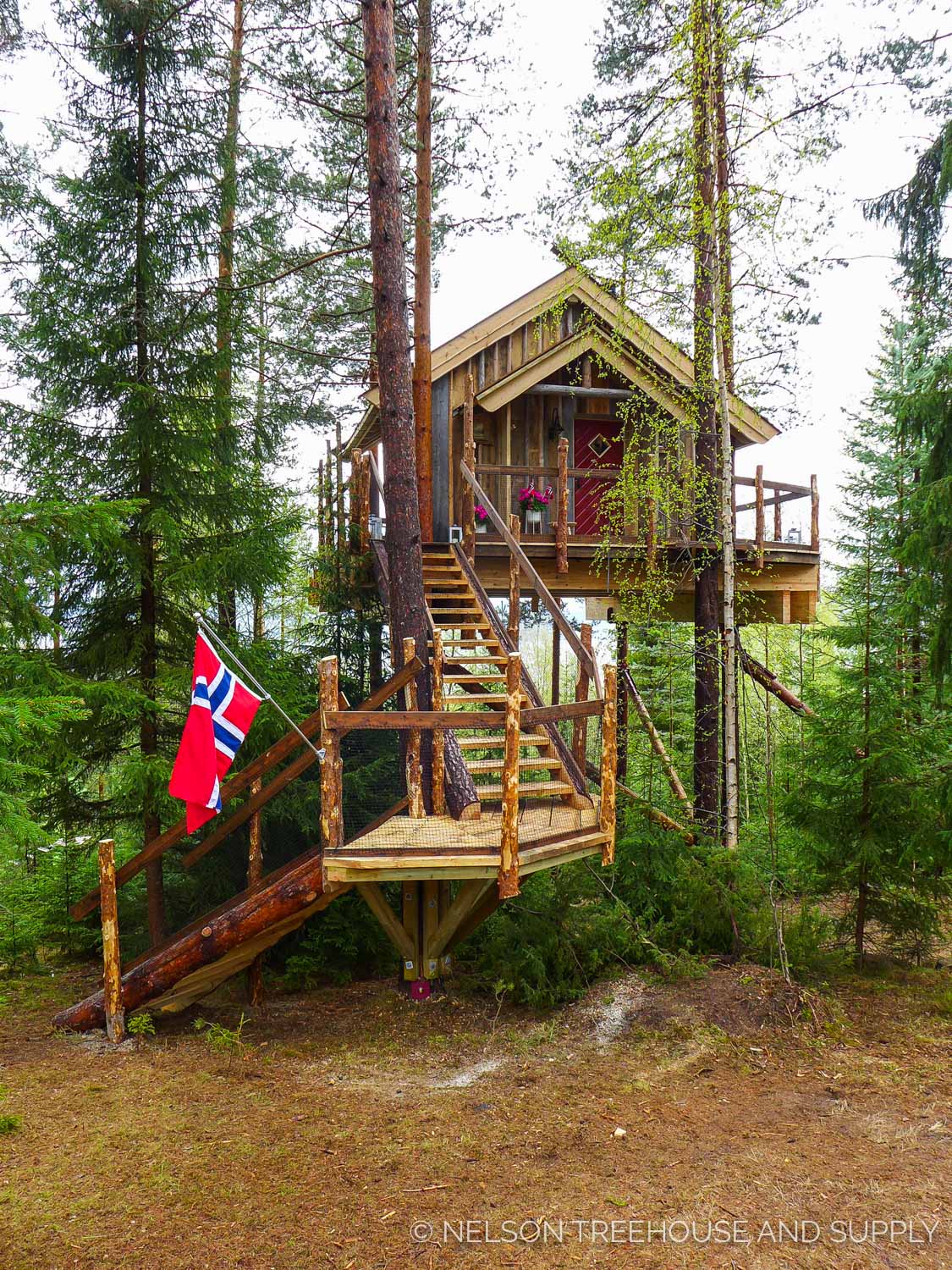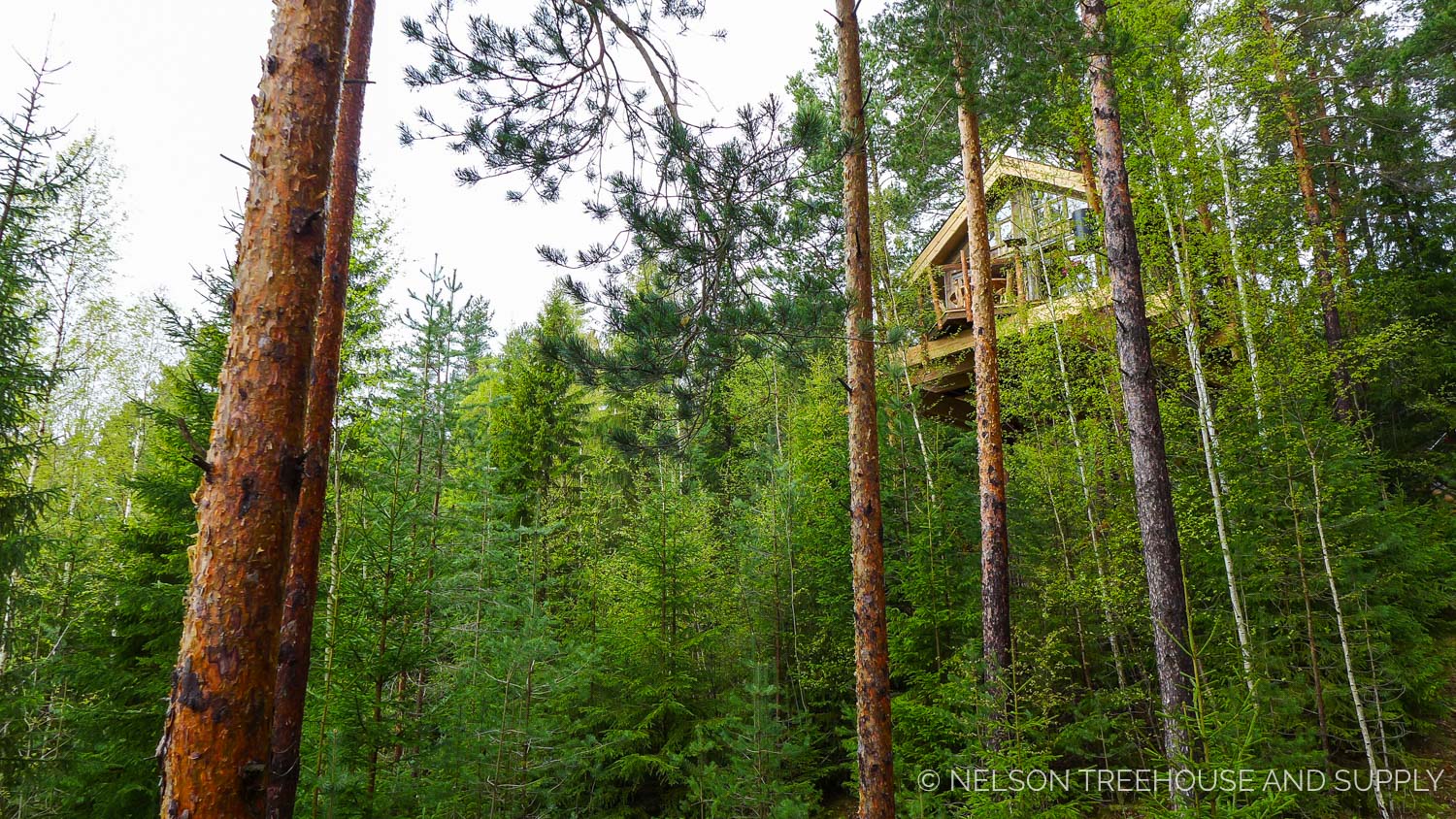 Nestled 21 feet high in soaring pine trees, the 184-square-foot treehouse offers breathtaking views of Lake Mjøsa, the largest lake in Norway. It's the perfect place for friends to gather for rest and relaxation after a day of climbing in the park.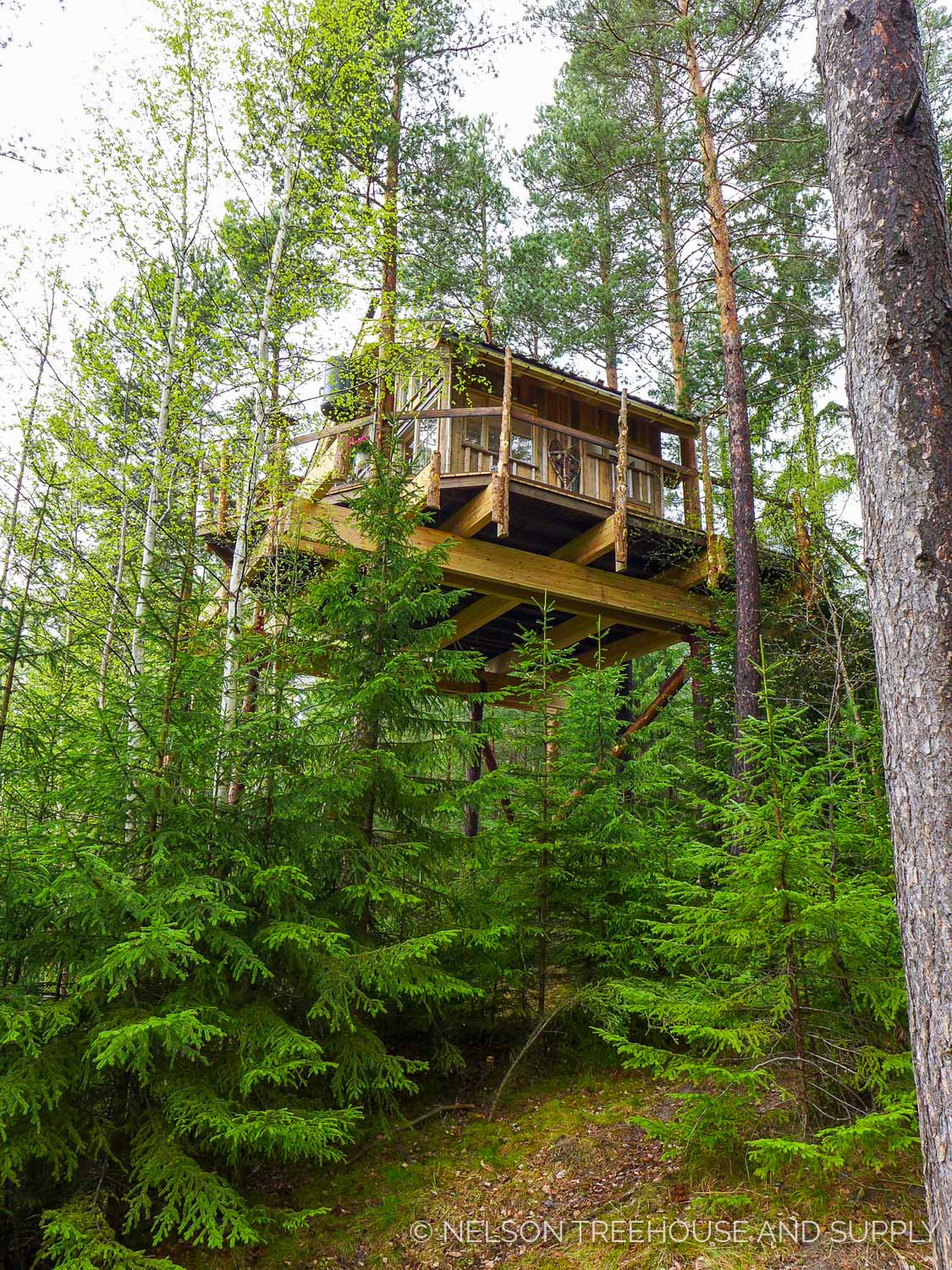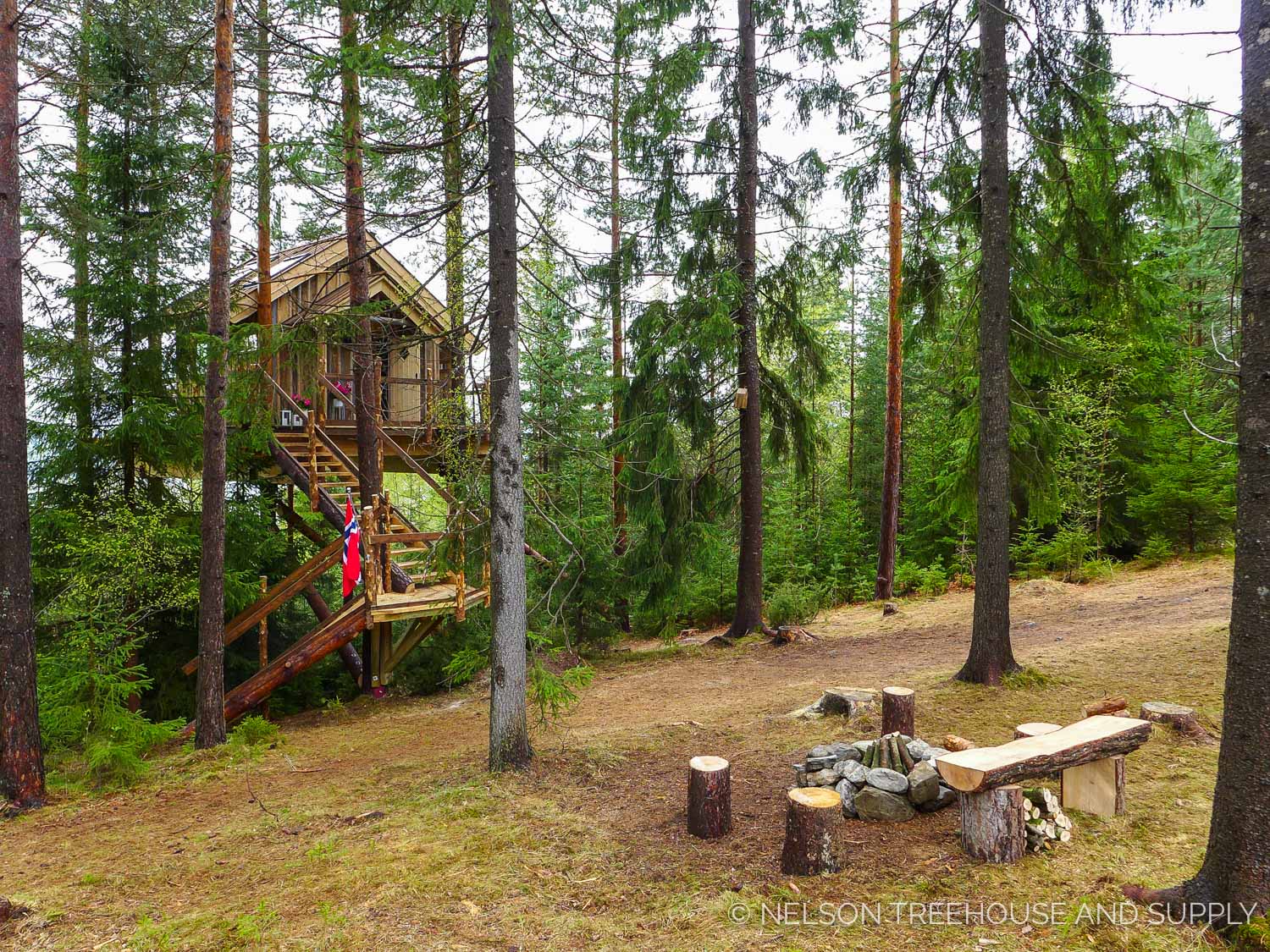 Schei modeled this structure after the rustic treehouses at his resort, Tree Top Hut. Pete had the privilege of visiting Tree Top Hut last fall, during a tour of Scandinavian treehouses. You can read about Pete's adventures in Scandinavia, here.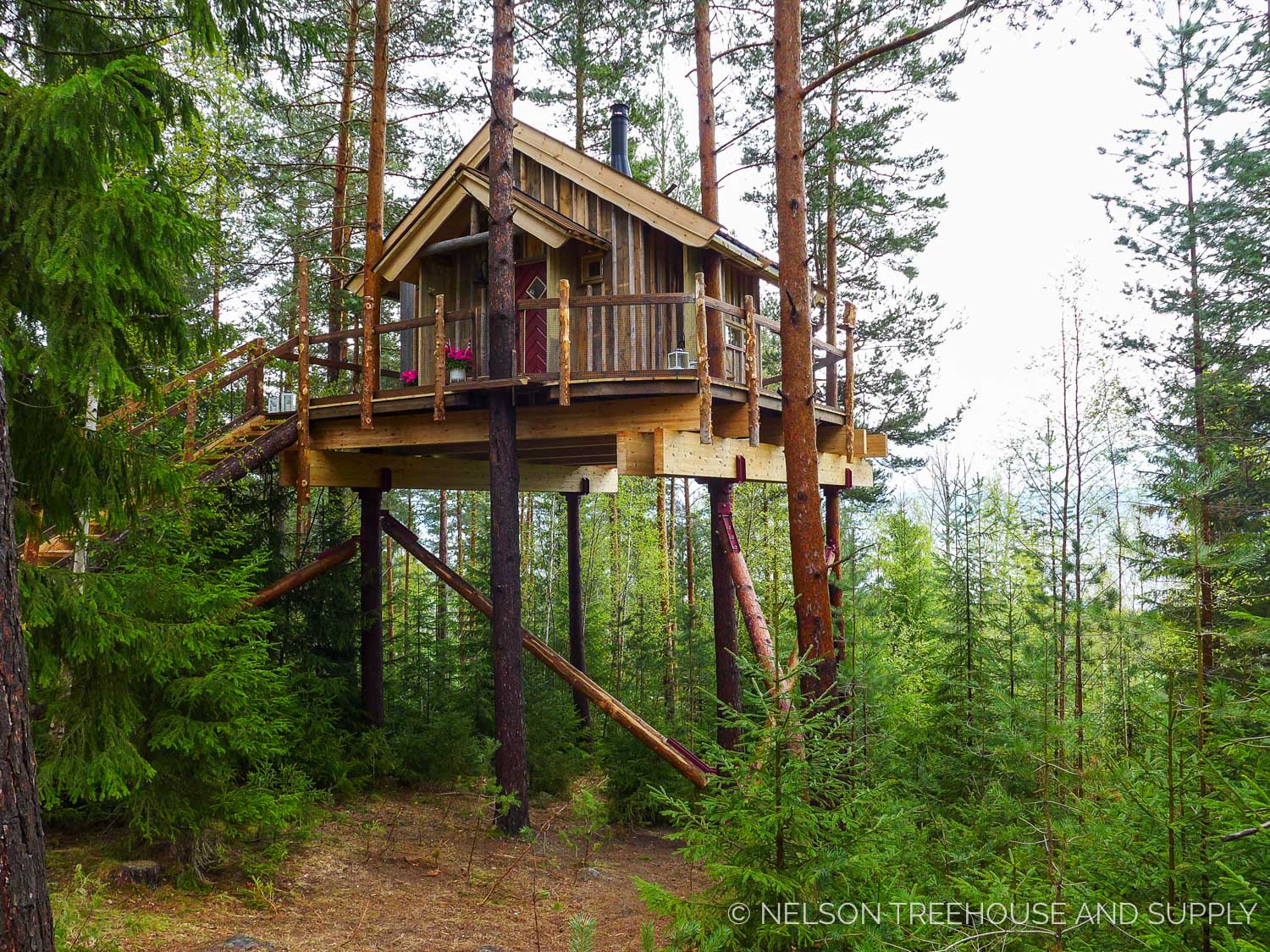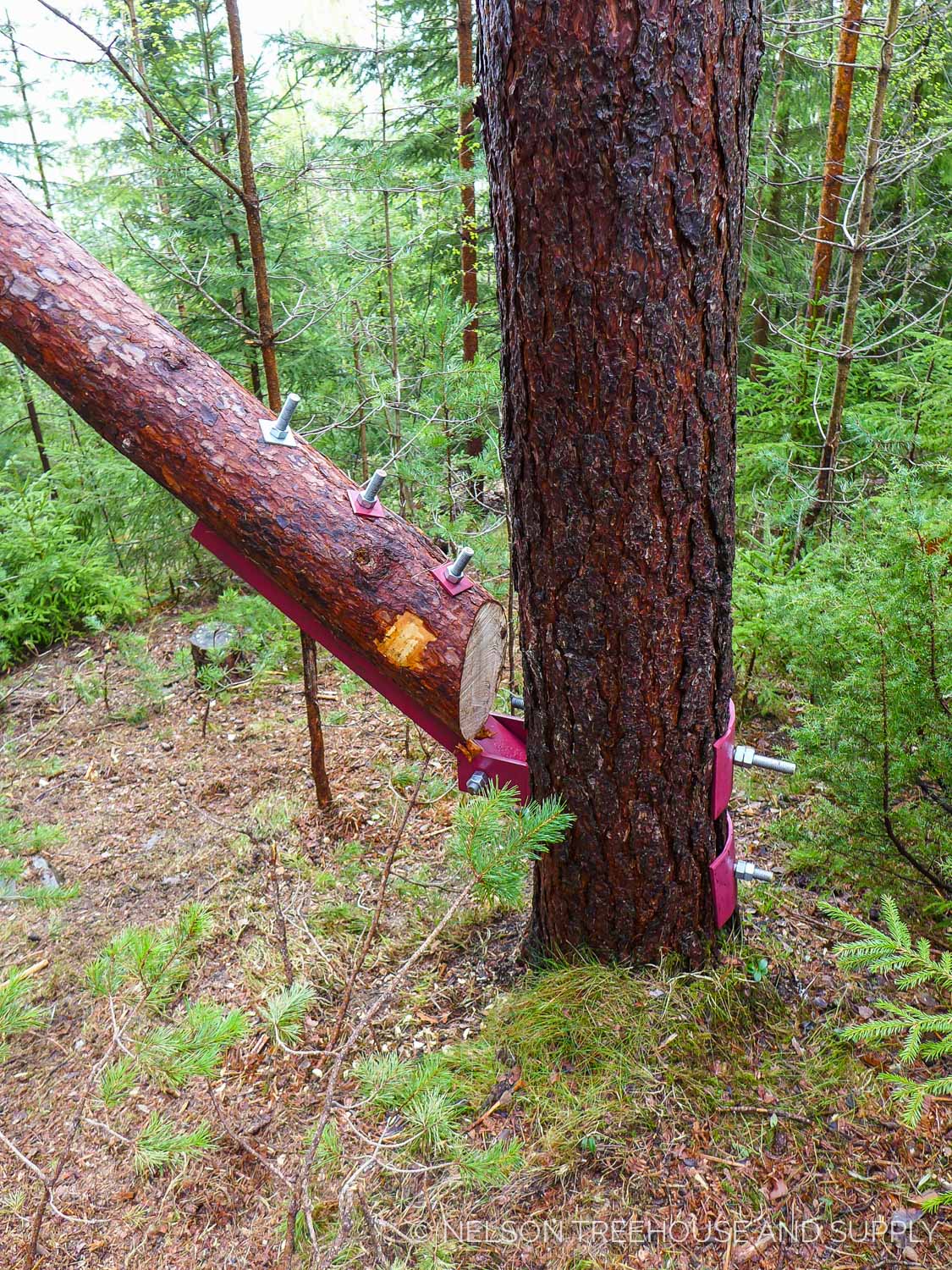 The trees that support this treehouse are very old (many are over 100 years!) and immensely strong – they make excellent hosts for the hardware Schei implemented.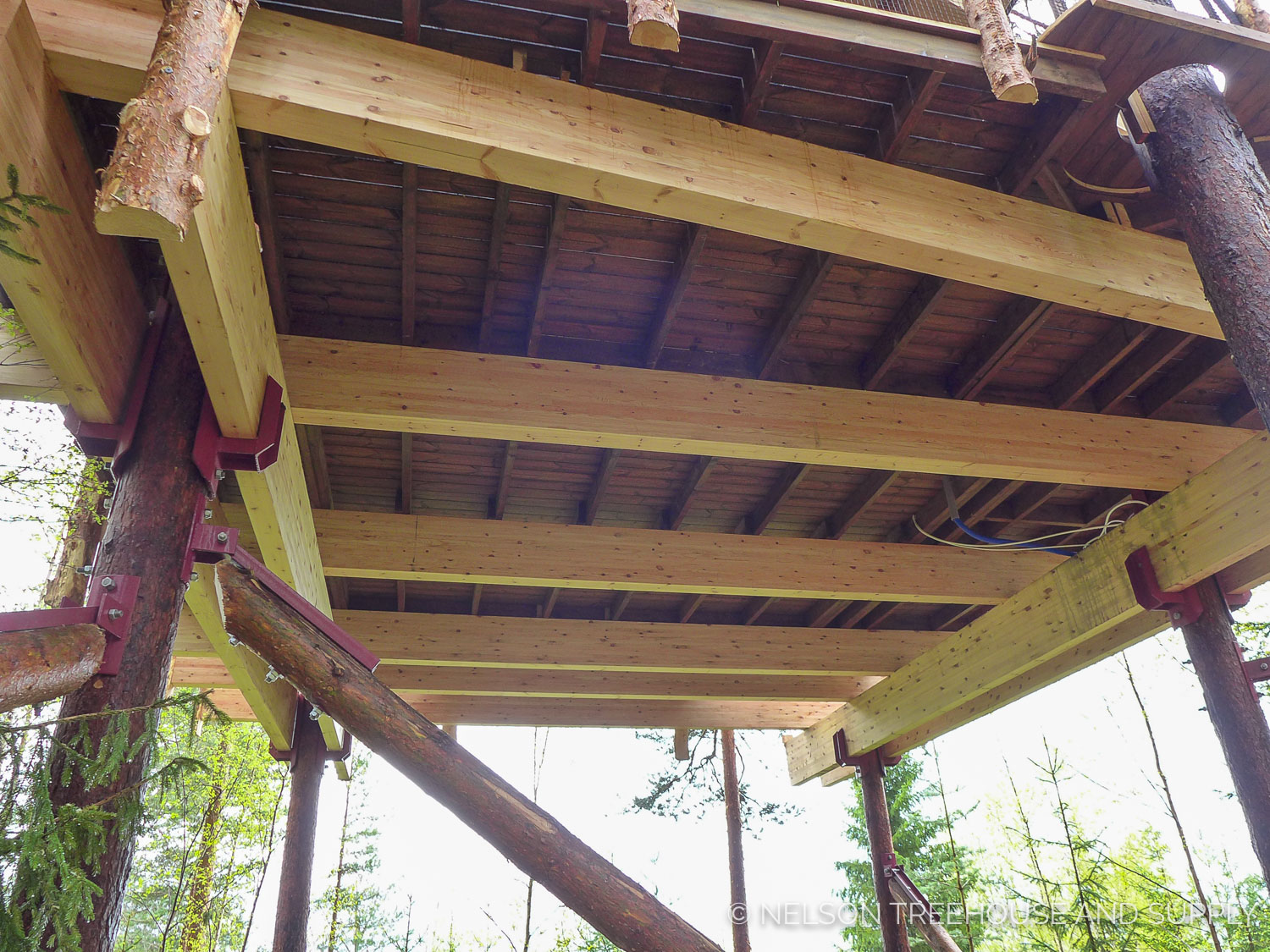 Bucket brackets hold the beams to the trees and allow the trees to move without shifting the platform.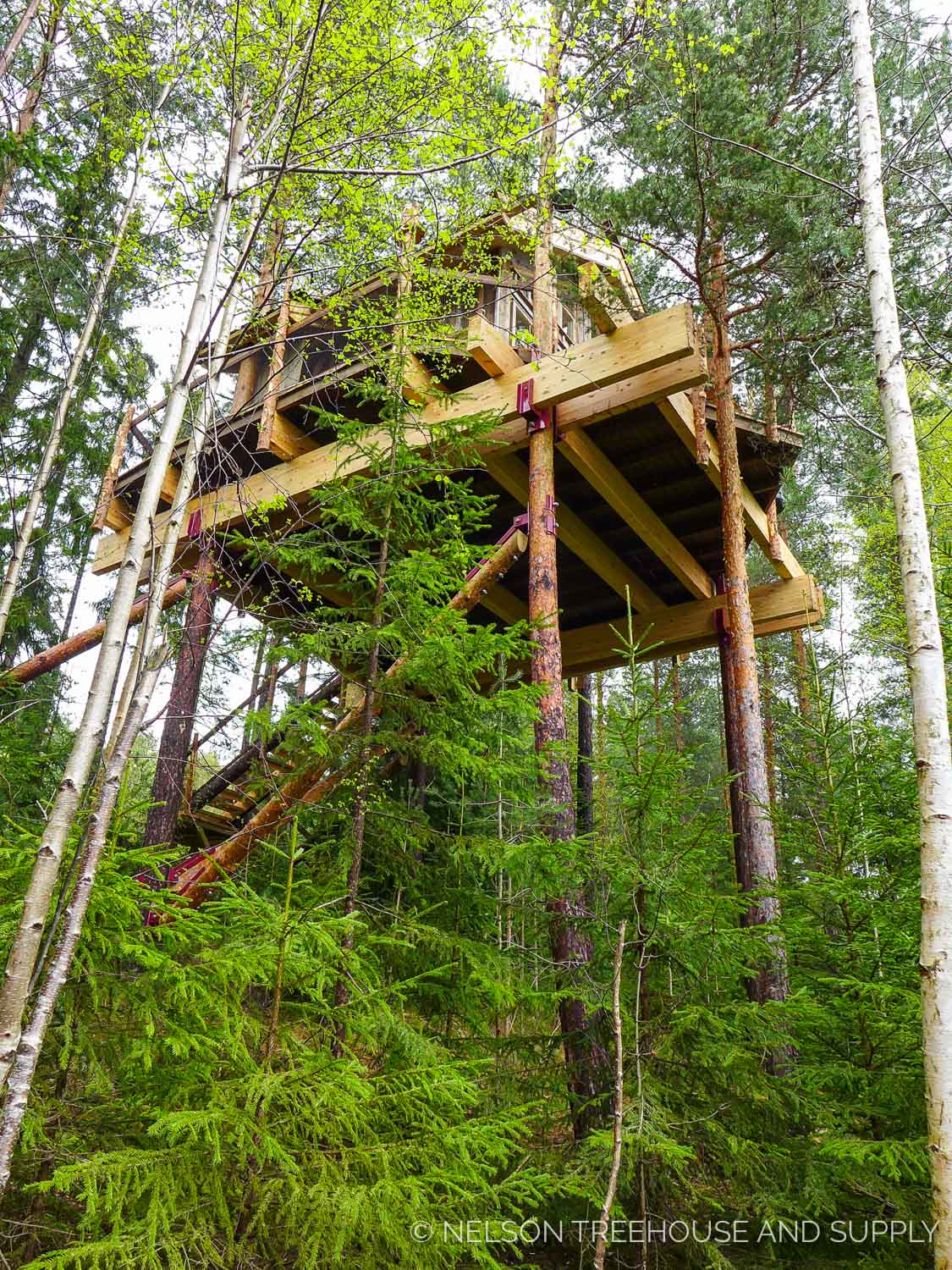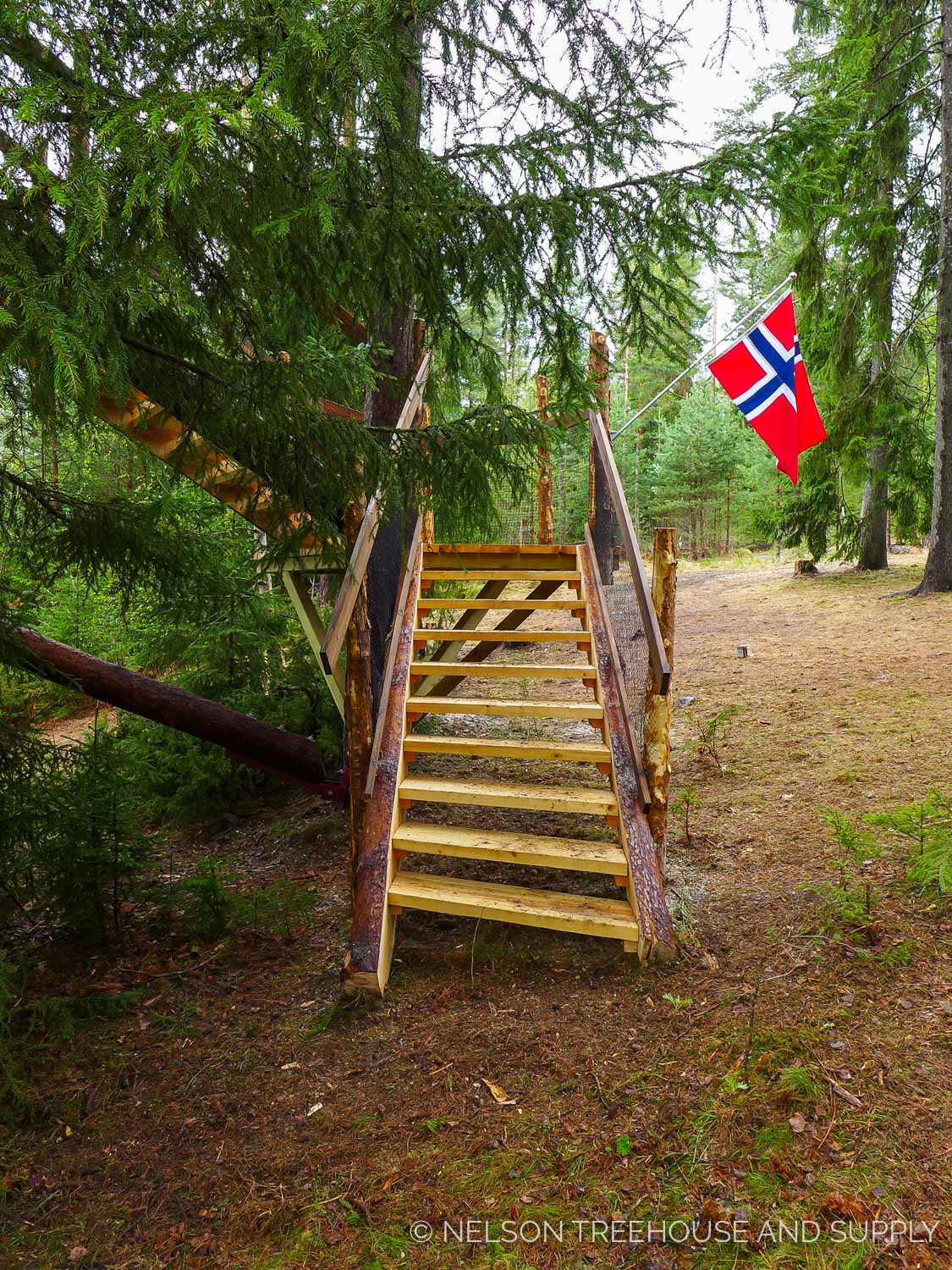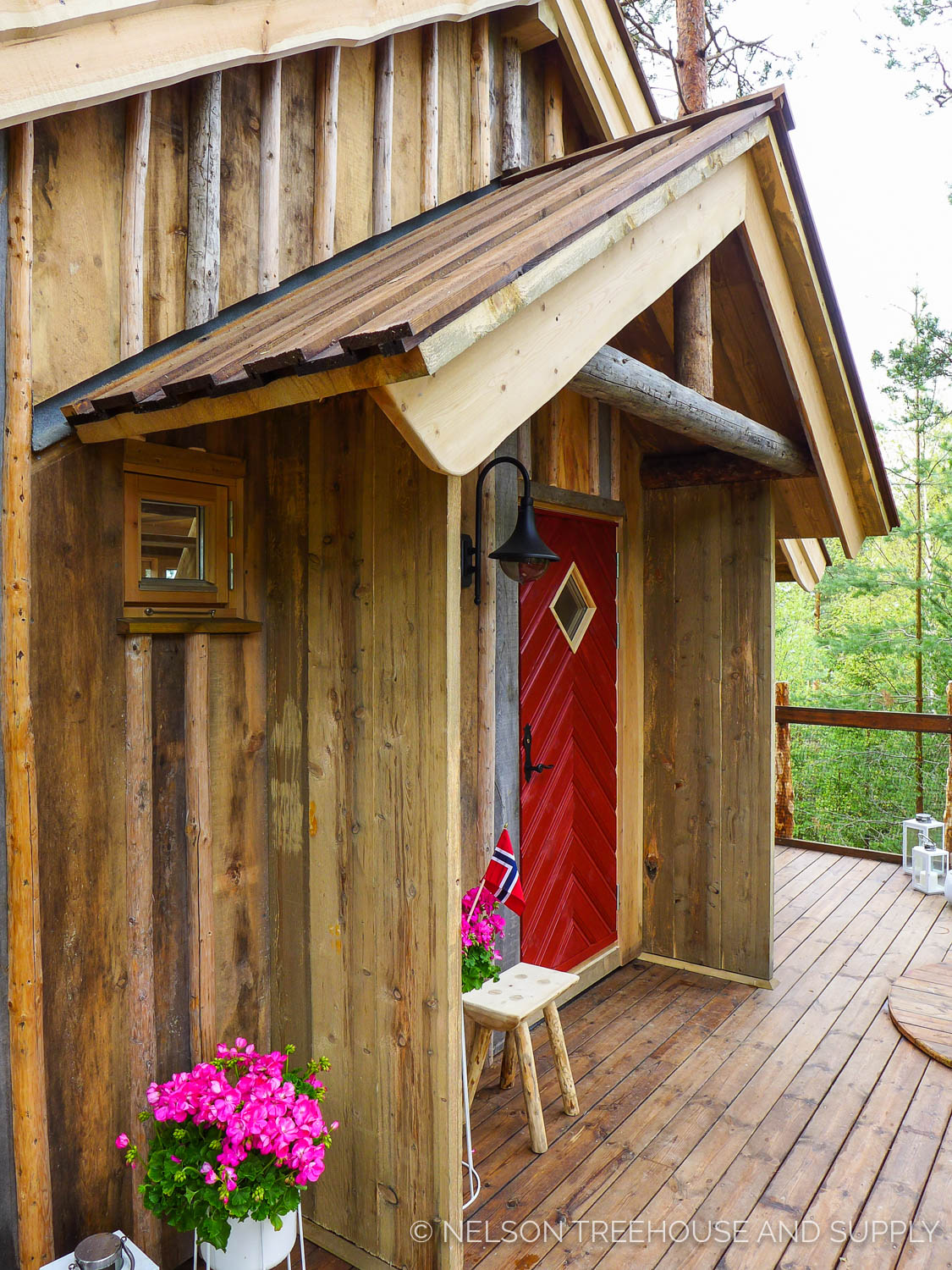 The crew used cuts of small trees for the batten component of the board and batten siding. This beautifully integrates the facade with the surrounding forest.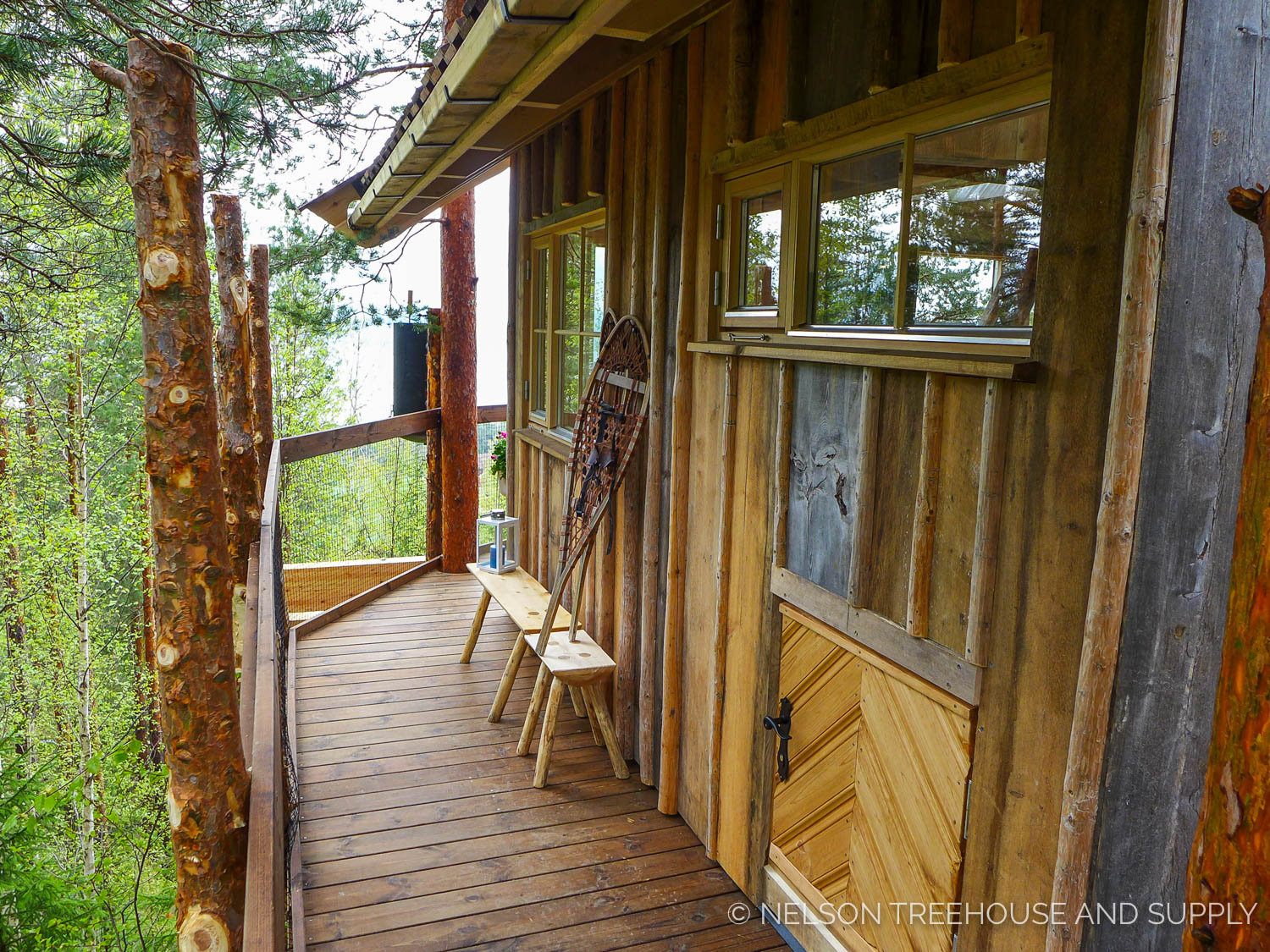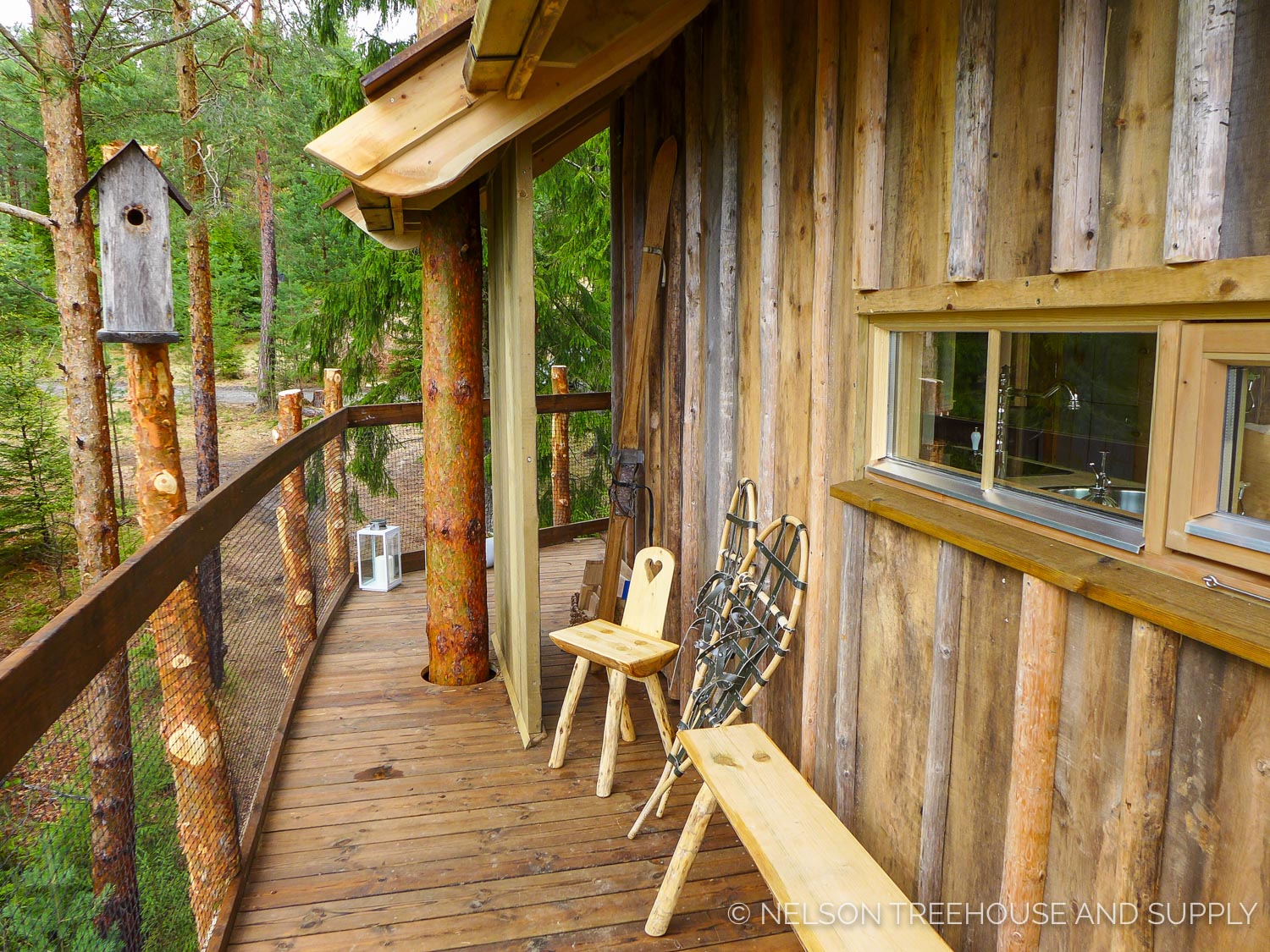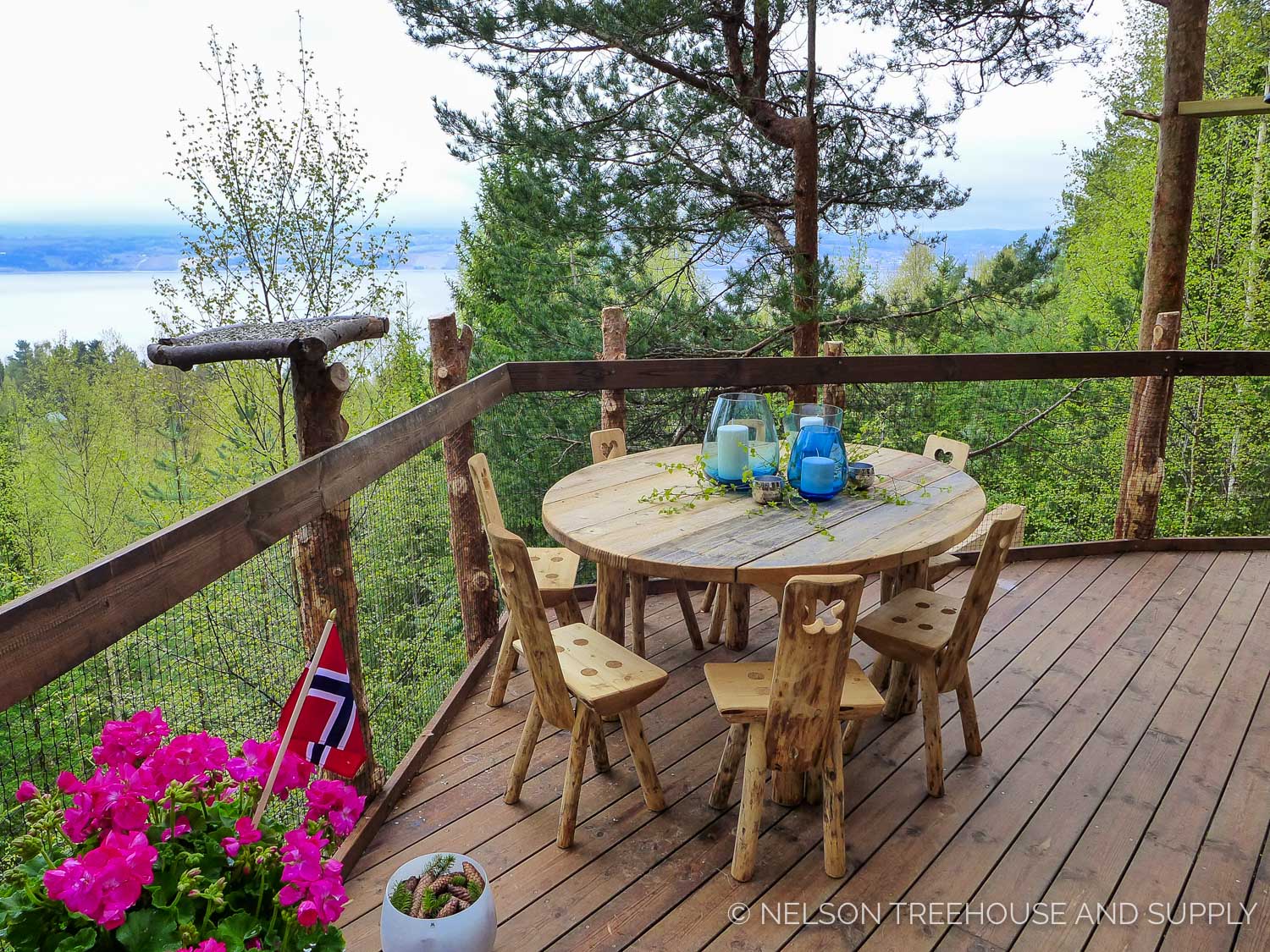 The views of Lake Mjøsa from the treehouse deck are breathtaking!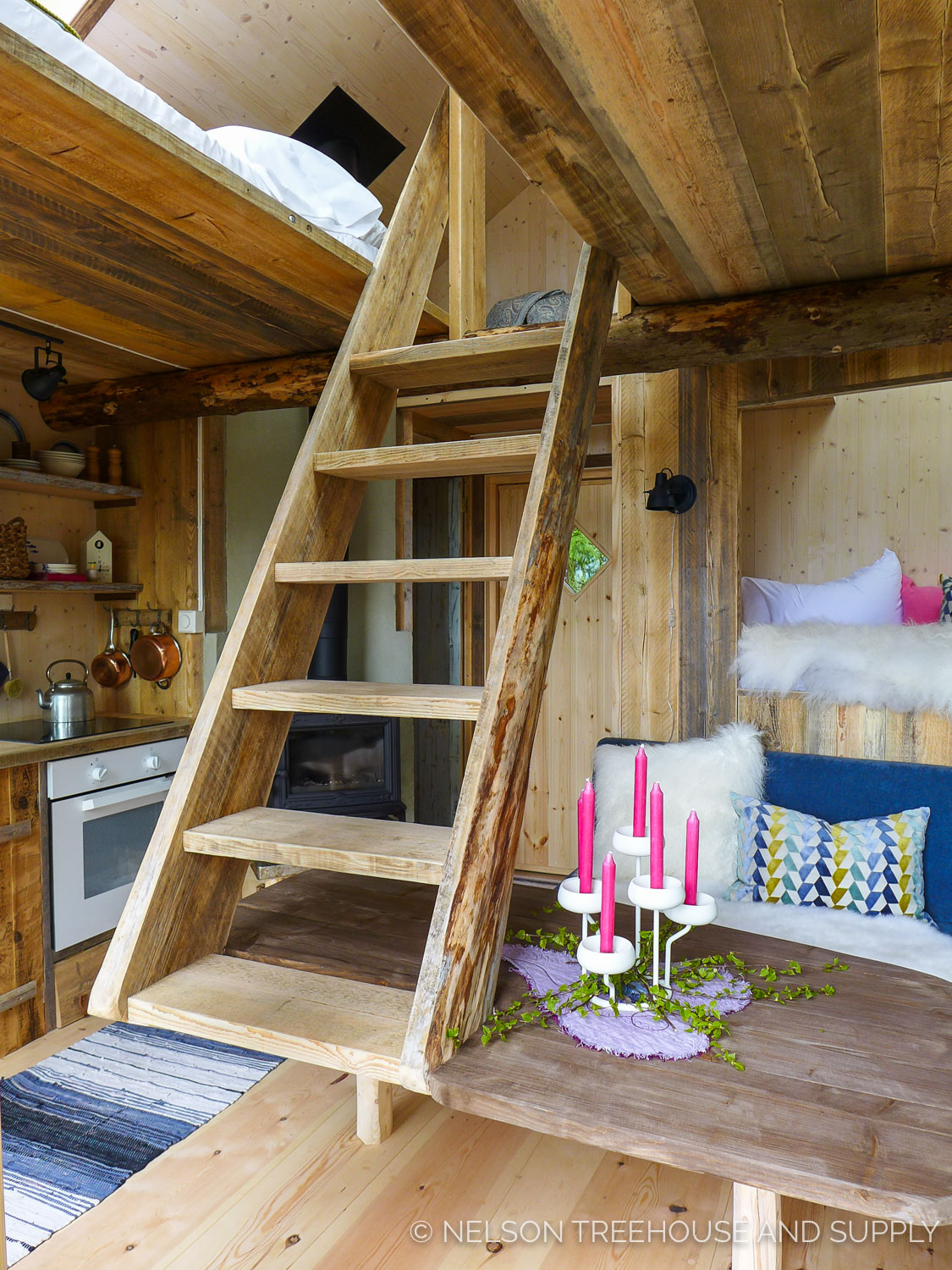 Inside, the ladder to the loft also supports a table – a handy way to make use of the small space.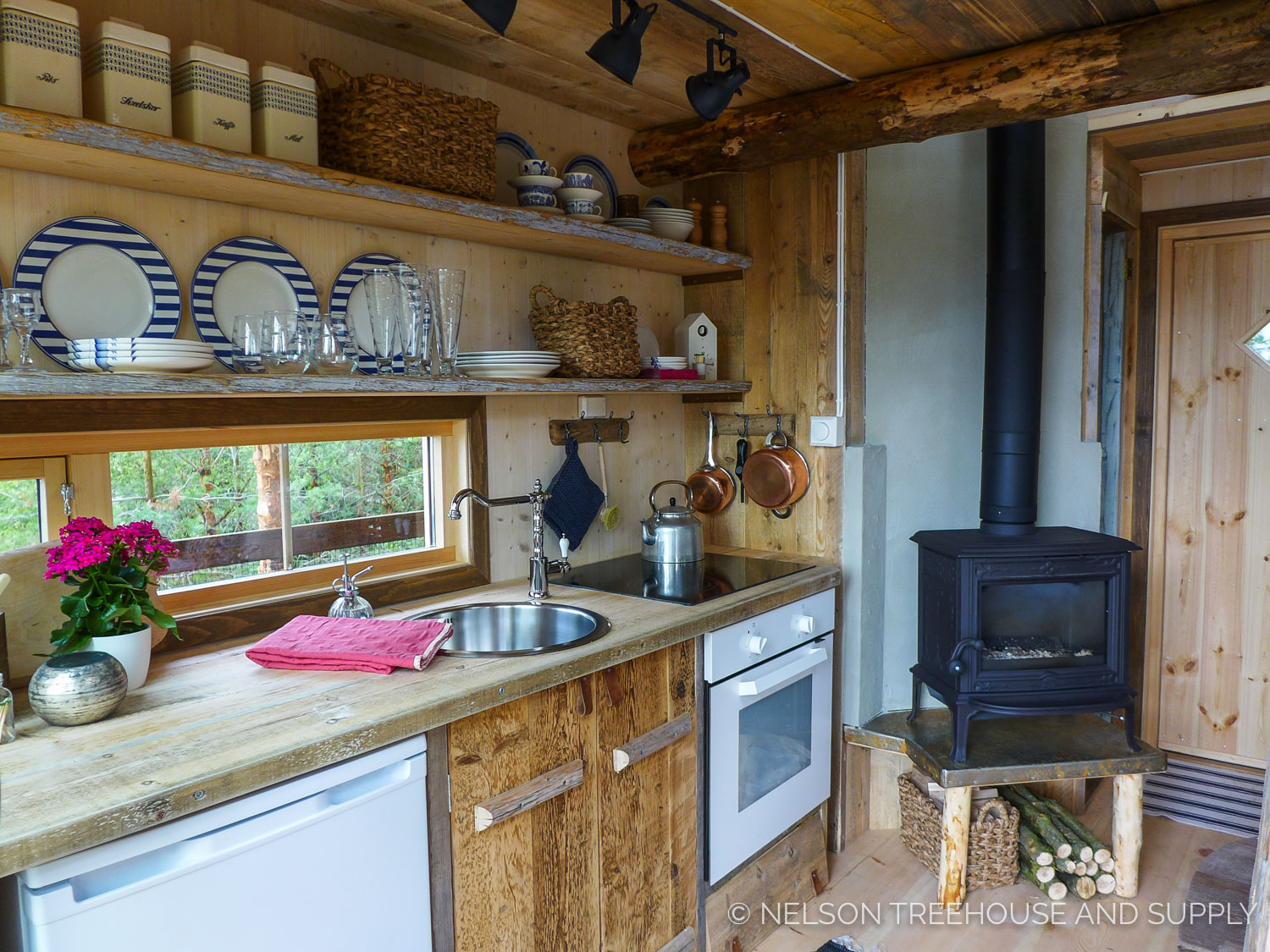 Guests can grab a bite to eat at the kitchenette, and stay warm and toasty thanks to the wood stove.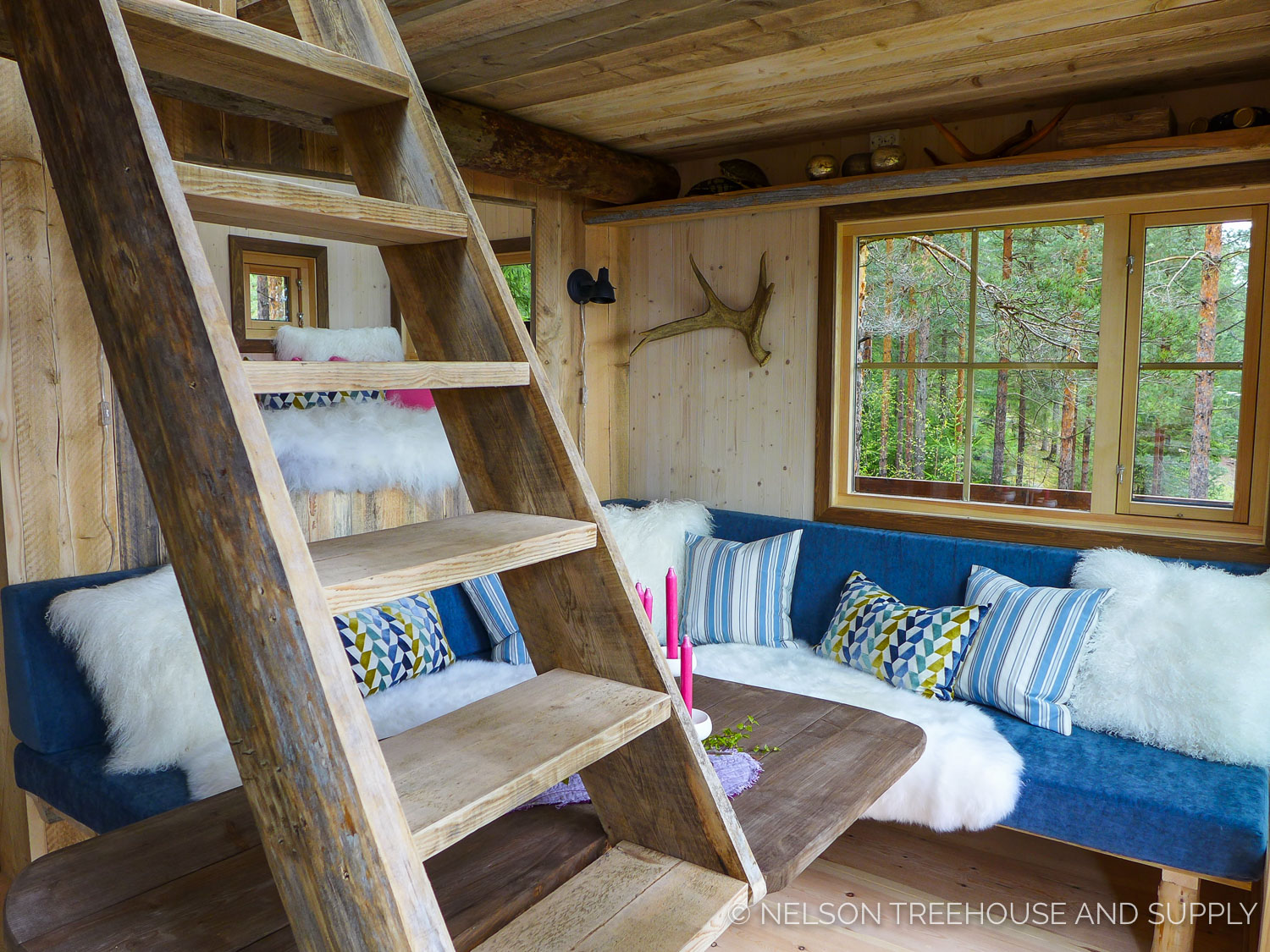 With its cozy couches, sleeping nook, and bedroom loft, the treehouse can sleep up to eight people.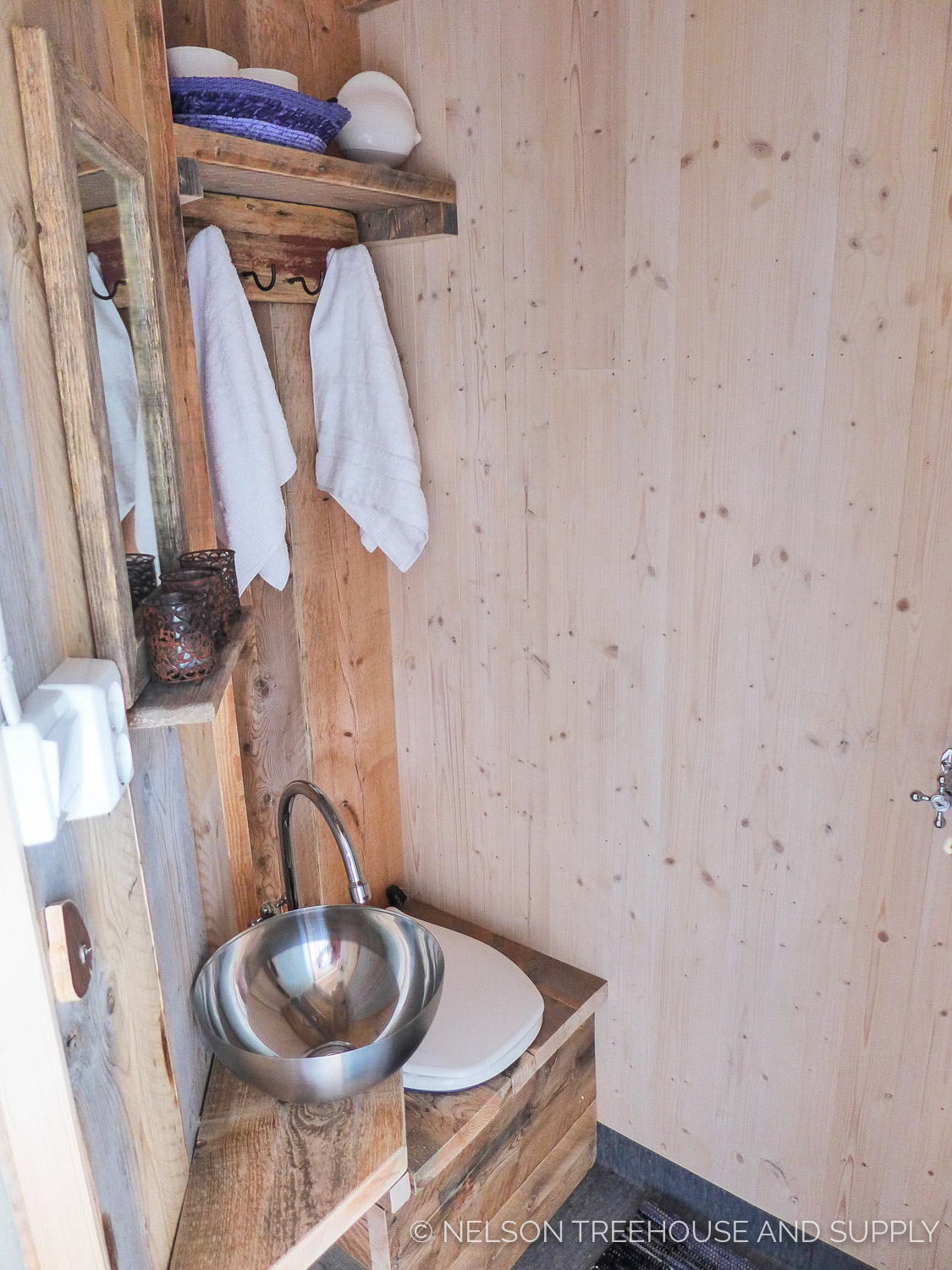 A small bathroom rounds out the space.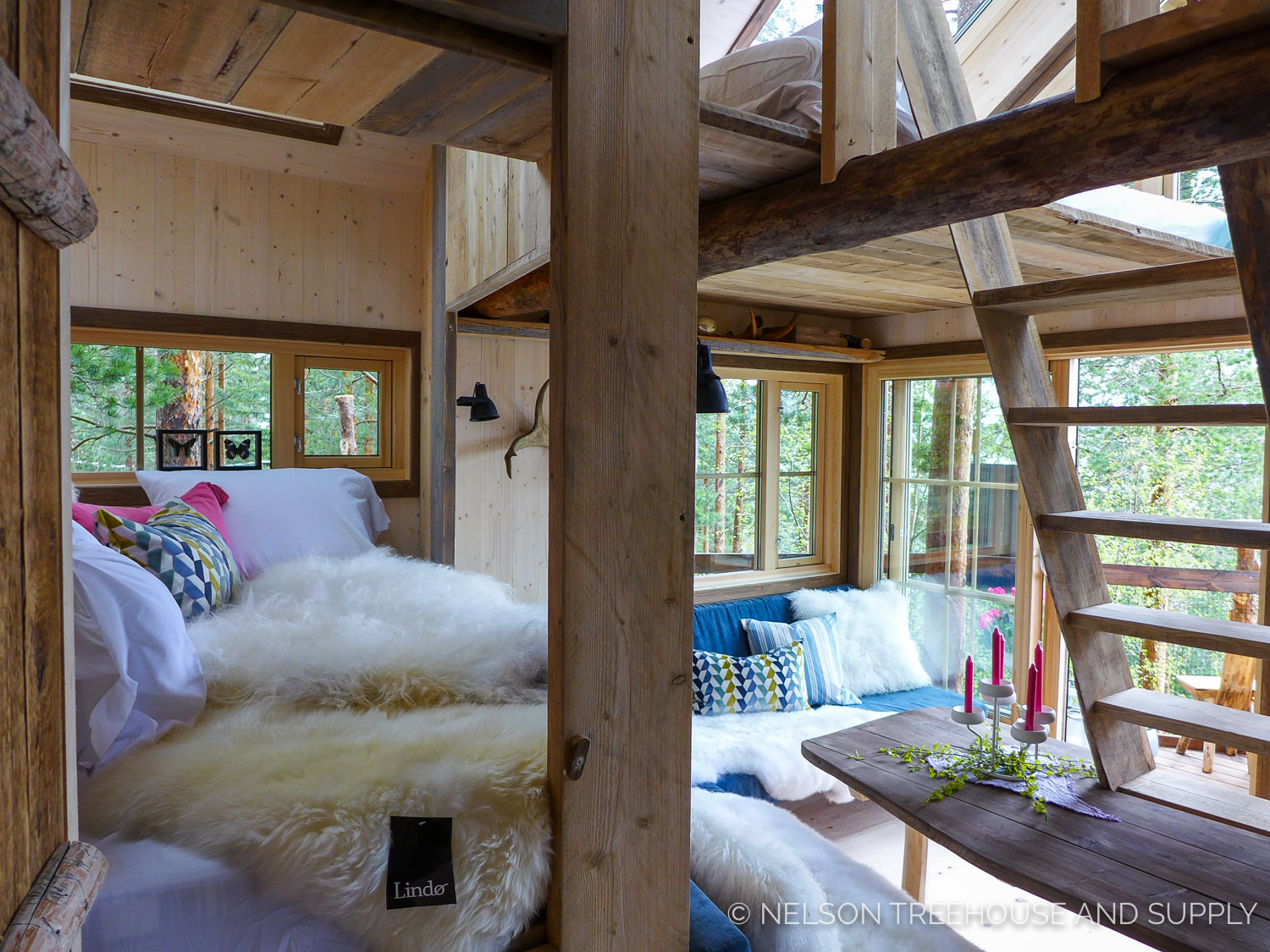 How comfy does that daybed nook look?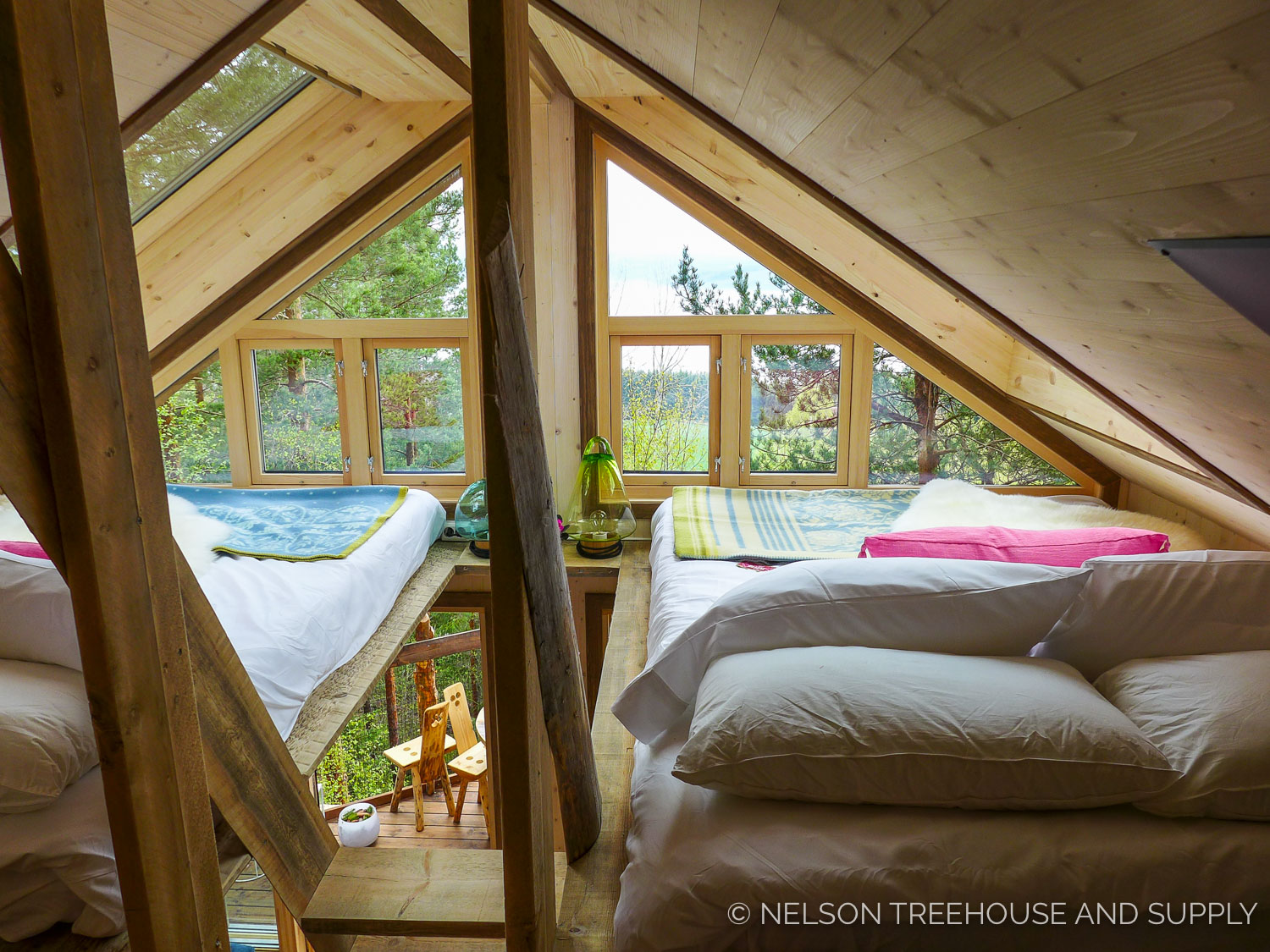 The ladder leads to the sleeping loft, where guests can snooze while gazing at the northern lights through rooftop windows.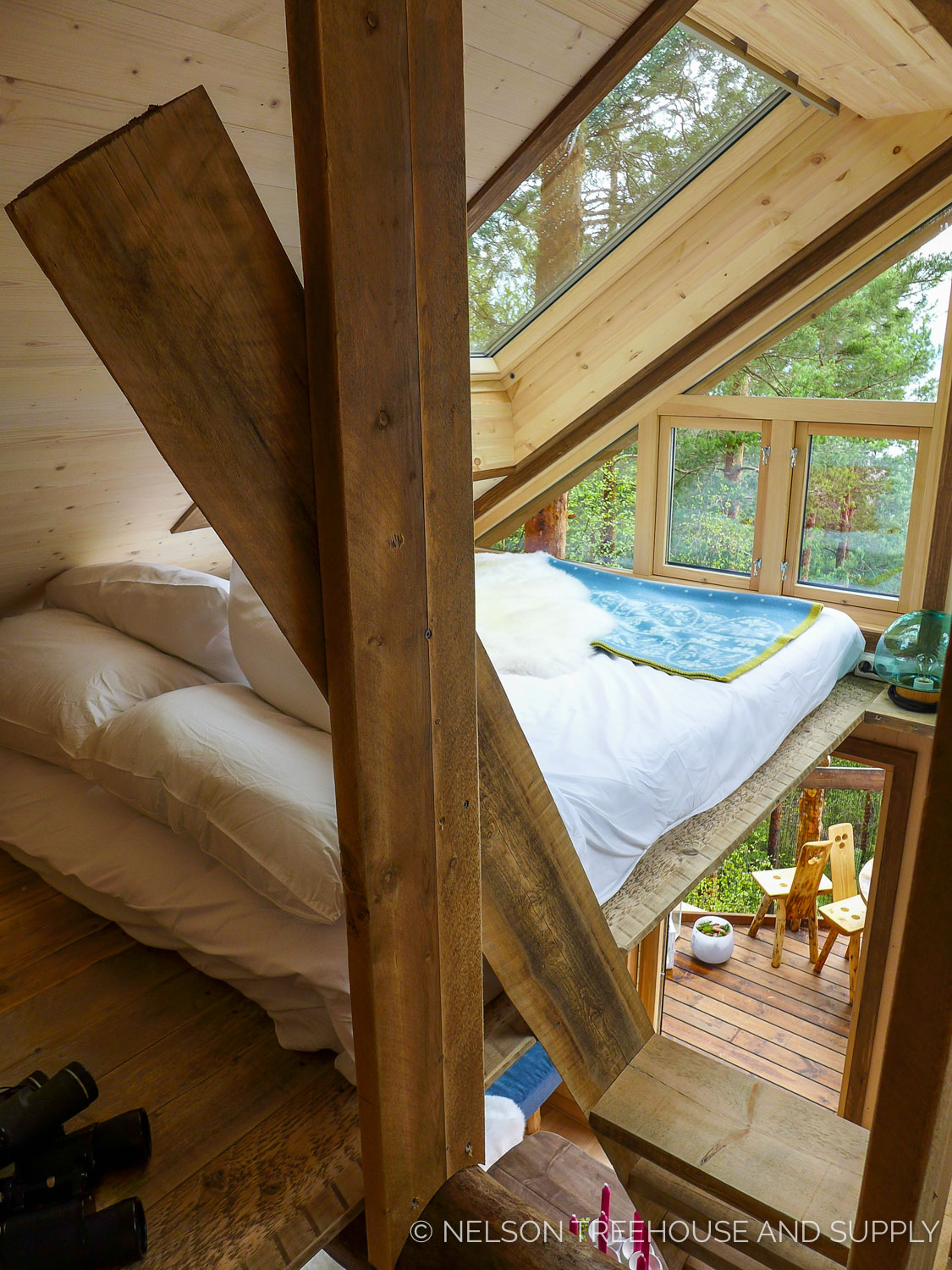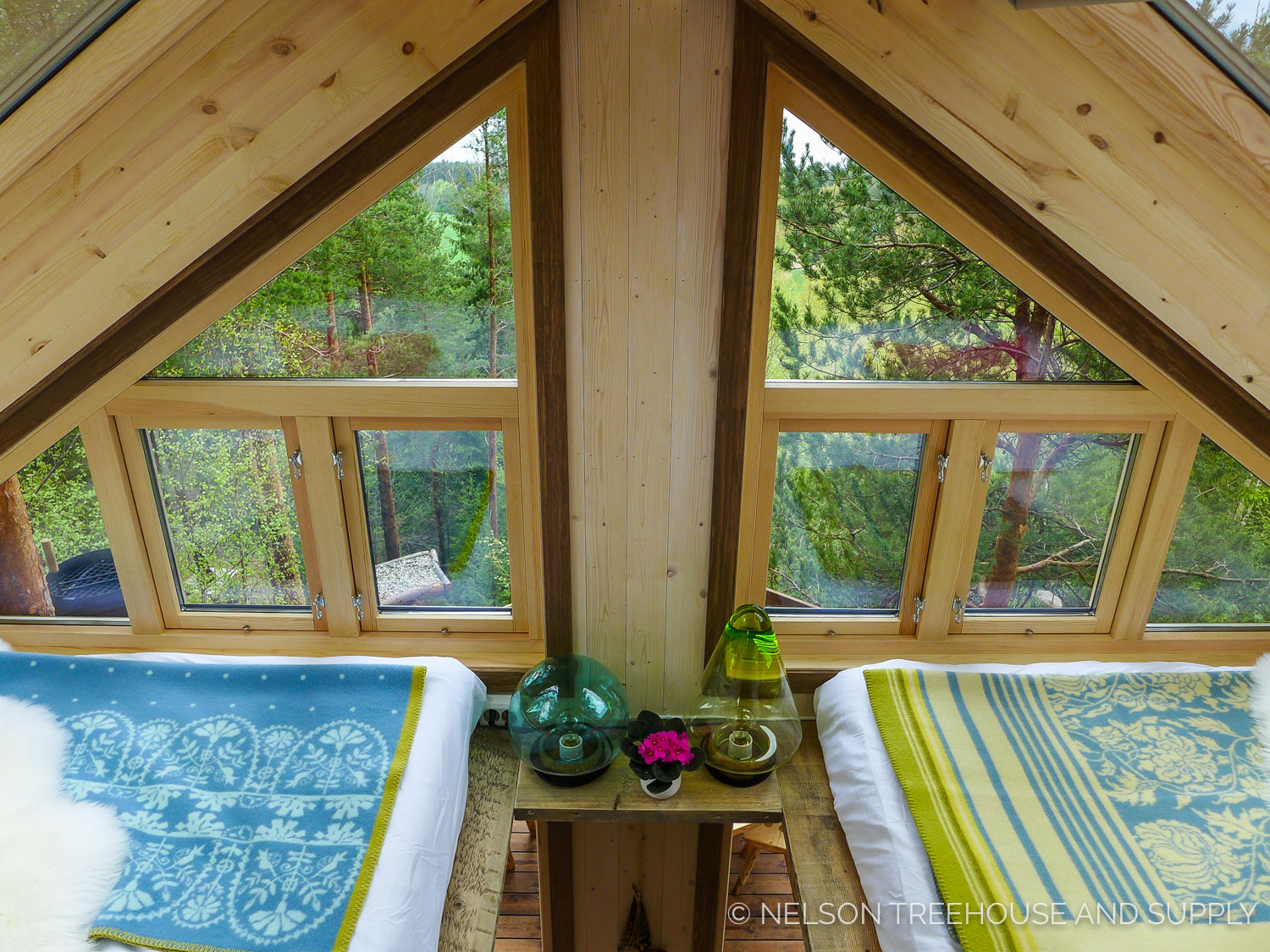 It's impossible to forget you're in a treehouse with all the windows that frame bird's-eye views of the forest!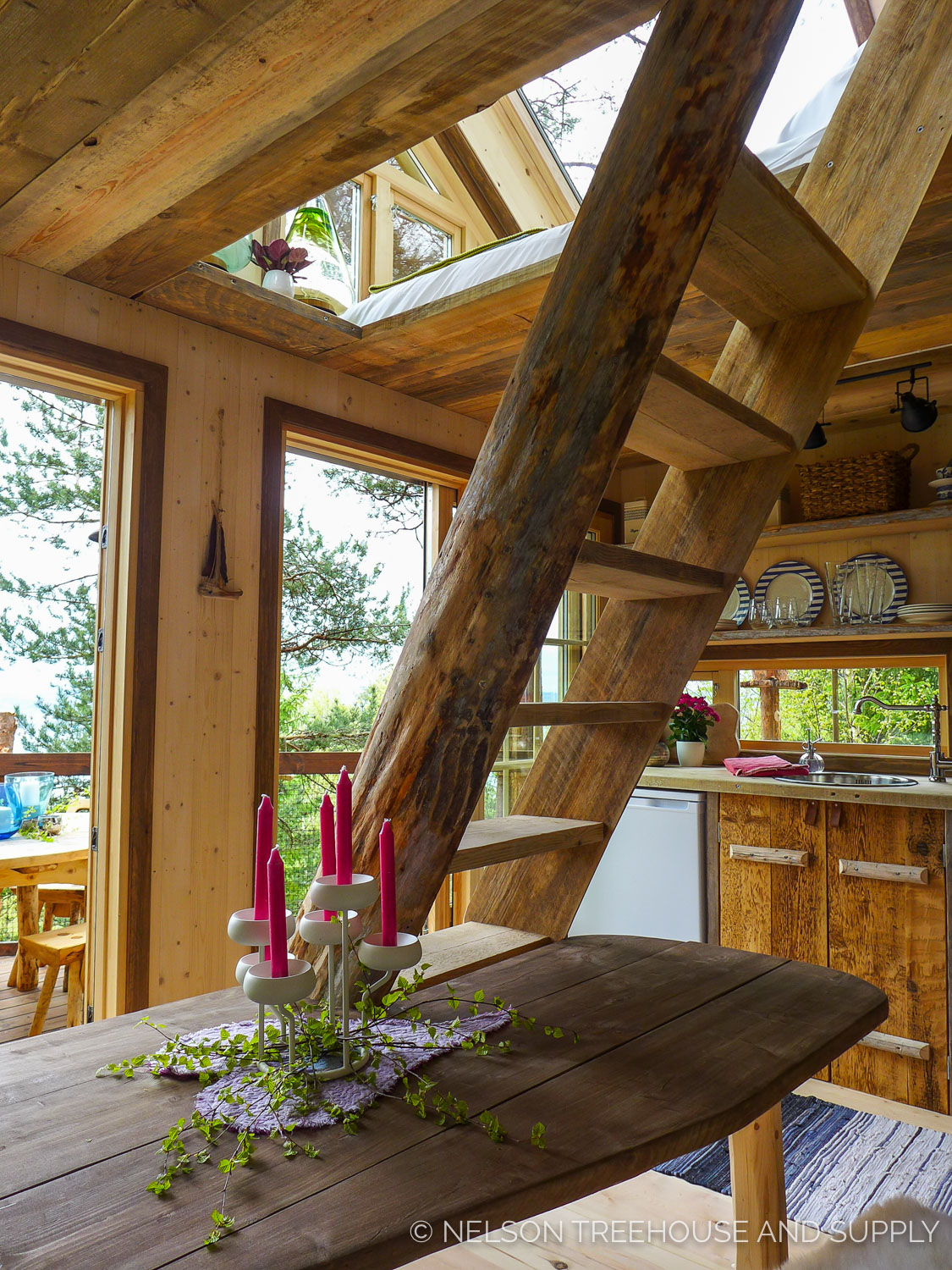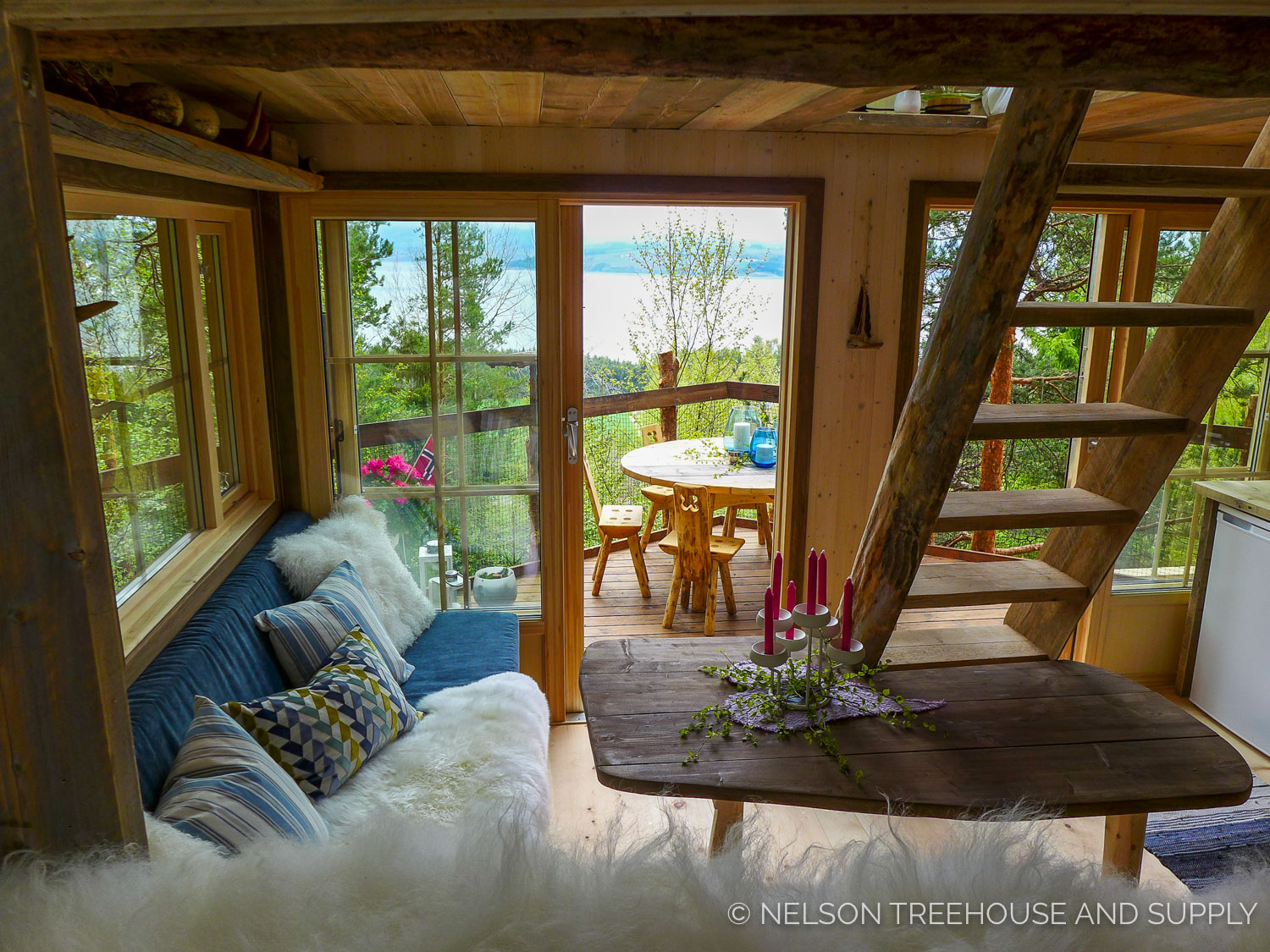 Lake Mjøsa is observable throughout the treehouse.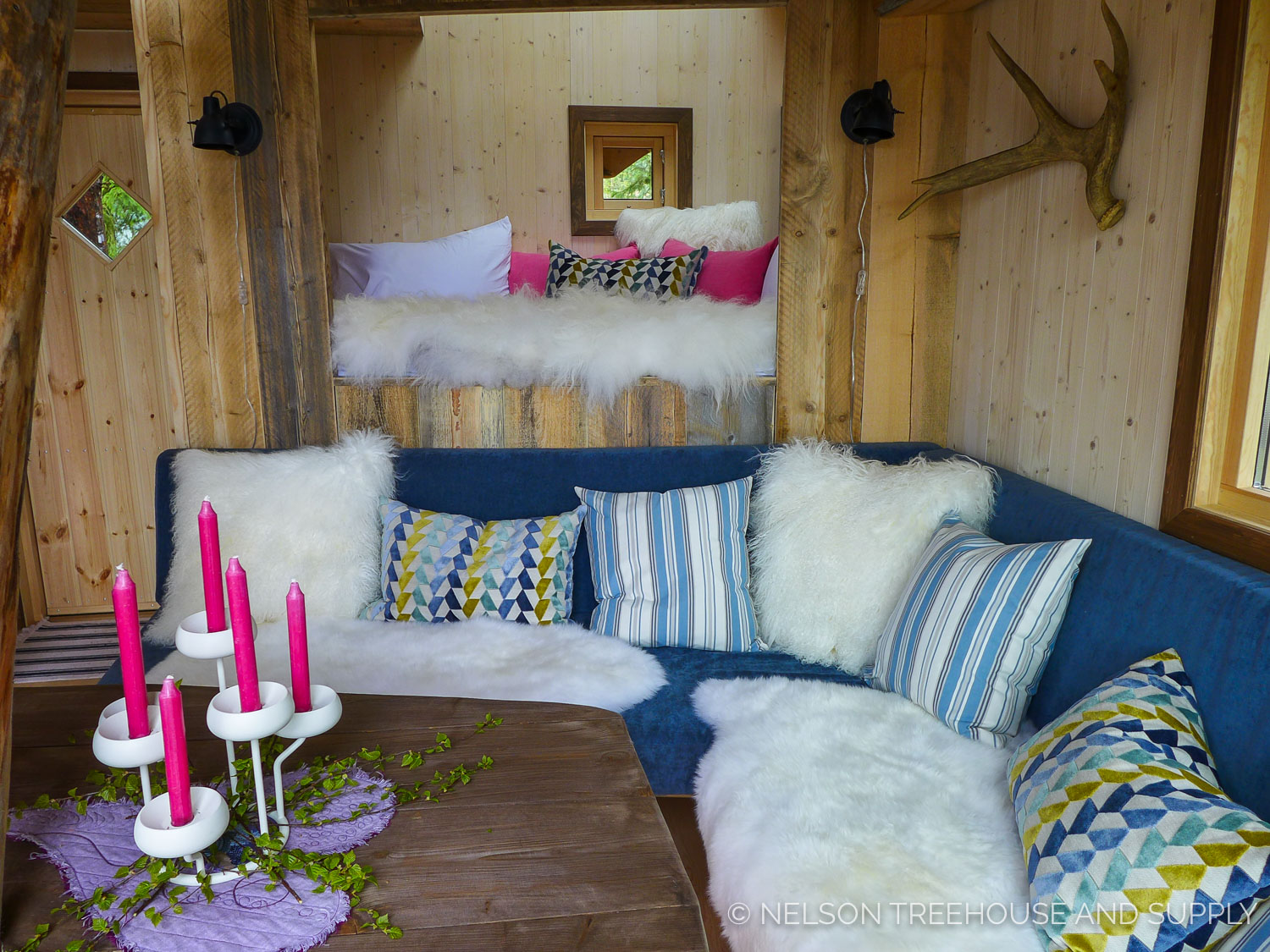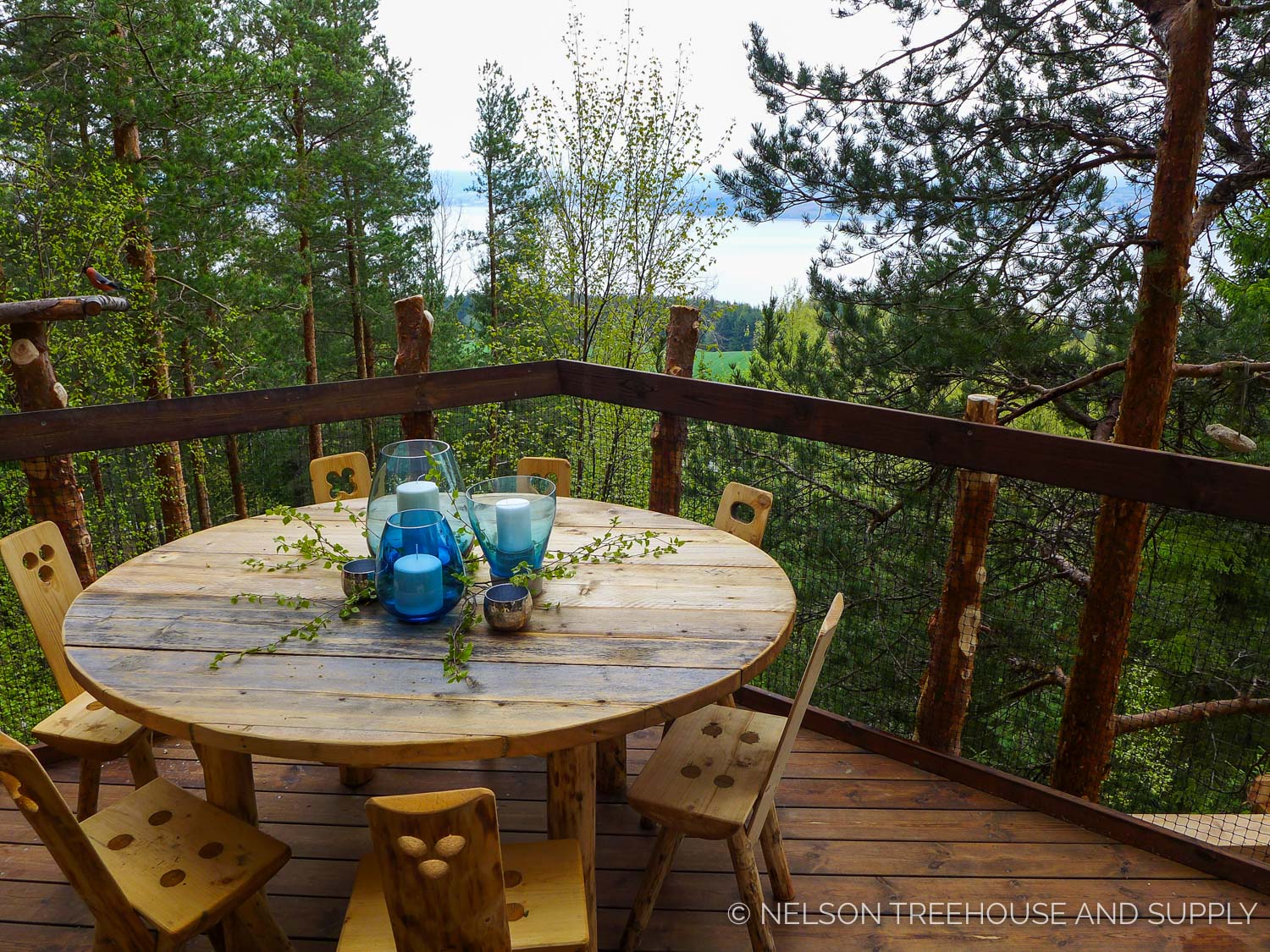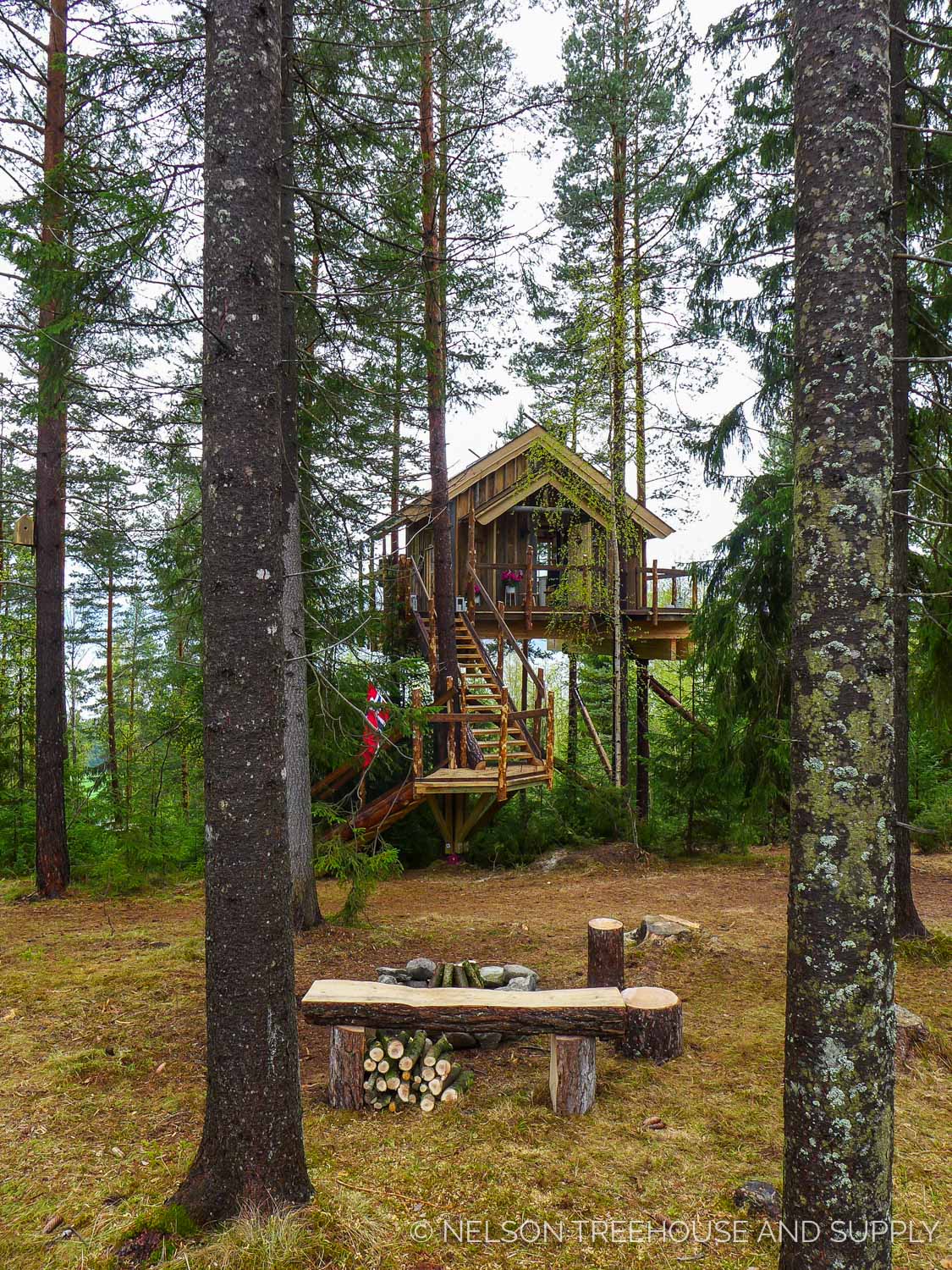 Thanks for making our first international build an incredible experience, Frode!
To stay up-to-date on photo tours of treehouses from this all-new season of Treehouse Masters, subscribe to our newsletter and give us a follow on Facebook and Instagram.
To the trees!