In anticipation of next Friday's premiere of an all-new season of Treehouse Masters, we're looking back at one of our favorite builds from Season 3: the Bird's Nest treehouse in Arkansas.
Building a nest-themed treehouse for Sisty and her family on the banks of Horseshoe Lake was a fantastic creative challenge. Sisty's family needed extra lodging so that overnight stays were less cramped, and wanted to take advantage of their property's beautiful lakeside views. What better than a treehouse to sleep visiting family members, soak in the views, and spot wildlife?
Sisty's 350-square-foot treehouse nests 20 feet high in a grove of hackberry and oak trees. A staircase leads to the spacious deck, which offers sweeping views of the lake and ample opportunities for birdwatching. The curved screened-in porch, eyebrow dormer, and nested roof line add an elegant touch. With a bedroom loft, kitchenette, bathroom, and built-in seating, this treehouse is a cozy and roomy retreat for the whole family.
The cherry on top of this build was working with Roderick Romero, who interwove branches to create the intricate "nest" beneath the platform. Roderick's artful branch work makes it look like the treehouse is truly nested in the trees!
Scroll through the slideshow below to tour the Bird's Nest treehouse:
PHOTO TOUR: BIRD'S NEST TREEHOUSE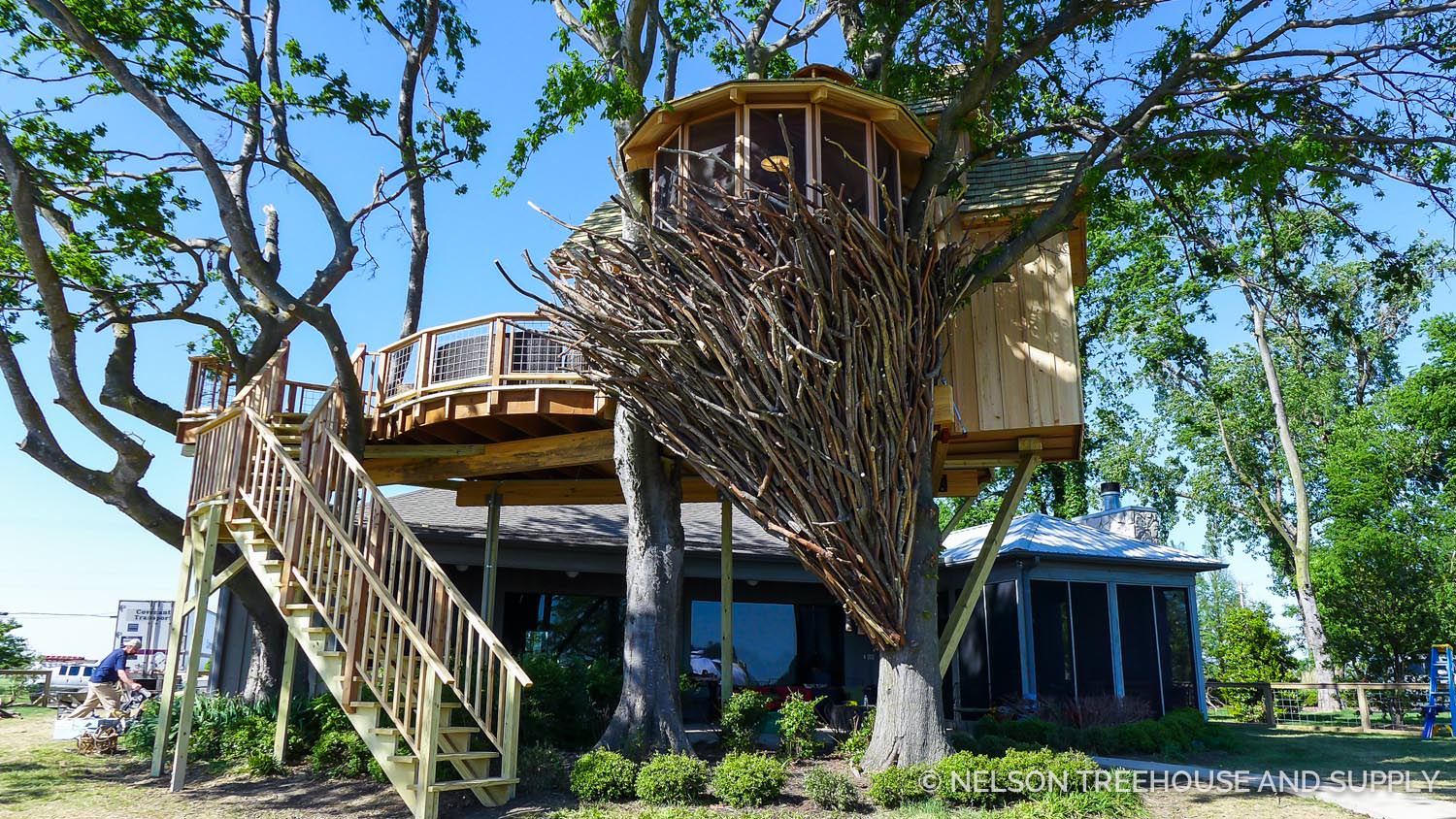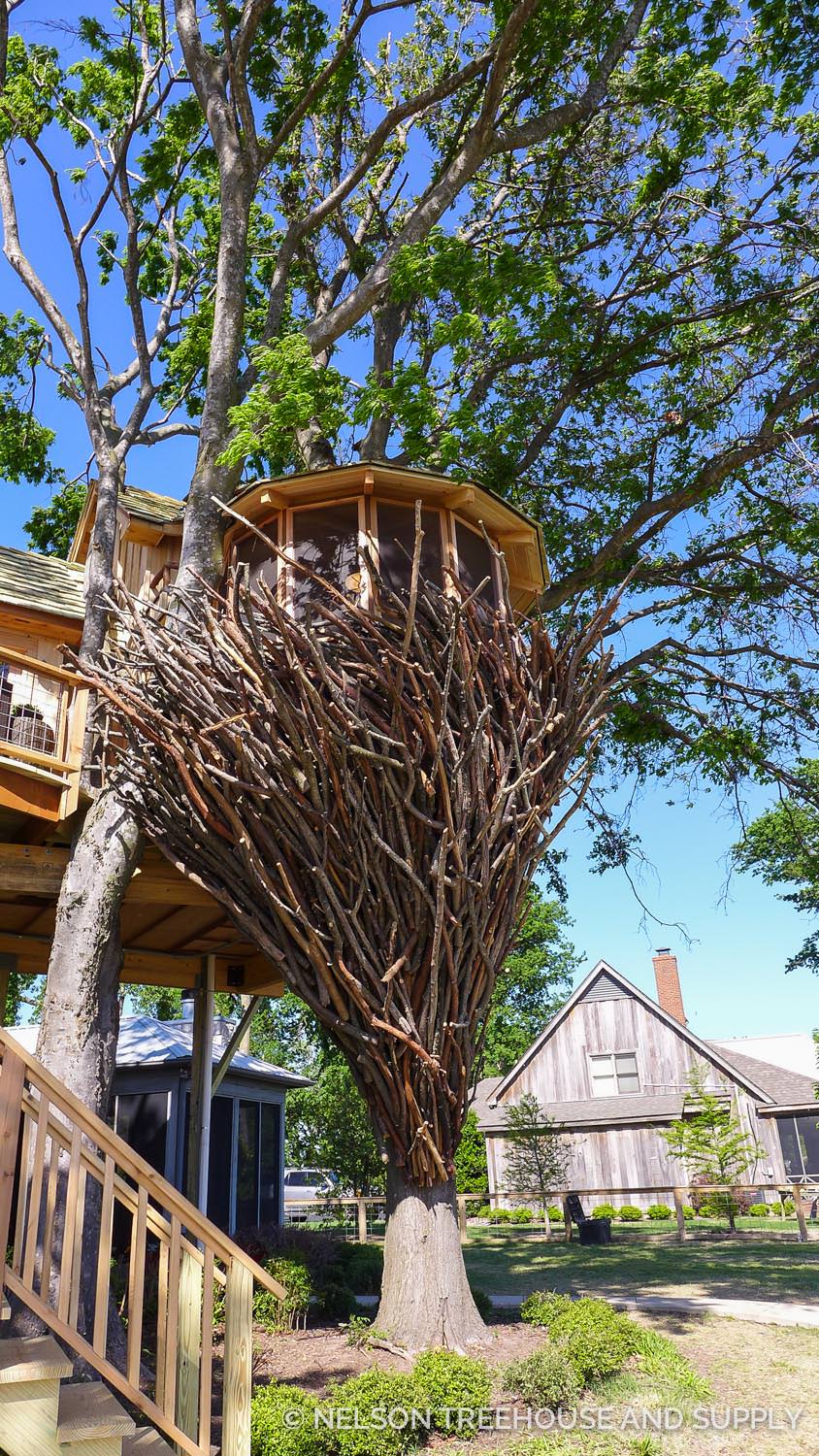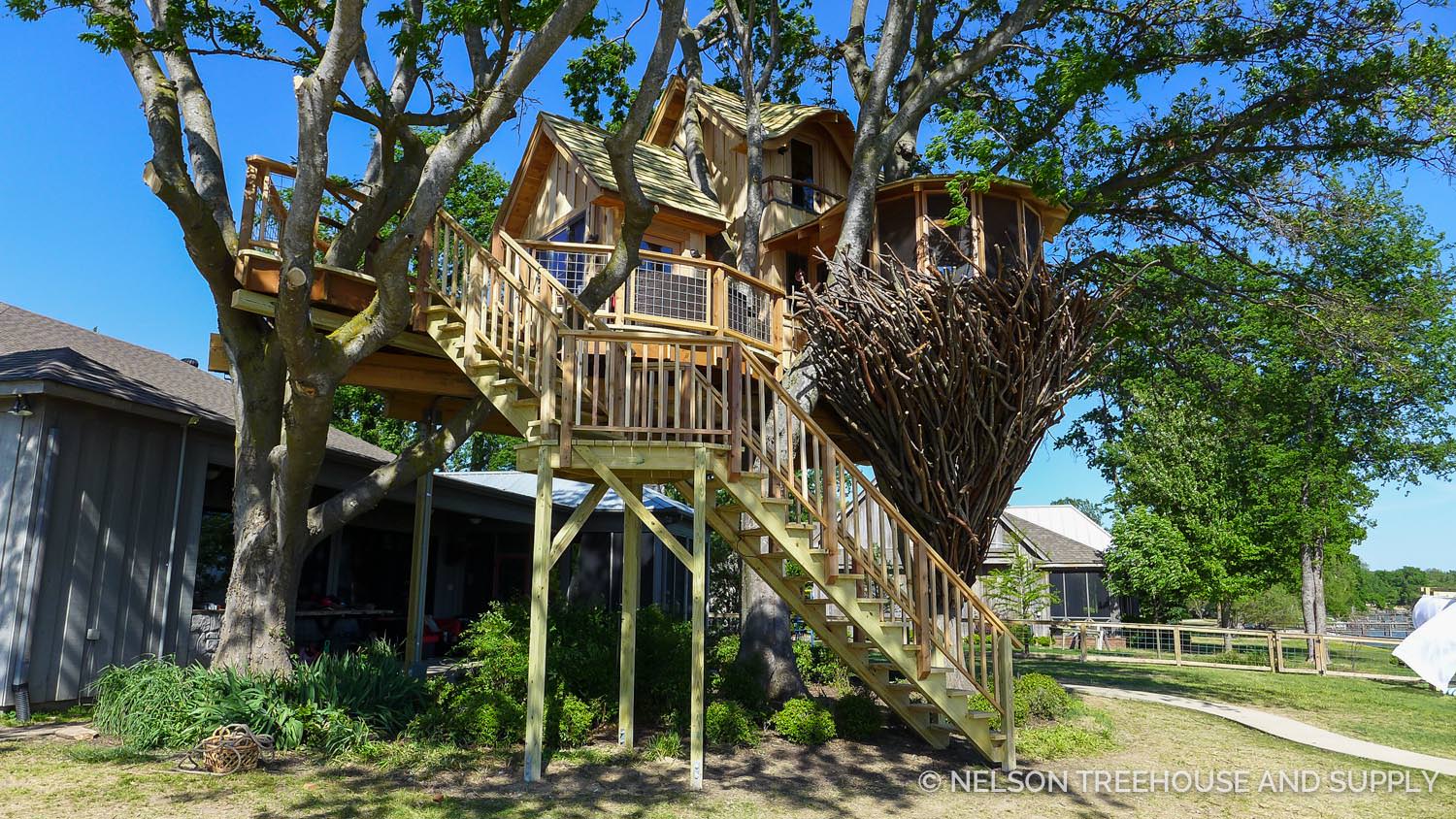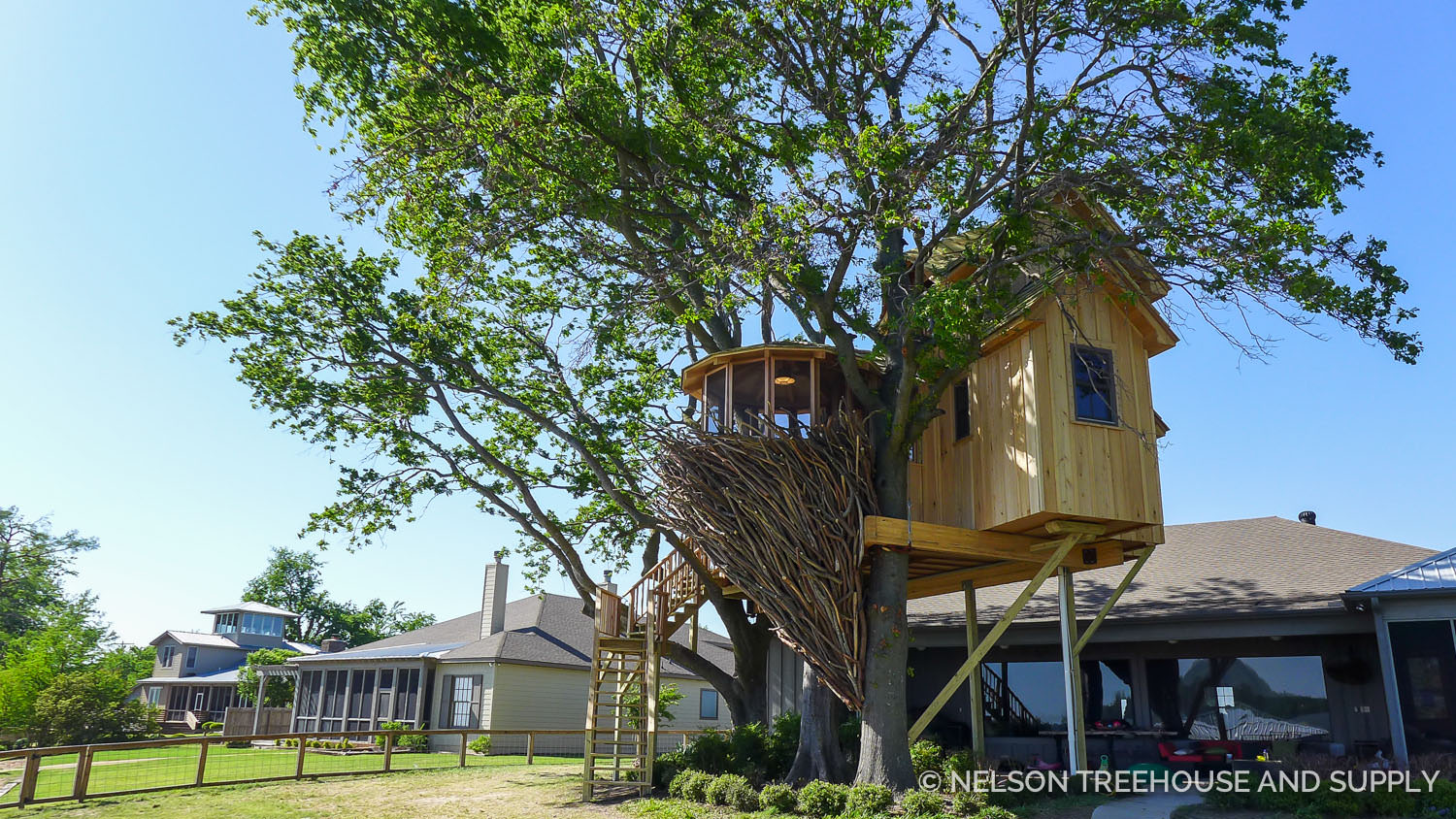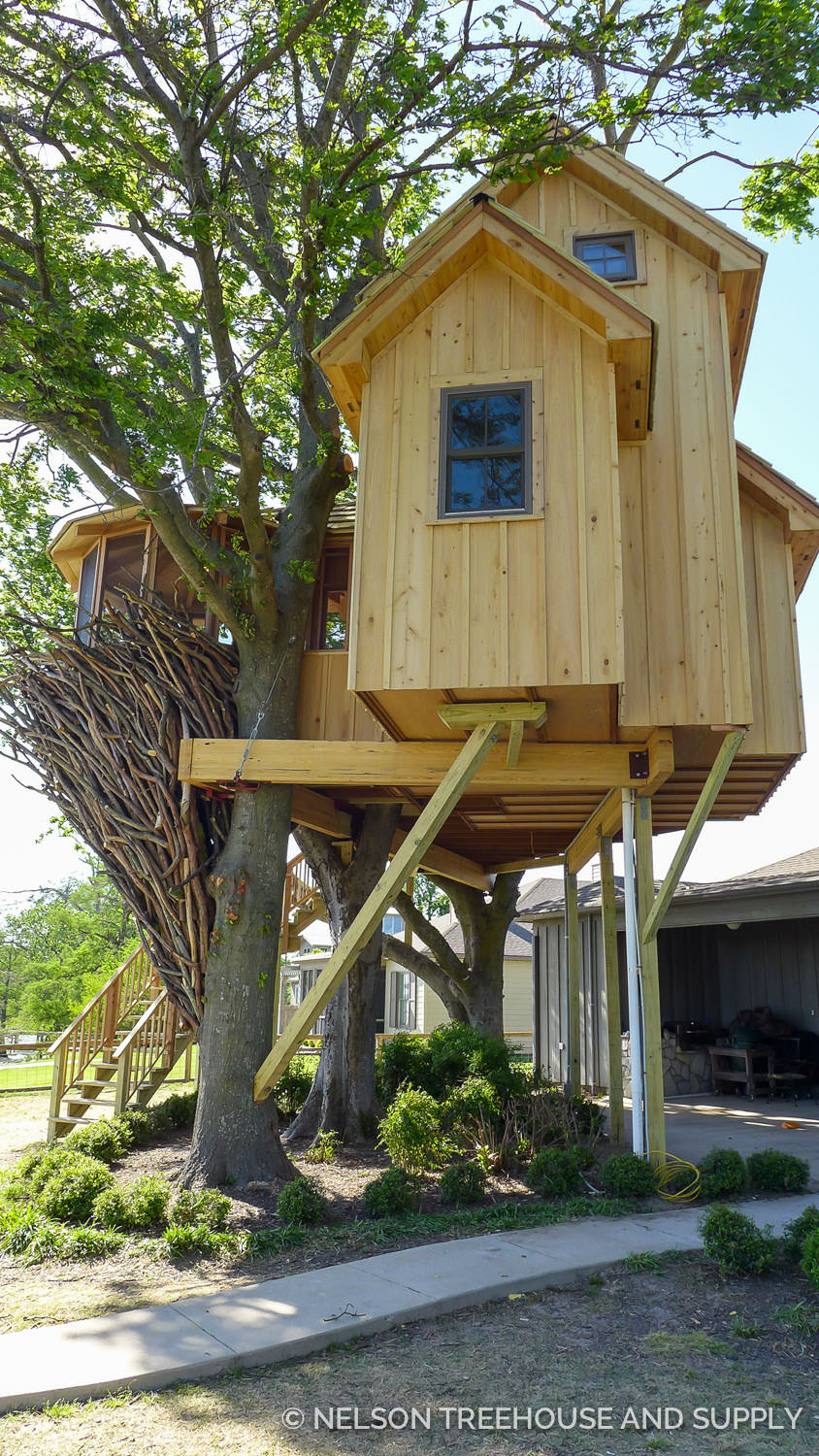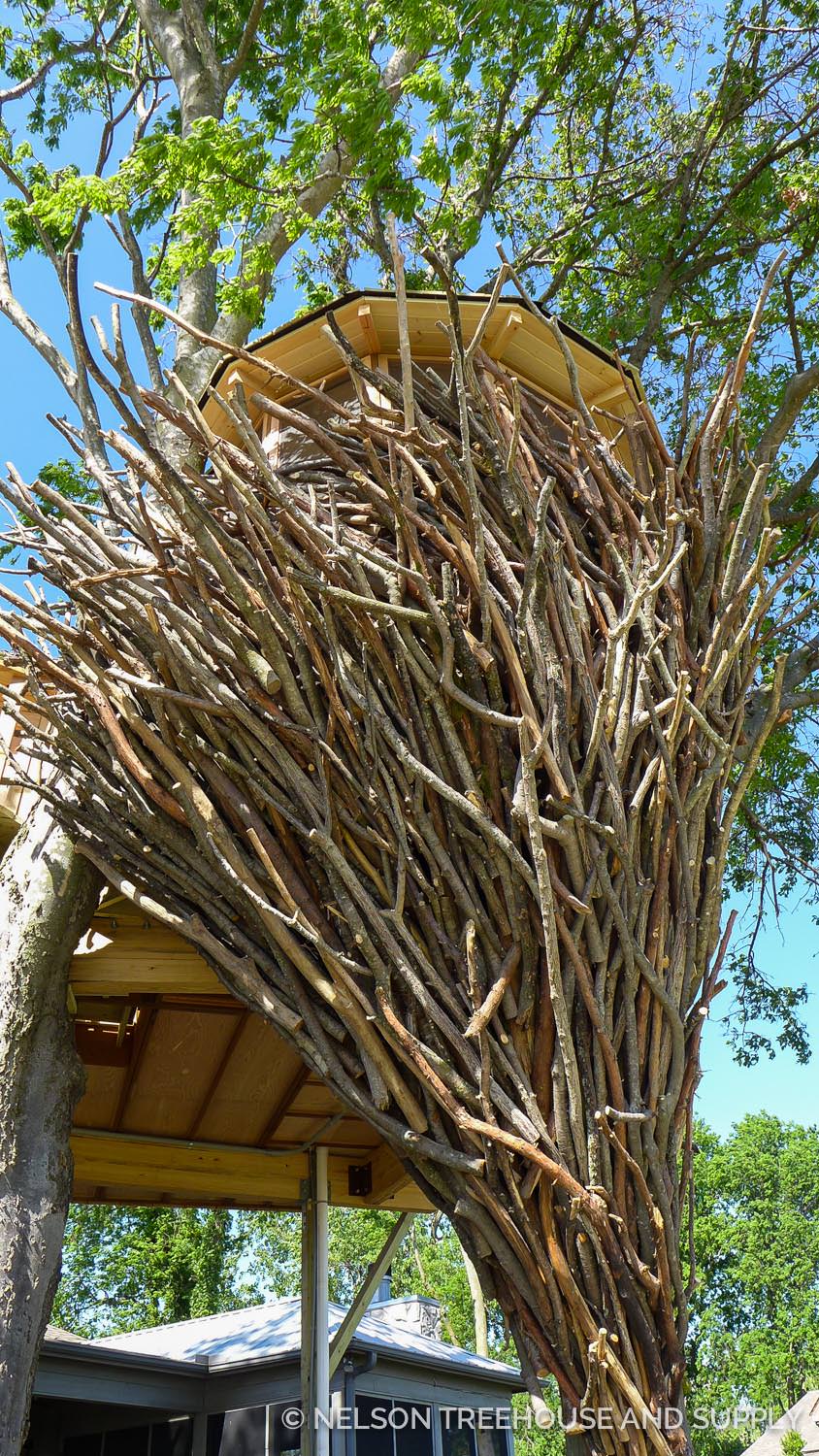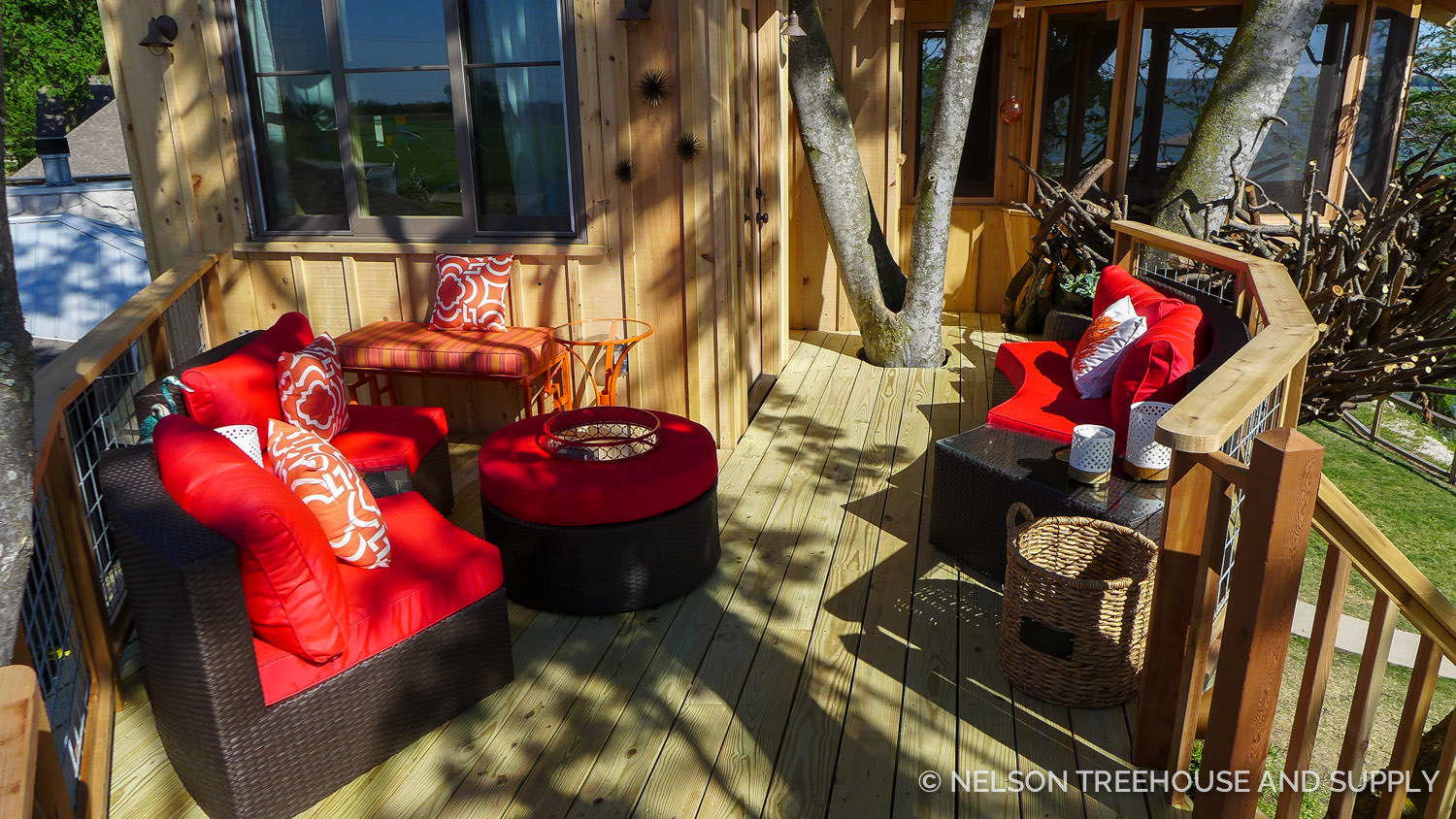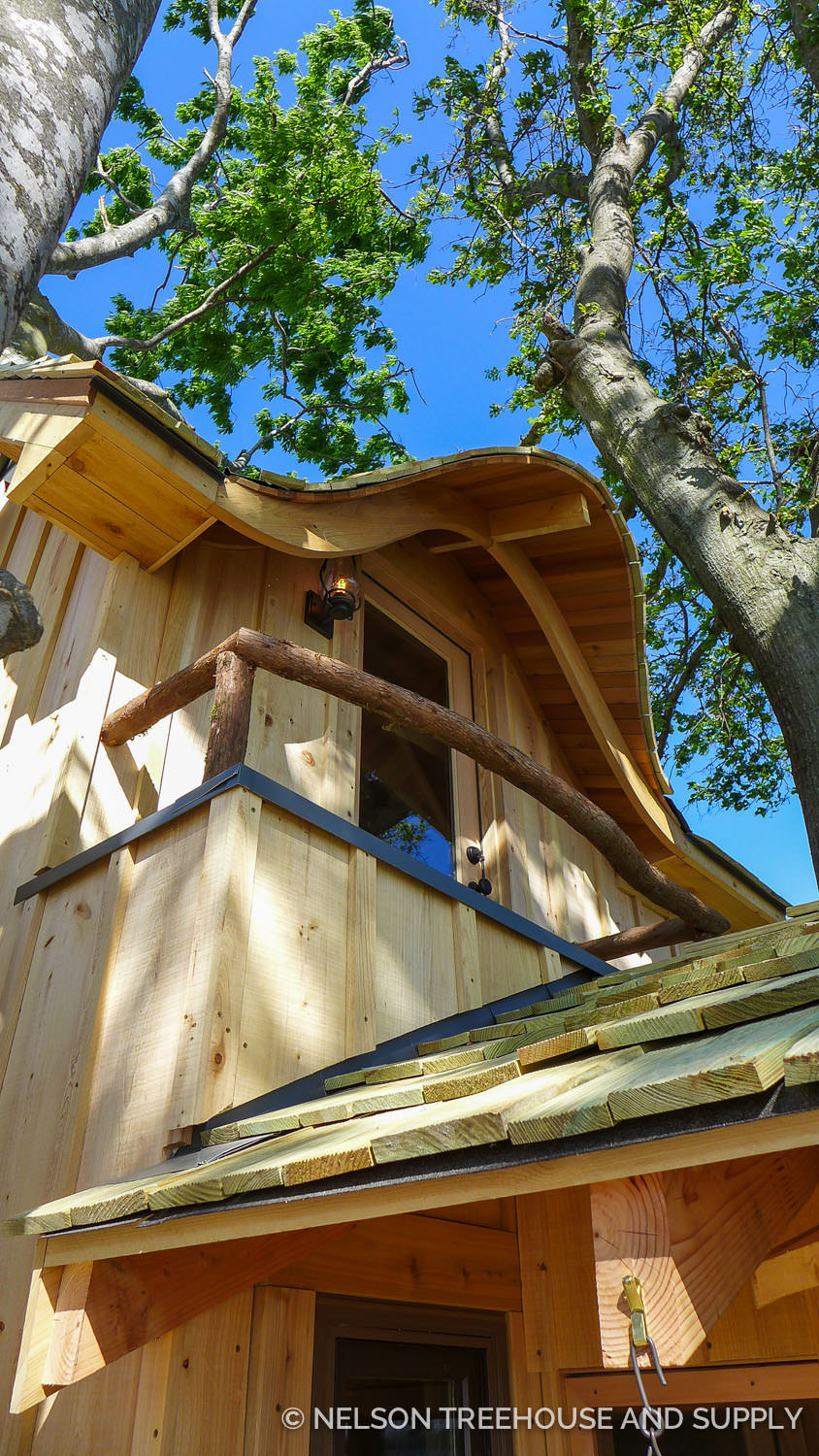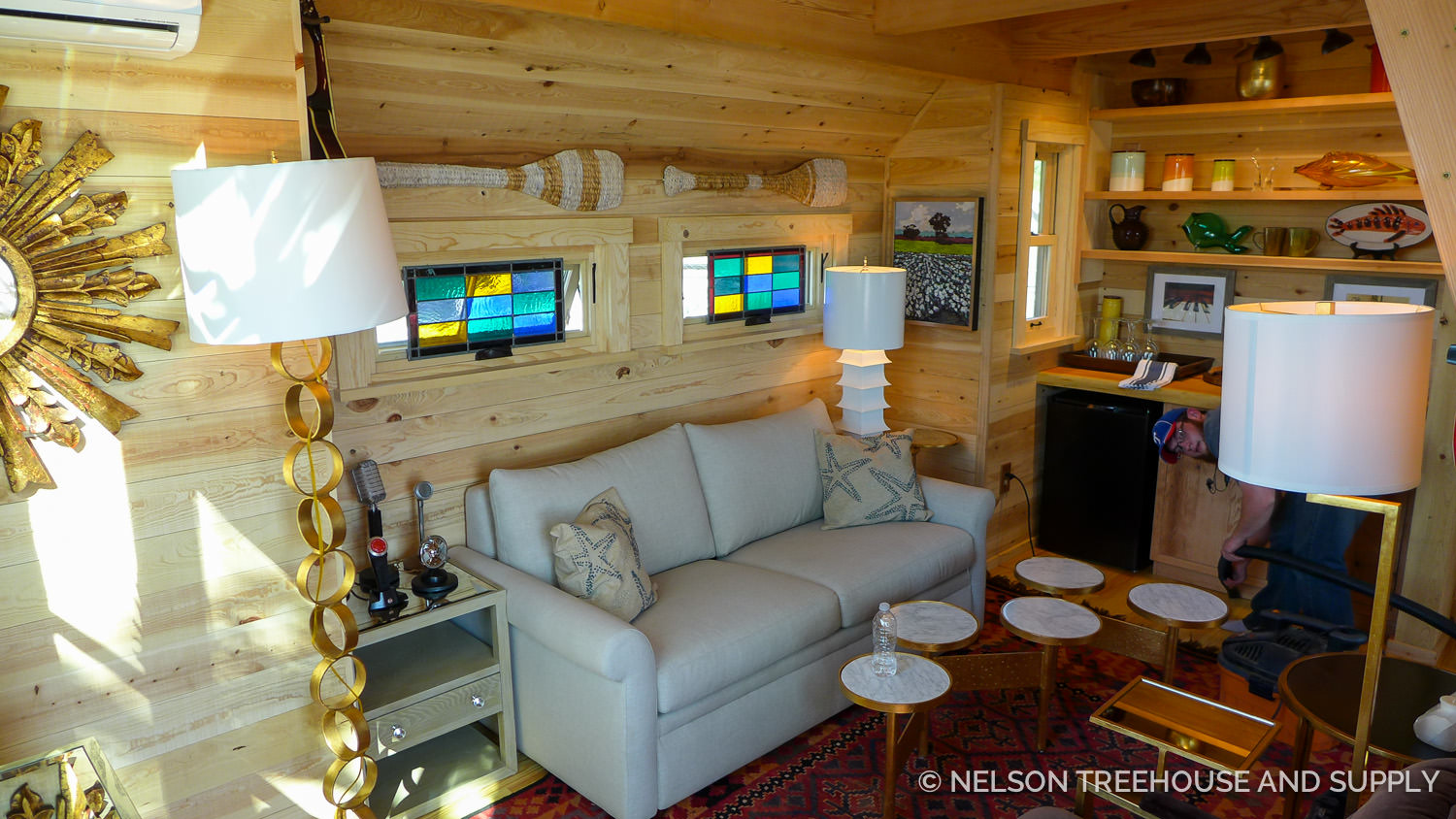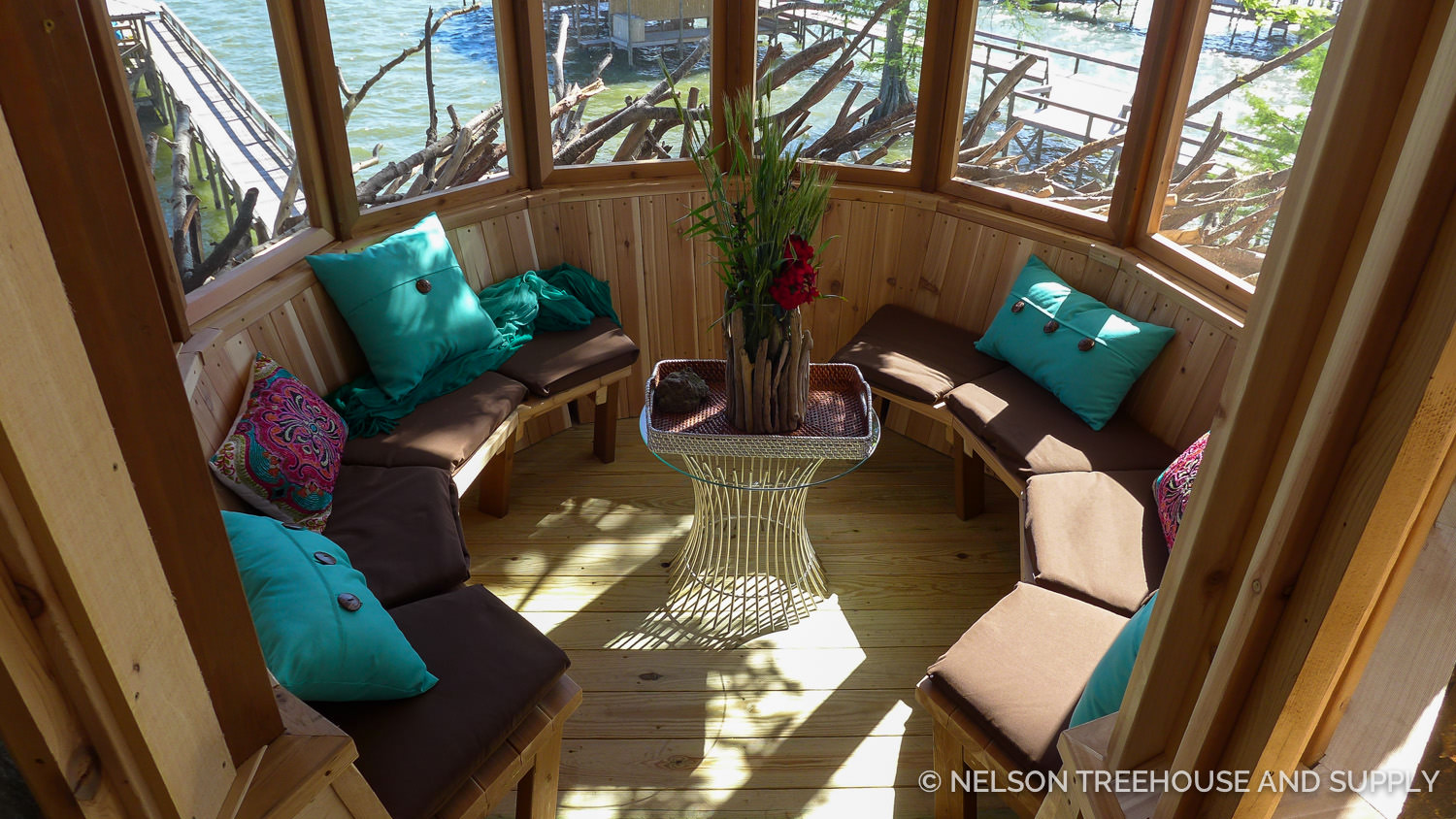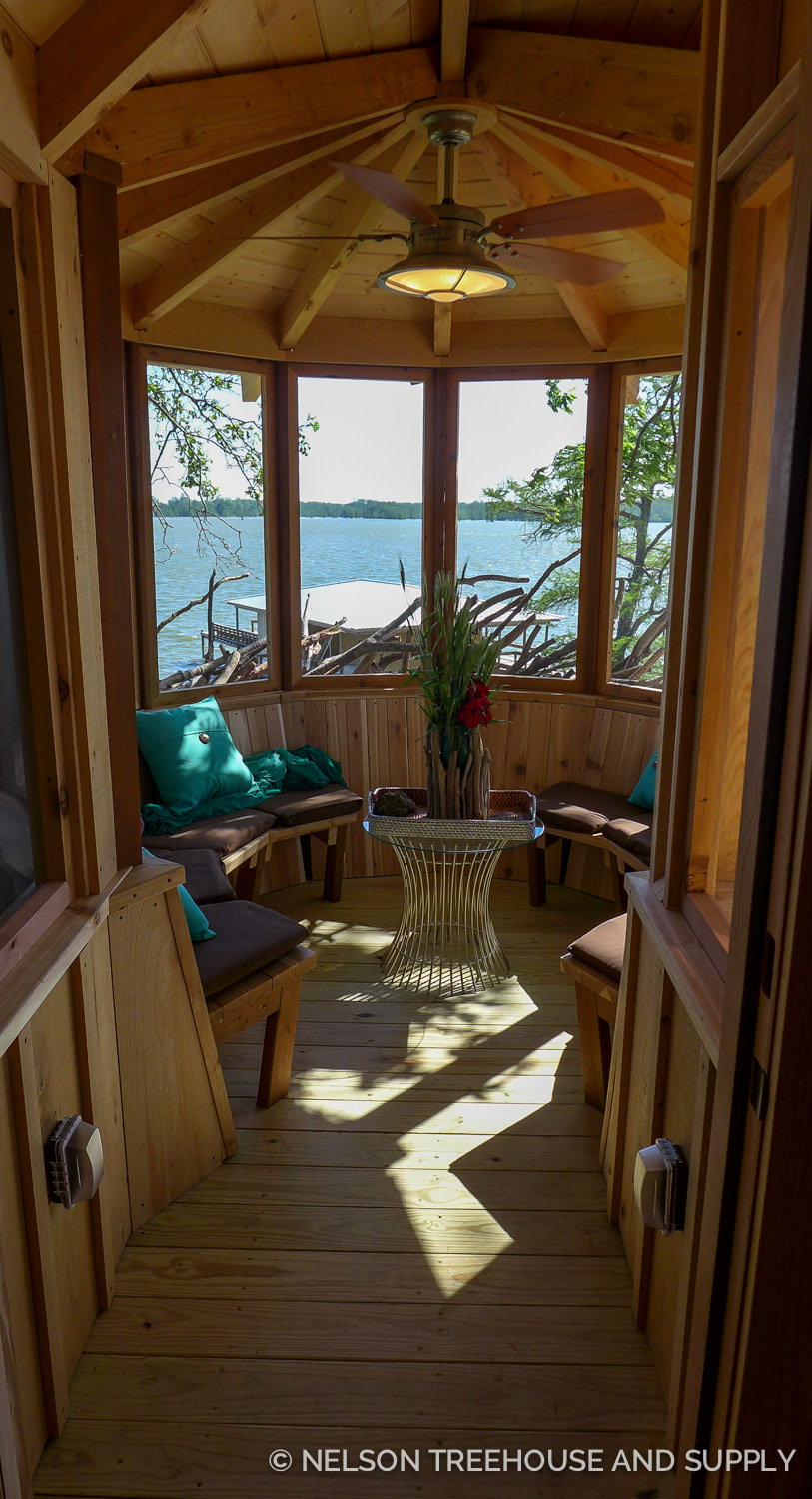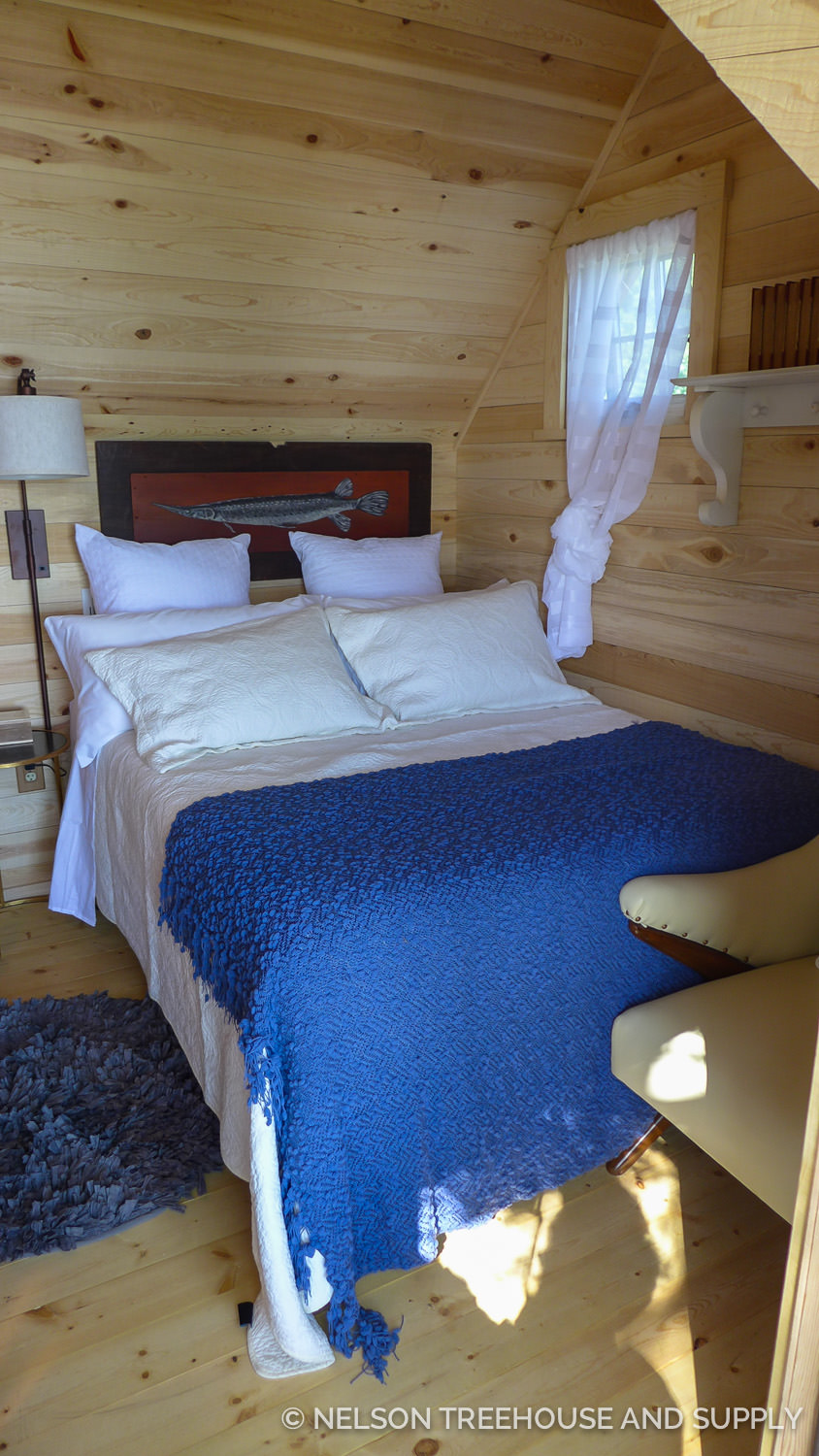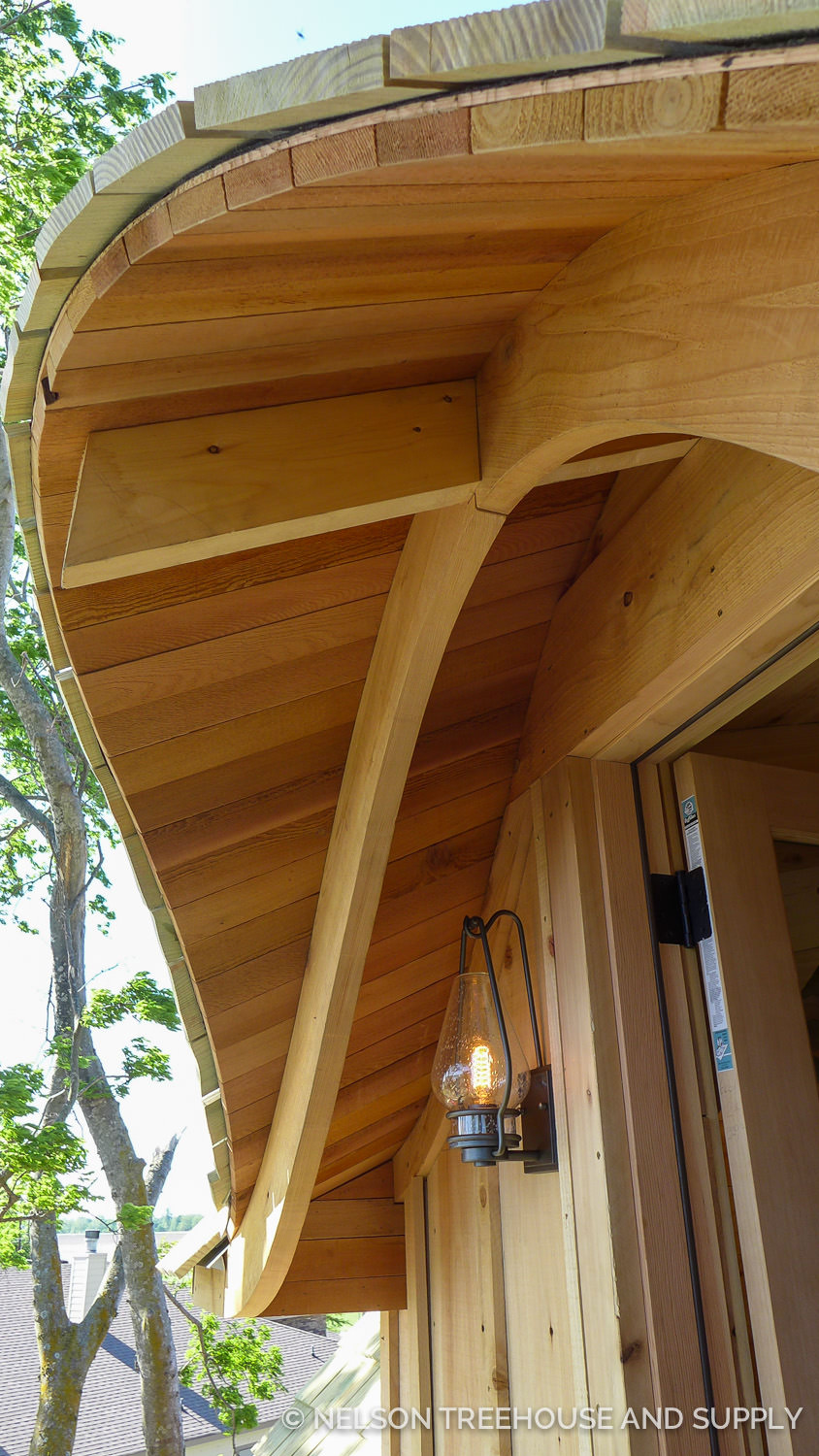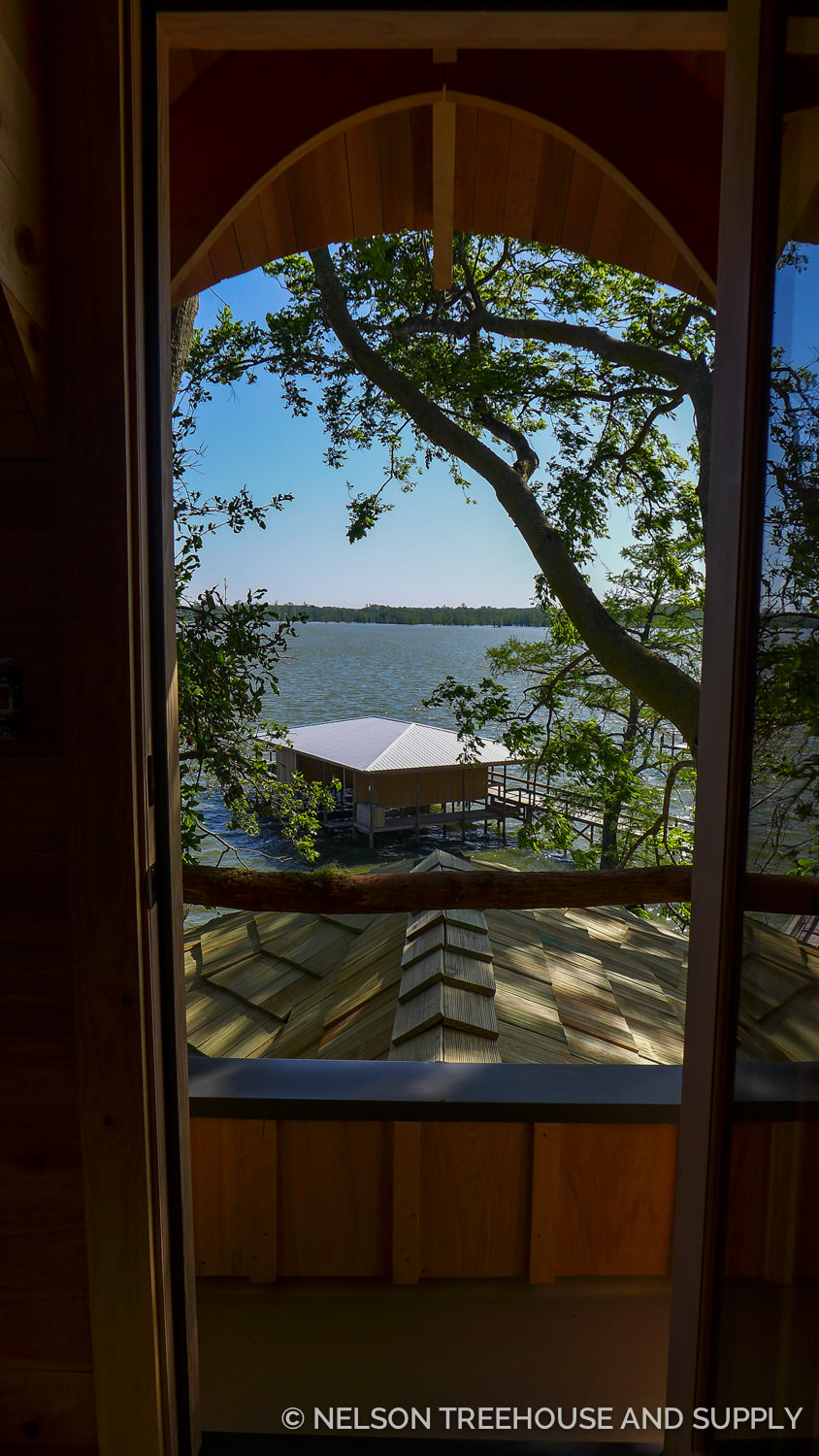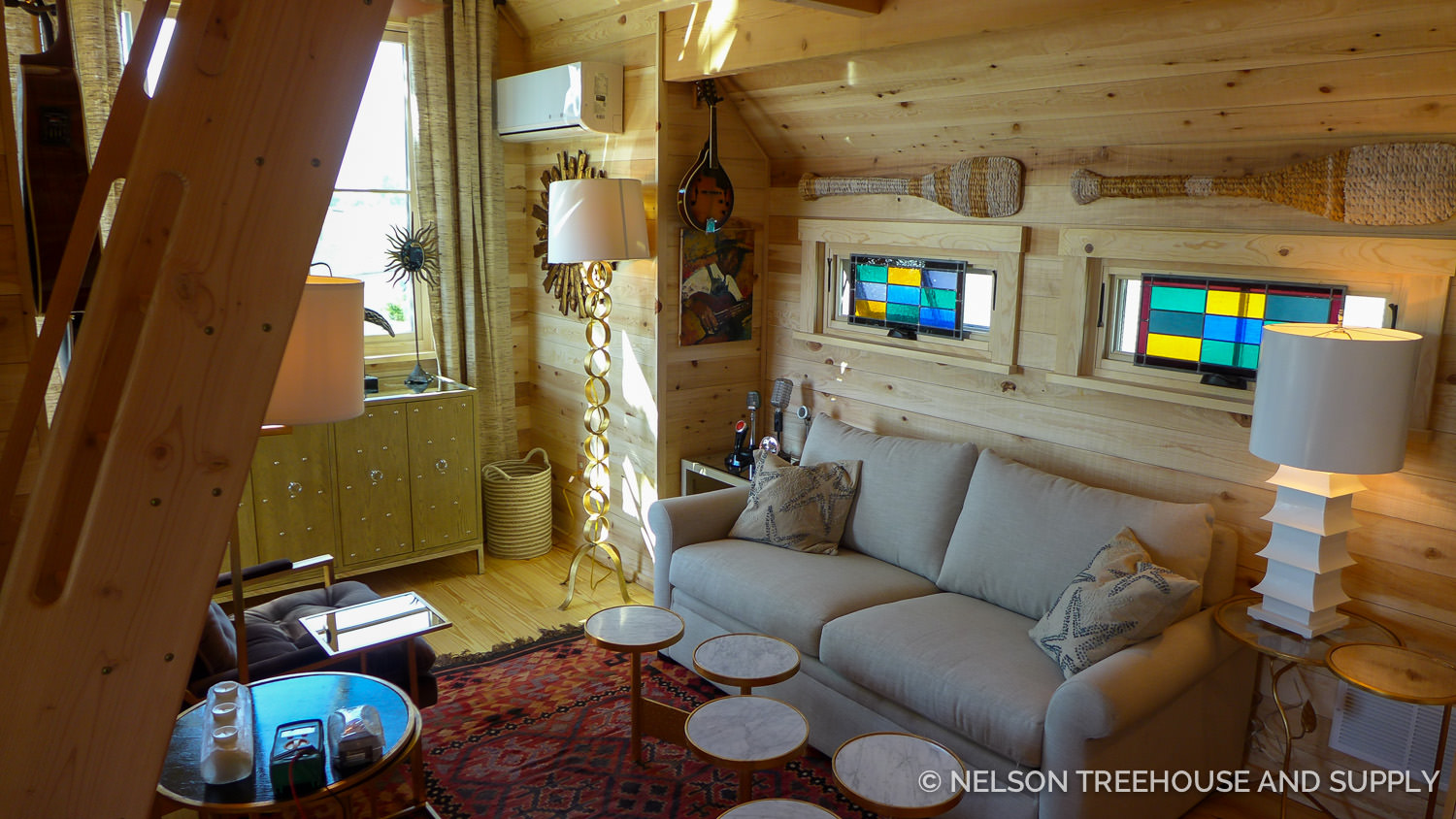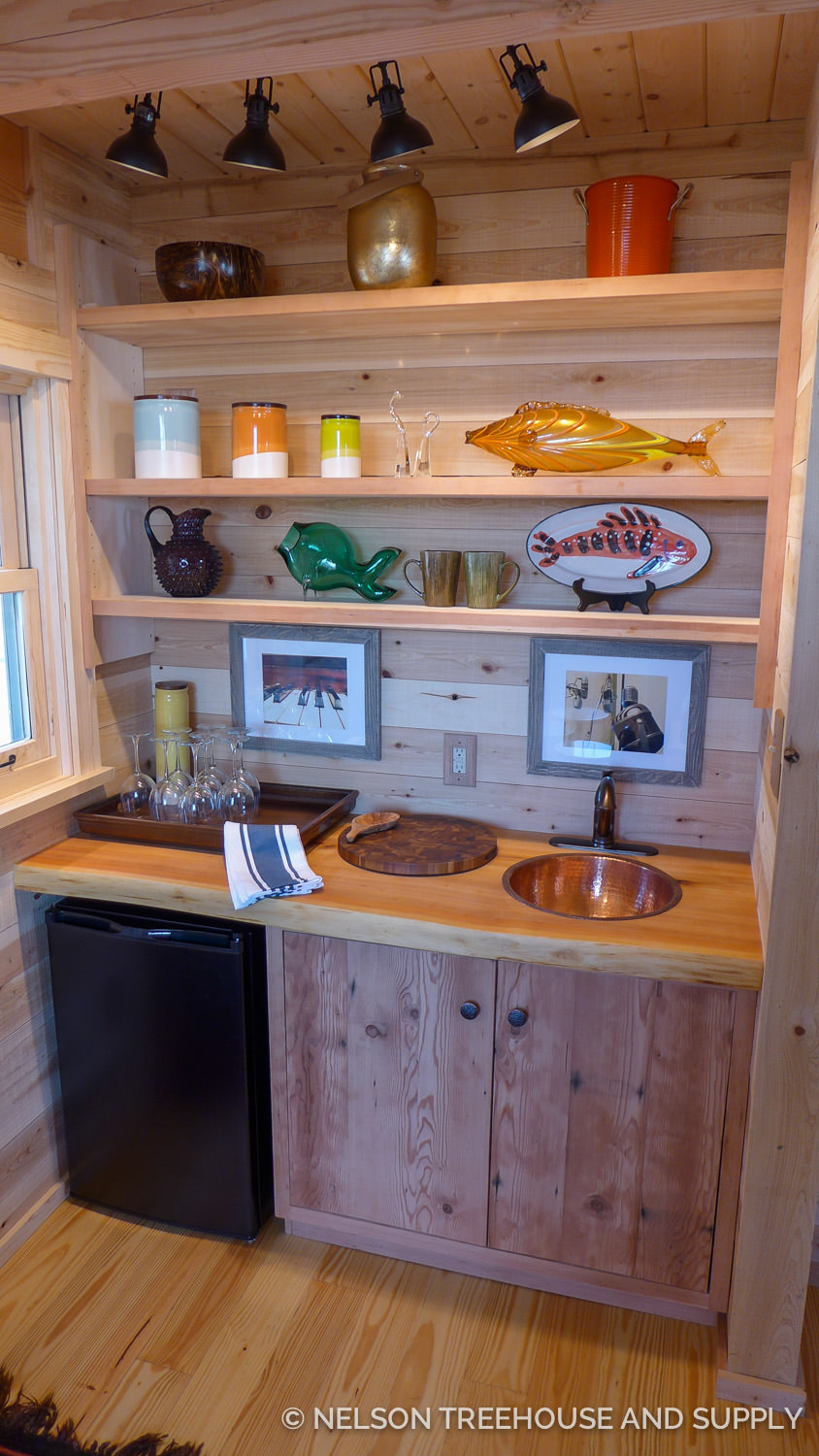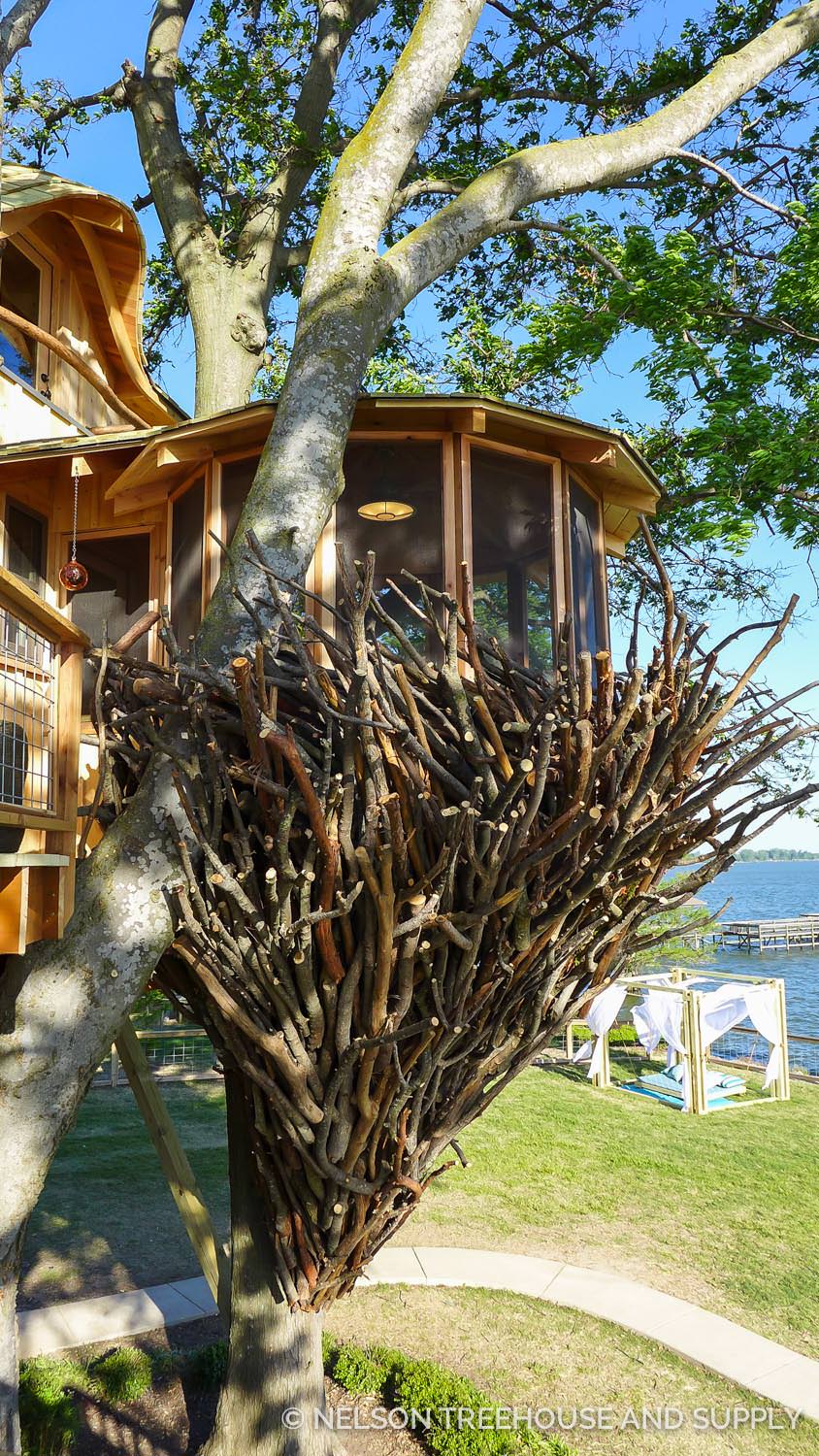 Thank you, Sisty, for a beautiful and memorable build! We wish you and your family a lifetime of blissful birdwatching and happy times in the trees!
Don't miss next Friday's season premiere of Treehouse Masters on Animal Planet!