Pete always jumps at the chance to remodel treehouses he's built before – it's fascinating to see the evolution of treehouse hardware and best practices since the original build. In 2015, Pete had the opportunity to remodel two treehouses for friends: an art studio treehouse and an office treehouse in western Washington. Scroll through the slideshows below to reminisce about these memorable "treehab" remodels!
Lolly's Art Studio/Guesthouse Treehouse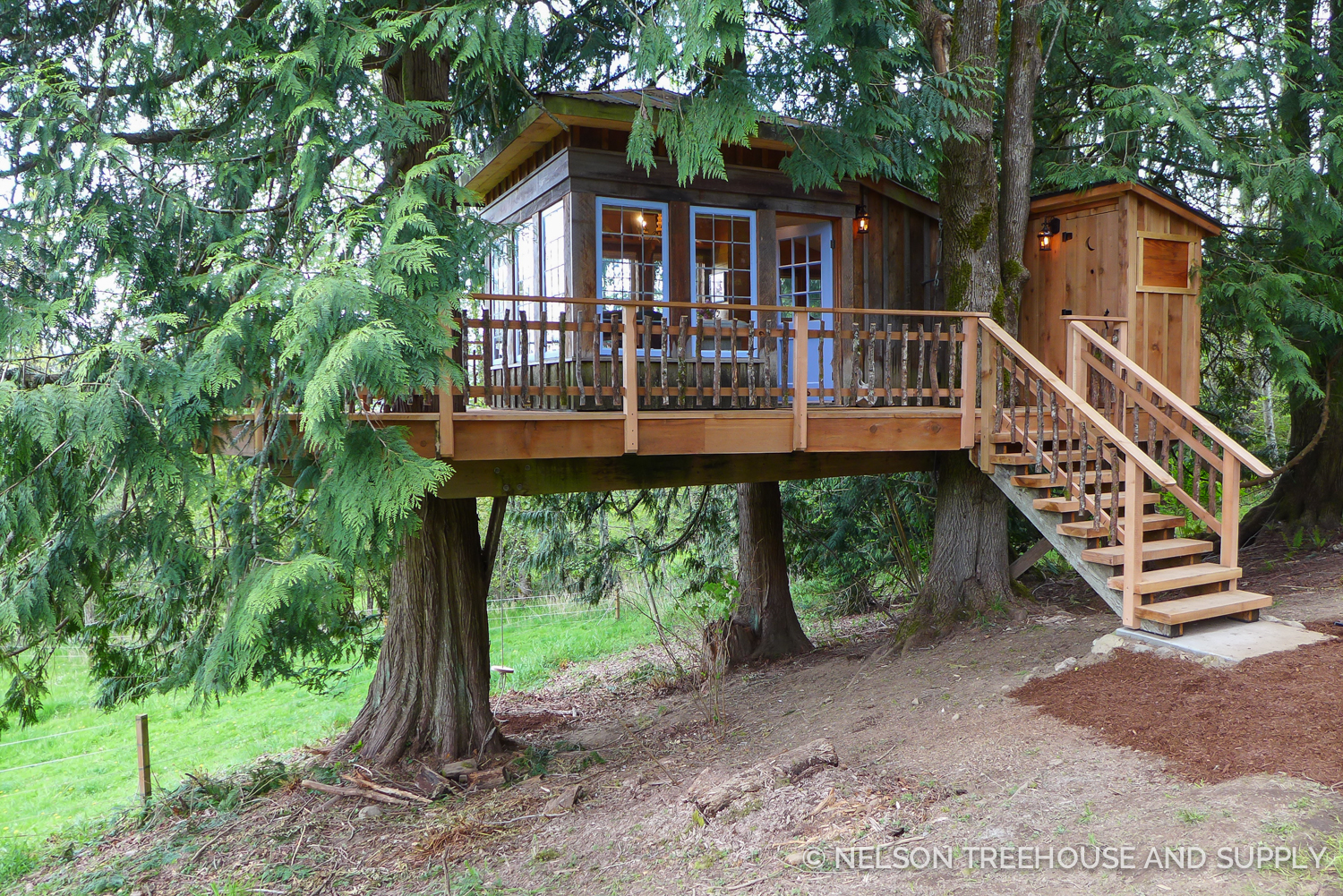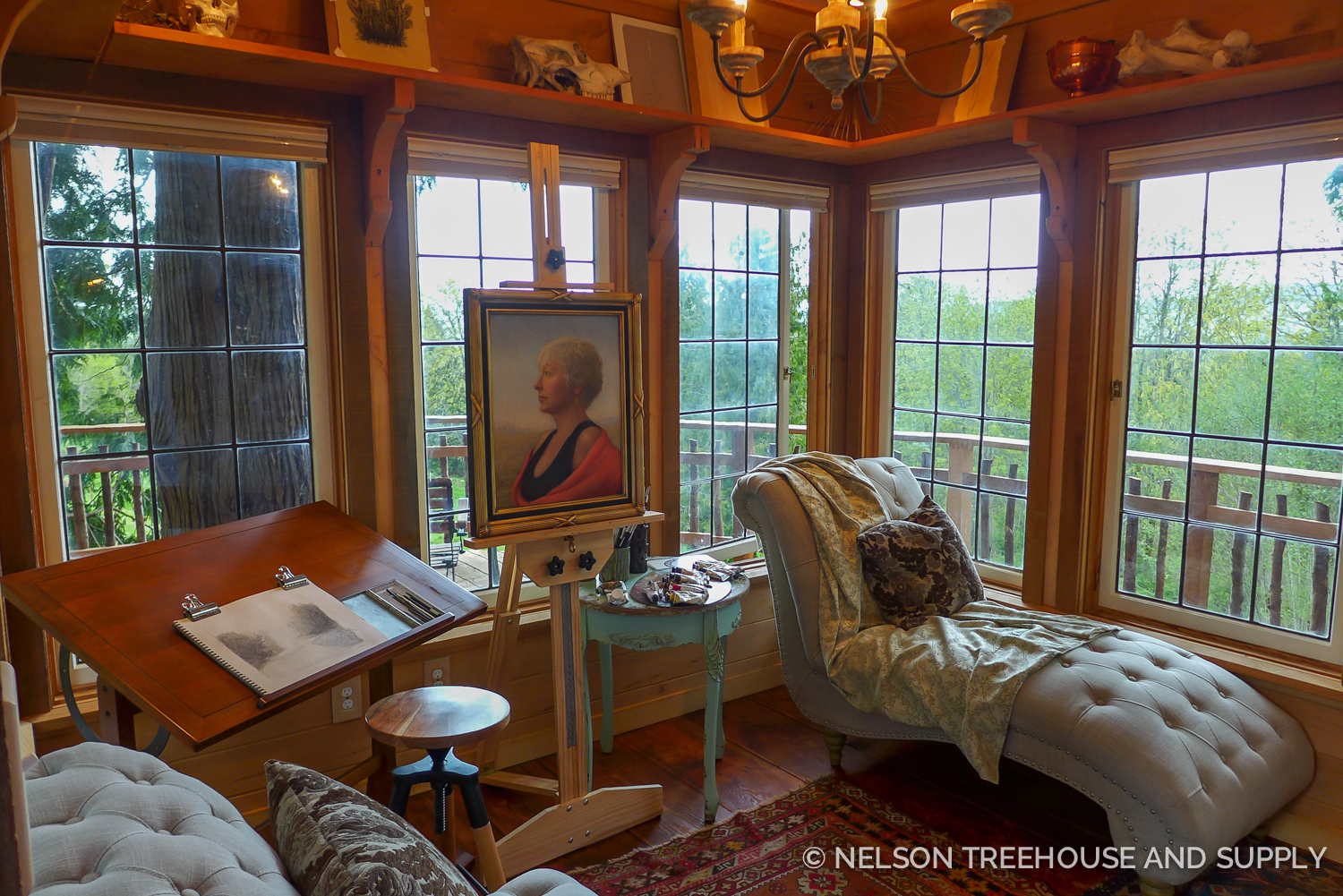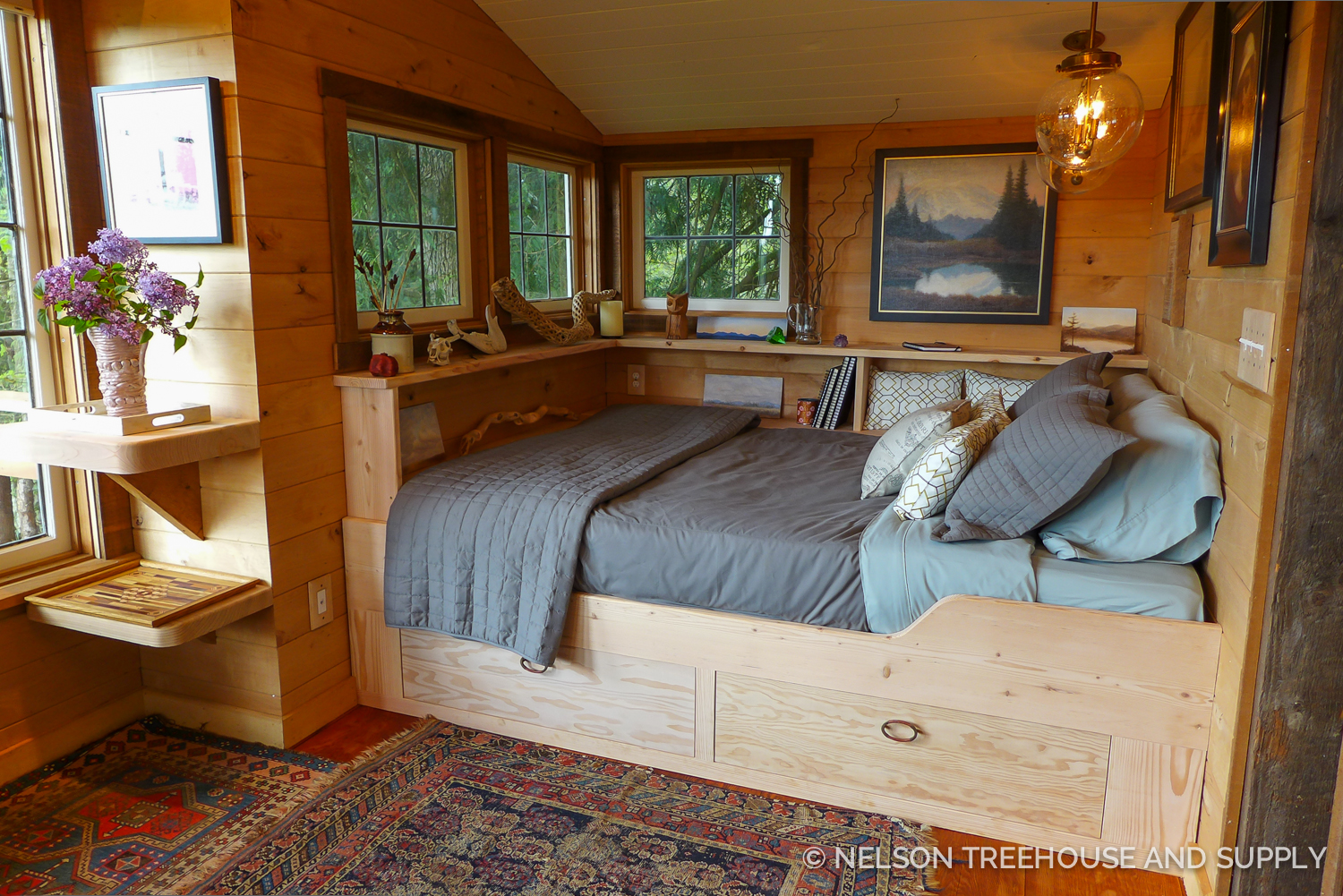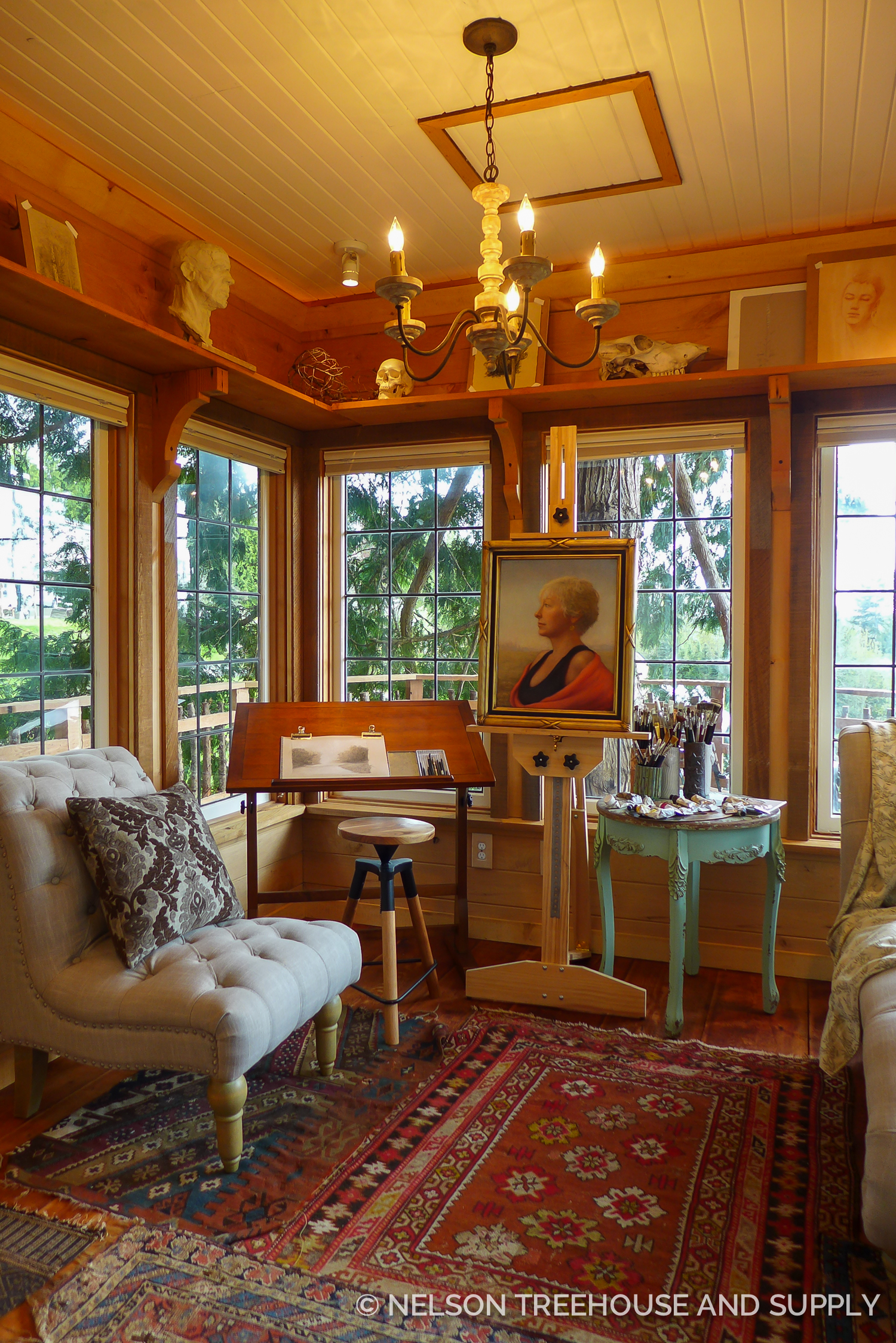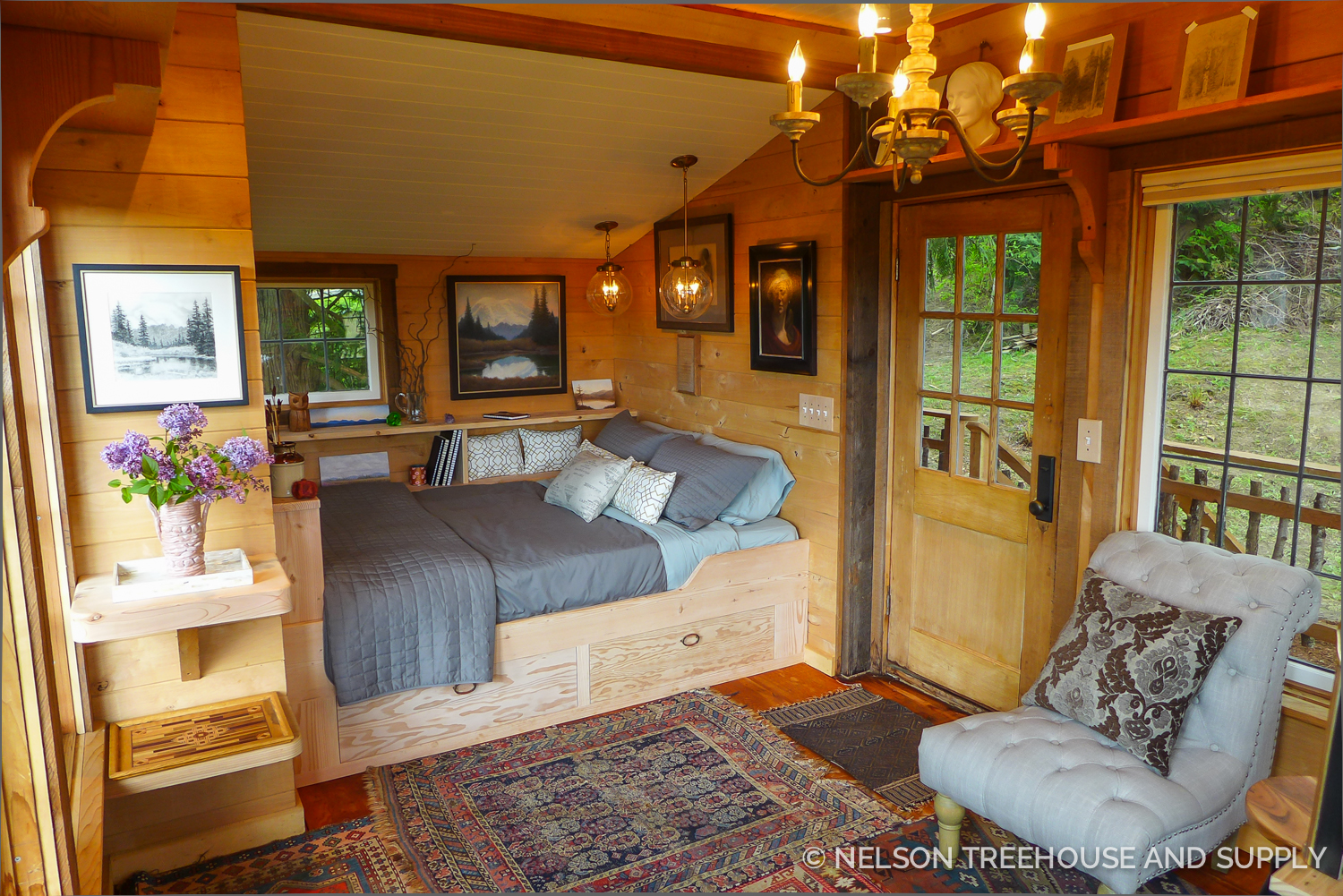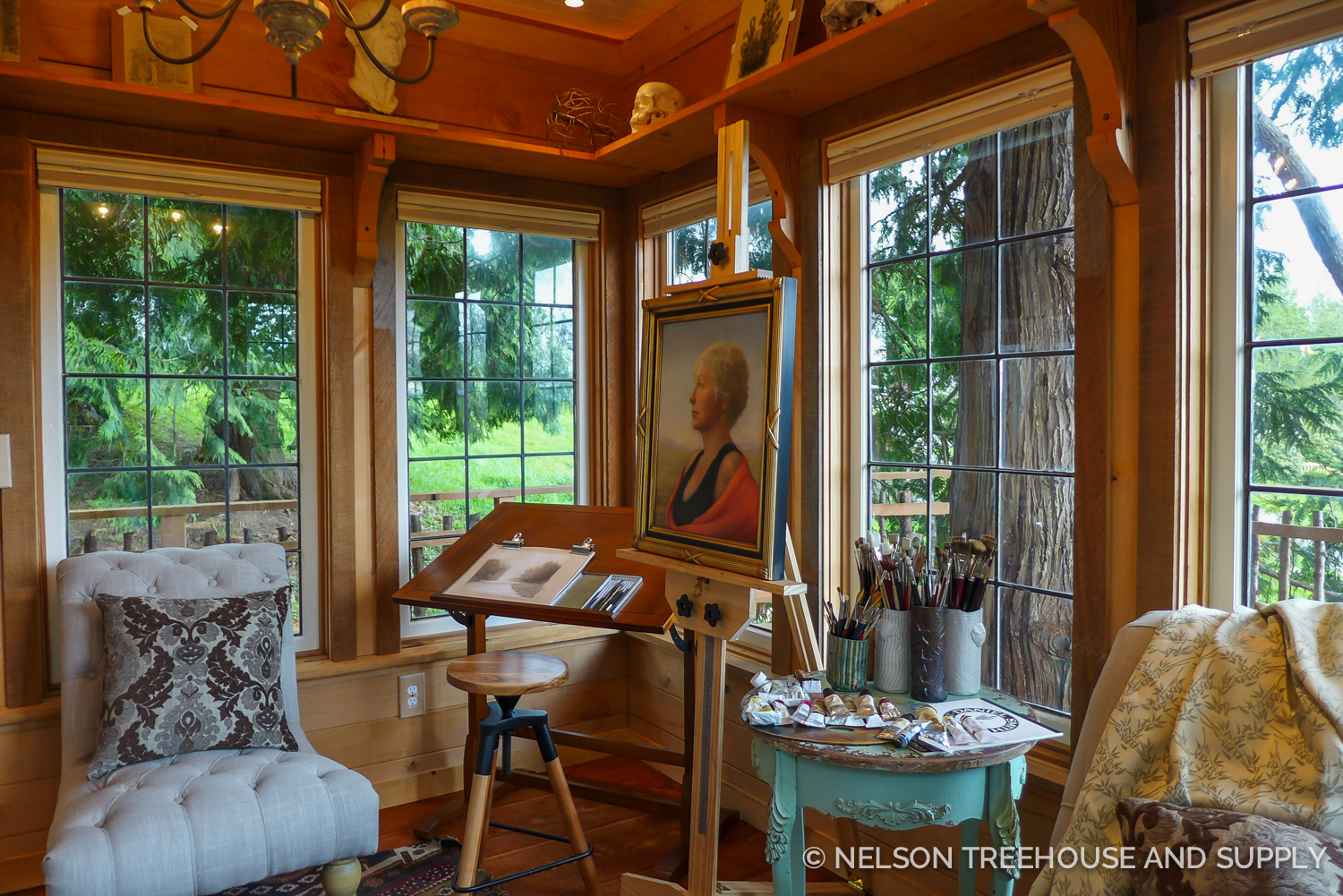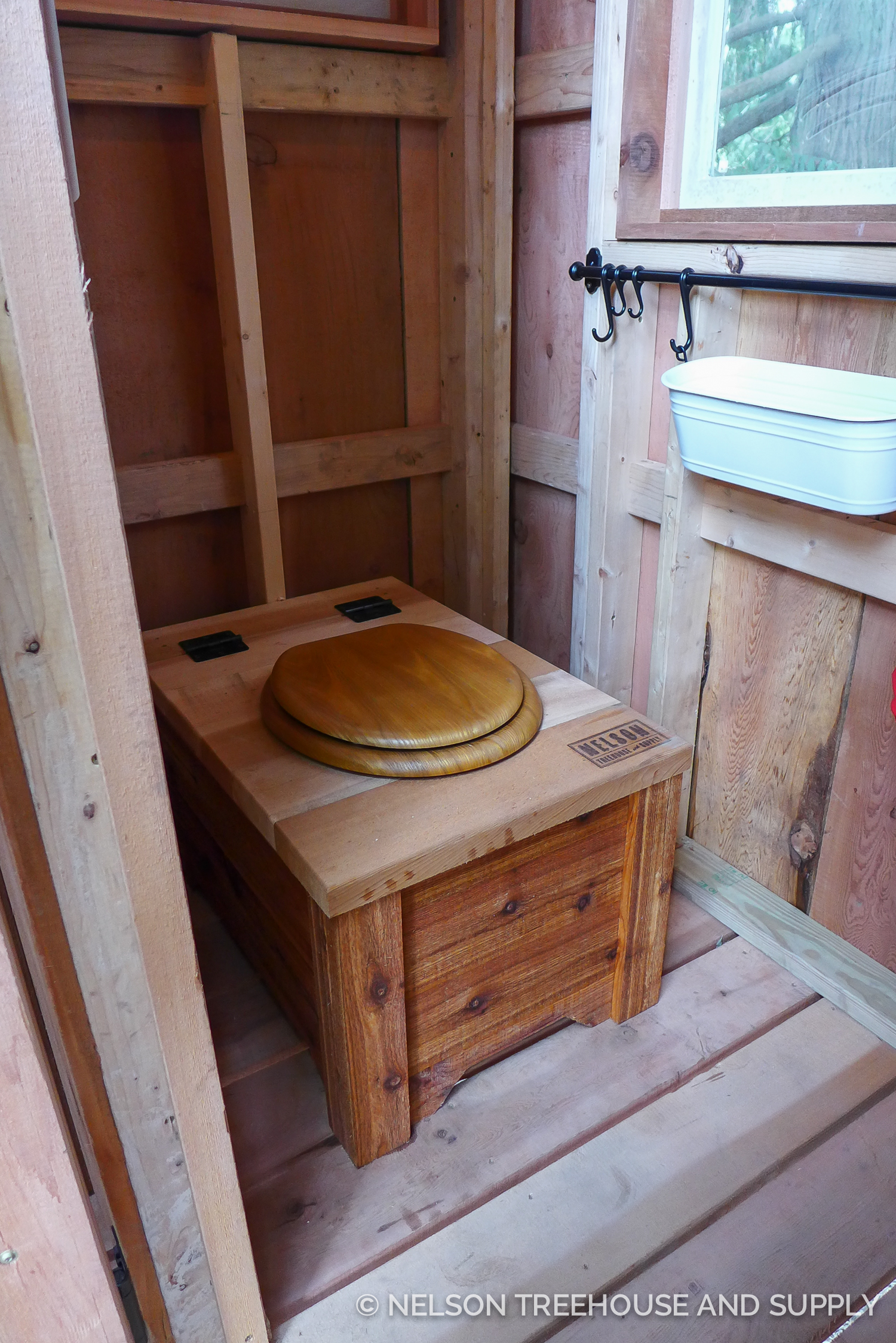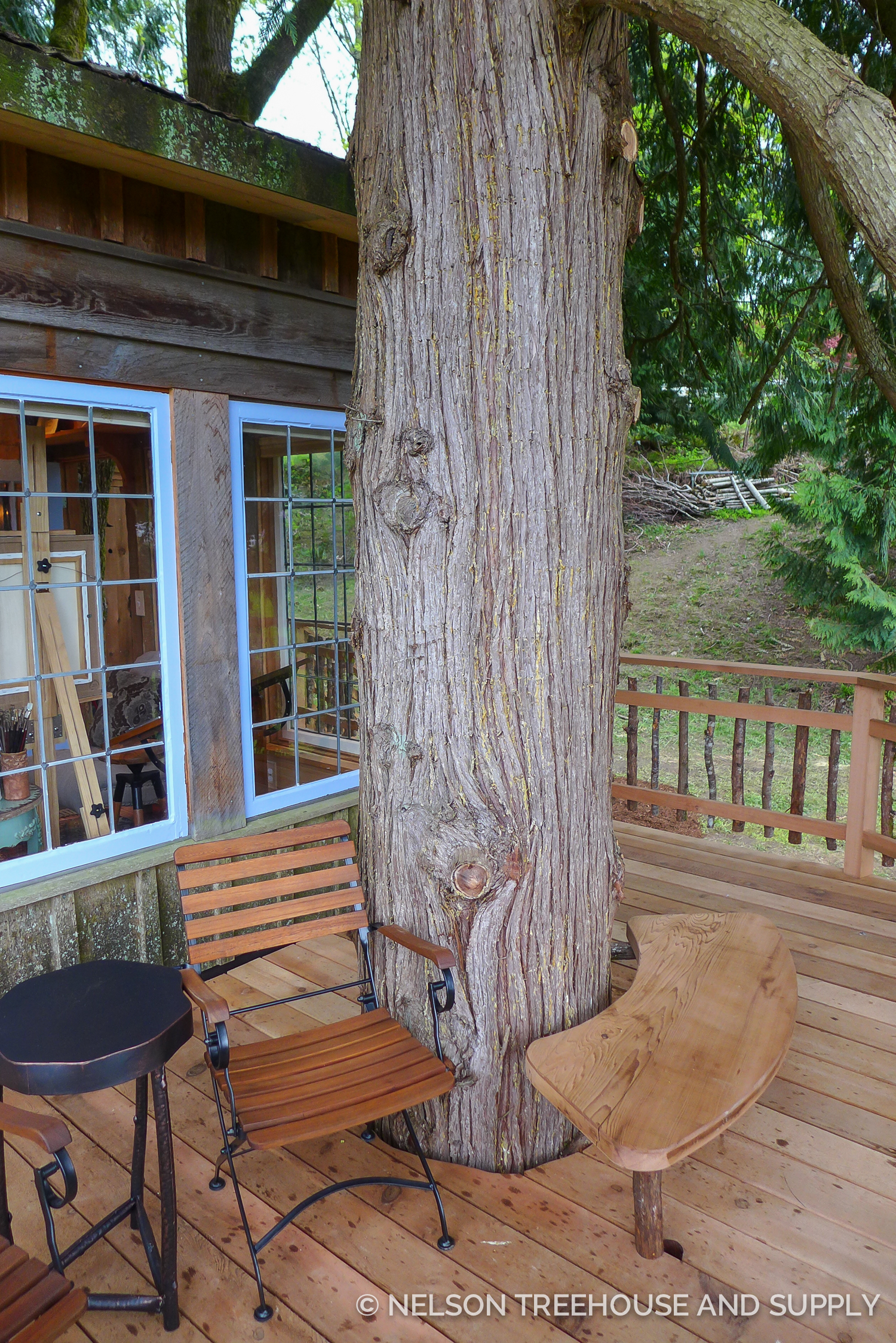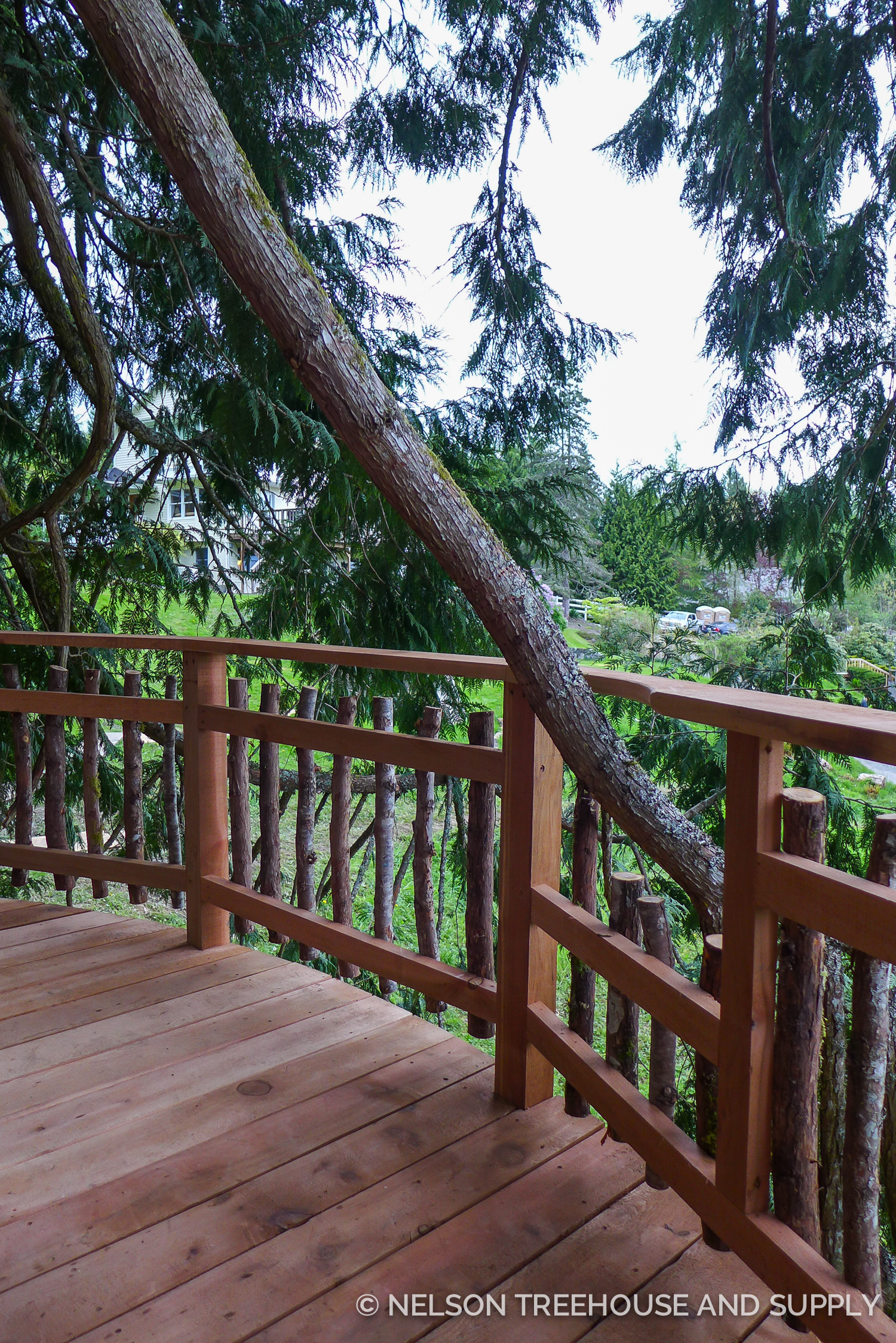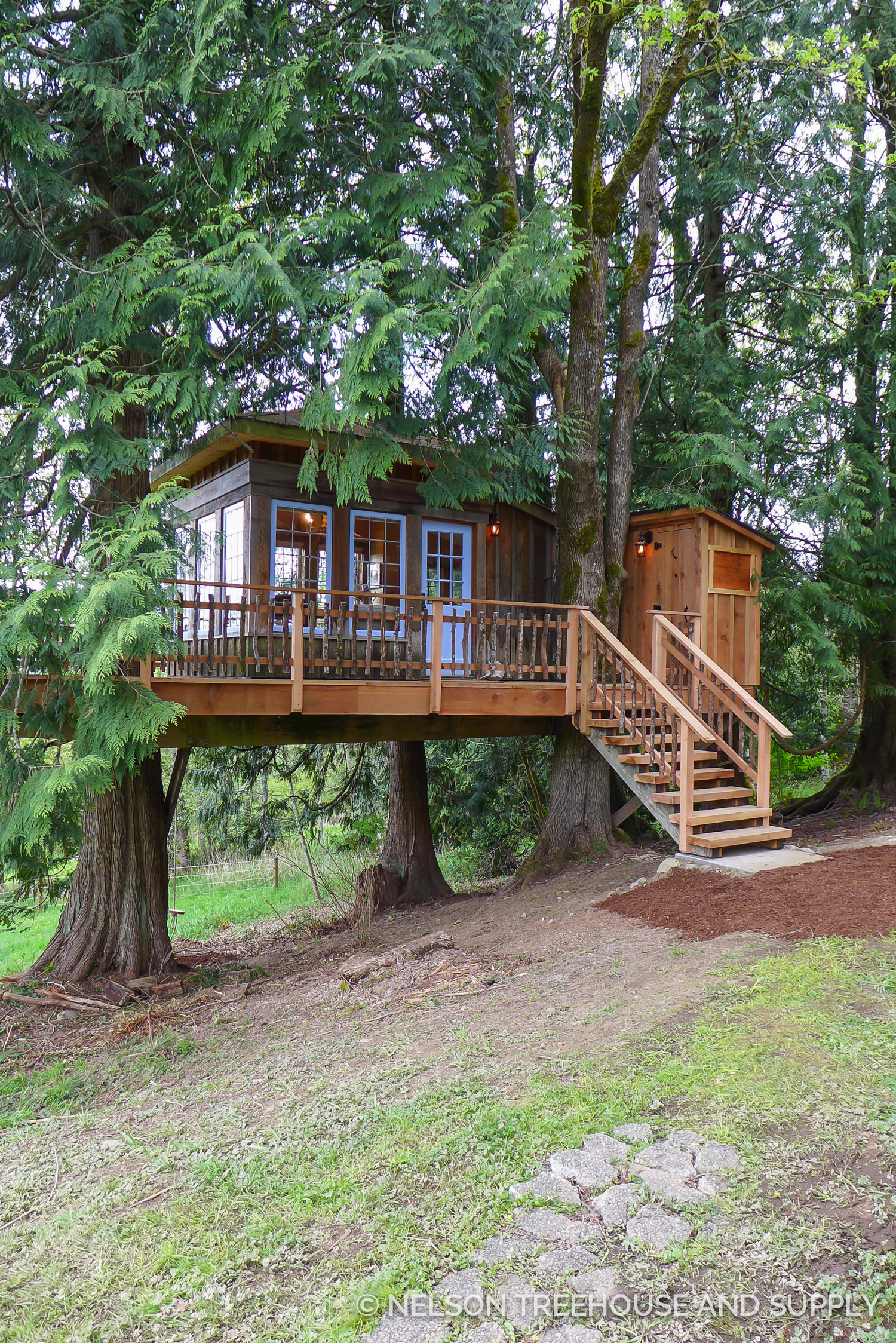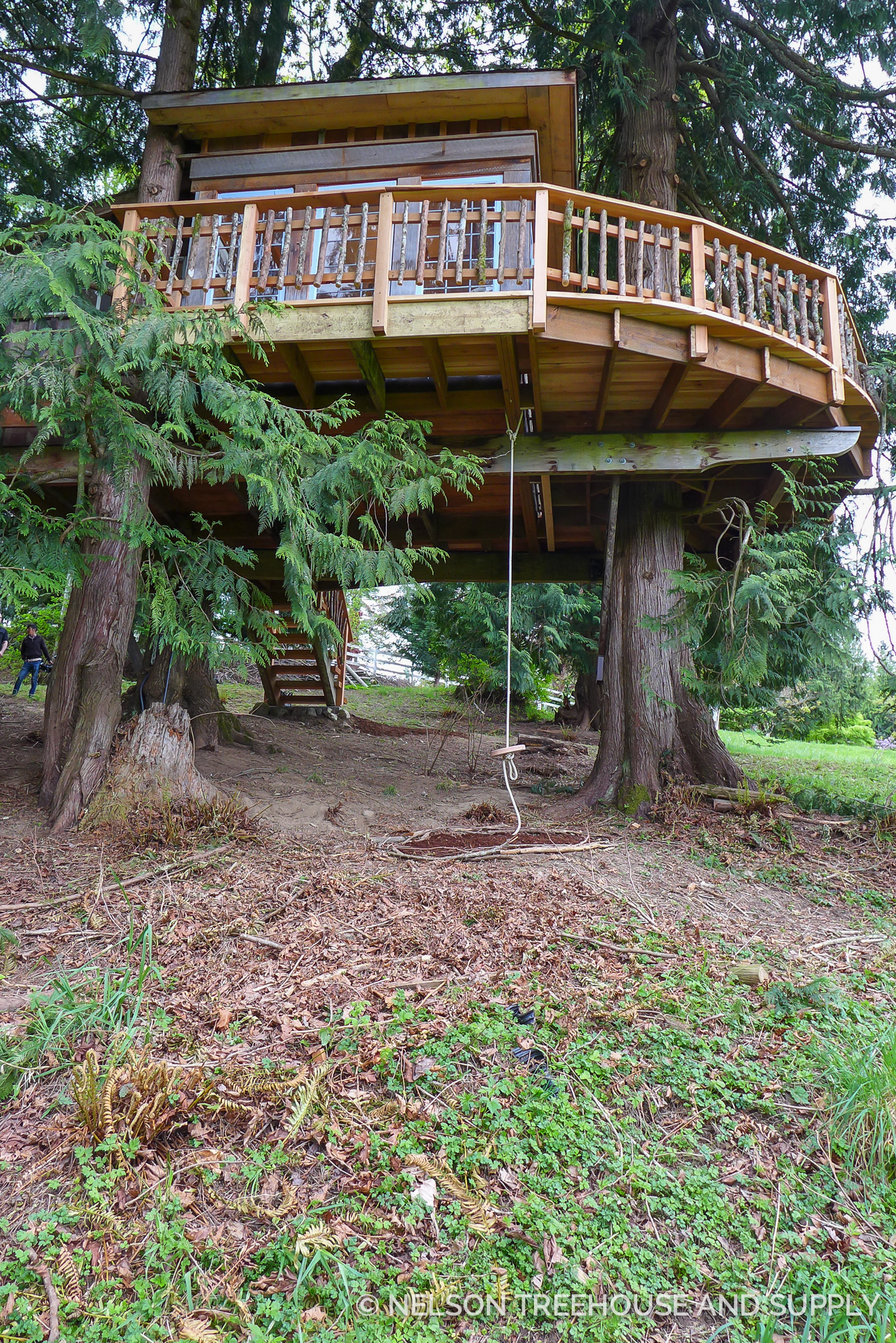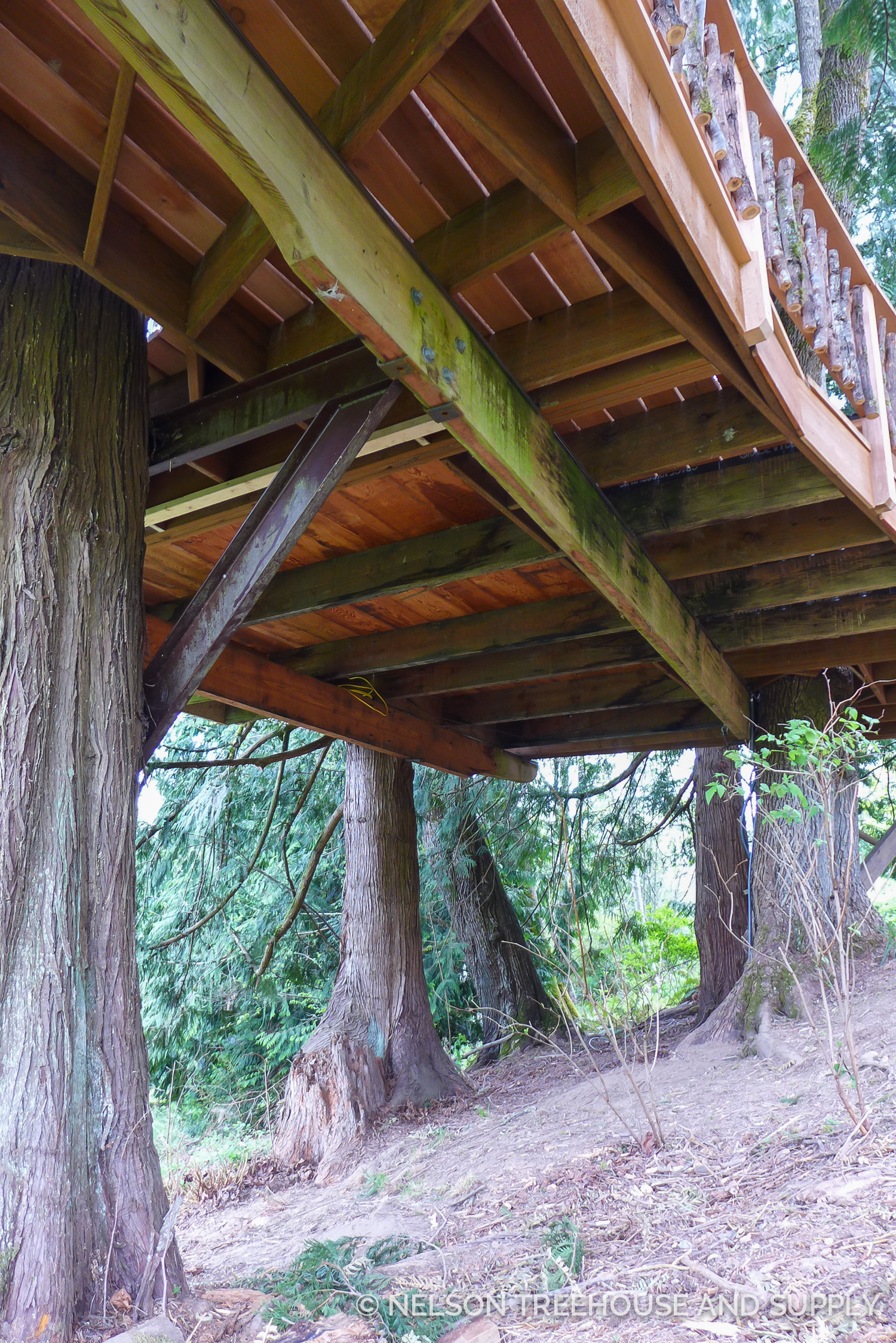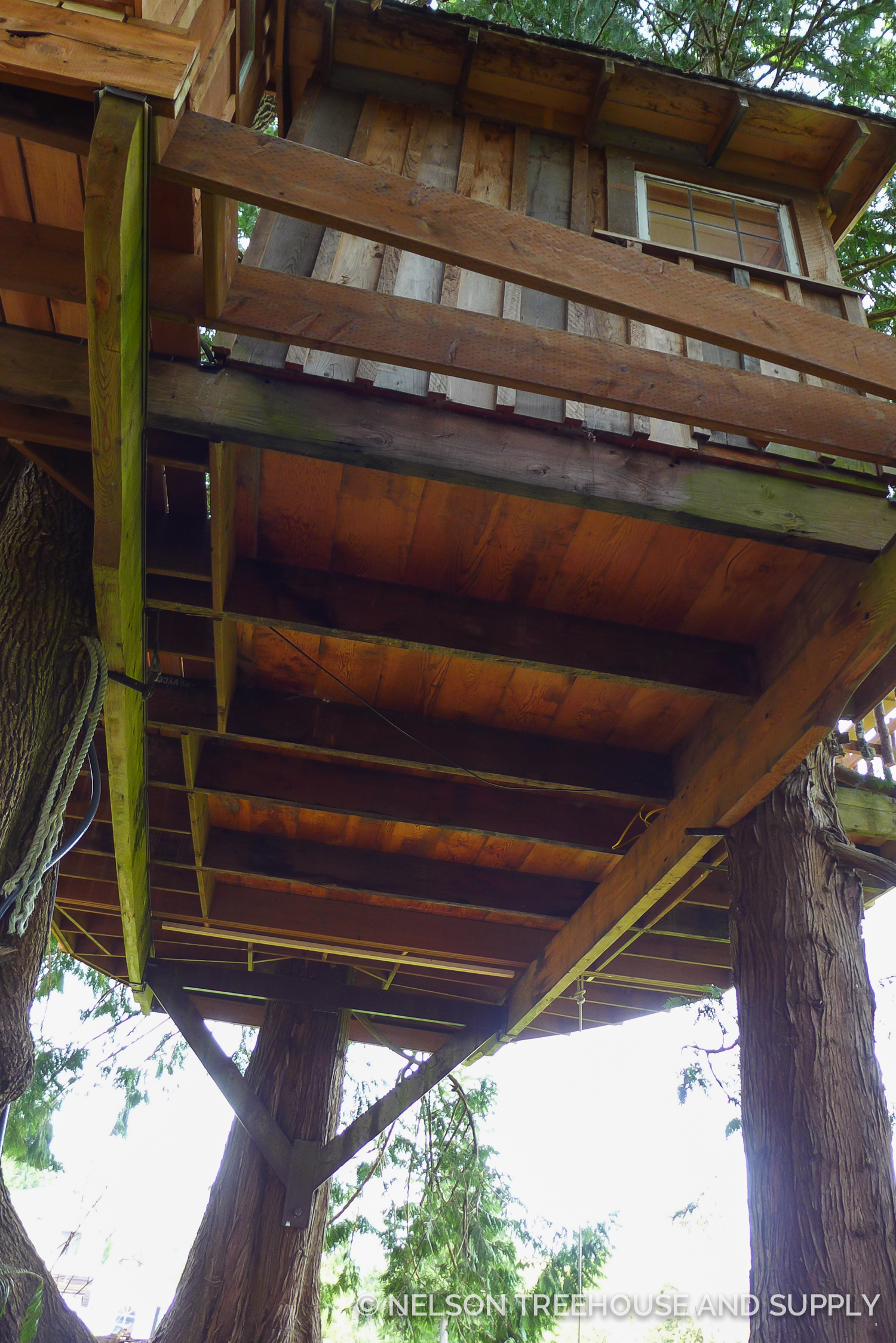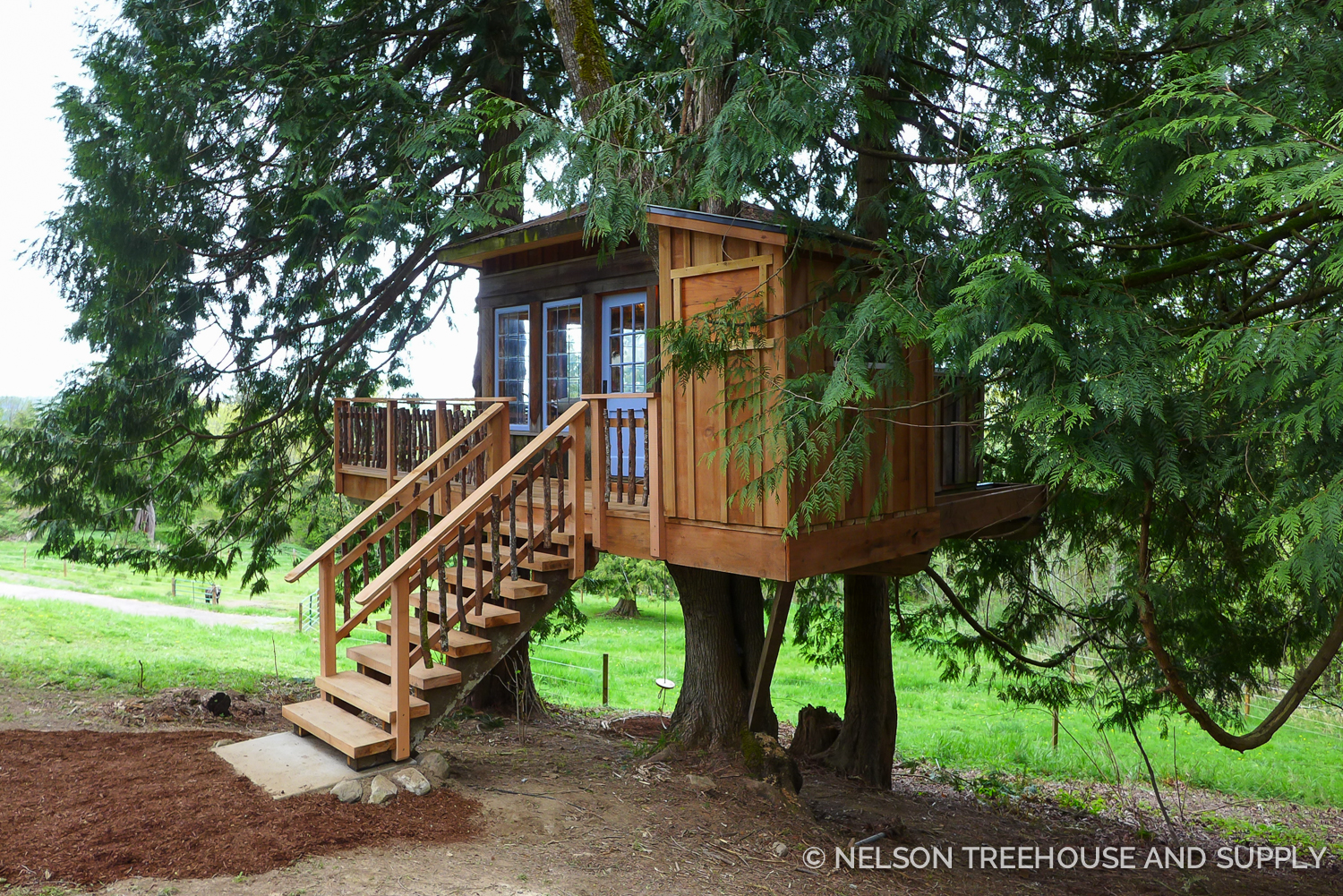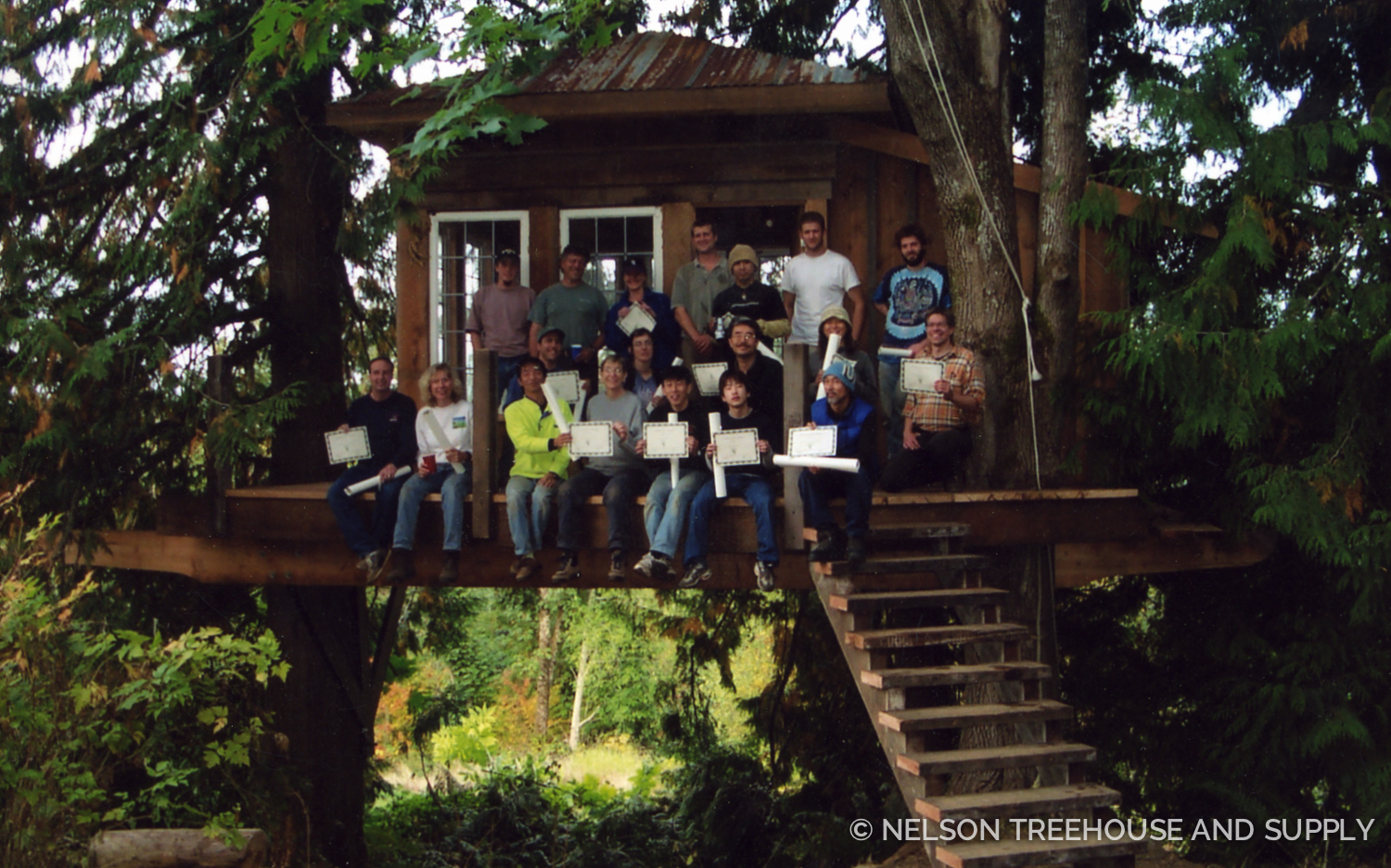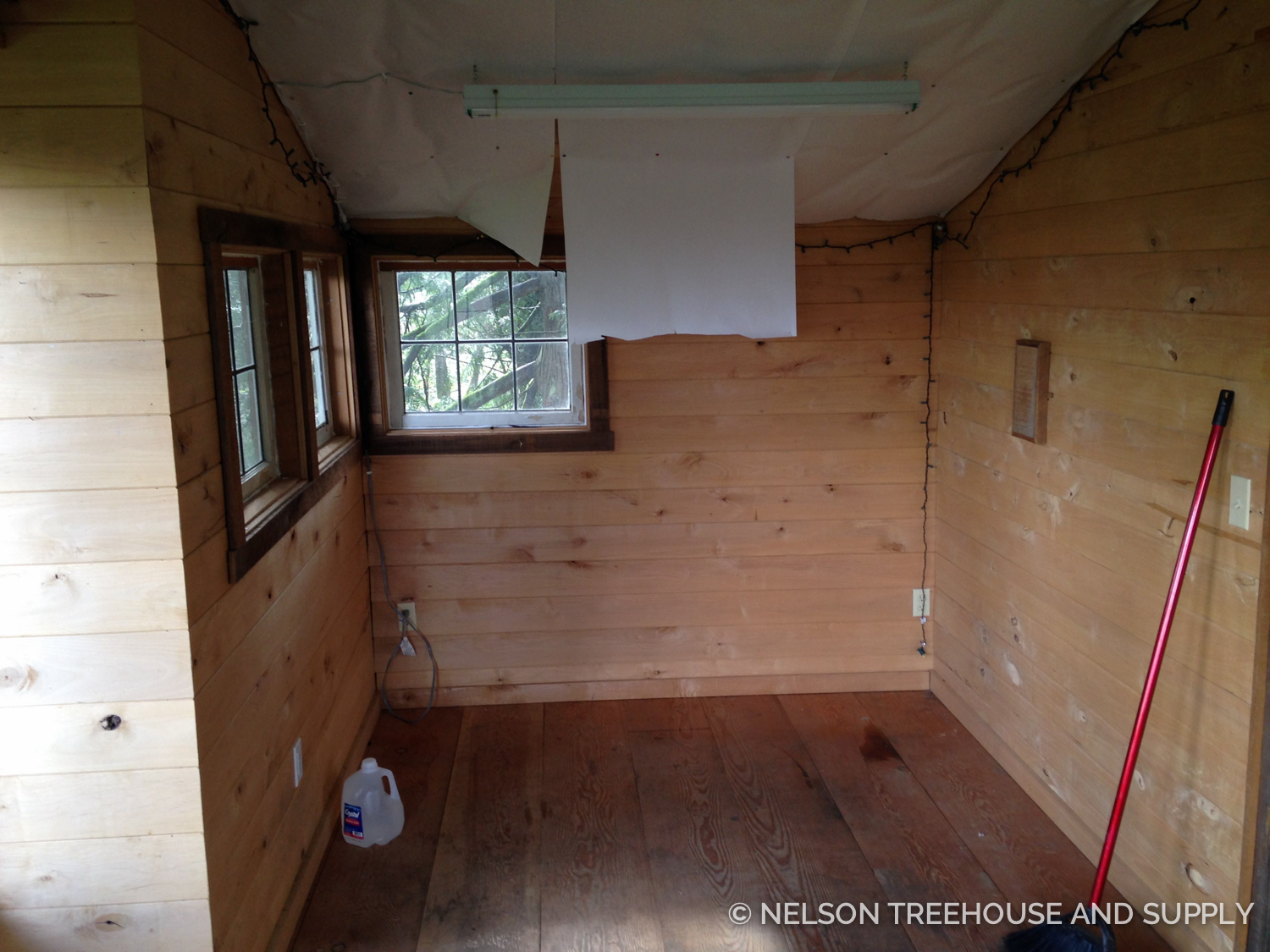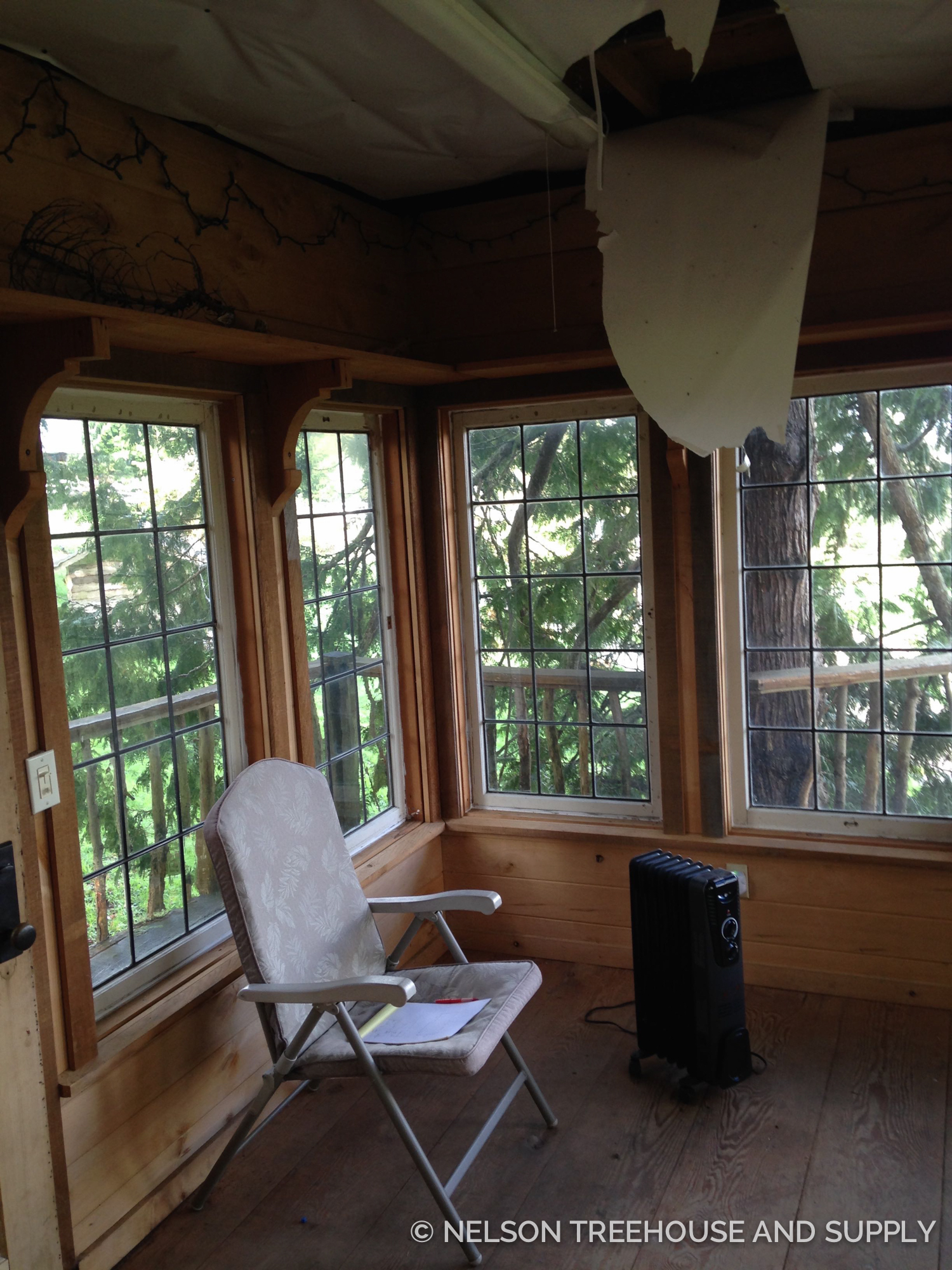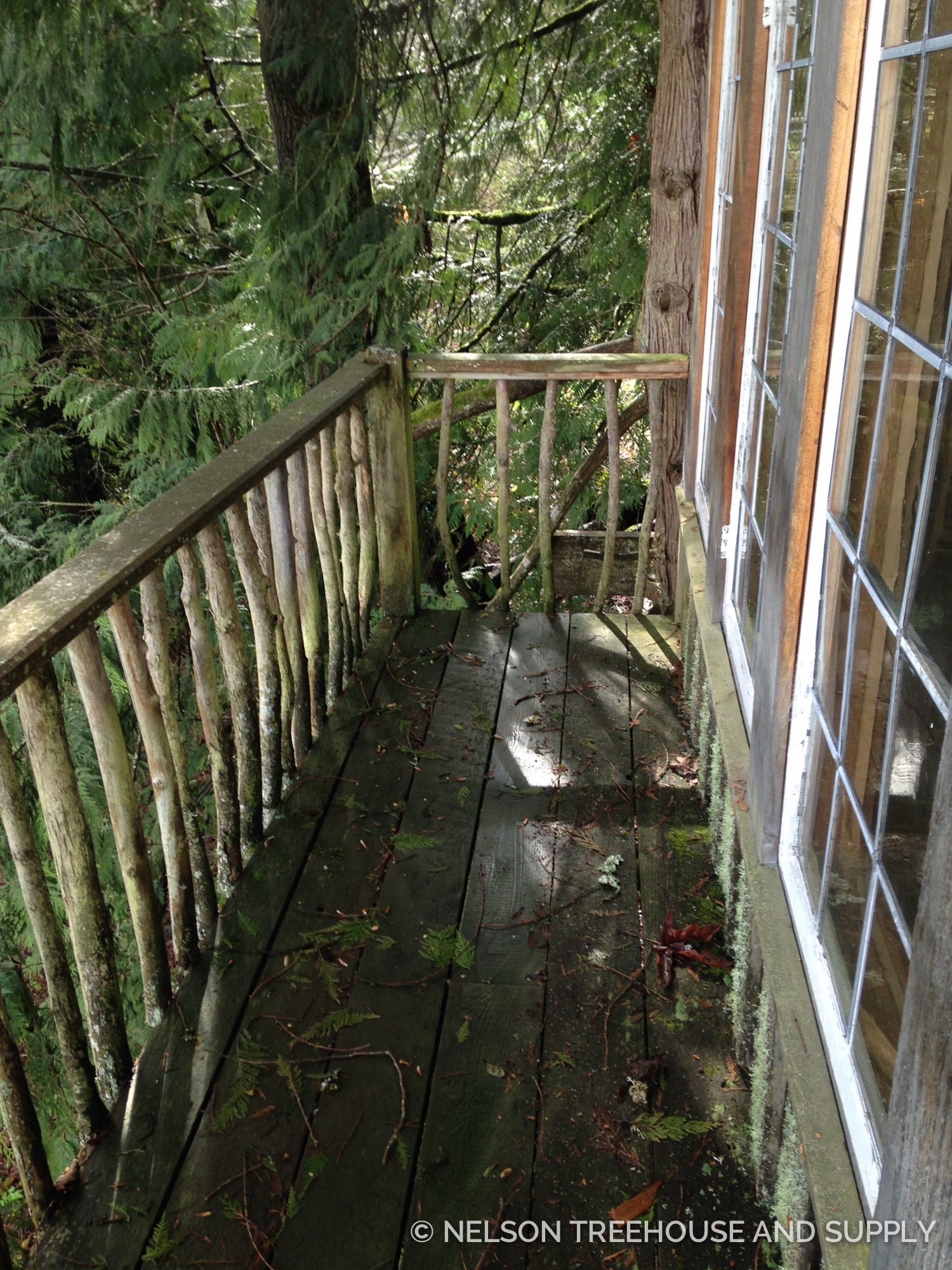 In 2002, Pete hosted a treehouse workshop to build an art studio treehouse for his dear friend Lolly. Treehouse aficionados from all over the world came to build and learn together at the hands-on workshop! Although the majority of the treehouse remained intact 13 years after the workshop, there was damage to the platform, windows, and insulation. Wood rot (a common curse of the wet Pacific Northwest environment) had claimed decking, railings, joists, and some beams. The crew replaced all rotted materials with pressure-treated wood, ensuring that the structure will remain strong and secure for years to come. They also repaired sagging insulation and broken windows, widened the stairs, and enlarged the deck.
Lolly and Peter also hoped to transform the art studio into a guesthouse treehouse. To make the space guest-friendly, Pete built an outhouse, added a deck seating area, and worked with interior designer Tory Jones to incorporate cozy furniture (including a queen-sized bed). Guests now feel at home in this lovely, updated treehouse!
John and Inga's Office Treehouse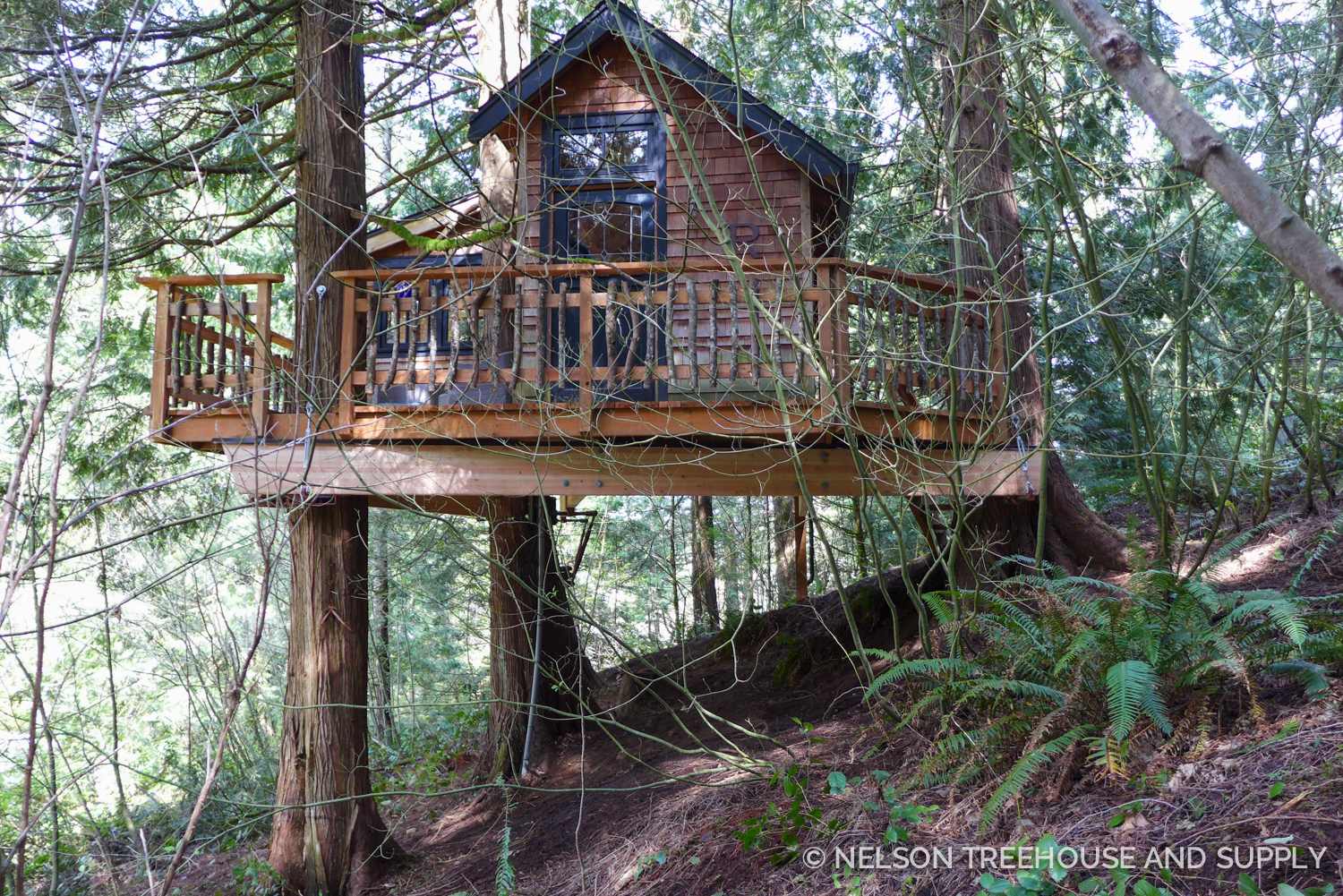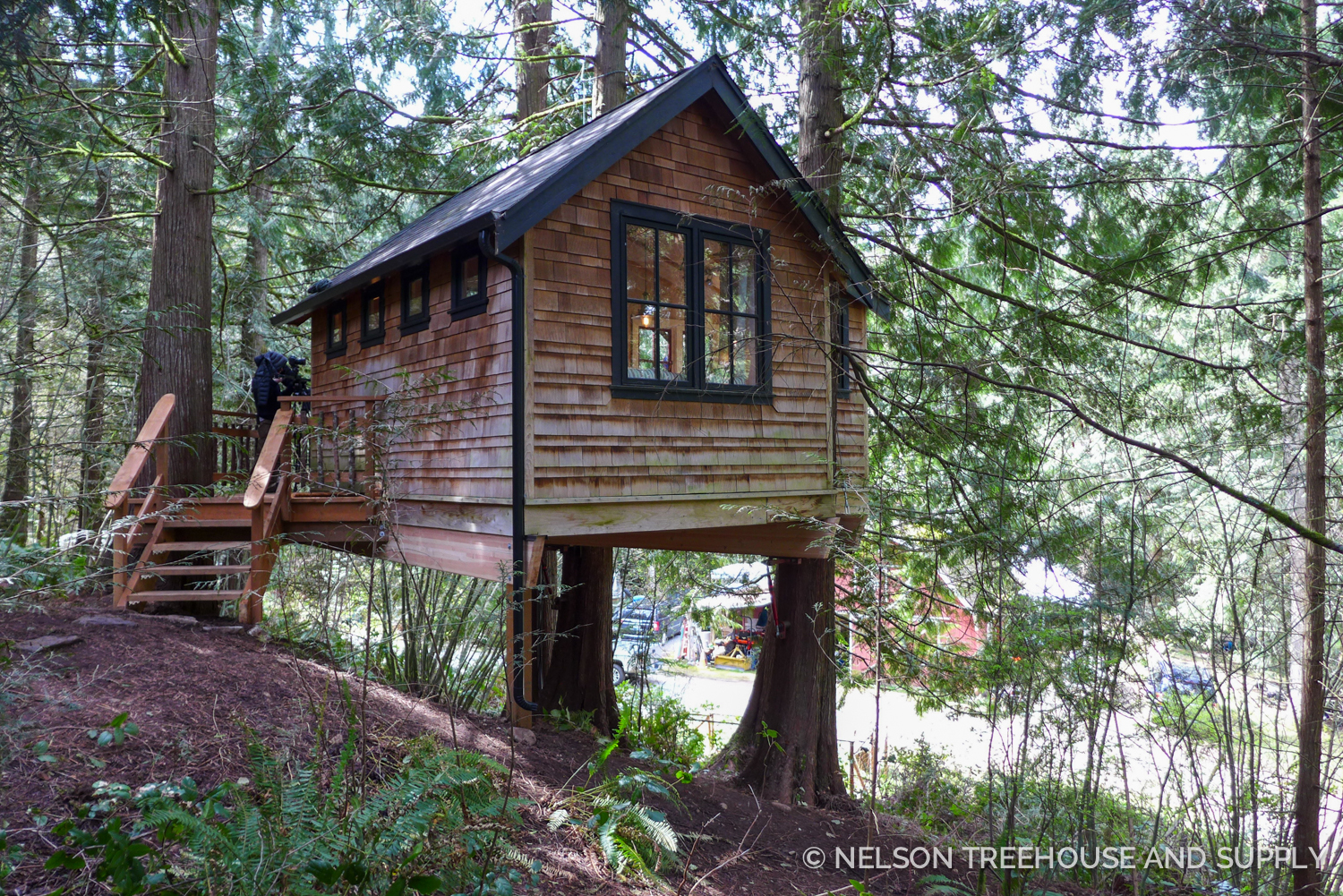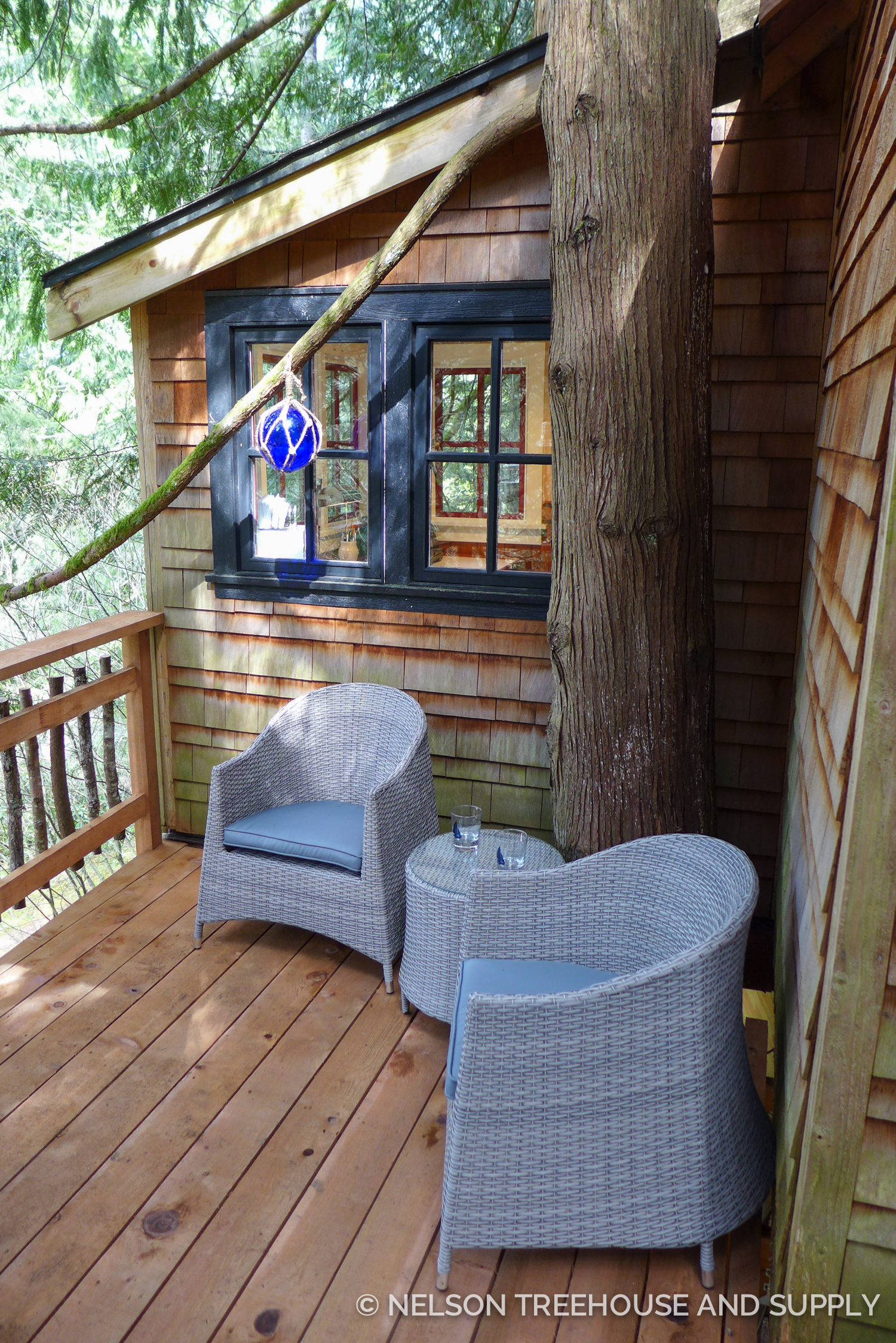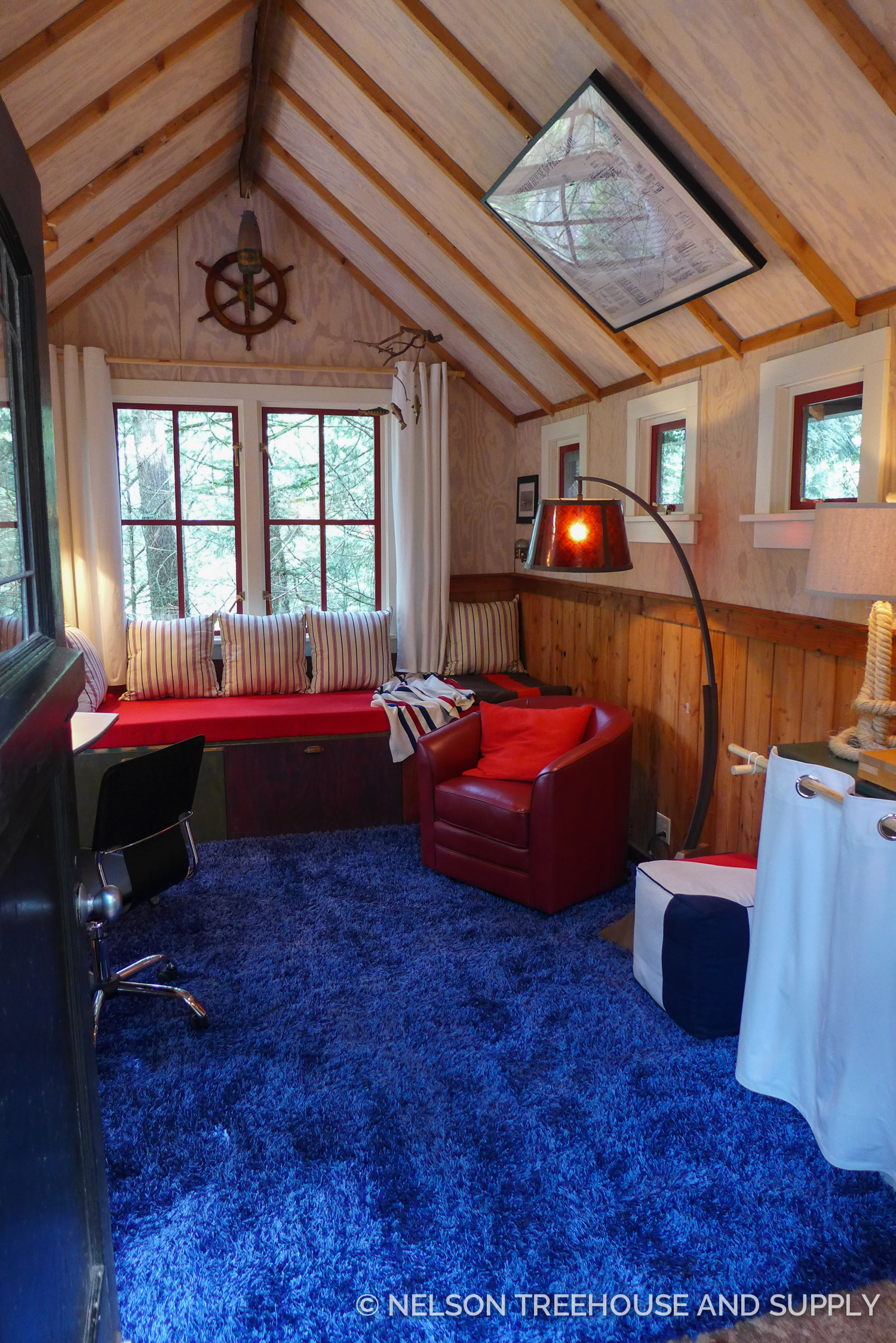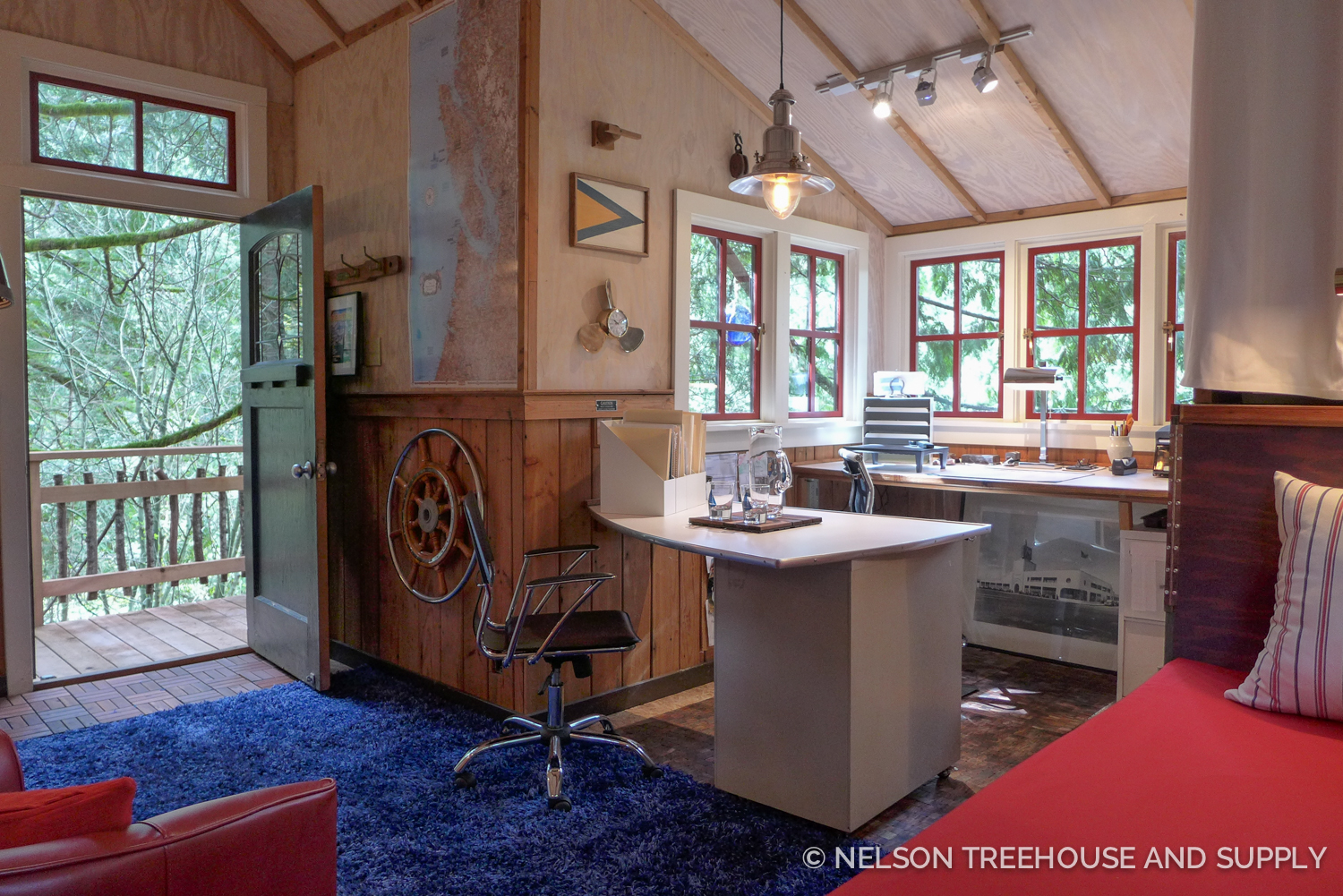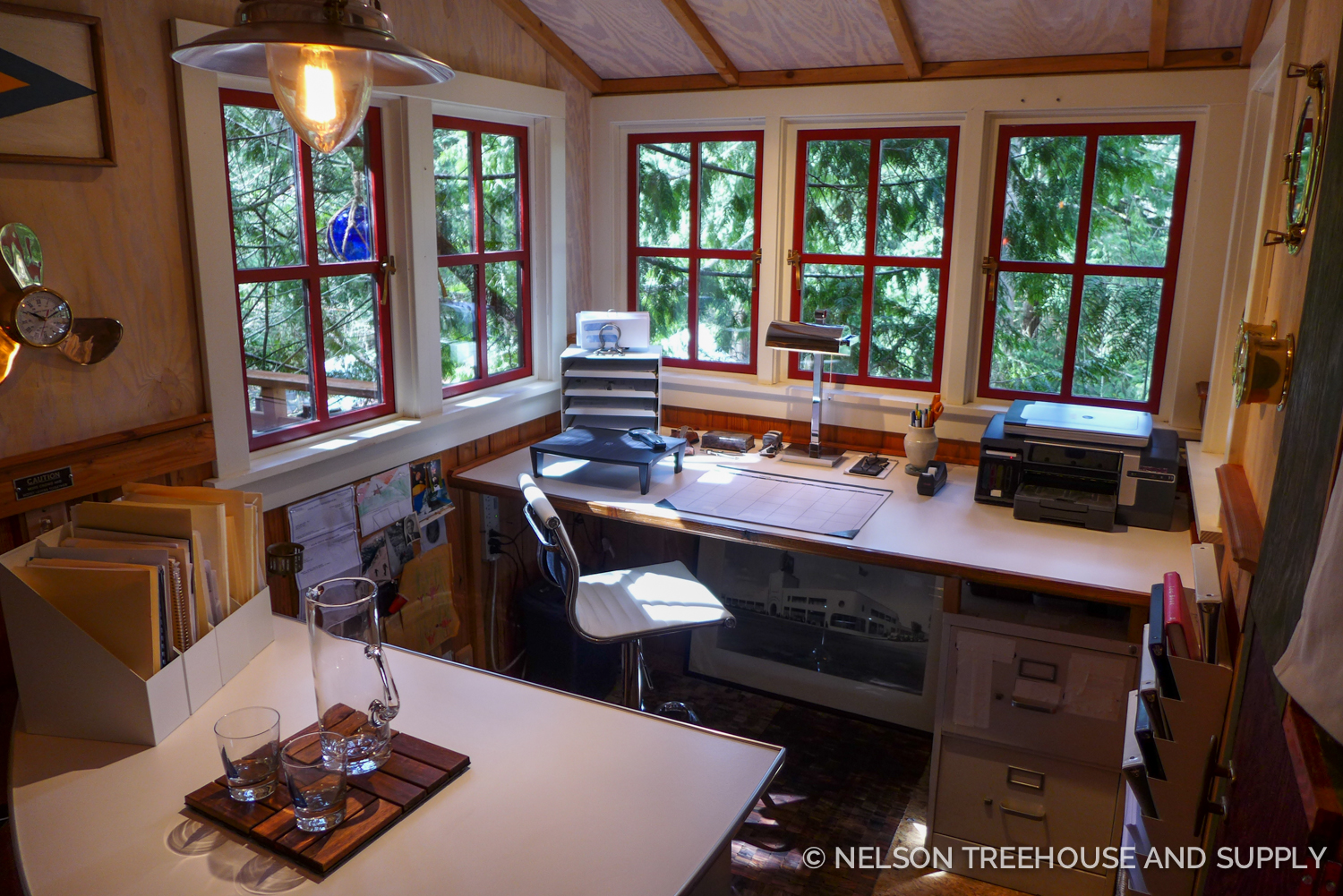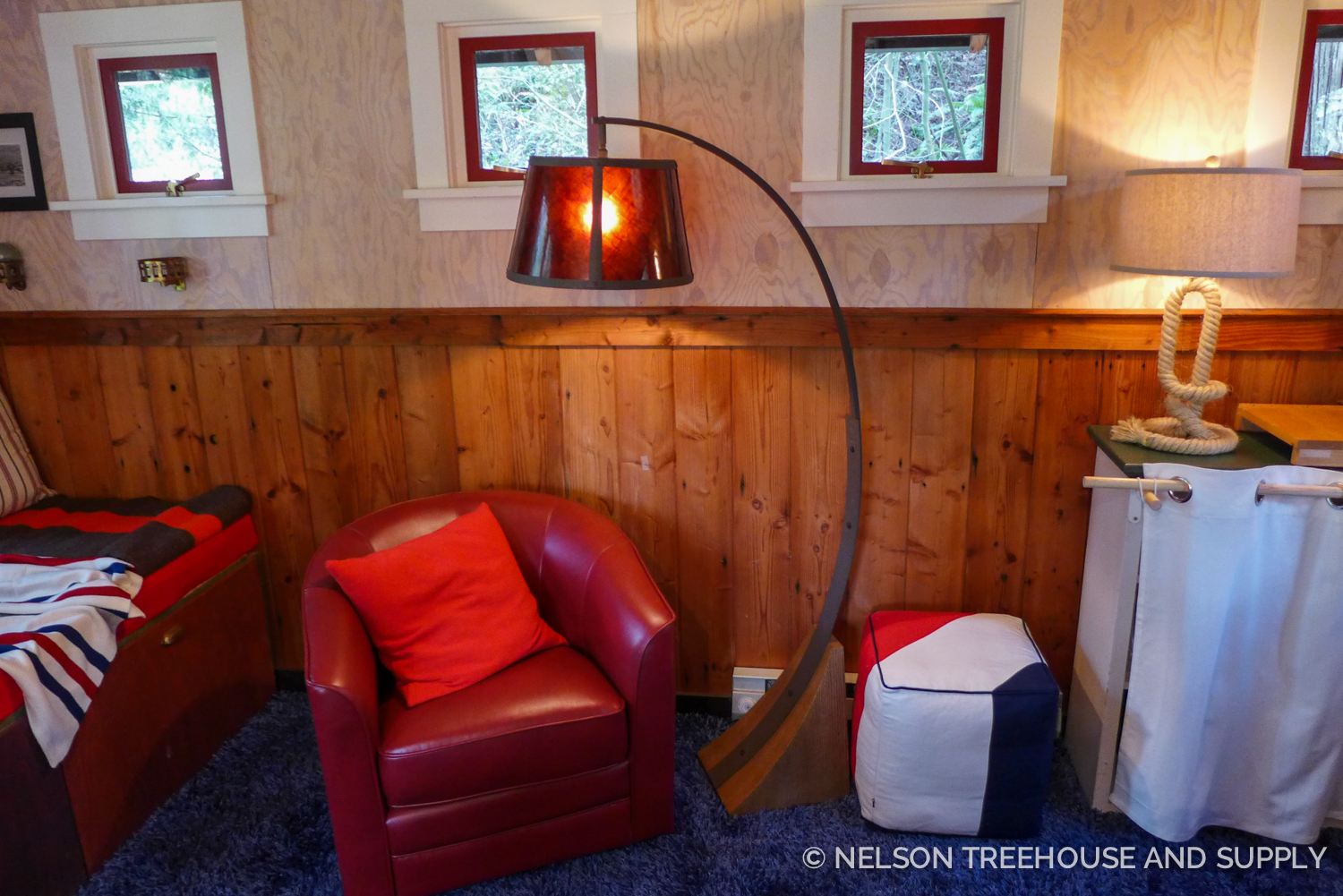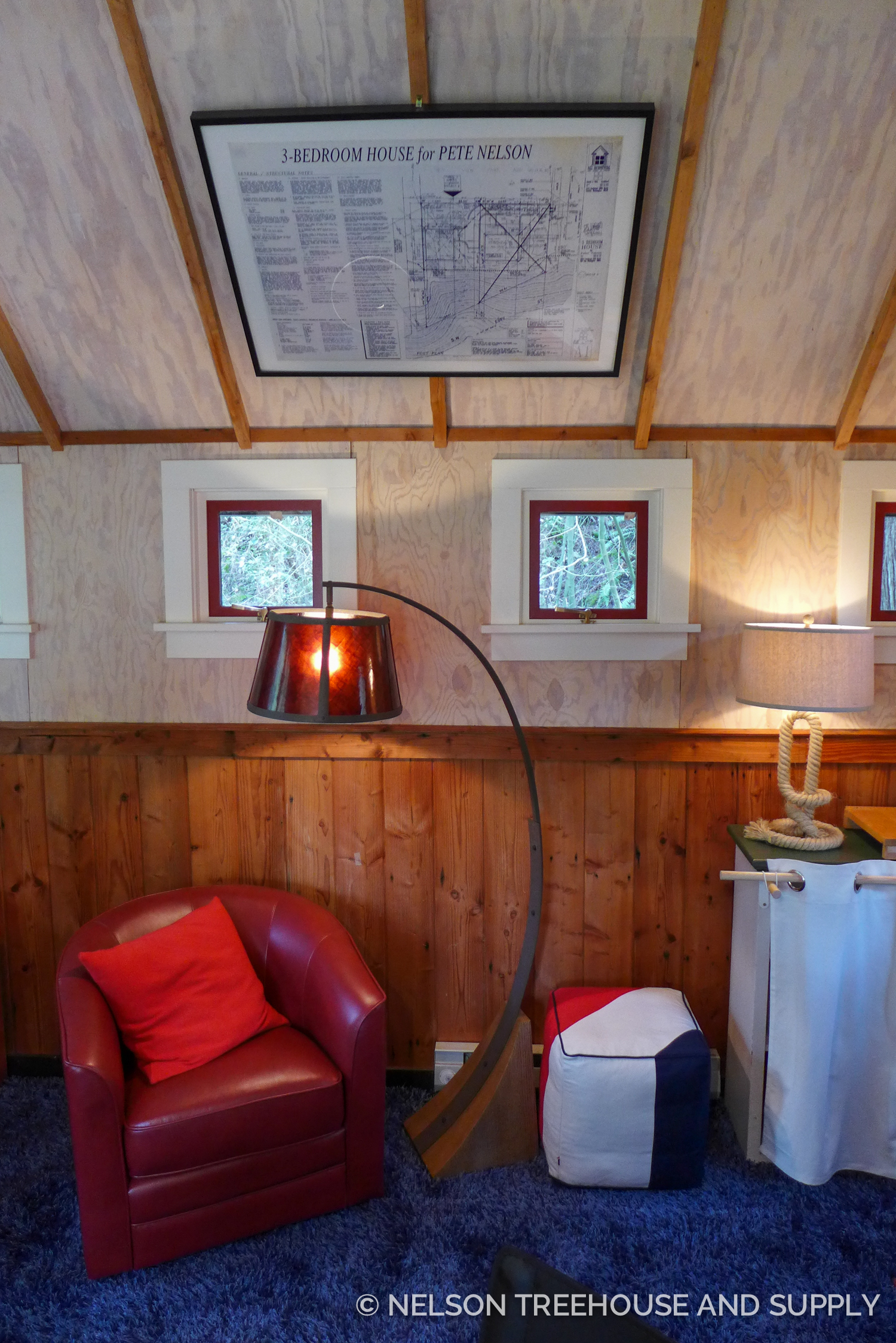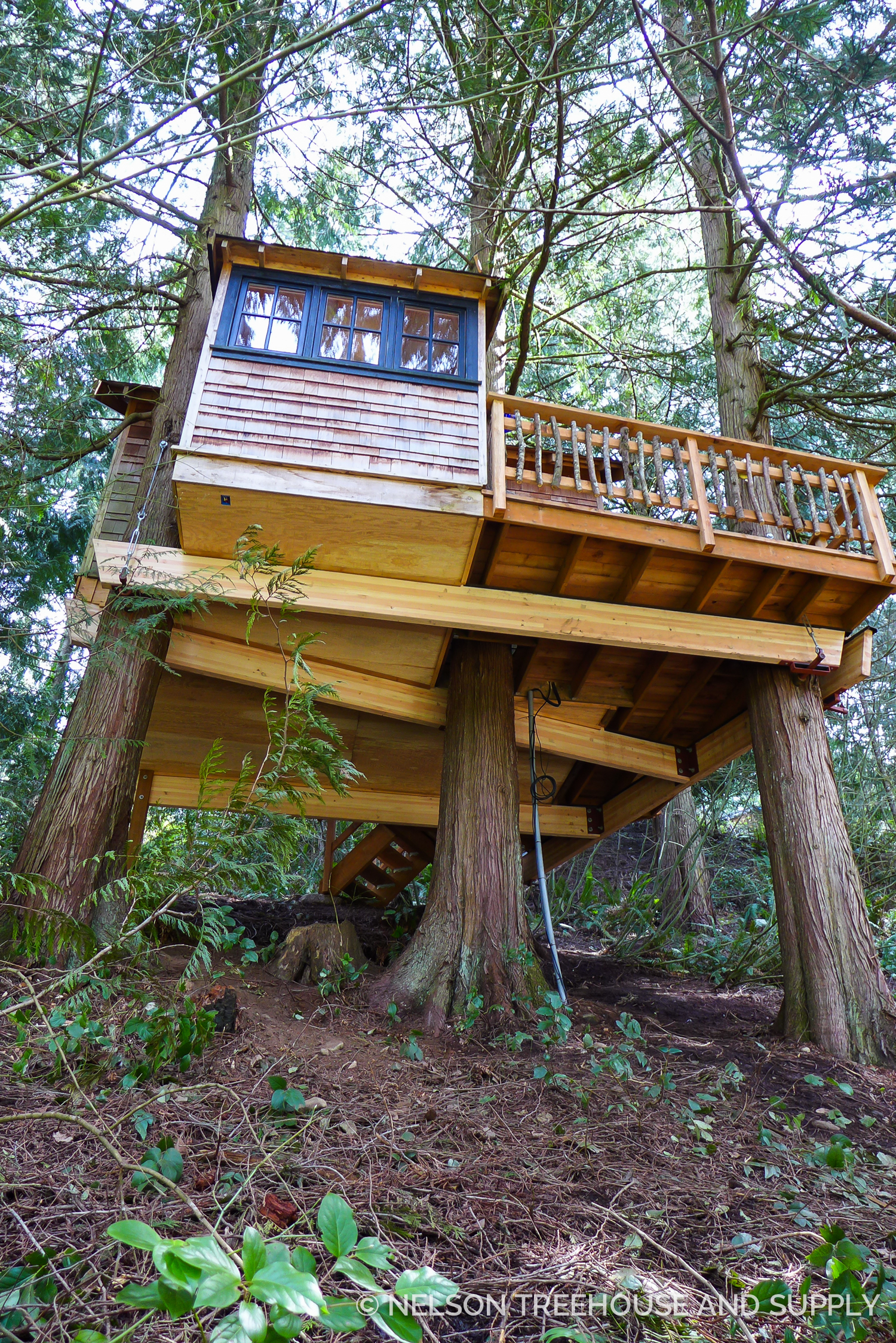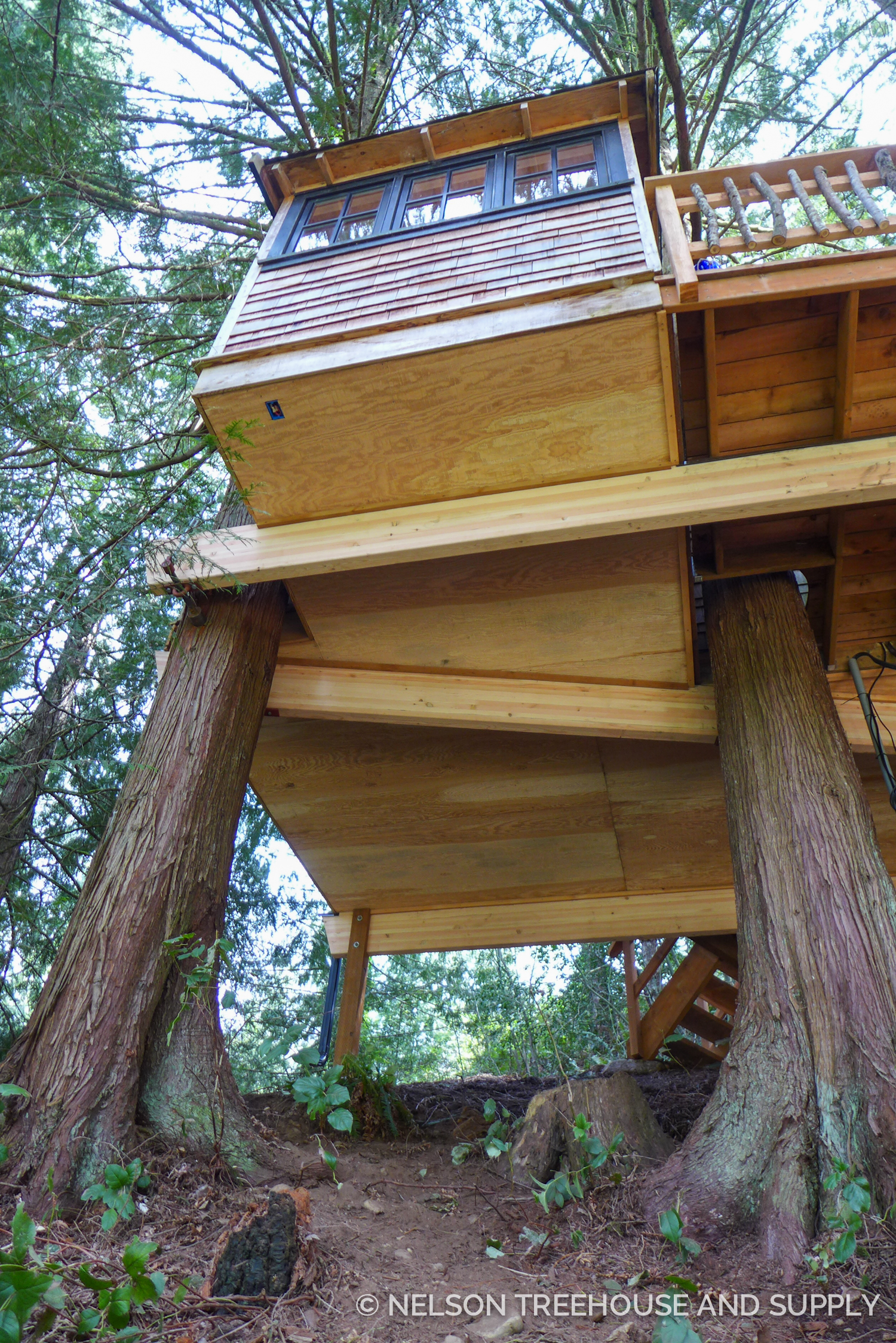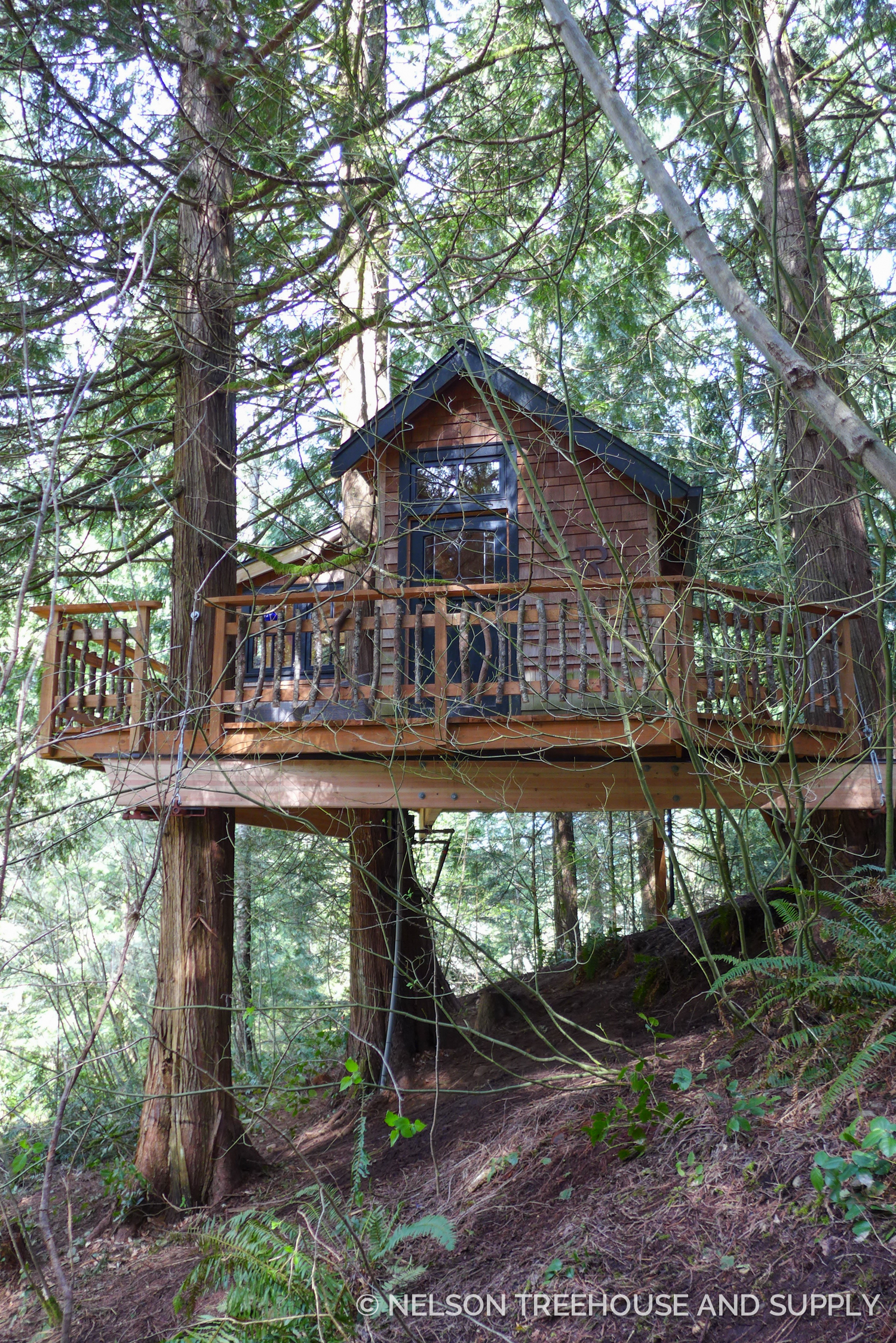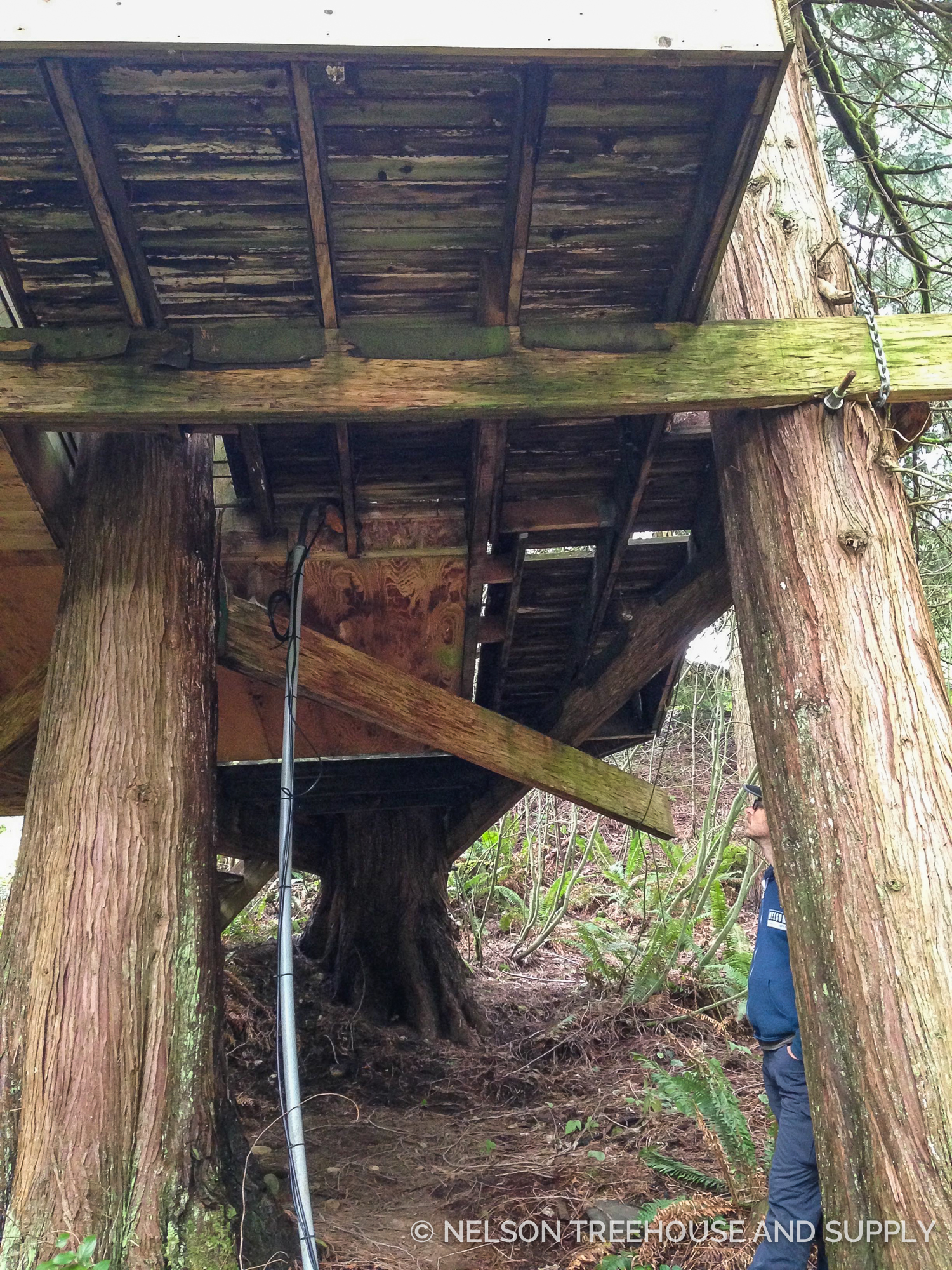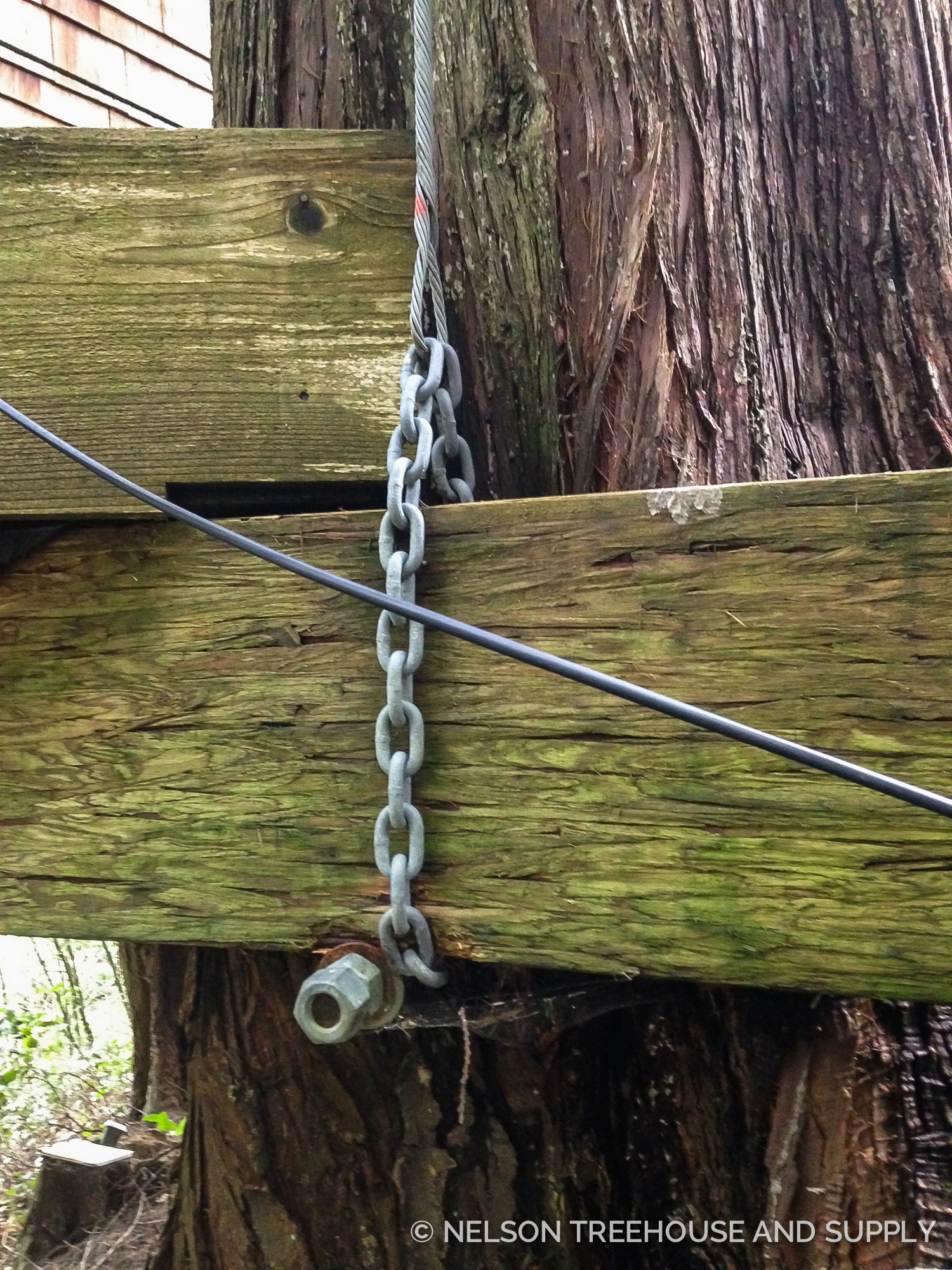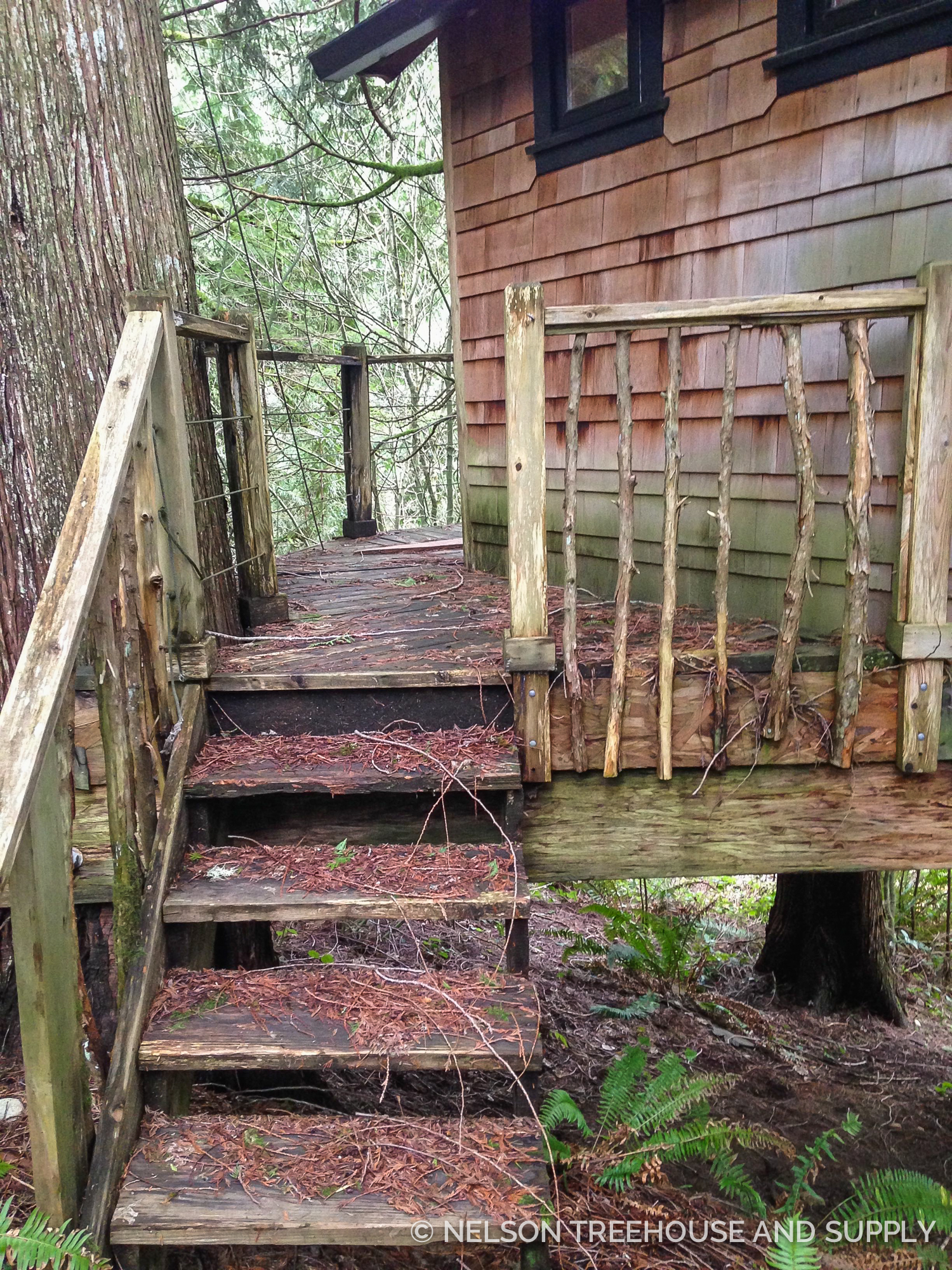 John and Inga were some of the earliest proponents of Pete's treehouse endeavors! Pete built the couple's office treehouse in 1998. While the interior held up remarkably well 17 years after its inception, the platform, decking, stairs, and railings were falling apart. To update the treehouse, Pete and the crew replaced all rotted materials and installed modern treehouse hardware, including beefy TABS in lieu of outdated threaded bolts and brackets. They also widened the stairs, enlarged the deck, and cut larger deck holes around trees to leave more room for growth. All-new electrical wiring and fresh marine-themed furnishings breathed new life into this beauty.
It was fascinating to witness the evolution of treehouse technology and techniques by remodeling this platform! After many years of professional treehouse building, Pete has accumulated legions of best practices. Returning to John and Inga's treehouse allowed Pete to apply his vast knowledge and experience to the work of his younger self. With the addition of modern hardware, hardier materials, and tighter weather- and rodent-proofing techniques, this treehouse will live happily and harmoniously in the trees for generations to come!
Pete and the crew had an amazing time "treehabing" these Nelson originals! Thank you Lolly, Peter, Inga, and John for welcoming us back to update your stunning treehouses!
To keep up-to-date on all things treehouse, please subscribe to our mailing list and follow us on social media.
To the trees!