Yeehaw! This Wild West-themed treehouse was a real daisy of a project. It tickled us to build for our friend and electrician Walker and his wife, Lara, on their purdy property in Western Washington State. Walker and Lara fancy the aesthetic of the Old West and asked Pete to design an outlaw's hideout where they could retreat from the fuss of daily life. With its roomy deck, sleeping quarters (outfitted with a queen-sized bed), bar/lounge area, kids' play space and loft, and outhouse, this treehouse is the perfect place for relaxation and the occasional shindig! Read on to learn more about this high noon saloon treehouse…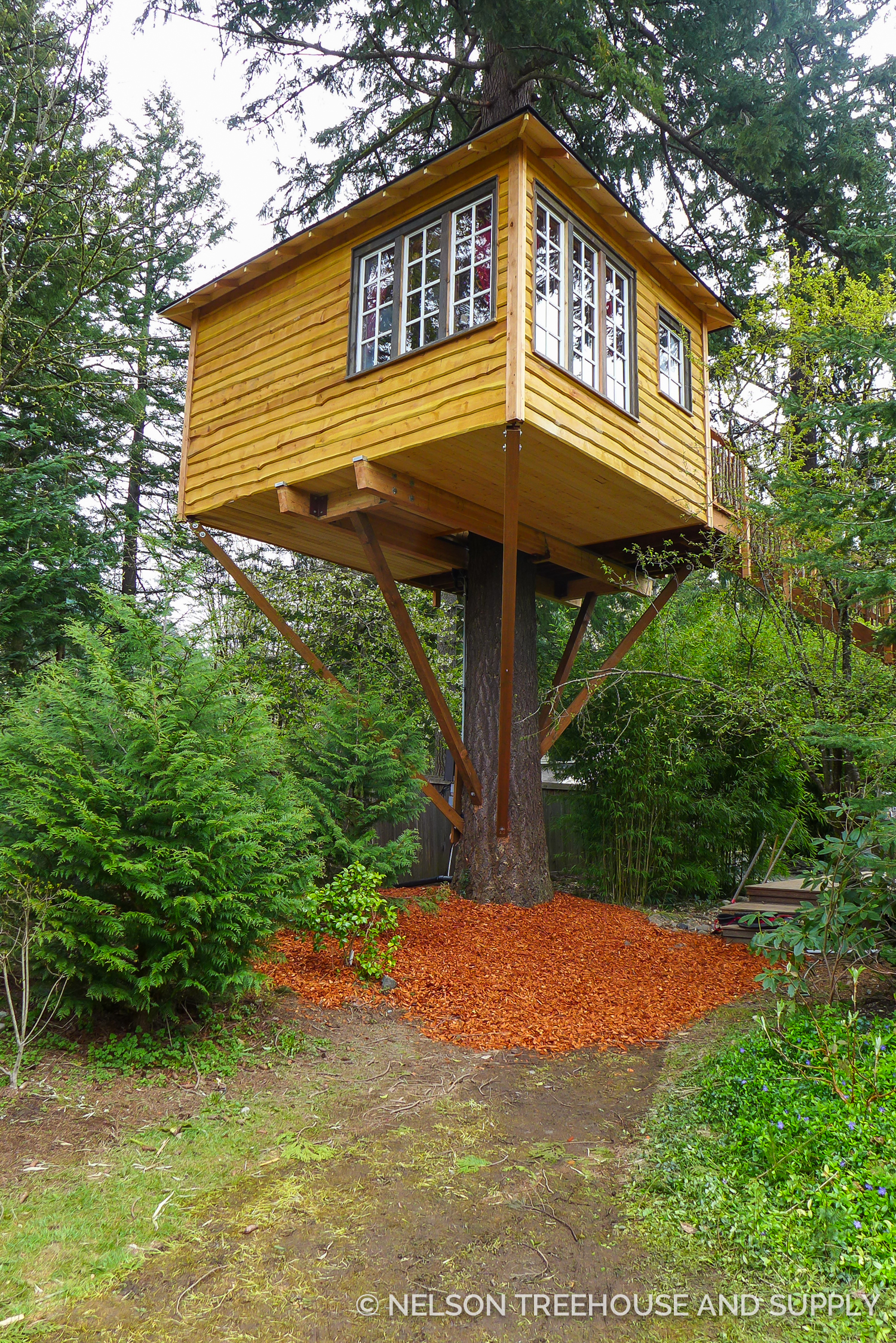 The treehouse sits 20 feet high in a single fir tree. Pete designed the structure to wrap around the host tree in a horseshoe shape. This design avoids waterproofing issues that can arise from including the tree on the inside of the structure. The crew installed six massive knee braces (some as long as 18 feet!) to support and level the platform.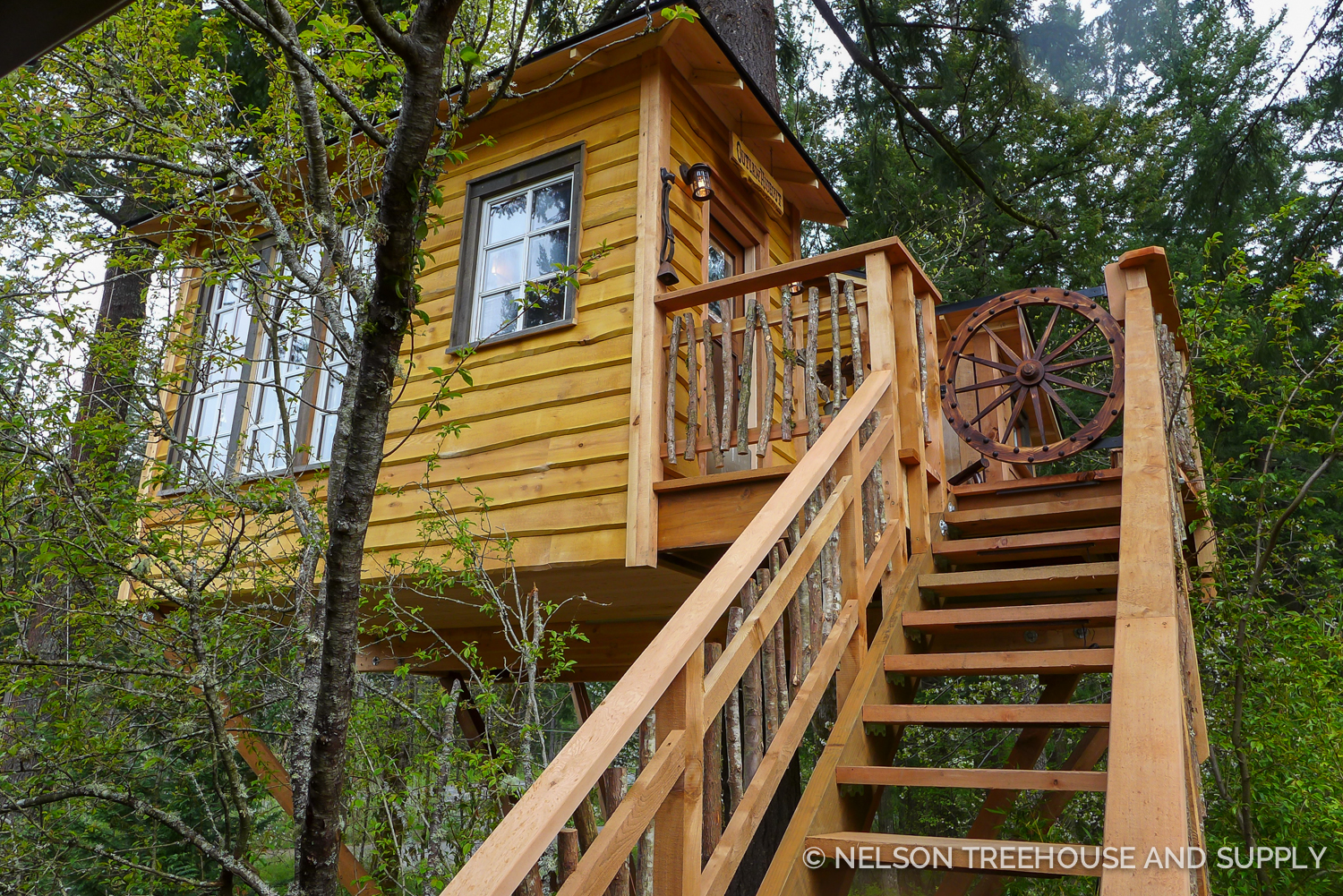 Walker had collected many materials for this treehouse, including eclectic windows and wood for siding and flooring.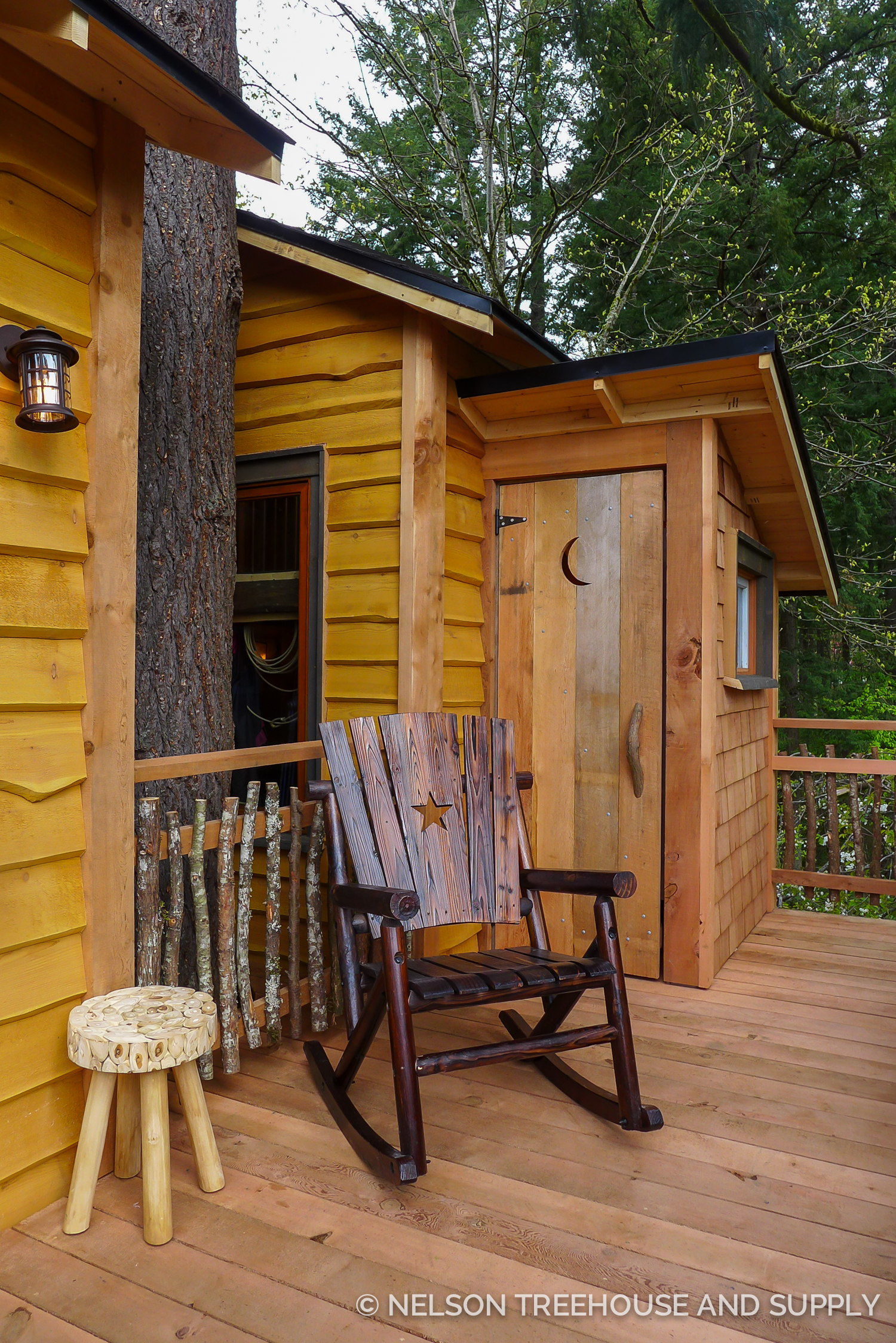 A spacious deck provides plenty of space to soak in views of the surrounding forests and mountains.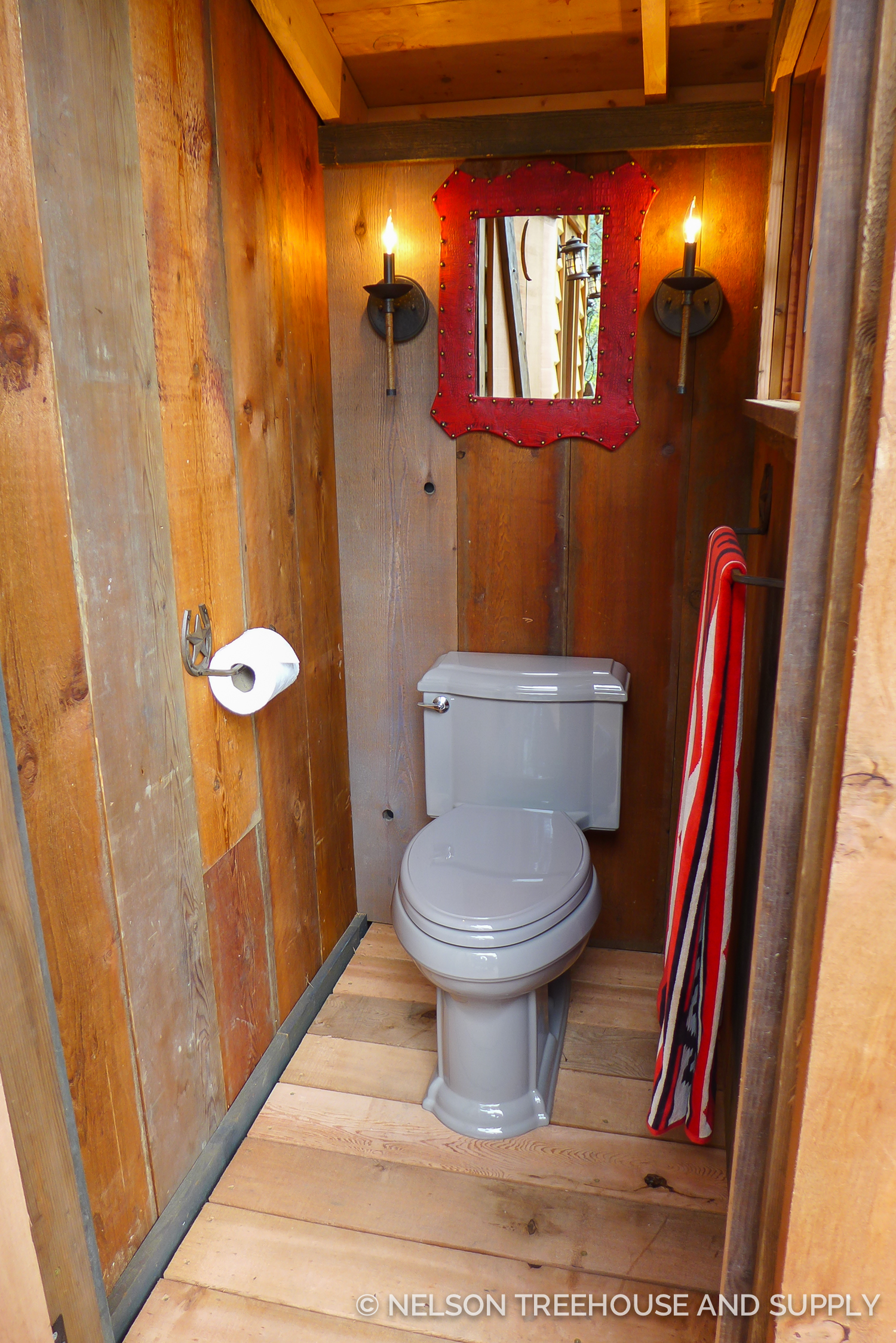 Bonafide plumbing makes for one swanky outhouse!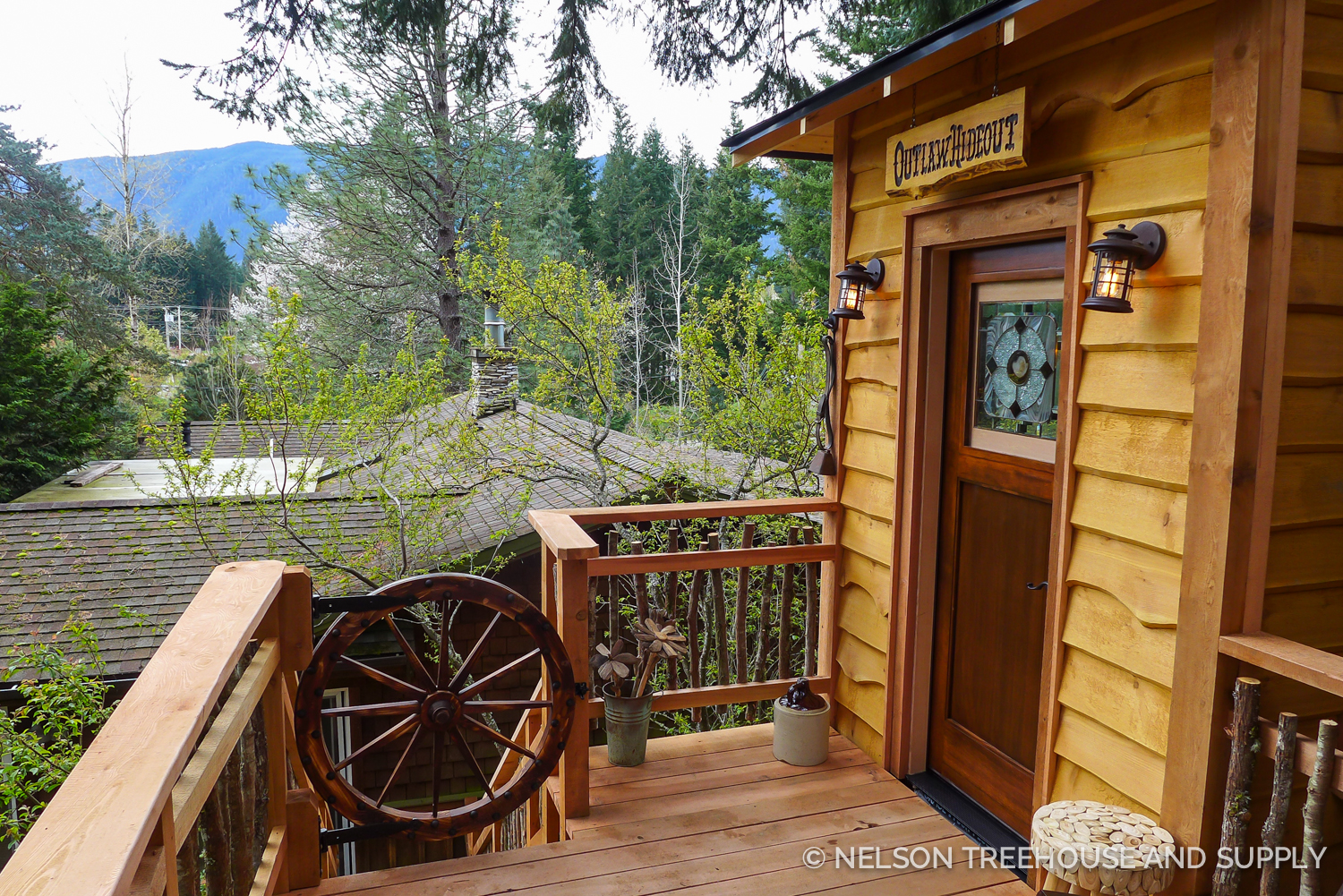 How cool is that wagon wheel gate door?!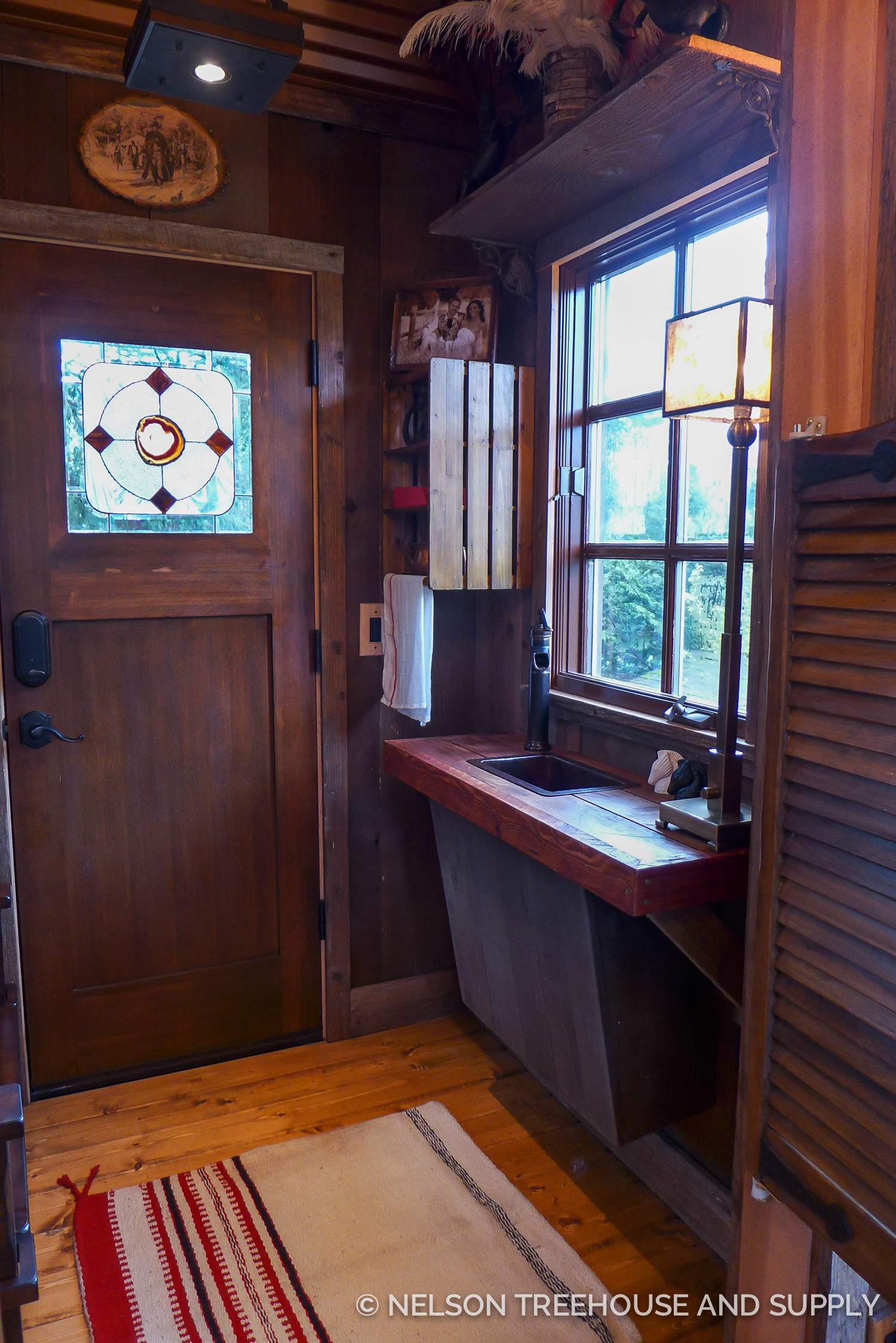 The rough-edged red cedar slab adds Pacific Northwest flare to this sink counter.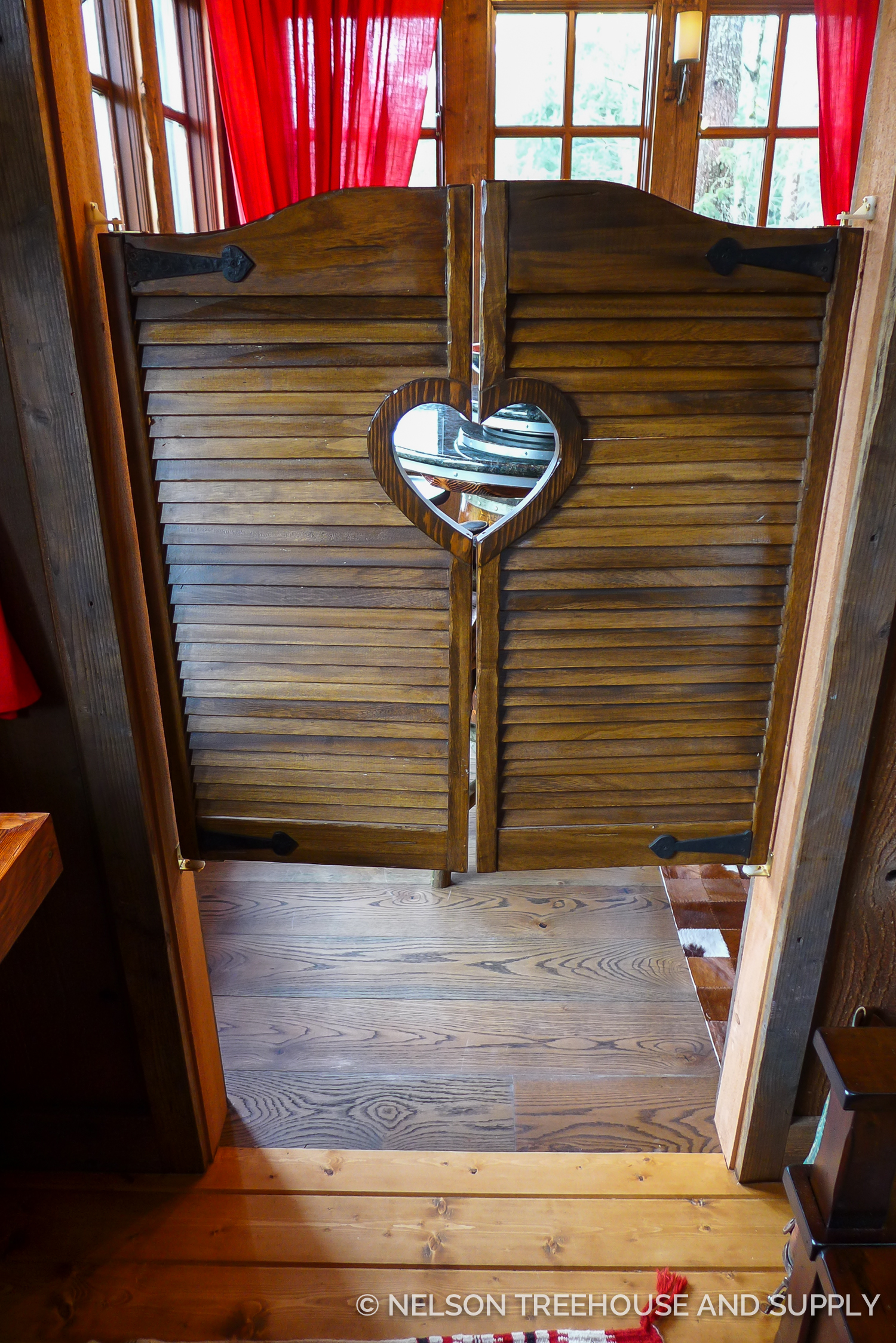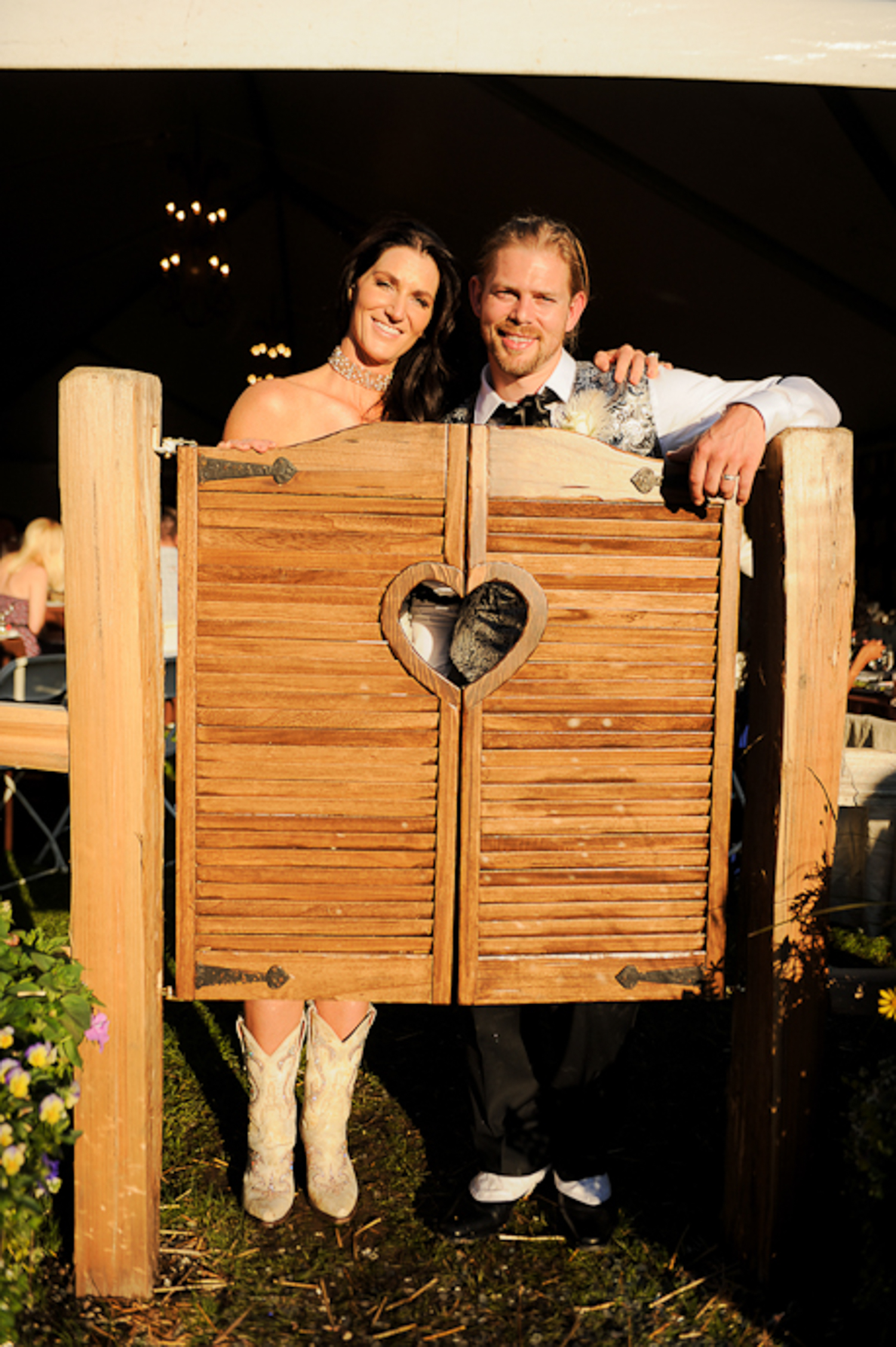 Lara and Walker at their wild West-themed wedding
The crew installed this sweet set of swinging saloon doors that Walker and Lara had at their wedding!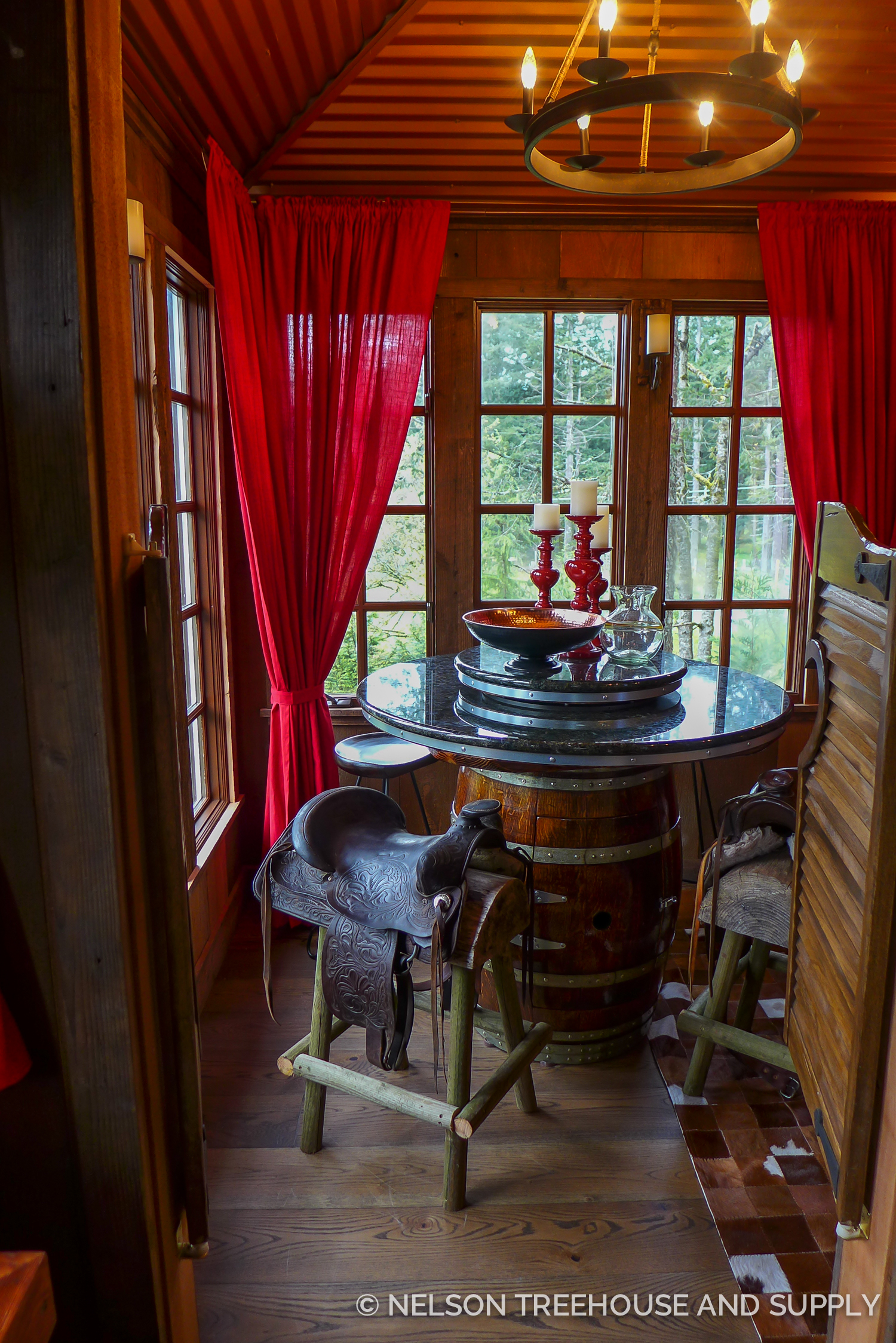 Long windows provide sweeping views and plenty of sunlight in the lounge. From the lounge, guests can also catch a glimpse of the giant fir tree that hosts the treehouse through six-foot-long windows!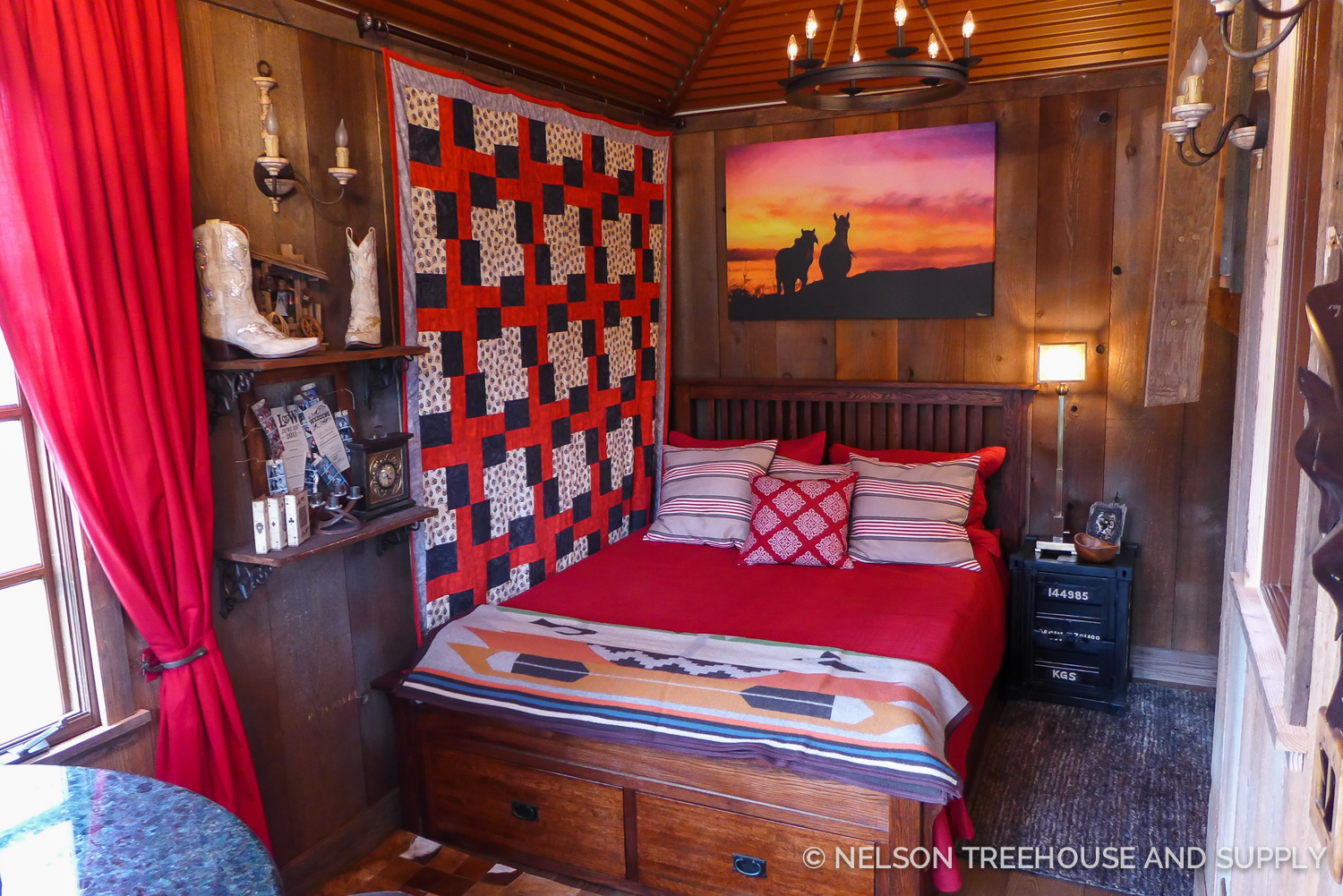 Even the most rugged of cowgirls and cowboys would give up camping on the range for a snooze in this cozy, queen-sized bed!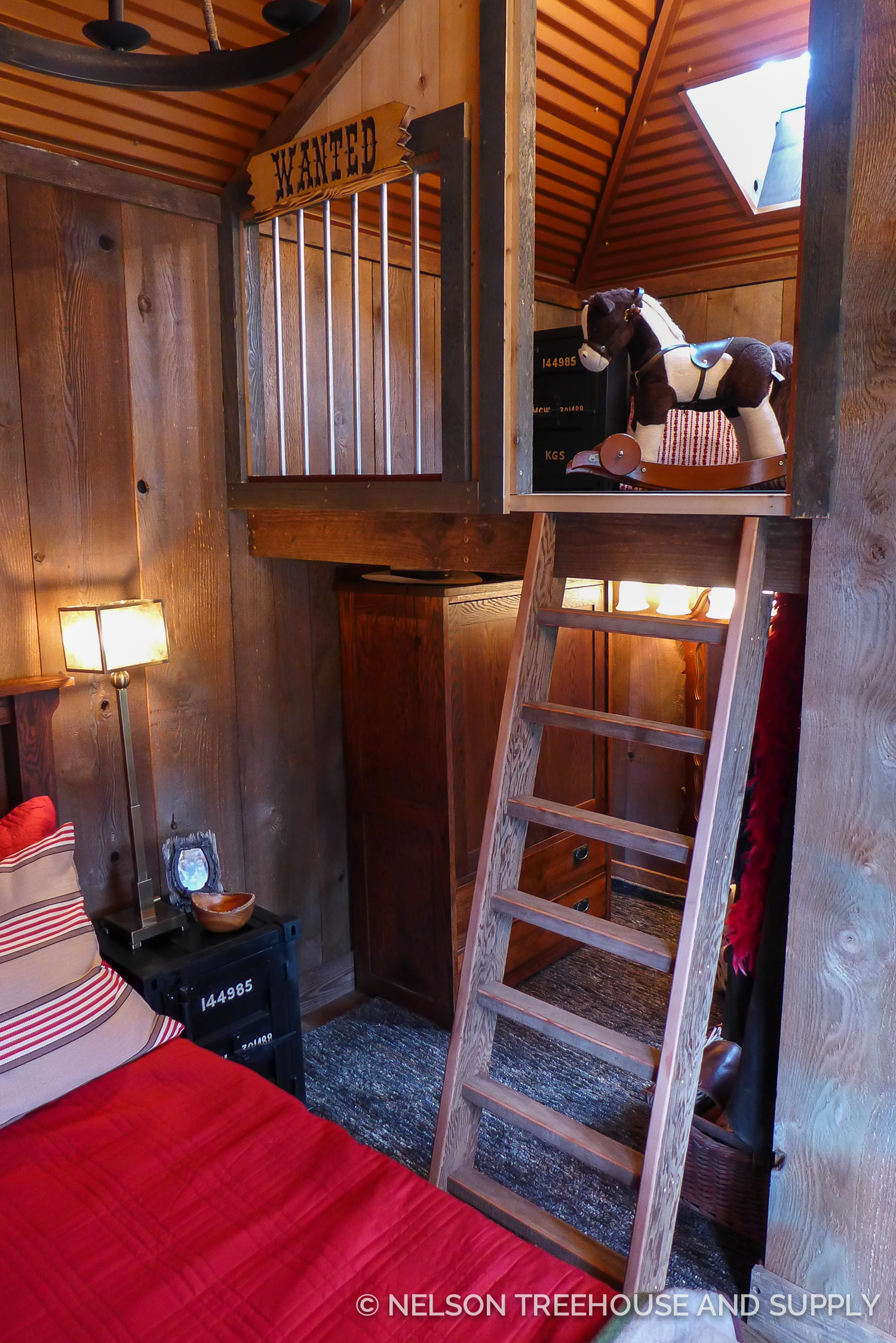 Adjacent to the master sleeping quarters lies a play space and loft for Walker and Lara's kids. Metal bars as the loft railing allude to a county jail – Walker and Pete bent the bars during the treehouse reveal tour, making it look like there had been a breakout!
Master carpenter Chuck built this "sky bridge," or stairway from Walker and Lara's porch to the treehouse deck.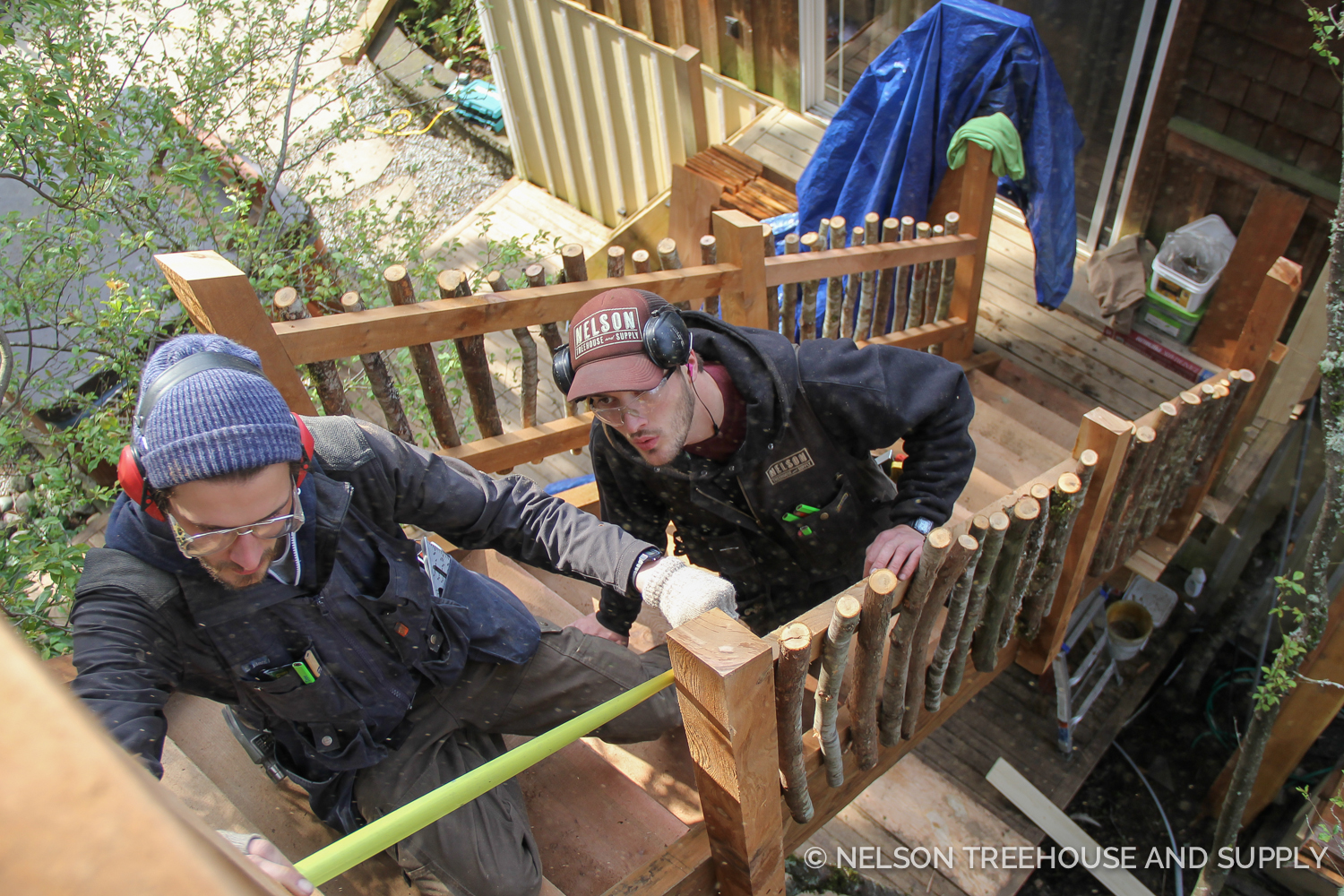 Charlie and Henry added natural branch railings, giving the sky bridge an organic look.
---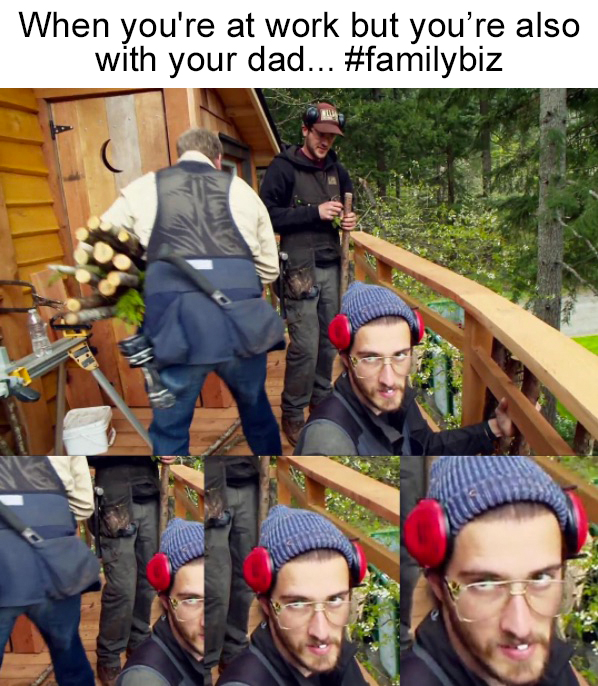 ---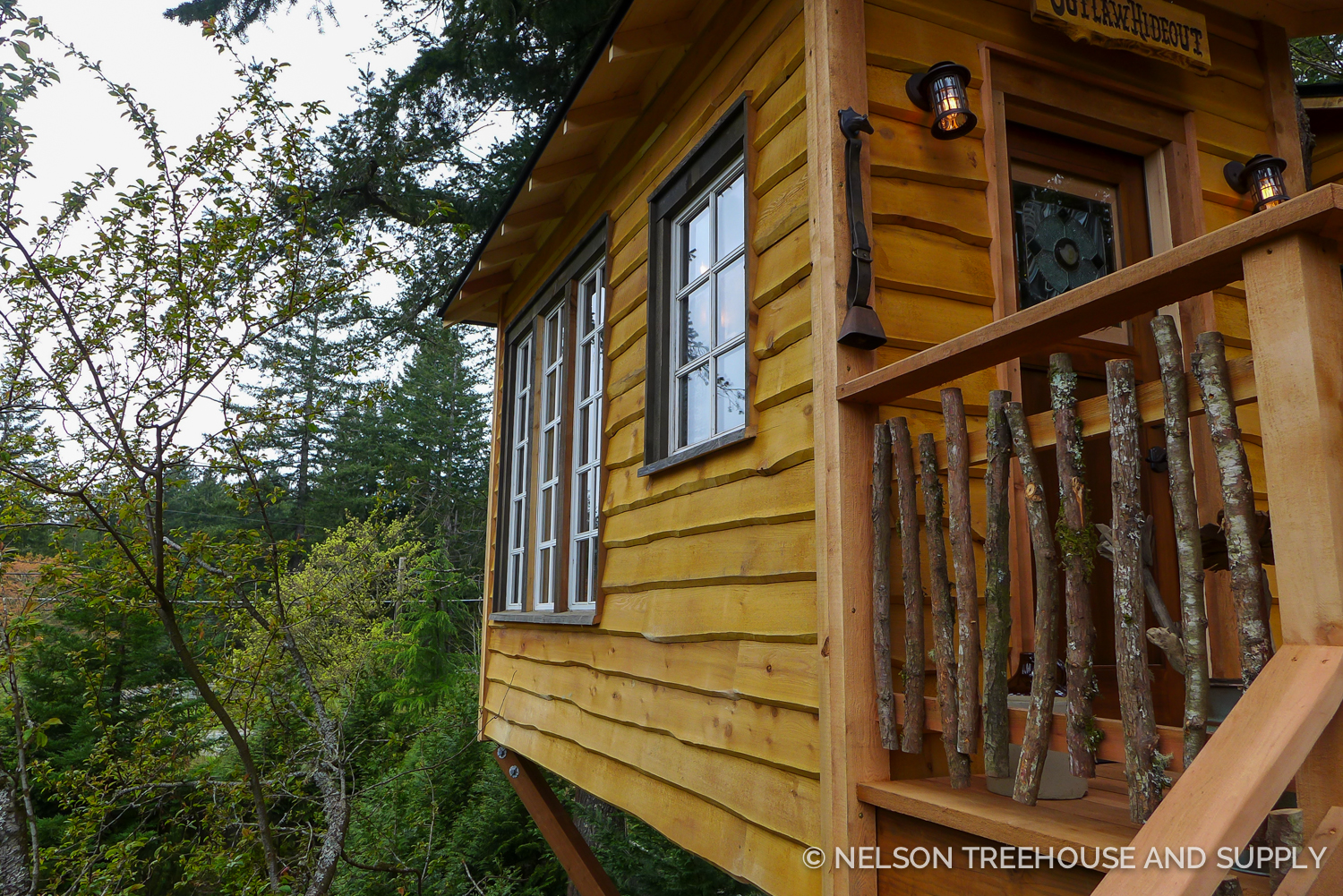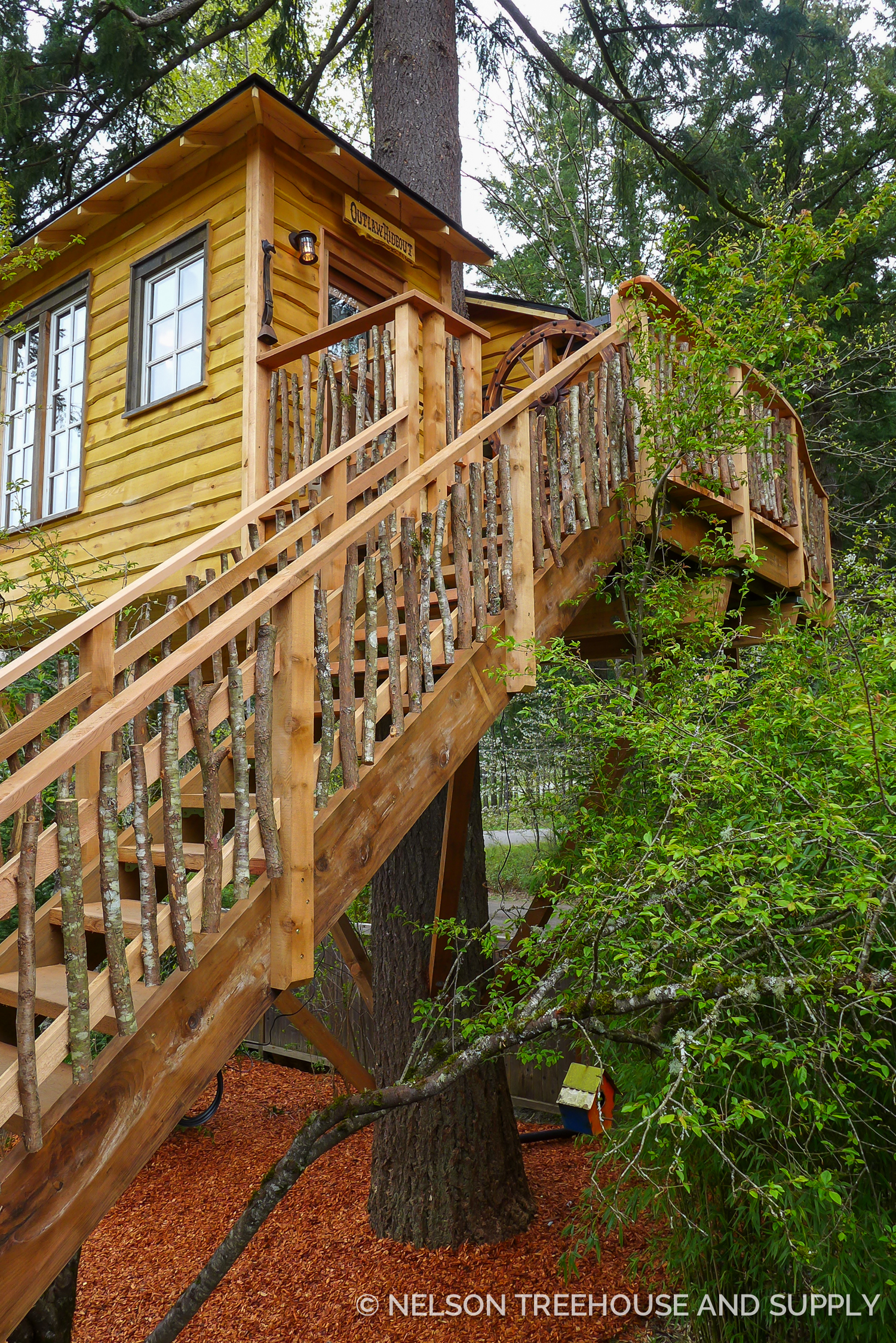 The base edge of the stairway is lined in high-density plastic that enables it to shift slightly with the movement of the treehouse. Using this plastic is important – if the stairway were unable to move with the trees, it could suffer significant damage and break.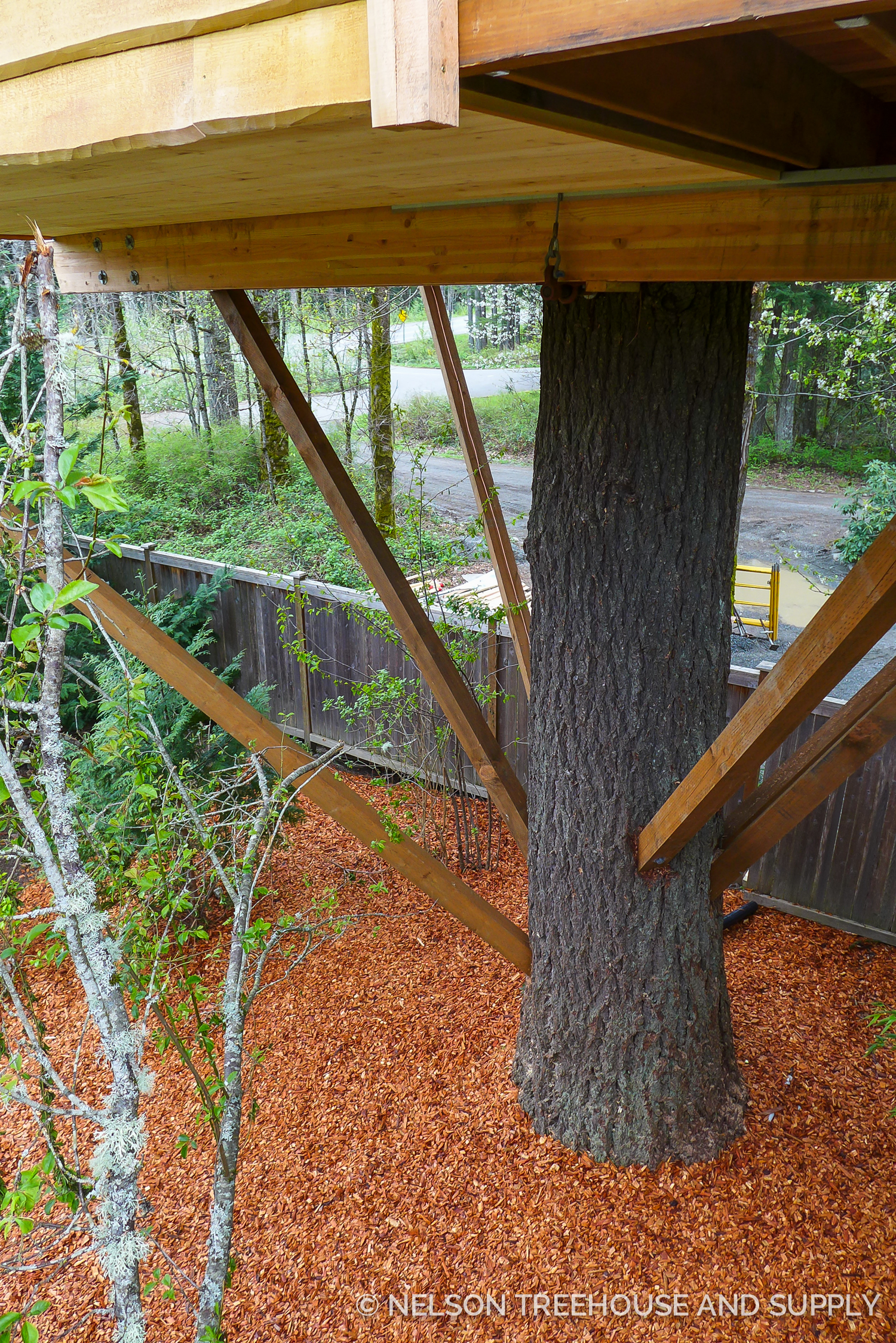 Knee braces are a crucial structural element of many single-tree treehouses. They support the platform and keep all its corners level.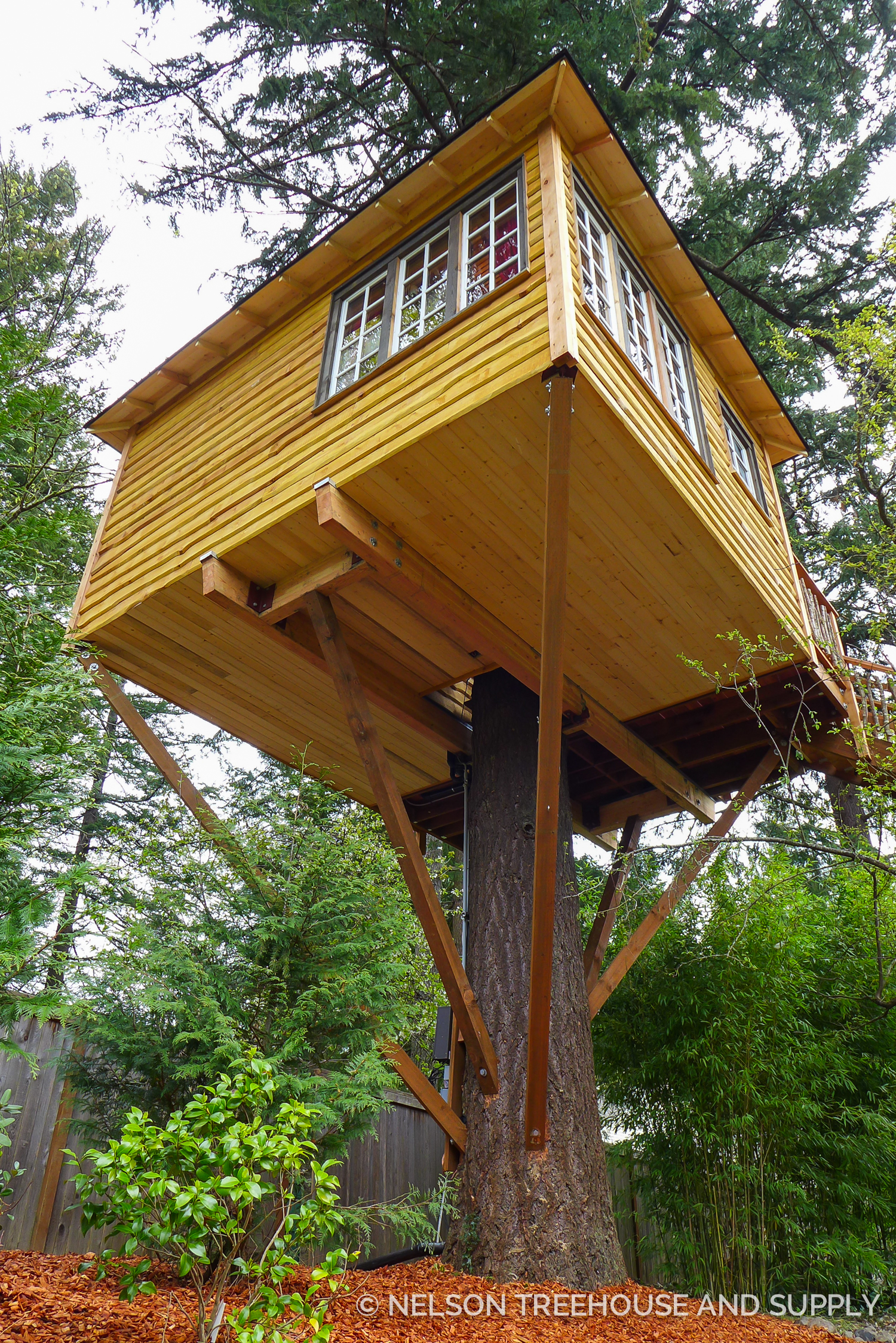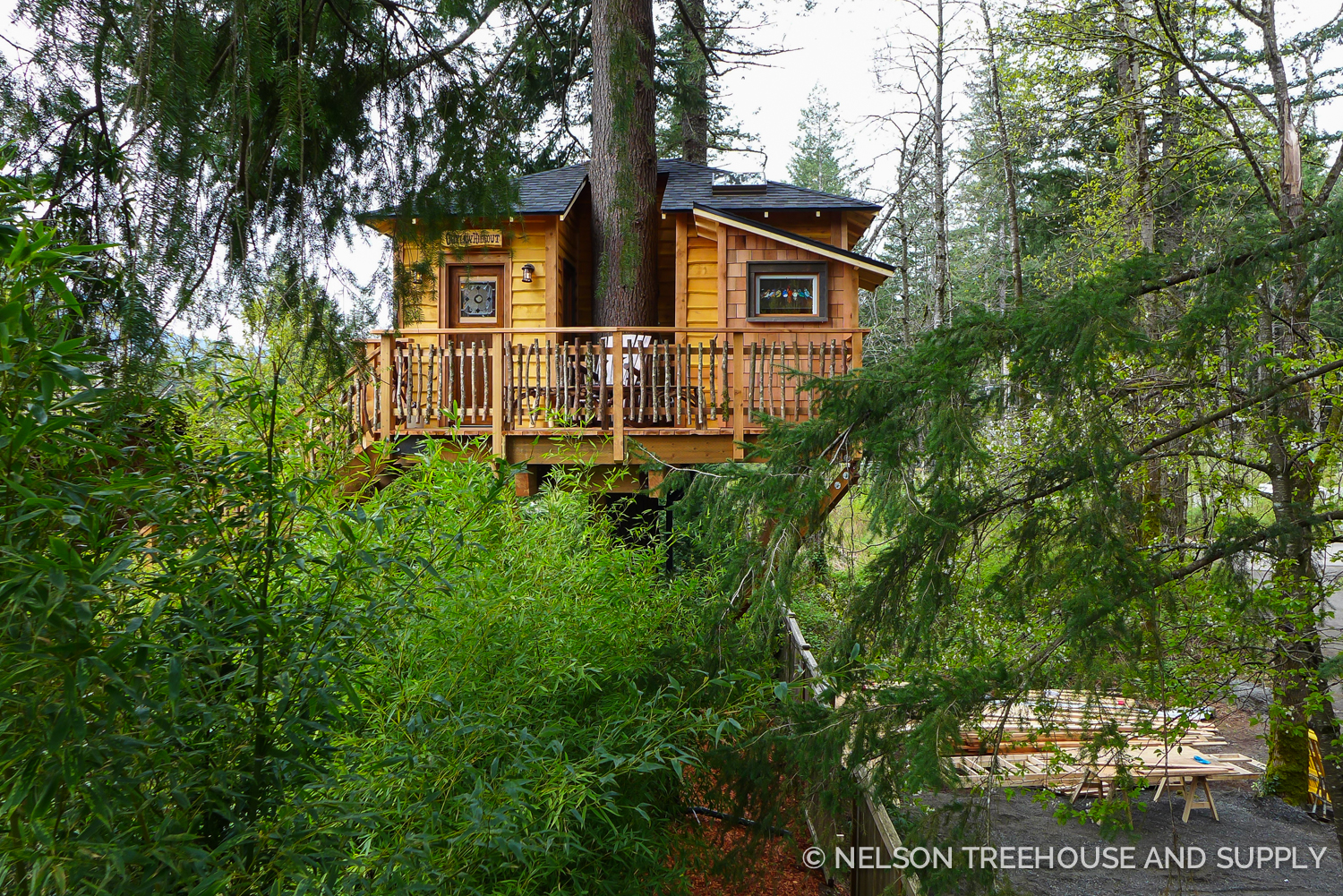 Building this treehouse made us as pleased as a pup with two tails! Thank you, Walker and Lara, for a rootin' tootin' time!
Check out Animal Planet's Treehouse Masters behind the build video below for another look at this Wild West treehouse.
To stay updated on all things Nelson treehouse (including these terrific treehouse tours!) please follow us on social media and subscribe to our newsletter below.
To the trees!