Building a treehouse? You need this guidebook in your life!
We're thrilled to announce that we've updated our Treehousing: The Instructional Guide with state-of-the-art techniques and new figures. This is Treehousing 2.0: an essential part of every treehouse-builder's toolkit.
As Project Manager Daryl McDonald puts it: "There's no way to integrate 20 years of treehouse-building knowledge into a single text, but with this guide we have come as close as possible. This is the best resource to start planning your treehouse project from scratch."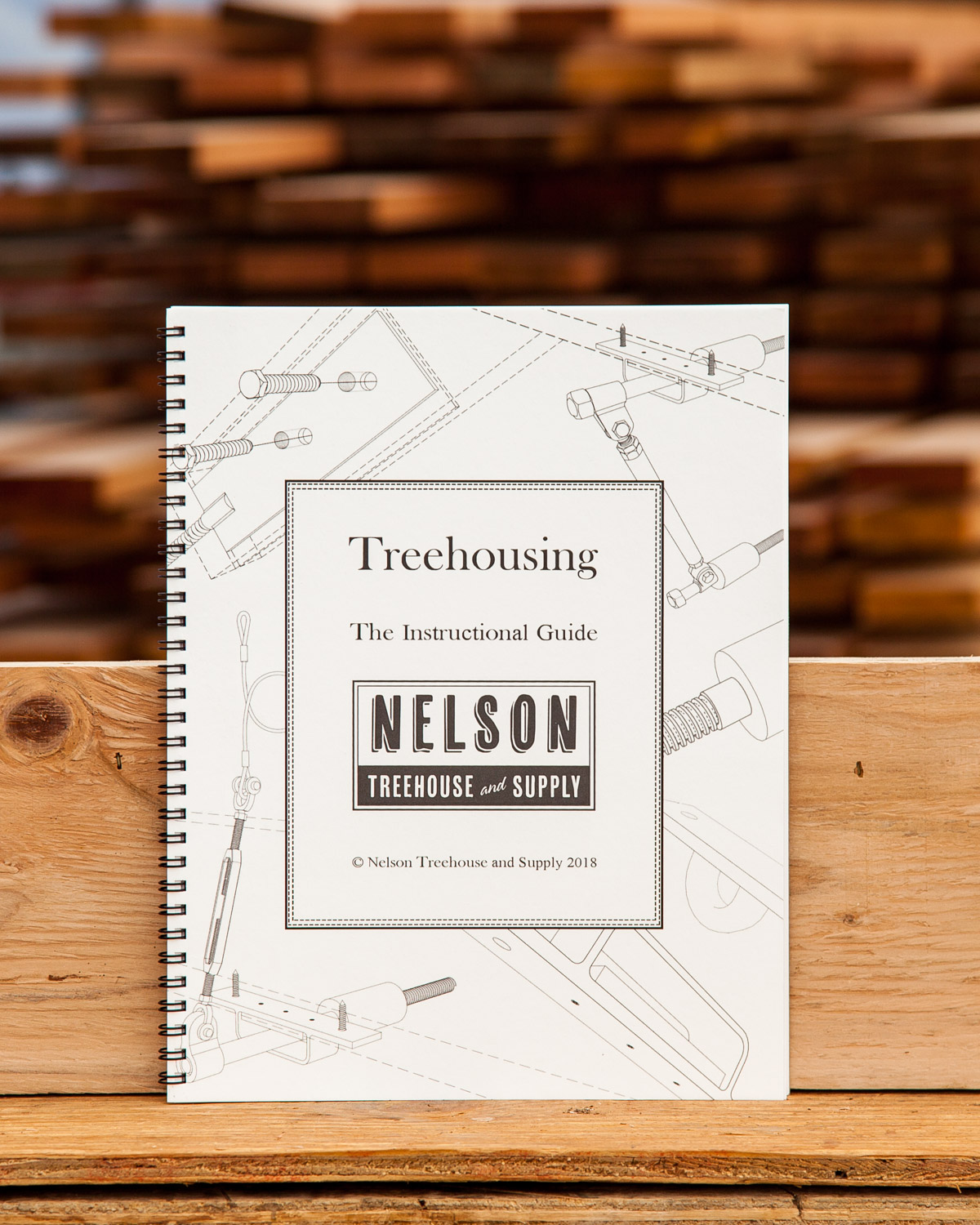 Treehousing: The Instructional Guide contains foundational information on treehouse design and build: from selecting and evaluating trees, to designing your platform, to installing specialized treehouse hardware, to applying for a permit.
Its pages cover best practices that Pete Nelson and his crew have developed from over 30 years of treehouse-building. Consider it requisite reading before taking to the trees.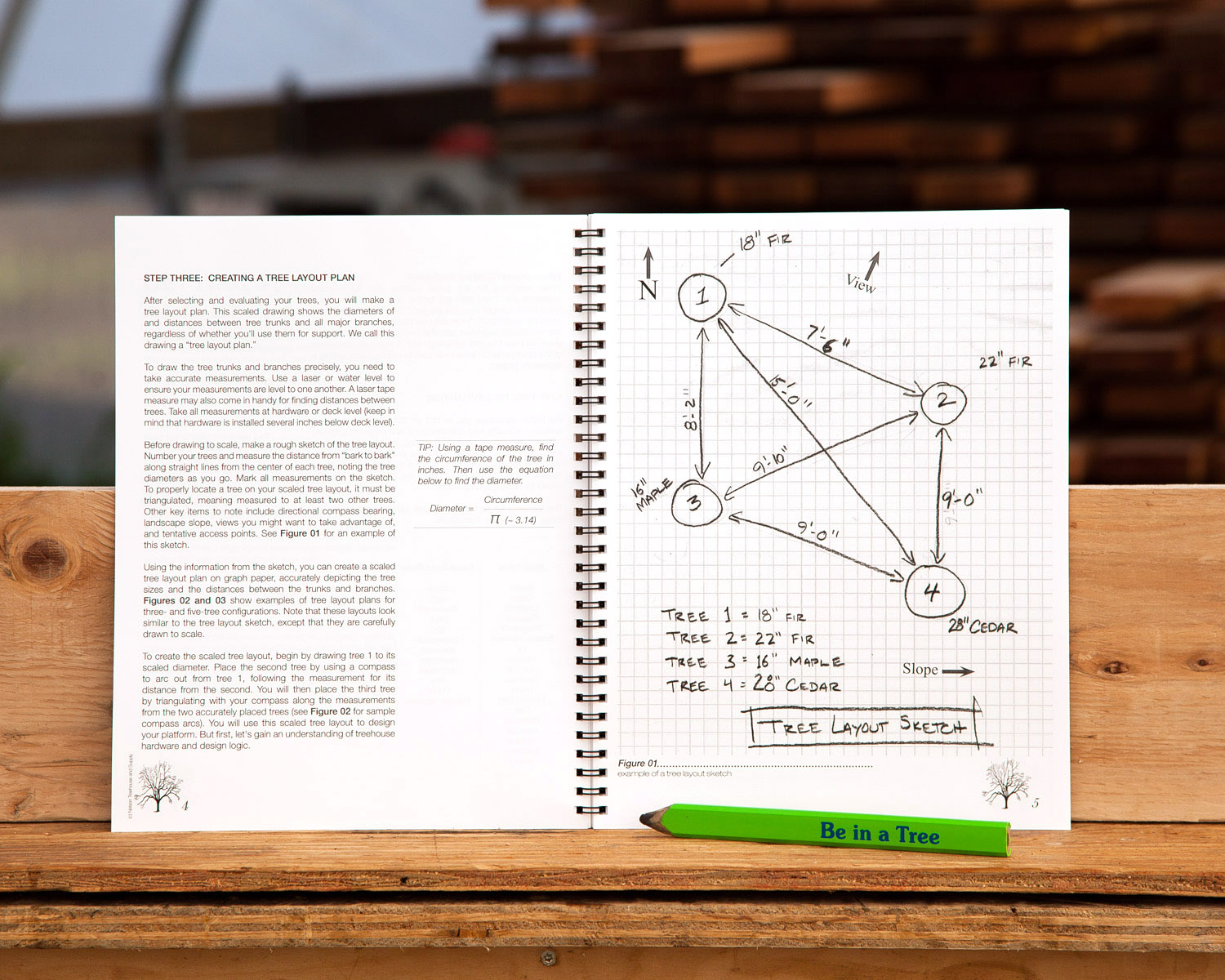 Since we released our first edition in 2016, this comprehensive guidebook has been used by DIY builders across the country to bring their dream treehouses to life.
In the intervening years, our portfolio of best practices has continued to grow as we've introduced new specialized hardware and built bigger and higher than ever before. It was clear: the time was ripe to revamp the guidebook to reflect our new knowledge.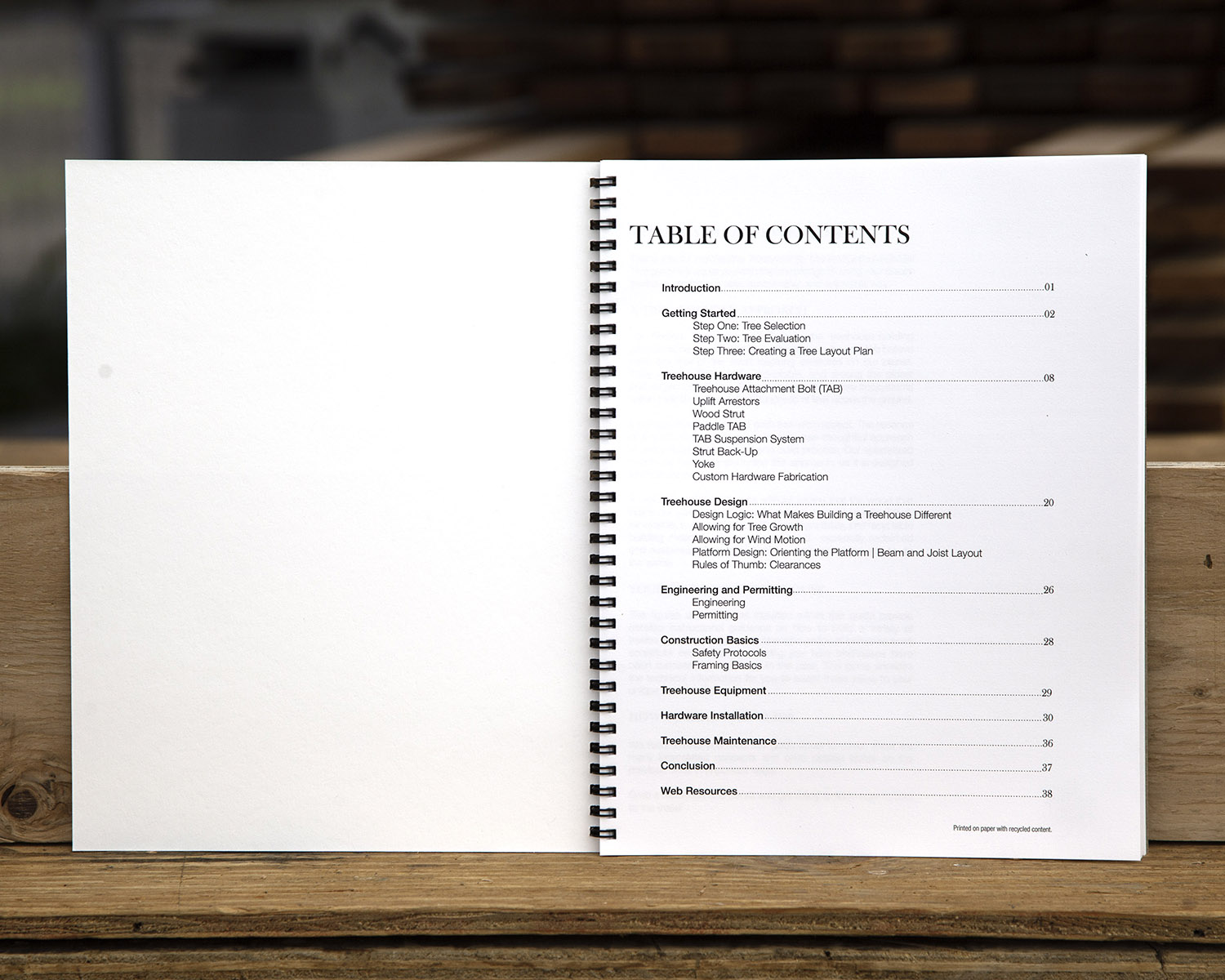 This 8.5 " x 11″ informational booklet runs 38 pages long and contains blank sheets of graph paper for note-taking. The guidebook covers:
tree selection and evaluation

creating a tree layout plan

an overview of our specialized treehouse hardware

treehouse design logic

platform design, with tips for beam and joist layout

the engineering and permitting process

construction basics

other treehouse equipment

hardware installation

treehouse maintenance

web resources for treehouse-builders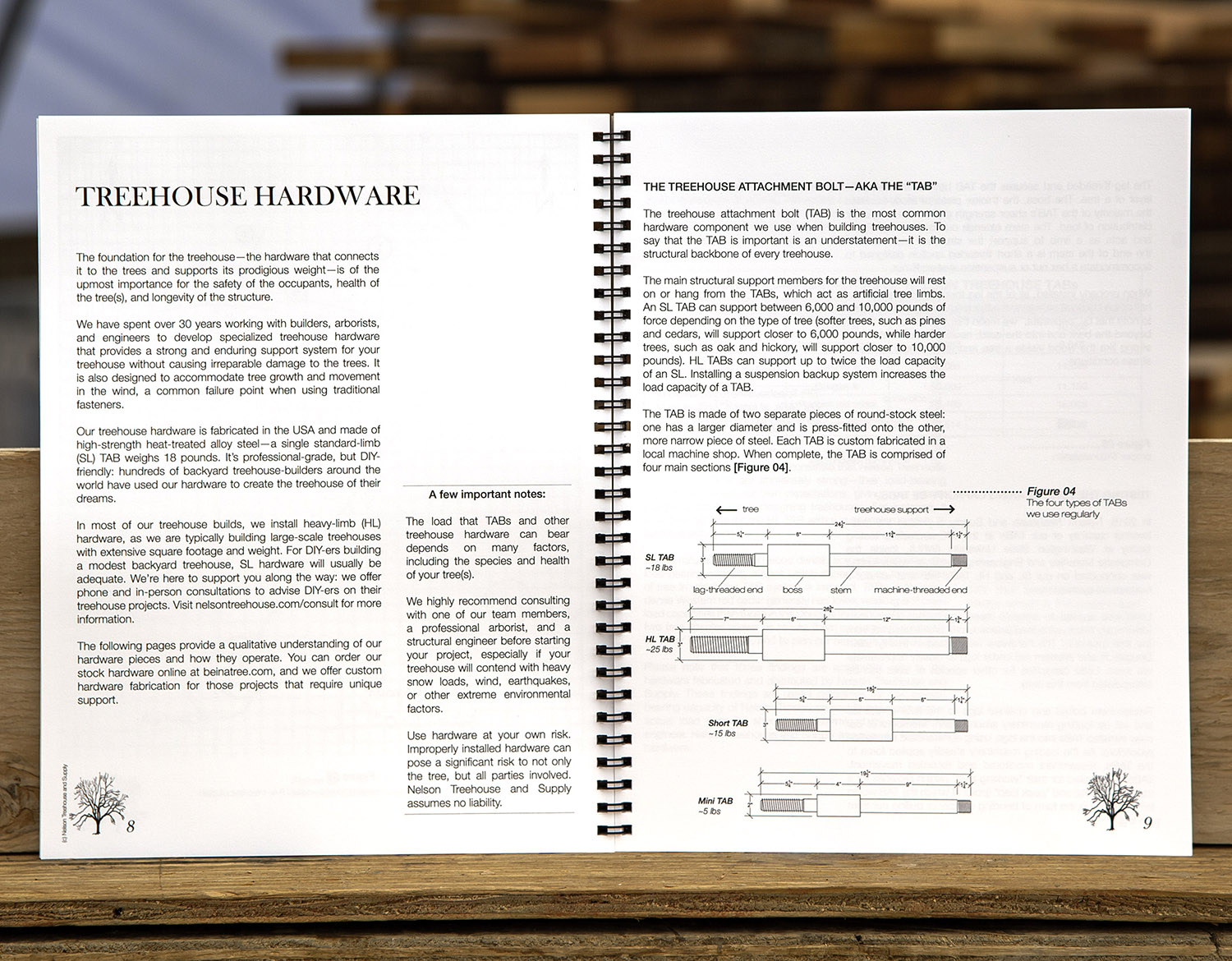 Treehousing: The Instructional Guide ($30) is available for purchase on our online store.
Please note that one copy of the guidebook is included with each set of our treehouse plans. If you're ordering treehouse plans, you do not need to order this guide again (unless you would like two copies, then by all means go for it!).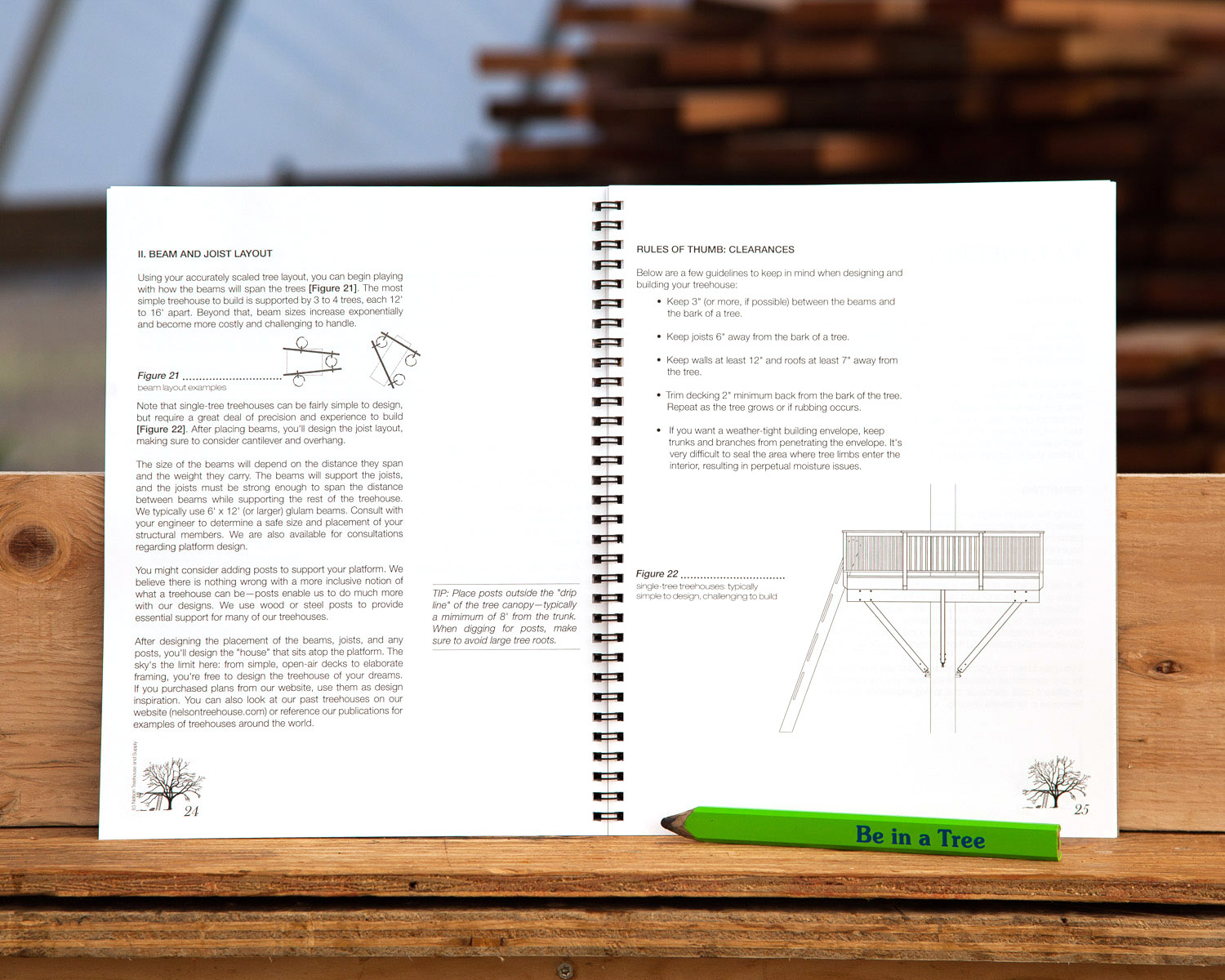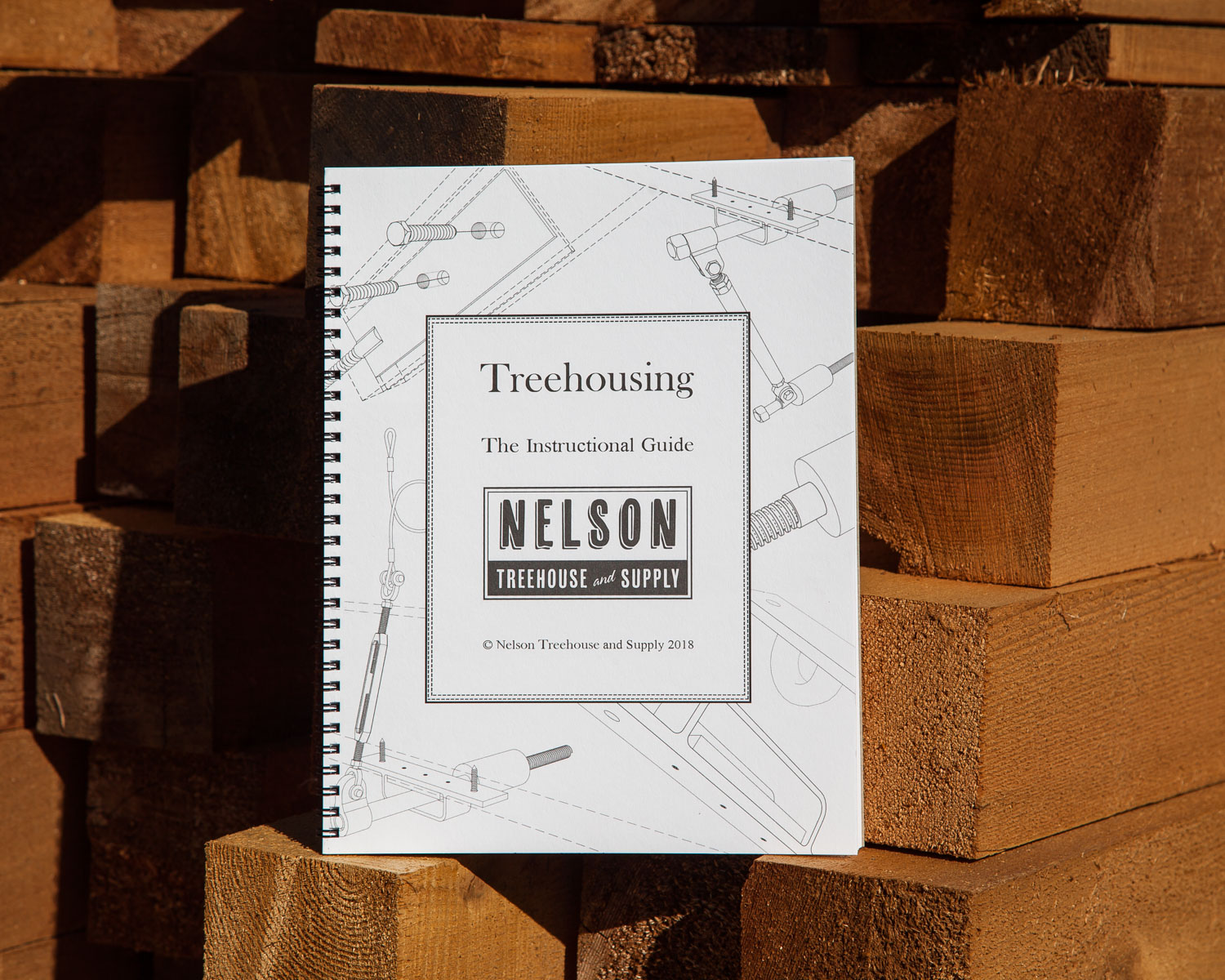 You can order your copy of Treehousing: The Instructional Guide on our online store.
Questions about ordering the guidebook? Please email orders@nelsontreehouseandsupply.com.
To the trees!