Have you heard the news? Pete Nelson partnered with Laurel Waters, chef and owner of The Laurel Tree Restaurant, to open Treehouse Utopia, a luxury treehouse retreat in Utopia, Texas. You can now stay up in the trees in Texas Hill Country!
Reservations are made online at treehouseutopia.com. With its four rentable, private treehouses and natural splendor, this romantic retreat exudes magic.
Read on for a look at Biblioteque, the retreat's library-themed treehouse.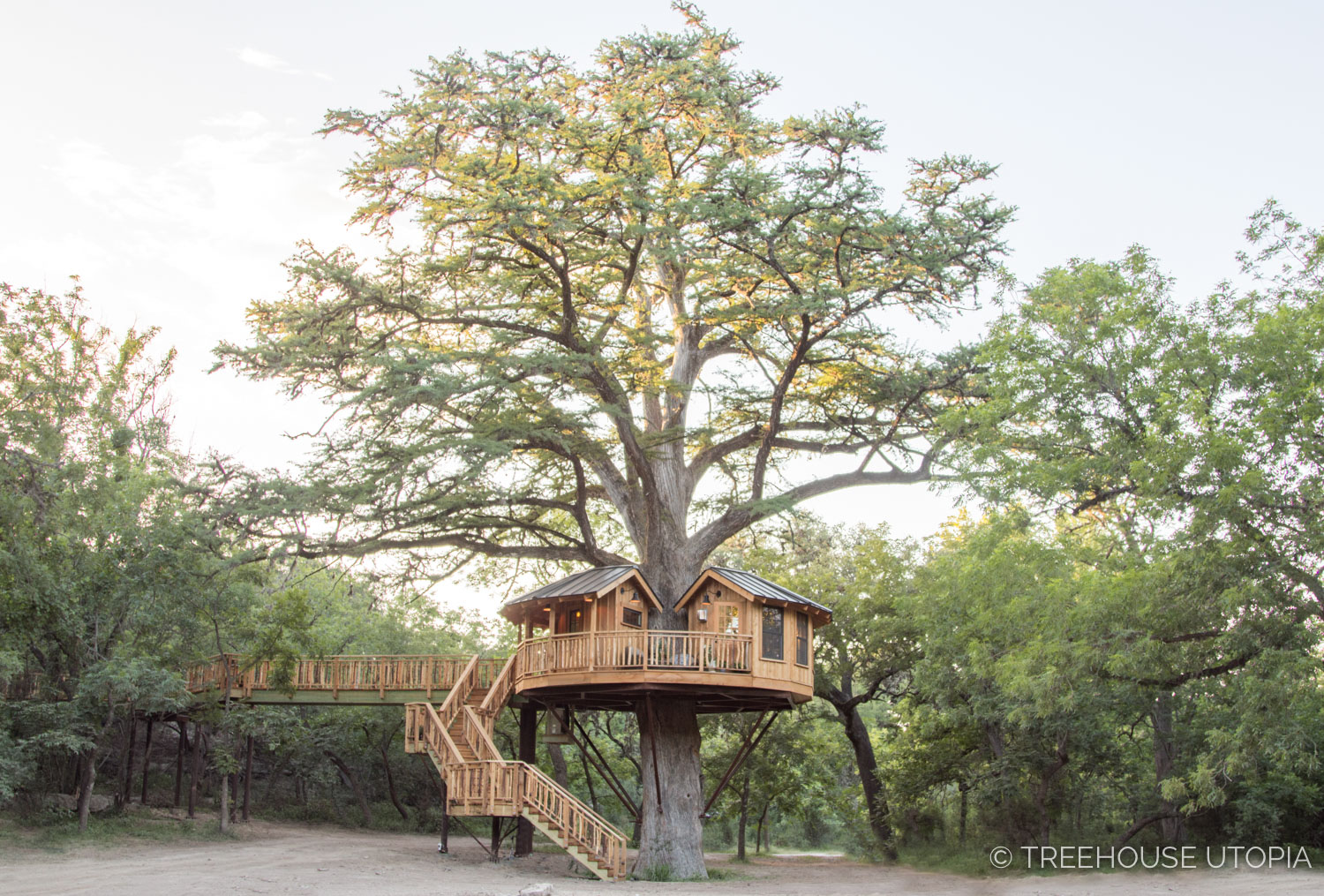 ---
VIDEO: PETE AND LAUREL WALK YOU THROUGH BIBLIOTEQUE
---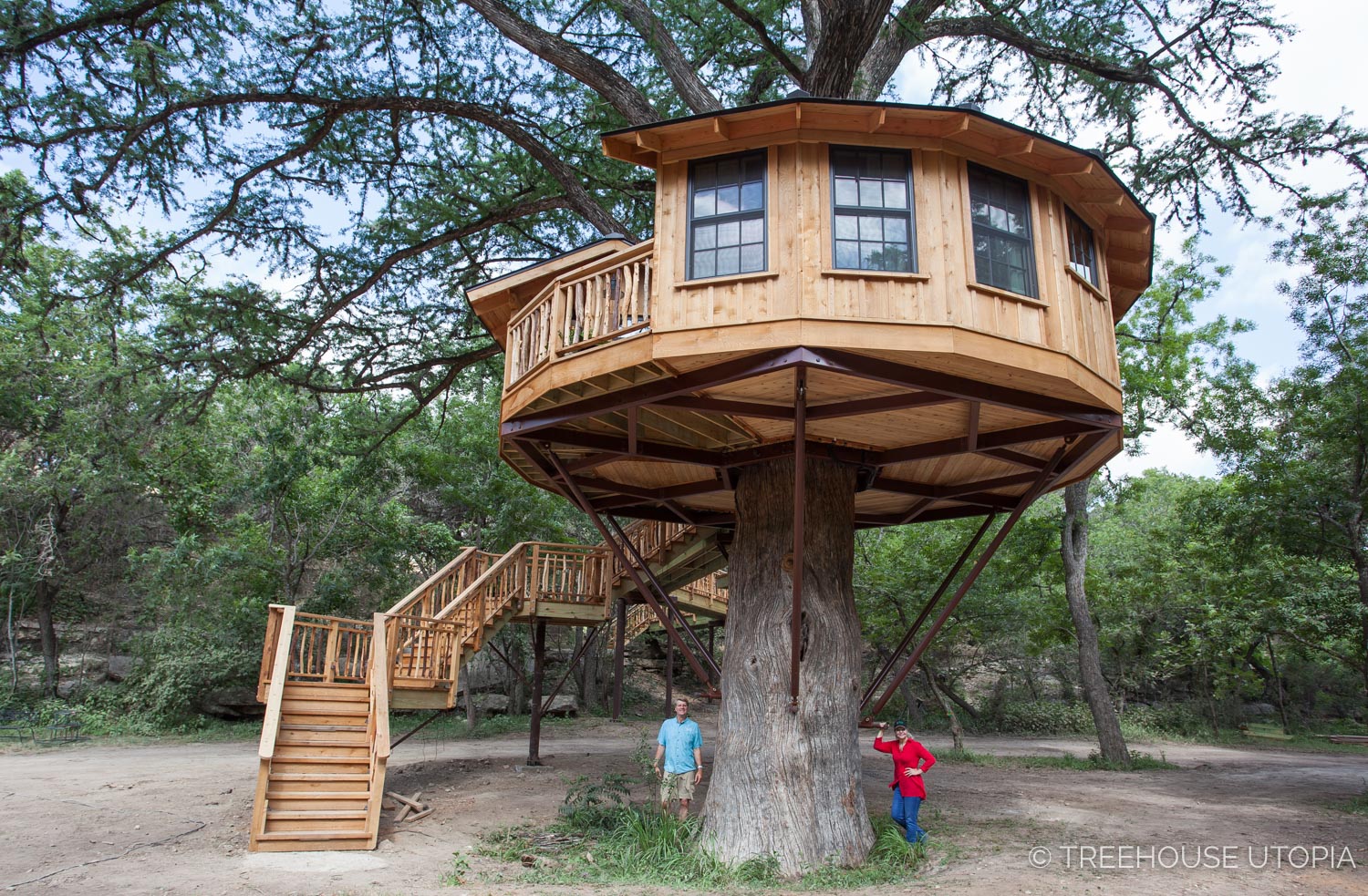 Biblioteque wraps 360 degrees around a single, 800-year-old bald cypress tree.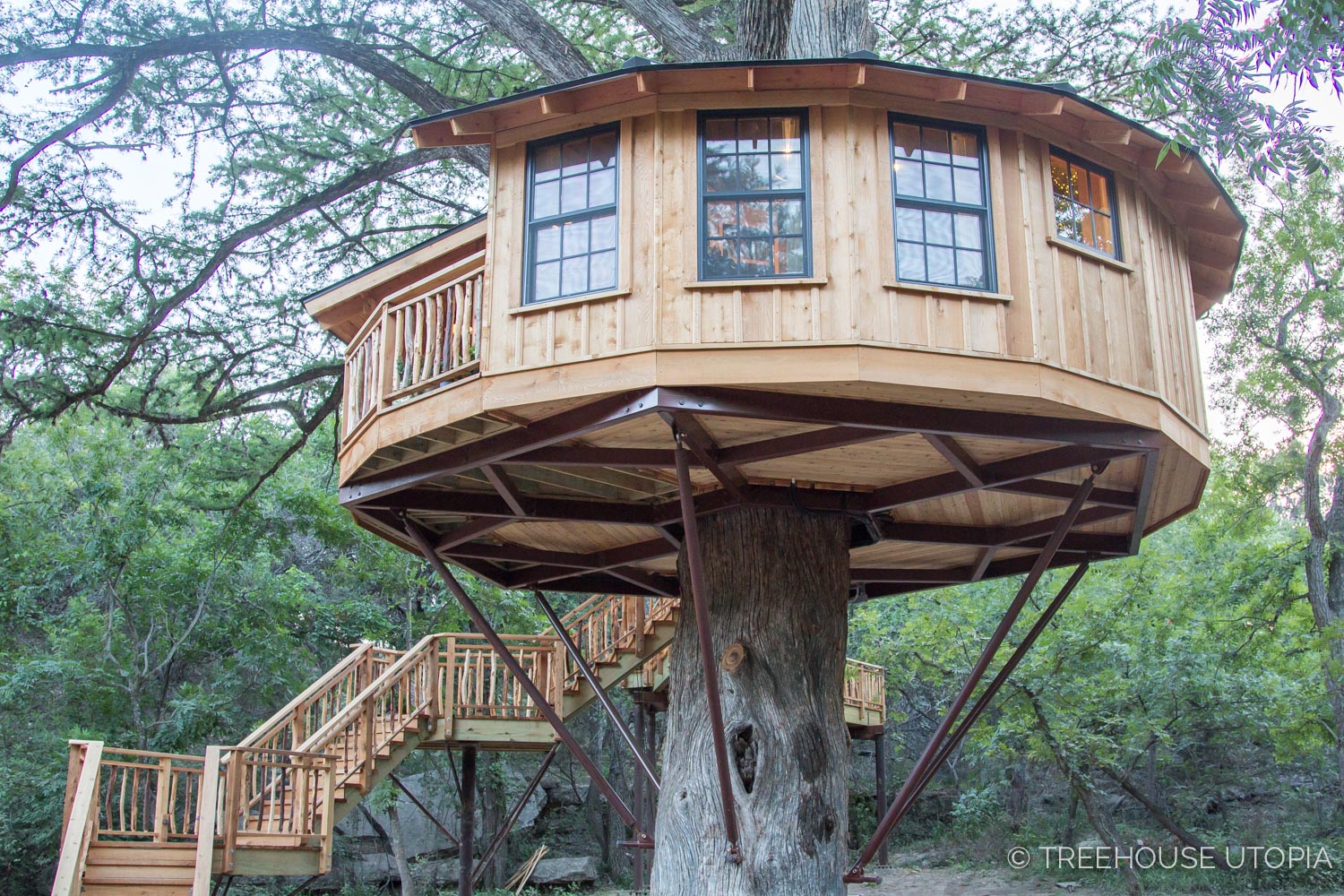 The treehouse's lotus-shaped steel substructure consists of 36 individual pieces. A long staircase meanders up to the front door.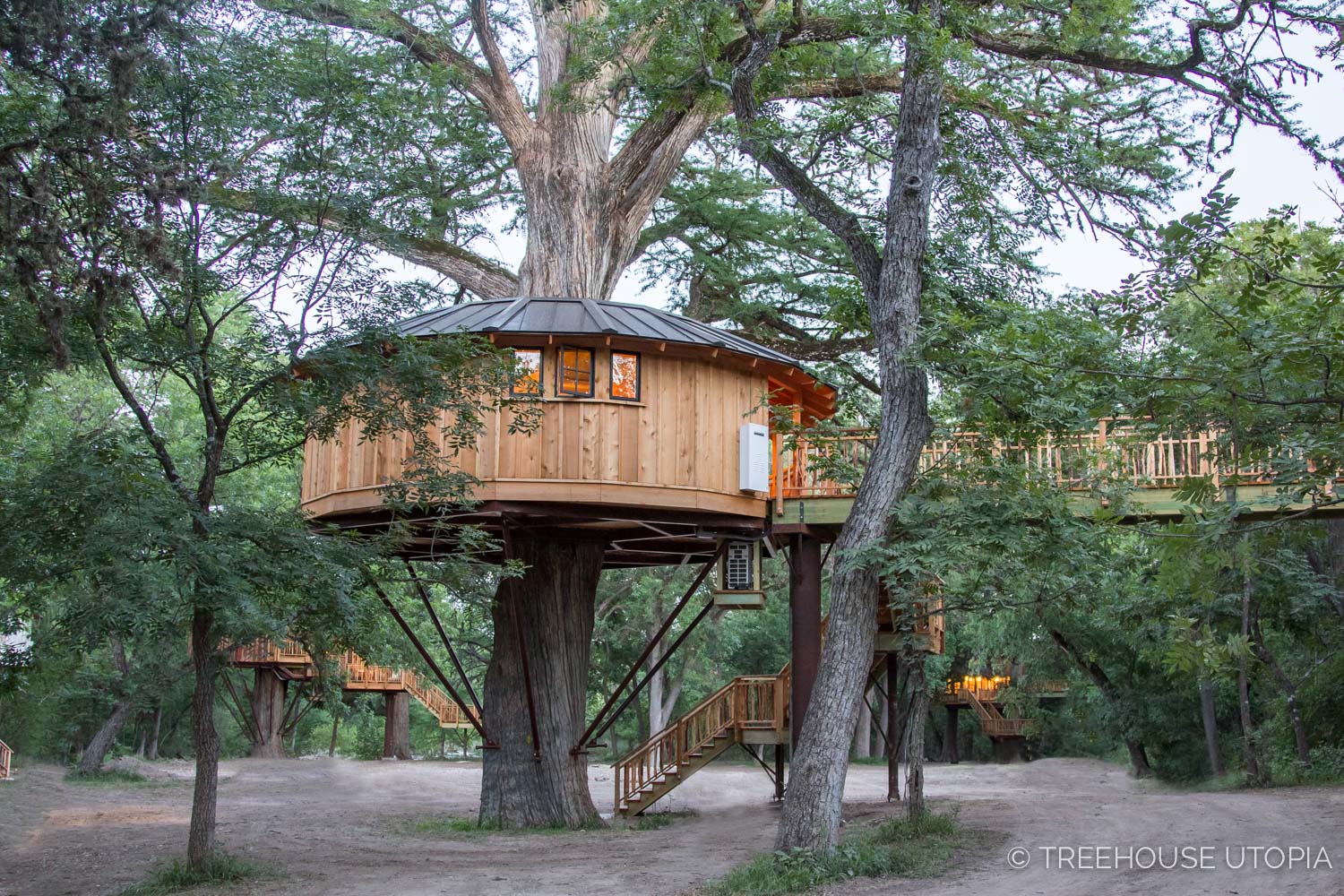 From Biblioteque's front deck, guests can soak in views of the other three treehouses at the resort: Chapelle, Carousel, and Chateau.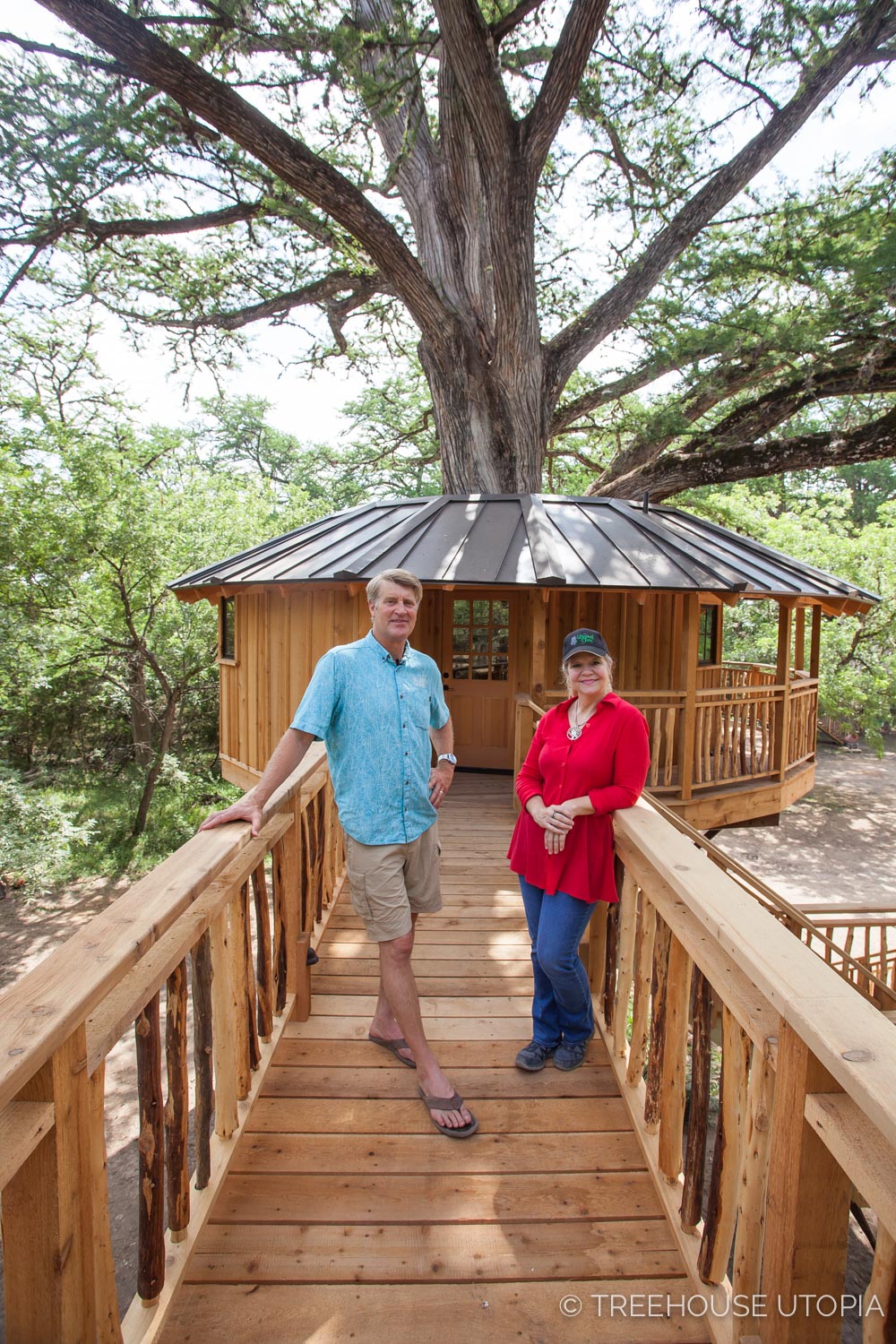 A 75-foot-long bridge winds from a nearby ridge to the deck, which curves nearly two-thirds of the way around the cypress.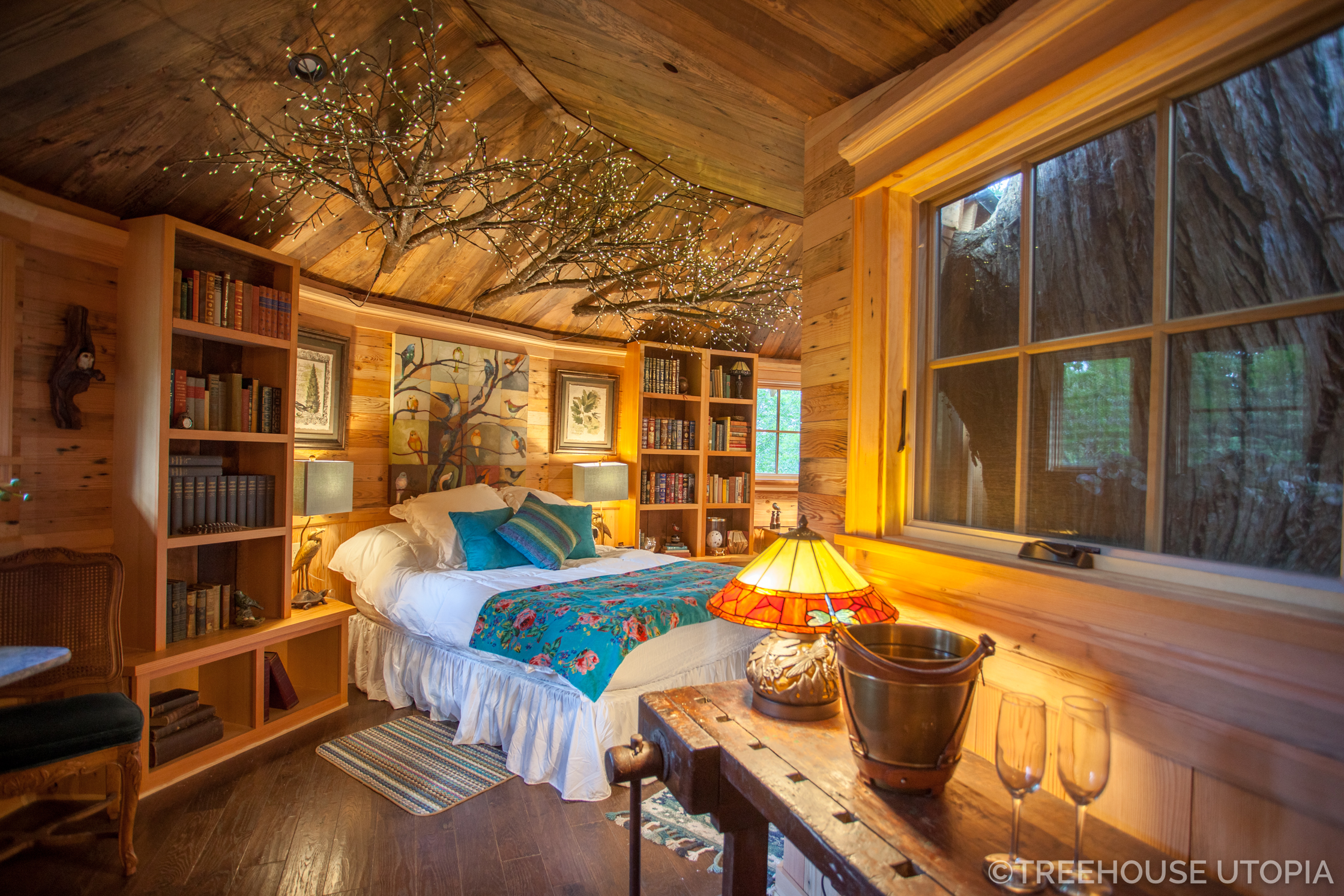 Inside the front door, guests are greeted by warm wood paneling, glowing light fixtures, and windows that frame views of the canopy. Biblioteque's design nods to vintage libraries—owner Laurel Waters has always loved how libraries urge us to dream and explore new worlds through our imagination.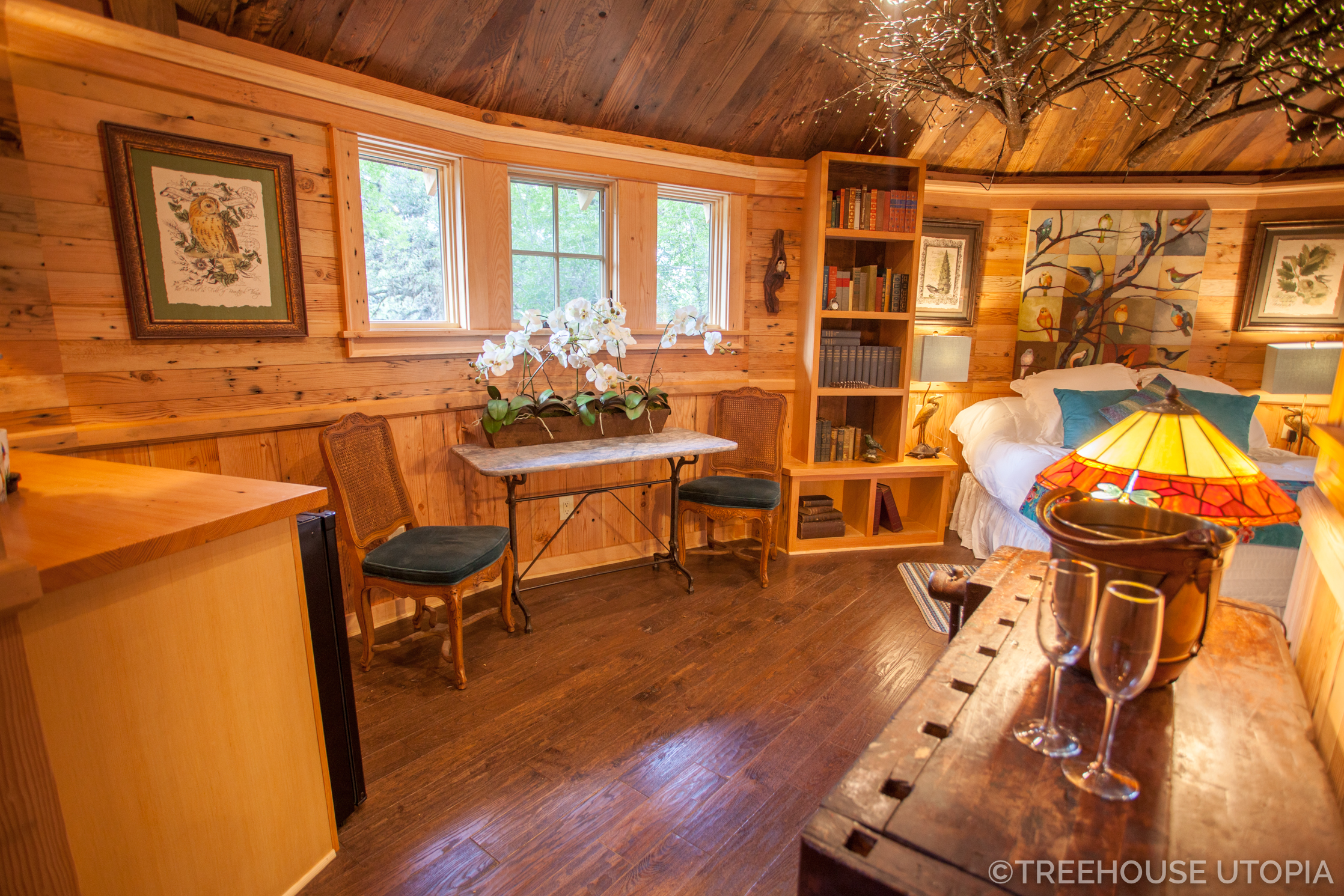 A dining nook and mini bar sit near the front door. French antiques like the wooden work bench on the right round out the space.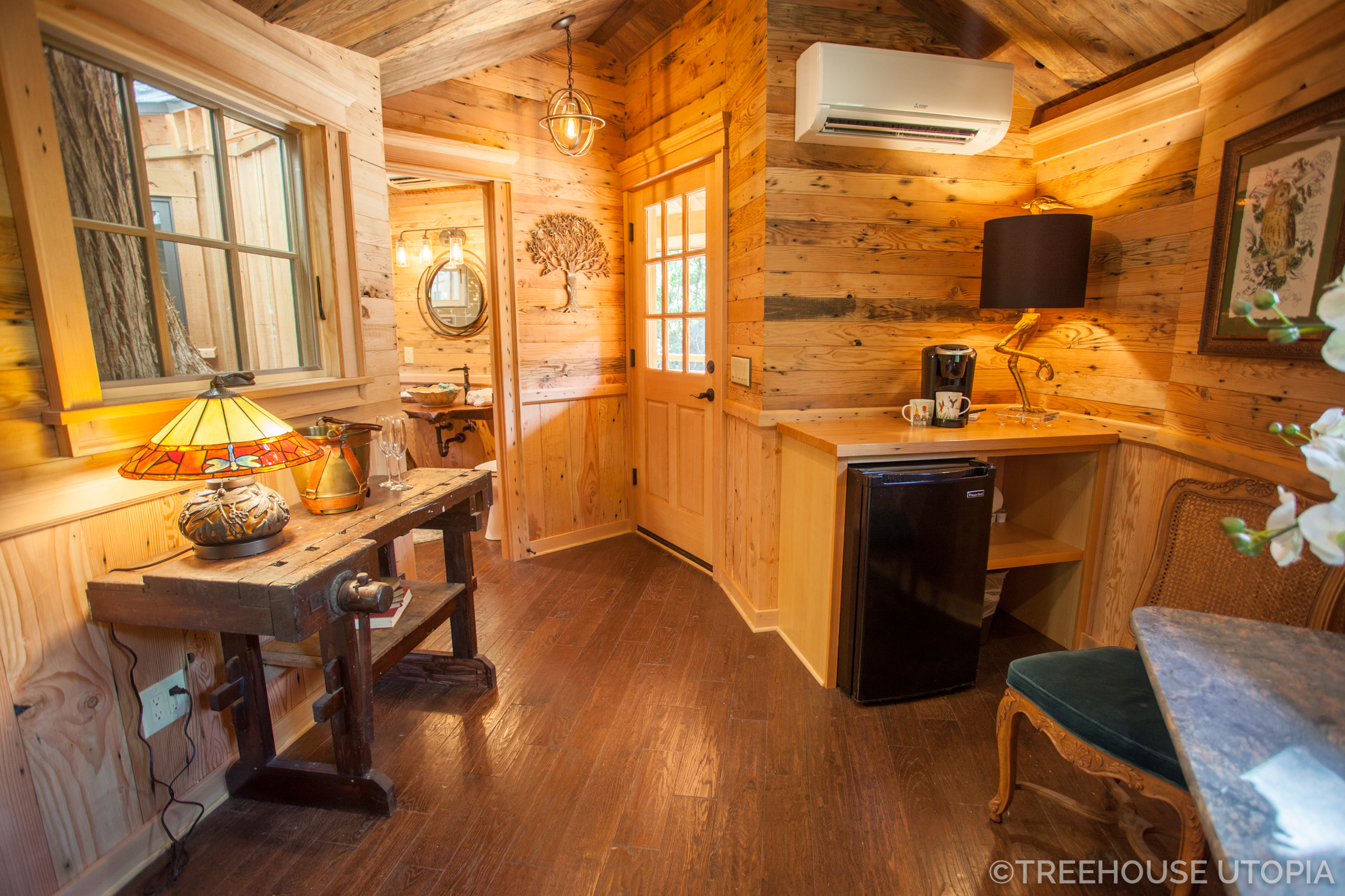 Like all the treehouses at Treehouse Utopia, Biblioteque has heating, air conditioning, electric lighting, hot and cold running water, and high-speed WiFi.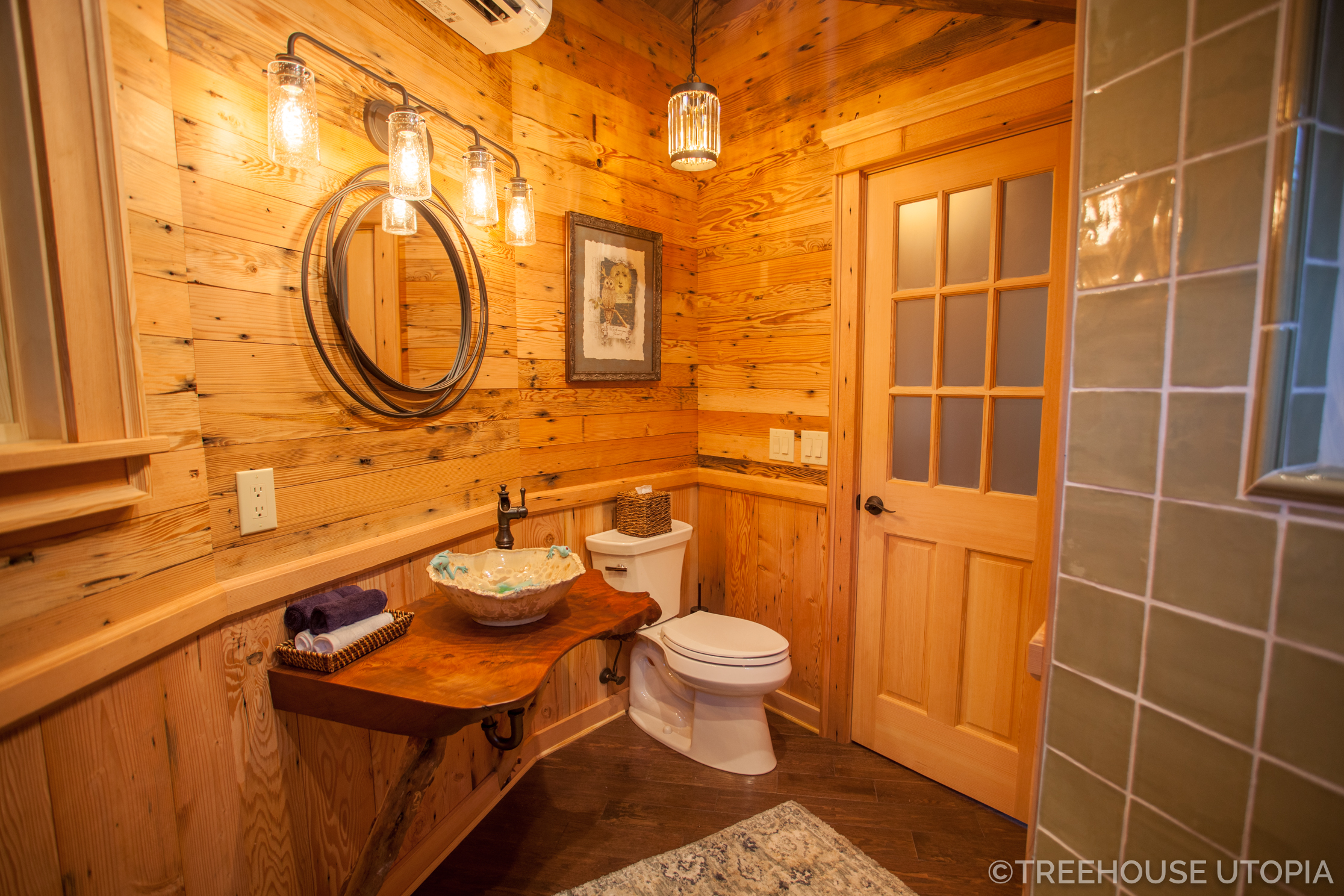 With a toilet, tiled shower, and ceramic sink, the bathroom in Biblioteque takes the treehouse experience to the next level.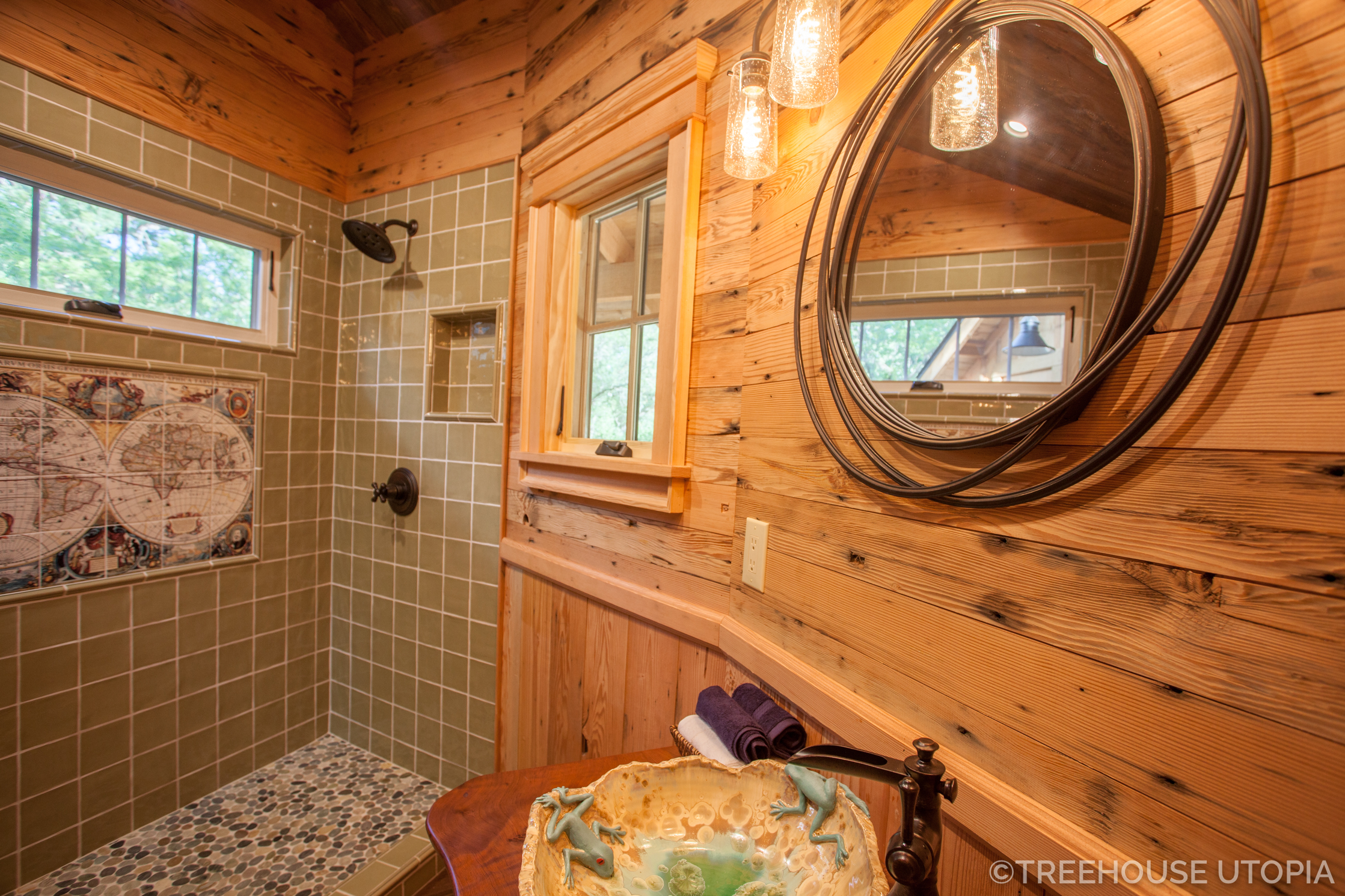 The custom sink (crafted by Ceramic Goddess) and tiled Renaissance world map add whimsy to the room.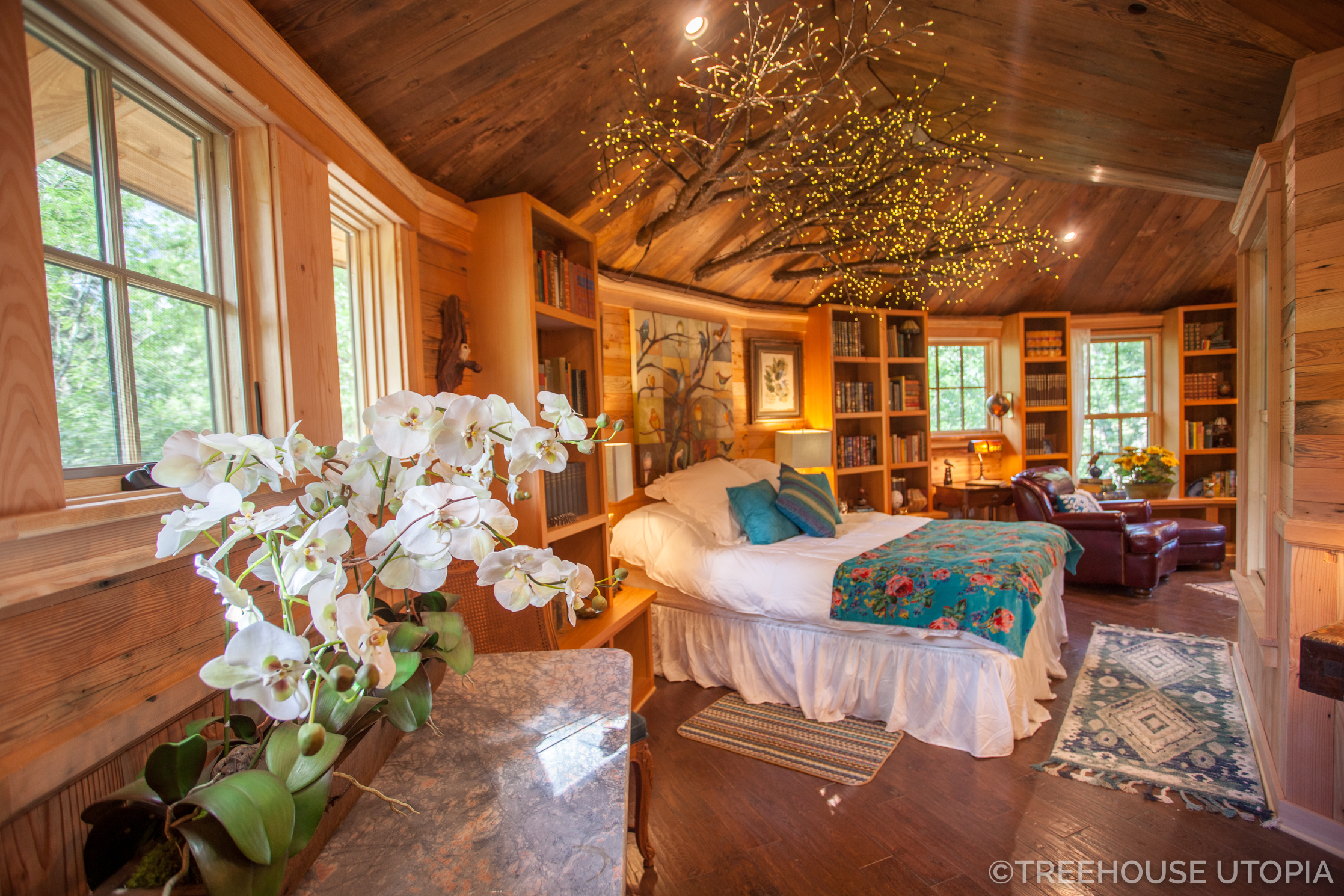 Branches blooming with LEDs provide a twinkling chandelier above the queen-sized bed.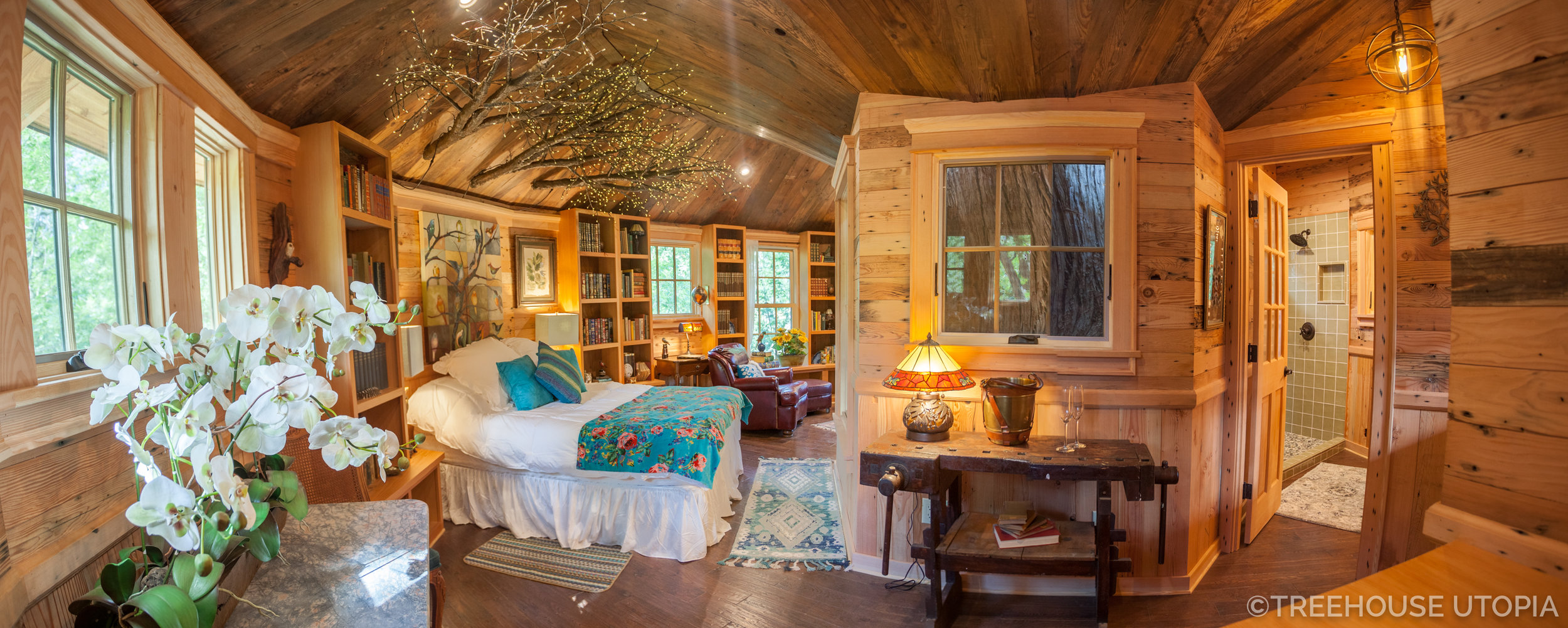 The circular treehouse is designed to hug the curves of the magnificent cypress. It makes for a truly one-of-a-kind space.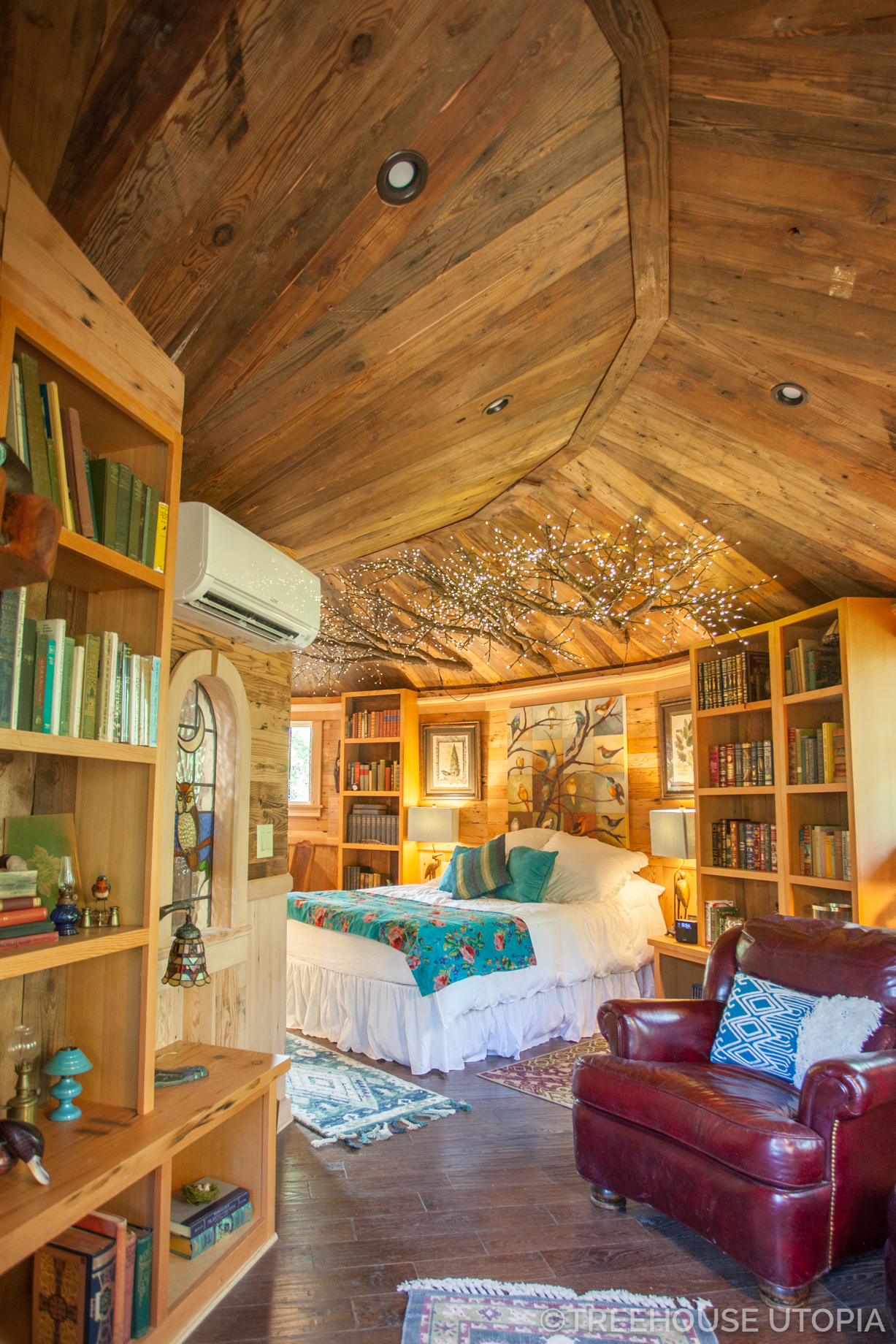 The treehouse is full of handcrafted features, like the built-in bookcases and arched frame with wood keystone for the stained-glass window. The ceiling alone is stunning, paneled in deep-hued reclaimed wood.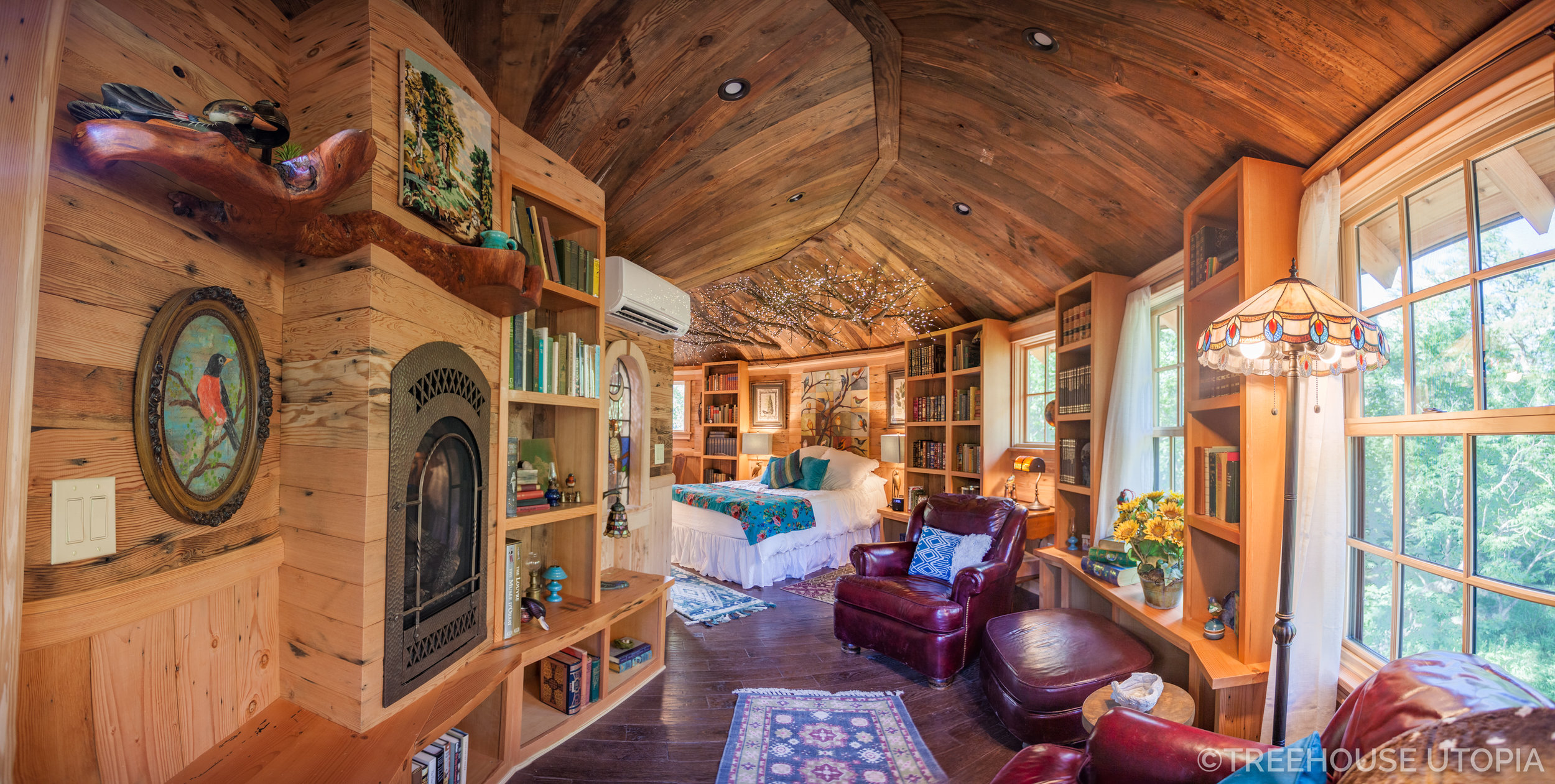 Biblioteque is the only treehouse at the resort with a gas-powered fireplace. This corner is the perfect place to curl up with a good book.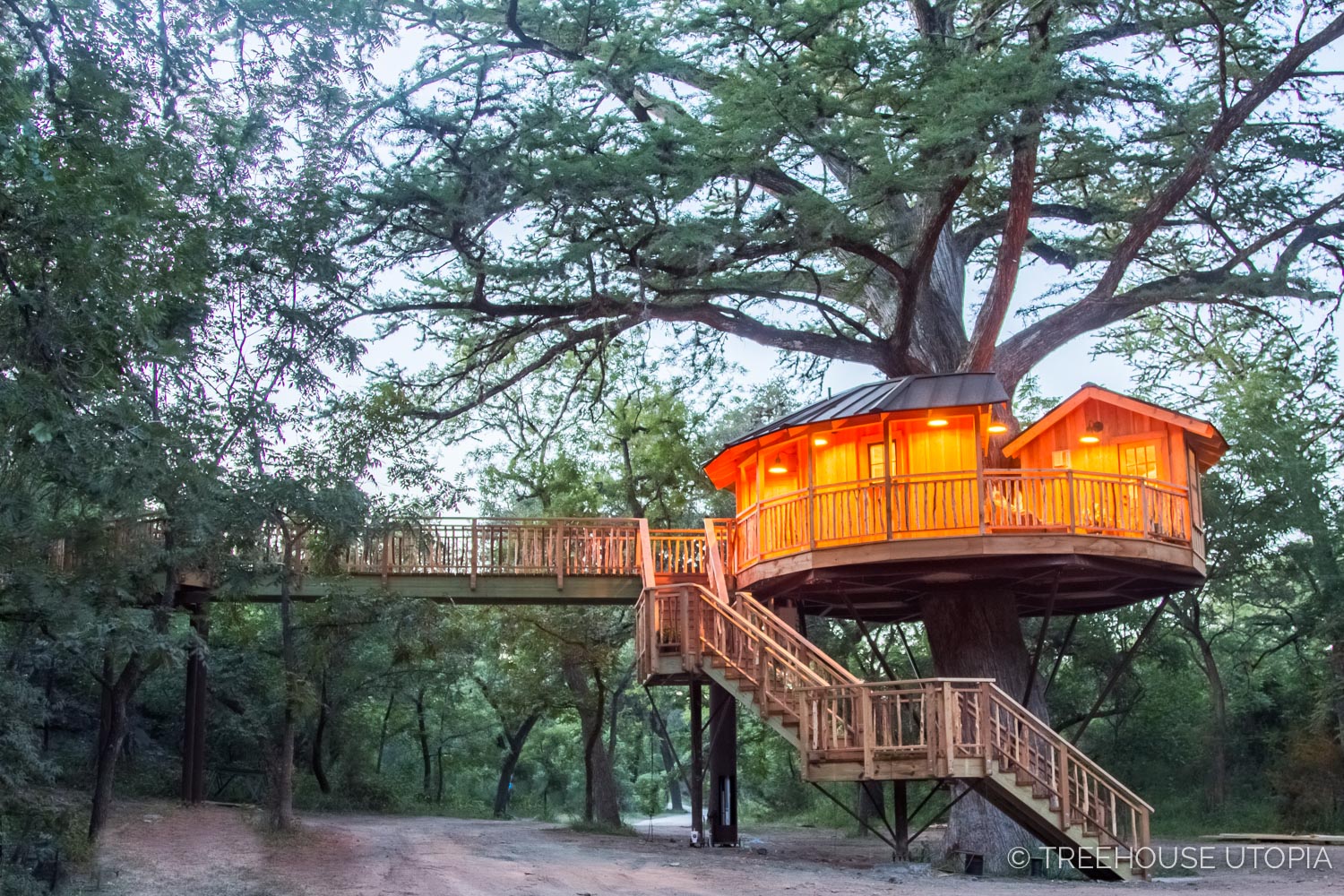 When the sun sinks below the surrounding hills, lights along the deck and staircase draw out different aspects of the arboreal architecture.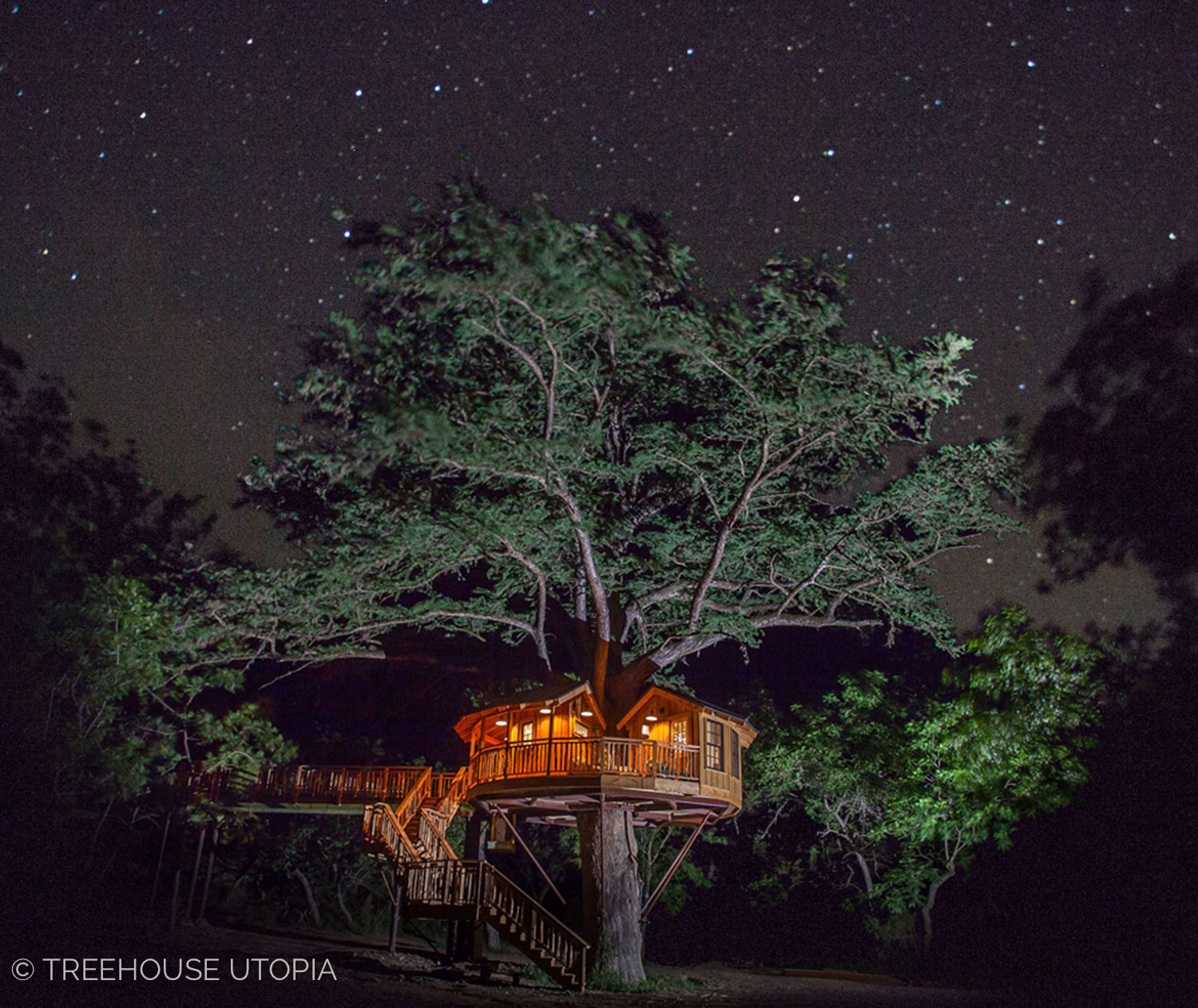 The night sky at Treehouse Utopia glitters with stars—city dwellers will see some they've never spotted before under the mask of urban light pollution. This place feels slower, beckoning you to focus on the present, to be mindful of the magic in the air.
You can book your stay in Biblioteque at treehouseutopia.com.