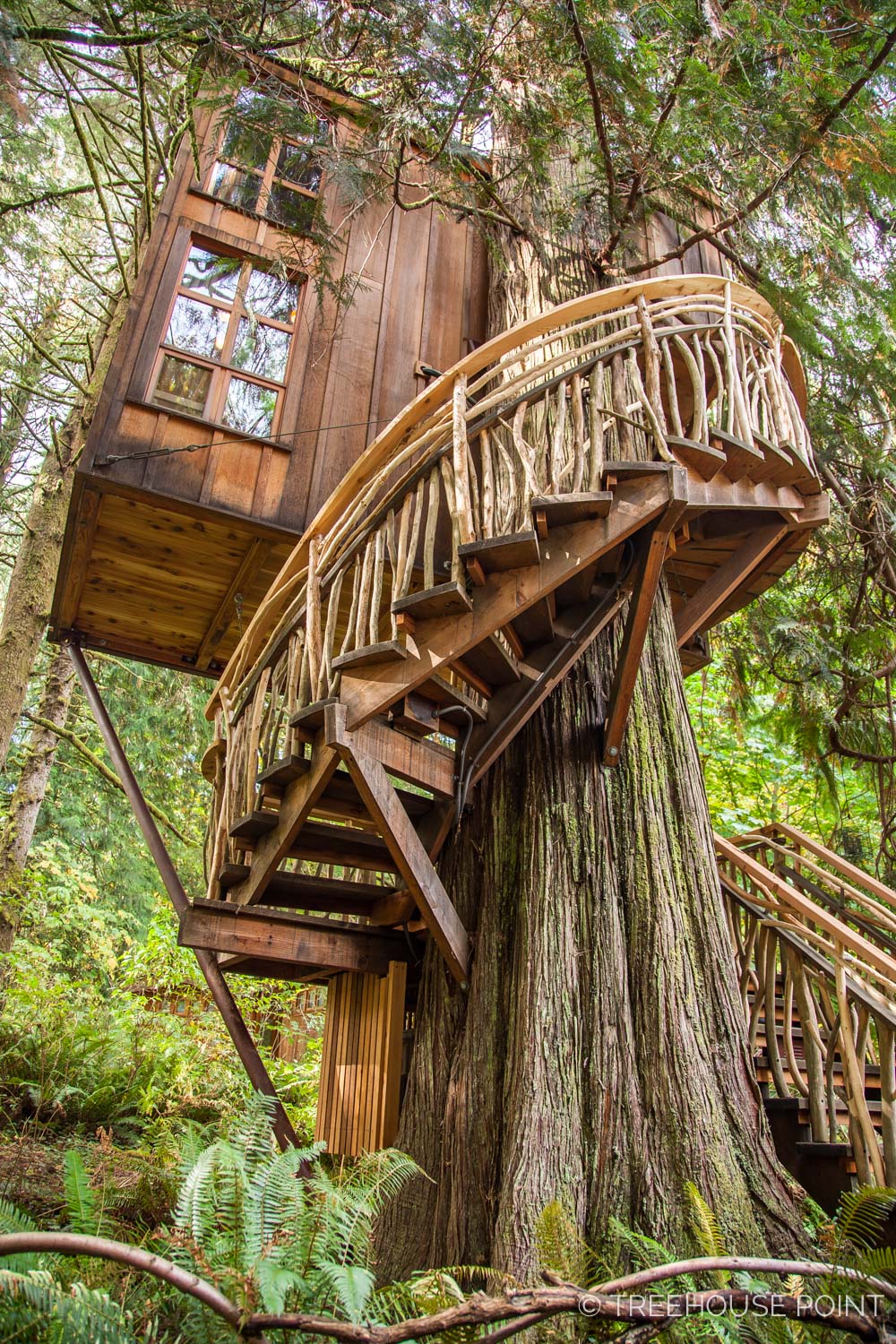 It's easy to fall in love with the Trillium at TreeHouse Point. Nestled on the banks of a serene pond, this two-story treehouse rises 15 feet high in a soaring cedar. A curved staircase winds around the tree, stopping at a mid-way viewing platform before climbing to the front door. Perhaps most notable are the many windows, which cover nearly every inch of the Trillium's walls and provide panoramic views of the forest.
Built in 2009, the Trillium was closed to the public for a period of time before re-opening this fall. We're delighted to welcome guests back into this tranquil treehouse—you can book your stay at treehousepoint.com/lodging.
Join us on a photo tour of the Trillium, below.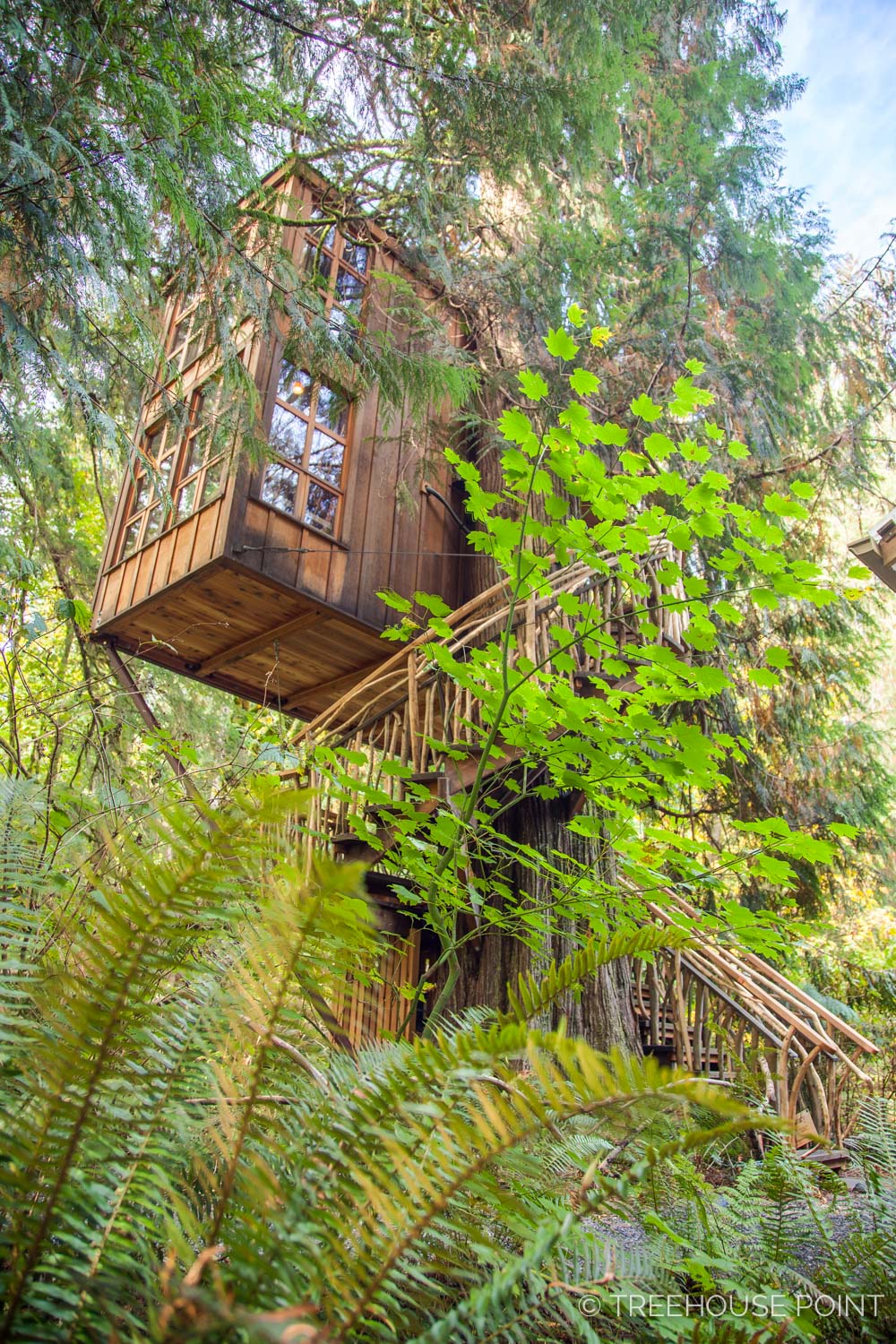 The Trillium roosts behind the Pond Room, a multi-purpose space where yoga and tai-chi classes are held. The Pond Room building also houses a bathroom for guests.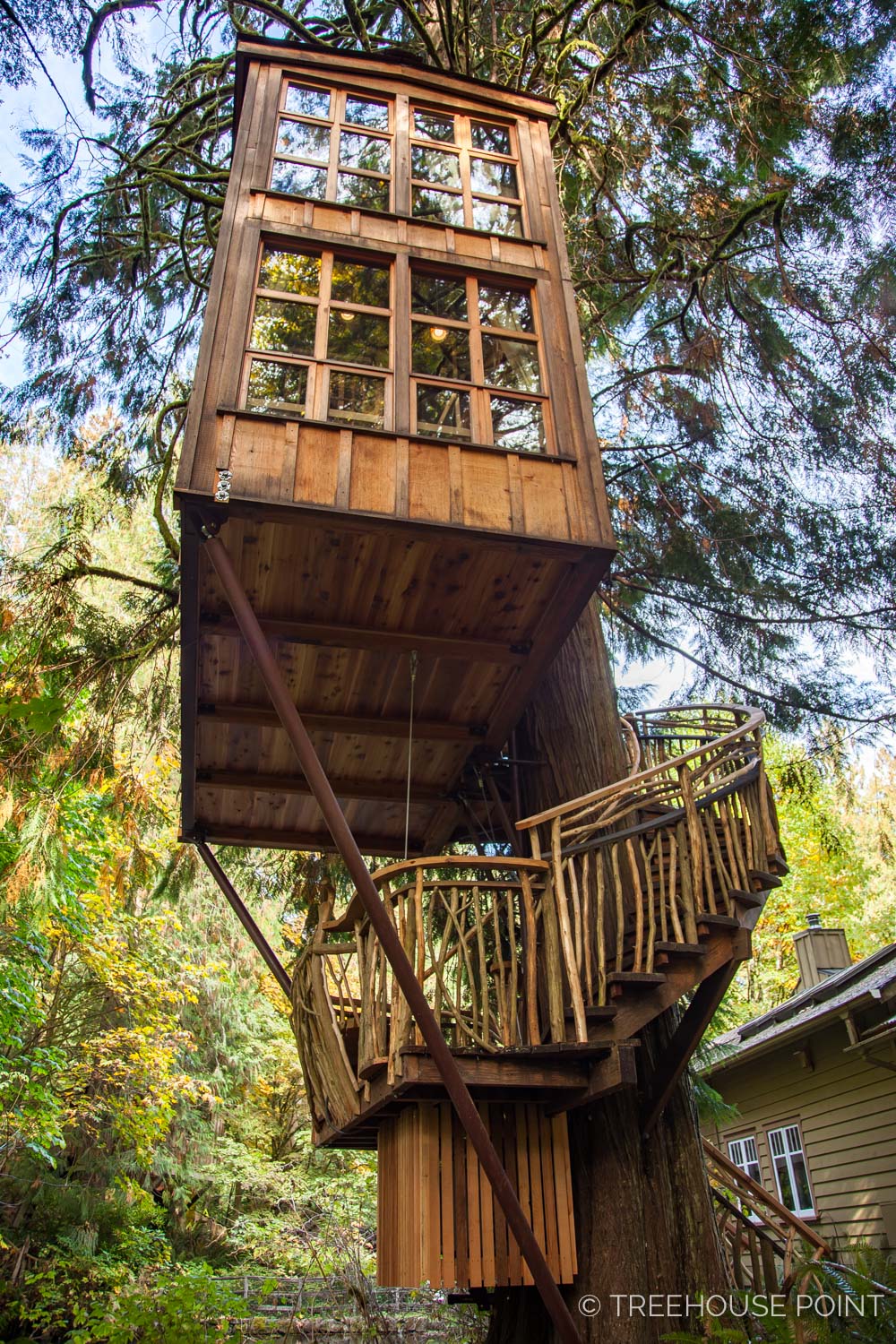 Last summer, our crew updated the Trillium with new hardware and railings.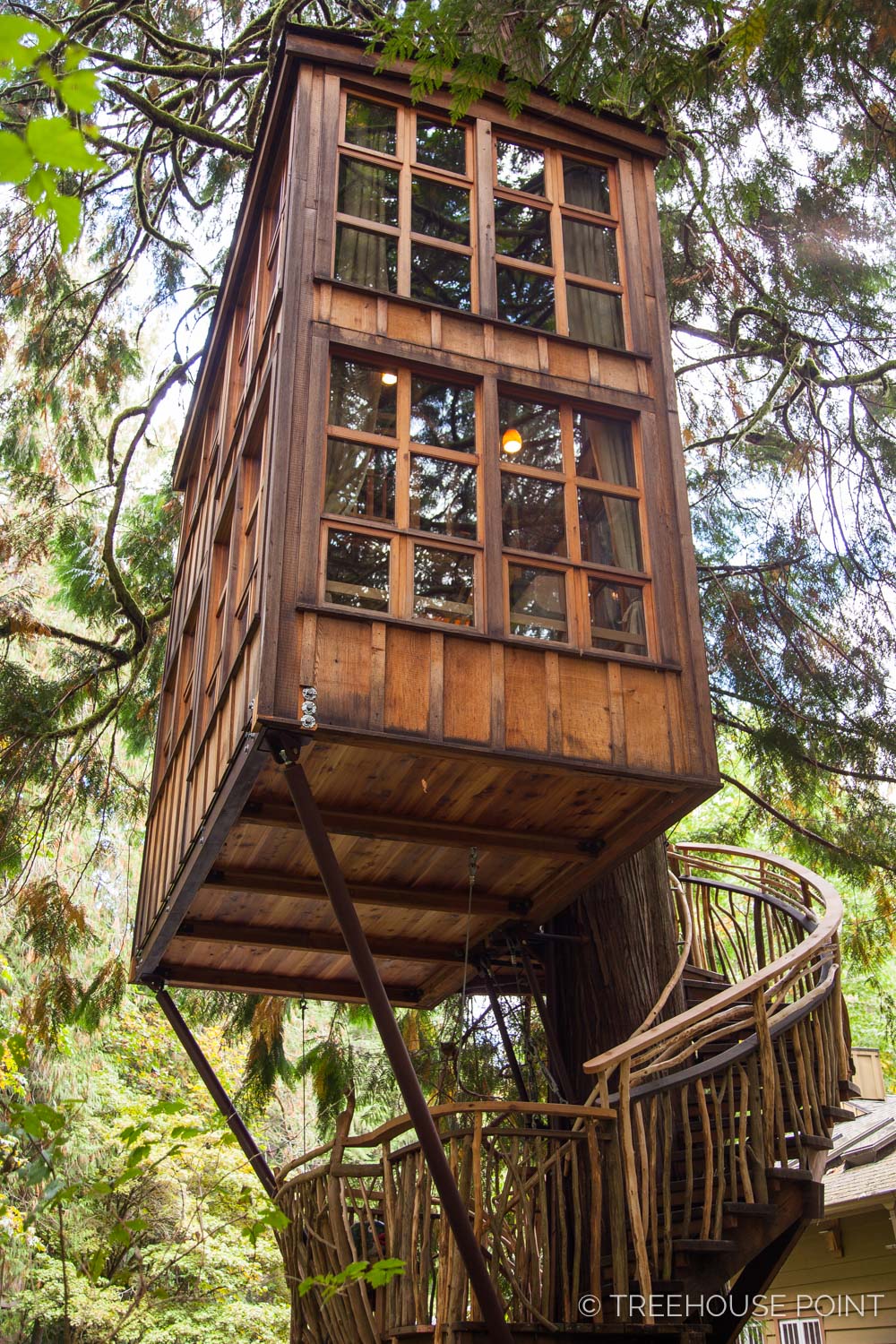 Windows cover most of the Trillium's four walls, granting guests stellar views of the forest.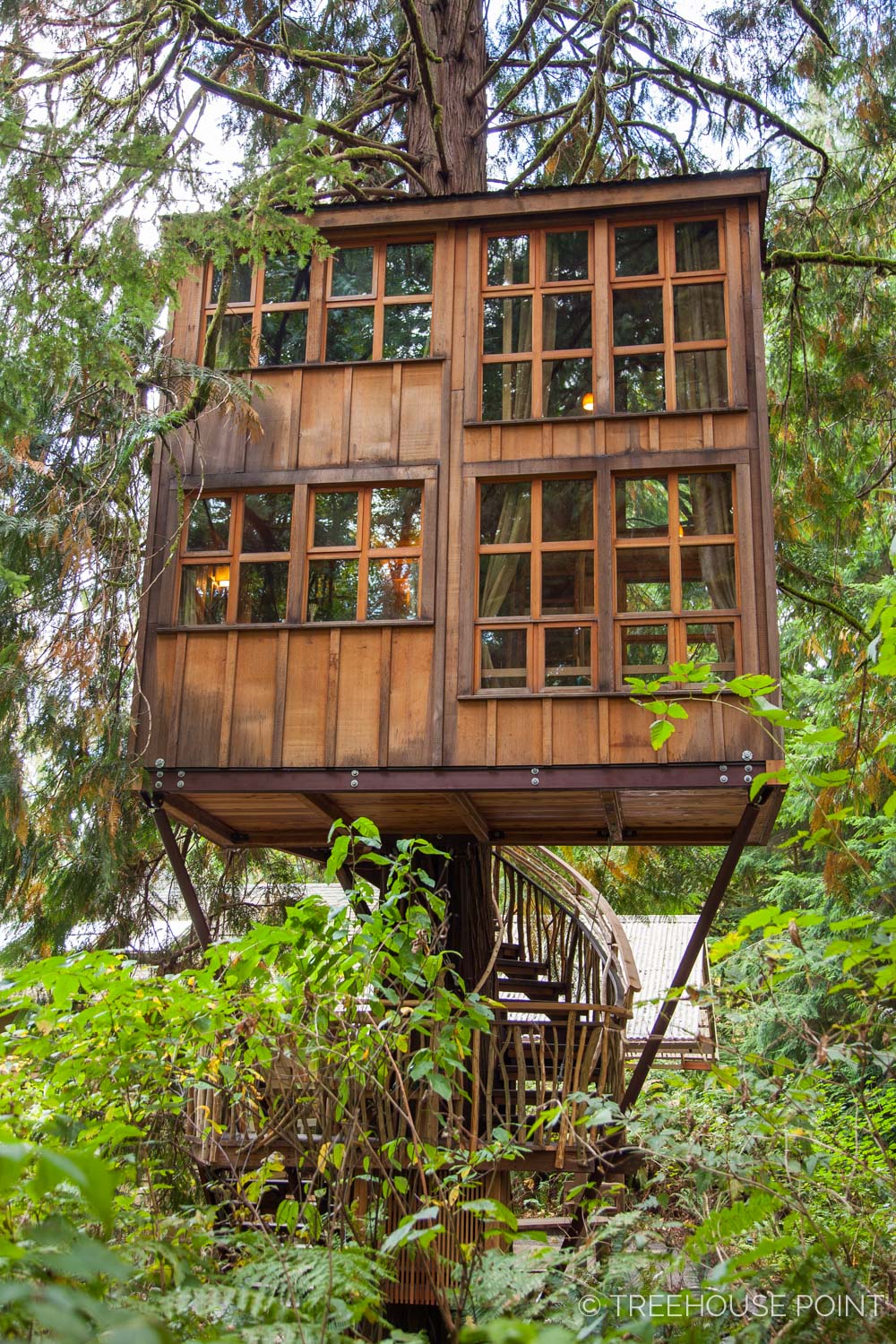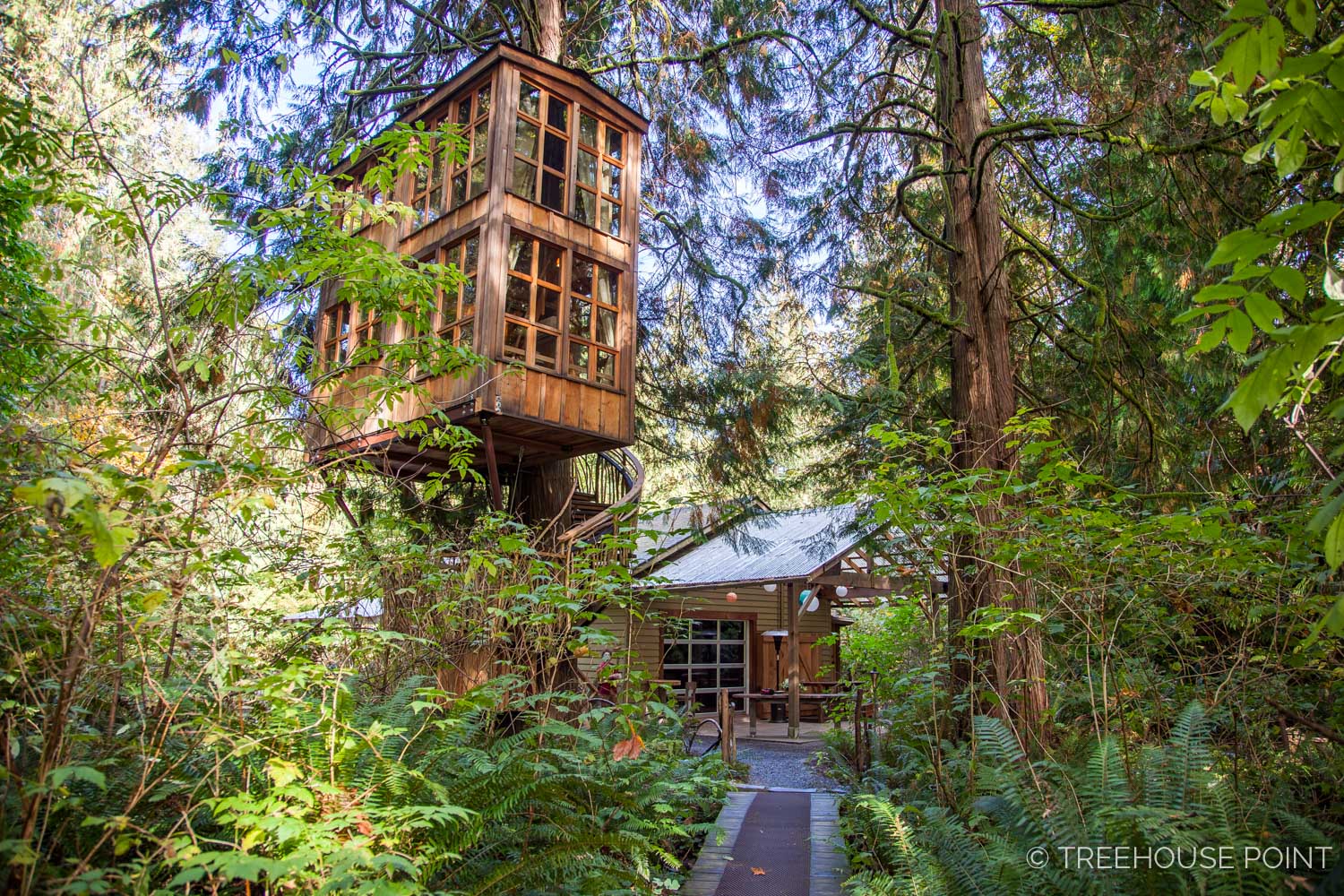 A short bridge passes across a creek at the base of the Trillium. The forest at TreeHouse Point is lush and verdant, full of prehistorically sized trees and lacy ferns.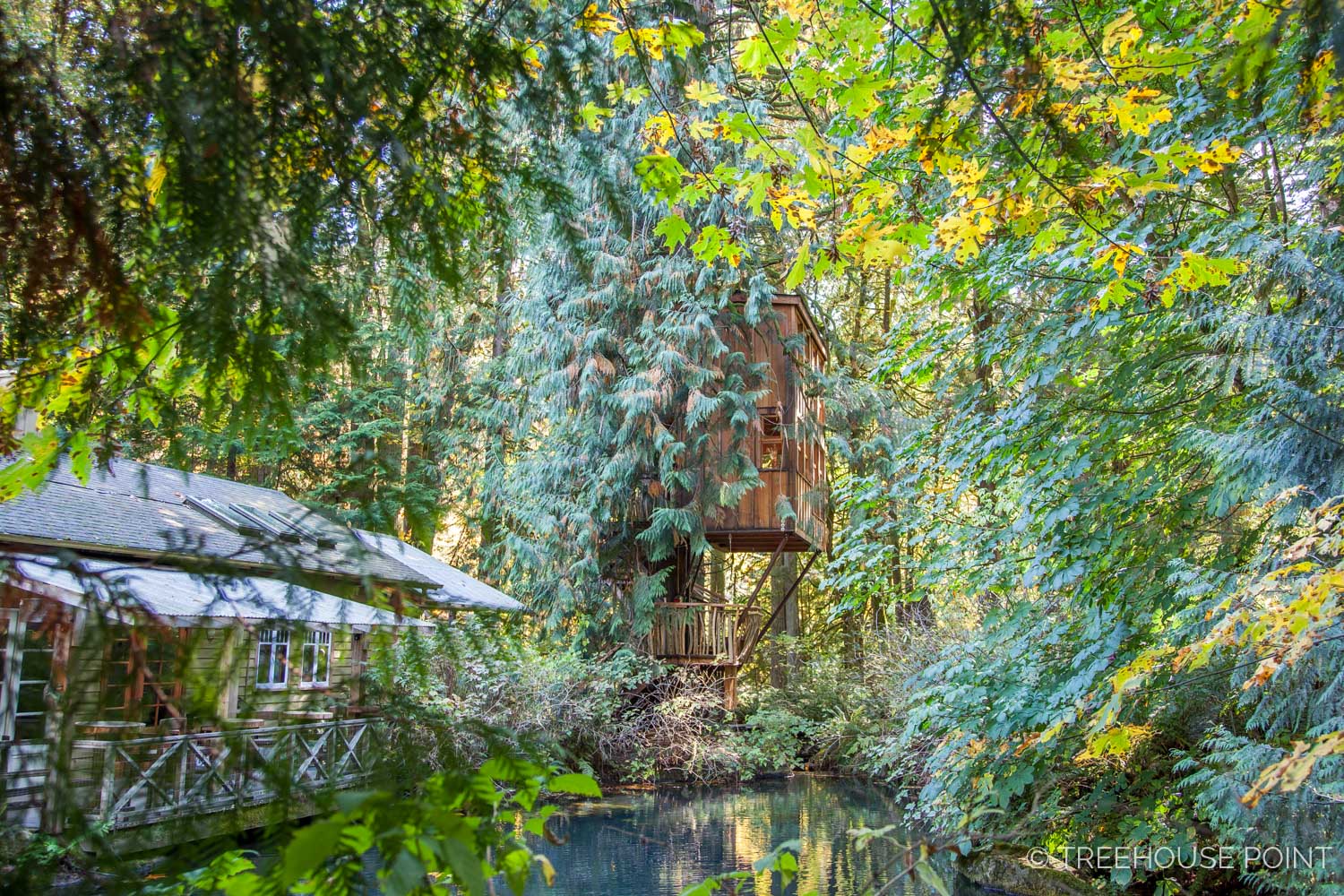 The Trillium's proximity to the pond provides sweeping views of the water. The staff at TreeHouse Point periodically turn on an illuminated fountain at the center of the pond; the Trillium's mid-way platform is one of the best places to view the fountain.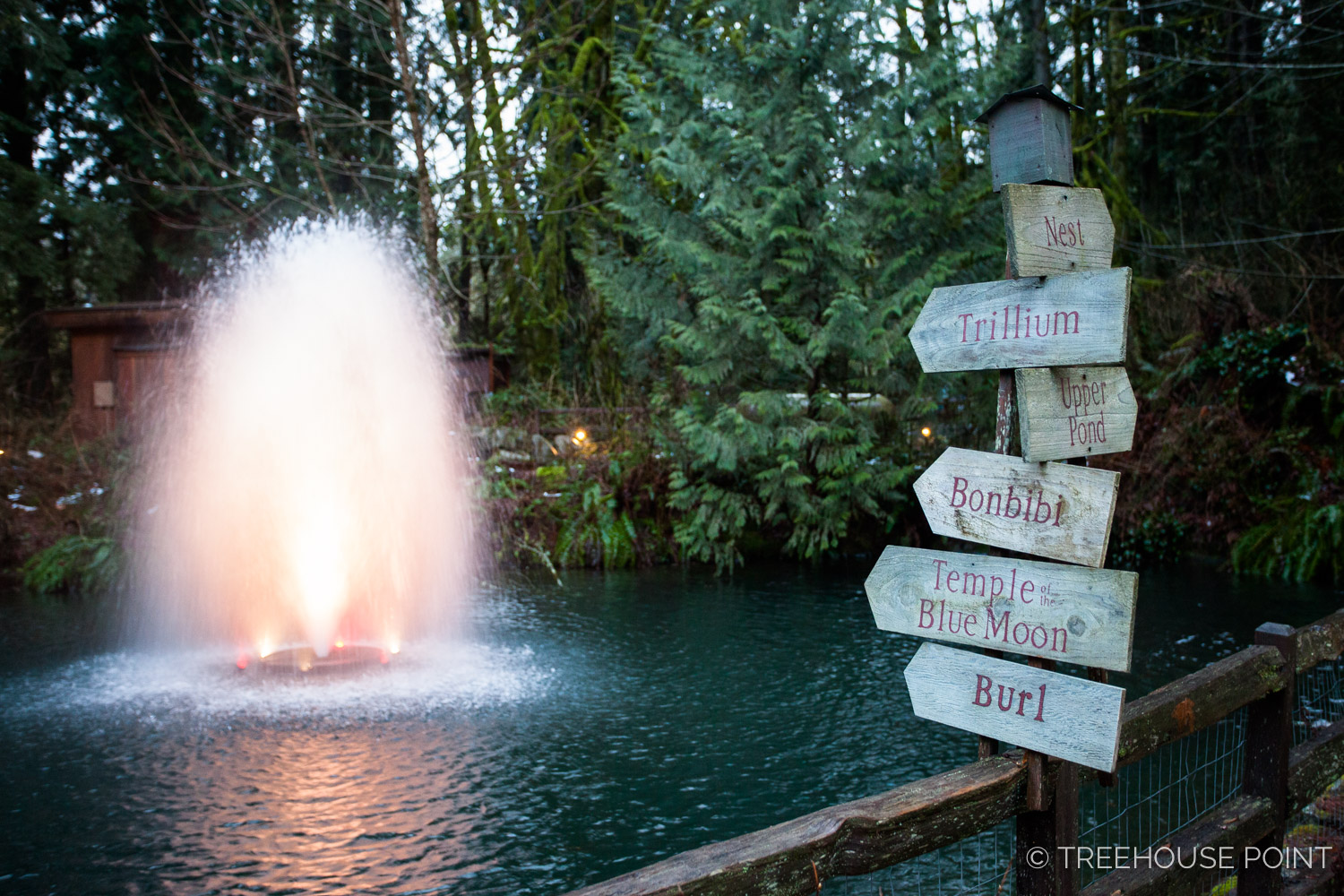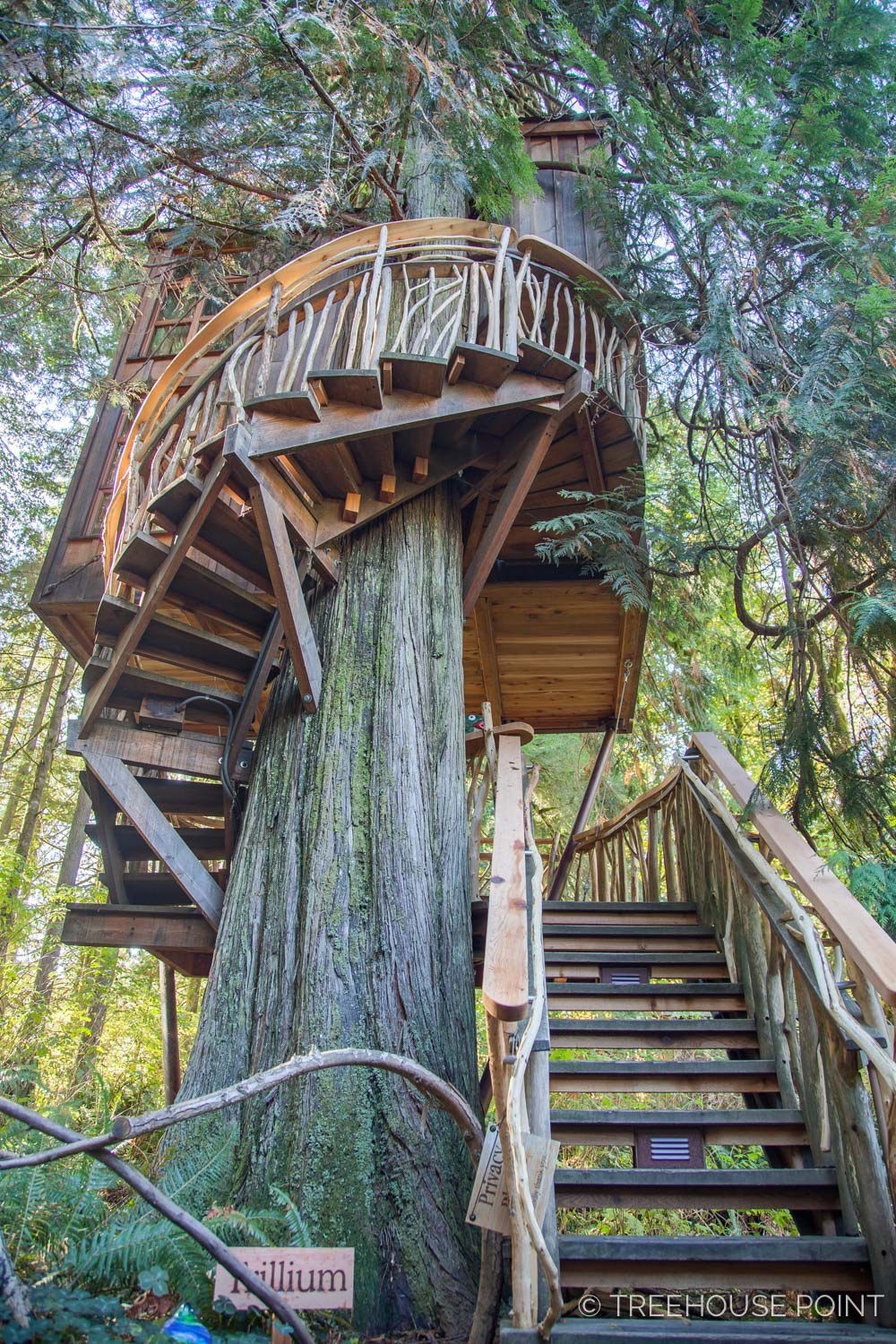 Natural branch railing posts add whimsy to the Trillium's staircase.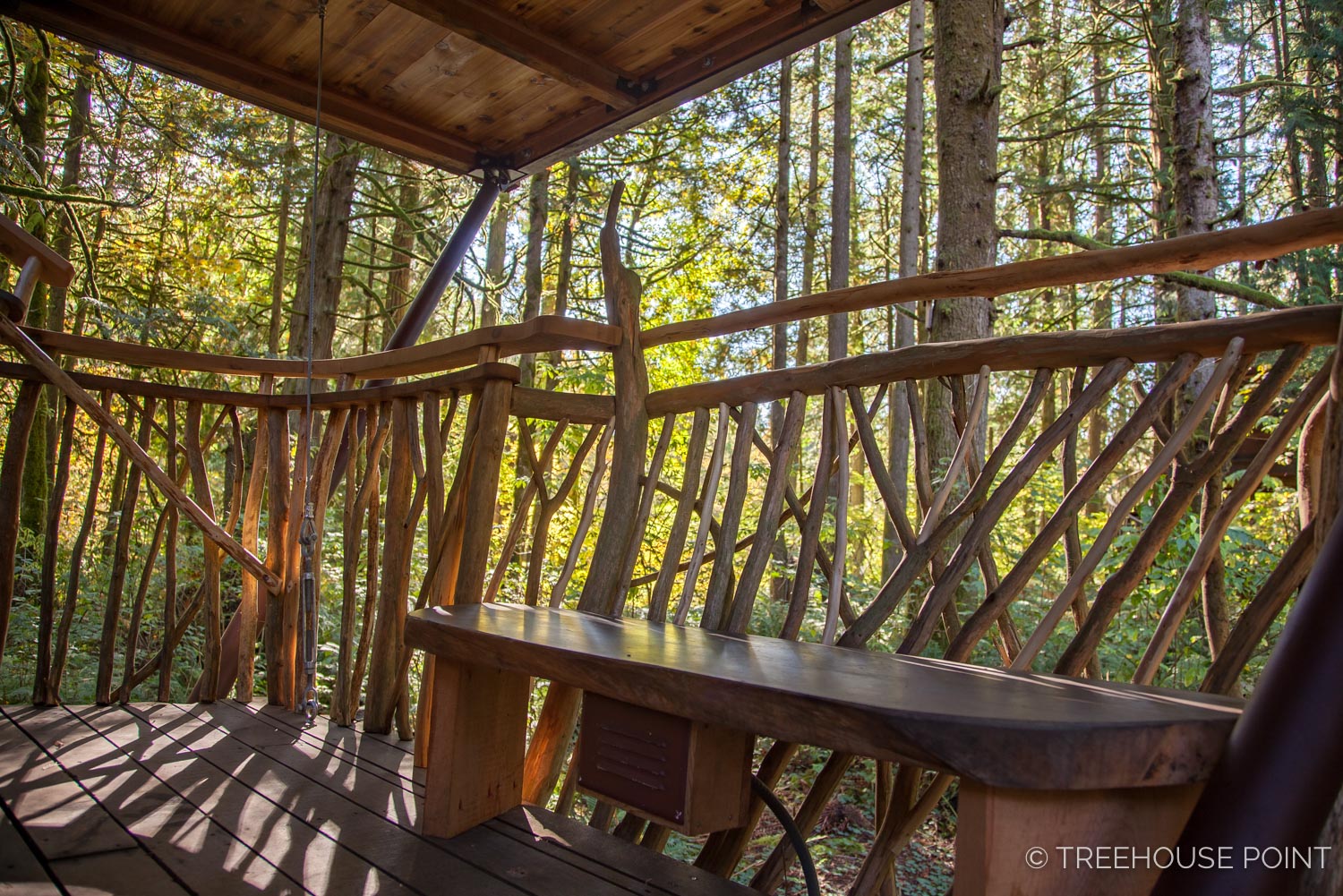 The mid-way viewing platform is sheltered from rain—it's an ideal spot to soak in the sights and sounds of the forest year-round.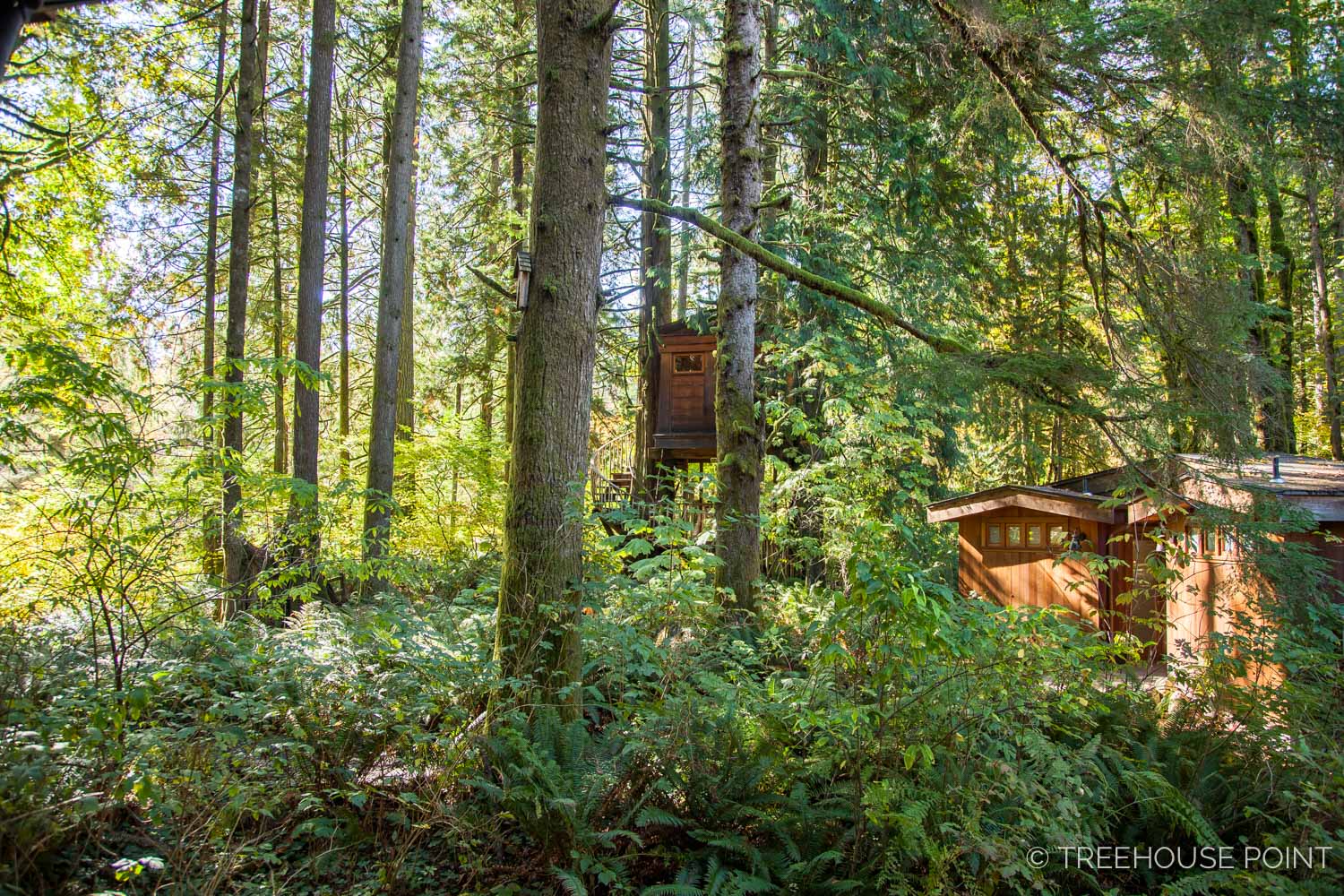 From the viewing platform, you can spot the Bonbibi treehouse and cedar-paneled bathhouses.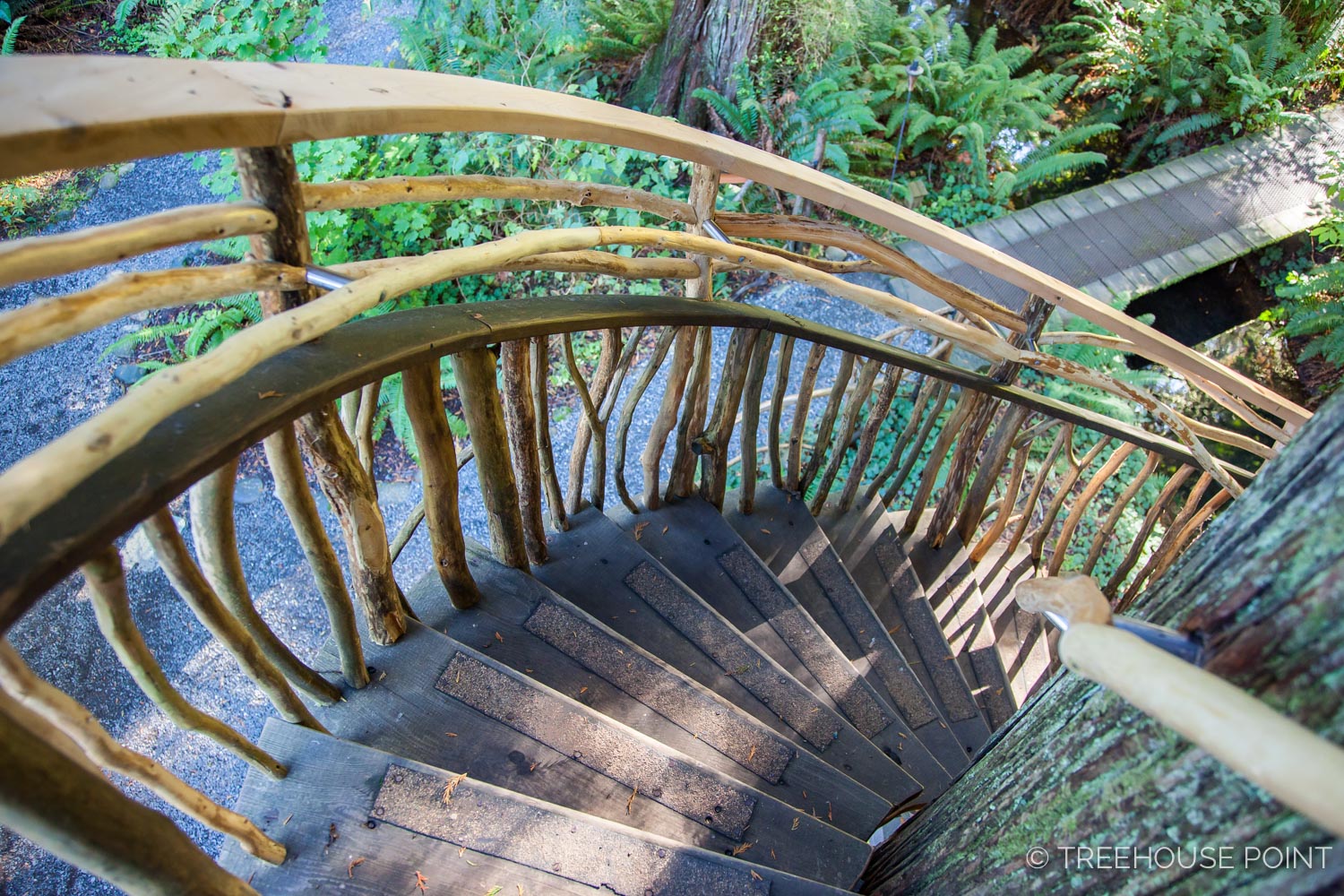 Guests can give some love to the central cedar as they climb to the front door.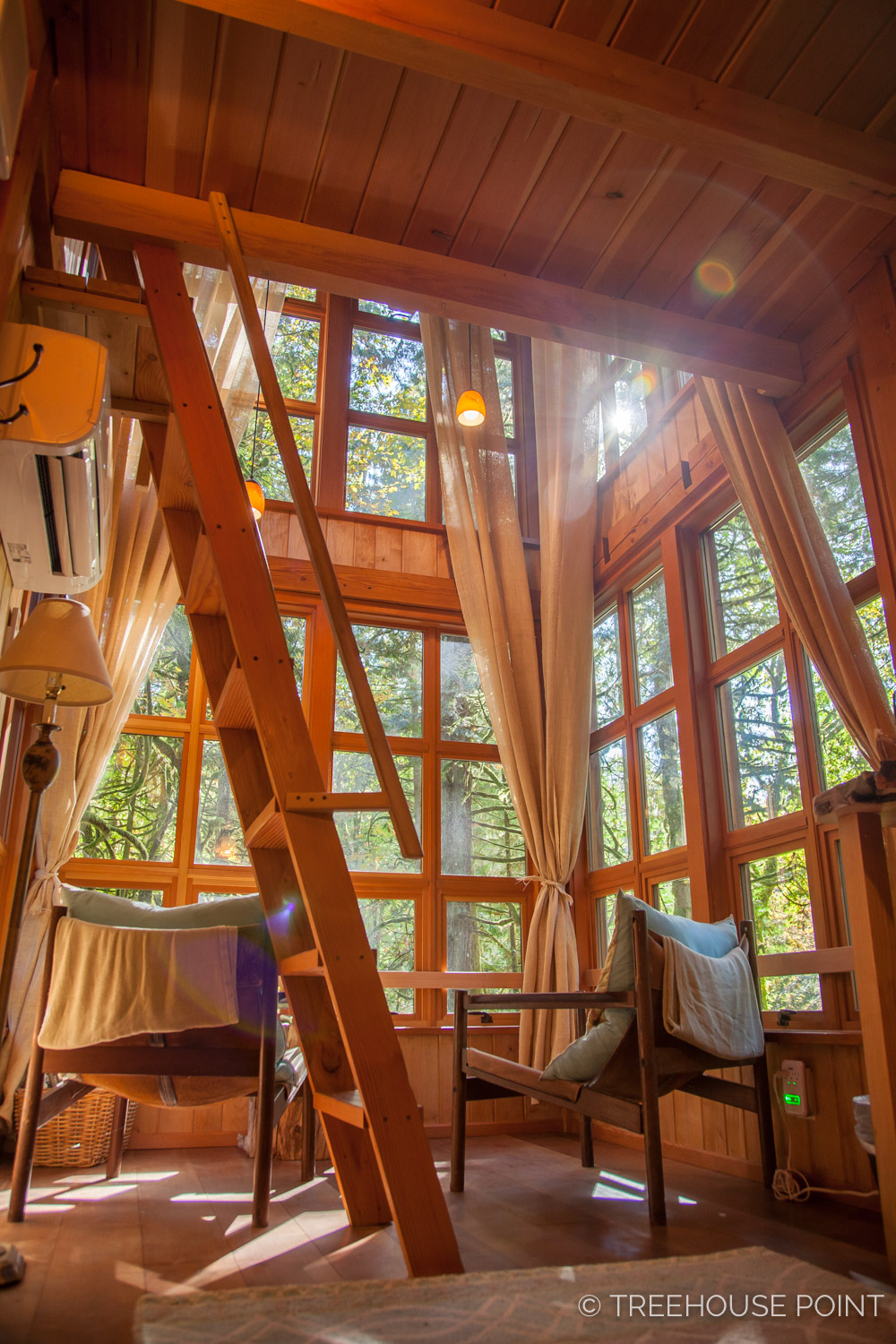 Inside, guests are met with warm wood paneling, a classic ship's ladder, and fantastic forest vistas through the walls of windows.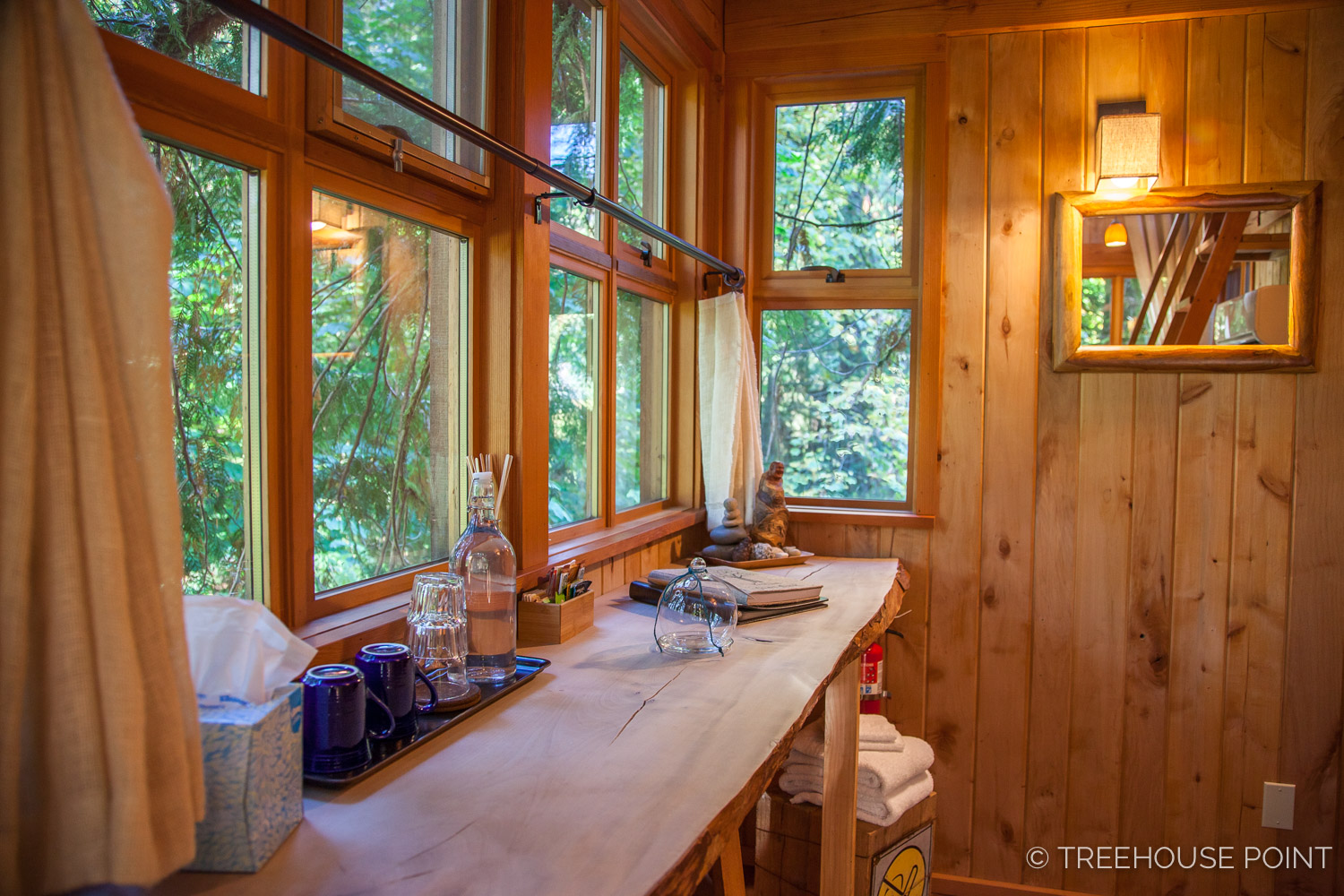 A smooth, live-edge slab makes for the perfect countertop.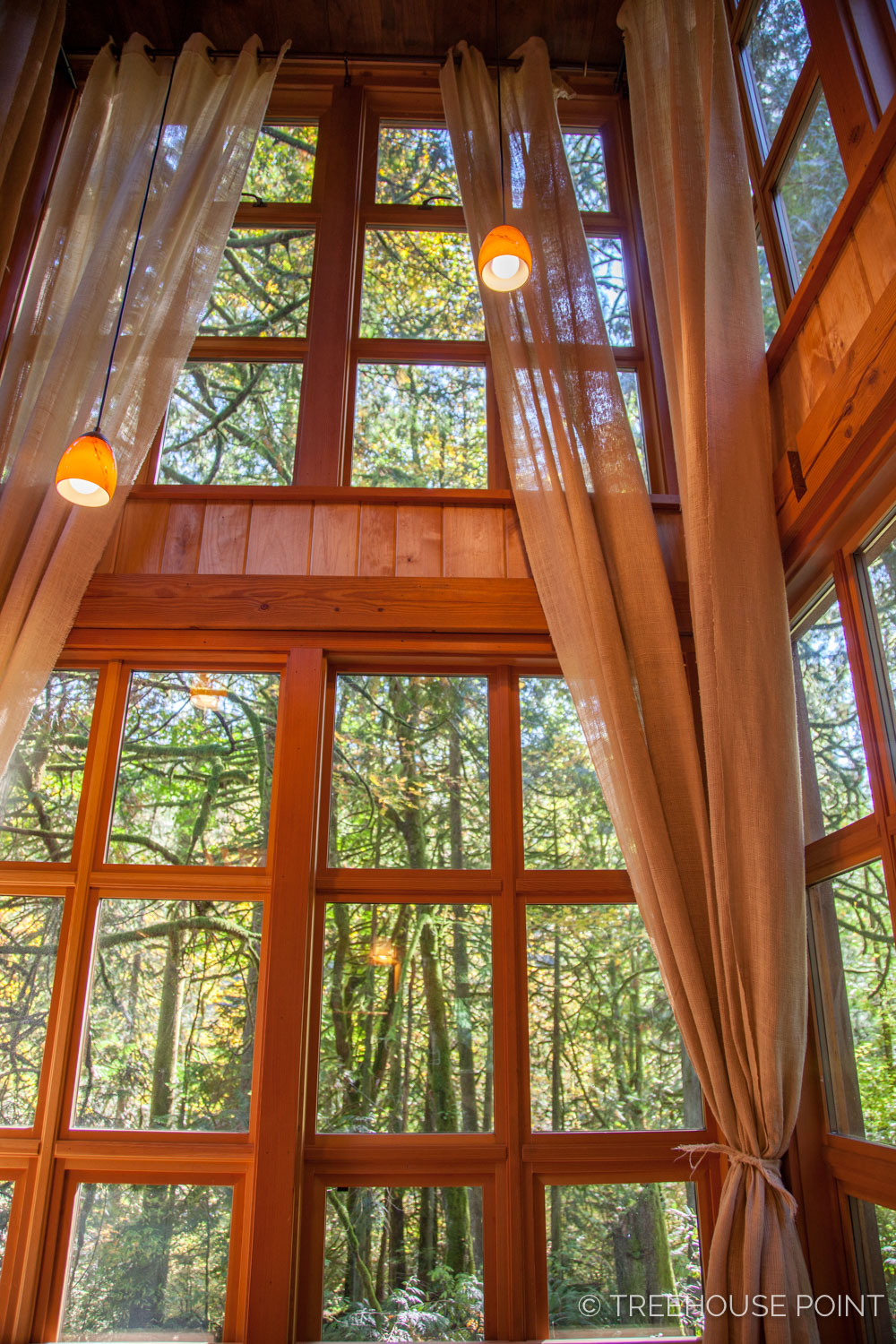 The tall windows and tranquil forest views imbue the treehouse with a sense of sanctity. Upon walking into the Trillium for the first time, many people whisper when they speak—it just feels right in such a beautiful place.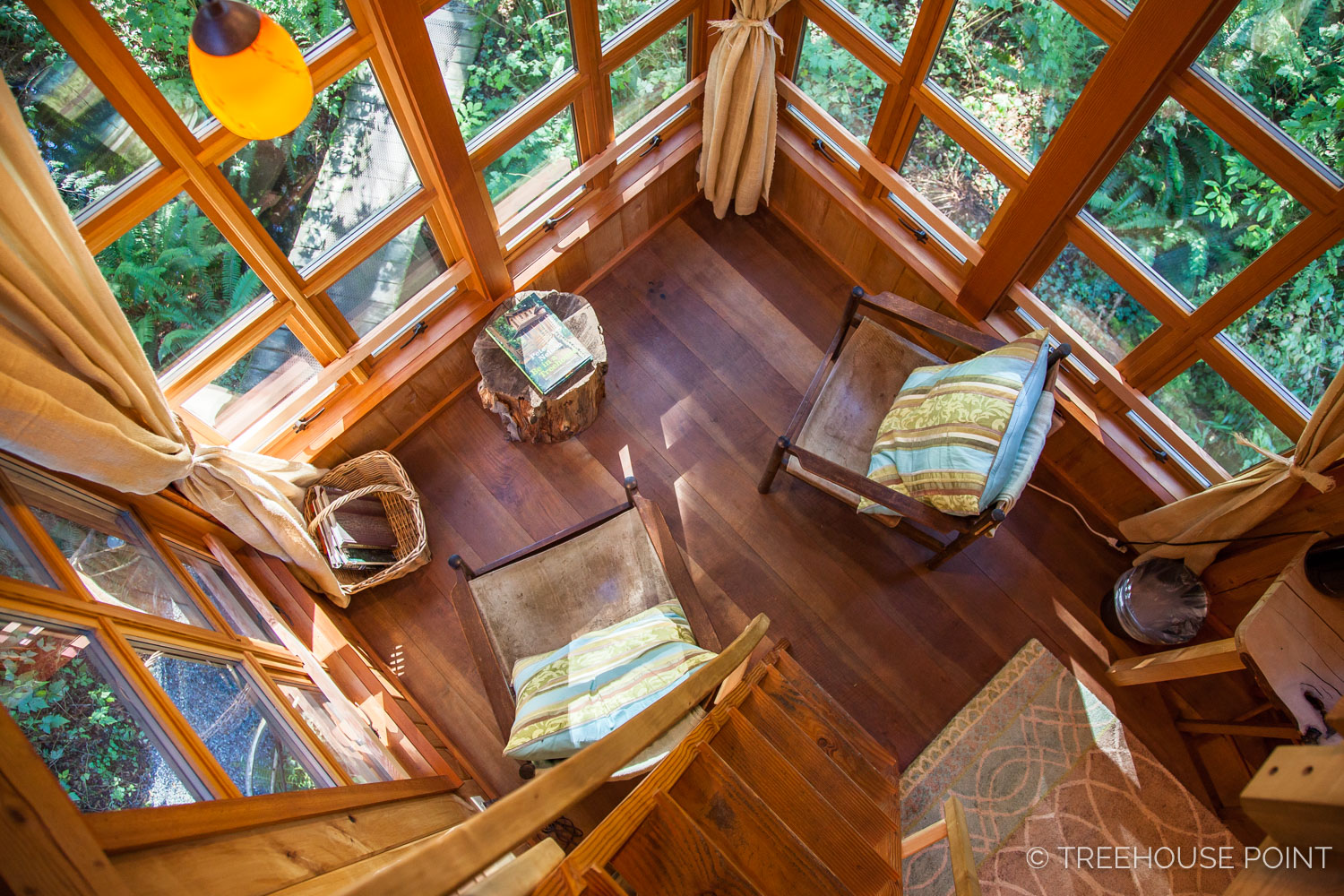 Climbing the ship's ladder to the bedroom loft harkens back to childhood notions of treehouses.
The loft holds a cozy, queen-sized bed.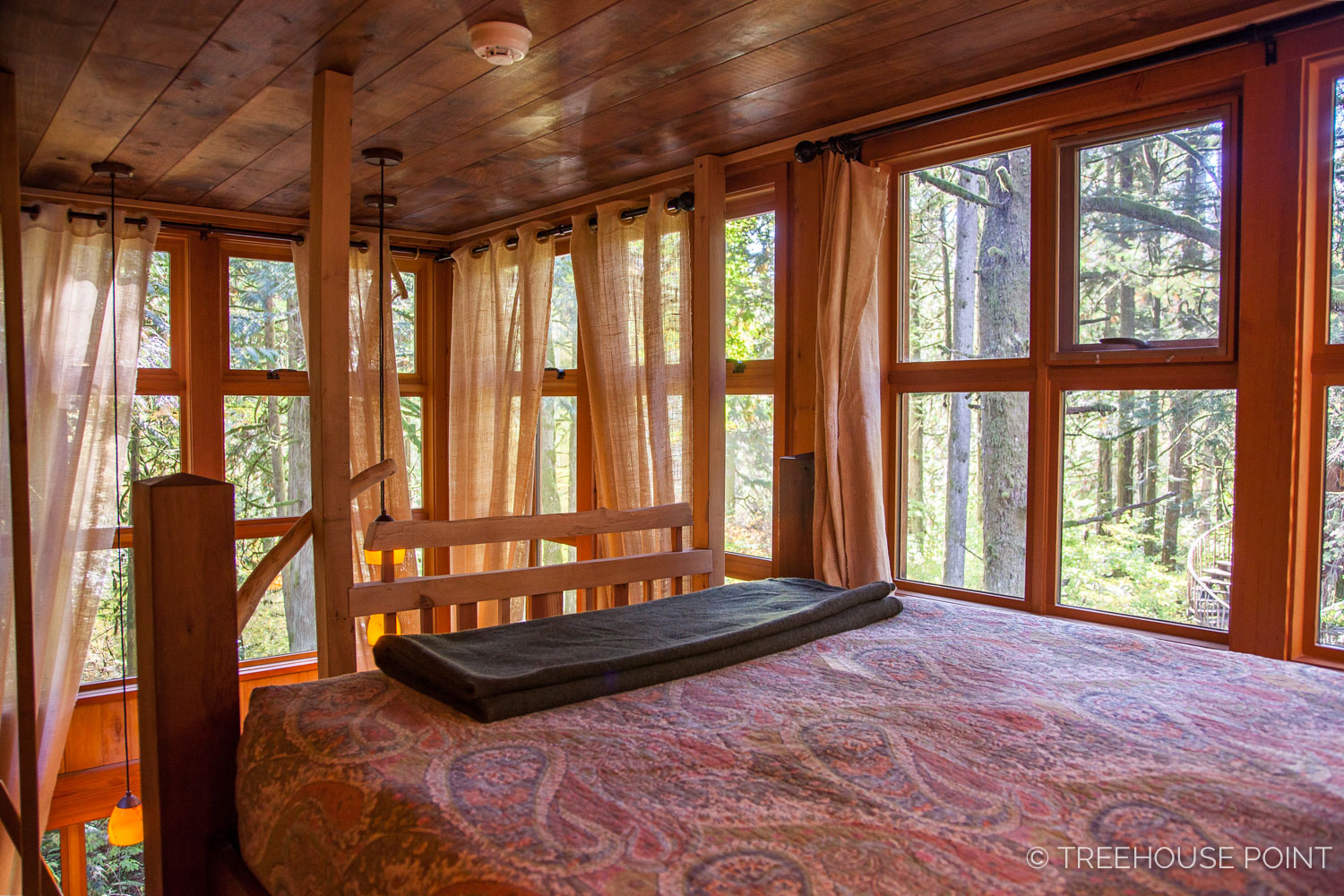 Imagine waking up to this view!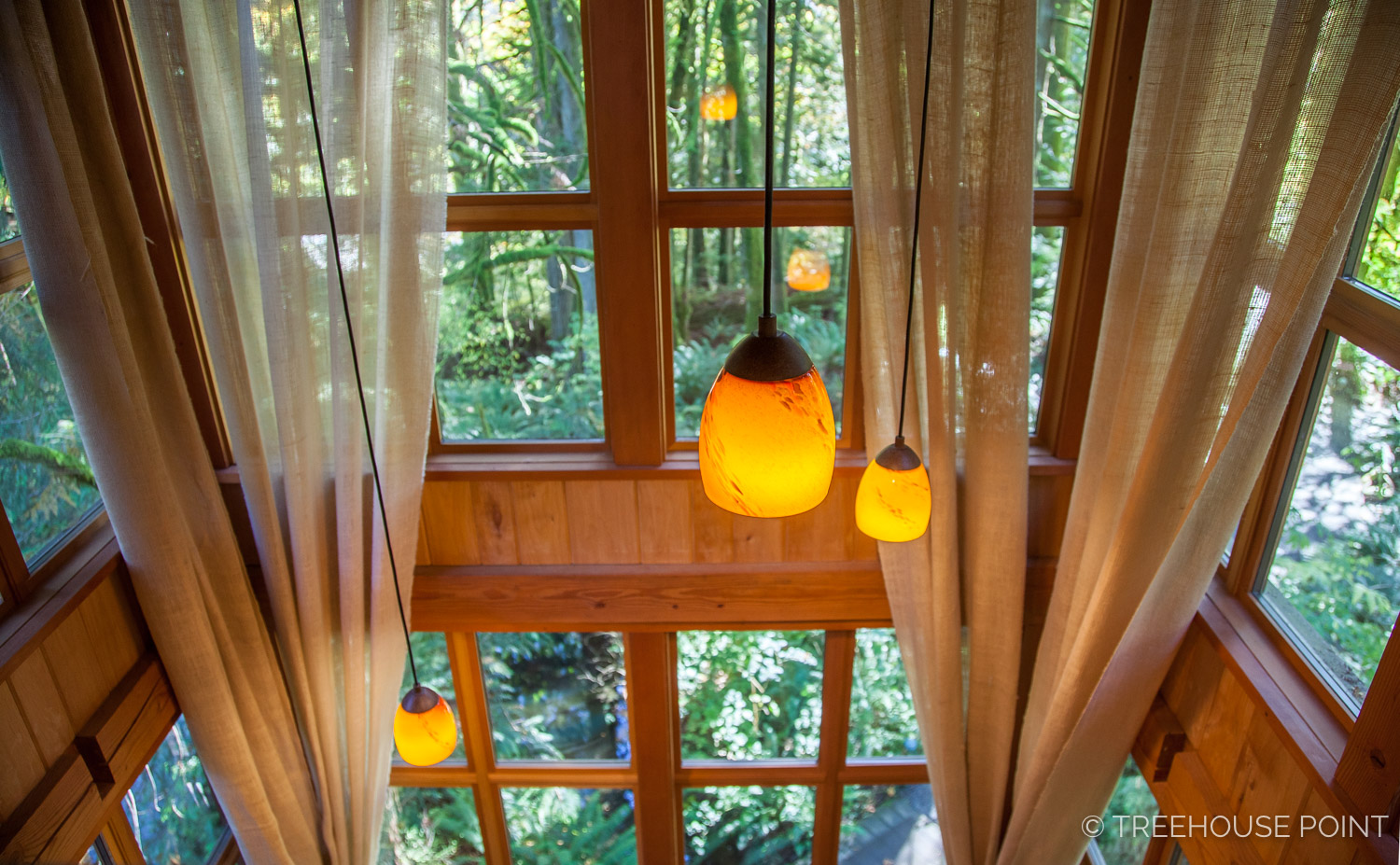 Gold-hued pendant lights hang from the ceiling.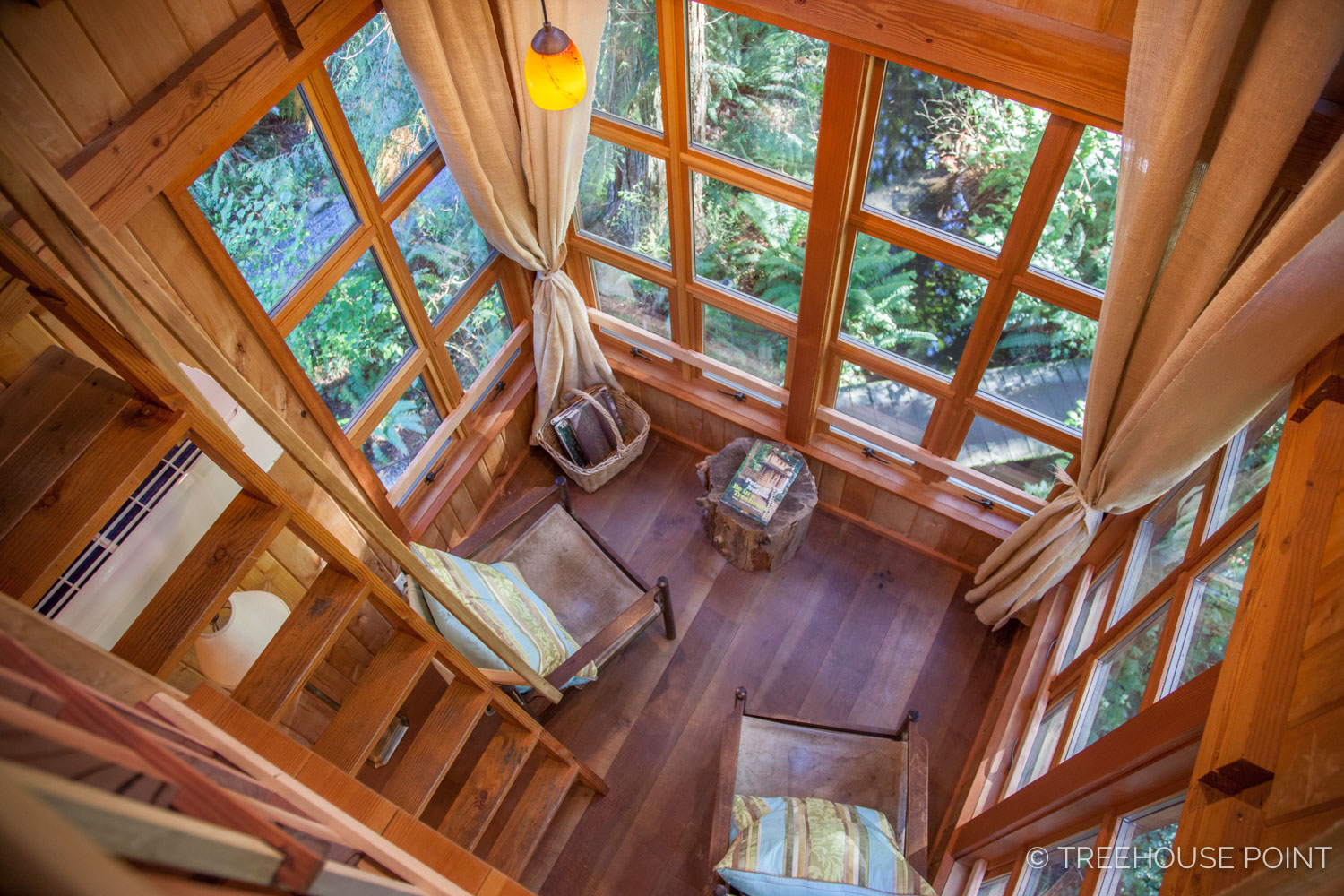 Two armchairs are optimally positioned for soaking in those views.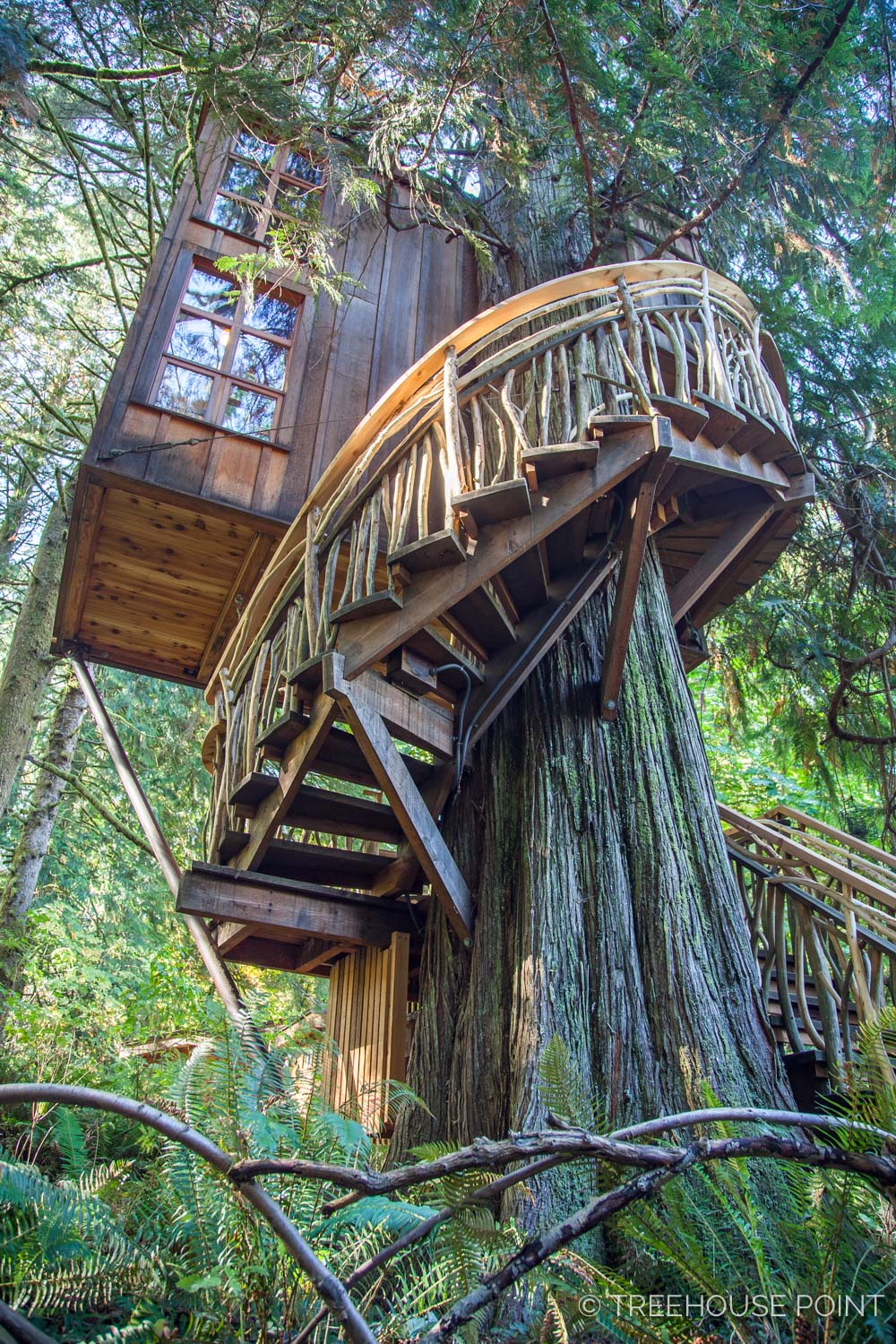 We hope you've enjoyed taking a virtual tour of the tranquil Trillium!
To book your stay in the Trillium, visit treehousepoint.com/lodging.