It was an honor to partner with Make-A-Wish Foundation to build eight-year-old AJ his dream treehouse in the style of one of his favorite movies, The Boxtrolls. AJ's treehouse wishlist included an enormous deck, bunk room (with at least two beds so that his sister, Pam, could also stay overnight), desk, and secret room. He tasked Pete with making the treehouse feel like the subterranean lair where boxtrolls live and stash their mechanical scraps – no easy design feat for a structure that roosts high up in trees!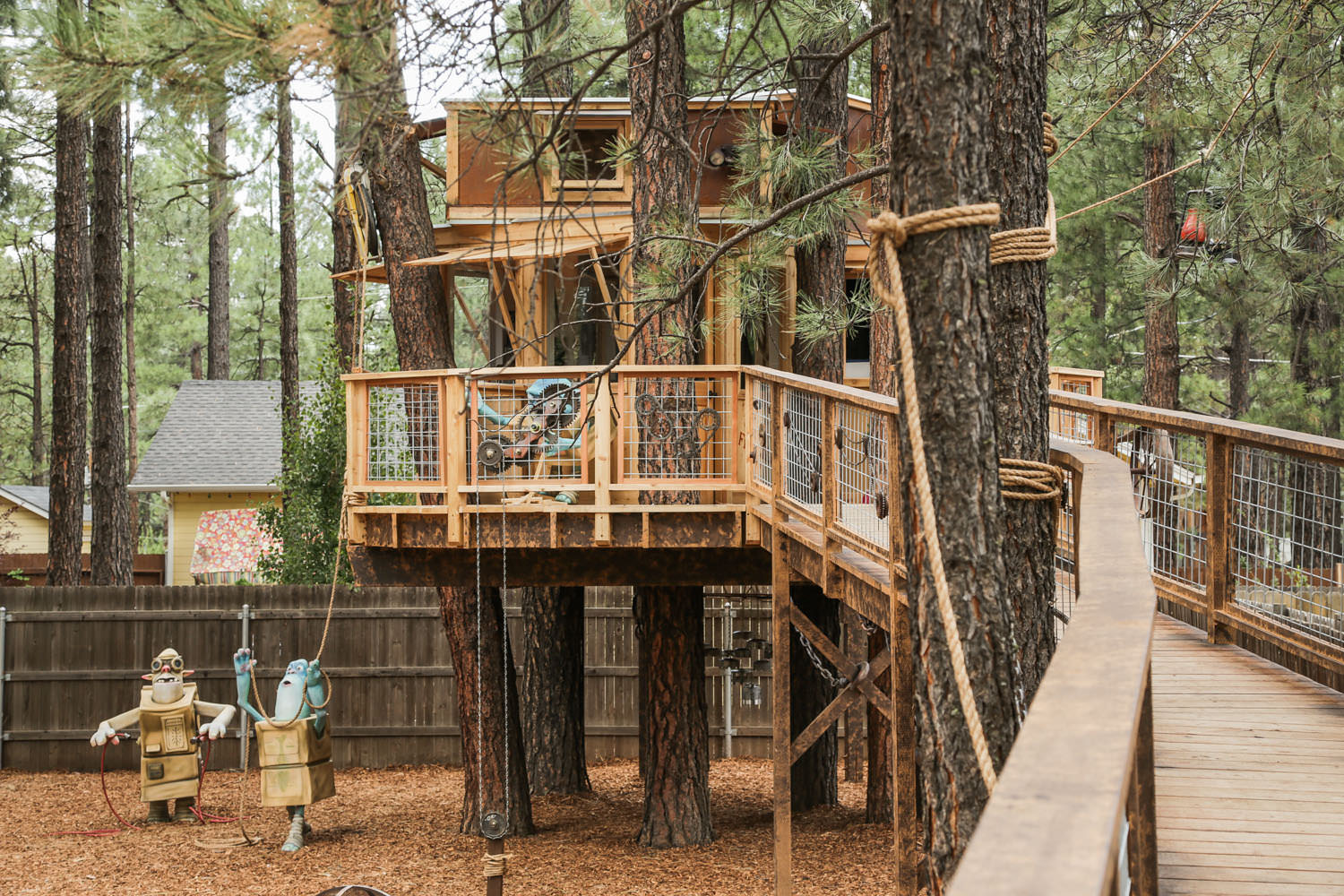 AJ's treehouse rests nine feet high in five ponderosa pines. From the outside, Pete's design creates the illusion of four separate boxes stacked haphazardly on top of one another. Inside, the "boxes" provide a large, open space (with one additional hidden room). Artist Jason Hulfish added an awesome mural of pipes, gears, gauges, and sparks to the bunk room, making it feel like a boxtroll's dream nest. To give AJ access to his treehouse, Pete included a 108-foot, wheelchair-accessible ramp. Nearly 60 volunteers from local fire departments spent two weeks building the ramp – we're so grateful to the many selfless, dedicated fire fighters who came out to help make AJ's dream treehouse a reality!
Read on for the full photo tour…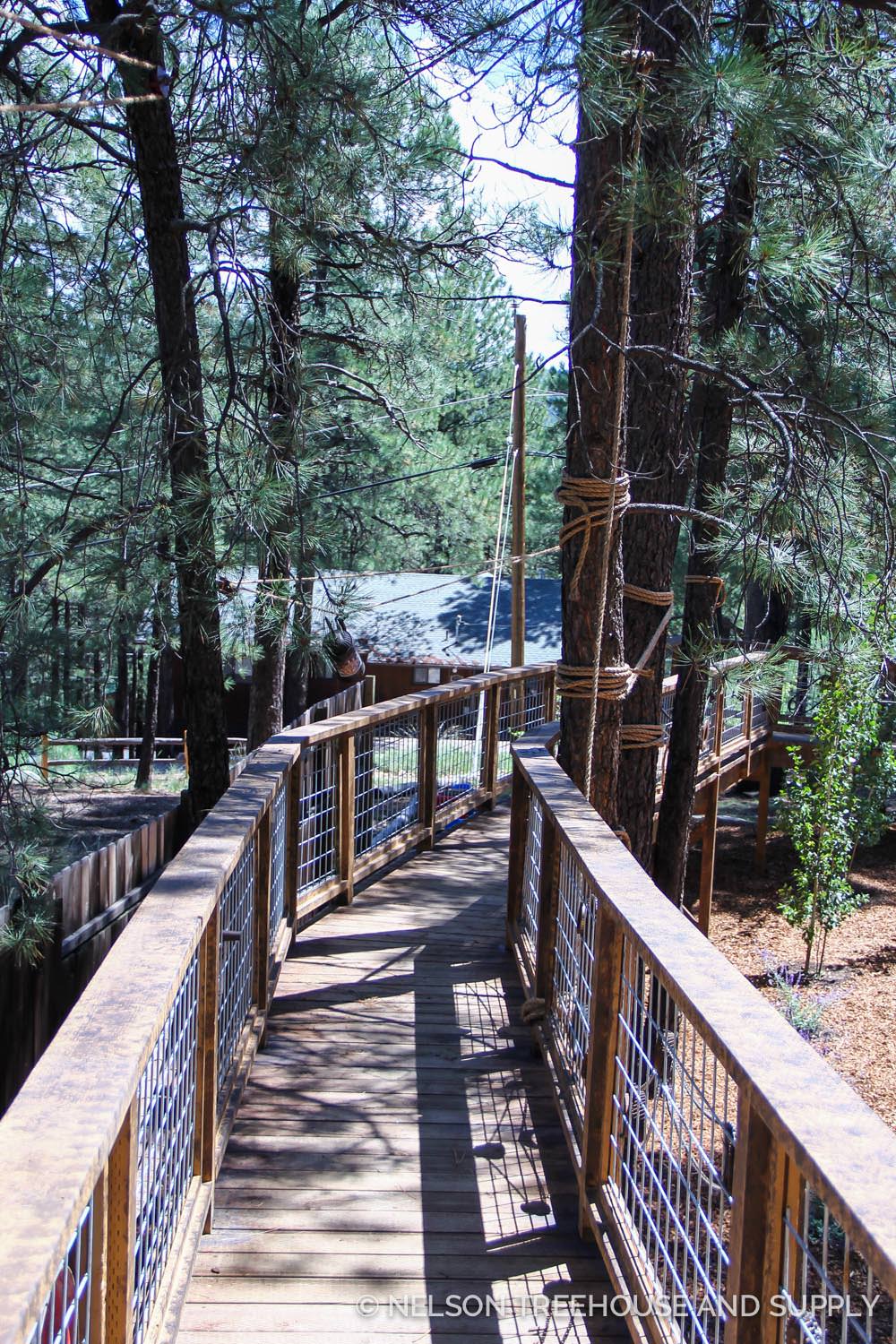 For a wheelchair-accessible ramp, every one inch of rise must correspond to one foot of length. Since AJ's treehouse sits nine feet high, the ramp needed to be 108 feet long. The Fire Department volunteers were instrumental in building this prodigious ramp!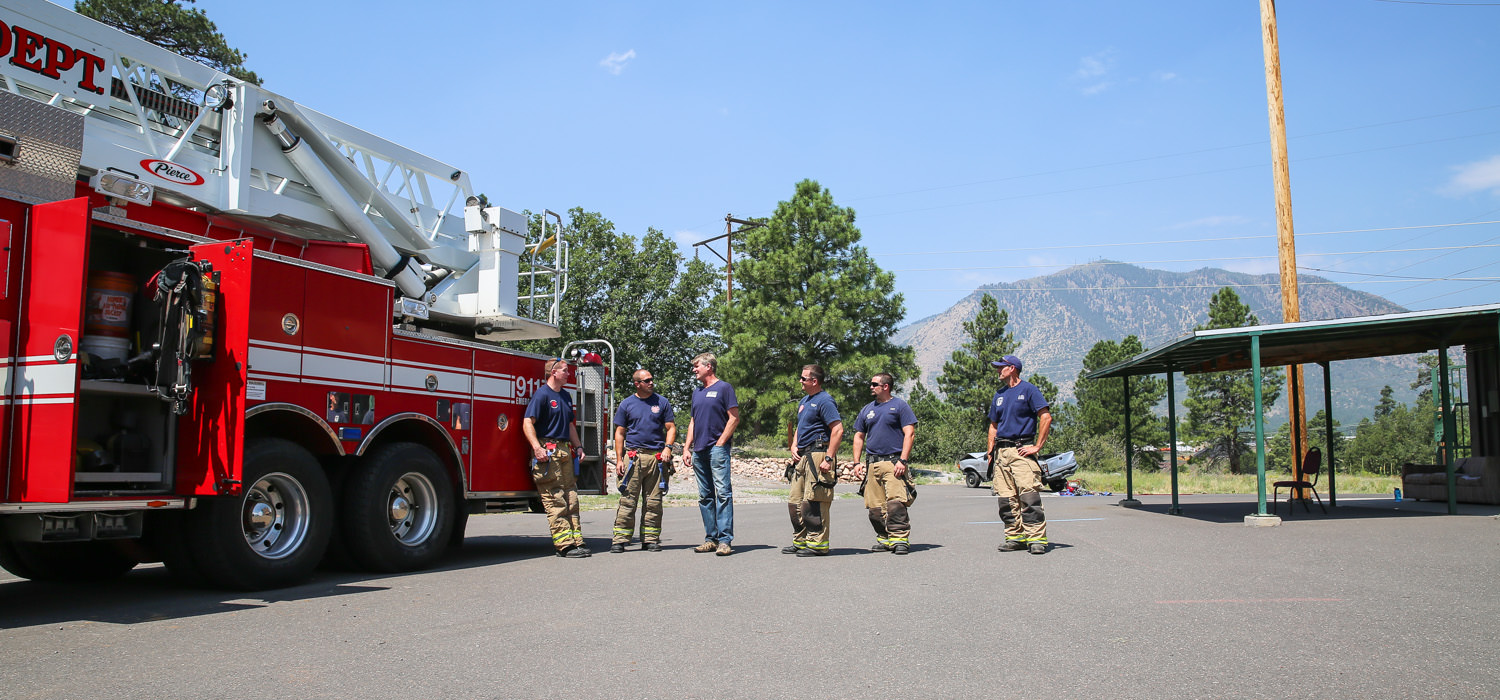 Pete was honored to have the opportunity to try out firefighter training with the Flagstaff Fire Department.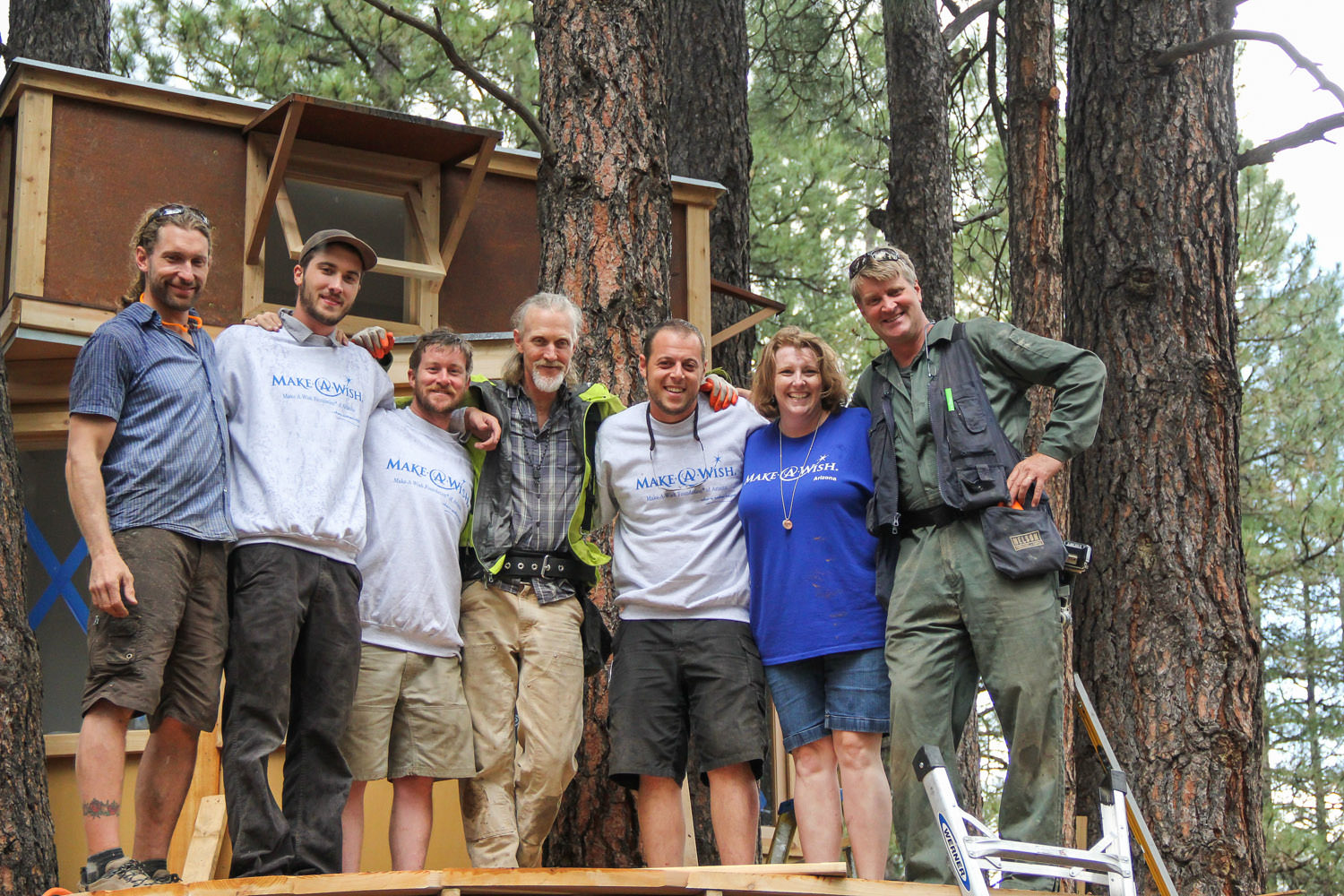 It was such a privilege to collaborate with Make-A-Wish Foundation to bring AJ's treehouse to life.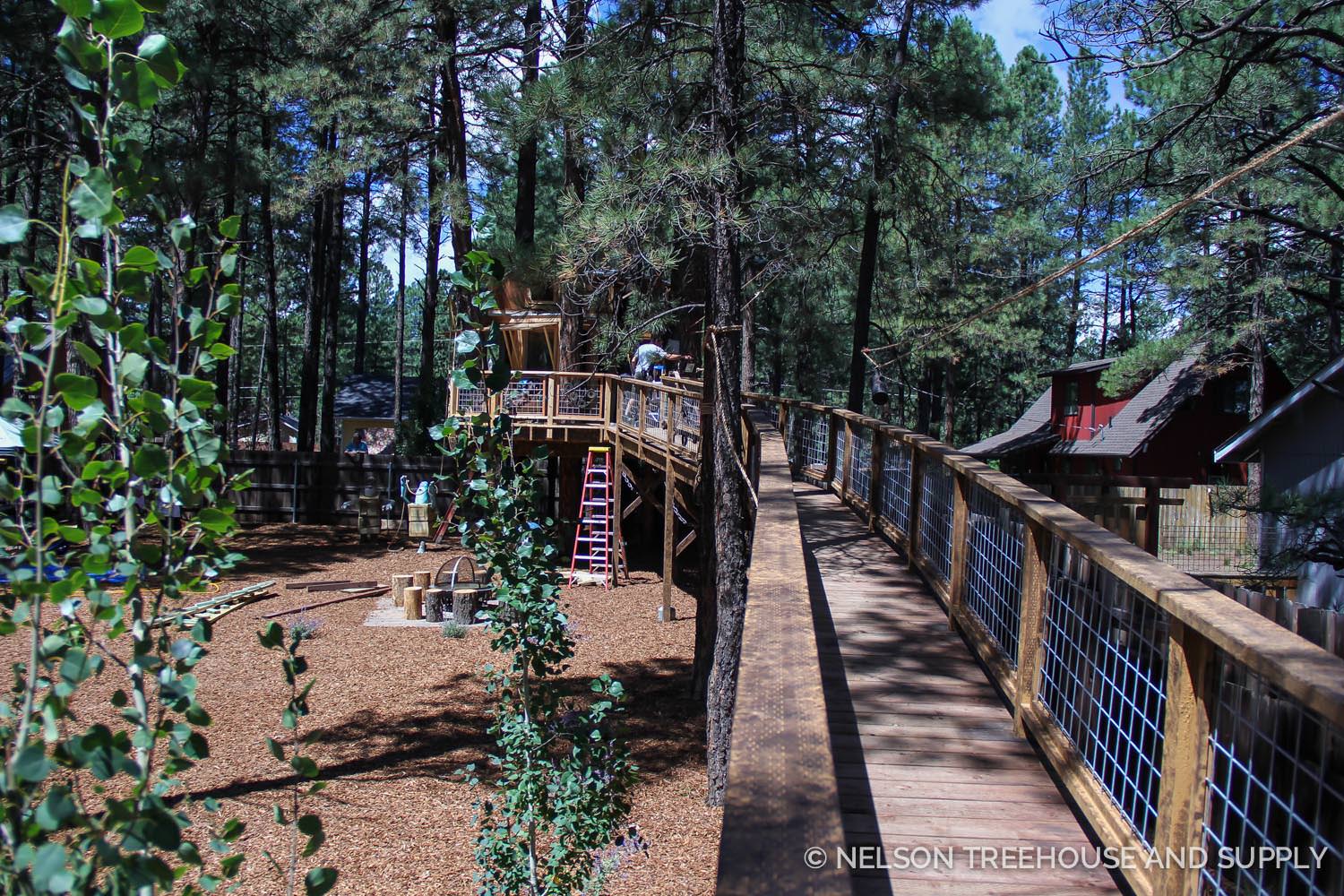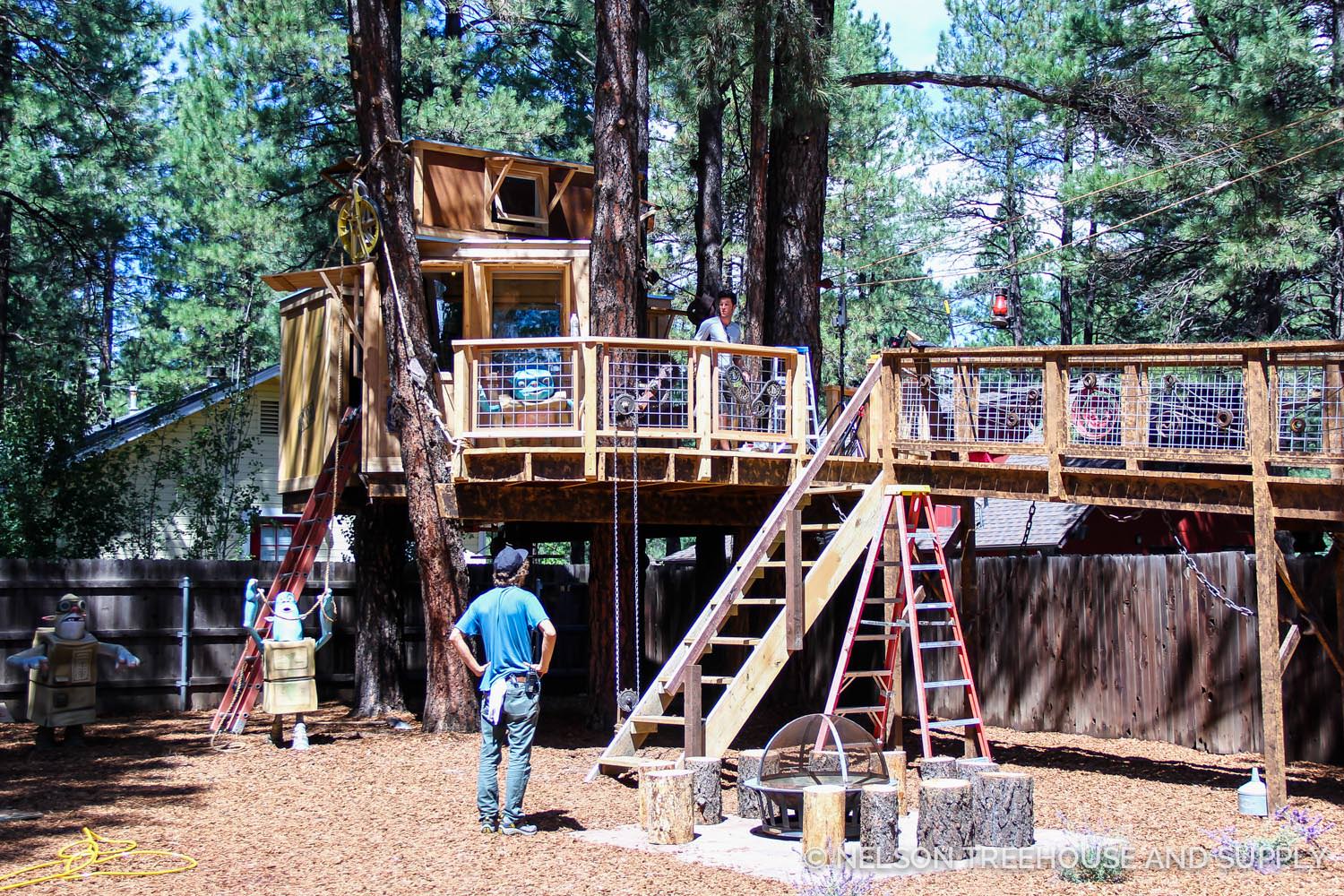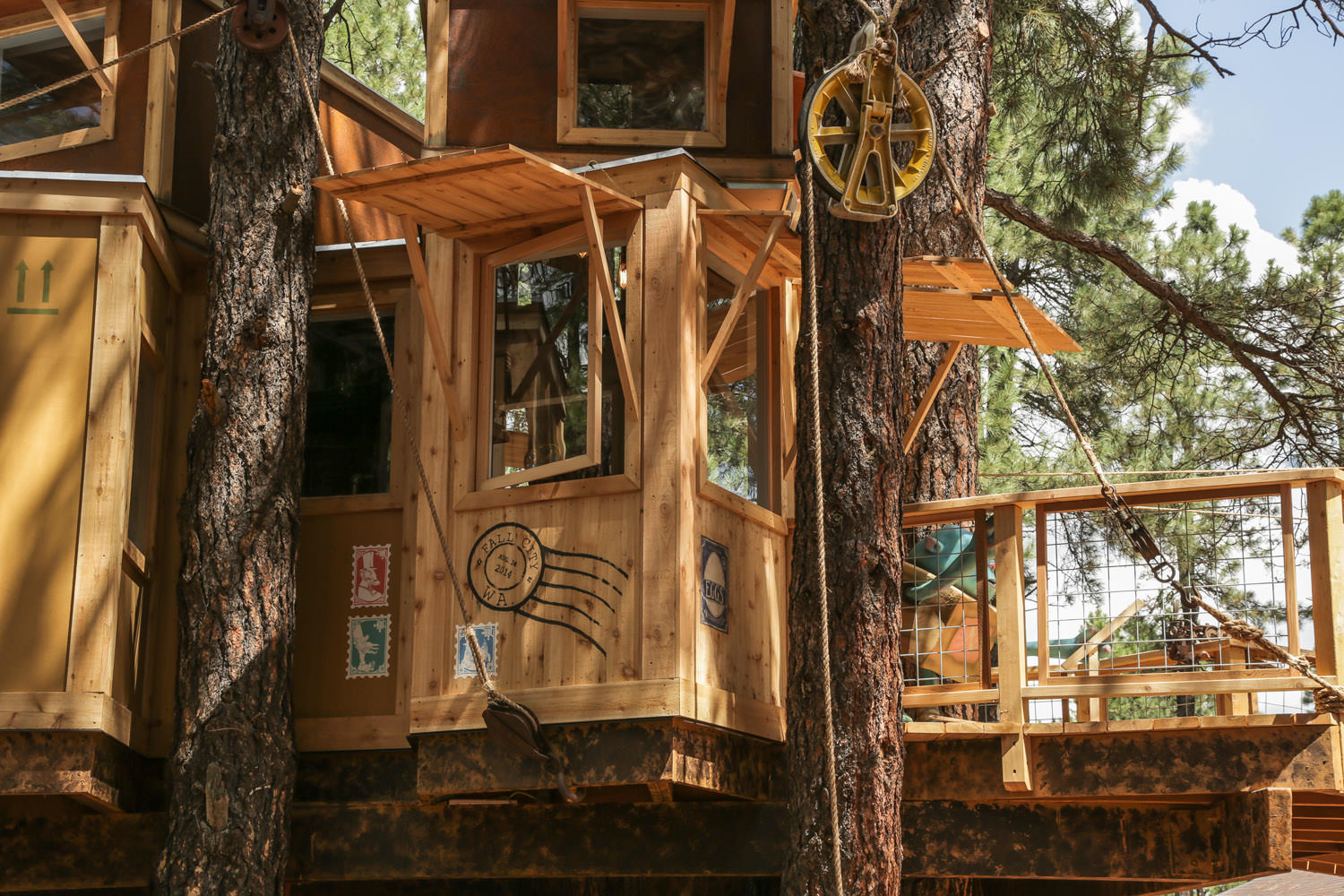 Decals on the side of the facade accentuate the boxy look.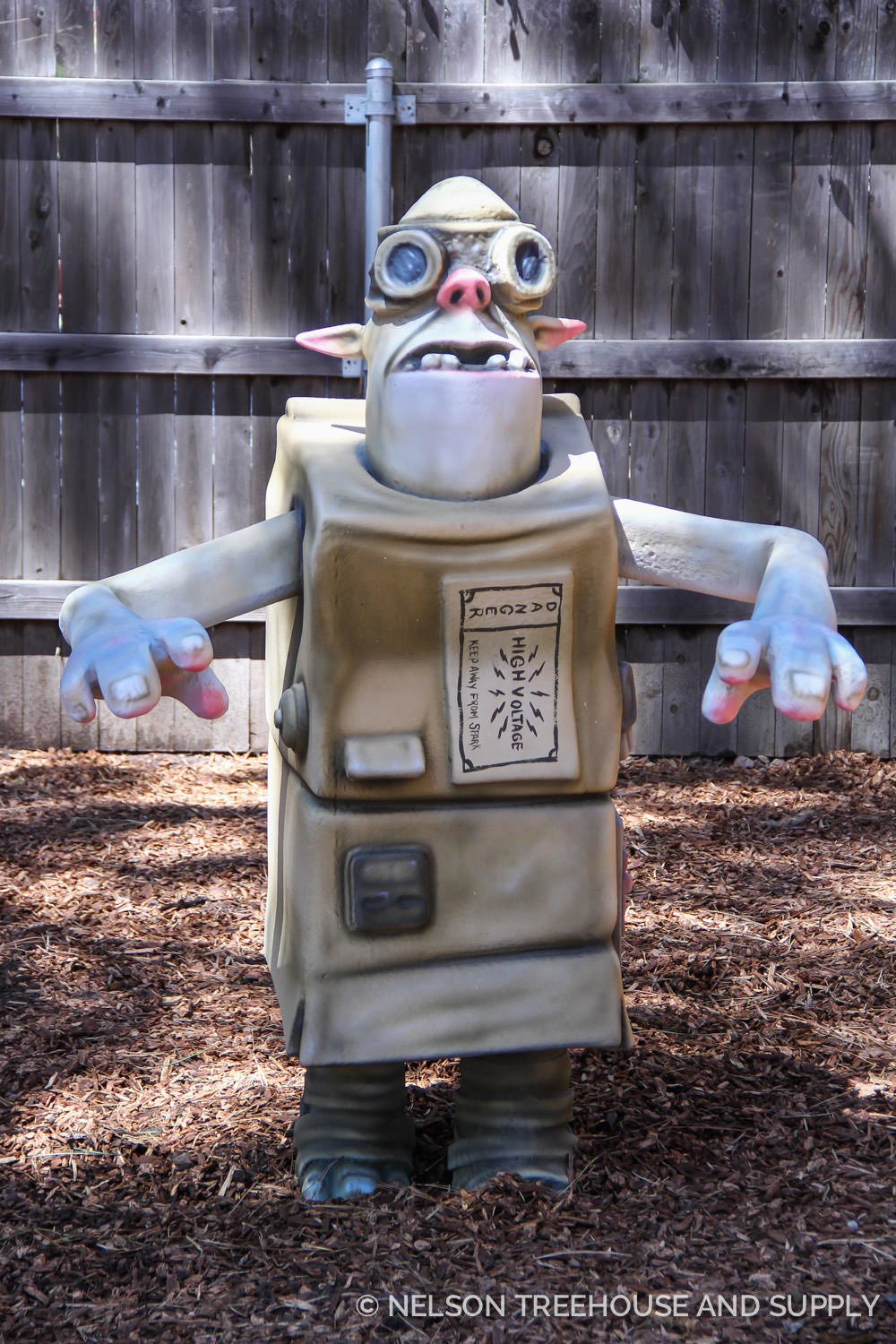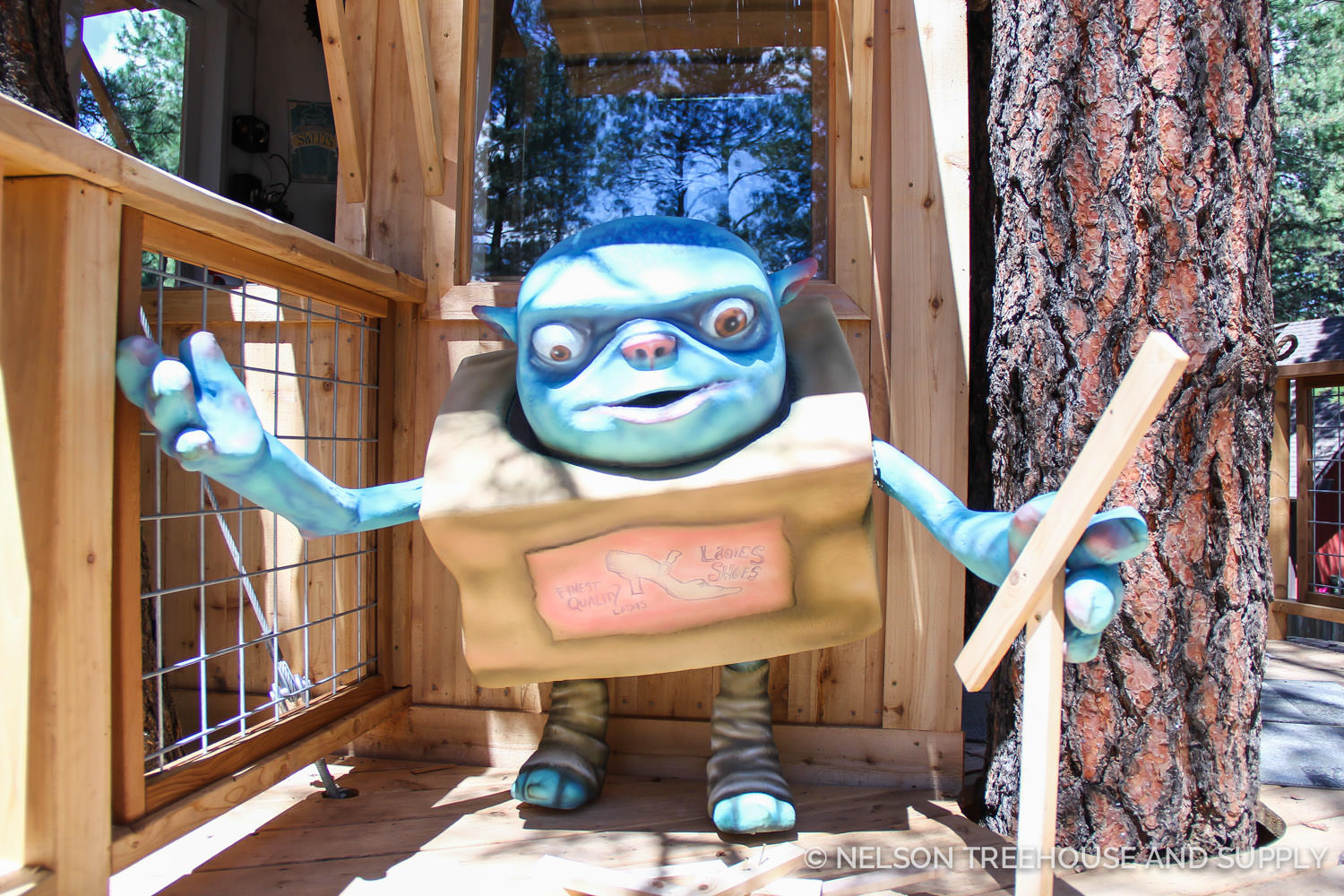 Artist Jason Hulfish created these boxtrolls, who have ditched their underground lair in favor of the treehouse life.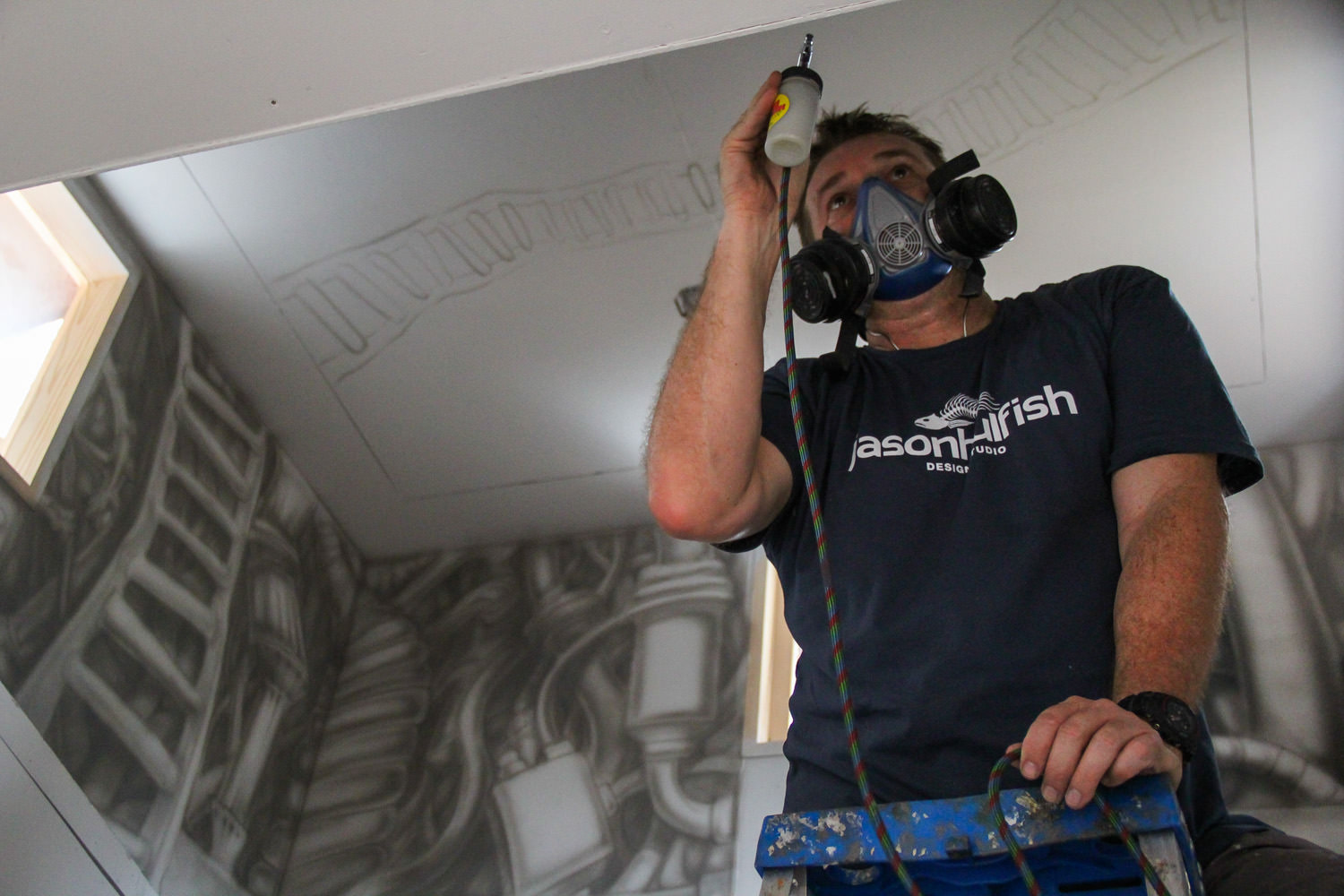 Jason also created the incredible mural inside.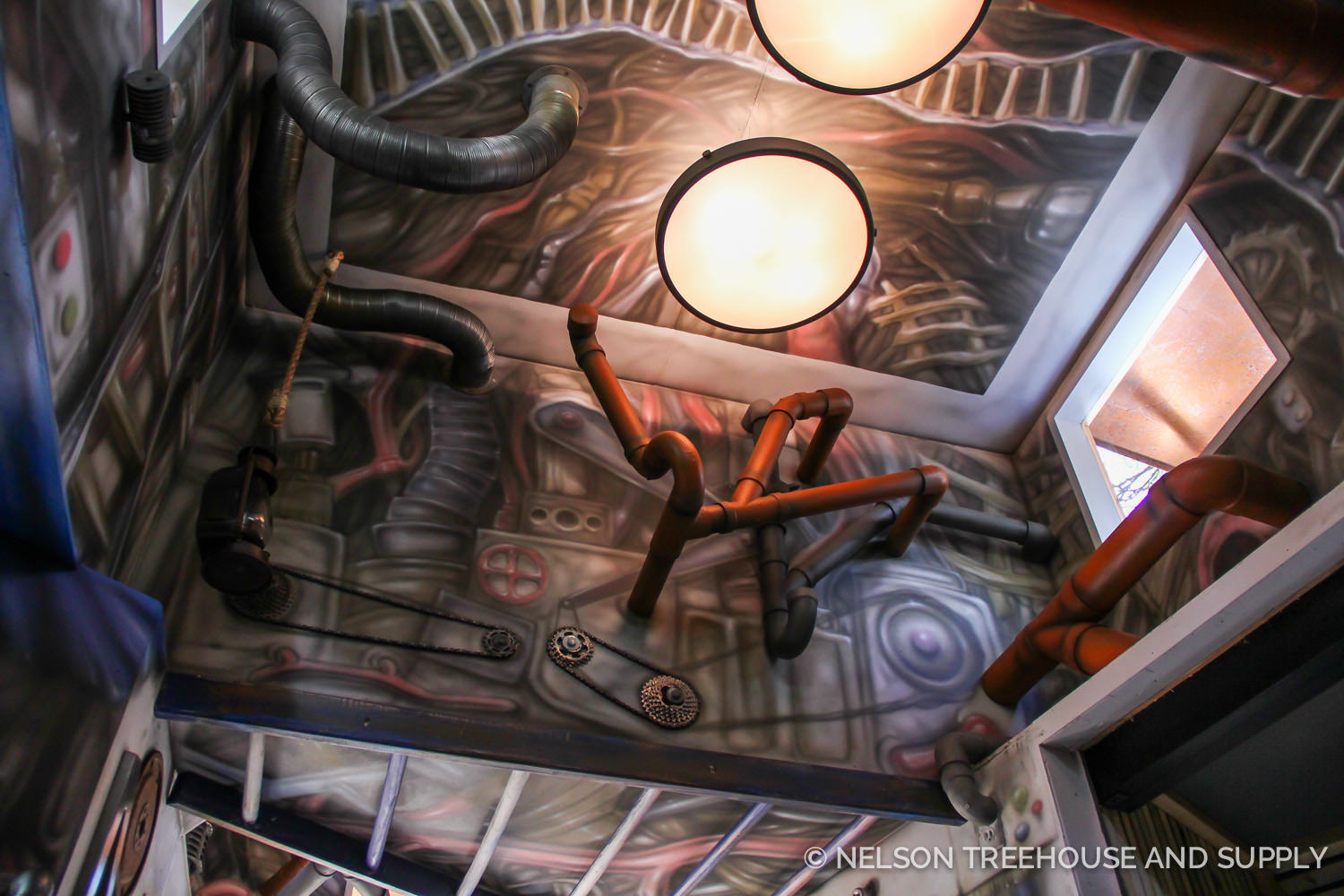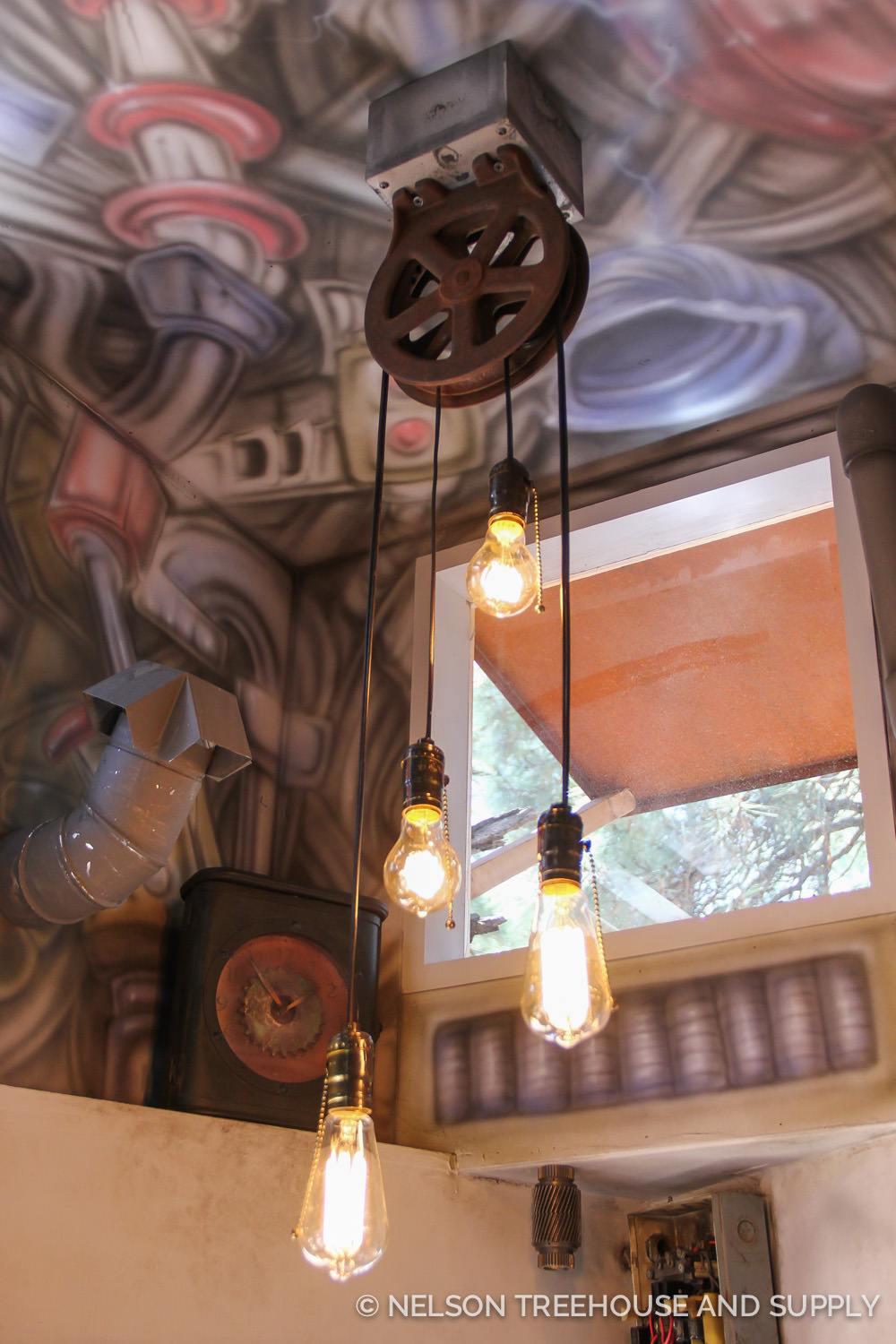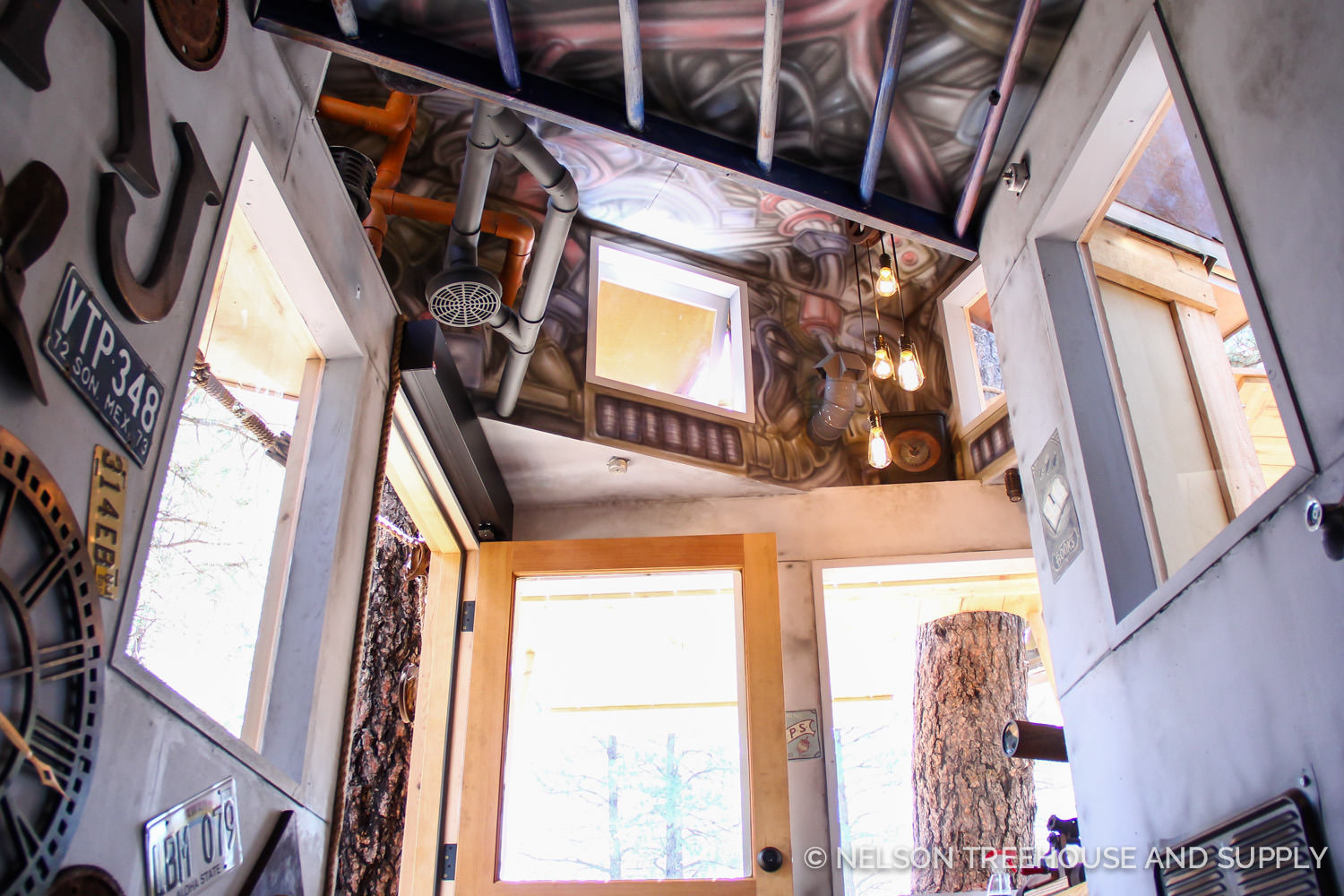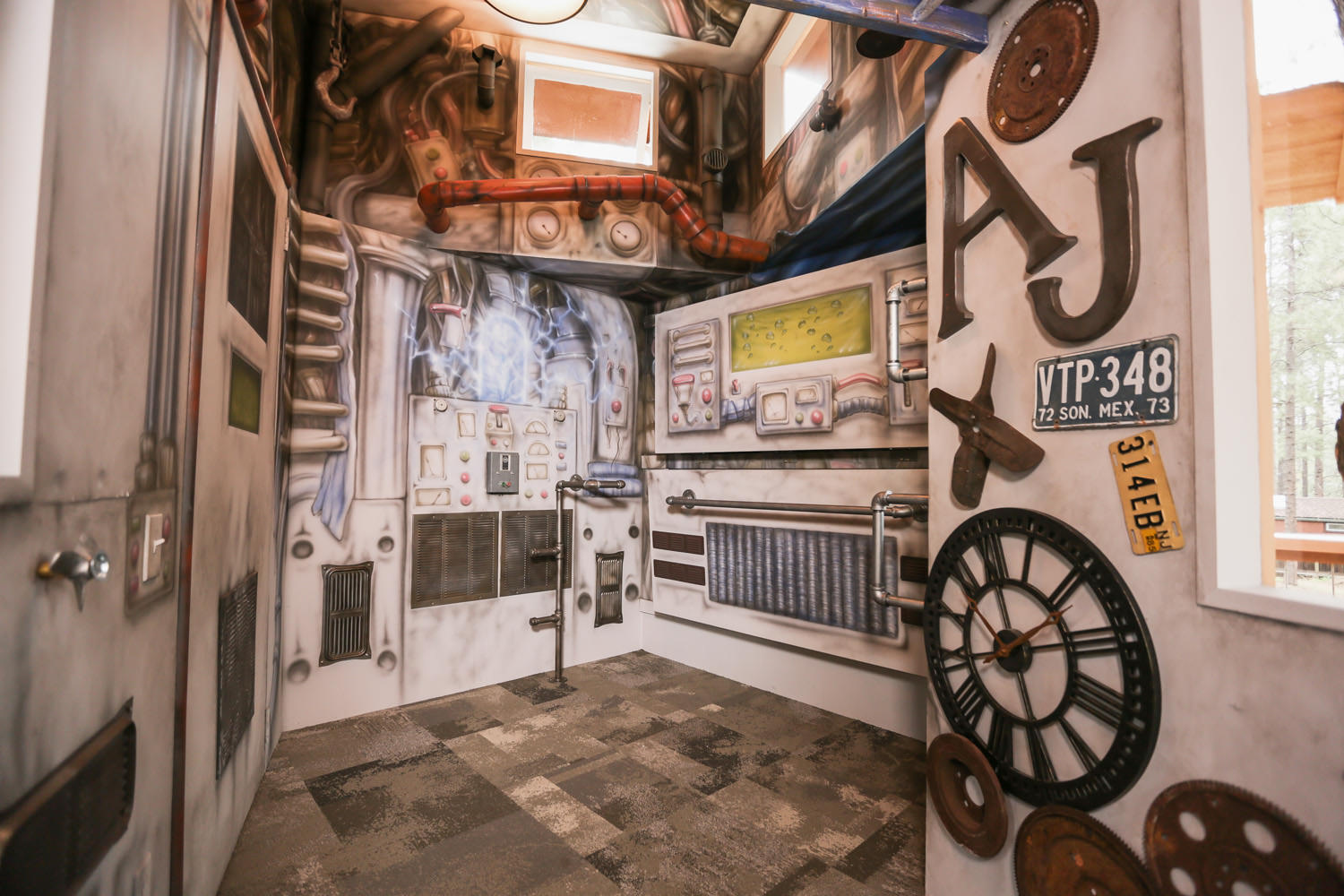 Bunkbeds fold down from the wall, allowing the room to do double duty as open play space and bedroom.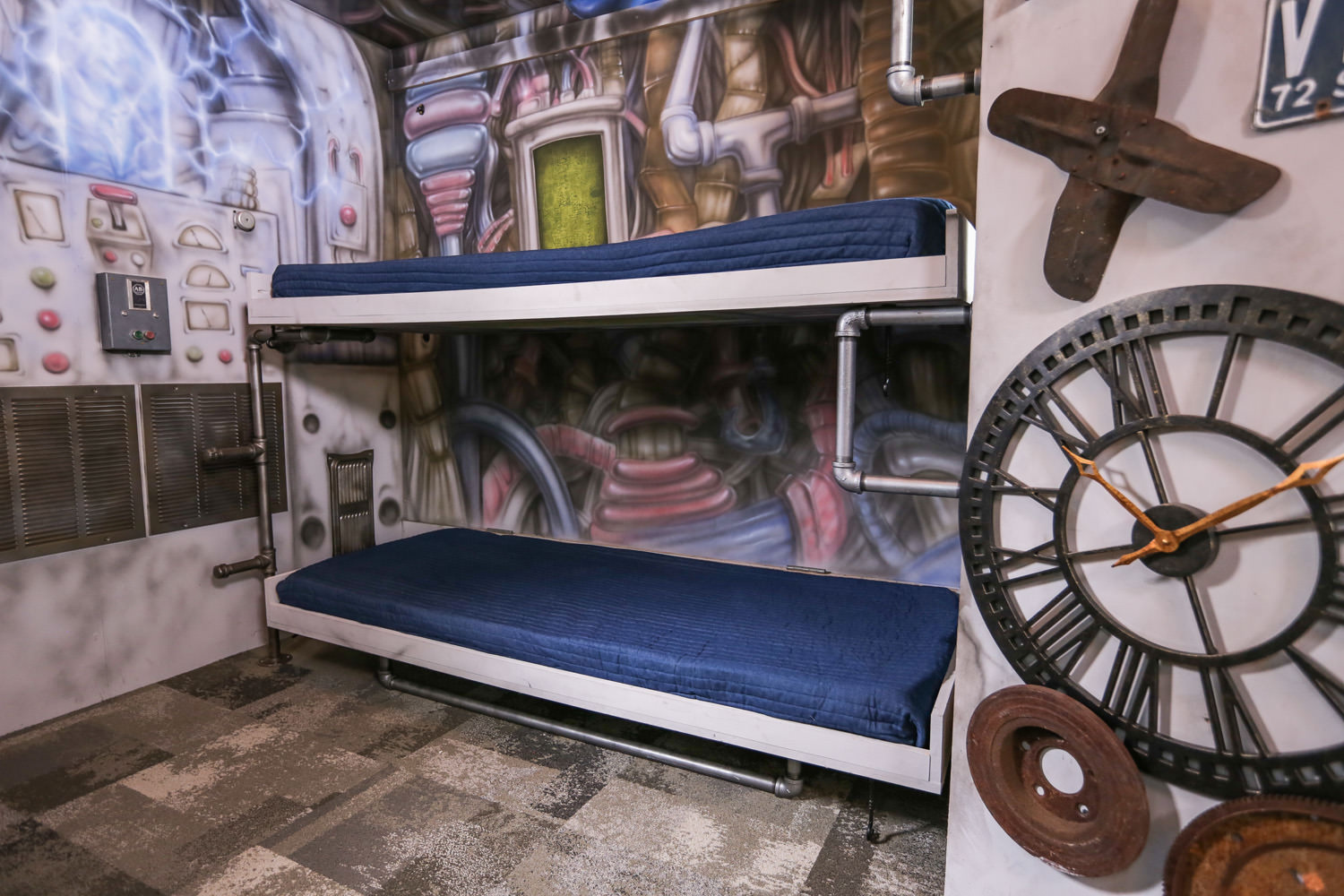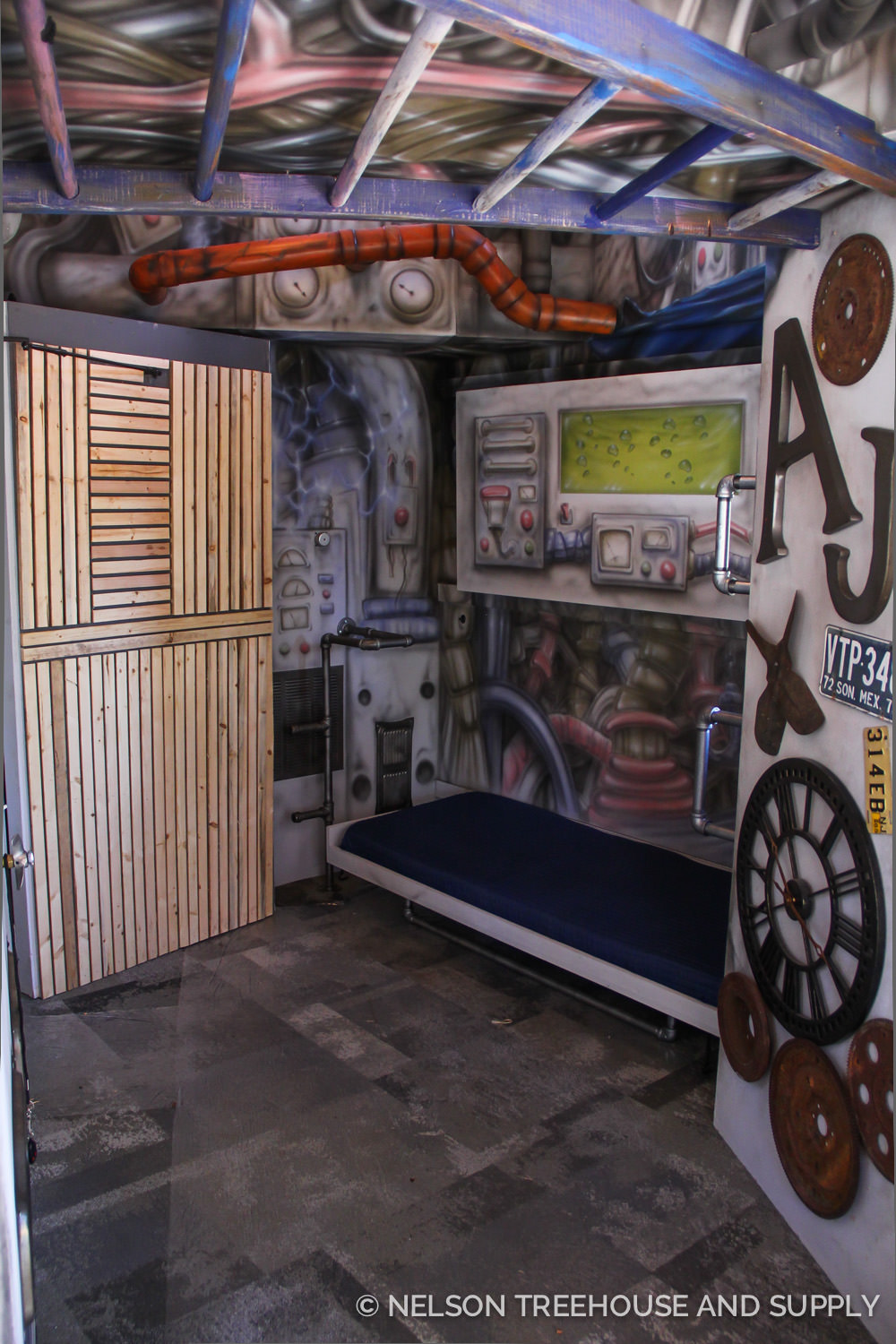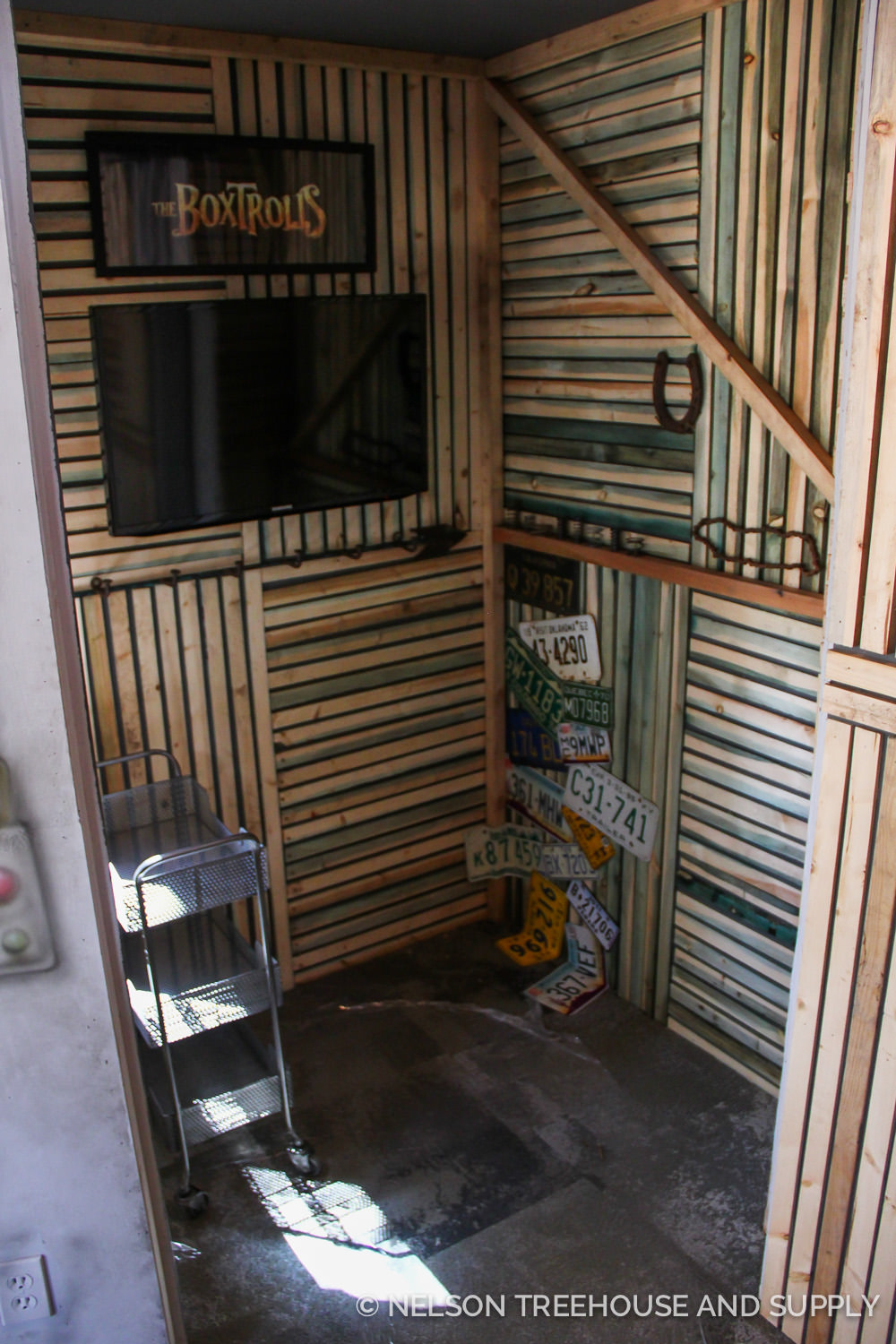 With the touch of a button, the door to AJ's secret TV room swings open. Smart Doors also installed automatic door technology on the front door, making it a breeze for AJ to enter his treehouse.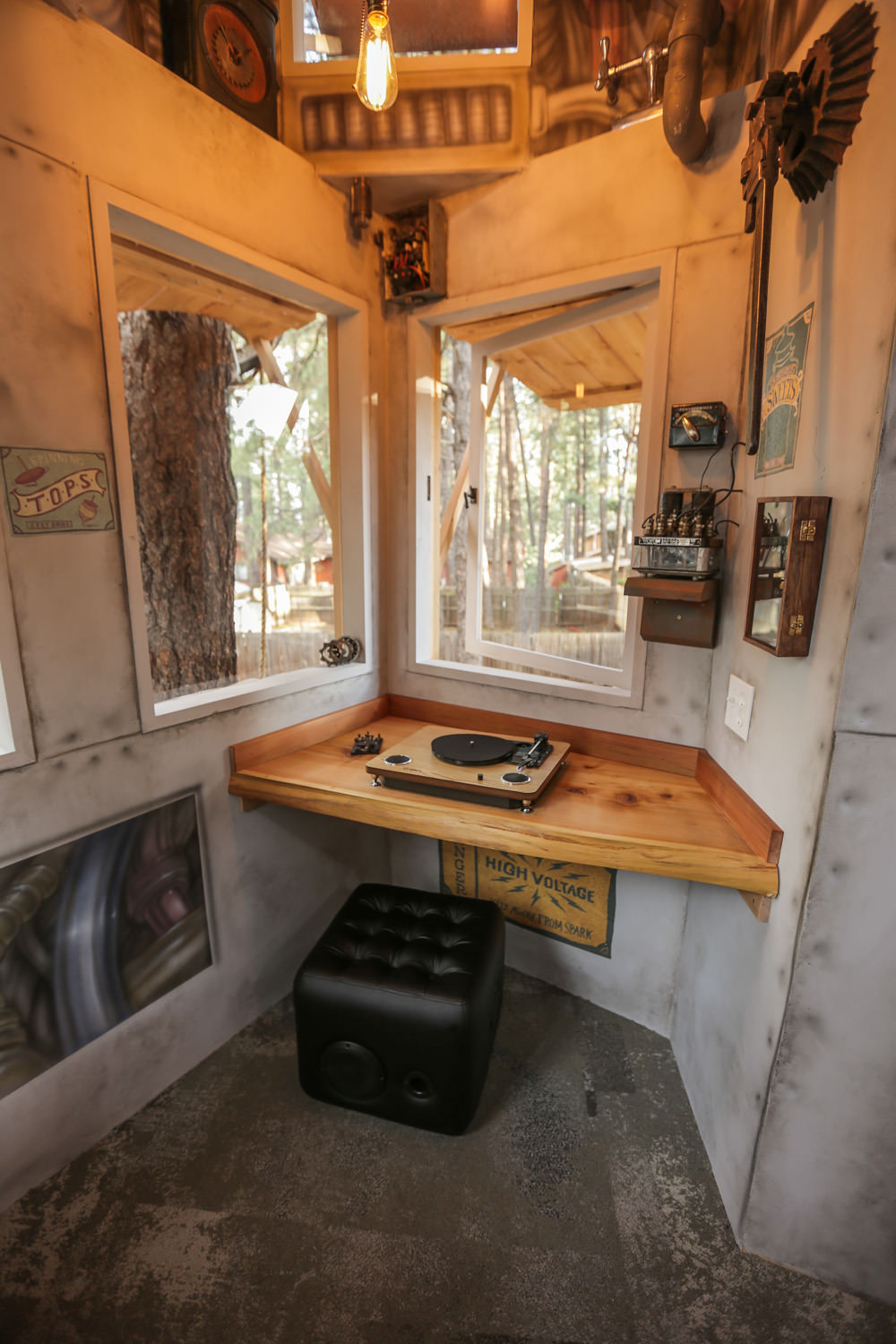 The coolest place to do homework!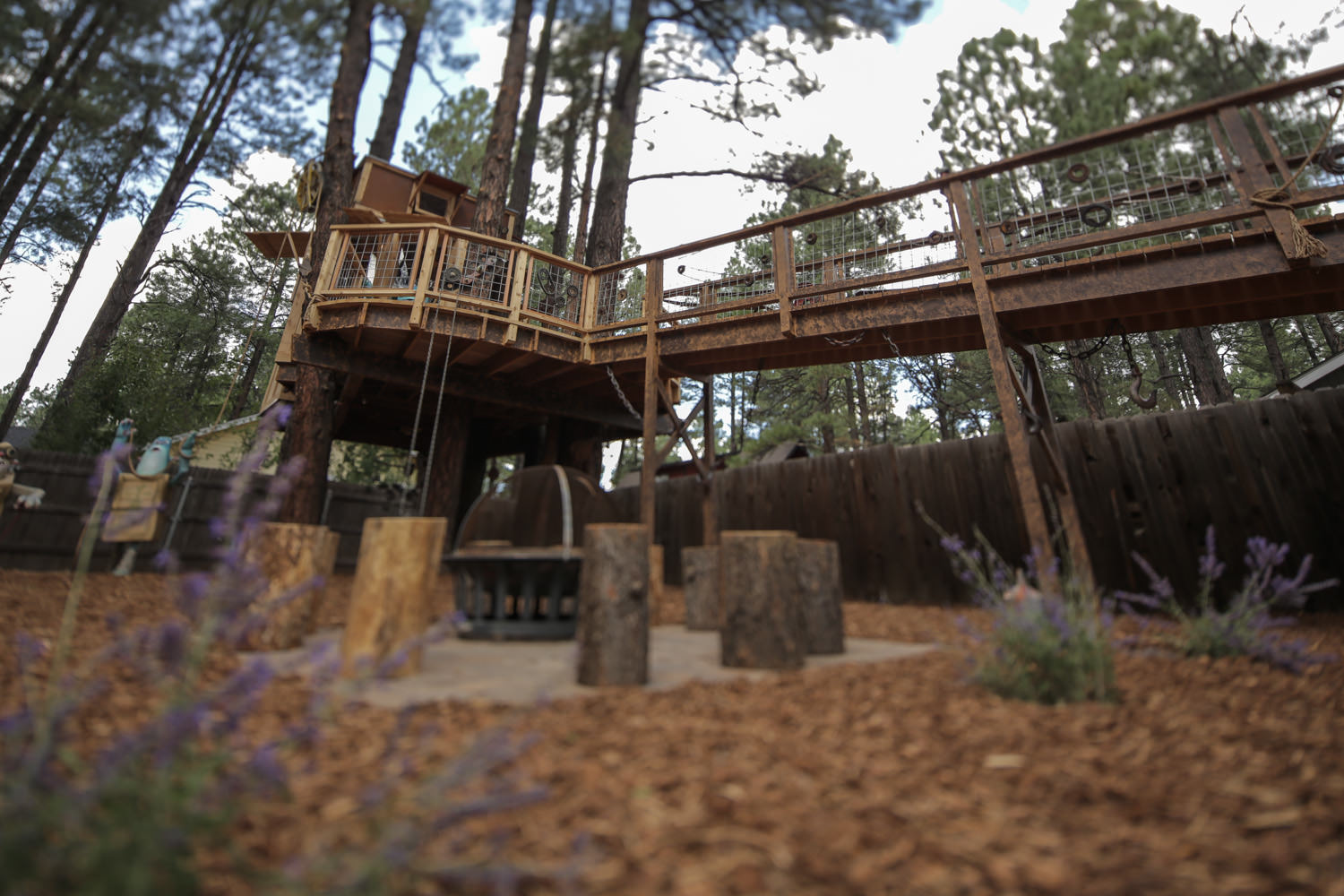 The fire pit below the treehouse is the perfect place to roast marshmallows.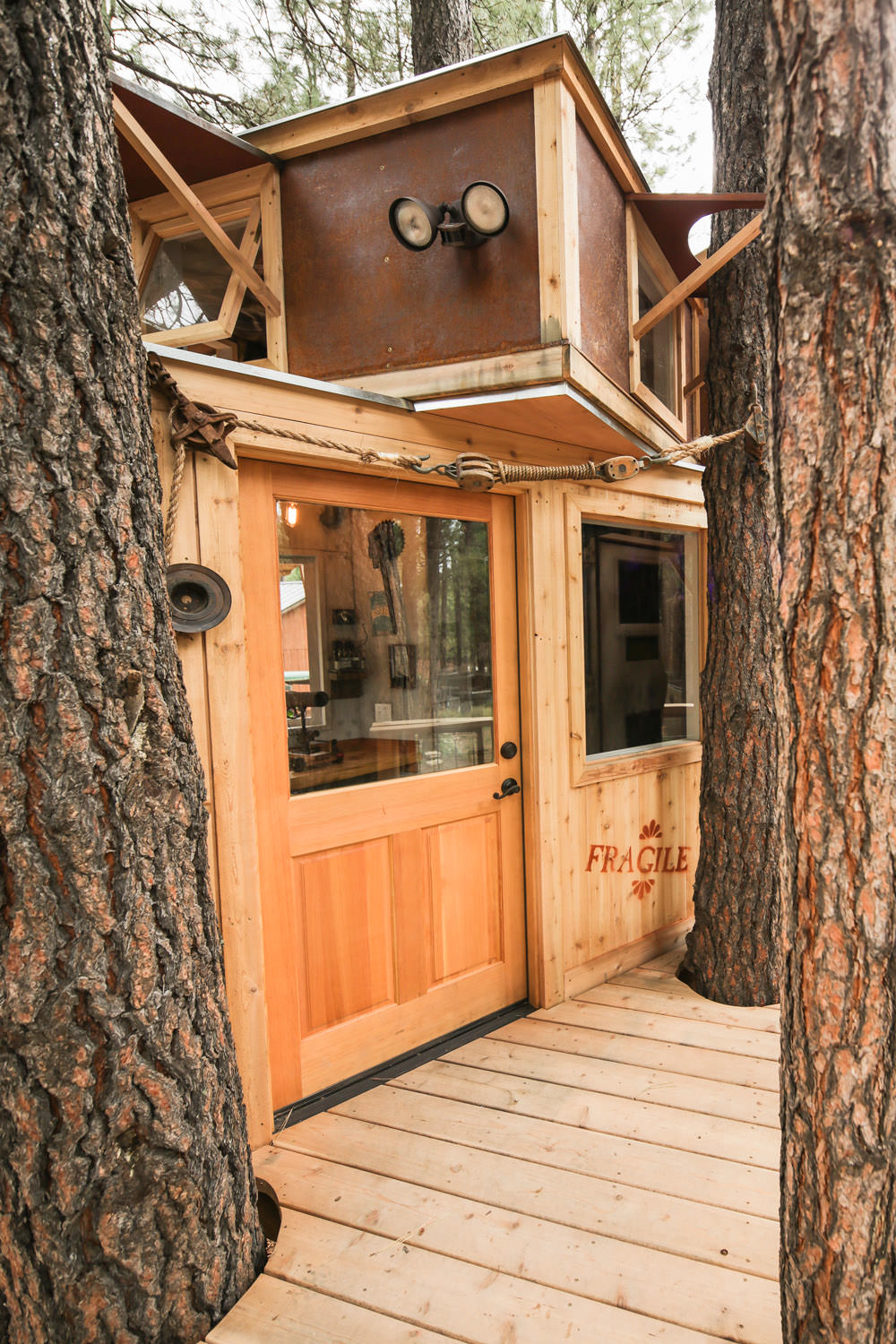 Building for AJ was such a special, memorable experience. A huge thank you to everyone involved – we were deeply grateful for the overwhelming support of the community for this incredible project.