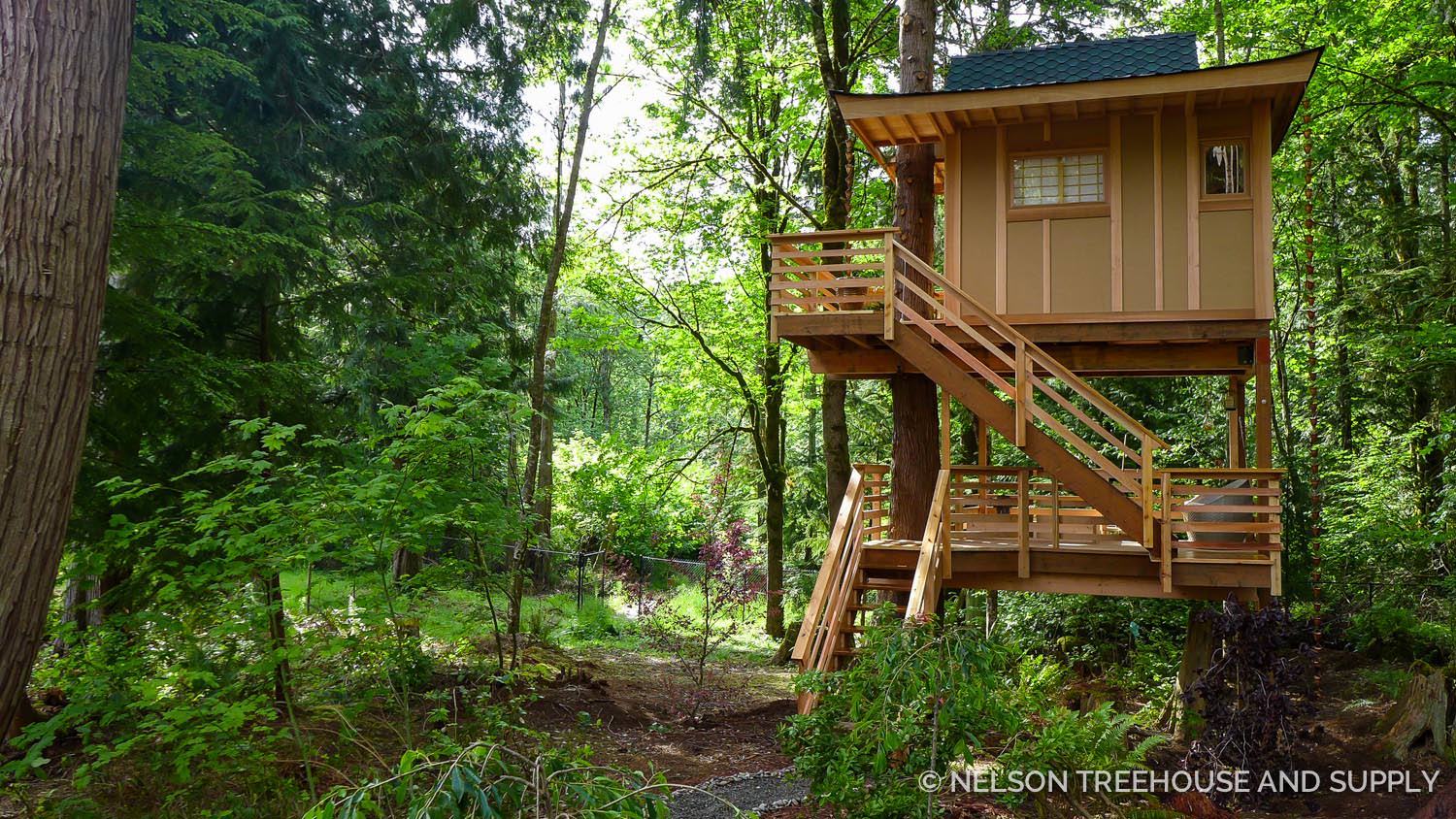 When Jerry and Brandi asked Pete to create a tranquil teahouse in the trees, Pete was ecstatic! The couple dreamed of a place where they could go to destress from daily life, with a designated area for their kids to enjoy. Pete integrated traditional Japanese design elements to create a simple-yet-elegant treehouse retreat.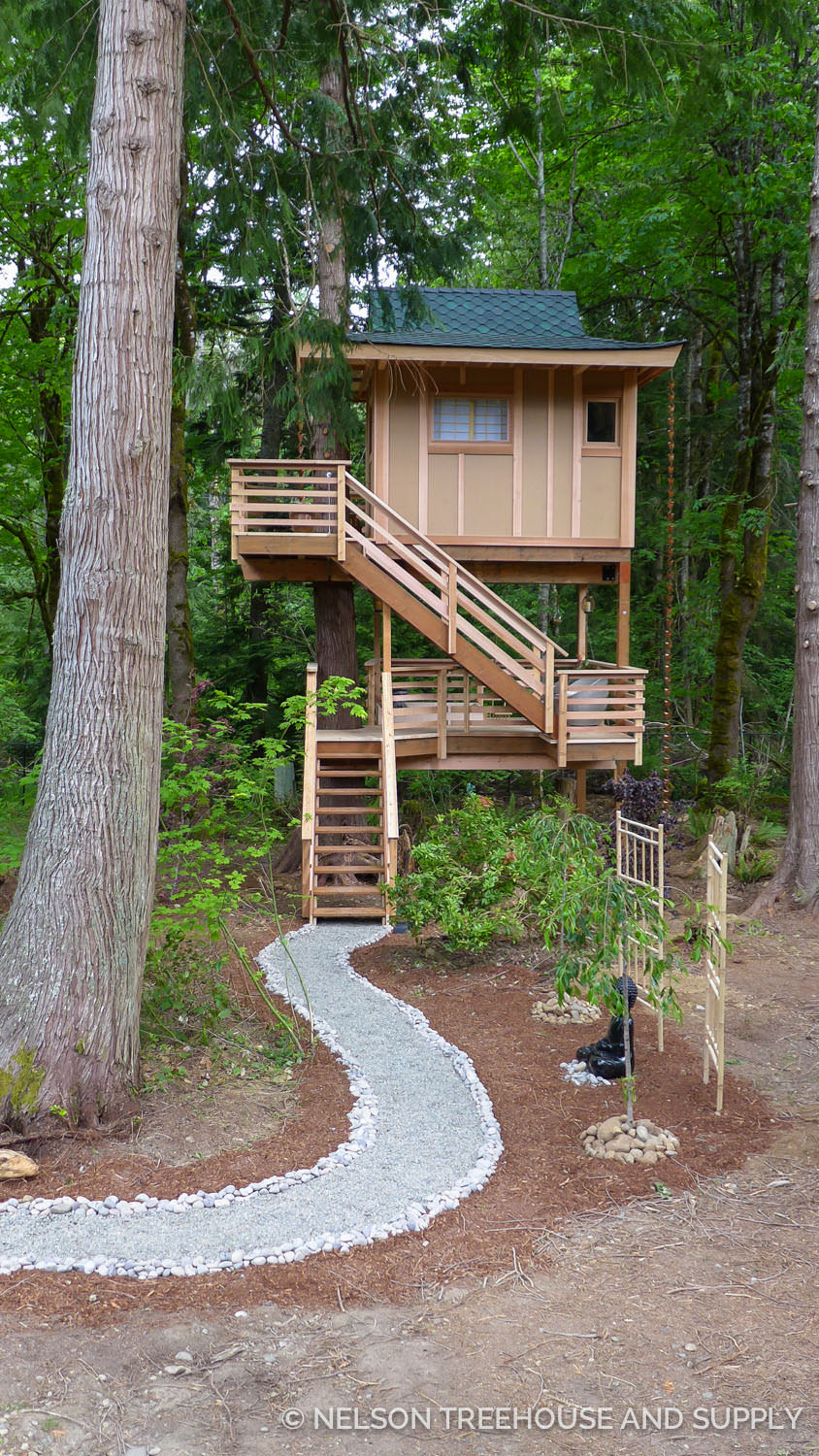 A staircase leads 15 feet up a single western red cedar to the teahouse porch. On the first platform lies a Zen sand garden and seating area where Jerry and Brandi's kids can play. The second platform hosts the teahouse, bordered by sliding shoji screens. The inviting interior features flooring made of genuine tatami mats, a sunken tea table, and cozy seating area. To top it all off, green shingles adorn the voluptuous, raised-corner teahouse roof. It's the perfect place to relax and unwind with a steaming cup of tea.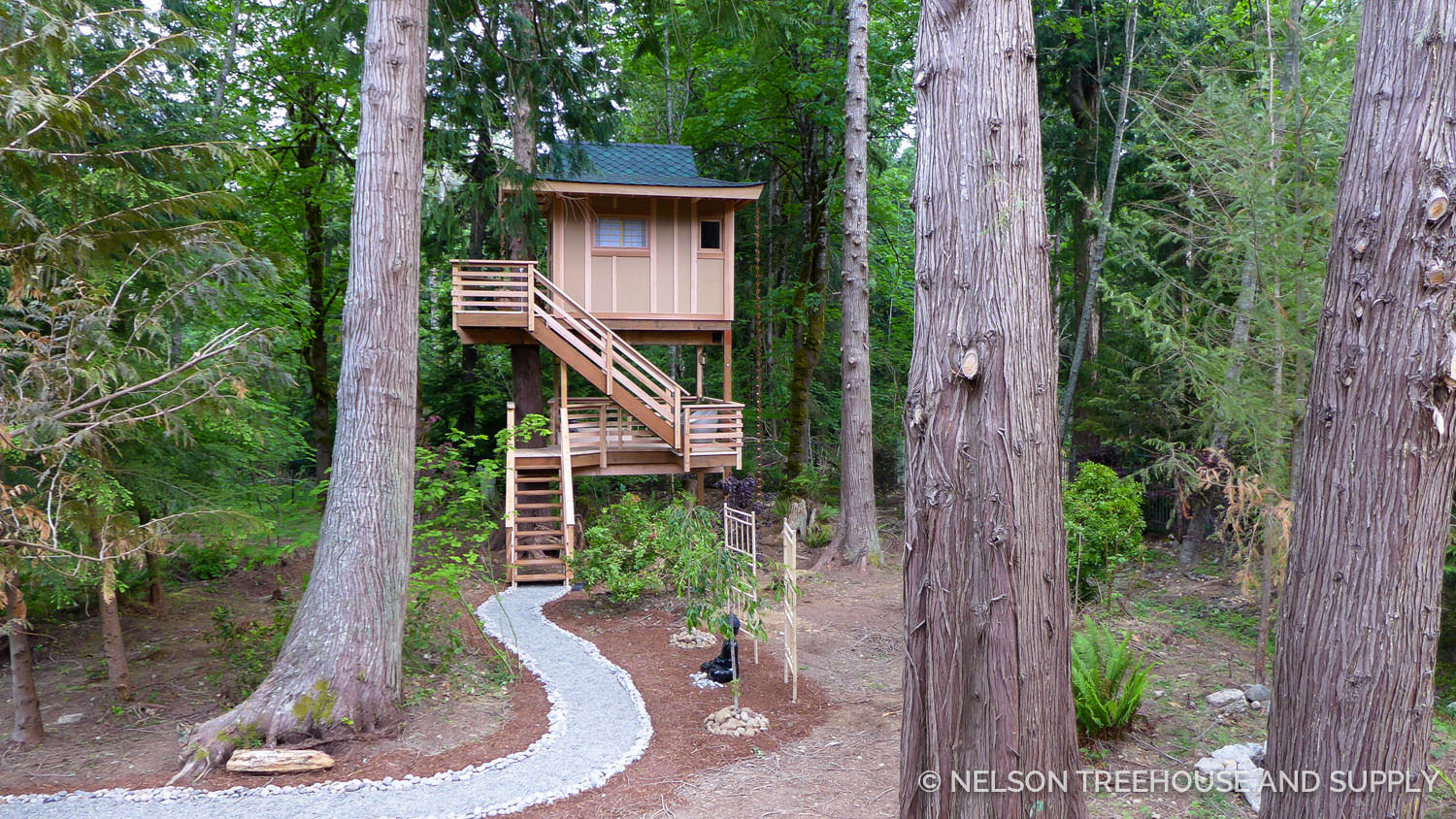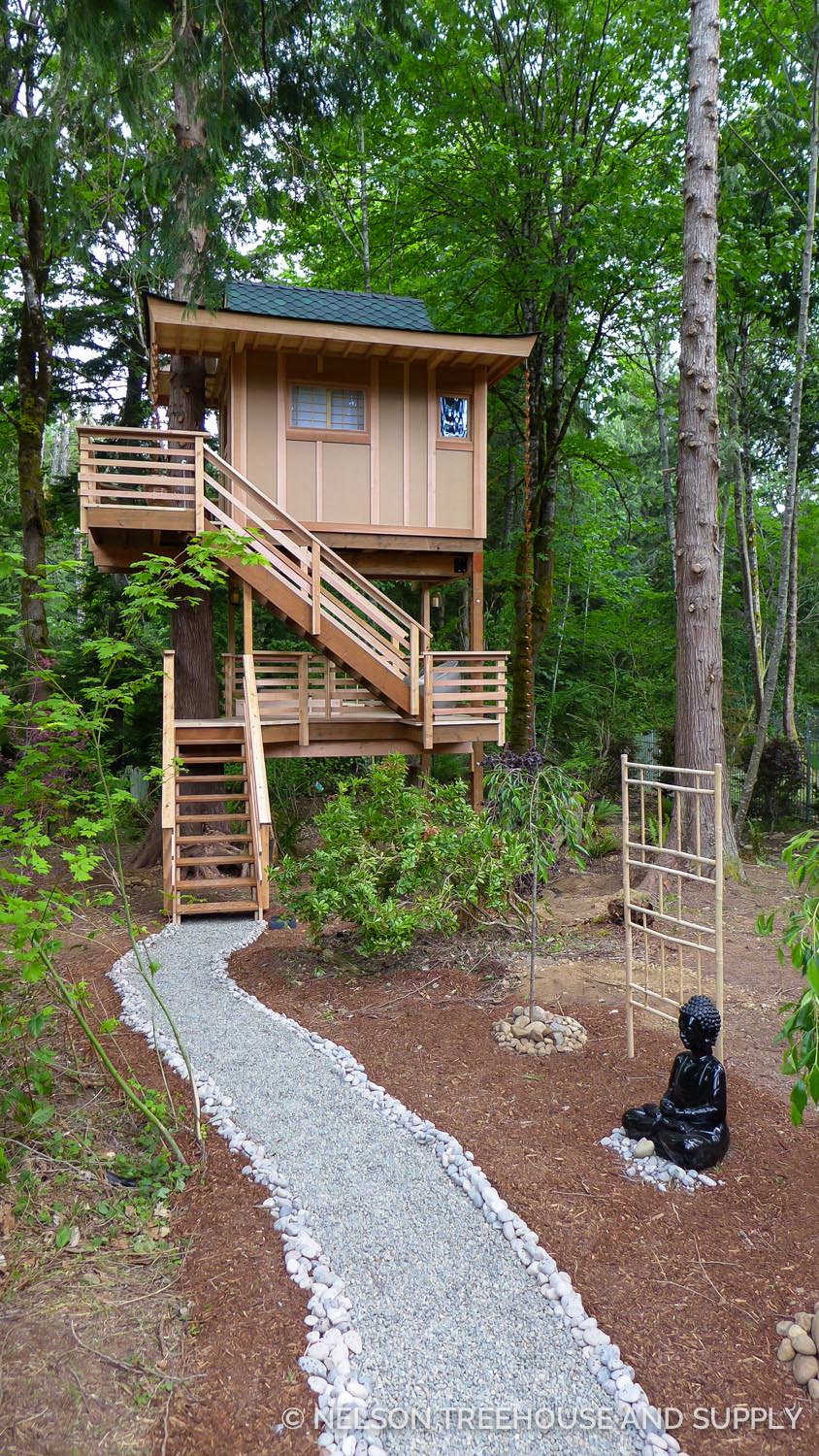 The crew attached cedar boards on top of medium-density overlay for a simple, clean-looking facade.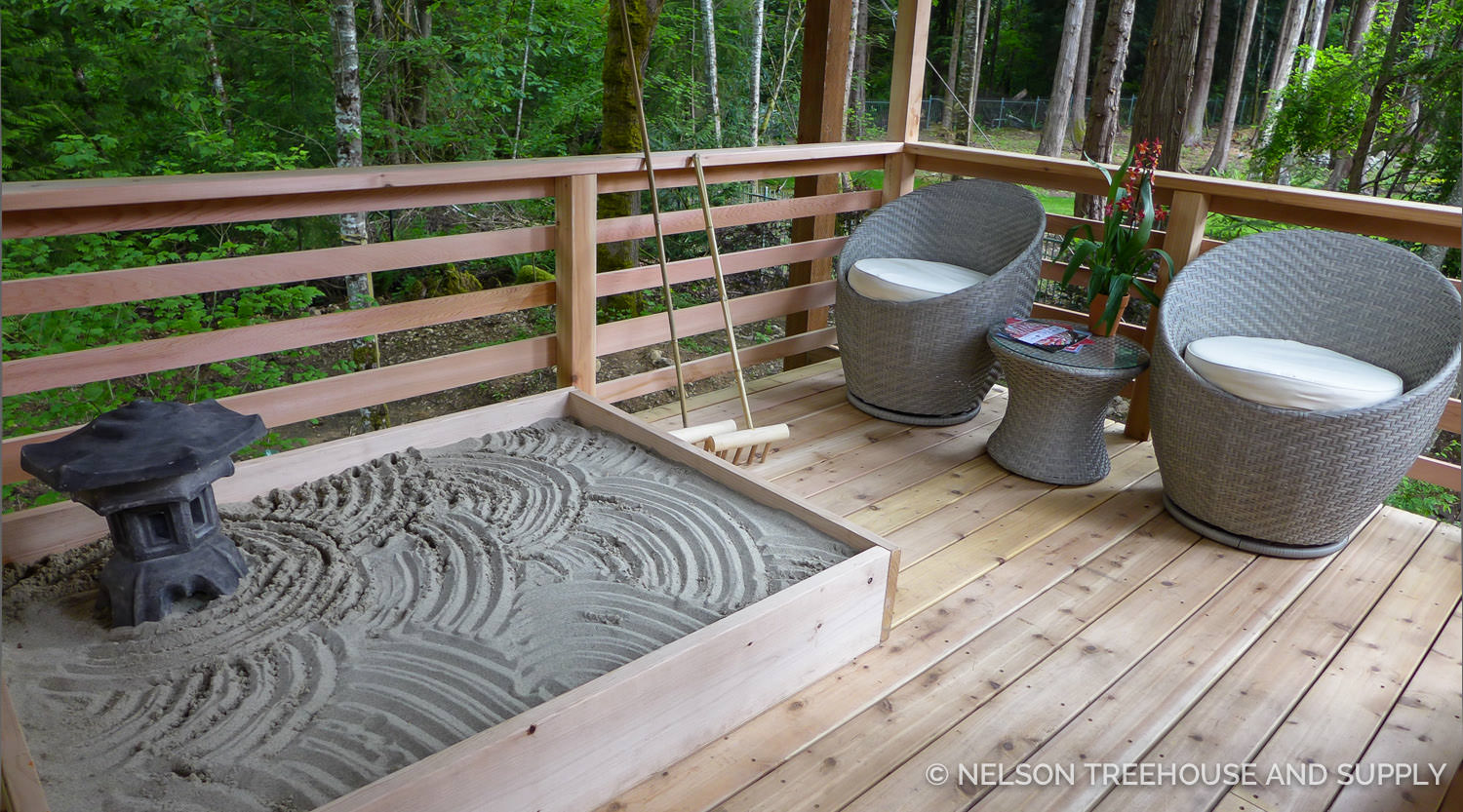 The first platform provides space for Brandi and Jerry's kids to unwind.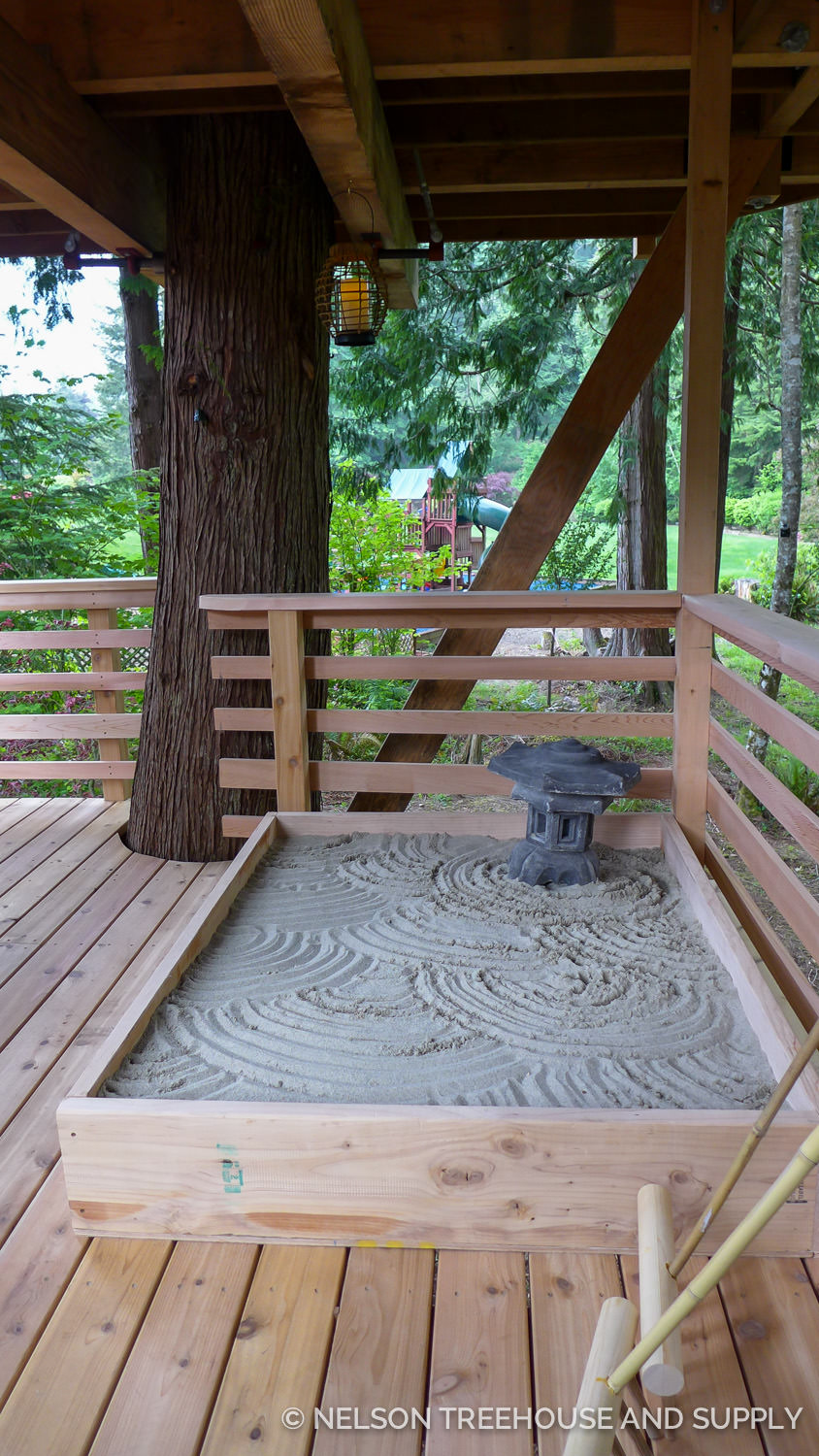 Drawing patterns in this Zen garden is a meditative exercise.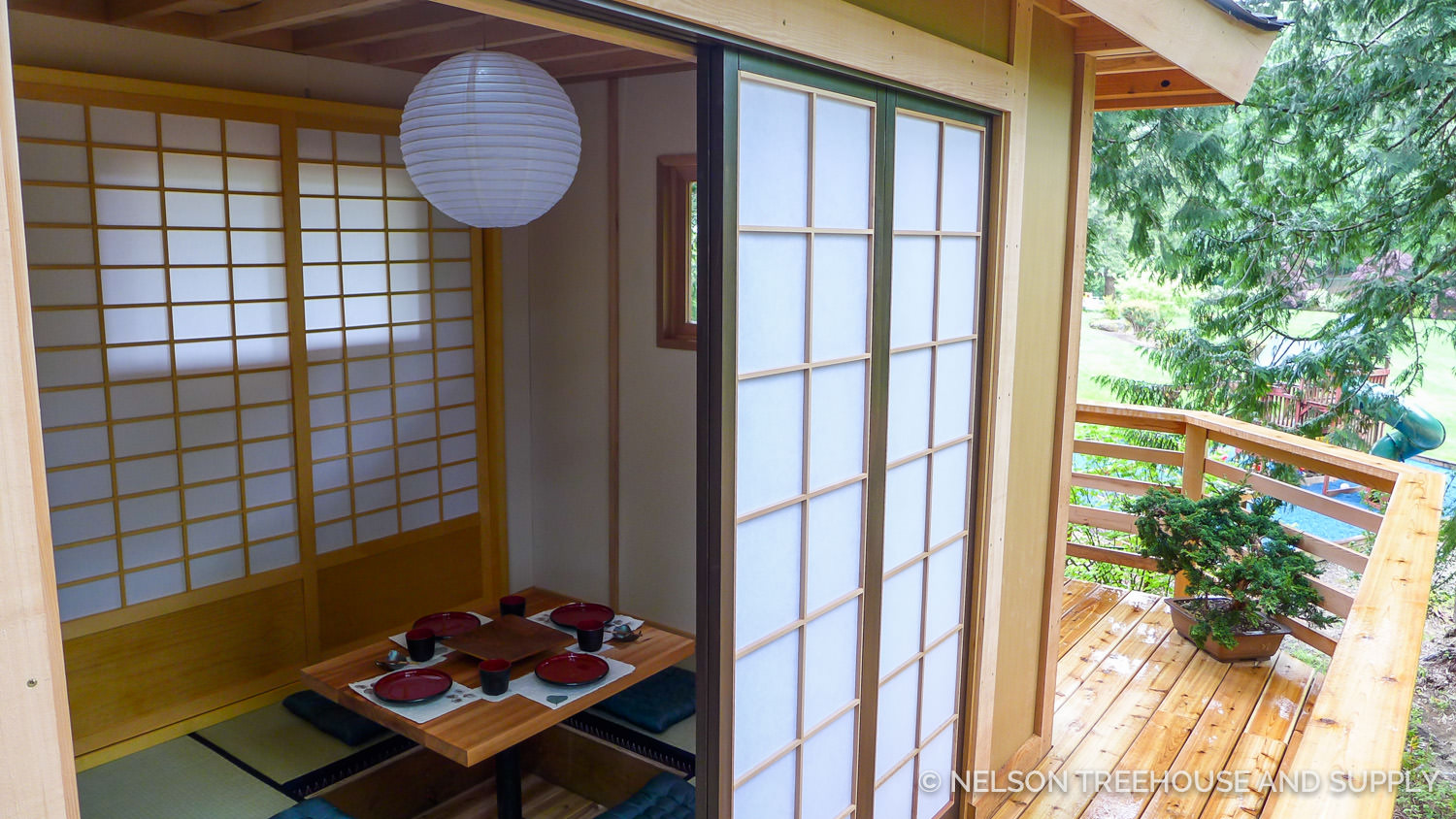 Traditional shoji screens (made of paper and a light wood lattice) slide open to the teahouse.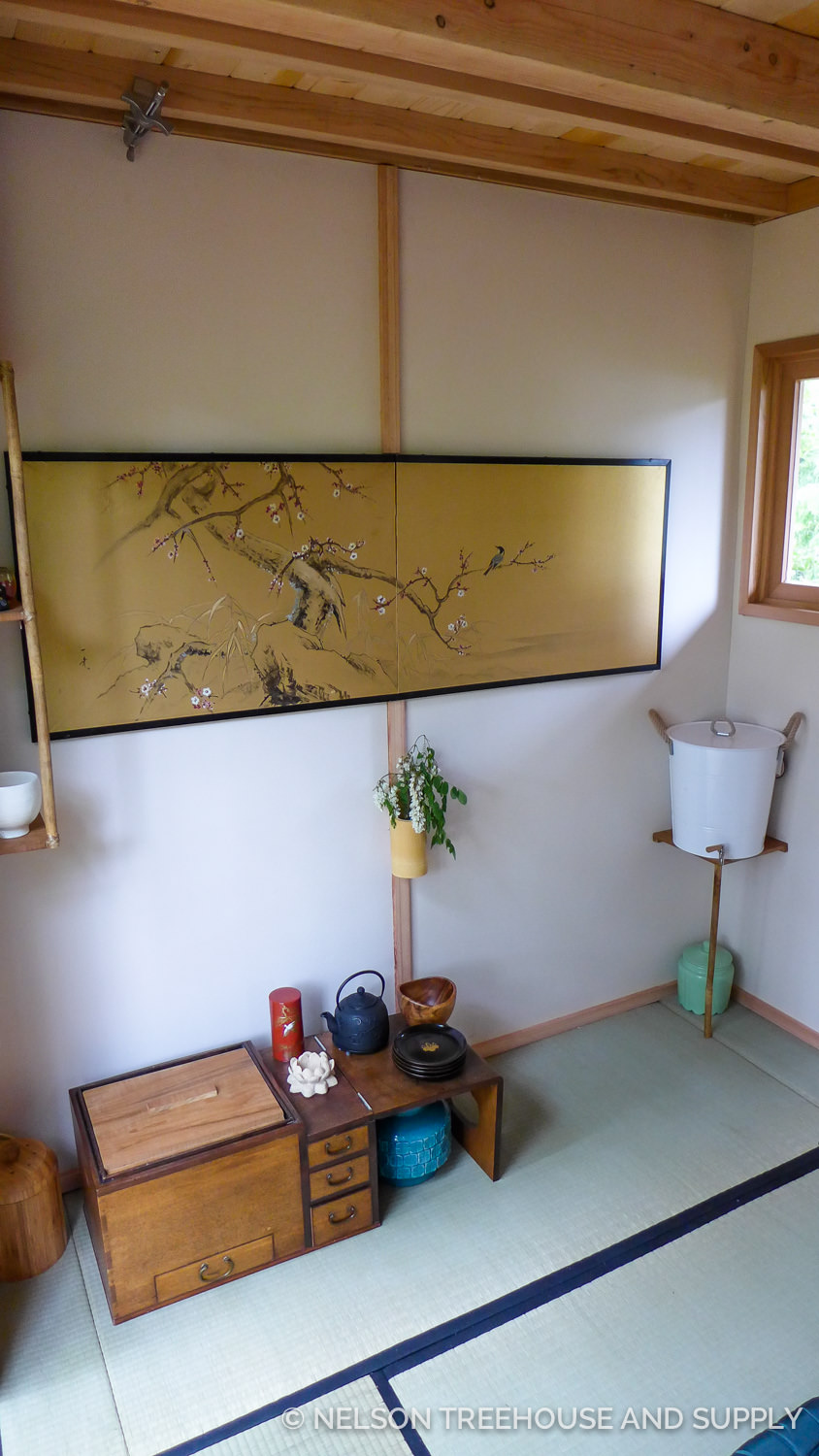 Many traditional Japanese walls are made of plaster on wooden frames – as a lighter, more flexible alternative, the crew installed plywood walls covered in canvas.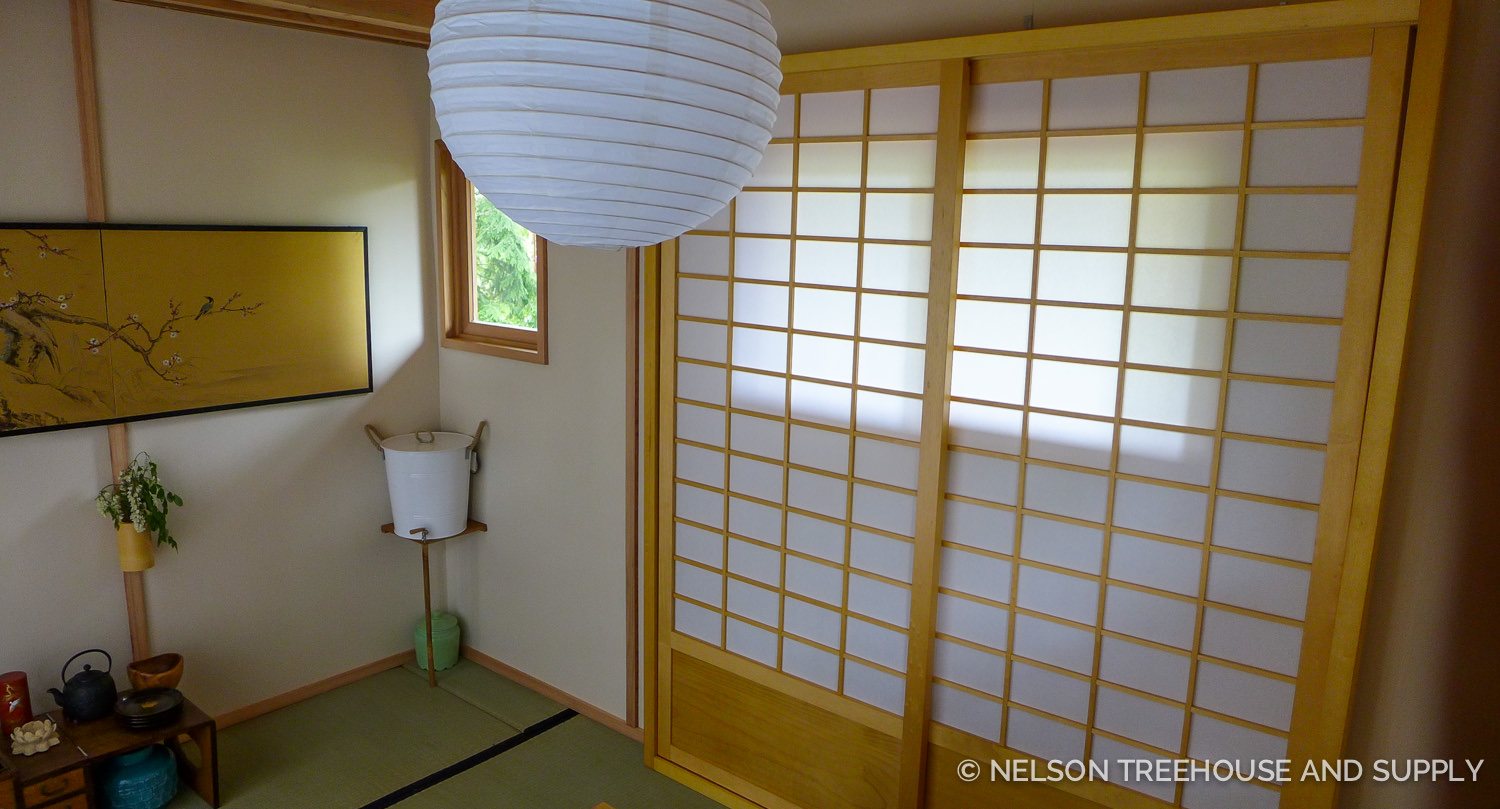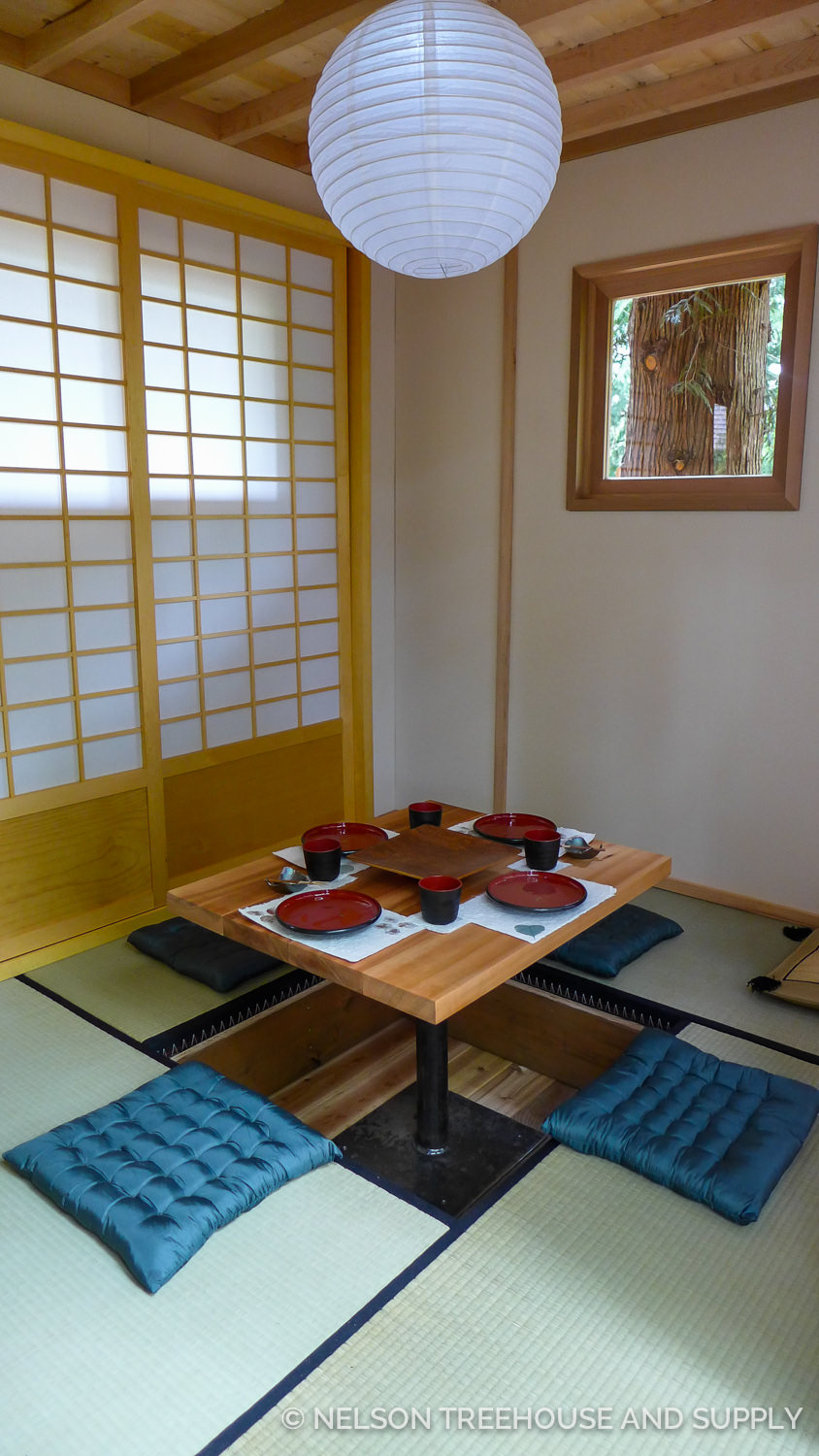 Tatami mats (made of tightly bound straw) encircle the sunken tea table. Sitting around a sunken table provides an alternative to the Japanese tea ceremony custom of kneeling on the floor. Early on in the build, the crew made sure no joists crossed the area below this table. Later, they cut out and framed in the sunken floor.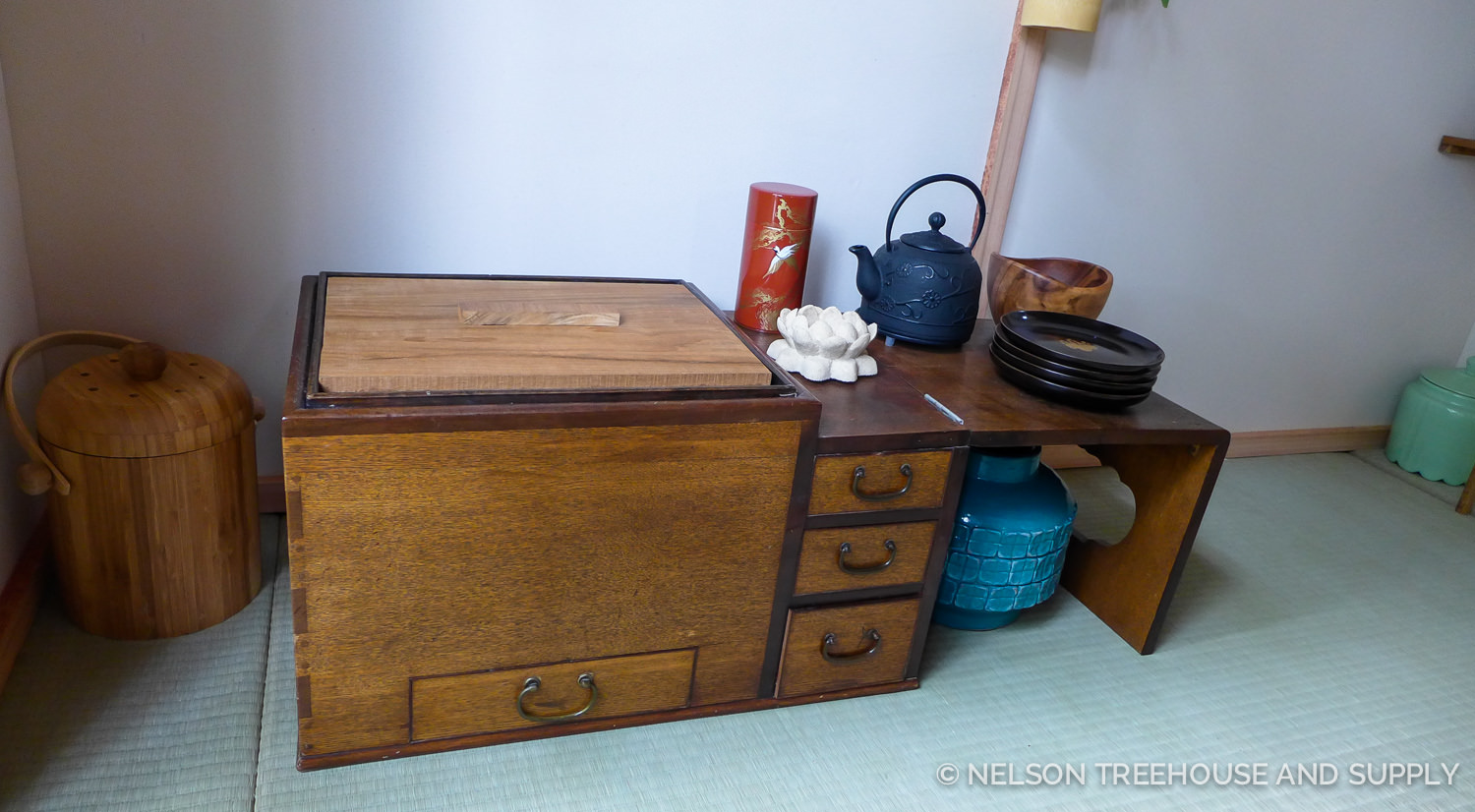 Interior designer Tory Jones included this 200-year-old tea stove – she upgraded it with a gas burner and propane tank.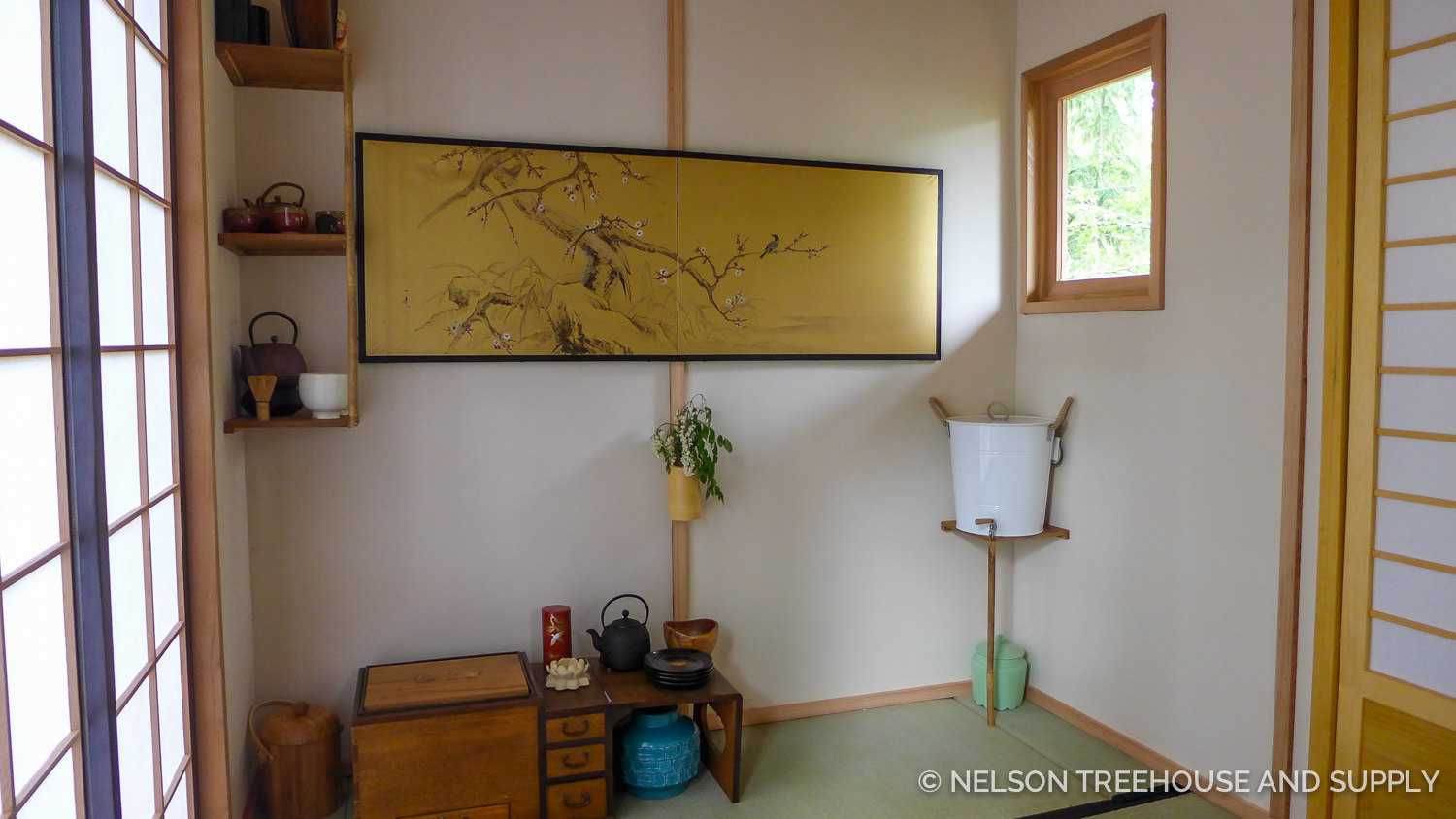 The space is the perfect size for a calming, intimate teahouse.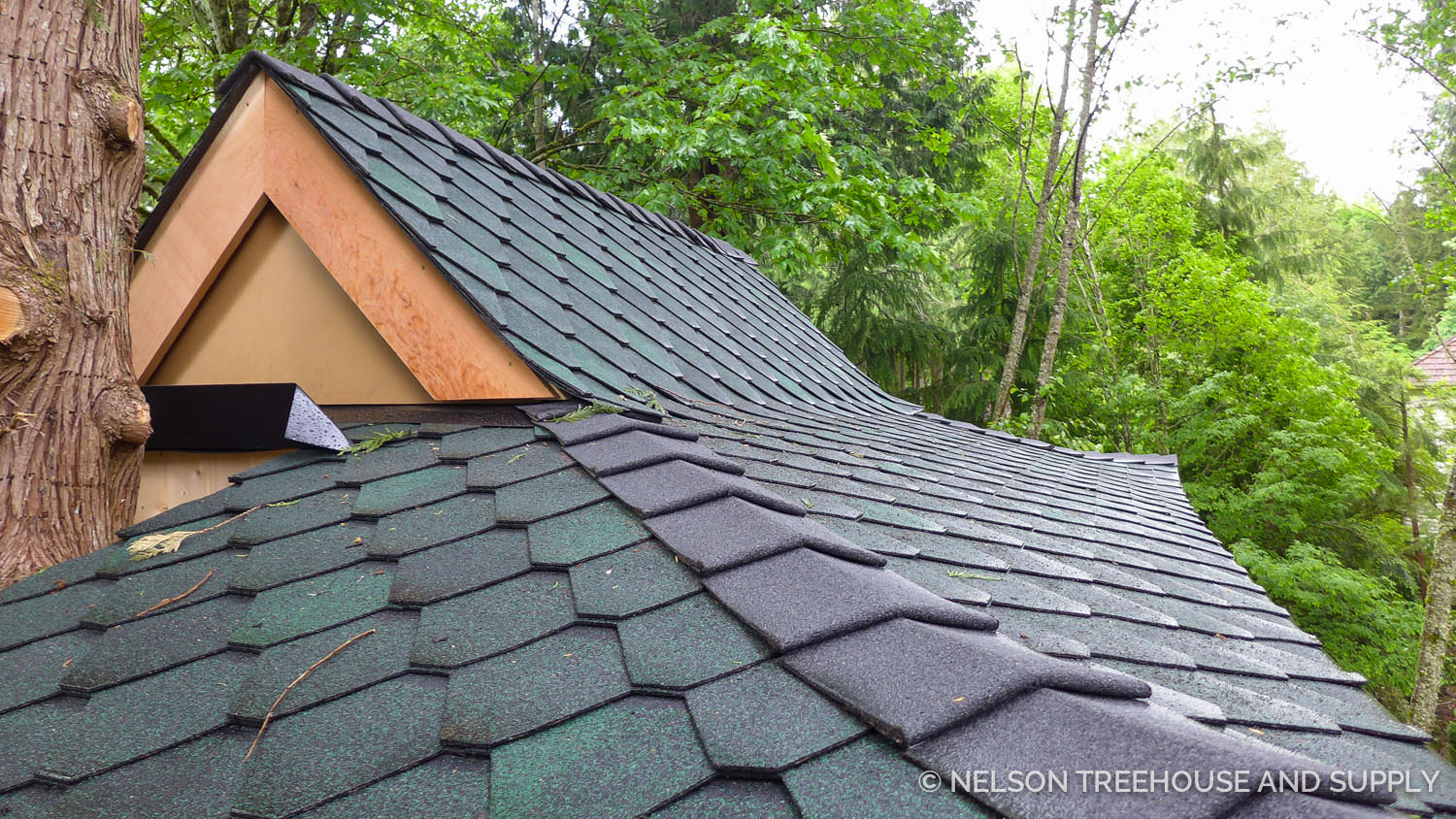 Green "dragon-scale" shingles cover the roof.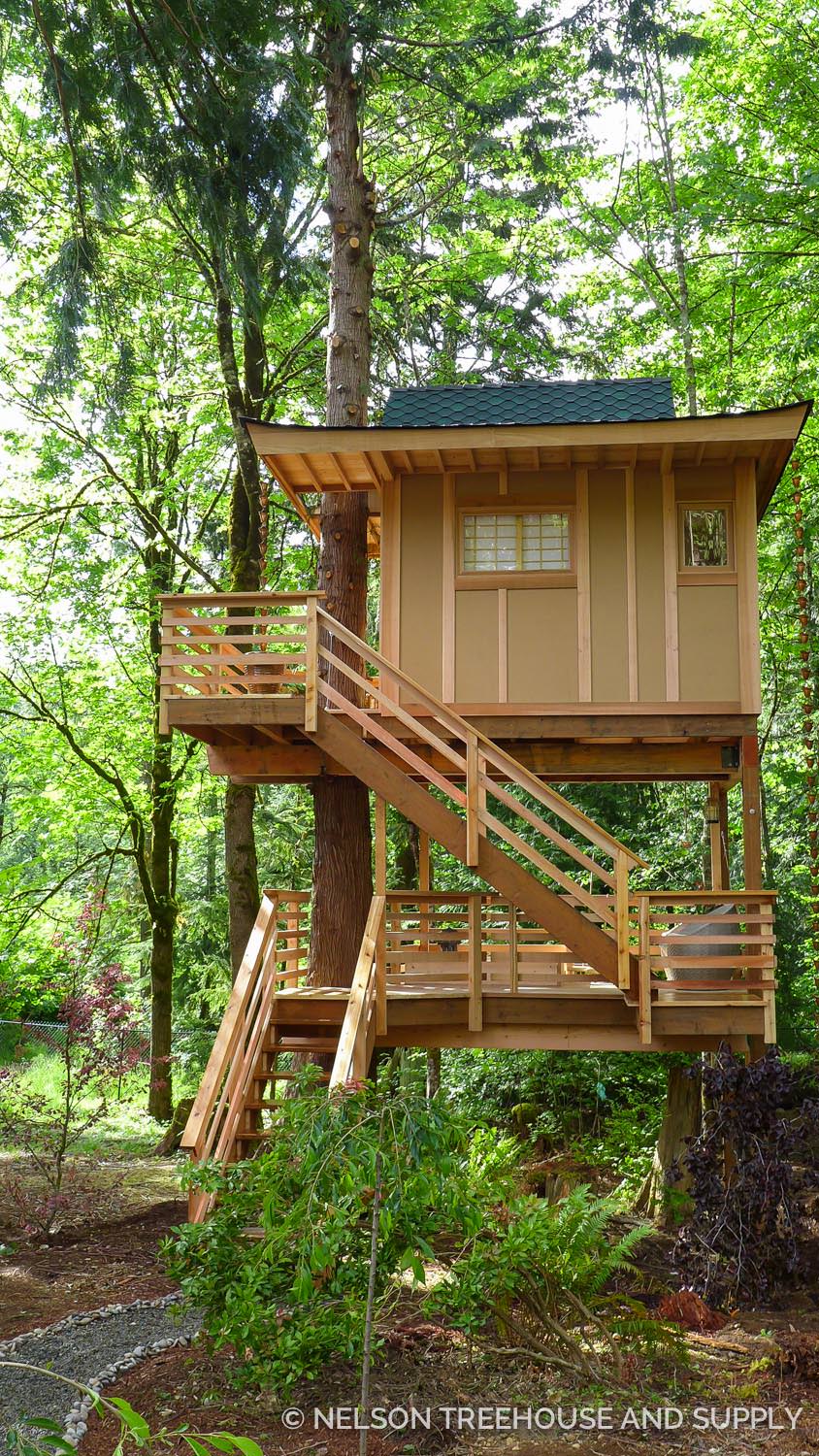 Thank you for a tranquil build, Jerry and Brandi! We wish you a lifetime of rejuvenation in your treetop teahouse.
Stay up-to-date on all things treehouse by following us on Instagram and Facebook and subscribing to our mailing list.
To the trees!