What do 5,500 pounds of steel, a lotus flower, and nine heavy-limb TABs have to do with our next treehouse at Treehouse Utopia? They all went into the design and construction of the steel substructure for Bibliotheque, the third rentable treehouse at our coming retreat in Texas Hill Country. Treehouse Utopia will open this summer and is the outcome of a partnership between Pete Nelson and Laurel Waters, chef and owner of the renowned Laurel Tree Restaurant.
In the video below, project manager Scott Atkins explains the design inspiration and engineering for Bibliotheque's prodigious platform. Then, we take you onsite with our crew to learn about the build process. Join our site lead, Mike Reynolds, and carpenters Travis Moose and Geoff Ayr as they show you what it took to bring this heavy metal substructure to the trees.
---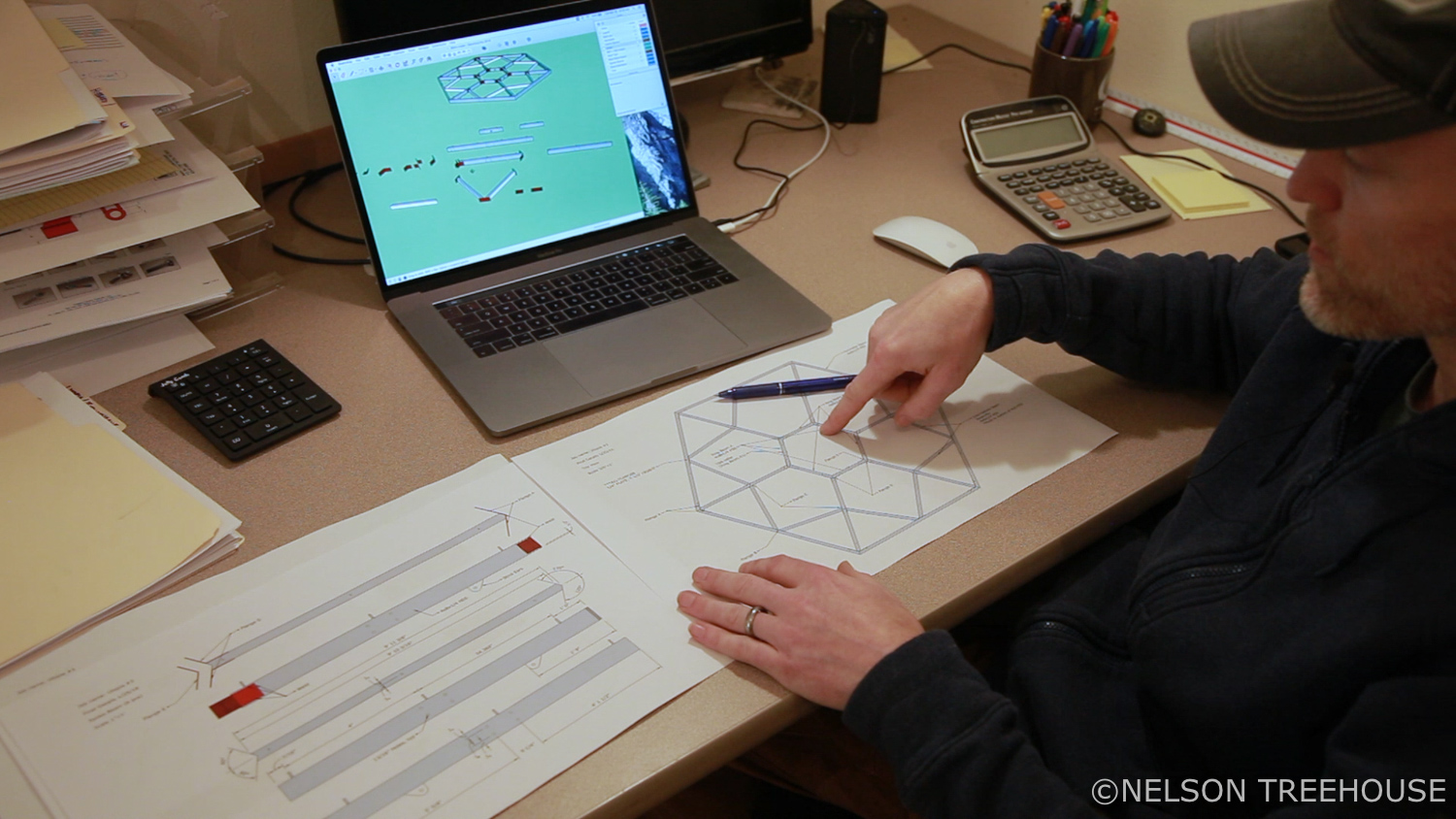 Scott explains that the hexagonal design for Bibliotheque's steel substructure was loosely based on the geometry of a lotus flower. The substructure is broken down into 36 distinct pieces, all of which coalesce around a single cypress tree to form an ultra-strong foundation for the 400-square-foot treehouse.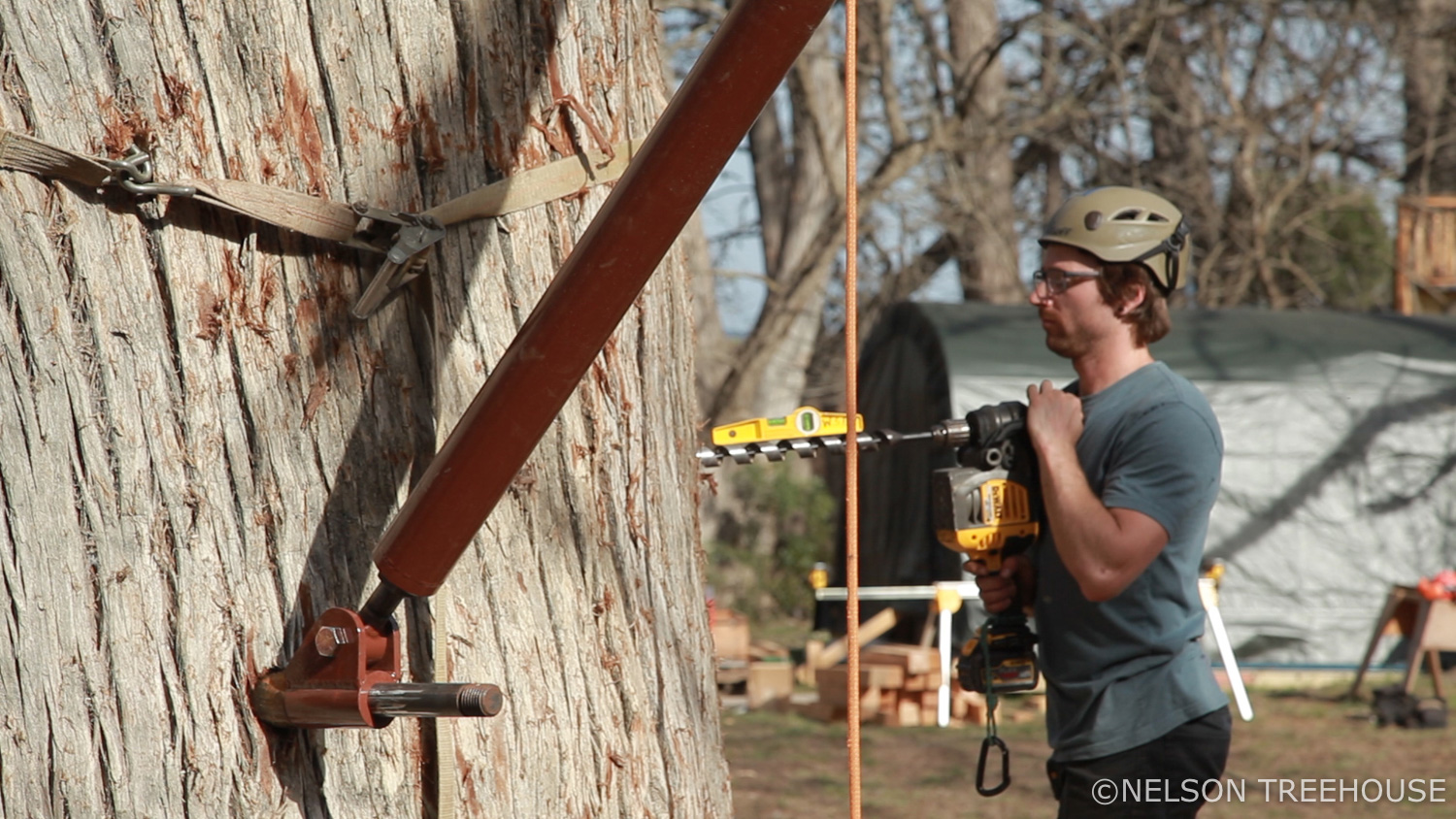 Geoff drills a hole to install one of our Heavy Limb Treehouse Attachment Bolts. There are a total of nine HL TABs that support the platform.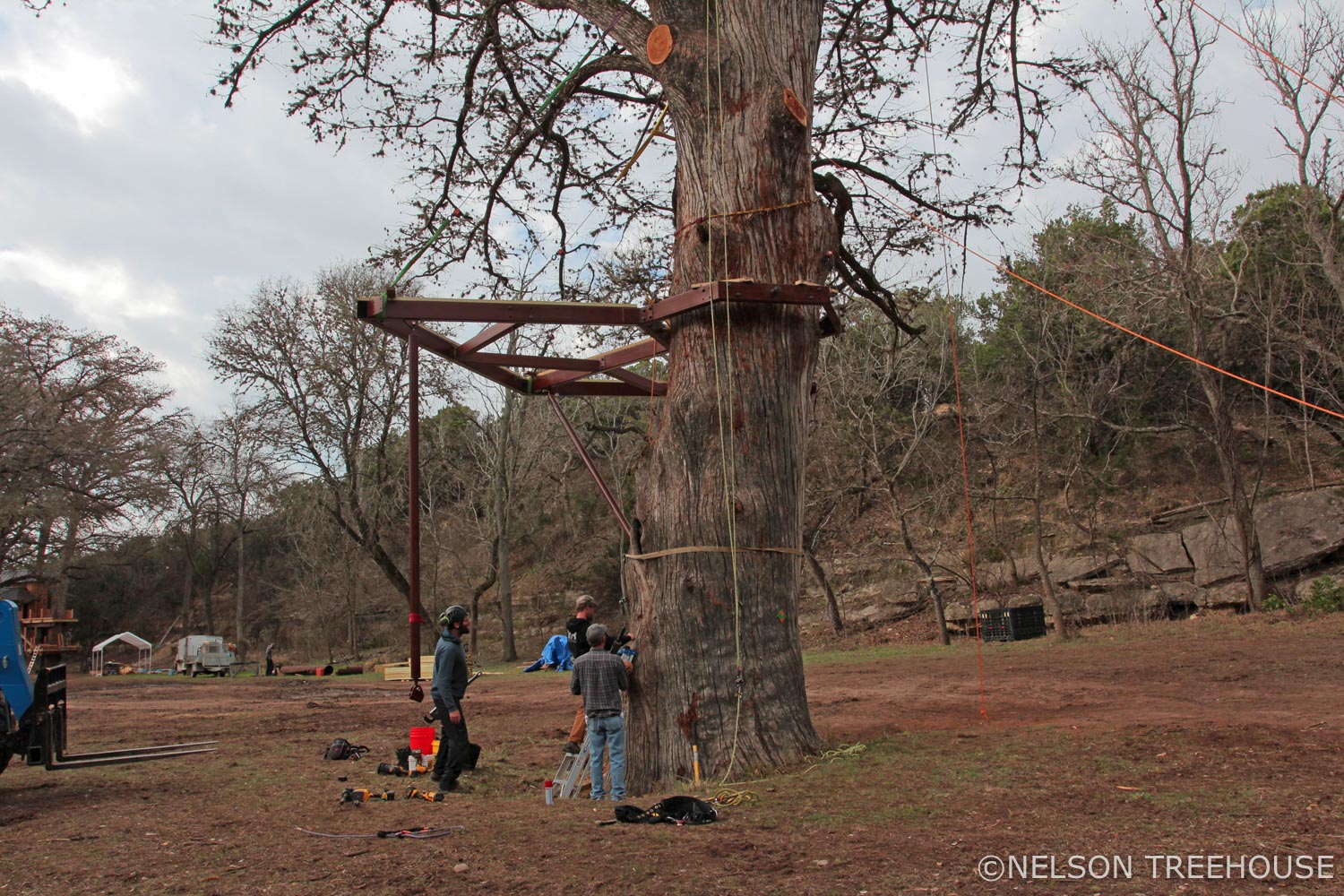 Six knee braces stabilize the platform. Knee braces are a common support system in single-tree designs and are a great alternative to using posts. They help minimize the ground footprint of the treehouse.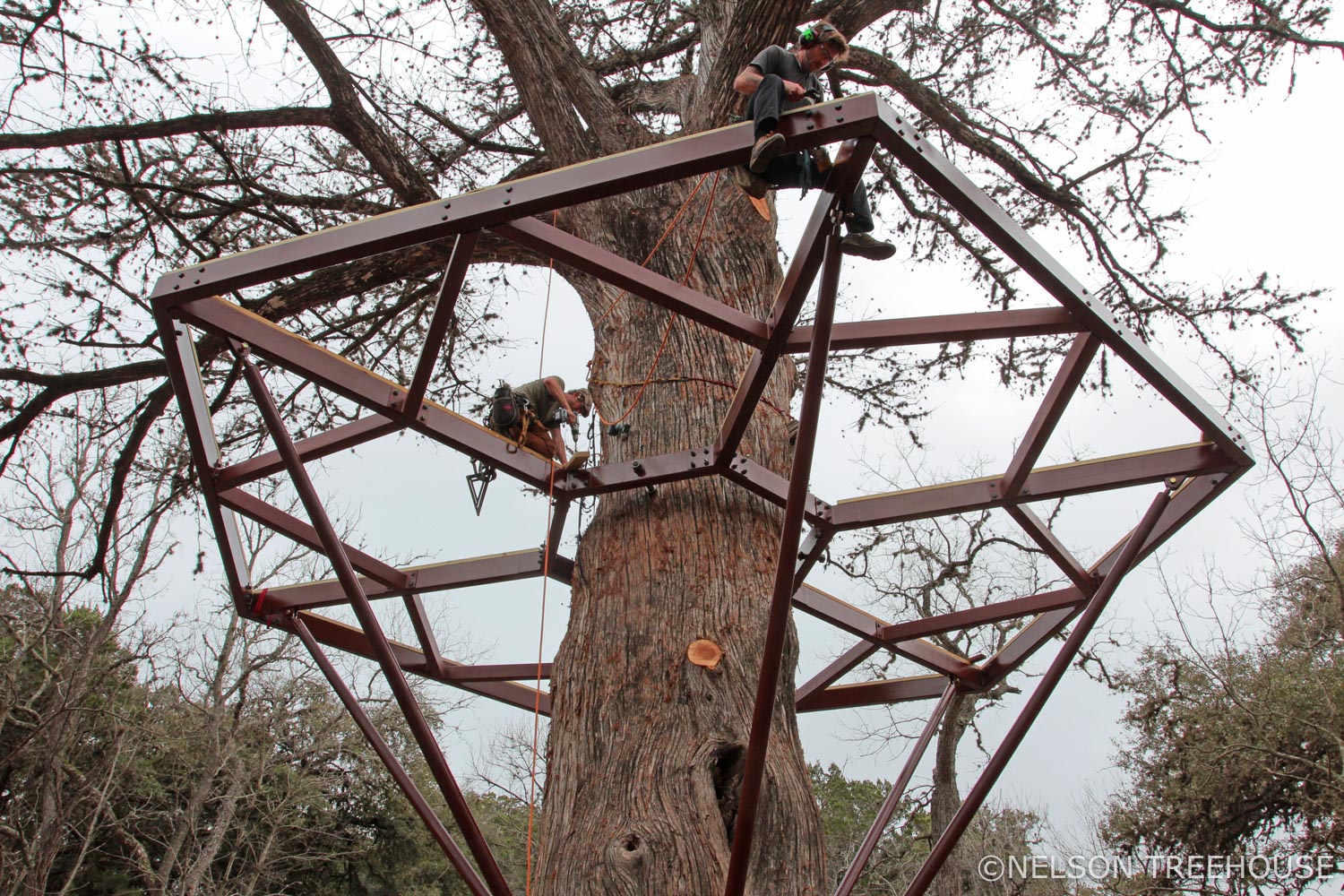 Our project managers strive to design artful platforms that complement the treehouses they support. Guests can enjoy viewing Bibliotheque from below—the underbelly is equally as beautiful as the structure.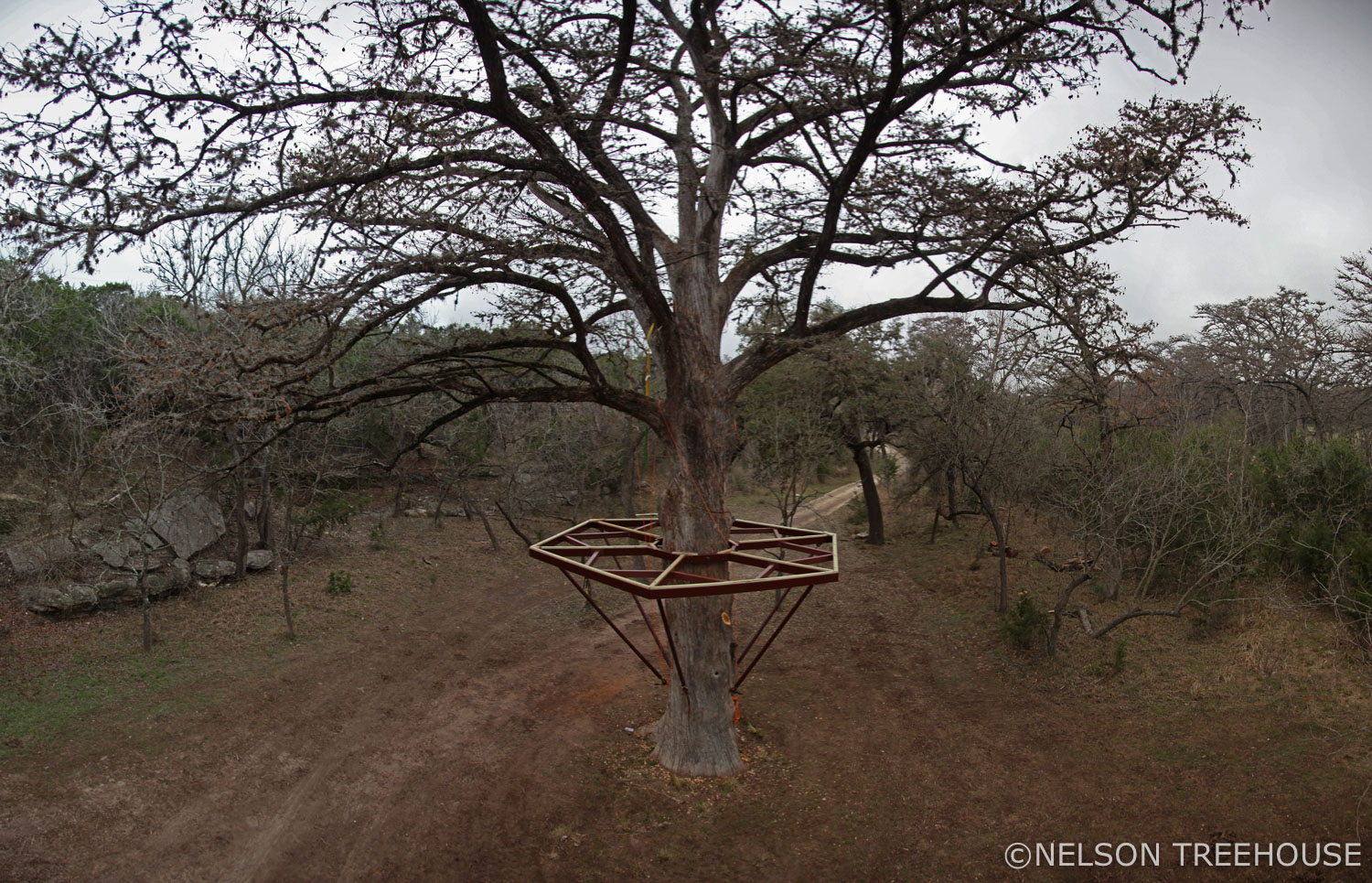 Using a lotus flower as design inspiration fits perfectly with this treehouse—the organic quality makes it look like the structure is blossoming around the tree.
---
We hope you've enjoyed exploring the design and build process behind Bibliotheque!
Stay tuned for more updates on Treehouse Utopia, including information on reservations once the retreat opens this summer.
Visit treehouseutopia.com to learn more about booking an overnight stay for two in the trees.
To the trees!