Ann and Marc dreamed of building a treehouse to host generations of their family's laughter and love. Pete was honored to help create this special place, and was inspired by Ann and Marc's commitment to bringing their family together to play and dream on the bank of the Frio River. It was such a treat to build for this kind and loving couple!
Built on the bank of the Frio River in Leakey, Texas, this beauty boasts the longest bridge Nelson Treehouse has ever included in a treehouse. One hundred and fifty feet of steel and wood winds between the bluff (where Ann and Marc's house is located) to the front door of the treehouse, providing convenient and safe passage over the rocky bank.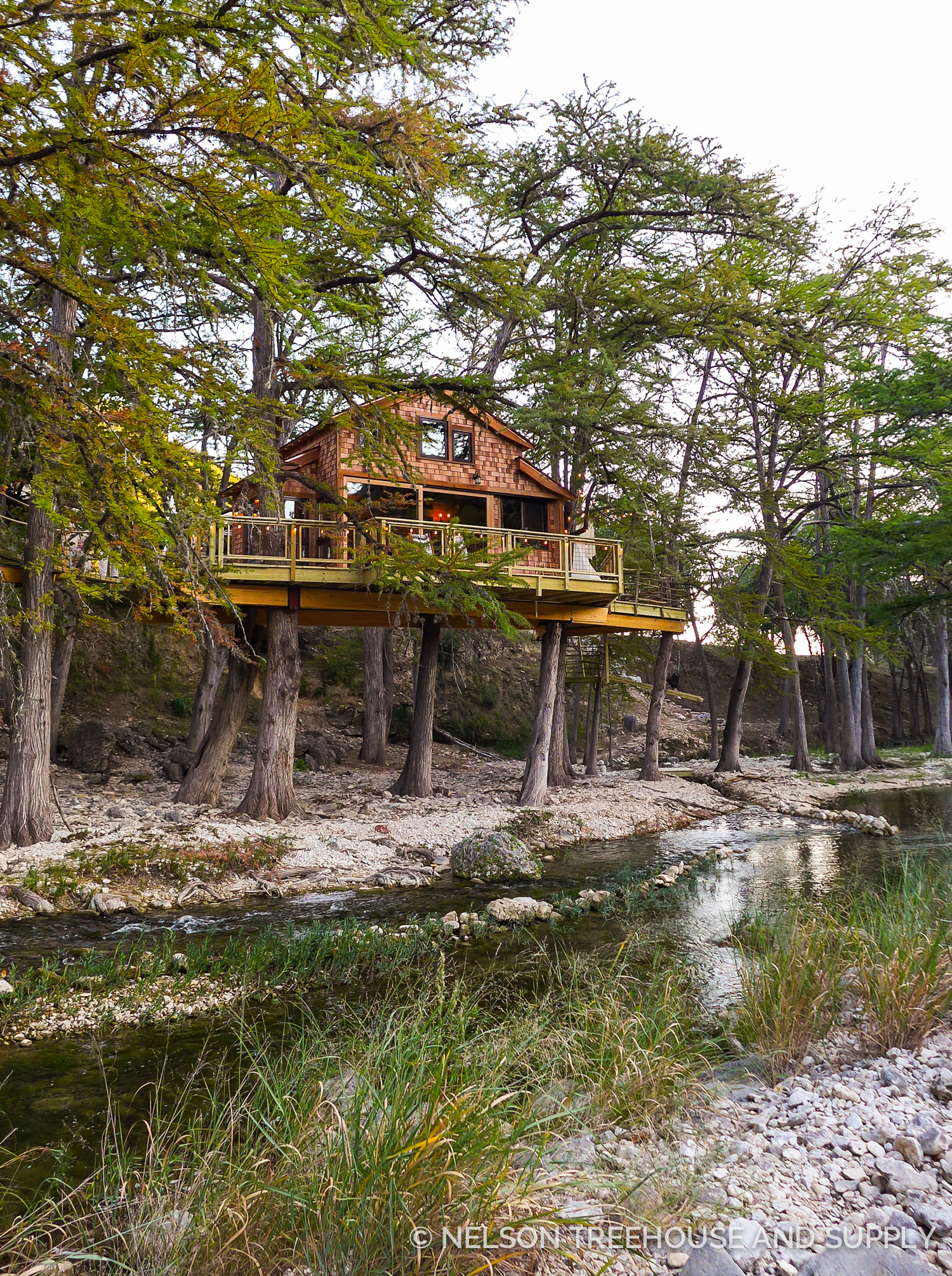 A grove of prodigious cypress trees hosts this masterpiece, which contains a master bedroom, bunkbed loft, living space, bathroom, and kitchenette. The many windows and sliding glass wall frame stunning views of the Frio River and surrounding Hill Country. Outside on the sprawling deck lies a tipi, ample hangout space, and two tiers of ladders that descend to the riverbank. This Texas-sized treehouse is the largest Pete has built to date!
The crew installed TABs and a hyperbolt to support the 520-square foot platform. A hyperbolt looks like an extra-long TAB and cuts all the way through the tree. In so doing, hyperbolts can securely sit in hollow trees.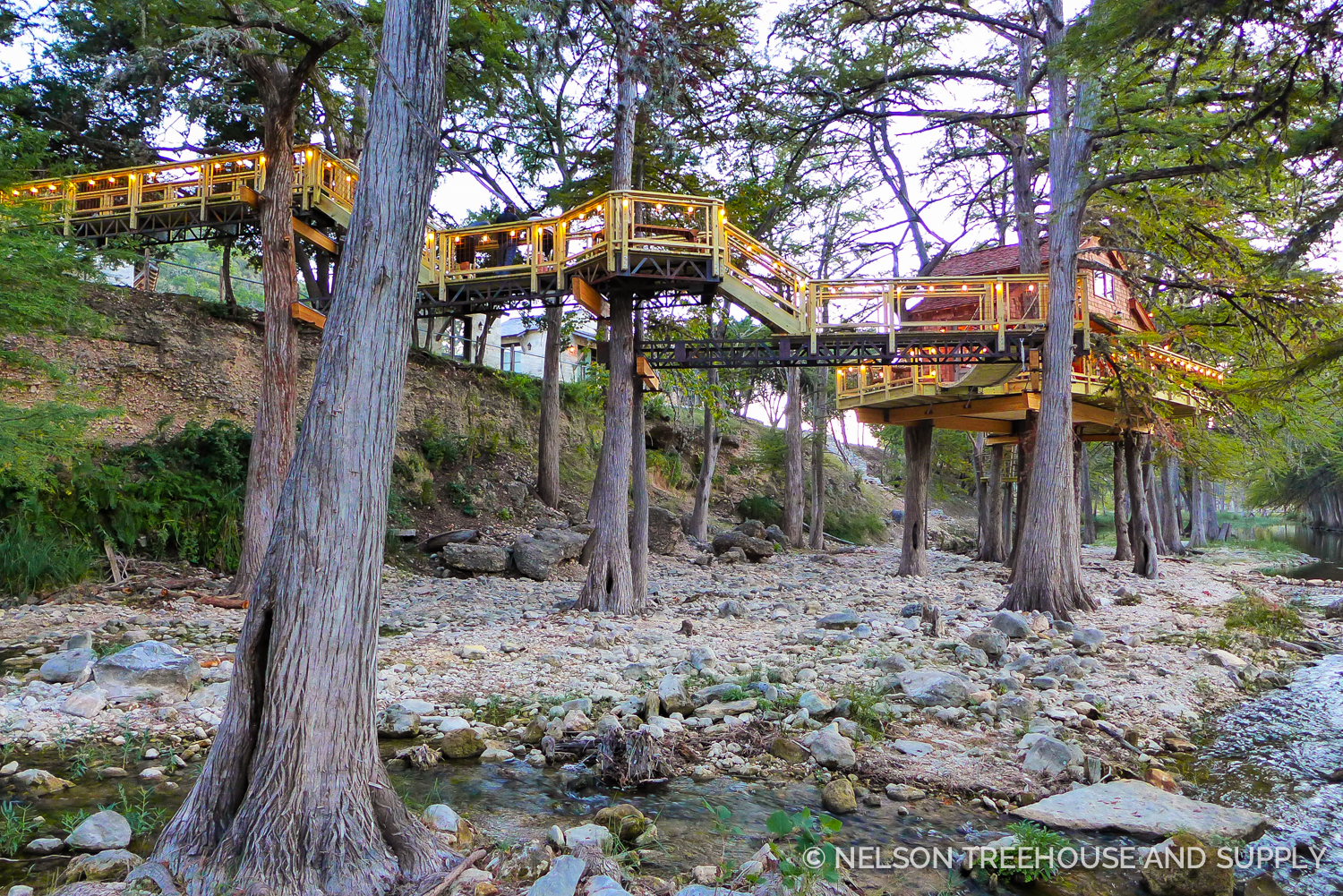 Our friends at Seattle Bridge built this beautiful behemoth of a bridge. Steel beams make it super strong, while the wooden walkway and railing blend with the rustic treehouse aesthetic.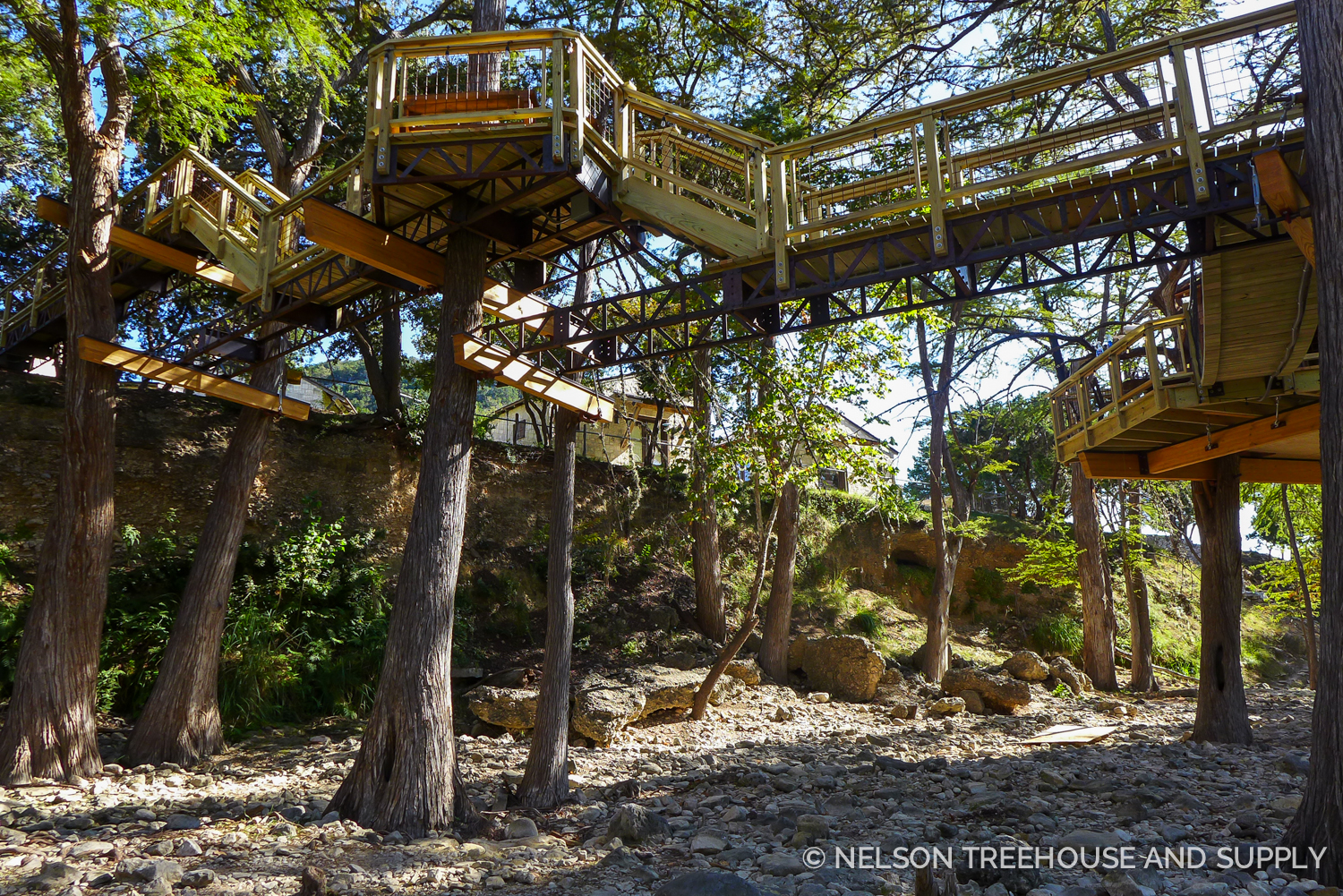 Check out that totally tree-supported bridge system! Oooh la la!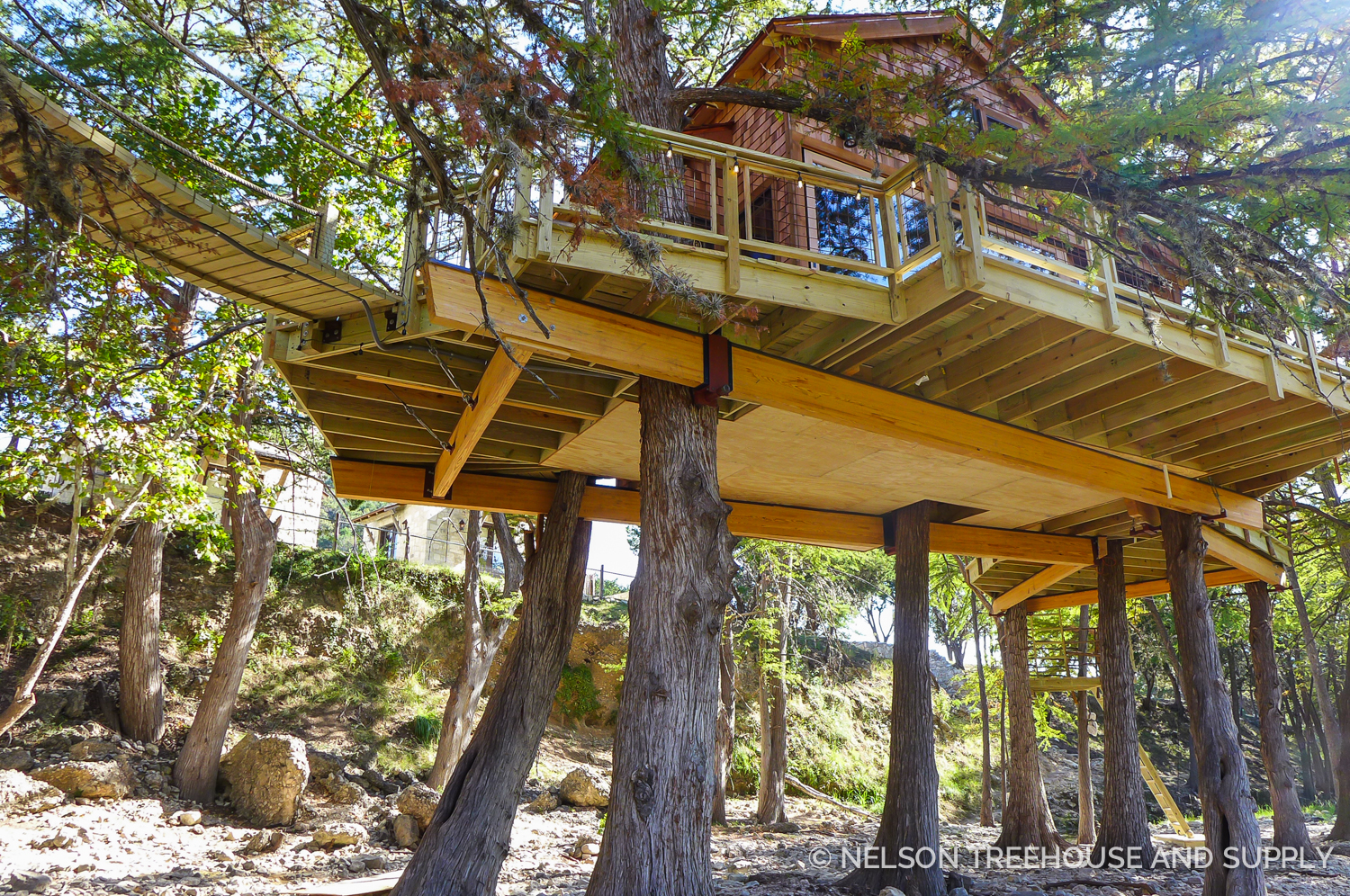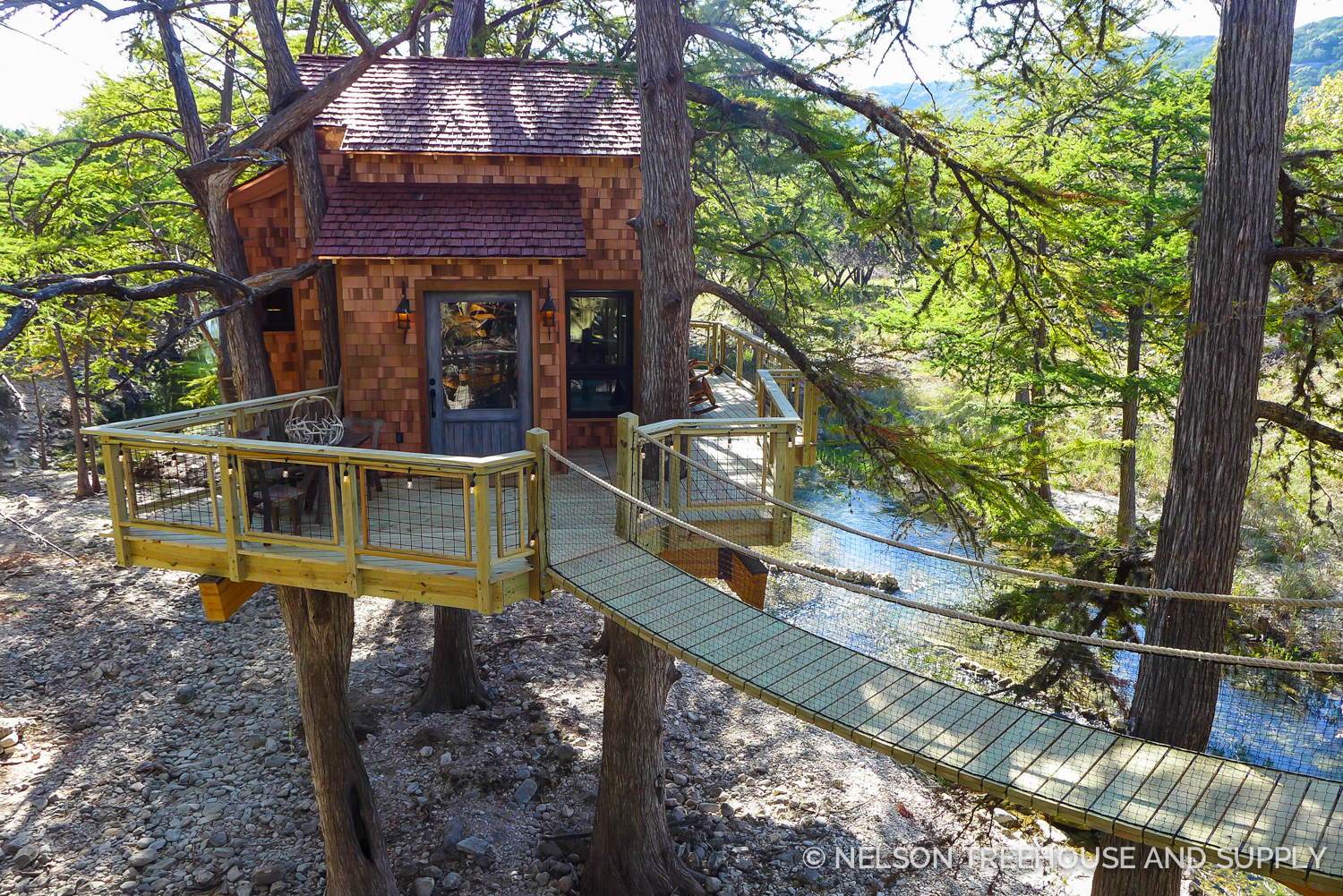 The last stretch to the treehouse front door is a bouncy cable bridge.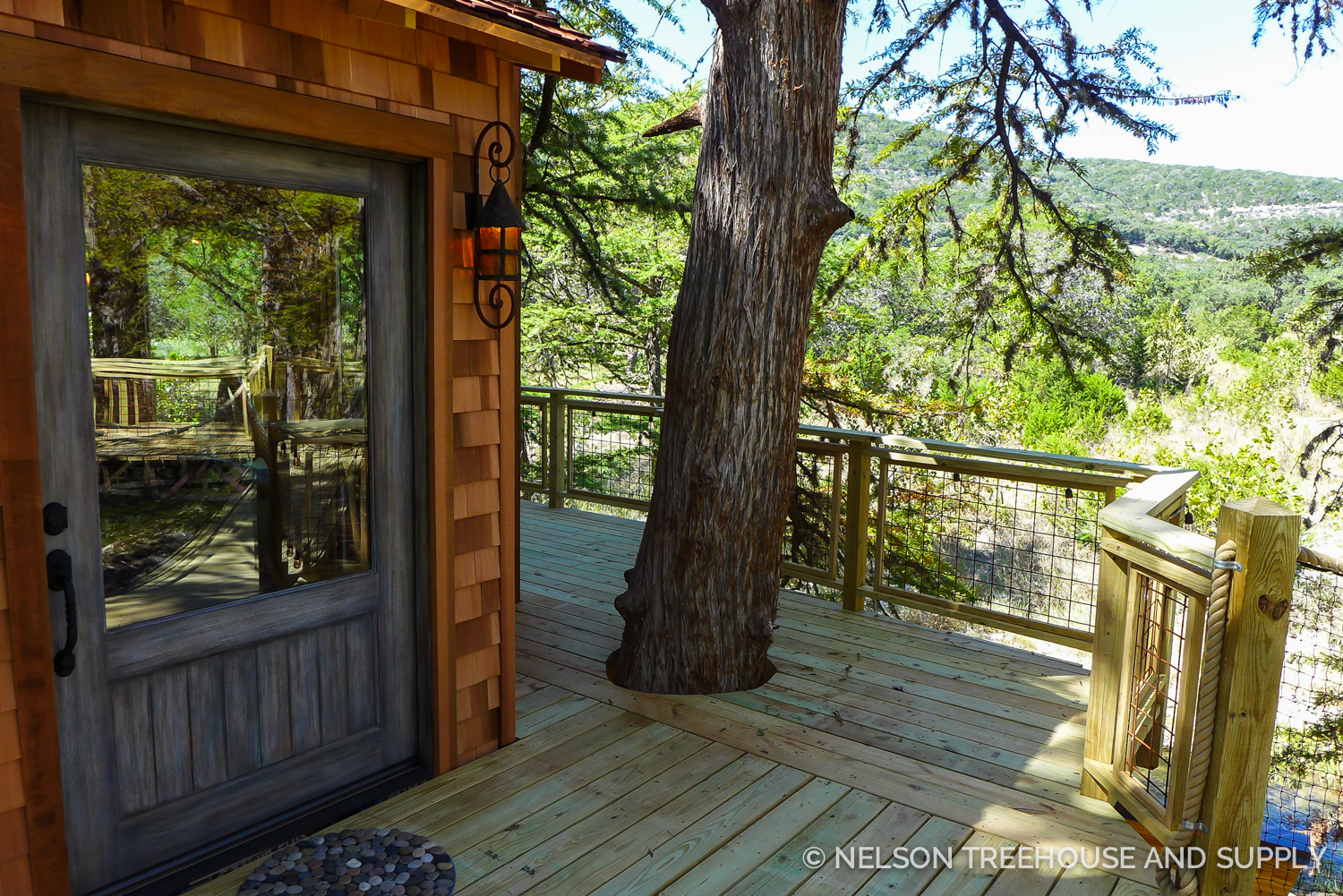 Classic Nelson Treehouse hog wire railing keeps the deck safe and secure without blocking those vast vistas.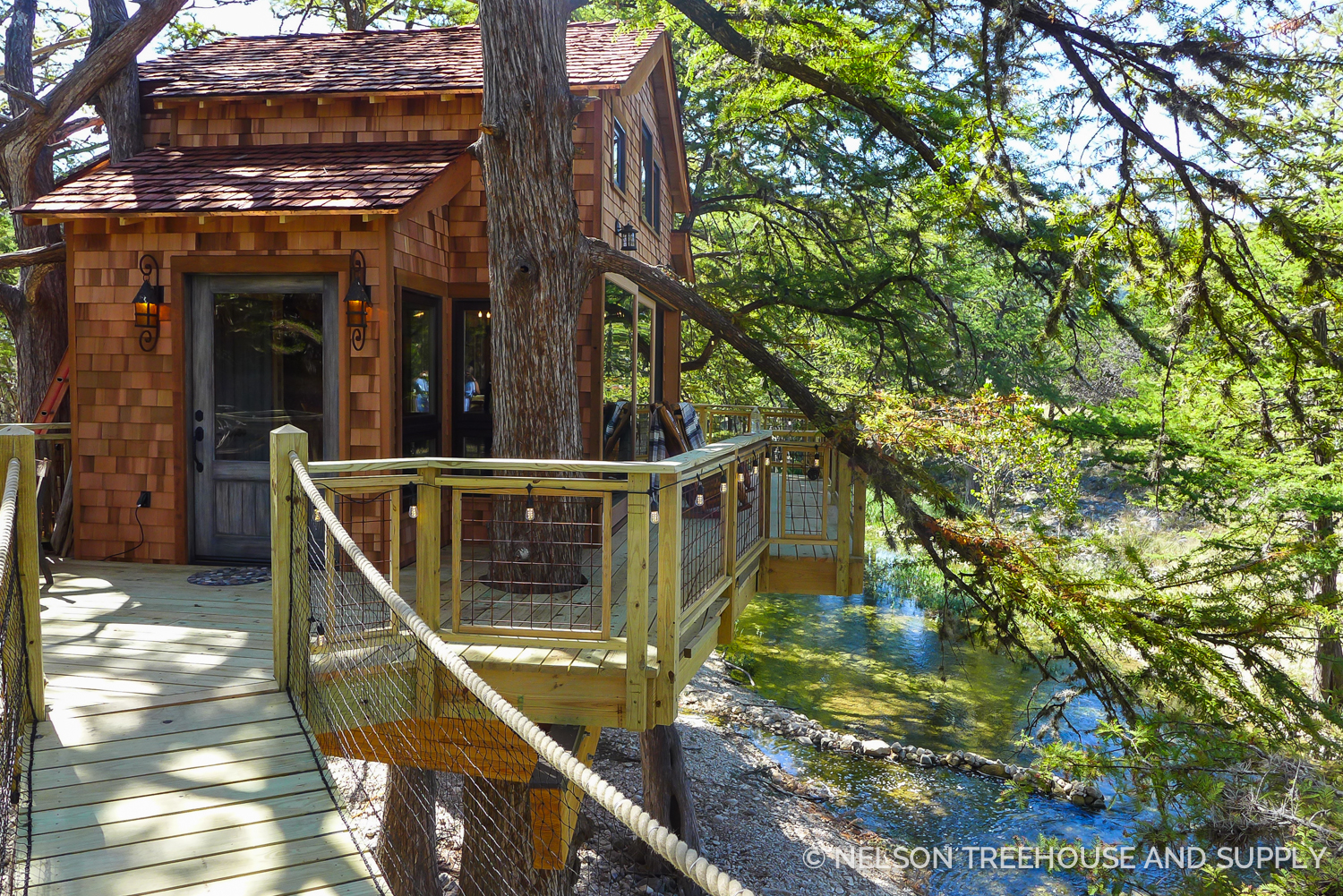 The crew built a gable wall above the sliding glass door on the side of the treehouse overlooking the river. This triangular wall fits snuggly under the slope of the roof and adds a classic charm to the facade.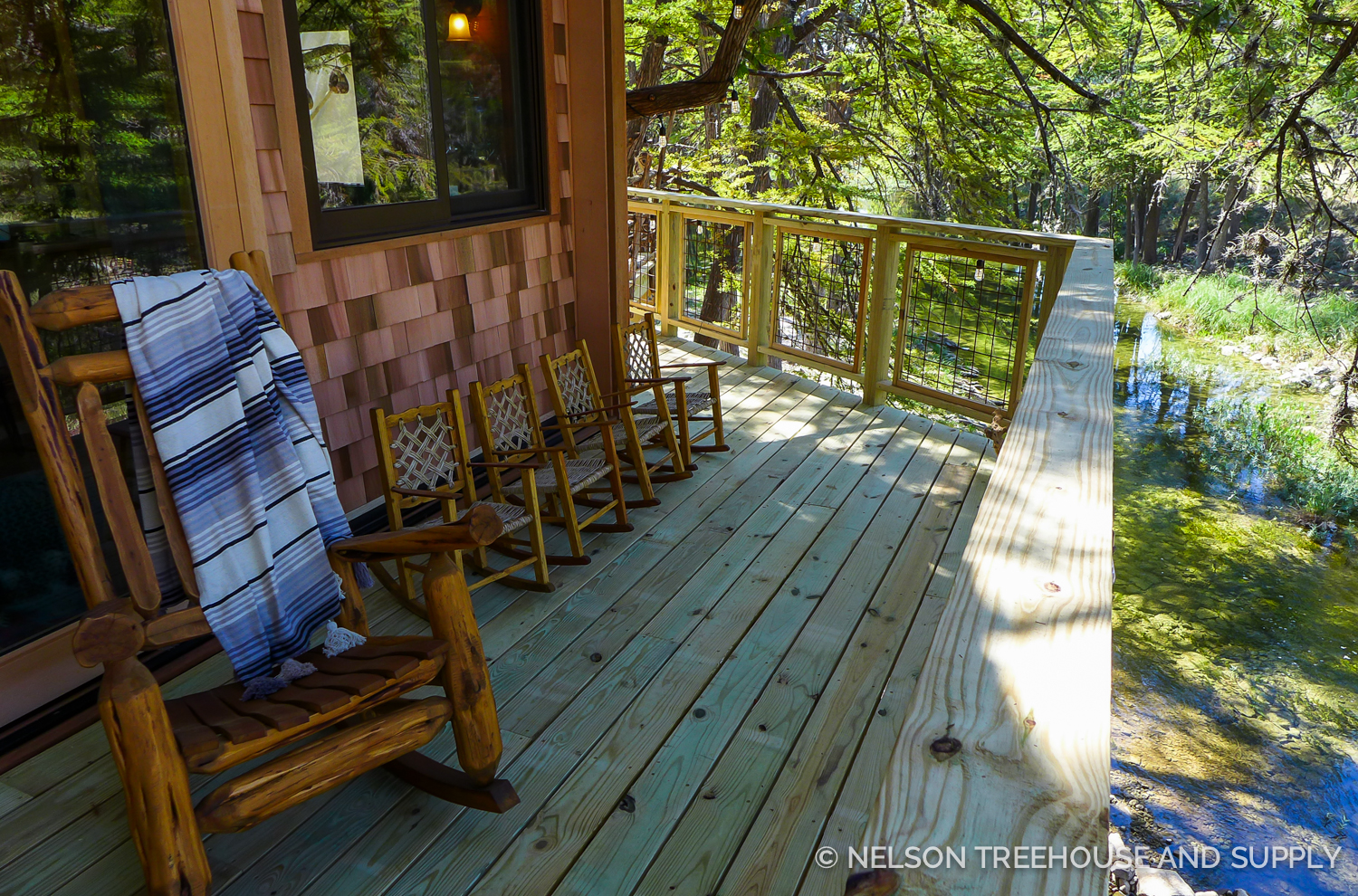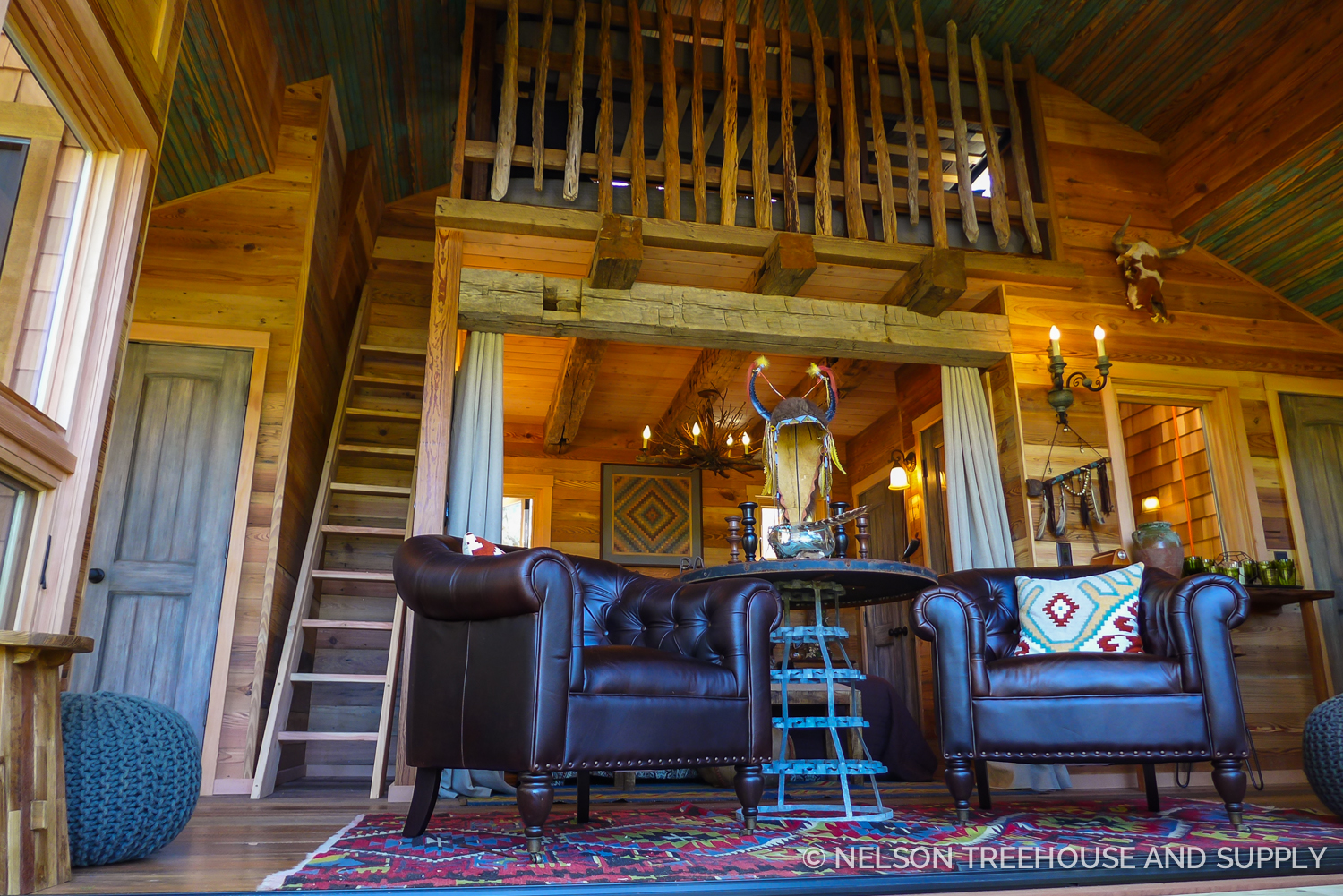 Inside, the crew installed lots of reclaimed wood paneling and reclaimed oak beams. This weathered wood gives a vintage vibe to the living space.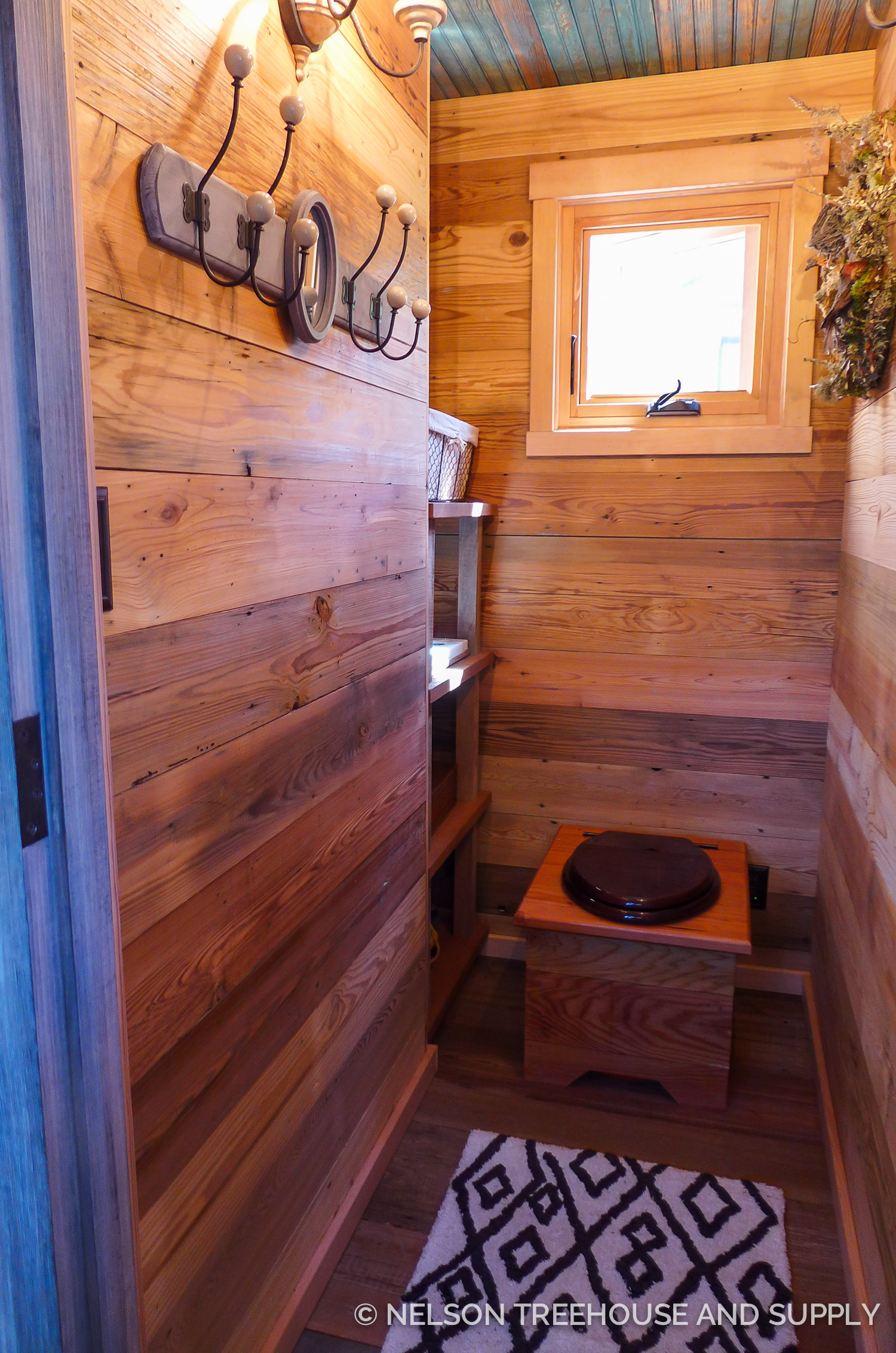 This cozy bathroom is outfitted with a bonafide composting toilet.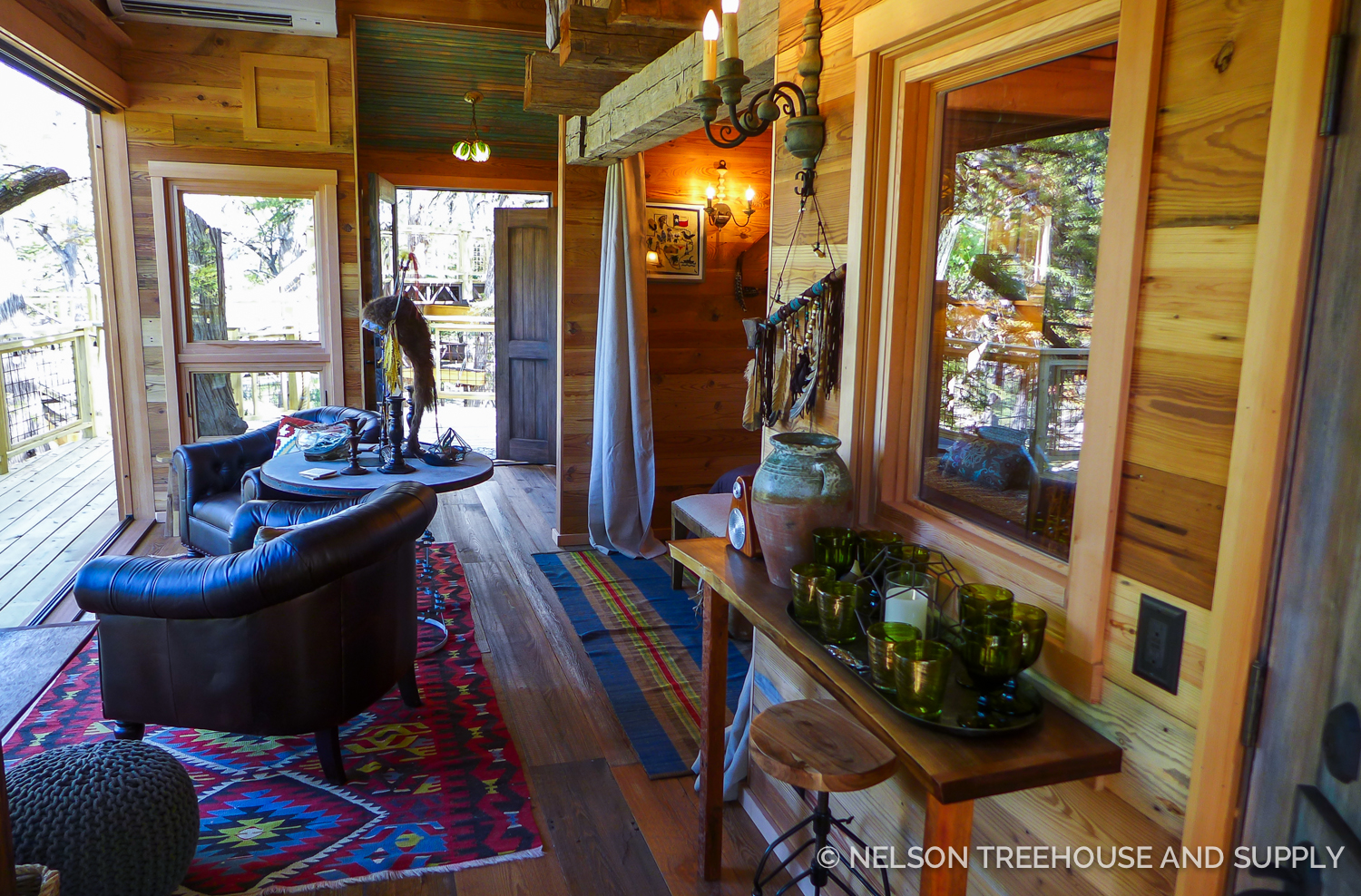 Ann and Marc admire Native American artwork. They also have found and collected many arrowheads on their property.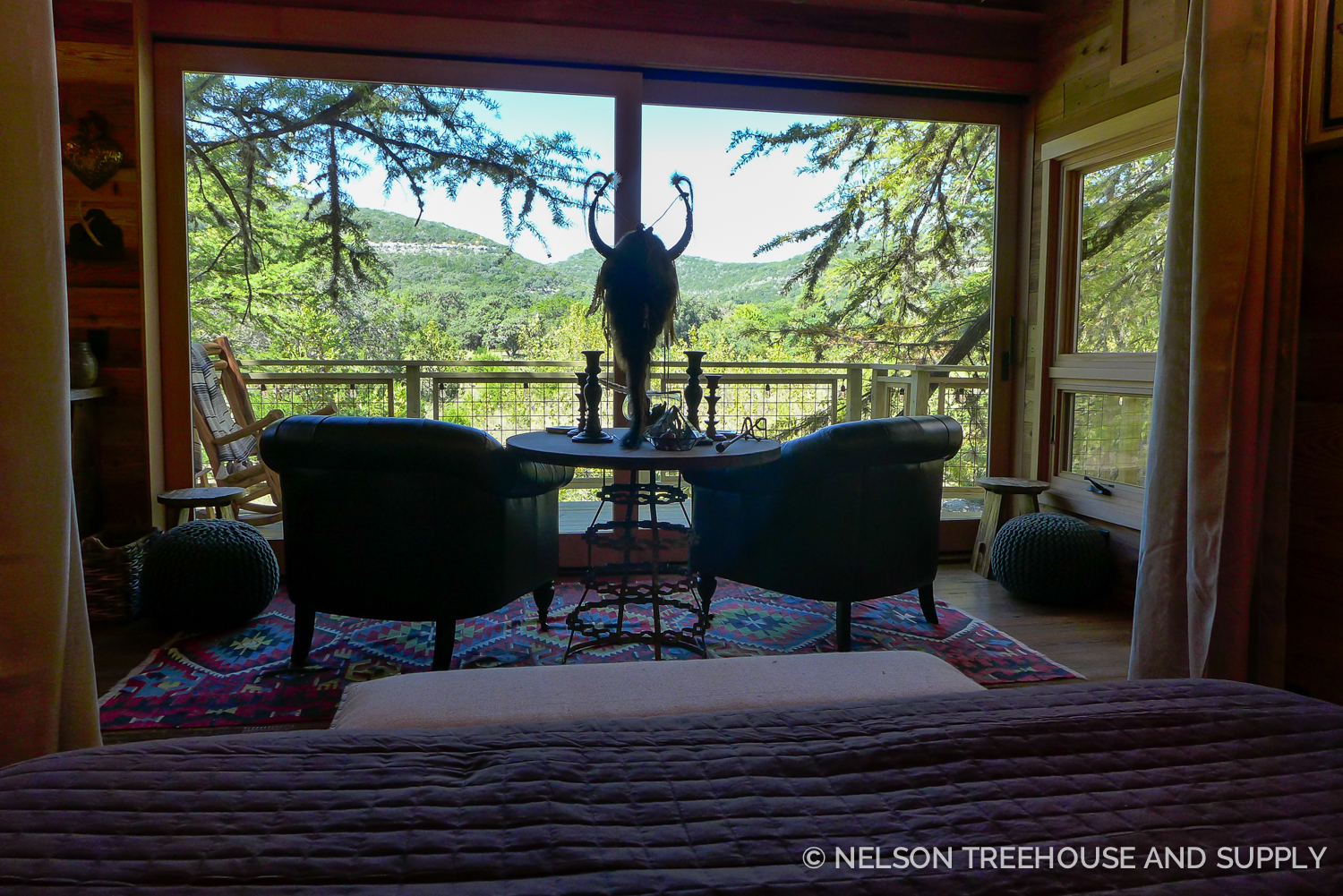 Wide sliding glass doors provide sweeping views of the Texas Hill Country.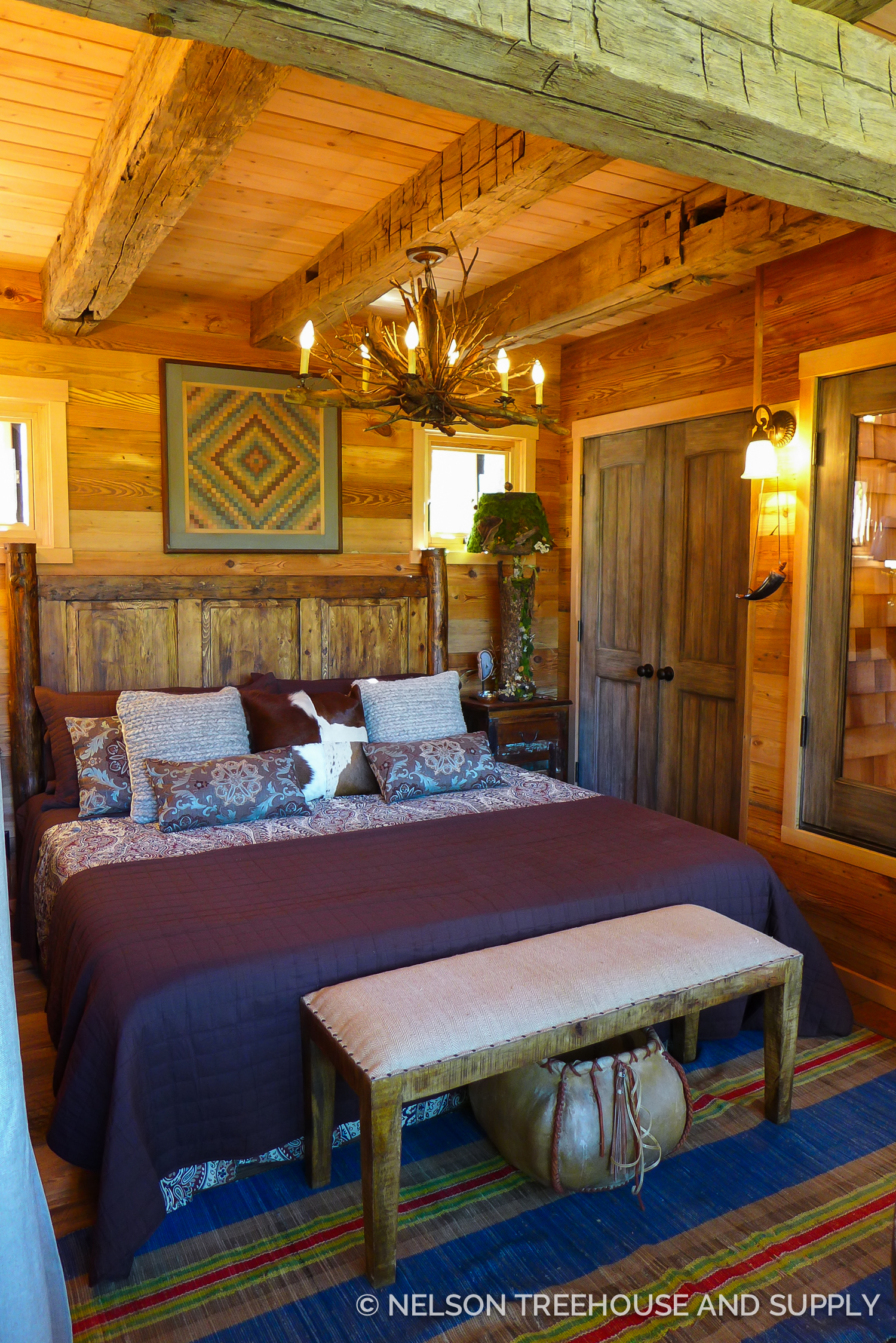 The window on the right edge of this photo frames a central cypress tree that supports the treehouse. Ann and Marc can look out this window when they wake up in this bedroom, and instantly be reminded that they're in the trees!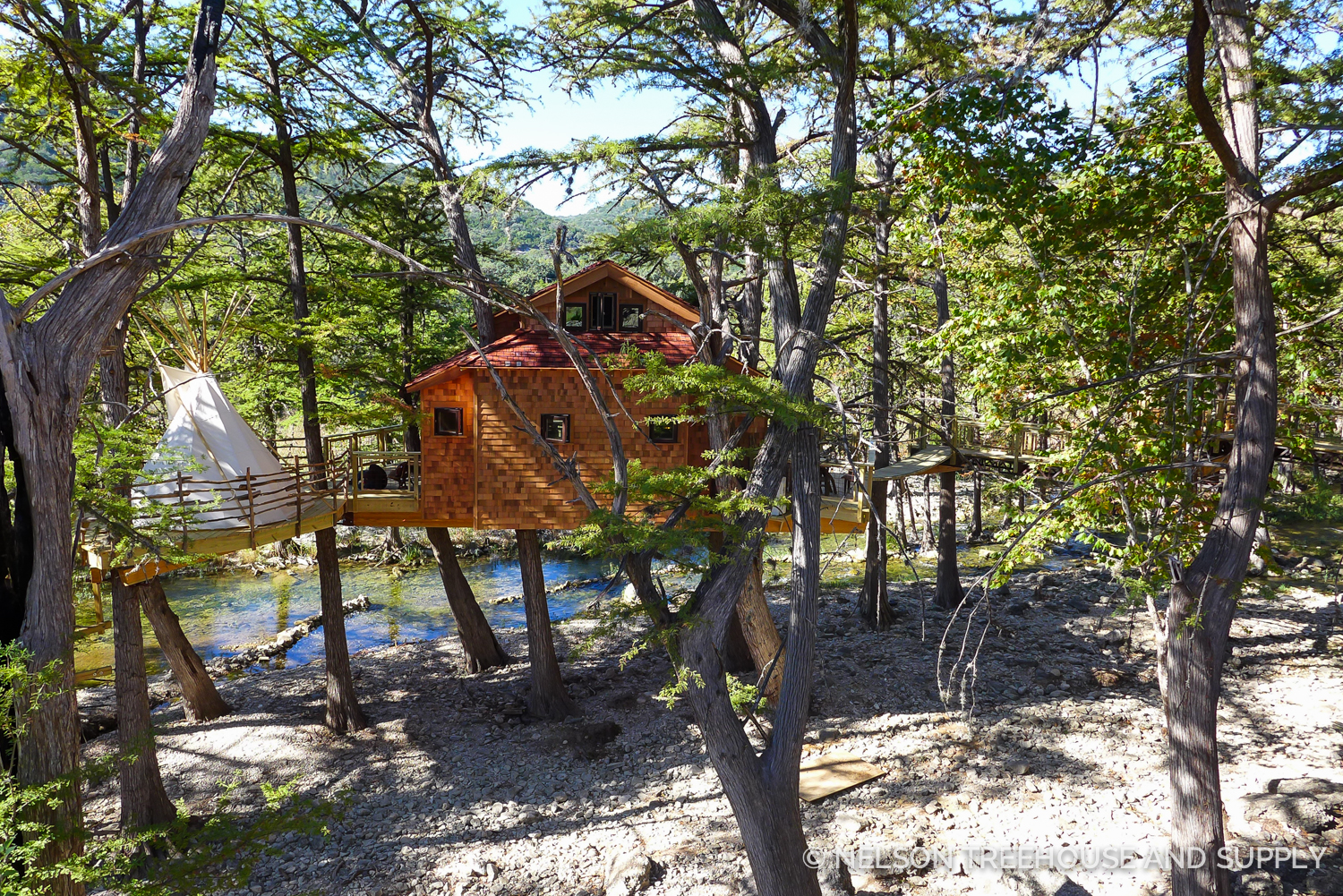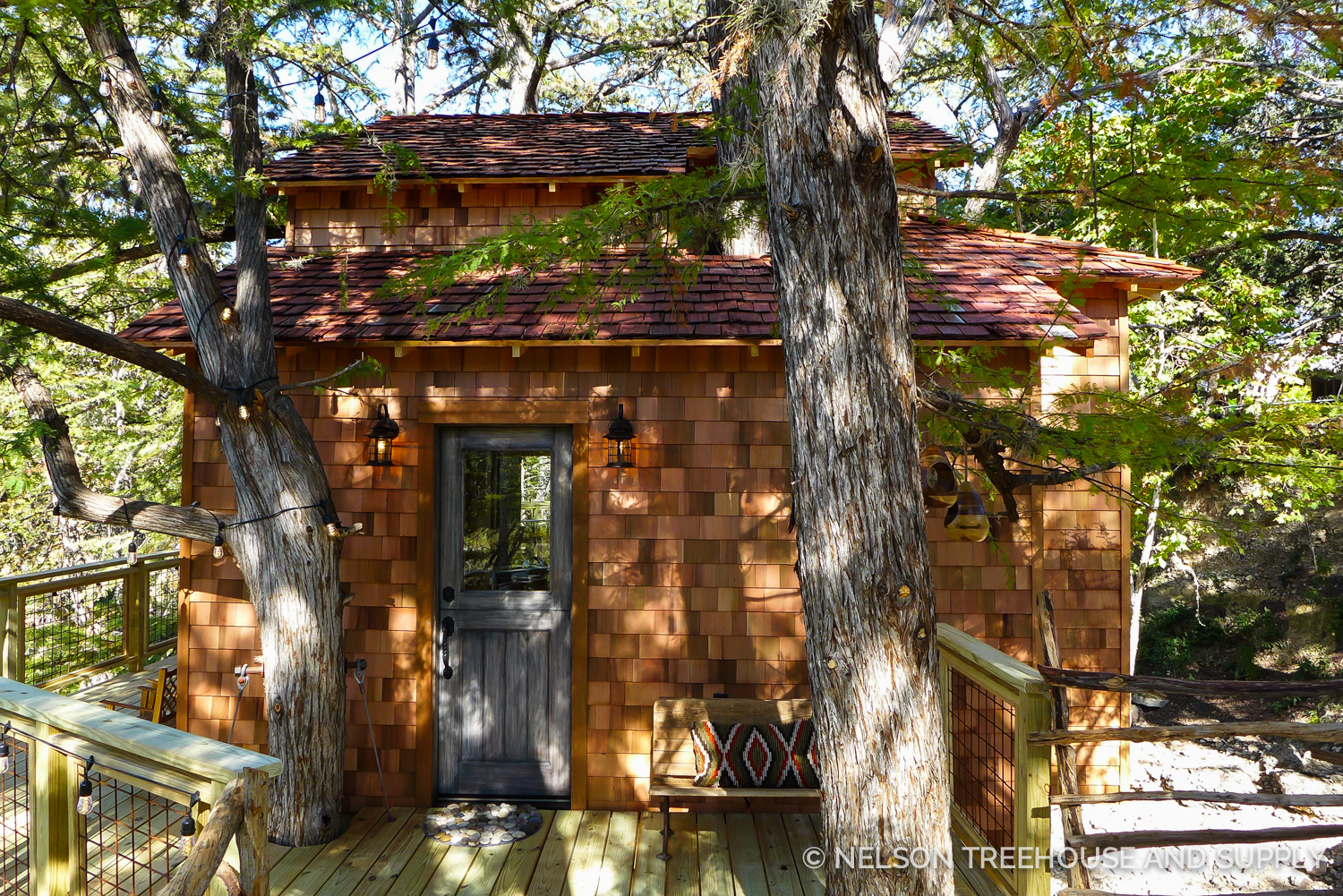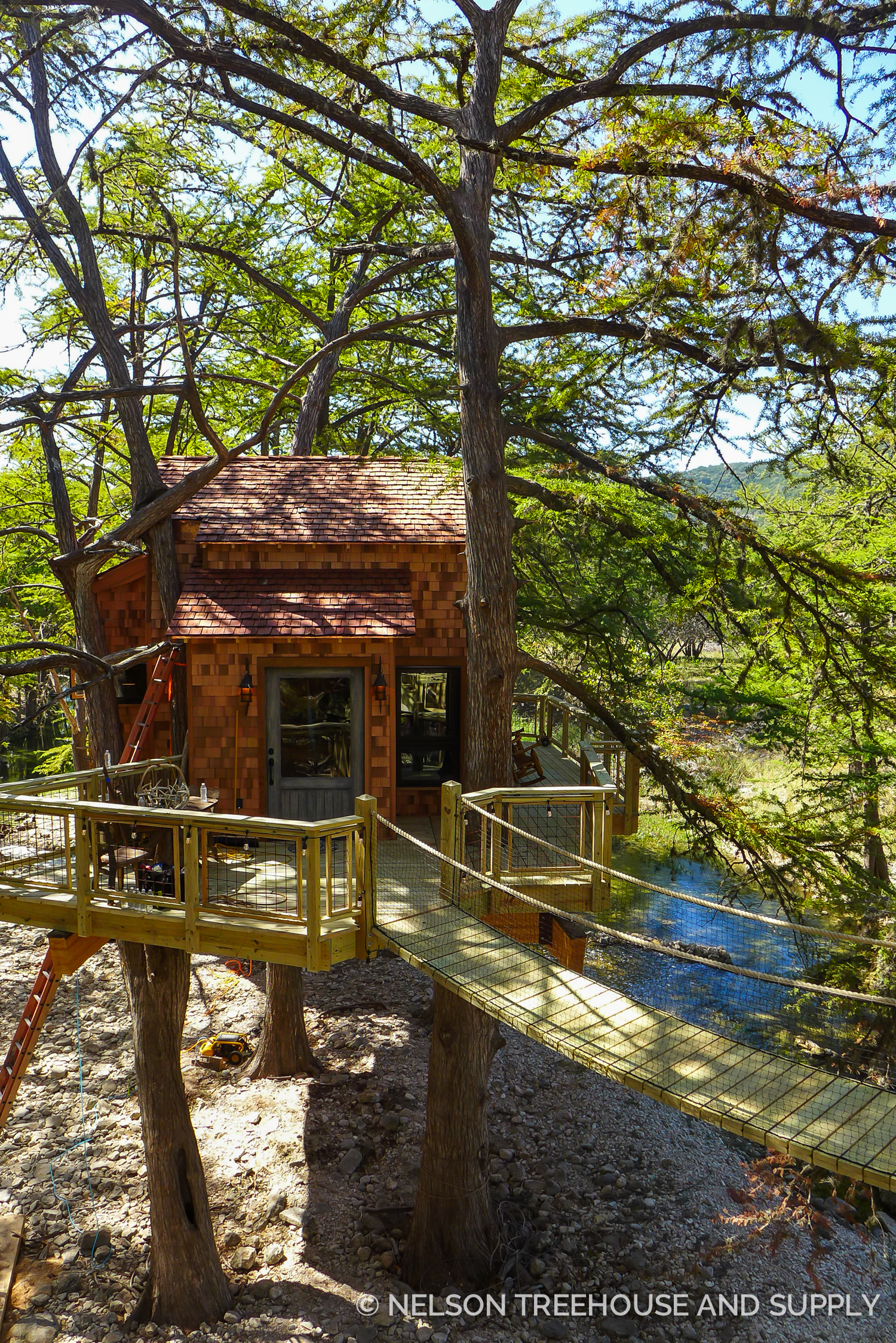 Pete collaborated with Texas treehouse builder Attie Jonker to create two levels of ladders leading down to the riverbank. Because the bank is prone to flooding, Pete and Attie decided to make the lower ladder retractable.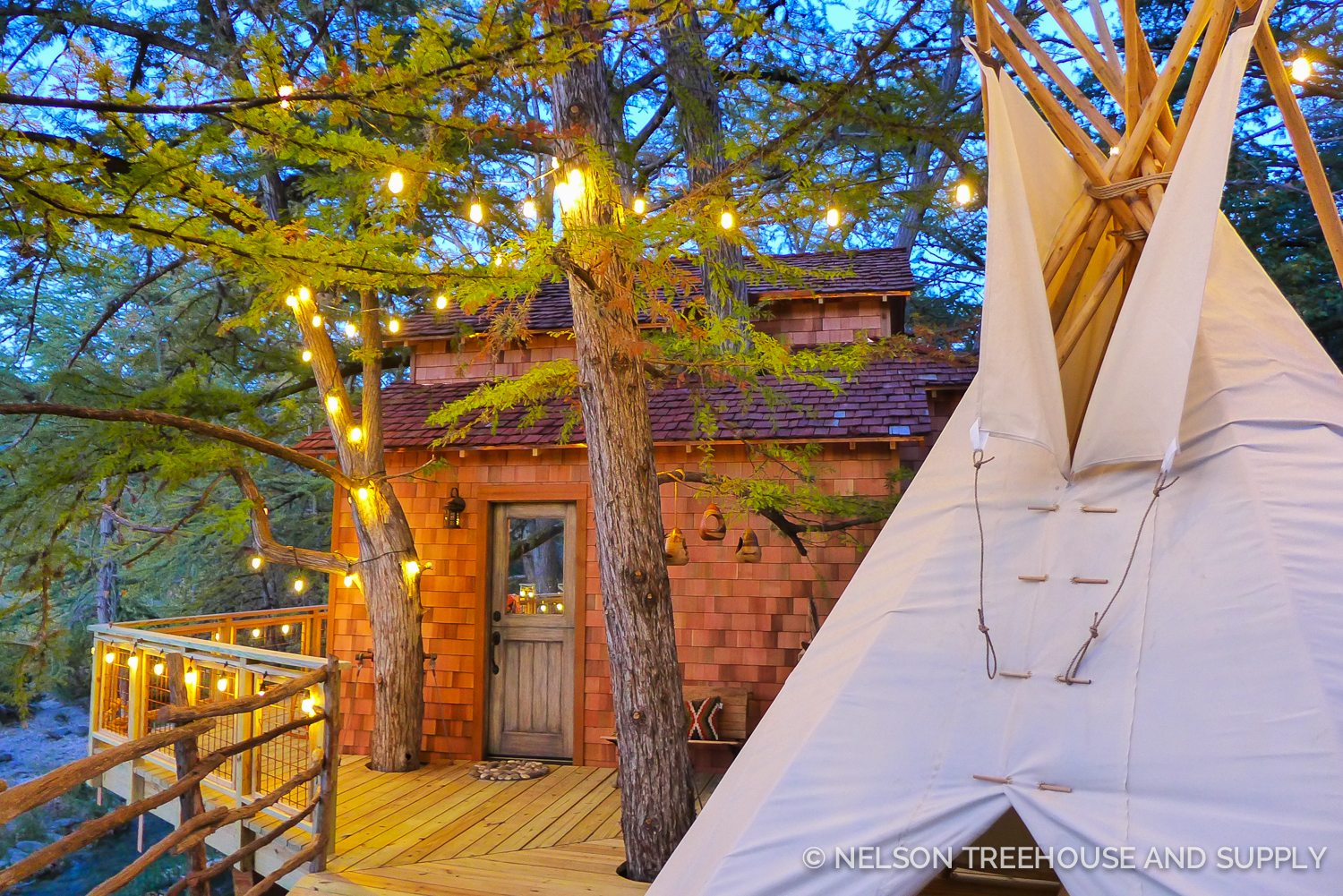 The Montana-based company Reliable Tent and Tipi hand-made this tipi and built it using traditional methods.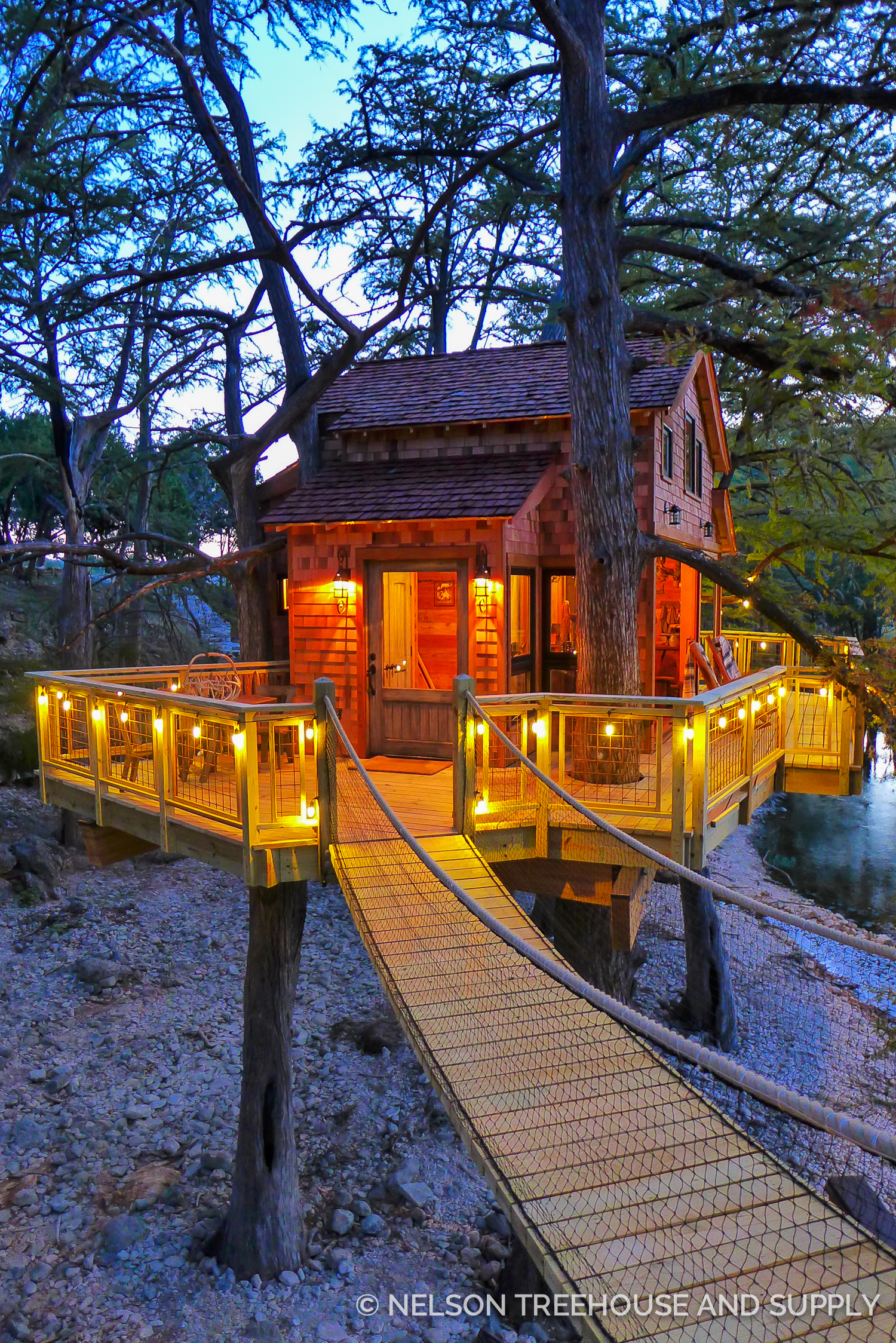 Softly glowing string lights accentuate the height and shape of this Texas-sized treehouse.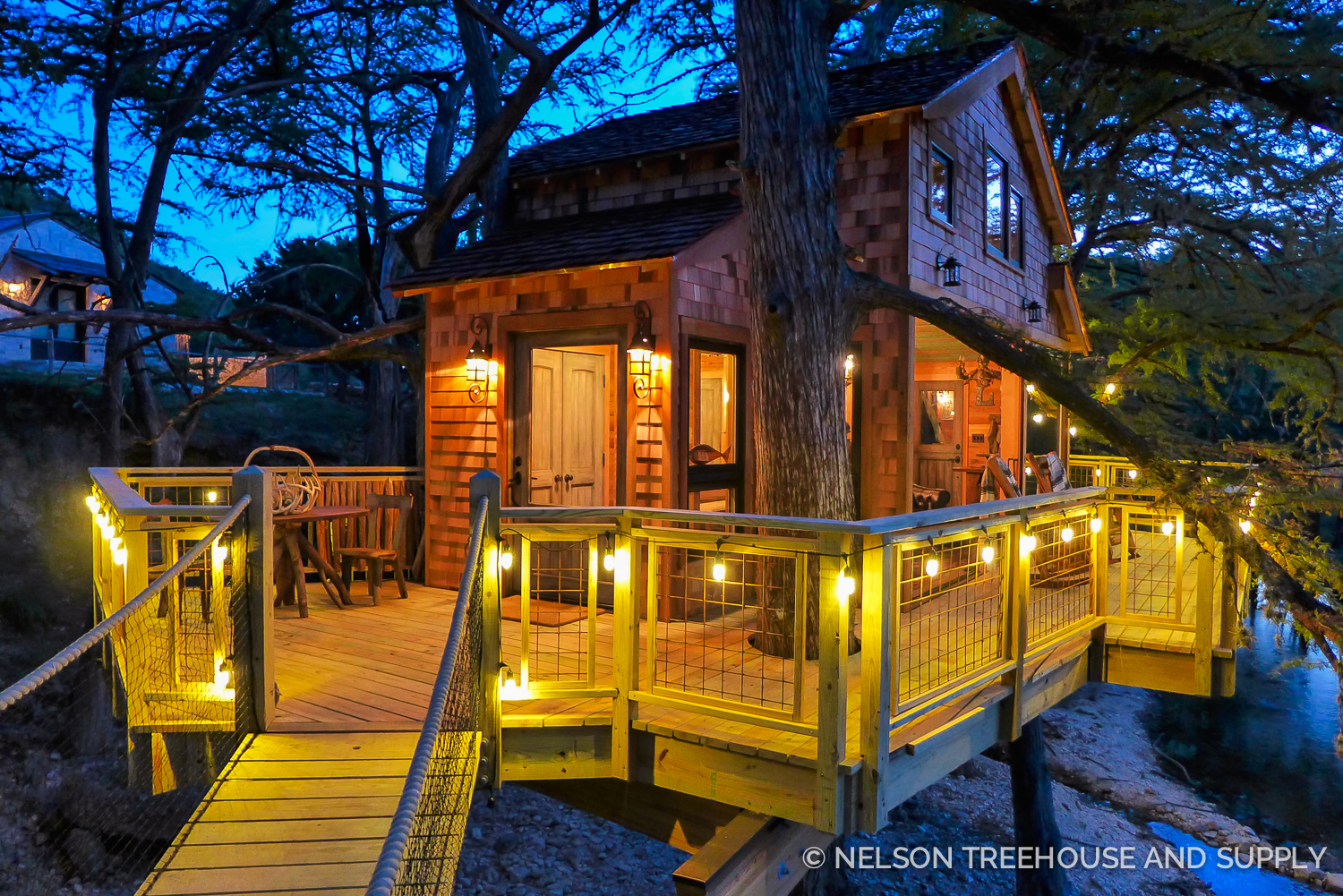 Meeting and working with Ann and Marc was a highlight of that year for Pete and the crew! It was our introduction to building in Texas Hill Country – once we had a taste of its distinctive beauty, we couldn't get enough. Since that build, we've been back to the Texan hills many more times for terrific treehouse builds. Thank you, Ann and Marc, for welcoming us into your lives!
For another look at this Texas treehouse, check out Animal Planet's Treehouse Masters Behind the Build video, below.
Which build should we feature next for #treehousefriday? Let us know in the comments below! To stay updated on all things treehouse, please follow us on social media and subscribe to our mailing list. To the trees!