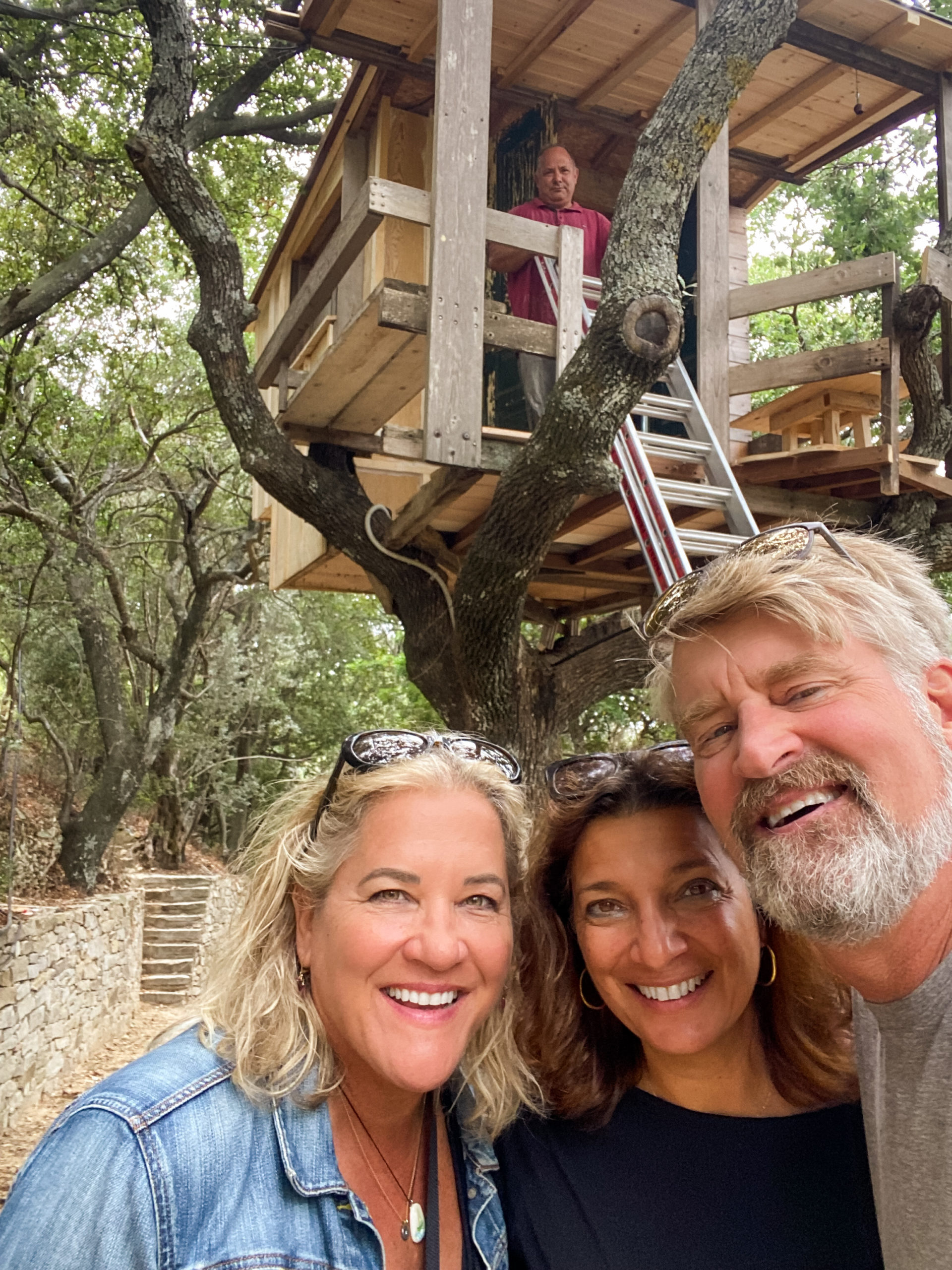 Pete and Judy's Greece vacation turned into an excitingly unexpected treehouse renovation! When they signed up for a week-long cooking class with Diane Kochilas in Ikaria, Greece they had no idea that a quaint little treehouse awaited their arrival in desperate need of a Treehouse Masters makeover.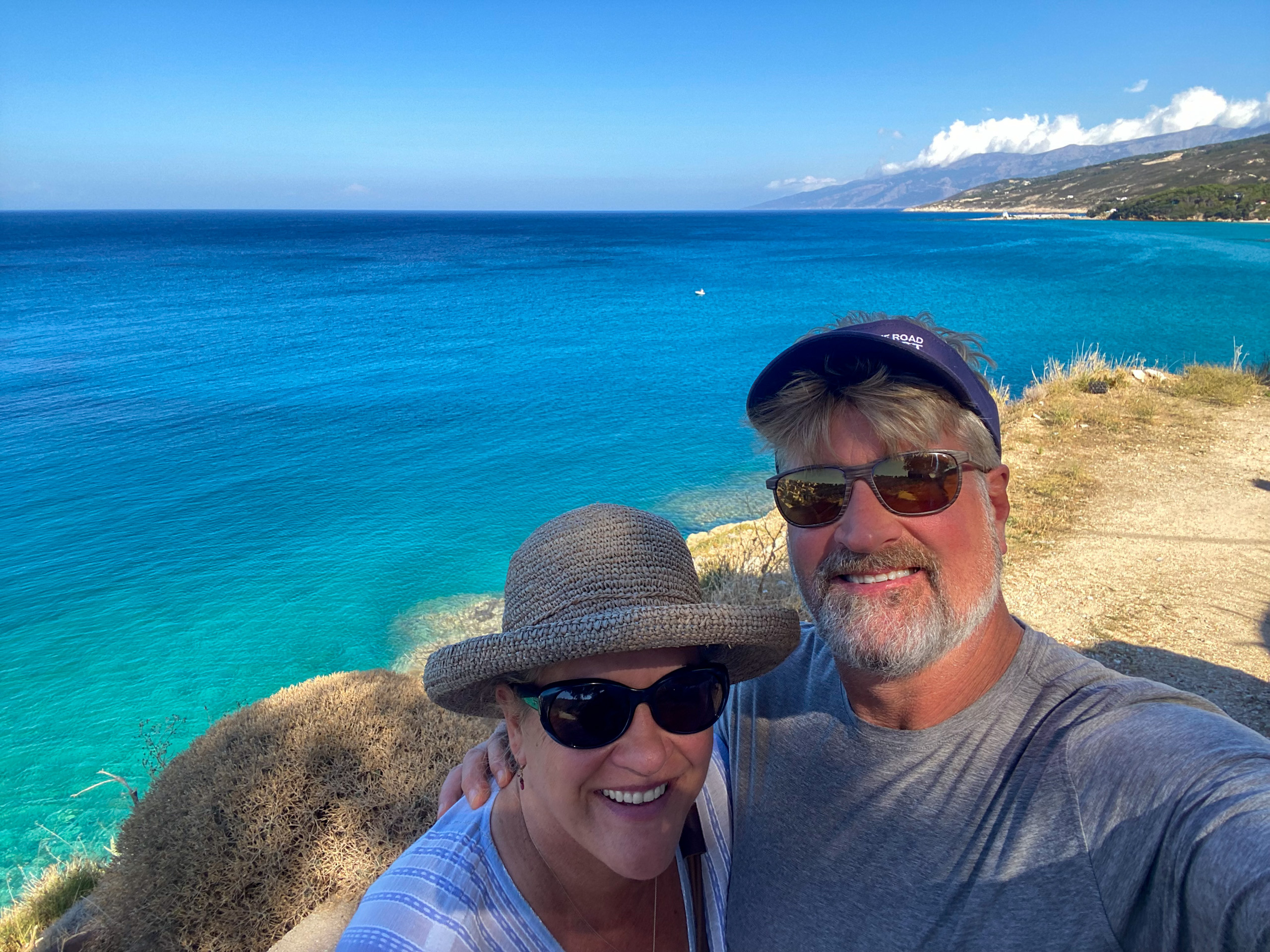 Judy & Pete relaxing in Armenistis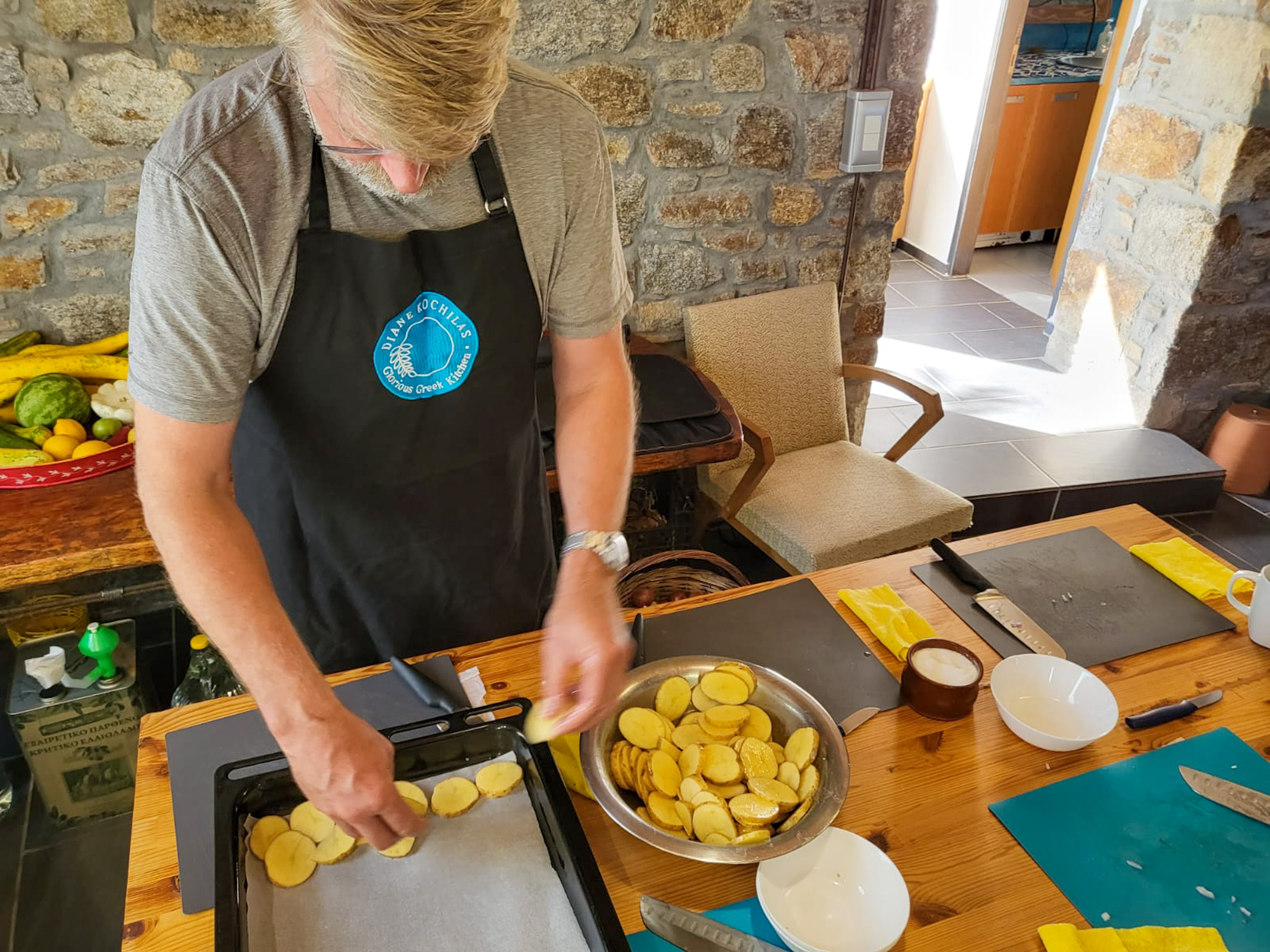 Pete in Diane's Ikaria Cooking Class
Before the Treehouse Masters Renovation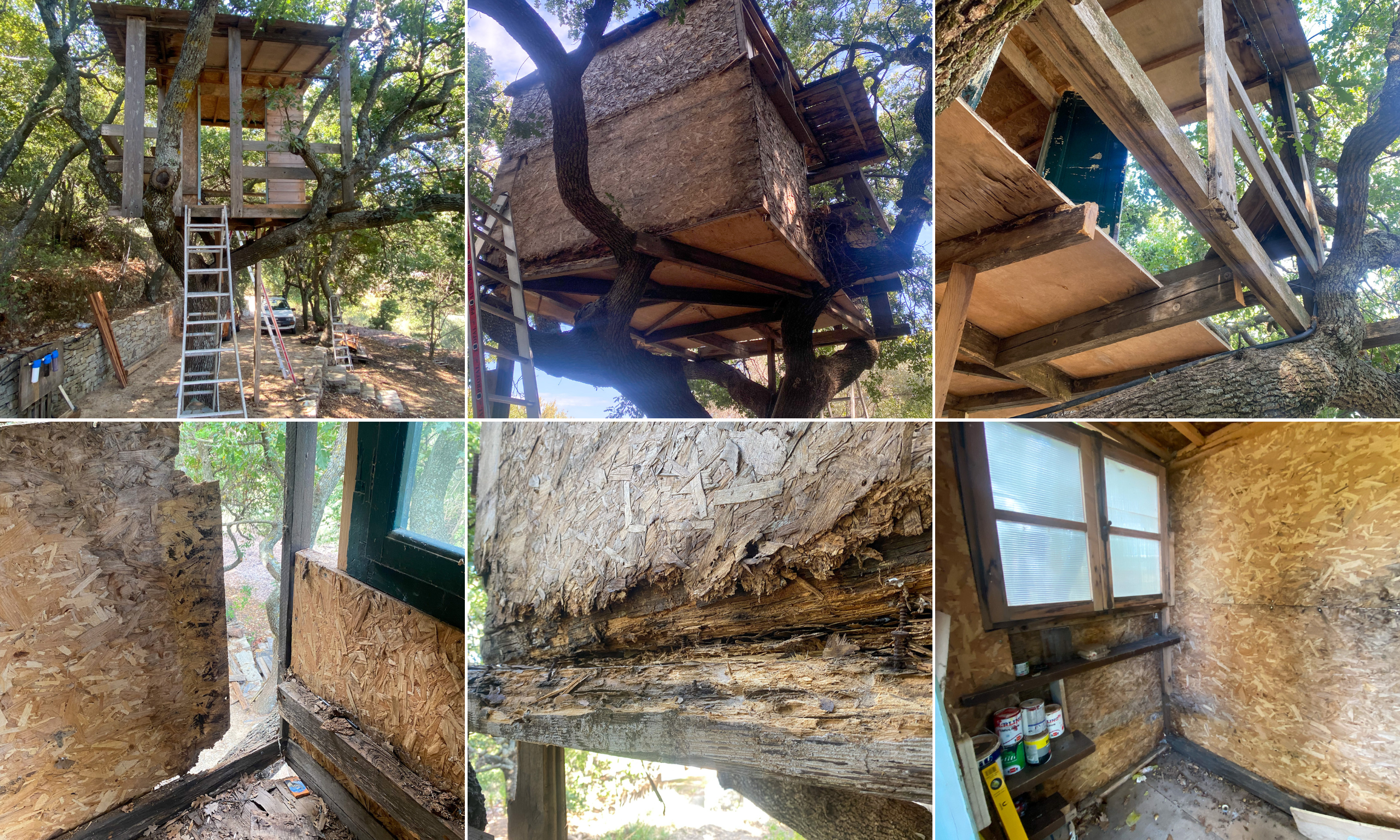 Before photo of the treehouse rotting and falling apart
This loved but very tired treehouse was literally rotting and falling apart. The back wall had no framing with only a couple sheets of OSB.
Demo then Reno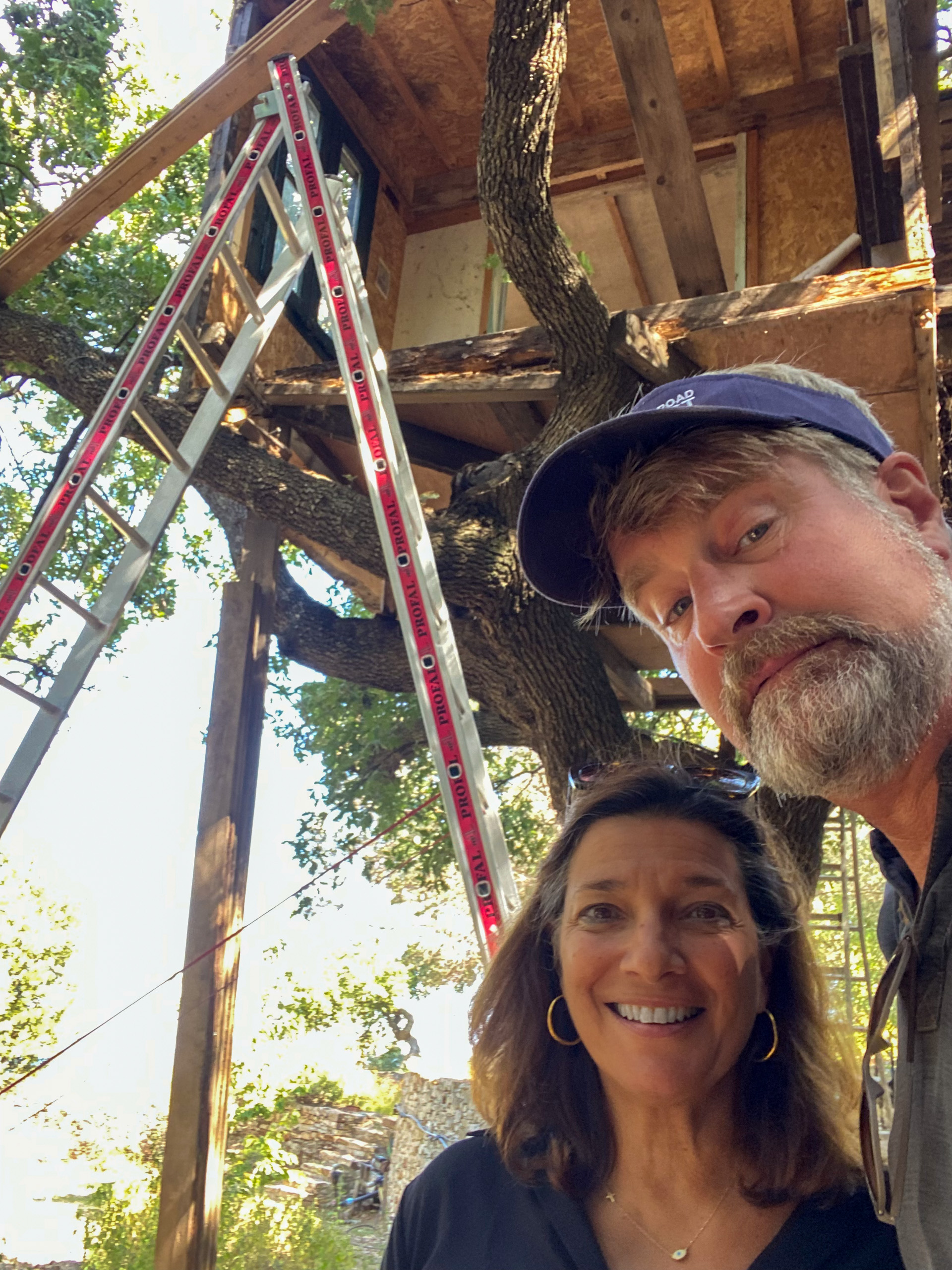 Pete & Diane mid-rehabilitation.
It's serendipity that Pete & Judy signed up for Diane's cooking class and that she had an almost 15 year old treehouse that needed some TLC. It was easily decided that Pete and Judy would both follow their passions – while Judy attending the cooking classes, Pete took to the trees to spruce up this tired treehouse.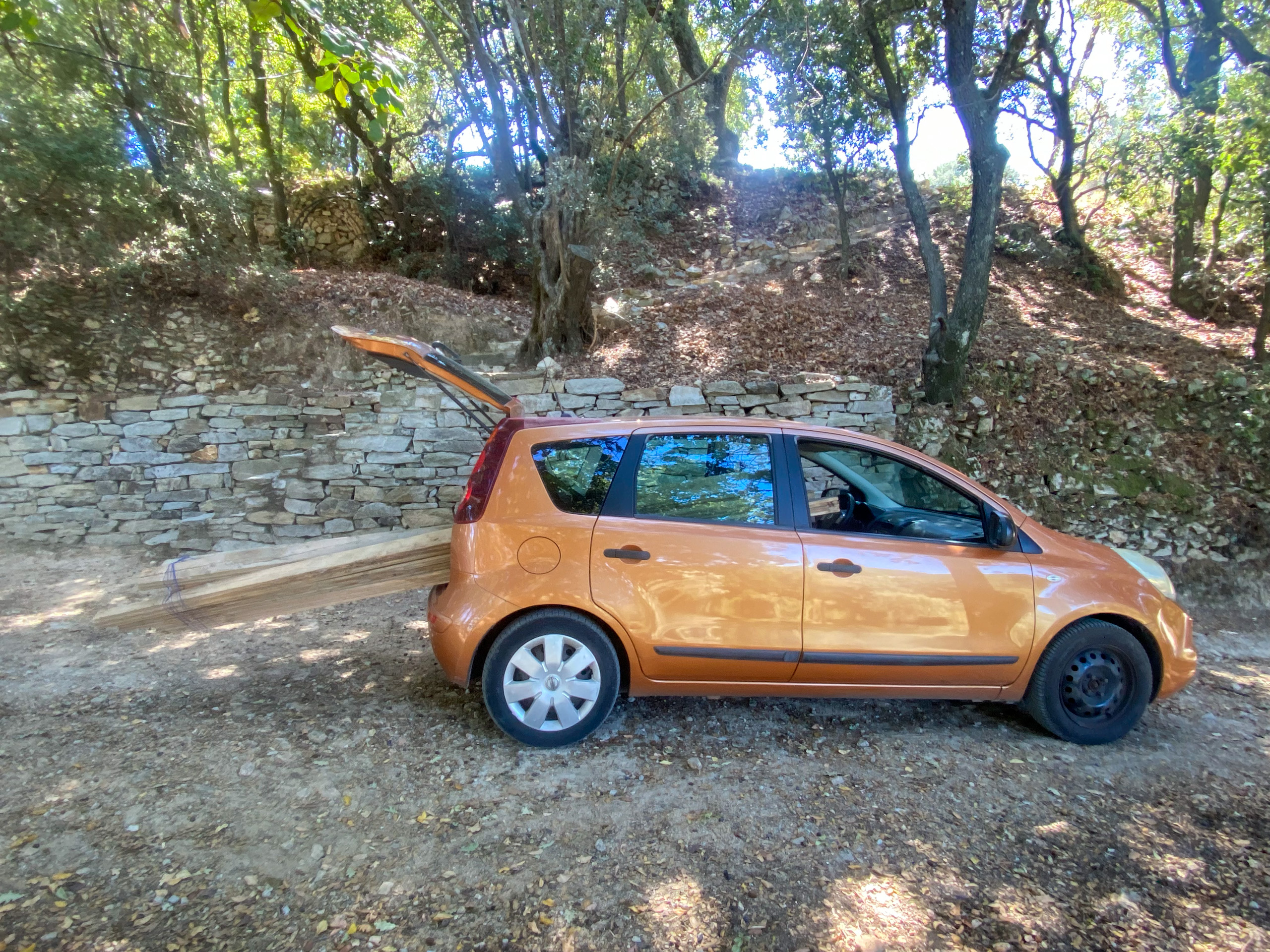 The adventure begins by precariously hauling lumber up to the build in their small but mighty rental car.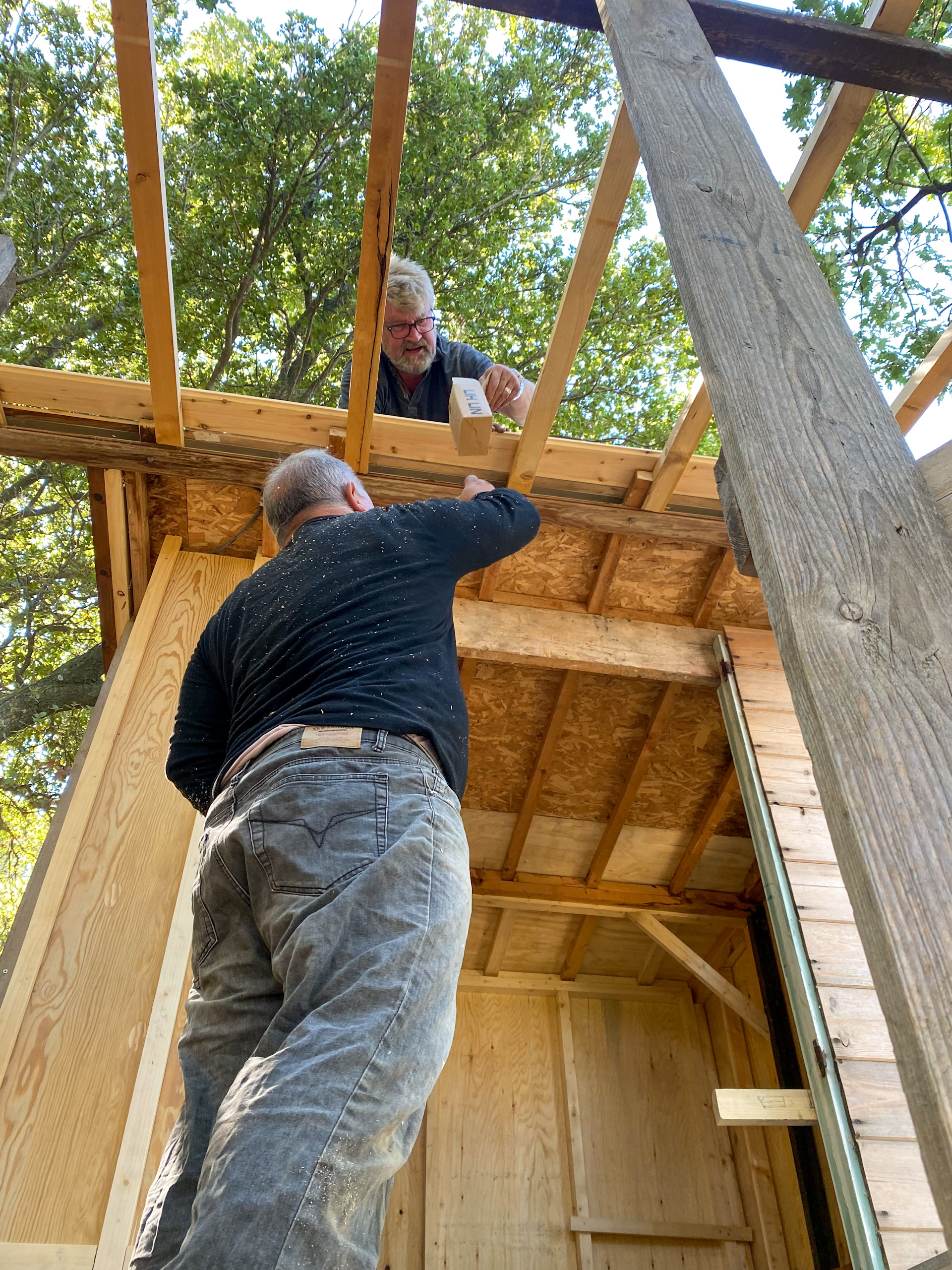 Pete and his helper, Stelios enthusiastically took to the trees and began the Treehouse Master makeover.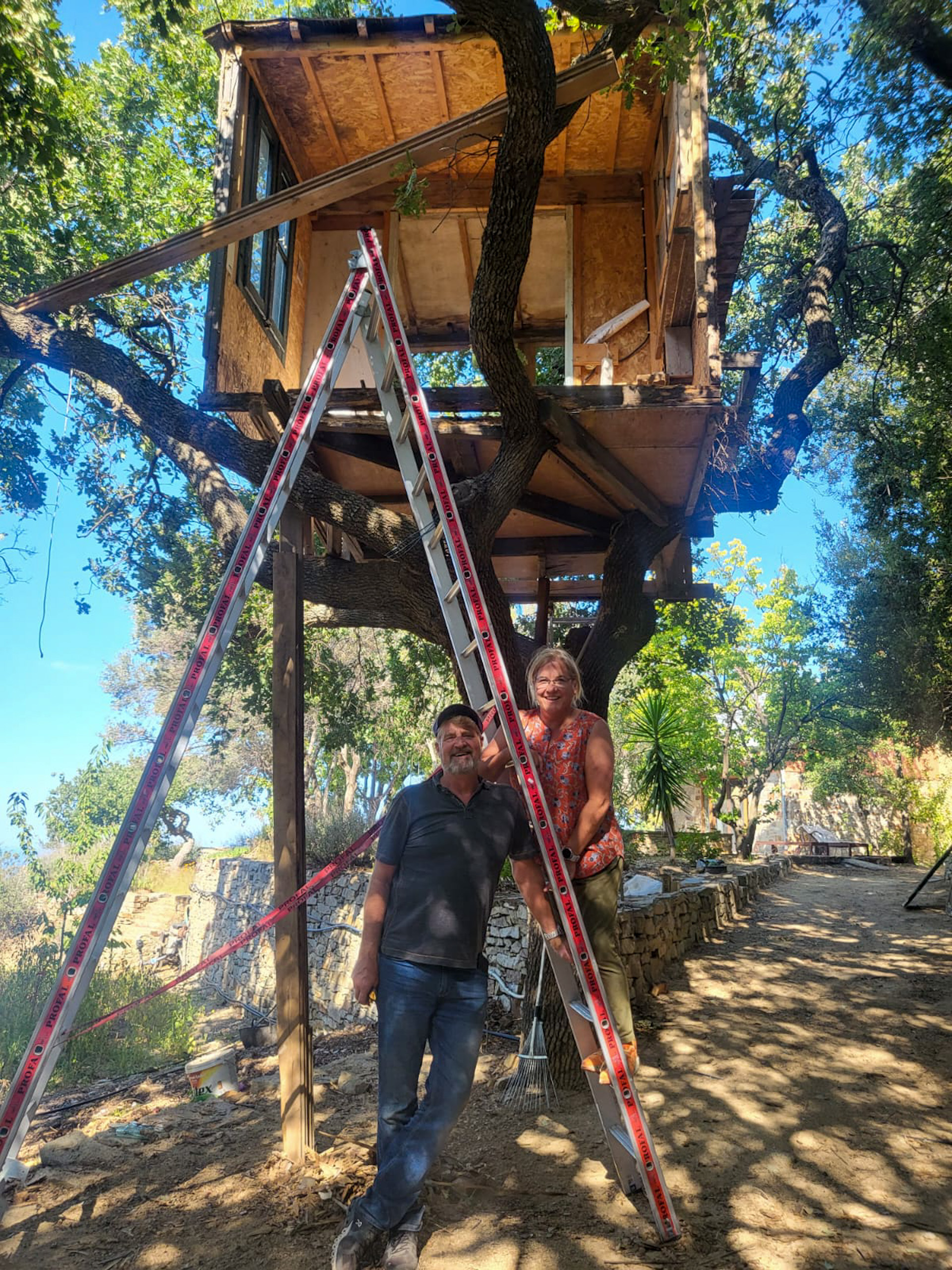 Pete & Judy – the treehouse power couple!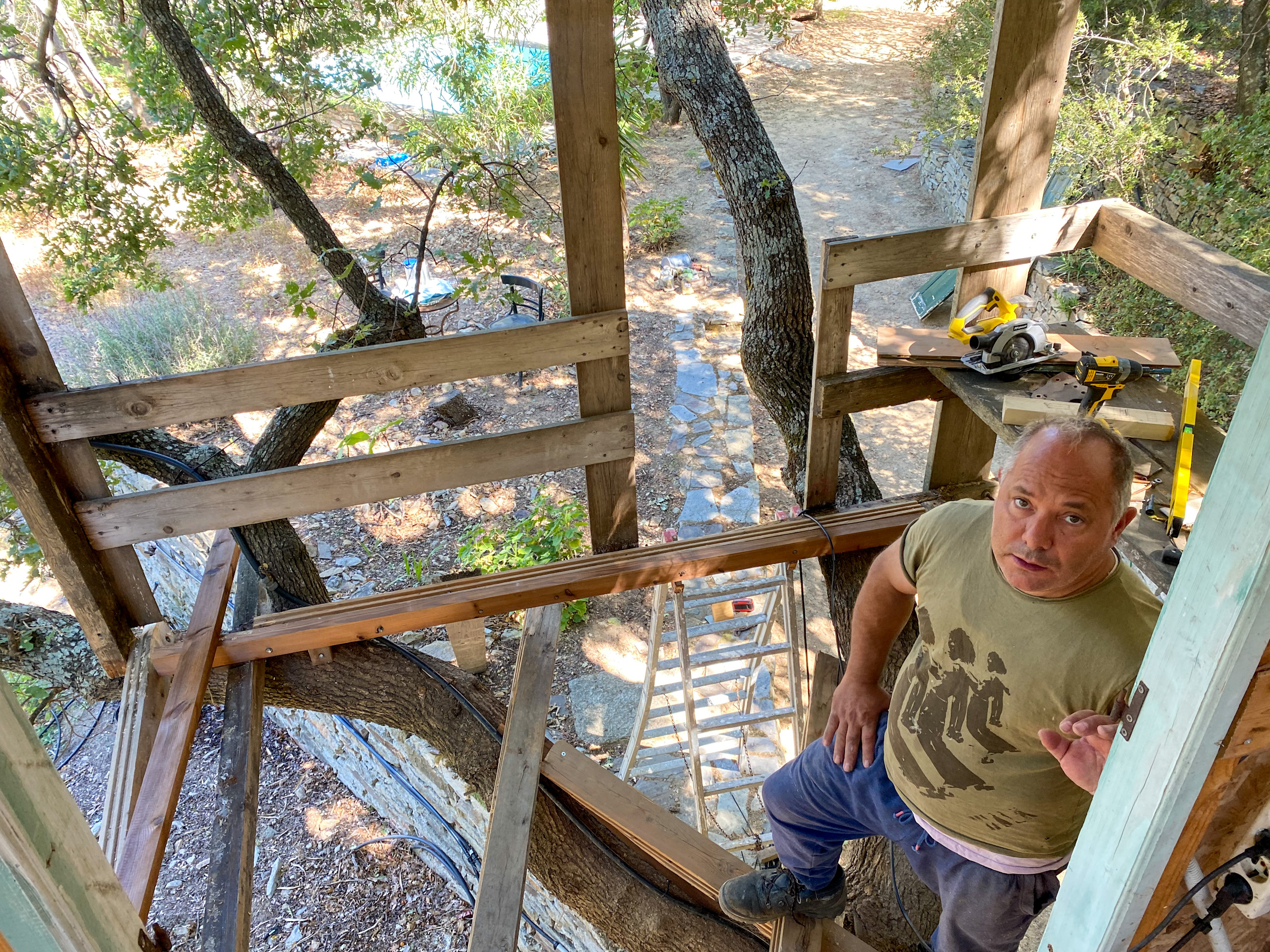 Stelios lending a hand as Pete's treehouse assistant for the week.
View this post on Instagram
Demoing is hard work! Time for a lunch break with a treehouse view.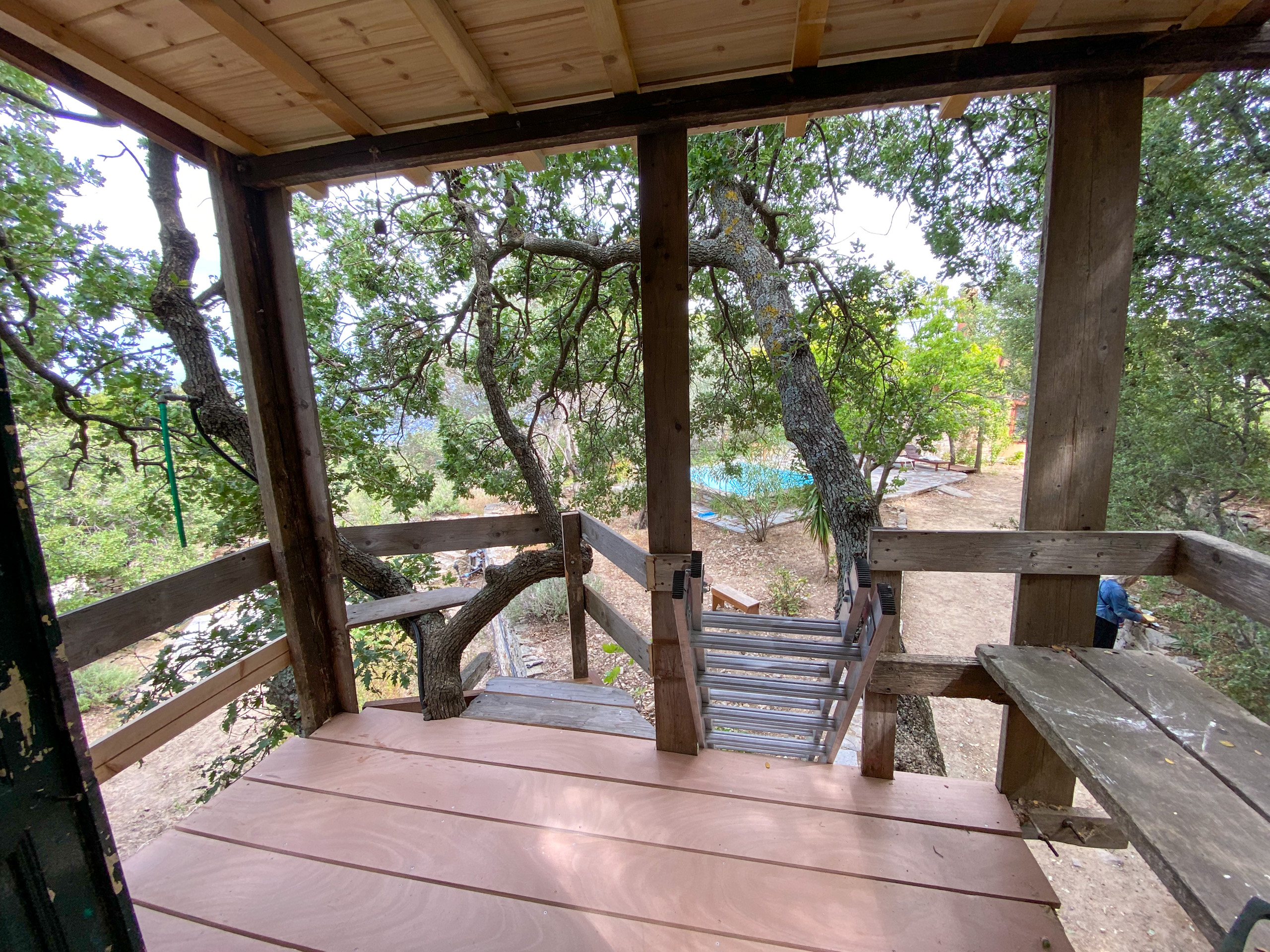 They ripped out the old rotting boards and transformed it back into a breezy deck.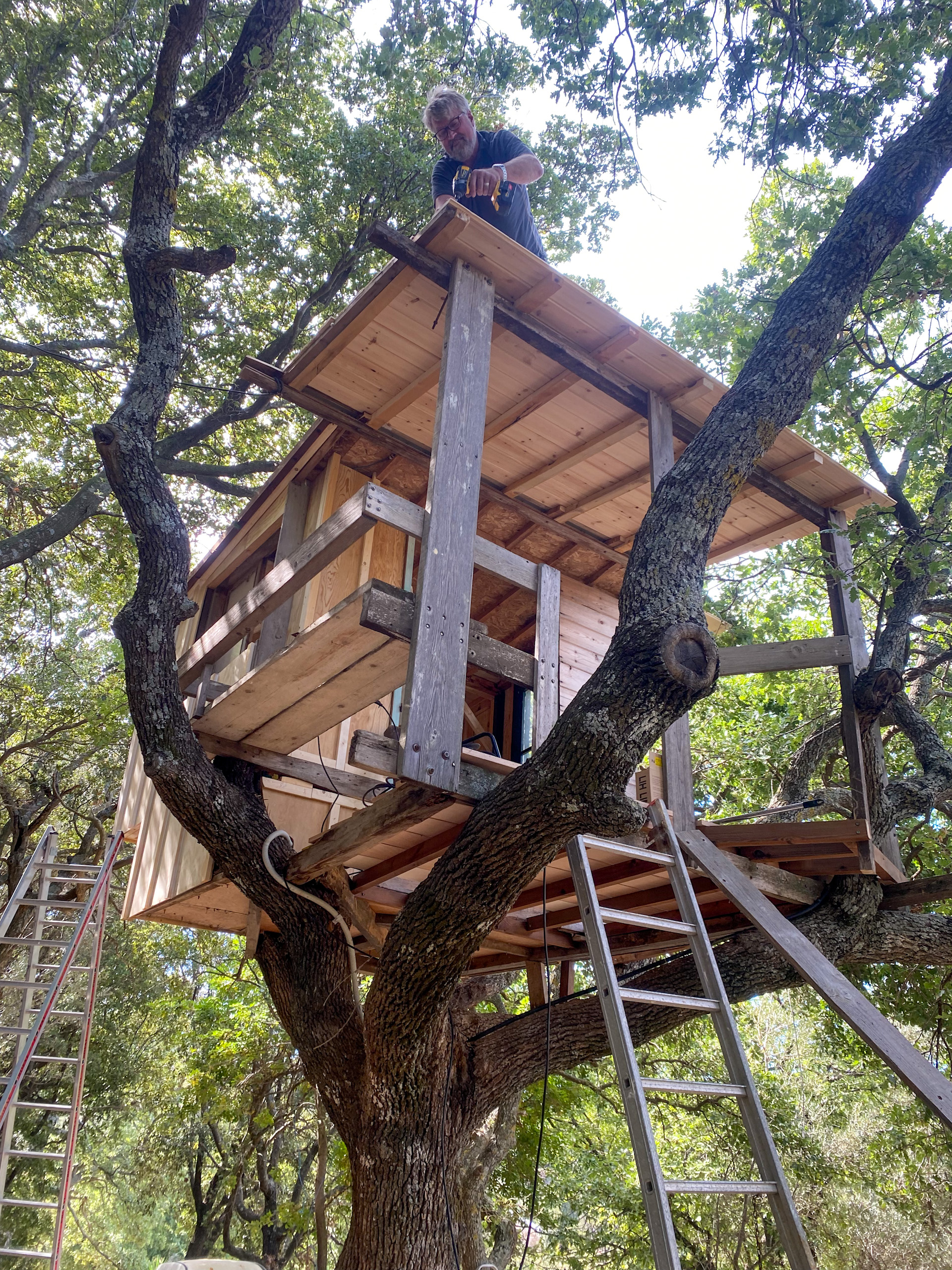 And gave the roof a fresh lid!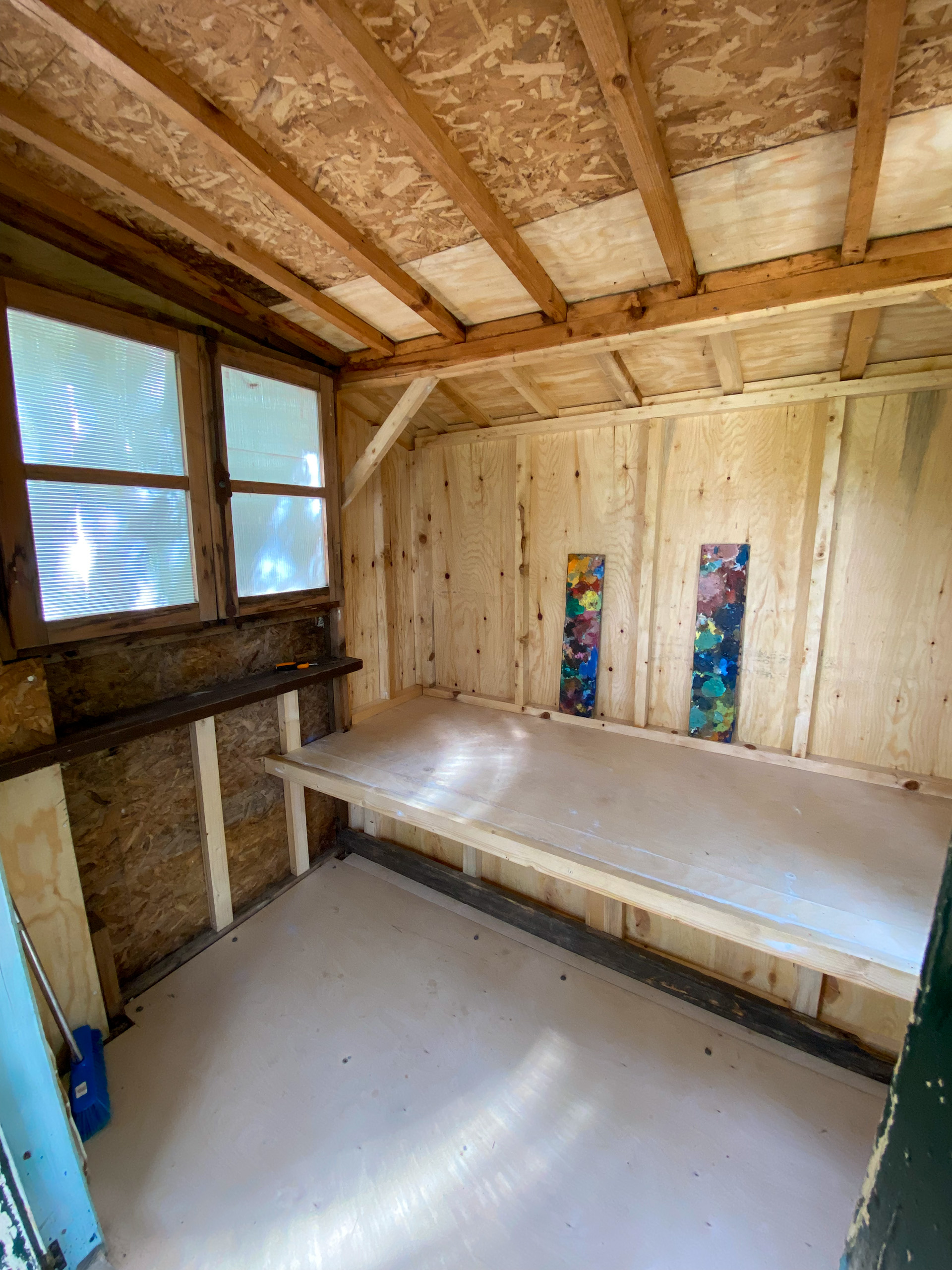 They tore out all the old plywood walls, added framing to the back wall and a built bed. Now it's a cozy refuge perfect for a snooze in the trees.
After the Renovation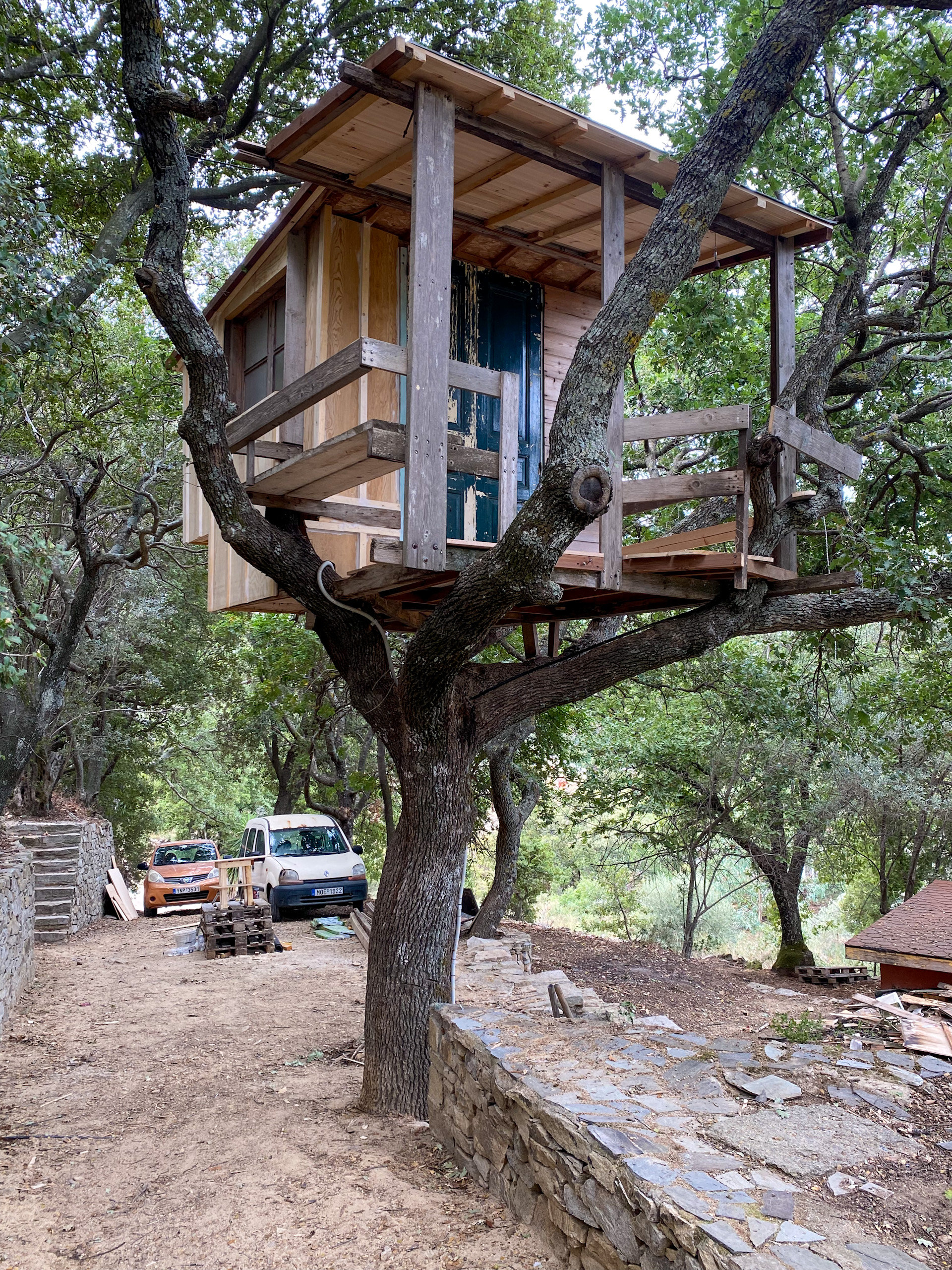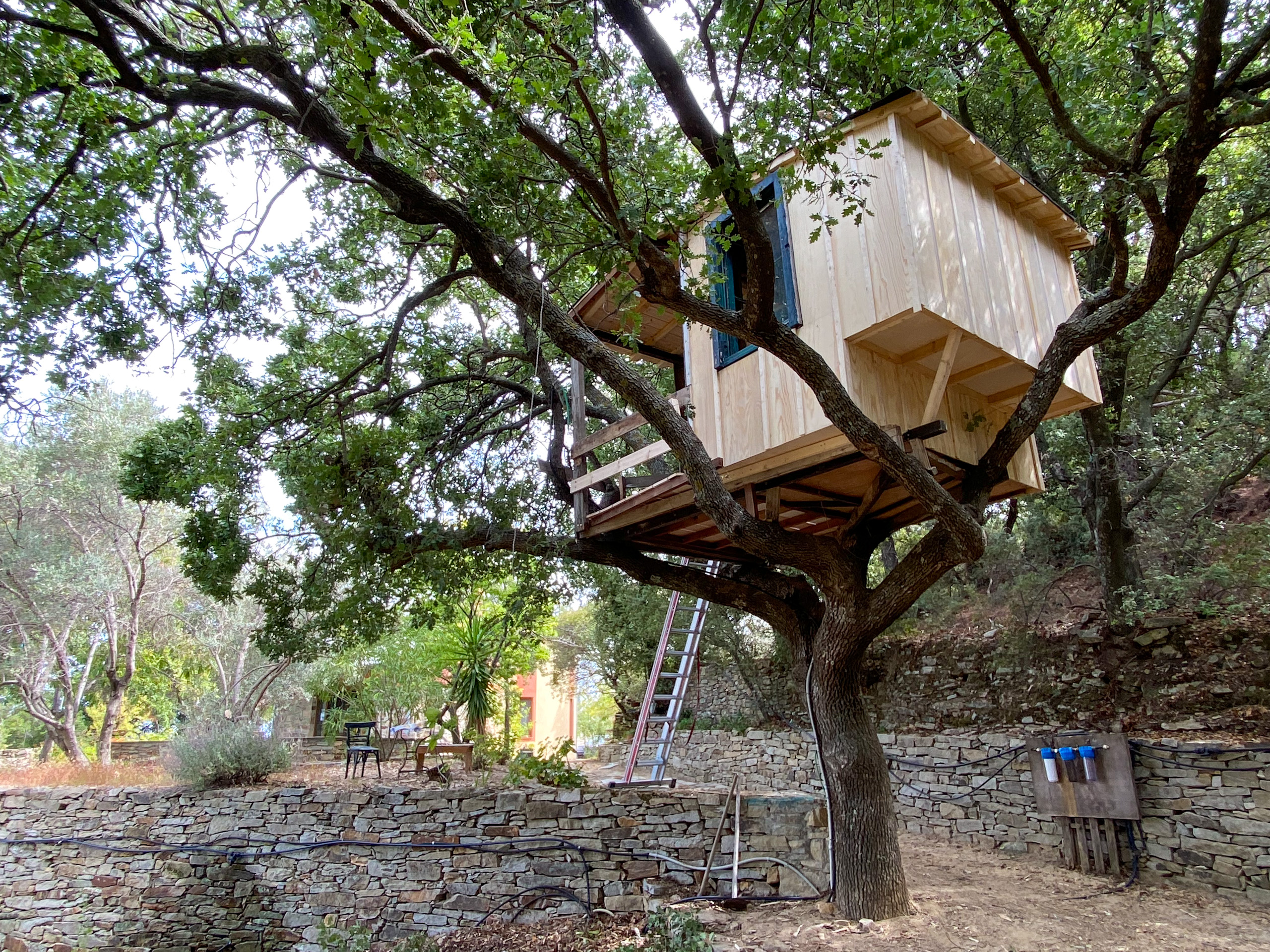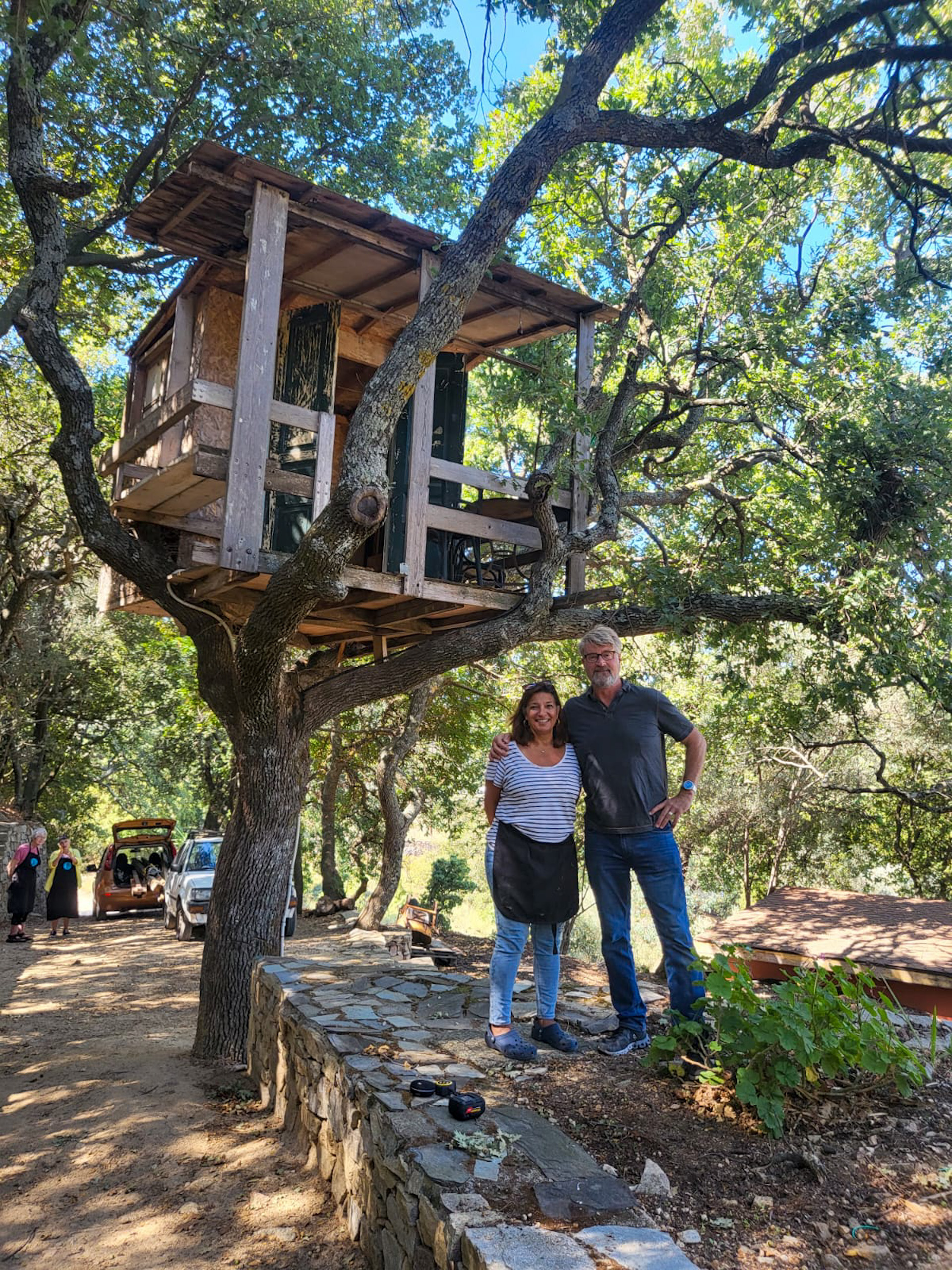 What an incredible and out of the blue experience this vacation turned into! It was a win, win, win for Pete, Judy and Diane. Judy got to pursue her passion in cooking, Pete got to take to the trees and give this treehouse a second life and Diane received the gift of a Treehouse Masters makeover all the way on the tiny island of Ikaria.
View this post on Instagram