Surprising the Sluiter family and the Smith family with $20,000 treehouse makeovers was a really special experience – seeing Vanessa and Naomi's expressions of genuine shock and joy filled me with deep appreciation. It's an honor to work in something that brings such happiness to folks around the world, and I'm so grateful to the Smiths and Sluiters for welcoming me into their lives and their fantastic treehouses! I hope you enjoy scrolling through these slideshows of the surprise treehouse makeovers – I had such an amazing time working with these two families.
First, I headed to surprise the Sluiter family in Holland, Michigan. I was really impressed by Naomi's selflessness; she dreamed of remodeling her family's treehouse so that her nieces and nephews could play in it for years to come after she herself departs for college. Naomi had helped her dad, Jeff, build the treehouse seven years ago, and had spent many happy hours there. In a brilliant stroke of resourcefulness, Jeff had decided to use old telephone polls as posts to support a small shack, situated high on the second platform. I was blown away by the structure when I first saw it; I almost wondered how Seanix and I could possibly improve it! Ultimately, we tackled some minor structural issues (including sagging joists and rotting roofing), and took Naomi's treehouse to the next level by adding two additional platforms connected by netting, a rock wall, slide, ground-level fire pit, and two zip lines. With Tory's colorful accouterments and a fresh paint job, the treehouse became a bright and cheery adventurer's palace! I was touched by the Sluiter family's connectedness and love of the outdoors, and wish them many years of happiness in the trees!
"BEFORE" PHOTOS + CONSTRUCTION
Make sure to hover over the images to see my descriptions (not all the photos have descriptions).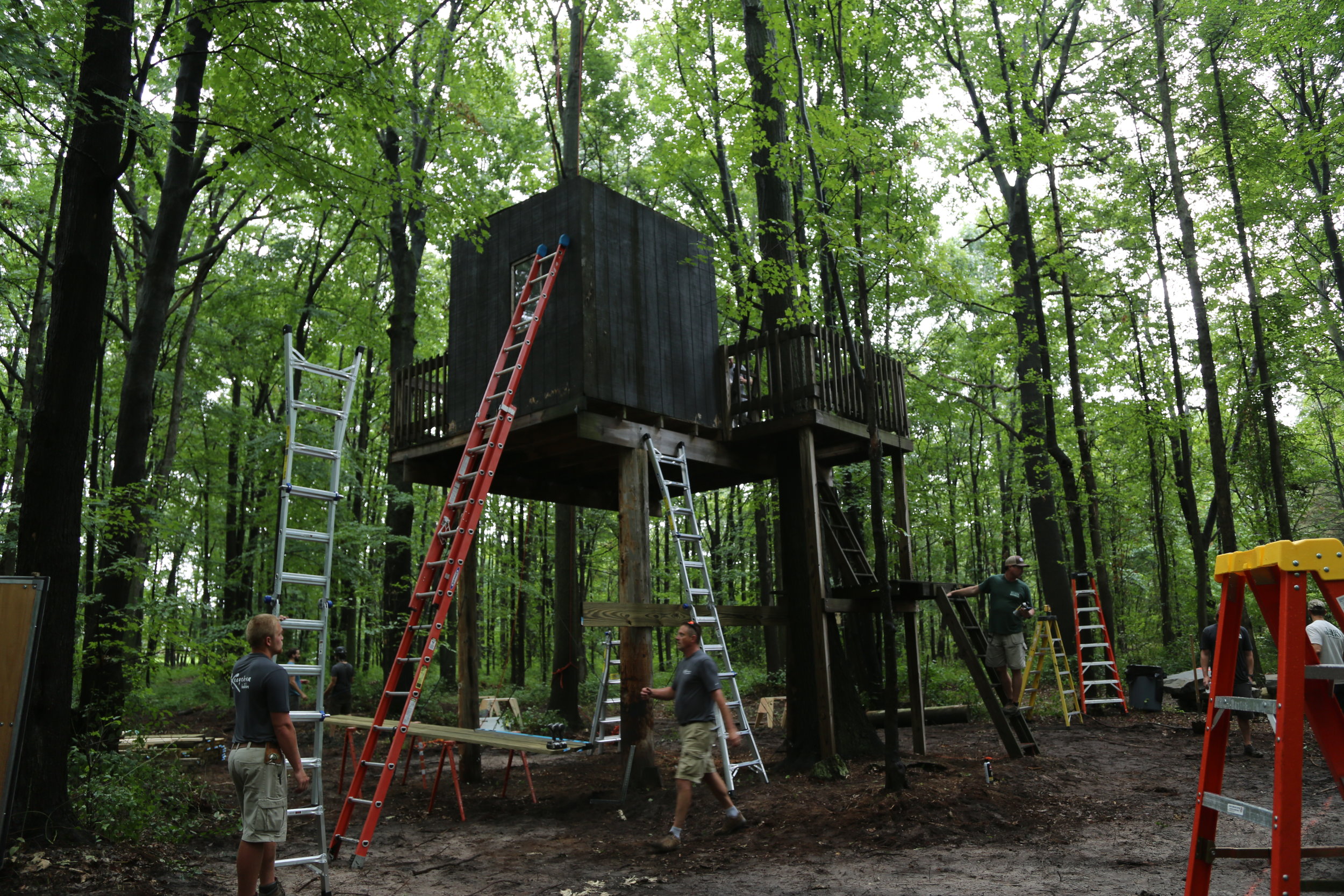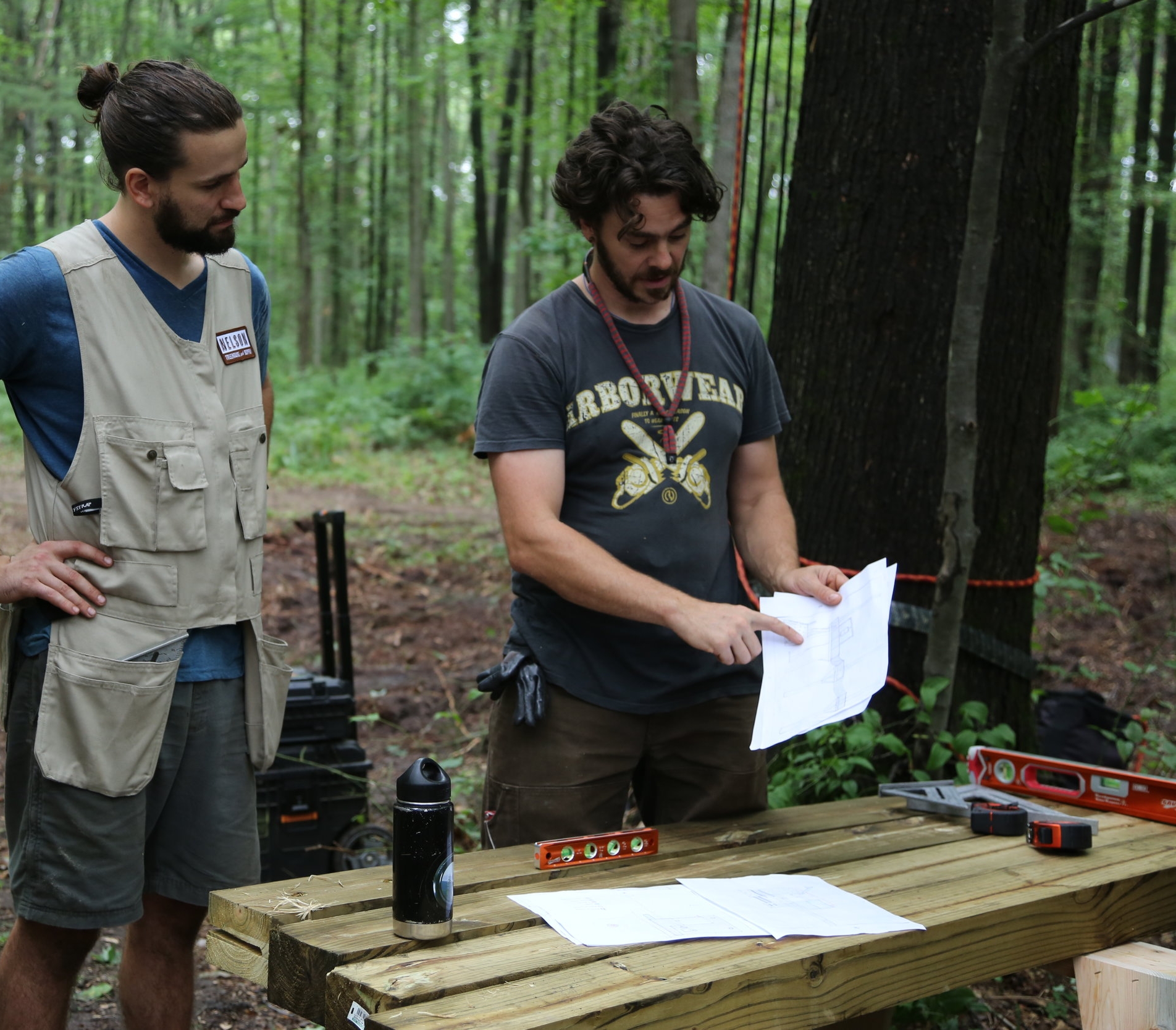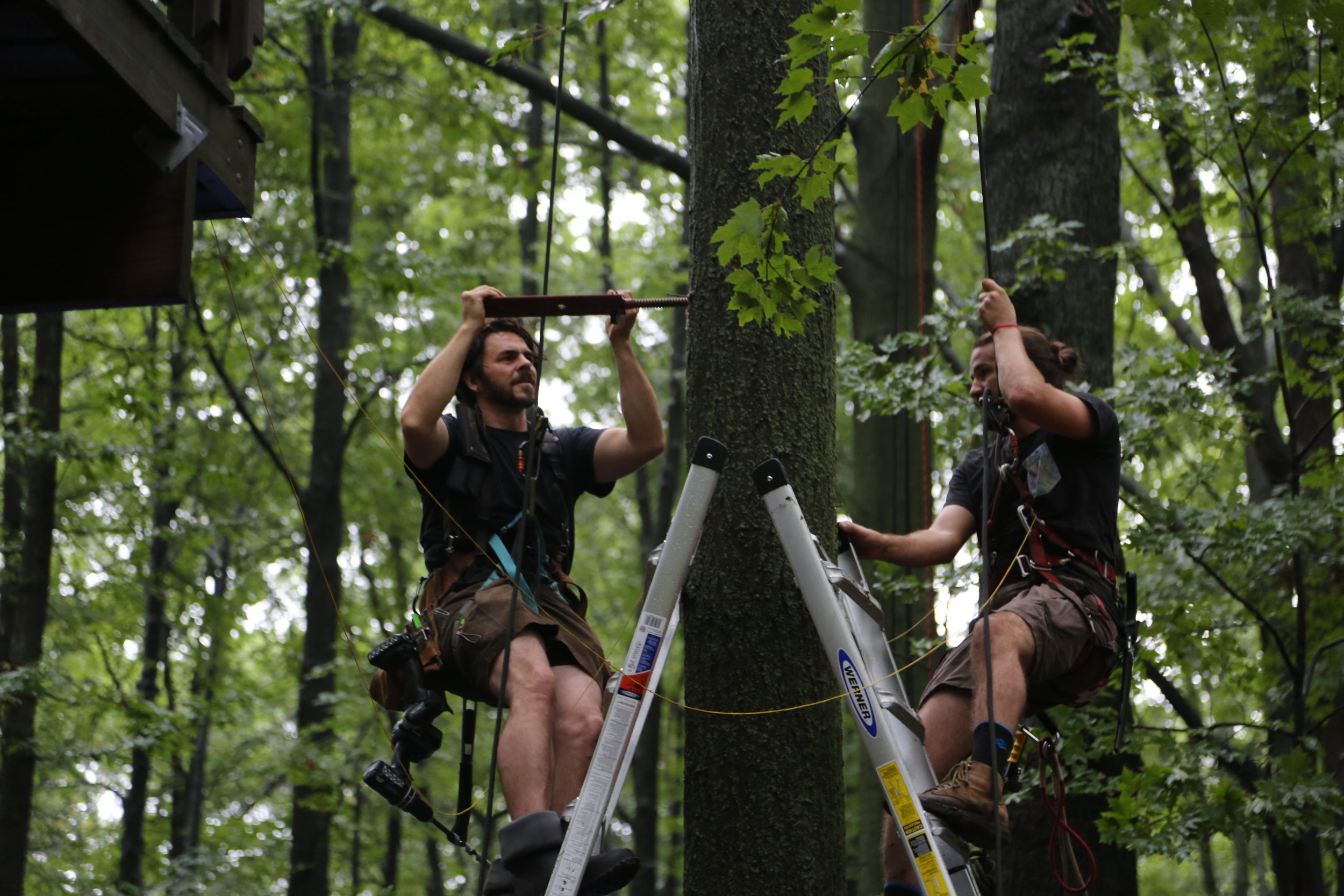 "AFTER" PHOTOS + REVEAL!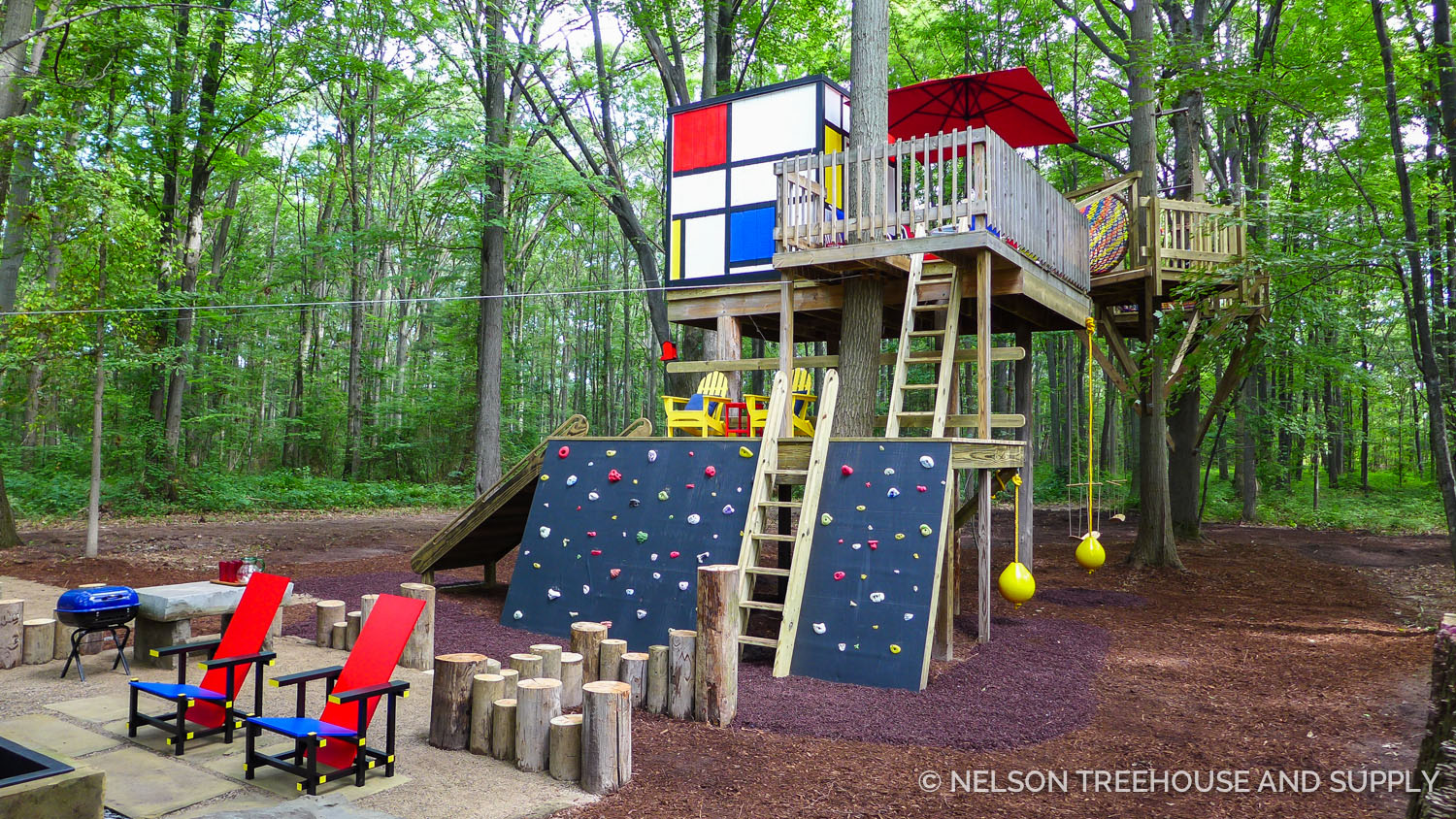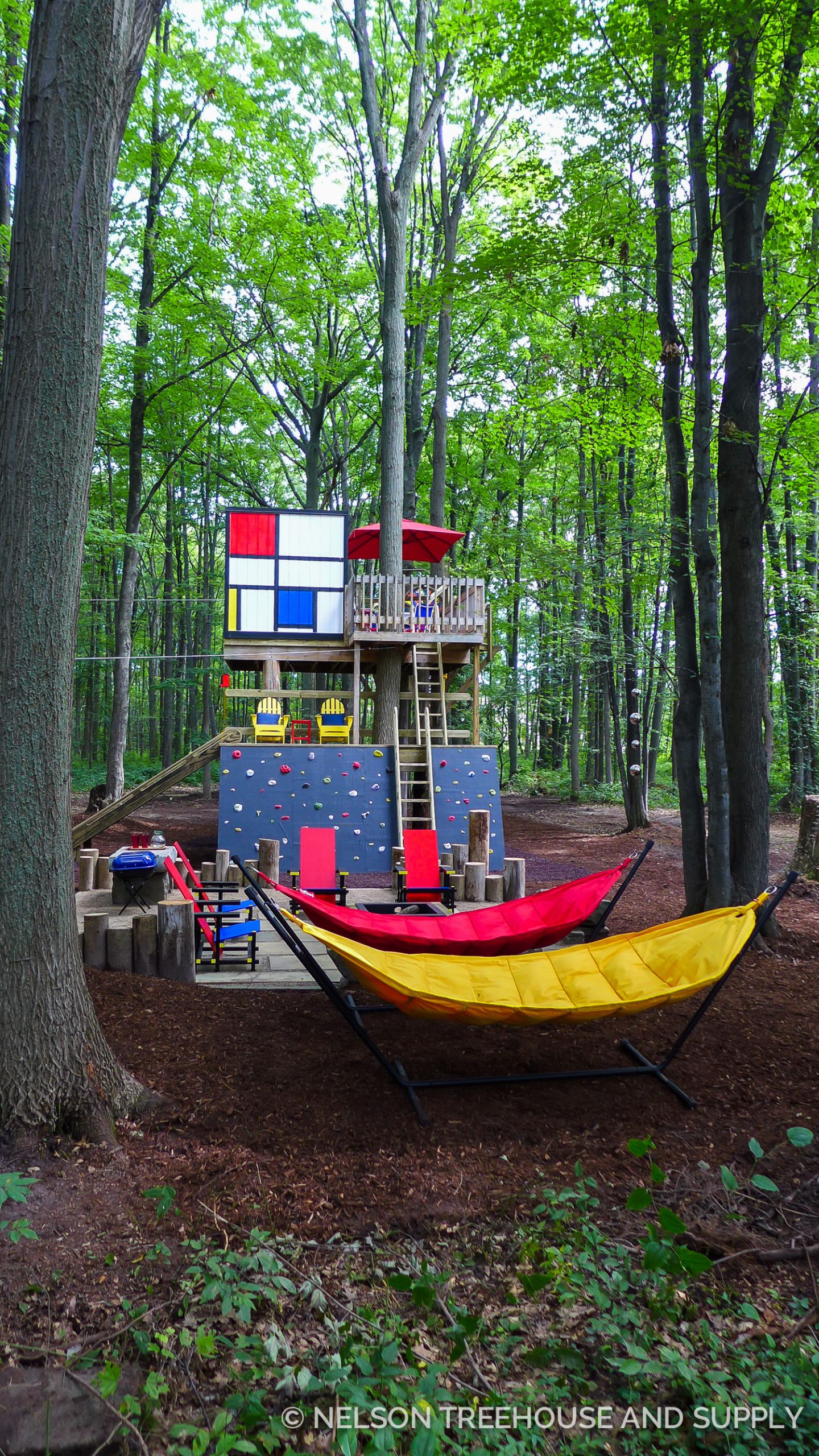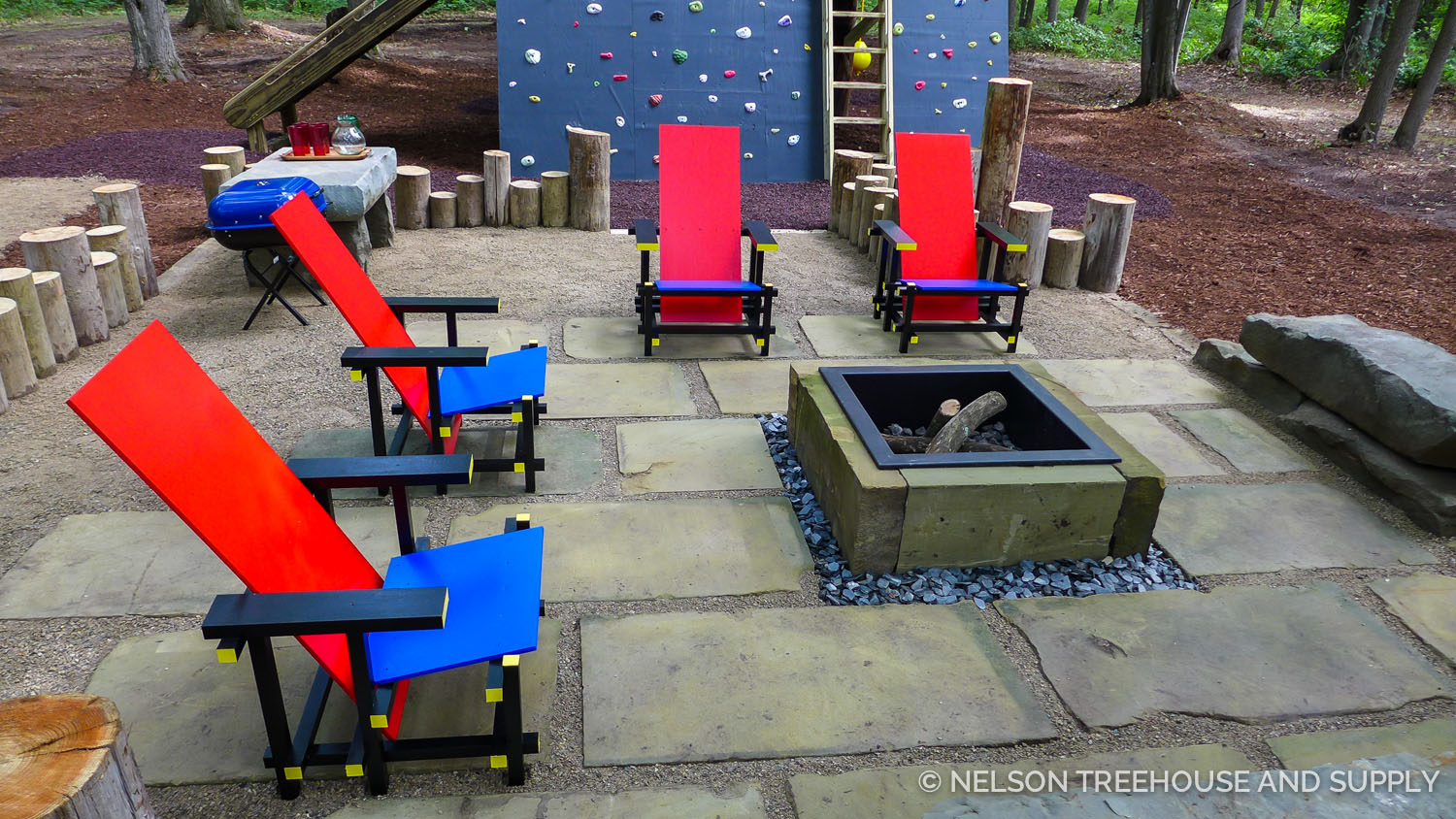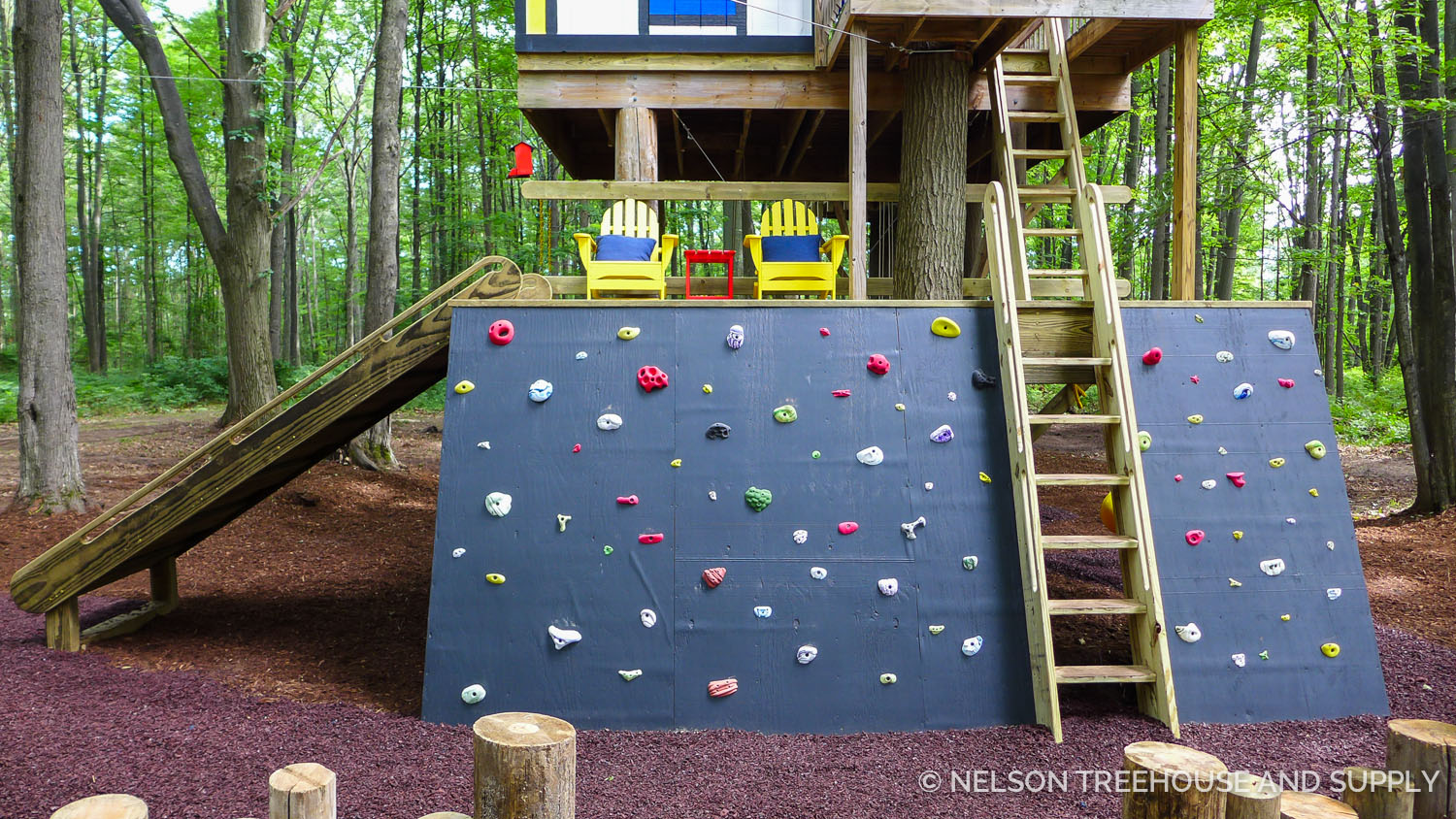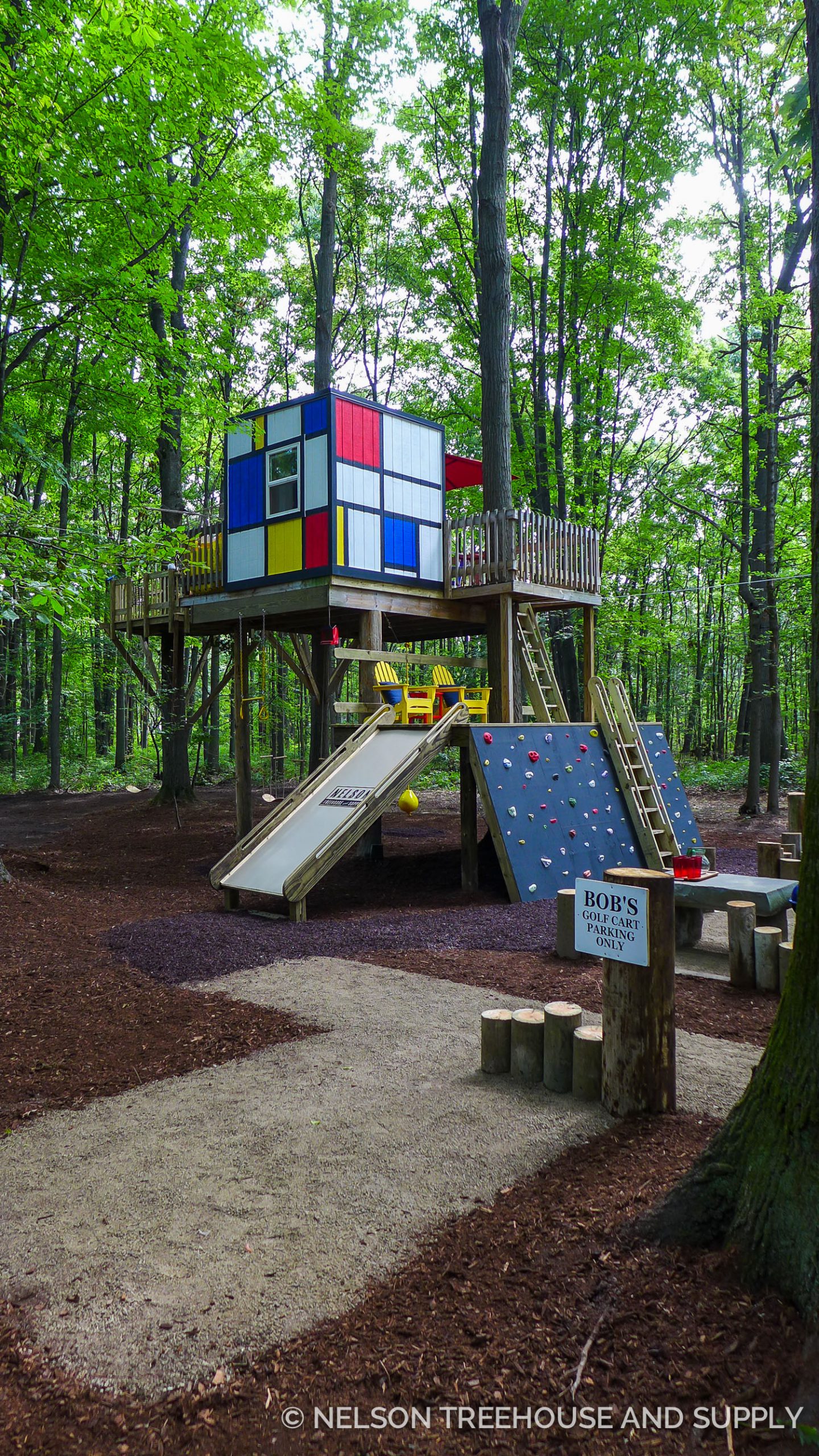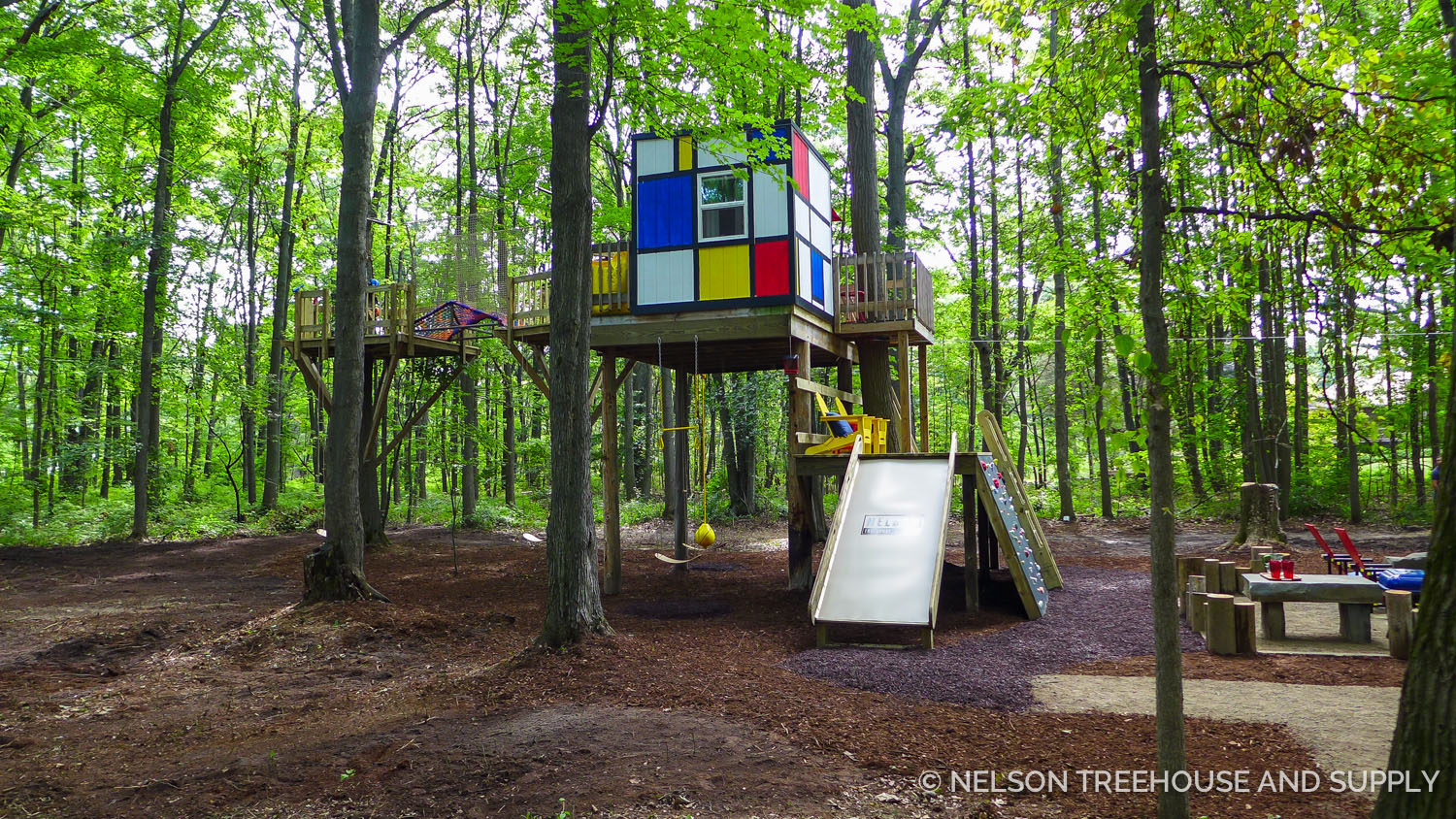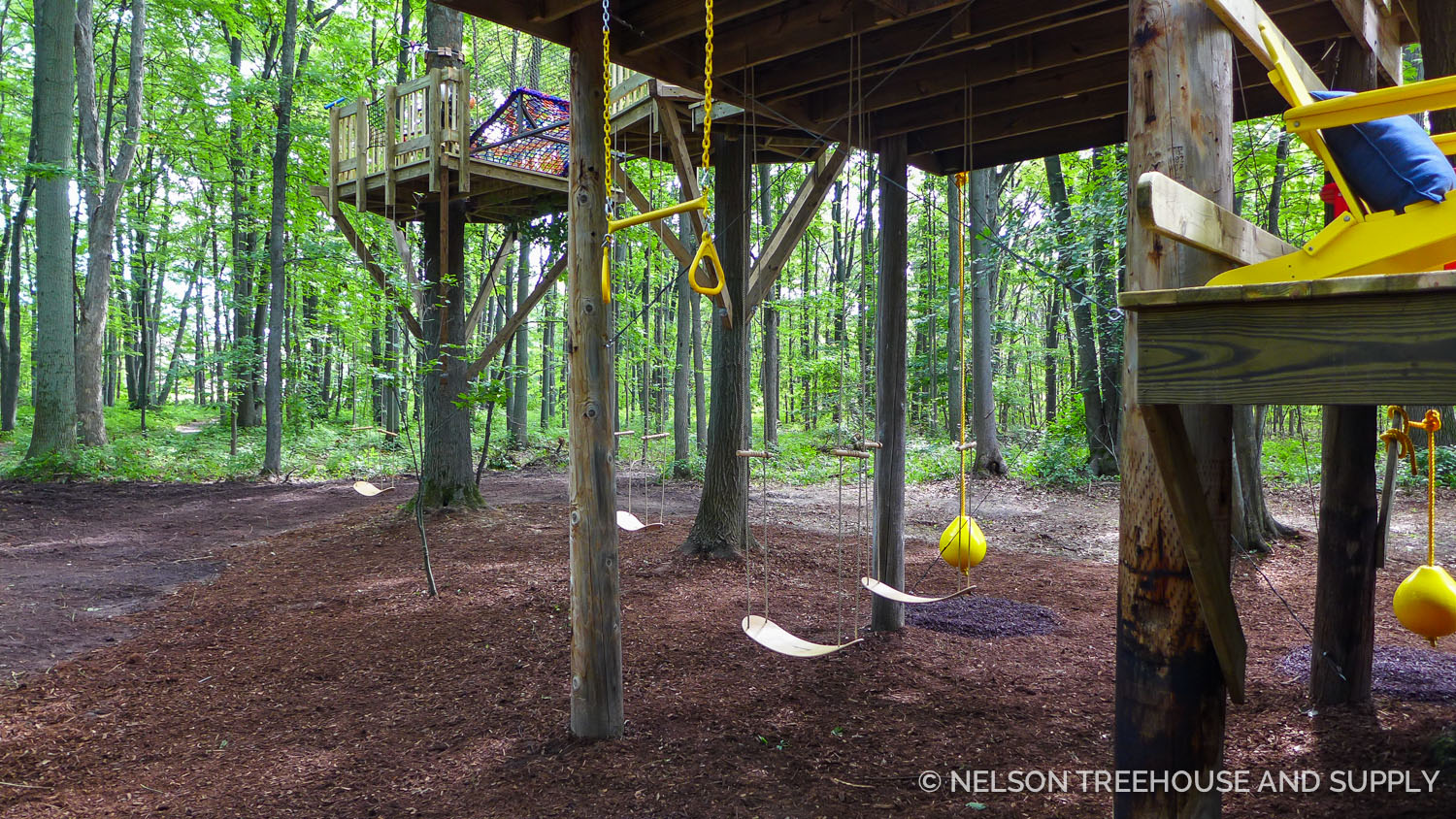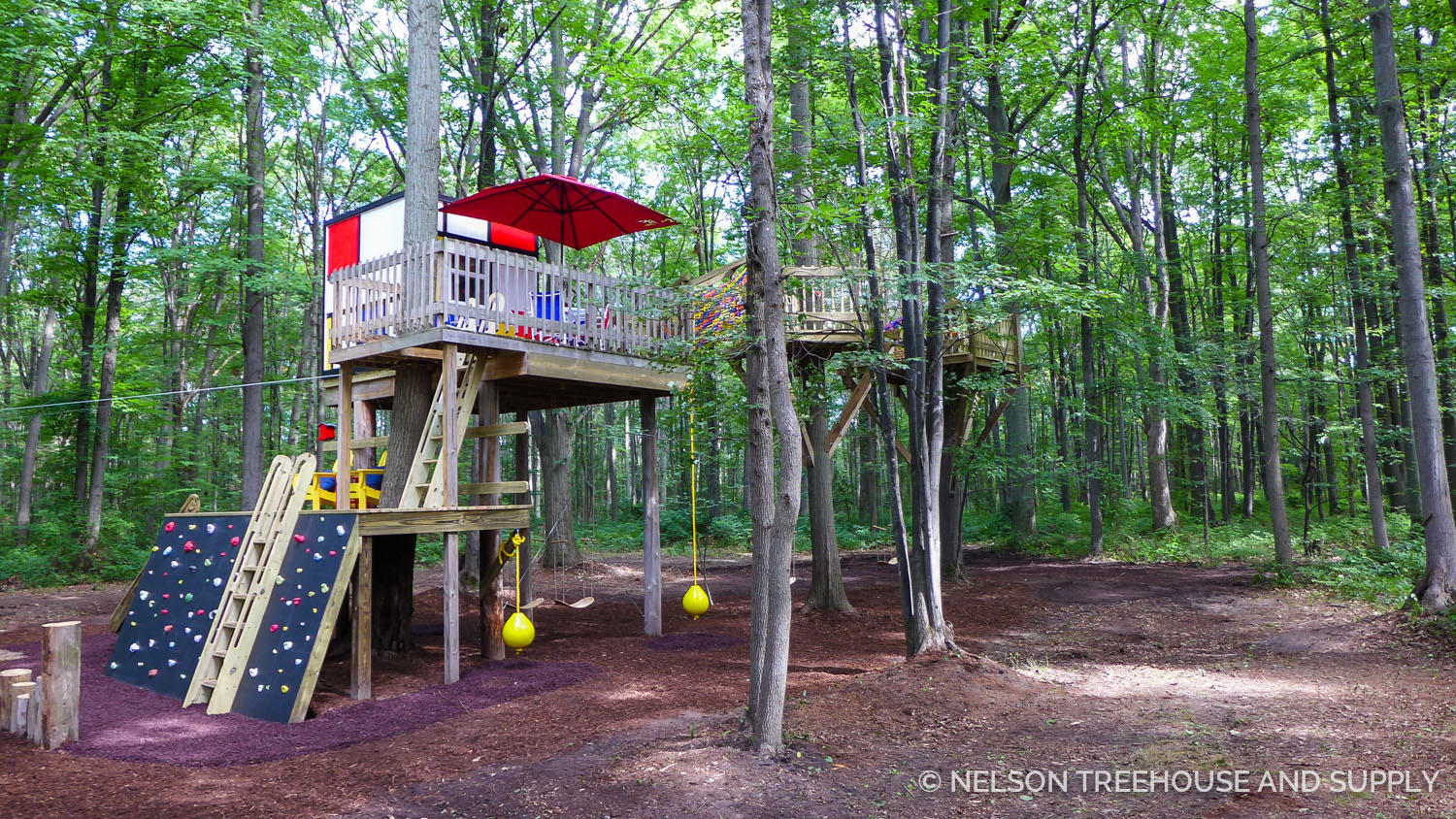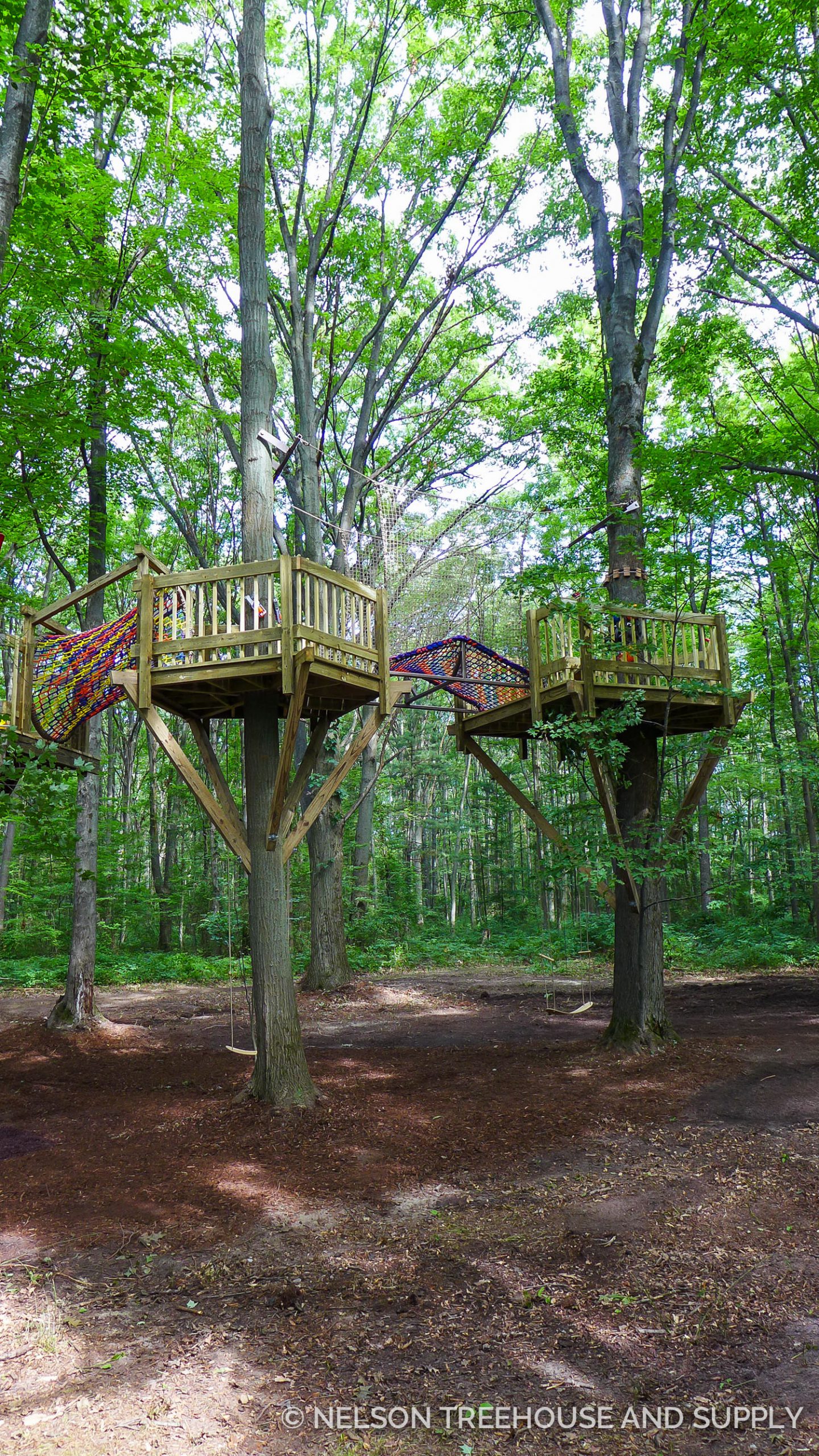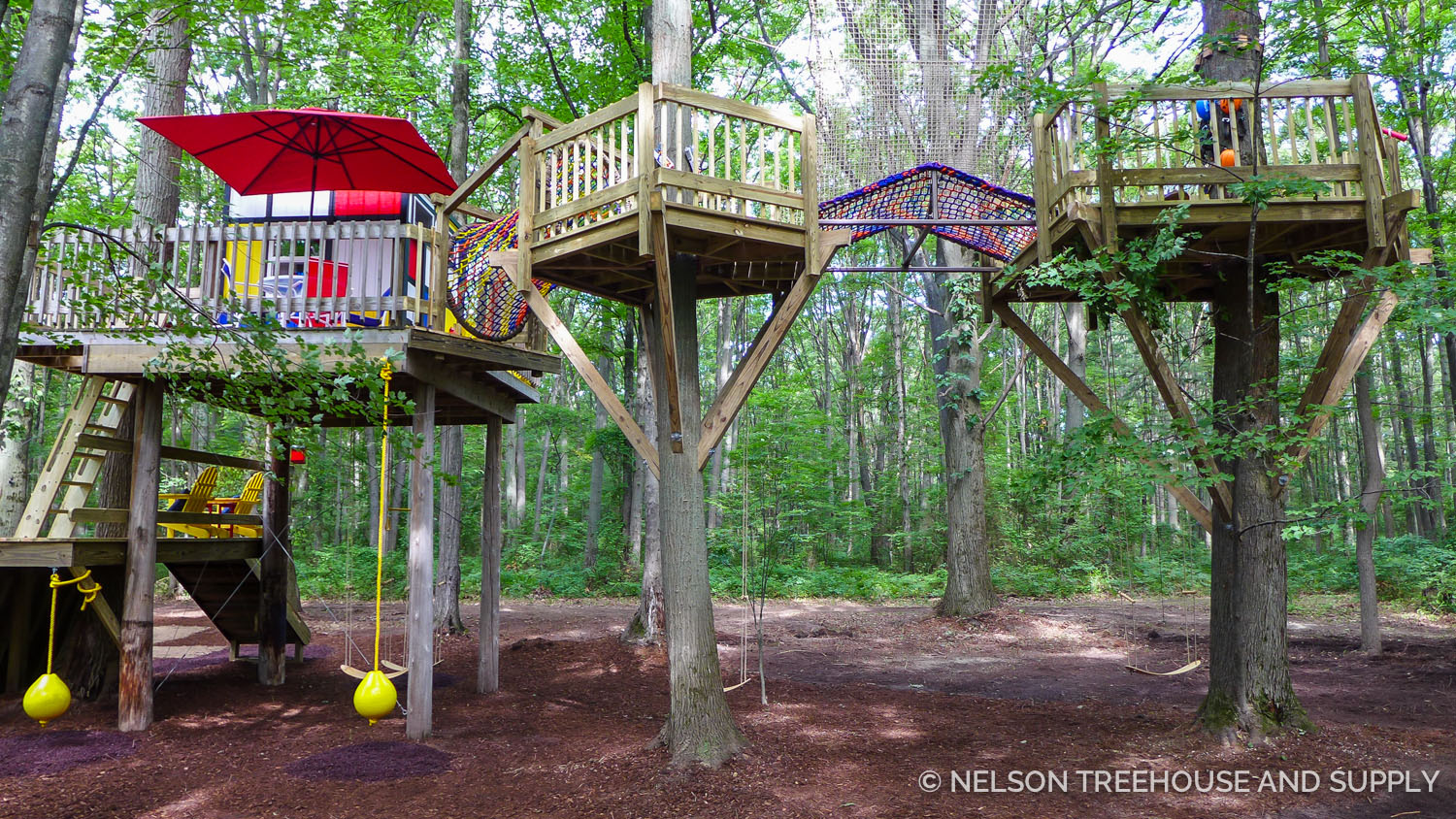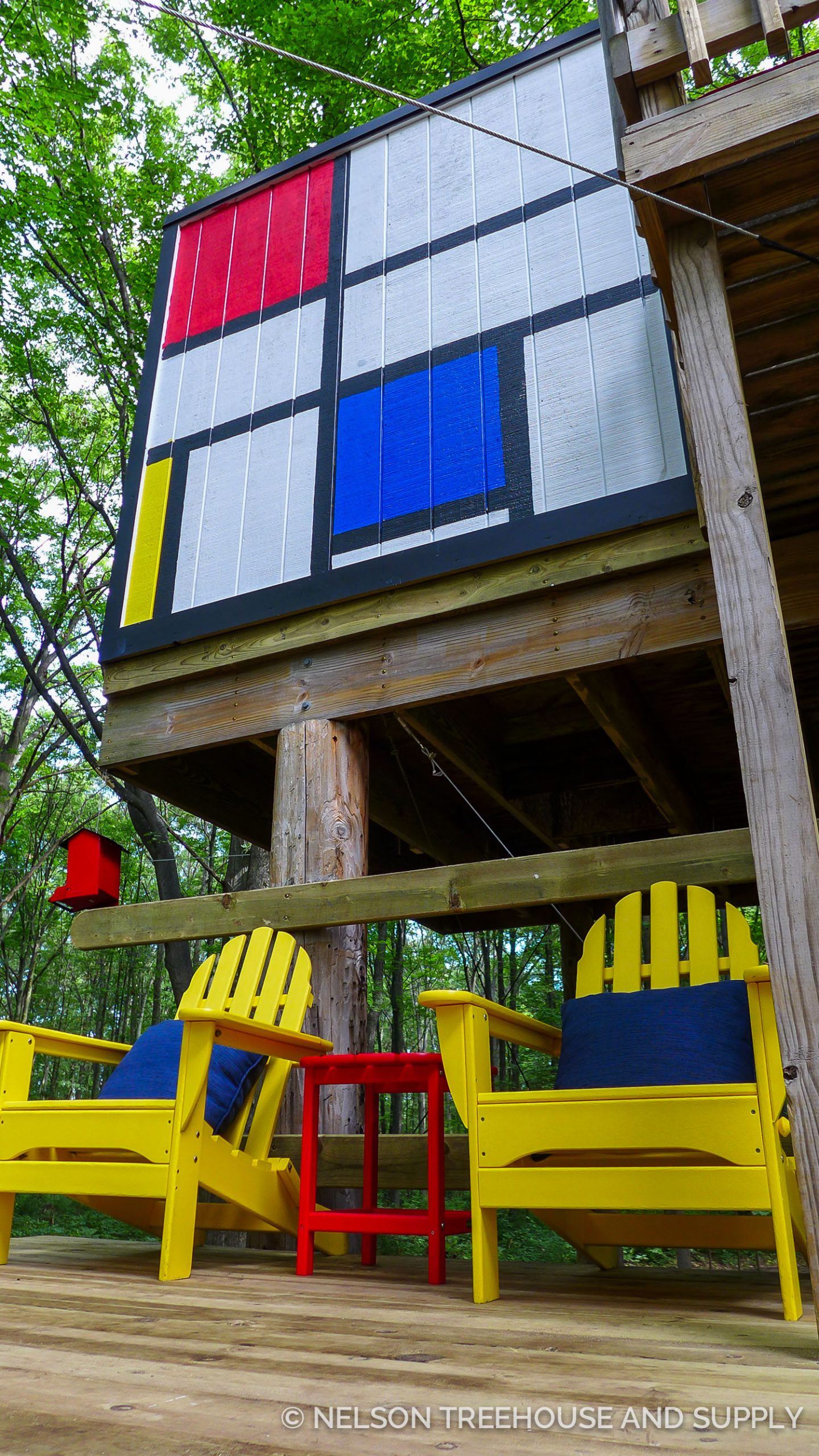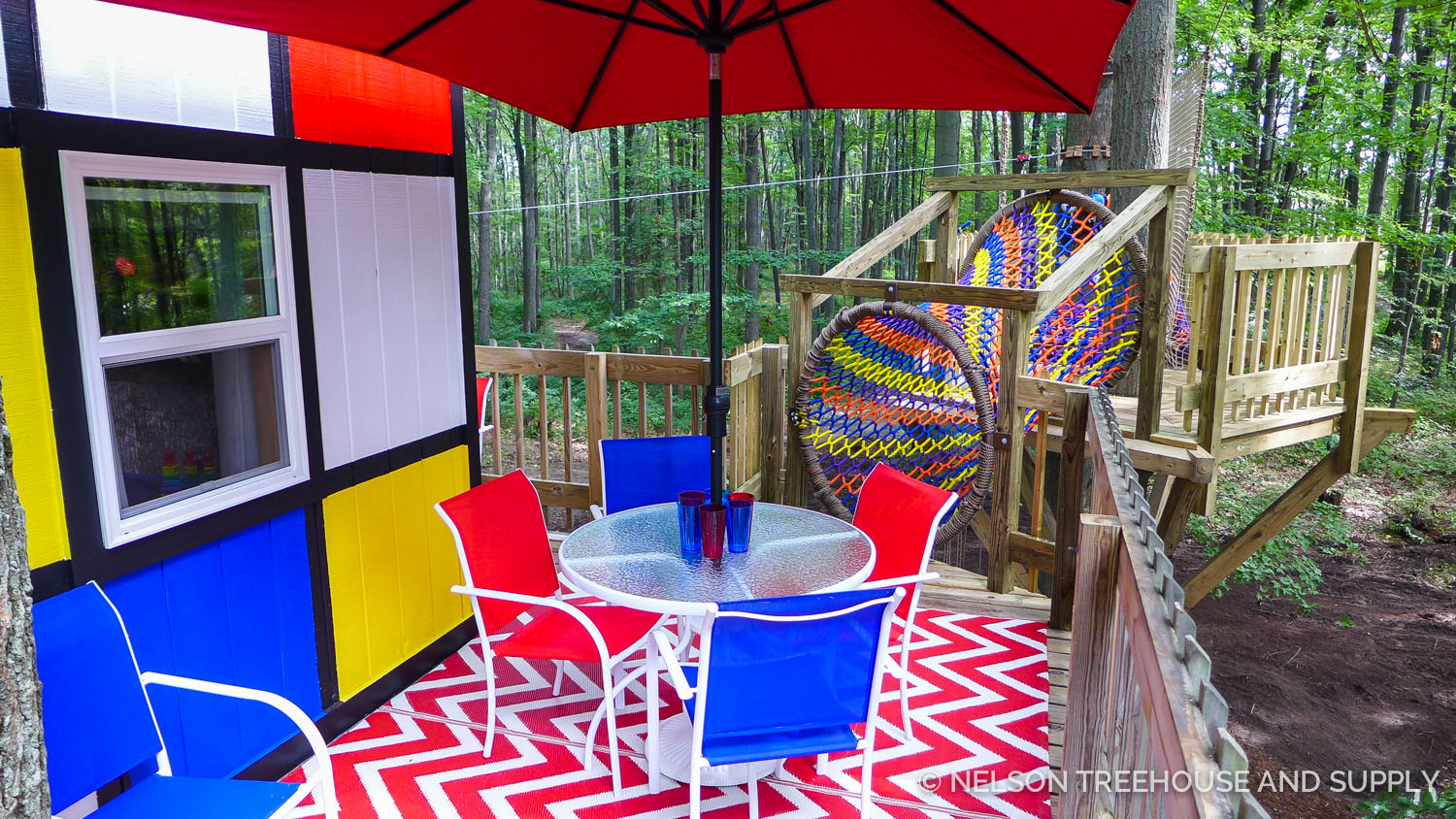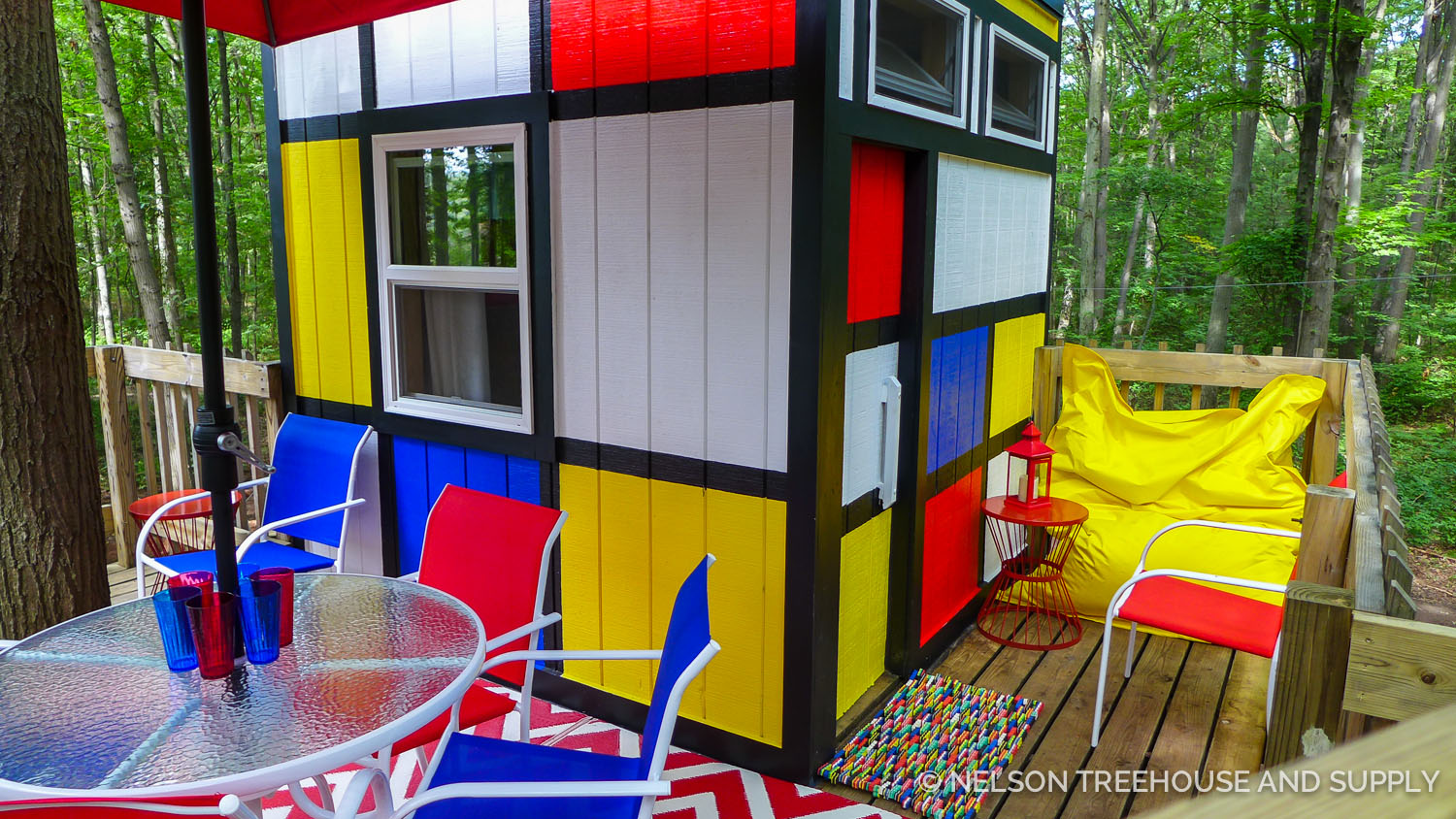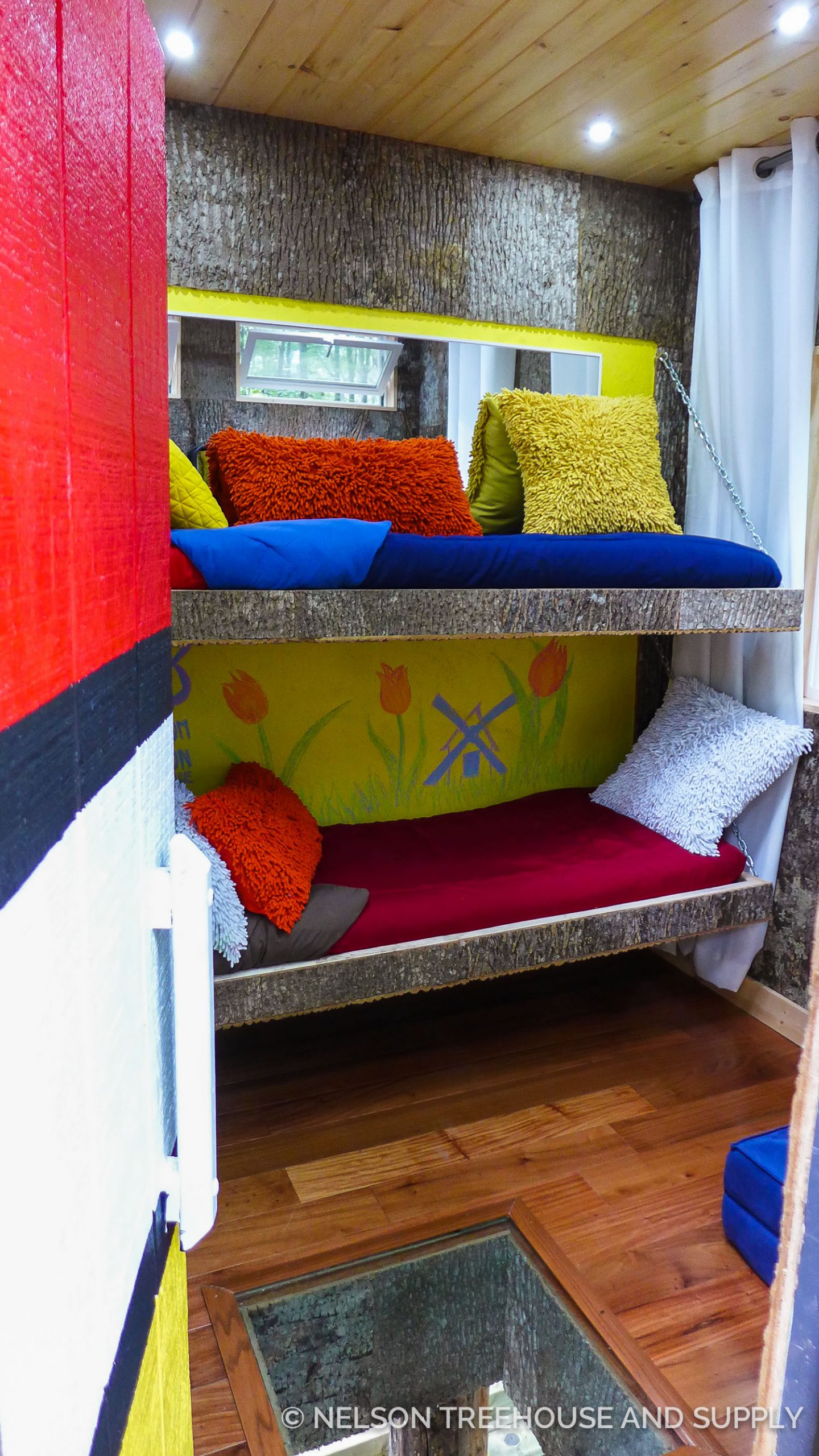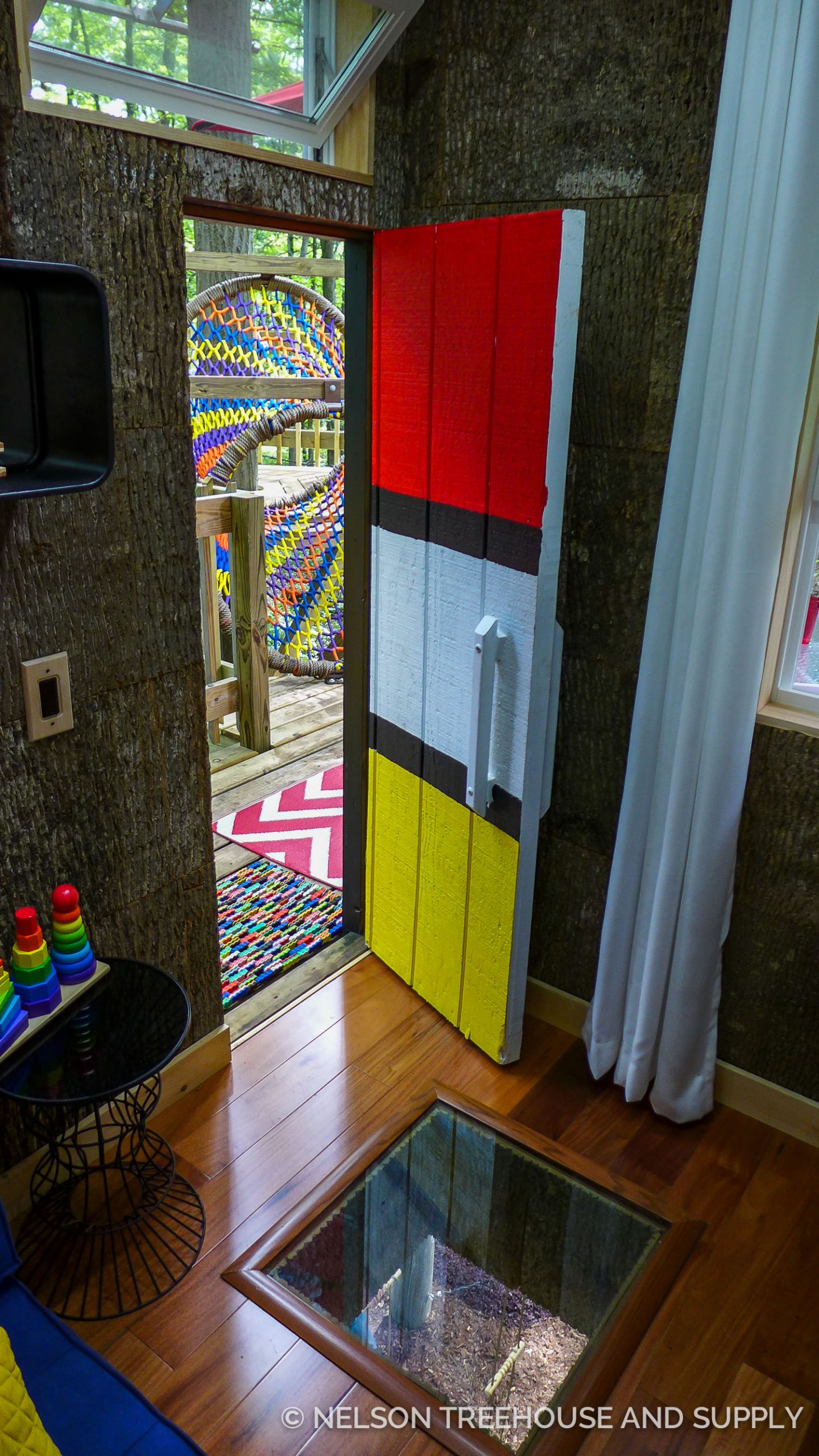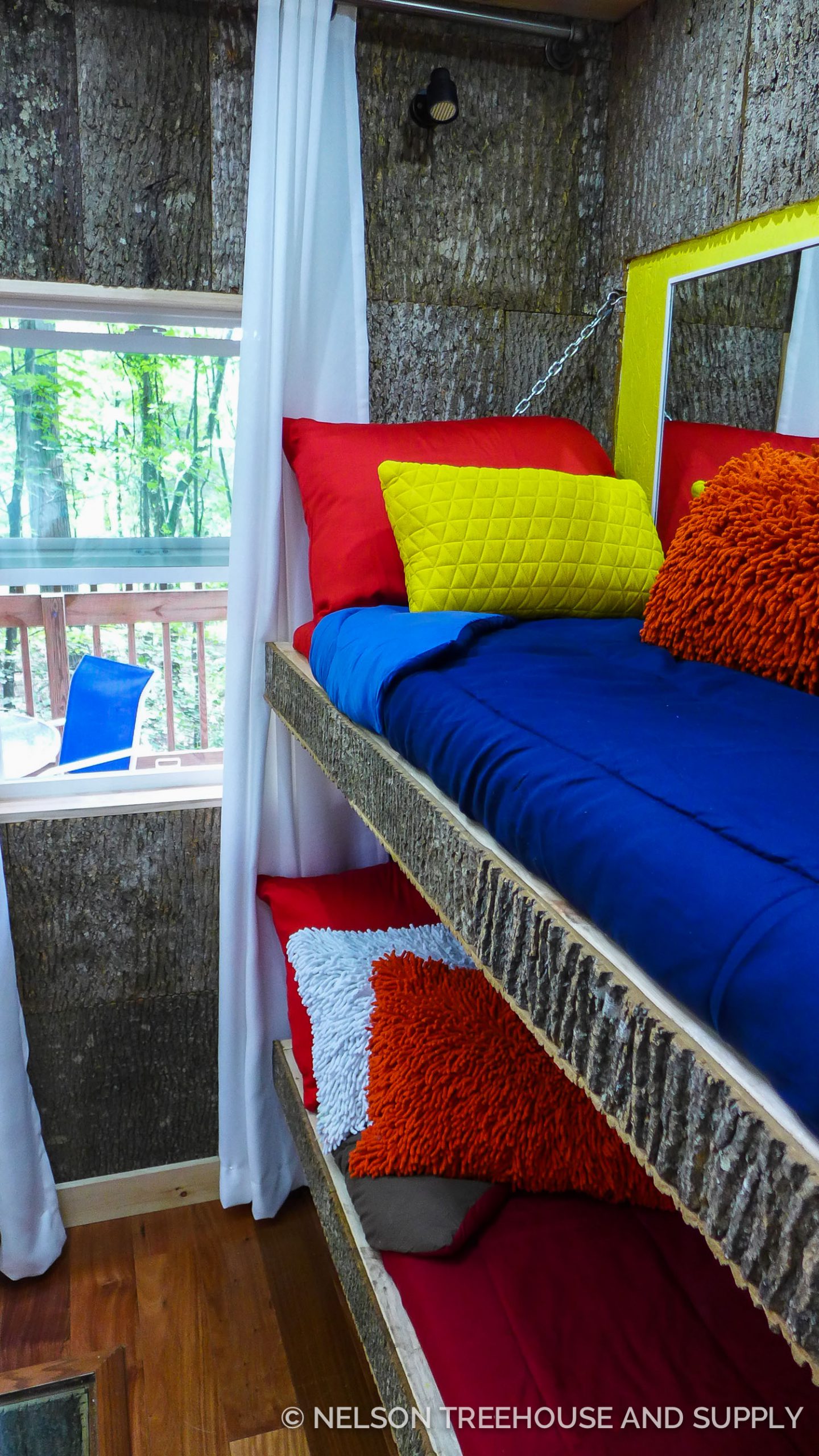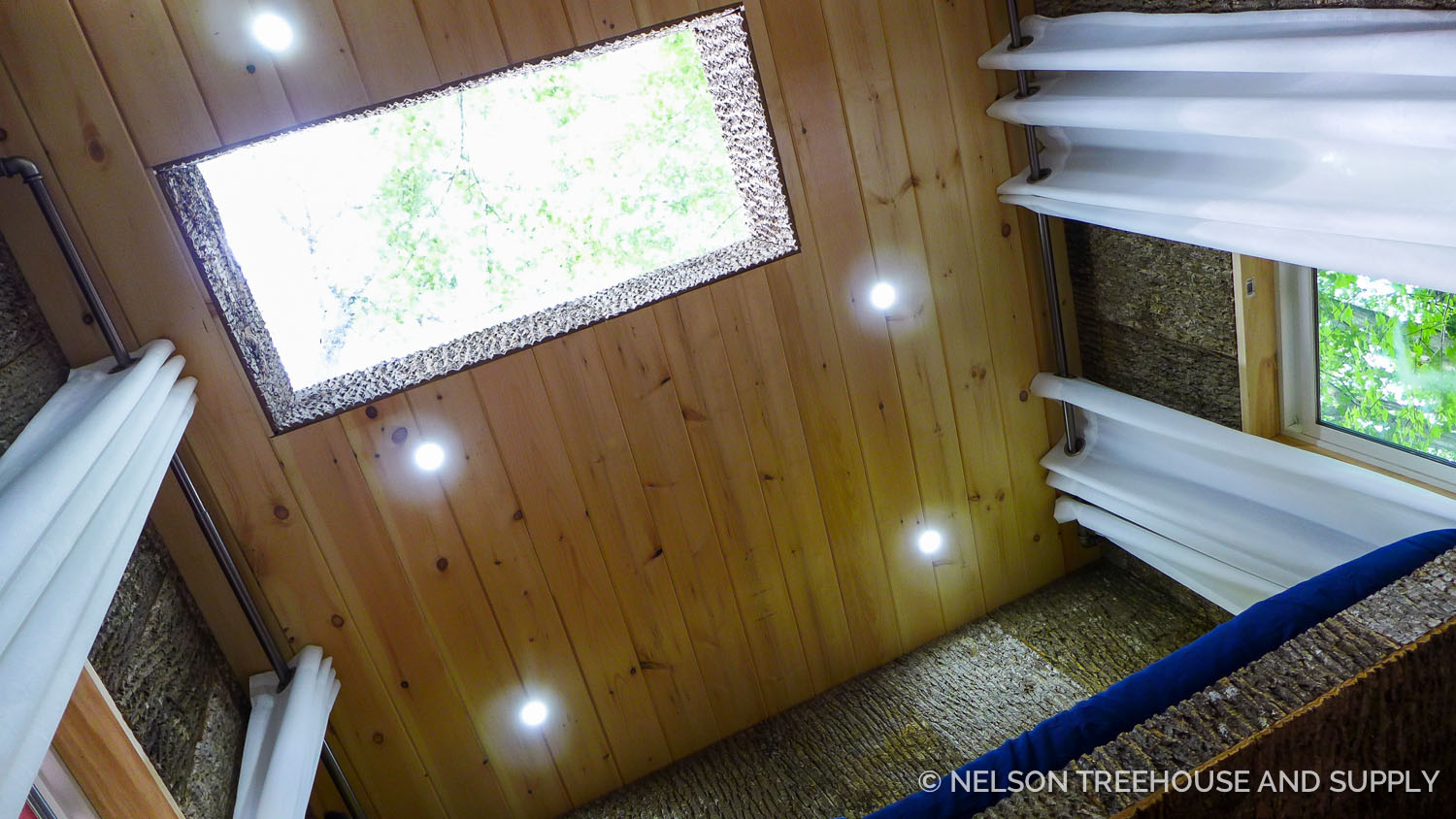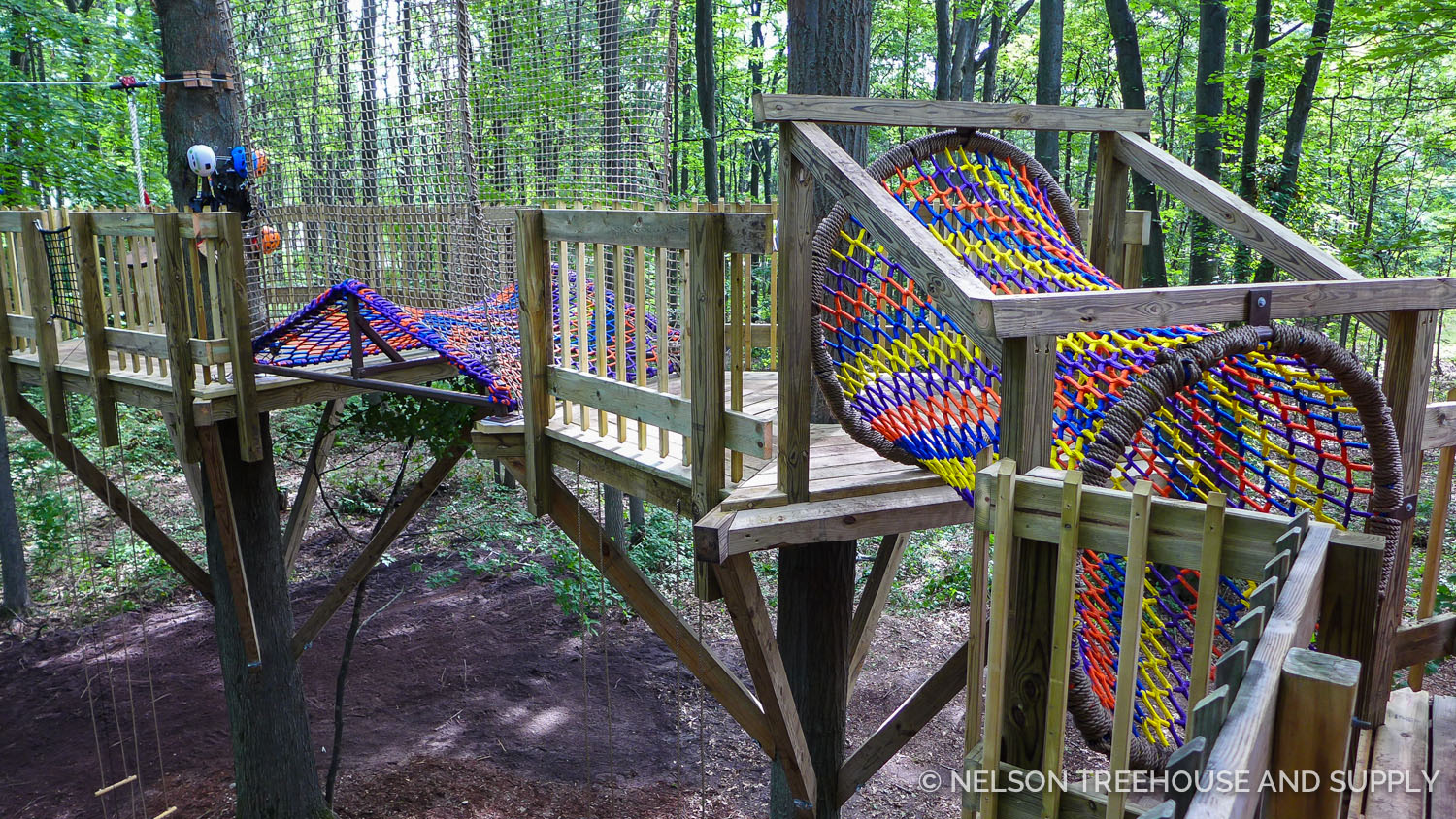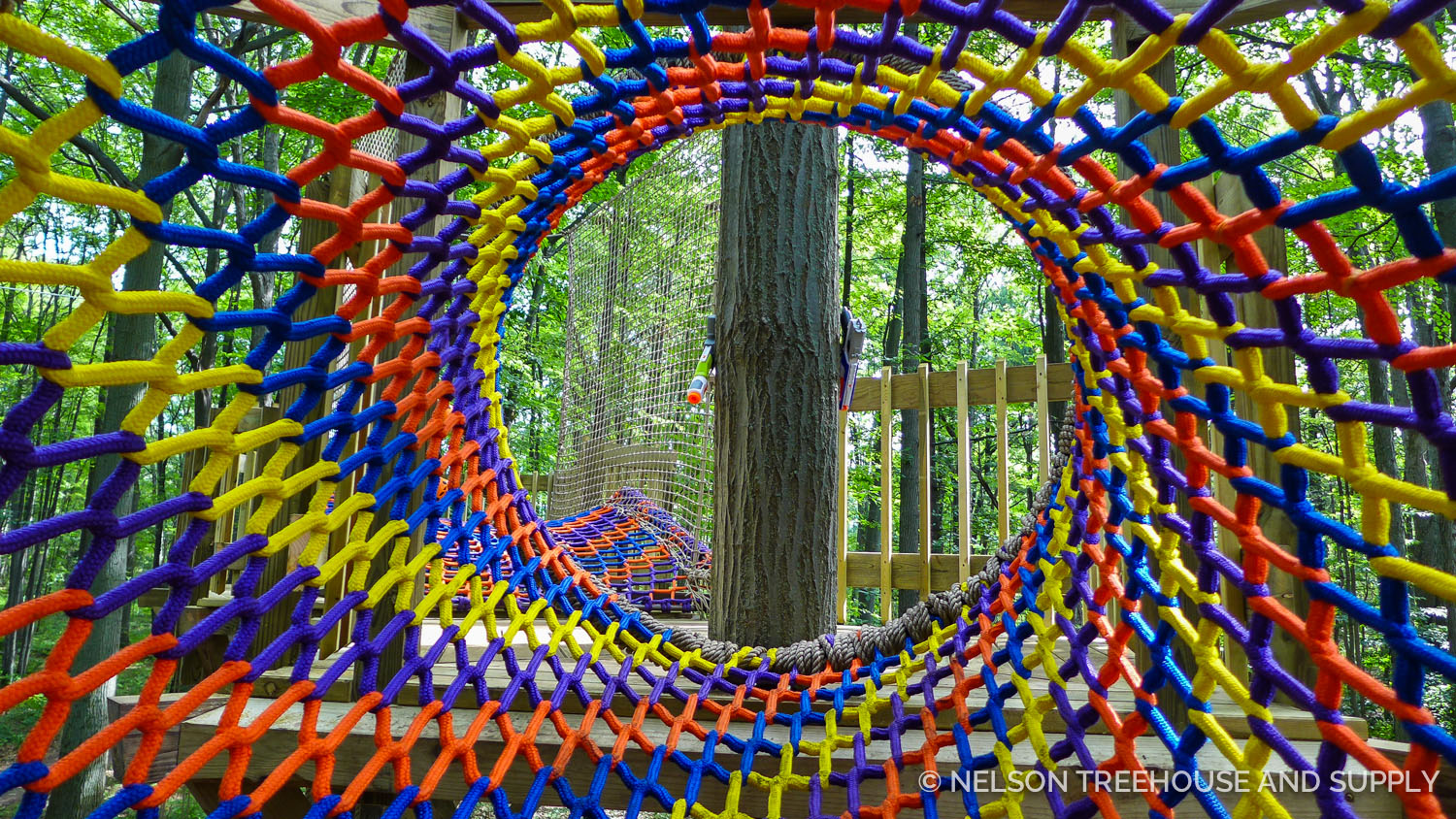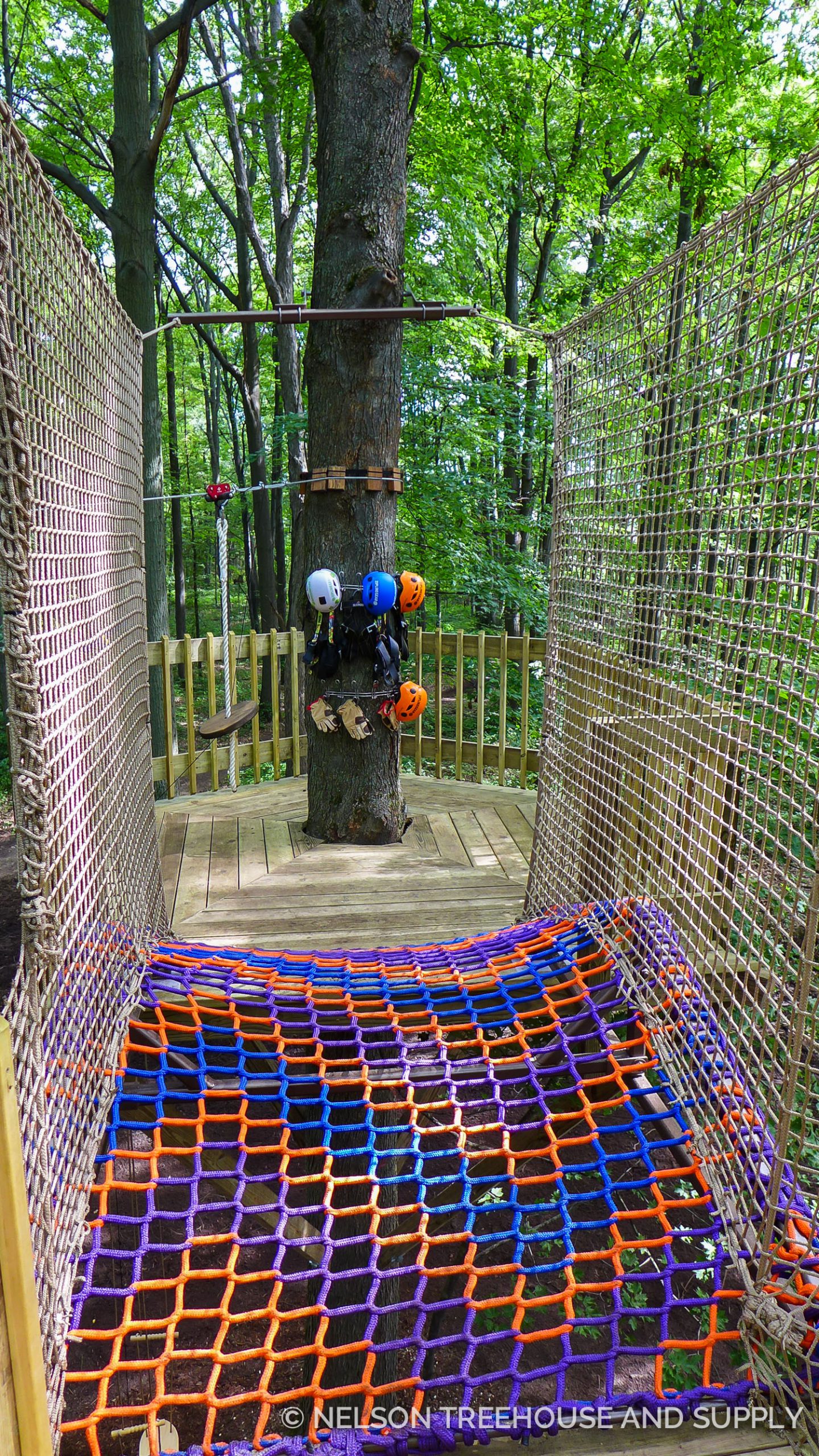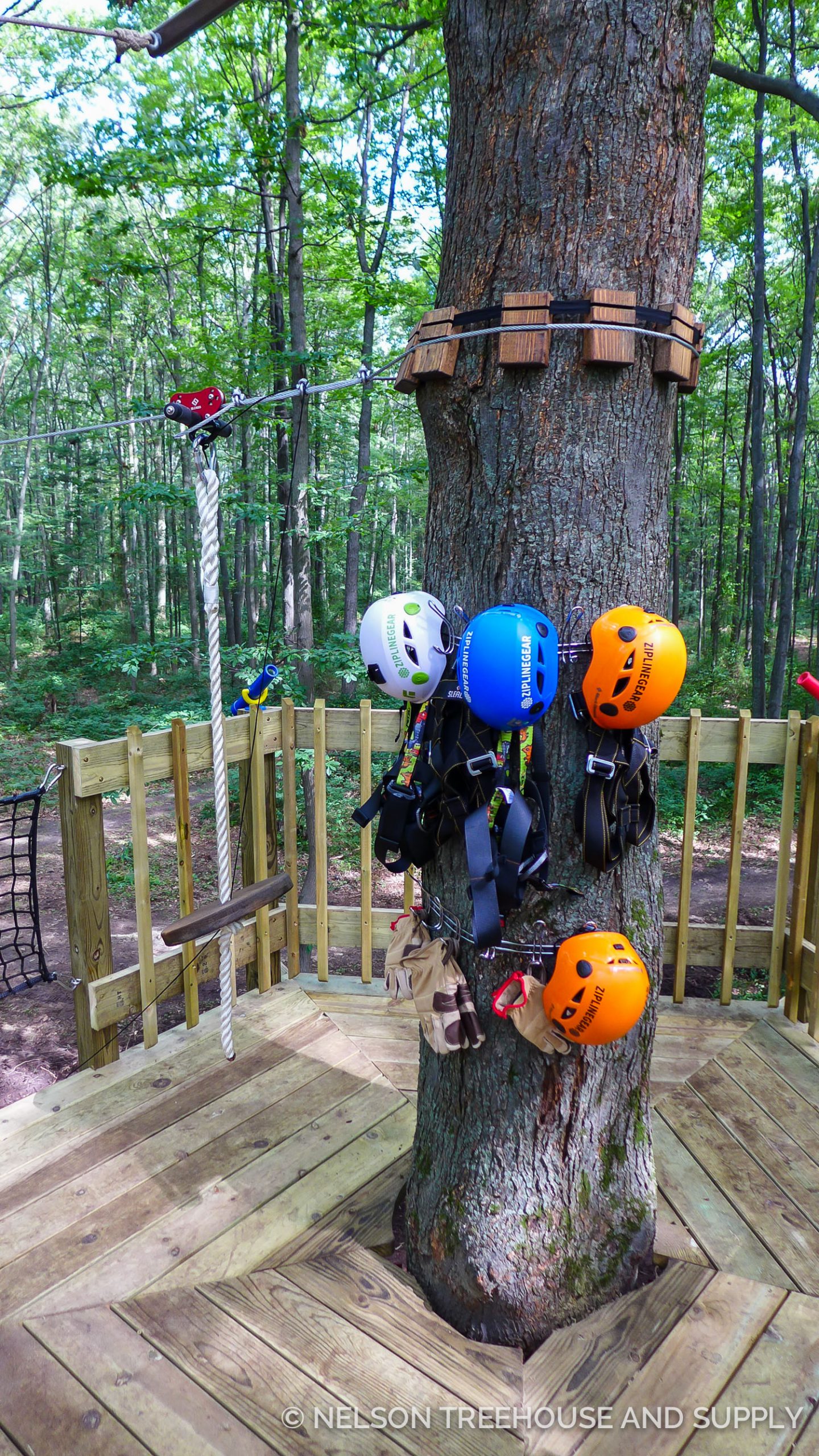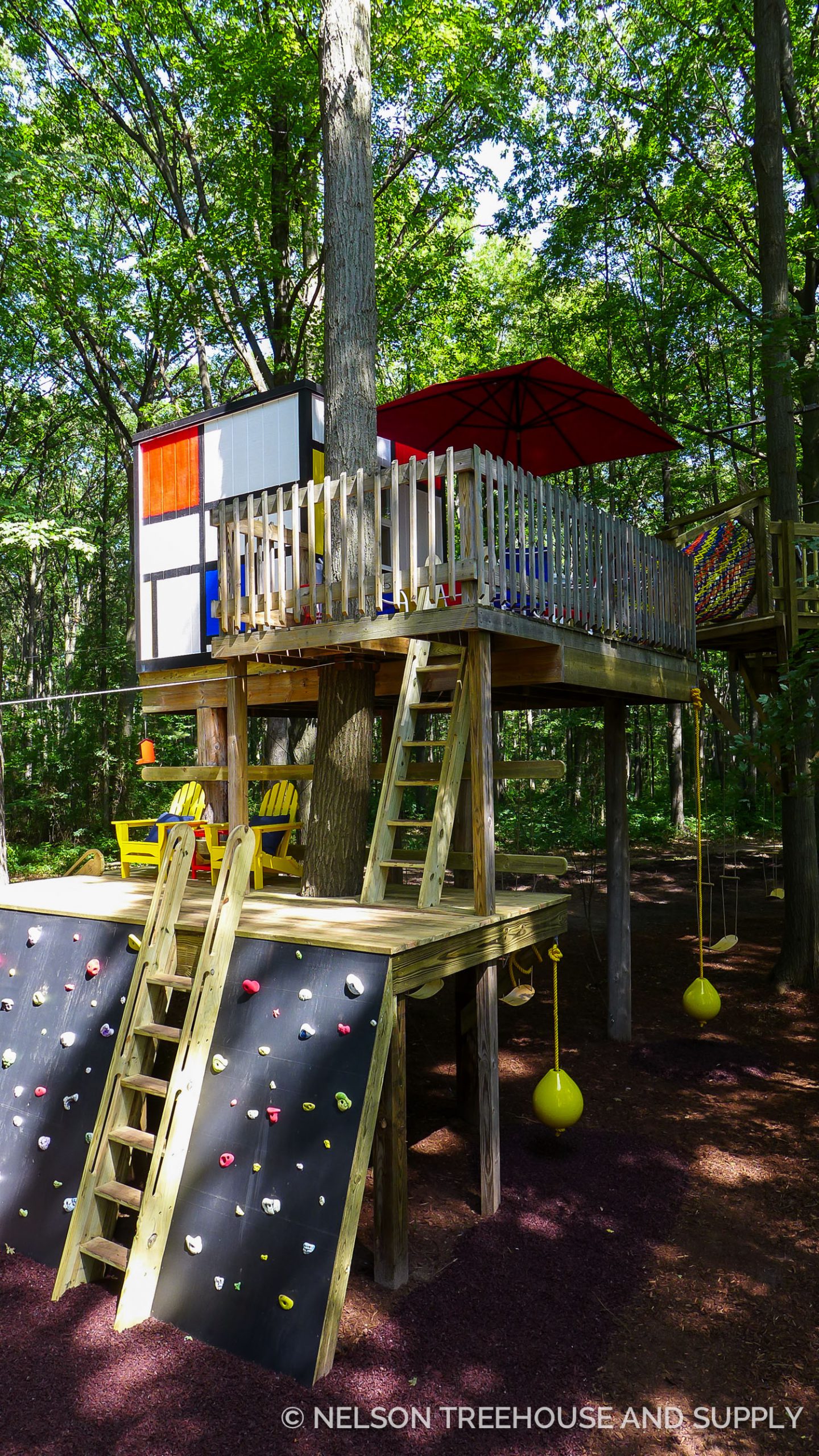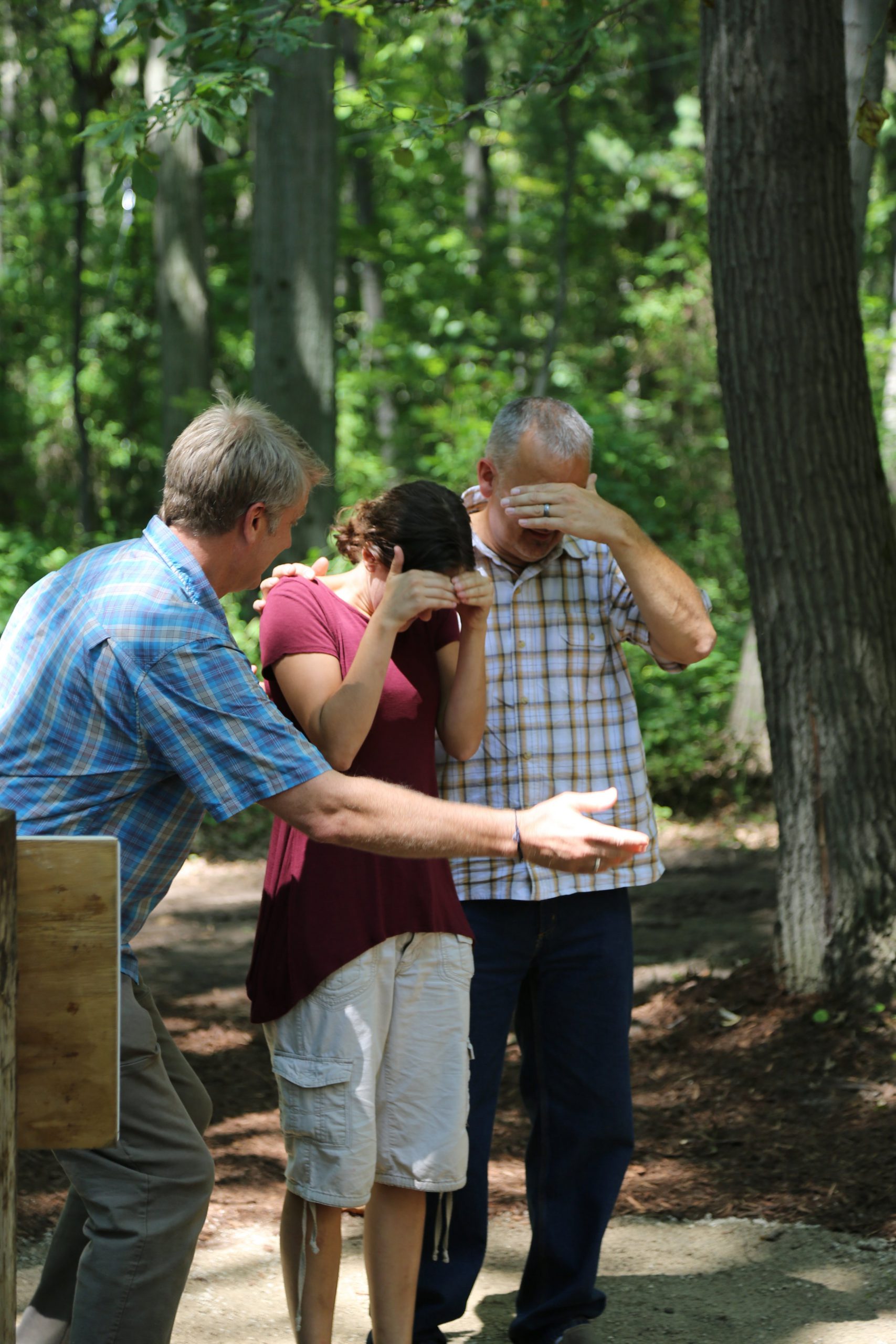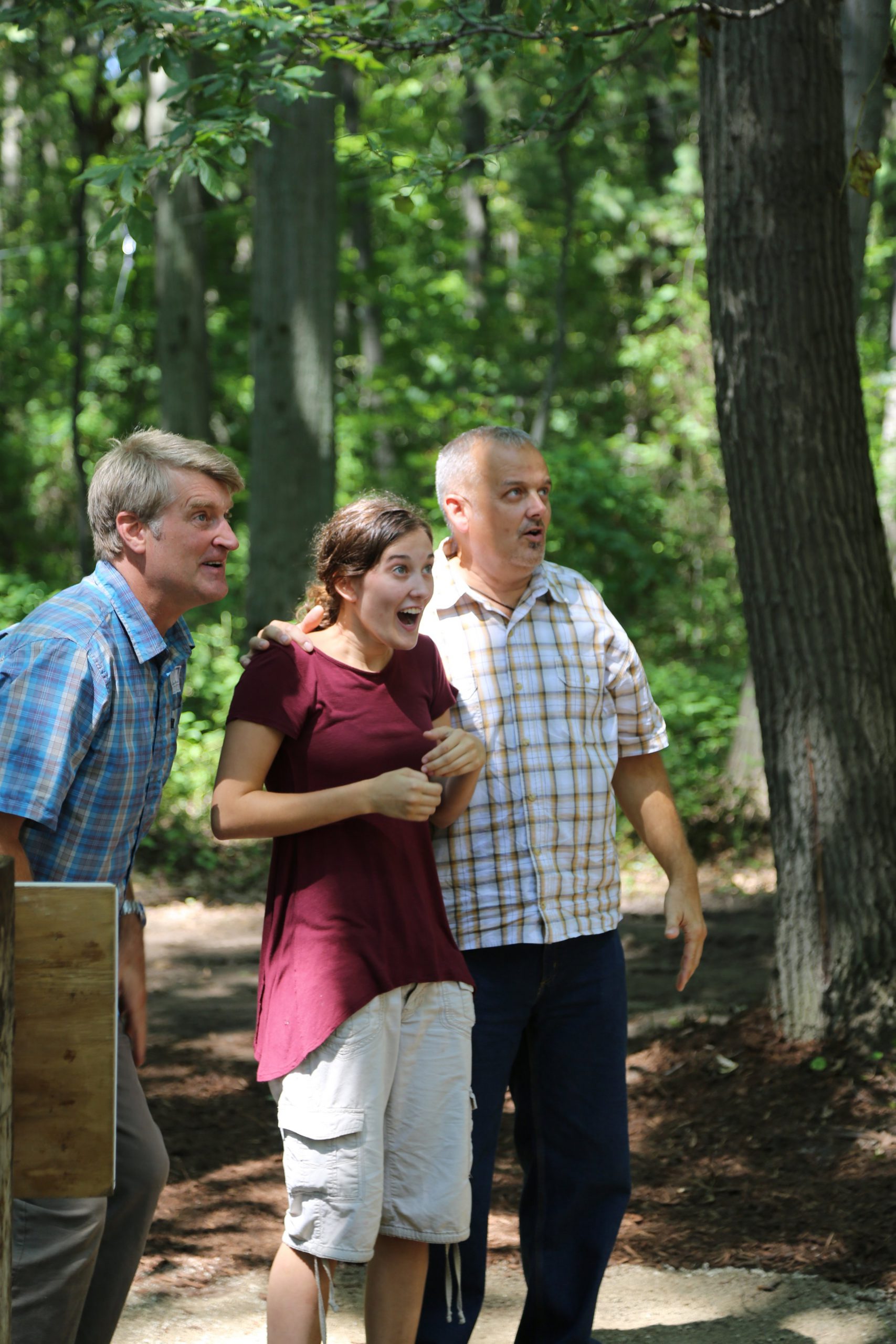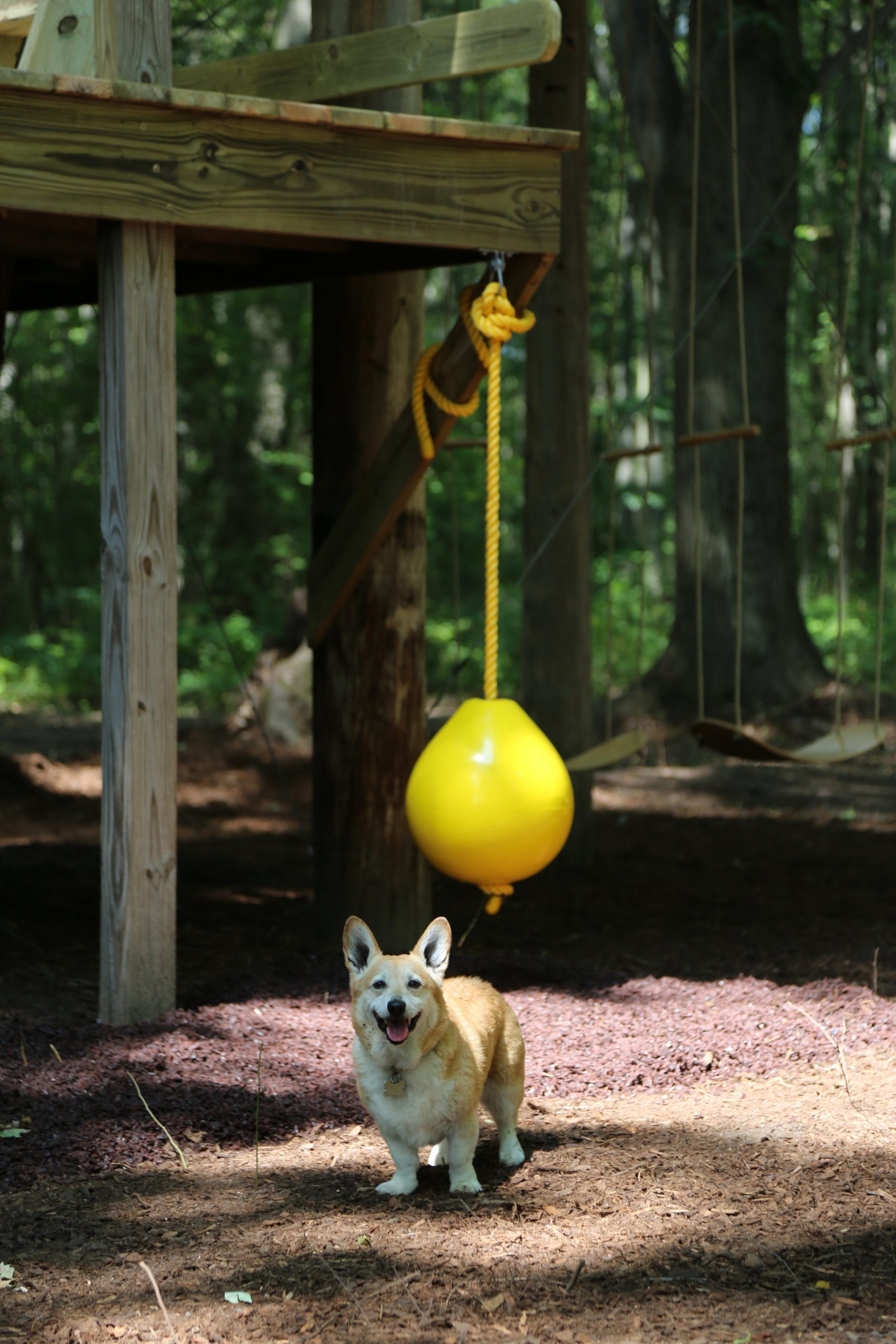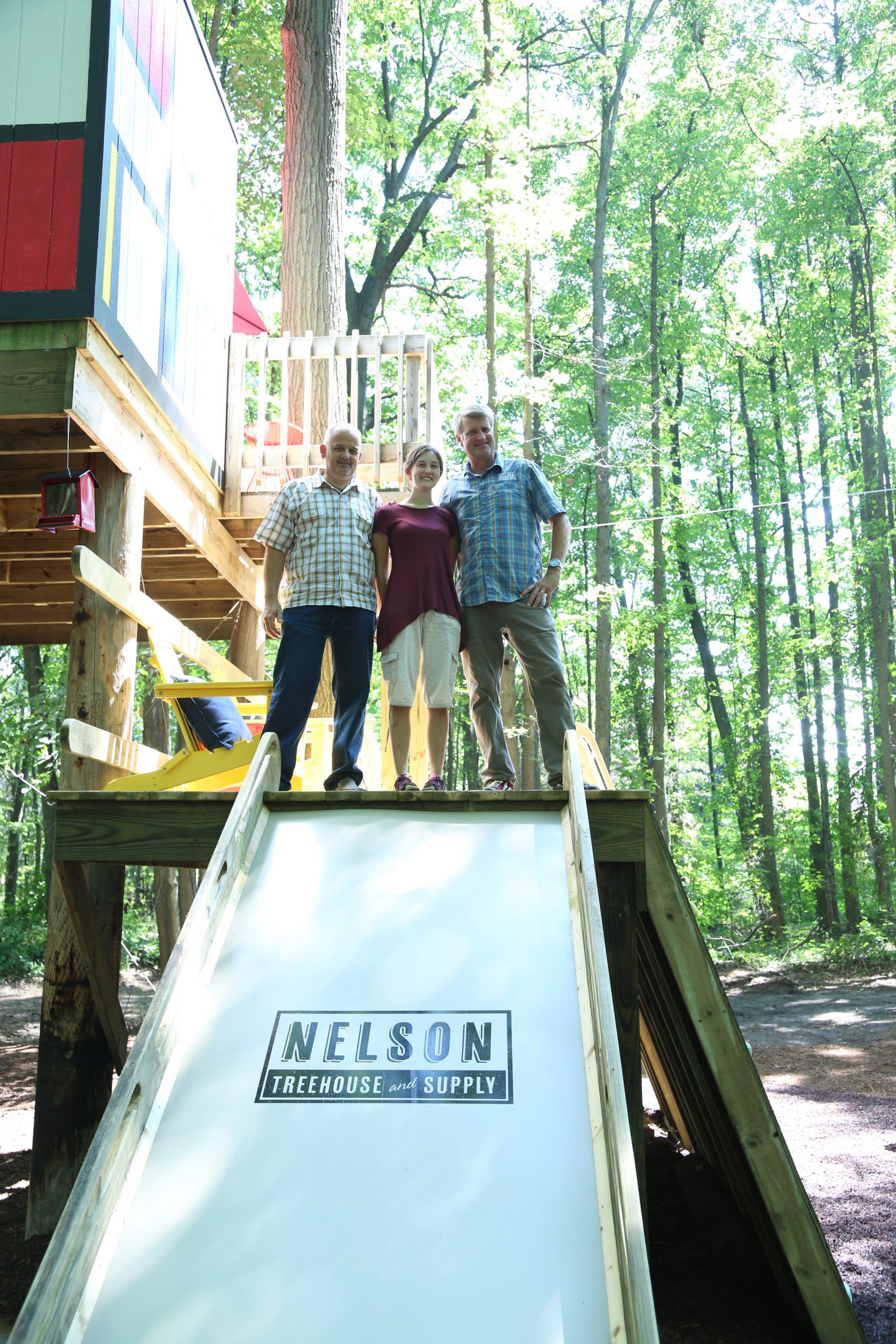 It was such a privilege to get to surprise not just one, but TWO families with treehouse makeovers! After the Sluiters, I headed to Ohio to surprise the Smith family. When I crept up behind Vanessa and her dad, Steve, I had no idea what to expect! Vanessa's tears of joy really moved me, and the smiles on the faces of the rest of her family reminded me just how special my job in treehouse-building really is.
I loved connecting with the Smiths over their wonderful family treehouse – Steve and Vanessa's brother, Jared had built the treehouses 16 years ago, and were inspired by my treehouse books (I'm so flattered!). Vanessa fondly remembers time spent inside the treehouse as a child, and was hoping to update the space so that she and her family can continue to enjoy it as adults. She also asked that we subtly nod to Jared and her love of chemistry (both siblings are now pharmacists). To -make the treehouse more grown-up, Daryl and I decided to remove the carpet and add hardwood flooring, free the tree from its wooden casing, cover the walls in wood paneling, add a wet bar, seating area, and complete the decking outside. For easy access, we connected the treehouse to the Smiths' ground-level porch with an elegant staircase.
I loved how interior designer Christina Salway preserved some of the Smiths' original, sponge-painted siding in cool new shadowboxes, and played into the "chemistree" theme by incorporating vintage beakers and test tubes, and a stainless steel bar countertop. These streamlined, modern-looking laboratory touches are balanced by bright pops of color throughout the space. The treehouse now resonates with the Smith family's fun-loving, vibrant approach to life. I wish the Smiths many happy years of dance parties, drinks, and time spent together in their treehouse!
SURPRISE!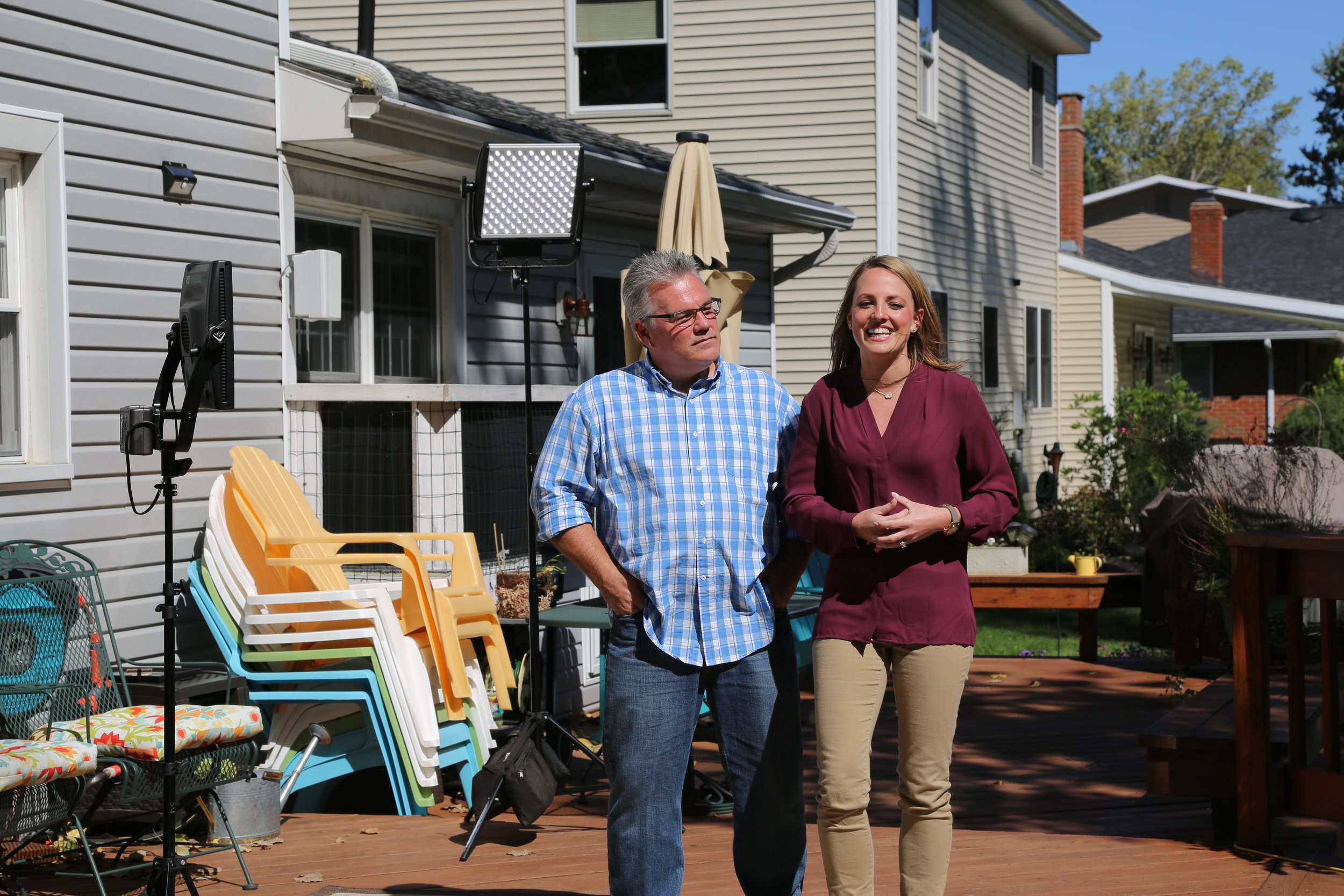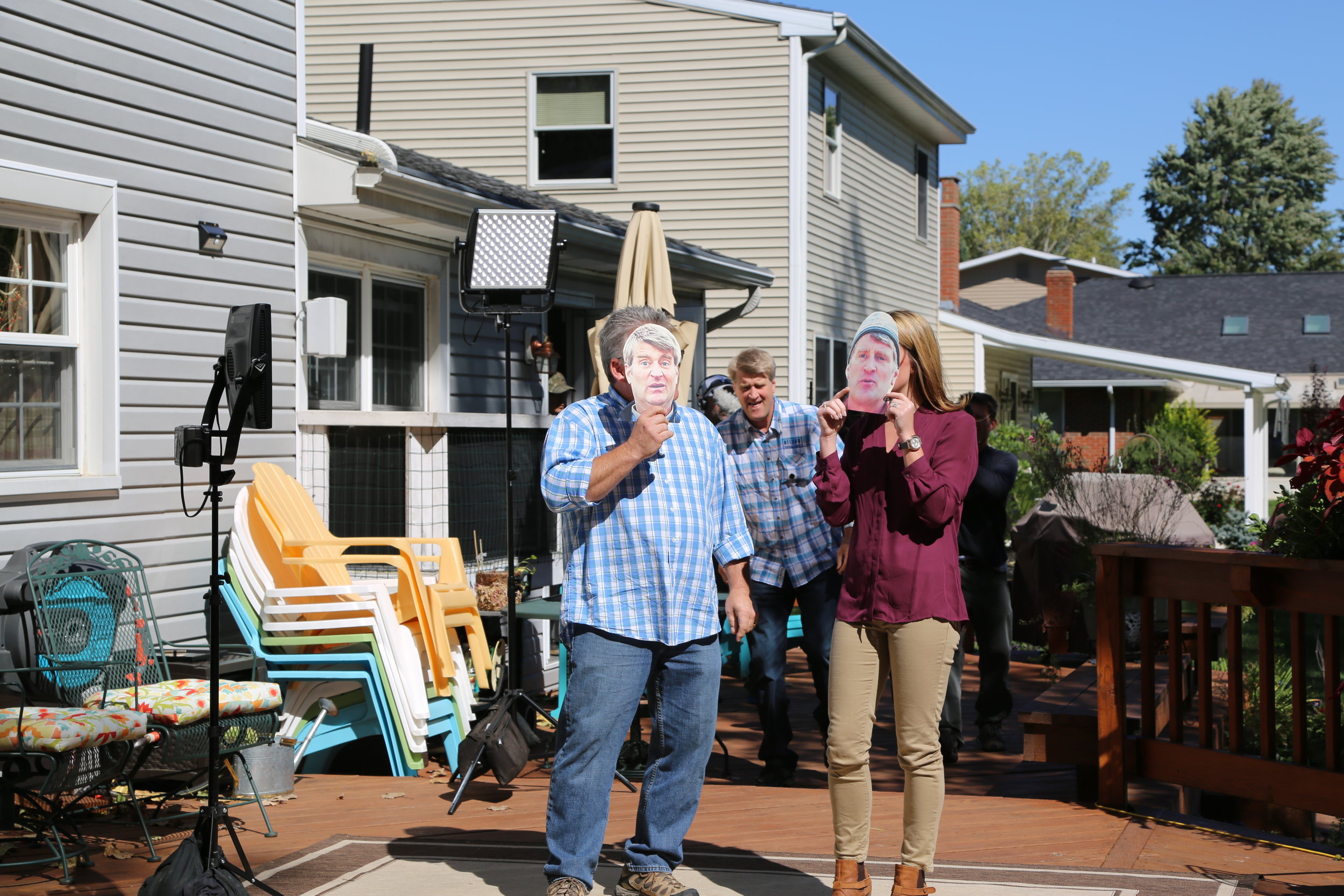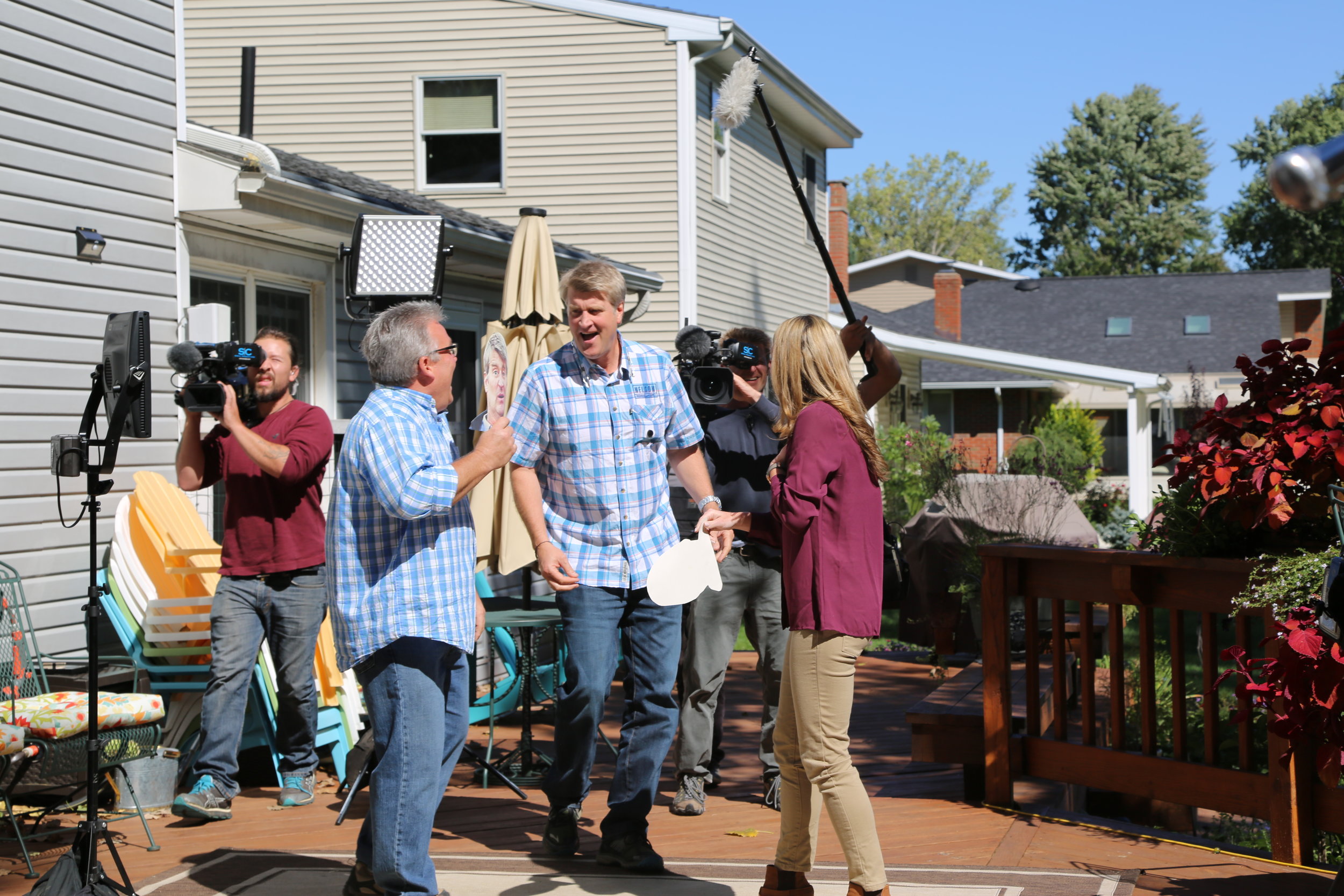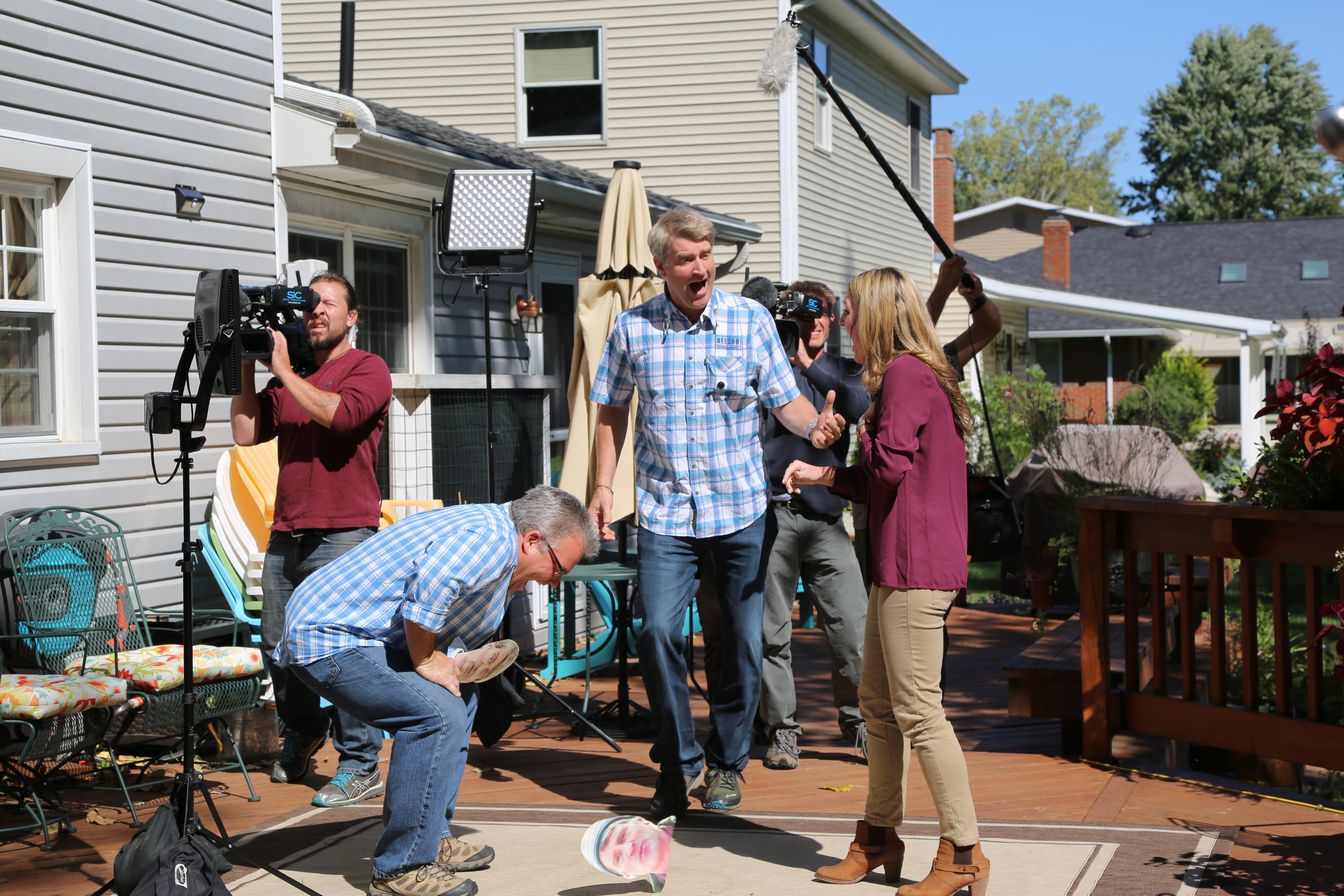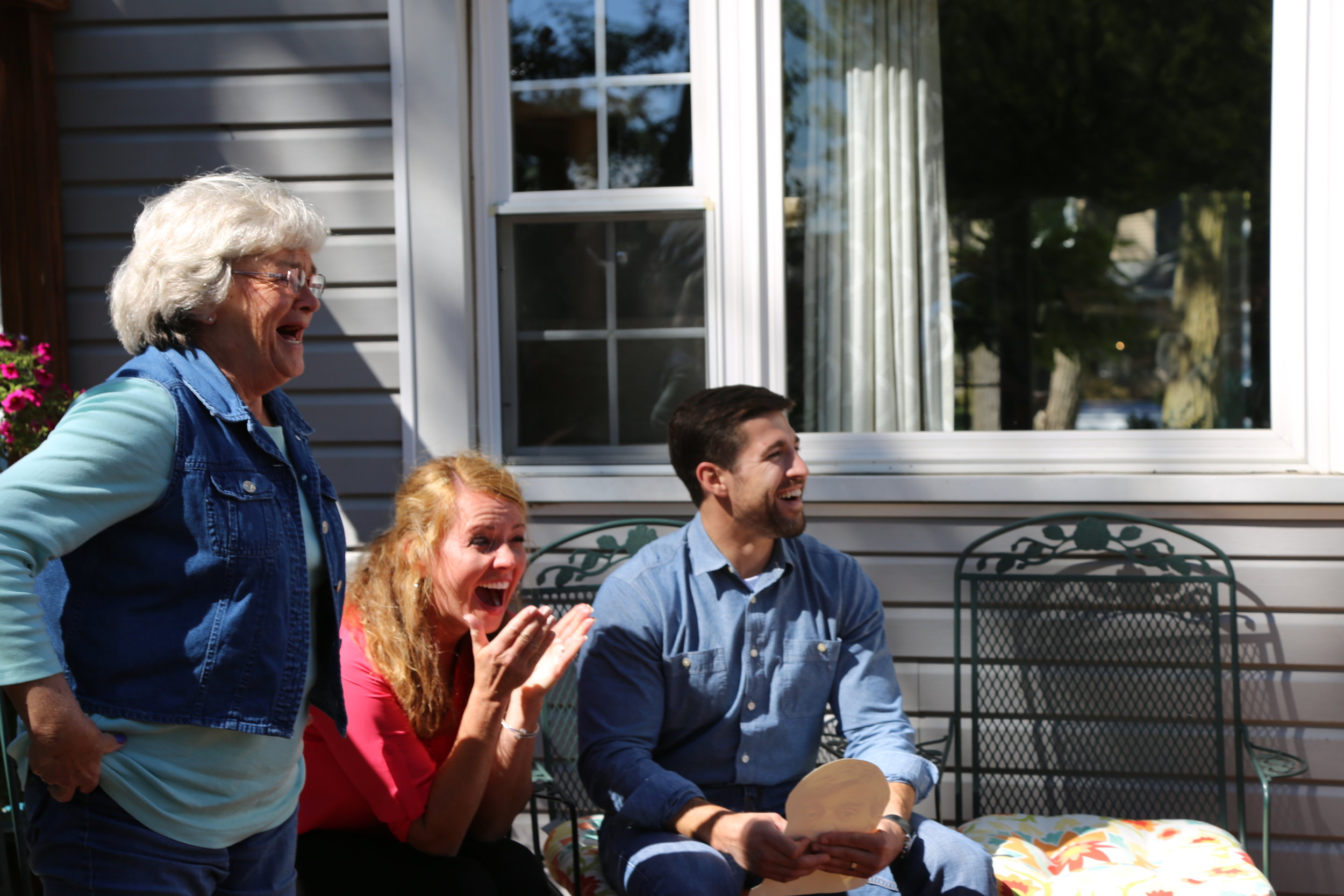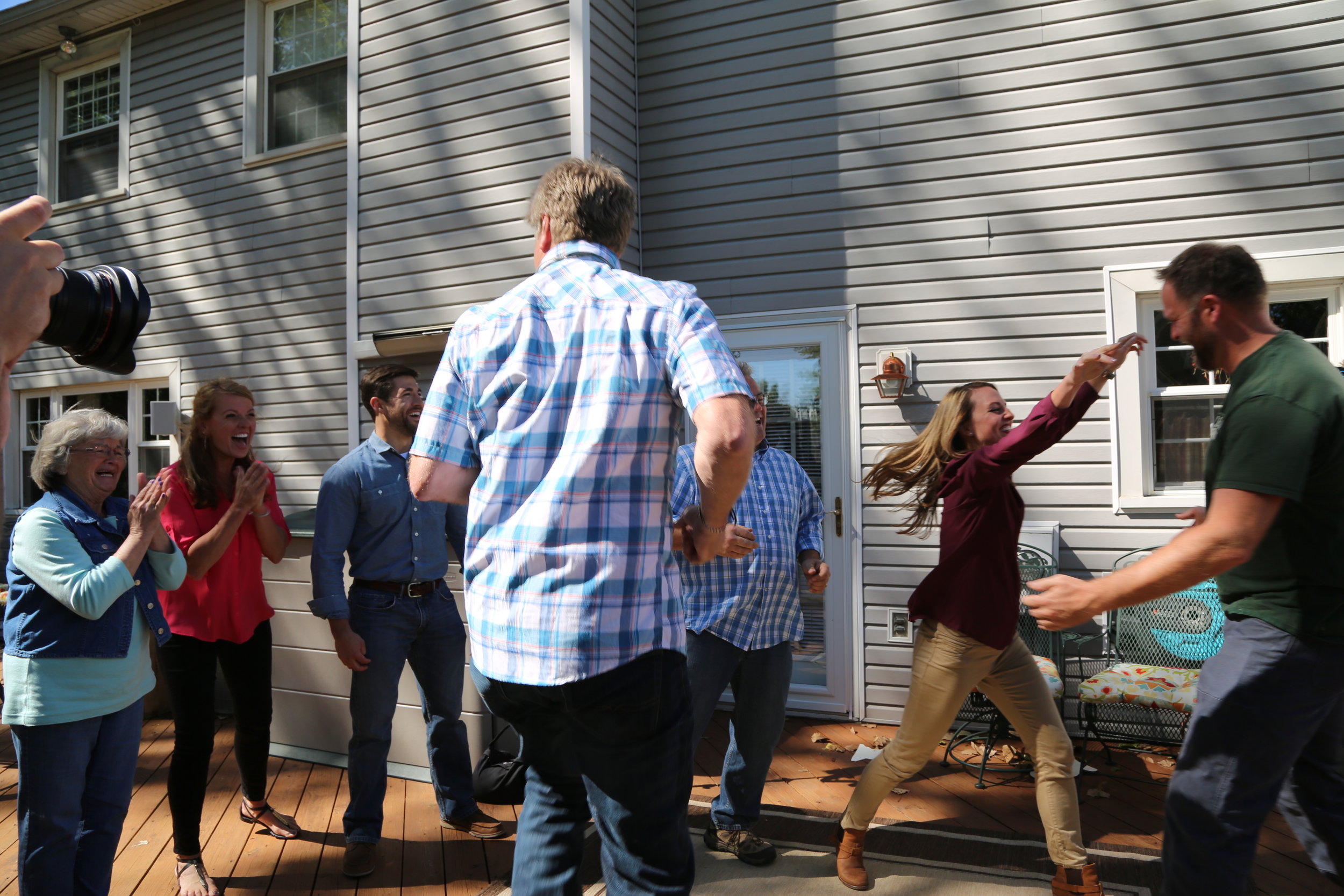 THE REMODELED "CHEMISTREE" TREEHOUSE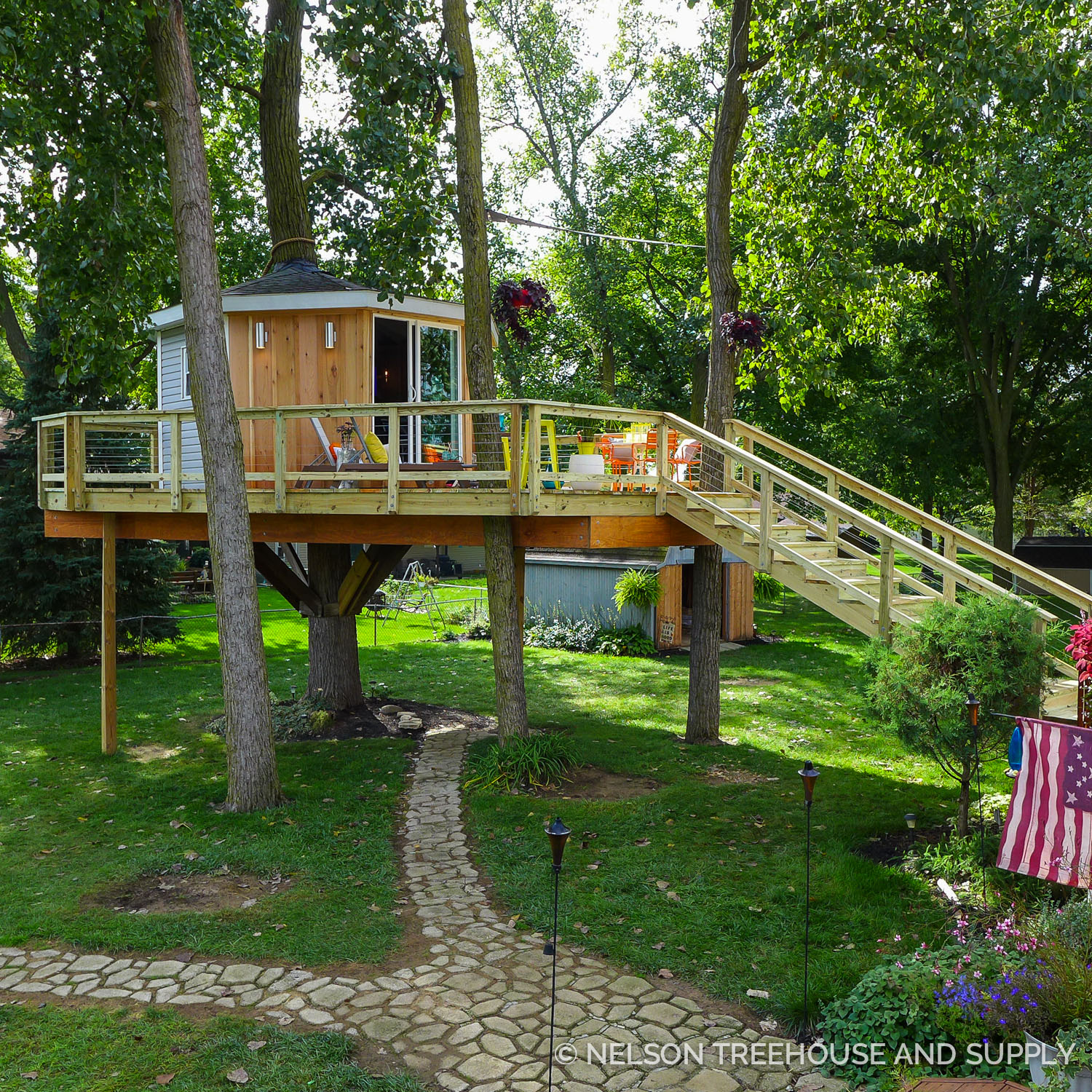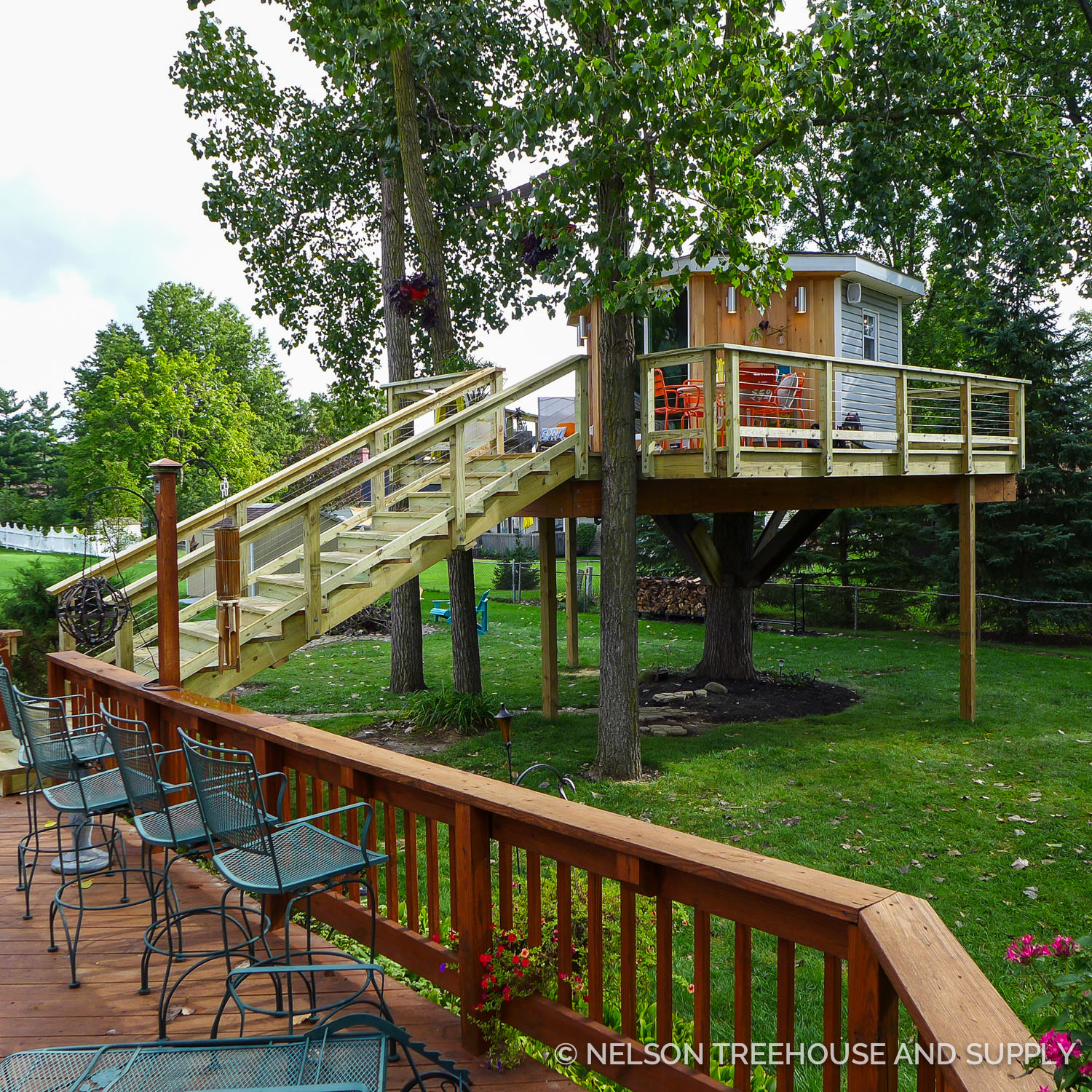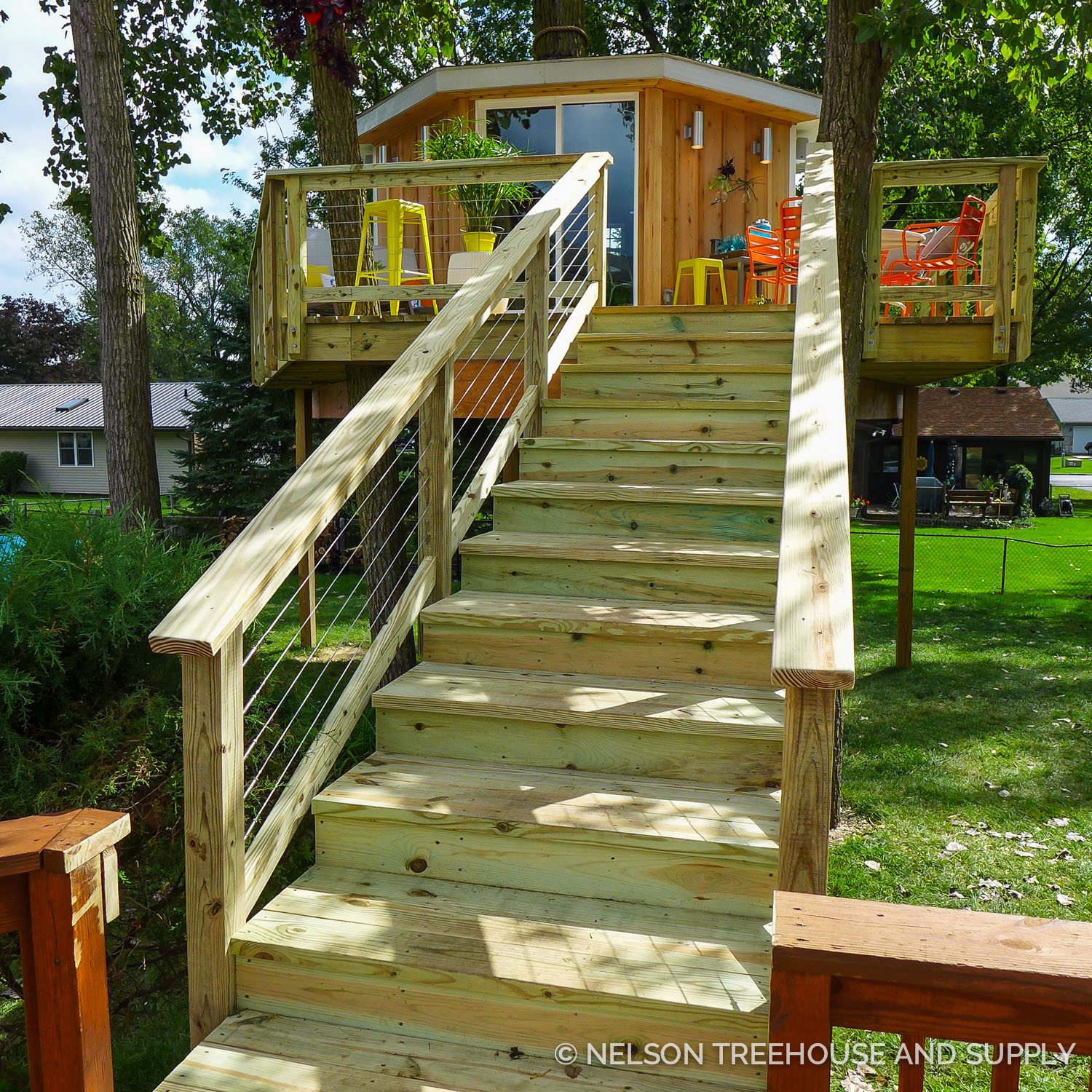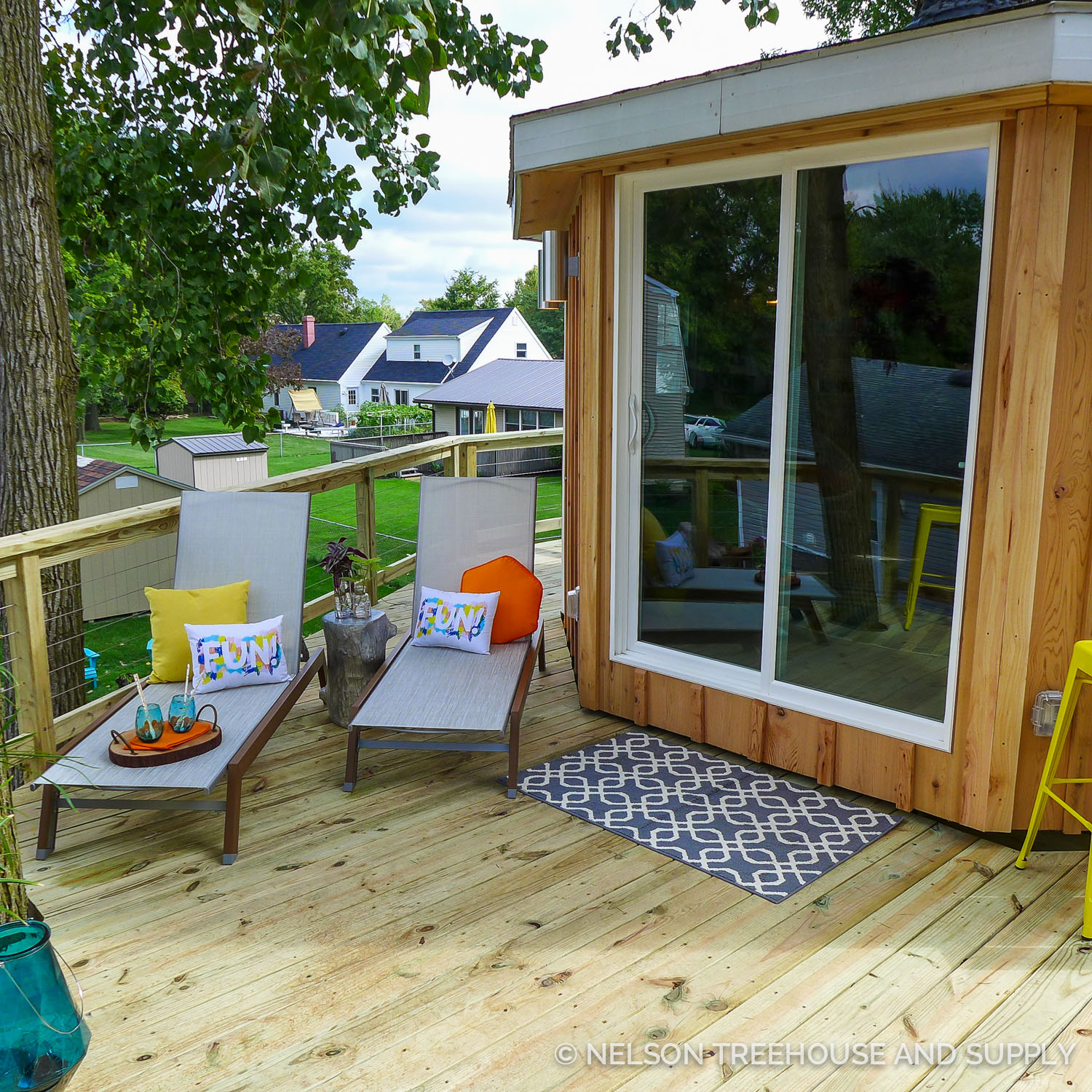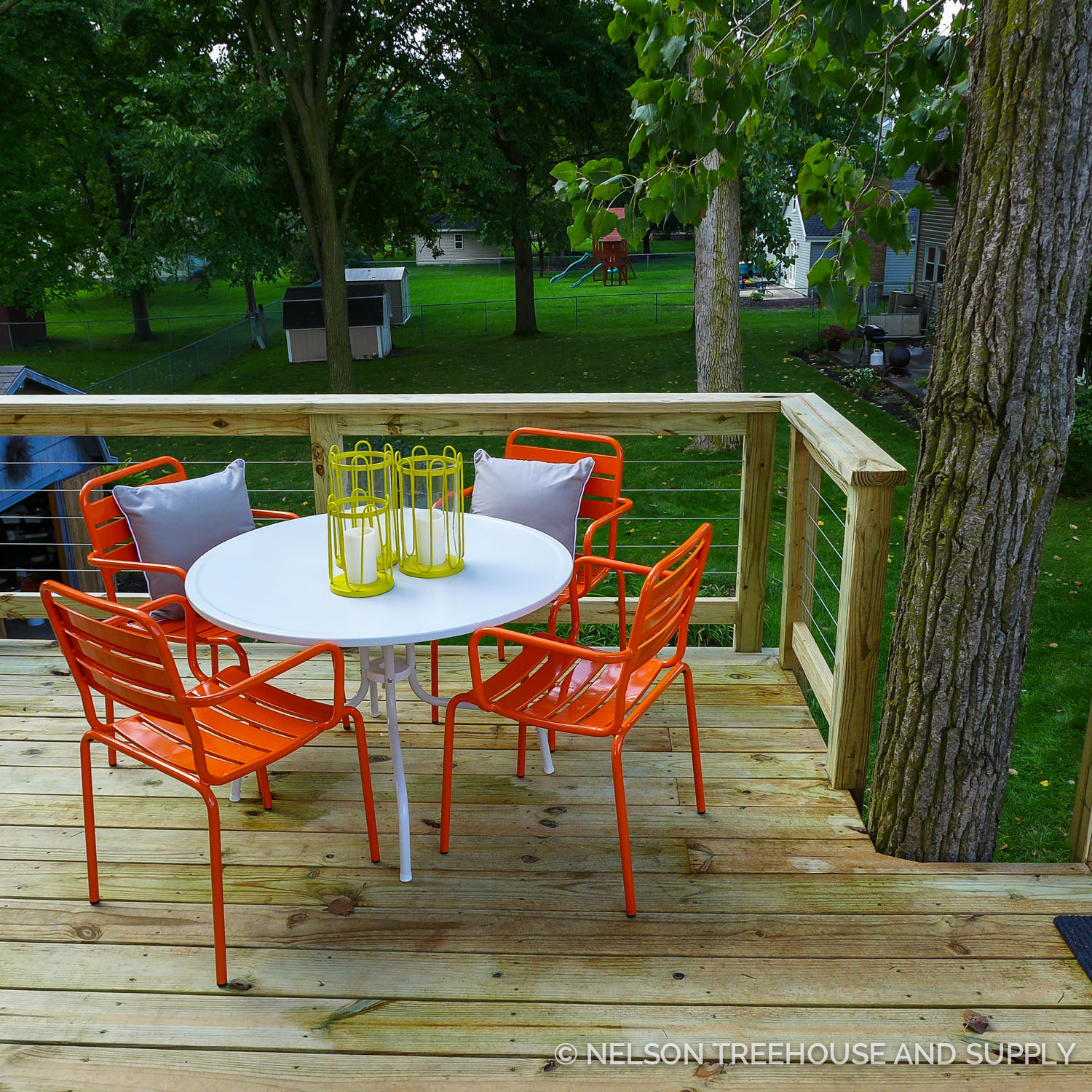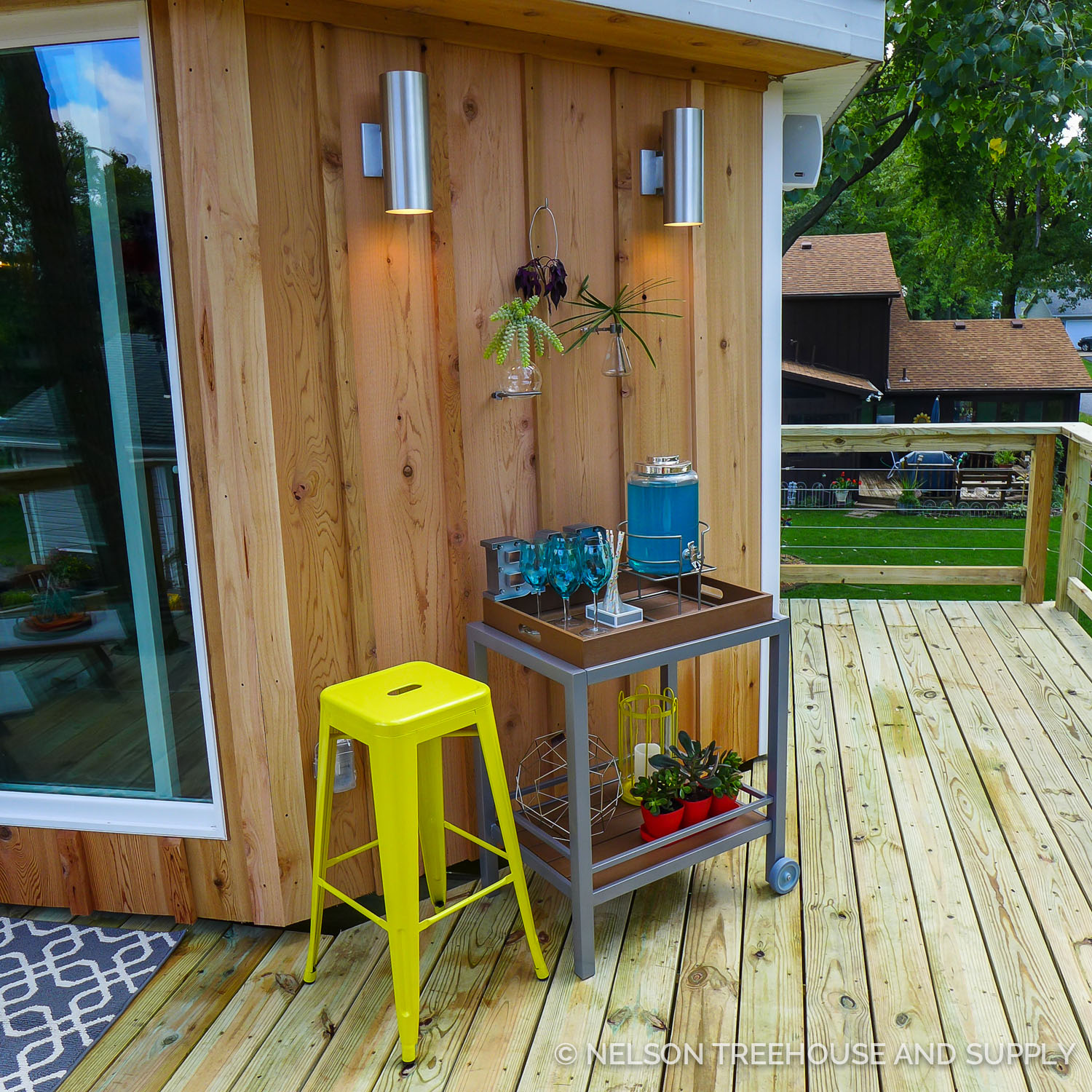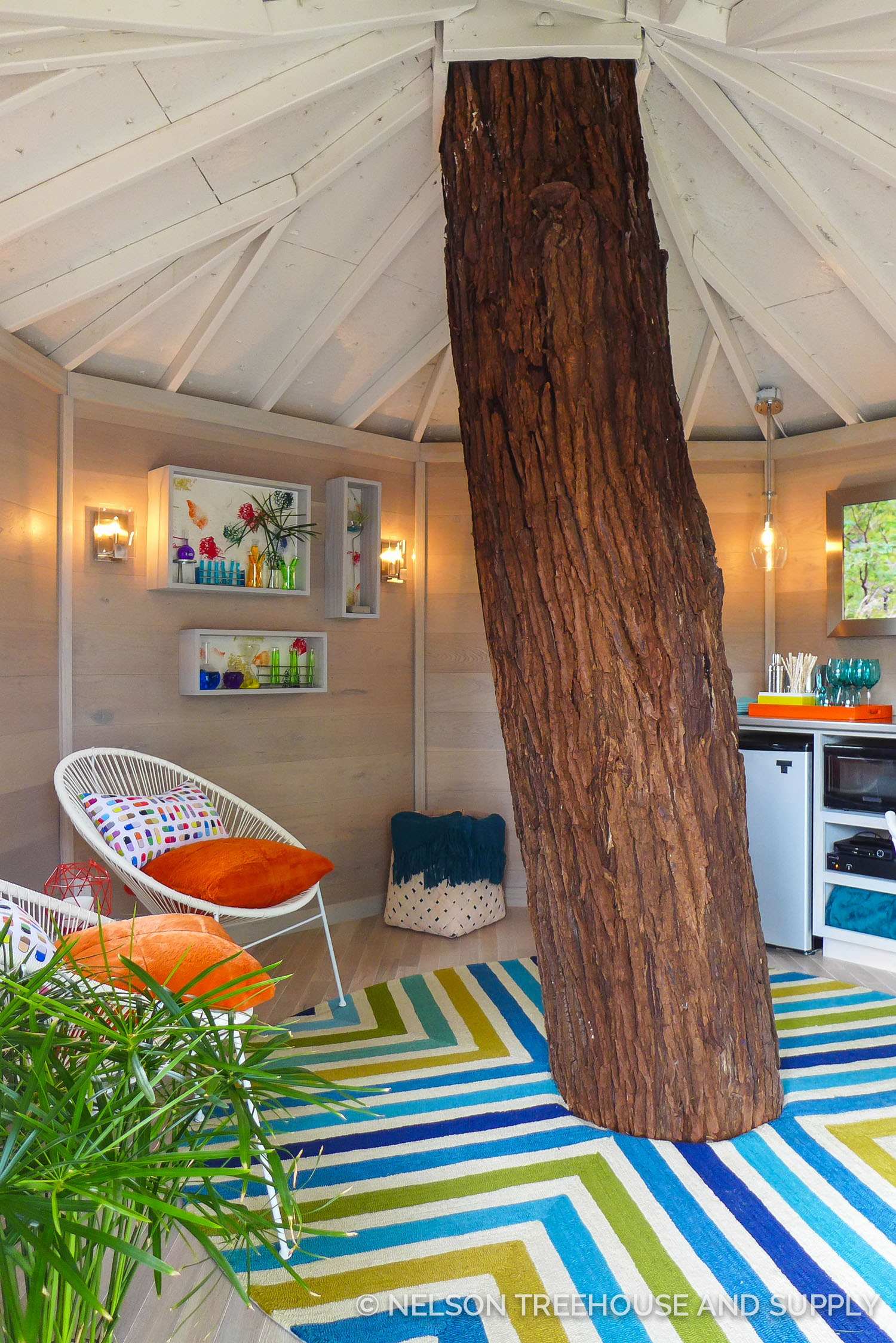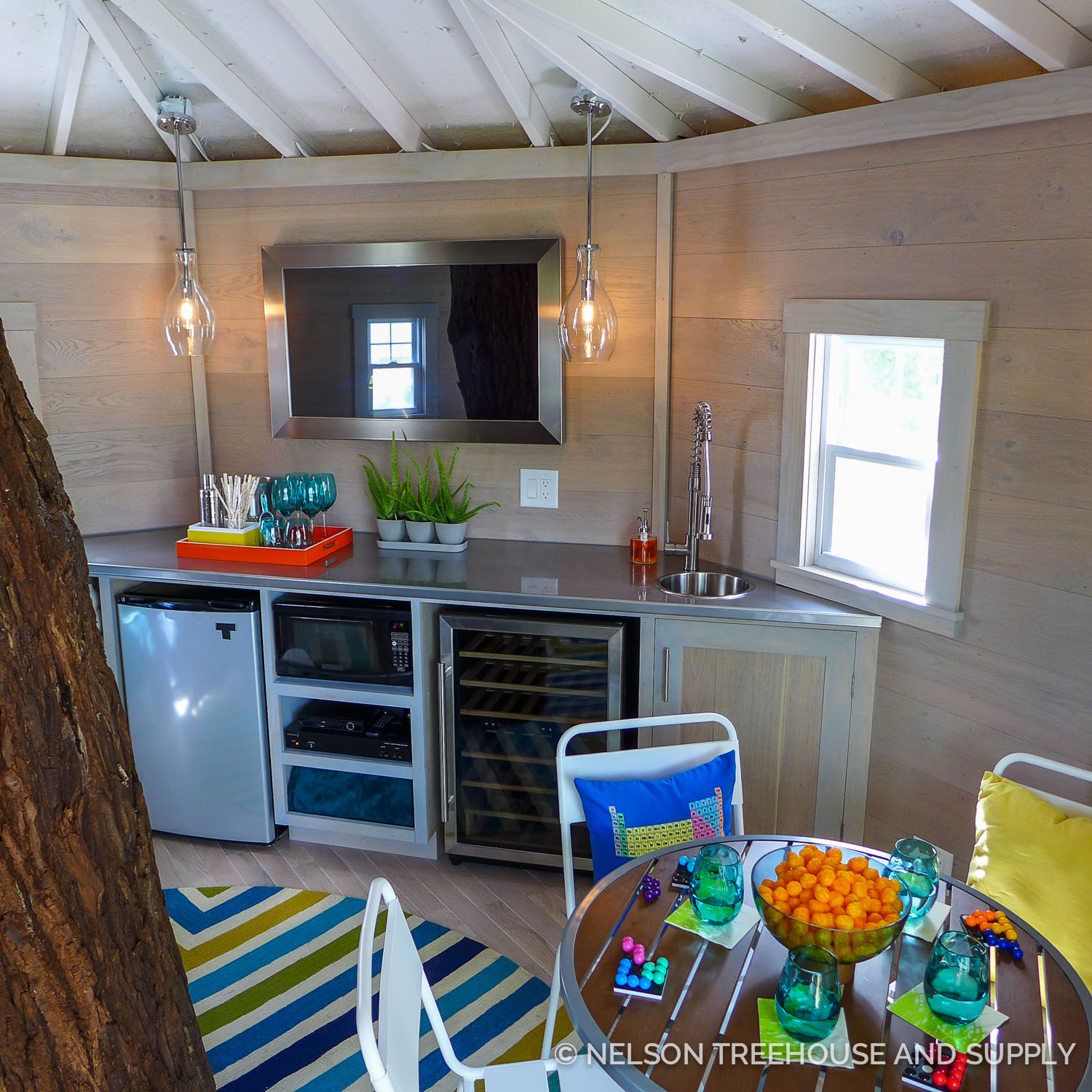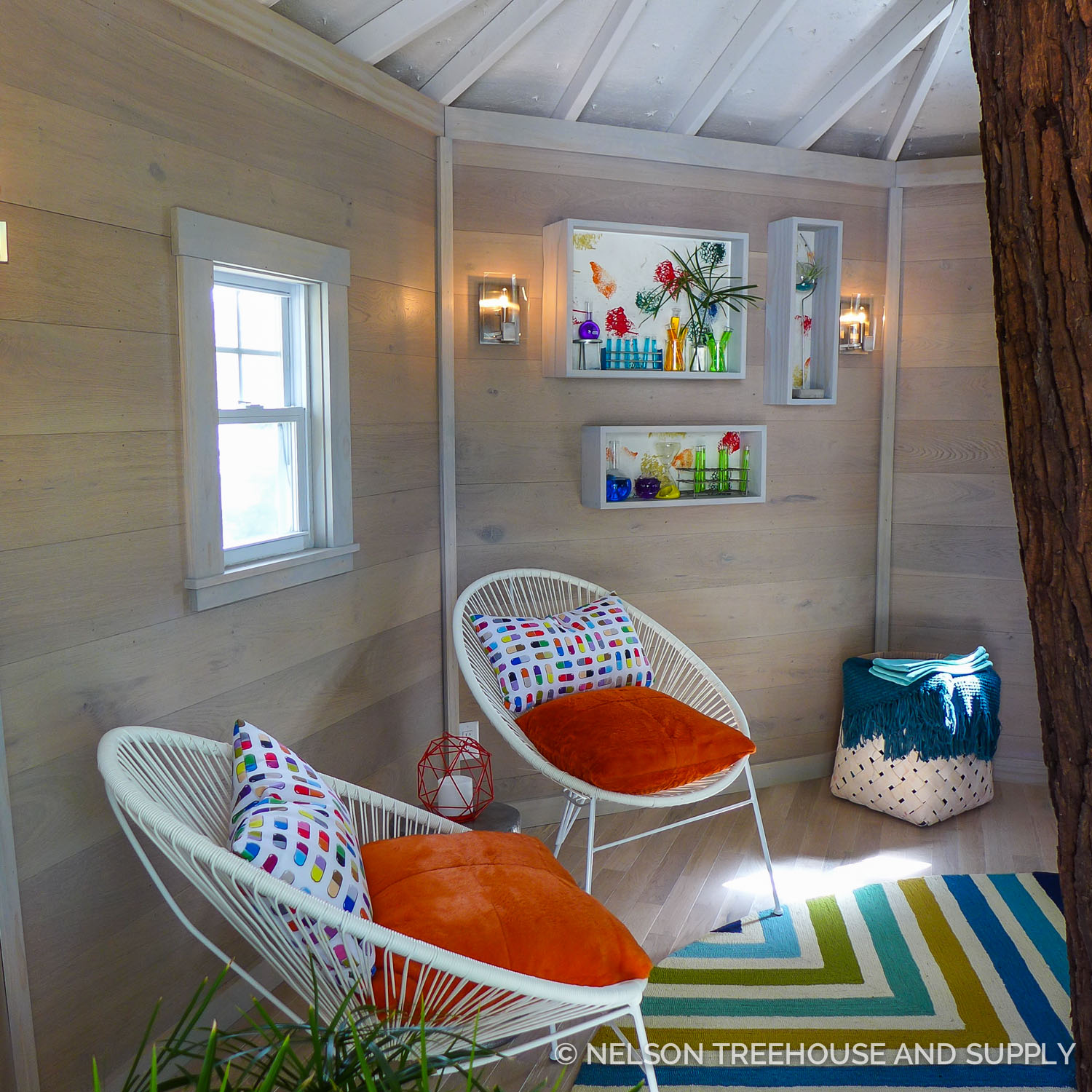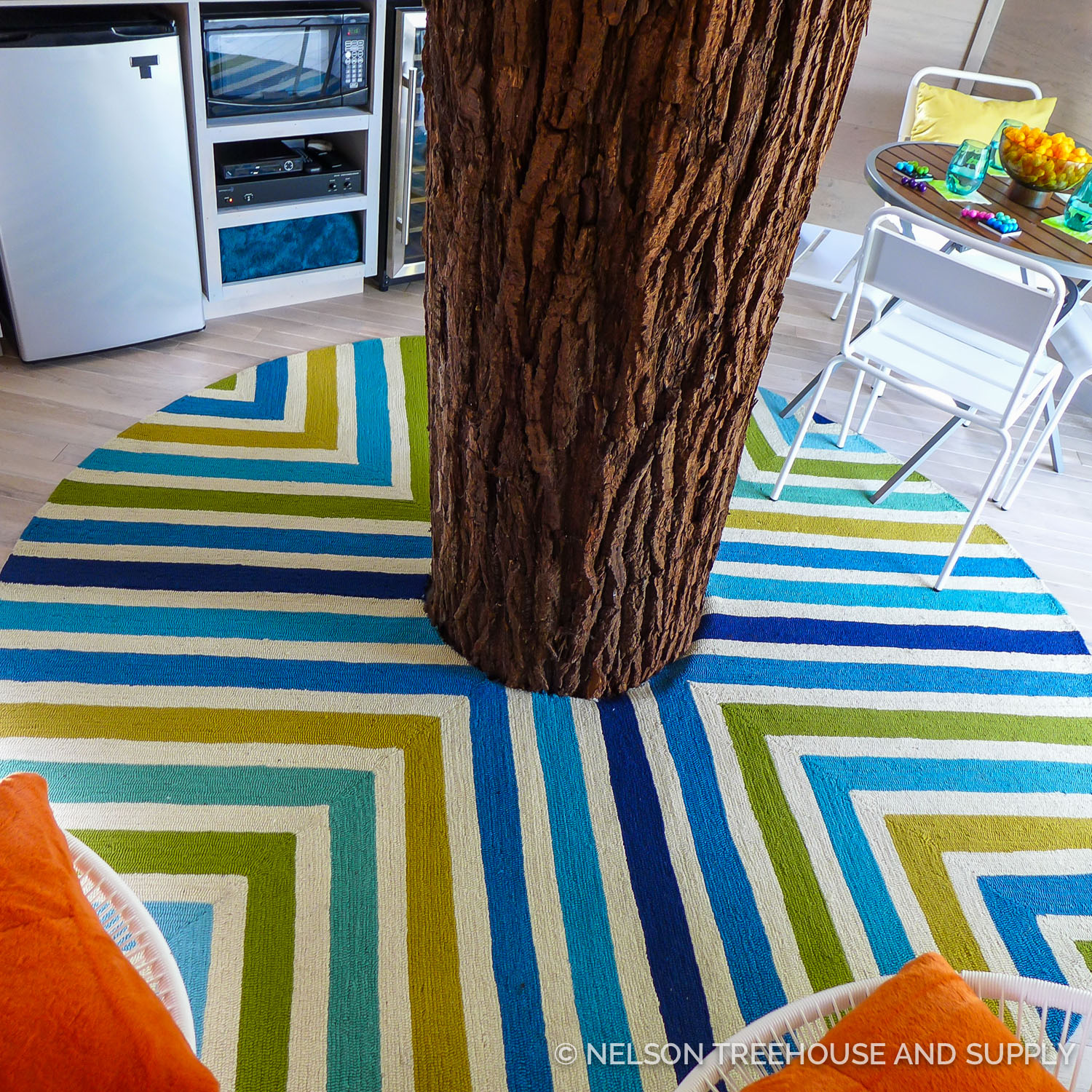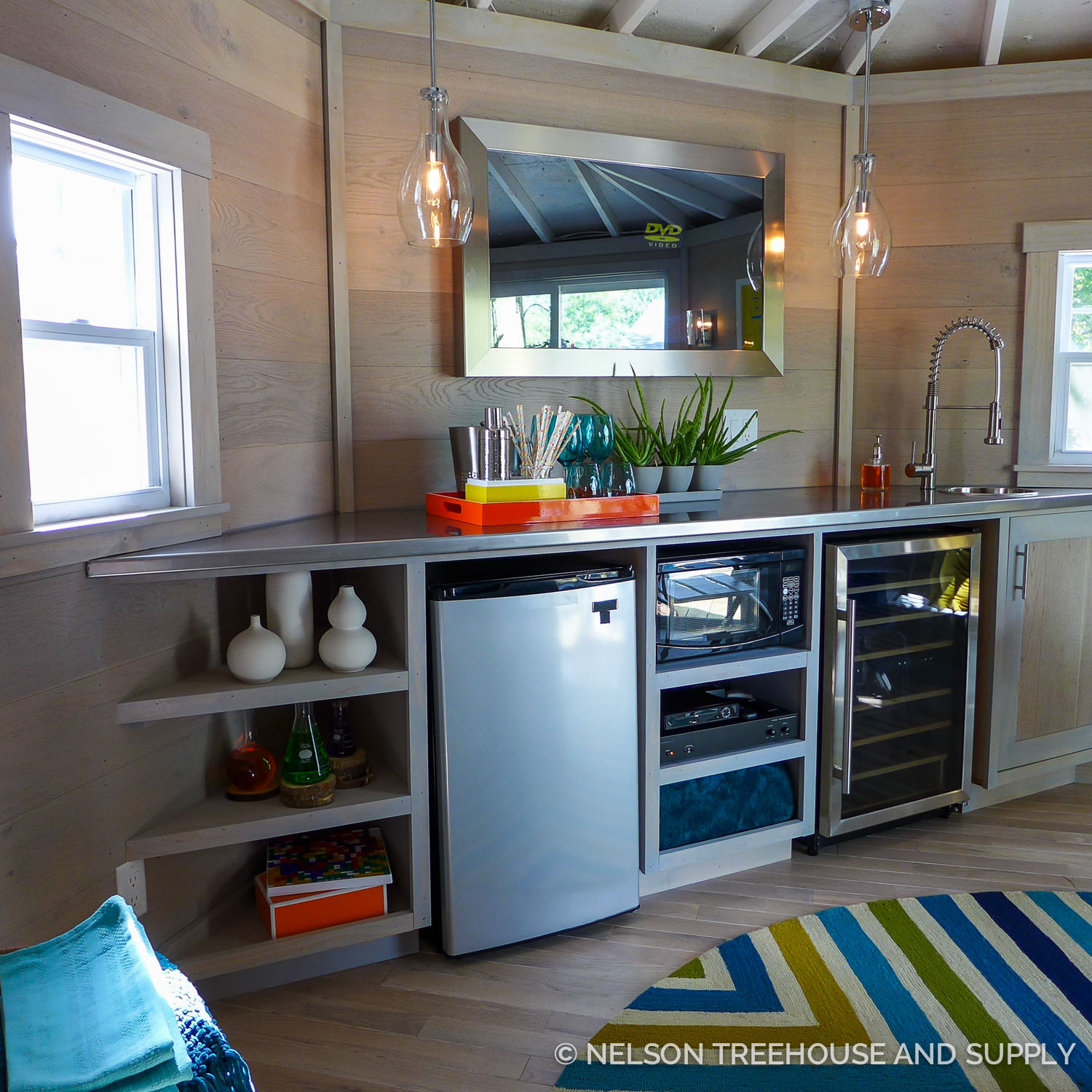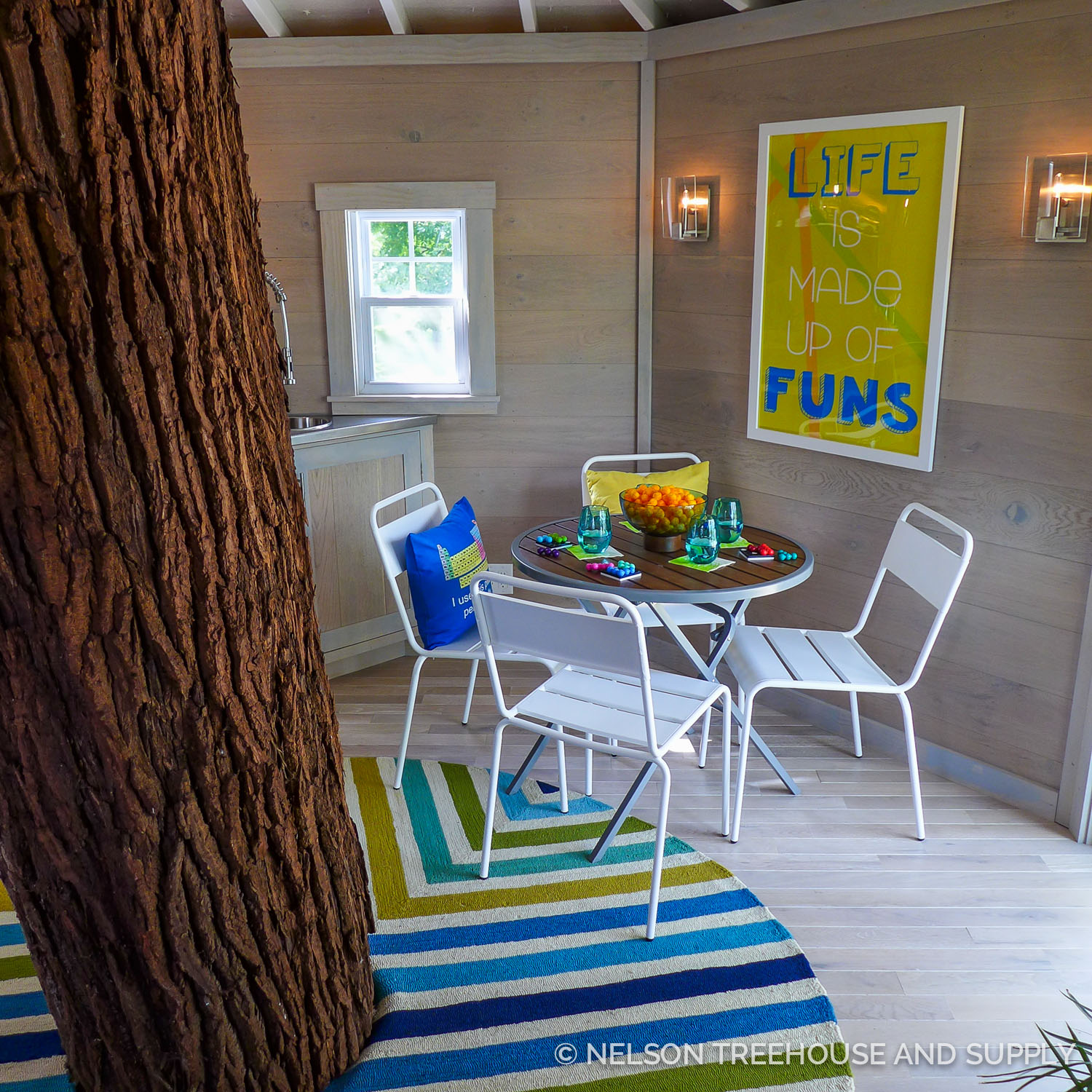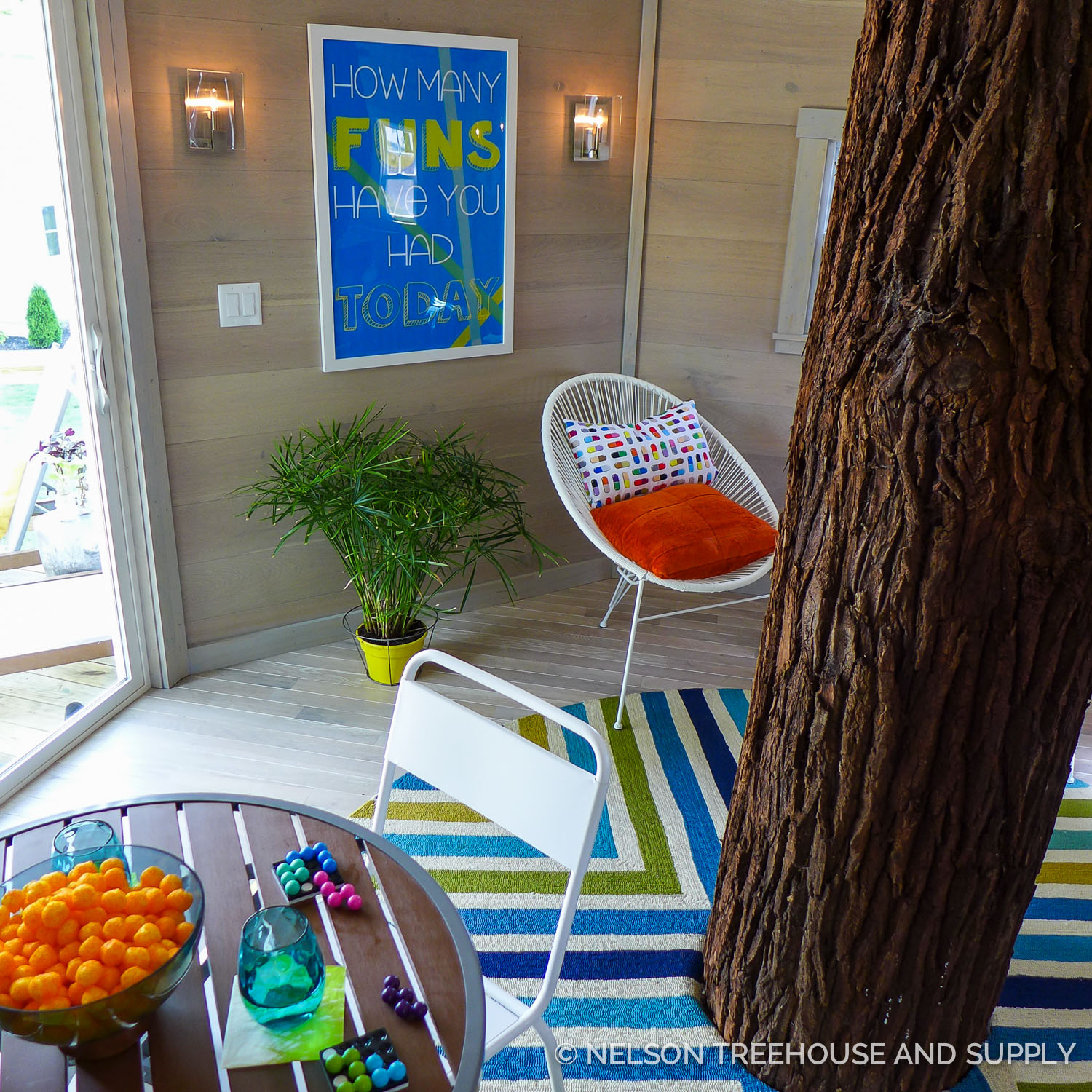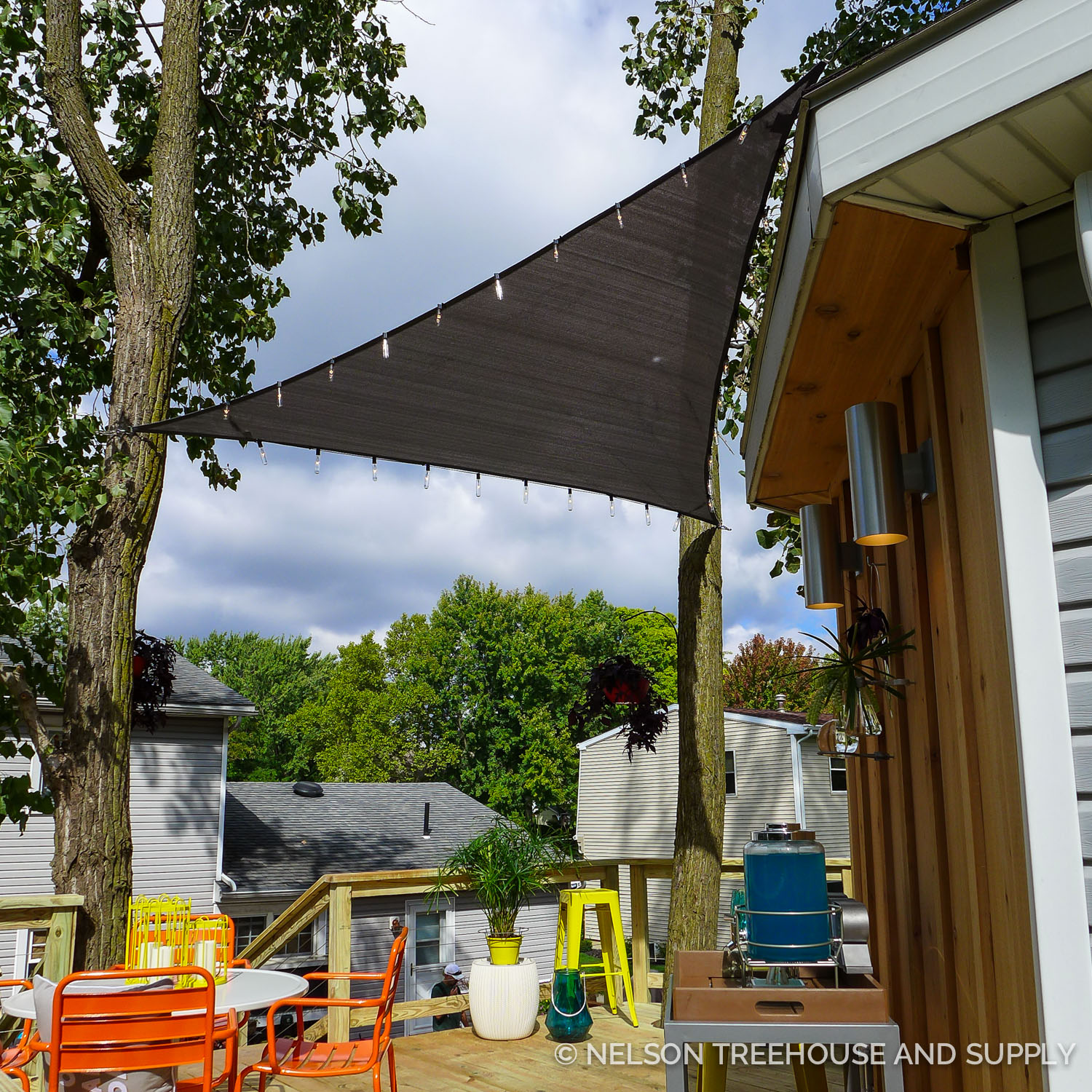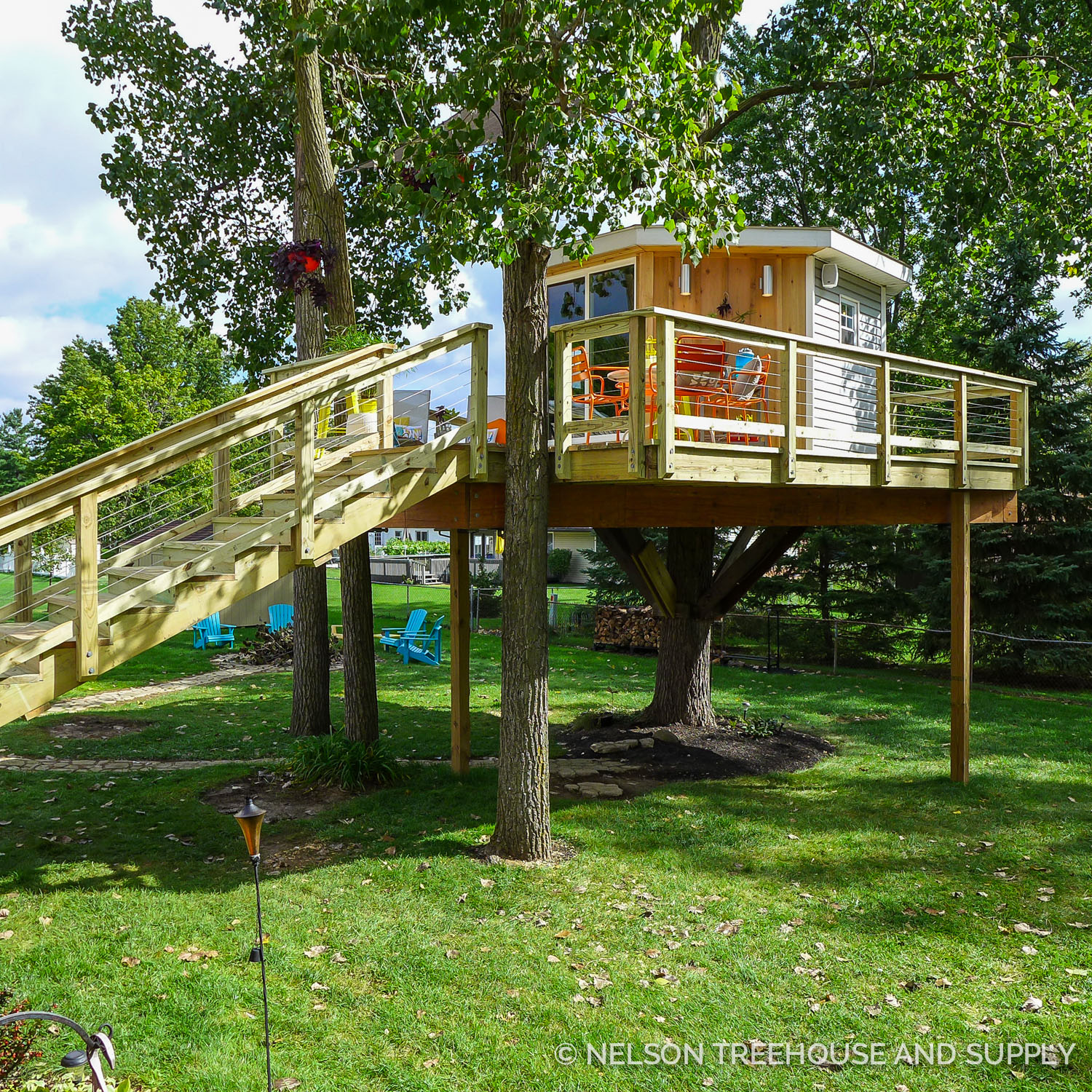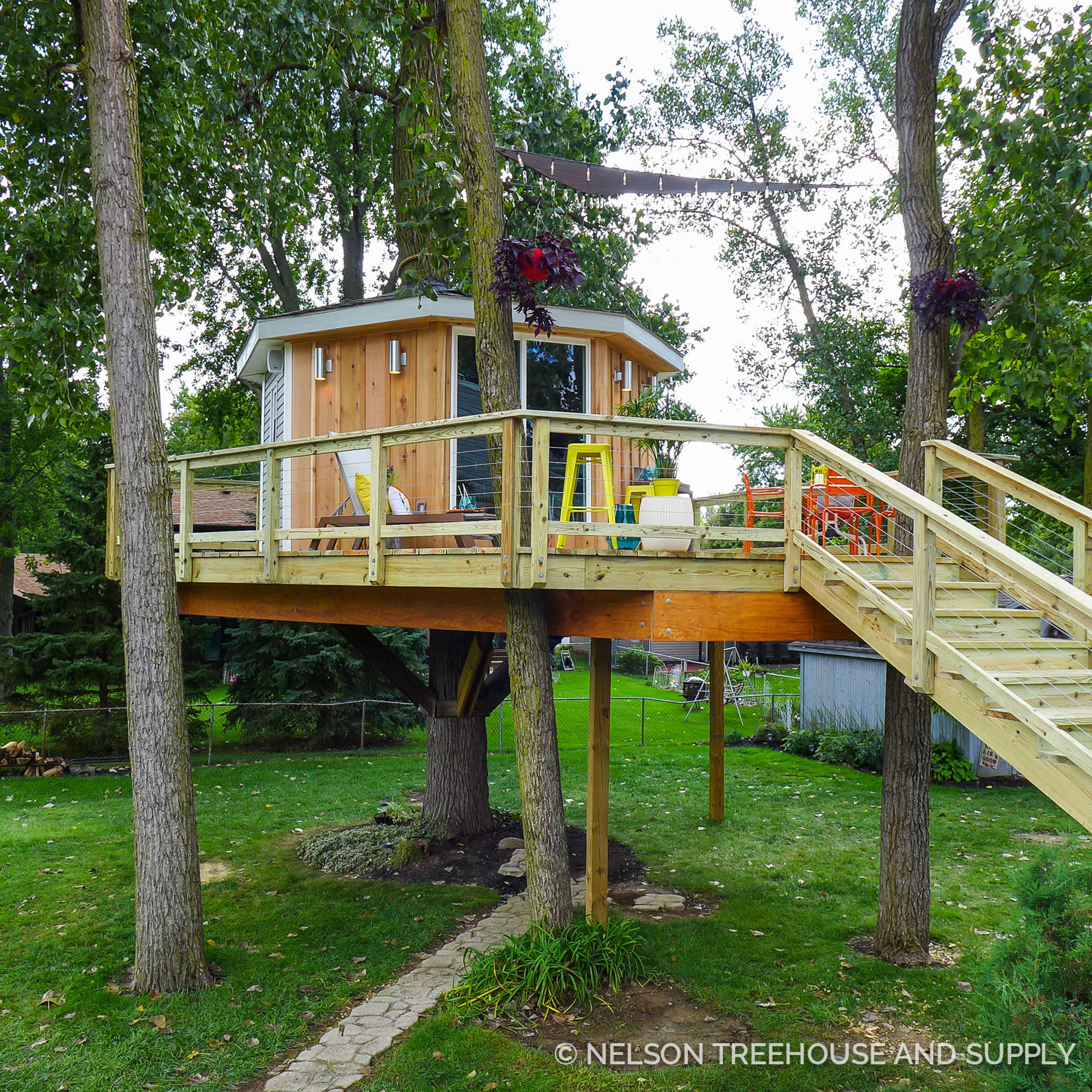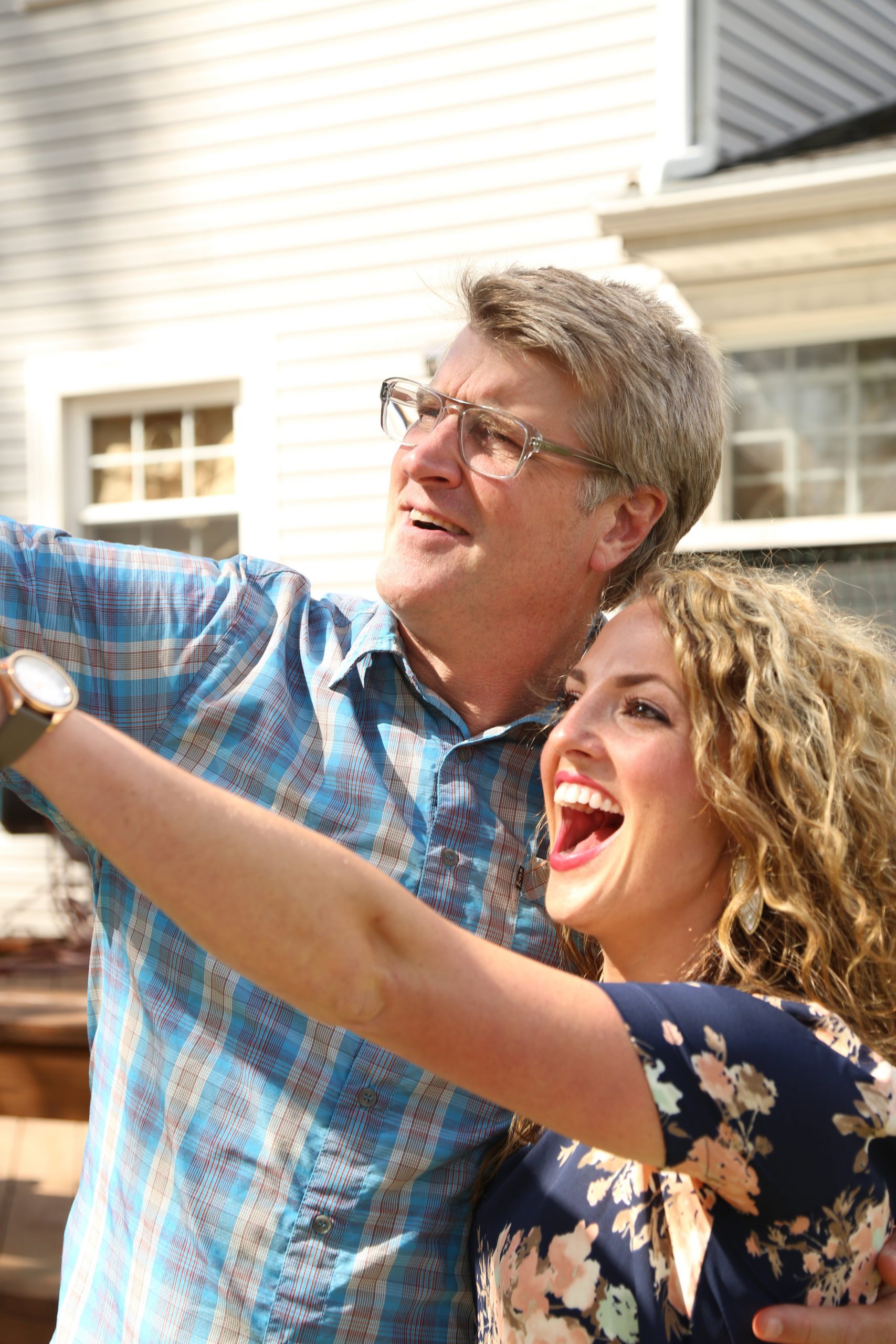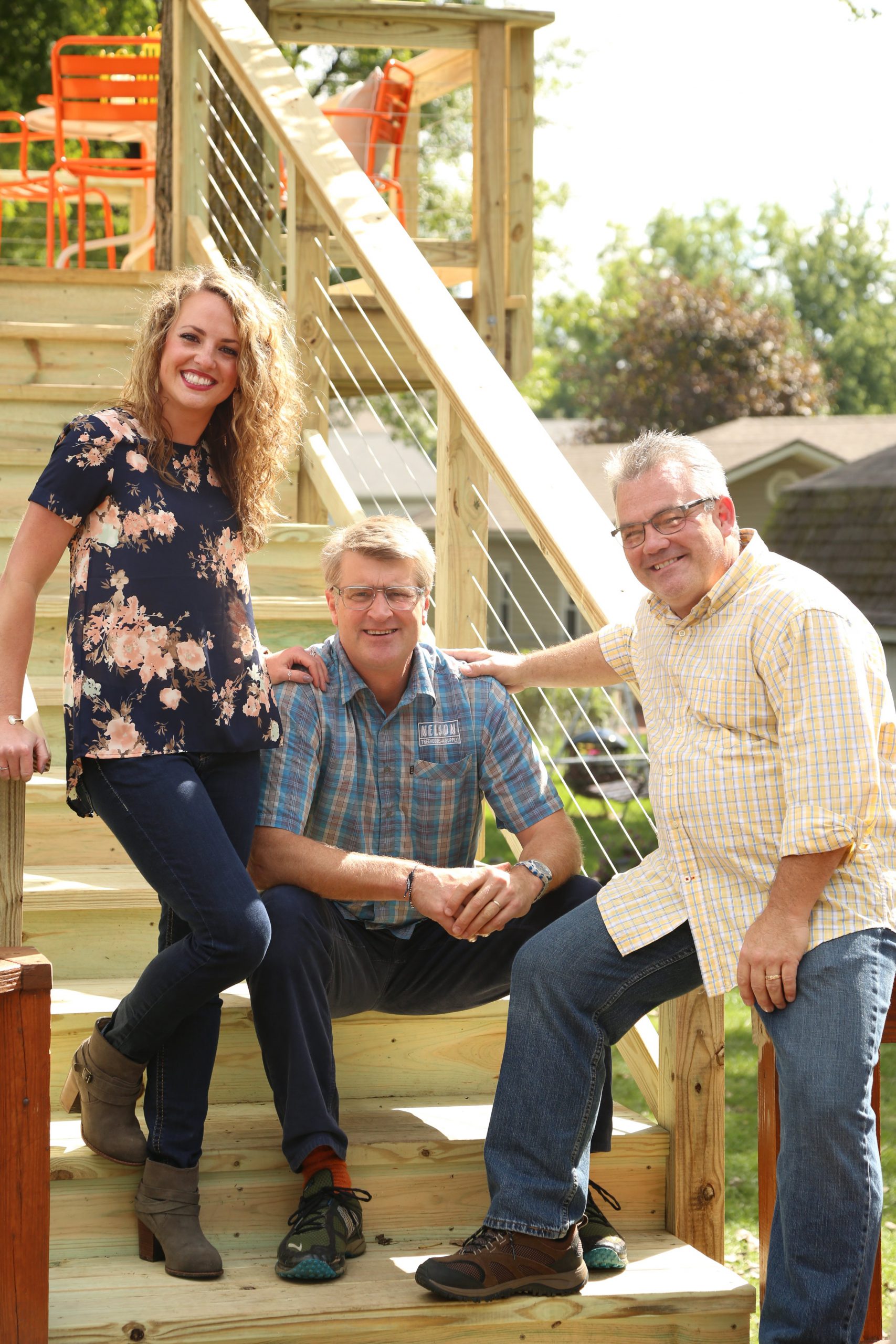 Thanks for two really memorable builds, Vanessa and Naomi!
I'd also like to thank you all for tuning in to watch this winter's season of Treehouse Masters, and for checking out our behind-the-scenes content here on my blog. Your support, positivity, and interest mean the world to me. Treehouse Masters will be back this summer with another all-new season! Until then, we'll keep you updated with off-TV treehouse tours, DIY guides, interviews with the crew, and more exciting stuff here on the blog. If you want to keep on top of all our upcoming content, make sure to subscribe to our newsletter (see below). To the trees!