Building this treehouse getaway for Lindy and her family during autumn in Maine was a beautiful experience. Lindy has always loved spending time on her wooded property – she and her extended family gather to enjoy summertime there, fishing and kayaking in the nearby lake. Lindy's treehouse will serve as a vacation home, with plenty of space to sleep visiting family members.
With lots of reclaimed wood, an artful turret, and lakeside views, this treehouse makes for the ideal retreat. Read on for the full photo tour…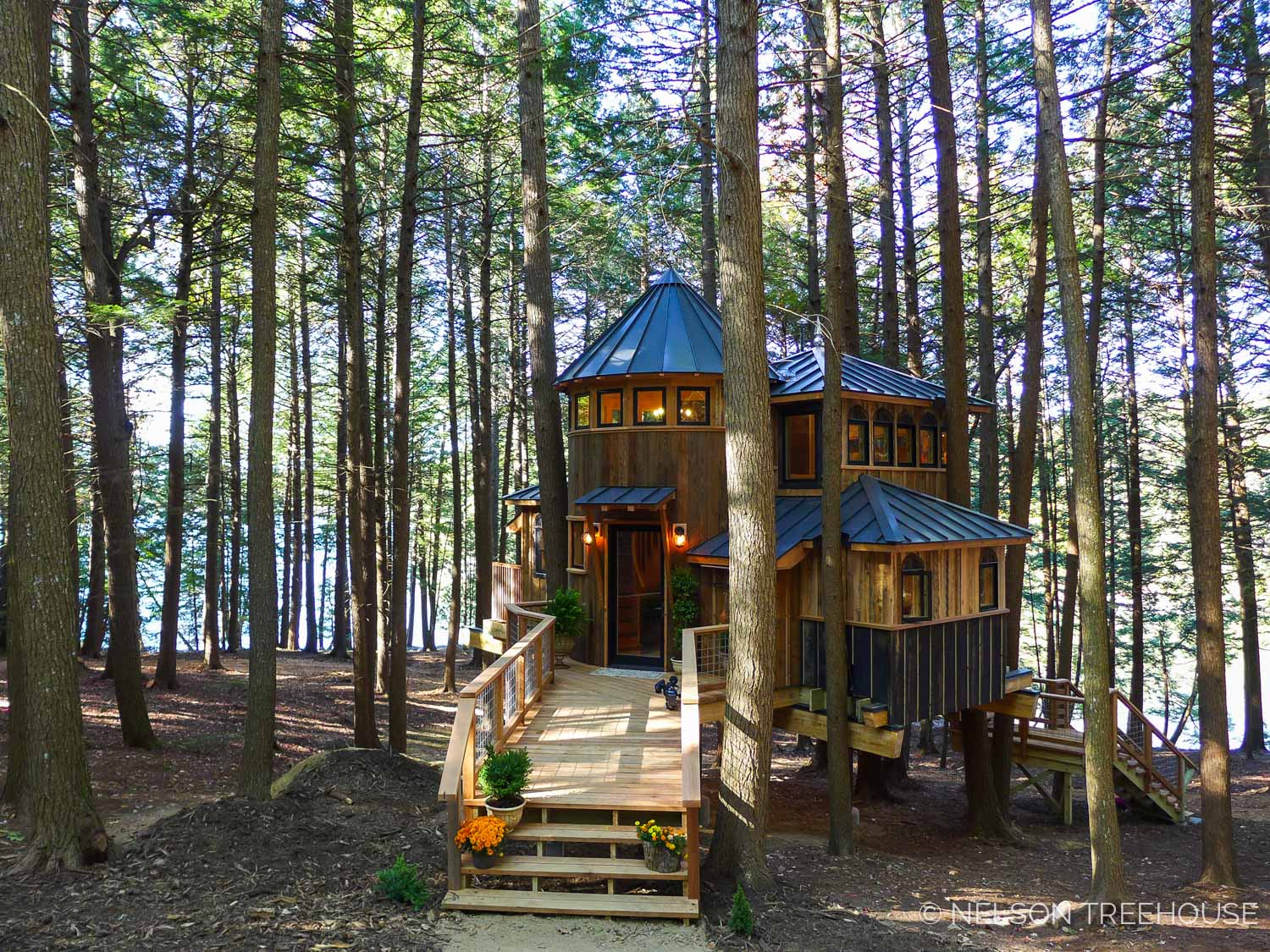 A quiet grove of hemlocks surrounds the treehouse, which is supported by eight trees and several steel posts.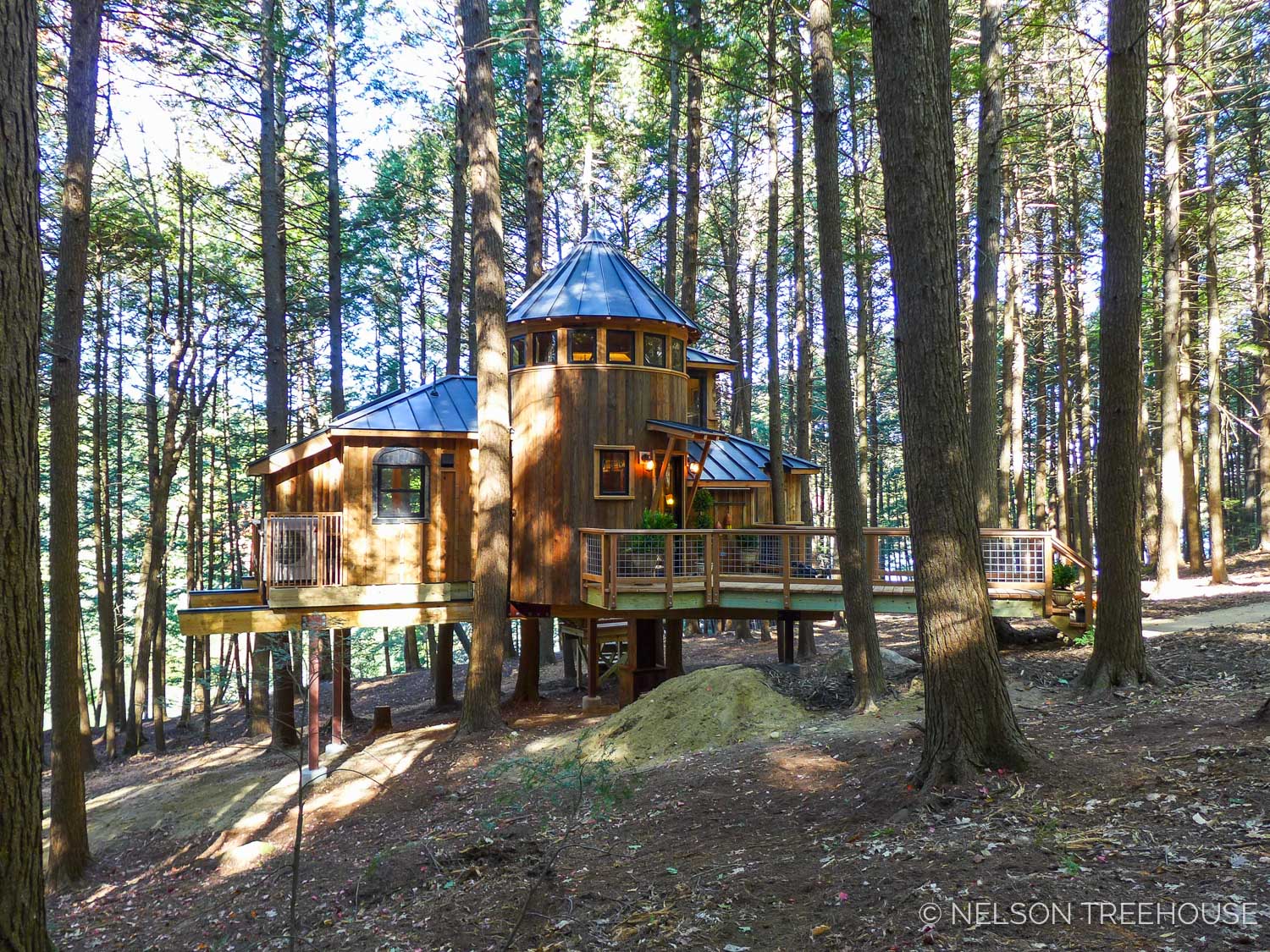 At its highest point, the treehouse rises 15 feet off the ground.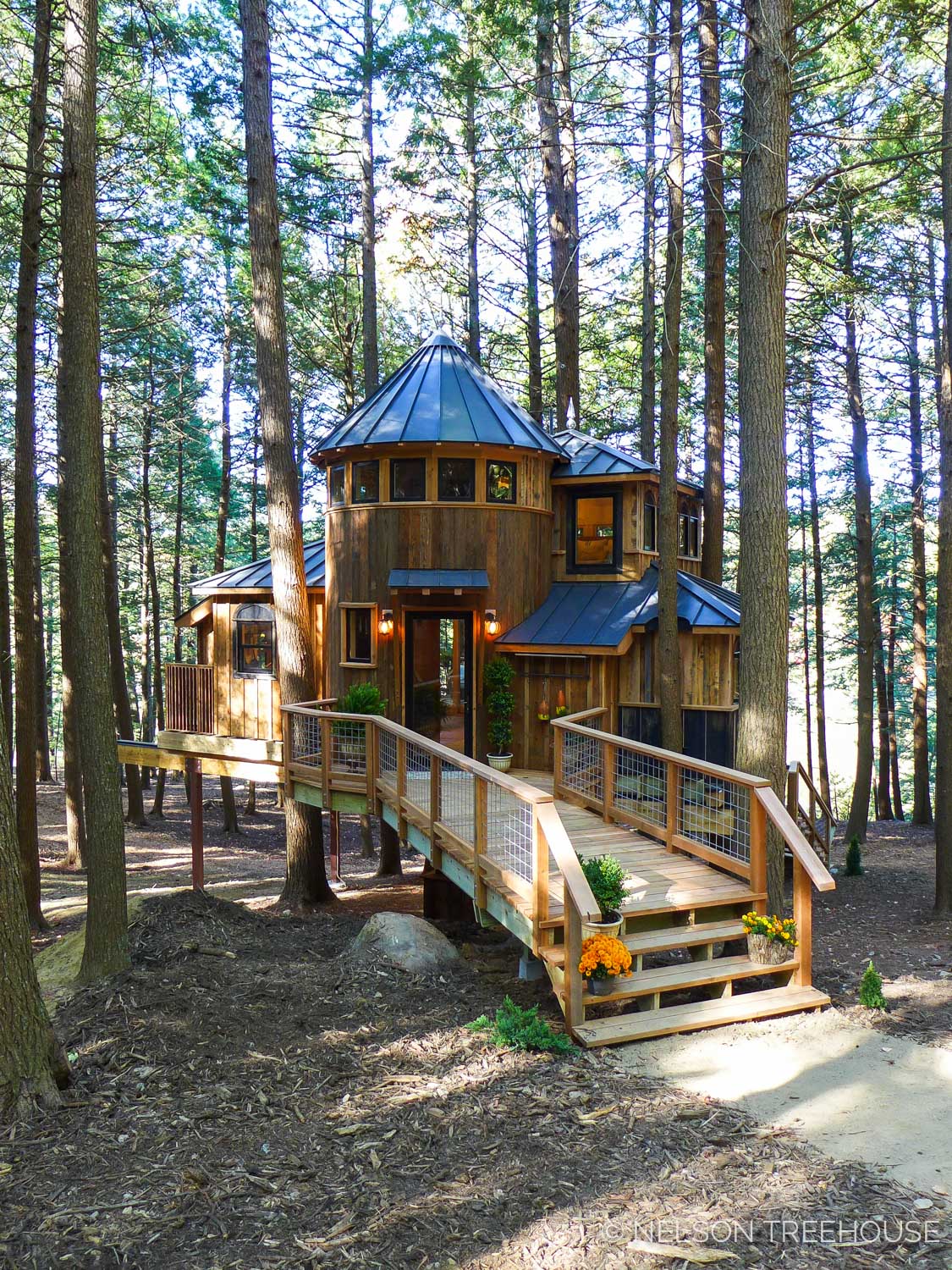 A low bridge, lined with hog wire railing, leads to the front door. The treehouse is capped with a metal roof – this feature comes in handy during Maine's winter months, as snow slides right off the surface.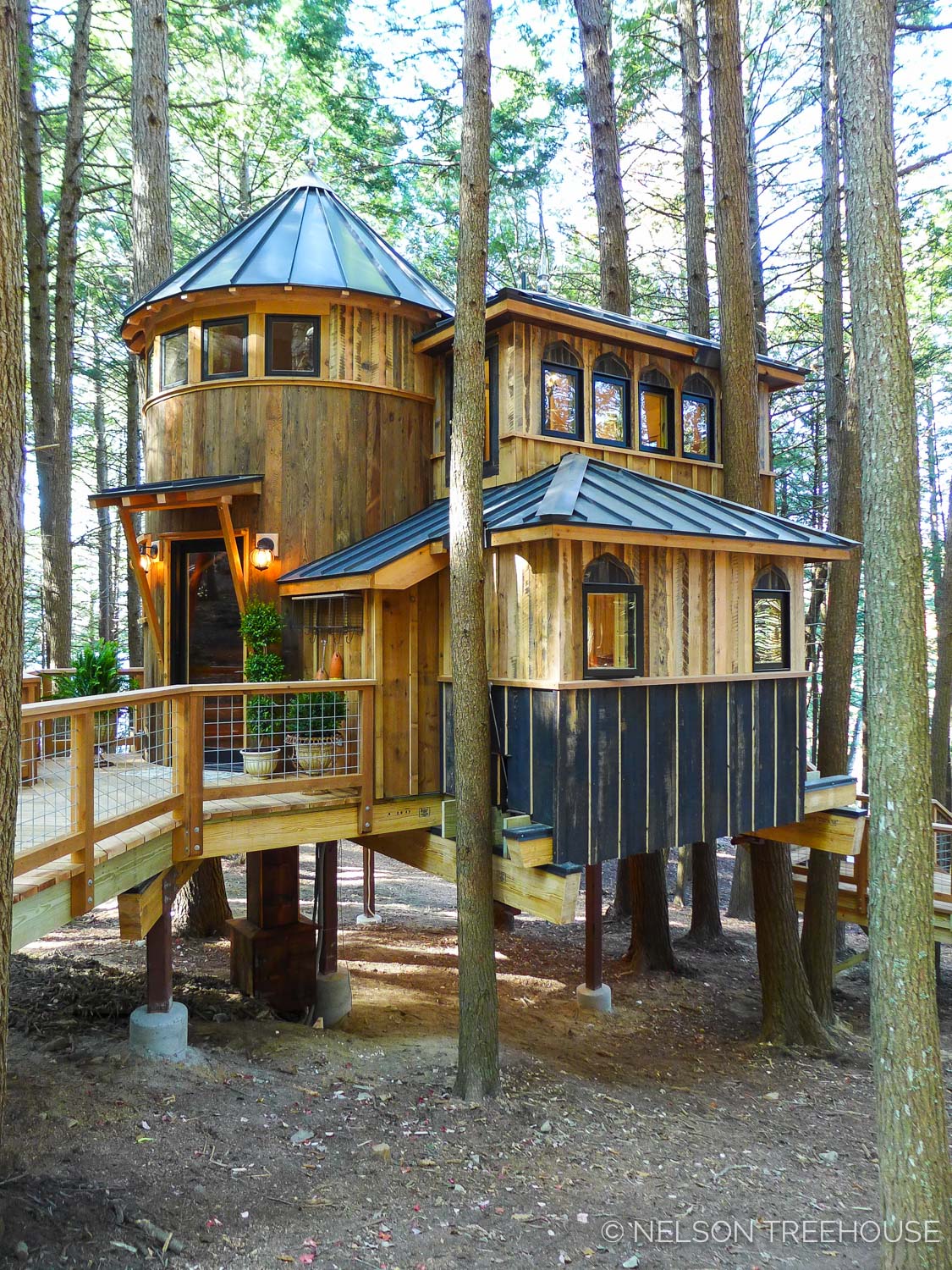 All of the exterior paneling is made of reclaimed wood, including pine wood from an old barn that was painted black.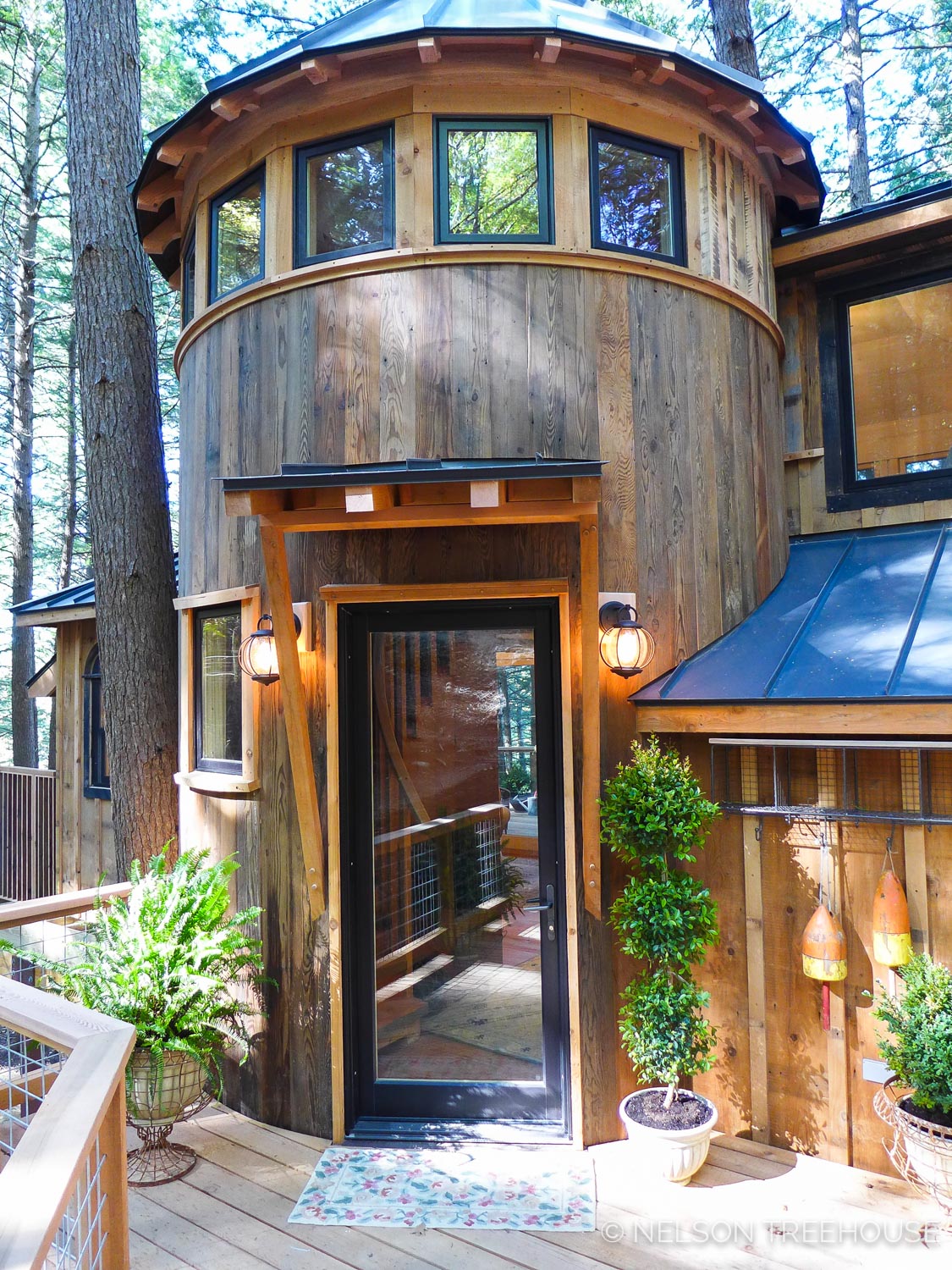 Handcrafted details, like the tails beneath the turret roof, add elegance and charm to the treehouse.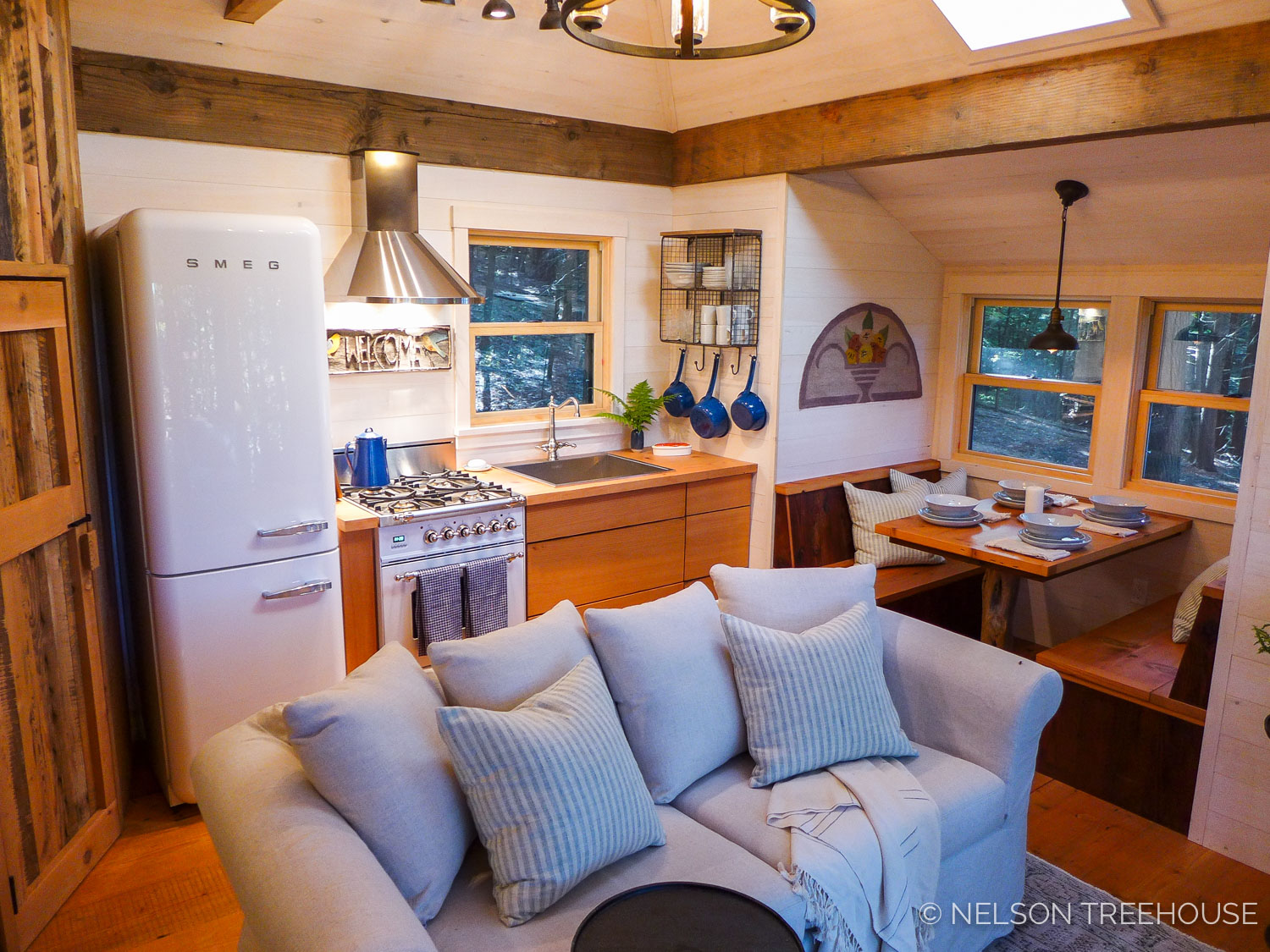 The main floor holds a comfy seating area, built-in dining nook, and full kitchen.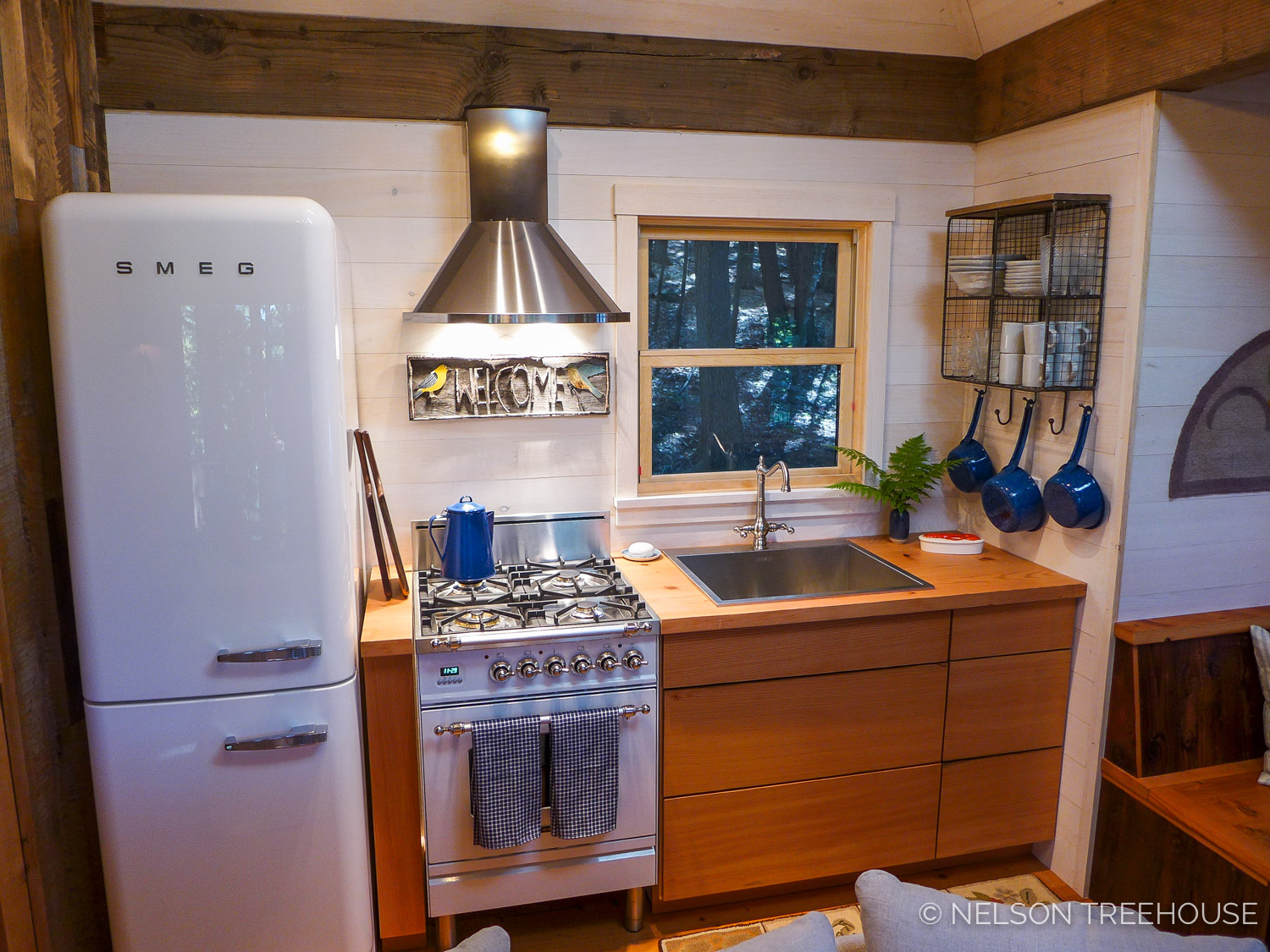 Nelson Treehouse carpenters crafted the slab countertop for the kitchen.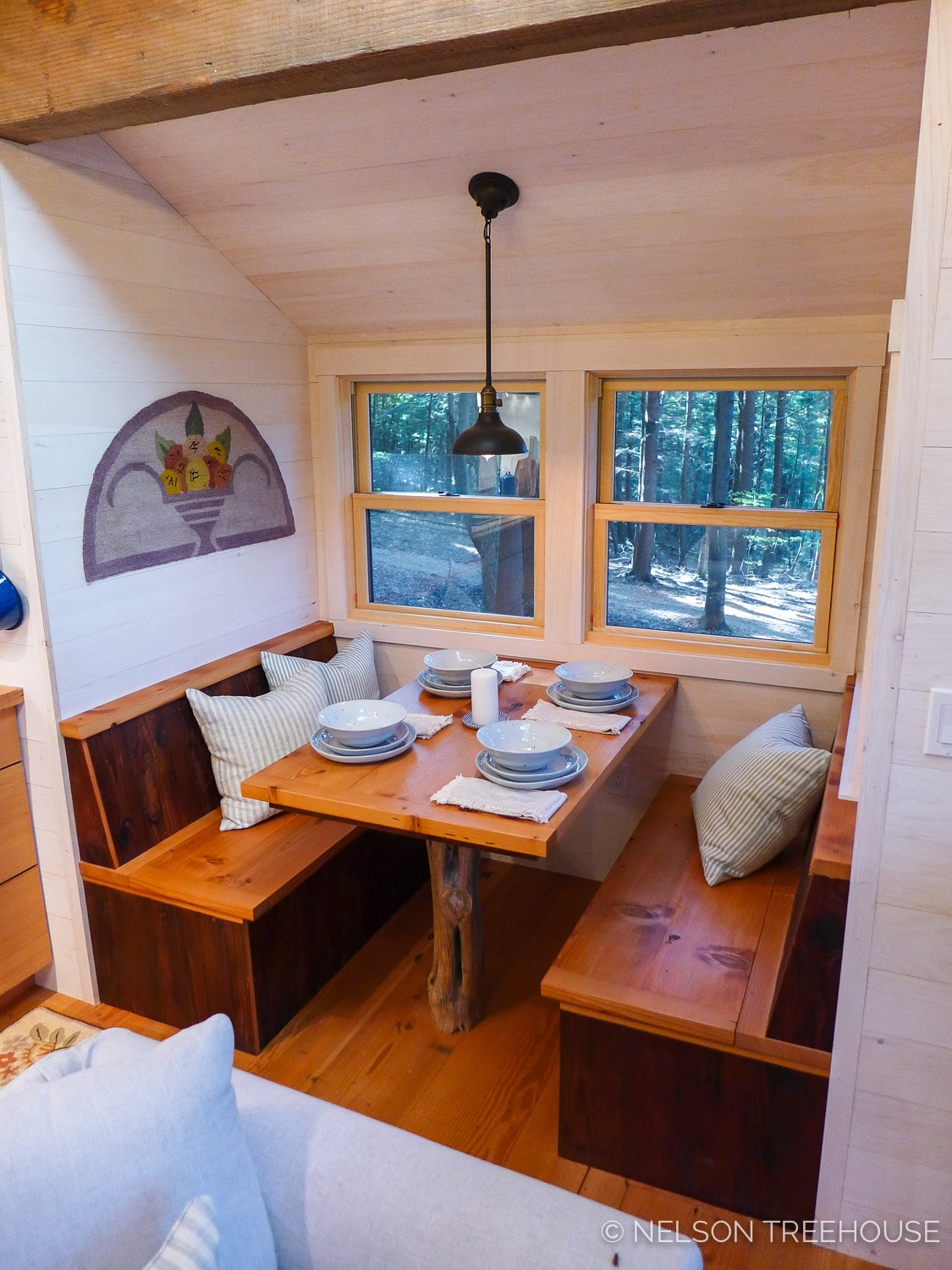 The supporting post for this built-in dining table comes from a Texas cedar trunk.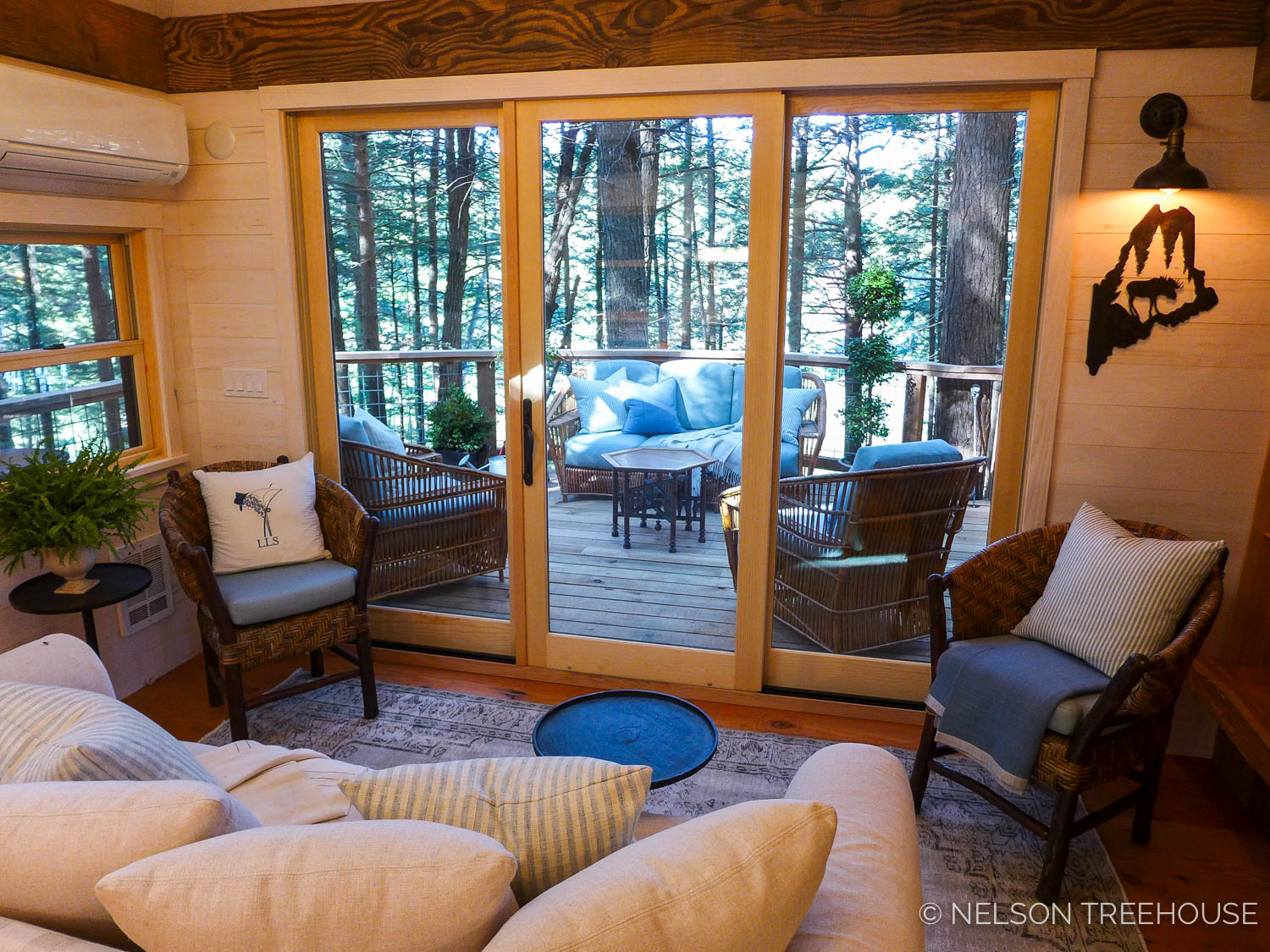 A door from the living room leads to the ample deck, with views of the nearby lake.
This deck is such a peaceful place!
A fireplace keeps the 600-square-foot interior warm and toasty.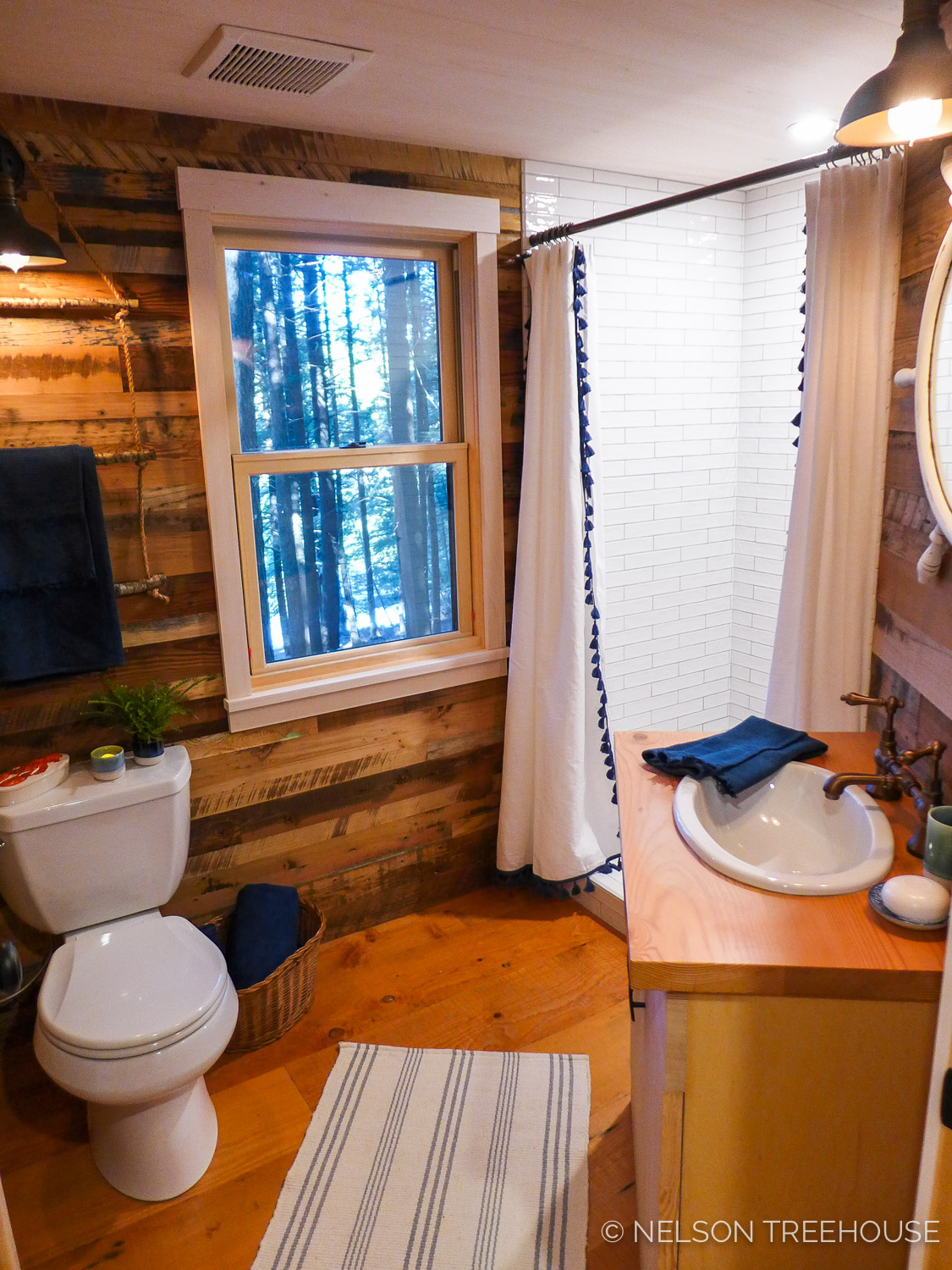 The interior also holds a full bathroom with running water.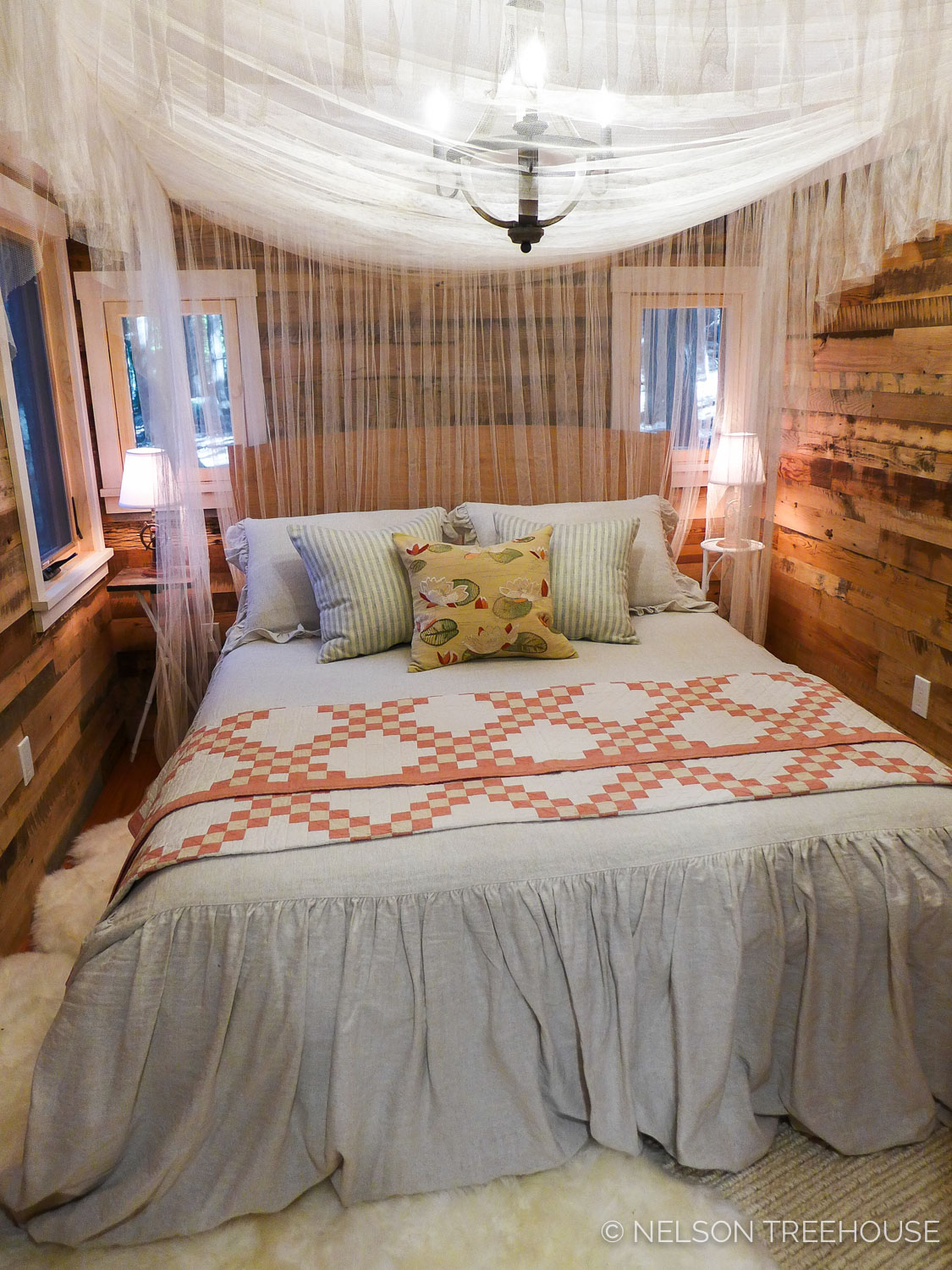 Off the living room lies a cozy bedroom, with walls lined in multi-toned reclaimed wood.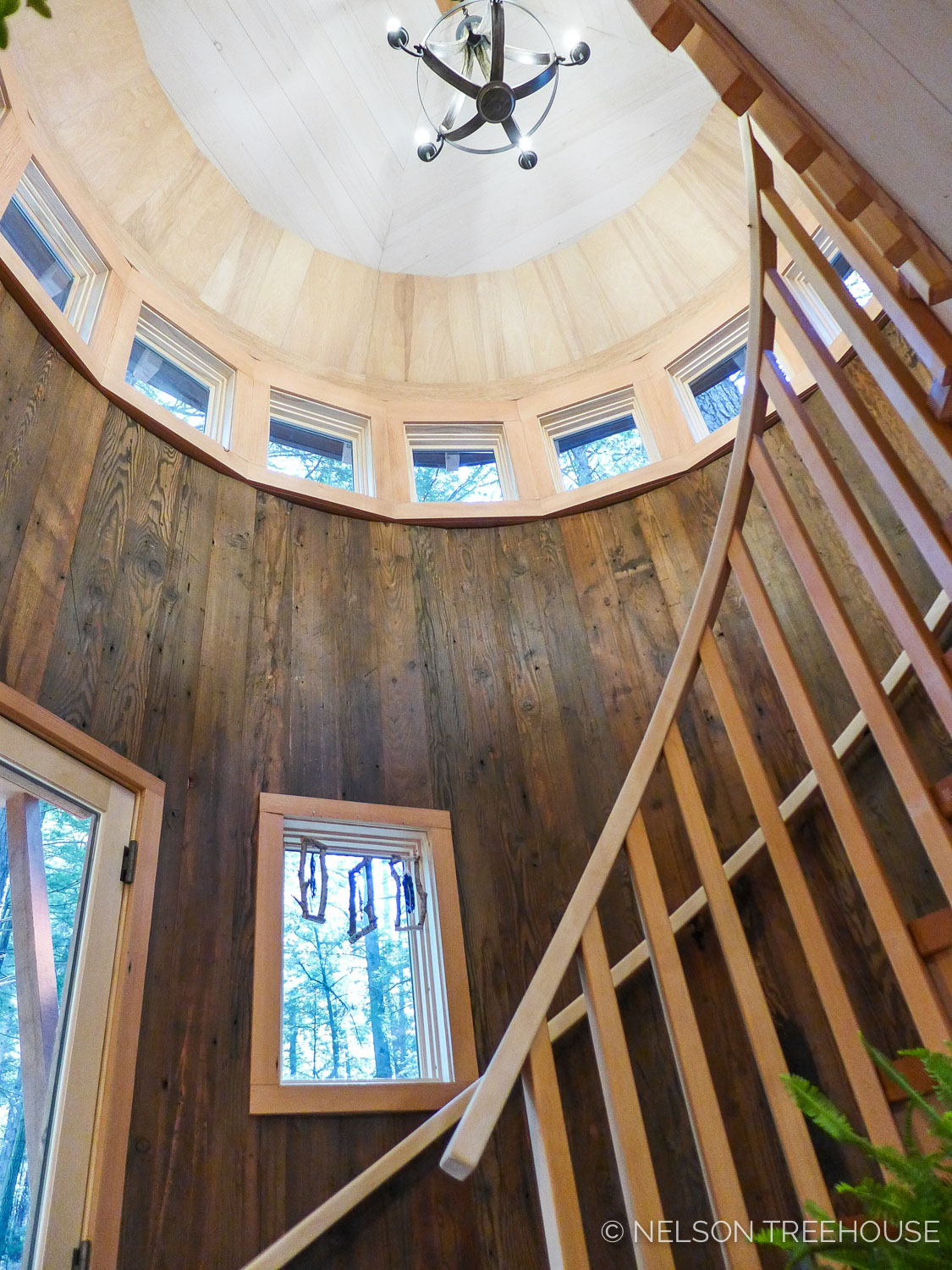 The turret is one of the most stunning features of this treehouse. It holds an elegant spiral staircase made of Doug fir and maple wood.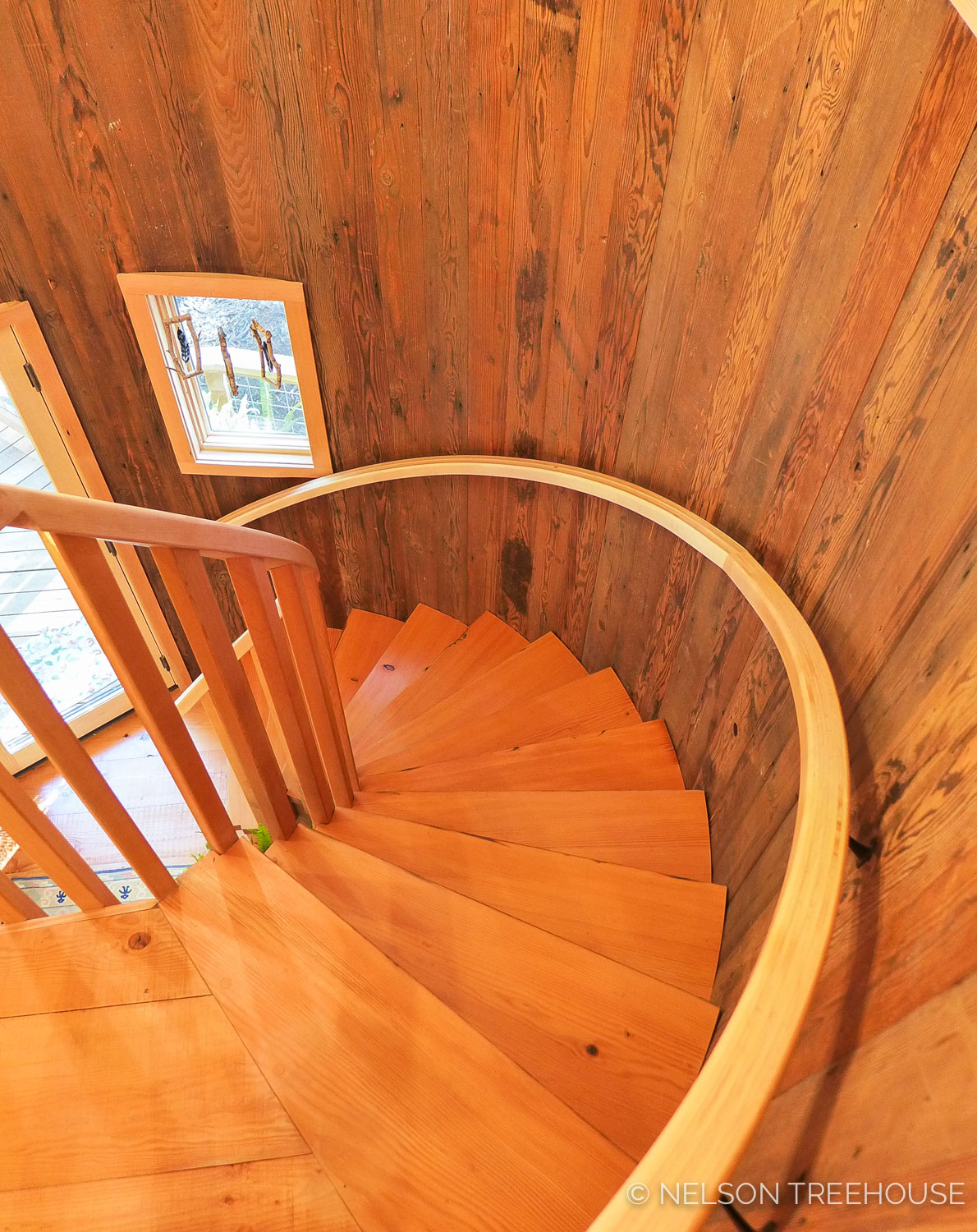 Our prefabrication crew created the turret components in our shop in Washington – these parts were sent across country for our crew to re-assemble onsite.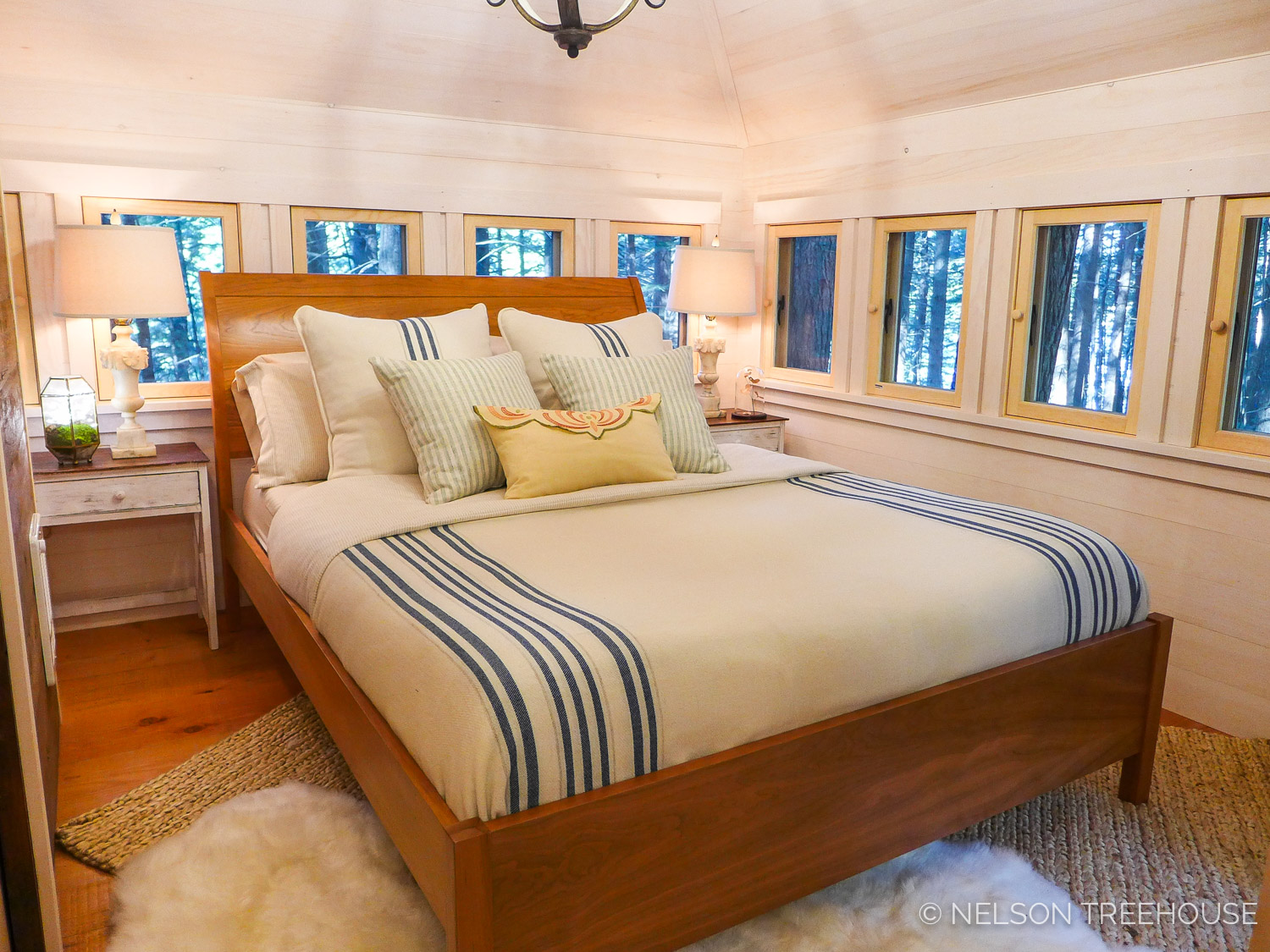 The spiral staircase leads to an airy loft, which holds another bed. The many windows provide sweeping views of the surrounding hemlock grove and lake.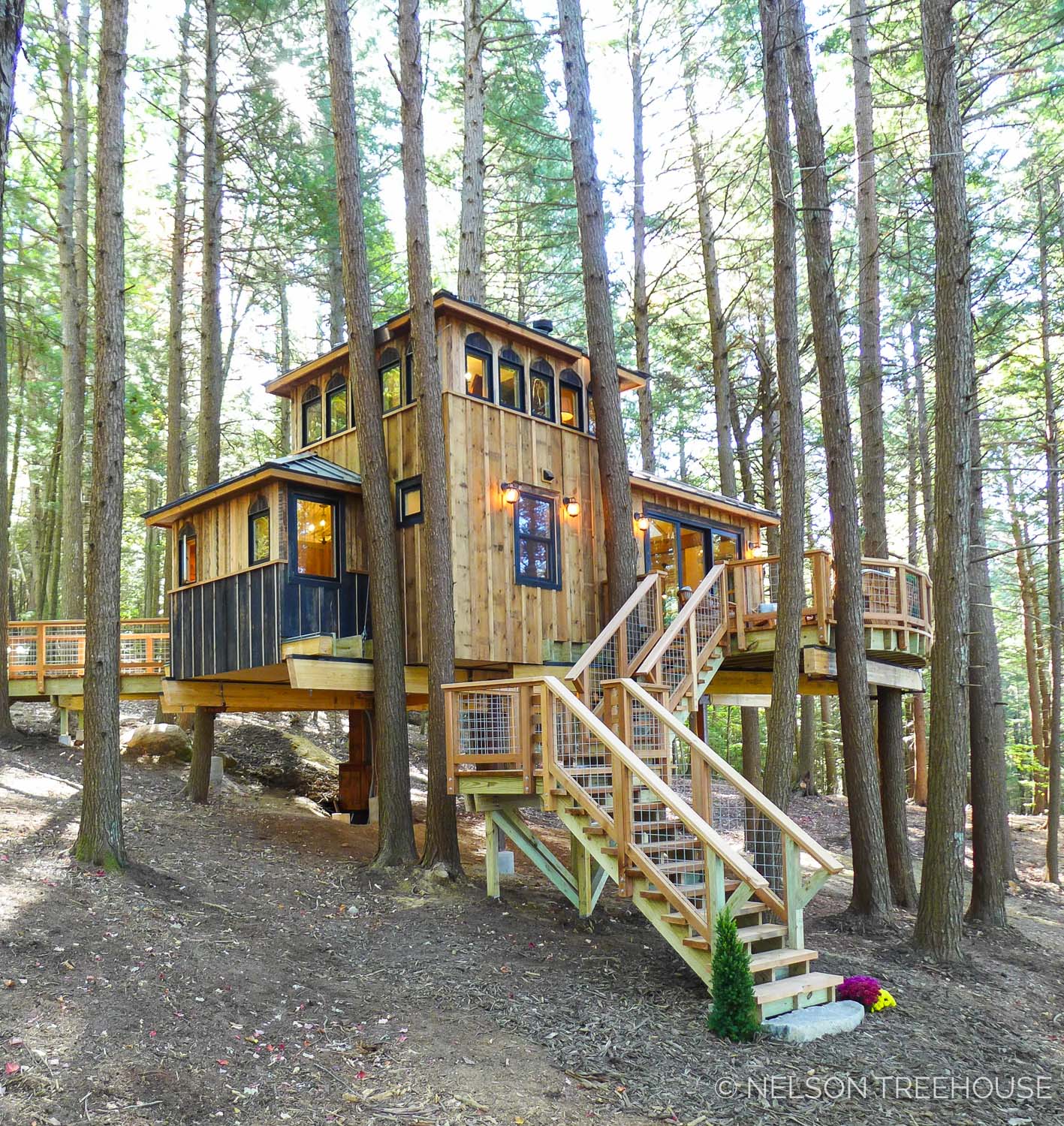 Another custom detail is the dark, wooden inlays above the windows. This adds a bit of Gothic flair to the exterior.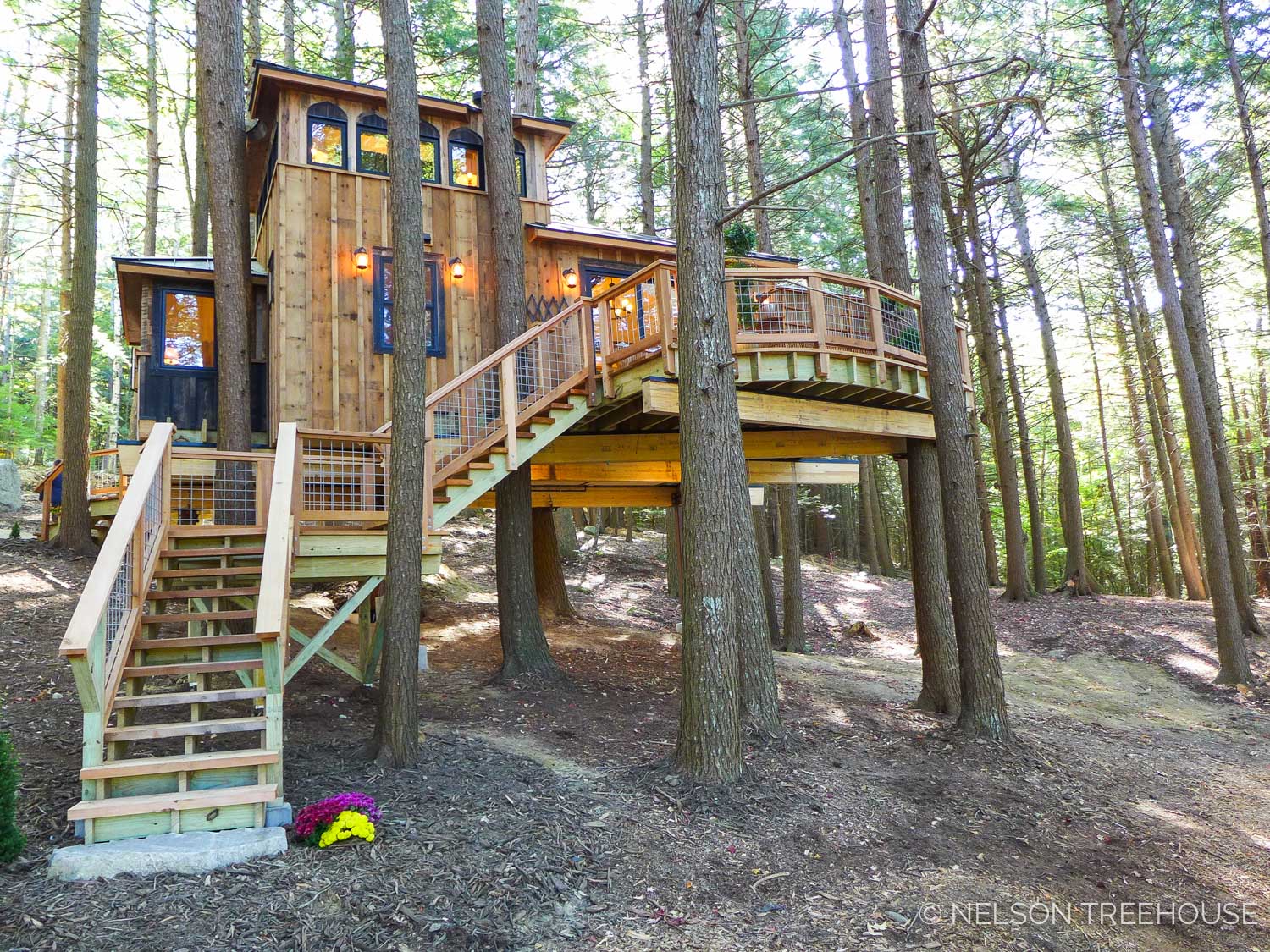 A strong staircase winds between hemlock trees to the back deck.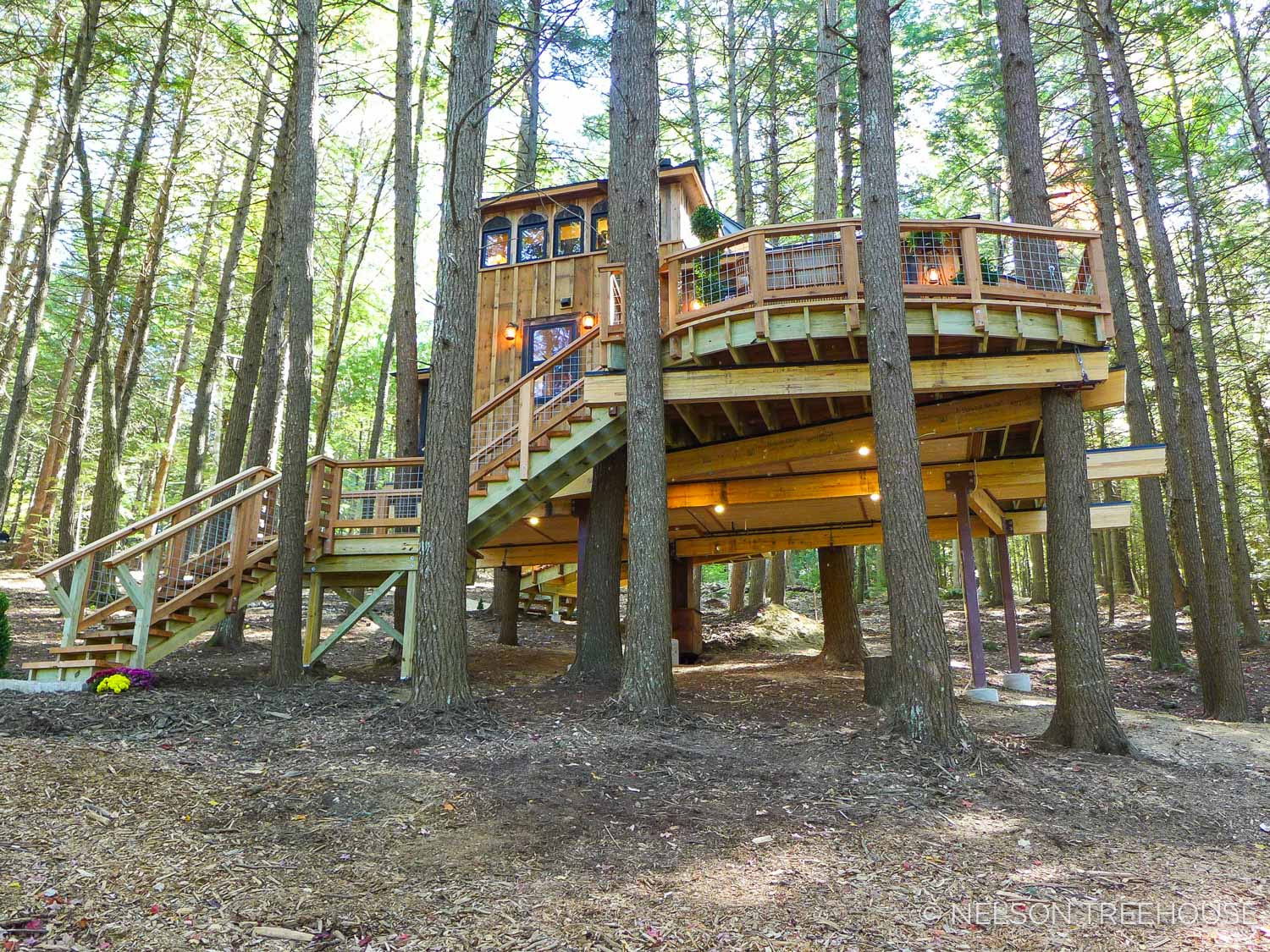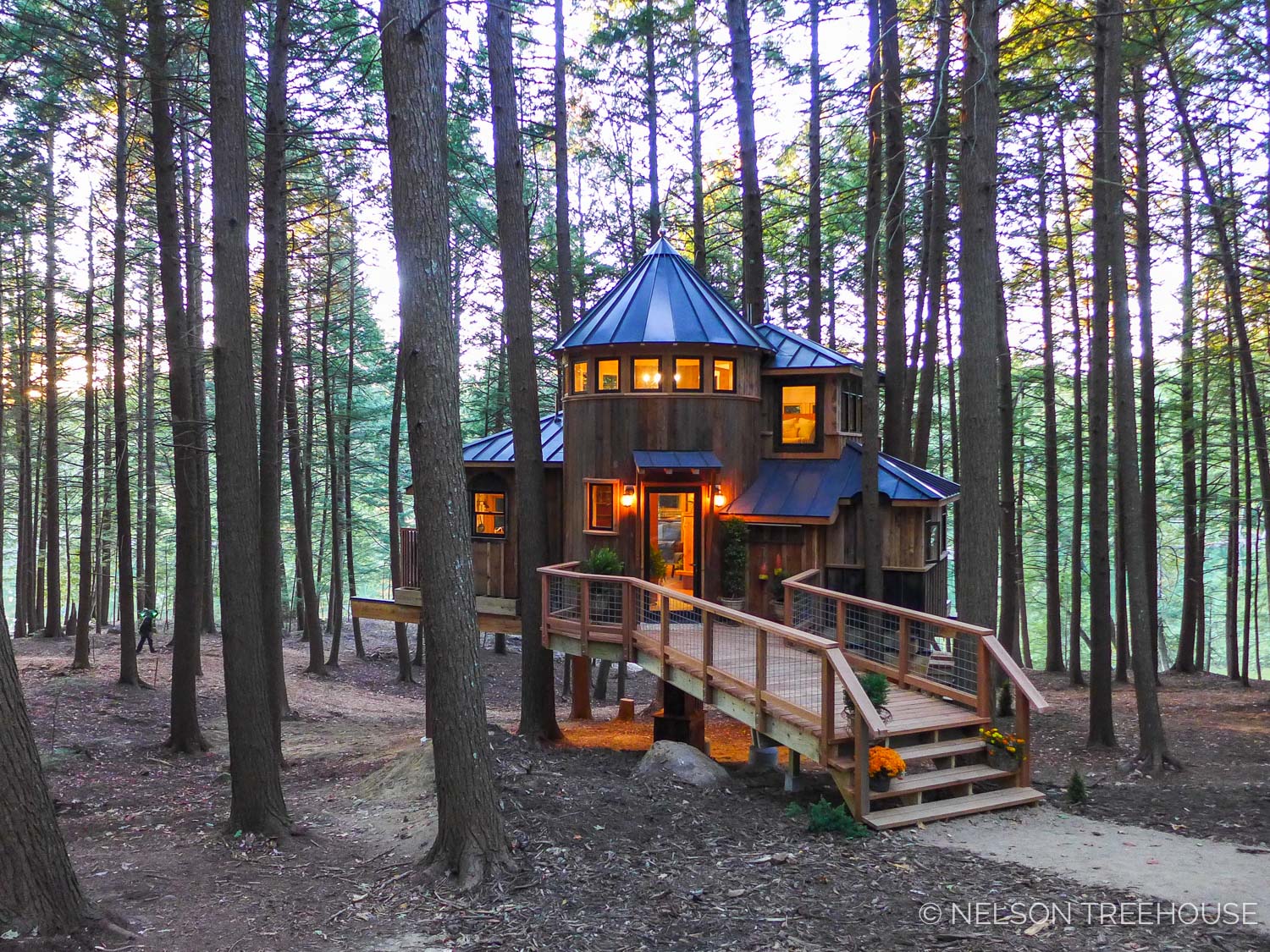 We hope you've enjoyed taking a closer look at this magical treehouse retreat! Thank you, Lindy, for a spectacular build. We wish you and your family a lifetime of laughter and love up in the trees!
Stay tuned each weekend for our photo tours from Friday-night episodes of Treehouse Masters.
To stay up-to-date on all things treehouse, subscribe to our newsletter and give us a follow on Facebook and Instagram.
To the trees!