This Tudor-style treehouse is our first-ever theater in the trees! It was a treat to build for Terrie and Forrest at their home in Massachusetts. Terrie works in the theater industry and dreamed of having a space where she could invite friends over to perform their own plays. With a stage, cozy seating area, and bedroom loft, this treehouse makes the perfect place for performing and resting. Read on for the full photo tour…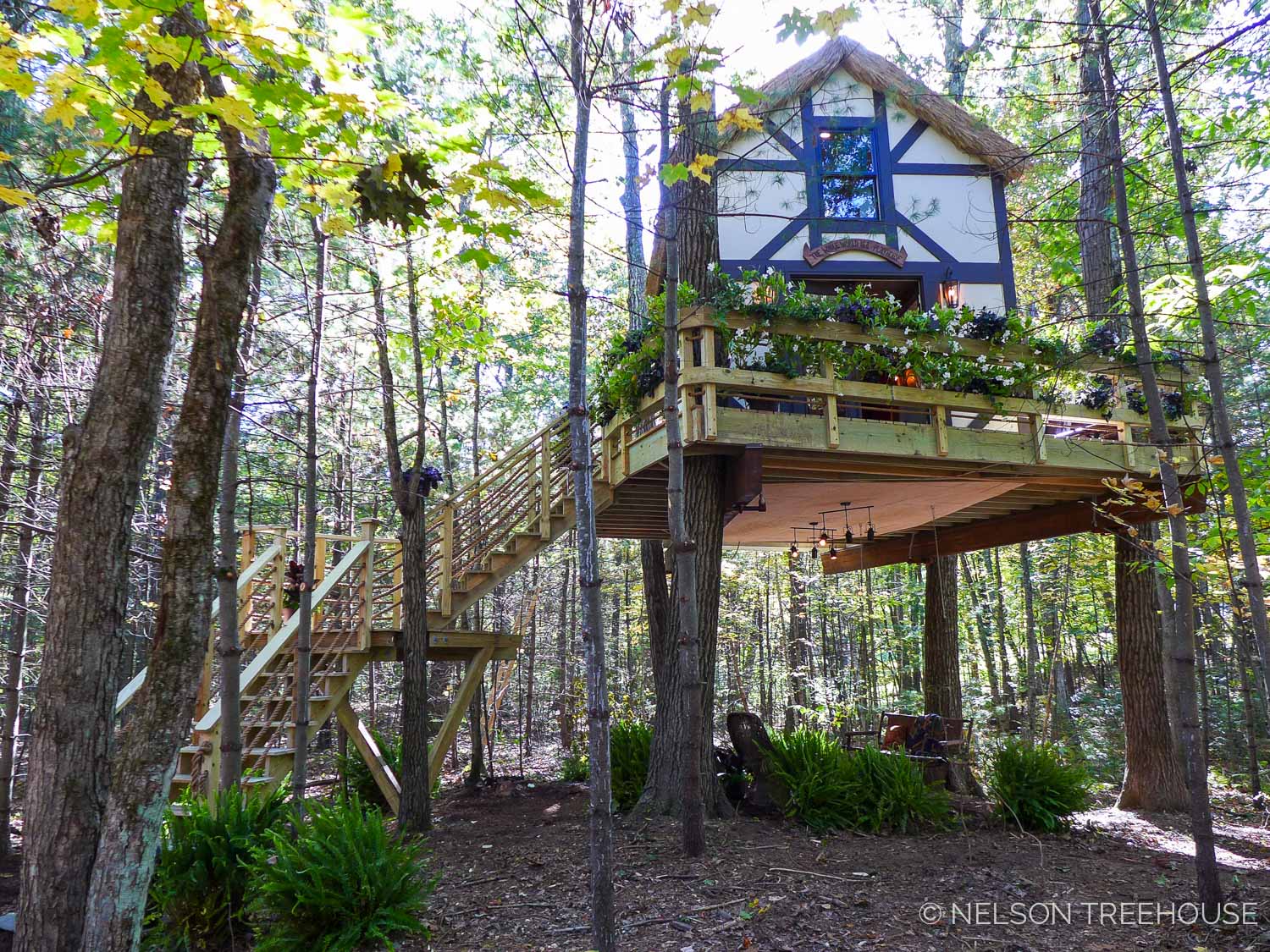 At its highest point, the treehouse nestles about 14 feet off the ground. The structure is fully tree-supported.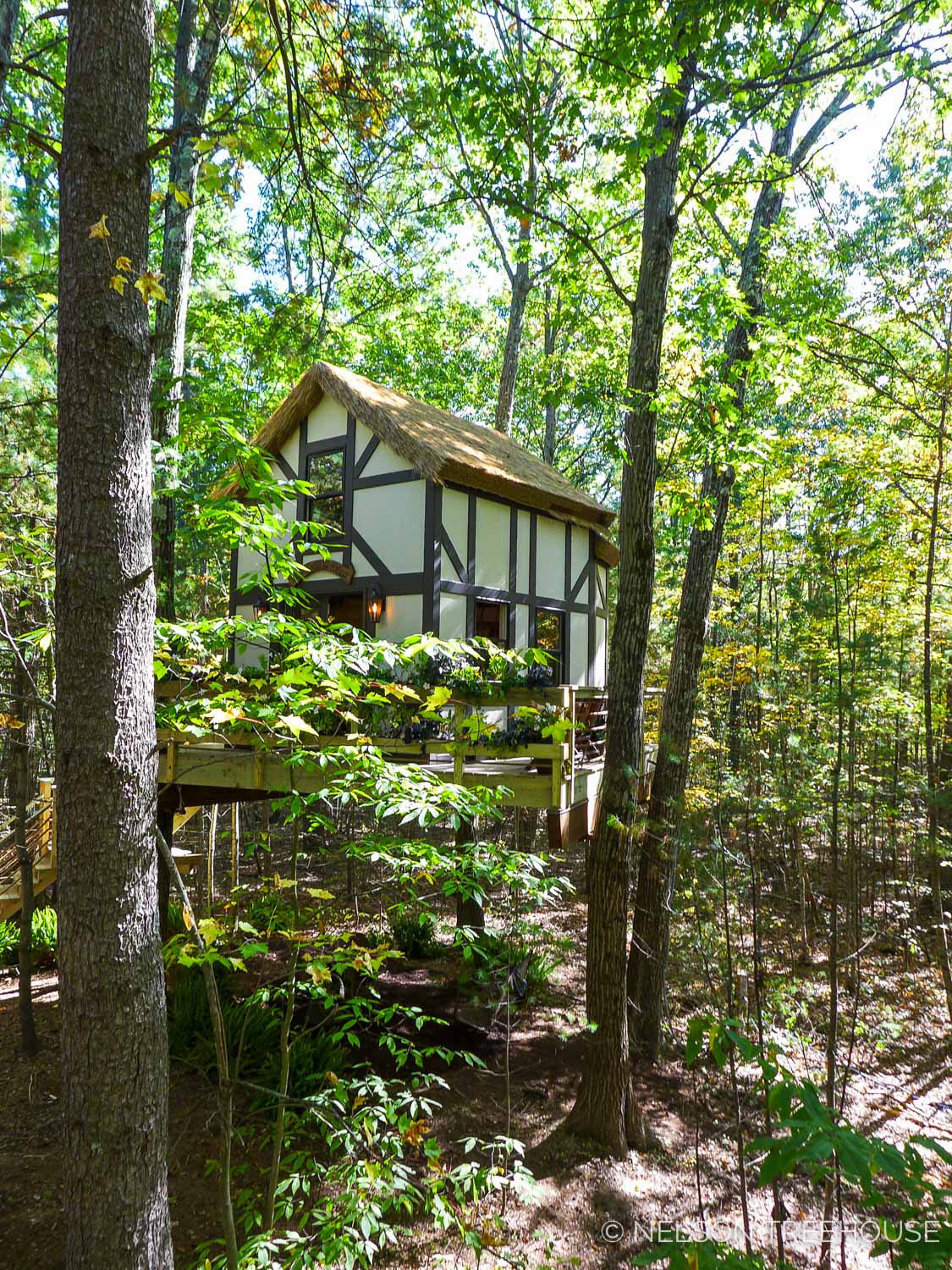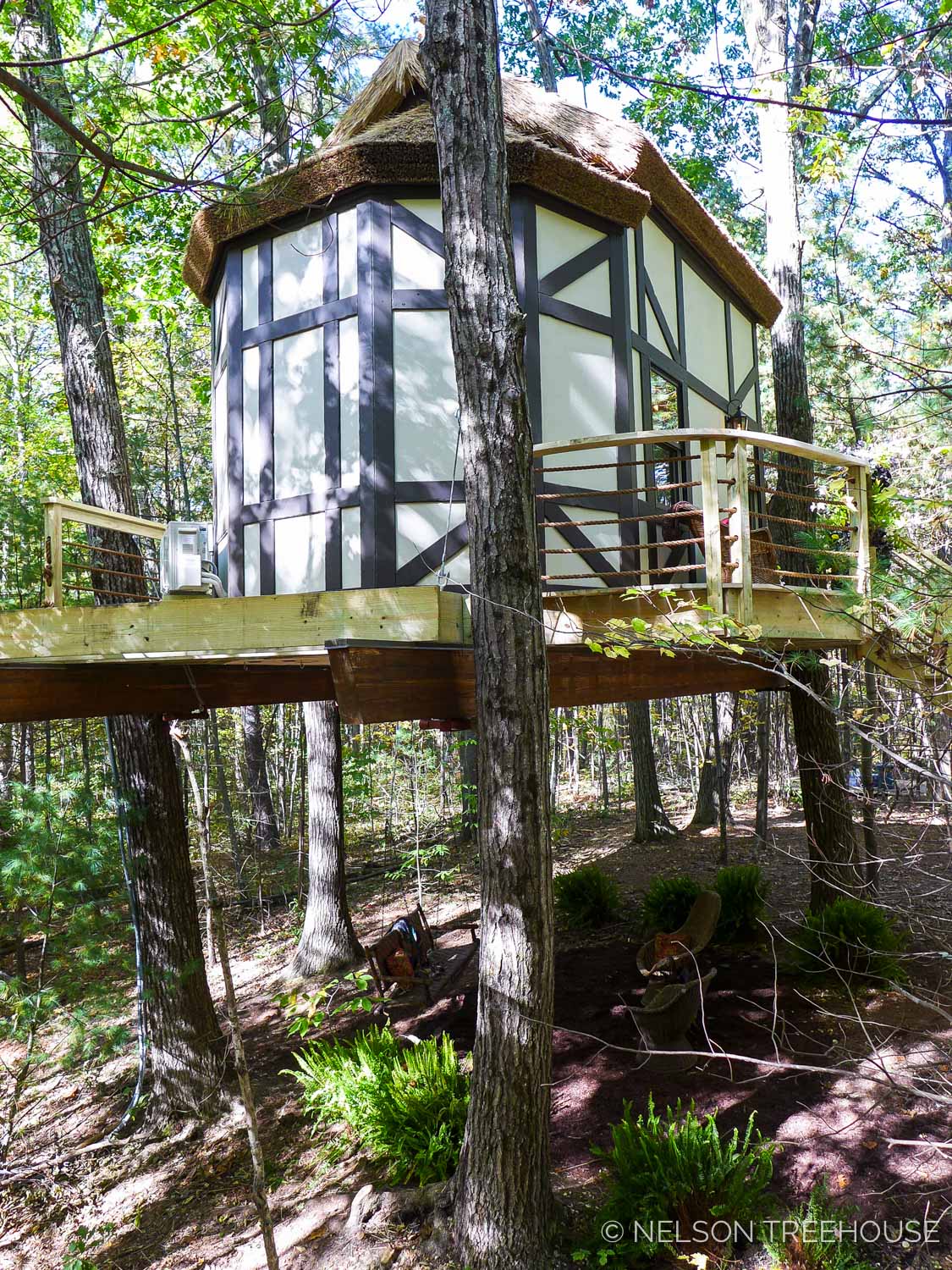 The Tudor aesthetic is meant to evoke Shakespeare's Globe Theatre. The crew applied 1×6 cedar beams to paintable plywood panels to create the faux Tudor trim.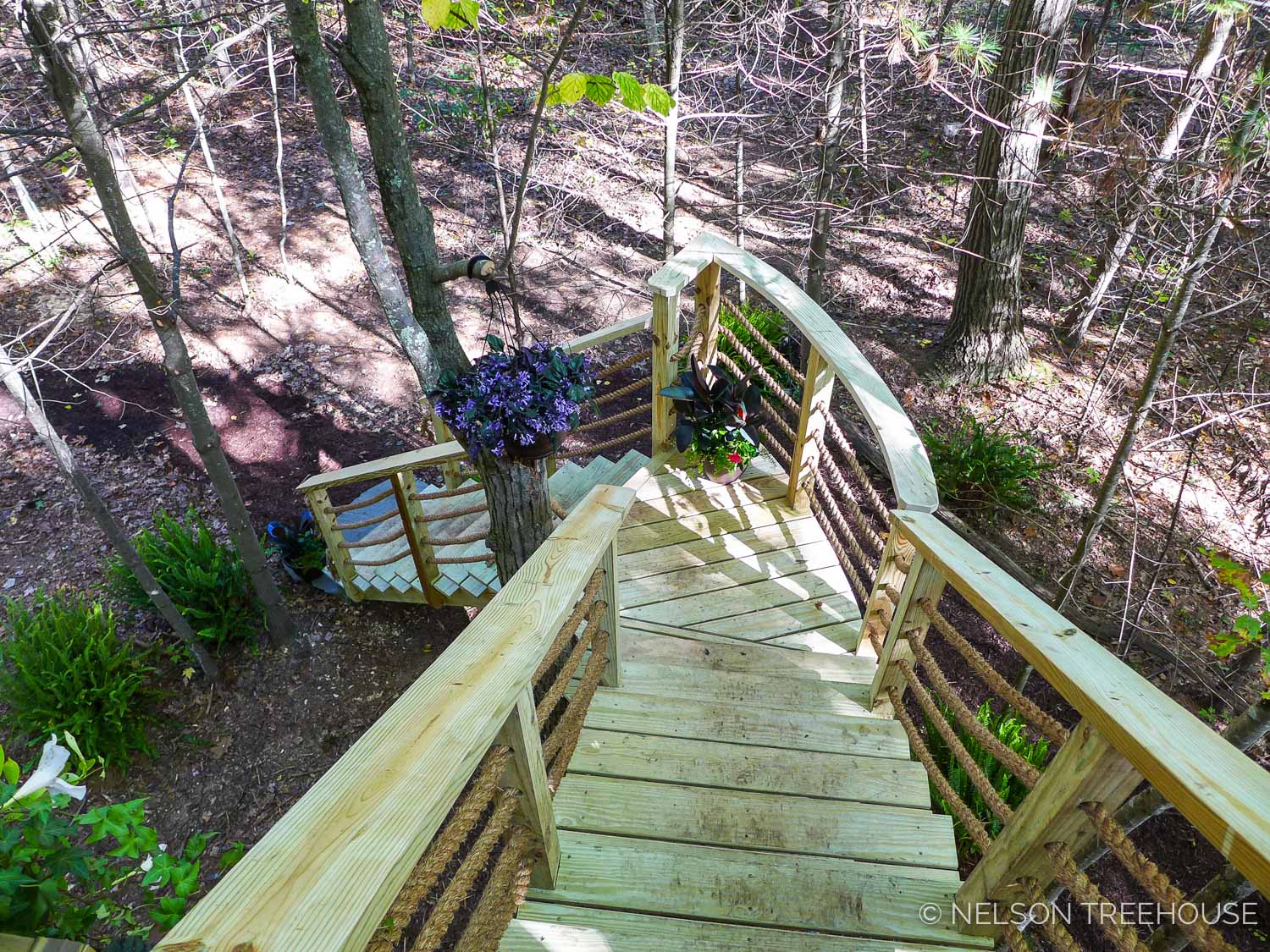 The staircase to the front door is supported solely by trees. Midway through the staircase, a small platform is attached to a tree with a knee brace.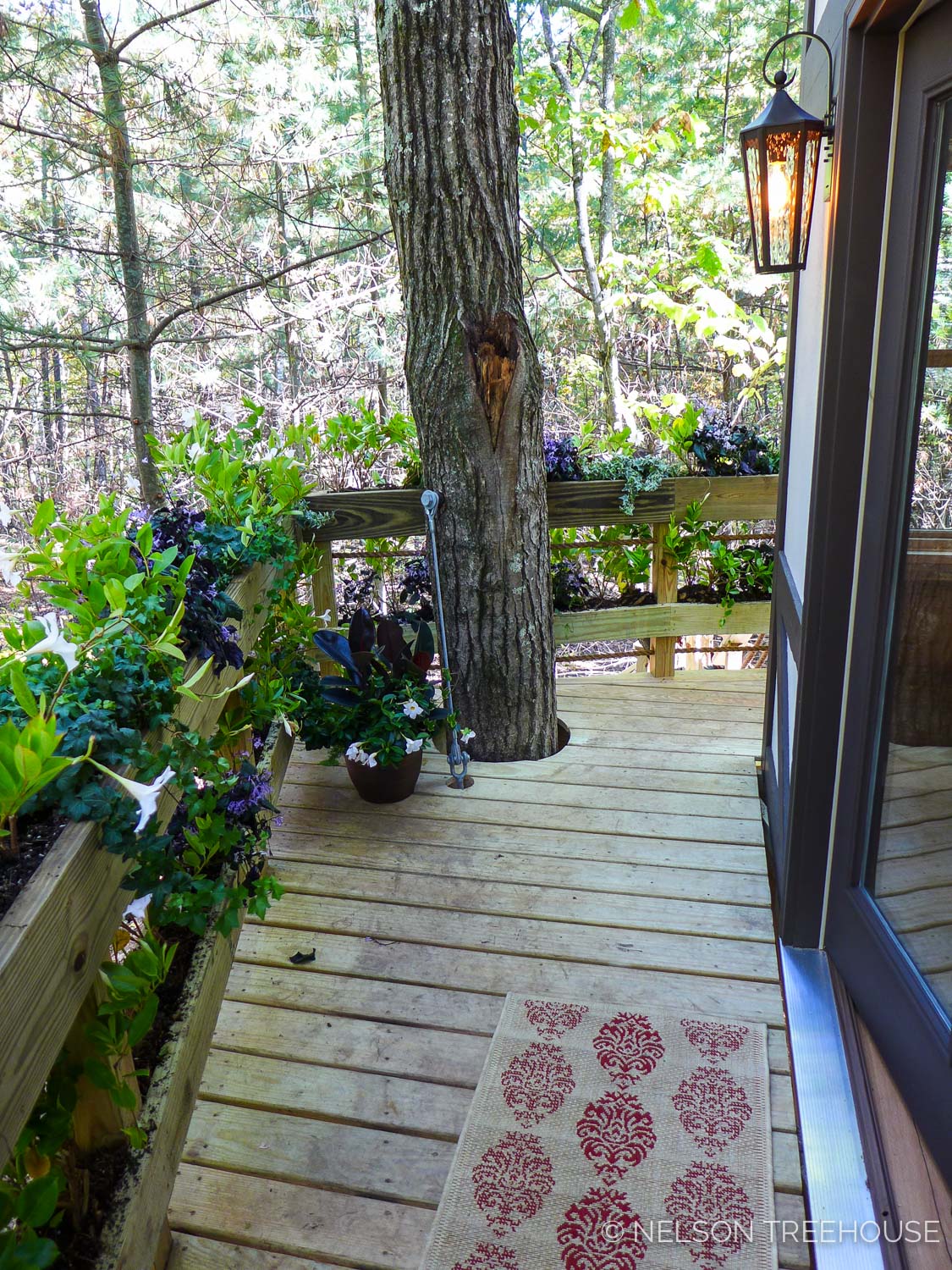 The deck offers lovely views of the surrounding forest.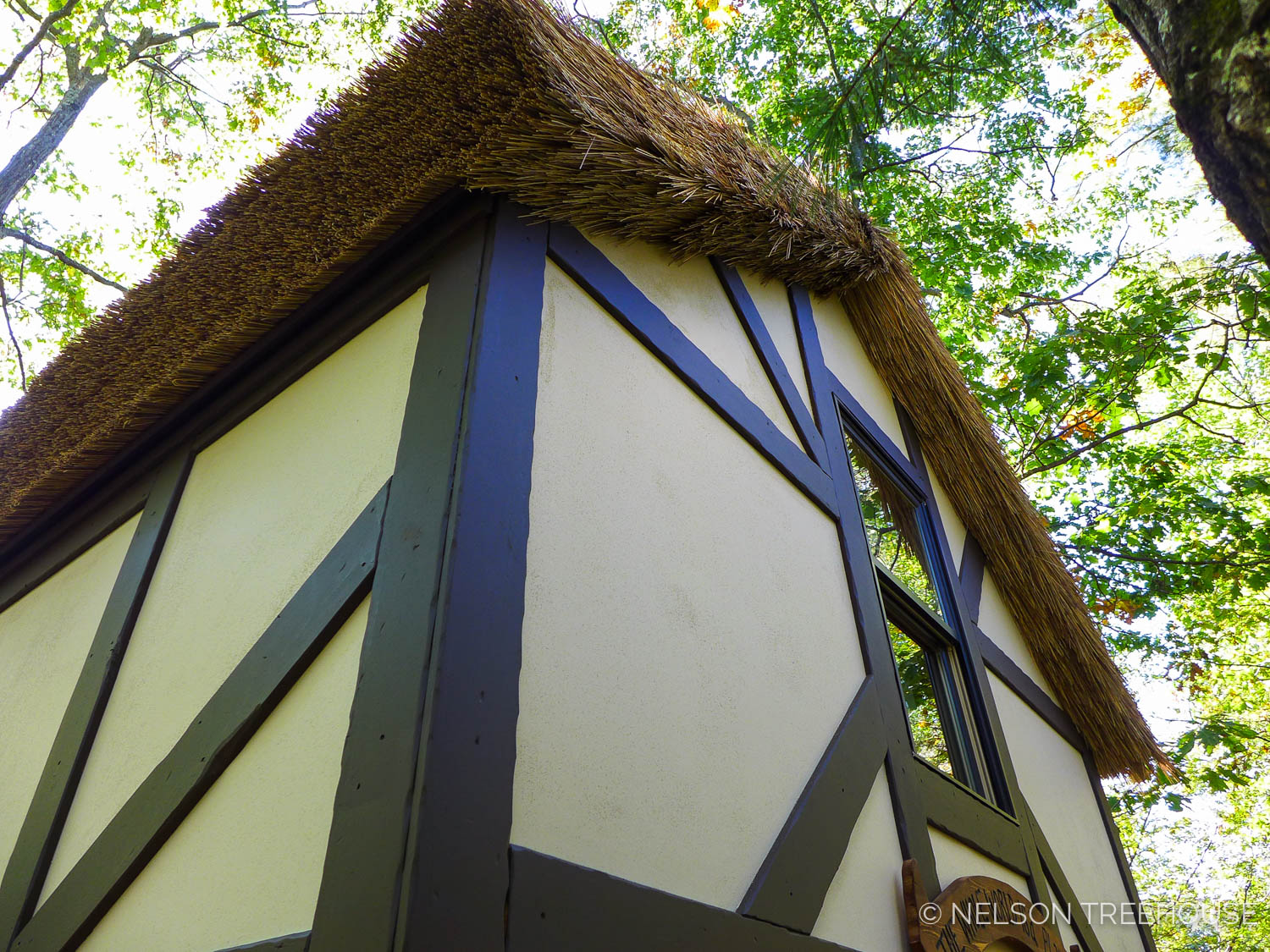 The wooden sign above the front door reads: "The Whole World is a Playhouse."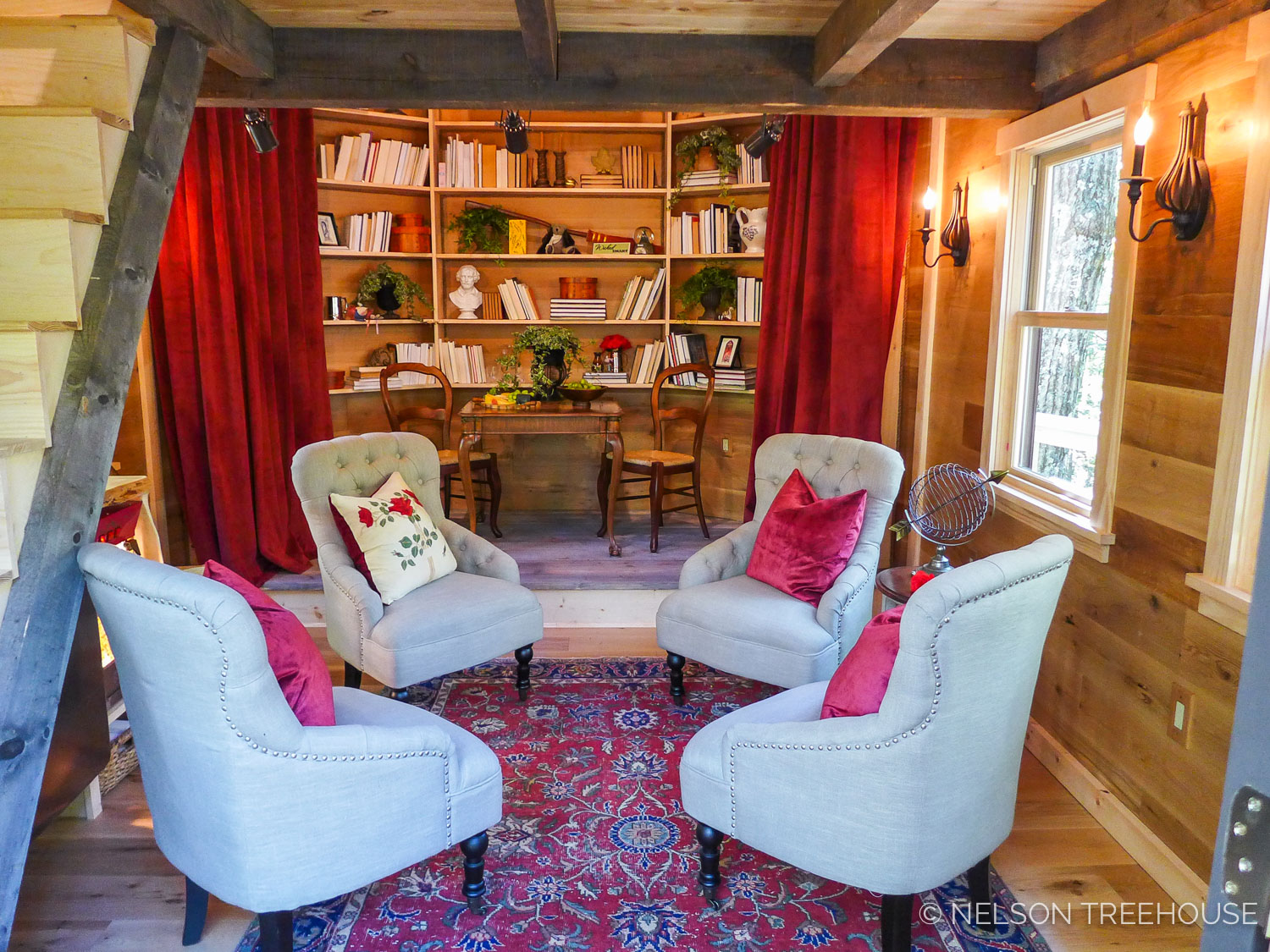 Inside, a comfy seating area leads into the stage and library.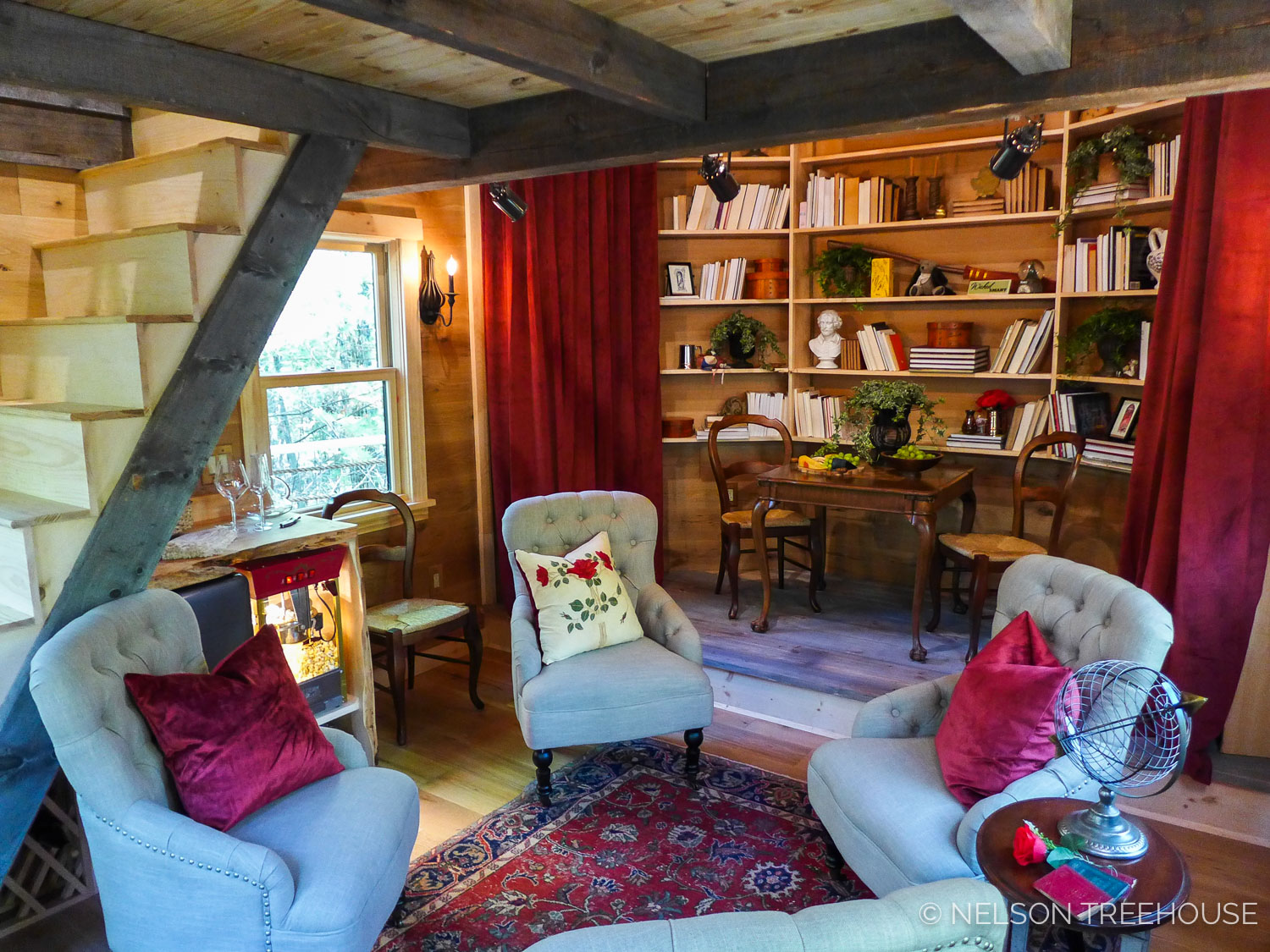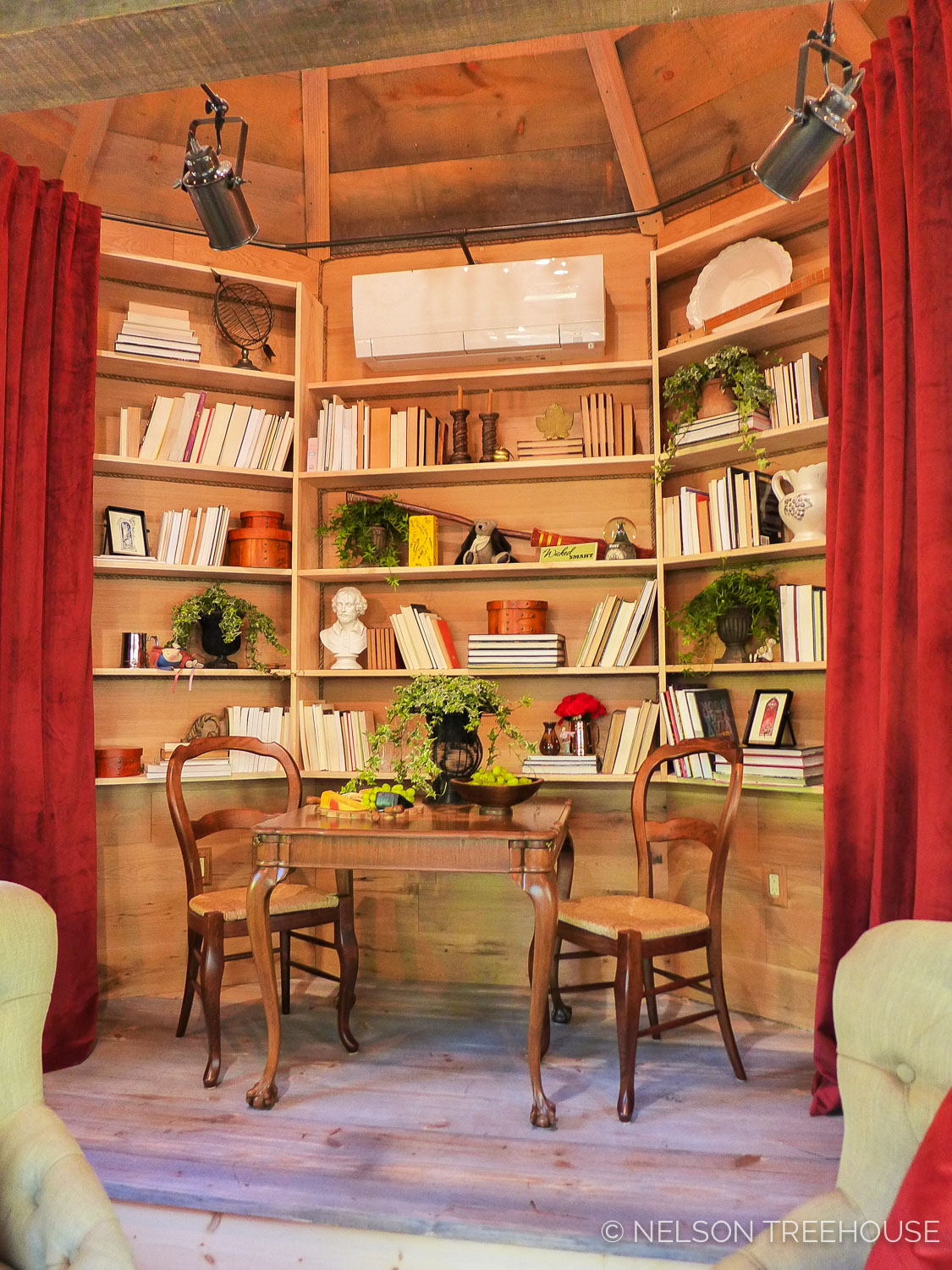 The curved walls to the library and stage area make up half a dodecagon. Scripts and other literature line the library shelves. On the stage floor, a trapdoor lies unseen – the perfect spot to hide props!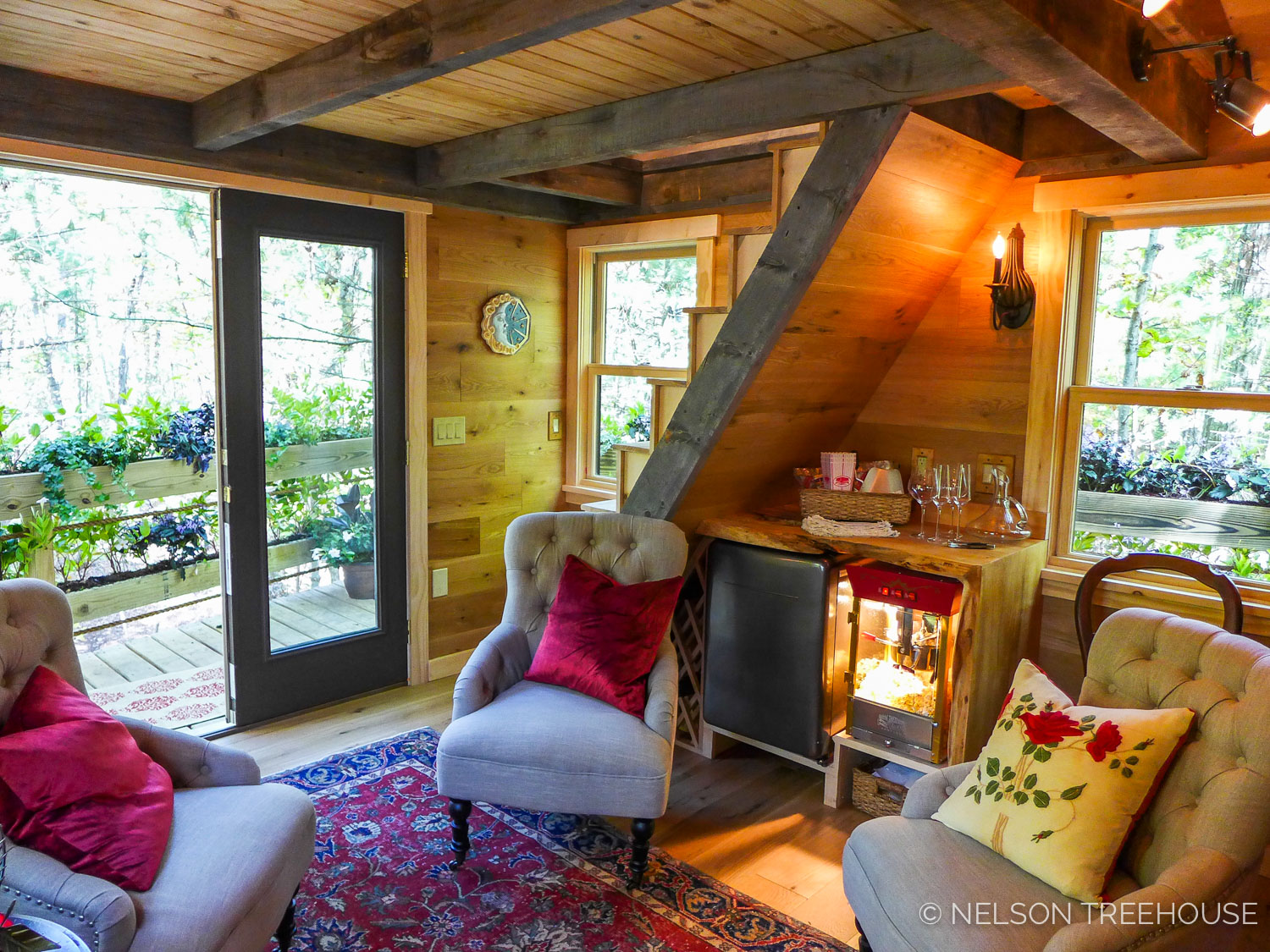 The corner beneath the stairs holds a mini fridge and popcorn-maker. What's a theater without popcorn, after all?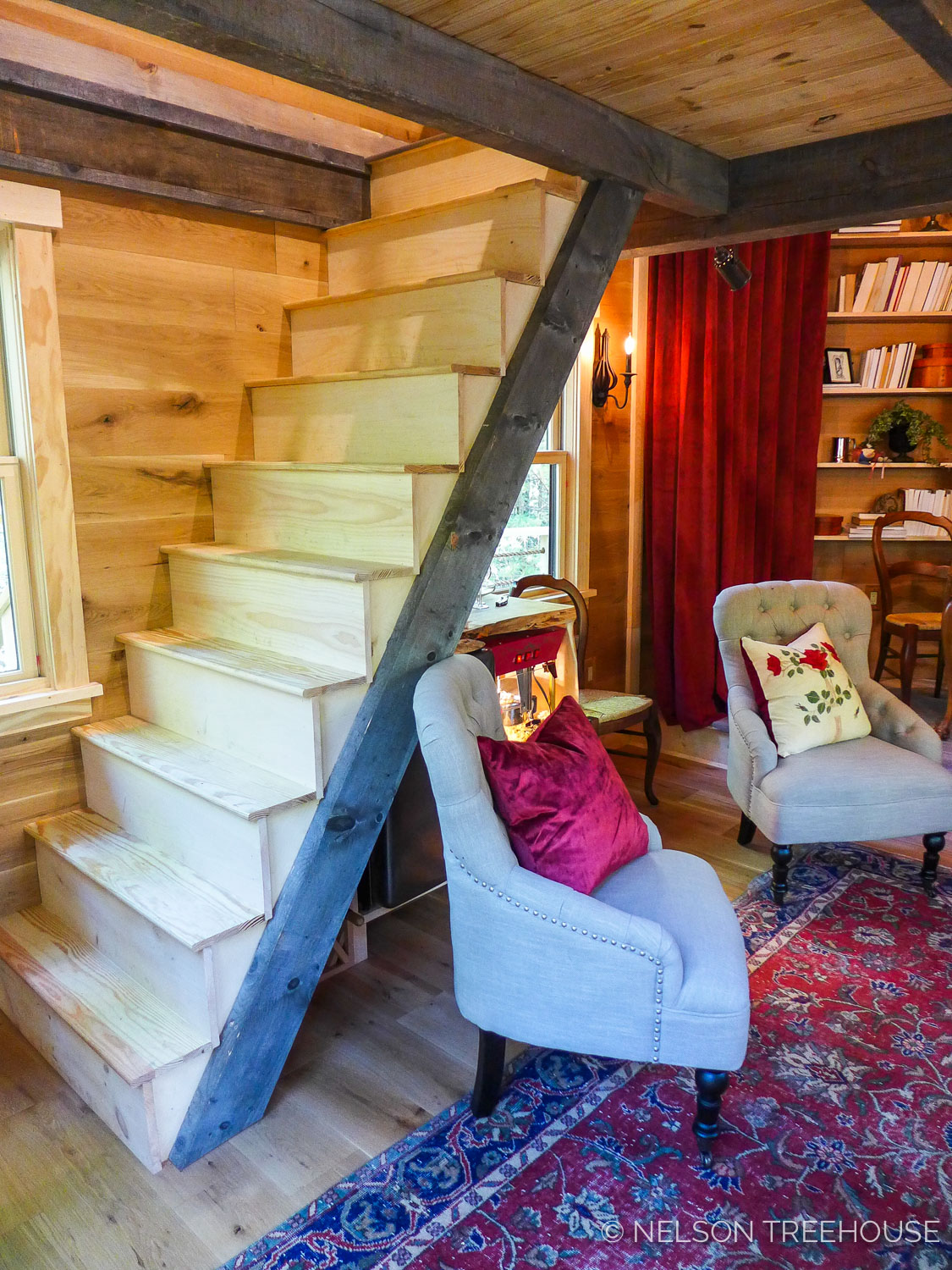 Alex Meyer worked on the steep stairs leading to the loft.
The bedroom loft also provides extra seating for the theater – guests can safely sit on the edge to watch the performance below.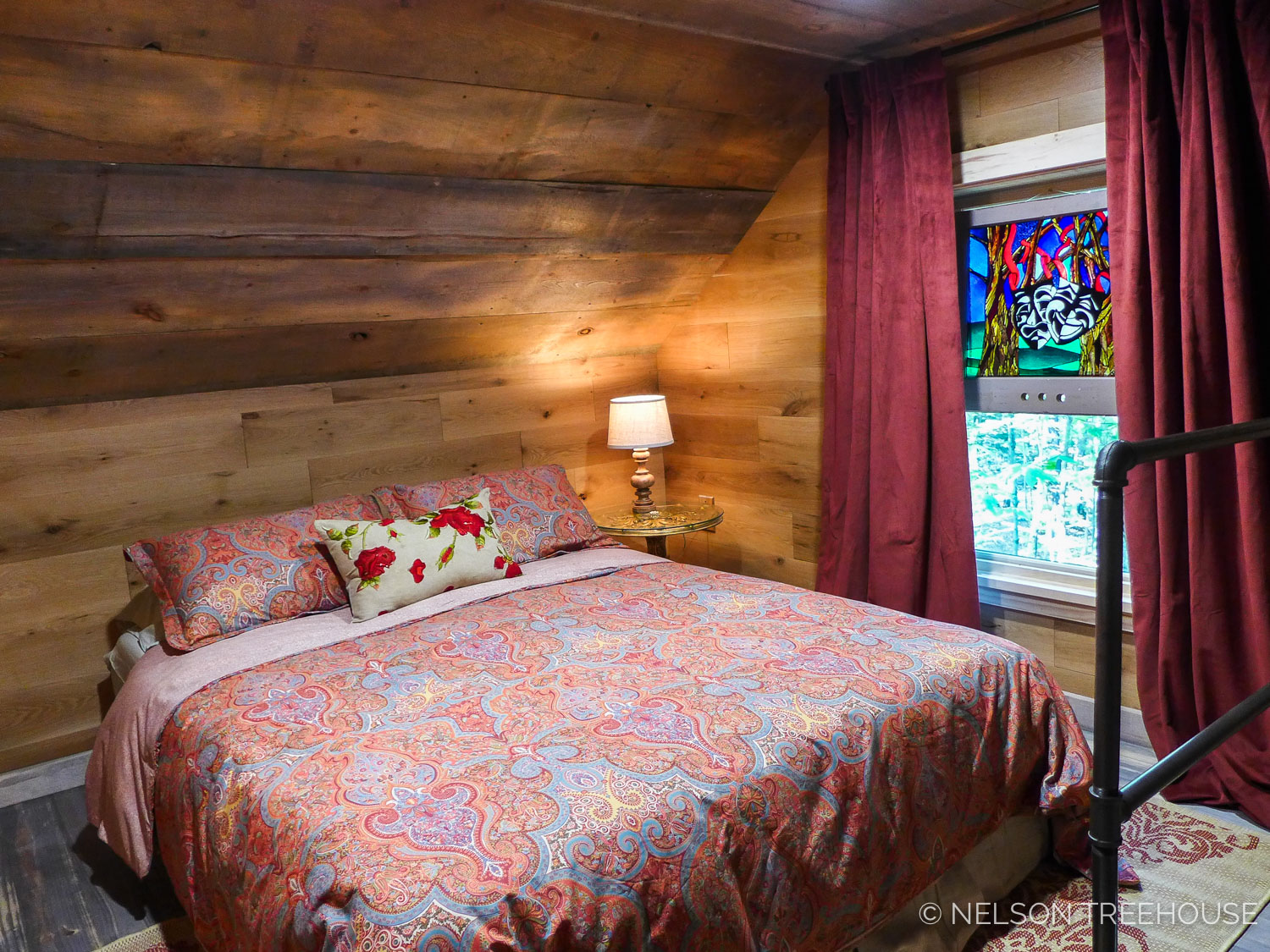 Reclaimed wood brings a rustic character to the loft ceiling.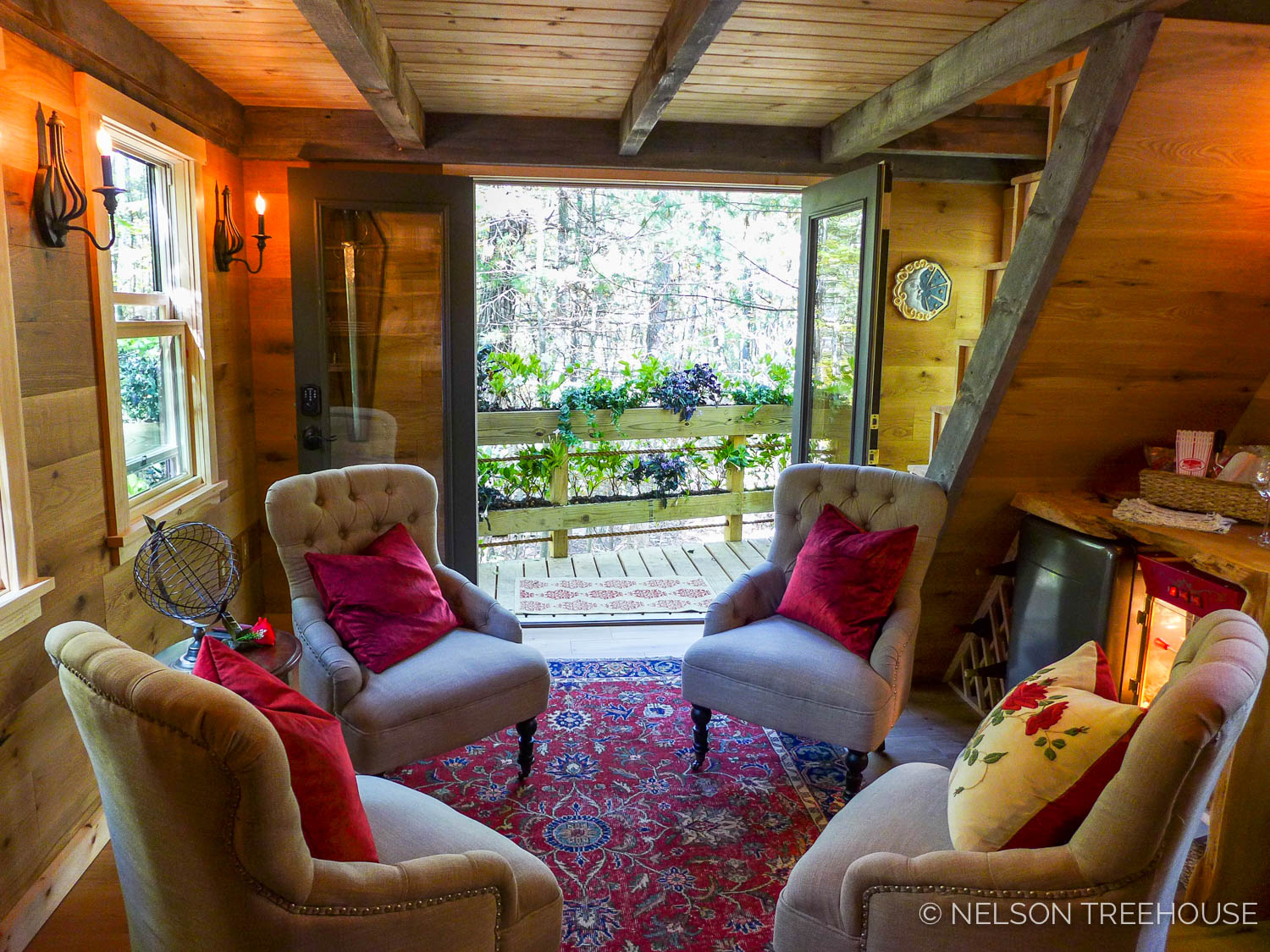 This 200-square-foot treehouse is the perfect space to host friends for performances or simply to use for a little R&R.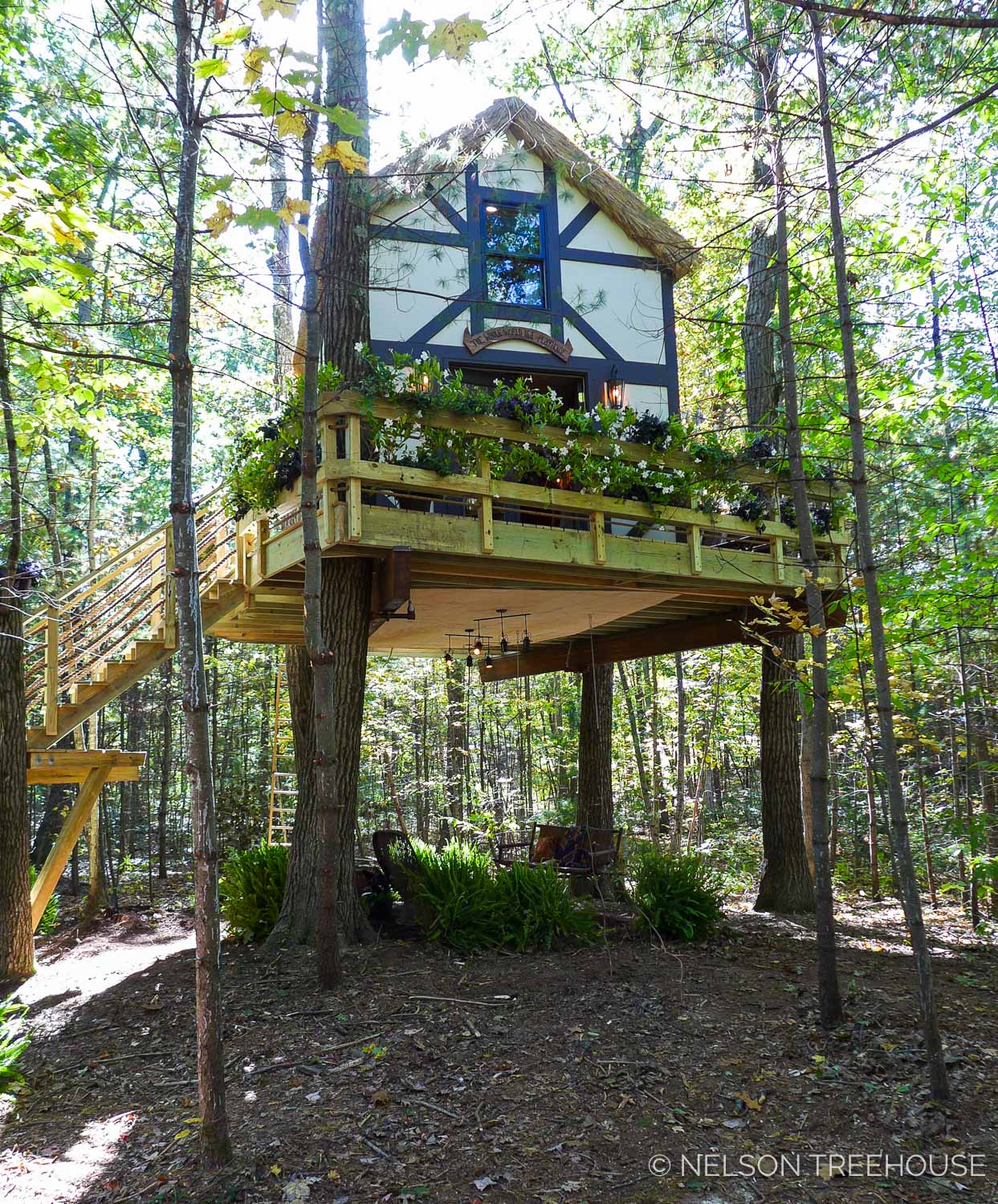 We hope you've enjoyed taking a closer look at this treetop theater! Thank you, Terrie and Forrest, for a one-of-a-kind build. We wish you and your family a lifetime of fun performances and laughter up in the trees!
Stay tuned each weekend for our photo tours from Friday-night episodes of Treehouse Masters.
To stay up-to-date on all things treehouse, subscribe to our newsletter and give us a follow on Facebook and Instagram.
To the trees!